Afghanistan
ISIS loyalists destroy 65 residences by fire in Nangarhar
The loyalists of the Islamic State of Iraq and Syria (ISIS) terrorist group have torched at least 65 houses in eastern Nangarhar province of Afghanistan.

According to the local officials, the houses were torched in Kot district late on Friday night.


"The Sabbath is over, boys, now go drive some families out freeze to death in the bitter Afghan winter."

Provincial governor's spokesman Ataullah Khogyani confirmed the incident and said at least 65 houses were set on fire but no loss of life has been reported.

Khogyani further added that the houses were abandoned when the loyalist of the terror group stormed into them in Baba Ghonda and Bar Sepai areas.

In the meantime, local officials in Kot district are saying that the ISISI loyalists have torched the houses after the residents of the area rejected to pledged allegiance to them.

The loyalists of the terror group have not commented regarding the report so far.

This comes as ISIS loyalists suffered heavy losses and casualties in the counter-terrorism operations in this province. Both the Afghan and US forces conducted regular strikes against the loyalists of the terror group in this province.

The increased raids, usually involving drone strikes, by the US forces followed a broader role granted by the Obama administration earlier last year. The broader role was granted amid concerns that the loyalists of the terror group are attempting to expand foothold in the country and turn the eastern Nangarhar province into a regional operational hub for its fighters.
Posted by: badanov || 01/15/2017 00:00 || Comments || Link || E-Mail|| [431 views] Top|| File under: Islamic State
Africa Horn
Two killed, several injured in Mogadishu blast
Two civilians were killed, and many more others wounded in a bomb explosion in Mogadishu, the latest in string of increasing attacks in war-riddled capital, police and witnesses said.

The blast has resulted from a remotely detonated bomb targeted Somali security forces at Ex-control Balad in Mogadishu. No group has yet claimed responsibility for the deadly attack.

Afterwards, Somali security forces have sealed off the scene near the bomb site, and launched an investigation into the incident shortly after the perpetrators fled from the area.
Posted by: Steve White || 01/15/2017 00:00 || Comments || Link || E-Mail|| [397 views] Top|| File under: al-Shabaab
Africa North
Two soldiers and one militant leader die in fresh Ganfouda battle
[Libya Herald] An Islamist commander is reported to have died along with two soldiers as the Libyan National Army renewed its assault on the Ganfouda terrorist enclave in Benghazi.

Fowzi Al-Fidi, whose family come from Gwarsha, was described by one army source as a commander in the Benghazi Revolutionaries' Shoura Council and by another as an Ansar Al-Sharia leader. He was wounded by shrapnel yesterday in an air strike and is said to have died today.

However in today's fighting, which included further air strikes, two members of the Saiqa Special Forces were also killed and a number of others wounded .

The LNA is claiming that it has occupied more areas of Ganfouda squeezing the militants into a yet smaller area. The terrorists remain cut off from the beach across which supplies and reinforcements were brought from Misrata until at least November when the the LNA launched its major assault.


Posted by: Fred || 01/15/2017 00:00 || Comments || Link || E-Mail|| [389 views] Top|| File under: Ansar al-Sharia
Arabia
26 die in fighting in al-Dhubab region in Yemen
ADEN, Yemen: At least 26 Yemeni combatants died in fresh clashes and an air strike as government forces advanced against Shiite Houthi rebels near a key shipping strait, medics and officials said Saturday.

A week-long assault by government forces and their allies aims to expel the Iran-backed Houthis from Dhubab region, close to the Bab Al-Mandab strait linking the Red Sea and Indian Ocean.

Twelve bodies of Houthi insurgents were taken early Saturday to a hospital in rebel-held Hodeida, a medical official said, adding that the facility received 23 others wounded.

He said the casualties were from clashes on Friday night in Dhubab.
An overnight air strike by a pro-government Arab coalition on a rebel assembly in Zaydiya, in Hodeida province, left another nine Houthis dead, a security official said.

The Red Sea port city of Hodeida lies some 200 kilometers (125 miles) north of Dhubab.

A medical official at a hospital in the southern city of Aden said five pro-government fighters were killed in overnight clashes around Dhubab and 14 others wounded.

Forces loyal to President Abedrabbo Mansour Hadi and allied fighters from the Popular Resistance have entered the town of Dhubab and seized its local government headquarters.

Popular Resistance commander Abdelrahman Al-Muharami said the loyalists had also recaptured large parts of Al-Omeri military base in mountains overlooking the coast.

"There are still some rebel pockets" in the base, he said.
The government and its allies in the Saudi-led coalition recaptured Bab Al-Mandab strait in October 2015, pushing the rebels further north.

But the rebels still control nearly all of Yemen's Red Sea coast to the north, posing what the coalition says is a threat to international shipping.

Yemen's conflict has killed more than 7,400 people and wounded nearly 40,000 since it escalated with the coalition intervention in March 2015 after the Houthis seized large swathes of the country, according to the United Nations.

In another bid to reassert government authority, Prime Minister Ahmed bin Dagher said Saturday that his administration will start transferring salaries to state employees in rebel-held areas.

Public sector employees in rebel-controlled areas have struggled since Hadi moved the central bank from Sanaa to the temporary capital of Aden in June, after accusing the insurgents of running down Yemen's foreign reserves.

Dagher said government employees "across all provinces" will receive their salaries at post offices and exchange outlets, state news agency Saba reported.
Posted by: badanov || 01/15/2017 00:00 || Comments || Link || E-Mail|| [378 views] Top|| File under: Houthis
Britain
Britain migrant colonist briefs
This is all pretty bland. I have to wonder if someone is censoring "racism".
Five Convicted for Terror Speeches, Encouraging Others to Travel to Syria
13 Jan 2017
[Breitbart] Five associates of the banned group Al-Muhajiroun have been convicted for delivering speeches in Luton praising Islamic State and encouraging others to travel to Syria to fight.
Deaf boy, six, who fled Iraq with his family when ISIS threatened to kill disabled children is told he can stay in Britain after an 11th hour reprieve
15/01/17
Lawand Hamadamin, who was born deaf and unable to communicate, fled the country with his parents and brother last year, coming to Derby after staying in a French refugee

Attacking police in Britain with a hammer, the Afghan killer whose case sums up the madness of 'justice' in the EU
14/01/17
Murderer Jamshid Piruz, 34, who was allowed into Britain unchecked from Holland, was given a life sentence yesterday for a hammer attack on two police officers outside a tool shed in West Sussex.

Open Door Britain: SUE REID exposes how Britain's many small airfields are vulnerable to terrorists and illegal immigrants despite claims that our border controls are being tightened
14/01/17
The danger posed by our open borders was revealed this week when I hired a small plane to fly me across the English Channel to Britain's South Coast without undergoing proper identity or security checks.

DAILY MAIL COMMENT: It's not a hate crime to talk about migration
13/01/17
Isn't the obvious danger that by labelling as 'hate incidents' things that clearly aren't, we risk undermining the importance of genuine complaints?

Anti-immigration speech made by Home Secretary Amber Rudd was logged as a 'hate incident' by police... after complaint from lecturer who didn't see it
13/01/17
West Midlands Police was forced to log Amber Rudd's party conference speech, in which she set out measures to force firms to reveal the number of foreign staff, as a 'hate incident'.
Posted by: trailing wife || 01/15/2017 00:00 || Comments || Link || E-Mail|| [575 views] Top|| File under: Moslem Colonists
Caucasus/Russia/Central Asia
Four militants killed, dozens detained in Chechnya
[RFE/RL] Chechen leader Ramzan Kadyrov has said that dozens of suspected militants were detained and four of them killed in a special security operation in Chechnya on January 11. He said, "Four militants were annihilated during a special operation in the populated areas of the Kurchaloi district," while one member of the security forces was killed.

Mines, explosives, ammunition, and weapons were reportedly seized from the detained militants. One armed suspect escaped into the night but he was being tracked down, according to Kadyrov.

He said that some of the gunmen were close relatives of Isa Muskiyev,


...once said to be emir of groups in Shali, Kurchaloi and Argun districts...

the so-called bloody emir killed in 2006. Before his death, Muskiyev and his brother are said to have killed 102 people from Chechnya's Kurchaloi and Shali districts.
Posted by: ryuge || 01/15/2017 00:00 || Comments || Link || E-Mail|| [432 views] Top|| File under:
Europe
Europe migrant colonist briefs
4 African migrants found dead near Spanish beaches

[Ynet] Spanish police say the bodies of four African migrants have been found along the country's south coast. Local police confirmed to The Associated Press that two bodies were found on the coast of Algeciras Saturday morning. Two other bodies were found floating in the water in nearby Tarifa on Friday and Saturday. Police say two of the migrants were from Morocco and two from south of the Sahara Desert.

The Spanish government reinforced its border patrols in 2016, after thousands were able to reach European soil thru risky navigation across the Mediterranean.

Five migrants die in Mediterranean, 750 rescued

[AlAhram] Rescuers saved around 750 migrants from rubber and wooden boats in the central Mediterranean but recovered five dead bodies during the operations, the Italian coastguard said on Saturday. Coastguard and naval ships as well as privately owned fishing and merchant vessels rescued the people from six boats in the central Mediterranean over the last 24 hours, a coastguard spokesman said. He gave no details on the nationalities of those saved or those who died.

Hungary swears in its first batch of 'border hunters' who will patrol the country's razor-wire fence alongside soldiers to keep migrants out
12/01/17
[DailyMail] Members of the border protection officers' new unit attended their swearing-in ceremony in Budapest today, and will undergo six months of training before they go on duty
Migrants Jailed After Woman Abducted At Gunpoint, Gang-Raped In Hookah Bar Basement
14 Jan 2017
Two of seven suspects in a case of abduction and violent sexual assault have been jailed for four years each by a Swedish court, with the others released for lack of evidence. The two so-called "stateless refugees" — so identified

Masked Germans Hold Anti-Migrant Protest as Politicians Slam 'NAfri' Moniker
14 Jan 2017
A group of around a hundred masked Germans took to the streets of the city of Cottbus to protest North African migrants in what police are calling an illegal far-right march. The march, which took place Friday evening around 10

Cologne NYE: Police Claim More Syrians, Iraqis Were Stopped Than North Africans
14 Jan 2017
Two weeks after New Year's Eve Cologne police have changed their report on who they identified on the night, saying most of the men were not North Africans but rather were from Syria, Iraq, and Afghanistan.

Davos: NGO Boss Criticises U.S. Asylum Seeker Vetting, Tells EU Countries to Take 'Fair Share' of Migrants
14 Jan 2017
President of NGO International Rescue Committee David Miliband has criticised the thorough vetting of asylum seekers in the U.S. and told UE countries to "play their part" and respond to the "relocation claims" of migrants.

Investigation Launched After Pig Heads Hung On Site of Future Mosque
13 Jan 2017
The Dijon prosecutor has launched an investigation after a number of pig heads were hung on the gates of a building recently purchased by an Islamic association prior to its conversion to a place of worship.

Parish Centre Vandalised, Islamist Slogans Written on Walls
13 Jan 2017
Vandals "devastated" a Christian parish centre in Germany, writing Islamist slogans on the walls, in another example of an attack on a Christian site during the New Year.

African Migrant Sentenced for Rape of 15-Year-Old Girl
13 Jan 2017
A 24-year-old Ghanian asylum seeker has been sentenced to three years and two months in prison after admitting to having raped a 15-year-old girl last summer in the German city of Duisburg.

Just 368 of 8,000 Rejected North African Asylum Seekers Deported in 2016
13 Jan 2017
The German government has taken in tens of thousands of migrants from North Africa over the course of the migrant crisis and of the 8,363 who have been rejected for asylum only 368 were actually deported in 2016.

Hungarian Journalist Who Kicked Migrants Gets Three Years Probation
12 Jan 2017
SZEGED, Hungary (AP) — The Hungarian camerawoman who was filmed kicking and possibly tripping migrants along the country's border with Serbia was sentenced Thursday to three years' probation for disorderly conduct. Petra Laszlo, who appeared in the Szeged District Court

Criminals Smuggling Migrants to Britain for as Little as £112
12 Jan 2017
With weather conditions worsening, criminal people-smuggling gangs are offering to help illegal migrants reach the UK for as little as £112, reports the Daily Express.

German Police Union Chief Warns of Potential No-Go Zones
11 Jan 2017
German Police Union chief Rainer Wendt has warned of the possibility of "police free areas" in which police and other authorities will be unable to enforce the law.

Deportation of 62 Islamists Stalls Over Lack of Identification Papers
11 Jan 2017
The German government has identified 62 dangerous Islamists that it wants to deport to their native countries but is having issues because many of them lack proper identification. Germany has been having great difficulty deporting failed asylum seekers who come mainly from

Police Hunt 'Africans' After Nurse Lured Into Park By Fake Cries For Help and Sexually Assaulted
10 Jan 2017
German police are hunting "five black Africans" after a nurse was lured into a city park after her shift and sexually assaulted.

Six Migrants Arrested Over Innsbruck NYE Sex Attacks
10 Jan 2017
Austrian police arrested six Afghan migrants in connection with the widely reported spate of sex attacks that occurred in Innsbruck on New Year's Eve.

Austrian Prosecutors Look To Charge Populist Politician Over 'Hate Posts'
10 Jan 2017
Prosecutors in Tyrol are seeking to strip parliamentary immunity from a politician of the anti-mass migration Freedom Party (FPÖ) over "hate posts" made to his Facebook page by other users.

Education Minister Proposes 'Digital Literacy Classes' to Combat 'Fake News'
10 Jan 2017
Austrian Education Minister Sonja Hammerschmid has proposed the introduction of "digital literacy classes" for children in compulsory education to teach them how to differentiate between real news and so-called "fake news."

€6bn Deal Has Seen Turkey Send Three Times as Many Migrants to Europe as It Has Taken Back
9 Jan 2017
The European Union's six-billion-euro deal with Turkey has seen the Eurasian republic take back just 801 migrants, while 2,672 have been transferred to the crisis-hit continent, reports Deutsche Welle.

Manhunt for Syrian Migrant Plotting Toxic Gas Attacks on British Seaside Towns
9 Jan 2017
German police are said to have uncovered evidence of a plot to carry out chemical attacks in British seaside towns while raiding a huge migrant camp, according to the Sunday Express.

Austrian Intel: Extra 15 Million Africans Could Migrate Unless EU Acts
9 Jan 2017
Europe will see a huge increase in Africans migrating to its shores in the next few years if Brussels fails to protect the borders, according to Austrian military intelligence.

EU Leaders Furious About Austrian Plan to Build Asylum Centres Outside Block
8 Jan 2017
Liberal European Union (EU) leaders have attacked Austria for proposing asylum centres are created outside the block to help solve the migrant crisis.

Germany's Frontier State's New Migrant Plan: 'Germany Must Remain Germany'
7 Jan 2017
A senior coalition partner in Angela Merkel's government is to present an action plan to solve Germany's migrant crisis on Tuesday, with local media reporting the document's title as "So that Germany remains Germany". The document is understood to be the

Undercover Journo Report: Migrant Centres 'Breeding Ground for Terrorists'
7 Jan 2017
An undercover journalist who posed as a migrant in 35 German refugee shelters has said the facilities are a "breeding ground for salafists and terrorists" and migrants can easily register multiple times to cheat the system and receive handouts.

Italy Deports Extremist Muslim Who Lived In Europe Since Infancy To Tunisia
7 Jan 2017
ROME (AP) — Italy has expelled a Tunisian man accused of religious extremism and befriending a jailed would-be foreign fighter, the country's latest effort to crack down on the radicalization of young Muslims by getting rid of them. The Interior

Landlords in Germany Refuse to Rent to Political Parties After Attacks
7 Jan 2017
Political parties of the right and the left are having a hard time finding office space in Eastern Germany as landlords refuse to rent to them because of extremist vandalism and attacks. The anti-mass migration Alternative for Germany (AfD) and the

Near Half of Sex Attack Suspects in Hamburg Were 'Non-Germans' In 2015
7 Jan 2017
A new report from the Hamburg parliament by the anti-mass migration Alternative for Germany (AfD) showed that 45.5 percent of suspects in sex attacks in 2015 were non-Germans. On Friday the AfD faction in the Hamburg parliament published a new

Intelligence Agency Warns Of 15 Million African Migrant Surge By 2020
7 Jan 2017
New estimates revealed by the Austrian Military Intelligence agency show that the migrant crisis is far from over as they predict a surge of economic migrants from West Africa in the coming years. The report by the intelligence agency showed
Posted by: trailing wife || 01/15/2017 00:16 || Comments || Link || E-Mail|| [401 views] Top|| File under: Moslem Colonists
Three arrested during Belgian police raid on Molenbeek street where Paris attacks mastermind Salah Abdeslam lived
Posted as a place holder should any updates come through today.

[DailyMail, where America gets its news]

The district of Brussels is known to be rife with ISIS sympathizers


Salah Abdeslam was found there after masterminding the Paris attacks


Perpetrators of the 2004 Madrid bombings and an attack in Belgium lived there


One of the raids is believed to have been carried out on the street where Abdeslam was arrested
Yesterday at 18:44 Pancho Snore8829 posted the following in response to the tweet on the subject found by Bright Pebbles:
Belgian police detained three people for questioning after carrying out house searches in Brussels that were related to an anti-terrorism investigation, prosecutors said on Saturday.

The house searches were carried out in the Brussels district of Molenbeek, which gained international attention when locals with links to Syria took part in the November 2015 attacks that killed 130 people in Paris.

"The searches were carried out as part of an investigation by Brussels prosecutors," a spokeswoman for Brussels prosecutors said. "While nothing was found, three people were taken in for questioning."

The area where the searches took place was closed off to traffic as special police forces with machine guns moved in, a Reuters journalist said.

Belgian authorities have released three people who were detained in a series of anti-terror raids in the Brussels suburb of Molenbeek, where some of the

Gay Paree

and Brussels attackers lived or traveled.

Ine Van Wymersch, spokeswoman for the Brussels prosecutor's office, said Sunday that the three were questioned, then released during the night.

No weapons or explosives were found during the weekend raids. Van Wymersch declined to provide more details on the investigation.


At least they were able to clone cell phones and such for further investigation, but this smacks of security theater.
Posted by: trailing wife || 01/15/2017 00:00 || Comments || Link || E-Mail|| [745 views] Top|| File under: Moslem Colonists
Iraq
Chemical agents found in battle for Mosul university
[ENGLISH.ALARABIYA.NET] Iraqi special forces battled ISIS

bully boyz

inside the djinn-infested Mosul
... the home of a particularly ferocious and hairy djinn...
University campus on Saturday in a second day of fierce

festivities

in the complex and also discovered chemicals used to try to make weapons, officers said.

"There are still

festivities

. We entered the university and cleared the technical institute, dentistry and antiquities departments," Lieutenant General Abdelwahab al-Saadi of the Counter Terrorism Service (CTS) told a

Rooters

news hound

in the complex.

"In the coming hours it will be liberated completely," he said.

CTS troops had gathered in the university canteen. As they unfurled a map of the area, a suspected Islamic State
...formerly ISIS or ISIL, depending on your preference. Before that al-Qaeda in Iraq, as shaped by Abu Musab Zarqawi. They're very devout, committing every atrocity they can find in the Koran and inventing a few more. They fling Allah around with every other sentence, but to hear the pols talk they're not really Moslems....
drone flew overhead and they shot at it.

The Iraqi forces also found chemical substances ISIS had used to try to make weapons, CTS commander Sami al-Aridhi said.


Posted by: Fred || 01/15/2017 00:00 || Comments || Link || E-Mail|| [492 views] Top|| File under: Islamic State
Mosul Offensive News


Iraqi forces capture ISIS HQ in Mosul


Ooooohhhh -- files, phones, and laptops for the translation group at West Point to play with if the Americans got there fast enough.

BAGHDAD: Iraqi forces fighting Daesh in Mosul have reached the Nineveh province governance building and raised the Iraqi flag there, a senior US defense official said on Friday.

By late on Friday, elite Iraqi forces had taken control of part of the Mosul University complex and reached two more of the five bridges that link east and west Mosul, said Sabah Al-Numan, spokesman for the counter-terrorism service (CTS).

"God willing, in a very short while, we will announce the clearing of the entire left bank ... There are not many areas left (under Daesh control) on this bank," he told state television.

Maj. Gen. Sami Al-Aridi, a senior CTS commander, said the university was the most important Daesh base in the eastern half of the city.

"Forces are heading into the depths of the university," he said earlier in the day after bulldozers had smashed through a wall surrounding the campus and dozens of CTS troops sprinted through carrying rocket-propelled grenade launchers. Iraqi forces have now reached Mosul's three southernmost bridges, having battled their way to the fourth bridge several days ago.

The US-led coalition that is backing the offensive with airstrikes, training and advice praised Friday's advances.

"Work still needs to be done, but Daesh days in Mosul are quickly coming to an end," US Air Force Col. John Dorrian said in a statement.

Iraqi forces have now recaptured most districts in eastern Mosul, nearly three months into a US-backed offensive, which accelerated at the turn of the year with new tactics and better coordination.
They aim to take full control of the eastern bank of the Tigris, which bisects Mosul from north to south, before launching attacks on the western side still fully in Daesh hands.

Driving the ultra-hardline group out of its Mosul stronghold will probably spell the end for the Iraqi side of the caliphate it declared in 2014 which stretches into Syria.

Airstrike kills 30 in Mosul

An airstrike on a district held by ISIS targeting the house of senior militant Harbi Abdel Qader in the Iraqi city of Mosul killed up to 30 civilians, residents reported to Reuters.

Abdel Qader was not in the building at the time, but several members of his family died, one resident said late on Friday.

The witnesses said they saw at least three missiles hit the western Mosul al-Jadida area on Thursday.

They said it was not immediately clear if the attack was carried out by the U.S.-led coalition fighting ISIS, or by Iraqi forces that have been making advances against the jihadists in the city.

Iraq Body Count (IBC), a group run by academics and peace activists that has been counting violent deaths in the country since 2003, said 21 to 25 civilians were reported killed on Thursday in a strike on that area.

Iraqi forces have been fighting for months to drive ISIS group out of Mosul, the jihadists' last major stronghold in Iraq.

In this regard, Iraqi special forces retook the eastern edge of a third bridge in Mosul Saturday and a cluster of buildings inside Mosul university, according to a senior Iraqi officer overseeing the operation.

Iraqi forces now control the eastern sides of three of the city's five bridges that span the Tigris river connecting Mosul's east to west. Warplanes from the U.S.-led coalition bombed the city's bridges late last year in an effort to isolate ISIS fighters in the city's east by disrupting resupply routes.

At Mosul University, senior commanders said that Iraqi forces have secured more than half of the campus Saturday amid stiff resistance, but clashes were ongoing into the afternoon. Iraqi forces entered the university from the southeast Friday morning and by nightfall had secured a handful of buildings, Brig. Gen. Haider Fadhil and Lt. Gen. Abdul-Wahab al-Saadi said on a tour of the university Saturday.

"We watched all the ISIS fighters gather in that building, so we blew it up," said special forces Sgt. Maj. Haytham Ghani pointing to one of the blackened technical college buildings where charred desks could be seen inside. "You can still see some of their corpses," he added.

Thick clouds of black smoke rose from the middle of the sprawling complex Saturday morning. By afternoon, clashes had intensified with volleys of sniper and mortar fire targeting the advancing Iraqi forces. Convoys of Iraqi Humvees snaked through the campus, pausing for artillery and airstrikes to clear snipers perched within classrooms, dormitories and behind the trees that line the campus streets.

Head of Iraq's Counter Terrorism Service (CTS) Sami al-Aridhi said that Iraqi forces also found chemical substances ISIS had used to try to make weapons.

The United Nations says the militants seized nuclear materials used for scientific research from the university when they overran Mosul and vast areas of northern Iraq and eastern Syria in 2014.

ISIS fighters have used chemical agents including mustard gas in a number of attacks in Iraq and Syria, U.S. officials, rights groups and residents say.

As Iraqi forces have closed in on the Tigris river that roughly divides Mosul into eastern and western halves, their pace has quickened. ISIS defenses in the city's east appear to be thinning and unlike in the surrounding neighborhoods, Iraqi officers said they believe Mosul university and recently retaken government buildings are largely empty of civilians — allowing them to use air cover more liberally.

The massive operation to retake Mosul from ISIS was launched in October. Since then Iraqi forces have slowly clawed back more than a third of the city. ISIS maintains has tight control of the city's western half where Iraqi forces will likely encounter another wave of heavy ISIS resistance. The west of the city is home to some of Mosul's densest neighborhoods and an estimated 700,000 civilians.

ISIS is increasingly modifying home drones to drop bombs - and US troops say they now see them in Mosul every DAY

[DailyMail] Social media posts have revealed that ISIS have modified drones to drop bombs. Coalition air forces have hit ISIS-made drones and drone production sites in both Syria and Iraq.

Hacker accesses ISIS's radio channel and taunts Abu Bakr al-Baghdadi by saying: 'Mosul will be liberated'

[DailyMail] An anonymous radio hacker has embarrassed ISIS by breaking onto their frequency and sending a message to Daesh leader Abu Bakr al-Baghdadi that 'Mosul will be liberated'.
Posted by: badanov || 01/15/2017 00:00 || Comments || Link || E-Mail|| [524 views] Top|| File under: Islamic State
Israel-Palestine-Jordan
Sudanese migrant arrested for attempted rape of 12-year-old
Israel has bleeding hearts, too, who also claim they have a duty to accept all who come.

[IsraelTimes] Suspect, 26, broke into Petah Tikva home and assaulted girl before father chased him off, police say.

A Sudanese migrant was placed in durance vile
Into the paddy wagon wit' yez!
Saturday on suspicion of breaking into a Petah Tikva home and sexually assaulting a 12-year-old girl while she slept, police said.

According to reports, the girl's father found the 26-year-old suspect in his daughter's bedroom and chased him off.

He was apprehended by police after a short search near the Petah Tikva home on Saturday.

The suspect will face a judge later on Saturday for a remand hearing.

He faces charges of attempted rape, assault and an indecent act involving a minor.

Official figures show nearly 47,000 illegal immigrants colonists are currently residing in Israel, almost all from Eritrea


...is run by the People's Front for Democracy and Justice (PFDJ), with about the amounts of democracy and justice you'd expect from a party with that name. National elections have been periodically scheduled and cancelled; none have ever been held in the country. The president, Isaias Afewerki, has been in office since independence in 1993 and will probably die there of old age...


and Sudan. Most live in the poorer neighborhoods of southern Tel Aviv, with some blaming them for rising crime rates in the city.

Israel has in recent years sought to limit the migrants colonists' numbers. It has built a fence along the border with Egypt, a once-common migration route, and sent many migrants colonists to a desert detention facility -- and in some cases back to third-party countries in Africa.

Many say they are fleeing conflict and persecution and are seeking refugee status. Israeli officials contend they are economic migrants colonists, and have resisted calls to recognize them as refugees.

Israel's approval ratings for refugee status are drastically lower than international levels. According to the United Nation's High Commissioner for Refugees, internationally, 84 percent of Eritreans and 56% of Sudanese asylum seekers received either refugee status or extended protection in 2014.
Posted by: trailing wife || 01/15/2017 00:00 || Comments || Link || E-Mail|| [505 views] Top|| File under: Moslem Colonists
Southeast Asia
Abu Sayyaf releases two hostages
[Tempo] A South Korean captain and a Filipino crewman abducted by the Abu Sayyaf three months ago were released yesterday. Presidential Adviser on Peace Process Jesus Dureza reiterated the government's no ransom policy, but a military intelligence report said that R25 million was paid for the hostages' release.

Military spokesman Filemon Tan said the Moro National Liberation Front aided in the release of Korean captain Park Chung Hung and Glenn Alindajao. Abu Sayyaf sub-leader Alden Bagade reportedly turned over the hostages to MNLF representatives in Indanan, Sulu yesterday morning.

In a press briefing, Alindajao described the captives' three-month ordeal. He said that they walked endlessly from one place to another on an empty stomach and slept, most of the time, under trees in the middle of the forest. He recounted, "We were almost hopeless but I am thankful we were able to come home safely with the help of Sir (Jess) Dureza and the president for assisting us."

In October, armed men identifying themselves as Abu Sayyaf militants kidnapped the pair from a South Korean cargo ship, the first such attack on a large merchant vessel.
Posted by: ryuge || 01/15/2017 00:00 || Comments || Link || E-Mail|| [406 views] Top|| File under: Abu Sayyaf
Syria-Lebanon-Iran
Syrian regulars foil ISIS attack on Deir Ezzor
[al-Manar] Syrian army on Saturday thwarted an attack carried out by ISIL Takfiri terrorists in several areas in Deir Ezzor.

Military sources reported that heavy losses were inflicted upon the terrorists who first of all attack the eastern side of the city.

The militants then attacked the southern side and the northwestern side of Deir Ezzor's airport, according to the source.

Backed by the Syrian air force, the army destroyed a tank and three vehicles belonging to the terrorists in al-Tharda Mountain.

Source: Hezbollah Military Media Center



But Asharq Al-Awsat Sez:

ISIS launches attack on Deir Ezzor

ISIS militants launched their biggest attack in months on regime-held areas in the contested city of Deir al-Zor on Saturday, leaving dozens of dead, a war monitor said.

The militant group attacked the city from several sides, the Syrian government and opposition activists said.

At least six large explosions rocked the city since dawn as the militants clashed with the army and allied forces, the British-based Syrian Observatory for Human Rights reported.

Intense fighting broke out between regime troops and ISIS militants in the city and in the vicinity of a nearby military airport controlled by regime forces after the militants launched their multi-pronged attack starting from the area of Baghaliyeh near the northwestern tip of the city.

Syrian regime warplanes hit back against ISIS positions, the Observatory and state media said.

Syrian state news agency SANA said the army was repelling attacks by the ultra-hardline jihadist group along several frontlines, including around the military airport controlled by the regime.

ISIS shelling killed three people and wounded nine in residential regime-held districts, SANA reported.

The fighting and bombardment killed at least 12 government forces and 20 Islamic State fighters, the Observatory said.

Islamic State controls most of Deir al-Zor province, which borders Iraq, including more than half the city, and has besieged the remaining government-held areas of the city for nearly two years.

The Syrian regime and its Russian ally have made regular aid drops into the encircled zone, where about 200,000 people live, lacking food and medicine.

Deir al-Zor province links ISIS' de facto capital in the Syrian city of Raqqa with territory controlled by the militant group in Iraq.
Posted by: badanov || 01/15/2017 00:00 || Comments || Link || E-Mail|| [384 views] Top|| File under: Islamic State
Terror Networks
The Beatings Will Continue: Iraqi Edition


10 ISIS troops die in mutual shootout in Ok Corral Mosul

Nineveh (IraqiNews.com) Ten members of the Islamic State group were either killed or wounded due to an internal clash in the eastern side of Mosul, a source told Alsumaria on Saturday.

The source said, "Dozens of the Islamic State's members crossed the Tigris River toward the western side of Mosul, to escape from the government forces."

"The leaders of the Islamic State in the western bank of the Tigris River accused the fleeing members of being cowards, while the fleeing members accused the leaders of treason," the source explained. "The mutual accusations lead to clashes that last for half an hour, leaving ten casualties of the group," the source added.

Security forces managed in the few last hours to liberate a number of areas, while the majority of the Islamic State's leaders flee outside the city of Mosul, along with their families.

ISIS executes 2 kops in Anbar

Anbar (IraqiNews.com) A security source in Anbar Province revealed that the Islamic State executed two police officers, who were abducted two days ago, in the province, Alsumaria News reported on Saturday.

The source said, "The Islamic State executed two policemen in one of its areas in western Anbar," adding that, "The terrorist group abducted the police officers, last Thursday, from the km 150 area, west of Ramadi."

"The Islamic State executed the policemen by firing squad and kept their bodies," the source further added.

Last Thursday, Islamic State attacked a police patrol on the highway in Km 150 area, west of Ramadi, and abducted two policemen.
Posted by: badanov || 01/15/2017 00:00 || Comments || Link || E-Mail|| [413 views] Top|| File under: Islamic State
Who's in the News
28
[untagged]
7
Islamic State
6
Moslem Colonists
6
Sublime Porte
4
Govt of Pakistan
3
Commies
3
Arab Spring
2
al-Shabaab
2
Boko Haram
2
Palestinian Authority
1
Hamas
1
Houthis
1
Abu Sayyaf
1
Govt of Syria
1
Ansar al-Sharia
Bookmark
E-Mail Me
The Classics
The O Club
Rantburg Store
The Bloids
The Never-ending Story
Thugburg
RSS Links
Gulf War I
The Way We Were
Bio
Merry-Go-Blog
Hair Through the Ages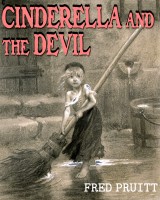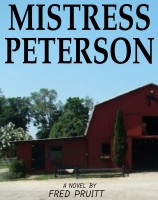 On Sale now!


A multi-volume chronology and reference guide set detailing three years of the Mexican Drug War between 2010 and 2012.

Rantburg.com and borderlandbeat.com correspondent and author Chris Covert presents his first non-fiction work detailing the drug and gang related violence in Mexico.

Chris gives us Mexican press dispatches of drug and gang war violence over three years, presented in a multi volume set intended to chronicle the death, violence and mayhem which has dominated Mexico for six years.
Click here for more information


Meet the Mods
In no particular order...


Steve White
Seafarious
Pappy
lotp
Scooter McGruder
john frum
tu3031
badanov
sherry
ryuge
GolfBravoUSMC
Bright Pebbles
trailing wife
Gloria
Fred
Besoeker
Glenmore
Frank G
3dc
Skidmark
Alaska Paul



Better than the average link...



Rantburg was assembled from recycled algorithms in the United States of America. No trees were destroyed in the production of this weblog. We did hurt some, though. Sorry.
34.234.76.59