-Lurid Crime Tales-
Nashville Dem Mayor Megan Barry pleads guilty to felony theft and resigns
[FOX] Once a popular Nashville mayor, Megan Barry pleaded guilty to felony theft and resigned from her office Tuesday.

The plea comes more than a month after she admitted to having an affair with Sgt. Rob Forrest, the former head of her security detail. Forrest, who was also married, resigned in January.

The revelation of the affair derailed the first term of a mayor who was seen a rising star among Democrats.

Read on for a look at Barry's time in office and the scandals that have unfolded.

Barry pleaded guilty on March 6 to felony theft of property over $10,000. She was sentenced to three years of probation and has to reimburse the city.

In court, District Attorney General Glenn Funk said had the case gone to trial, witnesses would have testified that between March 2016 and February 2018 Barry caused over $10,000 and no less than $60,000 of Metro Nashville city funds to be expended unlawfully.

Metro Nashville Police records show Forrest's overtime more than doubled in the budget year after Barry was elected in September 2015. Barry said the affair began in spring 2016, according to an affidavit.

Barry agreed to resign as part of a plea deal.
Posted by: Besoeker || 03/06/2018 14:02 || Comments || Link || E-Mail|| [233 views] Top|| File under:
-Land of the Free
Do you believe in coincidences?

Only the beginning.

Q



Might be more to Trump's Steel and Aluminium tariffs than meets the eyes.
Posted by: Ebbeatch Wheasing1070 || 03/06/2018 11:48 || Comments || Link || E-Mail|| [362 views] Top|| File under:
-Short Attention Span Theater-
Lexington (CV-2) Site Discovered
[HT: Mrs. Bobby]The Lexington was the first aircraft carrier to be sunk in history. The Battle of the Coral Sea stopped an important Japanese advance on Australia and New Guinea, and one month later the Battle of Midway permanently turned war in favor of the U.S.
Posted by: Bobby || 03/06/2018 09:45 || Comments || Link || E-Mail|| [270 views] Top|| File under:
Africa Subsaharan
Probe finds deadly Niger mission lacked proper approval
WASHINGTON (AP) ‐ A military investigation into the Niger attack that killed four American service members concludes the team didn't get required senior command approval for their risky mission to capture a high-level Islamic State militant, several U.S. officials familiar with the report said. It doesn't point to that failure as a cause of the deadly ambush.


Morant's grave at Church Street Cemetery.


Initial information suggested the Army Special Forces team set out on its October mission to meet local Nigerien leaders, only to be redirected to assist a second unit hunting for Doundou Chefou, a militant suspected of involvement in the kidnapping of an American aid worker. Officials say it now appears the team went after Chefou from the onset, without outlining that intent to higher-level commanders.

As a result, commanders couldn't accurately assess the mission's risk, according to the officials who spoke on condition of anonymity to discuss the results of the investigation before they're publicly released. The finding will likely increase scrutiny on U.S. military activity in Africa, particularly the role of special operations forces who've been advising and working with local troops on the continent for years.

Four U.S. soldiers and four Nigerien troops were killed Oct. 4 about 120 miles (200 kilometers) north of Niamey, Niger's capital, when they were attacked by as many as 100 Islamic State-linked militants traveling by vehicle and carrying small arms and rocket-propelled grenade launchers. Two other American soldiers and eight Nigerien forces were wounded.
Posted by: Besoeker || 03/06/2018 09:06 || Comments || Link || E-Mail|| [460 views] Top|| File under: Islamic State
Government
20 states sue federal government, trying to pull the plug on Obamacare
[LI] The last time we looked at the status of former President Barack Obama's signature legislation, congressional Republicans had pulled the plug on Obamacare's Independent Payment Advisory Board (IPAB), which Republicans have tagged as the "Death Panel".

Now, A coalition of 20 U.S. states has sued the federal government over Obamacare, claiming the law is no longer constitutional after the repeal of the mandate.

Led by Texas Attorney General Ken Paxton and Wisconsin Attorney General Brad Schimel, the lawsuit said that without the individual mandate, which was eliminated as part of the Republican tax law signed by President Donald Trump in December, Obamacare was unlawful.

"The U.S. Supreme Court already admitted that an individual mandate without a tax penalty is unconstitutional," Paxton said in a statement. "With no remaining legitimate basis for the law, it is time that Americans are finally free from the stranglehold of Obamacare, once and for all," he said.

In a nutshell, the lawsuit contends that without the mandate, the Court must toss the rest of the "Affordable Care Act", because the rest of the law cannot be "severed" from the mandate. The Justice Department did not immediately respond as to whether the Trump administration would defend the law in court.

Ilya Somin, Professor of Law at George Mason University, has a detailed analysis on the likely success of this lawsuit. Somin asserts that plaintiffs are right to argue that the mandate is unconstitutional, but are probably wrong asserting that the mandate's demise requires the court to eliminate the rest of Obamacare along with it.
Posted by: Besoeker || 03/06/2018 08:15 || Comments || Link || E-Mail|| [201 views] Top|| File under:
Britain
Antifa Gets Their Butts Kicked After Attempting To Storm College Panel Featuring Sargon Of Akkad
h/t Red State


A talk at King's College London featuring Carl Benjamin (more commonly known as Sargon of Akkad) was suddenly raided by Antifa protesters, and boy did they regret trying to do that.

For those unaware of who Antifa (short for Anti-fascist) is, they are a far-left radical group who employ violence and intimidation against their political opponents. However, they typically wilt when violence is used against them.

As seen by the footage taken by those in attendance, the moment Antifa stormed the stage they were immediately confronted by those in attendance. One Antifa member was punched and put into a headlock by a man wearing a suit. The suited man screamed obscenities at the Antifa member until he was urged to let him go.

As the Antifa member attempted to leave, he was pushed by other attendees.
Posted by: g(r)omgoru || 03/06/2018 02:22 || Comments || Link || E-Mail|| [692 views] Top|| File under: Antifa
Home Front: Politix
Federal Judge Rules Trump's DACA Phaseout Is Legal, Dismisses Challenge
h/t Red State


The Trump administration's plan to phaseout the Deferred Action for Childhood Arrivals (DACA) program is legal, a federal judge ruled Monday.

Judge Roger W. Titus said the DACA rescission memo and the six-month phaseout provided an opportunity for Congress to do their job.

...Some argued that Trump's inflammatory tweets should be used against the administration's memo, but Titus disagreed.
"As disheartening or inappropriate as the president's occasionally disparaging remarks may be, they are not relevant to the larger issues governing the DACA rescission. The DACA Rescission Memo is clear as to its purpose and reasoning, and its decision is rationally supported by the administrative record."
Posted by: g(r)omgoru || 03/06/2018 02:16 || Comments || Link || E-Mail|| [383 views] Top|| File under:
The Grand Turk
The Rise of Paramilitary Groups in Turkey
Turkish President Recep Tayyip Erdogan has extensively consolidated his power through massive purges and a constitutional referendum that granted him sweeping dominance and authority over state institutions since the coup attempt on July 15, 2016. While restructuring formal institutions, Erdogan instigated an irregular and Iranian-like militia structure that helps him control streets, inflict oppression and carry out covert operations against dissident political groups.

Erdogan's paramilitary structure has three distinct layers. The first layer includes pseudo-military groups that function formally as security contractors (e.g., SADAT A.S. International Defense Consulting) and informally as secretive armed forces that carry out clandestine operations that formal state institutions legally cannot implement.

The second layer includes gang and mafia groups and their leaders (e.g., the Ottoman Germania, a Turkish nationalist boxing gang in Germany, and convicted mafia leader Sedat Peker).[i] Erdogan aims to use such criminal groups as a deterrent against his opponents and perceived enemies both within Turkey and among the large number of Turkish descendants living abroad to gain leverage over the host countries.

The third layer includes youth clubs and hearths (e.g., Ottoman Hearths, a pro-Erdogan youth organization, and the People's Special Operations Squad, an association founded by a former special-forces soldier)[ii] from which Erdogan's Justice and Development Party (AKP) recruits adolescents and young adults with the goal of ensuring their loyalty to Erdogan and his regime.

To consolidate his power, Erdogan has supported the emergence and growth of these groups and emboldened them to inflict fear among the Turkish people and to oppress political dissidents by granting immunity for the youths' criminal offenses against Erdogan's political "enemies." Erdogan's strategy to empower pro-government paramilitaries, however, poses grave risks for Turkish democracy and institutions.



In depth at the title link.
Posted by: 3dc || 03/06/2018 01:51 || Comments || Link || E-Mail|| [291 views] Top|| File under: Sublime Porte
Science & Technology
Move over Sultans
h/t Instapundit


They call him "The Sperminator." No, really. He calls himself "The Sperminator" too. But his real name is Ari Nagel. He's a math professor at City University of New York and he's fathered at least 26 children from sperm that he's donated in some pretty strange ways. (A Target bathroom is involved.)
Posted by: g(r)omgoru || 03/06/2018 01:45 || Comments || Link || E-Mail|| [193 views] Top|| File under:
Home Front: Politix
Against Fake Civility
h/t Instapundit


They tell us that our uppity refusal to quietly submit to abuse and subjugation, both figurative and literal, makes us bad people. Not only can we live with that, but we should celebrate it.

When the liberals and their squishy-soft allies in Conservative, Inc., start moaning about your dreadful incivility, that's a clear indicator that you are doing something right and that you need to double down. Civility, once properly understood as a means to an end rather than an end in and of itself, has morphed from an aspiration into a political/cultural gimp suit designed to prevent you from effectively asserting your interests and your point of view.

...Civility is a component of a system of reasoned debate, not its end product. Civility is necessary in a system where people reason in good faith in order to come to the best solution to the policy challenges facing them. Civility lubricates that process, and allows people of good faith to disagree without engendering unnecessary and destructive discord.

People of good faith. See, that's key.
Posted by: g(r)omgoru || 03/06/2018 01:28 || Comments || Link || E-Mail|| [217 views] Top|| File under:
Economy
Sarah Palin: Trump Is 'Trying to Win' a Trade War 'We've Been Fighting for Decades'
[Breitbart] President Donald Trump is responding to a trade war ‐ not starting one ‐ he inherited by pursuing a "level playing field" via tariffs, wrote former Alaska Gov. Sarah Palin on Monday.

Palin pointed to comments made by Breitbart News's Senior Editor-at-Large Rebecca Mansour last Thursday about Trump's proposals to combat "economic warfare" waged by China to destroy America's steel and aluminum manufacturers.

China's predatory pricing of steel and aluminum exports is designed to destroy the financial viability of America's domestic manufacturers of the metals, said Mansour:

What China is doing, they are willing to take a loss on steel and dump steel below the price of what it costs them to make it simply because they want to destroy our industry for a strategic reason. They want the world to be dependent on them. They want to take the market; that's why they're dumping steel. This is an act of war. This is economic warfare.

"POTUS isn't starting any trade war... it's been raging for decades and we keep losing," wrote Palin. "People MUST understand our nation's solvency and sovereignty are at stake here."
Posted by: Besoeker || 03/06/2018 01:25 || Comments || Link || E-Mail|| [582 views] Top|| File under:
Europe
Caroline Glick: Antisemitism in Poland a Symptom of a Larger European Problem
[Breitbart] Relations between Poland and Israel are in their deepest crisis in memory in the wake of Poland's move to criminalize criticism of Polish collaboration with the Nazis during the Holocaust.

To understand why this state of affairs is dangerous, regrettable and difficult to resolve, it is important to consider it against the backdrop of wider European-Israel and European-Jewish relations.

Poland is a very antisemitic country. According to a 2008 Pew survey of European sentiments towards Jews, Poland is the second most anti-Jewish country in Europe (Spain is first). 36 percent of Poles express hostility towards Jews.

Poland's anti-Semitism is a problem. But even with its extensive bigotry against Jews, Poland isn't the worst country in Europe from a Jewish or an Israeli perspective, which just goes to show how hostile Europe is to Israel and to Jews.


Read the rest at the link



Breaking down Sweden's anti-Semitism problem

[TheLocal.se] In December 2017 Swedish Prime Minister Stefan Löfven admitted that "we have a problem in Swedish society with anti-Semitism," following an arson attack on a synagogue in Gothenburg and anti-Semitic chants at a demonstration in Malmö earlier that month.

"We need to be really clear that such anti-Semitism and hatred of Jews has no place in our society. This shouldn't have any place," the prime minister reiterated. The concession marked a turning point – the clearest acknowledgment from a Swedish leader that anti-Semitism is a problem in the country.
Posted by: badanov || 03/06/2018 00:00 || Comments || Link || E-Mail|| [200 views] Top|| File under:
Iraq
Four IS members arrested after attempting infiltration, southwest of Kirkuk
Kirkuk (IraqiNews.com) The pro-government paramilitary troops have tossed in the calaboose
Please don't kill me!
four Islamic State
...formerly ISIS or ISIL, depending on your preference. Before that al-Qaeda in Iraq, as shaped by Abu Musab Zarqawi. They're very devout, committing every atrocity they can find in the Koran and inventing a few more. They fling Allah around with every other sentence, but to hear the pols talk they're not really Moslems....
members as they attempted infiltration into southwest of Kirkuk,


... a thick stew of Arabs, Turkmen, Kurds, and probably Antarcticans, all of them mutually hostile most of the time...


a security source was quoted saying on Monday.

"Al-Hashd al-Shaabi (Popular Mobilization Forces) managed to arrest four IS members near Hawija in Kirkuk," the source told SNG website.

"The bandidos

turbans

were disguising in civilian's outfits and attempted infiltration into Hawija from the desert of Salahuddin," the source said adding that information by the intelligence helped to recognize and arrest them.

Posted by: trailing wife || 03/06/2018 00:00 || Comments || Link || E-Mail|| [327 views] Top|| File under: Islamic State
Arabia
16 Saudi-led coalition-backed militants killed in Bayda
[SABANEWS.NET] At least 16 Saudi-led coalition-backed militants, including top commanders were killed on Tuesday when the Yemeni army carried out an attack against their sites in Bayda province, a military official told Saba. The offensive hit the militants in Nata front.
Posted by: Fred || 03/06/2018 00:00 || Comments || Link || E-Mail|| [243 views] Top|| File under: Houthis
Syria-Lebanon-Iran
Jabhat Tahrir Souriya foils massive HTS attack in southern Idlib
[ALMASDARNEWS] The jihadist civil war in northern Syria continued on Monday, as Hay'at Tahrir al-Sham

launched a major attack against Jabhat Tahrir Souriya inside the southern countryside of the Idlib Governorate.

Hay'at Tahrir al-Sham began their assault, today, by storming Jabhat Tahrir Souriya's positions at the town of Ma'ar Shamarin.

Despite the intensity of their assault, Hay'at Tahrir al-Sham was unable to capture Ma'ar Shamarin, as Jabhat Tahrir Souriya's defenses proved too much.


Posted by: Fred || 03/06/2018 00:00 || Comments || Link || E-Mail|| [241 views] Top|| File under: al-Nusra
Afghanistan
22 militants killed in Uruzgan and Helmand airstrikes: MoD
[Khaama Press] At least twenty two militants were killed in a series of airstrikes conducted in southern Helmand and Uruzgan provinces of Afghanistan.

The Ministry of Defense of Afghanistan (MoD) said Sunday that the airstrikes were carried out in the past 24 hours.

According to a statement by MoD, at least 15 militants were killed in the airstrikes conducted in Khas Uruzgan district of Uruzgan province.

The statement further added that sixteen militants were also wounded and three vehicles, two motorcycles, and some weapons were destroyed during the same airstrikes.

In the meantime, at least seven militants were killed during the similar airstrikes conducted in Nad-e-Ali, Greshk, and Garamser district, MoD said.

At least six militants were killed and two of the hideouts of the militants along with two vehicles were also desroyed during the airstrikes.

The anti-government armed militant and terrorist groups including the Taliban insurgents have not commented regarding the report o far.

Both Helmand and Uruzgan provinces are among the volatile provinces in South of Afghanistan where the anti-government armed militant groups are actively operating in a number of its districts and often carry out insurgency activities.

The Afghan national defense and security forces are also busy conducting counter-terrorism operations in the two provinces along with the other restive provinces in a bid to suppress the insurgency activities of the militant and terrorist groups.
Posted by: trailing wife || 03/06/2018 00:00 || Comments || Link || E-Mail|| [230 views] Top|| File under:
India-Pakistan
Khanewal landlord slashes 7-year-old's nose 'for stealing sugarcane'
[DAWN] An influential landlord in Khanewal on Monday allegedly slashed the nose of a seven-year-old boy after accusing the child of stealing sugarcane from his fields, DawnNews reported.

The seven-year-old was accused of stealing sugarcane.
The child was taken to a basic health unit in Abdul Hakeem city, where he was given initial medical treatment.

An official at the health unit said the child's condition was "stable" and he had been sent home after his wounds were treated.

However,


women are made to be loved, not understood...


the victim's father claimed that the doctor had discharged the child acting on the orders of the influential landlord in order to prevent a police case being filed.

The victim's father additionally complained that police had refused to register a case against the landlord because of the influence he wields.

When contacted, DSP Shahid Niaz informed DawnNews that police had not received any official complaint and therefore did not register a case.

"Now that we have received a formal complaint, we will follow due legal process in this regard," he assured.


Posted by: Fred || 03/06/2018 00:00 || Comments || Link || E-Mail|| [232 views] Top|| File under:
Southeast Asia
Abu Dar replaces Hapilon as IS-SE Asia emir
[IANS] A sub-leader of the Maute Group has taken over as the leader of the Islamic State in Southeast Asia. The new IS-Southeast Asia "emir" identified as Abu Dar, succeeded Isnilon Hapilon, a senior leader of the Abu Sayyaf, who was killed by soldiers during the five-month siege of Marawi city last year.

Military spokesman Ronald Suscano said, "The one who is standing as their emir or leader now, the one who replaced him (Hapilon) is Abu Dar."

Hapilon and Omar Maute were killed when elite government troops attacked the main battle area in Marawi city. The assault also led to the rescue of 20 hostages, including a two-month old baby girl.

Suscano described Dar as a "full-blooded Maranao", a term for a southern tribe. He said they had reports that Dar was frequenting Pagayawan town in Lanao del Sur where the terrorist leader grew up, studied and married.

Suscano said Dar was among those who laid a siege of Marawi city on May 23 last year, but was able to escape along with other Maute militants.

"He escaped out of Marawi with a large amount of money. His group carried the money so they have a lot of funds," said Suscano.

Dar, like Hapilon, is reported to have connections with foreign terrorists. "There are foreign terrorists left (in Mindanao). He is with them now," said Suscano.

Last November, an intelligence officer in the Philippine Army said there were about eight foreign terrorists operating in Mindanao, providing assistance to local terrorists.
Posted by: ryuge || 03/06/2018 00:00 || Comments || Link || E-Mail|| [261 views] Top|| File under: Maute group (IS)
Iraq
Four policemen killed in confrontation with Islamic State in Mosul
Nineveh (Iraqinews.com) ‐ Four

coppers

, including a captain, were killed Monday in

festivities

with Islamic State
...formerly ISIS or ISIL, depending on your preference. Before that al-Qaeda in Iraq, as shaped by Abu Musab Zarqawi. They're very devout, committing every atrocity they can find in the Koran and inventing a few more. They fling Allah around with every other sentence, but to hear the pols talk they're not really Moslems....
(IS)

bully boyz

in djinn-infested Mosul
... the home of a particularly ferocious and hairy djinn...
city, a security source was quoted as saying.

Speaking on condition of anonymity to Basnews website, the source said, "IS cells clashed with security forces at al-Haramat neighborhood in western Mosul, leaving four

coppers

, including a captain, killed."

"The assailants

expeditiously departed at a goodly pace

after the shooting and a probe was opened into the incident," the source pointed out.

The same source highlighted that local residents were reported to "have seen three IS members roaming around Old Mosul," adding that a manhunt was lunched in search for the trio.
Posted by: trailing wife || 03/06/2018 00:00 || Comments || Link || E-Mail|| [255 views] Top|| File under: Islamic State
Africa Subsaharan
JNIM confirms deaths of co-founder, senior leaders in French raids
[LongWarJournal] In its official claim of responsibility for Friday's terrorist attacks in Ouagadougou, Burkina Faso, al Qaeda's Group for Support of Islam and Muslims (JNIM) also confirmed the deaths of several of its senior leaders.

According to the jihadist group, the assault on the French embassy in Ouagadougou was in response to the French raids on Feb. 14 between Boughessa, Mali, and Tinzaouatene, Algeria. In that operation, French forces conducted three simultaneous raids, accompanied with airstrikes, which killed or captured over 20 jihadist fighters. JNIM confirmed the death of six of its leaders, including its co-founder, Hasan al Ansari.

Ansari, along with Mokhtar Belmokhtar and Ahmed el Tilemsi, was also a co-founder of Al Murabitoon. He would later become the second-in-command of the al Qaeda-loyal group, before becoming a co-founder and senior leader within JNIM. In the photo above, Ansari can be seen sitting second from the right between Iyad Ag Ghaly and Abu Abdul Rahman al Sanhaji, another Murabitoon official.

JNIM also confirmed the death of two top Ansar Dine commanders, Malik Ag Wanesnet and Abdullah Ag Oufata. Wanesnet, also known as Abu al Tayyib, was a former colonel in the Malian army before defecting to the jihadist cause and becoming a top military commander for Ansar Dine. Oufata was the former mayor of Boughessa, Mali, before he joined the Tuareg jihadist group. Ansar Dine joined Murabitoon, al Qaeda in the Islamic Maghreb's Sahara branch, and Ansar Dine's Katibat Macina (also known as the Macina Liberation Front) to form JNIM last year.

This article starring:
ABDULLAH AG UFATA
Ansar Dine
ABU ABDUL RAHMAN AL SANHAJI
JNIM
AHMED EL TILEMSI
JNIM
HASAN AL ANSARI
JNIM
IYAD AG GHALY
JNIM
MALIK AG WANESNET
Ansar Dine
MOKHTAR BELMOKHTAR
JNIM
Posted by: 3dc || 03/06/2018 00:00 || Comments || Link || E-Mail|| [301 views] Top|| File under: al-Qaeda in Mali/Nusrat al-Islam wal Muslimeen
India-Pakistan
Curfew in Indian Kashmir after troops kill six including civilians
[AlAhram] Indian authorities on Monday shut schools and suspended internet services across swathes of

Kashmire

after soldiers killed at least six people including four alleged civilians in the restive region.

Army

front man

Colonel Rajesh Kalia said a military checkpoint came under fire Sunday evening in Shopian, a southern district of Indian-administered

Kashmire

, sparking a skirmish that left four dead.

One of those killed was a suspected

bully boy

and a weapon was found at the scene, Kalia said.

Three others were found dead in a car some distance away. The army described them as accomplices but police were investigating this claim.

Police later found another apparent civilian dead in a separate car.

A sixth victim found Monday was identified by police as a suspected

bully boy

but no weapon was found on his person.

The shootings sparked an outpouring of anger among locals, who said the civilians were non-combatants. An alliance of separatist groups resisting Indian rule in the disputed Himalayan territory called for widespread protests.

Authorities ordered schools and shops to shut Monday amid fears unrest would spiral into violence, and suspended internet services across much of the

Kashmire

Valley.

Civilians often break curfews to rally whenever

Death Eaters

are killed or holed up in firefights, hurling stones and chanting anti-India slogans.
Posted by: trailing wife || 03/06/2018 00:00 || Comments || Link || E-Mail|| [227 views] Top|| File under: Govt of Pakistain Proxies
-Lurid Crime Tales-
Broward sheriff's captain who gave initial order to 'stage' not enter Stoneman Douglas is ID'd
[FoxNews] The Broward County Sheriff's Office has identified to Fox News the captain who, according to sources, directed responding deputies and units to "stage" or form a "perimeter" outside Stoneman Douglas High School, instead of rushing immediately into the building, as the mass shooting unfolded there.

Multiple law enforcement and official sources said the commands in the initial moments after Nikolas Cruz allegedly opened fire would go against all training which instructs first responders to "go, go, go" until the shooter is neutralized. As law enforcement arrived, the shooter's identity and exact location were still unknown.

Multiple sources told Fox News that Captain Jan Jordan was the commanding officer on scene. In an email responding to Fox News' request for information, a BSO spokesperson wrote, "Capt. Jordan's radio call sign is 17S1."

The massacre on February 14 killed 17 people and wounded 16 others.

Sources told Fox News it was Jordan giving the commands because they were recorded on the dispatch logs coming from Jordan's radio insignia 17S1, or "Seventeen Sierra One."
Posted by: Skidmark || 03/06/2018 00:00 || Comments || Link || E-Mail|| [660 views] Top|| File under:
Britain
Possible Christopher Steele Russian source may be suffering from Litvinenko Desease
[Washington Examiner] A former Russian intelligence officer who spied for Britain's CIA equivalent intelligence agency, the Secret Intelligence Service, is in a critical condition in a British hospital.


Twenty year old promotion board photo at right.


Colonel Sergei Skripal, who was released by Russia in a prisoner swap for the SVR-"illegals" in 2010, was found alongside a younger woman on Sunday evening in Salisbury, England. British authorities say he and his partner, who is also in a critical condition, were exposed to an unknown substance. Here are a number of considerations that British investigators will bear in mind.


SVR-illegals = Russian spy Anna Chapman and colleagues.





Skipping down a few paras.



Yet it also may or may not be notable that Skripal was found in Salisbury. After all, that town is just 35 miles from the Secret Intelligence Service's credibly reported field training center at Fort Monckton. Was Skripal training SIS officers? If so, he would have been a higher priority target for Putin.

Timelines might also be relevant here.

Skripal was recruited by SIS in the 1990s at around the same time that Christopher Steele was a production officer serving in SIS's Moscow station. Considering Steele is regarded as one of the finest human asset recruiters in recent SIS history, it's possible he may have been the one to recruit Skripal in the first place. That would be relevant in that the Russians are believed to have been targeting Steele's sources since the publication of his infamous dossier about Donald Trump.

Ultimately, of course, we're just going to have to wait and see what happens here.



Related from the Mirror.
Posted by: Besoeker || 03/06/2018 00:00 || Comments || Link || E-Mail|| [265 views] Top|| File under:
Syria-Lebanon-Iran
Pentagon: Operations against IS in eastern Syria 'paused'
[IsraelTimes] The Pentagon says offensive operations against Islamic State fighters in eastern Syria have been paused because US-backed Kurdish soldiers have shifted to a separate fight against Turkish forces.

A Pentagon spokesman, Col. Rob Manning, calls it an "operational pause." He says that although ground operations have been temporarily suspended in the Euphrates River Valley near the Iraqi border, US airstrikes against IS holdouts in that area are continuing. This includes areas around the city of Abu Kamal.

Against US wishes, Kurdish members of the US-backed Syrian Democratic Forces who had been fighting to eliminate remaining pockets of IS in the Euphrates River Valley have moved to the Afrin enclave in northwest Syria. Turkish forces have been attacking in Afrin for the past six weeks, seeking to drive out Kurdish forces.
Posted by: trailing wife || 03/06/2018 00:00 || Comments || Link || E-Mail|| [373 views] Top|| File under: Islamic State
Government
US Russian Propaganda Experts Didn't Speak Any Russian
Via Fort Russ, a pro Russian news site.

I blame the Russians
The US State Department was not able to spend $ 120 million, allocated in late 2016 to fight Russian propaganda, writes The New York Times.

To combat the information influence of terrorist organizations, the Center for Global Interaction was established under Barack Obama. Later it was reoriented to fight propaganda from Russia, China and North Korea – 23 analysts of the Center were assigned to follow Russia's actions in cyberspace, but none of them knew the Russian language.

As a result, not a single penny was spent from the allocated funds to counter the Russian cyber threat. The problem was aggravated by the arrival of the new administration, after which the hiring of new employees was frozen.

Journalists considered this situation "another evidence of Trump's passive reaction to Russia's interference."

The US authorities suspect Russia of interfering in the presidential election of 2016. "Russian hackers" are attributed to the hacking of the servers of the US Democratic Party in June 2016.
Posted by: badanov || 03/06/2018 00:00 || Comments || Link || E-Mail|| [306 views] Top|| File under:
Iraq
Eight people killed, injured in two bomb blasts, southwest of Baghdad
Baghdad (IraqiNews.com) Eight people were killed and

maimed

in two

kaboom

s in Baghdad, a security source was quoted saying on Monday.

Speaking to Baghdad Today website, the source said, " a bomb went off near stores at al-Dawanem region, southwest of Baghdad, leaving a civilian killed and four others

maimed

."

Moreover, three other people were

maimed

in an

kaboom

, southwest of the capital.

"A bomb

kaboom

took place today near stores at al-Radwaniyah region, southwest of Baghdad, leaving three people injured," another source said.
Posted by: trailing wife || 03/06/2018 00:00 || Comments || Link || E-Mail|| [252 views] Top|| File under:
-Lurid Crime Tales-
Christopher Steele is no-show in London court in civil case over dossier (video)
[FOX] On both sides of the Atlantic Ocean, former British MI-6 Intelligence Officer Christopher Steele is going to extremes to avoiding answering questions from the United States Congress, while at the same time avoiding being videotaped and deposed in a multi-million dollar libel case brought against Buzzfeed.

The media outlet published the unverified Trump dossier just over a year ago, setting off an international firestorm.

Steele was a no-show Monday for a long-requested deposition in London, Fox News has learned. The news comes as Senate Judiciary Committee Chairman Chuck Grassley, R-Iowa, and Sen. Lindsey Graham, R-S.C., have announced a criminal referral on Steele.

Evan Fray-Witzer, a Boston-based attorney representing Russian tech tycoon Aleksej Gubarev in multi-million dollar civil litigation, described Monday's U.K. court actions to Fox News. "My understanding is that Mr. Steele's lawyers spent a good deal of time arguing why they thought he (Steele) should not be required to sit for a deposition and that ultimately the court took the entire matter under advisement."

Gubarev is suing the British-based Steele's company Orbis Business Intelligence because the dossier claimed Gubarev's companies, including XBT Holdings and Webzilla, used "botnets and port traffic to transmit viruses, plant bugs and steal data."


Christopher Steele may actually be an earthly 'no show.'




And courtesy of Skidmark, this from The New Yorker

Christopher Steele, the Man Behind the Trump Dossier


Posted by: Besoeker || 03/06/2018 00:00 || Comments || Link || E-Mail|| [321 views] Top|| File under:
Syria-Lebanon-Iran
Iran: No More Make Believe
Head to the link. A long and very good analysis of the players in Syria and the games in play.

[StrategyPage] Iran, Russia, Turkey, the United States and Israel are all present in Syria along with the Assad government and a considerable number of Syrian rebels. Everyone has different goals and a different (often constantly shifting) set of allies.

Israel wants to keep Iran out of Syria and Lebanon and avoid a war with Iran.

Russia wants to get Turkey out of NATO, keep the Iranians from starting a war with Israel and make the Americans look bad. At the same time Russia needs to do this on the cheap and make Russia look good, especially to Russians back home.

Turkey wants to create a security zone on the Syrian side of the border that has no Kurds or Islamic terrorists in it. Turkey also wants to show the Sunni Moslem world that it can handle Iranian aggression (without going to war with Iran) and keep the Israelis out of Lebanon and Syria. Turkey is willing to play diplomatic games with Russia and Iran to achieve these goals.

The U.S. wants to ensure that ISIL (Islamic State in Iraq and the Levant) does not reestablish itself in Syria. To help with that the American are doing what they can to help the local Kurds maintain autonomy in northwest Syria (east of the Euphrates) where the Kurds have always been dominant. Secondary objectives are keeping Iran, Turley and Russia out of Syria. The U.S. and Israel are allies and any attack on Israel will trigger American intervention on the Israeli side.

Syria in general wants all the fighting to stop but the minority Assad dictatorship wants to resume ruling all of Syria and the Syrian rebels want Assad gone.

Iraq would like less violence in Syria and less Iranian interference in Iraq.

Israel has persuaded Russia to do what it can to prevent Iran from assembling, arming and positioning a large force of non-Iranian forces to attack Israel. Russia has limited ability to block Iranian efforts but does what it can. Iran is building bases to support a large force of Lebanese (Hezbollah), Syrians (whichever Shia Syrians it can recruit) and lots of foreign Shia mercenaries (mainly Afghans, Iraqis other non-Iranian Shia) in parts of Syria where Russia does not have much military power on the ground and Russian air power cannot occupy ground or otherwise interfere with what Iran is doing. Russia does not want Iran starting a war with Israel but as a practical matter Iran is pretty irrational when it comes to Israel. Russia has publicly criticized Iran for regularly calling for the destruction of Israel. Russia has also sided with Turkey in disagreements with Iran over strategy and tactics in Syria. Russia still considers Iran an ally, but a flawed one that really should work on their bad habits.

Meanwhile Turkey is becoming troublesome with its offensive into northwest Syria. Then there are the Kurds and their American allies in the northeast. That has become particularly nasty and embarrassing especially when American troops repulsed a Russian effort (using Russian military contractors and some Syrians) to occupy oil fields east of the Euphrates. The Russian force suffered about 50 percent casualties and that was a great embarrassment for the Russians.
Posted by: 3dc || 03/06/2018 00:00 || Comments || Link || E-Mail|| [204 views] Top|| File under:
International-UN-NGOs
British aid agencies report more abuse cases after Oxfam scandal
[ARABNEWS] Aid agencies in

Britannia

have reported 80 cases where they have caused harm, or a risk of harm, since a sexual abuse scandal broke last month, a watchdog body said on Monday at a summit to tackle sexual exploitation in the sector.

Some reports related to allegations of sexual abuse of people receiving aid, including children, the Charity Commission said.

Most of the 80 cases were historic, but seven were from the past year.

Aid minister Penny Mordaunt challenged aid agencies to up their game at the London meeting and said there would be "no hiding place" for predators.

"We will find you. We will bring you to justice. Your time is up," she said.

Reports that staff at British charity Oxfam paid for sex with

hooker

s in Haiti after the 2010 earthquake have left the aid world reeling.

The sector has been further rocked by allegations that women in Syria have been exploited by men delivering aid for charities and UN agencies.

Mordaunt, who co-hosted Monday's summit with the Charity Commission, told aid agencies the government would not fund those that failed to meet its tough new "safeguarding standards" introduced on Monday.
Posted by: Fred || 03/06/2018 00:00 || Comments || Link || E-Mail|| [192 views] Top|| File under:
Arabia
Dozens of coalition-backed Sudanese soldiers killed in in Harad front
[SABANEWS.NET] Dozens of coalition-backed Sudanese soldiers were killed and others injured when the Yemeni army repulsed on Monday attack of theirs toward Hajjah province, a military official told Saba.

The soldiers were targeted when they were trying to move toward Harad border crossing point despite the coalition fighter jets waged more than 50 strikes to back their mercenary soldiers on the ground.

Posted by: Fred || 03/06/2018 00:00 || Comments || Link || E-Mail|| [254 views] Top|| File under: Houthis
Ballistic missile hits gatherings of Saudi-led coalition militants in Taiz
[SABANEWS.NET] The missile units of the army and popular forces on Tuesday fired a ballistic missile ,Zilzal 2, against gatherings of coalition militants in Mouza district of Taiz province, a military official told Saba.

The missile hit the groups in al-Hamaly area, causing heavy causalities on the militants.

Meanwhile, the army a guided rocket toward a military truck of coalition in western coast front, killing its crew members and destroying it completely.
Posted by: Fred || 03/06/2018 00:00 || Comments || Link || E-Mail|| [245 views] Top|| File under: Houthis
Syria-Lebanon-Iran
At least 48 Syrian pro-gov't fighters killed during Afrin battle
[ALMASDARNEWS] To date, 48 pro-Damascus soldiers have died during the

festivities

with The Sick Man of Europe Turkey


...just another cheapjack Moslem dictatorship, brought to you by the Moslem Brüderbund....


and allied opposition groups in Afrin, Behchet Ebdo, the chairman of the Afrin Canton Council told Sputnik. Ankara is continuing on with its Operation Olive Branch regardless of UN Resolution 2401 which stipulates the cessation of hostilities between the warring parties.

Behchet Ebdo, the chairman of the Afrin Canton Council told Sputnik Turkey that 48 pro-Syrian government troops have been killed amid

festivities

with the Ottoman Turkish military and the Free Syrian Army


... the more palatable version of the Syrian insurgency, heavily influenced by the Moslem Brüderbund...


(FSA) opposition group.

"There are killed and injured among the Syrian People's Forces (SPF) troops ‐ the pro-government militia, which arrived in Afrin 15 days ago to defend the city," Ebdo said. "Since the arrival of the militia forces in Afrin, 48 soldiers have been killed as a result of the Ottoman Turkish Armed Forces' attacks."

The politician specified that two

murderous Moslems

from the pro-government forces had been killed in the first day after their arrival in Afrin, while three had been

maimed

. According to Ebdo, four days ago, nine soldiers had died amid the Ottoman Turkish assault on the village of Bafran in the Raco district. One SPF fighter was killed in Chema village.

"[On March 3], at dawn the Ottoman Turkish Air Force conducted Arclight airstrike
s at the SPF headquarters in the village of Kefercennа [Kafr Jina] which resulted in the death of 36 militiamen. Some [SPF soldiers]

were maimed

," he pointed out, adding that "the SPF units continue to take part in the defense of Afrin."

On February 22, the Syrian pro-government forces entered Afrin to support the Kurds being besieged by the Ottoman Turkish army and the FSA, as part of Ankara's Olive Branch Operation launched on January 20. The residents of the city greeted the pro-Damascus militia by waving flags of the Syrian Arab Republic and portraits of Bashir al-Assad.

Monitor: Turkey strikes kill 13 civilians in Syrian Kurdish enclave

[IsraelTimes] Ottoman Turkish air strikes on Monday kill 13 civilians, including two children, in northwestern Syria's Kurdish enclave of Afrin, a monitor says.

The deadly air raids hit the town of Jandairis near the Ottoman Turkish border, according to the

Britannia

-based Syrian Observatory for Human Rights war monitor.

They come six weeks into a The Sick Man of Europe Turkey


...the decaying remnant of the Ottoman Empire....


-led assault against the Kurdish People's Protection Units (YPG) militia in the enclave.

Jandairis has been under heavy fire since dawn today as Ottoman Turkish troops and allied rebels on its edges seek to retake the area from Kurdish fighters, says Observatory head Rami Abdel Rahman.

Since the Ottoman Turkish offensive started on January 20, Ottoman Turkish bombardment has killed 165 civilians, including 29 children, the Observatory announces.

Turkey denies the reports and says it takes the "utmost care" to avoid civilian casualties.
Posted by: Fred || 03/06/2018 00:00 || Comments || Link || E-Mail|| [259 views] Top|| File under: Sublime Porte
Home Front: Politix
July 2010, Spy Anna Chapman and pals sent packing - Diana West explains why
Excerpt from the lengthy article:


[Diana West] Consider an earlier case with eerie parallels. As FBI Director (2001-2013), Robert Mueller presided over the Bureau's decade-long counterintelligence operation known as "Ghost Stories," which targeted the deep-cover ring of Russian "illegals" mentioned above. In June 2010, the FBI netted this ring of covert Russian Foreign Intelligence Service (SVR) operatives, which was successfully boring into elite circles, including Secretary of State Hillary Clinton's ‐ and then sent them packing ASAP to Mother Russia.

Why? All of the available evidence strongly suggests that this painstaking FBI work of a decade was thrown away to protect Hillary Clinton, the once and future presidential candidate, who was at risk of being compromised. As FBI counterintelligence chief Frank Figliuzzi put it: "We were becoming very concerned they were getting close enough to a sitting US cabinet member that we thought we could no longer allow this to continue."

Never one to save the republic instead of herself, Hillary Clinton "worked feverishly" to get these Russian agents deported before they could be adequately debriefed or otherwise exploited, as J. Michael Waller writes. Remember, June 2010 was a busy month for the Clintons: Rosatom was initiating its purchase of Uranium One; Bill Clinton was pocketing $500,000 from that KGB-linked Moscow bank, Renaissance Capital, which was "talking up" Uranium One shares (even as $145 million was sloshing into the Clinton Foundation); President Obama was pushing for Russian membership in the World Trade Organization, and all the "reset" rest. The exposure of a highly trained network of SVR operatives targeting Hillary Clinton among others could not have been more inconvenient. How do you say, "Get them out of here on the double" in Russian?


Going out a limb here, but did $500,000. in speaking fees help pay for the release of Anna and friends.


Looking back, I don't recall FBI Director Mueller in a lather over this Russian "meddling," or "influence" on the Obama administration. Last time I looked, he did not resign from his FBI directorship in protest of this crude administration cover-up, either. Maybe he was too busy hiding evidence from Congress of the so-called Mikerin probe, the investigation into a Russian bribery scheme to control an American uranium trucking firm, even as U.S. lawmakers were examining the proposed sale of Uranium One to the Russian government.

Thus, in FBI Director Mueller's treatment of the Russian espionage ring in we see a funhouse-mirror-image of Special Counsel Mueller's Russian social media indictments. In 2010, without a single indictment or anything comparable, Mueller's FBI did its part in deporting from American soil a network of high-value SVR operatives for political reasons; in 2018, without any expectation of prosecution, Mueller's Special Counsel office indicted a network of Russian Internet hooligans on Russian soil, also for political reasons.

In both cases, it is our national security that suffers while Mueller's political masters benefit. In 2010, they wanted Obama-Clinton protected from real Russian exposure; in 2018 they want Trump destroyed by concocted Russian exposure.

Enter the "dossier."


And in exchange, the Brits get a potential Christopher Steele source, the now very ill Colonel Sergei Skripal.
Posted by: Besoeker || 03/06/2018 00:00 || Comments || Link || E-Mail|| [479 views] Top|| File under:
Southeast Asia
House arrest ruled out for Indonesia's ailing radical cleric
[ARABNEWS] Indonesia's Ministry of Justice and Human Rights said

holy man
Abu Bakar Bashir


... Leader of the Indonesian Mujahedeen Council and proprietor of the al-Mukmin madrassah in Ngruki. The spriritual head of Jemaah Islamiya, which he denies exists. Bashir was jugged and then released in the wake of the 2002 Bali bombings, which he blamed on a conspiracy among the U.S., Israel, and Australia ...


is ineligible for house arrest, one of the options the government said it was considering as leniency to the ailing

holy man

.

"House arrest is only available for a defendant who is standing trial, while he (Bashir) is no longer a defendant. He is a prisoner, convicted to serve time in prison," Ade Kusmanto, a

front man

for the ministry's Directorate General of Correction, told Arab News.

Last week, Defense Minister Ryamizard Ryacudu told journalists at the state palace that house arrest for the

holy man

is very likely, as the government is weighing up which form of clemency it could give to Bashir. The

holy man

suffers from pooling of blood on his legs, a condition which requires him to undergo regular medical check-ups.

On Mar. 1, Bashir was taken to a hospital in Jakarta for treatment which his lawyer, Achmad Michdan, said had been scheduled for Nov. 2017.

President Joko Widodo said the government gave permission for Bashir to go to the hospital on humanitarian grounds.

Kusmanto said the

holy man

can ask the president for clemency, given that he is in poor health and will become an octogenarian this year. Another possibility is to demand parole, for which he will be eligible in June 2019 when he will have served two-thirds of his 15-year prison sentence.

Talking to Arab News, Michdan said his client rules out both the options since applying for either one would mean that Bashir pleads guilty to the charges against him.

Bashir was convicted in 2011 for supporting paramilitary training in Aceh, and the firebrand
...firebrands are noted more for audio volume and the quantity of spittle generated than for any actual logic in their arguments...


holy man

is described as the ideological icon of Jamaah Islamia (JI), including those who carried out

kaboom

s in Bali in 2003.

"Bashir believes he is innocent because he was merely observing his faith as a

Moslem

. He was collecting money to fund training and travel for those who wanted to go as mujahideen to Paleostine. He wasn't rebelling against the country," Michdan said.

Michdan said that it should be possible for the government to "relocate the place" where Bashir serves his sentence from Gunung Sindur prison in Bogor, West Java, to his house in Solo, Central Java.

He cited examples of tossed in the calaboose
Drop the rosco, Muggsy, or you're one with the ages!
former Jakarta governor Basuki TjaHajja Purnama, who is serving his two-year sentence for blasphemy at a special police detention instead of a correctional facility, and East Timor resistance fighter Xanana Gusmao who had been imprisoned in Jakarta when he was fighting for East Timor's independence from Indonesia. He was then confined to a house in Central Jakarta in 1999.
Posted by: Fred || 03/06/2018 00:00 || Comments || Link || E-Mail|| [201 views] Top|| File under: Jemaah Islamiyah
Europe
Carlos the Jackal in court for final trial
[ARABNEWS] Self-styled revolutionary Carlos the Jackal will get his last chance in court starting Monday as he appeals the life sentence handed down last year over a deadly 1974 bombing in

Gay Paree

.

It was the third life term for the 68-year-old Ilich Ramirez Sanchez, who became one of the world's most notorious

runaway

s in the 1970s and 80s during his pro-Paleostinian campaign of terror.

"No one in the Paleostinian resistance has executed more people than I have," Carlos bragged at the start of his trial last year, once again seizing his chance to use the courtroom as a stage for his theatrical diatribes.

But he has denied any responsibility for the attack at the Publicis Drugstore at Saint-Germain-des-Pres, in the heart of

Gay Paree

's Left Bank, more than 40 years ago, when a grenade was thrown from the mezzanine restaurant into the crowded gallery below.

Judges determined that all evidence pointed to Carlos, even though no DNA or fingerprints were found after the bombing which killed two people and injured 34.

"There are incredible weaknesses in this case: witnesses manipulated by the security services, liars, fake evidence," said Francis Vuillemin, Carlos's longtime lawyer along with Isabelle Coutant-Peyre, who has since become his partner.

"We are going to break it all down, and ask for an acquittal."

The trial recalls an era when Europe

...also known as Moslem Lebensraum...
was repeatedly targeted by professed revolutionary

bad boy

s, including some claiming to support the Paleostinian cause.

Little known at the time of the Drugstore attack, Venezuelan-born Carlos shot to the front pages the following year when his commando group burst into a meeting of the OPEC oil cartel in Vienna, taking 11 people hostage. Three people were killed.

His singular portrait ‐ with heavily tinted black glasses and a sardonic smile ‐ would capture the public imagination as he spent twenty years on the run, repeatedly giving the slip to international security services.

French police finally tossed in the clink
I ain't sayin' nuttin' widdout me mout'piece!
him in the Sudanese capital Khartoum in 1994, and he has been imprisoned ever since.

He was given a life sentence for the murders of two

coppers

in the French capital in 1975 as well as that of a former comrade who betrayed him.

He was later found guilty of four bombings in

Gay Paree

and Marseille in 1982 and 1983, some targeting trains, which killed a total of 11 people and injured nearly 150.
Posted by: Fred || 03/06/2018 00:00 || Comments || Link || E-Mail|| [191 views] Top|| File under:
Afghanistan
Hekmatyar confirms no Al Qaeda link, suggests autonomy for Taliban
[Khaama Press] The leader of Hezb-e-Islami
Gulbuddin Hekmatyar
... who used to be known in intelligence circles as The Most Evil Man in the World but who now seems merely run-of-the-mill evil...
has confirmed that he has no connection with the Al Qaeda terrorist network as he suggests autonomy for the Taliban
...Arabic for students...
group in a bid to help reach to a peace agreement between the Afghan government and the Taliban group.

In an interview with the New York Times


...which still proudly displays Walter Duranty's Pulitzer prize...
, Hekmatyar has branded Osama as an individual committed to Islam.

However,


if you can't be a good example, then you'll just have to be a horrible warning...


he said his party's links with the network were broken after Osama shifted focus from Afghanistan to global Jihad.

"He was a man committed to Islam," Hekmatyar told the paper, as he recalled a 1980s stance where he had saved the future terrorist leader's life by breaking a Soviet Army encirclement of Arab fighters.

In regards to the Taliban group and the Afghan reconciliation efforts, Hekmatyar suggested autonomy for the group in a bid to help reach a peace deal between the government and the

bad boy

group.

Hekmatyar said his participation in Afghan politics showed the Taliban that they, too, could wield influence after laying down their weapons.

The leader of Hezb-e-Islami further added that he had already begun establishing himself as an intermediary and was in regular contact with the Taliban's supreme leader, Mawlawi Haibatullah Akhundzada

...Former deputy to Taliban supremo Mullah Akhtar Mansour, now The Big Man Himself...
According to the Times, Hekmatyar is promoting a reconciliation with the Taliban that would grant local autonomy to the

bad boy

group in certain regions, or peace provinces. He called these regions "secure areas" that would remain part of Afghanistan, even as Afghan Army troops withdrew from them.

"It would be very effective," he said, adding that in his discussions with the Afghan president, Mr. Ghani had been supportive.
Posted by: trailing wife || 03/06/2018 00:00 || Comments || Link || E-Mail|| [142 views] Top|| File under: Hizb-i-Islami-Hekmatyar
Bangladesh
Attack on Zafar Iqbal: Now BNP points the finger at Awami League
[Dhaka Tribune] Hitting back at the ruling party, BNP on Monday alleged that Awami League has a connection to the knife attack on Shahjalal University of Science and Technology (SUST) Prof Muhammed Zafar Iqbal.

"A question has arisen in the public mind ‐ how did a youth dare to stab prominent writer Zafar Iqbal in his back and head despite significant security on the university campus? How is this possible without state or government backing?" BNP Senior Joint Secretary General Ruhul Kabir Rizvi said.

Speaking at a press briefing at the party's Naya Paltan central office, he claimed:"The man incarcerated
Please don't kill me!
over the incident is connected only to Awami League. This connection has become clear with the identity of the attacker. Only Awami League can carry it out."

On Sunday, Awami League general secretary Obaidul Quader said the attack on Dr Zafar Iqbal was conducted by BNP-sponsored conspirators.

"It's true the attack is part of a plot, and BNP is patronising the conspirators," he said while distributing leaflets in the city's Gulistan area for Awami League's scheduled public rally at Suhrawardy Udyan on March 7.


Posted by: Fred || 03/06/2018 00:00 || Comments || Link || E-Mail|| [137 views] Top|| File under: Govt of Pakistain Proxies
Muhith: Jamaat should be expelled from Bangladesh immediately
[Dhaka Tribune] Finance Minister AMA Muhith has said that Jamaat is an enemy of freedom and Bangladesh, suggesting the party be immediately expelled from the country.

Speaking to journalists following a courtesy call on the leaders of BCS Economic and BCS Admin cadres' Associations at his own office on Monday, the minister also said: "Terrorism in the country is under control due to the efforts of law enforcement agencies."

When asked whether the attack on Prof Muhammed Zafar Iqbal proves the continued existence of extremism in the country, Muhith said: "Law enforcement agencies have everything under control. Whenever unsavoury incidents have occurred, they have taken action and the culprits have been locked away
Yez got nuttin' on me, coppers! Nuttin'!
Meanwhile,
...back at the

shootout

, Butch clutched at his shoulder. Ow! he exclaimed, with feeling......
the uncle of Zafar Iqbal's assailant is a farmer leader who has also been taken into custody. In light of this, BNP Secretary General Mirza Fakhrul Islam Alamgir questioned whether Awami League had a hand in the incident.

In response to the allegation, Muhith said Fakhrul's words show that he shares the Jamaat mentality.

A bill to ban Jamaat as a political party has been sent to the Cabinet Division, but the government is yet to confirm whether it will be approved. When asked on the matter, the finance minister said: "There are a few problems regarding the banning of Jamaat. We have to tread lightly in the matter."


Posted by: Fred || 03/06/2018 00:00 || Comments || Link || E-Mail|| [140 views] Top|| File under: Jamaat-e-Islami
Home Front: Politix
White House blasts report of H.R. McMaster ouster as 'fake news'
[Wash Times] The White House on Thursday shot down a report that H.R. McMaster was being forced out as national security adviser.

President Trump dismissed the NBC News report as "fake news," said National Security Council spokesman Michael Anton.

"I was just with President Trump and H.R. McMaster in the Oval Office. President Trump said that the NBC News story is 'fake news,' and told McMaster that he is doing a great job," Mr. Anton said.

"We frequently face rumor and innuendo about senior administration officials," said White House principal deputy press secretary Raj Shah. "There are no personnel announcements at this time."

NBC News reported that the administration was moving to oust Mr. McMaster this month.

Citing "five people familiar with the discussions," the report claimed that the move is being orchestrated by Chief of Staff John Kelly and Defense Secretary James Mattis.


The ultimate showman continues to 'game' the media and control the narrative.
Posted by: Besoeker || 03/06/2018 00:00 || Comments || Link || E-Mail|| [250 views] Top|| File under:
-Lurid Crime Tales-
Judicial Watch sues DOJ for Bruce and Nellie Ohr records related to Fusion GPS, anti-Trump dossier
[FOX] Conservative watchdog group Judicial Watch is suing the Justice Department for records related to Bruce Ohr, his wife Nellie Ohr, and their involvement in the now-infamous anti-Trump dossier.

The suit was filed Monday, following the Justice Department's failure to respond to Judicial Watch's December 2017 Freedom of Information Act requests about the couple and their connection to research firm Fusion GPS.

Judicial Watch's first lawsuit, related to their FOIA request from Dec. 7, 2017, seeks records of contact or communications between Ohr, Steele, and Fusion GPS co-founder Glenn Simpson, along with any other Fusion GPS employees; calendar entries, and travel requests for Ohr.

The second suit is connected to the group's Dec. 12, 2017 FOIA request, seeking emails, text messages and chats between Justice Department officials in the Attorney General's office and Nellie Ohr.

Bruce Ohr, who has since been demoted from a top post at the Justice Department, was a close contact for British ex-intelligence agent Christopher Steele, who compiled the dossier on behalf of Fusion GPS.

According to the memo crafted by Republicans on the House Intelligence Committee last month, Nellie Ohr, was "employed by Fusion GPS to assist in the cultivation of opposition research" on President Trump.

The memo also said Bruce Ohr passed the results of his wife's research, which was paid for by the Democratic National Committee and the Clinton campaign, along to the FBI.

Steele worked as a key source for the FBI, but was terminated for what the bureau defined "as the most serious of violations"‐an "unauthorized disclosure to the media of his relationship with the FBI."

But even after his termination, Steele remained in close contact with Ohr, and their relationship was "inexplicably concealed from the Foreign Intelligence Surveillance Court (FISC)," during the FBI's effort to receive a FISA warrant for former Trump campaign official Carter Page.

"Once again, the Deep State Justice Department is covering up evident misconduct targeting President Trump," Judicial Watch President Tom Fitton said in a statement. "A top Justice Department official in the Obama administration had an obvious conflict of interest through his wife Nellie's work with the Clinton/DNC vendor Fusion GPS on the anti-Trump Dossier."

Fitton added: "The Justice Department needs to come clean about this scandal and turn over the documents as federal law requires."



More on Nellie from the American Spectator.



I have been anxiously awaiting the day when this rock would be tipped over. These lizards are dirty, very dirty. Hopefully, JW will be successful.
Posted by: Besoeker || 03/06/2018 00:00 || Comments || Link || E-Mail|| [238 views] Top|| File under:
Syria-Lebanon-Iran
Syria Regime Forces Control Third of Ghouta Enclave, block med supplies from aid convoy, rebels offer to trade civilians for supplies
[AnNahar] Syrian regime and allied forces pushed deeper into Eastern Ghouta on Monday and have now retaken a third of the rebel enclave, a monitor said.

"Regime forces now control 33 percent, or a third, of besieged Eastern Ghouta," the Syrian Observatory for Human Rights, a

Britannia

-based monitor, said.

"Regime forces are advancing at a high pace because operations so far are mostly conducted in farmland," said Rami Abdel Rahman, the head of the Observatory.

Pro-government forces were two kilometers (1.2 miles) south east of Douma, the main town in Eastern Ghouta, a semi-rural area that lies within mortar range of central Damascus.

The government lost control of Eastern Ghouta in 2012 and has besieged the area, which is now controlled by Islamist and jihadist groups, almost ever since.

Government forces have over the years clawed back nearly two thirds of the territory they lost just east of Damascus in 2012.

Assad troops block medical aid to Eastern Ghouta; 50 more dead in new regime bombardment


[ARABNEWS] Assad regime troops ordered aid agencies to remove vital medical supplies from a humanitarian convoy into Eastern Ghouta on Monday.

As the first aid trucks rolled into the besieged opposition enclave east of Damascus, 50

non-combatants were killed

and 190 injured in a renewed regime bombardment that has killed more than 740 people in the past two weeks.

The regime also pressed ahead with its ground assault. Syrian and Russian troops have captured more than a third of Eastern Ghouta, threatening to slice the last major opposition-held area near the capital in two, despite Western accusations that they are violating a cease-fire ordered last month by the UN Security Council.

The Assad regime ordered 70 percent of medical supplies to be stripped out of a humanitarian aid
convoy, preventing trauma kits, surgical kits, insulin and other vital material from reaching the area, the World Health Organization said. The

Red Thingy

said some of its medical equipment was also blocked.

Up to 400,000 people are trapped inside the besieged enclave, and were already running out of food and medical supplies before the assault began with intense Arclight airstrikes two weeks ago.

The

Britannia

-based Syrian Observatory for Human Rights said new strikes on Monday targeted front lines near the town of Harasta and the villages of Beit Sawa and Hosh al-Ashari.

Iran's President Hassan Rouhani said the only way to end the conflict was to support the Syrian regime.

The US condemned the assault and accused Moscow of ignoring a UN resolution calling for a 30-day cessation of hostilities.

It said Russia had killed "innocent civilians under the false auspices of counterterrorism operations."

The UN Human Rights Council on Monday ordered

Sherlocks

to examine the latest violence.

A resolution tabled by

Britannia

specifically condemned "the indiscriminate use of heavy weapons and aerial bombardments against civilians, and the alleged use of chemical weapons in Eastern Ghouta."

East Ghouta militants promise to free civilians in exchange for humanitarian aid: Russian MoD

[ALMASDARNEWS] The Russian center for Syrian reconciliation said citing the Syrian military that the

Death Eaters

in Eastern Ghouta promised to release the civilians in exchange for humanitarian aid
.

On Monday morning, 45 trucks with humanitarian aid and a mobile hospital lined up at the checkpoint in Muhayam-Al-Wafedin settlement, where the humanitarian corridor toward Eastern Ghouta begins.

The humanitarian aid includes food, medicine and basic necessities, and its weight totals 247 tonnes.

The delivery of humanitarian aid should take place with the support of the Russian center for Syrian reconciliation, which ensures the safety of the convoy's passage.

The seventh daily "humanitarian pause" began on Monday at 09:00 a.m. Damascus time (07:00 GMT) in Eastern Ghouta and will last until 02:00 p.m.

Eastern Ghouta remains one of the last strongholds held by Islamist

faceless myrmidons

in Syria; the

faceless myrmidons

periodically shell local pro-Damascus

Death Eaters

and fire at Syria's pro-government forces. The situation has sharply escalated in recent weeks.

The UN Security Council adopted resolution 2401, which requires all parties to end the

festivities

and provide a humanitarian pause for at least 30 days throughout Syria. However,


a person who gets all wrapped up in himself makes a mighty small package...


the

Death Eaters

have continued the shelling.

Russian Defense Minister Sergei Shoigu said that at the instruction of Russian President Vladimir Putin

...Second and fourth President and sixth of the Russian Federation and the first to remain sober. Putin is credited with bringing political stability and re-establishing something like the rule of law, which occasionally results in somebody dropping dead from polonium poisoning. Under Putin, a new group of business magnates controlling significant swathes of Russia's economy has emerged, all of whom have close personal ties to Putin. The old bunch, without close personal ties to Putin, are in jail or in exile or dead...
that in the Eastern Guta suburbs of Damascus, a daily humanitarian pause was introduced from February 27; it lasts from 9.00 to 14.00 local time.

According to the United Nations


...an organization conceived in the belief that we're just one big happy world, with the sort of results you'd expect from such nonsense...


, almost 600 people had been killed in Eastern Ghouta and over 2,000

were maimed

.
Posted by: trailing wife || 03/06/2018 00:00 || Comments || Link || E-Mail|| [294 views] Top|| File under: Govt of Syria
Southeast Asia
Eight communist militants nabbed in Mindanao
[Inquirer] Charges of illegal possession of firearms and explosives were filed against six communist militants who were captured in Mabinay town, Negros Oriental on Saturday.

Myles Albasin, one of the arrested suspects, admitted she and her companions were in a remote community in the village of Luyang to discuss poverty with farmers there. She denied that the firearms taken by soldiers belonged to them. She said the guns belonged to the "organization," but declined to elaborate.

Arrested with her were Carlo Ybañez, 18, Mandaue City, Cebu; Ajomar Indico, 29 and Randel Hermino, 19, of Himamaylan City in Negros Occidental; Joel Baylosis, 18, of Mabinay and Bernard Guillen, 18, of Kabankalan City, Negros Occidental.

Military spokesman Darrel Banes said that soldiers captured the suspects on their way to Mabinay to check on reports of extortion by insurgents. The soldiers were met with gunfire, and they returned fire. After a 45-minute battle, troops captured the suspects, including Albasin.

The Nagkahiusang Kusog sa Estudyante, a leftist student organization in UP Cebu, said it refused to accept the military's "publicity stunt." On its Facebook page, the group said Albasin was "steadfast in the struggle of the exploited and oppressed masses."

It said the "heightening crisis" was forcing people, especially the youth, into taking up "an advanced form of struggle."

Meanwhile, in Agusan del Norte, the military arrested a couple allegedly behind the recruitment of minors into the NPA. Military spokesperson Teresita Ingente said Aladin Apolinaria and his wife, Luzviminda, were arrested in the village of Mahayahay on Saturday. Ingente tied the couple to the NPA's Guerrilla Front 16.
Posted by: ryuge || 03/06/2018 00:00 || Comments || Link || E-Mail|| [254 views] Top|| File under: Baloch Liberation Army
Europe
Eight arrested in Belgium anti-terror raids
[IsraelTimes] Eight people are tossed in the calaboose
Drop the rosco, Muggsy, or you're one with the ages!
in Brussels following counterterror raids as part of an investigation into what one source says Monday appeared to be preparations for an attack.

All eight are arrested Sunday in Molenbeek, an immigrant district in the Belgian capital linked to the

Gay Paree

and Brussels terror attacks, the federal prosecutor's office says.

"In all, eight persons were arrested and taken for questioning," the prosecutor's office says in a statement, adding the arrests were not connected to the

Gay Paree

or Brussels attacks.

A source close to the probe says

Sherlocks

suspected an attack was in preparation.

The prosecutor's office says no explosives were found in the raids.

The arrests take place following raids in Molenbeek as well as in Geraardsbergen and Mechelen, both in northern Dutch-speaking areas of Belgium.

Molenbeek was home to several members of the cell that carried out the November 13, 2015, attacks in

Gay Paree

and the March 2016

suicide kaboom

s in Brussels.
Posted by: trailing wife || 03/06/2018 00:00 || Comments || Link || E-Mail|| [220 views] Top|| File under: Moslem Colonists
Southeast Asia
Thai police seek 11 bombing suspects
[Bangkok Post] A Thai court has issued arrest warrants for 11 people sought in connection to ten bombings in Pattani province last month. On February 11, several explosions took place across Yaring, Yarang and Sai Buri districts. An investigation found that the perpetrators had either used explosive-rigged bicycles in the attacks or rode bikes to plant bombs. Nine people were injured during the attacks.

Of the 11 suspects sought by authorities, six have been arrested. They are Mahamasopri Sengdamalae, Isma-ae Yaena, Muhama Yuso, Asman Kaza, Sulkifli Jarong and Manaser Japakiya. Those who remain at large are Suhaimee Jarong, Kuma Lueba, Marudi Shima, Ahamad Itae and Fiadi Abdullahtae.

Maj Gen Jatuporn said that seven suspects held a meeting to plot the February 11 attacks in tambon Khao Tum of Yarang district beforehand. The group was led by Mr Mahamasopri.
Posted by: ryuge || 03/06/2018 00:00 || Comments || Link || E-Mail|| [278 views] Top|| File under: Thai Insurgency
Africa Subsaharan
Murdered US soldiers seen in shocking ISIS video were ill-equipped for Niger ambush - traveling in lightly armored pick-up trucks with barely enough weapons - as they were diverted from low risk patrol to hunt terrorist
[DailyMail]

Two minutes of that video can be seen at the link, along with some photos.
ISIS released footage of the Niger ambush that killed four US soldiers on Sunday


The nine-minute video was taken mainly from helmetcams of the slain soldiers


They had been assigned to visit villages around their base of Ouallam to meet locals as part of a charm offensive aimed at dissuading locals from backing terror groups


But the soldiers were redeployed to join hunt for Doundoun Cheffou, a suspected local terrorist leader, according to The New York Times


Even lawmakers knew nothing of the action in Niger, having been told that troops there were just training and advising local troops


The soldiers were reportedly ill-equipped in lightly armored pick-up trucks and an SUV, mainly carrying M4 carbines, when they were ambushed on October 4


It was the largest combat loss of American lives in Africa since the infamous Black Hawk Down incident in Somalia in 1993, when 19 American troops died


The incident raised questions about role of 800 US troops stationed in Niger
Posted by: Skidmark || 03/06/2018 00:00 || Comments || Link || E-Mail|| [399 views] Top|| File under: Islamic State
Iraq
Three border guards wounded in landmine explosion in Anbar
Anbar (Iraqinews.com) ‐ Three border guards

were maimed

as a landmine went kaboom! west of Anbar, a security source from the province was quoted saying on Monday.

Basnews website quoted the source as saying, "the landmine went kaboom! after a military vehicle carrying border guards hit it at Ar-Rutbah town in western Anbar."

"The landmine is believed to be left over by Islamic State
...formerly ISIS or ISIL, depending on your preference. Before that al-Qaeda in Iraq, as shaped by Abu Musab Zarqawi. They're very devout, committing every atrocity they can find in the Koran and inventing a few more. They fling Allah around with every other sentence, but to hear the pols talk they're not really Moslems....


murderous Moslem

s, who were pushed out of the province in November," the source pointed out.

He added that security troops "started combing the area in search for other landmines."
Posted by: trailing wife || 03/06/2018 00:00 || Comments || Link || E-Mail|| [233 views] Top|| File under: Islamic State
Paramilitary troops repulsed Islamic State suicide attack, north of Babel
Babel (IraqiNews.com) Nine Islamic State
...formerly ISIS or ISIL, depending on your preference. Before that al-Qaeda in Iraq, as shaped by Abu Musab Zarqawi. They're very devout, committing every atrocity they can find in the Koran and inventing a few more. They fling Allah around with every other sentence, but to hear the pols talk they're not really Moslems....
members and security personnel were killed and injured during an attack launched by the bandidos

bully boyz

in north of Babel, a security source said.

"Five IS members and a security personnel of al-Hashd al-Shaabi (Popular Mobilization Forces) were killed during an attack by the bandidos

bully boyz

against the troops in al-Owaisat village in Jurf al-Nasr, north of Babel," the source told Baghdad Today website on Monday.

Earlier today, a security source from Interior Ministry said IS members were killed as the pro-government paramilitary forces thwarted a

suicide kaboom

, north of Babel.

Speaking on condition of anonymity, the source added that "PMFs managed to repulse the attack, killing one of the attackers, while the other blew up himself. No casualties among the troops were reported."

This came after a source from PMFs said the bandidos

bully boyz

used three booby-trapped vehicles during the attack and that the security forces killed four bandidos

bully boyz

as they foiled the attack.

"Security troops, along with PMFs, repulsed an Islamic State attack today in al-Owaisat village. Three vehicles were used during the attack," the source said. "Four attackers were killed."
Posted by: trailing wife || 03/06/2018 00:00 || Comments || Link || E-Mail|| [267 views] Top|| File under: Islamic State
Arabia
Military commander survives assassination attempt in Aden
[SABANEWS.NET] A Yemeni military commander on Monday survived an

liquidation

attempt on Sunday after coming under fire by a group of unidentified

button men

in Yemen's southern province of Aden, a security official told Saba.

Unknown

button men

on a car shot at Abdulmajeed Mohammed Hassan, a commander in the so-called the 1st Infantry Brigade, in the road linking between Tawahi and Malla districts in west of Aden city, according to the official.

The official added that the

liquidation

attempt is the second, after he survived an

liquidation

attempt early last month in the road adjacent to the oil company in Malla district, noting that he had been seriously injured.
Posted by: Fred || 03/06/2018 00:00 || Comments || Link || E-Mail|| [245 views] Top|| File under: Houthis
Syria-Lebanon-Iran
Ill-advised Major Al-Qaeda offensive against Syrian Army across Hama and Latakia flubs within moments
[ALMASDARNEWS] Several hours ago, combined forces of the al-Qaeda affiliate militias Ha'yat Tahrir al-Sham

(better known by its former name Jabhat al-Nusra


...formally Jabhat an-Nusrah li-Ahli al-Sham (Support Front for the People of the Levant), also known as al-Qaeda in the Levant. They aim to establish a pan-Arab caliphate. Not the same one as the Islamic State, though .. ...


) and Turkistan Islamic Party launched a big assault against the Syrian Army in Hama and Latakia provinces.

The attack targeted government defenses in the areas of Sheir as-Sahab, al-Bahsa and al-Masharee az-Zirayah along the provincial border region connecting northwest Hama and northeast Latakia.

In the event, well-prepared Syrian Army forces managed to fully repel the jihadist assault after a rather brief round of

festivities

, inflicting noteworthy losses on both

myrmidon

groups.

According to military-affiliated sources, the Syrian Army managed to kill at least ten

Death Eaters

and destroy three armed pickups.

The whole basis for the al-Qaeda operation was to avenge rebel forces currently enduring (unsuccessfully so) a major Syrian Army offensive in Damascus' East Ghouta region.


Posted by: Fred || 03/06/2018 00:00 || Comments || Link || E-Mail|| [333 views] Top|| File under: al-Nusra
Europe
Merkel vows swift return to government work to boost Europe
[ARABNEWS] German Chancellor Angela Merkel

...chancellor of Germany and the impetus behind Germany's remarkably ill-starred immigration program. Merkel used to be referred to by Germans as Mom. Now they make faces at her for inundating the country with Moslems ..
promised Monday that her new government would start work swiftly and lend a strong voice to Europe, a day after she secured a coalition for her fourth term.

Germany's second biggest party, the Social Democrats (SPD), on Sunday finally gave the all-clear to renew their partnership with Merkel's conservatives, ending a political impasse that had plagued the country since September's inconclusive election.

"Almost six months after the election, the people expect something to happen now," Merkel said in a brief statement.

"We see that ... Europe

...also known as Moslem Lebensraum...
faces challenges and that a strong voice from Germany, along with that of

La Belle France

and other member states, is necessary," she said, pointing to a litany of issues ranging from world trade to the war in Syria.

All that "requires us to begin work quickly in the government," said the veteran leader.

European partners had been anxiously watching as the leader of the EU's biggest economy struggled to find partners to govern with since September.
Posted by: Fred || 03/06/2018 00:00 || Comments || Link || E-Mail|| [163 views] Top|| File under:
Arabia
Copts welcome in Saudi Arabia: Egypt's Tawadros II praises Crown Prince's reforms
[ARABNEWS] Crown Prince Mohammed bin Salman
...
Crown Prince of Soddy Arabia


...a kingdom taking up the bulk of the Arabian peninsula. Its primary economic activity involves exporting oil and soaking Islamic rubes on the annual hajj pilgrimage. The country supports a large number of princes in whatcha might call princely splendor. When the oil runs out the rest of the world is going to kick sand in the Soddy national face...


as of 2016....
invited Egypt's Coptic Christians to visit Saudi Arabia after a rare meeting in Cairo's main cathedral.

Speaking to Egyptian media after the visit the head of the Egyptian church, Pope Tawadros II said: "In the name of the Coptic Orthodox church we welcome Prince Mohammed's visit to his second country Egypt.

"Prince Mohammed spoke a lot of his affection for the Copts," the Pope said, adding that the kingdom's heir to the throne invited him and all Copts to visit Saudi Arabia.

The two men walked together through St Mark's Cathedral, in what Egypt's state news agency described as the first tour of its kind.

The visit came on the second day of the Saudi Crown Prince's visit to Egypt ‐ his first foreign visit since he became heir to the throne.

On a busy day, Prince Mohammed also visited al-Azhar university, toured a section of the Suez Canal and watched a performance at the Cairo Opera House.
Posted by: Fred || 03/06/2018 00:00 || Comments || Link || E-Mail|| [168 views] Top|| File under: Govt of Saudi Arabia
The Grand Turk
Turkey asks Germany to extradite Syrian Kurdish politician
[ARABNEWS] The Sick Man of Europe Turkey


...the only place on the face of the earth that misses the Ottoman Empire....


has requested that German authorities detain and extradite a wanted Syrian Kurdish politician, Ottoman Turkish officials said Monday.

Deputy Prime Minister Bekir Bozdag said Turkey asked Germany to extradite Salih

Moslem

, the former co-chair of the Democratic Union Party, or PYD, on Friday, who, according to state-run Anadolu Agency was spotted addressing a rally in Berlin over the weekend.



Moslem

was released from custody in the Czech Republic last week, after being briefly detained on a Ottoman Turkish arrest warrant. He was requested to remain within EU territory and be available for hearings in his extradition case.

Turkey considers the PYD a terrorist group because of its links to outlawed Kurdish bandidos

murderous Moslem

s fighting within its own borders.

Moslem

was put on Turkey's most-wanted list in February, with a $1 million reward for his capture.

Bozdag told

news hound

s that Turkey received information that

Moslem

planned to travel to Germany from the Czech Republic and requested his return on Friday.
Posted by: Fred || 03/06/2018 00:00 || Comments || Link || E-Mail|| [153 views] Top|| File under: Sublime Porte
Syria-Lebanon-Iran
Iran says it can enrich uranium in under 2 days if US pulls out of nuke deal
[IsraelTimes] Ahead of Trump-Netanyahu meeting,

front man

for Islamic Theocratic Republic's atomic agency says country's centrifuges are 24 times more powerful than its older models.


In that case it wasn't much of a deal, was it?


An Iranian nuclear energy official on Monday warned that his country is able to create highly enriched uranium in "less than 48 hours," should the United States drop out of the 2015 nuclear agreement.

"If we want to enrich uranium to the 20-percent level, we can do it in less than 48 hours," Behrouz Kamalvandi,

front man

of the Atomic Energy Organization of Iran, told the Iranian Arabic-language al-Alam TV network.

Uranium enriched above the level of 20% is considered highly enriched and could theoretically be used in an atomic weapon, though most nuclear bombs contain uranium enriched to higher than 80%.

In his interview, Kamalvandi said that Iran has developed highly advanced centrifuges that are 24 times more powerful than the previous models used.

He official said that those machines could be brought back into full service if the 2015 nuclear deal ‐ formally known as the Joint Comprehensive Plan of Action ‐ were to collapse.

The interview came on the same day Prime Minister Benjamin Netanyahu ‐ in America for the annual AIPAC conference in Washington, DC ‐ was slated to meet with US President Donald Trump


...New York real estate developer, described by Dems as illiterate, racist, misogynistic, and what ever other unpleasant descriptions they can think of, elected by the rest of us as 45th President of the United States...


to discuss the JCPOA.
Posted by: trailing wife || 03/06/2018 00:00 || Comments || Link || E-Mail|| [305 views] Top|| File under: Govt of Iran
The Grand Turk
Turkish police detain four Iraqis allegedly planning to attack US embassy
[DAWN] Ottoman Turkish police on Monday detained four Iraqis suspected of planning an attack on the United States (US) embassy in Ankara, media reported.

The group were held during anti-terror raids in the Black Sea province of Samsun, Hurriyet Daily News said, after the US mission in the capital announced it would close on Monday because of a "security threat".

The mission's website urged Americans to "avoid large crowds" and "keep a low profile".

Two of the suspects were detained on a bus on the Samsun-Ankara highway while the other two were taken into custody in the Samsun district of Ilkadim, the newspaper reported.

They were suspected to be part of an anti-Islamic State
...formerly ISIS or ISIL, depending on your preference. Before that al-Qaeda in Iraq, as shaped by Abu Musab Zarqawi. They're very devout, committing every atrocity they can find in the Koran and inventing a few more. They fling Allah around with every other sentence, but to hear the pols talk they're not really Moslems....
(IS) group.

As a result of the security alert, 12 foreigners were detained earlier on Monday over alleged links to IS after the Ankara prosecutor issued 20 arrest warrants, state news agency Anadolu said.

They were trying to recruit for IS, it reported, adding that the suspects were in contact with those in "conflict zones".

The Ankara governor's office said in a statement that it had taken "extra security measures" after US sources provided Ottoman Turkish intelligence with information on the possibility of terror attacks against the embassy and where Americans lived.


Posted by: Fred || 03/06/2018 00:00 || Comments || Link || E-Mail|| [282 views] Top|| File under: Islamic State
Bangladesh
Pirates killed in 'gunfight' with RAB
[Dhaka Tribune] Two members of a Sundarbans-based pirate gang have been killed in an alleged

shootout

with the Rapid Action Battalion
(RAB) in Barguna.

RAB 8 identified the two as Ataur Sardar, 25, and Rabiul Mali, 27. Ataur was the second-in-command of Hasan Bahini.

The alleged

shootout

took place in Padma village in Patharghata upazila on Monday morning. Six locally-made firearms, bullets and sharp weapons were reportedly recovered from the spot.

Md Surat Alam, company commander of RAB 8, told the media that their team raided Majherchar on Baleshwar River as part of their regular drive to combat pirates.

Members of the gang fired at RAB leading to a skirmish. After a while the pirate gang escaped the area leaving behind two bodies and firearms, he said.

Two single barrel guns, four pipe guns, 39 bullets, and explosives, along with sharp weapons were recovered.

The bodies have been handed over to Patharghata

cop shoppe

.


Posted by: Fred || 03/06/2018 00:00 || Comments || Link || E-Mail|| [459 views] Top|| File under: Pirates
China-Japan-Koreas
China's Defense Spending to Accelerate in 2018
[AnNahar] China announced on Monday an 8.1 percent defense budget increase for 2018, giving a boost to the modernization of the world's largest military after spending slowed in the previous two years.

Beijing will splash out 1.11 trillion yuan ($175 billion) on its military, according to a budget report presented before the opening session of the annual National People's Congress.

"We will stick to the Chinese path in strengthening our armed forces, advance all aspects of military training and war preparedness, and firmly and resolvedly safeguard national

illusory sovereignty

, security, and development interests," Premier Li Keqiang said in a report to the legislature.

China's neighbors and the United States have watched warily as Beijing has modernized its military, reducing its ground troops while spending on state-of-the-art hardware and weapons.

Li said the military had completed its goal of slashing troop numbers by 300,000, leaving the People's Liberation Army with a two-million-strong force.

At the same time, Beijing has imposed increasingly assertive claims to vast expanses of the contested South China Sea, while engaging in confrontations with Japan over disputed islands in the East China Sea and with India over Himalayan border regions.

The 2018 outlay compares with a seven percent increase last year and 7.6 percent in 2016, which marked the first time in six years that spending growth was not in double figures.

China spent $151 billion on the PLA last year, the second largest defense budget in the world but still four times less than the $603 billion U.S. outlay, according to the International Institute for Strategic Studies, a London-based think tank.

The defense budget increase has roughly kept pace with China's national economic output in recent years. The economy grew by 6.9 percent in 2017 and the government said Monday it will target growth of around 6.5 percent in 2018.
Posted by: trailing wife || 03/06/2018 00:00 || Comments || Link || E-Mail|| [153 views] Top|| File under: Commies
Who's in the News
29
[untagged]
8
Islamic State
5
Houthis
3
Sublime Porte
2
Govt of Pakistain Proxies
2
al-Nusra
1
Baloch Liberation Army
1
Jemaah Islamiyah
1
Moslem Colonists
1
al-Qaeda in Mali/Nusrat al-Islam wal Muslimeen
1
Maute group (IS)
1
Pirates
1
Jamaat-e-Islami
1
Govt of Iran
1
Govt of Saudi Arabia
1
Antifa
1
Hizb-i-Islami-Hekmatyar
1
Govt of Syria
1
Commies
1
Thai Insurgency
Bookmark
E-Mail Me
The Classics
The O Club
Rantburg Store
Comments Spam
The Bloids
The Never-ending Story
Thugburg
RSS Links
Gulf War I
The Way We Were
Bio
Sink Trap
Alzheimer's Association
Day by Day
Counterterrorism
Hair Through the Ages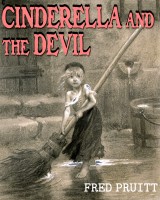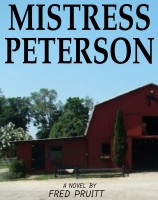 On Sale now!


A multi-volume chronology and reference guide set detailing three years of the Mexican Drug War between 2010 and 2012.

Rantburg.com and borderlandbeat.com correspondent and author Chris Covert presents his first non-fiction work detailing the drug and gang related violence in Mexico.

Chris gives us Mexican press dispatches of drug and gang war violence over three years, presented in a multi volume set intended to chronicle the death, violence and mayhem which has dominated Mexico for six years.
Click here for more information


Meet the Mods
In no particular order...


Steve White
Seafarious
Pappy
lotp
Scooter McGruder
john frum
tu3031
badanov
sherry
ryuge
GolfBravoUSMC
Bright Pebbles
trailing wife
Gloria
Fred
Besoeker
Glenmore
Frank G
3dc
Skidmark
Alaska Paul



Better than the average link...



Rantburg was assembled from recycled algorithms in the United States of America. No trees were destroyed in the production of this weblog. We did hurt some, though. Sorry.
107.23.176.162