Afghanistan
'Walking dead' cross line into Afghanistan to kill
Gazing out at the wheat fields, a haggard police chief pointed to the distant goat paths leading from Pakistan's territory of North Waziristan. Known here as "Osama bin Laden's children" or "the walking dead," nearly two dozen suicide bombers entered Khost province over those paths in the past year.
"The only thing left of them after they are done is two feet and a lot of skin," said Maj. Bismullah, a local police chief who, like many Afghans, uses only one name. "If we get a finger, we have to send it to Kabul to analyze the prints."
Orphaned by war and schooled in anti-American religious madrassas, the bombers often smile for a final video testament in Pakistan before walking or riding to their deaths in Afghanistan. As new explosives technology and tactics from the war in Iraq arrive in this remote corner of South Asia, suicide bombing attacks in the past 12 months have more than quadrupled from fewer than half a dozen in the previous year.
At least some of the bombers cross the border with a blessing from Ayman al-Zawahri, bin Laden's bespectacled

Bespectacled? Way to soften Screech's image there. Bah.

ideological lieutenant, said Lutfullah Mashal, a senior intelligence official with Afghanistan's National Security Council.
Afghan and U.S. officials say the bombers are trained in Waziristan, a tribal-administered border region of Pakistan. Several weeks of reporting along the rugged border suggests that al Qaeda and its affiliates are regrouping with charitable funds from Gulf Arab states, assistance from rogue elements of Pakistan's intelligence services and profits from the heroin trade.
Pakistan, which sanctioned U.S. bombing raids on suspected al Qaeda hide-outs last year, has all but retreated from its effort to fight the Taliban and al Qaeda in border areas, say Western diplomats.
Instead, it has signed peace deals last year leaving enforcement of local security to pro-Taliban elders in North and South Waziristan. A similar deal was concluded last week for the similarly lawless Bajaur district farther north.
Mr. Mashal criticized Pakistan's embattled President Pervez Musharraf for signing the latest deal. After the signing, Taliban leaders warned Pakistani security forces and U.S. forces to "avoid interference" in their internal affairs.
In sunny Khost province, where the governor's guards stand at attention with fresh flowers in their hair, the spate of suicide bombings has altered shopping habits and angered residents.
Suicide bombing was unheard of during the long war against Soviet forces in the 1980s, when locals prided themselves on their skill in shooting down Soviet helicopters, rows of which still line the edge of the airport here.
As elsewhere in the Islamic world, al Qaeda is usually a facilitator of terrorism, rarely the direct instigator. Bin Laden's operatives exploit anti-American sentiment within home-grown Islamist groups and dispatch young men over the mountains toward martyrdom.
Al Qaeda and Taliban leaders in nearby Pakistani community of Miram Shah, mimicking similar martyrdom celebrations in the West Bank and parts of the Arab world, throw lavish parties for the families of the suicide bombers.

More
Posted by: Elmavith Fluck6403 || 04/02/2007 09:39 || Comments || Link || E-Mail|| [6491 views] Top|| File under:
Taliban hangs three men
Taliban has announced it hanged three men in the small town of Musa Qala in south of Afghanistan. The town has been controlled by Taliban for two months now. Taliban claims responsibility for the incident, announced a commander of the group, who identified himself as Mullah Nizam. He said the three were found guilty of espionage in a Taliban court.

One body was strung up in the center of the town and the other two at its entrances. "They confessed they were spying for the government and foreign forces. We hanged them to set an example for others not to spy on us," Nizam said.

He claimed the three had in particular spied on late commander Mullah Abdul Manan, whose forces took control of the town early February. Manan was killed February 11 in a precision air strike by NATO's International Security Assistance Force (ISAF), which is attempting to fight a growing Taliban insurgency. Afghan police forces have been particularly hard-hit this year, as they comprise the bulk of more than 130 members of Afghan security forces killed by the Taliban.

This article starring:
MULLAH ABDUL MANAN
Taliban
MULLAH NIZAM
Taliban
Posted by: Fred || 04/02/2007 00:00 || Comments || Link || E-Mail|| [6479 views] Top|| File under:
Africa Horn
60 killed in Darfur clash
About 60 people have been killed and 21 wounded in an attack on an Arab tribe in the war-torn Darfur region of western Sudan, the victims' relatives said. "We buried 23 people on Saturday and then during the night another 37 bodies were left in the morgue of Nyala hospital" in southern Darfur, Mohammed Hammad Jalali, a chief of the targeted Torjam tribe, told AFP.

Thirteen people wounded are being treated in the provincial capital of Nyala and another eight in the nearby town of Kas, he said. Tribal members say gunmen riding camels and donkeys swooped down on their villages to steal livestock. Abdel Rahman Hasaballah, also from the Torjam tribe, backed up the casualty figures and added the relatives were refusing to retrieve the corpses and had assembled in front of provincial offices to demand better protection.

Local officials quoted by the press said it was the work of a rival Arab tribe in the region, the Rzigat Aballa. "We think the Rzigat Aballa is responsible for the attack because it occurred in the area of recent clashes between the two tribes," said Mohammed Al-Ajeb, adding some 500 heads of cattle had been seized and driven northwest.

Authorities had negotiated a truce between the two tribes in February after several earlier confrontations. Envoys from the United Nations and African Union on their last visits to Khartoum bidding to find a peaceful solution to the Darfur crisis warned against tribal rivalries complicating the search for peace.
Posted by: Fred || 04/02/2007 00:00 || Comments || Link || E-Mail|| [6497 views] Top|| File under:
Fighting rages in Mogadishu
MORTAR bombs crashed into central Mogadishu today and Uganda said its first peacekeeper had been killed there as battles pitting Ethiopian and Somali troops against insurgents raged for a fourth day. Clan leaders fighting alongside Islamist hardliners called for a second truce in as many weeks, but hundreds more Ethiopian soldiers were reported to be arriving in the city and there was no let-up in clashes that have killed scores of civilians. Bodies lay strewn in dusty streets, too dangerous to collect amid violence that the International Committee of the Red Cross said was the coastal capital's worst in more than 15 years. Ethiopian tanks and helicopter gunships pounded insurgent strongholds as Islamist rebels and clan militiamen fired back with machineguns, missiles and rocket-propelled grenades.

Ugandan peacekeepers sent at the head of an African Union (AU) force last month to help Somalia's interim government restore stability have been caught in the crossfire, pinned down at strategic sites including the air and sea ports. "Our troops were guarding the presidential compoundv yesterday when it was struck by mortars. One of our soldiers was killed," Ugandan military spokesman Major Felix Kulayigye said by telephone from Kampala. Five others were injured. Previous ambushes by insurgents that wounded two Ugandans had already made other African states wary of flying in more men to boost the AU force to its planned strength of 8000. Burundi, Malawi, Ghana and Nigeria have all pledged to send troops. A Nigerian army spokesman said its soldiers were ready to go once final details were agreed with the AU. He gave no date.

Fighting broke out yesterday with a barrage of artillery shells striking residential neighbourhoods around the main soccer stadium - the site of some of the heaviest exchanges since the Ethiopian offensive was launched on Friday. Hundreds of Ethiopian reinforcements drove into the city today, passing through the southern outskirts in some 40 trucks, independent Somali broadcaster Shabelle reported. More had crossed the border from Ethiopia, it said.

The fighting shattered a brief and shaky truce between the Ethiopians and leaders of the city's dominant clan, the Hawiye. Hawiye elders today called for a new ceasefire, for Ethiopian forces to withdraw and for international help burying the dead and treating the wounded.
Posted by: Fred || 04/02/2007 00:00 || Comments || Link || E-Mail|| [6477 views] Top|| File under:
Home Front: WoT
Terrorists – coming to a school near you
Police ill-equipped to defend against an American Beslan

Authorities fear the school massacre that shook Russia a few years ago may be a dress rehearsal for what al-Qaida plans to do in America – only on a grander scale, launching multiple school attacks simultaneously across the country.

In 2004, Chechen terrorists associated with al-Qaida seized a school building in Beslan, Russia, and slaughtered 338, including 172 children.

Three years later, schools and local police in this country are still unprepared to deal with such an assault, experts warn. Most don't have response plans for handling a single active shooter, let alone a cell of trained terrorists launching a large-scale attack.

Yet terror cells secreted inside America may be planning to use buses, as well as other vehicles and methods, as a Trojan horse to infiltrate school campuses and massacre students and teachers.

The FBI and Homeland Security Department last month distributed a bulletin to law enforcement across the country warning that Muslims with "ties to extremist groups" are signing up to be school bus drivers. They also noted "recent suspicious activity" by foreigners who either drive school buses or are licensed to drive them.

"The enemy is infiltrating us at all levels, and certainly school bus drivers are one area to look at," warned retired Lt. Col. Dave Grossman, president of Killology Research Group, an anti-terror consultancy that trains the FBI and other law enforcement. "And how about high school, middle school and elementary school cafeteria workers? Janitors? Delivery people?"

Grossman says some school district security officials he works with have expressed concerns about some of the Muslim employees schools are hiring.

"But no one dares profile them," he told WND.

"Islamic terrorists are already in place in the U.S. and, yes, that includes bus drivers, cafeteria workers and also airport workers," added Grossman, a former Army Ranger and West Point professor.

Floor plans for schools in Virginia, Texas and New Jersey have been recovered from terrorist hands in Iraq, he notes. Videotapes confiscated in Afghanistan show al-Qaida terrorists practicing the takeover of a school.

More at link:
Posted by: Thick Gloluck4548 || 04/02/2007 21:09 || Comments || Link || E-Mail|| [6474 views] Top|| File under:
India-Pakistan
LeT threat to Dalai Lama's life?
Exiled Tibetan spiritual leader Dalai Lama's security was tightened on Sunday following reports about a threat to his life from the Lashkar-e-Toiba. News agency UNI quoted Additional Superintendent of Police (Headquarters) Prem Lal as saying in Shimla that though the Tibetan leader's security had not been beefed up, the personnel posted at his Mcleodganj residence were asked to remain alert.

A local Hindi newspaper had reported about the threat to the exiled leader's life, following which action was taken. Lal, however, denied receiving any intelligence report about such a threat and said the Tibetan leader's security was tightened as a precautionary measure.
Posted by: Fred || 04/02/2007 00:00 || Comments || Link || E-Mail|| [6497 views] Top|| File under:
Indian agencies get info of 'militant attack' on summit
Indian intelligence agencies have received information that four Sikh and Islamist militant organisations are planning to attack New Delhi targeting the 14th Saarc summit to be held on April 3 and 4 in the Indian capital, according to an Indian news report. With the Saarc preparatory meetings already underway, the intelligence interception of a conversation between four militant organisations, including Lashkar-e-Taiba (LeT), has set off alarm bells among the summit organisers as it is being seen as a serious threat.

Security is expected to be beefed up in the adjoining areas to pre-empt any possible threat to the summit that will be attended by the eight leaders of Saarc countries and also by the foreign ministers of China, Japan and South Korea, reports the Times of India. The news report states that according to the intercepted message, a meeting was held at the house of a senior leader of Babbar Khalsa International (BKI), a Sikh militant group that was responsible for two simultaneous attacks in Delhi in 2005. Representatives from the UK-based Muslim-Sikh Council, Lashkar-e-Taiba (LeT) and Jammu Kashmir Liberation Front (JKLF) attended the meeting.

The newspaper quotes a senior security officer as saying that in the intercepted message, the four militant groups discussed possible infiltration into India via the sea-route. It is being seen as a serious threat in the wake of a recent seizure of arms and explosives in the Indian southern coast in February, the officer said, adding that LeT sought assistance from BKI to carry out the attacks, which involved two LeT men to target the summit in New Delhi.

The newspaper also quotes other intelligence agencies as saying that the militants have been trained to act like human bombs and would flee to Kashmir after the attacks. The 13th Saarc Summit in Dhaka was cancelled in February 2005 due to security concerns. Until now eight Saarc summits have been cancelled.
Posted by: Fred || 04/02/2007 00:00 || Comments || Link || E-Mail|| [6476 views] Top|| File under:
Iraq
Iraqi MP escapes assassination attempt
An Iraqi lawmaker has escaped unscathed from a roadside bomb attack that wounded two of his bodyguards. Omar Abdul Sattar, from the Iraqi Islamic Party, was traveling in a convoy when the bomb exploded near the vehicles and party office in Baghdad on Sunday, AFP reported. "He escaped unhurt but two of his bodyguards were wounded," said one official, adding that the attack happened in the capital's Yarmuk district.

Sattar is the second senior official in Iraq's government to be the target of an assassination attempt in less than 10 days. Deputy Prime Minister Salam Al-Zubayi was wounded on March 24 in a double bomb attack near his residence in Baghdad. He had to undergo surgery in a U.S. combat hospital and is now recuperating in Jordan.
Posted by: Fred || 04/02/2007 00:00 || Comments || Link || E-Mail|| [6473 views] Top|| File under:
Suicide vests found in Baghdad's Green Zone
Two suicide vests have been found unexploded in the heavily fortified Green Zone in Baghdad less than a week after a rocket attack killed two Americans in the vast central area. U.S. military spokesman Rear Adm. Mark Fox said the vests were found Saturday and the matter was under investigation, adding, "It reflects the nature of the security challenge that we're facing," AP reported.

Meanwhile, two Americans - a contractor and a soldier - were killed in a rocket attack on the Green Zone on Tuesday. Insurgents routinely fire rockets and mortars into the Green Zone, the nominally secure area in central Baghdad that is site of the U.S. embassy and the Iraqi government and parliament. The attacks seldom cause casualties or damage because they are poorly aimed and the zone contains much open space.
Posted by: Fred || 04/02/2007 00:00 || Comments || Link || E-Mail|| [6518 views] Top|| File under:
Half U.S. troop surge already in Iraq
Despite the next year's withdrawal timetable approved by both houses of U.S. Congress, a senior U.S. military official says nearly half of the 30,000 additional U.S. troops demanded by George W. Bush have already been deployed to Iraq. "The rest were either in staging areas in neighboring Kuwait or on their way, "Rear Admiral Mark Fox Sunday told a joint news conference in Baghdad." We expect the remainder to be in place by early June."

Fox further said there are about 140,000 U.S. troops in Iraq at the time being. Most of the troops have been sent to Baghdad. The rest have been sent to the western province of al-Anbar. Iraqi army Brigadier Qassim Mussawi, spokesman for the Baghdad security operation, for his part said the Iraqi Army would continue the neighborhood-to-neighborhood sweep that began in Baghdad on Feb. 14, urging the Iraqi people to cooperate.

Mussawi claimed the violence had decreased in Baghdad and terrorists were pushed into corner. "The terrorists went to the surrounding areas and these areas are breeding grounds for violence ... tribal leaders are carrying operations against them,'' he said.
Posted by: Fred || 04/02/2007 00:00 || Comments || Link || E-Mail|| [6488 views] Top|| File under:
Gunmen kidnap 19 Iraqis
Gunmen have kidnapped 19 civilians north of Baghdad on Sunday after stopping cars at a fake checkpoint. The Iraqi police say those kidnapped, all men, were from a Shia village near the city of Baquba, 55 kilometers northeast of Baghdad. They said the gunmen were wearing civilian clothes and carrying automatic weapons. Iraqiya state television also reported 19 people had been kidnapped in the area, although it gave few details.

Gunmen kidnapped 14 policemen near Baquba, the provincial capital of Diyala province, a month ago. They were later found dead, all having been shot in the head.
Posted by: Fred || 04/02/2007 00:00 || Comments || Link || E-Mail|| [6496 views] Top|| File under:
Southeast Asia
Two killed in Thailand's south
Suspected Islamic separatists operating in Thailand's insurgency-torn south have shot and killed two Muslim men in separate attacks, police said yesterday.

A villager, 29, was shot dead Saturday night as he travelled home from a local mosque in Narathiwat, one of three southern provinces where more than 2,000 people have been killed in three years of separatist unrest. On Sunday morning, a 30-year-old volunteer solider was killed when a group of militants opened fire on his motorcycle as he drove to work in the same province.

Posted by: ryuge || 04/02/2007 07:11 || Comments || Link || E-Mail|| [6493 views] Top|| File under:
Syria-Lebanon-Iran
USAF Probes Iranian Air Defense Response?
TEHRAN: US warplanes have violated Iranian airspace in the southwestern oil-rich province of Khuzestan, Al-Alam Arabic language news satellite channel quoted a local military chief as saying on Sunday. "Two aircraft trespassed into Iranian airspace northwest of [the southwestern port city of] Abadan before flying southwest into Iraq," a local Revolutionary Guards commander in Abadan identified only as Colonel Aqili was quoted as saying on the channel's Web site.

"The planes left white vapor trails, attracting the local people's attention," he said, giving no time of the incident.

No further information was available as The Daily Star went to press on the alleged violation, which if true could have significant ramifications for already tense relations between Iran and the United States.


Our stealth aircraft and drones are everywhere in the Persian skies. Oh look, over there Mahmoud, there's another one! You say you can't see it? Your bad. Keep looking.
Posted by: Glenmore || 04/02/2007 00:00 || Comments || Link || E-Mail|| [6492 views] Top|| File under:
U.S. planes violate Iran's airspace
Two U.S. airplanes have violated Iran's airspace, a top Iranian military official has said.


Salt to taste....


Colonel Aqili, commander of the Islamic Revolution Guards Corps (IRGC) in the southwestern city of Abadan, Khuzestan province, said Sunday that the airplanes trespassed Iranian airspace from the northwest of the city and exited from its southwest on Saturday.

He said the U.S. airplanes had violated Iranian airspace several times in the past. "The planes cast out a white smoke trail, attracting the local people's attention," he added.


Must not be much to do there
Posted by: Ebbutch Gloque7780 || 04/02/2007 00:00 || Comments || Link || E-Mail|| [6495 views] Top|| File under:
Iran warns Bush not to talk unwisely over Britons' case
Iran's Foreign Ministry Spokesman Mohammad-Ali Hosseini has advised the U.S. President to avoid using unwise, legally unfounded rhetoric regarding the detention of 15 British soldiers for their illegal entry into Iran's territorial waters. In a statement released late on Sunday by the Iranian Foreign Ministry, Hosseini also recommended that the U.S. president listen and pay attention to what "his own government's Under-Secretary of States has said."

Hosseini's remark was an apparent reference to Under-Secretary of State Nicholas Burns testimony on Thursday before the Senate Foreign Relations Committee when he said the U.S. did not seek to provoke confrontation with Iran. The response by Tehran to Bush's stance over the British sailors' detention also reflected Iran's view that such comments by U.S. officials could unnecessarily bring closer the already volatile relations between the two countries to a critical, dangerous stage.

George W. Bush on Saturday labeled Iran's detention of 15 British Royal Navy personnel as "inexcusable" and the detainees as "hostages" after British Prime Minister Tony Blair sought support from Washington over UK troops' violation of international laws and regulations by trespassing into Iranian territory in the Persian Gulf.

Earlier on Sunday at a press conference, Hosseini had said Tehran was waiting to see a change in London's behavior and a reasonable approach toward its recent tension with Tehran. "We announced, in the statement, that two British vessels with 15 servicemen aboard trespassed into Iran's territorial waters on 23 March and reminded them of their similar actions in the past. We warned them against repeating such illegal moves in the future," Hosseini added.
Posted by: Fred || 04/02/2007 00:00 || Comments || Link || E-Mail|| [6480 views] Top|| File under:
British sailors admit 'intrusion'
ONE of the two British naval personnel featured on new footage aired on Iranian state television admitted to apparently entering Iranian territorial waters while another said he understood why Iran was angry about their intrusion. Footage aired on Sky News in Britain showed the pair with accompanying audio - which Iranian television has not broadcast - standing in front of an Iranian chart of the northern Gulf waters where the two, and 13 others, were seized on March 23.

Britain insists the eight sailors and seven marines were on a routine anti-smuggling patrol in Iraqi waters under a UN mandate, but the Islamic republic says they strayed into its territorial waters. The video shows Captain Chris Air speaking to the camera while pointing to the charts, saying that at "approximately about 10 o'clock in the morning, we were seized, apparently at this point here, from their maps, from the GPS they've shown us, which is inside Iranian territorial waters". Capt Air went on to say that thus far, the group, which includes one woman, had "been treated very well by all the people here".
Posted by: Fred || 04/02/2007 00:00 || Comments || Link || E-Mail|| [6508 views] Top|| File under:
Iranians pelt UK embassy
Hundreds of students threw rocks and firecrackers at the British Embassy yesterday, calling for the expulsion of the country's ambassador because of the standoff over Iran's capture of 15 British sailors and marines. The demonstration stood in stark contrast to statements made yesterday by British government officials that they were looking for new ways to resolve the crisis peacefully. Several dozen policemen prevented the protesters from entering the embassy compound, although a few briefly scaled a fence outside the facility's walls before being pushed back, according to an AP reporter at the scene. One witness counted eight blasts from the embassy compound.

The protesters chanted "Death to Britain" and "Death to America" as they hurled stones into the courtyard of the embassy. They also shouted "the British spies should be tried". In speeches made before the students turned on the compound, they demanded the Iranian government expel the British ambassador and close down the embassy, calling it a "den of spies". They also advised Tehran not to release Faye Turney, the lone female sailor held captive, or show any flexibility until the British apologised for violating Iran's borders.

Iran's official Arabic-language television channel yestreday aired short video clips of what it said were two of the 15 captured British sailors who in the footage pointed to a map of the Arabian Gulf. Government-run Al-Alam TV said the two sailors were identifying where their boat crossed into Iranian waters on March 23, leading to their capture.

The two soldiers, who appeared in separate video clips wearing military fatigues and pointing at the same map, were talking to a camera, but Al-Alam did not air their voices. Instead, the newscaster said the two "have confessed" to trespassing into Iranian waters "illegally." The newscaster also gave more details about the incident, saying the 15 left their ship in a small boat in the morning of March 23 and entered the Iranian waters at 10 am local time. The TV broadcast also said the captured sailors have said that they are receiving "good and humanitarian treatment."
Posted by: Fred || 04/02/2007 00:00 || Comments || Link || E-Mail|| [6484 views] Top|| File under:
On genocide
These words were posted on Rantburg on Thursday evening, interjected into an entirely different heated argument going on at the same time:
Islam's abject refusal to abandon its obsession with genocide against the Jews must have only one result, a Muslim holocaust. They deserve nothing less for their vile and murderous troubles.
The result was that the heated argumenet broke down into two separate heated arguments and petered out when comments for that day shut down at midnight. The setiments stuck in my mind, where I found them nasty and irritating. I'm not an expert, but I'm going to try and lay out my thoughts on the matter. Again.



We're not going to kill a billion or a billion and a half innocents, even as a the most direct route to self-preservation.

Islam is the generic name of the religious system motivating our enemies. It is involved in terrorism as the motivator, despite pious denials to the contrary of periodic convocations of holy men. Islamists want to kill us. They want to obliterate our society and they want to replace our way of life, based on individual liberties and consent of the governed, with its antithesis, rooted in shariah. That's a fact, regardless of Rosie O'Donnell's opinion. The Learned Elders of Islam have stated that fact on enough occasions for anyone paying attention to believe them. The war is real, it's serious, and it's going worse than I'd have expected it to go five years ago. At the same time, we're not going to kill a billion or a billion and a half innocents, even as a the most direct route to self-preservation.

Genocide won't occur because,

Unlike the enemy, we recognize the existence and guarantee as much as possible the safety of non-combatants.

unlike the enemy, we recognize the existence and guarantee as much as possible the safety of non-combatants. We go to absurd lengths now to keep from killing civilians, even when armed and dangerous bad guys are using them as shields. That's almost the same principle we use in law enforcement; when Mr. Policeman is confronted by Muggsy holding a gun to the head of a hostage, we don't go ahead and kill the hostage to get to Muggsy. Under military conditions we might very well, but we try not to. The only thing that will cause us to nuke someone will be to be nuked ourselves first. Nothing will cause us to slaughter innocent non-combatants with the gusto and wild abandon that Islamists consider a virtue. There probably aren't any Dresdens in Islam's future.



We're not at war with all Muslims, despite claims to the contrary by the bad guys.

Another reason we're not going to kill all the Muslims in the world is because we're not at war with all of them, despite claims to the contrary by the bad guys, who want nothing more than to use them as shields. I've made the point here before that many of our allies are Muslims, starting with the gallant men of the Pandjir Valley in Afghanistan, the Kurds in Iraqi Kurdistan, and including the segment of the Iraqi Arab populace that is working with us to try and clear the bad guys from their country. Islam is split along the Shia-Sunni divide. Within Shiism there are multiple further splits, including the Ismailis and the Bah'ai, neither of which presents a remote threat. Of the Qom and Najaf schools, Qom presents a threat and Najaf doesn't. Qom represents a Persian attempt to reassert Iran as a great power, something it hasn't been since pre-Islamic times. Najaf is Arab and it's a religious movement. Sistani is content to try and stay out of poltiics, even though he may be forced to take part by events on the ground.



Salafists reject all four schools of Islamic jurisprudence.

Within Sunni Islam there are four main schools of thought — Hanafi, Maliki, Shafi'i, Hanbali. Salafists — the enemy — reject all four schools. They are currently in the process of coopting the rest of the Sunni movement. Such alliances as there are — such as with the Deobandis — are tactical and temporary. Unlike us, Salafists don't hesitate to turn on their allies. Once the West is defeated and the flag of Islam is flying over the White House, the Salafists fully intend to declare anyone who isn't Salafist to be takfir. Absent Khomeiniism, our natural allies in the Muslim world would be the Shiites, followed by such adherents of the four Sunni schools as survive.



The war is going to wax and wane. The Rosie surrender lobby will try to keep it waned, and the bad guys will occasionally do something so egregioiusly horrible that action will have to be taken.

That's not to say that we're not going to do unpleasant things in the years to come. The war is something that's going to wax and wane. The Rosie surrender lobby, often disguised as "realists," will try to keep it waned, and the actual bad guys will occasionally do something so egregioiusly horrible that the surrender lobby is temporarily drowned out. They'll skulk in their holes while our troops clean out whichever Islamic hellhole is active at the time, and then they'll resume business as usual as soon as the danger's passed. Those who produced the required numbers of dead bodies will be prosecuted to the fullest extent of the law. Successful generals will be retired and the unsuccessful become TV talking heads. Blame will be apportioned. And a close eye will be kept on the polls and the next election. This is the process known as Shooting the Wounded, and we're watching it in Congress right now.

Posted by: Fred || 04/02/2007 00:00 || Comments || Link || E-Mail|| [6483 views] Top|| File under:
Who's in the News
79
[untagged]
Bookmark
E-Mail Me
The Classics
The O Club
Rantburg Store
The Bloids
The Never-ending Story
Thugburg
Gulf War I
The Way We Were
Bio
Merry-Go-Blog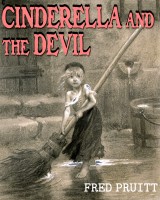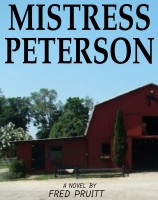 On Sale now!


A multi-volume chronology and reference guide set detailing three years of the Mexican Drug War between 2010 and 2012.

Rantburg.com and borderlandbeat.com correspondent and author Chris Covert presents his first non-fiction work detailing the drug and gang related violence in Mexico.

Chris gives us Mexican press dispatches of drug and gang war violence over three years, presented in a multi volume set intended to chronicle the death, violence and mayhem which has dominated Mexico for six years.
Click here for more information


Meet the Mods
In no particular order...


Steve White
Seafarious
Pappy
lotp
Scooter McGruder
john frum
tu3031
badanov
sherry
ryuge
GolfBravoUSMC
Bright Pebbles
trailing wife
Gloria
Fred
Besoeker
Glenmore
Frank G
3dc
Skidmark
Alaska Paul



Better than the average link...



Rantburg was assembled from recycled algorithms in the United States of America. No trees were destroyed in the production of this weblog. We did hurt some, though. Sorry.
3.238.225.8

Help keep the Burg running! Paypal: