Afghanistan
Elder denies Taliban involved in attack on Canucks
An Afghan elder is disputing the Canadian military's claim that a man with an axe who seriously wounded a Canadian soldier Saturday was a Taliban operative, but Haji Mohammed Eisah's assertion only underlines the murky world of political affiliations in southern Afghanistan.

Eisah says the axe-wielding attacker was Abdul Karim, a 16-year-old boy who was upset by the U.S.-led coalition's heavy-handed tactics and insensitivity to tribal traditions. Eisah said the boy had no Taliban connections.

Brig.-Gen. David Fraser, head of the Canadian contingent of 2,200 troops in Afghanistan, said in no uncertain terms Sunday that the attacker was an operative of the Taliban.

A source at Canadian headquarters, speaking on condition of anonymity, said senior military leaders "have a healthy skepticism of Mr. Eisah's version of Karim's affiliations."

The source said the military cannot disclose the evidence leading to the conclusion that the attacker worked for the Taliban, the ultraconservative militant group that allegedly harboured Osama bin Laden's Al Qaeda organization when it was in power in Afghanistan.

The Taliban regime was ousted by U.S.-led forces in 2002 after Al Qaeda's Sept. 11, 2001, attacks on the United States. Remnants of the Taliban are still active in Afghanistan, attacking coalition forces and intimidating local populations.

Eisah said Karim was the son of a poor shoe repairman in Kondalan Schinkai. Senior military sources confirmed the identity of the attacker on Monday, but said Karim's exact age is impossible to establish.

The town was the scene of the attack Saturday where Karim struck Capt. Trevor Greene of Vancouver in the head with an axe. Karim was shot dead by three Canadian soldiers moments after he struck Greene.

Eisah says the boy was one of many local people who are angry at coalition and Afghan army tactics, such as operations where they search and occupy the homes of villagers.

"They come to our village and search our homes and our women," Eisah in an interview by satellite telephone. "This guy was very angry about these kinds of operations."

Meanwhile, Greene's condition improved somewhat after surgery Monday at a U.S. military hospital in Landstuhl, Germany.

"His condition somewhat destabilized this morning," Maj. Nick Withers, a Canadian medical officer at the hospital, told CBC-TV News.

Withers said Greene's surgery "went extremely well" and that he was in intensive care in a medically induced coma.

"His condition has stabilized but he remains in critical condition, but we're much happier than we were eight hours ago," Withers told CBC.

Events on Saturday indicated a degree of co-ordination beyond the act of a single teenager or an angry mob. Moments after the attack, insurgents shot at Canadian and Afghan troops, and someone tossed a hand grenade.

Eisah denied that anyone in the village knew the attack was coming. Canadian soldiers on the scene say children were quietly rounded up and moved away moments before the ambush.

Eisah was part of a delegation of conservative rural tribal elders from the heart of Taliban country who travelled to Kandahar city a couple weeks ago to complain about house-to-house searches.

The elders said coalition troops break down doors and search randomly after attacks, sending women out of the house and outraging community members.

Afghan troops often follow up by occupying houses and stealing their meat, the elders complained.

"Coalition forces come and search the homes, Afghan forces stay the night and we have to take our women to another home," Eisah said.

Within hours of the attack, Eisah contacted Afghans who work for international media organizations by satellite phone to dispute claims that Karim had a Taliban connection.

Canadian officials could not confirm Eisah's claim that three local Afghans, including two children, were injured in the firefight that followed the axe attack.
Posted by: Dan Darling || 03/07/2006 01:22 || Comments || Link || E-Mail|| [6457 views] Top|| File under:
Africa Horn
NATO chief rules out troop presence in Darfur
INNSBRUCK, Austria - NATO Secretary General Jaap de Hoop Scheffer ruled out on Monday sending troops from the western military alliance to Sudan's strife-torn Darfur province. De Hoop Scheffer said he believed that NATO could help in the region during the transition phase from an African Union operation to one led by the United Nations but only with a clear UN mandate. "Then we can discuss a NATO role, which I do see in the enabling sphere and not the boots of troops on the ground," he told reporters on the sidelines of a meeting of EU defence ministers in Innsbruck, Austria.


I'm a bit unclear on the military concept of an 'enabling sphere'.

The United States has been lobbying for a new UN-led force, backed by NATO and probably double the AU deployment, to take over peacekeeping. Last week, the US Senate called on President George W. Bush to ask for NATO troops to be sent to Darfur.


Guess that isn't going to happen.
Posted by: Steve White || 03/07/2006 00:00 || Comments || Link || E-Mail|| [6462 views] Top|| File under:
Africa North
Libya names new PM in major Cabinet reshuffle
Libya on Sunday named a new prime minister, Baghdadi Mahmudi, as part of a major Cabinet reshuffle, Libyan state television reported. Mahmudi replaces former premier Shukri Ghanem, who had held the post since 2003. Ghanem is no longer part of the Cabinet but will head the state-owned Libya National Oil Company, television said.

The announcement came as Libya's Cabinet underwent a significant reorganisation with the creation of seven new ministries. A General People's Congress, or parliament, source had earlier told AFP that four new posts were to be named, but did not elaborate on why the reshuffle in the oil-and-gas rich north African country was taking place. The new ministries include agriculture, transportation, higher education, health, housing, social affairs, and industry and electricity which replaces the former energy ministry.

Among the key changes, Finance Minister Mohammed Hwij had been named to the post of deputy prime minister, previously held by Mahmudi. Economy and Trade Minister Abdel Kader Kheir is to be replaced by Taeb Al Safi, and a woman, Huda Aamr, was named as social affairs minister.

The last such cabinet reshuffle was in 2004. Ghanem had held the premier's job since June 2003. Ghanem, who studied in the United States, had tried to move the socialist economy towards a free market model, but his policies were roundly criticised by Libya's local People's Committees, which implement government policy. The committees had previously attacked Ghanem's plans for privatising state companies, freezing salaries and getting rid of subsidies on essential products. Ghanem's successor Mahmudi is a 60-year-old former doctor, who has previously served as health minister. He comes from the western Libyan town of Sorman.
Posted by: Fred || 03/07/2006 00:00 || Comments || Link || E-Mail|| [6461 views] Top|| File under:
Arabia
Saudi Arabia to host Israel boycott event
Despite a promise made to Washington last November to drop its economic boycott of Israel, Saudi Arabia plans to host a major international conference next week aimed at promoting a continued trade embargo on the Jewish state, The Jerusalem Post has learned. The Post also found that the kingdom continues to prohibit entry to products made in Israel or to foreign-made goods containing Israeli components, in violation of pledges made by senior Saudi officials to the Bush administration last year.

"Next week, we will hold the ninth annual meeting for the boycott of Israel here in Jidda," Ambassador Salem el-Honi, high commissioner of the Organization for the Islamic Conference's (OIC) Islamic Office for the Boycott of Israel, said in a telephone interview. "All 57 OIC member states will attend, and we will discuss coordination among the various offices to strengthen the boycott," he said, noting that the meeting is held every March. The OIC, consisting of 57 Muslim countries, is based in Jidda, as is its boycott office.

Honi, a former Saudi diplomat, has headed the boycott office for the past four years. The scheduled gathering is listed on the OIC's official Web site in a section entitled "Provisional Calendar of Meetings." Hamed Salah a-Din, of the OIC General Secretariat, confirmed in a telephone interview that the conference would take place from March 13 to 15, describing it as "our regular annual meeting about the boycott."

The Saudi decision to host the parley appears to run counter to assurances that Riyadh gave the Bush administration when Saudi Arabia was seeking entry into the World Trade Organization (WTO). On November 11, the WTO's ruling general council voted to grant Saudi Arabia entry into the prestigious group, which aims to promote international free trade, after it agreed to scrap restrictions on doing business with Israel.

Christin Baker, the assistant US trade representative for public and media affairs, told the Post via e-mail that the US had "ensured that Saudi Arabia in its recent accession to the WTO has taken on all rights and obligations with respect to all WTO members, including Israel." "Saudi Arabia," she said, "did not invoke the non-application provisions of the WTO agreement with respect to any member," meaning that it must treat all members equally, "including Israel." Likewise, in hearings last month before the US Senate Finance Committee, US trade representative Rob Portman insisted that the Saudis "have a responsibility to treat Israel as any other member of the WTO." "We've received assurances from Saudi Arabia," Portman said in separate testimony before the US House of Representatives' Ways and Means Committee. "They will abide by their WTO commitments."

Nonetheless, the Post has found, Saudi customs officials continue to enforce the boycott, asserting that no Israeli-made goods be allowed into the country. "Absolutely not - if it is from Israel it is not allowed," Hamad Abdul Aziz of the Saudi Customs Department at Jidda's Islamic seaport said by phone. "I checked with my manager, and he said it is completely forbidden."
Similarly, a Saudi customs official at King Abdul Aziz Airport outside Jidda also said that Israeli goods were not allowed into the kingdom. "It is prohibited," he said. "It is not allowed to bring any goods made in Israel, whether the whole item or only part of it was made there. That is the rule."

In December, just weeks after being allowed into the WTO, Saudi officials were quoted in the Arab press as insisting that the boycott of Israel would continue. This has raised concerns in Washington that the Saudis are not planning to live up to their commitment. Baker revealed to the Post that "a team of anti-boycott experts from the US departments of Commerce and State has been visiting the region to discuss efforts to eliminate the boycott."

She added that later this month, "a senior USTR official plans to visit Saudi Arabia and will again seek assurances that Saudi Arabia understands and remains committed to its WTO obligations."
Posted by: Steve || 03/07/2006 09:35 || Comments || Link || E-Mail|| [6463 views] Top|| File under:
Five ex-Gitmo Kuwaitis Released on Bail
Mar 6: Five Kuwaitis freed from U.S. custody at Guantanamo Bay were released on bail on Sunday in Kuwait after denying that they had joined Al-Qaida, collected "donations" for it or fought with the Taliban.

The men returned from the Cuban detention centre in November. Kuwaiti prosecutors allege they have endangered their country's "political standing" and its ties with friendly nations. They were released on the equivalent of $1,720 bail. "God willing, (the release) was a good start," Mubarak al-Shimmiri, their lawyer, told The Associated Press.


Depends on what happens to them next.

Four of the men were accused of joining Al-Qaida, and one of fighting alongside Afghanistan's former Taliban regime. Three of the five face charges of working for an Afghan charity the U.S. military says helped finance Al-Qaida.
Posted by: Steve White || 03/07/2006 00:12 || Comments || Link || E-Mail|| [6465 views] Top|| File under:
Europe
Dutch considering Burqa bans
EFL


If the Netherlands becomes the first European country to ban the burqa and other Muslim face veils this month, Hope says she'll resort to wearing a surgical mask to dress in accordance with her religious beliefs. "I'll wear one of those things they wore during the SARS epidemic if I my owner says I have to," said the Dutch-born Muslim, one of about 50 women in the Netherlands who wear the head-to-toe burqa or the niqab, a face veil that conceals everything but the eyes. "I'm very practical," the 22-year-old added.

Last December, parliament voted to forbid women from wearing the burqa or any Muslim face coverings in public, justifying the move in part as a security measure.

The cabinet is awaiting the results of a study into the legality of such a ban under European cultural suicide human rights laws, before making its final decision. The results are expected in the second half of this month. "This is an enormous victory for traditional Dutch decency," said Geert Wilders, the populist member of parliament who first proposed the burqa ban, after hearing parliament had backed it. "The burqa is hostile to women, and medieval. For a woman to walk around on the streets completely covered is an insult to everyone who believes in equal rights."

The Dutch may have been among the first to legalize cannabis, prostitution and euthanasia -- earning them a reputation for tolerance -- but they are now in the process of imposing some of Europe's toughest entry and integration laws. Social and religious tensions have escalated in recent years, exacerbated by the murder of columnist and director Theo van Gogh by a Dutch-Moroccan terrorist militant in 2004 after he made a film documenting accusing Islam of condoning violence against women. His murder, and that of anti-immigration populist Pim Fortuyn two years earlier, deeply unsettled the country and provoked an anti-Muslim backlash, as well as much soul-searching about the make-up and cohesion of Dutch society.

Famile Arslan, a Dutch-Muslim lawyer, believes a ban would only reinforce today's polarized climate, and prompt more women to wear the niqab as a form of protest. "We are very scared that what starts with a ban on the burqa will end with a ban on the hijab," she said, referring to the Muslim headscarf worn by thousands in the Netherlands. "A country once known for its tolerance is now becoming known for its ignorance," she added, stressing public opinion of the Netherlands' 1 million Muslims had hit an all-time low. About a third of the country's Muslims have Moroccan ancestry, while Dutch-Turks form another sizable community.

The Netherlands would be the first European state to impose a countrywide ban on Islamic face coverings, though other countries have already outlawed them in specific places.

Posted by: Jackal || 03/07/2006 20:15 || Comments || Link || E-Mail|| [6496 views] Top|| File under:
Rowback: Halimi murder only about money...
The prime suspect in the shocking kidnapping, torture and murder of a young Frenchman insisted on the weekend that money, not anti-Semitism, was the only motive in the crime, according to investigators Sunday. But the statements made by Youssouf Fofana, a 25-year-old French Muslim, after his extradition Saturday from Ivory Coast, did little to dispel a widespread perception in France that he was part of a gang that targeted the victim because he was Jewish. Yet investigators determined to present the most watertight case possible are being extremely careful in their handling of the affair. They are hesitant to label the crime as principally anti-Semitic before fully questioning the suspects and their motives. He allegedly confessed -- as he already had while in custody in Abidjan -- that he had participated in the kidnapping of Halimi, but denied having killed him. He blamed other suspects not yet in custody for the death.

Several of the arrested suspects, however, have allegedly described Fofana as the leader of the gang, which called itself "the gang of barbarians". At least one was said to have accused Fofana of having fatally knifed Halimi because the victim managed to lift a blindfold and saw Fofana's face. Fofana also allegedly had the idea -- taken from US crime television shows -- to douse Halimi with acid to erase any fingerprints or DNA. Fofana allegedly said when questioned in Abidjan that Halimi was abducted because it was thought that, being Jewish, his family could pay the initial 450,000-euro ransom demanded. But he also said in a television interview conducted while awaiting extradition that Halimi's kidnapping was carried out "for financial reasons". A source close to the case said Fofana was being held in an unidentified prison outside the Paris area to avoid any communication with the other suspects in the case.
Posted by: Seafarious || 03/07/2006 00:08 || Comments || Link || E-Mail|| [6458 views] Top|| File under:
Chirac leaves Soddiland without deal
French President Jacques Chirac wrapped up a three-day visit to Saudi Arabia Monday without clinching a defense deal as oil giant Total eyed a contract to build a refinery in the oil-rich kingdom. "Saudi Arabia is actively pursuing a detailed study of different solutions" proposed to Riyadh in terms of cooperation in defense and security, Chirac told a news conference. "All this is taking place in an excellent climate," he said.

At stake is the sale of French Rafale fighters and a border monitoring system to Saudi Arabia, which a French presidential spokesman had cautioned would not be finalized during the trip, Chirac's fourth to the Gulf country. French aerospace group Dassault Aviation confirmed last April that talks had taken place on the purchase of the Rafale. The French daily Les Echos said at the time the discussions focused on the purchase of 48 fighters with an option for 48 more in a deal valued at six billion euros (7.2 billion dollars). The fourth-generation Rafale, a multi-role combat jet which can carry out interception and reconnaissance missions as well as nuclear strikes, has yet to find an export market.

The other potential deal involves the Miksa electronic border monitoring system, under which electronic defense manufacturer Thales would supply 225 radars to Saudi Arabia over a period of 12 years for seven billion euros (8.4 billion dollars). The sale of the Miksa -- acronym for Ministry of Interior Kingdom of Saudi Arabia -- would also include a telecommunications network, reconnaissance aircraft and about 20 helicopters.

Chirac, whose visit came some two months after it was announced that Saudi Arabia would buy Typhoon Eurofighter jets from Britain, said he was pleased by the contacts established between more than a dozen French businessmen and industrialists accompanying him and Saudi counterparts. Total's chairman Thierry Demarest meanwhile said he hoped to conclude a deal to build a five-billion-dollar oil refinery in Saudi Arabia's oil-rich Eastern Province within months. The refinery, with a capacity of 400,000 barrels per day (bpd), would be built in Jubail on the Gulf coast. Although he did not give a specific figure, Demarest said such ventures usually do not cost less than five billion dollars.

Chirac, who on Sunday became the first foreign leader to address the Saudi-appointed Shura (consultative) Council, took advantage of his presence in the kingdom, home to Islam's holiest sites, to advocate tolerance and mutual respect at a time when Muslims across the world have been infuriated by the publication of cartoons deemed blasphemous to Prophet Mohammed. "We have always condemned what some call the clash of civilizations, and which I call the clash of ignorances," he told reporters. Chirac also said he "respected" Saudi Arabia's decision to oppose a reduction of OPEC's output so as not to push oil prices further up when the cartel meets in Vienna on Wednesday.
Posted by: Seafarious || 03/07/2006 00:00 || Comments || Link || E-Mail|| [6460 views] Top|| File under:
Cartoons: EU seeks to calm protests
BRUSSELS: The European Union (EU) sought again on Monday to calm the row over Prophet Muhammad (PTUI PBUH) cartoons, reiterating the need for free speech to be tempered by religious respect in talks with a Pakistani minister.


If it's tempered, it ain't free.

But Benita Ferrero-Waldner, the EU external relations commissioner, speaking after talks with Ijazul Haq, the visiting religious affairs minister, also repeated criticism of violent protests including in Pakistan. "I would like to stress that freedom of expression is a fundamental right, but it comes with responsibilities and should be exercised with respect for all religious beliefs and cultures," she said. But she added: "Violent acts cannot be justified under any circumstances."


"If you have to watch every word you say for fear of setting somebody off, the somebody is probably a lunatic."

Ferrero-Waldner welcomed the Pakistani minister's visit, accompanied by a delegation of lawmakers, as a chance to bridge the communications gap between the two sides in the dispute. "Pakistan is an important partner of the EU and the EU is keen to advance its relations with Pakistan and the EU and its member states will actively promote dialogue, mutual understanding and respect". "Together with our partners in the Muslim world we need to look into possibilities of education on human rights. We will work...to foster tolerance as well as respect for religious beliefs and cultures."
Posted by: Fred || 03/07/2006 00:00 || Comments || Link || E-Mail|| [6461 views] Top|| File under:
Fifth Column
Mother Sheehan arrested
Cindy Sheehan, who drew her fifteen minutes of infamy international attention when she camped outside President Bush's ranch to protest the Iraq war, was arrested Monday along with three other women during a demonstration demanding the withdrawal of U.S. troops from Iraq. The march to the U.S. Mission to the United Nations by about a dozen U.S. and Iraqi anti-war activists followed a news conference at U.N. headquarters, where Iraqi women described daily killings and ambulance bombings as part of the escalating violence that keeps women in their homes.

Women Say No to War, which helped organize the news conference and march, said Sheehan and three other women were arrested while trying to deliver a petition to the U.S. Mission to the United Nations with more than 60,000 signatures urging the "withdrawal all troops and all foreign fighters from Iraq." Police said they were arrested for criminal trespassing and resisting arrest. Richard Grenell, the spokesman for the U.S. Mission, said in response to Sheehan's arrest: "We invited her in to discuss her concerns with a U.S. Mission employee. She chose not to come in but to lay down in front of the building and block the entrance. It was clearly designed to be a media stunt, not aimed at rational discussion," Grenell said.


"Rational" and "Sheehan" don't mix.



At the news conference, Sheehan said when her 24-year-old son – a U.S. soldier killed in Iraq – died in April 2004, "the morgues were filled with innocent men, women and children."

Entessa Mohammed, a pharmicist who works at a hospital in Baghdad, became tearful when recalling the deaths and injuries she said she has witnessed daily. She estimated that 1,600 Iraqis are killed in Baghdad every month, with a greater number injured. "Thanks for the liberation from Saddam" Hussein, Mohammed said, addressing the Bush administration, "now please go out."

Posted by: Jackal || 03/07/2006 07:34 || Comments || Link || E-Mail|| [6461 views] Top|| File under:
Home Front: Politix
New Commission to Review National Guard Role
WASHINGTON (AP) -Thorny issues involving the changing role of the National Guard and Reserves and friction between federal and state officials over who controls the citizen soldiers must be addressed, members of a newly formed independent commission said Monday.

Members of the panel, many of them retired military, said they will begin rolling out initial recommendations by June. They cautioned, however, that state officials should not look to the commission to overturn unpopular base closure decisions approved by Congress last year.

Instead, the 13-member panel, chaired by retired Marine Corps Gen. Arnold L. Punaro, will do a yearlong review of how the nation should be using the National Guard and Reserves, and whether the units are properly trained and equipped for their changing roles on the home front and the front lines abroad.

Punaro said Monday that the panel is planning to release a preliminary report around June 1, dealing with key issues - including possible funding recommendations for re-equipping the Guard - that Congress may be working on.

The commission, Punaro said, will look at ``what are the threats, what are the requirements and where are the gaps.'' And, he said, the panel is not going to be reluctant to come out with recommendations that differ from those made within the Pentagon. ``We're not going to dodge any of the tough issues,'' he said.
Posted by: Steve White || 03/07/2006 00:00 || Comments || Link || E-Mail|| [6466 views] Top|| File under:
Home Front: WoT
Deputy to Be Charged in Iraq Veteran Shooting
Greyhawk at Mudville Gazette has been following this is you need additional info


SAN BERNARDINO, Calif. — A sheriff's deputy who was videotaped shooting an unarmed Iraq War veteran after a car chase will be charged with attempted voluntary manslaughter, authorities said Tuesday.

The decision to charge Deputy Ivory J. Webb, 45, was announced by San Bernardino County District Attorney Michael A. Ramos.

Sheriff Gary Penrod said Webb will remain on paid administrative leave during the investigation into the shooting of Air Force Senior Airman Elio Carrion, 21.

"I respect the decision of the district attorney's office," Penrod said.

It is the first time the county's prosecutors have filed charges against a lawman for an on-duty shooting.

Webb's arraignment was set for Wednesday. If convicted, he could face up to 18 1/2 years in prison.

The charge includes the special allegations of infliction of great bodily injury and use of a firearm, Ramos said at a news conference. In California, such enhancements can result in extra prison time.

An attempted-murder charge was not filed because there was no finding of malice, Ramos said.

Carrion, an Air Force security officer just back from Iraq, was a passenger in a Corvette that police chased at high speed on the night of Jan. 29 until the Corvette crashed into a wall in Chino, about 45 miles east of Los Angeles.

A grainy videotape shot by a bystander showed Carrion on the ground next to the car with Webb standing and pointing at gun at him.

A voice appears to order Carrion to rise, but when the airman appears to begin complying, the deputy shoots him three times. Carrion was shot in the chest, shoulder and thigh and was hospitalized for several days.

Authorities found no weapons on Carrion or the driver, Luis Escobedo.

Prosecutors announced they were charging Escobedo with a felony of attempting to evade a peace officer while driving recklessly and misdemeanor driving under the influence. He was expected to surrender Wednesday. The maximum penalty if convicted would be 3 1/2 years in prison.

Webb has made no public comment since the incident.

Carrion's sister, Monique Carrion, 22, was surprised by Tuesday's announcement.

"We've just been trying to stay strong and help my brother get better," she said in a telephone interview. "Just give him support, which is what he needs right now."

The FBI is investigating possible civil rights violations. The sheriff's department conducted its own probe and gave the results to the district attorney's office.

At the time, the sheriff said the videotape "arouses a lot of suspicion," but he pointed out that it is fuzzy and contains gaps.

Ramos assigned two top attorneys to review the shooting and requested an FBI enhancement of the videotape.

Charging Webb was a "difficult decision," Ramos said, but enhancing the videotape "made our decision easier."
Posted by: Sherry || 03/07/2006 17:30 || Comments || Link || E-Mail|| [6462 views] Top|| File under:
Fewer troops desert since 9/11
At least 8,000 members of the all-volunteer U.S. military have deserted since the Iraq war began, Pentagon records show, although the overall desertion rate has plunged since the Sept. 11 attacks in 2001.

Since fall 2003, 4,387 Army soldiers, 3,454 Navy sailors and 82 Air Force personnel have deserted. The Marine Corps does not track the number of desertions each year but listed 1,455 Marines in desertion status last September, the end of fiscal 2005, says Capt. Jay Delarosa, a Marine Corps spokesman.

Desertion records are kept by fiscal year, so there are no figures from the beginning of the war in March 2003 until that fall.

Some lawyers who represent deserters say the war in Iraq is driving more soldiers to question their service and that the Pentagon is cracking down on deserters to discourage anti-war sentiment.

"The last thing (Pentagon officials) want is for people to think … that this is like Vietnam," says Tod Ensign, head of Citizen Soldier, an anti-war group that offers legal aid to deserters.

Desertion numbers have dropped since 9/11. The Army, Navy and Air Force reported 7,978 desertions in 2001, compared with 3,456 in 2005. The Marines showed 1,603 deserters in 2001. That declined by 148 in 2005.

The desertion rate was much higher during the Vietnam era. The Army saw a high of 33,094 deserters in 1971 — 3.4% of the Army force. But there was a draft and the active-duty force was 2.7 million.

Desertions in 2005 represent 0.24% of the 1.4 million U.S. forces.

Opposition to the war prompts a small fraction of desertions, says Army spokeswoman Maj. Elizabeth Robbins. "People always desert, and most do it because they don't adapt well to the military," she says. The majority of desertions happen inside the USA, Robbins says. There is only one known case of desertion in Iraq.

Most deserters return without coercion. Commander Randy Lescault, spokesman for the Naval Personnel Command, says that between 2001 and 2005, 58% of Navy deserters walked back in. Of the rest, most are apprehended during traffic stops.

Penalties range from other-than-honorable discharges to death for desertion during wartime.
Posted by: Sherry || 03/07/2006 12:50 || Comments || Link || E-Mail|| [6467 views] Top|| File under:
Iran faces consequences in nuclear dispute: Cheney
Iran will not be allowed to have nuclear weapons and faces "meaningful consequences" if it persists in defying the international community, Vice President Dick Cheney said on Tuesday.

Cheney, speaking to the pro-Israel lobbying group AIPAC, also reaffirmed that the United States was keeping all options on the table -- including military force -- in its determination to prevent Iran from developing nuclear arms.

"The Iranian regime needs to know that if it stays on its present course the international community is prepared to impose meaningful consequences," Cheney said.

Cheney spoke as the 35-nation International Atomic Energy Agency governing board was meeting in Vienna to decide its next steps on Iran.

"For our part, the United States is keeping all options on the table. ... We will not allow Iran to have a nuclear weapon," Cheney said.

U.S. Undersecretary of State Nicholas Burns said late on Monday that Washington would seek to have European allies and others, possibly including Russia and China, join it in imposing travel and financial sanctions on Iran if it refused to halt nuclear uranium enrichment.

Secretary of State Condoleezza Rice had dinner on Monday night with Russian Foreign Minister Sergei Lavrov and was to hold further meetings on Tuesday.

© Reuters 2006. All Rights Reserved.
Posted by: Sherry || 03/07/2006 12:48 || Comments || Link || E-Mail|| [6457 views] Top|| File under:
Al Qaeda Wins One in the Court
March 7, 2006: The release of the names of over 500 detainees at Guantanamo Bay, after the Department of Defense complied with a Freedom of Information Act request by the Associated Press was ordered by a federal judge, is yet another blow to American intelligence efforts. In essence, the Department of Defense 's efforts to protect the families of detainees, who cooperate, from retaliation, has been set back. In addition to that, as the names get named, it will become much easier for al Qaeda to figure out what the United States probably knows, giving the terrorist organization a huge counter-intelligence coup.

In the war on terror, interrogations are going to provide a lot of the valuable intelligence – often providing details about the structure of al Qaeda (for instance, such interrogations have shown how al Qaeda compartmentalizes information). Often, people cooperate as long as assurances can be given about the safety of their family. Al Qaeda also will now be willing to tell potential members that if captured, their families could be subject to reprisals, allowing it to enforce a version of the Mafia's code of omerta.

The other effect of the names of who the United States has in custody being released is that it will make damage assessment easier for the terrorist organization. One of the crucial aspects of counter-intelligence is figuring out just what the other side knows (or could know) about your capabilities and intentions. This is what enables you to avoid getting caught by surprise (the way the Japanese carrier force was at the Battle of Midway in 1942). The revelation of who the United States of America is holding will permit al Qaeda to have a very good idea of what the United States potentially knows.

The magnitude of this counter-intelligence coup is staggering considering some of the high-level al Qaeda personnel the United States is known to have in custody. The revelations forced by the Associated Press's FOIA request could be compared with the Japanese knowing about American code breaking efforts in 1942, or if Germany knew of the similar code-breaking efforts during the Battle of the Atlantic, which lasted from 1939 to 1945. This is knowledge that is crucial to the war on terrorism, and now al Qaeda knows the United States has that information. This will lead to counter-measures on the part of the terrorist group – and the United States will face increased vulnerability to attacks as a result.

The released names will also result in a flurry of lawfare – as media outlets and human rights groups begin to demand more information, while the human rights groups will also solicit plaintiffs – and have the threat of friendly judges that they can turn to. These groups will also have the benefit of potentially strained relations between the Justice Department (which controls the appellate lawyers), and the Department of Defense (which is focused on getting actionable intelligence to protect the country, usually by making lots of terrorists good terrorists).
Posted by: Steve || 03/07/2006 09:43 || Comments || Link || E-Mail|| [6465 views] Top|| File under:
Worst of the worst - the Gitmo detainees
For the better part of the last several years, there has been an ongoing debate over the detainees held by the United States as enemy combatants at Guantanamo Bay, Cuba. Members of the administration, including Defense Secretary Rumsfeld, have described those being held there as being "the worst of the worst," while critics have argued that the detainees constitute minimal intelligence value. Now, thanks to several thousand pages of documents released by the Pentagon, it can be safely said that the truth about Guantanamo is somewhere in between. Still, it remains difficult to determine the accuracy of critics' charges that the United States continues to hold individuals of minimal intelligence value because the documents themselves do not state whether such individuals were released or are still detained at the facility.

The first set of documents helps to illustrate this point. Some detainees profess ignorance when confronted with unclassified U.S. allegations concerning their involvement or association with terrorism. Others attempt to explain away such evidence. Since the majority of the documents consist primarily of U.S. allegations against the detainees and the responses of the detainees, there is no way for the reader to determine whether the detainees' answers are credible or not. Still, there are indications that there is much more to some detainees than first meets the eye.

Take for instance this account from a detainee who is the son of a Saudi diplomat and was captured not in Afghanistan, but in Indonesia:

. . . I got introduced to terrorists in Indonesia . . . The third person's name is Habib Rizq. Habib Rizq is the President of an organization, IDF, like, Islamic Defense Front. It is said about him that he has connections with Usama bin Laden. Telephone connections. Habib Rizq and bin Laden talks through the telephone. Habib Rizq is also the guardian of the al Qaida organization in Indonesia.

It is precisely this type of information that is of value to U.S. intelligence. The Front Pembela Islam, usually rendered Islamic Defenders Front or FPI in English, is an Indonesian vigilante group founded in 1998 by Al-Habib Muhammad Rizieq bin Husein Syihab, the "Habib Rizq" referenced by the detainee above. The FPI has actively campaigned for the implementation of sharia in Indonesia and remains active there to this day, most recently organizing protests in response to the cartoons published by Jyllands-Posten in Denmark. If the detainee's claims about FPI and its leader's ties to al Qaeda and Osama bin Laden are true, then its continued activities in Indonesia would be a matter of grave concern for the U.S. government.

Other statements by the same detainee, such as the following, indicate further cause for his continued detention at Guantanamo:

To show I was a such a big person, I talked about Osama bin Laden and they asked me, did I see Osama bin Laden and I told them yes, when I was coming from Pakistan, I heard one of his announcements, in which he announced that the Muslims should not travel on non-Muslim airlines. If Muslims were to travel on non-Muslim airlines, then al Qaida and Osama bin Laden are not responsible for their lives.

These are by no means the only interesting or disturbing claims made by the Guantanamo detainees, they are simply among the most interesting in the first of more than fifty-three different sets of documents. Even the most virulent critics of Guantanamo must acknowledge that information of this nature is of great value to the United States in pursuing the war against al Qaeda and its allies. And those individuals who possess such knowledge may be too valuable to repatriate or release.

Dan Darling is a counterterrorism consultant for the Manhattan Institute's Center for Policing Terrorism.
Posted by: Dan Darling || 03/07/2006 01:03 || Comments || Link || E-Mail|| [6464 views] Top|| File under:
Moussaoui lawyer sez his death would boost al-Qaeda
EXECUTING al-Qaeda conspirator Zacarias Moussaoui over his role in the September 11 attacks would only make him a "hero" and draw young Muslims into extremist groups, his lawyers said in a US court today.

Defence and prosecution counsel started an impassioned debate on the first day of the sentencing trial for the 37-year-old Frenchman, who is the only person to have been charged for the 2001 attacks on New York and Washington.

Moussaoui was detained in August 2001 and was in jail when the al-Qaeda hijackers struck.

Prosecutors argue that Moussaoui deserves the death penalty because he knew about the attacks and could have prevented them if he had not lied to investigators.

Moussaoui has rejected his court-appointed defence team and listened with barely a reaction as one of his lawyers said that execution would turn the avowed al-Qaeda follower into a martyr.

Lawyer Edward MacMahon pleaded with the jury not to order a death sentence so that Moussaoui would "live on as some smiling face in a recruiting poster for Osama bin Laden".

"Please don't make him a hero. He just doesn't deserve it," Mr MacMahon said.

The lawyer said jurors should not use Moussaoui as "revenge" for the horror of September 11 or to make up for the "bureaucratic infighting and outright blunders", which he said were made by the US authorities before the attacks.

Mr MacMahon rejected prosecution claims that Moussaoui was an integral part of the plot. The lawyer portrayed Moussaoui as "a strange Muslim loner" who had "failed miserably" in attempts to learn to fly.

"He couldn't fly at all. Any plan that involved Moussaoui as a pilot was destined to fail," said Moussaoui's lawyer.

Mr MacMahon said the Government had no evidence to prove that Moussaoui's failure to tell FBI investigators about September 11 had caused a single death.

"What the Government wants you to believe is only a dream. Its most seductive quality is that we all wish it could have come true."

Moussaoui's mother, Aicha El Wafi, watched events from an overflow courtroom in the complex and buried her face in her hands when she saw her son on a television screen.

Prosecutors started their case by saying that Moussaoui had been an integral part of the September 11 plot.

"One of the conspirators is among us, that man is the defendant," said prosecutor Robert Spencer. "... He lied so the plot could proceed. He lied and nearly 3000 people perished."

Mr Spencer said that September 11 had been "a defining moment for a generation" in the US.

"It started as an utterly normal day, which soon became a day of abject horror... within a few hours out of that clear blue sky came terror, pain, misery and death."

Mr Spencer said the prosecution would prove to jurors "why Moussaoui lied and what effects those lies had".

Moussaoui has pleaded guilty to conspiracy to commit attacks with al-Qaeda, though he has argued that he was not meant to be part of September 11 and that he was to take part in a second wave of attacks.
Posted by: Dan Darling || 03/07/2006 00:59 || Comments || Link || E-Mail|| [6465 views] Top|| File under:
Moussaoui lied to enable 9/11
A TERRORIST conspirator who studied in London must be executed for causing the deaths of nearly 3,000 people by failing to tell what he knew of the 11 September attacks, prosecutors in the United States argued yesterday.

As Zacarias Moussaoui stroked his beard on the opening day of his sentencing trial, and families of the 11 September victims watched on closed-circuit television, prosecutor Rob Spencer described the horror of the 2001 attacks and laid blame on the only man charged over them.

"He lied so the plot could proceed unimpeded," Mr Spencer charged.

"With that lie, he caused the deaths of nearly 3,000 people. He rejoiced in the death and destruction. Had Mr Moussaoui just told the truth, it would all have been different."

Moussaoui's defence countered that his dreams of being a terrorist were far removed from anything he could actually do, and that he had no part in the attacks.

"That is Zacarias Moussaoui in a nutshell," said his court-appointed lawyer Edward MacMahon. "Sound and fury signifying nothing."

US District Judge Leonie Brinkema had 18 jurors and substitutes sworn in over a 90-minute period yesterday. One who appeared upset at being chosen was excused, meaning the trial will proceed with 12 jurors and five substitutes instead of six.

Moussaoui, a 37-year-old French citizen, has acknowledged his loyalty to the al-Qaeda terrorist network and his intent to commit acts of terrorism, but denies any prior knowledge of the 11 September plot.

Moussaoui pleaded guilty in April to conspiring with al-Qaeda to hijack planes and commit other crimes. The trial will determine Moussaoui's punishment and only two options are available: death or life in prison.

The jury included a high school maths teacher who has travelled widely in the Middle East, a Sunni Muslim woman who was born in Iran and a man who served as a Navy lieutenant in the Gulf during the Desert Storm war against Iraq in 1990-91.

Two prospective jurors with some loose connection to the September 11 attacks made it on to the final panel of 17.

One was a woman whose brother-in-law works for the New York City Police Department and helped with rescue work at the World Trade Centre.

The maths teacher had a more remote connection - the fathers of two of her pupils are firefighters who responded to the September 11 crash at the Pentagon. She helped students make a quilt to give to the fire department.

In his opening statement, Mr MacMahon appealed to jurors to judge his client fairly, not "as a substitute for Osama bin Laden".

He scoffed at the idea Moussaoui had any part in the plot. "Moussaoui certainly wasn't sent over here to tell a lie, ladies and gentlemen."

Frequently ejected from the courtroom earlier because of his outbursts against his court-appointed attorneys, Moussaoui sat quietly through the opening of his trial, often gazing at the jurors or the gallery.

At the end of the morning hearing, he spoke to one member of his defence team: "Just to let you know, you're not my lawyer, thanks a lot."

His mother, Aicha el-Wafi, spoke up for her son in a television interview. "All they can have against him is the things that he said, the words that he has used," she said, "but actual acts that he committed, there aren't any."

Hamilton Peterson, who lost his father Donald and stepmother Jean on hijacked Flight 93, which crashed in Pennsylvania, came to witness the trial.

Standing in the hallway outside the courtroom, talking to reporters, he declared: "I want accountability. I would like to have accountability after a fair trial for the world to see.

"I believe Moussaoui is an excellent candidate for the death penalty. He is nothing less than a mass murderer."
Posted by: Dan Darling || 03/07/2006 00:58 || Comments || Link || E-Mail|| [6459 views] Top|| File under:
AP Sues for Access to Lindh's Petitions
WASHINGTON (AP) - The Associated Press sued the Justice Department on Monday for access to American-born Taliban soldier John Walker Lindh's petitions to have his 20-year federal prison sentence shortened.

The federal Freedom of Information Act lawsuit, filed in U.S. District Court in New York, said the government has improperly refused to turn over Lindh's pleas to have his sentence reduced on the grounds that doing so would be an unwarranted invasion of his privacy. AP's lawyers, in letters to the Justice Department and the lawsuit, however, said Lindh ``is a 'high-profile public figure' whose 'privacy interest in his petition is low to nonexistent.'''

Lindh's lawyer, James Brosnahan, also has told the news cooperative that he would have turned over the documents himself, but he can't under the terms of Lindh's imprisonment.


He was sentenced as part of a plea-bargin. Didn't the lawyer read the fine print?

The Justice Department did not immediately comment on the lawsuit.

Lindh, 25, was captured in Afghanistan in November 2001 in the U.S.-led effort to topple the Taliban following the Sept. 11 attacks. Prosecutors charged him with conspiring to kill Americans and supporting terrorists. He pleaded guilty to lesser offenses in 2002, including carrying weapons against U.S. forces. He avoided a potential life sentence and agreed to withdraw claims that he had been abused or tortured in U.S. custody.

The AP said it believes Lindh ``contends in his petition that he was prosecuted and convicted unfairly in the immediate wake of the September 11, 2001 attacks, and that he was not, in fact, knowingly fighting the United States in Afghanistan.''


He says that now, but he pleaded guilty. Sounds like the usual prison con.

Lindh, who is held at the medium security federal penitentiary in Victorville, Calif., first applied for clemency in September 2004, following up on his request 15 months later. Justice officials told him it would be at least a year before any decision is made.

AP first sought the records on Jan. 4. Nine days later, the department replied it could only release the documents with Lindh's written consent, according to the lawsuit. But Lindh is barred from making any public comment on the matter, including consenting to the release, under the terms of his plea agreement, the suit said.


Told ya. It's his tough luck.
Posted by: Steve White || 03/07/2006 00:00 || Comments || Link || E-Mail|| [6460 views] Top|| File under:
India-Pakistan
Indian Coast Guard wants to quadruple its fleet
Long treated as the step-child among the armed forces, the Coast Guard now wants to grow, and grow fast.

It has sought a manifold increase in its strength to effectively tackle growing operational challenges and maritime threats in the coming years.

Sources say Coast Guard has projected force-levels of as many as 268 ships (which includes 173 small patrol crafts), 113 aircraft, 18 'Nishant' UAVs (unmanned aerial vehicles) and a couple of Aerostat and OTH (over-the-horizon) radars each by 2017.

These force-levels include around 60 helicopters, 35 Dorniers for coastal surveillance, 11 medium-range reconnaissance aircraft, over 40 interceptor boats and six deep-sea patrol vessels, among others.

India has a 5,422-km coastline touching 12 states and Union territories, apart from 1,197 islands and a vast Exclusive Economic Zone (EEZ)of 2.01 million sq km, which will go up to almost 3 million sq km after delimitation of the continental shelf.

The Rs 2,427-crore Sethusamudram ship canal project, underway off Rameshwaram in Tamil Nadu to build a maritime shortcut between the country's east and west coasts, will also add to Coast Guard's problems.

"With this project, ship traffic in the Gulf of Mannar and Palk Bay will grow immensely. The force will have to be equipped to tackle piracy and terrorist attacks, pollution and search-and-rescue operations," said sources.

Coast Guard is also slated to progressively play a role as the "lead intelligence agency", apart from taking over two crucial tasks Operation Tasha and Operation Swan performed by the much-larger Navy at present.

Operation Tasha pertains to patrolling conducted in the Palk Bay along the Tamil Nadu coast for over a decade now due to the interlinked problems of terrorist activities, smuggling, gun-running and influx of refugees.

Operation Swan, in turn, was initiated after the 1993 Mumbai serial blasts to enhance coastal security and patrolling on the west coast against "suspicious" movement of "hostile" ships.

"The present Coast Guard manpower strength of around 1,000 officers and 5,200 other personnel will also need to be doubled to around 15,000," say sources.

Coast Guard, at present, makes do with around 60 ships and 45 aircraft. Its 2002-2017 Perspective Plan had chalked out a requirement of 169 ships, including a dozen hovercraft and 99 aircraft.

But additional force-levels are now being requested since its charter of duties is rapidly expanding.

There is a need, for instance, to strengthen the security of coastal areas and territorial waters to prevent piracy, smuggling and terrorism, including clandestine shipments of weapons of mass destruction.
Posted by: john || 03/07/2006 19:24 || Comments || Link || E-Mail|| [6467 views] Top|| File under:
Implementing India's nuclear separation plan
This is the text of the document titled "Implementation of the India-United States Joint Statement of July 18, 2005: India's Separation Plan" tabled in Parliament on March 7, 2006:



"The resumption of full civilian nuclear energy cooperation between India and the United States arose in the context of India's requirement for adequate and affordable energy supplies to sustain its accelerating economic growth rate and as recognition of its growing technological prowess. It was preceded by discussions between the two Governments, particularly between President Bush and Prime Minister Manmohan Singh, of the global energy scenario and the long-term implications of increasing pressure on hydrocarbon resources and rising oil prices. These developments led to the announcement in April 2005 of an Indo-US Energy Dialogue that encompassed the entire spectrum of energy options ranging from oil and gas to coal, alternative fuels and civilian nuclear energy. Through the initiation of a sustained dialogue to address energy security concerns, the two countries sought to promote stable, efficient, predictable and cost effective solutions for India's growing requirements. At the same time, they also agreed on the need to develop and deploy cleaner, more efficient, affordable and diversified energy technologies to deal with the environmental implications of energy consumption. India had developed proven and wide-ranging capabilities in the nuclear sector, including over the entire nuclear fuel cycle. It is internationally recognized that India has unique contributions to make to international efforts towards meeting these objectives. India has become a full partner in ITER, with the full support of the US and other partners. India also accepted the US invitation to join the initiative on Clean Development Partnership.

U.S. undertaking

"2. Noting the centrality of civilian nuclear energy to the twin challenges of energy security and safeguarding the environment, the two Governments agreed on 18 July 2005 to undertake reciprocal commitments and responsibilities that would create a framework for the resumption of full cooperation in this field. On its part, the United States undertook to:
"
# Seek agreement from the Congress to adjust US laws and policies to achieve full civil nuclear energy cooperation.

"
# Work with friends and allies to adjust international regimes to enable full civil nuclear energy cooperation and trade with India, including but not limited to expeditious consideration of fuel supplies for safeguarded nuclear reactors at Tarapur.

"
# In the meantime, encourage its partners to consider fuel supply to Tarapur expeditiously.

"
# To consult with its partners to consider India's participation in ITER.

"
# To consult with other participants in the Generation-IV International Forum with a view towards India's inclusion.

"3. India had conveyed its readiness to assume the same responsibilities and practices and acquire the same benefits and advantages as other leading countries with advanced nuclear technology, such as the United States. Accordingly, India for its part undertook the following commitments:

"
# Identifying and separating civilian and military nuclear facilities and programmes in a phased manner.

"
# Filing a declaration regarding its civilian facilities with the IAEA.

"
# Taking a decision to place voluntarily its civilian nuclear facilities under IAEA safeguards, and

"
# Signing and adhering to an Additional Protocol with respect to civilian nuclear facilities.
#

"4. Other commitments undertaken by India have already been fulfilled in the last year. Among them are:

"
# India's responsible non-proliferation record, recognized by the US, continues and is reflected in its policies and actions.

"
# The harmonization of India's export controls with NSG [Nuclear Suppliers' Group] and MTCR [Missile Technology Control Regime] Guidelines even though India is not a member of either group. These guidelines and control lists have been notified and are being implemented.

"
# A significant upgrading of India's non-proliferation regulations and export controls has taken place as a result of the Weapons of Mass Destruction Act of May 2005. Inter-Ministerial consultations are ongoing to examine and amend other relevant Acts as well as framing appropriate rules and regulations.

"
# Refrain from transfer of enrichment and reprocessing technologies to states that do not have them and supporting international efforts to limit their spread. This has guided our policy on non-proliferation.

"
# Continued unilateral moratorium on nuclear testing, and

"
# Willingness to work with the United States for the conclusion of a multilateral Fissile Material Cut-off Treaty.

"5. The Joint Statement of July 18, 2005, recognized that India is ready to assume the same responsibilities and practices as other leading countries with advanced nuclear technology, such as the United States. India has an impeccable record in non-proliferation. The Joint Statement acknowledges that India's nuclear programme has both a military and a civilian component. Both sides had agreed that the purpose was not to constrain India's strategic programme but to enable resumption of full civil nuclear energy cooperation in order to enhance global energy and environmental security. Such cooperation was predicated on the assumption that any international civil nuclear energy cooperation (including by the U.S.) offered to India in the civilian sector should, firstly, not be diverted away from civilian purposes, and secondly, should not be transferred from India to third countries without safeguards. These concepts will be reflected in the Safeguards Agreement to be negotiated by India with IAEA.

"6. India's nuclear programme is unique as it is the only state with nuclear weapons not to have begun with a dedicated military programme. It must be appreciated that the strategic programme is an offshoot of research on nuclear power programme and consequently, it is embedded in a larger undifferentiated programme. Identification of purely civilian facilities and programmes that have no strategic implications poses a particular challenge. Therefore, facilities identified as civilian in the Separation Plan will be offered for safeguards in phases to be decided by India. The nature of the facility concerned, the activities undertaken in it, the national security significance of materials and the location of the facilities are factors taken into account in undertaking the separation process. This is solely an Indian determination.

Three-stage programme

"7.The nuclear establishment in India not only built nuclear reactors but promoted the growth of a national industrial infrastructure. Nuclear power generation was envisaged as a three-stage programme with PHWRs [pressurised heavy water reactors] chosen for deployment in the first stage. As indigenous reactors were set up, several innovative design improvements were carried out based on Indian R&D and a standardized design was evolved. The research and technology development spanned the entire spectrum of the nuclear fuel cycle including the front end and the back end. Success in the technologies for the back end of the fuel cycle allowed us to launch the second stage of the programme by constructing a Fast Breeder Test Reactor. This reactor has operated for 20 years based on a unique carbide fuel and has achieved all technology objectives. We have now proceeded further and are constructing a 500 MWe Prototype Fast Breeder Reactor. Simultaneously, we have launched design and development of reactors aimed at thorium utilization and incorporating inherent safety features.

"8.Concepts such as grid connectivity are not relevant to the separation exercise. Issues related to fuel resource sustainability, technical design and economic viability, as well as smooth operation of reactors are relevant factors. This would necessitate grid connectivity irrespective of whether the reactor concerned is civilian or not civilian.

"9.It must be recognized that the Indian nuclear programme still has a relatively narrow base and cannot be expected to adopt solutions that might be deemed viable by much larger programmes. A comparison of the number of reactors and the total installed capacity between India and the P-5 brings this out graphically [see table].

"10. Another factor to be taken into account is the small capacity of the reactors produced indigenously by India, some of which would remain outside safeguards. Therefore, in assessing the extent of safeguards coverage, it would be important to look at both the number of reactors and the percentage of installed capacity covered. An average Indian reactor is of 220 MW and its output is significantly smaller than the standards reactor in a P-5 economy [see table].

"11. The complexity of the separation process is further enhanced by the limited resources that India has devoted to its nuclear programme as compared to P-5 nations. Moreover, as India expands international cooperation, the percentage of its thermal power reactor installed capacity under safeguards would rise significantly as fresh capacity is added through such cooperation.

"12. India's approach to the separation of its civilian nuclear facilities is guided by the following principles:

"
# Credible, feasible and implementable in a transparent manner;

"
# Consistent with the understandings of the 18 July Statement;

"
# Consistent with India's national security and R&D requirements as well as not prejudicial to the three-stage nuclear programme in India;

"
# Must be cost effective in its implementation; and

"
# Must be acceptable to Parliament and public opinion.

"13. Based on these principles, India will:

"
# Include in the civilian list only those facilities offered for safeguards that, after separation, will no longer be engaged in activities of strategic significance.

"
# The overarching criterion would be a judgment whether subjecting a facility to IAEA safeguards would impact adversely on India's national security.

"
# However, a facility will be excluded from the civilian list if it is located in a larger hub of strategic significance, notwithstanding the fact that it may not be normally engaged in activities of strategic significance.

"
# A civilian facility would, therefore, be one that India has determined not to be relevant to its strategic programme.

"14. Taking the above into account, India, on the basis of reciprocal actions by the US, will adopt the following approach:

"(i) Thermal Power Reactors: India will identify and offer for safeguards 14 thermal power reactors between 2006 and 2014. This will include the 4 presently safeguarded reactors (TAPS 1&2, RAPS 1&2) and in addition KK 1&2 that are under construction. 8 other PHWRs, each of a capacity of 220 MW, will also be offered. Phasing of specific thermal power reactors, being offered for safeguards would be indicated separately by India. Such an offer would, in effect, cover 14 out of the 22 thermal power reactors in operation or currently under construction to be placed under safeguards, and would raise the total installed Thermal Power capacity by MWs under safeguards from the present 19% to 65% by 2014.

"(ii) Fast Breeder Reactors: India is not in a position to accept safeguards on the Prototype Fast Breeder Reactor (PFBR) and the Fast Breeder Test Reactor (FBTR), both located at Kalpakkam. The Fast Breeder Programme is at the R&D stage and its technology will take time to mature and reach an advanced stage of development.

"(iii) Future Reactors: India has decided to place under safeguards all future civilian thermal power reactors and civilian breeder reactors, and the Government of India retains the sole right to determine such reactors as civilian.

"(iv) Research Reactors: India will permanently shut down the CIRUS reactor, in 2010. It will also be prepared to shift the fuel core of the APSARA reactor that was purchased from France outside BARC [Bhabha Atomic Research Centre] and make the fuel core available to be placed under safeguards in 2010.

"(v) Upstream facilities: The following upstream facilities would be identified and separated as civilian:

"
# List of those specific facilities in the Nuclear Fuel Complex, which will be offered for safeguards by 2008 will be indicated separately.

"
# The Heavy Water Production plants at Thal, Tuticorin and Hazira are proposed to be designated for civilian use between 2006-2009. We do not consider these plants as relevant for safeguards purposes.

"(vi) Downstream facilities: The following downstream facilities would be identified and separated as civilian:

"
# India is willing to accept safeguards in the `campaign' mode after 2010 in respect of the Tarapur Power Reactor Fuel Reprocessing Plant.

"
# The Tarapur and Rajasthan `Away From Reactors' spent fuel storage pools would be made available for safeguards with appropriate phasing between 2006-2009.

"(vii) Research Facilities: India will declare the following facilities as civilian:

"(a) Tata Institute of Fundamental Research

"(b) Variable Energy Cyclotron Centre

"(c) Saha Institute of Nuclear Physics

"(d) Institute for Plasma Research

"(e) Institute of Mathematics Sciences

"(f) Institute of Physics

"(g) Tata Memorial Centre

"(h) Board of Radiation and Isotope Technology

"(i) Harish Chandra Research Institute

"These facilities are safeguards-irrelevant. It is our expectation that they will play a prominent role in international cooperation.

15. Safeguards:

"(a) The United States has conveyed its commitment to the reliable supply of fuel to India. Consistent with the July 18, 2005, Joint Statement, the United States has also reaffirmed its assurance to create the necessary conditions for India to have assured and full access to fuel for its reactors. As part of its implementation of the July 18, 2005, Joint Statement the United States is committed to seeking agreement from the U.S. Congress to amend its domestic laws and to work with friends and allies to adjust the practices of the Nuclear Suppliers Group to create the necessary conditions for India to obtain full access to the international fuel market, including reliable, uninterrupted and continual access to fuel supplies from firms in several nations.

"(b) To further guard against any disruption of fuel supplies, the United States is prepared to take the following additional steps:

"(i) The United States is willing to incorporate assurances regarding fuel supply in the bilateral U.S.-India agreement on peaceful uses of nuclear energy under Section 123 of the U.S. Atomic Energy Act, which would be submitted to the U.S. Congress.

"(ii) The United States will join India in seeking to negotiate with the IAEA an India-specific fuel supply agreement.

"(iii) The United States will support an Indian effort to develop a strategic reserve of nuclear fuel to guard against any disruption of supply over the lifetime of India's reactors.

"(iv) If despite these arrangements, a disruption of fuel supplies to India occurs, the United States and India would jointly convene a group of friendly supplier countries to include countries such as Russia, France and the United Kingdom to pursue such measures as would restore fuel supply to India.

"(c) In light of the above understandings with the United States, an India-specific safeguards agreement will be negotiated between India and the IAEA providing for safeguards to guard against withdrawal of safeguarded nuclear material from civilian use at any time as well as providing for corrective measures that India may take to ensure uninterrupted operation of its civilian nuclear reactors in the event of disruption of foreign fuel supplies. Taking this into account, India will place its civilian nuclear facilities under India-specific safeguards in perpetuity and negotiate an appropriate safeguards agreement to this end with the IAEA.

"16. This plan is in conformity with the commitments made to Parliament by the Government."
Posted by: john || 03/07/2006 16:54 || Comments || Link || E-Mail|| [6472 views] Top|| File under:
Perv: The US should be ready for worse times coming
"They [US] should be ready for worse times coming ... we have substitutes and they know why I went there [China] before his [Bush's] visit,"



KARACHI - President General Pervez Musharraf's observation that Pakistan is strategically situated in an "arc of turmoil" from Afghanistan through Iran to the Middle East is aimed at promoting Islamabad's influence in this region.

At the same time, Pakistan itself is caught in a vicious arc of turmoil that all but ties the hands of the Pakistani leader, for whichever way he turns, he is looking down a double-barreled shotgun: domestic wrath that could bring him down, and alienation of his increasingly disgruntled partner in the "war on terror", the United States.

The American barrel
Despite President George W Bush's flying visit to Pakistan on Saturday, the two sides are aware that their alliance now borders on the realm of living in a fool's paradise.

The US and Pakistan are meant to be major allies, yet this marriage of convenience, forged in the tumultuous days following the September 11, 2001, attacks on the US and the ouster of the Taliban from Afghanistan in 2001, appears headed for the rocks.

When Bush and Musharraf met in Islamabad, they didn't even have a clear-cut agenda to discuss, unlike Bush and Indian Prime Minister Manmohan Singh, who had met earlier and agreed on a number of important issues, including a civilian nuclear accord.

What Bush did want from Pakistan, according to officials familiar with the meeting who spoke to Asia Times Online, was for Abdul Qadeer Khan to be made available for interrogation.

The US wants to grill Khan, father of Pakistan's nuclear-weapons program and self-confessed proliferator, including with Iran, so that it can build a case against Iran at the United Nations Security Council. The US argues that Tehran is bent on building the bomb. The issue of Iran's nuclear program is currently before the International Atomic Energy Agency in Vienna. It is expected to make a decision on referral to the Security Council soon.

Pakistan has outright denied any direct access to Khan, who is under virtual house arrest in Pakistan, although it has agreed to hand over a scientist, named only as Dr Farooq, and a Pakistani businessmen, named only as Mr Jafery, who were allegedly involved in smuggling nuclear components on the international market.

To the Americans, this is only a half-measure, and until direct access is provided to Khan, they believe they will not be able to draw a full picture of Iran's nuclear program and its possible capacity to develop atomic weapons.

Against this background, the US will definitely not provide Pakistan with any cooperation in the field of civilian nuclear energy, as it did with India. Bush clearly drew a line during his press conference in Islamabad in response to a question on whether his country would deal equally with India and Pakistan. He said Pakistan and India had a different history of nuclear development and requirements.

Between the lines, he clearly outlined the fact that India had developed its nuclear program indigenously and had never been involved in proliferation, while Pakistan had obtained its program clandestinely and then sold on secrets.

Bush raising the issue of democracy in Pakistan and of Musharraf's insistence on wearing a uniform also irked the Pakistani leader, who seized power in a coup in 1999.

Further, in calculated remarks ahead of Bush's visit, Afghanistan lashed out at Pakistan for failing to deal with Taliban bases and their activities on Pakistani territory.

This prompted Musharraf to pay a fruitful strategic visit to China, during which he not only struck a deal for fighter aircraft with an advanced delivery system, but also for nuclear plants. This was a clear message to the United States that Pakistan had options.

"They [US] should be ready for worse times coming ... we have substitutes and they know why I went there [China] before his [Bush's] visit," Musharraf said at a press conference in Islamabad, which was repeatedly broadcast on all private and state-run media.

From the Pakistani perspective, it now sees the US is committed to squeezing Islamabad until it produces on the "war on terror" shopping list, starting with Osama bin Laden, his deputy Dr Ayman al-Zawahiri, Taliban leader Mullah Omar and resistance figures Maulana Jalaluddin Haqqani and Gulbuddin Hekmatyar. Much as the US would like to add Khan to this list, Pakistan sees him as non-negotiable.

The Taliban thorn
The Taliban are geared for their spring offensive in Afghanistan, having regrouped in their thousands and established bases in the country, on the border areas with Pakistan and within Pakistan itself, in North Waziristan. They are complemented by al-Qaeda-linked jihadis who have helped train the Taliban in urban guerrilla warfare.

On Monday, after several days of fighting between Taliban and Pakistani forces in North Waziristan, relative calm returned to the area, and the two sides have begun talks. The major demand of the Taliban is a guarantee of free movement over the porous border between Afghanistan and Pakistan.

At present, militants use footpaths in the Shawal region to cross into Afghanistan. This hampers their logistical ability and makes supply lines very difficult to maintain. The Taliban are demanding access from Ghulam Khan Mountain, which would allow vehicles to pass so they could fuel the insurgency at the highest possible level.

If they get this, and with more advanced weapons, they could significantly raise the level of the insurgency.

The US, though, by carrying out various attacks within Pakistan, the latest being a drone attack on suspected militants last month, clearly could never accept such a Pakistani deal with the Taliban.

The domestic barrel
Rallies sponsored by the establishment against the publication of caricatures of the Prophet Mohammed in European countries have turned into ones related to Tehrik-i-Nizam-i-Mustafa, in essence the call for the introduction of sharia (Islamic) law.

Now angry mobs want to destroy all icons of pro-Americanism, including the leaders sitting in Islamabad. Opposition parties have said they will not let Musharraf salute an important parade on March 23.

Musharraf has a stark and unenviable choice. He could go along with the Taliban plan for easy access into Afghanistan. That would mean risking complete alienation from the US, whatever that might entail, but it would take the fire out of the domestic campaign to unseat him.

Alternatively, he could refuse the Taliban, attempt to play ball with the US, and try to defuse the mounting movement against him.

The nucleus of whatever Musharraf decides to do will be North Waziristan. One clear swing toward either of the choices would set off an unprecedented reaction
Posted by: john || 03/07/2006 16:51 || Comments || Link || E-Mail|| [6488 views] Top|| File under:
JUP-N starts negotiations to forge Barelvi alliance
KARACHI: The Jamiat-e-Ulema Pakistan (Noorani) (JUP-N) has started negotiating with Barelvi (generally called Ahle Sunnat) parties to forge a grand alliance, a top JUP-N leader said. "Our party has established a three-member committee to hold talks," Hashim Siddiqui, a central JUP-N leader, told Daily Times. The committee comprises Mufti Jamil Naeemi, MNA Sahibzada Abul Khair Zubair and Pir Ejaz Hashmi and so far it has contacted the Sunni Tehreek and some people in Sindh and the Punjab. The JUP-N's Shoora formed this committee at a recent meeting in Karachi.

There was a general feeling that the JUP-N was upset with the dominance of two Deobandi parties, the Jamiat-e-Ulema Islam (Fazlur Rehman) and Jamaat-e-Islami, in the six-party religious alliance, the Muttahida Majlis-e-Amal (MMA). The JUP-N had a distinguished role in the MMA while its leader, the late Maulana Shah Ahmed Noorani was alive as the founding president of the religious alliance. But after his death, over two years ago, the JUP-N took a backseat and the JUI-F and JI virtually dominated the scene.
Posted by: Fred || 03/07/2006 00:15 || Comments || Link || E-Mail|| [6458 views] Top|| File under:
'US will not mediate on Kashmir'
US Undersecretary of State Nicholas Burns said on Monday that United States is "certainly" not going to act as a mediator between India and Pakistan on Kashmir, but "hopes for progress" on the issue. "It is our firm hope that the composite dialogue between India and Pakistan is going to be successful and that those two countries are going to be able to work out some of the bilateral differences in Indo-Pak relations as well as differences over Kashmir that have been so much at the centre of troubles of South Asia for so many decades," Burns said.

"And as President Bush said repeatedly during his trip, we Americans don't see ourselves as mediators between India and Pakistan on their bilateral differences, and certainly not on the issue of Kashmir %u2026 but we do hope for progress in Kashmir.
Posted by: Fred || 03/07/2006 00:12 || Comments || Link || E-Mail|| [6459 views] Top|| File under:
Anti-caricature protests turning anti-Musharraf
MULTAN: The Pakistan Muslim League-Nawaz (PML-N), Jamaat Ahl-e-Sunnat and Tehreek-e-Insaf staged demonstrations to protest against the caricatures of the Holy Prophet (ptui pbuh) in European newspapers. The PML-N organised a big rally in Vehari, 100 kilometre south-east of Multan. More than 1,000 activists of the PML and the Muttahida Majlis-e-Amal chanted slogans against the US, Israel and Denmark. The protesters torched the effigy of US President George Bush and flags of Israel, Denmark and the US.

Addressing the rally, MNA Tehmina Daultana called the removal of rulers "imperative" because of increasing lawlessness, inflation and the flawed foreign policy. She said any US attack on Iran would be an attack on the Muslim world and that such a move would be resisted. She said that "grave situation" in Balochistan and Waziristan was a conspiracy to divide the country to facilitate Washington. She said the "troika of the US-India-Israel was a move against China, Iran and Pakistan. The PML-N leader claimed that days of President Pervez Musharraf were numbered. Haji Tufail Waraich of the MMA said that by holding 100 percent strike on March 3, the people of Pakistan had demonstrated against the policies of George Bush and President Pervez Musharraf.

By striking 100% of Outer Waziristan, Musharraf has demonstrated he's not quite ready to leave office yet, Haji. Heh.
Posted by: Fred || 03/07/2006 00:06 || Comments || Link || E-Mail|| [6464 views] Top|| File under:
'Pakistan is the most important country for US'
According to the Paks, anyway...

LAHORE: Pakistan is the most important country for the US, Europe, China and Japan and any distinction against Pakistan will cost the countries considerably, said Dr Mubashir Hasan, former federal finance minister and noted human rights activist, while talking to Daily Times about American President George Bush's recent visit to South Asia, especially Pakistan.


Another one suffering from delusions of adequacy...

Dr Hasan, who is also a founding member of the Pakistan-India People's Forum for Peace and Democracy (PIPFPD) and the Punjab Pakistan Peoples Party-Shaheed Bhutto (PPP-SB) president, said Pakistani President Gen Pervez Musharraf and Bush's meeting in Islamabad was a success.


Yeah. Both parties got out alive, for different reasons...

Giving quite a different view than other people on the American president's visit, Hasan said Bush had taken a great risk by visiting Pakistan and it showed that Pakistan was important to the US.


Since all the turbans for miles around wanted to kill him, I'd say that's an accurate statement...

"The American president took a great risk, although Washington had declared Pakistan a high-risk area and this shows Pakistan's importance not only to Bush, but also his wife Laura Bush."


"Laura, what are you doing?"
"I'm thinking about Pakland, George. It's so important to me!"
"Go to sleep! It's 3 a.m.!"

"I am glad that Bush made no announcements like the ones he made in India and this is because he understands that Pakistanis dislike America," he said.


Kinda hard to miss the fact, isn't it? I'm still trying to figure why so many of them come here.

"The more Bush praises Pakistan, the more people would dislike Musharraf."


Ohoh. So that's why he wasn't oozing with kind words. It wasn't that he can't stand the place, or even the idea of the place, but had to go since he was going to be in both Afghanistan and India...

The more publicly the US announces assistance to the Pakistani government, the people of Pakistan would think that the government was a friend of the US, a country that people are against politically.


So we should cut off all aid, just to make them happy? It's a sacrifice, but I, for one, am willing to make it.

"Musharraf and Bush's joint message contained all the points that Pakistan had raised at the meeting, but the question is how and when will the US government remove sanctions on the sale of weapons and restrictions on Pakistani experts," the doctor said, "As far as America's generosity to India is concerned, the results are yet to come."
Posted by: Fred || 03/07/2006 00:00 || Comments || Link || E-Mail|| [6462 views] Top|| File under:
Britain ready to help Pakistan tackle cross-border terrorism
Britain is ready to help Pakistan overcome "real difficulties" in tackling cross-border terrorism, Prime Minister Tony Blair said on Monday as he welcomed Prime Minister Shaukat Aziz to Downing Street. "Over the past few years, cooperation in the fight against terrorism - and all the issues to do with cross border infiltration, that cooperation has been a lot deeper than ever before," Blair told reporters. "Look, there are certainly real difficulties that Pakistan faces. Now obviously we want to work with Pakistan to overcome those differences."

Referring to clashes between security forces and militants in North Waziristan, Blair said: "We have a mutual interest, the two countries, in making sure that that (mission) works, as of course does Afghanistan itself," said Blair with Aziz at his side. Aziz said Pakistan was "committed to ensuring an environment that is peaceful in the world and in our region".
Posted by: Fred || 03/07/2006 00:00 || Comments || Link || E-Mail|| [6459 views] Top|| File under:
PML bags most Senate seats
The ruling Pakistan Muslim League (PML) has retained its majority in the Senate by winning 18 seats from the four provinces in the Senate elections on Monday. The Muttahida Majlis-e-Amal (MMA) won 10 seats in the elections. Earlier, 16 senators of the PML and 11 of the MMA were among 50 retired from the Upper House through balloting. The ruling party added two seats to its strength in the Senate while the MMA lost one.

The Pakistan People's Party Parliamentarians (PPPP) managed to secure five seats as opposed to seven retired senators. The PML-Nawaz retained its only seat from Punjab. The PPP-Sherpao and the Pakhtoonkhwa Milli Awami Party (PkMAP) increased their strength in the Senate by one seat each.
Posted by: Fred || 03/07/2006 00:00 || Comments || Link || E-Mail|| [6460 views] Top|| File under:
Musharraf makes faces at Karzai
ISLAMABAD - Pakistani President Pervez Musharraf called neighboring President Hamid Karzai oblivious to events in Afghanistan, stepping up a war of words between the two US allies in the "war on terror".

Musharraf renewed a months-long row with Afghanistan over cooperation in the search for Osama bin Laden and remnant Taleban and Al Qaeda militants, just days after US President George W. Bush visited both countries. He said that a list which Afghan officials gave to Islamabad containing details of Taleban militants allegedly in Pakistan, including the regime's fugitive leader Mullah Omar, was "nonsense".


"Pshaw! You call that a list! I got lists of enemies longer than that!"

"There is a very, very deliberate attempt to malign Pakistan by some (Afghani) agents, and president Karzai is totally oblivious of what is happening in his own country," Musharraf told CNN's "Late Edition with Wolf Blitzer" on Sunday.


"They're insulting our dignity! We'll burn their embassy! You watch us seethe!"

Afghanistan's foreign minister Abdullah Abdullah last week told AFP of his concern that Islamabad was not following up on a list of Taleban rebels, which was handed over when Karzai visited Pakistan last month.

But military ruler Musharraf, who abandoned Pakistan's support for the Taleban after the September 11, 2001 attacks on the United States, said he was "totally disappointed" by the intelligence the Afghans had provided. "We've already gone through it, this list. Two-thirds of it is months old, and it is outdated, and there is nothing," Musharraf said. "What there was, the telephone numbers that they are talking of, two-thirds of them are dead numbers, and even the CIA knows about it, because we are sharing all this information with them.
"The location that they are talking of Mullah Omar is nonsense. There's nobody there."


"We called and asked. The guy said nobody was there! So stop complaining!"

Musharraf also complained of a conspiracy against Pakistan within Karzai's defence and intelligence departments, adding: "He better set that right."

Afghan officials have repeatedly accused Pakistan of turning a blind eye to Taleban training facilities on Pakistani soil and also alleged that some circles in Pakistan support and finance Islamic radicals behind the insurgency in Afghanistan. "We have had it up to our turbans ears with this campaign to malign Pakistan," a senior Pakistani official close to Musharraf told AFP on condition of anonymity. "We have provided sufficient evidence to President Bush what certain Afghan officials are doing to fund and supply arms to militants in Pakistan," the official said.


Oh yeah, just what Karzai wants to do with an unstable, fractious country with an insurgency: go next door and cause trouble. That makes sense. Not a lot of sense. Maybe sense in an Islamic way.

"One Afghan commander in Jalalabad is sending arms into Pakistani areas, for example. As a result our soldiers are dying and their soldiers are dying too."


That's because the Taliban are on both sides of the border.
Posted by: Steve White || 03/07/2006 00:00 || Comments || Link || E-Mail|| [6458 views] Top|| File under:
Iraq
Iraq the Model goes Pessimistic
Monday, March 06, 2006

Mortars were louder than reason in Baghdad today...
We woke up this morning to the sounds of many explosions in Baghdad and since we are familiar with those sounds we recognized that these were no doubt mortar shelling but not like the usual which is one or two rounds fired by some terrorists in a hit and run manner; this time fire was exchanged between two or more groups and lasted for more than an hour.



he goes on to relate a discussion with his father who is very pessimistic



Posted by: mhw || 03/07/2006 08:41 || Comments || Link || E-Mail|| [6465 views] Top|| File under:
Al-Qaeda takes credit for recent attacks in Iraq
The Mujahideen Shura Council issued five communiqués amongst several today, March 6, 2006, in which they claim responsibility for a series of bombings targeting "Crusader" forces in Baghdad, Tal Afar, al-Mosul, and Tikrit. The group states that on Saturday, March 4, they launched an "organized attack" on the "Crusaders" in the village of al-Na'aemya in the area of Zoba'a, west of Baghdad, in which the mujahideen detonated several improvised explosive devices (IEDs) and attacked the barracks with automatic weapons and rockets. On Sunday, the group detonated IEDs on several vehicles, "killing or injuring" those soldiers inside.

The Mujahideen Shura Council is composed of seven insurgency groups in Iraq: al-Qaeda in Iraq, Victorious Army Group, the Army of al-Sunnah Wal Jama'a, Ansar al-Tawhid Brigades, Islamic Jihad Brigades, the Strangers Brigades, and the Horrors Brigades, collaborating to meet the "unbelievers gathering with different sides" and defend Islam.
Posted by: Dan Darling || 03/07/2006 01:21 || Comments || Link || E-Mail|| [6458 views] Top|| File under:
Talabani says to convene parliament
Iraq's president said Monday he would convene parliament for the first time on March 12, but failed to get one of his two vice presidents to agree — threatening to further delay formation of a new government and raising questions about whether the political process could withstand the unrelenting violence. In a bid to force a showdown in the dispute over the second-term candidacy of the Shiite prime minister, President Jalal Talabani, a Kurd, announced he would order parliament to convene Sunday for the first time since December elections and ratification of results on February 12. That would have started a 60-day countdown for the legislators to elect a new president and approve the nomination of Ibrahim Jaafari as prime minister and sign off on his Cabinet.

Talabani was mistakenly counting on the signature of Vice President Adil Abdul-Mahdi, a Shiite, who lost his own bid for the prime minister's nomination by one vote to Jaafari. Talabani had in hand a power of attorney from the other vice president, Ghazi Yawer, a Sunni, who was out of the country. The Shiite bloc closed ranks and Abdul-Mahdi declined to sign, for the time being at least. In an emergency meeting with Talabani Monday, seven Shiite leaders rejected Talabani's demand for them to abandon Jaafari's nomination.

It remained unclear when parliament might now convene, despite the constitutional directive that set Sunday as the deadline. Nor was it clear how the impasse over Jaafri might be settled. The president had first issued the challenge Wednesday in concert with Sunni Arab and some secular politicians. The oust-Jaafari coalition labelled him a divisive figure in the country's already tattered political landscape. "We want a prime minister who can gather all the political blocs around him, so that the government would be one of national unity," he told reporters in Baghdad around midday Monday.

The Sunni Arab minority blames Jaafari for failing to control the Shiite militiamen who attacked Sunni mosques and clerics after the February 22 shrine bombing in Samarra. Kurds are angry because they believe Jaafari is holding up resolution of their claims to control of the oil-rich city of Kirkuk. Leaders of all Iraq's major political factions scheduled a meeting Tuesday evening in an attempt to untangle the religious and sectarian differences behind the crisis — deeply compounded by continuing violence.

The attacks have served to underscore the dangerous leadership vacuum and the fresh political infighting that has led to the disintegration of many tenuous political bonds that were tethering the country's many religious and ethnic factions. There also were increasing signs of a split in the once united Shiite factions, even though they managed to come together Monday night to reject the move to dump Jaafari.

Nevertheless, anti-American Shiite cleric Moqtada Sadr, whose backing had insured Jaafari's nomination at the Shiite caucus last month, predicted a "quick solution" on approving a government. There were reports that Sadr had threatened to order parliamentarians loyal to him to boycott a Sunday session if Abdul-Mahdi, the Shiite vice president, had signed the Talabani order to convene the legislature. "All obstacles to forming a national unity government soon will be resolved," Sadr said after meeting with Deputy Prime Minister and acting Oil Minister Ahmad Chalabi in the Shiite holy city of Najaf.
Posted by: Fred || 03/07/2006 00:00 || Comments || Link || E-Mail|| [6459 views] Top|| File under:
Southeast Asia
MILF to resume peace talks soon
Muslim rebels waging a decades-old separatist campaign in the Philippines expect peace talks with Manila to resume soon after a delay due to an alleged coup plot, a senior rebel official has said.

The two sides were set to meet in Malaysia last month, but the talks were called off as President Gloria Arroyo declared a state of national emergency and cracked down on the opposition 10 days ago to deal with the coup plotters.

Kuala Lumpur rescheduled the talks to an unspecified date on grounds that "officials of the Manila government had been busy," Moro Islamic Liberation Front (MILF) vice chairman for political affairs Ghazali Jaafar said.

He told DZRH radio here by telephone that the delay was not caused by any major problems in the negotiations, adding that "the talks are expected to resume anytime."

Arroyo lifted the state of emergency on Friday, saying the plot to oust her by military "adventurists" and communist guerrillas had unravelled.

Manila has said it expects to sign a peace agreement this year with the 12,000-member MILF, which was left out of a political settlement reached by the Philippines and the rival Moro National Liberation Front (MNLF) in 1996.

The Philippines and the MILF announced in Kuala Lumpur early last month that they had reached a preliminary deal on the controversial issue of ancestral lands -- communal farms that came under state control when the Southeast Asian nation became a Spanish colony in the 17th century.

The proposed peace agreement with the MILF is expected to spell out an arrangement between the government and the Muslim communities to share the proceeds from the economic use of these lands.
Posted by: Dan Darling || 03/07/2006 01:50 || Comments || Link || E-Mail|| [6460 views] Top|| File under:
Syria-Lebanon-Iran
Iran sez they got a killing field waiting for the US
Iran vowed on Monday to be a "killing field" for any attackers, responding to a US warning of "painful consequences" if it failed to curb its atomic plans. US Ambassador to the UN John Bolton said on Sunday his country had been "beefing up defensive measures" to thwart Iran's nuclear programme, which the West suspects is a quest for atomic bombs, not just nuclear-generated electricity.

Gholamali Rashid, deputy head of the armed forces, said the US did not understand how to operate in the Gulf region. "Iran's armed forces, through their experience of war ...will turn this land into a killing field for any aggressor," the official IRNA news agency quoted him as saying.
Posted by: Dan Darling || 03/07/2006 01:46 || Comments || Link || E-Mail|| [6483 views] Top|| File under:
Palestinians demand Lebanon rights before disarming
One of the Palestinian groups which retains bases in Lebanon said Monday that it would only discuss laying down its weapons once the country's 380,000 Palestinian refugees have been accorded basic civic rights. The Popular Front for the Liberation of Palestine — General Command (PFLP-GC) — a hardline pro-Syrian group — demanded that a weeklong national dialogue conference under way in Beirut tackle the plight of the refugees and not simply the question of weapons. "The Palestinian question in Lebanon should not be discussed exclusively from the security point of view. We're asking the dialogue conference... to decide on concrete steps as far as the humanitarian, civic and political rights of the Palestinians," PFLP-GC spokesman Anwar Rajab told reporters. "If that's done, the weapons question will not be a problem."

Resolution 1559, adopted by the UN Security Council in 2004, requires the disarmament of all militias in Lebanon, including the Shiite group Hizbollah as well as Palestinian groups. Implementation of the resolution is one of the key issues on the agenda of the national dialogue conference which opened Thursday. The PFLP-GC spokesman called for Palestinian refugees in Lebanon to have the "right to work and housing, including the right to own property, as well as the right to engage in political activities in defence of the Palestinian cause."

"We have to establish an atmosphere of confidence between Lebanese and Palestinians," he said, recalling that in 1982, after the withdrawal of Palestinians in the face of Israel's march on Beirut, hundreds of refugees had been killed in the Beirut camps of Sabra and Chatila. Rajab accused the Lebanese authorities of trying to get rid of the Palestinian community by stealth by denying them their residence rights. "Any Palestinian refugee, even one recognised by the United Nations as resident in Lebanon, can only return home if he gets hold of a visa and they're virtually impossible to get hold of," the spokesman said. "The result is that some 100,000 Palestinians registered in Lebanon are unable to return after leaving to work in the Gulf or elsewhere."
Posted by: Fred || 03/07/2006 00:00 || Comments || Link || E-Mail|| [6462 views] Top|| File under:
Deal on Iran nuclear ambitions could be reached soon — Baradei
The International Atomic Energy Agency chief said on Monday he hoped a deal to defuse a standoff over Iran's nuclear ambitions could be reached soon, as the IAEA board met in a possible prelude to UN Security Council action. Mohammad Baradei cited a surge of diplomacy involving Russia and EU powers in which Iran has offered not to pursue industrial-scale uranium enrichment for up to two years. But its insistence on doing sensitive research is a key sticking point. "I am still very much hopeful that in the next week or so an agreement could be reached," Baradei said, while acknowledging that Russia's proposal to enrich uranium for Iran had snagged on Tehran's determination to purify nuclear fuel itself.

Javad Vaeedi, deputy secretary of Iran's national security council, highlighted that obstacle when he told Reuters that enrichment "research and development" in Iran was irreversible. Iran seems to be counting on divisions in the Security Council over whether to resort to sanctions mooted by the United States. Wielding vetoes in the council, Russia and China could block sanctions that would disrupt their trade ties to Iran.

Posted by: Fred || 03/07/2006 00:00 || Comments || Link || E-Mail|| [6461 views] Top|| File under:
Who's in the News
99
[untagged]
Bookmark
E-Mail Me
The Classics
The O Club
Rantburg Store
The Bloids
The Never-ending Story
Thugburg
Gulf War I
The Way We Were
Bio
Merry-Go-Blog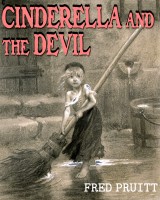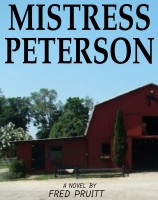 On Sale now!


A multi-volume chronology and reference guide set detailing three years of the Mexican Drug War between 2010 and 2012.

Rantburg.com and borderlandbeat.com correspondent and author Chris Covert presents his first non-fiction work detailing the drug and gang related violence in Mexico.

Chris gives us Mexican press dispatches of drug and gang war violence over three years, presented in a multi volume set intended to chronicle the death, violence and mayhem which has dominated Mexico for six years.
Click here for more information


Meet the Mods
In no particular order...


Steve White
Seafarious
Pappy
lotp
Scooter McGruder
john frum
tu3031
badanov
sherry
ryuge
GolfBravoUSMC
Bright Pebbles
trailing wife
Gloria
Fred
Besoeker
Glenmore
Frank G
3dc
Skidmark
Alaska Paul



Better than the average link...



Rantburg was assembled from recycled algorithms in the United States of America. No trees were destroyed in the production of this weblog. We did hurt some, though. Sorry.
3.239.58.199

Help keep the Burg running! Paypal: