Afghanistan
The Stinger Missile Myth
March 20, 2006: Here's an example of how misleading news gets made. A story about the Taliban getting their hands on batteries, for their American made Stinger anti-aircraft missiles, has been circulating around South Asia. The rumor is that "Pakistani government officials" have given Stinger batteries to the Taliban, so they can revive their 1980s vintage Stinger missiles, and proceed to shoot down lots of U.S. aircraft. The reality is a bit different.

Some 2,000 Stinger missiles were given, in the 1980s, to Afghans fighting Russian invaders. Most of the missiles were not used, and most of those subsequently disappeared, instead of being returned to American control. The missile batteries are dead by now, and the rocket propellant has gone bad as well. Moreover, you cannot just get some geek to cobble together new batteries. The "Stinger battery" also contains cooling elements that make the missile seeker work (by allowing it to pick up the hot exhaust of a jet engine.) The rocket motor is only good for 15 years (after that it will start to degrade and give erratic performance.) Replacing the rocket motor is even more difficult that trying to rig replacement batteries. Other components are also expected to become unreliable after two decades, not to mention the damage done by rough treatment the missiles may have received by the tribesmen holding then. In other words, those 1980s era Stingers are useless unless you replace most of the components. It's unlikely that Pakistan has any capability to refurbish Stinger missiles.

The real danger is from Russian SA-7 portable anti-aircraft missiles. Not as capable as the Stinger, there are still lots of SA-7s available with good batteries. Several have been fired in Iraq recently, although without bringing down anything. In Afghanistan, there are lots of small aircraft and helicopters flying around that are very vulnerable to an old-tech missile like the SA-7. During the 1980s, the Afghans got their hands on lots of SA-7s, fired over 500 of them, and brought down 47 aircraft and helicopters, and damaged 18 others. During the Vietnam war, 528 SA-7s were fired, bringing down 45 aircraft and helicopters, and damaging six others.

These missiles were originally intended for use against jet fighters operating low over the battlefield, but the reality turned out to be different. The most likely targets encountered were helicopters, or propeller driven transports. These aircraft proved to be just the sort of thing twenty pound missiles, with 2-3 pound warheads, could destroy. Against jet fighters with powerful engines, the missiles caused some damage to the tailpipe, but usually failed to bring down the jet. This was first noted during the 1973 Arab-Israeli war, where the Egyptians fired hundreds of SA-7s at Israeli A-4 light bombers. Most of the A-4s, with their 11,187 pounds of thrust engines, survived the encounter. Larger jets, like the F-4 and it's 17,000 pound thrust engines, were even more difficult to bring down. Smaller commercial jets, like the 737 or DC-9 (each using two 14,000 pounds of thrust engines) have proved vulnerable. But a 757 has much larger engines with 43,000 pounds of thrust, and the 747 is 63,000. Moreover, the rear end of jet engines are built to take a lot of punishment from all that hot exhaust spewing out. Put a bird into the front of the engine and you can do some real damage. But these missiles home in on heat, and all of that is at the rear end of the engine. Since the 1970s, about 40 commercial aircraft have been brought down by SA-7s, killing over 500 people.

Russia no longer makes the SA-7, but does manufacture more modern versions, closer to the Stinger in capabilities. Egypt and Pakistan do still make versions of the SA-7. There are still tens of thousands of recently manufactured SA-7s out there, as well as many of the more modern versions (like the SA-18). These are the missiles you have to worry about. Many SA-7s have been found in Iraq and Afghanistan, and some SA-18s have shown up in Iraq. We know from experience that for every ten SA-7s you fire, you are likely to bring down a smaller aircraft or helicopter. An SA-18 is about twice as effective. These missiles are designed to be used by untrained troops, and take some rough handling in the field. One thing that discourages their use, aside from the fact that most will not bring something down, is the fact that they do not have a long range (about four kilometers), and leave a distinctive smoke and flame trail that shows nearby troops or police where the missiles were fired from. These angles should not be underestimated, for they appear to be a major impediment to more widespread use of the missiles.

American helicopters and aircraft are equipped with missile detection and protection (lasers or flares) systems. Twenty year old Stingers, even if they were still in working order, would be no more effective than some of the more modern Russian missiles on the black market.
Posted by: Steve || 03/20/2006 09:50 || Comments || Link || E-Mail|| [373 views] Top|| File under:
Pakistani, Saudi engineers helped destroy Buddhas
The Bamiyan Buddhas in Afghanistan were destroyed by the Taliban with the help of Pakistani and Saudi engineers. According to an account published here on Saturday, a local Afghan told the makers of a Swiss documentary on the giant statues which had stood there, carved in the side of a mountain for hundreds of years, had been destroyed by engineers from Pakistan and Saudi Arabia. The dynamiting of the statues took place in March 2001. Swiss documentary filmmaker Christian Frei, who has made several documentaries that have won praise at various international film festivals, shot 'The Giant Buddhas' in Afghanistan. The film is due to be shown at the National Gallery of Art in Washington on 26 March.

The Taliban went ahead with the destruction of the giant statues, revered for centuries, because they considered them "offensive to Islam". They ignored appeals from around the world, including UNESCO and an appeal from the then Government of Pakistan, made, it would appear now, more "for the record" than any serious intent to stop the Islamist zealots from destroying what the rest of the world considered mankind's heritage.

Taliban minister of information Qudratullah Jamal said in a statement later, "The destruction work is not as easy as people would think. You can't knock down the statues by dynamite or shelling as both of them have been carved in a cliff. They are firmly attached to the mountain." Museums and governments around the world kept hoping until the end that the Taliban would desist from committing what the rest of the world saw as an act of "cultural sacrilege" but they were adamant in their resolve.
Posted by: Steve || 03/20/2006 09:28 || Comments || Link || E-Mail|| [303 views] Top|| File under:
Arabia
Nayef sez Soddy al-Qaeda still active
Saudi Arabia's interior minister said on Sunday the kingdom's war against al Qaeda was not over, even after the death of top leaders of the group's Saudi wing.

"The battle with them is not finished," Prince Nayef bin Abdul-Aziz told state-run television. "You never know, some new leaders might emerge," he added.

Saudi-born Osama bin Laden's group has been waging a violent campaign in the kingdom for nearly three years, aimed at toppling the pro-U.S. monarchy and expelling Westerners from the birthplace of Islam.

Prince Nayef's brief remarks came in response to a question about the damage caused to al Qaeda by the killing of five militants, including four who were on a most-wanted list of al Qaeda-linked suspects, in a clash with security forces last month.

The killings meant that almost all of 15 wanted men thought to be at large inside Saudi Arabia from a list of 36 that was issued last year had been killed or arrested.

Security analysts say the other 21 are outside the country, many believed to have joined insurgents fighting in Iraq, and that some may be dead.

Those killed last month included Fahd al-Juweir, who the government said was a leader of the Saudi wing of al Qaeda.

In a video tape posted on the Internet after his killing, Juweir warned Americans to leave the kingdom or face more bloodshed and bombings.
Posted by: Dan Darling || 03/20/2006 05:14 || Comments || Link || E-Mail|| [279 views] Top|| File under:
Bangladesh
Demand to end FBI activities in country
Ganomukti and Jatiya Sampad Rakkha Sammilito Andolon (GJSRSA) Saturday demanded immediate end to all intelligence activities of FBI in the country, reports UNB. GJSRSA's demand came from a meeting held at the office of Sramajibi Mukti Andolon.
They said the US government has withdrawn its Peace Corps members from Bangladesh fearing militant attacks, but their intelligence agency Federal Bureau of Investigation (FBI) is "exploding bombs" here in the name of collecting clues to bomb attacks.


That's pretty whacked out, but then again this is Bangladesh.
Posted by: Steve White || 03/20/2006 00:00 || Comments || Link || E-Mail|| [289 views] Top|| File under:
Britain
BBC: UK Polygamy law set for challenge
Polygamy law set for challenge

Muslims in Britain are to challenge UK law which forbids husbands from having more than one wife.

They say they will refer Britain's ban on polygamous marriage to the European Court of Human Rights this autumn.

Under Islamic law a man is allowed to have up to four wives, but the Muslim Parliament of Britain

WTF?

says that many families are being forced to live outside the law because their polygamous marriages are not recognised here.

There are no official figures on the number of people practising polygamy in Britain, but it's estimated that there may be hundreds.

One British Muslim wife suffering as a result of polygamy is Sameera, whose 55-year-old husband took up a second wife after 30 years of marriage.

He married a 26-year-old cousin in January, whilst on holiday in Pakistan, without Sameera's knowledge or consent.

Maybe this isn't such a bad idea...



Told by her in-laws she says she was devastated, but feels she has no choice but to accept the situation.

"I just fainted when I first heard," says Sameera. "The fact that he's married such a young girl, a girl old enough to be his daughter. I cried and cried and felt like my mind was exploding. It felt like the ground had just fallen from under me, why did he do it? It shouldn't happen."

Although Islam allows a man to marry up to four wives, he can only do so if his first wife is infertile, or if he marries women who are considered social outcasts. It is not, as many believe, meant to be for the sexual gratification of men.

Oh, no no no. The Prophet (PTUI) would never allow that. No, never. The Prophet (PTUI) is pleased to note that 9 year old girls are universally seen as social outcasts. Heh.



Noshaba Hussein from the Muslim Parliament "I am aware that this practice is taking place in Britain and there are couples who are quite happy and satisfied with their relationship and they would like it to carry on and be protected by law."

The police say there is little they can do. Colin Cramphorn from the Association of Chief Police Officers says he finds cases like Sameera's disturbing, but he believes that politicians need to clarify the law.

"Clearly those communities that have a tradition which allows polygamous marriage have a point of view and they are keen to have that point of view taken into account and recognised as part of a multi-cultural society," says Mr Cramphorn.

"But of course if the law is equivocal, as it currently is, then that prevents all of us achieving the kind of clarity that would no doubt be helpful in the longer term."

What's equivocal about one man, one woman?



Come October, when the Human Rights Act comes into force, British law on such matters will be open to challenges, under article eight of the act which says everyone has the right to respect for his private and family life.

Noshaba Huseein says that if the government refuses to accept the legality of polygamous marriages then the Muslim parliament will take it to the European court of human rights.

"There will be a need to do something much more, in the way of a campaign, if there is a denial of rights and certainly people will be taking actions to the European court to ensure that we have the rights of freedom of religion."

The issue of polygamy encapsulates the debate over whether minorities have the right to follow their own customs or conform to established Judaeo Christian values. The bishop of Rochester, Dr Nazir Ali, believes the government should not succumb to such pressures.

"I don't think that polygamy should be enshrined in law because it will affect the mutual love and companionship that a marriage needs and it will also affect the stability of the family," says Dr Ali.

But Noshaba Hussein warns that if the government continues to overlook their demands they could end up losing ethnic minority votes.

"Muslims are very strong supporters of the Labour government," she says.

"So far I think we've been getting a relatively rough deal and maybe it will be reflected in the polls."

We'll vote Tory. That'll teach 'em.
Posted by: Nimble Spemble || 03/20/2006 08:43 || Comments || Link || E-Mail|| [288 views] Top|| File under:
Caucasus/Russia/Central Asia
Why can't Russia catch Basayev?
From being the most odious Chechen field commander and principal enemy of Russia, Shamil Basayev is increasingly turning into a figure who is somehow unreal. It is now several years since the Russian special services began their hunt for him.

There have been many reports of Basayev's death, and there was even information that he had gone mad. All of this information was supplied by the Russian special services, which have thereby attempted to shrug off responsibility for the fact that they are unable to catch him, while at the same time hinting at their involvement in his illnesses and poisonings.

On several occasions Basayev has indeed fallen into traps arranged by the special services, but each time he has succeeded in slipping away at the last moment.

Basayev's luck gives rise to the most diverse rumours, not only among the people, but even among some law enforcement officials. And the rumours are appropriate, if we consider that during the last three years Basayev has been almost the only figure under whose command perceptible blows have been delivered to Russia's image.

These rumours include the claim that in 1999 Basayev and his forces left Daghestan under cover of Russian helicopters, and that his actions are coordinated by the GRU, the Military Intelligence of the General Staff of the Russian Federal Ministry of Defence.

Supporters of the version alleging Basayev's "protection" by Russian army intelligence refer, though without proof, to his activity during the Georgia-Abkhazia conflict, where he rose to the post of Abkhaz Deputy Minister of Defence, heading a voluntary contingent from the entire Caucasus.

It is asserted that Basayev was able to form his contacts with the Russian special services when Russia openly took the side of separatist Abkhazia, to which it rendered all its military aid.

There is also another matter: why are the Russian special services, in this case military intelligence, conducting this "dirty" game, and what are its purposes?

Some Chechen political scientists believe that there actually exists in Russia a so-called "plot of the generals", who are trying to weaken Russia to please the countries of the West, with the aim of securing a Russian withdrawal from the Caucasus.

Others think that Basayev is simply endowed with good fortune, and because of his brilliant military talent and wolf-like instinct remains invulnerable to his enemies. Not even a reward of 10,000,000 dollars has managed to trace Russia's terrorist ¹ 1.

From merely being a thorn in Russia's side Basayev long ago turned into a chronic illness for the country. But that is not the end of it. With more events of the same kind, the processes of this illness will become irreversible. The signs are already present.
Posted by: Dan Darling || 03/20/2006 05:27 || Comments || Link || E-Mail|| [291 views] Top|| File under:
Thousands of Belarussians denounce election
Minsk - Thousands of protesters thronged the main square of the Belarusian capital on Sunday in defiance of a government ban, refusing to recognize a presidential vote that appeared all but certain to give the iron-fisted incumbent a third term. The protesters chanted "Long Live Belarus!" and the name of the main opposition candidate, Alexander Milinkevich. Some waved a national flag that Lukashenko banned in favor of a Soviet-style replacement, while others waved European Union flags.

"We demand new, honest elections," Milinkevich told the crowd. "This was a complete farce."

Lukashenko won 88.5 percent of the vote compared to 3.8 percent for Milenkevich, central election commission secretary Nikolai Lozovik said, with 22.3 percent of ballots counted. The results virtually guaranteed a third term for the authoritarian leader who has ruled the republic since 1994.

Milinkevich and another opposition candidate, Alexander Kozulin, called on the crowd, which began thinning under a heavy snow, to return to the square Monday evening — signaling they would try to hold a sustained protest of the sort that brought down long-lived regimes in former Soviet republics including Ukraine and Georgia.


Much more at the link. Good luck, Belarus.
Posted by: Seafarious || 03/20/2006 00:00 || Comments || Link || E-Mail|| [309 views] Top|| File under:
China-Japan-Koreas
NKor delegation arrives in China
BEIJING - A 30-member North Korean delegation, led by a brother-in-law of leader Kim Jong-il, has arrived in China to tour economic facilities, diplomatic sources said yesterday. The chief of the delegation, Jang Song-taek, flew to Beijing Saturday aboard a North Korean Koyro Air plane and stayed one night at the Shangri-La Hotel, diplomatic sources in Beijing said.

The North Korean delegation is to visit economic zones in Shenzen, Guangzhou and other southern Chinese cities where leader Kim toured during his trip to China in January, the sources said.

Kim's trip to China spawned speculation that communist North Korea planned a set of economic reform measures modeled after China's. A detailed itinerary for the North Korean delegation was not immediately available.

In recent weeks, Jang, the first deputy chief of the powerful Workers' Party's Central Committee, was also at the center of media attention when he was reportedly reinstated after disappearing from public view for two years. Jang, once dubbed North Korea's No. 2 man, was believed to have been under house arrest as the result of a secrecy-shrouded power struggle.
Posted by: Steve White || 03/20/2006 00:00 || Comments || Link || E-Mail|| [296 views] Top|| File under:
U.S. Move Is Spurring Evictions In S. Korea
SEOUL, March 18 -- Hundreds of elderly South Korean farmers are facing forcible eviction from their land to allow the expansion of a U.S. military base near Seoul, according to the human rights group Amnesty International.

Some of the farmers -- mainly in their sixties and seventies -- suffered bloodied noses during clashes with riot police earlier this month, and several human rights activists were detained, the London-based group said in a statement posted on its Web site Friday.

Police had come to evict the farmers from their homes in Daechuri village in Pyongtaek, 50 miles south of the capital, it said. "I will stay and I will die here" if the government attempts to evict the farmers, Kim Ji Tae, the village chief, said during a candlelight vigil in a school in Daechuri.

Of 210 families, Kim said, 20 had left their land and about 80 would eventually leave the village. The remaining families will stay on their land, he said. "Most of these villagers are very old, and it is distressing to hear of force being used against them," Rajiv Narayan, an East Asia researcher at Amnesty, said in the statement.

Ahn Jung Hoon, a South Korean Defense Ministry spokesman, declined to comment, saying he had not seen the Amnesty statement. David Oten, spokesman for the U.S. military in South Korea, also declined comment.

In December, South Korea's Land Expropriation Committee approved the seizure of the village so the U.S. military could expand Camp Humphreys and move its command from the current headquarters at Yongsan Garrison in central Seoul.

Amnesty International urged the government to release those detained in the clashes and to meet with the evicted farmers to discuss compensation, noting that the financial settlements offered were insufficient to replace their properties. "Any eviction on the current terms would leave the farmers in an extremely vulnerable position with few opportunities to make a living," Narayan said. The government "should ensure the villagers are not left homeless and give them reasonable compensation and alternative farming land close to their new homes."


Making sure the farmers are compensated fairly is reasonable. But if they don't want us in their country, no problem.
Posted by: Steve White || 03/20/2006 00:00 || Comments || Link || E-Mail|| [301 views] Top|| File under:
Down Under
Aust. Police reveal counter-terrorism raids
Police and intelligence officers are poring over documents seized in a fresh round of counter-terrorism raids in New South Wales. The action is part of the ongoing Operation Pendennis, which has resulted in multiple terrorism-related arrests and charges in Sydney and Melbourne since November last year.

On March 9 Federal Police, their New South Wales counterparts and ASIO raided homes at Hoxton Park and Bankstown, in Sydney's south-west. A number of prison cells at Goulburn jail were also raided. The Australian Federal Police (AFP) and ASIO are now assessing documents seized in the raids. No arrests were made and no homes were searched in Victoria. The AFP has confirmed the raids are related to Operation Pendennis. Last November, police claimed they had foiled a major terrorist plot when they simultaneously raided homes in Sydney and Melbourne in the early hours of the morning.

Meanwhile the lawyer for a man arrested during terrorism raids in Sydney last year says authorities breached legal privilege by taking documents from his client's cell during a jail raid. Lawyer Greg Walsh says Omar Baladjam's cell and family home were raided. Mr Walsh says confidential notes Mr Baladjam had made were removed from his cell. "I'm very concerned that authorities, knowing that I was going to visit Mr Baladjam, would in those circumstances seize documents that he'd prepared for the sole purpose of seeking and obtaining legal advice from his lawyer," Mr Walsh said. "So there's a remarkable coincidence that authorities raid his former home and raid his cell, and take confidential records or documents that he's prepared to get legal advice [on]. So any citizen in the community out there can be subject to obviously an arbitrary raid and it would be simple outrage that such documents could be seized by authorities in these circumstances."
Posted by: Oztralian || 03/20/2006 19:33 || Comments || Link || E-Mail|| [294 views] Top|| File under:
Europe
Militants will try to hit Scandinavia
A top Norwegian authority says that Islamist militants are operating in the Nordic countries, exploiting their open, liberal societies and will sooner or later launch an attack in Scandinavia.

"It's only a matter of time before we have a terrorist attack in Scandinavia; in Norway or Denmark or Sweden," Jørn Holme, head of the Police Security Service (PST), Norway's domestic intelligence service, told Reuters.

Al Qaeda named Norway as a potential target, alongside the United States, Britain, Australia and other countries, in 2003.

Norway, the world's third largest oil exporter, is a member of NATO and has troops and fighter jets in Afghanistan but did not back the US-led invasion of Iraq. In 1993 Norway brokered a peace deal between the Palestinians and Israel.

Extremists have previously planted members in Norway to help plan bomb attacks in Europe, Holme said during an interview at the PST's headquarters in Oslo.

"If our integration policy is not good enough, we will have home-made networks. It is very important that our politicians are aware of this," Holme said.

Scandinavia's reputation for liberalism and equality also attracts Muslim radicals who may view the Nordics as a safe, soft option, he said, adding that this reputation must change.

He described as incredible Norway's inability to expel an Iraqi Kurdish mullah who has links with extremist groups and whom the government has called a security risk.

An expulsion order against Mullah Krekar, former head of the radical Islamist group Ansar al-Islam, was originally issued in 2003 but he is still in Norway, taking advantage of a law forbidding the expulsion of anyone to a country where they might risk the death penalty.

"We need a more active system for handling these immigrant issues when the government has declared this person is a threat against our country," Holme said. "We should be able to say 'goodbye' without this long process."

But he stressed that police powers had to strike a balance with Norway's tradition of human rights.

"Its very important that our methods and needs are based around the human rights standards," he said.

Posted by: Besoeker || 03/20/2006 15:02 || Comments || Link || E-Mail|| [414 views] Top|| File under:
Vatican changing heart on Crusades?
THE Vatican has begun moves to rehabilitate the Crusaders by sponsoring a conference at the weekend that portrays the Crusades as wars fought with the "noble aim" of regaining the Holy Land for Christianity. The Crusades are seen by many Muslims as acts of violence that have underpinned Western aggression towards the Arab world ever since. Followers of Osama bin Laden claim to be taking part in a latter-day "jihad against the Jews and Crusaders".

The late Pope John Paul II sought to achieve Muslim- Christian reconciliation by asking "pardon" for the Crusades during the 2000 Millennium celebrations. But John Paul's apologies for the past "errors of the Church" — including the Inquisition and anti-Semitism — irritated some Vatican conservatives. According to Vatican insiders, the dissenters included Cardinal Joseph Ratzinger, now Pope Benedict XVI.



CONFLICT OVER THE HOLY LAND
# Historians count eight Crusades, although dates are disputed: 1095-1101, called by Pope Urban II; 1145-47, led by Louis VII; 1188-92, led by Richard I; 1204, which included the sack of Constantinople; 1217, which included the conquest of Damietta; 1228-29 led by Frederick II; 1249-52, led by King Louis IX of France; and 1270, also under Louis IX.

# Until the early 11th century, Christians, Jews and Muslims coexisted under Muslim rule in the Holy Land. After growing friction, the first Crusade was sparked by ambushes of Christian pilgrims going to Jerusalem. The Byzantine Emperor Alexius appealed to Pope Urban II, who in 1095 called on Christendom to take up arms to free the Holy Land from the "Muslim infidel."

Pope Benedict reached out to Muslims and Jews after his election and called for dialogue. However, the Pope, who is due to visit Turkey in November, has in the past suggested that Turkey's Muslim culture is at variance with Europe's Christian roots.

At the conference, held at the Regina Apostolorum Pontifical University, Roberto De Mattei, an Italian historian, recalled that the Crusades were "a response to the Muslim invasion of Christian lands and the Muslim devastation of the Holy Places".

"The debate has been reopened," La Stampa said. Professor De Mattei noted that the desecration of the Holy Sepulchre in Jerusalem by Muslim forces in 1009 had helped to provoke the First Crusade at the end of the 11th century, called by Pope Urban II. He said that the Crusaders were "martyrs" who had "sacrificed their lives for the faith". He was backed by Jonathan Riley-Smith, Dixie Professor of Ecclesiastical History at Cambridge University, who said that those who sought forgiveness for the Crusades "do not know their history".

Professor Riley-Smith has attacked Sir Ridley Scott's recent film Kingdom of Heaven, starring Orlando Bloom, as "utter nonsense". Professor Riley-Smith said that the script, like much writing on the Crusades, was "historically inaccurate. It depicts the Muslims as civilised and the Crusaders as barbarians. It has nothing to do with reality." It fuels Islamic fundamentalism by propagating "Osama bin Laden's version of history". He said that the Crusaders were sometimes undisciplined and capable of acts of great cruelty. But the same was true of Muslims and of troops in "all ideological wars". Some of the Crusaders' worst excesses were against Orthodox Christians or heretics — as in the sack of Constantinople in 1204.

The American writer Robert Spencer, author of A Politically Incorrect Guide to Islam, told the conference that the mistaken view had taken hold in the West as well as the Arab world that the Crusades were "an unprovoked attack by Europe on the Islamic world". In reality, however, Christians had been persecuted after the Muslim conquest of Jerusalem.
Posted by: Dan Darling || 03/20/2006 05:41 || Comments || Link || E-Mail|| [280 views] Top|| File under:
Belarusian president calls Bush world's 'premier terrorist'
President Alexander Lukashenko on Sunday called US President George W. Bush "the premier terrorist on our planet". Lukashenko made the comment after casting his ballot in the presidential election in which he is seeking to extend his 12-year tenure — and which the United States has repeatedly criticised as being conducted under repressive conditions. Bush has referred to Belarus as Europe's last dictatorship, while Lukashenko claims the West — and the United States in particular — aims to unseat him.
Posted by: Fred || 03/20/2006 00:00 || Comments || Link || E-Mail|| [283 views] Top|| File under:
Turkish group accuses German paper of insulting Islam
A Turkish lobbying group said it has filed a criminal complaint against a German newspaper for printing a series of Danish cartoons lampooning the Prophet Mohammed last month.

It said the complaint was filed with prosecutors in the northern city of Cologne, charging daily Die Welt with violating Germany's criminal code by printing 12 cartoons of Islam's Prophet on Feb. 1 despite global unrest sparked by their initial appearance in a Danish paper.

While freedom of the press is guaranteed by the German Constitution, the country's law forbids public insults against religious societies, beliefs and groups that support specific world views.

"It is not the point of a free press to insult the religious sensibilities of nearly 3 million Muslims in Germany with provocations of this kind," said Abdullah Emil, general secretary of the Union of European Turkish Democrats (UETD).

Guenther Feld, a public prosecutor in Cologne, where the UETD is based, confirmed having received the complaint and said he would study it.

Even if the prosecutors decided to formally press charges, Feld told Reuters it was unclear whether it would be handled in Cologne or Hamburg, where the daily's owner, German newspaper publisher Axel Springer, is based.

Axel Springer's spokeswoman, Silvie Rundel, said there were currently no official legal complaints, or complaints by the German media watchdog, pending against Die Welt.

Last Wednesday Denmark's own public prosecutor decided not to press charges against a newspaper for allegedly violating Denmark's blasphemy law by printing the 12 drawings of the Prophet Mohammed that triggered widespread Muslim anger.

The caricatures, later reprinted in other countries, provoked protests among Muslims, who believe it is blasphemous to depict the prophet. At least 50 people were killed in protests in the Middle East and Asia, three Danish embassies were attacked and many Muslims boycotted Danish goods.

Last month a German court convicted a businessman of insulting Islam by printing the word "Koran" on toilet paper and offering it to mosques. He was given a one-year jail sentence, suspended for five years, and ordered to complete 300 hours of community service.

Posted by: lotp || 03/20/2006 00:00 || Comments || Link || E-Mail|| [297 views] Top|| File under:
Fifth Column
Susan Sarandon To Portray 'Peace Mom' Cindy Sheehan In Biopic
In a move that shouldn't be a shock to anyone, Susan Sarandon has signed on to portray anti-war activist Cindy Sheehan.

Won't Susan have to move to the right to play Cindy?

But the all new Cindy-revue doesn't stop there. A crew will reportedly film Sheehan for a weekly reality series on the Sundance Channel.

Somehow the word "reality" and "Cindy Sheehan" just don't seem to go together

Her letters to President Bush inspired "Peace Mom," a one-woman monologue show in London. A memoir is due to her publisher April 1.


Has "60 Minutes" booked her yet to pimp her book?

And according to the San Francisco Chronicle, "she hopes to reschedule a trip to address the European Union, postponed, she says, because of injuries when she was arrested yet again and jailed earlier this month on charges of blocking entrance to the U.S. Mission to the United Nations."
Posted by: Steve || 03/20/2006 09:32 || Comments || Link || E-Mail|| [313 views] Top|| File under:
Home Front: Politix
Former General Eaton sez Rumsfeld should resign
Al-Guardian, so you'll have to ignore some of the window dressing ...


A former US army general yesterday called for Donald Rumsfeld to resign on grounds of incompetence in Iraq, hours after Ayad Allawi, the former US-backed Iraqi prime minister, declared the country to be in the thick of a civil war that could soon "reach the point of no return".

Three years after Iraq was invaded, statistics published yesterday show that the frequency of insurgent bombings and group killings is growing, but both Mr Rumsfeld, the defence secretary, and George Bush have vowed to fight on.

"Turning our backs on postwar Iraq today would be the modern equivalent of handing postwar Germany back to the Nazis," the defence secretary wrote in a Washington Post commentary, as the administration tried to quell growing concern that the conflict was unravelling beyond Washington's control.

President Bush made a brief appearance on the White House lawn to say he was "encouraged" by progress on forming a unity government in Iraq. But he had no other good news to mark three years of a war in which more than 2,300 Americans have died, and which has so far cost $500bn (nearly £290bn).

The US commander in Iraq, General George Casey, said that the troop withdrawals he had forecast for this spring or summer might have to wait until the end of the year or even 2007. And Paul Eaton, a former American army general in charge of training Iraqi forces until 2004, marked the anniversary with a furious attack on Mr Rumsfeld, saying he was "not competent to lead our armed forces".

In London, Mr Allawi told BBC 2's Sunday AM programme: "We are losing each day, as an average, 50 to 60 people throughout the country, if not more. If this is not civil war, then God knows what civil war is."

Britain's defence secretary, John Reid, rejected that assessment. In Baghdad's green zone, he said that most of Iraq was under control: "There is not civil war now, nor is it inevitable, nor is it imminent".

In Washington, the US vice-president, Dick Cheney, also appeared on television to play down ideas of civil war. He told the CBS programme Face the Nation that the surge in attacks aimed at fomenting sectarian conflict simply reflected the insurgents' "state of desperation".

The remark echoed a similarly optimistic phrase used by Mr Cheney in March last year, when he claimed the insurgency was in its "last throes". Yesterday, he maintained that that description was still "basically accurate".

There were signs yesterday that the Bush administration was losing its ability to shape perception of the conflict, even among partisan Republicans. George Will, an influential conservative commentator, yesterday compared Iraq's war to that of the 1930s Spanish civil war.

Mr Allawi now heads a list of secular parties that had hoped to broker a compromise between the Shia and Sunni parties. He warned that if Iraq reached the point of no return it would "not only fall apart, but sectarianism would spread through the region". He said even Europe and the US would "not be spared all the violence" linked to sectarian problems.

There were no public gatherings in Baghdad yesterday. People continued to race to work and back home, fearing explosions, kidnapping or murder.

Iraqi police reported that US troops had killed eight people, after a patrol was ambushed in the Sunni town of Duluiya, north of Baghdad, early yesterday. The victims included a 13-year-old boy and his parents, who were shot dead.

According to figures compiled by the Brookings Institution, in Washington, there were 75 attacks a day last month, compared with 54 on average a year earlier. The number of Iraqi civilians being killed in the conflict rose to 1,000 in February, from 750 in February 2005. There are now 232,000 Iraqi security personnel, up 90,000 over the past 12 months, but their ability to control the situation is a matter of dispute. Oil production, the mainstay of the economy, is in decline.

The Islamist parties have failed to agree on a national unity government and sectarian violence has markedly increased.

Last July Gen Casey predicted that if the political process went well there could be "fairly substantial reductions" in US troops in Iraq this spring or summer.

Yesterday, calling on the US to keep its nerve, Mr Rumsfeld pointed to the swelling ranks of Iraqi government forces. But Mr Eaton, a former major general, said the defence secretary had "shown himself incompetent strategically, operationally and tactically", and was "far more than anyone else, responsible for what has happened to our important mission in Iraq". Mr Rumsfeld had to step down, he said.
Posted by: Dan Darling || 03/20/2006 05:38 || Comments || Link || E-Mail|| [287 views] Top|| File under:
Arctic refuge drilling back on the table
Via Bros. Judd and Mary Landrieu:
The Republican-led push to open part of the Arctic National Wildlife Refuge to oil drilling is back on Congress' table, after the Senate included that provision in its $2.8 trillion budget bill.

Democrats were unable to block the provision after one of their own, Sen. Mary Landrieu, supported the budget bill, which passed 51-49 on Thursday. The Louisiana Democrat sided with Republicans after winning concessions to help her hurricane-damaged state of Louisiana and rest of the Gulf Coast....


--SNIP--
Posted by: anonymous2u || 03/20/2006 00:00 || Comments || Link || E-Mail|| [299 views] Top|| File under:
Home Front: WoT
American Terrorists Warn of New Home Grown Cells
The following video is an interview with 3 Americans..



former Palestinian terrorists who now preach peace. The first person interviewed here is Walid Shoebat. Walid really pisses terrorists and their ass kissing supporters off, because he really shames them and their culture:



WOT



Posted by: RD || 03/20/2006 00:37 || Comments || Link || E-Mail|| [322 views] Top|| File under:
India-Pakistan
Indian Govt admits it taps phones illegally
Govt admits it taps phones illegally

Abraham Thomas/ New Delhi

Phone-tapping case in SC ---- The Government on Monday admitted in the Supreme Court that during the six months between September 2005 and February 2006, 15 telephones were tapped without the requisite order from the authorities. In five other cases, the confirmation or approval by the authorities arrived beyond the stipulated period.

In separate affidavits, the Union Ministry of Home Affairs and the Delhi Government disclosed that during the six-month period, altogether 439 phones were tapped, out of which in 419 cases, the requisite permission from the competent authority was obtained within the stipulated period of 15 days from the date of request for interception. In other cases, the phones were tapped in violation of Government norms.

The matter came up during the hearing of an application by Samajwadi Party general secretary Amar Singh, who had sought the Court's intervention for stay on telecast, broadcast or publication of his illegally tapped telephone conversation.

A visibly annoyed Bench headed by Chief Justice YK Sabharwal observed, "Whether a call has been intercepted illegally is one aspect. But first the service providers have to show the authority of law by which they can entertain the request by any person seeking to tap telephone of another person."

Noting that under the formal procedure, either the State Government or the Centre can process the request for interception of private cell phone numbers, the bench added, "But in reality it does appear in some cases that phones are tapped without a request from the designated authority to the concerned service provider."

Cautioning the service providers and the Centre to prepare their replies addressing these concerns within three weeks, the court outlined its two-fold concern. Firstly, the Bench said, "Strict procedure is to be followed on interception under authority of law and further guidelines or change in existing Telegraph Act with respect to the changed scenario of technology."

Its second concern was addressed specifically to the service providers. It said, "The illegal interception, if any, by telephone companies or their officials with or without following procedure and steps taken to prevent such practice needs to be addressed too."

The Solicitor General, appearing on behalf of the Centre conveyed the Centre's decision to "comprehensively"study the law. The court demanded a balance between the rights in national security and rights of a person's privacy. It was pointed out to court that as on date there existed 138 service providers catering to a subscriber base of 135 million, which was too gigantic a figure to be monitored.

The Delhi Police too apprised the court of certain checks and balances newly introduced in the procedure for obtaining authorisation for interception, which would essentially counter the prevailing malaise.

It must be recalled that on the previous date of hearing, court had restricted all television and print media from airing or publishing any clandestine operation conducted via cell phone after an application to this effect was filed by Samajwadi Party leader Mr Amar Singh. In his application, Mr Amar Singh had alleged that his phones were tapped illegally by the Delhi Police.

Mr Singh's counsel had argued on the previous date that a total of 323 phones, including the one of his client was tapped illegally. The Delhi Police, however, refuted the claim by supplying figures on Monday stating with regard to 245 phones, due permission was obtained. In cases of 15 phone lines, request was not sent by police to Delhi Government since the same pertained to those involved in criminal activities. While in some cases, the phones were found to be non-operational and thus discarded, in others, the tapping was discontinued after the accused were arrested or the purpose of investigation had concluded. Besides Reliance, information pertaining to VSNL, BSNL, MTNL, Tata, Idea Cellular, Hutch, and Airtel were also supplied to court.
Posted by: Shaviling Whealet8175 || 03/20/2006 18:58 || Comments || Link || E-Mail|| [303 views] Top|| File under:
LoC could be basis of Kashmir solution: Narayanan
India's National Security Adviser MK Narayanan has indicated the Line of Control (LoC) that divides Jammu and Kashmir between India and Pakistan could form the basis for a lasting solution to the Kashmir problem. New Delhi has always maintained that the entire state of Jammu and Kashmir, including the part under Pakistani control, is an integral part of India, and Narayanan's comments marked a departure from this position.

In a wide-ranging interview with the CNN-IBN news channel aired on Sunday, Narayanan referred to the resolution of the Kashmir dispute and said: "It may not be easy. The point really is, I presume, that if finally you have to reach an agreement there must be certain amount of give and take.

"I suppose when people talk in terms of Line of Control it is saying that: 'All right, what has been the actual ground position in the last so many years?' That may be the starting point for an exercise to any changes that you might like to make."

But Narayanan said Pakistan did not seem serious about finding a solution to the Kashmir problem and that India was confused by the suggestions emanating from Islamabad. "Pakistani suggestions will not lead us forward," he maintained.
Narayanan admitted that Indians could be becoming a part of the Pakistani-sponsored jehadi movement in the country. "There is a very distinct attempt to alter the mix, if I may say so. We do find, here and there, individuals who are Indians who are getting involved in these (terrorist) offences," he said. "Almost all of them are sort of inveigled into going across. Sometimes it is Bangkok that is the port from which they go and sometimes it is West Asia. By and large, they are Pakistani connections," he said.


Since the Paks have no direct way of fighting with India without getting stomped, they have to find indirect ways. That includes terrorism within India.

Even so, Narayanan did not rule out a dialogue with Pakistan-based United Jehad Council chairman Syed Salahuddin.

Narayanan also spoke about the India-China border dispute and said leaders of both countries were "ready to go forward", even as New Delhi and Beijing would "have to consider giving up their respective claims" related to the disputed border. Narayanan, who is India's special representative for talks with China on the border dispute, said: "The last round of Indo-China talks were quite a big step forward.

"The leaders of both the countries are ready to go forward on the boundary dispute. India and China will have to consider giving up their respective claims."


An interesting statement: settling the border could lead to some thaw between the two countries, though it wouldn't change the overall strategic position of both.

He was also confident of the US Congress ratifying the civilian nuclear deal struck with India during the visit of President George W Bush this month, saying "we are optimistic".

"(Under Secretary of State) Nicholas Burns spoke to (our) foreign secretary and he admitted that it is a difficult task, but we are making good progress," Narayanan said. "We are optimistic and I think that it is good for the country and good for the world at large. And despite the fact that there are a large number of doubters all over, we have got a good deal," he asserted.

Holding that the nuclear deal would not dent India's nuclear capability, Narayanan made it clear that New Delhi will not consider new conditions for the pact.
Posted by: Steve White || 03/20/2006 00:00 || Comments || Link || E-Mail|| [291 views] Top|| File under:
Nawaz never met Osama, says PML-N
The Pakistan Muslim League-Nawaz (PML-N) on Sunday stated that former prime minister Nawaz Sharif had never met Osama bin Laden. In a press statement, PML-N Secretary General Siddique-ul-Farooq said that the PML-N leader had neither held a meeting with the Al Qaeda chief, nor did they discuss political cooperation.

Reacting to a recent statement by MMA President Qazi Hussain Ahmed, that said that bin Laden wanted Sharif to become prime minister, the PML-N secretary general said that that might be a personal opinion of the Al Qaeda chief. He said that since Sharif never met one of the most-wanted men on earth, there was no question of him asking for his support. He said that Sharif believed in the power of the electorate and would be elected prime minister again.
Posted by: Fred || 03/20/2006 00:00 || Comments || Link || E-Mail|| [290 views] Top|| File under:
Afghan FM says Osama, Zawahri and Mulla Omar all in Pakistan
Afghan Foreign Minister Abdullah Abdullah claimed here on Sunday that Osama Bin Laden, Ayman Zawahiri and Mulla Omar are all together and in Pakistan, where other Al Qaeda figures have been found and apprehended. Asked by CNN where Osama Bin Laden is, Abdullah replied that according to his country's intelligence, the Al Qaeda leader is "outside Afghanistan and he might be in the same place where other members of Al Qaeda have been arrested." He added that Ayman Zawahiri was also in the same place where Bin Laden was. Asked pointblank if he was in Pakistan, the foreign minister replied that it was "more likely." To the question where Mulla Omar was, he replied that all these "friends" should be found together.
Posted by: Fred || 03/20/2006 00:00 || Comments || Link || E-Mail|| [284 views] Top|| File under:
Pak says nuclear deals should not be country-specific
Days after introduction of a bill in American Congress seeking its approval for implementation of the Indo-US nuclear deal, Pakistan has said there should be a package for both neighbours and not country-specific pacts on a subject as critical as nuclear technology, in the interest of balance of power in South Asia.


They're making the assumption that a balance of power in South Asia is on our agenda. They haven't caught on yet...

"We do understand and appreciate the under-pinnings of the US' de-hyphenated policy in South Asia, but this should not be leaning so heavily on one side," Pakistani Ambassador to Washington Jehangir Karamat said in a statement, reacting to the bill which was introduced in the US Senate and House of Representatives on Thursday.


De-hyphenated? What the heck is that?

Dunno, but it sounds painful.

President Pervez Musharraf has said that "our security policy is no longer India-centric. He has also emphasised minimum deterrence as a pillar of our policy, and has said, that we do not want an arms race with India," Karamat maintained.


Since they can't afford one.

How's it feel, being left in the dust?

"Pakistan, is of course, committed to democracy - but, its policies are supporting the development of the political, social and economic institutions.


Pakland is, of course, committed to democracy, not to individual freedom. People can vote every couple weeks if they want to, but if the holy men run things they might as well go bowling. I don't think we're any more in favor of lip-service democracy than we are of bloody-handed dictators.

"The military will take its rightful place, once this process is complete; because right now, it is the major driver for institutional development," Karamat said in the statement issued to Pakistani journalists.


It has been for many years now. That's how you ended up with a country that should be institutionalized.

"We cannot have internal chaos, and we need US policy to help and support us in this process. This is not the time for an imbalance in the region," he said.


Fuggitaboutit, we're not helping you with the bomb.
Posted by: Steve White || 03/20/2006 00:00 || Comments || Link || E-Mail|| [274 views] Top|| File under:
Iraq
NBC: Saddam's foreign minister was CIA source
In the period before the Iraq war, Saddam Hussein's foreign minister Naji Sabri was a secret paid source of the CIA, "NBC Nightly News" reported on Monday. Citing unnamed current and former U.S. intelligence officials, NBC said Sabri provided details of Saddam's weapons of mass destruction that turned out to be more accurate than CIA estimates.

Intelligence sources said Sabri was paid more than $100,000 through an intermediary in a September 2002 deal brokered by the French. Sabri may have thought he was working with the French, but some U.S. intelligence officials believe he knew it was the CIA. The CIA questioned Sabri through a go-between about Saddam's WMD program, the report said. According to the intelligence sources, Sabri indicated that Saddam had no significant weapons program and that while the deposed Iraqi leader desperately wanted a nuclear bomb it would have taken more time for him to build one than the CIA's several-months-to-a-year estimate, NBC reported. Both the CIA and Sabri said Saddam had stockpiled chemical weapons, but both were wrong.

Love the editorial insertion...

Citing intelligence sources, NBC said the CIA's brief relations with Sabri ended after he refused to defect to the United States. The agency had been hoping for a public relations coup, the network said. Sabri was not named among the former senior Iraqi officials on the U.S. most-wanted list of 55 Iraqi fugitives. NBC said it found Sabri teaching at a university in the Middle East, but was not revealing his location for security reasons. Sabri declined to be interviewed or to comment as did the CIA, NBC said, adding that the agency also would not say why it did not listen to Sabri's warnings. A CIA representative had no comment on the report.


Gee. Golly. Shucks. It'd be too bad if somebody bumped him off for revenge. NBC Nightly News wouldn't turn a hair, of course.
Posted by: Pappy || 03/20/2006 22:09 || Comments || Link || E-Mail|| [286 views] Top|| File under:
Economic analysis of War in Iraq vs. Containment
AEI Study. EFL of Exec Summary



Forcible regime change in Iraq has proved to be a costly undertaking. As of January 2006, it appears likely that the Iraq intervention will ultimately unfold along a path that implies present value costs for the United States in the range of 410 to 630 billion in 2003 dollars. These figures reflect a 2 percent annual discount rate. They capture the estimated economic costs of U.S. military resources deployed in the war and postwar occupation, the value of lost lives and injuries sustained by U.S. soldiers, the lifetime medical costs of treating injured soldiers, and U.S. outlays for humanitarian assistance and postwar reconstruction.

Containment required the continuous engagement of a potent U.S. military force in southern Turkey, the Middle East and the Persian Gulf. The United States devoted roughly 28,000 troops, 30 naval vessels, 200 military aircraft and other equipment to Iraqi containment efforts prior to the pre-war buildup. We estimate the economic cost of these military resources to be about $14.5 billion per year. Based on our assessment of the likely duration of a dangerous regime in Iraq, absent external intervention, this annual flow translates into an expected present value of nearly $300 billion.

Contingencies can sharply raise the expected cost of the containment policy. We also develop an integrated analysis that simultaneously captures several possible contingencies under a policy of containment. The integrated analysis focuses on three scenarios chosen to capture a range of views about the likelihood and cost of the contingencies. Factoring the contingencies into the analysis yields present value costs for the containment policy in the range of $350 to $700 billion. These large sums are in the same ballpark as the likely costs of the Iraq intervention seen from the vantage point of early 2006. Thus, even with the benefit of partial hindsight, it is difficult to gauge whether the Iraq intervention is more costly than containment.

We also consider the consequences of the war-versus containment choice in two other respects: the economic well-being of Iraqis, and the loss of Iraqi lives. Based on our analysis, we conclude that the war will lead to large improvements in the economic well-being of most Iraqis relative to their prospects under the policy of containment. If, over the course of a generation, Iraqis recover even half of the economic losses they suffered under Saddam Hussein, then they will be significantly better off in material terms as a consequence of forcible regime change.

The economic failures of the Saddam Hussein regime were not its greatest crimes. The regime brought torture, repression, displacement and death to huge numbers of Iraqis and others. We review some of the evidence in this regard, drawing heavily on work by others. All told, the regime killed or caused the deaths of more than 500,000 Iraqis. Under the policy of containment after the 1991 Gulf War, a reasonable estimate is that at least 200,000 Iraqis died prematurely at the hands of the regime or as a direct consequence of its policies, including its refusal to comply with U.N. Security Council Resolutions and its diversion of oil revenues and other resources to palaces and monuments. Had containment remained in effect, the historical record suggests that premature Iraqi deaths would have continued indefinitely at the rate of 10,000 to 30,000 per year. There is, of course, a great deal of uncertainty about the number of premature Iraqi deaths under either war or containment, but we think the weight of evidence points to a greater Iraqi death toll from a continuation of the pre-war containment policy. Perhaps the strongest reason to question this assessment is the possibility that a post-war Iraq could devolve into an extended and large-scale civil war. This possibility cannot be ruled out. What can be ruled out in light of the evidence is that the leading alternative to war involved little loss of Iraqi lives.
Posted by: Nimble Spemble || 03/20/2006 16:24 || Comments || Link || E-Mail|| [283 views] Top|| File under:
In Iraq, US influence wanes as full-scale civil war looms
BAGHDAD - Every day, more violence. And more uncertainty for Iraqis than they have ever known, as they mark three years since American troops invaded. The wave of optimism that once buoyed Iraqis after the fall of Saddam Hussein is now being marked as yet another casualty of the bombs and murders that are part of daily life here. But even as Iraq slides toward full-scale civil war, Iraqi analysts are trying to envision a way out of a vicious insurgency, political deadlock, and sectarian bloodshed.

One factor they are considering is the changing American role. Despite the continued presence of 130,000 American troops, and arm-twisting efforts by US diplomats to forge a unity government, Iraq's democratic political process is, by definition, giving the US even less leverage to shape this broken nation's future.

"The majority of Iraqis are now against this occupation, whether they are Sunni, Shiite or Kurd," says Wamidh Omar Nadhmi, a political scientist who heads a Sunni-led group called the Foundation Conference. "But those in government positions are trying to unleash a campaign of suppression, to take advantage [of the violence], to dominate.


Remind me why the Kurds would be upset that Shiia and Sunni are killing each other, now they get what they've wanted all along, their own country.


"Now we are told: '[The Americans] are not going to take sides,' " says Mr. Nadhmi, referring to remarks by US officials last week that Iraqi forces must handle sectarian strife on their own. "But if it comes to civil war, and the US does not try to keep order, as the controlling power, then why do they stay in Iraq?"

Tens of thousands of Iraqis have died in a maelstrom of insurgent violence. Many hundreds more are dying in sectarian killings that flared a month ago, after the destruction of the gold-domed Shiite shrine at Samarra. The grim reality today - and the perception among so many Iraqis that the US is responsible - could not be in sharper contrast from the faith Iraqis once held, that the all-powerful Americans would solve their problems.

"It is unfortunate that we are in civil war," Iyad Allawi, Iraq's former prime minister, told BBC news Sunday. "We are losing each day an average of 50 to 60 people throughout the country, if not more. If this is not civil war, then God knows what civil war is."


Comments? Any Civil war naysayers?


That view is hotly disputed by US officials and commanders, but is on the lips of many Iraqis here. "Maybe we have not reached a point of no return yet, but we are moving towards this point," said Mr. Allawi. But escaping that vortex will not be easy, analysts say.

"The new government is incapable of ruling the street without the American presence," says Ahmad al-Rikabi, head of the popular Radio Dijla in Baghdad. "If [US forces] left Iraq, the future of the country would be in the hands of the militias. This is the case already, but we still have some hope [the US] will keep some balance." The stakes could not be higher, for Iraq or for the region, President Bush said last week. "The battle lines in Iraq are clearly drawn for the world to see, and there is no middle ground," he said. "The enemy will emerge from Iraq one of two ways: Emboldened or defeated."

US Ambassador Zalmay Khalilzad has been pushing Iraqi leaders to form a unity government, that would mend rifts inside the main Shiite bloc, and ensure a significant role for the minority Sunni Arabs. At the formal opening of parliament last Thursday, he had a place in the handshaking line alongside Iraqi political leaders. But diplomats close to the talks say not all Iraqi leaders welcome the forceful US intervention. Both Washington and Tehran have signaled that they could commence talks to solve the crisis, in what would be the first publicly acknowledged contact since Iran's 1979 Islamic revolution.

"Saddam Hussein is still ruling Iraq - he may be behind bars, but he created the mentality we have today," says Mr. Rikabi. "Saddam has to be executed. It's not revenge, and won't be satisfying for his victims. But it will be good for Shiite and Kurds, and even Sunnis, to help them focus on their leaders."
"The symbols of the past are still in front of our eyes; we're still living in the past, and must get rid of the past," says Rikabi.
Sectarian violence grows

But getting rid of the past means getting rid of business as usual, and that means coming to terms with the increasingly pervasive Shiite militia influence in Iraq's security forces, which are accused of abuse, torture, and operating death squads that target Sunni Arabs. They also reportedly let other Shiite militias, like the Mahdi Army of anti-US cleric Moqtada al-Sadr, operate with impunity.n"The first thing is to change the minister," says a Shiite police colonel who asked not to be named, referring to Bayan Jabr, the minister of interior and a former Badr militia leader. "We need an independent one."

Ambassador Khalilzad has pushed for such a change. Shiites are targeted almost exclusively by the Sunni Arab extremist insurgents. But Sunni Arabs say they see little change on the ground. "Nobody obliged the minister of interior to resign - he should be arrested," says Mr. Wamidh. "There have been no actual steps in favor of the Sunnis, but accumulated attacks against them."

The daily toll was again evident Sunday, as hundreds of thousands of Shiite pilgrims made their way by foot to the sacred city of Karbala, south of Baghdad, to mark Monday the death of Hussein, the grandson of the prophet Muhammad. Pilgrims have been subject to drive-by shootings and bombings by Sunni Arab extremists that have killed four. A mortar landed near the shrine of Imam Hussein but caused no harm. An extra 700 American troops were deployed from Kuwait, to boost security during the religious event. In Baghdad four bodies killed execution-style were found Sunday; 22 were found, by one count, the day before.

Whatever the result of the political wrangling, many Iraqis say it will not be enough to correct three years of US mistakes - from disbanding Saddam Hussein's 400,000-strong army with the stroke of a pen, to a vigorous de-Baathification plan that swept capable bureaucrats from government - that helped fuel insurgency.

"If only they had left those murdering thugs in charge......."

But there is a further problem, analysts say, that no amount of US influence can help: The fact that insecurity is so pervasive, that Iraqi leaders and the government meet inside the bubble of the Green Zone, among a labyrinth of 12-foot-high concrete blast walls woven together with coils of concertina wire that keep them safe, as well as isolated. "The politicians are out of touch with the street, so it is like a group of blind people negotiating," says Rikabi. "They have nothing to do with the Republic of Iraq ... they do not feel a power cut for a second, while outside, [electricity] is off for 22 hours a day. You can't make the right decision, when the prime minister still has his family in London."

Relying on such politicians also risks the endgame for the US, which wants a unity government to take control - and control Iraqi security forces - so American forces can begin withdrawing. "I can see their dilemma," says Nadhmi. "[President George] Bush is triumphant about democracy in Iraq, but if he tries to intervene and put in a prime minister of his own, it would be a contradiction."

Still, options are limited for the US - both military and political - which last week accused Iran of "meddling" in Iraqi affairs, and claimed that Iran had helped insurgents improve their explosive techniques. The US military's "kinetic or muscular approach has failed to produce sustained success," says a report last month from the International Institute of Strategic Studies (IISS), noting that insurgent attacks at a tempo of 75 per day against coalition forces show "no signs of diminishing."

It notes that several key non-Al Qaeda insurgent groups secretly agreed to a 21-point "principles for dialogue" with US forces last December. Such talks have not taken place in part, the IISS says, because "the very logic of elections, bringing to power an indigenous government with a mandate, has directly reduced US influence over Iraqi politics."

This has been clear for months to many in Iraq, who look back with nostalgia on Saddam Hussein, in the way that older Russians often crave the order once instilled upon the Soviet Union by Josef Stalin. "People were executed in Saddam's days, but it is the same today," says Rikabi, of Radio Dijla. "Then it was behind high walls, now it is by this or that militia. "Before, people respected the traffic police, there was an organization, a state; today we have the smell, the shadow of a government," says Rikabi. "Before, people would go to restaurants until 2 a.m.; today their lives are full of fear.

"And the trains used to run on time"


"Then, we had one Saddam Hussein," concludes Rikabi. "Today, we have many Saddam Husseins."
Posted by: Whomoling Spineng8261 || 03/20/2006 10:58 || Comments || Link || E-Mail|| [283 views] Top|| File under:
Iraqis form star chamber national unity council to oversee major decisions
Iraqi officials announced Sunday that they had agreed to form a council of the country's top politicians to make policy on security and economic issues in the new government. The council, which will include the prime minister and president, is an attempt to include all the country's major factions in decision-making at a time of rising sectarian tensions.


I believe King Chuck I had a Star Chamber, too, until the Long Parliament. Cromwell ended up cutting his head off.

The Iraqi constitution approved by voters last fall does not have language supporting the creation of such a council. The 19-member body will essentially concentrate power in the hands of the country's political elites party leaders, and supersede the Cabinet and parliament in making broad decisions. The move is a step forward in the snail-paced negotiations over the formation of a full, four-year government.


It also sets an awful precedent.

Debate over creating what is being described as the national security council, and what powers it would wield, had contributed to the deadlock in the talks. The main Shiite political bloc, which is expected to hold the most executive power in the new government, had opposed formation of the council, while the Kurds, Sunni Arabs, secular politicians and U.S. officials had pushed for it. Many Shiite leaders viewed the idea of the council, first proposed by Massoud Barzani, the president of Iraqi Kurdistan, as an attempt to hamstring the prime minister, expected to be a Shiite, and check the power of the main Shiite bloc, known as the United Iraqi Alliance.

But on Sunday, after five hours of negotiations at the president's guest villa in Baghdad, the Shiites agreed to the council's formation. Because of the way the council will be set up, the Shiites, who constitute the largest political bloc in parliament, will have an effective veto over council decisions. Furthermore, the prime minister or president will be able to override any decisions they disagree with if the decisions conflict with the executives' constitutional authority. Otherwise, the council's actions will be binding. "It's a good thing," said Adnan Pachachi, the speaker of parliament and a secular politician. "It's a safety valve in a way. Decisions will be taken in which all major political parties will be part of. No one will accuse the prime minister of making decisions on his own."


Sammy's in jug, on his way to the gallows, but the Revolutionary Command Council lives on...
Posted by: Dan Darling || 03/20/2006 05:36 || Comments || Link || E-Mail|| [308 views] Top|| File under:
Sammy ordered 1987 chemical attack
SADDAM Hussein ordered plans to be drawn up for a chemical weapons attack on Kurdish guerrilla bases in northern Iraq in 1987, according to a letter signed by his personal secretary.

The letter was among a series of memos between Saddam's office, military intelligence and the army found by United States troops in Iraq; they do not say if the attack was carried out.

The planned attack appears to have been part of the 1987-88 campaign that left more than 180,000 Kurds dead and demolished hundreds of Kurdish villages in northern Iraq. In the most notorious incident, the town of Halabja was bombed with mustard and nerve gas in 1988, killing 5,000 residents.

In the papers released by the US, a report from Iraq's military intelligence details the bases of Kurdish rebels, led by Ibrahim Barzani, and Iranian troops.

Saddam's secretary replies, saying, "The leader Mr President has ordered that your department study with experts a surprise attack with special ammunition in the areas of Barzani's gangs and the [former Iranian leader Ayatollah] Khomeini Guards."

"Special ammunition" is the phrase used throughout Saddam's regime for chemical weapons. Later documents mention specifically the nerve agent sarin and mustard gas.

The US military says the government "has made no determination regarding the authenticity of the documents, validity or factual accuracy of the information contained therein".
Posted by: Dan Darling || 03/20/2006 05:35 || Comments || Link || E-Mail|| [279 views] Top|| File under:
Chaos in Iraq plays into Zarq's hand
By Abdel Bari Atwan, the editor of the anti-American al-Quds al-Arabi (Arab Jerusalem) paper and as big a fan of Osama's as you could possibly hope for. Edited for spittle and neocon conspiracy quackdom.


The Feb. 22 bombing of the golden mosque in Samarra - considered one of Shiite Islam's holiest shrines - triggered the unprecedented levels of sectarian violence currently under way in Iraq. The hand behind this strike at the Shiite majority in all probability points to Al Qaeda, intent on fomenting the low-level civil strife that has churned for months into something far greater.

A full-out civil war in Iraq would strengthen Al Qaeda's growing reach in Iraq. Abu Mussab al-Zarqawi, the leader of Al Qaeda in this Land of the Two Rivers, has long expressed a vitriolic hatred for the "heretic and atheist" Shiites, the "secret allies of the Americans." In a June 15, 2004, letter to Osama bin Laden, Mr. Zarqawi described Shiites as "a sect of treachery and betrayal through the ages."

He had earlier claimed responsibility for the assassination of Iraqi Shiite leader Ayatollah Mohammed Bakir al-Hakim in August 2003. And his expressed hatred for the Shiites leads me to believe he was also behind the March 2, 2004, massacre of 185 Shiite pilgrims in Karbala and Baghdad and a string of other attacks on Shiite civilians. Studying this pattern of aggression reveals that Zarqawi's strategy to create such internal chaos to the detriment of US troops and the Iraqi military is indeed being carried out.

Thus it is highly likely that Zarqawi's group carried out the bombing of the golden mosque in Samarra last month. The Shiite majority, who have most to gain from maintaining stability in Iraq, have to this point exercised some restraint in retaliating against attacks on their members, but the destruction of one of their most sacred shrines unleashed a wave of reprisals and summary executions that has already resulted in hundreds (if not thousands) of Sunni and Shiite deaths.

In a letter to Zarqawi dated June 2005, Ayman al-Zawahiri, Mr. bin Laden's deputy, questioned whether targeting Shiite civilians might alienate the more moderate Sunni element from Al Qaeda. Zarqawi, however, disregarded such concerns, reasoning that in the event of the all-out civil war he hopes for, moderate and radical differences will disappear - a prognosis that may well prove gruesomely correct.

Zarqawi's rationale is threefold: Civil war in Iraq will undermine the current political process by preventing the engagement of Sunni factions and unseating the Shiite leaders; it will render the country ungovernable and ensure the failure of the United States project in the region; finally, an expanded conflict would draw on the huge reserves of Sunni Muslim military support available in neighboring countries - either on a national level or in terms of individual mujahideen pouring into Iraq to protect fellow Sunnis from annihilation at the hands of Iran-backed Shiite militia.

Sectarian civil strife could rapidly spread throughout the region. Many Sunni leaders are already unnerved by the growing influence of Shiite Iran in Iraqi internal affairs, and sectarian tensions have been brewing in several countries including Bahrain, Saudi Arabia, and Lebanon. Civil war in Iraq may well prompt the Kurds to declare independence, drawing Turkey into the arena.

All of this is in keeping with the five-stage plan posted on the Internet in March 2005 by Al Qaeda's main military strategist, Mohammed Makkawi, who described the third stage thus: "expand the [Iraqi] conflict throughout the region and engage the US in a long war of attrition ... create a jihad Triangle of Horror starting in Afghanistan, running through Iran and Southern Iraq then via southern Turkey and south Lebanon to Syria."

Al Qaeda's project, meanwhile, is one of destructive anarchy with the aim of removing the US and corrupt dictatorships from the region in order to clear the way for its ultimate goal: uniting the Muslim world under one Islamic leader, or caliph.

Al Qaeda has become a major player in the Middle East, having been virtually wiped out in Afghanistan after 9/11. This is entirely because of the US invasion of Iraq, which provided Zarqawi's fledgling mujahideen with a new haven and training ground, and inflamed the jihadi spirit in thousands of young men who flock to join him every week.

It is possible that Zarqawi has overestimated the cohesive effect of the sectarian conflict among the various Sunni factions in the present insurgency. The eventual loyalty of the large Baathist element in the insurgency is another unknown.

However, a regenerated Al Qaeda is flourishing and expanding. With its new horizontal structure, it has loosely affiliated "branches" in several regions including Saudi Arabia, Afghanistan, and Europe. It now represents a real threat to both oil production and Israel, the twin pillars of America's foreign policy.

Iraq has become a magnet for radicalism as it heads toward fragmentation. The situation for the US military is increasingly dangerous. America is already engaged in a confrontation with Iran over its nuclear program; if this escalates, as seems increasingly likely, the nearly 140,000 US soldiers in Iraq will become hostages at the mercy of their present allies, the Iran-backed Shiite militia, and their current enemies, the Sunni insurgent groups and Al Qaeda. The risk for the US has to be that those who are divided on sectarian grounds in Iraq will briefly pause in their destruction of each other to turn on a new, common enemy.

For Al Qaeda, everything is going entirely according to plan.
Posted by: Dan Darling || 03/20/2006 05:11 || Comments || Link || E-Mail|| [280 views] Top|| File under:
Cheney: Iraq Not in Midst of Civil War
Vice President Dick Cheney said Sunday that Iraq is not in the midst of a civil war, but instead described the violence as a desperate tactic by terrorists in the country to stop the move to democracy. "What we've seen is a serious effort by them to foment a civil war," Cheney said in an interview on "Face the Nation" on CBS on the third anniversary of the U.S. invasion of Iraq. "But I don't think they've been successful."

Cheney said he disagrees with Iraq's former interim prime minister, Ayad Allawi, who said in an interview Sunday that the increasing attacks across his country can only be described as a civil war. Cheney said he did not think optimistic statements that he has made about the war have contributed to Americans' skepticism about the war. For instance, the vice president predicted that invading U.S. troops would be greeted as liberators and then said 10 months ago that the insurgency is in its last throes, even though violence still rages. Cheney said the optimistic statements "were basically accurate, reflect reality."

He said most Americans have a negative perception of Iraq because they keep seeing daily violence in the news instead of the progress being made toward democracy. "There is a constant sort of perception, if you will, that's created because what's newsworthy in the car bomb in Baghdad," he said. "It's not all the work that went on that day in 15 other provinces."

Posted by: Steve White || 03/20/2006 00:00 || Comments || Link || E-Mail|| [306 views] Top|| File under:
Israel-Palestine-Jordan
Just your typical Friday sermon in Gaza
The bird-flu virus found in Israel last week was sent by Allah to punish the Jews for being "the worst of humanity" and is the beginning of the outbreak of other diseases meant to destroy the Jewish state within the next twenty years, a Gaza preacher said at mosque services this weekend.

Sheikh Abu Muhammed, an imam at the popular Al-Tadwa mosque in Beit Lahia north of Gaza City, went on to ask Muslims at his Friday night sermon to pray for the sexual organs of Jews to "dry out" so they cannot reproduce, a Palestinian in attendance at the mosque services told WorldNetDaily.

"Praise Allah the bird flu has hit the Jews. It came because of their sins against the Palestinians; because they are the most cruel enemy of humanity; because they are themselves the enemy of humanity; because they don't believe in Allah; because they falsify the book of Allah; because they cheated the prophet Muhammed; and because they cheated Allah and even their own prophet, Moses," Sheikh Muhammed was quoted as saying.

"This bird flu will be the beginning of diseases which will hit the nonbelievers. Please Allah keep hitting the enemy with more diseases. This is no doubt the beginning of the end of the Israelis. Like [late Hamas spiritual leader] Sheikh Yassin said, 2025 will be the end of Jews. This [bird flu] is the sign," said Sheikh Muhammed, according to congregants.

Yassin, who was assassinated by Israel in March, 2004, told followers he used Quranic verse to divine Israel would be destroyed by the year 2025.

In his mosque speech, Sheikh Muhammed reportedly went on to explain Allah decided to "hit the Israelis with birds," since birds are mentioned in the Quran as a tool used to defeat infidels.

He asked for congregants to "pray for Allah to dry out the sexual organs of the Jews with a disease so they won't be able to reproduce anymore."

Muhammed made his comments in spite of predictions the virus found in Israel may surface through migrating fowl in the nearby Palestinian territories.

Bird flu was immediately suspected here last week after more than 1,000 birds were found dead in southern Israel. The Agriculture Ministry said yesterday it was almost certain H5N1, the deadly strain of the virus, was responsible.

Veterinary and state health officials proceeded with the slaughter of hundreds of thousands of turkeys and chickens in quarantined farms in attempts to halt the spread of the suspected virus. Israel is set to receive from Holland four million units of vaccine to treat birds in the event officials are not able to contain the virus.

In neighboring Egypt, officials yesterday confirmed a woman who died Friday had bird flu, making her likely the first human death from the disease in that country. Egyptian officials also reported last night a second possible case of a human contracting the virus, but have not released further details.

The H5N1 strain of bird flu has killed or forced the slaughter of tens of millions of chickens and ducks across Asia since 2003, and recently spread to Europe, Africa and the Middle East. Some experts fear H5N1 could evolve into a virus that can be transmitted between people and become a global pandemic, but others caution there is little evidence that can happen.

At least 98 people have died from the bird flu throughout the world, two-thirds of them in Indonesia and Vietnam, according to figures released by the World Health Organization.
Posted by: tipper || 03/20/2006 11:36 || Comments || Link || E-Mail|| [293 views] Top|| File under:
EU to refuse entry to Hamas
If Hamas representatives come to Brussels to participate in an EU parliamentary gathering at the end of the month they will "not be let into the building," European officials have informed their counterparts in Jerusalem.

The Jerusalem Post reported Friday that one of the five Palestinian Legislative Council members due to attend the EU's Euro-Mediterranean Parliamentary Assembly (EMPA) is Mahmoud Ahmad al-Ramahi, a Ramallah anesthesiologist and the PLC's secretary-general who, although not a Hamas member, was No. 8 on the organization's Change and Reform List.

Israeli diplomatic sources said that Israel has not entered into detailed talks with the EU about what would happen if someone on the Hamas-list, but not a Hamas member, showed up for the meeting - a type of dilemma Israel is bound to face with increasing frequency as technocrats without a clear organizational affiliation take lead positions in the Hamas-led PA government.

EU sources told the Post that since Ramahi was on Hamas's list, but not clearly a Hamas-member, they would let him attend the meeting. The EU has not officially articulated its policy on this matter.

EMPA is the "parliamentary dimension" of the Euro- Mediterranean Partnership, also known as the Barcelona Process. Established in 2003, EMPA brings together for discussions 240 parliamentarians, half representing EU member states, and half from the EU's Mediterranean partners (Algeria, Egypt, Israel, Jordan, Lebanon, Morocco, Syria, Tunisia, Turkey and the Palestinian Authority).

Israeli diplomatic sources said that this body was governed by EU regulations which have Hamas listed as a terrorist organization, and as such would be unable to include Hamas members in its deliberations.

In a related matter, Israel is working through diplomatic channels to get the Council of Europe's Parliamentary Assembly to rescind an invitation to a Hamas member to its next session in Strasbourg, France, next month.

Foreign Ministry spokesman Mark Regev said Israel "strongly regretted" that the Parliamentary Assembly's Middle East subcommittee had extended an invitation to a Hamas member.

"This is a slap in the face to the very principle upon which the Council of Europe is based, namely democracy, human rights and the rule of law," Regev said.

"Europe itself has characterized Hamas as a terrorist organization, and this giving legitimacy to Hamas stands in stark contradiction to the position adopted by the Quartet, of which both Europe and Russia are full members," he said.

The Quartet has set three benchmarks, which Hamas must meet in order to gain international legitimacy: recognizing Israel, renouncing terrorism, and accepting previously signed agreements.

By inviting Hamas members, Regev said, the Council of Europe was "doing nothing positive whatsoever." Rather, he said, this move was "giving legitimacy to an unreformed Hamas and strengthening the current extreme positions of the organization." While EMPA is an EU body, the Council of Europe has no institutional connection to the EU.
Posted by: lotp || 03/20/2006 00:00 || Comments || Link || E-Mail|| [286 views] Top|| File under:
U.S. brokers deal on Gaza goods crossing
Defense officials expressed restrained optimism on Sunday after the Palestinian Authority agreed to open the Kerem Shalom crossing - but only to goods coming from Egypt, not from Israel.

Kerem Shalom is a three-way crossing at the southern tip of the Gaza Strip which connects Israel, Egypt and Gaza.

Israeli, PA, US, EU and Egyptian officials met Sunday afternoon at US Ambassador Richard Jones's residence in Herzliya Pituah to look for a compromise over the crossing points issue that would allow the passage of badly needed food into Gaza.

The meeting came amid reports that the food situation in Gaza was becoming desperate.

The PA has been demanding the reopening of the Karni crossing, something Israel has refused to do because of a number of warnings that terrorist attacks would occur if the passage were opened. Western diplomatic officials said that the PA believed Israel's refusal to open up Karni, and its insistence in opening up Kerem Shalom instead, had less to do with security needs and more to do with an interest in getting out of the customs envelope agreement with the PA.

The 1994 Paris Protocols created a single customs union between Israel and the PA which allowed goods to move between them tax-free. The accord harmonized the tax structure of Israel and the PA and provided for PA goods to be exported under the same conditions and in the same ships and airplanes as Israeli goods.

Undoing this envelope would have a devastating impact on the PA economy and is a possible lever Israel could use to combat a Hamas-led PA government that does not recognize Israel, renounce terrorism or accept previously signed agreements.

Defense Ministry officials were scheduled to meet with their PA counterparts on Monday at the Kerem Shalom crossing to prepare for its planned opening later in the day. Officials estimated that the PA's refusal to accept goods from Israel was motivated by "political considerations" and was an attempt to "hurt Israel." Before the meeting at Jones's residence, the PA adamantly refused to allow anything through the Kerem Shalom crossing.

Maj.-Gen. (res.) Amos Gilad, director of the Defense Ministry's Political Military Bureau, warned the PA at Sunday's meeting that Egypt was only capable of transferring 20 percent of the amount of goods Israel could transfer daily into the Gaza Strip. "We warned them, but they were firm in their refusal," one official said.

Security officials warned against reopening Karni on Sunday, citing severe security alerts as the reason for the terminal's continued closure. The defense establishment, officials said, had obtained intelligence information regarding several terror cells planning attacks against the terminal.

Karni had become a primary target for terror groups, officials explained, since it was the only place where Israelis were stationed near the Gaza Strip. The warnings included tunnels terrorists were digging near Karni or plans to infiltrate a bomb into the terminal.

"Gaza is sealed and they can't succeed in infiltrating Israel, so they try to hit us at Karni," one official explained.

The PA rejected claims of terror alerts near Karni, which it said was Gaza's "oxygen pipe," and accused Defense Minister Shaul Mofaz of closing the terminal for political purposes. Kerem Shalom, they said, was meant to serve as a pedestrian crossing and was unsuitable for the transfer of goods.

"There are no terror alerts at Karni," said Salim Abu Safiyyah, head of the PA Terminal and Border Security Department. "We dug around the terminal and did not find anything. This is all about politics."

The UN Office for the Coordination of Humanitarian Affairs (OCHA) issued a report Sunday stating that as a result of the extended closure of Karni "most bakeries in the Gaza Strip today are closed, because wheat flour stocks have finished. Bread is the staple food for 1.3 million Palestinians in Gaza. There are long lines of people outside the few bakeries that still have limited stocks of bread and the bakeries are rationing bread to those waiting."

According to the report, the usual 30- to 60-day wheat stock kept in Gaza had been exhausted, and "other basic food commodities are in extremely short supply, including dairy products and fruit. Rice and sugar are selling at more than twice their normal price and are also very difficult to find in stores."

The OCHA report blamed the closing of Karni for the crisis, and said that Kerem Shalom did not have the capacity to deal with the amount of wheat that needed to be shipped into Gaza.
Posted by: lotp || 03/20/2006 00:00 || Comments || Link || E-Mail|| [346 views] Top|| File under:
Science & Technology
How to handle small boat swarms
The question was raised earlier as to how to cope with a swarm attack by 101 Iranian pest boats. This should handle it.



The Solution: Raytheon's Phalanx Block 1B Surface Mode is a complete weapon system to counter threats of today and tomorrow. With an integrated FLIR and operator control panels merged with a proven anti-ship missile defense capability,the Block 1B system is unique in the world.The system has been thoroughly tested in real world scenarios against a variety ofship defense threats and will soon be deploying on U.S. Navy vessels.

Optimized Gun Barrels The original M61A1 gun barrels were designed for short bursts and are subject to wear and increased dispersion patterns. The new OGBs are 18 inches longer, substantially thicker and include both a barrel brace and muzzle restraint to improve life expectancy and projectile dispersion patterns.In addition, the optional Enhanced Lethality Cartridge (ELC) will provide a 50 percent increase in penetrator mass.

Phalanx FLIR To provide its unique Surface Mode tracking and engagement capability, Phalanx Block 1B incorporates a Thermal Imager with Automatic Acquisition Tracking.The system operates in the 8–12 micron wavelength and is mounted on a stabilized pedestal attached to the existing Phalanx Track Antenna radome. This system provides a reliable day/night passive search and track capability against slow-speed air threats and surface craft,while improving Anti Air Warfare performance in multi-path and glint environmentsvia enhanced angular track accuracy (50–100 microradians) against the high-G maneuvering ASM.

Operational Features
• Autonomous detect, prioritization, track, engagement and kill assessment ofair targets from wave-top to steeply diving
• Day/night detect,identification, track and engagement,and kill assessment ofsurface craft and low-speed aircraft
• Remote designation available from other ships'sensors against air and surface targets
• Interface and control to provide fire-control and search sensor capability for other shipboard gun and missile systems

Phalanx Specifications Gun: M61A1 20-mm cannon
Magazine: 1550-round enhanced lethality cartridge
Fire Rate: Dual Fire rate,3000 or 4500 spm
Electric Power: 3-phase,440 V,60 Hz,18 kW in Search,70 kW in Track
Weight: 14,500 lb
Search Radar: Ku-band,digital MTI
Track Radar: Ku-band,pulse Doppler monopulse
E/O Sensor: FLIR Imaging system with Automatic ACQ Tracker
Seawater Cooling: 20 gpm,30 psig
Posted by: Nimble Spemble || 03/20/2006 16:40 || Comments || Link || E-Mail|| [409 views] Top|| File under:
Southeast Asia
Separation of Mosque, State Wanes in Indonesia
Not clear to me that there ever was much separation, but let's see where this goes.

MALANG, Indonesia — Yusman Roy, a former boxer and a convert to Islam, is serving two years in prison because he believes that Muslims should pray in a language they can understand.

Roy, who led bilingual prayer sessions at his small East Java boarding school, is seen as a heretic by conservative Muslims here. They believe true prayer can be conducted only in Arabic. Roy's desire to pray in Indonesian has sparked such an outrage that he was convicted last year in criminal court of "spreading hatred." Animosity toward Roy ran so high that police posted guards to keep an angry mob from torching his house and school.

Now, he is kept in a cell by himself at overcrowded Lowokwaru prison, and the warden has warned him not to preach to his fellow inmates in any language.

Roy is one of at least 10 Muslims incarcerated in recent months for what the Indonesian Council of Ulemas, the country's most influential Muslim body in setting religious policy, has deemed deviant thinking. "The government and the council have been working together to suppress my ideas," Roy said during an interview in prison. "But this will not stop me from doing what I believe."

Indonesia is a democratic, secular country, and there is no constitutional basis for using Islamic law in court in most regions. But insulting a religion is a crime, and a fatwa, or religious edict, issued by the Council of Ulemas can carry great weight as evidence of an alleged offense to Islam.

Indonesia, which has more than 190 million Muslims, the world's largest Islamic population, has become increasingly conservative since the 1998 collapse of President Suharto's military regime. In recent years, the government has grown more active in enforcing religious law. In recent months, fatwas issued by the Indonesian Council of Ulemas and its regional councils denouncing clerics and cults as deviant have been followed by arrests, prosecution and sometimes mob violence against the accused.


Can't have a holy religion without a Council. Next you need a Caliph and a Grand Vizier.

Sumardi Tappaya, 60, a high school religious teacher on the island of Sulawesi, was locked up in January after a relative told police he had heard Sumardi whistling while he prayed. The whistling was declared deviant by the local ulemas, and Sumardi is now in jail awaiting trial on charges of religious blasphemy. He faces five years in prison.

Ardhi Husain, 50, who ran an Islamic center in East Java that treated drug addiction and cancer with traditional medicine and prayer, was sentenced in September to five years in prison for writing a book that the ulemas said contained 70 "errors," such as claiming that Muhammad was not the last prophet and that non-Muslims could go to heaven. Five editors of the book also received five-year terms. An employee who sold a copy to a neighbor received three years. After Husain's arrest, a mob burned down his facility. No one has been arrested in the attack.


Guess the drug addicts will fend for themselves -- until they're stoned to death.

Lia Aminuddin, 58, who claims to be the Virgin Mary and leads the quasi-Islamic God's Kingdom of Eden cult, was arrested in December on blasphemy charges after thousands of angry protesters surrounded her headquarters in Jakarta, the Indonesian capital. The ulemas and demonstrators accused her of insulting Islam by claiming that she was married to the archangel Gabriel and that God spoke to her through him. (In Islam, Gabriel, or Jibril, is revered as the archangel who communicated God's word to Muhammad.)

Prominent human rights lawyer Adnan Buyung Nasution, whose Indonesian Legal Aid Foundation represents several of the accused, says the government is ignoring zealots who commit religious violence and instead prosecuting the targets of religious hatred. "The intolerance is becoming worse," Nasution said. "Why are the victims being punished?"


Well duh, they're infidels and/or apostates. Didn't you learn this at your madrassah?

Fighting between Muslims and Christians has claimed thousands of lives in Indonesia in recent years, and Islamic suicide bombers have staged high-profile attacks in Bali and Jakarta that have killed hundreds. Less visible has been the effort by conservative Muslims to compel other members of their faith to hew to a more traditional line.

The Indonesian Council of Ulemas, which is made up of 43 Muslim scholars and leaders of major Islamic organizations, was formed in 1975 to guide Muslims on how to live in accordance with Islamic principles. Muslims make up more than 85% of the nation's population. The council has recently issued fatwas banning women from leading prayers if a man is present and prohibiting Muslims from praying alongside members of other religions. Provincial and local branches of the council also have issued numerous fatwas regulating Islamic practices.


A nice, layered hierarchy that leads to total thought control. Orwell would be proud, and horrified.

Ma'ruf Amin, a vice chairman of the Indonesian Council of Ulemas and the chairman of its fatwa committee, says the ulemas' role is to define proper behavior for Muslims and to set boundaries that protect the purity of Islam.

He denies that the ulemas are promoting hatred, and says Muslims who engage in deviant practices are bringing violence upon themselves. "These kinds of people are the ones who cause all the trouble, and the people wouldn't bother to riot if there was no one who deviated," Amin said. "These kinds of people should not exist."


That's about as clear as it needs to be. If you just think properly you won't have any problems.

Some moderate Muslim leaders charge that the Council of Ulemas has been infiltrated by hard-line groups, particularly the Islamic Defenders Front. Defenders Front Chairman Habib Rizieq, who declares himself a follower of Al Qaeda leader Osama bin Laden, says it is important to keep Muslims from being swayed by ideas deemed to be heretical, such as bilingual prayer. "All deviant teaching has to be banned," he said.


Well of course it does. Can't have the rubes starting to think for themselves.

It is clear that Roy, 51, is not a conventional Muslim. An eagle carrying a red heart is tattooed on the back of his left hand. His Koran is in Indonesian as well as Arabic, and on nearly every page he has highlighted passages in yellow and marked them in pen. A flattened nose and a cauliflower ear testify to his days as a professional boxer. He says he once held the Indonesian lightweight record for the fastest knockout: 59 seconds.

Sitting cross-legged on a thin mat on the floor of the prison visiting room, the father of nine contends that he is a victim of religious persecution. He says he is being silenced for challenging the Islamic establishment, particularly the Council of Ulemas, with his effort to ensure that all Muslims understand the principles of their religion.


They don't need to understand, they need to obey their betters. It's a simple concept.

"My original thinking has made them jealous," said Roy, wearing his prison denims and sporting a few short whiskers on his chin.

Born to a Dutch Catholic mother and an Indonesian Muslim father, Roy chose Catholicism as a teenager but converted to Islam when he was in his early 30s. He says Islam helped save him from a life of a crime and violence. Even as he boxed professionally, he says, he hired himself out to businessmen and politicians to beat up rivals and critics, collect money from debtors and recruit thugs to carry out mayhem. He avoided prison by bribing police whenever he was arrested, he says.

Roy embraced Islam but, like most Indonesians, never learned Arabic well. The disadvantage is greatest when it comes to salat, the prayers performed by the faithful five times a day while facing Mecca. Many scholars interpret Muhammad's guidance to "pray like you see me praying" to mean that salat can be performed only in Arabic. But other scholars disagree, saying there is nothing sacred about Arabic itself.


It's the Master Language™ of the Master Race™ of the Master Religion™.

In theory, Indonesian Muslims learn the meaning of their prayers in their own language as they memorize the Arabic words. But Roy estimates that at least 70% of Indonesia's Muslims don't know what their prayers mean. Most Indonesians defer to Arabic speakers in interpreting the Koran, he says, which can make them vulnerable to the teachings of militant Muslims. "Because of their lack of understanding, they do not have high-quality prayers," he says. "That is why there are people who are angry and commit violence. If they had high-quality prayers, they would not become terrorists."


Roy's a smart fellow. Too bad he can't become an American right now; he'd learn and fit in.

At his small boarding school and residence on the outskirts of Malang, Roy quietly began three years ago to lead salat in Indonesian for a few of his followers. His practice might have gone unnoticed, but in his zeal to spread his idea, he made a video of himself praying in Indonesian and Arabic and distributed copies at nearby mosques.

Word of Roy's practices soon reached members of the Islamic Defenders Front, whose white-robed members confronted him during a debate at his school. The local and provincial ulema councils issued fatwas against him. Some in the community became outraged, and Roy was put on trial. Prosecutor Ahmad Arifin, 39, who tried the case against Roy, presented nine witnesses, including three from the local and provincial ulema councils. The fatwas were entered as evidence that Islam rejects bilingual prayer and that Roy had insulted Islam.

"He distributed his video, and it spread hatred in the community," Arifin said. "People hated Roy for spreading his ideas in a public way."


Translation: the Council hated him because he threatened their lock on power.

In August, the judge acquitted Roy of the charge that his teachings deviated from Islam, but found him guilty of inciting hatred by challenging the views of local clerics.
Roy seems to accept his fate with equanimity. Serving two years in prison for his faith, he says, helps atone for his violent crimes that went unpunished. He says prison has only affirmed his belief in bilingual prayer, and he plans to continue pushing for its adoption once he is freed.

Roy's sentence is only six months shorter than the term given radical cleric Abu Bakar Bashir, the purported spiritual leader of Jemaah Islamiah. The Southeast Asian affiliate of Al Qaeda is believed to have killed at least 225 people in suicide bombings in Bali and Jakarta.


There's the real injustice.

Yet some think two years behind bars may be too short for Roy. "Whether it is enough depends on whether he realizes his error," said Rizieq, the Islamic Defenders Front leader. "If he doesn't, not even a life sentence is enough."
Posted by: Steve White || 03/20/2006 12:19 || Comments || Link || E-Mail|| [312 views] Top|| File under:
Syria-Lebanon-Iran
Chinese Town Is to be Inaugurated Soon in Syria
Damascus, SANA: Inauguration of the Chinese Town project in Adra is very soon after that preparations of the infrastructure which is extended on 7000 cubic meters have been finished, General Director of General Organization for Free Zones (GOFZ) in Syria Dr. Adnan Sulieman has said. In a statement to Tishrin daily published Monday, Dr. Sulieman added: " The Chinese products were shipped to the city where it will be a center that meets needs of the neighboring countries, including Egypt, Saudi Arabia, Jordan, Iraq, Turkey, Cyprus and Lebanon of the Chinese products,"

Some Chinese "products" may meet a varity of "needs"

" The Chinese side has presented a new proposal to invest a bout 60,000 cubic meters as a warehouses. In case of success of the Chinese experience in Syria as a center for distributing the Chinese products through a trade representatives bureaus, then the Chinese factories will be conveyed to Syria that matter that positively will reflect on the national economy," He pointed out.

The Chinese Town was licensed on 2004 with a capital estimated at USD 6,7 million. This investment will create 265 work job for Syrian and Chinese workers. Number of the companies in the Chinese Town reached 200 foreign companies.
Posted by: Steve || 03/20/2006 10:00 || Comments || Link || E-Mail|| [300 views] Top|| File under:
General Casey: Not Much Confidence in Iran Talks
A top commander of U.S. forces expressed doubt Sunday that negotiations between the United States and Iran over Iraq would help bring peace and stability in the Middle East. "I don't have a lot of confidence that these will turn out to be productive, but I could be wrong," said Gen. George W. Casey, the top commander in Iraq. "They're playing, I think, a very delicate balancing act," he said of Iran. "On the one hand, they want a stable neighbor. On the other hand, I don't believe they want to see us succeed here."

Casey said on "Fox News Sunday" he didn't have much faith in the talks but that it was a "political call." Any negotiations should involve the Iraqis' use of "improvised explosive device technology" against coalition forces that he says are coming from Iran. "That needs to stop," Casey said.
Posted by: Steve White || 03/20/2006 00:00 || Comments || Link || E-Mail|| [353 views] Top|| File under:
Only a fraction of Teheran's brutality has come to light
Originally from the Sunday Telegraph.

She is the female figurehead of what she hopes will become a new Iranian revolution. Now, after almost 25 years in exile, the world is beginning to beat a path to her door. Maryam Rajavi wants those who visit her near Paris to know what sort of regime Iran's mullahs are running.

As the leader of the largest exiled Iranian opposition group, she talks angrily of the 15-year-old boy flogged to death for eating during Ramadan, and the girl of 13 buried up to her neck and stoned for a similarly trivial "crime".

When she describes the punishments meted out by Iran's rulers, a picture of the limp bodies of two hanged men suspended from a crane is projected onto a screen. She waves a large bound book that, she says, contains the names of 21,676 people who have died resisting the clerical regime. Another 120,000 people have been executed since the mullahs took power in 1979, she claims. Now Iran's rulers are trying to develop a nuclear weapon.

"We have always said that a viper cannot give birth to a dove, but nobody believed us," she told the Sunday Telegraph. "Only a fraction of the true nature of this regime, which is a brutal dictatorship of religious fanaticism, has come to public attention."

British MPs, lawyers and human rights campaigners are among those who have recently travelled to hear Mrs Rajavi, 52, hold court on behalf of the National Council for Resistance for Iran (NCRI). Yet while some see her as the best hope to lead a moderate Islamic government in Teheran, others are more cautious. Washington, the British Government and the European Union all regard the organisation's military wing as a terrorist group. Mrs Rajavi has been described as a self-serving zealot, and the head of a personality cult.

She combats criticism with smiles, regular repetition of the words "freedom and democracy", and the claim that the clerics in Teheran are deliberately trying to slur the opposition group. "Terrorists, then cult," she said. "They're trying to substitute one for another. As we disprove them, they find another name."

Mrs Rajavi is everything the mullahs fear and loathe - a former revolutionary student turned opposition leader who has been a thorn in the side of the Iranian government. She talks moderate Islam, against their religious fanaticism, and is anxious to present the NCRI as tolerant, progressive and reasonable.

As one of six children of a middle-class Iranian family under the Shah's regime, she was a 22-year-old metallurgy student at Teheran University when her elder brother was jailed. Shortly afterwards, she says, her older sister was executed for political activism. Mrs Rajavi joined the Mujahideen-e Khalq (People's Holy Warriors, also known as the MEK) - a student association that mixed Islam and Marxism, and violently opposed the Shah.

Mrs Rajavi married a fellow revolutionary and had two children but divorced to wed the Mujahideen leader, Massoud Rajavi. Yet her hopes for the 1979 Iranian revolution turned to disillusionment. "Very quickly we witnessed the mullahs hijacking the freedom of the people," she said. "We had to start a new push, against Islamic fundamentalism."


So she sounds like a frustrated Marxist.

In 1982, her younger sister, Masoumeh, 22 and eight months pregnant, died under torture by Ayatollah Khomeini's regime, Mrs Rajavi left Iran for France. Now she presides over the NCRI's heavily protected headquarters in Auvers-sur-Oise, 20 miles north-west of Paris. She and up to 100 supporters pursue the overthrow of the clerical regime and installation of an NCRI government, with her as leader, until free elections.

Mrs Rajavi's followers are so devoted that, in 2003, after she was detained for a fortnight by French police on suspicion of terrorism, two set fire to themselves and died. More damaging is the terrorist label slapped on the organisation's military wing by the US State Department in 1994, and subsequently by Britain, and the European Union, after deadly attacks by the group around the world. Last week, visiting British members of the Parliamentary Committee for Iran Freedom said it was time for the Government, and the EU, to remove the "unjust tag".

Mrs Rajavi says Western governments must end their "dangerous appeasement" of Iran's regime and recognise the worth of her group, the first to reveal Iran's secret uranium enrichment programme in 2002. The mullahs appear to fear her. "They are afraid of freedom and democracy, and of women who stand up for their rights," she said.
Posted by: Steve White || 03/20/2006 00:00 || Comments || Link || E-Mail|| [290 views] Top|| File under:
Home Front: Culture Wars
Actor Charlie Sheen Questions Official 9/11 Story
Calls for truly independent investigation, joins growing ranks of prominent credible whistleblowers

Alex Jones & Paul Joseph Watson/Prison Planet.com | March 20 2006

Actor Charlie Sheen has joined a growing army of other highly credible public figures in questioning the official story of 9/11 and calling for a new independent investigation of the attack and the circumstances surrounding it.

Over the past two years, scores of highly regarded individuals have gone public to express their serious doubts about 9/11. These include former presidential advisor and CIA analyst Ray McGovern, the father of Reaganomics and former Assistant Secretary of the US Treasury Paul Craig Roberts, BYU physics Professor Steven Jones, former German defense minister Andreas von Buelow, former MI5 officer David Shayler, former Blair cabinet member Michael Meacher, former Chief Economist for the Department of Labor during President George W. Bush's first term Morgan Reynolds and many more.

Speaking to The Alex Jones Show on the GCN Radio Network, the star of current hit comedy show Two and a Half Men and dozens of movies including Platoon and Young Guns, Sheen elaborated on why he had problems believing the government's version of events.

Sheen agreed that the biggest conspiracy theory was put out by the government itself and prefaced his argument by quoting Theodore Roosevelt in stating, "That we are to stand by the President right or wrong is not only unpatriotic and servile, but is morally treasonable to the American public."

"We're not the conspiracy theorists on this particular issue," said Sheen.

"It seems to me like 19 amateurs with box cutters taking over four commercial airliners and hitting 75% of their targets, that feels like a conspiracy theory. It raises a lot of questions."

Sheen described the climate of acceptance for serious discussion about 9/11 as being far more fertile than it was a couple of years ago.

"It feels like from the people I talk to in and around my circles, it seems like the worm is turning."


Posted by: Captain America || 03/20/2006 20:20 || Comments || Link || E-Mail|| [429 views] Top|| File under:
Law & Order' actor: I know more about war than troops
According to actor and comedian Richard Belzer, American troops in Iraq and Afghanistan are too uneducated to be expressing support for the U.S. military mission since they're just "19 and 20-year-old kids who couldn't get a job" and "they don't read twenty newspapers a day."

Belzer, who's best known as Detective John Munch on NBC's "Homicide: Life on the Street" and "Law & Order: Special Victim's Unit," is a frequent guest on HBO's "Real Time with Bill Maher." On one previous appearance, he threatened to walk off the set when told columnist Ann Coulter was also appearing, calling her a "fascist party doll." On Friday night's live broadcast, Belzer attacked claims by fellow guest Florida Congresswoman Ileanna Ros-Lehtinen's that U.S. soldiers continue to express support for the war.

In the lively exchange, captured by the website NewsBusters, Belzer dismisses Ros-Lehtinen accounts of meeting with troops in Iraq and their credibility as "bull----."

Congresswoman Ileana Ros-Lehtinen: "Having been in Iraq a few times, and Afghanistan, having met the troops one-on-one with free reign and asking them what they're doing, they're saying 'We're proud of our mission, we know what we're doing over here. We don't want you guys in Washington to lose it over there'. And there is a great sense of determination that what they are doing is making a difference. And yes, it has been an important mission what we're doing ... come on."

Richard Belzer: "Yeah, come on. Our soldiers now are at ..."

Ros-Lehtinen: "Are a volunteer force, a volunteer force."

Belzer: "Okay, fine. No one questions the nobility and the honor that these men and woman who are serving and what they're doing. No one questions that. But now they're targets, they're not going out. Now they're just protecting each other and they're in the middle of a civil war. So it's really not fair to have these people who volunteered their lives to protect our nation under false pretenses to now be a target ..."

[Loud applause for Belzer]

Ros-Lehtinen: "Ask them. Ask them if it's fair! Wait a minute, wait a minute. My stepson, wait a minute, my stepson ..."

Belzer: "That's bull----: Ask them! They're not .. they don't read twenty newspapers a day. They're under the threat of death every minute. They're not the best people to ask about the war because they're going to die any second."

Ros-Lehtinen: "Wait a minute! You are talking about my stepson, my stepson who just finished last week eight months of duty ..."

Belzer: "God bless your stepson. Doesn't mean he's a brilliant scholar about the war because he's there. And God bless him."

Ros-Lehtinen: "Oh, you are though! You are though? Okay."

Belzer: "Well I have more time, I'm not there. My life is not under threat."

Ros-Lehtinen: "Thank you. Thank you. I'm glad."

Bill Maher: "I think the point he's trying to make is that a 19-year-old who is in that army because he probably couldn't find other employment ..."

Ros-Lehtinen: "He's a college graduate. He's a Marine officer. He volunteered for the Marines."

Belzer: "He's the exception for the rule."

Ros-Lehtinen: "He's not the exception for the rule. I've been there ..."

Belzer: "You think everyone over there is a college graduate? They're 19 and 20-year-old kids who couldn't get a job ..."

Ros-Lehtinen: "Yeah, you know because you've been there and ..."

Belzer: "What, I don't f---ing read!? Don't do that!"

Maher [to Belzer]: "Woe, woe, woe. Come on. Wait, wait, wait. That ... Don't."

Belzer: "Pardon my French."

Maher: "Yes ... that was over the line and now you're going to lose ..."

Belzer: "It's this patronizing thing that people have about if you're against the war everyone's lumped together. You know, the soldiers are not scholars, they're not war experts ..."

Maher: "You're going to lose even me like Michael Moore did when he came down on Charlton Heston in Columbine."

Belzer, a conspiracy theorist who once hosted several conspiracy-themed specials for the Sci-Fi Channel, is the author of the 1999 book, "UFOs, JFK, and Elvis: Conspiracies You Don't Have to Be Crazy to Believe."
To view the exchange between Richard Belzer and Rep. Ileana Ros-Lehtinen, click here [Note: Contains vulgar language].
Posted by: tipper || 03/20/2006 11:24 || Comments || Link || E-Mail|| [283 views] Top|| File under:
Who's in the News
94
[untagged]
Bookmark
E-Mail Me
The Classics
The O Club
Rantburg Store
The Bloids
The Never-ending Story
Thugburg
Gulf War I
The Way We Were
Bio
Merry-Go-Blog
Hair Through the Ages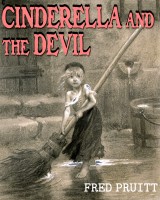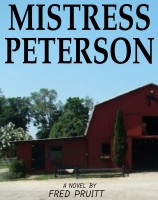 On Sale now!


A multi-volume chronology and reference guide set detailing three years of the Mexican Drug War between 2010 and 2012.

Rantburg.com and borderlandbeat.com correspondent and author Chris Covert presents his first non-fiction work detailing the drug and gang related violence in Mexico.

Chris gives us Mexican press dispatches of drug and gang war violence over three years, presented in a multi volume set intended to chronicle the death, violence and mayhem which has dominated Mexico for six years.
Click here for more information


Meet the Mods
In no particular order...


Steve White
Seafarious
Pappy
lotp
Scooter McGruder
john frum
tu3031
badanov
sherry
ryuge
GolfBravoUSMC
Bright Pebbles
trailing wife
Gloria
Fred
Besoeker
Glenmore
Frank G
3dc
Skidmark
Alaska Paul



Better than the average link...



Rantburg was assembled from recycled algorithms in the United States of America. No trees were destroyed in the production of this weblog. We did hurt some, though. Sorry.
3.226.245.48