-Short Attention Span Theater-
Northeast due for major hurricane
The 2006 hurricane season will be more active than normal and could bring a devastating storm to the U.S. Northeast, private forecaster AccuWeather said on Monday. The outlook comes after the most costly hurricane season on record in 2005, with storms crippling New Orleans and other parts of the U.S. Gulf Coast and briefly knocking out a quarter of domestic fuel production.

"There are now indications that the Northeast will experience a hurricane larger and more powerful than anything that region has seen in a long time," said Ken Reeves, senior meteorologist at AccuWeather.com. "The Northeast is staring down the barrel of a gun," said Joe Bastardi, AccuWeather.com's chief hurricane forecaster.

Dammit, they've found me again. I get assigned to Keesler in 1985, Elena hits the next month. Every time I went TDY to Okinawa, a typhoon showed up. The det finally asked me to stay away. We went on vacation every year to New Orleans, now that's gone. Move to Virginia, and we're looking down a gun barrel. Just great


The current storm cycle and above-normal water temperatures in the Atlantic are reminiscent of the pattern that produced the 1938 hurricane that struck Providence, Rhode Island, killing 600 people, Bastardi said.

The 1938 hurricane flooded out the town in Massachusetts where I grew up, it knew I was coming 14 years later

"The Northeast coast is long overdue for a powerful hurricane, and with the weather patterns and hydrology we're seeing in the oceans, the likelihood of a major hurricane making landfall in the Northeast is not a question of if but when," he said.

The Texas coast from Corpus Christi to the Louisiana border is also likely to be the target of higher than normal hurricane activity over the next 10 years, according to the forecast. Hurricane Katrina struck New Orleans and the Mississippi coast last August with winds above 135 mph and a 30-foot-high storm surge, causing more than $60 billion in damage. Katrina was followed by Hurricanes Rita in Texas and Wilma in Florida. Each wreaked more than $10 billion of insured losses, making 2005 the most expensive year for hurricanes ever. Bastardi said this year's storm activity will be above normal, but could be less active than 2005.
Posted by: Steve || 03/20/2006 13:48 || Comments || Link || E-Mail|| [297 views] Top|| File under:
Who's your granddaddy
A 75-year-old grandfather has become the newest star of Russia's growing porn industry, after wandering on to a film set by mistake, thinking it was a muscle man show.
David Bozdoganov has since starred in the films The Old Neighbour and Handyman at Work.

Director Alexander Plahov said: "We were auditioning for a new film and had a number of couples on stage simulating sex when I saw an old guy standing at the back.

"I wandered over to ask him to leave when I saw this massive package straining against his trousers.

"I thought, now this could be an original idea. And I was right: all the movies we've made with David have been huge successes."

The beast with two backs - and a walking stick. But not everyone is delighted. The priapic pensioner apparently believes in the beneficial powers of garlic and his female co-stars have complained about his habit of rubbing it on his genitals before filming action scenes.

Posted by: tipper || 03/20/2006 11:46 || Comments || Link || E-Mail|| [435 views] Top|| File under:
Cat to rescue after owner collapses
When Doreen Hunt collapsed in her bathroom during the night there was no one awake to raise the alarm. Step forward Gizmo, an elderly Siamese cat with one tooth. Sensing something was wrong, the 15-year-old pet stirred from his usual spot at the bottom of Mrs Hunt's bed and began meowing loudly.

Lassie calls for help. Cat owners will recognize this as Gizmo bitching about her being up and not petting him.

The noise eventually woke Mrs Hunt's husband, Peter, 76, who found his wife slumped on the floor of their house in Stafford and called an ambulance. Speaking from her hospital bed, Mrs Hunt, 73, who suffered paralysis down her left side, said: "He's a super cat and I'm so grateful."

Posted by: Steve || 03/20/2006 11:10 || Comments || Link || E-Mail|| [291 views] Top|| File under:
Sex? Drugs? Of Course....it's an Indian Call Center!
Buy a Dell computer and turn a nice young Indian into a pot smoking pervert? I guess globalization is worse than we thought.



Recent polls of Indians working in call centers for British and American companies found that they are adopting the values of Hollywood movies and British TV.

Two recent surveys found many staffers admitting to casual affairs, The Times of London reported. In one poll, one in four admitted to casual sex -- and in the other, one in five said they had had an affair with a colleague.

Shankar Rao, deputy commissioner of the New Delhi Police, suggested that the call centers provide counseling to keep staffers off drugs and sex and that they should make sure no one works more than three nights a week.



Wouldn't that give them more time to hook up?



"The companies should insist on certain standards," Rao said. "I want to make sure these call centers do not become dens of evil."

I'm surprised they didn't just try to profit off of it instead. Y'know...press 1 for a Hindi Hottie, press 2 for a Bengali Babe...
Posted by: Desert Blondie || 03/20/2006 06:29 || Comments || Link || E-Mail|| [445 views] Top|| File under:
Afghanistan
Prosecutor urges Death for Christian Convert

Associated Press
Mar. 20, 2006 12:00 AM

KABUL, Afghanistan - An Afghan man is being prosecuted in a Kabul court and could be sentenced to death on a charge of converting from Islam to Christianity, a crime under this country's Islamic laws, a judge said Sunday.

The trial is believed to be the first of its kind in Afghanistan and highlights a struggle between religious conservatives and reformists over what shape Islam should take here four years after the ouster of the Islamic fundamentalist Taliban regime.

You get the feeling they usually dispense with the formalities of a trial in these types of situations.



The defendant, 41-year-old Abdul Rahman, was arrested last month after his family accused him of becoming a Christian, Judge Ansarullah Mawlavezada told the Associated Press in an interview. Rahman was charged with rejecting Islam, and his trial started Thursday.

During a one-day hearing, the defendant confessed that he converted from Islam to Christianity 16 years ago while working as a medical-aid worker for an international Christian group helping Afghan refugees in the Pakistani city of Peshawar, Mawlavezada said.

"We are not against any particular religion in the world. But in Afghanistan, this sort of thing is against the law," the judge said. "It is an attack on Islam."

Mawlavezada said he would rule on the case within two months.

Afghanistan's constitution is based on Shariah law, which is interpreted by many Muslims to require that any Muslim who rejects Islam be sentenced to death, said Ahmad Fahim Hakim, deputy chairman of the state sponsored Afghanistan Independent Human Rights Commission.

Either maintain your faith in The Religion of Peace or we kill you. Any questions?



Repeated attempts to interview Rahman in detention were barred.

The prosecutor, Abdul Wasi, said he had offered to drop the charges if Rahman converted back to Islam, but he refused.

"He would have been forgiven if he changed back. But he said he was a Christian and would always remain one," Wasi said. "We are Muslims, and becoming a Christian is against our laws. He must get the death penalty."

After being an aid worker for four years in Pakistan, Rahman moved to Germany for nine years, his father, Abdul Manan, said outside his Kabul home.

Rahman returned to Afghanistan in 2002 and tried to gain custody of his two daughters, now 13 and 14, who had been living with their grandparents their whole lives, the father said. A custody battle ensued and the matter was taken to the police.

During questioning, it emerged that Rahman was a Christian and was carrying a Bible. He was immediately arrested and charged, the father said.

At that point the custody battle seemed almost trivial to Abdul.



Afghanistan is a conservative Islamic country. About 99 percent of its 28 million people are Muslim, and the remainder are mainly Hindu.

And the rest ain't talkin'.



Link is to edited version

Posted by: DepotGuy || 03/20/2006 12:25 || Comments || Link || E-Mail|| [313 views] Top|| File under:
Arabia
Qatar seeks to reverse Arab brain drain
DOHA - Qatar is to try to reverse the Arab brain drain that has seen thousands of experts leave the region by bringing together expatriate Arab scientists at annual forums starting in April. The meetings will be held at Education City, an academic complex on the edge of Doha, which hosts branches of prestigious US colleges and has the objective of promoting scientific and technological research.

More than 15,000 Arab physicians left their countries to go abroad between 1998 and 2000, according to a study by the UN Development Program (UNDP).

Arab academics and scientists are often faced with a lack of adequate job opportunities at home, combined with a lack of public or private funding for research and development. Not only do industrialised nations, usually the United States or in Europe, offer better research opportunities, they also offer much higher salaries.


And we don't beat the stuffing out of the women. For example.

As a result, 200 Arab scientists have been invited to the first gathering, slated for April 24-26, to "formulate a clear and civilized approach ... designed to repatriate or benefit from Arab brains abroad," said Saif Ali Al Hajari, vice-president of the Qatar Foundation which runs Education City.

The Qatar Foundation for Education, Science and Community Development, described as a non-governmental, non-profit organisation, was set up in 1995 by the wife of Qatar's emir, Shaikha Mozah bint Nasser Al Misned. Education City, launched in October 2003, hosts top tier US academic institutions, including Virginia Commonwealth University, Texas A and M University, and Weill Cornell Medical College, and a branch of the renowned New York school. A scientific and technological park within the city has attracted such household names as Microsoft, which has set up a research unit there, as have European aircraft maker Airbus, oil giants Total and Shell, and General Motors, the world's leading car maker.

By bringing together Arab scientists currently living abroad, the Qatar Foundation wants them to "take part in promoting a culture of scientific research in the Arab world" while giving them "an opportunity to carry out their scientific projects," Hajari said.

Their input would also help Education City "provide a sound education to new generations," he told AFP. By entering into such a "strategic partnership," Arab scientists "will help us better draft our budgets, identify our needs in terms of infrastructure equipment, and even adapt legislation to take into consideration their intellectual copyrights," Hajari said.

"Unless they are reassured in terms of legislation, Qatar will not be able to attract them," said Hajari, adding that his foundation was not necessarily seeking the physical repatriation of Arab scientists. "We have no objection to cooperating with a scientist who prefers to go on living" in a foreign country, he said.


"Yes, he could be ... useful."

Hajari said Qatar Foundation also plans to invite to each forum Nobel prize laureates from different countries and fields who would help the scientists think of the future of scientific research and technological development in the Arab world.

Qatar Foundation is in the process of setting up a fund for scientific research, Hajari said without giving figures. "Qatar Foundation's financial policy relies on bank deposits" invested in accordance with Islamic law and whose dividends are used to fund projects, he said, noting that the Qatari ruler's wife had offered an eight-billion-dollar grant to a university and research hospital currently under construction at Education City.

The city is negotiating the opening of branches of French and US universities, the former to teach public administration and the latter journalism.


Yup, renowned experts there: the French are really good at 'public administration', witness their own government, and you just can't beat the NYT for journalism. I have a small idea: how about teaching engineering, computer science, math, biology, marketing and economics?
Posted by: Steve White || 03/20/2006 00:00 || Comments || Link || E-Mail|| [297 views] Top|| File under:
Caribbean-Latin America
Naked Venezuelans surround statue of Bolivar
Hat tip: Poliblog, which has a picture.
More than 1,500 people gathered around a statue of 19th century liberation hero Simon Bolivar on Sunday and posed nude for a pretentious U.S. artist famous for his photos of naked crowds in public spaces.


The fact that he's considered a "hero" goes far to explain why Latin America has been such a mess the past 200 years.


Spencer Tunick organized the Caracas photo shoot along downtown Avenida Bolivar, a frequent spot for political rallies by supporters of President Hugo Chavez. Surrounded by dozens of reporters and onlookers, the participants cracked jokes, shouted cheers for Tunick and struck poses for the press. "I worked very, very hard and the people were extremely, extremely, extremely weird exuberant," Tunick said after the shoot. "It's a new experience. And beyond the disinhibition of taking off clothes, this also involves art," said Jerry Lino, 30, who took part in the event. "One never feels naked."
Having someone's sweaty buns inches from your face sounds like a great way to spend the afternoon.


All those honkers help one get through it...

More than 7,800 people had signed up, but only between 1,500 and 2,000 showed up.


The rest had sobered up.


Bolivar looms large in the fevered rhetoric of Chavez. The populist president-for-life says he is leading a communist leftist "Bolivarian Revolution" to universalize end poverty in the South American nation.
Posted by: Jackal || 03/20/2006 00:00 || Comments || Link || E-Mail|| [288 views] Top|| File under:
China-Japan-Koreas
Five North Koreans defect to South by boat
Five North Koreans have defected to South Korea by boat, crossing the tense sea border off the peninsula's east coast, military officials said yesterday. The group, a couple in their 30s and their two children, aged 2 and 8, and a 26-year-old man whom investigators identified as a friend of the family, crossed the border late Saturday in a small wooden barge, which was intercepted by the South Korean Coast Guard.

The defectors told the sailors they wanted to defect, and were seeking asylum in the South, Yonhap news agency said, quoting investigators. "I decided to defect in January, as I had longed for the Southern society since I learned about South Korea's development after listening to the radio when I was in the army (from 1986-1994)," the husband, 37, only identified by his surname Lee, was quoted as telling investigators.

The investigators said the group left the North Korean port of Tongchon Friday after reporting to authorities they would go fishing. A portable gas burner, a hammer and a plastic bottle of mineral water were found in the barge.

About 1,380 North Koreans fled their impoverished country to the South last year, 1,894 in 2004 and 1,139 in 2003.
Posted by: Steve White || 03/20/2006 00:00 || Comments || Link || E-Mail|| [283 views] Top|| File under:
Europe
Man found with wife's head in bag
A man is being held by German police after walking into a petrol station with his wife's severed head in a bag.

Would his name be Hans? Gunther? Fritz?

The 40-year-old man, of Turkish origin, was covered in blood when he approached the night counter at about 0400GMT and asked the attendant to call the police. Hamburg police said officers found the head in a bag on a grass verge and arrested the man, who was in a confused state and admitted killing his wife. The body of the woman, aged 39, was found in their nearby flat.

Hamburg police spokeswoman Ulrike Sweden said the man seemed "a bit crazy" and may have to see a doctor before charges can be brought. She said police found a large knife in the flat in Eissendorf, in the south of the city. "It seems he used the knife to kill his wife and cut off the head," she told the BBC News website. The couple's two children - girls aged 13 and six - were found in the flat and taken into police care.

"It seems they didn't see the body or what was going on," the spokeswoman said. A motive for the attack is still unclear. Both the man and his wife were of Turkish origin, with German citizenship.
Posted by: Steve || 03/20/2006 09:44 || Comments || Link || E-Mail|| [277 views] Top|| File under:
Report row reveals Greek Cypriot resentment of US
Greek Cyprus' Justice Ministry said it would refuse to cooperate with future U.S. human rights reports, saying a State Department assessment issued this month smacked of bias. The boycott would only concern questionnaires from the United States related to the compilation of reports, but it demonstrated the depth of feeling in Greek Cyprus towards the United States.

Relations with Washington have cooled markedly in recent years because of a perceived bias in Greek Cyprus that the United States has towards Turkey.

To the anger of Greek Cyprus, the U.S. State Department recently said that trade with Turkish Cypriots, living isolated in the northern part of the island, is legal. Greek Cypriots oppose any direct trade between the Turkish Cypriots and the outside world, saying this would mean de facto recognition of the Turkish Cypriot state.

Turkey is pressing both the United States and the European Union for the lifting of the isolation of Turkish Cypriots.

The Greek Cypriot administration has indicated that it would not accept the United States or Britain acting as mediators in fresh talks over the future of Cyprus, questioning their honesty as mediators.

The State Department's annual human rights report often draws complaints and derision from several states it cites for rights violations, and China issues its own report detailing allegations of violations in the United States.

The same report, released earlier this month, has criticized Turkey for continuing torture and abuse by members of the security forces and said the government continued to limit freedom of expression in some cases. Turkish officials have so far not commented on the report's conclusions.

In the Greek Cypriot case, the U.S. report said police abuse, violations of asylum-seekers' rights, violence against women and people and trafficking were problems; however, the Greek Cypriot Justice Ministry said the authorities' views were totally ignored when compiling the report.

"We will not answer any of their questions (in the future) unless we get clear assurances they will be objective and take into account the facts," said Justice and Public Order Minister Doros Theodorou.

Theodorou said the report made sweeping and unsubstantiated accusations. "It is clear that the State Department report refers to general accusations and in some cases, without any proof whatsoever," he said.

In parts, the rights report was largely drawn from domestic media reports and said the country was both a destination and transit point for persons trafficked for sexual exploitation. Authorities, it said, "were aware of and generally tolerated the situation."

"The impression the report leaves is that its contents were already predetermined. Under such circumstances, I fail to see why we should in future answer the questionnaires sent out by the U.S. Embassy," said Theodorou.

Reports of the trafficking of women have existed for years. Johns Hopkins University in the United States issued an assessment last year saying that the prostitution industry, which relies on trafficking, generated an estimated $85 million per year in Cyprus, an island of less than 1 million people.
Posted by: lotp || 03/20/2006 00:00 || Comments || Link || E-Mail|| [285 views] Top|| File under:
India-Pakistan
80% of jailed women facing Hudood charges
There are over 6,000 women and juvenile girls in various jails throughout the country, 4,621 of whom are the victims of discriminatory laws including the Hudood Ordinance, said a Human Rights Commission of Pakistan (HRCP) report on the state of women. The HRCP said that there had been no decrease in honour killings despite the anti-honour killing law passed in 2004. Instead, the number of women murdered had increased in the year 2005 as compared to the previous year, it added.

The National Commission on Status of Women (NCSW) said that 50 percent of government-run shelter house Darul Aman inmates were implicated in Hudood cases. "The commission had suggested that the law be repealed. However, the proposal had now been pending before the Council of Islamic Ideology (CII) for several months," said a NCSW member. Almost 80 percent of the total women jailed are facing charges under the Hudood Ordinance.
Posted by: Fred || 03/20/2006 00:00 || Comments || Link || E-Mail|| [306 views] Top|| File under:
Moderate quake jolts Islamabad
A moderate earthquake measuring 5 on the Richter scale jolted Islamabad and parts of NWFP on Sunday but there were no immediate reports of damage, officials said. "It was a moderate intensity earthquake," said the chief of the Seismological Department Chaudhry Qamaruz Zaman. He said it was an aftershock of the massive October 8 quake that killed more than 73,000 people in the country. The shocks were felt at 7:49am in Islamabad and in Balakot and also in Mansehra and Swat districts, the officials said. The epicentre was 200 kilometres northeast of Peshawar. Two low intensity aftershocks, measuring 4.0 and 4.1, were felt later at 8:18am and 8:21am respectively, officials said.
Posted by: Fred || 03/20/2006 00:00 || Comments || Link || E-Mail|| [431 views] Top|| File under:
Science & Technology
Now Two Strains Of Avian Flu
Analyses of H5N1 Southeast Asian bird flu samples shows the two strains causing human disease are related and belong to two distinct genetic subgroups.

"As the virus continues its geographic expansion, it is also undergoing genetic diversity expansion," said Rebecca Garten, a researcher on the study. "Back in 2003 we only had one genetically distinct population of H5N1 with the potential to cause a human pandemic. Now we have two."

What that means, says Garten, is that the pool of H5N1 candidates with the potential to cause a human influenza pandemic is getting more genetically diverse, which makes studying the virus more complex and heightens the need for increased surveillance. She expects further continued diversity in the future.

"Change is the only constant," said Garten. "Only time will tell whether the virus evolves or mutates in such a way that it can be transmitted from human to human efficiently."

The findings by the U.S. Centers for Disease Control and Prevention were reported Monday in Atlanta, Ga., during the International Conference on Emerging Infectious Diseases.
Posted by: Anonymoose || 03/20/2006 19:29 || Comments || Link || E-Mail|| [515 views] Top|| File under:
Southeast Asia
Molotov Cocktail Attack On Two KFC Executives in Malaysia
The molotov cocktail attack on the home of KFC Holdings (M) Bhd executive director Ahmad Aznan Nawawi at Bukit Bandaraya here on Saturday night was not an isolated case -- a similar attack was carried out on a senior KFC manager at his Damansara Utama, Petaling Jaya home 15 minutes earlier. Petaling Jaya Deputy OCPD Supt Abdul Rahman Ibrahim when contacted by Bernama confirmed the second incident but declined to reveal the identity of the senior manager. He said the police were trying to establish whether the attacks were related to any business rivalry.

"Investigations are ongoing and we are trying to establish the link between the two attacks. The police are looking at all angles," he said.

According to a source, the senior manager did not feel the seriousness of the attack which occurred between 9.15pm and 9.30pm until after he watched the TV news, Monday night.

The attack on the home of Ahmad Aznan occurred at about 9.45pm. One of the molotov cocktails hit his bedroom window and the other a wall. No one was injured and there was no serious damage to the house. The senior manager and his family were out during the incident leaving only the maid in the house. The senior manager only realised that the incident could be "pre-meditated" when he related it to another KFC director through the phone, Sunday.

Media reports speculated that the attack was "most probably" related to the corporate tussle where plantation-based company Kulim Bhd eventually emerged as a controlling shareholder in KFC through its holding in QSR Brands Bhd.

KFC is also involved in another controversy when it filed a lawsuit in the High Court here on March 3 against its former managing director Datuk Ishak Ismail for alleged breach of fiduciary and trust duties and Said @ Shuaib Bakar for conspiring with Ishak. The suit alleged that Ishak had wrongfully procured RM10 million from KFCH for his personal benefit while he was managing director of the company.
Posted by: Pappy || 03/20/2006 22:14 || Comments || Link || E-Mail|| [304 views] Top|| File under:
Who's in the News
94
[untagged]
Bookmark
E-Mail Me
The Classics
The O Club
Rantburg Store
The Bloids
The Never-ending Story
Thugburg
Gulf War I
The Way We Were
Bio
Merry-Go-Blog
Hair Through the Ages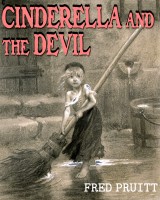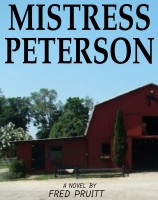 On Sale now!


A multi-volume chronology and reference guide set detailing three years of the Mexican Drug War between 2010 and 2012.

Rantburg.com and borderlandbeat.com correspondent and author Chris Covert presents his first non-fiction work detailing the drug and gang related violence in Mexico.

Chris gives us Mexican press dispatches of drug and gang war violence over three years, presented in a multi volume set intended to chronicle the death, violence and mayhem which has dominated Mexico for six years.
Click here for more information


Meet the Mods
In no particular order...


Steve White
Seafarious
Pappy
lotp
Scooter McGruder
john frum
tu3031
badanov
sherry
ryuge
GolfBravoUSMC
Bright Pebbles
trailing wife
Gloria
Fred
Besoeker
Glenmore
Frank G
3dc
Skidmark
Alaska Paul



Better than the average link...



Rantburg was assembled from recycled algorithms in the United States of America. No trees were destroyed in the production of this weblog. We did hurt some, though. Sorry.
34.200.243.114