-Short Attention Span Theater-
Official Warning: we're all gonna die!
I got this bit of "spam" in this morning's e-mail from the "Earthquake Centre."

THIS IS AN OFFICIAL WARNING!


As opposed to an unofficial one?


yfyem qbzm chxqbv


"Gort! Klaatu barada nikto!"


A huge 300 ft. high ocean wave ismoving towards your continent.
Your and many other cities are in a real danger.
Considering that I'm in Akron, Ohio I raher doubt it'll get this far inland, but go on . . .
Approximatewave moving speed is 700 km/h.


I've nothing to worry about, then. Soon as it gets on the turnpike, it'll run into a Pennsylvania State Police radar trap, and they'll pull it over and give it a speeding ticket.


toitw zrifvphjcn


"Nanoo nanoo!"


Please read more about this catastrophe here:http://www.Danger-tsunami.com/
We are strongly urging you to evacuate yourself and your family as soon as possible, even though you may live far away from your city.


Run away! Run away!


The tsunami will reach the continent in approximately FOUR hours.


Considering that the e-mail arrived 8 hours ago, and there's not word one about the tsunami on Drudge Report, I'd say your ETA is a tad bit off, dude.


lbujf hchhojomcq


"Expecto Patronum!"


YOU HAVE BEEN WARNED!



So where's the Canadian pharmecuticals? The low-interest mortgage loan? The miracle penis enlargement formula? The hidden fortune in Lagos, Nigeria? Don't you even want my bank and credit card info? What kinda spam is this, anyway?
Posted by: Mike || 12/02/2004 12:51:30 PM || Comments || Link || E-Mail|| [6462 views] Top|| File under:
-Signs, Portents, and the Weather-
Top Polluter Identified!
Washington state's top polluter isn't a pulp mill, a power plant or refinery. It's the newly awakened Mount St. Helens. Since the volcano began erupting in early October, it has been pumping out 50 to 250 tons a day of sulfur dioxide, the lung-stinging gas that causes acid rain and contributes to haze. At peak, that's more than double the amount from all the state's industries combined.



I truly wonder what the enviro-Nazis will do about this. Maybe if they ask it nicely and try to understand the root causes it'll stop erupting.
Posted by: AzCat || 12/02/2004 4:14:53 AM || Comments || Link || E-Mail|| [6459 views] Top|| File under:
Arabia
Why Women's Voting Is Complicated
Arab News, naturally.

...One big problem remains. Fact: Saudi Arabia is a male dominated society. Fact two: Saudi Arabia is a segregated society in every aspect.

If a single woman won and became a member of the municipality council that would mean the government would have to construct a separate building for her. Whether she is one female, two, or ten, Saudi law forbids men and women to work in the same establishment.

The chances of any institution, government building or private company having men and women working together are dire. The place would be most likely be raided by religious police and would be shut down. The employees would be thrown behind bars and the managers interrogated. Hospitals in Saudi Arabia are the only places where men and women work together and there are many calls from conservatives for segregated hospitals.
Posted by: Seafarious || 12/02/2004 12:52:53 PM || Comments || Link || E-Mail|| [6462 views] Top|| File under:
Caucasus/Russia/Central Asia
Russian diplomats suspected of "aggravated pimping" in Finland
Edited for brevity.


The Finnish Broadcasting Company (YLE) reported in their Wednesday evening TV news bulletin that at least two Russian diplomats in the Trade Representation of the Russian Federation in Helsinki are suspected of aggravated pimping. Police believe that the diplomats have provided clients for hundreds of prostitutes as well as offering apartments owned by the Russian Trade Representation for their activities. The suspected diplomats are said to be minor officials in the Trade Representation. Consequently, Finnish police can neither arrest nor interview them on account of their diplomatic immunity, and they cannot be convicted of a crime in Finland, either.
Posted by: Dar || 12/02/2004 2:56:31 PM || Comments || Link || E-Mail|| [6463 views] Top|| File under:
Georgia accuses Russia of meddling in Abkhazia
Russian interference in developments in Abkhazia is unacceptable, Georgia's foreign minister said Thursday. Salome Zourabichvili, the foreign minister of the former Soviet Republic in the Caucasus on the eastern shore of the Black Sea made the comments in an exclusive interview with the Interfax news agency. "Any external interference in the developments in Abkhazia is impermissible," Zourabichvili said. "Hence the recurrent interference of the Russian authorities in this situation, up to the illegal penetration of Georgian territory, is unacceptable," he added. Zourabichvili's remarks looked likely to further increased tensions between Russia and Georgia. Georgians believe Russia is backing separatist rebels who have set up their own secessionist regime in Abkhazia.
Posted by: Dar || 12/02/2004 2:52:32 PM || Comments || Link || E-Mail|| [6459 views] Top|| File under:
Kuchma, Putin oppose "quick re-run" of Ukrainian vote
Edited for brevity.


Outgoing Ukrainian President Leonid Kuchma won Vladimir Putin's backing Thursday against calls for a quick re-run of the last round of the disputed presidential election the opposition is certain it would win. The move by the Russian president underlines the Kremlin's nervousness that if Ukraine's opposition presidential candidate Viktor Yushchenko took power he would weaken traditional links with Moscow and push Ukraine deeper into the West's embrace. Alleging the election was rigged, the opposition demands an early repeat of the Nov. 21 run-off vote between Yushchenko and Viktor Yanukovich, who was backed by both Kuchma and Putin. Kuchma is trying to force a completely new election from scratch, a longer process which could favor his candidate. He flew to Russia Thursday. "A repeat of the run-off vote may fail to work," Putin told Kuchma at an airport meeting outside Moscow.

In a fresh sign of the strain the crisis is placing on relations between Russia and the West, President Bush made a clear jab at Moscow's involvement, saying outsiders should not meddle in any new election. "I think any election, if there is one, ought to be free from any foreign influence. These elections ought to be open and fair," Bush told a reporter who had asked his views on a potential election and the prospect of Russian influence.
Posted by: Dar || 12/02/2004 2:50:01 PM || Comments || Link || E-Mail|| [6462 views] Top|| File under:
China-Japan-Koreas
Barkeep, a round of Makkolli for my friends!
Scientists of the Fermentation Institute under the Branch Academy of Light Industrial Science of the Democratic People's Republic of Korea, have succeeded in putting the production of rotgut moonshine makkolli (crude liquor), a traditional drink of the Korean people, on a scientific and industrial basis. It has been known that makkolli is made by fermenting starch of rice and other grains with malt.


"What grains?"
"Fescue works well..."

In the course of studying the brewing method of makkolli established by the ancestors, the scientists found new kinds of germs.


"Look, Kim! A new kind of animalicule!"
"Really, Pak? What shall we name it?"
"How about animaliculus paekche kim-jong-ilii?"

The new germs have greater malt enzyme and alcohol fermentation capacity than the old ones and produce much malic acid. They also have a strong resistance to other bacteria.


"Look, Kim! The other bacteria!"
"Well, fry me for a Songun! They're dissolving!"

The new production method does not need distillation and maturation process.


"Leaving it overnight in the chamberpot does nicely."

The method makes it possible to save more than 50 percent of energies as compared with those of liquor and beer production.

Just thing to chase down your White Slag.

As the new method is simple, it is easy to produce makkolli at any foodstuff factories.

Assuming, of course, you have any foodstuff

Makkolli helps prevent heart troubles, hypertension, cancer, liver cirrhosis, female complaints, consumption, diarrhea, and other diseases.

At least, you don't care about them after the first couple of shots.
Posted by: Steve || 12/02/2004 9:52:15 AM || Comments || Link || E-Mail|| [6460 views] Top|| File under:
NATO Hands Over Bosnia Peacekeeping to EU
Progress?


The European Union began its biggest-ever military operation Thursday, formally taking over NATO's peacekeeping mission in Bosnia with 7,000 troops. The operation is a major step in the EU's drive to develop a military arm, an initiative launched after the bloc failed to halt the war that tore Bosnia apart in the early 1990s. The European Union flag replaced NATO's at the transfer ceremony in Sarajevo...

A 60,000 troops strong, multinational NATO-led force crossed the border of wartorn Bosnia in December 1995 to silence the guns of the three armies locked in Europe's bloodiest conflict since World War II. Bosnia's 1992-95 war between its Muslim Bosnians, Orthodox Serbs and Catholic Croats killed 260,000 and forced half of the country's 4 million people to flee their homes. It ended with a U.S.-brokered peace agreement, which the alliance implemented without any combat casualties. The troops separated the three ethnic armies, pushed them back to their barracks and disarmed them. The peace allowed diplomats to start rebuilding Bosnia's state institutions.

Over the years, the security situation improved enough to allow NATO to decrease the number of troops to the current level of 7,000. Under NATO leadership, the country started slowly melting its three ethnically divided armed forces into one army to apply for NATO membership. NATO is handing EU forces a peaceful Bosnia with a multiethnic Defense Ministry and former enemies — Bosniak, Serb and Croat soldiers — obeying to a joint command. Although still wearing different insignia on their uniforms, Bosniaks, Serbs and Croats stood shoulder to shoulder under one flag in the honor guard at Thursday's ceremony.

"All this is part of a journey with only one destination — institutions of the European Union," EU Secretary General Javier Solana told the ceremony. "The people of Bosnia do not deserve anything less than that." The Alliance will keep a headquarters in Sarajevo to help finish Bosnia's military reforms and hunt war-crimes suspects still at large. "NATO's Bosnia mission has been one of the Alliance's greatest successes in its 55-year history," U.S. Ambassador to NATO Nicholas Burns in Brussels said. The United States also plans to keep about 150 of its own troops in the country.
Posted by: Seafarious || 12/02/2004 1:33:24 PM || Comments || Link || E-Mail|| [6460 views] Top|| File under:
Belgrade attack 'was road rage'
A feared assassination attempt on Serbia's President

Boris Tadic

was actually a case of "road rage" the interior minister has said. Dragan Jocic said a security guard employed by the US embassy has admitted that he was the driver of a car which challenged Mr Tadic's motorcade. In the incident in Belgrade on Tuesday night, a car is said to have repeatedly tried to hit the president's motorcade. In 2003, pro-western Prime Minister Zoran Djindjic was killed in Belgrade. Most local media immediately described the incident involving the president's motorcade as an assassination attempt. Mr Tadic's office had called for a quick investigation on Wednesday. Later, the interior minister said it was found to be a simple traffic violation. "A security officer at the U.S. embassy in Belgrade... had no idea that he hit the escort of President Boris Tadic," Mr Jocic told a news conference. Officials said the driver, Miroslav Cimpl, had become irritated at the manner in which Mr Tadic's vehicles were being driven through the Belgrade traffic.

I think we can now safely refer to Mr. Cimpl as a "former security officer".
Posted by: Steve || 12/02/2004 8:37:19 AM || Comments || Link || E-Mail|| [6459 views] Top|| File under:
International-UN-NGOs
Kyoto Re-Think Needed after U.S. Unmoved - Blair
I post this to remind you that Kyoto was brought to you courtesy of the United Nations. Kyoto is a scam so huge that its difficult to get your mind around the staggering sums of money involved.


The international community must find "a different way forward" to tackle climate change because the US will not change its mind over the Kyoto protocol, Tony Blair said today. The protocol will become a legally-binding treaty in February despite the US's refusal to sign up.


Its only legally binding on the signatories.


But Mr Blair said without US participation there was little hope of securing the action needed to tackle greenhouse gas emissions.


Not true! If the signatories think its so important they can increase their CO2 cuts to make up for the USA (and Australian) non-participation.


"I think everybody accepts that the American position is not going to change on Kyoto," he said. "The important thing is to get a dialogue with America on how we recognise both the scale of the problem on greenhouse gas emissions and a process that enables us to confront and deal with it."


Which means?


But he added: "One thing is for sure: However much we want to criticise America, without America's participation there's not much of a prospect of getting the action we require. On the other hand I don't think anyone is believing America is going to come into this themselves. What I am trying to do is find a different way forward therefore in order to handle this issue."


To cut a long rant short, Kyoto is socialist conspiracy. The evidence is conclusive, CO2 cannot be the cause of climate change. I recommend this excellent site (http://www.co2science.org) for those who are interested in the subject.
Posted by: phil_b || 12/02/2004 1:08:48 AM || Comments || Link || E-Mail|| [6461 views] Top|| File under:
Japan calls for major UN shake-up
Japan has urged that the veto powers given to the US, Britain, France, China and Russia be reconsidered. Foreign Ministry spokesman Hatsuhisa Takashima said on Wednesday that all permanent members of the UN Security Council should be treated the same as other members. "Japan considers it unfavourable to have permanent Security Council members that have veto power and those that don't have it," Takashima said. But the spokesman added that Japan would bow to the majority within the UN "if we get a seat and a veto as well if it is the consensus of the international community". A high-level panel on reforming the UN appointed by Secretary-General Kofi Annan has proposed two models for reform, including one that would add six new permanent members to the council but without the power of veto. Japan, along with Germany, has long sought a permanent seat on the Security Council. Annan wants a decision on reform next year. Any change to the council membership needs approval from two-thirds of the 191-member General Assembly and must avoid a veto by any of the council's current permanent members.
Posted by: Fred || 12/02/2004 9:40:56 PM || Comments || Link || E-Mail|| [6464 views] Top|| File under:
Africa: Subsaharan
Bob rules out regime change
Zimbabwean President Robert Mugabe ruled out any regime change in this southern African country as his ruling ZANU-PF party held a congress to renew the party's leadership. The 80-year-old head of state, who has led the southern African country downhill since independence in 1980, said the country had remained unified in the face of attempts by British Prime Minister Tony Blair to effect a regime change through the backing of "stooge parties". Mugabe accuses Blair's government of working with the opposition Movement for Democratic Change (MDC) to illegally remove Zimbabwe's current government from power. "Regime change in our country, regime change Mr (Tony) Blair? Who are you to talk of regime change in Zimbabwe?"


"Who d'you think you are? Prime Minister of Great Britain!"

Mugabe asked in his opening address to the Zimbabwe African National Union - Patriotic Front (ZANU-PF) party congress. "Let there be regime change in Britain, we will not talk about it, but here, never ever. Zimbabwe is for Zimbabweans and only Zimbabweans can determine who shall rule them or not," he said to loud applause from party members.


"And lemme make the point that we rule, we don't govern here! None 'o that velvet glove stuff for us, no war of words! Sticks and stones, that's the ticket!"

The congress, held every five years, will see Mugabe re-elected to run the party until 2009 and is also set to elect a new vice president, widely held to be the likely successor to Mugabe when his current term expires in 2008.


Or when he does, prior to that. He can't live forever. Can he?

Vice President

Joseph Msika

scoffed at calls for Mugabe to step down from office saying he should continue to rule until he is "walking with the aid of a walking stick". "They say you should leave and give way to others. To us that is a luxury we cannot afford. We don't know whether God will give us another Mugabe or a traitor who will sell away our country," said Msika.
Mugabe predicted that the MDC would not last long, saying "unity... has continued to energise us even as our external and internal enemies have been vigorously seeking their dream of regime change. They come and go, these stooge parties, and just now the way is very clear to the extinction of yet another opposition party."


And when they say extinction, they really mean it

"We are proud that we are meeting as a united Zimbabwean party, leading a united Zimbabwean people that believe in themselves," Mugabe said. "Our enemies and detractors have failed to destroy this identity, even as they resort to various machinations, including the formation of stooge opposition parties," he charged.


A united Zimbabwean people, following Bob right over the cliff

He slammed MDC leader Morgan Tsvangirai over his European tour to rally support for the MDC saying he was wasting time there when he should be campaigning back home where he can be shot for next year's parliamentary elections. The five-day congress of ZANU-PF, which is being held in the capital Harare, is expected to choose a woman vice president for the first time in the country's 24-year history.
The congress comes a day after six senior ruling party officials were suspended and Information Minister Jonathan Moyo reprimanded for organising a meeting that allegedly aimed to scupper party efforts to elect Water Resources Minister Joyce Mujuru as vice president. "We wonder why some amongst us should seek to depart from agreed democratic positions allowing their ambitions to mislead them," Mugabe said.


"If we want you to have a position, we give it to you. So shut up!"
Posted by: Steve || 12/02/2004 11:29:11 AM || Comments || Link || E-Mail|| [6459 views] Top|| File under:
Rwanda denies army in Congo
Rwanda has denied it has pushed troops into Democratic Republic of Congo hours after U.N. peacekeepers said they had compelling evidence that some had entered the vast country. "All reported sightings of Rwandan troops in the DRC are false. Rwanda does not have any troops in the Democratic Republic of Congo," Richard Sezibera, President Paul Kagame's adviser on Congo, told a news conference on Thursday.

"Rwanda is not at war with the Democratic Republic of Congo. Rwanda has never been at war with the Democratic Republic of Congo."

Rwanda has threatened to attack Hutu fighters based in Congo if the government in Kinshasa and U.N. forces failed to disarm the rebels, some of whom took part in Rwanda's 1994 genocide. But the U.N. mission in Congo said it had compelling evidence Rwandan soldiers carrying new military hardware had crossed into the east of the vast Central African country. "Our helicopter reconnaissance patrols have been able to take photos of abandoned bivouacs and well-equipped soldiers who are moving with new uniforms and materials," said Mamadou Bah, a spokesman in Kinshasa for the U.N. mission (MONUC).

Took pictures from the air and flew back in time for tea.

Sezibera said Rwanda did not wish to enter the territory of the DRC and was not an enemy of the Congolese government.But he added: "If it became necessary in the defence of Rwandan territory, her sovereignty and her people and in pursuit of genocidal forces in the territory of the Democratic Republic of Congo, Rwanda would be forced to enter the Democratic Republic of Congo." "Rwanda calls upon on the international community and the DRC to help Rwanda not to have to enter the DRC," he said.

"Don't make us come in there!"

"The DRC government does not face a threat from Rwanda. Rwanda is not an enemy of the DRC... Rwanda is a threat to the Interahamwe and will continue to be a threat to them. We do not think the Interahamwe are members of the Congolese government so when Rwanda says it will attack the Interahamwe it does not mean it will attack the Congolese government."
Posted by: Steve || 12/02/2004 11:10:12 AM || Comments || Link || E-Mail|| [6460 views] Top|| File under:
Home Front: Culture Wars
Christmastime event is no-Christian zone
In the latest skirmish over Christmas in America, a Christian group is not allowed to participate in Denver's annual Parade of Lights, because church members sought to sing yuletide hymns and proclaim a "Merry Christmas" message on their float. However, the event, now in its 30th year, will include homosexual American Indians, Kung Fu artisans, belly dancers and, of course, Santa Claus. "I think there's an agenda that is anti-Christian," Pastor George Morrison, tells WorldNetDaily. "It seems like this agenda has crept in, and it's robbing us." Morrison heads the Faith Bible Chapel in Arvada, Colo., among Denver's largest evangelical churches with over 4,000 attendees each week...


I suggest they immediately apply for a permit to hold a "Christmas-only"-themed parade, which excludes those whose themes are neither Christmas or Christian oriented. If the city turns them down because it is not "inclusive", then they can file a whopper of a lawsuit.
Posted by: Anonymoose || 12/02/2004 9:25:31 AM || Comments || Link || E-Mail|| [6462 views] Top|| File under:
CBS mulls procedural changes
ScrappleFace
(2004-12-01) -- CBS News executives, facing the prospect of a Rather-less evening news program for the first time in two decades, may experiment with a so-called "reality TV" newscast format, according to one unnamed network insider.

"Anchors and personalities cost big bucks," said the source. "Instead of trying to find the next Dan Rather or Ted Baxter, we're thinking of getting back to basics. You know...just the facts. We're dead last now, so how bad could it get?"

Indeed a notesheet obtained from a top-level CBS programming meeting seems to confirm that the network may be ready to shake things up. Here's a partial excerpt of the brainstorming session notes:
-- "What if the news itself were the star of the show, rather than the newscasters?
-- What if reporters and anchors were chosen for their ability to accurately recount the day's events?
-- What if we skipped the flashy graphics and fancy sets, and used the extra cash to hire more reporters?
-- What if the length of the newscast were determined daily by the volume and significance of the news?
-- What if we reported on the important stuff even if we didn't have any b-roll video to illustrate it?
-- What if reporters spent the first 20 seconds of every story admitting their preconceived ideas, biases and opinions on the subject?
-- What if we superimposed an elephant or donkey graphic next to a reporter's name to indicate his political affiliation?
-- What if we didn't care about who wins the ratings war, but only about the accuracy, fairness and relevance of our reporting?
-- What if we ran a separate audio track allowing viewers to hear our news sources commenting about the accuracy of the stories we do about them?
-- What if viewers could download all of the raw videotape and transcripts from our interviews immediately after the show?
-- What if viewers could talk back to producers during the show on our blog?
-- What if we had a real blog?
-- What if we weren't too smart to try some of these ideas?"

CBS has launched an internal investigation to assess the authenticity of the notesheet and to determine who leaked it to the so-called "mainstream media."
Posted by: Korora || 12/02/2004 12:12:15 AM || Comments || Link || E-Mail|| [6461 views] Top|| File under:
Who's in the News
91
[untagged]
Bookmark
E-Mail Me
The Classics
The O Club
Rantburg Store
The Bloids
The Never-ending Story
Thugburg
Gulf War I
The Way We Were
Bio
Merry-Go-Blog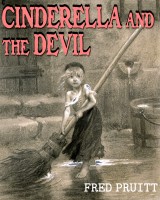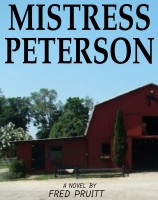 On Sale now!


A multi-volume chronology and reference guide set detailing three years of the Mexican Drug War between 2010 and 2012.

Rantburg.com and borderlandbeat.com correspondent and author Chris Covert presents his first non-fiction work detailing the drug and gang related violence in Mexico.

Chris gives us Mexican press dispatches of drug and gang war violence over three years, presented in a multi volume set intended to chronicle the death, violence and mayhem which has dominated Mexico for six years.
Click here for more information


Meet the Mods
In no particular order...


Steve White
Seafarious
Pappy
lotp
Scooter McGruder
john frum
tu3031
badanov
sherry
ryuge
GolfBravoUSMC
Bright Pebbles
trailing wife
Gloria
Fred
Besoeker
Glenmore
Frank G
3dc
Skidmark
Alaska Paul



Better than the average link...



Rantburg was assembled from recycled algorithms in the United States of America. No trees were destroyed in the production of this weblog. We did hurt some, though. Sorry.
3.229.142.104

Help keep the Burg running! Paypal: