Arabia
U.S. SETS SAUDI STABILITY AS PRIORITY
The U.S. military has set the stability of Saudi Arabia as a key goal in 2005.


That sounds encouraging...

U.S. officials said the Defense Department and the Joint Chiefs of Staff have determined that the stability of Saudi Arabia would be a priority over the next year. They said Saudi stability and improved U.S. relations with Riyad were vital for Gulf regional security and American interests in the Middle East. The U.S. agenda has been relayed to Saudi Arabia by both the Pentagon and military. Officials said that over the next few months the Bush administration would seek to accelerate efforts to improve military and security cooperation with Riyad. During his visit to Riyad over the weekend, U.S. Central Command chief Gen. John Abizaid discussed plans to expand military cooperation with Saudi Arabia. Abizaid said the top priorities of the U.S. military in 2005 included U.S. help to Saudi Arabia for the war against Al Qaida.


And Abizaid was calling the other day for tougher actions against Salafism...

Is that "stable" in the sense of "Yasser Arafat stable"?
Posted by: Fred || 12/02/2004 9:53:52 PM || Comments || Link || E-Mail|| [6461 views] Top|| File under:
Arab States Team Up to Fight Terror Funding
Fourteen Arab countries have teamed up to coordinate their fight against money laundering and terror financing in the region. The inaugural meeting of the Middle East and North Africa Financial Action Task Force on Tuesday pledged to set up systems to fight the flow of dirty cash and work together to raise member states' compliance with international standards. "This is a historic day for the region as it shows the world that we are serious about fighting the twin evils of money laundering and terrorist financing," said Bahrain's Finance and National Economy Minister Abdullah Saif.

The group committed itself to implement some 50 recommendations of the Paris-based Financial Action Task Force (FATF), which has set the global standards in combating the use by Al-Qaeda, its affiliates and other terror organizations of the global financial system. Saudi Arabia, fellow GCC members Oman, the United Arab Emirates, Bahrain, Qatar and Kuwait signed up to the regional task force along with Yemen, Jordan, Syria, Lebanon, Egypt, Tunisia, Algeria and Morocco. Libya, Sudan and the Palestinian Authority did not attend and Iraq sent an observer. "One of the objectives is to raise compliance in line with international standards, and to provide technical assistance to countries," said the regional task force's first president, Muhammad Baasiri of Lebanon. "Some of the countries are not as advanced as the others — there will be a need to stand by each other and to keep in touch," he said.

FATF President Jean-Louis Fort said the new body could help countries of the region work together to stop charity money being diverted to militant groups. The Bahraini minister said his country was confident that charities and the hawala system of cash transfer — identified as another area of concern by Western officials — were not linked to terror financing in his country. "It is part of our culture that (money) goes to charitable institutions and they disperse grants to needy people. They are not used to finance terror," Saif said. "And in hawala the amounts are minimal ... I'm 100 percent sure they are not the cause of the financing of terrorism. They are small amounts and they are needed by the poor (to send remittances home)," he said.
Posted by: Fred || 12/02/2004 9:28:18 PM || Comments || Link || E-Mail|| [6459 views] Top|| File under:
Caribbean-Latin America
FARC denies planning to kill Bush
Colombian rebels on Wednesday denied government accusations they plotted to kill President Bush during a visit to the port of Cartagena last week. "The Revolutionary Armed Forces of Colombia, FARC-EP, categorically deny the libelous accusations made by the intelligence services of the United States of America," the rebel group known by the Spanish initials FARC said in an e-mailed communique. The FARC called the charge "false and reckless" and the "product of minds driven insane by pride."
Posted by: Dan Darling || 12/02/2004 1:18:27 AM || Comments || Link || E-Mail|| [6459 views] Top|| File under:
China-Japan-Koreas
N Korea claims 190 US spy flights
North Korea claimed that the US military conducted at least 190 spy flights against it in November, seeking an opportunity to invade. "This is a clear indication that the US imperialists are watching for a chance to mount a pre-emptive attack on the (North), while frantically pursuing their hostile policy towards it," said the North's official Korean Central News Agency.

Yawn. Have another shot of that grass moonshine. Or three.

North Korea regularly makes such accusations.
Posted by: God Save The World || 12/02/2004 4:00:16 PM || Comments || Link || E-Mail|| [6461 views] Top|| File under:
Down Under
Oz still debating US war crimes pact
The Howard Government has baulked at a contentious US request that it promise not to hand over Americans accused of war crimes to the International Criminal Court. In what amounts to a rare diplomatic rebuff to the Bush administration, the sensitive US request has been quietly gathering dust within the Canberra bureaucracy for more than two years without an answer since it was first revealed by The Australian in August 2002. The Government denies that it has rejected the US request to sign the bilateral immunity deal, saying yesterday that it was 'still considering' Washington's proposal after 27 months of deliberation.

"We'll get back to you, later."
"How much later?"
"Later."

But by not reaching a conclusion, Australia has so far avoided having to make an embarrassing choice between the wishes of its closest ally and the viability of the ICC - the world war crimes body of which Australia is a founding member. This non-outcome - reminiscent of the BBC comedy series Yes Minister - reflects concern among Australian government lawyers that the US request, as it stands, could not help but undermine the ICC. They have been unable to find a solution that would allow Australia to agree to the deal without breaching its international obligations to the ICC. The Government said yesterday Australia's obligations to the ICC were being given top priority in its deliberations.

"Australia views its obligations as a party to the ICC statute as paramount, and, although aware of US concerns, would not conclude any agreement that is inconsistent with Australia's ICC obligations," a spokeswoman for the Department of Foreign Affairs said.

Any decision by Australia to agree to an immunity deal with the US would be condemned by human rights groups as undermining the integrity of the ICC. The proposed bilateral pact is part of an aggressive global push by the US - backed by threat of sanctions in some cases - to prevent its troops being hauled in front of the court for war crimes without Washington's approval.
Posted by: God Save The World || 12/02/2004 2:32:39 PM || Comments || Link || E-Mail|| [6467 views] Top|| File under:
Europe
USN: Oil-for-Food only part of larger French-Russian scheme going back to 1998
Wretchard reports a fascinating (no longer online) study by a US Naval Commander from Nov 1998 of how French surveillance planes and a French frigate tailed the US Nimitz task force responsible for U2 overflights of Iraq. Excerpt:



[In] the third part of a series of six entitled Five Fleets: Around the World with the Nimitz by Lieutenant Commander William R. Bray, U.S.N. ... Bray describes how the Nimitz [in November 1998] was taking part in a UN sponsored mission to contain Saddam Hussein. One of its tasks was to support a U-2 flight over Iraq that Saddam had threatened to shoot down. The U-2 was an American aircraft assigned to a United Nations mission. What Bray described next was how the French tracked the Nimitz task force almost certainly on behalf of Saddam....

The Russians [also] were ready to play their part. While the movements of the Nimitz and the rest of the Fleet were being reported by French warships, the Kremlin induced Saddam to retreat ever so slightly from the brink, but not all the way, leaving the Iraqi dictator with a net gain. They played the hero to the American heel. More from LCDR Bray:

As the Nimitz operated in the northern Arabian Gulf on the morning of 19 November, Russia's Foreign Minister, the crafty former KGB spymaster and accomplished Arabist Yevgeny Primakov, ... promised [Foreign Minister Tariq] Aziz they would work harder in the Security Council to get sanctions lifted, as long as Iraq immediately allowed all UNSCOM inspectors to return to work and complied with all existing resolutions. Baghdad accepted, and on 21 November the inspectors returned to Iraq, temporarily defusing the crisis.

The United States was being played like a fiddle, its huge fleet and aerial assets led in circles in the sham blockade that we now know was set up by 'friends' on the Security Council who were running a covert rearmament effort called the Oil-for-Food Programme. History may show that Oil-For-Food; the corrupt regime of UN inspections, the AQ Khan nuclear proliferation industry -- and much else -- were all of a piece. Future generations will be astonished, not at how terrible that September day in New York was, but at how lightly the US got off for the folly of the 1990s, escaping not so much through vigilance as sheer good fortune.
Say it again, Tom. In the middle east, the French and Russians are on the other side. The goal is to reduce the influence of the US hyperpower and step into any breach they can open up, regardless of the nature of the regime involved or the threat it poses to the west.

Posted by: lex || 12/02/2004 1:14:57 PM || Comments || Link || E-Mail|| [6460 views] Top|| File under:
Dutch muslims seek ban on 'Submission II'
Several Muslims in the Netherlands are seeking a court injunction to prevent MP Ayaan Hirsi Ali making a sequel to the short film "Submission". Lawyer Robert Moszkowicz said Tuesday that the group he represents also want Hirsi Ali banned from making hurtful remarks about Muslims and Islam. Moszkowicz noted Hirsi Ali recently described Islam as "deadly dangerous" without making a distinction between fundamentalist Islam and Islam in general. It is expected the case will be heard by a court in The Hague, but it is unclear when this will take place.
Posted by: Seafarious || 12/02/2004 11:48:49 AM || Comments || Link || E-Mail|| [6468 views] Top|| File under:
Home Front: Politix
Danforth Quits as UN Ambassador, State Department Official Says
John Danforth, U.S. ambassador to the United Nations, resigned today after less than six months on the job, said a State Department official who asked not to be identified. The official cited a Nov. 22 letter by Danforth in which he expressed the desire to leave at the end of President George W. Bush's first term to spend more time with his family. Danforth, 68, succeeded John Negroponte, now the U.S. ambassador to Iraq, and was confirmed by the Senate on June 25. Danforth served previously as Bush's special envoy to the oil-producing African nation of Sudan and was part of a meeting this month of the UN Security Council in Nairobi, Kenya, to arrange a peace accord for Sudan. Danforth earlier served as a Republican U.S. senator from Missouri, from 1976 to 1995. His resignation comes as the UN falls under investigation over its role in the Iraqi oil-for-food program, in which the U.S. says ex-dictator Saddam Hussein looted more than $21 billion. Bush called today for a ``full and fair and open accounting'' of the program.
Posted by: Mrs. Davis || 12/02/2004 7:46:49 PM || Comments || Link || E-Mail|| [6462 views] Top|| File under:
Home Front: WoT
Adam Gadahn was a nasty one
A few things struck

Haitham Bundakji

about the brown-eyed teenager who introduced himself as "Yahya" at the Islamic Society of Orange County nine years ago. He was shy, earnest -- and very much alone. When he took the vows that marked his formal embrace of Islam, Yahya had to enlist Bundakji, then the mosque's chairman, along with the imam and another employee -- men he barely knew -- as his witnesses. Unlike most converts, Yahya had come to Islam through reading and research, with no close friends in his new faith to guide the way.

That quickly changed.

Within a year, Yahya -- born Adam Gadahn to parents of Jewish and Catholic heritage -- had fallen in with a group of young men who prayed regularly at the mosque but also picked ugly political squabbles with the placid, middle-class congregation from the suburbs south of Los Angeles. Bundakji remembers the men as angry, rigidly pious, and hypercritical of any Muslim who adopted Western clothes or manners. But they were also bright, articulate and well educated. "Very convincing," Bundakji surmised, "to someone like Adam Gadahn." Now, in hindsight, the mosque leader believes he may have witnessed Gadahn's second conversion -- into a radical Islamist.
Continued on Page 49
Posted by: Dan Darling || 12/02/2004 2:40:22 PM || Comments || Link || E-Mail|| [6462 views] Top|| File under:
Historic re-enlistment at Fort Carson
More than 400 soldiers raised their right hands Wednesday to extend their time in the Army. It was the biggest event of its kind in the history of Fort Carson. Driven by their loyalty to the Iraqbound 3rd Armored Cavalry Regiment and enticed by enlistment bonuses as big as $15,000, the soldiers made a pledge that all but guarantees they will head to war early next year. Most said they decided to stay in the Army to be with the soldiers they fought beside during the regiment's first yearlong tour in Iraq. "I owe it to my boys to be there one more time," said Spc. Abimael Marquez, who signed up for another tour that will separate him from the woman he married two months ago. "He made that decision before we met," said his wife, Mandi Seltzer, who said she supports her husband's choice.

While elements of the Army, especially the National Guard and Army Reserve, have struggled to meet recruiting and retention goals in recent months, Fort Carson and the 5,200-soldier regiment have exceeded expectations. The regiment has more than doubled its goal for keeping soldiers in the Army, and the post as a whole remains well over its retention goals. Re-enlistments actually skyrocketed after the unit got its Iraq orders in July, said Staff Sgt. David Henderson, who has worked in the regiment to retain soldiers. "This is all about loyalty," he said. Loyalty on a large scale.

"I have never seen before and I will probably never again see a re-enlistment formation this big," said Brig. Gen. Joseph Orr, the post's deputy commander. Most members of the regiment, which served in Iraq for a year that ended with homecomings in April, are combat veterans. The unit's commander, Col. H.R. McMaster, said keeping that experience is crucial to survival in Iraq. "We really need the soldiers who re-enlisted," he said. McMaster, who administered the enlistment oath to the soldiers who stood in formation in a gymnasium, called the event "humbling." "They feel like they are part of an effort bigger than themselves," McMaster said.

More at link...


What a great bunch of Americans! Damn proud of each of them.
Posted by: GK || 12/02/2004 3:20:34 PM || Comments || Link || E-Mail|| [6463 views] Top|| File under:
Tulsa police chief's terror remarks puzzle officials
The police chief here made surprising comments about terrorists living in Tulsa and Kansas on Wednesday in a speech to the local Rotary Club but left without providing an explanation.

"Be warned, Rotarians. I can say no more, I was never here, the vice president will disavow any knowlege of my actions; take measures to protect yourselves." [*POOF*]

The remarks puzzled other law enforcement officials, including those of the FBI and Oklahoma Office of Homeland Security.

"Dave? Was that you? We're not really sure where he's coming from..."

Police Chief Dave Been said foreign terrorists with ties to al-Qaida were in Tulsa and Wichita, Kan., and he said he had seen evidence that terrorists wanted to attack America's heartland."Yes, there are al-Qaida cells in Tulsa, Wichita, Kansas, that can be very dangerous," Been told the Downtown Tulsa Rotary Club, according to clips aired on KRMG. "Of course, I can't go into specifics."

"Of course, I can say no more. There are ears everywhere."

Been did not respond to interview requests from The Associated Press. Tulsa police spokeswoman Sgt. Kim Presley referred calls to Been.

"But between you and me, we think he's been in the cough syrup aisle a lot lately, if you catch my drift."

Kerry Pettingill, director of the state homeland security office, told the AP he did not know why Been would make such comments because he doesn't know the sources on which the chief based his claims. "I'm not aware of any investigation into any active al-Qaida cells in Oklahoma, period, or even active supporters or members of al-Qaida," Pettingill said in a phone interview.

"The local pharmacies are reporting a shortage of Nyquil. We're checking into it, just in case."

Jeff Lanza, an FBI spokesman in Kansas City, Mo., the bureau's office that covers Kansas, doubted that Osama bin Laden's terror network has a cell in Wichita and downplayed Been's assertion about attacks on the Plains. "There is no indication of an al-Qaida cell in Wichita, Kan.," Lanza said. "In terms of the vulnerability issue, terrorists can strike anywhere. We are no more vulnerable in Wichita than we are in other parts of the country."

"Wichita? Are you mad? Get outta here."

Gary Johnson, the FBI's spokesman in Oklahoma, said the bureau would not be able to comment about Been's remarks until Thursday because the state's agent in charge was on vacation and its counterterrorism expert was out of the office with an illness.

"Can't find a bottle of Robitussin anywhere in a 50-mile radius. It's the damndest thing..."

But Johnson told the AP that there has been no change to previous FBI statements that the threat of terror in Oklahoma is not imminent and that the FBI won't comment on any counterterrorism investigations it routinely conducts.

"Oklahoma remains at Code Yeller, at least as far as we know."

"We have been keeping a eye out for the Longhorn Martyrs Brigade. Seems like they are pissed off over some Red River Shootout, or something."
Posted by: Dan Darling || 12/02/2004 2:29:09 PM || Comments || Link || E-Mail|| [6459 views] Top|| File under:
CAIR trains FBI in 'sensitivity'
EFL & The Obvious


FBI counter-terrorism agents in Florida attended a "sensitivity training" workshop yesterday conducted by a controversial Islamic lobby group.


How controversial are they?


Although it has been described by two former FBI counter-terrorism chiefs as a spin-off of a U.S. front for the Palestinian terrorist group Hamas, the Council on American-Islamic Relations, or CAIR, led the workshop on "Islam and the American Muslim community" at the FBI's Jacksonville Division All Employee Conference.


They're not controversial, are they? Just an advocacy group, correct?



Posted by: Dragon Fly || 12/02/2004 8:38:05 AM || Comments || Link || E-Mail|| [6461 views] Top|| File under:
International-UN-NGOs
UN rejects call for Annan resignation over oil-for-food scandal
United Nations member states voiced support for Secretary-General Kofi Annan after a U.S. senator called for him to resign over possible fraud in Iraq's oil-for-food program. The State Department endorsed a Senate investigation of the troubled program but sidestepped the issue of Annan's future. Sen. Norm Coleman, who is leading one of five U.S. congressional investigations into the U.N. oil-for-food program, wrote in Wednesday's Wall Street Journal that Annan should step down because "the most extensive fraud in the history of the U.N. occurred on his watch."

The Minnesota Republican joined several U.S. newspapers and columnists in urging that Annan be replaced. State Department spokesman Adam Ereli backed the congressional investigations but sidestepped the issue of Annan's resignation, saying "that is not something, frankly, that is in front of us." Outside of Coleman's call, the secretary-general appears to retain wide support among the 191 U.N. member states who elected him to a second five-year term in 2001. Russia, Britain, Chile, Spain and other nations on the U.N. Security Council strongly backed Annan in recent days, as did non-council members. The 54 African nations sent a letter of support. "He has heard no calls for resignation from any member state," U.N. spokesman Fred Eckhard told reporters when asked whether he envisioned Annan's stepping down. "If there's some agitation on this issue on the sidelines ... that's healthy debate. But he is intent on continuing his substantive work for the remaining two years and one month of his term."

Annan was doing just that on Wednesday, urging Wall Street financiers to support the global campaign against AIDS. He was also preparing for Thursday's launch of a report by a high-level panel recommending the most extensive reform of the United Nations since its founding in 1945. The allegations of corruption in the oil-for-food program, which first surfaced in January, have escalated, embarrassing Annan and taking the spotlight off his agenda.

Two weeks ago, Coleman's Permanent Subcommittee on Investigations said it had uncovered evidence that Saddam Hussein's government raised more than $21.3 billion in illegal revenue by subverting U.N. sanctions against Iraq, including the oil-for-food program. On Monday, Annan said he was "very disappointed and surprised" that his son Kojo received payments until February 2004 from a firm that had a contract with the oil-for-food program. The Swiss-based firm Cotecna Inspection S.A., said Kojo Annan was paid $2,500 a month to prevent him from working for competitors after he left the company in 1998. Annan said he understood "the perception problem for the U.N.," but he reiterated that he has never been involved in granting contracts to Cotecna or anyone else.

Coleman wrote in the Wall Street Journal that "as long as Mr. Annan remains in charge, the world will never be able to learn the full extent of the bribes, kickbacks and under-the-table payments that took place under the U.N.'s collective nose. Mr. Annan was at the helm of the U.N. for all but a few days of the oil-for-food program, and he must, therefore, be held accountable for the U.N.'s utter failure to detect or stop Saddam's abuses." Ereli said the State Department believes that Congress has a right to investigate. But he added that Annan "has been working positively and cooperatively" in trying to find out what happened.

Eckhard reiterated that until the Volcker investigation is completed, the secretary-general "will not rush to judgment, and he urges others not to rush to judgment either." Russia's deputy foreign minister Yuri Fedotov told the Interfax news agency on Tuesday that criticism of Annan "is without foundation." Chile's U.N. Ambassador Heraldo Munoz said "we trust his leadership." Britain's U.N. Ambassador Emyr Jones Parry said his country "gives its full support to the multilateral system, to the United Nations and to its secretary-general." Annan also got strong support at a meeting Wednesday with the ambassadors of Argentina, Algeria, Colombia, Egypt, Italy, Mexico, Morocco, Pakistan, South Korea, Spain and Turkey.
Posted by: Dan Darling || 12/02/2004 2:20:38 PM || Comments || Link || E-Mail|| [6462 views] Top|| File under:
Bush Calls for Full U.N. Oil-For-Food Probe
President Bush

on Thursday called for a "full and open" accounting of the U.N. oil-for-food program but would not say whether he thought U.N. Secretary-General

Kofi Annan

should resign. "I look forward to the full disclosure of the facts, get an honest appraisal of that which went on. And it's important for the integrity of the organization to have a full and open disclosure of all that took place with the oil-for-food program," Bush said.

Sen. Norm Coleman

of Minnesota, who is investigating corruption in the oil-for-food program, Wednesday called on Annan to resign. He said former Iraqi president Saddam Hussein reaped some $21.3 billion from the program because of Annan's lack of oversight. Bush, asked if Annan should resign, would not say. "On this issue, it's very important for the United Nations to understand that there ought to be a full and fair and open accounting of the oil-for-food program," he said. "In order for the taxpayers of the United States to feel comfortable about supporting the United Nations, there has to be an open accounting," he said.

That nuanced enough for you, Koffi?
Posted by: Steve || 12/02/2004 1:42:46 PM || Comments || Link || E-Mail|| [6461 views] Top|| File under:
Congress Eyes U.N. Fund Cut
Congress is likely to move to reduce U.S. funding of the United Nations if leaders at Turtle Bay don't come clean and institute major reforms in the wake of the Iraq oil-for-food scandal, The Post has learned. Recent interviews with Congress members and staff investigators revealed growing shock and outrage at the scope of history's biggest financial scandal, in which Saddam Hussein is alleged to have ripped off $21.3 billion from a humanitarian program intended to provide food and medicine to the Iraqi people. The officials said there is increasing sentiment to take drastic action, including cutting U.S funding if the United Nations doesn't make radical changes in its secretive policies and questionable management procedures. The $1.12 billion annual U.S. contribution to the United Nations represents 22 percent of the world body's budget.


And about five percent of the amount ripped off by the oil-for-palaces program...

"This is life-and-death stuff. To see U.N. officials involved in a program that was used to pay off families of Palestinian suicide bombers, to discover that money from this program is now being used to fund the people killing our troops in Iraq is very troubling," Rep. Jeff Flake (R-Ariz.) told The Post. "I definitely feel that people are fed up." Flake has sponsored legislation that would reduce U.S. funding to the United Nations by 10 percent, and claims the bill already has 75 co-sponsors. A companion bill has been introduced in the Senate.


Betcha could reduce it even more and still have as many co-sponsors...

So far, the chairmen of the congressional committees investigating the oil-for-food scandal have not endorsed the measure. They say they are waiting to see the results of the U.N.-appointed investigation headed by former Federal Reserve Board Chairman Paul Volcker. But one congressional investigator said that a move to reduce or cut off U.S. funding could quickly gain momentum — and the Bush administration would be unwilling or unable to stop it — if culpable U.N. officials aren't prosecuted or fired and major reforms are not enacted.


GW: "No, no! Don't do it! I'm agin' it!"
Laura: "More mashed potatoes, dear?"
GW: "Yes, thanks."
Cheney: "What's on the teevee tonight?"

"What we really want to see is greater transparency in U.N. programs. That's the big issue here," the investigator said. "These oil-for-food deals were negotiated in secret. If it was known that Saddam Hussein was given sole authority to pick and chose companies he would do business with . . . [and] that he was giving oil vouchers to U.N. officials and to Russian and French politicians to buy votes on the Security Council, there would have been a move to stop it."
Posted by: trailing wife || 12/02/2004 1:26:35 AM || Comments || Link || E-Mail|| [6462 views] Top|| File under:
Southeast Asia
Binny offered Bashir safe haven in Afghanistan
Fugitive al Qaeda leader Osama bin Laden once invited Indonesian preacher Abu Bakar Bashir to live in Afghanistan, a young militant jailed over the bombing of a Jakarta hotel told the cleric's terrorism trial today. Witness Mohamad Rais said he gave a message to Bashir from bin Laden in 2001 after returning to Indonesia from two years of military training in Afghan militant camps. ''If Bashir feels no longer comfortable here (in Indonesia), Osama asked Bashir to go there,'' Rais told the court when asked by a judge what was the content of the message. Asked what Bashir said, Rais replied: ''God Willing.'' Rais said he was given the message by Hambali, another Indonesian preacher who was believed to be bin Laden's key link to Southeast Asia. He is also accused of using ''religious charisma'' to incite attacks, including the suicide bombing of Jakarta's JW Marriott Hotel in 2003 that killed 12 people, and nightclub bombings in Bali in 2002 that left 202 dead, mostly foreign tourists.

Both attacks were blamed on Jemaah Islamiah. Rais, who is in his late 20s, said bin Laden had also sent his regards to Bashir in the message. Rais is serving seven years jail for involvement in the Marriott strike. In response, Bashir told the court he often received messages from many people but could not remember them all. While bin Laden may have sent one, Bashir said he believed he had not. Prosecutors have said Bashir ordered JI members to spread statements from bin Laden calling for war against Americans. Another witness,

Tohir

, who is serving 10 years over the Marriott attack, told the court Bashir had not ordered the strike on the hotel or been the inspiration for the act.

An earlier witness, Yudi Lukito, also known as Ismail Abdurrahman, told the trial the cleric once gave a speech at a training camp run by Islamic rebels in the southern Philippines. Lukito said Bashir spoke about the need for Muslim solidarity at the camp run by rebels of the Moro Islamic Liberation Front (MILF) on Mindanao island in mid-2000. Lukito, who is serving time for weapons offences, said he was undergoing military training at the MILF camp when Bashir came. ''In one ceremony, he made the closing speech which was about brotherhood among Muslims and the need to help each other. He was not the commander there. He came as a guest,'' Lukito told the court as Bashir sat impassively with his lawyers. Prosecutors have said Bashir visited a Jemaah Islamiah camp in the Philippines in 2000, where he gave speech that incited JI members to carry out the Marriott attack three years later.
Posted by: Dan Darling || 12/02/2004 2:33:22 PM || Comments || Link || E-Mail|| [6460 views] Top|| File under:
East Timor deports scores of Muslims
"Take your prayer mats and explosives and get the hell out!"

East Timor has deported 184 Muslims to neighbouring Indonesia, part of a group of 250 people originally detained for living illegally near the capital's only mosque. The Timorese government completed the expulsions of the last few dozen Muslims on Wednesday - all of whom considered themselves East Timorese. The deportees had lived in East Timor before it split from Indonesia during a bloody independence ballot five years ago.

The issue has struck a sensitive cord in Indonesia, the world's most populous Muslim nation, where some local media have described the deportations as a move by predominantly Catholic East Timor against Islam. Jakarta does not consider the deportees Indonesian nationals. East Timor, which has a Muslim prime minister and has sought to build good ties with Indonesia, argues the issue has nothing to do with religion. Immigration officer Carlos Geronimo told journalists that the evicted Muslims built houses and schools adjacent to the al-Nur mosque, but none had proper East Timorese permits. "Today, we sent home 184 people. Apart from the ones who were sick, we have sent them all home," said Geronimo, referring to the Muslims who were evicted from shelters around the mosque in Dili.
Posted by: Fred || 12/02/2004 9:37:34 PM || Comments || Link || E-Mail|| [6460 views] Top|| File under:
Syria-Lebanon-Iran
Iranian boomer corps unveils monument to 1983 Beirut bombing
Some 200 masked young men and women gathered at a Tehran cemetery Thursday to pledge their willingness to carry out suicide bomb attacks against Americans in Iraq and Israelis.


I'd call that an indication they see the 82nd Airborne in their immediate future...

The ceremony was organized by the Headquarters for Commemorating Martyrs of the Global Islamic Movement, a shadowy group that has since June been seeking volunteers for attacks in Iraq and Israel. A spokesman, Ali Mohammadi, described the group meeting Thursday as the "first suicide commando unit," though another official has claimed members already have carried out attacks in Israel. "Sooner or later we will bury all blasphemous occupiers of Islamic lands," Mohammadi said.


How about a lot later, Clem? Like sometime after the dinosaurs come back?

On Sunday, Iran's deputy interior minister for security affairs told reporters the movement had no official sanction and said such groups could operate only "as long as their ideas are limited to theory."


I have a theory we'll be killing them in droves in the next year or two, unless the Medes and the Persians rise up in their wrath at this nonsense and string them up by their own turbans first...

The group, though, has the backing of some prominent hard-line Iranian politicians. The deputy minister, Ali Asghar Ahmadi, did not say if the government had tried to crack down on the military style training the group claims to offer or whether officials believed any of its volunteers had crossed into Iraq or into Israel. Wives, husbands and children accompanied volunteers to the cemetery, which was decorated with posters denouncing America and Israel. "I joined the unit to fulfill my religious task for Palestine," said a volunteer who gave only his age -- 23. Thursday's ceremony included the unveiling of 6-foot stone column commemorating a 1983 attack on U.S. Marine barracks in Lebanon as a major "suicide bombing operation against global blasphemy."
Posted by: Dan Darling || 12/02/2004 6:08:52 PM || Comments || Link || E-Mail|| [6463 views] Top|| File under:
NCRI sez Iran's making missiles to hit Europe
Iran is working on long-range missiles capable of hitting European capitals, as well as nuclear and chemical warheads, an exile group said on Thursday.

The National Council of Resistance of Iran (NCRI), which has in the past given accurate information on some of Iran's nuclear facilities, said Tehran was working on missiles with a range of 1,600 to 1,900 miles, capable of hitting cities such as Berlin.

Iran denies any intention of making long-range ballistic missiles and says its existing medium-range missiles are purely for deterrence.

The NCRI told reporters Iran was carrying out research, testing and making the Ghadr 101 and Ghadr 110 missiles, comparable to advanced Scud E missiles, at the Hemmat Missile Industries Complex.

Ghadr means value or merit in Farsi and Shab-e Ghadr refers to the night the Koran was revealed to the Prophet Muhammad.

The NCRI is a coalition of exiled opposition groups fiercely opposed to Iran's clerical rulers. The State Department lists the NCRI and its armed wing, the People's Mujahideen, as a terrorist organization.

The exiles also said Tehran had in August tested a Shahab-4 missile with a range of 1,200 to 1,900 miles, depending on the weight of the warhead. Shahab means meteor in Farsi.

Iran has acknowledged it can make large numbers of medium-range Shahab-3 ballistic missiles, capable of hitting Israel or U.S. bases in the Gulf, but has repeatedly denied Israeli accusations it is developing Shahab-4.

"Militarily speaking, by obtaining long-range and medium-range missiles, the clerics are trying to put many regions of the world, including all of Europe, within their range," NCRI's Ali Safavi told reporters.

The NCRI acknowledged that the missile programs did not contravene international law. It provided site maps and detailed explanations but had no blueprints of the work.

Safavi also said Iran's Shahid Karimi Industrial Group was pursuing nuclear and chemical warheads, but he gave few details.
Posted by: Dan Darling || 12/02/2004 2:22:29 PM || Comments || Link || E-Mail|| [6480 views] Top|| File under:
Iran arrests 'spy' faking nuclear company
Iran's Intelligence Ministry has announced the arrest of a "spy" accused of setting up a fake nuclear company as part of a bizarre international plot to damage the Islamic republic's reputation. "Asghar C, who has a past of spying for foreigners, was seeking to make centrifuges with a fictitious contract and under the name of a false company," the Intelligence Ministry said. The ministry says that by pretending to manufacture centrifuges - the machines that can enrich uranium to make both fuel for a civilian reactor or the explosive core of a nuclear device - "this individual was trying to damage Iran's international commitments."

Or trying to scam them for some quick cash.

It says the man "was arrested and handed over to the courts." Iran accuses the United States of putting into action a bizarre plan so it can "accuse Iran of not respecting international conventions and past accords and in this regard certain individuals are taking actions to facilitate these accusations."
Iran is a signatory of the Non-Proliferation Treaty (NPT), and is obliged to report all of its nuclear activities to the UN's nuclear watchdog, the International Atomic Agency (IAEA).

Of course, if they don't report them. the IAEA can't inspect them.


This week Iran escaped the threat of being referred by the IAEA to the UN Security Council for possible sanctions after it agreed to suspend its controversial work on the nuclear fuel cycle, including enrichment.
The case is the latest announcement of action against nuclear spies. Last month, four Iranians accused of spying on nuclear facilities for foreign governments reportedly went on trial in Tehran.
Posted by: Steve || 12/02/2004 11:51:42 AM || Comments || Link || E-Mail|| [6462 views] Top|| File under:
Report: Syria supporting Iraqi insurgents
An investigation by The Telegraph has discovered Syrian mosques are providing men, money and weapons to Iraqi insurgents, the newspaper said Thursday.
While the Syrian government insists it is doing everything possible to stem the flow of people and goods along its porous 400-mile border with Iraq, the newspaper said it had learned several hundred Syrians are recruited, equipped and sent to Iraq every month. Iraqi exiles told the newspaper members of Saddam Hussein's former Baathist regime pay $3,000 a month to the families of the fighters. Under intense pressure from the United States and the interim Iraqi government, Syria recently began building an earthen rampart along its frontier with Iraq and has closed crossing points. "We are doing our best," said

Adham Marmadi

, a Syrian foreign ministry official. "We have long borders that cannot be controlled fully." The U.S. military estimates there are as many as 2,000 foreign fighters in Iraq, many from Syria.
Posted by: Steve || 12/02/2004 9:04:43 AM || Comments || Link || E-Mail|| [6461 views] Top|| File under:
U.N. Lacks Right to Inspect Sites in Iran
Inspectors from the U.N. nuclear watchdog would like to visit a secret military site in Iran that an exile group said was a nuclear weapons site, but they lack the legal authority to go there, U.N. diplomats told Reuters. Iran, which insists its nuclear program is solely for electricity generation, earlier this week escaped possible U.N. Security Council economic sanctions after agreeing to freeze all activities which could be used to make bomb-grade material.

The New York Times reported Thursday that the International Atomic Energy Agency (IAEA) believes satellite photographs show that high explosives are being tested and that procurement records show equipment has been bought that can be used for making bomb-grade uranium, citing unnamed diplomats. The intelligence came from several sources, including nations that are members of the IAEA, the Times reported.

But the military sites the inspectors would like to inspect -- the Parchin military complex southeast of Tehran and Lavizan II in northeastern Tehran -- are legally off limits to the IAEA, which only has the right to monitor civilian nuclear programs. "The IAEA simply has no authority to go to sites that are not declared nuclear sites," a diplomat close to the IAEA inspection process told Reuters. He said that the IAEA had not asked to inspect Lavizan II, although they would like to.

So, if I'm working on a illicit atomic bomb program, I'm only open to inspections if I declare it? Gee, that makes things a whole lot clearer.

Last December, Iran signed the IAEA's Additional Protocol, granting the agency more authority to conduct short-notice, intrusive inspections. Although the protocol has not been ratified, Tehran has been acting as if it was in force. However, this extended authority is only limited to declared sites. Additional access to locations like Parchin and Lavizan II has to be negotiated with the country under inspection. The diplomat described it as "depressing" that the National Council of Resistance of Iran (NCRI), an Iranian exile group with a history of revealing hidden nuclear sites in Iran, said recently that Lavizan II was a secret atomic weapons site and then days later reported that it was being stripped clean. "If a country has a strategy for hiding its nuclear program, then the Additional Protocol is of little use," a U.N. diplomat said, adding that the IAEA would not have been able to prove that Libya had an atomic arms program if Muammar Gaddafi had not confessed and handed over his atom bomb designs. He said that if Iran was hiding a nuclear weapons program, as Washington believes, the IAEA would probably never find it without additional inspection authority.

Diplomats and weapons experts said that the IAEA inspection process had been dealt a severe blow this week when France, Britain and Germany gave in to Iranian demands that a clause demanding Iran grant the IAEA "unrestricted access" to sites in Iran be removed from a draft resolution. The resolution passed by the IAEA board only calls on Iran to grant access "in accordance with the Additional Protocol."


Wonder how much that cost the Iranians?

"It was a terrible blow to this effort to find these potential nuclear weapons sites,"

David Albright

, a former U.N. weapons inspector and head of a Washington-based think-tank, told Reuters. IAEA chief

Mohamed ElBaradei

has asked Iran many times for access to another military site called Parchin, also suspected to be a location for nuclear weapons activity. But a November report by the IAEA said it had received no response from Tehran. ElBaradei has said that it could take at least two years to resolve all the issues surrounding Iran's nuclear program, even if the country fully cooperates, because of the fact that its program was concealed for nearly two decades.
Posted by: Steve || 12/02/2004 8:48:24 AM || Comments || Link || E-Mail|| [6461 views] Top|| File under:
Thousands of pro-Syrian Lebanese stage mass demonstration in Beirut
Tens of thousands of people marched through this city yesterday in a government-backed show of support for Syria's military and political role in Lebanon. "With our blood, with our souls, we redeem you, oh, Bashar!" demonstrators chanted as they carried pictures of Syrian President Bashar Assad and his ally Lebanese President Emile Lahoud toward Martyrs' Square in central Beirut.


Sounds an awful lot like "Saddam, we will defend you with our blood!" That worked well.

"America, you are the Great Satan!" rang out from loudspeakers.


Lebanon, you are the Great Toesucker!

The slogan is a rallying cry of the Lebanese militant group Hezbollah, a principal organiser of the protest.


No twitch from the old surprise meter there...

The demonstrators held banners denouncing UN Security Council Resolution 1559 of Sept 2, which effectively called on Syria to withdraw its army from Lebanon, which now number about 14,000, and end its political influence in its western neighbor. The resolution, which was sponsored by the United States and France, also demanded that the Lebanese government disarm Hezbollah, which has not surrendered its weapons since the end of the 1975-90 civil war, and Palestinian guerrillas in refugee camps.


In the civilized world, governments don't like to have armed bands of fascisti roaming the streets...

"Beirut says 'No' for the UN 1559 decree," read one banner in English.


"We don't wanna be civilized!"

Another banner said "We are freedom fighters, not terrorists" a reference to the term that the United States ascribes to Hezbollah.


"We fight for freedom by killing innocents!"

The demonstration was called by pro-Syrian, leftist and pan-Arab nationalist factions, as well as Hezbollah. It was supported by the government, which argues that Lebanon needs Syria's military presence to maintain security in a country where sectarian divisions run deep.


If the sectarian fascisti weren't armed and dangerous you wouldn't need an outside presence, would you? You've got an army and a police force. It's your country. Establish order and security for yourselves, or start using somebody else's flag...

Police escorted the demonstrators and cleared the route of parked vehicles. There was no immediate official estimate of the turnout. Thousands of people had been bussed in from villages and towns in northern, southern and eastern Lebanon. The organisers said they aimed to draw one million people an extremely ambitious target for a country of 3.5 million. The organisers succeeded in assembling a much larger demonstration than that mustered by Lebanese opponents of Syria last week. In that protest, about 3,000 students and activists called for an end to Syria's domination of Lebanon and the withdrawal of its troops.
Posted by: Fred || 12/02/2004 9:43:00 PM || Comments || Link || E-Mail|| [6461 views] Top|| File under:
Syria's Assad was ready to visit Jerusalem: report
Israel turned down a request from Syrian President Bashar al-Assad to visit Jerusalem last year and address its parliament in a pitch for peace, an Israeli newspaper reported on Wednesday. But Syria denied the report. "It goes without saying that this is completely baseless," a Foreign Ministry official said.


"Nope. Nope. Never happened. You must be thinkin' of some other Bashar. Maybe that guy from Sudan? Or Indonesia?"

Israeli officials had confirmed earlier this year that Israel and Syria briefly held secret contacts in 2003 but they broke down after word of the meetings leaked out.


"If they ain't secret, we ain't havin' 'em."
"Yeah. I'm takin' my briefcase and goin' home!"
"An' take yer negotiating points, too!"

Quoting unnamed Israeli officials, the Maariv daily said Assad signalled he was ready to come to Jerusalem in a move to revive peace talks -- which broke down in 2000 -- but that the gesture was thwarted by Prime Minister Ariel Sharon's office.


"Tell him we're busy that day!"

"Israel missed a one-off golden opportunity to resume talks with Syria under ideal conditions when Assad did not rule out a meeting with Prime Minister Sharon in Jerusalem," Maariv quoted the officials as saying.


More likely Sharon is really screwing with Assad.

Yasser was still alive back then, remember. They prob'ly just didn't want to see that many buses explode at once. Think of it as a humanitarian move.

The Maariv daily quoted Eitan Bentzur, a former diplomat who handled Syrian issues for Israel's Foreign Ministry in 2003, as saying the "contacts were very serious. It is regrettable that there were those on the Israeli side who dismissed or made light (of the offer)."


I can see why he's a former diplomat: all carrot, no stick.

Maariv said Israeli Foreign Minister Silvan Shalom had discussed the Assad proposal with Sharon but it was rejected by the prime minister's advisers.


"Hmmm... No, Silvan. I don't think the stew's done yet."
"How long do you think it needs?"
"'bout another year, year and a half, I'd think."
"Hokay. We'll let him stew for another year."
"Look on the bright side: maybe Yasser'll die in the meantime."

Asked about the Maariv report, Shalom did not comment on whether Assad had requested a to visit Jerusalem, but insisted contacts held a year and and a half ago had only been "preliminary".


"I mean, I'll settle for Tel Aviv. Maybe I'll go out dancing..."
"NO! No discos! No international incidents..."
"Oh. Sorry. Maybe just for pizza, then."

"There was one meeting with people close to Assad which was supposed to lead to higher ranks if they were to continue but they didn't because the secret talks were revealed," he told reporters. Sharon's office said it knew nothing about the Maariv report. Assad, in a recent speech, denied any secret contacts with the Jewish state and said Damascus had nothing to hide in its search for a just and comprehensive peace in the Middle East.


"We can't keep anything from Mossad, so why even try?" he added.

Sharon has made clear his opposition to returning the Golan Heights taken from Syria in the 1967 Middle East war. But he has voiced readiness to talk peace if Damascus cracked down first on Palestinian militants Israel says are based in Syria, and reined in Hizbollah guerrillas in nearby Lebanon. Maariv said Assad was prepared to come to Jerusalem just as late Egyptian president Anwar Sadat had in 1977 but without a secret prior undertaking from Israel to relinquish captured land as was the case in talks with Cairo.
Posted by: Steve White || 12/02/2004 12:00:00 AM || Comments || Link || E-Mail|| [6460 views] Top|| File under:
Syria acknowleges holding Iraqi funds
Syria has acknowledged that its banks were holding funds of the former Saddam Hussein regime in Iraq.


Comes as a surprise, huh?

But the regime of President Bashar Assad has disputed the assertion by U.S. officials that Syria was harboring about $3 billion in Saddam funds. Instead, Syria has maintained that its Iraqi assets did not exceed $300 million.


"The rest went for... ummm... things that were already on order. And expenses."

"Truly, it is our Bingo money. Allan (pbuh) smiled upon the cards last month."

The Assad regime has frozen funds from the former Iraqi government, officials said. Dureid Dirgham, director of the Syrian Commercial Bank, said the Iraqi government deposited $216 million in the financial institution. "No former Iraqi officials have private accounts in this bank," Dirgham was quoted by the official Syrian News Agency as saying.
Posted by: Fred || 12/02/2004 10:09:24 PM || Comments || Link || E-Mail|| [6461 views] Top|| File under:
Iraq-Jordan
Saddam Trial Expected in About Late Summer of 2005
From Foreign Policy magazine, an interview with Ann Clwyd, a Labour member of the British parliament who has been preparing for the trial of Saddam Hussein since 1996. That was when she founded an organization called Indict to begin collecting evidence for the prosecution of Saddam Hussein and other senior Baathists. In May 2003, Prime Minister Tony Blair appointed her his special envoy to Iraq for human rights.

FP [Foreign Policy]: .... do you think Saddam will get a fair trial?

AC [Ann Clwyd]: I think so. The Iraqis know the rest of the world will be watching them. No one wants to be accused of not giving someone as prominent as that, or indeed any of those charged, anything but a fair trial. ....

FP: When do you think the trial will take place? Do you think it can take place with the current security situation?

AC: .... I understand they're not planning any trials until probably the middle or three quarters of the way through 2005, and that will be after the elections. ....

FP: We're hearing a lot about the trial of Saddam, but what is the status of proceeding against other senior regime figures that Indict has claimed it has evidence against, like Tariq Aziz [the former deputy prime minister]?

AC: It's the same situation because these were some people we thought certainly could have been convicted in European courts
.We have information on at least 10 of the top names.

FP: Practically, how far down the chain of command do you think these trials should go?

AC: I think that's a matter for the Iraqis, based on the evidence they've got. I certainly think those people who did give commands must be brought to trial
.The top 12 should certainly come to trial and I'm pretty sure will. ....

FP: Your case for the war in Iraq has always been the human rights situation. Now, some would argue that if this is the rationale, or the standard, then we should be going into Uzbekistan and Saudi Arabia, and the rest. What made Iraq distinct?

AC: I think the Baathist regime was guilty of some of the worst crimes since the end of the Second World War. That's how unique I think it is. ....
Posted by: Mike Sylwester || 12/02/2004 11:47:23 PM || Comments || Link || E-Mail|| [6467 views] Top|| File under:
Israel-Palestine
FBI searches pro-Israel group's office
WASHINGTON (CNN) -- FBI agents searched the offices of a pro-Israel lobbying group Wednesday as part of an espionage probe, two government sources told CNN.
The American Israel Public Affairs Committee, or AIPAC, said the government also subpoenaed four senior staff members to appear before a federal grand jury. The probe involves allegations that a Pentagon analyst passed classified information to Israel through two employees of the organization, the sources said.
Government officials previously told CNN the information that allegedly was passed included a draft presidential directive on U.S. policy toward Iran. Government sources refused to give a reason for Wednesday's search -- the second of the AIPAC offices -- because the search warrant is under seal. "It's just a normal investigative procedure," one official said. The investigation of AIPAC, which became public in late August, has been going on for many months. An FBI spokeswoman refused to comment on the search.

In a statement released late Wednesday afternoon, AIPAC said it "learned in August that the FBI was investigating two AIPAC employees when the authorities visited the AIPAC offices and requested and obtained computer files related to these two employees. "Today, the FBI returned and requested and obtained additional files relating to the same two AIPAC staff members and delivered subpoenas requiring the appearance of four senior AIPAC staff before a grand jury." The group said it has done nothing wrong.

"Neither AIPAC nor any member of our staff has broken any law," it said in the statement posted on its Web site. "We are fully cooperating with the governmental authorities. We believe any court of law or grand jury will conclude that AIPAC employees have always acted legally, properly and appropriately. "Despite the false and baseless allegations that have been reported, AIPAC will not be distracted from our central mission of supporting America's interests in the Middle East and advocating for a strong relationship with Israel."

In August, AIPAC said it was assisting the government's investigation, including providing documents and information and making staff members available for interviews. Sources have told CNN that two AIPAC employees were previously interviewed by the FBI. The Pentagon analyst's lawyer told The Los Angeles Times his client did not engage in any espionage activities. CBS News, which first reported the story in August, said the FBI had developed evidence that included photographs and conversations recorded through wiretaps. The network said the Pentagon analyst has ties to two senior Pentagon officials: Deputy Defense Secretary Paul Wolfowitz and Undersecretary of Defense Douglas Feith.

CBS has the typewritten memos to prove it

A spokesman at the Israeli embassy in Washington denied in August that the country had spied on the United States.
Posted by: George || 12/02/2004 10:54:15 AM || Comments || Link || E-Mail|| [6459 views] Top|| File under:
Afghanistan/South Asia
US offers olive branch to Taleban
The US ambassador to Afghanistan says that members of the Taleban who disarm will not be punished. Zalmay Khalilzad exhorted them to contact tribal elders and lay down their arms to avoid being targeted. He said that continued resistance is contrary to the will of the Afghan people and of Islam. It is not clear on what legal basis Mr Khalilzad, in his role as a representative of a foreign country, made his offer to the Taleban.


He's our ambassador to Afghanistan. He's offering to let them lay down their arms and surrender. Go consult your lawyer for further details.

There are 18,000 US troops in Afghanistan. Mr Khalilzad made his plea to the Taleban during a press conference in the Afghan capital, Kabul. "There's no need to fight, to stay in Pakistan the mountains," he said. "Afghanistan has entered a new stage." Taleban fighters should pledge allegiance to the government of President Hamid Karzai. "In return, they will not be punished," Mr Khalilzad promised. However, the offer would not apply to Taleban members guilty of serious crimes. A Taleban spokesman, Mufti Latifullah Hakimi, has rejected the appeal, Reuters news agency reports. "This is just a deception," Mr Hakimi said, the agency reports.
The Taleban regard President Karzai as a puppet of the American government. Mr Karzai has spoken out in the past about the need to include former Taleban moderates in Afghanistan's political process. He has said that Taleban fighters who lay down their arms would be granted an amnesty if they renounced terrorism and dissociate from Osama Bin Laden's al-Qaeda network. The United States has staunchly supported Mr Karzai as leader of Afghanistan and its troops are leading the fight against the Taleban and its supporters. The US ambassador is an expatriate Afghan, and is the highest ranking Muslim in George Bush's administration. He is credited for brokering a peace deal between rival militia commanders in the western city of Herat in August, and is believed to have been instrumental in persuading the warlord Ismail Khan to step down as provincial governor in September.
Posted by: tipper || 12/02/2004 10:45:37 AM || Comments || Link || E-Mail|| [6459 views] Top|| File under:
Home Front: Tech
Smart 155mm Shells Coming Straight Down
December 2, 2004: The U.S. Army has successfully tested its new 155mm Excalibur guided artillery shell providing "plunging fire" against Fallujah urban targets. Using GPS guidance, Excalibur can be fired at a high angle, and then come down on the target at a 90 degree angle, and land within ten meters of the aiming point. Fighting inside a city, this is a very valuable capability. The 106 pound Excalibur shells carries less than twenty pounds of explosives, compared to about 400 pounds in a 500 pound bomb.

But when you can drop one in somebody's hip pocket, twenty pounds is more than enough

The only downside of the Excalibur is the cost, which will be about $20,000 per shell once it enters mass production in 2006. The army bought 183 Excalibur shells this year, for some $90,000 each, to continue testing.
Posted by: Steve || 12/02/2004 10:23:16 AM || Comments || Link || E-Mail|| [6461 views] Top|| File under:
Afghanistan/South Asia
Why There Are More Afghan than Iraqi Sergeants
While the Iraqi army has had a hard time getting organized as a professional and effective fighting force, the same is not the case with the new Afghan army. Although the Afghan army only has some 15,000 troops now, they are well trained, well led and effective in combat. In another five years, the Afghan army will reach its full strength of 70,000. The Afghans have some of the same problems as the Iraqis, namely tribalism and a weak sense of nationalism. With four major ethnic groups (Pushtun, Tajik, Uzbek and Hazara), and dozens of powerful tribal organizations, it's been difficult to get Afghan recruits who are willing to serve in the national interest. Ethnic and tribal loyalties are always stronger.

But European colonizers proved in the 19th century that, with good training and good NCOs and officers, you can produce combat units from tribal warriors that can match Western ones in effectiveness. The key problem is getting effective NCOs. It's the sergeants that supervise the troops, and keep order in the barracks. Professional NCOs have been the secret to success in Western armies. However, the NCOs must be slowly developed, by selecting recruits who have leadership and management skills, and training them, on the job, over several years. It takes 3-5 years to get a suitable recruit to the point where he can handle the job of the lowest level sergeant (in charge of a squad of 10-12 troops.) Another 3-5 years gets you an NCO that can handle a platoon (which is usually led by a lieutenant, who depends on the platoon sergeant a lot.) Another five years gets you a company 1st sergeant. This NCO assists the officer commanding the company, and supervises the other twenty or so NCOs in the company.

Of course, Western nations have, in major wars, had to develop NCOs a lot more quickly. This was the case in the two World Wars, and as recently as the Vietnam war. When you are conscripting a lot of troops and creating many new units, the number of experienced soldiers is spread pretty thin. So you get "shake and bake" NCOs. These are young men (and some women) who have the leadership and management skills who are first selected (using tests and their performance in training), and then given some training on what NCOs do and how they do it. During World War II, there were many platoon and 1st sergeants in their 20s who did quite well, after on 2-3 years in service.
Continued on Page 49
Posted by: Steve || 12/02/2004 10:02:34 AM || Comments || Link || E-Mail|| [6462 views] Top|| File under:
Israel-Palestine
Fatah chief's bid for presidency denounced
Fatah affiliates Thursday denounced the decision of Marwan Barghouti, Fatah's chief in the West Bank, to run for the post of Palestinian Authority president. Syndicates of Palestinian journalists, accountants and auditors slammed the move as irresponsible and aimed at causing a schism within Palestinian ranks. Barghouti, who is serving a life sentence in an Israeli jail, will be the main competitor for Palestine Liberation Organization Chairman Mahmoud Abbas, nominated by Fatah as its sole candidate. "We stress our total rejection and condemnation of this irresponsible move, which contradicts the rules of organizational commitment in Fatah," a statement by the journalists' syndicate said.

"What's the point of having a election with more than one candidate? It's too confusing for the voters!"

It accused Barghouti of seeking to divide Fatah ranks and breaking away from the mother organization. The nomination papers were filed by Barghouti's wife Wednesday, hours before a deadline.

Wonder if Barghouti knows his wife set him up nominated him?

Prior to Barghouti's entry into the race, Abbas was expected to easily win the election that will decide the successor to Yasser Arafat, who died in a Paris hospital last month.

With only one person on the ballot, I can see how they might think that

Barghouti had earlier issued a statement denying he would run in the Jan. 9 race and had backed Abbas.
Posted by: Steve || 12/02/2004 9:36:41 AM || Comments || Link || E-Mail|| [6462 views] Top|| File under:
Iraq-Jordan
Arab Columnists: Arab Countries are Hypocritical on Iraq
Several Arab columnists have recently published articles in the Arab press refuting the argument that the Iraqi government is illegitimate, in response to an argument voiced by representatives of several Arab countries at the November 2004 Sharm Al-Sheikh summit. The following are excerpts from three
of these pieces:

Free Elections in the Arab World Occur Only in Occupied Iraq and Palestine

In an article titled 'Democratic Occupation?' columnist Salama Ni'mat, the Washington, D.C. bureau chief for the London Arabic-language daily Al-Hayat, wrote:

"The Arab concern for ... the legitimacy of Iraq's upcoming elections, and for the representation of [Iraq's] entire political, ethnic, and religious spectrum is outrageous. Anyone who watches what is going on could, if he did not know the truth, almost believe that the Arab countries - which throughout their history have never known what elections are - have become
the [countries] most keen that Iraq's upcoming elections will reflect the will of the Iraqi people, with all its elements - and will particularly [reflect the will of] the Sunni minority that in Saddam Hussein's day was, for well-known reasons no one even questioned, [considered] a 'majority.'

"It is outrageous, and amazing, that the first free and general elections in the history of the Arab nation are to take place in January: in Iraq, under the auspices of American occupation, and in Palestine, under the auspices of the Israeli occupation.

"[It is just as] outrageous that the Arab League, which represents the will of the regimes of 20 [Arab] countries from the Atlantic to the Persian Gulf, wanted the Iraqi opposition to be invited to the Sharm Al-Sheikh conference, so as to ensure that all Iraq, with its entire political spectrum, would be
in attendance to represent the Iraqi people. It matters not at all that other Arab oppositions have not been invited to any Arab League meeting or to its many summit conferences, throughout the history of the Arab peoples."

'What Prevents Arab Regimes from Holding Free Elections is Fear of the Will of the Peoples'

"It is well and good for the Arabs to demand the right of political representation for the Sunni Arabs out of concern for them in the face of the tyranny of the other Iraqi groups and out of concern for national unity and the ideal relative representation. But we do not understand why this concern does not apply to the many Arab countries that do not permit their
minorities to announce their existence, let alone their right to [political] representation.

"Have the ministers of the countries that participated in the Sharm Al-Sheikh [conference] noticed that some of the participating countries are still controlled by minorities that do not permit the majority to express its opinion? Why haven't we heard of any Arab concern like that for the Sunni Arabs in Iraq? Were other Arab oppositions invited to the conference,
such that the Arab League could insist on the Iraqi opposition's presence?

"It is sad and pathetic that the eyes of the entire world are upon the Palestinian and Iraqi elections that will be held under the lances of foreign occupation, while the peoples of the 'independent, free, and sovereign' Arab countries have no way of expressing their will. It is sad and pathetic that certain countries today are treating the Iraqis with the cheapest kind of political hypocrisy, even though no one heard any
particular Arab protest during the time of the regime of the mass graves [i.e. during Saddam's rule].

"What prevents some of the Arab regimes from holding free and genuine elections is their fear of the results, and nothing more - that is, their fear of the will of their peoples."

'Ask the Arab League Why the Media in Occupied Iraq and Palestine Enjoy Free dom Under the Occupation, While the Media in the Other Arab Countries Do Not'

"Although the Taliban's regime of darkness has become history, and Saddam Hussein sits in his cell awaiting trial on charges of war crimes and crimes against humanity, the Arab regimes still act as if nothing has happened. Further, [they act] as if history is not happening as long as they do not acknowledge its existence and do not announce it in the papers and on the
television channels, [all of] which they control. Can anybody ask the Arab League why the media in occupied Iraq and Palestine enjoy freedom under the occupation, while the media in the other Arab countries do not?

"No one expects an occupation to respond to the will of the people suffering beneath its yoke. But nothing is more repugnant than a national regime that is worse than occupation.

"The remaining challenge is this: Can independent and sovereign Arab countries give their peoples something better than what the occupation is giving today to Iraq and Palestine?"(1)

The Iraqi Regime Is More Legitimate than Most Arab Regimes

In a similar vein, Abd Al-Rahman Al-Rashed, former editor of the London Arabic-language daily Al-Sharq Al-Awsat and now director-general of Al-Arabiyya TV, wrote in Al-Sharq Al-Awsat:

"Some of the members sitting at the conference table [at Sharm Al-Sheikh, and some] of the commentators and conferees in the halls maintain that the Baghdad government is not legitimate. Why? They argue that it is not elected and was appointed by the American occupation.

"This widespread view has some basis... However, the talk of the
illegitimacy of the [Iraqi] government ... allows us to raise questions regarding [the legitimacy] of most of the regimes in the region.

"The current regime in Baghdad was given legitimacy by a unanimous vote of the members of the U.N. Security Council, and became legal according to international law. On the regional level, the legitimacy of the new Iraqi regime was emanated from a unanimous Arab League vote. Locally, this regime made huge strides when it established the National Council - a parliament
that represents all the different populations in Iraq, including the opposition - and the [regime] will reach its goal when it holds the upcoming elections.

"If we view these three levels [i.e. the U.N. Security Council, the Arab League, and the Iraqi National Council] as a criterion, the Iraqi regime is more legitimate than most [regimes] in the countries of the region - some of which emerged as a result of coups or internal conspiracies, when no one asked the people what it thought.

"If the doubt regarding the Iraqi regime stems from its ties with Washington - do you know of any [Arab] government that does not have any special ties with Washington or other [Western] countries? If the justification for the doubt in the Iraqi regime is the presence of American forces [in Iraq], we must remember that Iraq is not the only country hosting American forces. Moreover, most of the voices criticizing the [present]
regime in Iraq come from countries with even more American forces on their land..."(2)

'This Country Will be a Platform for Liberties in the Whole Region'

Egyptian journalist Nabil Sharaf Al-Din also spoke on Al-Jazeera TV about the future of Iraq. The following are excerpts from the program:

Nabil Sharaf Al-Din: "We are not being fair to the current Iraqi government.
Not me, nor you, nor the other guest on this program, not even the viewers, but history will do justice to them. These people are establishing the first democracy in the Middle East. This country will be a platform for liberties in the whole region. In Iraq, the days of a leader who remains on his throne until he dies are gone. This is over. For the first time the Iraqi leader
will be elected by Iraqi ballots."

Interviewer: "We've heard that [head of the Sunni Clerics Council in Iraq] Sheik Al-Dhari says the purpose of [Sharm Al-Sheikh] summit aims to assist the occupation..."

Nabil Sharaf Al-Din: "This Al-Dhari is a mufti of terrorism and slaughter. This Al-Dhari is the military branch of the murderers, the military branch of terrorism and televised slaughtering This Al-Dhari ... and his group...Sir, please...

"First and foremost, the claim that this summit was meant to save America...
When have the Arabs succeeded in resolving their own crises and
conflicts?"(3)
1) Al-Hayat (London), November 25, 2004.
(2) Al-Sharq Al-Awsat (London), November 24, 2004.
(3) Al-Jazeera TV (Qatar), November 23, 2004, MEMRI TV Clip No. 386 "Egyptian Journalist Nabil Sharaf Al-Din: Iraqi Sunni Leader, Sheik Al-Dhari, 'Mufti of Terrorism and Televised Slaughter'"
http://www.memritv.org/Search.asp?ACT=S9&P1=386 .
Posted by: tipper || 12/02/2004 9:23:41 AM || Comments || Link || E-Mail|| [6462 views] Top|| File under:
Afghanistan/South Asia
Yemen, Pakistan to exchange prisoners
Yemen and Pakistan are expected to sign an agreement for exchanging prisoners and terror suspects belonging to al-Qaida, an official source said Thursday. The daily al-Rai News quoted the source as saying the deal will be signed at the end of the current visit of Pakistani Interior Minister

Iftat Ahmed Khan Sharbao

Saturday. "The two sides are now finalizing the term of the security agreement," the source said. Dozens of Yemeni have been held in Pakistani jails in recent years after being arrested fleeing the war in Afghanistan that ousted the Taliban regime and its allied al-Qaida network.

Uh huh, just happened to be "visiting" Afghanistan and had to flee for their lives. They'll find it much easier to escape from a Yemeni jail, that's if they don't get released for time served first.

Yemen also detains a number of Pakistanis on suspicion of involvement in terrorism.
Posted by: Steve || 12/02/2004 9:11:31 AM || Comments || Link || E-Mail|| [6461 views] Top|| File under:
Iraq-Jordan
Background on reason for Kurdish call for election delay
Doubts about holding Iraqi national elections on Jan. 30 produced an alliance few believed possible - Sunni Arabs and Sunni Kurds united in calling for a delay. Less than 24 hours later, the alliance collapsed after Shiite Arabs made clear they would not accept any postponement.

The flap over the election date, which began Friday, illustrates the complexity of Iraq's ethnic-based politics. It also provides insights into the welter of conflicting interests and views in a fragmented country trying to build democracy in the midst of an armed uprising and foreign military occupation.

Sunni Muslim politicians pushed for the delay because of widespread anger within their community over this month's attack on the Sunni insurgent base of Fallujah, which in turn produced a call by Sunni clerics to boycott the vote.

In calling for a delay, the Sunnis managed to win backing of representatives from the country's two leading Kurdish parties. Collectively, the Kurds and the Sunni Arabs form about 40 percent of Iraq's nearly 26 million people - the rest of whom are mostly Shiites.

But when the Shiite clerical leadership refused to delay the balloting, the Kurds waffled, claiming they never intended to agree to a postponement and they were ready for elections whenever they occur. The Iraqi National Accord, Prime Minister Ayad Allawi's party, took part in the meeting that produced the call for the delay.

But as soon as the Shiites spoke out, Allawi's government said it was sticking by the Jan. 30 date and his Accord party also said it never intended to join in the call for an election delay.

One Shiite official, asked not to be identified, said that if the Shiites lost on the battle over the election date, they might demand their own autonomous region in the south similar to what the Kurds have in the north.

For the Kurds, a major goal is control of Kirkuk, a major oil-producing center and ethnically mixed city that is outside the Kurdish-ruled autonomous region. The city's major ethnic communities - Arabs, Kurds and Turkomen - each consider Kirkuk their own.

Kurdish parties have been encouraging Kurds who were displaced from the Kirkuk area by Saddam Hussein, a Sunni Arab, to return to the city. The goal is to increase Kurdish numbers in time for a parallel election Jan. 30, in which voters in the city will decide whether to join the Kurdish autonomous region.

Delaying the election would give the Kurds more time to boost their numbers in Kirkuk, political analysts say.

``The Kurdish political parties have interests in postponing the general elections for a certain period of time, simply to guarantee that the municipal elections in Kirkuk will be also postponed,'' Kurdish political analyst Assos Hardi said.

Before last week's postponement call, both Kurdish parties - the Patriotic Union of Kurdistan and the Kurdistan Democratic Party - had insisted that the referendum on the status of Kirkuk should not be held until the government had implemented Article 58 of Iraq's interim constitution.

That article states that all Iraqis, including Kurds, who were displaced under Saddam's regime, have the right to return to their homes and receive compensation. Both parties, however, publicly deny any link between the timing of the Kirkuk vote and the national election.

``These are totally different issues,'' said PUK spokesman Sero Kihdar said. ``Elections in Kirkuk will not be possible if the law (Article 58) isn't implemented. But at the same time, we are ready for the general elections.''

The Kurds, for one, aren't anxious for an open-ended review of the interim constitution. The document gives the Kurds, estimated at no more than 20 percent of the population, an effective veto of the permanent constitution to be drafted by the parliament elected in January.

Under the temporary charter, if two-thirds of the voters in three provinces reject the permanent constitution, it would fail to win ratification. The Kurds control three provinces.
Posted by: phil_b || 12/02/2004 7:26:28 AM || Comments || Link || E-Mail|| [6460 views] Top|| File under:
Home Front: Culture Wars
Franklin Graham Still Thinks Islam 'Wicked'
Not everyone is proud of their youth. Sometimes we do and say things we come to regret later in life. So it is with Franklin Graham, the 53-year-old son of legendary Christian evangelist Billy Graham. "He was kicked out of school, hooked on cigarettes and alcohol, and [was] a self-proclaimed thrill seeker," said one news release, describing the motorcycle-riding "Rebel With a Cause" author. That was then. These days, Franklin — himself an ordained minister — is more interested in helping his father fulfill his dream of bringing the Word of God to the masses.

He and those under his charge, who help support the elder Graham, "are committed to my father making sure that whatever is on his heart — for as long as it is on his heart — we're going to be there for him," Franklin told The Los Angeles Times in an interview during his father's recent crusade in Los Angeles. But time and age don't change some things. For Franklin Graham, that includes his opposition to gay marriage and the religion of Islam. The former is contrary to God's law, he said. And though many gay and lesbian couples believe their love is genuine, Franklin told the Times, "there were people who for centuries swore up and down the Earth was flat too. "God says [homosexuality is] a sin," he continued. "Yet God loves sinners." And God, he stressed, is willing to forgive.

As to Islam, right after the Sept. 11, 2001 attacks, Franklin was quoted on "NBC Nightly News" as saying it was "an evil and wicked religion." And he still feels that way. "I haven't changed my mind," he told the paper. "When people's heads get chopped off and throats are cut and innocent people are murdered and slaughtered, my mind hasn't changed." He added: "I don't believe we should be declaring a war on Muslims. Not at all. We have millions in this country who follow Islam and are good citizens and make their home here and [want] to live in freedom just like anyone else. "But unfortunately, you don't have that in Saudi Arabia," he said. "You don't have that in any country where Muslims have a majority. Christians, Jews are persecuted and in Saudi Arabia, Christians and Jews predated Muslims."
Posted by: Mark Espinola || 12/02/2004 12:30:32 AM || Comments || Link || E-Mail|| [6460 views] Top|| File under:
Africa: North
Yasser's brother departs this vale of tears
Fathi Arafat, the brother of late Palestinian leader Yasser Arafat and founder of the Palestinian Red Crescent Society, died Wednesday. He was 67. Arafat died at 5:20 p.m. at the Palestine Hospital in suburban Cairo, where he had been receiving treatment for stomach cancer, said Mae Arif, spokeswoman for the Palestinian Red Crescent Society. Arafat, a physician, was the hospital's director. In New York City, Arafat's nephew, Nasser al-Kidwa, the Palestinian envoy to the United Nations, wasn't feeling so well himself mourned his death. ``He was not only an uncle but he was a friend, a personal friend I think,'' al-Kidwa said.


"Well, I'm not sure it was personal. I think he did the 'friend' thing as a profession. He was very good at it."

Arafat had been suffering from stomach cancer for about four years and has had two operations in the past three years. Last month, a hospital official said the cancer had spread throughout his body. Arafat quit his position as chairman of the Palestinian Red Thingy Crescent three years ago, but stayed on as honorable chairman. The Red Thingy Crescent is the Muslim version of the Red Thingy Cross. Arafat was also a senior member of Fatah, the Palestinian Liberation Organization's terrorist political movement. Arafat is survived by his wife, Nadia, and two grown children.


... both of whom are following in his footsteps as professional providers of impersonal friendship.

His funeral will be held Friday at Cairo's Armed Forces mosque and he will be buried in Egypt, according to his relatives.
Posted by: Steve White || 12/02/2004 12:00:22 AM || Comments || Link || E-Mail|| [6461 views] Top|| File under:
Israel-Palestine
Mideast Peace Deal Possible in 2005, Says Abu Mazen
But I wouldn't call it likely...

Palestinian leader Mahmoud Abbas said in comments published yesterday a peace deal between Israelis and Palestinians was possible in 2005 and talks on a final settlement should begin straightaway. Abbas, chairman of the Palestine Liberation Organization and Fatah's candidate to succeed Yasser Arafat, called on Israel to take confidence-building steps including a prisoner release and a halt to settlement construction. "If there are good intentions, let us start now, without prejudicing the road kill map, with dealing with issues of the final period so we achieve the settlement as scheduled in 2005," Abbas said in an interview with Egyptian magazine Almussawar. "I think that is possible and not difficult," he said.

The road map is a Middle East peace plan, backed by the quartet of the United States, Russia, the United Nations and the European Union, which aims to set up a Palestinian state and reach a final resolution to the conflict in 2005. "We have no objection to parallel official negotiations, or non-official, in which we discuss the issues of the final settlement from now, either with the sponsorship of the quartet or with the sponsorship of another state," Abbas, also called Abu Mazen, said.
Posted by: Fred || 12/02/2004 9:30:43 PM || Comments || Link || E-Mail|| [6460 views] Top|| File under:
Egypt, Israel Near Deal on Troop Deployment on Gaza Border
Egypt and Israel were close to agreement yesterday on a deal to allow hundreds of additional Egyptian soldiers to patrol the border with the Gaza Strip ahead of an Israeli pullout of the territory. The understanding would fly in the face of the current peace treaty between the two countries but highlights a mutual desire to ensure that Palestinian militant groups do not step into any subsequent vacuum after the planned withdrawal of Israeli troops and settlers next year. Flanked by his Egyptian counterpart Ahmed Abul Gheit, Israeli Foreign Minister Silvan Shalom said they were close to "an agreement that allows for the deployment of additional Egyptian forces on the Egyptian side of the border, despite the fact that the peace agreements don't allow this." Under the terms of the 1979 Egypt-Israel peace treaty, only Egyptian policemen are allowed to be deployed along the border but sources said that Egypt has now offered to send around 750 soldiers to the area. Israel has pushed for Egypt to halt the cross-border smuggling of weapons by Palestinian militants and appears to acknowledge that a greater military presence is needed to institute a concerted crackdown.


It'd be interesting to see Egypt bump off a few Paleos, but I doubt it'll actually happen...
Posted by: Fred || 12/02/2004 9:35:05 PM || Comments || Link || E-Mail|| [6460 views] Top|| File under:
EGYPT SAID TO AID PALESTINIAN STRIKES
Israel's military has determined that Egypt seeks to weaken Israel through attacks by Palestinian insurgency groups. Israeli military sources said the assessment was contained in Military Intelligence reports relayed to the General Staff and the Cabinet over the last two months. The sources said MI has determined that Egypt has facilitated the smuggling of weapons and insurgents from the Sinai Peninsula to the Gaza Strip for attacks on Israeli soldiers and civilians. "We are not only talking about weapons," a senior military source said. "We are talking about the infiltration of Egyptian and other trainers to help improve the capability of Palestinian terrorist groups and the Palestinian Authority." The MI assessment comes amid Israel's effort to launch security cooperation with Egypt. Egyptian Foreign Minister Ahmed Abu Al Gheit and intelligence chief Gen. Omar Suleiman were scheduled to visit Israel and the Palestinian Authority on Dec. 1.
Posted by: Fred || 12/02/2004 10:08:03 PM || Comments || Link || E-Mail|| [6460 views] Top|| File under:
ARMY EXPECTS RESTRAINT AFTER GAZA PULLOUT
The Israeli military has prepared for the prospect of a sharp reduction in combat operations in the Gaza Strip amid plans to withdraw from the area in September 2005. Senior commanders said the General Staff has assessed that the government of Prime Minister Ariel Sharon would restrain the military from any major operation in the Gaza Strip during and after the pullout and evacuation of Israelis. The commanders said the military brass was planning a defensive posture similar to that adopted along Israel's border with Lebanon. "Even after disengagement, we will be able to enter Gaza anytime we like," a senior commander said. "But who will let us do that?" As a result, the General Staff has drafted a combat doctrine meant to reduce Palestinian infiltration along the Israeli-Gaza border without the need for actual engagement. The commanders said the doctrine would be based on the deployment of unmanned platforms to monitor the 50-kilometer border.
Posted by: Fred || 12/02/2004 9:59:43 PM || Comments || Link || E-Mail|| [6460 views] Top|| File under:
Abbas says ready to negotiate final Middle East peace deal
Similar story to Fred's, different source.

PLO chief Mahmud Abbas, the frontrunner in the Palestinian leadership vote, said in remarks published Wednesday he was ready to negotiate a final settlement to the Israeli-Palestinian conflict -- even raising the prospect of a deal next year. "We don't see any reason not to start negotiating either officially or unofficially a definitive solution, under the auspices of the quartet or another state," Abbas said in an interview in Egypt's Al-Mussawar magazine.


"Yasser remains in stable condition, so now we can spend some time doing what we've said we were gonna do, instead of what he intended to do. At least until somebody goes back to blowing up buses..."

The Middle East quartet, grouping the European Union, Russia, the United Nations and the United States, drew up the so-called peace roadmap which calls for the creation of a Palestinian state in 2005.


Provided that the Paleos started acting human, which hasn't happened yet ...

"That is the only date currently proposed. If there is good faith, we can start treating problems to reach a settlement in the 2005 timeframe," said Abbas. But US President George W. Bush said after his November 4 re-election that he would devote his new four-year mandate to helping a Palestinian state see the light of day -- pushing back the 2005 deadline laid down in roadmap.


That's because the clock's been ticking and nobody's done anything. Nothing happens if you don't do anything.

The peace plan has been left in tatters by Israeli-Palestinian violence but the international community is pushing both sides to renew negotiations following Arafat's death last month.


"Ding dong, the distinguished witch is dead, an inspiration to us all, we're glad he's gone, we miss him so!"

Abbas said he was committed to Palestinian demands for a final agreement, including negotiating the right of return for Palestinian refugees that he said "does not mean we want to change Israel's demographic structure."


Not right away, of course, he can wait for the Paleo women to pop out six kids apiece ...

"We will put UN Resolution 193 (on the right of return) on the negotiation table to try to find an accord acceptable to both Israelis and Palestinians."


"We'll set it right next to the roadkill roadmap!"

On Israel's demands for the disarming of Palestinian militant factions, he said: "We can't do that in a night. It will be done progressively."


"It's gonna take a while. A long while."

"How long a while?"
"'bout another 75 years oughta do it. We'll let ya know if we need longer."
Posted by: Steve White || 12/02/2004 12:00:00 AM || Comments || Link || E-Mail|| [6461 views] Top|| File under:
Iraq-Jordan
IRAN OFFERS TO TRAIN, EQUIP IRAQI FORCES
Iran has offered to train and equip Iraqi security forces in an effort to protect their mutual border.


I just squirted coffee out nose...

Iranian officials said the Iranian offer would highlight a meeting of Middle East interior ministers on Nov. 30. The two-day meeting was meant to discuss ways to bolster Iraqi security along its borders with Iran, Kuwait, Saudi Arabia, Syria and Turkey. "The Islamic Republic is ready to train Iraqi police and border guards and even equip them as well as help with the country's reconstruction," Iranian Deputy Interior Minister Ali Asghar Ahmadi said.


"We're also willing to send holy men to rule Iraqi..."

In remarks reported by the official Iranian news agency, Irna, Ahmadi did not elaborate. Iran has so far not extended any security assistance to Iraq.
Posted by: Fred || 12/02/2004 10:05:33 PM || Comments || Link || E-Mail|| [6462 views] Top|| File under:
Africa: North
Algerian court jails five Germans
An Algerian court sentenced five Germans caught in the Sahara Desert with a hoard of artefacts to three months imprisonment and more than $543,000 in fines and damages. The verdict was handed down Monday evening by the court in Djanet, 1,700 kilometres southeast of the capital Algiers, after an eight-hour trial. Ernst Hellmeler, 53; Maria Kellner El Friede, 44; Elsabeth Wolf, 56; Dirk Lehman, 38, and Wofzang Grahammer, 43, were convicted of pillaging, attempted trafficking of prohibited goods and violating national park regulations.


I'll bet they ignored the "No Smoking" signs, too...

The Germans' defence attorney vowed to appeal. "They are not pillagers but adventurers," he said before the trial started.


"They regarded pillaging as an adventure..."

If they liked pillaging, they'll really love an Algerian prison

The defendants, arrested Nov. 20 in the Djanet region with 133 protected historic artefacts, could have faced a maximum sentence of three years imprisonment. As well as the three-month sentence, the court also ordered fines worth $80,800, equivalent to the value of the recovered artefacts, and damages equal to $467,600 for the Tassili National Park in the Sahara from where they were stolen.
Posted by: Fred || 12/02/2004 9:50:15 PM || Comments || Link || E-Mail|| [6460 views] Top|| File under:
Africa: Horn
Sudanese Sermons: Rabbis are Fighting with the U.S. Army in Fallujah
Sheik Abd Al-Jalil Al-Karouri gave a Friday sermon from the Al-Shahid Mosque in Khartoum, which was broadcast on Sudan TV on November 19, 2004. The following are excerpts:
"The theory of social liberty was created in the 19th century. A number of writers and philosophers support it, and we won't mention them by name from this pulpit. Whoever studies science and visits libraries knows who they are. This theory evolved until the writers of existentialism in the 20th century. Various schools of thought stemmed form it, such as permissiveness and existentialism. Even economic schools of thought adopted social liberty. Socialism was also a school of social liberty. They put their trust in Man's downfall. They didn't say 'downfall,' but they said that society limits people. Especially in the case of sex.

"The first theoretician we mention on this pulpit is Freud. He is the one who claimed that all of man's urges revolve around the sexual urge. He even claimed that babies have sex when they breastfeed from their mothers, meaning they don't breastfeed out of hunger or thirst - no, they breastfeed due to a sexual urge. This is extremism. They claimed that the restrictions on this urge have created repression.

"Brothers, I got the following numbers from American sources: There are currently 1,000 Jewish soldiers in Fallujah. This is according to American sources. Among them are 37 rabbis. The rabbis raise the morale among the Jewish soldiers fighting in Fallujah. So America is fighting for Israel. It is not fighting for Iraq's oil, since it has been drilling it for some time.

"The Jews are fighting now. Even before we read the information about Jewish presence in Fallujah we thought that storming houses with boots from one house and moving from one house to another by explosions are actions we have already seen in Balata, Jenin, and Rafah. The Jews came to conduct urban warfare on behalf of America, and America is supporting them in exchange.

"What is America's interest in this mess? Many Americans, after their president won a second term, opened a small window toward Canada: The electronic escape window [sic] to Canada has become increasingly popular because they want to escape the land of freedom and democracy. If America wants to preserve the country it has established, it must listen to [Benjamin] Franklin's advice, who warned them against the Jews. Now the Jews are leading them into these battles and this mess."
Posted by: Fred || 12/02/2004 10:11:26 PM || Comments || Link || E-Mail|| [6460 views] Top|| File under:
Afghanistan/South Asia
Nepal PM makes fresh appeal to Maoists for talks
KATHMANDU - Nepali Prime Minister Sher Bahadur Deuba issued a fresh appeal on Wednesday to Maoist rebels to start talks with the government to try to end a bloody revolt that has killed more than 10,000 people in the last eight years. Deuba made the televised plea at the birthplace of Gautama Buddha, founder of Buddhism, while addressing a global Buddhist meeting in the impoverished Himalayan kingdom.

Nepal needed a climate of peace for development, he said. "His Majesty's Government, therefore, has kept the door open for dialogue and negotiations with Maoists," Deuba said from Lumbini, a village 300 km (185 miles) west of Kathmandu, where the Buddha was born more than 2,600 years ago. "The indiscriminate killings of innocent people, abduction of schoolchildren, extortion, bomb blasts and destruction of infrastructure cannot win the hearts of the people," he said.

Deuba's peace plea came weeks before a government deadline that Kathmandu would go ahead with parliament elections planned for next April if rebels do not respond to offers for talks by Jan. 13. He made a similar call to the Maoists in November. The rebels have vowed to disrupt the elections and have demanded elections to a constituent assembly that would be dominated by them and would prepare fresh killing fields a new constitution and decide how best to kill everyone who doesn't agree with them the future of the monarchy.

In Lumbini, in the southern rice-growing plains, soldiers guarded the village that is playing host to hundreds of Buddhist scholars and monks from more than 40 nations for the three-day World Buddhist Summit that started on Tuesday. On Monday, Maoist insurgents set off three bombs near Lumbini. No one was injured.
Posted by: Steve White || 12/02/2004 12:00:00 AM || Comments || Link || E-Mail|| [6463 views] Top|| File under:
Who's in the News
91
[untagged]
Bookmark
E-Mail Me
The Classics
The O Club
Rantburg Store
The Bloids
The Never-ending Story
Thugburg
Gulf War I
The Way We Were
Bio
Merry-Go-Blog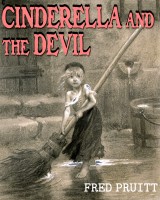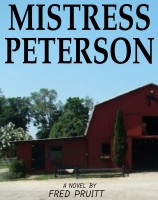 On Sale now!


A multi-volume chronology and reference guide set detailing three years of the Mexican Drug War between 2010 and 2012.

Rantburg.com and borderlandbeat.com correspondent and author Chris Covert presents his first non-fiction work detailing the drug and gang related violence in Mexico.

Chris gives us Mexican press dispatches of drug and gang war violence over three years, presented in a multi volume set intended to chronicle the death, violence and mayhem which has dominated Mexico for six years.
Click here for more information


Meet the Mods
In no particular order...


Steve White
Seafarious
Pappy
lotp
Scooter McGruder
john frum
tu3031
badanov
sherry
ryuge
GolfBravoUSMC
Bright Pebbles
trailing wife
Gloria
Fred
Besoeker
Glenmore
Frank G
3dc
Skidmark
Alaska Paul



Better than the average link...



Rantburg was assembled from recycled algorithms in the United States of America. No trees were destroyed in the production of this weblog. We did hurt some, though. Sorry.
3.235.60.144

Help keep the Burg running! Paypal: