-Short Attention Span Theater-
ACLU objects to village's logo
Nice to know there is nothing more serious to worry about:



The New Mexico chapter of the American Civil Liberties Union is objecting to the new logo for the Village of Tijeras. Some village residents are objecting to the ACLU.

At issue is the village seal, an image containing depictions of a conquistador's helmet, a sword and a Catholic rosary. It's the last item that has the ACLU concerned.




"Religious minorities cannot be made to feel like outsiders simply because the government endorses in an unenlightened way the majority faith," says Peter Simonson, the executive director of the New Mexico ACLU.

Nah, that's not a rosary, it's a set of Islamic "worry beads," traditionally carried by Middle Eastern men (and for good reason if history is an accurate guide). The thing on the end is another traditional Islamic item, a dagger.
Yeah; that's the ticket, worry beads.
The village is simply declaring its solidarity with the understandably anxious Michael Moore Minutemen in Iraq.
See, Mr. Simonson, it's ok, they're Islamic.
You can go home now.


"It's part of the culture that has been the Village of Tijeras for centuries," argues Mayor Gloria Chavez, who later said, "the response I got from people is fight it, don't sit back."

"I don't see why this needs to be an issue or an episode," said Tijeras resident Norm Scott. "This has nothing to do with the first amendment or my civil liberties. This has something to do with people having nothing better to do."

Simonson has said the ACLU would rather settle this disagreement without taking any legal action. But on Thursday, Simonson said that village officials are not listening to reason and he may have to resort to the courts.

If the case winds up before a judge, the legal precedent will be on the ACLU's side: In 1985 the ACLU successfully sued Bernalillo County to have a Spanish cross removed from the county's seal. That cross has been replaced with a Zia.



Both "Peter" and "Simon" are New Testament names specific to Christianity. Mr. Simonson should therefore either change his name to "Moonbeam von Multicult" or something similar, or shut up. We surely can't have him polluting the public airwaves with the religious propaganda inherent in his own name.




Posted by: Atomic Conspiracy || 09/02/2005 18:27 || Comments || Link || E-Mail|| [326 views] Top|| File under:
The Horror. The Horror
I know we're not supposed to post from other blogs, but...
Protein Wisdom: How you can tell for certain that Hurricane Katrina coverage has gotten completely out of control, 9
Dressed now in the faded, bloodcaked fatigues he took off a National Guardsman he'd found beaten to death in the Treme St corridor, FOXNews' Shepard Smith stands motionless before the listing skeletal remains of what was once a Best Western on Rampart St, his head shaved clean, jaw stiff, chin ticked slightly upward and pointing toward the on-camera spot his crew is using to augment the firelight from fifteen or so torches held by a gang of lumbering, topless refugees the sunburned anchor rounded up earlier from the wreckage of the Iberville projects.

On either side of him, a series of staggered, 8 foot-to-10 foot pikes fashioned from driftwood and stretches of gothic metal gatework salvaged from the standing water, hold the wide-eyed heads of a CNN camera crew and a couple of photogs from the Associated Press—"errand boys," Smith tells the camera's blinking red eye, "sent to by grocery clerks to collect my Pulitzer."
Now that's just wrong...heh
Posted by: Steve || 09/02/2005 12:44 || Comments || Link || E-Mail|| [326 views] Top|| File under:
Arabia
Anti-impotency drugs in high demand among Qatari youth
Young Qatari nationals swallow the lion's share in the anti-impotency drugs market, a business that has shot up by 30 per cent over the past two years, local pharmacists said. "There is a tremendous increase in the use of drugs for the treatment of erectile dysfunction, especially among young Qatari nationals," a pharmacist at Al Salam Pharmacy in Doha told Gulf News. "We have witnessed a constant increase in the sales of these kinds of drugs for the past three years, ranging between 20 and 30 per cent."


That's simply weird. Young fellows having trouble getting it up? When I was a young fellow, I had a hard time getting it down. But then, I didn't spend my youth among women wearing sacks, either. And I usually managed to keep a safe distance between myself and the local holy men.

According to pharmacists across the country, Qataris represent the majority of consumers, followed by other Arab nationals and Westerners. Several young consumers approach pharmacists seeking their help, even though most of the time they do not possess a valid medical prescription. "There has been a dramatic fall in the age profile of the consumers. We frequently see youngsters aged between 20-25 years asking for the pills," he said. Precarious health conditions among a population suffering from obesity and cardiovascular diseases, and the lack of self-confidence or the desire to have more intercourse in a short period of time are the main causes of the pills' growing popularity among the youth, medical experts said.


Back in my day, by Gar, we made do with a cigarette, maybe a beer, and a bit of conversation to while away the time between exchanges of bodily fluids.

"There is a lack of selfconfidence among the younger generation. We also sell to adults and the elderly, but as much as to the youth," said a pharmacist at Al Sadd Pharmacy.
Posted by: Fred || 09/02/2005 00:00 || Comments || Link || E-Mail|| [300 views] Top|| File under:
China-Japan-Koreas
Don't Belittle Taiwan's Effort
WSJ subscription required



Time and again, in meeting after meeting, one hears the following refrain from American policy experts when talking about Taiwan: "If they aren't serious about defending themselves, why should we risk our blood and treasure to help them fend off a Chinese attack?" The proximate cause for this and similar remarks is that Taiwan has not yet purchased a major package of military systems offered in 2001 by the administration of U.S. President George W. Bush. That package includes eight diesel submarines, 12 P-3 submarine-hunting planes, and several batteries of PAC-3 anti-missile missiles. The delay is all too often used to convey the impression that Taiwan is free riding, counting on U.S. carriers and jets (and of course American sailors and airmen) to deter China rather than relying on its own efforts.

The truth about Taiwan's defense effort, when examined more closely, is very different. From 1996 to 2003, for instance, Taiwan was the second largest recipient of arms purchased from the U.S. Nor did the spending stop when Chen Shui-bian became president in 2001. Among the major purchases his government has made since then are the American-built Kidd class destroyers, an advanced early-warning radar, upgraded Hawk anti-air missile systems, and the Joint Tactical Information Distribution system, a system designed to upgrade Taiwan's command, control and communication capabilities between military services and platforms.

Nor has his government ignored the software side of military modernization. It has spent tens of millions to send hundreds of Taiwanese officers to the U.S. for training and exchanges with the Pentagon and defense experts to update its military planning and strategy. At the same time, the Chen administration successfully implemented a legislative package of defense reforms designed to ensure civilian control of the military, establish a joint staff, and create a civilian strategic-planning department that would rationalize defense decision making and make it less service parochial.

When it comes to the Bush administration's big-ticket arms offers, the story is more complicated. While there is plenty of blame to go around, the least guilty party in finalizing the purchase has been the Chen administration. Although the Bush team should be lauded for approving the sale of systems that had been denied by the Clinton administration, it was always unrealistic to think Taiwan could absorb $30 billion worth of new weapon systems in a short period when its procurement and acquisition budget has historically averaged $400-500 million a year.

Further complicating matters was the fact that the biggest of the big-ticket items -- the eight submarines -- was an unknown quantity. The U.S. no longer produces diesel-powered submarines and potential European partners were too intimidated by China to partner openly with U.S. contractors to fill the order. As a result, the Pentagon went through a time-consuming process of developing a price for a notional submarine that fits Taiwan's specifications. This resulted in Taiwan not getting any estimate of the cost of the submarines until early 2003. Similar problems plagued the purchase of the P-3s, causing further delays. With no high-level champion in the U.S. government to oversee the implementation of the sale, there was little bureaucratic urgency to move the programs along.

But, since the end of 2003, the main cause of the delay has come from within Taiwan. The Chen administration inherited a defense and military establishment whose elite had come up through a system in which Kuomintang party indoctrination was the norm and who, for its own political reasons, favored ground forces. A good number of senior officers were not only openly hostile to President's Chen's political party, the Democratic Progressive Party, but also lukewarm about a new defense strategy that would emphasize air and sea power. One consequence was that, for a short period, key figures in Taiwan's defense establishment slowed the procurement process -- a problem President Chen fixed when he changed defense chiefs the day after he was sworn in for his second term in May 2004.

By far the biggest problem has been the effort by the coalition of opposition parties -- led by the KMT -- to block legislative consideration of the special budget put forward by the government to purchase the systems being offered by Washington. On more than two dozen occasions, the pan-Blue coalition has prevented the measure from even being taken up by the relevant defense committee of Legislative Yuan.

Say what you want about the Chen's administration's handling of any number of issues, but the blame for not acting on the weapons package lies squarely with the opposition. Although it is true that defense spending as a percentage of Taiwan's GDP has declined over the past decade, the largest decline took place in the years when the KMT was still in charge. In any case, Taiwan's defense burden as a percentage of GDP -- at 2.4% -- is still greater than virtually all other American allies, and may increase with the recent call by President Chen for the government to spend at least of 3% of the country's GDP on its defenses by 2008.

Taiwan could certainly do more. But the idea that the Chen administration is not serious about defending Taiwan is largely a tale told by sinologists and American government officials who would like an excuse for the problem of Taiwan to just go away.

But the problem is not going away precisely because Beijing continues to increase its military capability to coerce democratic Taiwan into unification with the mainland. Rather than constantly belittling Taiwan's effort to defend itself, it would be better to focus on the real issue, which is how to work more closely with Taiwan to address the unprecedented military build-up taking place across the Strait.
---------------------------------------------------

Mr. Blumenthal is resident fellow in Asian studies at the American Enterprise Institute and former senior director for China, Taiwan, Hong, and Mongolia in the office of the U.S. secretary of defense. Mr. Schmitt is executive director of the Project for the New American Century.


Posted by: Captain America || 09/02/2005 00:42 || Comments || Link || E-Mail|| [305 views] Top|| File under:
Down Under
Churches upset by 'Star Wars' art
AN ARTWORK that shows Star Wars characters nailed to crosses has sparked controversy before its public debut. The controversial piece called 'Crusci-fiction' consists of a roomful of 25 replicas of robot C3P0 hanging on crosses.

Church leaders and Christian groups have condemned the exhibit as ridiculing and trivialising their beliefs. They said it was only a matter of time before Christians started to use Victoria's religious vilification laws to defend their faith.


Any suicide bombings? Assassinations? Mobs of people rolling their eyes and making faces?

No?

Catholic Vicar-General for Melbourne Monsignor Les Tomlinson, said the crucifixion was very sacred to all Christians because it depicted Jesus "in the very act of winning salvation for mankind". "To trivialise it is offensive," he said. "It's disappointing that Christian symbols seem to be able to be ridiculed, but those of other religions or groups are not."

He said people offended should peacefully contact the gallery to express their views.
Australian Christian Lobby head Jim Wallace said Christians were becoming impatient with their views being mocked in art and advertising. "If we don't have a reasonable response Christians are going to start to use these laws. There's a real groundswell there," he said.

But artist Jud Wimhurst, whose exhibition False Idols contains the contentious piece, defended his work. "We weren't doing it to offend anyone," he said.


"We were just doing it to get attention. I'm really a lousy artist, and this was the only way I could think of to get people to notice my crappy work," he added.

"We're talking about products and the fact that everything's for sale.

"Both technology and religion are for sale today."

The False Idols exhibition, which opens at Fitzroy's Intrude Gallery in a fortnight, is described as an exploration of pop culture, religion, science fiction, music and film.

Not all church representatives were upset by the display. Anglican spokesman David Richardson, who is Dean of St Paul's Cathedral, was unfazed by the artwork.


I'm not surprised, though if the young 'artist' had included an anti-Druid image, the goof Dean might have been upset.

"On first glance, as an image of crucifixion, 'Crusci-fiction' seems fairly inoffensive," he said. "It makes an interesting contrast to Mel Gibson's take on the Jesus event.

"Christians don't have a monopoly on crucifixion so I don't see this as especially blasphemous."
Posted by: Oztralian [AKA] God Save The World || 09/02/2005 02:31 || Comments || Link || E-Mail|| [288 views] Top|| File under:
Europe
'Noise at work' rules threaten to knock out British Army's tanks
Still hope for Zell Miller's spit balls



Defence chiefs are fighting to prevent the Army's tanks being stopped in their tracks by the introduction of a European directive on vibration and noise at work.

The Control of Vibration at Work Regulations and the Control of Noise at Work Regulations have left officers scrambling to discover if the military's armoured vehicles break the rules.

But with a slim chance of reducing vibrations in a Challenger 2 tank and the Warrior armoured vehicles, the Ministry of Defence will be seeking an exemption from the rules by invoking an "opt-out" clause. Soldiers who travel in the back of tanks and are subjected to substantial jolts and constant noise will have to suffer the discomforts until at least 2010 when the regulations become law.

"Because it's damaging to the human body we are out to ensure soldiers are looked after like civilians," an MoD official said. "Where necessary and practical we will modify equipment and we do have the opt out which we will use if necessary."

Defence contractors have been given funds to find ways of improving conditions for soldiers in tanks, including the introduction of better seats and rubber band tracks.

A risk assessment study is also expected to be carried out on all the Army's armoured fighting vehicles to establish if they comply with the regulations.

The new rules, introduced under the European Physical Agents Directive, are aimed at cutting the estimated two million injuries of "hand-arm vibration" or "whole body vibration". The rules will also limit the use of machinery such as pneumatic drills, chainsaws and farm equipment.

A spokesman for the Health and Safety Executive, which is implementing the legislation, said "national security" considerations could mean certain employers were exempt.

"If you are in a combat situation then clearly it will be difficult to bring in these regulations," he added.


Posted by: Captain America || 09/02/2005 00:00 || Comments || Link || E-Mail|| [282 views] Top|| File under:
Adieu, Gauloise
Not a smoker myself, but I think one or two Rantburgers might get a little misty...


LILLE, France, Aug 31 (AFP) - France bid farewell to one of its national symbols Wednesday as the last packet of Gauloises cigarettes left a factory in the northern city of Lille, bringing to an end nearly a century of smoking history. For decades the staple of French artists and intellectuals -- not to mention millions of soldiers in two world wars -- the legendary brand has fallen foul of changing tastes, and the Franco-Spanish company Altadis is to concentrate production in Alicante, Spain. The closure of the Lille site, which comes at the cost of more than 400 jobs, also brings to an end domestic production of the sister-brand Gitanes and means that France no longer makes the heavy-duty "dark" cigarettes favoured by generations of smokers. With their unmistakeable winged helmet trademark, Gauloises were launched in 1910 in a climate of patriotic fervour ahead of World War I. The brand had originally been called "Hongroises" -- Hungarians -- but the state tobacco company preferred a name that evoked France's original warlike inhabitants. Made from tobacco grown in France, Turkey and Syria, Gauloises acquired a filter tip in the 1950s but the true afficionados -- including celebrities such as Jean-Paul Sartre, Pablo Picasso and singer Serge Gainsbourg -- continued to prefer the raw version. First appearing in shops in 1927, Gitanes followed the success of their elder partner. Like the Gauloises helmet, their gypsy dancer design became an advertising classic which instantly conjured a nostalgic image of France.
Posted by: Seafarious || 09/02/2005 00:00 || Comments || Link || E-Mail|| [461 views] Top|| File under:
Home Front: Politix
Officials Hope to Evacuate Superdome by Tonight
Edited for new information, and to cut out all the whining.
Buses and aircraft have increased the number of rescue trips from the dome, which should be emptied by 8 p.m. tonight, Brig. Gen Mark Graham, who is overseeing disaster relief, told reporters in Baton Rouge. He said 10,000 Superdome refugees were evacuated to Texas on Thursday. This morning, military aircraft flew more refugees to Lackland Air Force base in Texas and there are plans to move other refugees to Arkansas, Alabama and Georgia in a 24-hour-a day air operation, he said.

A bus carrying refugees overturned near Opelousas, La., killing one and injuring 10.

Emptying the dome would go far toward reliving some of the pressure on the city, but there are still thousands of refugees at other centers, including the convention center. Troops plowed through water-clogged streets in New Orleans bringing food and water to there.

Texas has agreed to accept up to 75,000 evacuees, with a third in the Houston Astrodome. But officials at the Astrodome stopped accepting evacuees after about 15,000 people jammed the facility. There are so many people there that the post office gave the Astrodome its own ZIP Code, 77320, so that the refugees can receive packages from relatives.

Another 3,000 people from New Orleans are being housed at a nearby basketball arena and 11,000 cots have been set up in the convention center. In effect, the Astrodome will become an intake center where people are evaluated. Then they will be sent to other shelters in the city and around the state. The goal is to put people "in places where they can go on with their lives with dignity and respect. It is not acceptable to have a permanent refugee situation," said Mayor Bill White.

Two dozen doctors are examining the evacuees at the Astrodome. Some 75 people were classified as critical and sent to hospitals. Most of the people are suffering from dehydration and water-borne diseases from walking through the unhealthy conditions in New Orleans' flooded streets. There have been two deaths, one a cancer patient and the other an elderly woman who had chest pains.

Behind the convention center a New Orleans policeman, who would not give his name, asked: "When are they going to save us? We are stranded too."



Fires are becoming an increasing hazard.

There was another large explosion in the city this morning, at a chemical storage facility in an industrial sector along the Mississippi River.
Posted by: trailing wife || 09/02/2005 19:40 || Comments || Link || E-Mail|| [308 views] Top|| File under:
Home Front: WoT
Democratic Underground's Response To Pleas For Help.....
Over at Little Green Footballs, the Lizardoid Minions are organizing a relief effort for NO. They have sent pleas out all over the Blogosphere, and this was one of the answers given by the fine, caring citizens at DU. It's long, but I respectfully ask indulgence - it deserves to be posted in full.

Mike


Where is the Fresh WATER YOU BASTARD? You are NOT HUMAN.

Bush you son of a bitch, you black hating, gay bashing, poor-killing/torturing, gas gouging, dickless capitalist bastard!

HOW DARE YOU KILL MY BROTHERS AND SISTERS?!! How DARE you turn Human Beings into ANIMALS?!! How DARE you even show your face on Television - get the FUCK OFF the Airwaves and let REAL MEN do their JOBS, REAL HEROES who understand the meaning of HUMANITY.

How DARE you make excuses and half heartedly stand in a ROSE GARDEN making "manly, macho" tough guy faces spewing platitudes and cliches, while REAL Humans, BABIES, OLD, SICK PEOPLE DIE like FLIES without even delivering WATER to them?

Quit pretending like you are a MAN and even remotely competent, Quit SPINNING and LYING and taking NO Responsibility for YOUR Actions and NON ACTIONS.

You and your cohort Republican subHumans are the most retarded, evil cheap pieces of shit excuses for Homo Selectus that ever existed!


Rest of the reasoned response on the other page, if you care.


Continued on Page 49
Posted by: Mike Kozlowski || 09/02/2005 07:43 || Comments || Link || E-Mail|| [923 views] Top|| File under:
Southeast Asia
Peat bog burning blamed for much of global warming
EFL


Burning peat bogs set alight by rainforest clearance in Indonesia are releasing up to a seventh of the world's total fossil fuel emissions in a single year, the geographers' conference heard yesterday. Tropical peatlands are one of the largest stores of carbon on the Earth's surface and setting them alight is contributing massively to global warming, said Dr Susan Page, senior lecturer in geography at Leicester University.


Blame Bush in 10, 9, 8...
Posted by: Omumble Shavith6351 || 09/02/2005 21:25 || Comments || Link || E-Mail|| [337 views] Top|| File under:
Home Front: Economy
Teenager does what the Mayor of NO and his staff did not
HOUSTON -- Thousands of refugees of Hurricane Katrina were transported to the Astrodome in Houston this week. In an extreme act of common sense that made elected Democrats look bad looting, one group actually stole a bus to escape ravaged areas in Louisiana.

About 100 people packed into the stolen bus. They were the first to enter the Houston Astrodome, but they weren't exactly welcomed. The big yellow school bus wasn't expected or approved to pass through the stadium's gates. Randy Nathan, who was on the bus, said they were desperate to get out of town.

Eighteen-year-old Jabbor Gibson jumped aboard the bus as it sat abandoned on a street in New Orleans and took control. The 18-year-old who ensured their safety could find himself in a world of trouble for stealing the school bus.


Arrest him? Hell, Bush ought to pin a medal on him! This "kid" showed he smarter than his mayor and the disaster planning staff of his city and state.


"I just took the bus and drove all the way here...seven hours straight,' Gibson admitted. "I hadn't ever drove a bus." The teen packed it full of complete strangers and drove to Houston. He beat thousands of evacuees slated to arrive there. "If it werent for him right there," he said, "we'd still be in New Orleans underwater. He got the bus for us."

"It's better than being in New Orleans," said fellow passenger Albert McClaud, "we want to be somewhere where we're safe."

"I dont care if I get blamed for it ," Gibson said, "as long as I saved my people."
Inventiveness (Find the bus, and figure out what you can do)
Initiative (Don't wait for the Govt, just get the job done)
Selflessness (did you note that those were strangers he picked up!),
Determination (drove 7 hours solid with no experience and in hurricane weather)
Bravery (taking 100 people's lives in your hands in hurricane weather with no training is not for the timid of heart - and he's standing up and daring them to convict him!)
This kid is a classic American hero.
During a long and impatient delay, children popped their heads out of bus windows and mothers clutched their babies. One 8-day-old infant spent the first days of his life surrounded by chaos. He's one of the many who are homeless and hungry.

Authorities eventually allowed the renegade passengers inside the dome.


Compare and contrast to almost 500 buses left underwater in the middle of New orleans, who in 2 tround trips could have evacuated nearly 50,000 people in 24 hours to surrounding cities and safety - and could have been used to ferry in supplies, police and EMS through water up to 3+ feet deep on the way back. THis one is going to come back and bite that idiot "Blame everyone but myself" Mayor Naggy square in the ass (if the MSM picks up on it - and the photos are there!)




This young man deserves more than a medal. Way to go!
Posted by: Oldspook || 09/02/2005 17:14 || Comments || Link || E-Mail|| [813 views] Top|| File under:
NO death toll could be > 10K
BATON ROUGE, United States (AFP) - US Senator David Vitter said that the death toll from Hurricane Katrina could top 10,000 in Louisiana alone. "My guess is that it will start at 10,000, but that is only a guess," Vitter said, adding that he was not basing his remarks on any official death toll or body count.

Vitter, a Louisiana Republican, also called for the immediate deployment of regular US combat troops in New Orleans, saying the build-up of National Guard troops was too slow to quickly restore order. Such a step would require Louisiana Governor Kathleen Blanco to formally request the dispatch of federal army soldiers, a highly unusual step. Blanco said on Thursday that she had asked for 40,000 troops, the majority of which are National Guard units from Louisiana and elsewhere. Five-thousand National Guard troops are expected to be on the ground in violence-wracked New Orleans by late Friday, military leaders said.

But Vitter said that timeline could be too slow, amid reports that bands of armed men are roaming the streets in the city, which is 80 percent submerged in floods brought in by a storm tide after the hurricane hit on Monday.

Vitter, speaking to reporters at the emergency response center in Baton Rouge, also said he gave the federal government a grade 'F' for its response to the disaster so far.
Posted by: Steve White || 09/02/2005 13:19 || Comments || Link || E-Mail|| [493 views] Top|| File under:
New Orleans School Buses Not Used
An aerial view of flooded school buses in a lot, Thursday, Sept. 1, 2005, in New Orleans, LA. The flood is a result of Hurricane Katrina that passed through the area last Monday.(AP Photo/Phil Coale)

Link leads to an AP picture of a lot full of school buses. It seems to me that the buffoon Mayor of New Orleans could have used these to evacuate people before the store.
Posted by: Laurence of the Rats || 09/02/2005 11:58 || Comments || Link || E-Mail|| [629 views] Top|| File under:
Where are the Guardsmen? Right where they ought to be.
So is the war in Iraq causing troop shortfalls for hurricane relief in New Orleans? In a word, no.

A look at the numbers should dispel that notion. Take the Army for example. There are 1,012,000 soldiers on active duty, in the Reserves, or in the National Guard. Of them, 261,000 are deployed overseas in 120 countries. Iraq accounts for 103,000 soldiers, or 10.2 percent of the Army. That's all? Yes, 10.2 percent. That datum is significant in itself, a good one to keep handy the next time someone talks about how our forces are stretched too thin, our troops are at the breaking point, and so forth. If you add in Afghanistan (15,000) and the support troops in Kuwait (10,000) you still only have 12.6 percent.

So where are the rest? 751,000 (74.2 percent) are in the U.S. About half are active duty, and half Guard and Reserve. The Guard is the real issue of course — the Left wants you to believe that the country has been denuded of its citizen soldiers, and that Louisiana has suffered inordinately because Guardsmen and women who would have been available to be mobilized by the state to stop looting and aid in reconstruction are instead risking their lives in Iraq.

Not hardly. According to Lieutenant General H. Steven Blum, chief of the National Guard Bureau, 75 percent of the Army and Air National Guard are available nationwide. In addition, the federal government has agreed since the conflict in Iraq started not to mobilize more than 50 percent of Guard assets in any given state, in order to leave sufficient resources for governors to respond to emergencies.

In Louisiana only about a third of Guard personnel are deployed, and they will be returning in about a week as part of their normal rotation. The Mississippi Guard has 40 percent overseas. But Louisiana and Mississippi are not alone in this effort — under terms of Emergency Management Assistance Compacts (EMACs) between the states, Guard personnel are heading to the area from West Virginia, D.C., New Mexico, Utah, Missouri, Ohio, Oklahoma, Alabama, Washington, Indiana, Georgia, Kentucky, and Michigan. Thousands have already arrived, and more will over the next day or so.

Oh, and by the way, the National Guard is under the control of the Governors of their respective states. I wonder when Gov. Kathleen Blanco ordered her's in?


The New York Times has called the military response "a costly game of catch up." Catching up compared to what, one wonders. National Guard units were mobilized immediately; 7,500 troops from four states were on the ground within 24 hours of Katrina — a commendable response given the disruptions to the transportation infrastructure. The DOD response is well ahead of the 1992 Hurricane Andrew timetable. Back then, the support request took nine days to crawl through the bureaucracy. The reaction this time was less than three days officially, and DOD had been pre-staging assets in anticipation of the aid request from the moment Katrina hit. DOD cannot act independently of course; the Federal Emergency Management Agency (FEMA) is the lead agency. Requests for assistance have to be routed from local officials through FEMA to U.S. Northern Command and then to the necessary components. In practice, this means state officials have to assess damage and determine relief requirements; FEMA has to come up with a plan for integrating the military into the overall effort; DOD has to begin to pack and move the appropriate materiel, and deploy sufficient forces. This has all largely been or is being accomplished. Seven thousand mostly Navy and other specialized assets are currently in the area directly supporting hurricane relief, and a much larger number of other forces are en route. The process has been functioning remarkably smoothly under the circumstances.

It is hard to understand what more should, or realistically could have been done up to this point. A disaster of this magnitude is certain to be politicized, but it seems early in the game to be assessing blame for a response effort that has only been underway a few days in a crisis that is still developing; particularly such a rapid response. Moreover, it is simply not plausible to use the situation to critique the force structure in Iraq. The Guard is demonstrating that it can fulfill both its state and federal responsibilities, as it was designed and intended to do. Of course, it is impossible to win in these situations; critics will always find a way. A year ago after Hurricane Charley, the president was accused of responding too quickly, allegedly to curry favor with Florida voters. Back then only a few fringe characters tried to make the Iraq/Guard connection. It is a shame that the Times has drifted in their direction.
Posted by: Steve || 09/02/2005 11:26 || Comments || Link || E-Mail|| [307 views] Top|| File under:
Rebuilding the Gulf Coast, One Group at a Time
The only way to rebuild the societies battered by Katrina is for specialized groups to find one another. The internet is ready to help.
by Hugh Hewitt
YESTERDAY America's emergency relief effort went into high gear and is likely to stay there for weeks, as all across the country citizens open their wallets to help out their fellow countrymen.

Before long, however, the extreme needs will be met and the long-term rebuilding will get underway. At that point it will become much less obvious how ordinary Americans can help. When terrorists struck on September 11, the carnage was huge and the loss of life staggering, but an entire community was not wiped out. With this disaster, America confronts for the first time the daunting reconstruction of complex social and political organizations.

It is a task which may be beyond the ability of the local, state, and federal governments to manage. How, for example, does a government--at any level--presume to assist a shattered church in the reconstruction of its walls and its Sunday School programs, an Alcoholics Anonymous chapter in the care of its members, a community theater in the reconstruction of its playhouse, or scores and scores of high school athletes in the completion of their senior year schedules so that colleges and universities can offer talented kids a chance at a free education?

The only way such a multitude of specialized needs can be met is for the vast, vast numbers of their counterparts across the United States to act--independently of government--to come to their aid in a reconstruction effort.

N.Z. Bear, one of the most innovative entrepreneurs in the blogosphere, has agreed to help organize the launch of such an effort. If a particular organization in the devastated region--a PTA, a youth soccer league, a Presbyterian Church, a garden club, a cooking school, a literary magazine--decides it wants to ask for help, that appeal will be listed on a special page, which will get quite a lot of traffic as the country's bloggers publicize opportunities for people to help. Sometimes the requests will be for cash. Other times they will be for the sort of specialized help that only similarly situated people can provide. The fact is, the needs will be so different and so voluminous that it is impossible to predict what will come up. The second fact is that there are millions of Americans who would like nothing more than to help. Connecting the need with the volunteer at the level of specificity required is a solution that the web allows.

There's a New Orleans Chess Club, for example. If it got smashed up, it will have needs. There's no way that 99.999 percent of America knows what those would be, but there hundreds of other chess clubs that do. Certainly scores of them will want to help.

In many instances there is no need to wait to find a partner in need of help in rebuilding. Mark D. Roberts, a pastor, theologian, and blogger, went online and discovered that an old acquaintance of his led the Canal Street Presbyterian Church in the middle of the city of New Orleans. Roberts tracked down his old friend, Mike Hogg, in Houston and promised church-to-church assistance, from one Presbyterian congregation to another. A police officer from Phoenix emailed me to relay that he was certain his Officer's Benevolent Association would be searching out their counterparts in the Louisiana, Mississippi, and Alabama communities to offer rebuilding aid. A Scout master assured me that the troops of the region would find themselves overwhelmed with donated equipment to make up for what was blown or washed away. No doubt libraries, hospitals, galleries, restaurants, and specialized businesses like florists, jewelers, and auto repair shops will find willing partners as well. The way to rebuild an entire set of communities is to call upon America's thousands of communities to send aid of the sort they know is needed.

THIS SORT OF SYSTEM is common in small-scale disasters where neighbors know what needs to be done and simply do it. Using the internet, that same generous impulse can be channeled on a large scale. The most important thing will be for local governments and national organizations to be as flexible as they can be in allowing innovation. Right now, for example, the NCAA should be figuring out how to allow athletes of great promise who are about to be sidelined to transfer for the season to a team which can absorb and train that talent. Museum boards of directors should be directing their staffs to be prepared to bend the collection rules to get some exhibits to the Big Easy ASAP if the city's galleries have restoration and recovery programs ahead. And some large organizations will have to be willing to loan talent.

It will be awhile before the staggered survivors of the Gulf coast are stable enough to contemplate how to rebuild. When they get to that point, though, it will be wonderful if platoons of help are standing by at the ready. And if the folks in need can find the folks who want to help, with ease.
Hugh Hewitt is the host of a nationally syndicated radio show, and author most recently of Blog: Understanding the Information Reformation That is Changing Your World. His daily blog can be found at HughHewitt.com.
Posted by: Steve || 09/02/2005 10:54 || Comments || Link || E-Mail|| [302 views] Top|| File under:
Home Front: Tech
Closer to Energy Breakthrough in Lighting
I've posted on previous development in this area. I also hold stock in CREE.


DURHAM, N.C., Sept. 2 /PRNewswire-FirstCall/ -- Cree, Inc. (Nasdaq: CREE - News), a leader in..., today announced breakthrough performance results achieved in development of Cree Lighting's standard white XLamp(TM) 7090 Power LED. XLamp 7090 LEDs in development have demonstrated maximum luminous flux of 86 lumens and 70 lumens per watt at 350 mA

[for comparison sake, ordinary incandescent bulbs give about 8-15 lumens per watt, e.g. an 75 watt Phillips gets about 1200 lumens; high pressure sodium vapor lamps get up to about 80 lumens per watt]

.
This represents a 43 percent increase in brightness compared with the maximum luminous flux of white XLamp 7090 power LEDs currently in production. "These performance results... closer to achieving the holy grail of 150 lumens per watt," ...


[because this is close to the theoretical maximum efficiency]


... notes Steve Johnson, head of the Lighting Research Group at Lawrence Berkeley National Laboratory....

[

since LEDs can be made modularly and potentially cheaply, if we get to the 150 lumen/watt stage, it would save enormous quantities of energy and much safer (because of the low current). LEDs currently provide most of the lighting for PDAs, cell phones, etc.]
Posted by: mhw || 09/02/2005 10:44 || Comments || Link || E-Mail|| [513 views] Top|| File under:
Home Front: Economy
New Orleans Levee Fix Expected to End Soon
Military helicopters on Thursday dropped sandbags into the levee breach that sent floodwaters from Lake Pontchartrain pouring into New Orleans, the state's top transportation official said. The sandbags are part of a temporary plan aimed at plugging the hole in the levee. The next step: Drop about 250 concrete road barriers into the area and seal the spot where swirling waters toppled the floodwall, said Johnny Bradberry, head of the state Department of Transportation and Development.

The lake's levels have dropped about 2 1/2 feet over the past two days, about equal to the water level in flooded areas on the other side of the levee, Bradberry said. Contractors also had finished building a road that will make it easier to get heavy equipment to the levee.
In a separate project on the canal, contractors used sheet pile walls to try to close the front of the canal, aiming to cut off its connection to the lake. "In the next day, day and a half, it will be completely isolated from the lake," Bradberry said. The pilings need to go down more than 30 feet to fully block the flow of water, according to Michael B. Rogers, with the U.S. Army Corps of Engineers.

Normally, the canal's function is to allow rainwater to be pumped out of the bowl-shaped city and into the lake. Blocking the canal and using the sandbags and concrete to fill breaches is a temporary fix; engineers will eventually have to rebuild at least parts of the canal.
Engineers have not been able to get to another levee break at the Industrial Canal, on the other side of New Orleans, though water is not flowing into the city from that hole. Walter Baumy, chief of the Corps' engineering division for the New Orleans district, said they were also trying to fix the city's pumping stations.
Posted by: Steve || 09/02/2005 10:41 || Comments || Link || E-Mail|| [291 views] Top|| File under:
Floods unavoidable, Army engineers say
The levee system that protected New Orleans from hurricane-spawned surges along Lake Pontchartrain was never designed to survive a storm the size of Hurricane Katrina, the Army Corps of Engineers said Thursday. The levees were built to withstand only a Category 3 storm, something projections suggested would strike New Orleans only once every two or three centuries, the commander of the corps, Lt. Gen. Carl A. Strock, told reporters during a conference call. Katrina was a Category 4 storm. ''Unfortunately, that occurred in this case,'' Strock said.

Strock said the levee system's design was settled on a quarter of a century ago, before the current numerical system of classifying storms was in widespread use. He said studies had begun recently on strengthening the system to protect against Category 4 and 5 hurricanes, but hadn't progressed very far. Strock said that despite a May report by the Corps' Louisiana district that a lack of federal funding had slowed construction of hurricane protection, nothing the Corps could have done recently would have prevented Katrina from flooding New Orleans.''The levee projects that failed were at full project design and were not really going to be improved,'' Strock said.

Strock's comments drew immediate criticism from flood-protection advocates, who said that the Corps' May report was a call for action and a complaint about insufficient funding, and that no action took place. ''The Corps knew, everybody knew, that the levees had limited capability,'' said Joseph Suhayda, a retired director of the Louisiana State University's Water Resources and Research Institute. ''Because of exercises and simulations, we knew that the consequences of overtopping [water coming over the levees] would be disastrous. People were playing with matches in the fireworks factory and it went off,'' he said.

Suhayda, an expert in coastal oceanography, said, ``the fact the levee failed is not according to design. If it was overtopped, it's because it was lower in that spot than other spots. The fact that it was only designed for a Category 3 meant it was going to get overtopped. I knew that. They knew that. There were limits.''

Some critics Thursday questioned the usefulness of levees, saying that all of them fail eventually. ''There are lots of ways for levees to fail. Overtopping is just one of them,'' said Michael Lindell, of Texas A&M University's Hazard Reduction and Recovery Center. 'There's a lot of smoke screen about `low probabilities.' Low probabilities just means 'Takes a long time.' '' Strock said stopping the flow of water over the levees has proved to be ''a very challenging effort.'' Engineers have been unable to reach the levees and have had to draw up plans based only on observations from the air. ''We, too, are victims in this situation,'' he said.

In Louisiana, Army Corps officials said they hoped that one break, in what's known as the 17th Street Canal, might be closed by the end of Thursday, but that a second break in the London Avenue canal is proving more intractable. Short sections of the walls that protected the city from Lake Pontchartrain caved in under storm surges, including an area that recently had been strengthened.

A fact sheet issued by the Corps in May said that seven construction projects in New Orleans had been stalled for lack of funding. It noted that the budget proposed by President Bush for 2005 was $3 million and called that amount insufficient to fund new construction contracts.
''We could spend $20 million if the funds were provided,'' the fact sheet said. Two major pump stations needed to be protected against hurricane storm surges, the fact sheet said, but the budgets for 2005 and 2006 ``will prevent the corps from addressing these pressing needs.''

This is nothing new. From Michelle Maklin's blog: The Clinton Administration held up a major New Orleans levee construction project in 1995, according to a June 23, 1995, article in the Times-Picayune:


A hurricane project, approved and financed since 1965, to protect more than 140,000 West Bank residents east of the Harvey Canal is in jeopardy. The Clinton administration is holding back a Corps of Engineers report recommending that the $120 million project proceed. Unless that report is forwarded to the Office of Management and Budget, Congress cannot authorize money for the project, U.S. Rep. William Jefferson's office said Thursday. Without the improvements - a flood gate in the Harvey Canal and raised levees along the Intracoastal Waterway - a tidal surge produced by a hurricane "could result in the catastrophic loss of life and property damage," corps officials reported. In a worst-case-scenario storm, 82 percent of the buildings east of the Harvey Canal, from The Point in Algiers to the Algiers Lock in the Industrial Canal, would be flooded, causing $2.2 billion in damage, according to corps estimates. Gerald Spohrer, executive director of the West Jefferson Levee District, is seething. "The bureaucracy in Washington has been given a specific instruction and the way they are dealing with it is to do nothing," he said.

Acknowledging delays in construction, Corps officials in Louisiana said that those projects weren't where the failures occurred. ''They did not contribute to the flooding of the city,'' said Al Naomi, a senior project manager. ''The design was not adequate to protect against a storm of this nature,'' he said. ``We were not authorized to provide protection to Category 4 or 5 design.''
Posted by: Steve || 09/02/2005 09:58 || Comments || Link || E-Mail|| [300 views] Top|| File under:
Explosions rock New Orleans
An explosion jolted residents awake early Friday, illuminating the pre-dawn sky with red and orange flames over a city where corpses rotted along flooded sidewalks and bands of armed thugs thwarted fitful rescue efforts.

Congress was rushing through a $10.5 billion aid package, the Pentagon promised 1,400 National Guardsmen a day to stop the looting and President Bush planned to visit the region Friday. But city officials were seething with anger about what they called a slow federal response following Hurricane Katrina. "They don't have a clue what's going on down there," Mayor Ray Nagin told WWL-AM Thursday night.


Ray's performance hasn't been too inspiring, either.

"They flew down here one time two days after the doggone event was over with TV cameras, AP reporters, all kind of goddamn — excuse my French everybody in America, but I am pissed."

At 4:35 a.m. Friday, an explosion rocked a chemical storage facility near the Mississippi River east of the French Quarter, said Lt. Michael Francis of the Harbor Police. A series of smaller blasts followed and then acrid, black smoke that could be seen even in the dark. The vibrations were felt all the way downtown.

Francis did not have any other information about the explosions and did not know if there were any casualties. At least two police boats could be seen at the scene and a hazardous material team was on route.

A day after Nagin took 1,500 police officers off search-and-rescue duty to try to restore order in the streets, there were continued reports of looting, shootings, gunfire and carjackings. Tourist Debbie Durso of Washington, Mich., said she asked a police officer for assistance and his response was, "'Go to hell — it's every man for himself.'"

FEMA officials said some operations had to be suspended in areas where gunfire has broken out, but they are working overtime to feed people and restore order.

Outside a looted Rite-Aid drugstore, some people were anxious to show they needed what they were taking. A gray-haired man who would not give his name pulled up his T-shirt to show a surgery scar and explained that he needs pads for incontinence. "I'm a Christian," he said. "I feel bad going in there."

Hospitals struggled to evacuate critically ill patients who were dying for lack of oxygen, insulin or intravenous fluids. But when some hospitals try to airlift patients, Coast Guard Lt. Cmdr. Cheri Ben-Iesan said, "there are people just taking potshots at police and at helicopters, telling them, `You better come get my family.'"

To make matters worse, the chief of the Louisiana State Police said he heard of numerous instances of New Orleans police officers — many of whom from flooded areas — turning in their badges. "They indicated that they had lost everything and didn't feel that it was worth them going back to take fire from looters and losing their lives," Col. Henry Whitehorn said.

Mississippi's confirmed death toll from Katrina rose to 126 on Thursday as more rescue teams spread out into a sea of rubble to search for the living, their efforts complicated at one point by the threat of a thunderstorm. All along the 90-mile coast, other emergency workers performed the grisly task of retrieving corpses, some of them lying on streets and amid the ruins of obliterated homes that stretch back blocks from the beach.

Gov. Haley Barbour said he knows people are tired, hungry, dirty and scared — particularly in areas hardest hit by Katrina. He said the state faces a long and expensive recovery process. "I will say, sometimes I'm scared, too," Barbour said during a briefing in Jackson, Miss. "But we are going to hitch up our britches. We're going to get this done."


So far his performance has been the best of the state/local government officials that have been in the public eye. He's really the only one providing hope to people. Blanco and Nagin just aren't getting the job done.
Posted by: Dan Darling || 09/02/2005 10:00 || Comments || Link || E-Mail|| [287 views] Top|| File under:
Bush Says Relief Results 'Not Acceptable'
President Bush, facing blistering criticism for his administration's response to Hurricane Katrina, said Friday "the results are not acceptable" and pledged to bolster relief efforts with a personal trip to the Gulf Coast. "We'll get on top of this situation," Bush said, "and we're going to help the people that need help." He spoke on the White House grounds just boarding his presidential helicopter, Marine One, with Homeland Security Department secretary Michael Chertoff to tour the region. The department, which oversees the Federal Emergency Management Agency, has been accused of responding sluggishly to the deadly hurricane.

"There's a lot of aid surging toward those who've been affected. Millions of gallons of water. Millions of tons of food. We're making progress about pulling people out of the Superdome," the president said. For the first time, however, he stopped defending his administration's response and criticized it. "A lot of people are working hard to help those who've been affected. The results are not acceptable," he said. "I'm heading down there right now."
Posted by: Steve || 09/02/2005 09:37 || Comments || Link || E-Mail|| [283 views] Top|| File under:
Fats Domino Rescued by Boat
Fats Domino apparently rode out the hurricane in his New Orleans home and was rescued by boat from his flooded neighborhood, his daughter Karen Domino White said Thursday. The 77-year-old R&B legend had been reported missing Thursday by his longtime agent, Al Embry, and his niece, Checquoline Davis.

White said late Thursday that she saw a photograph of her father that had been taken Monday by the New Orleans Times-Picayune. The photo showed Domino, whose real name is Antoine Domino, in jeans and a blue-striped shirt being helped off a boat by rescuers. "We're very relieved," White said in a telephone interview. White said she has been unable to speak to Domino and had no information on his wife, Rosemary, or any other family members in the flooded city.
Posted by: Steve || 09/02/2005 09:32 || Comments || Link || E-Mail|| [459 views] Top|| File under:
Breaking: Explosions rock hurricane-hit city
Massive explosions have rocked part of New Orleans, where recovery efforts are continuing after the devastation wreaked by Hurricane Katrina. At about 4.35am local time a series of explosions were reported along the riverfront a few miles south of the city's French Quarter. The cause of the blasts, and the extent of any possible damage, was not immediately known.
UPDATE: An explosion at a chemical depot jolted residents awake early Friday, illuminating the pre-dawn sky with red and orange flames over a city awash in corpses and under siege from looters. There were no immediate reports of injuries. Vibrations from the blast along the Mississippi River and a few miles east of the French Quarter were felt all the way downtown. A series of smaller blasts followed and then a cyclone of acrid, black smoke.
Posted by: phil_b || 09/02/2005 07:33 || Comments || Link || E-Mail|| [333 views] Top|| File under:
Armed thugs keep rescuers from their mission
So who runs Bartertown these days?


With seven rescue boats at his disposal and thousands of New Orleans residents in need of saving, lifelong fireman Patrick Hemphill stood by the floodwaters' edge yesterday and gave a command that went against all his years of training. Stand down. Citizens were in danger, yet he had to tell his people to pull back.

"We've been ordered by the higher-ups not to go into the city of New Orleans," said Hemphill, the fire chief of Ouachita Parish, a county in northern Louisiana. "We've been advised it's not safe." "They're shooting at my people," said Mario Scramuzza, an emergency medical technician from nearby East Jefferson General Hospital, who was helping to coordinate medical care along with Hemphill. Scramuzza said the biggest problem were gun-toting men who tried to hijack the rescue boats. "We've got priorities of people who need to get out first, women, children and elderly. If you don't stop for them, they shoot at you," Scramuzza said.

The problem was widespread in New Orleans. A rescue helicopter trying to airlift people out of the Superdome was fired on. A force of 88 police officers sent to restore calm to the area around the New Orleans Convention Center had to retreat in the face of violence. Workers at one hospital ducked gunfire as they tried to evacuate patients. A National Guardsman was shot in the leg as he fended off an attacker who tried to steal his gun. For people like Scramuzza and Hemphill -- men whose lives are dedicated to helping others -- it made an already difficult task that much more frustrating. "There are still a lot of people out there who don't need to spend anymore time where they are," Hemphill said. "We're trying to do what we can, but we have our hands tied a little bit."

So they did the best they could. Hemphill is overseeing one of the many rescue boat operations here, launching crafts from Route 61 in Jefferson Parish, at the spot where the road lowers to meet the floodwaters. He and his fellow firemen from Ouachita Parish got there Wednesday morning and were able to operate safely, albeit with some difficulty. "It's not easy," Hemphill said. "There are a lot of shallow places where they have to get out and drag the boats. There's things floating in the water. There are submerged objects." When the bullets started flying, it got to be too much. They were still sending boats yesterday off Route 61, but only to the more immediate areas of Jefferson Parish.

And they were under orders to take extreme precaution. Each boat went out with an armed guard wearing bulletproof armor and carrying high-powered weapons. When a boat returned -- usually full -- each passenger was searched for weapons. That became standard procedure at evacuation points after there was a shooting outside the Superdome on Wednesday. "We're patting down every person that comes up here and we're checking every bag," Scramuzza said. It has put them in the strange position of being both rescuers and policemen. "We wish we could do more, but we're doing the best we can," Hemphill said. "This isn't how we wanted this to happen."
Posted by: Dan Darling || 09/02/2005 02:57 || Comments || Link || E-Mail|| [557 views] Top|| File under:
Officials struggling to reverse growing sense of anarchy
National Guard troops moved in force into this storm-ravaged city today as state and local officials struggled to reverse a growing sense of anarchy sparked by reports of armed looters, bodies floating untended in stagnant floodwaters, and food and water supplies dwindling for thousands of trapped and desperate residents.

Gov. Kathleen Babineaux Blanco of Louisiana said that the death toll from Hurricane Katrina and its aftermath would be in the "thousands," based on reports that she was receiving from officials throughout the state, The Associated Press said.

In a televised news briefing, she said that 12,000 National Guard troops were to arrive in the area in the next several days, as well as police officers and sheriff's deputies from as far away as Michigan.

They will be given arrest and other law enforcement powers, she said, and "looting and other lawlessness will not be tolerated." She also said had instructed them to "strictly enforce Louisiana laws and to use necessary force."

The governor said she had requested 40,000 National Guard troops, "but if we hit the 40,000 mark and still feel like we need more, we will get them," she said.

With grim televised scenes showing corpses in the streets and at the city's teeming convention center and groups of people throughout the area still waiting desperately for the most basic assistance, Mayor C. Ray Nagin issued a dire cry for help.

"This is a desperate S.O.S.," he said. "Right now, we are out of resources at the convention center and don't anticipate enough buses. We need buses. Currently, the convention center is unsanitary and unsafe, and we are running out of supplies for 15 to 20,000 people."

Joseph W. Matthews, a deputy fire chief who is the director of the Office of Emergency Preparedness for the city of New Orleans, described harrowing conditions both inside and outside the city's Superdome and its convention center, facilities that had been intended to shelter victims of the storm and floods but where many people were finding themselves again victimized - by a lack of provisions, by an absence of basic services and by violence.

"Some people there have not eaten or drunk water for three or four days, which is inexcusable," Mr. Matthews said. "We need additional troops, food, water. And we need personnel, law enforcement. This has turned into a situation where the city is being run by the thugs."

The police superintendent, Eddie Compass, estimated that perhaps 100 armed people were inside the convention center and that he was considering a plan to restore order there with a force of perhaps 500 police officers and national guardsmen.

Mr. Compass said that some stranded tourists who had sought shelter at the convention center instead found trouble. "The tourists are walking around there and as soon as these individuals see them, they're being preyed upon," he said.

Numerous people in distress complained to journalists that they felt abandoned by a government that seemed to manage to deliver timely supplies to disaster victims overseas but that somehow was unable to do the same in a major American city.

At the White House, President Bush, who has come under attack by some Democrats who accuse him of not acting quickly enough to address the situation, said he was asking former Presidents George Bush and Bill Clinton to head a relief effort, as they did several months ago for the Asian tsunami.

"We're dealing with one of the largest relief efforts in our nation's history, and the federal government's got an important role to play," President Bush said. "Our first priority, of course, is to save lives."

Congress is expected to expedite a $10 billion aid package, but House Speaker J. Dennis Hastert, Republican of Illinois, sparked a small furor when he seemed to suggest in an interview with The Daily Herald of Arlington, Ill., that rebuilding New Orleans might be too daunting a task. A spokesman later said that the speaker had not meant that the city should be abandoned or relocated.

Crowds of people who had sought shelter at the Superdome sports facility began leaving this morning by bus, purloined vehicles or any other way they could find, and overwhelmed rescue officials said that they were working to find more shelters to receive them, in any state or any city that would provide them. Thousands of more waited for the opportunity to follow.

This morning, the evacuation of the Superdome was briefly interrupted when what sounded like a gunshot rang out from the crowd, a spokesman for the Louisiana National Guard said. Cautioning that the report was unconfirmed, Lt. Col. Pete Schneider of Louisiana National Guard said that nothing had hit the supposed target, a Chinook helicopter that was aiding in the evacuation at the time, and that no one had been reported injured.

"It did not shut down the process," he said of the report of gunfire.

In Houston, about 3,000 evacuees from New Orleans arrived at the Astrodome this morning, including 14 people who came in a catering truck that they admitted they had stolen for the journey. The group of 14 had been on the road for 10 hours, said Kentrell Diaz, 21, one of those in the truck. They were told that they could get breakfast inside, but that they would not be allowed to stay there.

Mr. Diaz said that he and other members of his traveling party had lived in New Orleans East and had swum to safety after floodwaters reached the second floor of their apartment building.

Another member of the bread truck party, Gloria Collins, 26, clutched her 6-month old son, Nakee Collins. She acknowledged that the truck she arrived on had been stolen.

"The police stopped us and said, 'I know it's not yours,' but he let us go," she said. "There were people shooting to protect their own boats. It's a survival thing."

Gloria Roemer, a spokeswoman for Judge Robert Eckels, the director of Harris County's office of homeland security in Texas, said that while the original admission policy had been to accept only those people leaving the Superdome in New Orleans, the Red Cross, which is directing the effort at the Astrodome, had now decided to accept any storm refugee. While the relocation process began in an orderly manner, it soon devolved into something else as thousands of hungry and frustrated refugees, with no clear idea of what their future held, began to arrive.

Refugees clamored for clean T-shirts as they were handed out, mobbing volunteers from the American Red Cross, which is running the facility. Rumors of showers for everyone in the dome proved to be premature. Restrooms overflowed with feces on the ground floor; refugees lined up to use telephones with the hope of finding missing loved ones in New Orleans.

Some of those who arrived began pasting Post-It notes on walls in hope of finding missing relatives; others stood holding signs with names of people they were seeking. Others appeared too shell-shocked to begin a search for loved ones.

Nelkita Sims, 27, a 911 operator for the New Orleans Police Department, arrived in Houston with seven adult family members and three children, including her 1-year-old daughter, Tkai. She described a surreal flight from her workplace, first to two abandoned hotels, a Hilton and a Sheraton, where she reunited with her family, then to Fort Polk in Louisiana, where they were turned away by military officials, then finally to Houston.

"There's no place for 911 in New Orleans anymore, think about that," Ms. Sims said. "I saw the looting in front of my eyes. I think my future is here now."

Another Astrodome arrival, Joe Joseph, 38, talked about the job in a wire mesh factory and the pickup truck he had acquired just two months before the storm struck.

"I have no idea where to go from here; yesterday I felt flush, today I got nothing," he said. "Where am I going to get a job like that again?"

Elsewhere in Houston, refugees turned away at the Astrodome packed into hotels and church shelters. At one shelter run by St. Peter Claver Church in the Settgest neighborhood, more than 300 people squeezed into one room.

About 18 children in the group were bused to local schools on Thursday morning.

"The hurricane did what terrorists couldn't do," said Rawlin B. Enette, the priest at the church. "It destroyed an American city."

In New Orleans, those who did not make it to the Superdome tried to find shelter in any structure that was still standing. Outside, looters brazenly ripped open gates and ransacked stores for food, clothing, television sets, computers, jewelry and guns, often in full view of helpless law-enforcement officials. Dozens of carjackings, apparently by survivors desperate to escape, were reported, as were a number of shootings.

People left without a shelter didn't know whether it was safer in the streets or in abandoned buildings.

Daryl Hubbard, one of nine people who took refuge in the BellSouth building in New Orleans on Sunday, spoke to MSNBC by telephone this morning.

"We don't know which way to leave if we tried to," he said. "We don't know if we're walking into a worse situation than we're in now."

Mr. Hubbard said there was a man in the building with asthma who was complaining about his chest tightening up. Mr. Hubbard's wife takes at least three or four different types of medication daily, which was taken by mistake on Wednesday by Coast Guard officials when they took two elderly people out of the building.

"They told us they were coming back and no one's been back," he said. "What we really need is to get out. Red Cross dropped water and stuff. We're getting to the end of that, we only have a few bottle left with a couple of things of food."
Posted by: Dan Darling || 09/02/2005 02:53 || Comments || Link || E-Mail|| [332 views] Top|| File under:
New Orleans Flood protection long an issue of dispute
The 17th Street levee that gave way and led to the flooding of New Orleans was part of an intricate, aging system of barriers and pumps that was so chronically underfinanced that senior regional officials of the Army Corps of Engineers complained about it publicly for years.

Often leading the chorus was Alfred C. Naomi, a senior project manager for the corps and a 30-year veteran of efforts to waterproof a city built on slowly sinking mud, surrounded by water and periodically a target of great storms.

Mr. Naomi grew particularly frustrated this year as the Gulf Coast braced for what forecasters said would be an intense hurricane season and a nearly simultaneous $71 million cut was announced in the New Orleans district budget to guard against such storms.

He called the cut drastic in an article in New Orleans CityBusiness.

In an interview last night, Mr. Naomi said the cuts had made it impossible to complete contracts for vital upgrades that were part of the long-term plan to renovate the system.

This week, amid news of the widening breach in the 17th Street Canal, he realized that the decadeslong string of near misses had ended.

"A breach under these conditions was ultimately not surprising," he said last night. "I had hoped that we had overdesigned it to a point that it would not fail. But you can overdesign only so much, and then a failure has to come."

No one expected that weak spot to be on a canal that, if anything, had received more attention and shoring up than many other spots in the region. It did not have broad berms, but it did have strong concrete walls.

Shea Penland, director of the Pontchartrain Institute for Environmental Studies at the University of New Orleans, said that was particularly surprising because the break was "along a section that was just upgraded."

"It did not have an earthen levee," Dr. Penland said. "It had a vertical concrete wall several feel thick."

Now the corps is scrambling. After failing to close a 300-foot break in the canal through which most of the floodwater entered the city, federal engineers decided last night to take the battle with Lake Pontchartrain to the lakefront.

Starting today, they will prepare to drive corrugated vertical steel plates, called sheet pile, into the mud near where the narrow canal meets the lake, sealing it off so that the big breach farther in can be more methodically attacked, Mr. Naomi said.

The decision was made after a day of fruitless efforts to figure how to drop concrete highway barriers or huge sandbags into the torrent. For the most part, the water between the lake and the filled bowl of the city leveled off as of last night, officials said.

Weaknesses in the levee system were foreshadowed in a report in May on the hurricane protection plan for the region and the budget gap.

The district headquarters said, "The current funding shortfalls in fiscal year 2005 and fiscal year 2006 will prevent the Corps from addressing these pressing needs."

They also meant that there was far too little money to study thoroughly an upgrade of the protections from the existing standard, enough to hold back a hurricane at Category 3 on the five-step intensity scale, to a level to withstand floods and winds from a Category 5 storm.

Hurricane Katrina was on the high end of Category 4 and, despite the extreme flooding, is still seen by many hurricane experts as a near miss for New Orleans.

Since 2001, the Louisiana Congressional delegation had pushed for far more money for storm protection than the Bush administration has accepted. Now, Mr. Naomi said, all the quibbling over the storm budget, or even over full Category 5 protection, which would cost several billion dollars, seemed tragically absurd.

"It would take $2.5 billion to build a Category 5 protection system, and we're talking about tens of billions in losses, all that lost productivity, and so many lost lives and injuries and personal trauma you'll never get over," Mr. Naomi said. "People will be scarred for life by this event."

He said there were still no clear hints why the main breach in the flood barriers occurred along the 17th Street Canal, normally a conduit for vast streams of water pumped out of the perpetually waterlogged city each day and which did not take the main force of the waves roiling the lake. He said that a low spot marked on survey charts of the levees near the spot that ruptured was unrelated and that the depression was where a new bridge crossed the narrow canal near the lakefront.

Some experts studying flood prevention with the corps and other agencies speculated that any dip in the retaining levee or walls there might have allowed water to slop over and start the collapse.

Mr. Naomi said that as the power of the hurricane grew clear over the weekend, he and others who had worked to make the system as strong as it could be, given the design limits, could only hope that it would hold.

But, he said, he knew that the chances were high that the rising waters and crashing waves would find a fatal weak spot in the 350 miles of levees and walls.

As often occurs after a storm, Lake Pontchartrain is sloshing back and forth, sending pulses of water into the city and potentially complicating repairs, Dr. Penland said.

"It's like you have a bowl of water and you shake it, and it sloshes back and forth," he said, describing a phenomenon that geologists call a seiche (pronounced sesh). "Mississippi Sound and Pontchartrain are real prone to seiches when big storms come through. We are seeing the slosh. Water is being flushed through the gaps in the levees."

He said scientists at the United States Geological Survey estimated that the sloshing would gradually diminish in a few days.

Until then, the city will be subject not just to normal variation in the lake, where water levels change about a foot between high and low tide, but also to the variations of the seiche. "You have not just the one-foot tide, you probably have three to four feet of water," Dr. Penland said. "Once we get to an ordinary tidal regime, when it plays out, that will be our opportunity to close those breaks in the levees and start pumping."
Posted by: Dan Darling || 09/02/2005 01:19 || Comments || Link || E-Mail|| [789 views] Top|| File under:
Scene in New Orleans resembles Haiti
Rotting bodies littered the flooded streets of New Orleans on Thursday and mounting violence threatened to turn into all-out anarchy as thousands of survivors of Hurricane Katrina pleaded to be evacuated, or even just fed. The historic jazz city has fallen prey to armed looters since Katrina tore through and it now more closely resembles Haiti or another Third World trouble spot in a refugee crisis than one of America's most popular vacation centers.

Louisiana Gov. Kathleen Blanco warned rioters and looters late on Thursday that National Guard troops were under her orders to "shoot and kill" if needed to restore order. "These troops are battle-tested. They have M-16s and are locked and loaded," she said. "These troops know how to shoot and kill and I expect they will."

Several corpses lay in nearby streets. The body of one elderly woman was simply abandoned in her wheelchair, covered with just a blanket. Officials feared thousands of people were killed but they could still only guess at the death toll.

With much of New Orleans flooded and electricity cut off, hospitals struggled to evacuate critically ill patients who were dying for lack of oxygen, insulin or intravenous fluids. One effort to transfer patients was frustrated when a sniper opened fire on doctors and National Guard troops at the Charity Hospital and they had to retreat back into the building.

At a city airport, scores of people, many of them seriously ill, waited for flights out to shelter and proper medical care before more of them perish. Experts warned of another possible health catastrophe in coming days as diseases flourish in filthy, contaminated floodwaters on streets covered in garbage and human feces.

Sporadic gunfire hampered chaotic and widely criticized rescue efforts throughout Thursday. Residents complained police and troops had failed to tackle the looting and shootings or help in the rescue effort. "We found this one old lady who was sick. We tried to pick her up but the police just drove by. They won't even help sick old ladies," said one man who identified himself as Tracy.

Military reinforcements descended and armored personnel carriers patrolled Canal Street, which borders New Orleans' famous French Quarter district of bars and clubs. Search crews were in a desperate race to pluck stranded residents from their homes, some clinging to the roof or any spot they could find above the water line. Survivors were still being pulled out, but the corpses were left behind.

Senior Pentagon officials said the National Guard force on the storm-ravaged Gulf coast would be raised to 30,000, and 3,000 regular Army soldiers may also be sent in to tackle armed gangs that have looted stores across New Orleans. "We will not tolerate lawlessness, or violence, or interference with the evacuation," Secretary of Homeland Security Michael Chertoff said. The boost would bring to nearly 50,000 the number of part-time Guard and active-duty military personnel in the biggest domestic relief and security effort in U.S. history.

On the ground, however, there was still no sign the mayhem was being brought under control, and residents feared further violence and bloodshed once darkness fell. Thousands waited hours or waded through floodwaters to seek rides out of New Orleans. Buses began shipping survivors from the Superdome 350 miles west to another stadium, the Astrodome in Houston, although not as quickly as hoped.

A million people fled the New Orleans area before Katrina hit but tens of thousands of others were unable to get out or could not afford to make the journey.
Posted by: Dan Darling || 09/02/2005 00:33 || Comments || Link || E-Mail|| [1031 views] Top|| File under:
Mogadishu New Orleans violence continues to spiral, Iraqi veterans deployed
New Orleans descended into anarchy Thursday as corpses lay abandoned in street medians, fights and fires broke out, cops turned in their badges and the governor declared war on looters who have made the city a menacing landscape of disorder and fear.

"They have M-16s and they're locked and loaded," Gov. Kathleen Blanco said of 300 National Guard troops who landed in New Orleans fresh from duty in
Iraq. "These troops know how to shoot and kill, and they are more than willing to do so, and I expect they will."

Four days after Hurricane Katrina roared in with a devastating blow that inflicted potentially thousands of deaths, the fear, anger and violence mounted Thursday.

"I'm not sure I'm going to get out of here alive," said Canadian tourist Larry Mitzel, who handed a reporter his business card in case he goes missing. "I'm scared of riots. I'm scared of the locals. We might get caught in the crossfire."

The chaos deepened despite the promise of 1,400 National Guardsmen a day to stop the looting, plans for a $10 billion recovery bill in Congress and a government relief effort
President Bush called the biggest in U.S. history.

New Orleans' top emergency management official called that effort a "national disgrace" and questioned when reinforcements would actually reach the increasingly lawless city.

About 15,000 to 20,000 people who had taken shelter at New Orleans convention center grew ever more hostile after waiting for buses for days amid the filth and the dead. Police Chief Eddie Compass said there was such a crush around a squad of 88 officers that they retreated when they went in to check out reports of assaults.

"We have individuals who are getting raped, we have individuals who are getting beaten," Compass said. "Tourists are walking in that direction and they are getting preyed upon."

Col. Henry Whitehorn, chief of the Louisiana State Police, said he heard of numerous instances of New Orleans police officers — many of whom from flooded areas — turning in their badges.

"They indicated that they had lost everything and didn't feel that it was worth them going back to take fire from looters and losing their lives," Whitehorn said.

A military helicopter tried to land at the convention center several times to drop off food and water. But the rushing crowd forced the choppers to back off. Troopers then tossed the supplies to the crowd from 10 feet off the ground and flew away.

In hopes of defusing the situation at the convention center, Mayor Ray Nagin gave the refugees permission to march across a bridge to the city's unflooded west bank for whatever relief they could find. But the bedlam made that difficult.

"This is a desperate SOS," Nagin said in a statement. "Right now we are out of resources at the convention center and don't anticipate enough buses."

At least seven bodies were scattered outside the convention center, a makeshift staging area for those rescued from rooftops, attics and highways. The sidewalks were packed with people without food, water or medical care, and with no sign of law enforcement.

An old man in a chaise lounge lay dead in a grassy median as hungry babies wailed around him. Around the corner, an elderly woman lay dead in her wheelchair, covered up by a blanket, and another body lay beside her wrapped in a sheet.

"I don't treat my dog like that," 47-year-old Daniel Edwards said as he pointed at the woman in the wheelchair.

"You can do everything for other countries, but you can't do nothing for your own people," he added. "You can go overseas with the military, but you can't get them down here."

The street outside the center, above the floodwaters, smelled of urine and feces, and was choked with dirty diapers, old bottles and garbage.

"They've been teasing us with buses for four days," Edwards said. "They're telling us they're going to come get us one day, and then they don't show up."

Every so often, an armored state police vehicle cruised in front of the convention center with four or five officers in riot gear with automatic weapons. But there was no sign of help from the National Guard.

At one point the crowd began to chant "We want help! We want help!" Later, a woman, screaming, went on the front steps of the convention center and led the crowd in reciting the 23rd Psalm, "The Lord is my shepherd ..."

"We are out here like pure animals," the Issac Clark said.

"We've got people dying out here — two babies have died, a woman died, a man died," said Helen Cheek. "We haven't had no food, we haven't had no water, we haven't had nothing. They just brought us here and dropped us."

Tourist Debbie Durso of Washington, Mich., said she asked a police officer for assistance and his response was, "'Go to hell — it's every man for himself.'"

"This is just insanity," she said. "We have no food, no water ... all these trucks and buses go by and they do nothing but wave."

FEMA director Michael Brown said the agency just learned about the situation at the convention center Thursday and quickly scrambled to provide food, water and medical care and remove the corpses.

Speaking on CNN's "Larry King Live,"
Homeland Security Secretary
Michael Chertoff said the evacuation of New Orleans should be completed by the end of the weekend.

At the hot and stinking Superdome, where 30,000 were being evacuated by bus to the Houston Astrodome, fistfights and fires erupted amid a seething sea of tense, suffering people who waited in a lines that stretched a half-mile to board yellow school buses.

After a traffic jam kept buses from arriving for nearly four hours, a near-riot broke out in the scramble to get on the buses that finally did show up, with a group of refugees breaking through a line of heavily armed National Guardsmen.

One military policeman was shot in the leg as he and a man scuffled for the MP's rifle, police Capt. Ernie Demmo said. The man was arrested.

Some of those among the mostly poor crowd had been in the dome for four days without air conditioning, working toilets or a place to bathe. An ambulance service airlifting the sick and injured out of the Superdome suspended flights as too dangerous after it was reported that a bullet was fired at a military helicopter.

"If they're just taking us anywhere, just anywhere, I say praise God," said refugee John Phillip. "Nothing could be worse than what we've been through."

By Thursday evening, 11 hours after the military began evacuating the Superdome, the arena held 10,000 more people than it did at dawn. National Guard Capt. John Pollard said evacuees from around the city poured into the Superdome and swelled the crowd to about 30,000 because they believed the arena was the best place to get a ride out of town.

As he watched a line snaking for blocks through ankle-deep waters, New Orleans' emergency operations chief Terry Ebbert blamed the inadequate response on the
Federal Emergency Management Agency.

"This is not a FEMA operation. I haven't seen a single FEMA guy," he said. He added: "We can send massive amounts of aid to tsunami victims, but we can't bail out the city of New Orleans."

FEMA officials said some operations had to be suspended in areas where gunfire has broken out, but are working overtime to feed people and restore order.

A day after Nagin took 1,500 police officers off search-and-rescue duty to try to restore order in the streets, there were continued reports of looting, shootings, gunfire and carjackings — and not all the crimes were driven by greed.

When some hospitals try to airlift patients, Coast Guard Lt. Cmdr. Cheri Ben-Iesan said, "there are people just taking potshots at police and at helicopters, telling them, `You better come get my family.'"

Outside a looted Rite-Aid drugstore, some people were anxious to show they needed what they were taking. A gray-haired man who would not give his name pulled up his T-shirt to show a surgery scar and explained that he needs pads for incontinence.

"I'm a Christian. I feel bad going in there," he said.

Earl Baker carried toothpaste, toothbrushes and deodorant. "Look, I'm only getting necessities," he said. "All of this is personal hygiene. I ain't getting nothing to get drunk or high with."

Several thousand storm victims had arrived in Houston by Thursday night, and they quickly got hot meals, showers and some much-needed rest.

Audree Lee, 37, was thrilled after getting a shower and hearing her teenage daughter's voice on the telephone for the first time since the storm. Lee had relatives take her daughter to Alabama so she would be safe.

"I just cried. She cried. We cried together," Lee said. "She asked me about her dog. They wouldn't let me take her dog with me. ... I know the dog is gone now."

While floodwaters in the city appeared to stabilize, efforts continued to plug three breaches that had opened up in the levee system that protects this below-sea-level city.

Helicopters dropped sandbags into the breach and pilings were being pounded into the mouth of the canal Thursday to close its connection to Lake Pontchartrain, state Transportation Secretary Johnny Bradberry said. The next step called for using about 250 concrete road barriers to seal the gap.

In Washington, the White House said Bush will tour the devastated Gulf Coast region on Friday and has asked his father, former President George H.W. Bush, and former
President Clinton to lead a private fund-raising campaign for victims.

The president urged a crackdown on the lawlessness.

"I think there ought to be zero tolerance of people breaking the law during an emergency such as this — whether it be looting, or price gouging at the gasoline pump, or taking advantage of charitable giving or insurance fraud," Bush said. "And I've made that clear to our attorney general. The citizens ought to be working together."

Donald Dudley, a 55-year-old New Orleans seafood merchant, complained that when he and other hungry refugees broke into the kitchen of the convention center and tried to prepare food, the National Guard chased them away.

"They pulled guns and told us we had to leave that kitchen or they would blow our damn brains out," he said. "We don't want their help. Give us some vehicles and we'll get ourselves out of here!"
Posted by: Dan Darling || 09/02/2005 00:30 || Comments || Link || E-Mail|| [291 views] Top|| File under:
What's Behind the New Orleans Crime? Find Out Here
Source: American Spectator



New Orleans has one of the highest murder rates in the country. By mid-August of this year, 192 murders had been committed in New Orleans, "nearly 10 times the national average," reported the Associated Press. Gunfire is so common in New Orleans -- and criminals so fierce -- that when university researchers conducted an experiment last year in which they had cops fire 700 blank rounds in a neighborhood on a random afternoon "no one called to report the gunfire," reported AP.

New Orleans was ripe for collapse. Its dangerous geography, combined with a dangerous culture, made it susceptible to an unfolding catastrophe.

Currents of chaos and lawlessness were running through the city long before this week, and they were bound to come to the surface under the pressure of natural disaster and explode in a scene of looting and mayhem.


Like riotous Los Angeles since the 1960s, New Orleans has been a wasteland of politically correct dysfunction for decades -- public schools so obviously decimated vouchers were proposed this year (and torpedoed by the left), barbaric gangster rap culture no one will confront lest they offend liberal pieties, multiculturalist frauds who empower no one but themselves, and cops neutered by the NAACP and ACLU.

Criminals have ruled New Orleans for some time, convincing many members of the middle class, long before the hurricane, that the city was unlivable. In 1994, New Orleans was the murder capital of America. It had 421 murders that year. Criminologists predicted 300 murders this year, a projection that now looks quite conservative. Criminals dominate their neighborhoods to the point that people don't even call in crimes. The district attorney's office, tacitly admitting that the city's law-abiding citizens live in fear, has taken the "unusual" step of establishing a local witness protection program to encourage the reporting of crime, reports AP. According to the New Orleans Police Foundation, most murderers get off -- only 1 in 4 are convicted -- and 42 percent of cases involving serious crimes since 2002 have been dropped by prosecutors.

Meanwhile, cops, when they can get away with it, have been living out of town. It is far too scary for them and their families. New Orleans Police officers are required to live in the city but many ignore this residency requirement, according to the Times-Picayune. The paper discovered that many top-ranking New Orleands cops lived in the suburbs and that most cops, both black and white, wanted the residency requirement rescinded. For reasons of political correctness -- critics of law enforcement say lifting the residency requirement will mean more white cops eager to brutalize residents of the inner city and fewer black cops understanding of them -- the residency requirement remains, though cops breaking the rule told the Times-Picayune that it seriously hurts recruitment. It also -- this is particularly evident in Los Angeles where cops involved in the Ramparts scandal turned out to be ex-criminals -- distorts recruitment.

If the New Orleans Police Department has appeared feeble during the chaos -- and in some cases complicit in it -- policies like the residency requirement explain the breakdown. (

Perhaps another factor that has rendered the NOPD feckless in the face of a rising murder rate is the criticism of its handling of a minority Mardi Gras.)

Americans who have seen cops join in the looting ask: Why are police officers behaving like criminals? Well, because PC police departments like the NOPD hire them. Aggressive, let's-just-meet-the-quota-style affirmative action has become the door through which criminals enter the police academy.

More than the physical foundations of New Orleans will need to be rebuilt over the next few years. Its politically correct culture in which pathologies are allowed to fester in the name of "progress" forms much of the debris that must be cleared away if civilization is to return to New Orleans. A city which boasts as one of its businesses memorial "death t-shirts" -- clothing made popular by the frequency of gangland slayings in New Orleans that say things like, "Born a Pimp, Died a Playa" -- was headed for collapse even without a hurricane, and had become, as the exodus of cops illustrates, unlivable.

Conservative black leaders have been mau-maued into silence whenever they tell the truth about this barbarism and call for dramatic reform. But they are the ones who must lead the city now, and the phonies at organizations like the NAACP who despite all their rhetoric haven't done a thing to help the black underclass should step aside. Hurricane Katrina has made vivid the civilizational collapse they have long tried to conceal
Posted by: Captain America || 09/02/2005 00:03 || Comments || Link || E-Mail|| [341 views] Top|| File under:
Home Front: Culture Wars
ACLU: Let Freedom Reign -- For Released Sex Offenders
Welcome to the neighborhood, brought to you by ACLU.
The American Civil Liberties Union of Washington has challenged a new Issaquah ordinance that tightly restricts where sex offenders may live, calling it inconsistent with state law and unlikely to improve public safety. The national civil-rights advocacy group filed suit in King County Superior Court yesterday on behalf of Level 3 sex offender Kyle Lewis, 28, and his mother, Mary Lou Lewis. The ordinance, the suit claims, wrongfully imposes additional punishment on individuals who already have been punished under state law. "Laws that make it virtually impossible for sex offenders to find housing do not make us safer. Society is not safer if former offenders live on the street," ACLU of Washington executive director Kathleen Taylor said in a news release.

The ordinance is the first of its kind in Washington, and it is being studied by other municipalities. It goes further than a new state law that restricts offenders convicted of specific sex crimes against children — and who are still under supervision of the state Department of Corrections — from living within 880 feet of school grounds. That, along with a grievance from Kyle Lewis, prompted the ACLU to act, said spokesman Doug Honig. "It's possible that other cities would start passing laws like this, and we think clearly this is an area that the state controls, in terms of setting punishments for sex offenders," Honig said.

The group wants an injunction that would bar enforcement of the ordinance, which was to take effect today. The ordinance restricts Level 2 and Level 3 sex offenders — considered to have a moderate and high risk, respectively, of reoffending — from living within 1,000 feet of schools and day-care facilities. The City Council adopted it Aug. 15, after residents protested the move of Lewis and Level 2 sex offender John Weber into Lewis' mother's home in the Squak Mountain neighborhood in June.
Posted by: Captain America || 09/02/2005 00:00 || Comments || Link || E-Mail|| [298 views] Top|| File under:
Who's in the News
99
[untagged]
Bookmark
E-Mail Me
The Classics
The O Club
Rantburg Store
The Bloids
The Never-ending Story
Thugburg
Gulf War I
The Way We Were
Bio
Merry-Go-Blog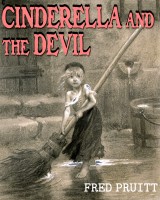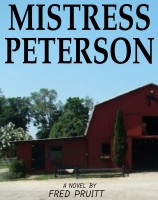 On Sale now!


A multi-volume chronology and reference guide set detailing three years of the Mexican Drug War between 2010 and 2012.

Rantburg.com and borderlandbeat.com correspondent and author Chris Covert presents his first non-fiction work detailing the drug and gang related violence in Mexico.

Chris gives us Mexican press dispatches of drug and gang war violence over three years, presented in a multi volume set intended to chronicle the death, violence and mayhem which has dominated Mexico for six years.
Click here for more information


Meet the Mods
In no particular order...


Steve White
Seafarious
Pappy
lotp
Scooter McGruder
john frum
tu3031
badanov
sherry
ryuge
GolfBravoUSMC
Bright Pebbles
trailing wife
Gloria
Fred
Besoeker
Glenmore
Frank G
3dc
Skidmark
Alaska Paul



Better than the average link...



Rantburg was assembled from recycled algorithms in the United States of America. No trees were destroyed in the production of this weblog. We did hurt some, though. Sorry.
18.215.33.158