-Short Attention Span Theater-
Israeli convicted over body enlargement scam
I think I'll specialize in that type of stories, for some reason...


JERUSALEM: An Israeli court has sentenced a man to two years in prison for operating a fake clinic that offered penis enhancements and so-called medical treatments to make people taller, which failed to work. Simon Sofer told dozens of clients he was a doctor and said he could add up to 10 cm to their height or six cm to their genitals, the Tel Aviv court said. His clinic, in operation since 1999, was not medically supervised, a government prosecutor had told the court. Sofer has appealed the conviction.

He pre-charged patients 5250 and 16,000 shekels to increase their height with a Russian-made treatment method. He told the court genitalia enlargements were not performed, despite advertisements that promised them.


So spam is not always true? Damn, I perhaps shouldn't have sent my bank account info to that nice nigerian fellow.


People who sought to become taller were suspended from the air by their arms and legs, or had their bodies stretched with weights. Others were poked with needles or given food supplements and exercises to perform at home.


YJCMTSU



"Only a lunatic could take a person who has not been checked (by a doctor) and hang him upside down," the court in a transcript quoted a witness as saying at one trial session in February. The court said Sofer had endangered the health of his clients and that none had received their "expected" result. A judge sentenced him to two years jail, taking into account he had no criminal record and lives with his mother, who supports him financially. The court gave no age for Sofer.


15? 17? That wouldn't even surprize me.
Posted by: anonymous5089 || 03/21/2006 07:37 || Comments || Link || E-Mail|| [347 views] Top|| File under:
Africa North
Earthquake hits northeast Algeria
ALGIERS - An earthquake hit the northeast Algerian town of Laalam east of Algiers late Monday killing at least four people and injuring 53, local authorities in Bejaia district said quoted by national radio. About 30 houses collapsed, Algerian news agency APS quoted the authorities as saying, adding that large quantities of rescue materiel had been sent to the affected region.
The director of Bejaia's health department told the radio that the injured were not seriously hurt, suffering from fractures or shock.

Algerian national radio said the quake measuring 5.8 on the Richter scale shook the Kherrata region at 1944 GMT. Its epicentre was situated near the town of Kherrata, between Bejaia and Setif (respectively 260 and 300 kilometres -- 165 and 190 miles -- east of the capital). The tremor was strongly felt in the east of Bejaia region over around 100 kilometres (65 miles), causing panic among the population.

Algeria, the north of which is in a seismic zone at the junction between the Eurasian and African plates, is regularly affected by earthquakes. In May 2003 Algiers and its region were struck by a violent quake that killed 2,300 people and injured more than 10,000.
Posted by: Steve || 03/21/2006 08:35 || Comments || Link || E-Mail|| [298 views] Top|| File under:
Africa Subsaharan
Polls open at Benin run-off presidential election
Polls have opened in a second-round presidential election in Benin to replace the west African country's long-serving President Mathieu Kerekou. Almost four million voters were to go to the polls, which opened at 7:00am local time to choose between the former head of the West African Development Bank, Yayi Boni, and former parliamentary speaker Adrien Houngbedji.

In the first round of voting on March 5, Mr Boni came out ahead of a field of 26 candidates with 35.6 per cent of the vote. Mr Houngbedji was second with 24 per cent. On Thursday, the constitutional court had upheld a request from the electoral agency to postpone the vote until Wednesday but the president, who holds ultimate constitutional responsibility, ignored the ruling.

The last minute confusion over the poll is likely to increase worries that it might be marred by political confusion and fraud allegations. International monitors pronounced the first round broadly free and fair, despite warnings of fraud from Mr Kerekou, who has ruled Benin for 30 of the past 34 years but who at 72 is considered too old to stand for re-election.
Posted by: Fred || 03/21/2006 00:00 || Comments || Link || E-Mail|| [290 views] Top|| File under:
Tsvangirai to lead Zimbabwe Opposition
Zimbabwe's veteran Opposition leader Morgan Tsvangirai has been elected for a fresh tenure to lead his splintered party, which has posed the most serious challenge to President Robert Mugabe's long rule. "The president has been nominated unopposed," declared Movement for Democratic Change (MDC) national chairman Isaac Matongo after a two-day convention in the capital attended by thousands of supporters.

Mr Tsvangirai closed the convention, lamenting deteriorating standards of living among the majority of Zimbabweans and pledging to "lead from the front" in protests against Mugabe's nearly 26 year rule. "I promise to use all available resources and will power to see off the tyranny in Zimbabwe today," Mr Tsvangirai said. "We must resolve this national crisis," he said. "The dictator must brace himself for a long, bustling winter across the country."

He did not say in what form and when the protests would take place but urged Zimbabweans to stock up provisions in anticipation of the protests. Opening the two-day congress on Saturday, Mr Tsvangirai urged Zimbabweans to brace for a series of "peaceful, democratic resistance" protests against President Mugabe's nearly 26-year rule.
Posted by: Fred || 03/21/2006 00:00 || Comments || Link || E-Mail|| [266 views] Top|| File under:
Arabia
Men barred from selling women's lingerie
The Saudi labour ministry has warned shops selling lingerie that from June it will begin inspections to ensure men are not serving customers. Shops that fail to comply will face fines.
Once the shops have female staff in place men will also be barred from entering.


'cause they might not be able to control themselves, and they'll have to go shoot off ... their guns.

The government is struggling to implement a decree issued more than a year ago aimed at providing more jobs for women. A recent survey in the Red Sea city of Jeddah found that of 247 shops selling lingerie and beauty products only three employed women.


And just what were those three doing outside of their homes?

Most of the men working in the shops are thought to be Lebanese.


You certainly wouldn't expect a Saoodi male to soil his hands with work, would you?
Posted by: Steve White || 03/21/2006 00:00 || Comments || Link || E-Mail|| [435 views] Top|| File under:
Frozen pigeons cost visitor from Egypt Dh200 at airport
Honestly, we don't make this stuff up.

ABU DHABI — An Egyptian passenger, who arrived at the Abu Dhabi International Airport from Cairo had his frozen pigeons destroyed due to fear of bird flu. He also had to pay Dh200 to have the birds dispensed of. Abdul Hameed Mohammed Abdullah said the customs authorities had withheld the frozen pigeons when he arrived in Abu Dhabi on Wednesday, telling him the frozen birds must be sent to the veterinary quarantine for inspection, and to ensure that the birds are not H5N1 positive.


"Is that a frozen pigeon in your pocket or are you just happy to see me?"

He said the customs department's officials asked him to immediately hand over the birds to the veterinary quarantine at the air cargo building in the airport. Next day, when he came to the airport, the officials asked him to come on the following day. When he came on Saturday, he was asked to pay Dh200 as charges for destroying the pigeons, though the birds were found not infected with the deadly bird flu.

Posted by: Steve White || 03/21/2006 00:00 || Comments || Link || E-Mail|| [299 views] Top|| File under:
2 inmates escape from Saudi jail located in rented house
JEDDAH — The prison in Jizan is located in a rented house, according to a report in the Arabic daily Okaz. The daily quoted Major General Dr Ali Al Harithy, head of the Kingdom's prison administration, as saying that the recent sensational escape of a thief and a sex offender from Jizan jail was because they were imprisoned in a house and not a secure prison.


But they were very pious.

General Al Harithy added that the escape was made easier by the fact that the prison is in fact a rented house and does not even have a proper watchtower. He said that the prisoners were detained for robbery and no one expected them to remove the iron sheet leading to the vent and reach the roof through the pipelines.


It was held in place with sheet metal screws. The little ones. And duct tape. Looked secure to the Somali work crew that put it up.

The prison, which is in a residential area and is surrounded by homes with families, apparently made the getaway easier for the two inmates. "The prison has houses all around, which only made the escape that much easier, he added.


Apparently no one looks out the front window in Saoodiland.

Now a widespread hunt has begun for the fugitives whose families are said to be assisting the prison officials.

Asked about how would such lax imprisonment be corrected, Al Harithy told Okaz about the government's plans to invest nearly SR2 billion to create correction facilities outside towns and cities making it difficult for escapees to just blend into the crowd. "We have a five-year plan to build seven correction houses around the Kingdom at the cost of SR1.6 billion. We are working to develop current prisons as they are located inside the cities. We will build detention centres at police stations in remote areas to replace rented buildings," he said.


Those are for the common folk. Princes will be kept in palaces.

Amongst the cities proposed to receive their own state-of-the-art prisons are the coastal city of Jeddah and the Kingdom's capital, Riyadh. "Jeddah, Riyadh, Madinah, Namas, Qurriyat, and Beesh are first on the priority list for these correction facilities. We have already invited and received tenders for the projects," Al Harithy added.

Despite the multi-million investment, he could not guarantee that another jailbreak like Jizan wouldn't happen again. "There is no establishment without loopholes. Such things could always happen as changes occur in society as it develops. We have to be more vigilant, prepared and put proper measures in place to counter such happenings," Al Harithy said.


Which means you need to hire guards from outside Saoodi-controlled Arabia.
Posted by: Steve White || 03/21/2006 00:00 || Comments || Link || E-Mail|| [283 views] Top|| File under:
Caribbean-Latin America
Chavez blasts Bush as 'donkey' and 'drunkard'
CARACAS: Venezuelan President Hugo Chavez on Sunday lobbed a litany of insults at US President George W Bush ranging from "donkey" to "drunkard" in response to a White House report branding the left-wing leader a demagogue. Chavez is one of Bush's fiercest critics and has repeatedly accused the US government of seeking to oust him from the presidency of Venezuela, the world's No. 5 oil exporter and a supplier of around 15 percent of US crude imports.

"You are a donkey, Mr. Bush," said Chavez, speaking in English on his weekly Sunday broadcast. "You're an alcoholic Mr. Danger, or rather, you're a drunkard," Chavez said, referring to Bush by a nickname he frequently uses to describe the US president.
Posted by: Fred || 03/21/2006 00:00 || Comments || Link || E-Mail|| [295 views] Top|| File under:
Caucasus/Russia/Central Asia
Putin fails to satisfy China's hunger for energy
China and Russia signed a broad deal to strengthen energy relations today, agreeing to build two giant gas pipelines, but stopped short of confirming the construction of a crude oil pipeline desperately wanted by Beijing to answer the country's energy needs.

On his fourth visit to Beijing in five years, President Vladimir Putin met President Hu Jintao and agreed a long-term strategy of energy co-operation intended to bind ever more tightly the world's second largest energy producer to the second largest consumer.

In tune with the intense cordiality of the meeting - this is the "Year of Russia" in China and 2007 is the "Year of China" in Russia - the two sides agreed to build two long-anticipated pipelines to bring between 60 and 80 billion cubic metres of natural gas every year from Russia's gasfields to China's factories.

Alexei Miller, the chief executive of Gazprom, the Russian gas giant, said that the first deliveries were expected in five years. The Interfax news agency quoted a member of the Russian negotiating team saying the pipelines would cost around $10 billion (£5.7 billion).

"This about diversifying supplies. Today we've defined the timeframe and volumes for Gazprom's entry on to the Chinese market. These are major volumes," said Mr Miller.

Among 15 financial deals signed by the governments, a separate commitment was also made to increase co-operation and the refining capacities of the China National Petroleum Corporation (CNPC), the Chinese oil and gas monopoly, and Rosneft, the Russian oil company.

But progress on an $11.5 billion (£6.6 billion) crude oil pipeline that aims to connect Siberia and the great Asian energy consumers of China, South Korea and Japan, remains held up by environmental and planning concerns in Russia.

Viktor Khristenko, the Russian Energy Minister and one of an entourage of 90 politicians and Russian industrialists accompanying Mr Putin to China, said that it was still to early to set a date for the completion of the project, which will carry 600,000 barrels of oil a day.

"We will only be able to answer that once we've done the feasibility study," he said. "We intend to build it. There is nothing forbidding it, but first there should be a feasibility study according to the rules."

The slow planning process and the lack of movement in international negotiations over the pipeline -- which are believed to hinge on the financial contributions each country is willing to make -- prompted China's top energy planner, Zhang Guobao, to make unusually blunt remarks ahead of Mr Putin's visit earlier this week.

"One moment Russia is saying they have made a decision, the next saying that no decision has been made. To date, there has been no correct information. This is regrettable," he said.

Some oil analysts have also questioned whether Russia has the resources in Siberia to justify the pipeline and whether Mr Putin is using the project as a bargaining chip in his negotiations with Russia's European energy customers.

"I don't see where Russia in the foreseeable future can pile up these resources," Valery Nesterov, oil and gas analyst at the Troika Dialog investment bank in Moscow told the Associated Press. "Russia is saying it has markets. In a way, it's a form of pressure on Europe."

In comments on international relations, Mr Putin and Mr Hu affirmed their commitment to seeking a diplomatic resolution to the Iran's nuclear confrontation with the UN. Both countries have acted to soften the stance taken by the EU and the America towards Tehran.



Posted by: ryuge || 03/21/2006 11:58 || Comments || Link || E-Mail|| [571 views] Top|| File under:
WHO Suspects 14 People Infected with Bird Flu in Azerbaijan
Experts from the World Health Organization suspect 14 more people are infected with bird flu in Azerbaijan where two girls died of the the H5N1 virus earlier this month, Interfax reported Monday. A group of WHO experts reported their suspicions after visiting the Salyansky district of Azerbaijan, 150 km to the south of the capital Baku. Earlier three residents of the district were provisionaly diagnosed with bird flu.

Meanwhile, the state commission for preventing the spread of bird flu in Azerbaijan and coordinating the work of relevant government bodies has issued a statement that says no new areas of bird flu outbreak have been discovered, Regnum news agency said. "Bird flu has not been discovered in new areas. The Health Ministry has said no-one has been hospitalized [with suspected bird flu] in recent days, and that it has stockpiled the medications and disinfectants necessary to prevent and treat the bird flu virus," the statement read.
Posted by: Anonymoose || 03/21/2006 00:00 || Comments || Link || E-Mail|| [275 views] Top|| File under:
China-Japan-Koreas
Turkmenbashi: Read my book, go to heaven
The President of Turkmenistan, Saparmurat Niyazov, has told his people that reading his book on morality would make them smarter and could help them go to heaven. Turkmenistan's President for life, often known by his official title - Turkmenbashi the Great - was addressing a gala concert to celebrate the traditional central Asian new year, Nu Ruz, on the first day of spring. He told his audience that when he was writing the two volumes of the Rukhnama - his book of Turkmen history and homespun philosophy - that he prayed to God to bless those who read the book three times aloud. He said he had asked God to send such people straight to heaven.


I'm sorry. I just have a hard time taking somebody who adopts the epithet "the Great" seriously. Maybe naming one of the months after his Mom has something to do with it. I mean, what was the matter with "Thermidor"?
Posted by: Fred || 03/21/2006 00:00 || Comments || Link || E-Mail|| [328 views] Top|| File under:
Chirac backs PM over youth employment law
French President Jacques Chirac has backed his Prime Minister Dominique de Villepin in pressing ahead with a controversial youth employment law, which has been opposed by a series of mass demonstrations. Unions are vowing a new day of nationwide protests next week after an ultimatum for its withdrawal passed with no hint of concession.

Mr Chirac is urging trade unions and student leaders to begin constructive talks. "I want to appeal to the responsibility of everyone of us," he said. "These demonstrations must take place calmly and with respect for everyone. I want to reiterate that the first employment contract is an important part of the policy of fighting unemployment. It will create new jobs for young people who are today, for the large part, outcasts of the labour market."
Posted by: Fred || 03/21/2006 00:00 || Comments || Link || E-Mail|| [284 views] Top|| File under:
EU threatens sanctions over 'flawed' Belarus poll
The Belarus government faces fresh sanctions and further international isolation after European election monitors delivered a devastating critique of Sunday's elections. The poll was ostensibly won by Aleksander Lukashenko, the incumbent President of the former Soviet republic, a man described by Washington as Europe's last dictator.

Official results gave Mr Lukashenko, who has been in power since 1994, 82.6 per cent of the vote. His closest rival, the opposition leader Aleksander Milinkevic, apparently received just 6 per cent. Mr Milinkevic, a softly spoken former academic, claimed the result had been rigged and said the opposition would try to annul the result through a series of legal challenges to force a rerun. "He is not the legitimate president. He does not have the right to rule," he told reporters.

The Organisation for Security and Co-operation in Europe (OSCE), which fielded more than 500 observers, concluded separately that the election was neither free nor fair. It complained that the Belarussian KGB had created a "climate of intimidation" on the eve of the poll by associating opposition activists with terrorists. It said that opposition candidates were in effect prevented from campaigning, that activists were harassed, physically beaten and jailed, that the state media practically ignored the opposition and that undue pressure and threats were applied to state employees to get them to back Mr Lukashenko. "The right to freedom of association and freedom of assembly was ... largely disregarded," Alcee Hastings, president of the Parliamentary Assembly of the OSCE, said. "There was a pattern of intimidation and suppression of independent voices."

European foreign ministers ordered EU diplomats in Minsk to draw up a new list of Belarussian officials who could be subject to a visa ban, likely to be formalised next month. But the scope of the sanctions remained unclear with no decision on whether to extend them to Mr Lukashenko, or whether to target Belarussian companies linked to the government. At present six officials from Belarus are on the EU's visa ban list.
Posted by: Fred || 03/21/2006 00:00 || Comments || Link || E-Mail|| [297 views] Top|| File under:
Hillary As Popular As Herpes In Jersey
The Garden State spells big trouble for Sen. Hillary Rodham Clinton, who gets clobbered in 2008 New Jersey test runs by Republicans Rudy Giuliani and Sen. John McCain, a new poll shows.

Giuliani slams Clinton in New Jersey 53 to 39 percent and McCain wallops her by 54 to 39 percent in the Quinnipiac University poll.

The poll could fuel Democratic doubts about Clinton because Democrats have been winning there. In his losing 2004 bid, John Kerry comfortably beat President Bush in New Jersey 53 to 46 percent.

Clinton gets clobbered despite the fact Bush is now very unpopular in New Jersey, with 65 percent of Garden Staters turning thumbs-down on the president.

Both McCain and Giuliani beat Clinton among women as well as men but she's weakest with men, losing to McCain by nearly 2-1 among men.

The March 8-14 poll surveyed 1,147 registered voters and has a 2.9-point error margin.

In New York, Clinton beat both McCain and Giuliani in a recent RasmussenReports.com survey.
Posted by: Anonymoose || 03/21/2006 10:50 || Comments || Link || E-Mail|| [314 views] Top|| File under:
Science & Technology
WHY YOU SHOULD CHOOSE MATH IN HIGH SCHOOL
by Espen Andersen, Associate Professor, Norwegian School of Management and Associate Editor, Ubiquity

[The following article was written for Aftenposten, a large Norwegian newspaper. The article encourages students to choose math as a major subject in high school - not just in preparation for higher education but because having math up to maximum high school level is important in all walks of life. Note: This translation is slightly changed to have meaning outside a Norwegian context.]

Why you should choose math in high school

A recurring problem in most rich societies is that students in general do not take enough math - despite high availability of relatively well-paid jobs in fields that demand math, such as engineering, statistics, teaching and technology. Students see math as hard, boring and irrelevant, and do not respond (at least not sufficiently) to motivational factors such as easier admission to higher education or interesting and important work.

It seems to me we need to be much more direct in our attempts to get students to learn hard sciences in general and math in particular. Hence, addressed to current and future high school students, here are 12 reasons to choose lots of math in high school:

Choose math because it makes you smarter. Math is to learning what endurance and strength training is to sports: the basis that enables you to excel in the specialty of your choice. You cannot become a major sports star without being strong and having good cardiovascular ability. You cannot become a star within your job or excel in your profession unless you can think smart and critically -- and math will help you do that.

Choose math because you will make more money. Winners of American Idol and other "celebrities" may make money, but only a tiny number of people have enough celebrity to make money, and most of them get stale after a few years. Then it is back to school, or to less rewarding careers ("Would you like fries with that?"). If you skip auditions and the sports channels and instead do your homework -- especially math -- you can go on to get an education that will get you a well-paid job. Much more than what pop singers and sports stars make -- perhaps not right away, but certainly if you look at averages and calculate it over a lifetime.

Choose math because you will lose less money. When hordes of idiots throw their money at pyramid schemes, it is partially because they don't know enough math. Specifically, if you know a little bit about statistics and interest calculations, you can look through economic lies and wishful thinking. With some knowledge of hard sciences you will probably feel better, too, because you will avoid spending your money and your hopes on alternative medicine, crystals, magnets and other swindles -- simply because you know they don't work.

Choose math to get an easier time at college and university. Yes, it is hard work to learn math properly while in high school. But when it is time for college or university, you can skip reading pages and pages of boring, over-explaining college texts. Instead, you can look at a chart or a formula, and understand how things relate to each other. Math is a language, shorter and more effective than other languages. If you know math, you can work smarter, not harder.

Choose math because you will live in a global world. In a global world, you will compete for the interesting jobs against people from the whole world -- and the smart kids in Eastern Europe, India and China regard math and other "hard" sciences as a ticket out of poverty and social degradation. Why not do as they do -- get knowledge that makes you viable all over the world, not just in your home country?

Choose math because you will live in a world of constant change. New technology and new ways of doing things change daily life and work more and more. If you have learned math, you can learn how and why things work, and avoid scraping by through your career, supported by Post-It Notes and Help files -- scared to death of accidentally pressing the wrong key and running into something unfamiliar.

Choose math because it doesn't close any doors. If you don't choose math in high school, you close the door to interesting studies and careers. You might not think those options interesting now, but what if you change your mind? Besides, math is most easily learned as a young person, whereas social sciences, history, art and philosophy benefit from a little maturing -- and some math.

Choose math because it is interesting in itself. Too many people - including teachers - will tell you that math is hard and boring. But what do they know? You don't ask your grandmother what kind of game-playing machine you should get, and you don't ask your parents for help in sending a text message. Why ask a teacher -- who perhaps got a C in basic math and still made it through to his or her teaching certificate -- whether math is hard? If you do the work and stick it out, you will find that math is fun, exciting, and intellectually elegant.

Choose math because you will meet it more and more in the future. Math becomes more and more important in all areas of work and scholarship. Future journalists and politicians will talk less and analyze more. Future police officers and military personnel will use more and more complicated technology. Future nurses and teachers will have to relate to numbers and technology every day. Future car mechanics and carpenters will use chip-optimization and stress analysis as much as monkey wrenches and hammers. There will be more math at work, so you will need more math at school.

Choose math so you can get through, not just into college. If you cherry-pick the easy stuff in high school, you might come through with a certificate that makes you eligible for a college education. Having a piece of paper is nice, but don't for a second think this makes you ready for college. You will notice this as soon as you enter college and have to take remedial math programs, with ensuing stress and difficulty, just to have any kind of idea what the professor is talking about.

Choose math because it is creative.* Many think math only has to do with logical deduction and somehow is in opposition to creativity. The truth is that math can be a supremely creative force if only the knowledge is used right, not least as a tool for problem solving during your career. A good knowledge of math in combination with other knowledge makes you more creative than others.

Choose math because it is cool. You have permission to be smart, you have permission to do what your peers do not. Choose math so you don't have to, for the rest of your life, talk about how math is "hard" or "cold". Choose math so you don't have to joke away your inability to do simple calculations or lack of understanding of what you are doing. Besides, math will get you a job in the cool companies, those that need brains.

You don't have to become a mathematician (or an engineer) because you choose math in high school. But it helps to chose math if you want to be smart, think critically, understand how and why things relate to each other, and to argue effectively and convincingly.

Math is a sharp knife for cutting through thorny problems. If you want a sharp knife in you mental tool chest - choose math!

*This point was added by Jon Holtan, a mathematician who works with the insurance company If.

Source: Ubiquity Volume 7, Issue 11 (March 21, - March 27, 2006)
Posted by: Angereting Cromomp4414 || 03/21/2006 15:04 || Comments || Link || E-Mail|| [487 views] Top|| File under:
Bird flu splits into two strains
The H5N1 bird flu in humans has evolved into two separate strains, a development that will complicate the search for a vaccine and the prevention of a pandemic, US researchers have reported. The genetic diversification of the pool of H5N1 avian influenza viruses with the potential to cause a human influenza pandemic heightens the need for careful surveillance, researchers said at the International Conference on Emerging Infectious Diseases in Atlanta. "Back in 2003 we only had one genetically distinct population of H5N1 with the potential to cause a human pandemic. Now we have two," said Rebecca Garten of the US Centres for Disease Control and Prevention, who helped conduct the study.

One of the two strains, or clades, made people sick in Vietnam, Cambodia and Thailand in 2003 and 2004 and the second, a cousin of the first, caused the disease in people in Indonesia in 2005. Two clades may share the same ancestor but are genetically distinct - as are different clades, or strains, of the AIDS virus, the team from the CDC found. "This does complicate vaccine development. But we are moving very swiftly to develop vaccines against this new group of viruses," said Dr Nancy Cox, chief of the CDC's influenza branch.
Posted by: Fred || 03/21/2006 00:00 || Comments || Link || E-Mail|| [284 views] Top|| File under:
Home Front: Culture Wars
Gallup Drops CNN Because Of Low Ratings
(via Drudge)

The GALLUP polling company has dropped CNN as its outlet for electronic distribution.

GALLUP, CNN and USA TODAY have been polling partners since 1992.

"CNN has far fewer viewers than it did in the past, and we feel that our brand was getting lost and diluted," GALLUP claimed in an internal memo, obtained by the DRUDGE REPORT.

CNN tells TVNEWSER.COM, which first reported the split: "We want to make it clear that the decision to not renew our polling arrangement had to do with GALLUP's desire to produce their own broadcasts and not about CNN viewership figures. In fact, GALLUP had negotiated with us for four months in an effort to extend the partnership."

**EXCLUSIVE**The full memo, by Jim Clifton, Chairman & CEO of GALLUP:

We have chosen "not" to renew our contract with CNN.

We have had a great partnership with CNN but it is not the right alignment for our future. The longtime partnership has been very helpful to The Gallup Poll as it put us "back big" fifteen years ago when our famous Gallup Poll had lost most of its national coverage. Our CNN partnership helped us make a great comeback. We had a great run as we just cut our 4000th segment this week.

The Gallup Poll will go on with more polling than ever, but with new distribution channels.

WHY. 1) CNN has far fewer viewers than it did in the past and we feel that our brand was getting lost and diluted combined with the CNN brand. We have only about 200 thousand viewers during our CNN segments.

2) We are creating our own e-broadcasting programs and we don't want to be married to one broadcast network. We don't want to move to another network like CBS or Fox but rather become our own network. We cannot do this while married to CNN.

3) By dissolving our partnership with CNN we believe that Frank and other Gallup analysts will be seen as more independent so they will be more likely to be invited on a wide variety of television shows rather than primarily linked to CNN. We believe with this new found independence, we will get covered by more broadcast media because we are not the poll of their competitor.

4) We have enthusiastically renewed our print partner, USA Today. They have arguably the best readership of any newspaper in the world. It has approximately 2.4 mil subscriptions and 7.5 mil readers per day. Far more than the New York Times or the Wall Street Journal. And it has substantial international coverage for being a US paper. We also believe that print is a much needed way to present our polls for those interested in studying a chart or reading analysis.

In the big picture, USA Today supplies more than 10x the users per day than CNN. USA Today is our 800lb paperboy. Or the primary distributor of The Gallup Poll. We want to have two primary distribution channels. 1) USA Today and 2) e-Gallup News. We will go on any regular TV show for guest appearances because it will help build our e-viewership. We also will be featured on AOL's front page for news. The AOL e-distribution will likely add more eyeballs per day than all of CNN.

This is a big move for us. We have to boldly change and invent new futures for Gallup or we will not survive the hurricane of competition coming from all directions in everything we do. I personally proposed the deal to Ted Turner about fifteen years ago while backstage at a "People's Choice" event and then again at their headquarters in Atlanta. It has been a great partnership and one that has meant a lot to this CEO. One in which we have all been very proud and one where we delivered our very best work every week. We have offered to help CNN find a new polling partner and to be as helpful as we can during this transition.
Posted by: Anonymoose || 03/21/2006 20:27 || Comments || Link || E-Mail|| [454 views] Top|| File under:
Who's in the News
103
[untagged]
Bookmark
E-Mail Me
The Classics
The O Club
Rantburg Store
The Bloids
The Never-ending Story
Thugburg
Gulf War I
The Way We Were
Bio
Merry-Go-Blog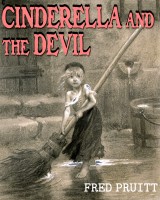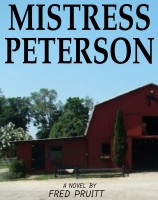 On Sale now!


A multi-volume chronology and reference guide set detailing three years of the Mexican Drug War between 2010 and 2012.

Rantburg.com and borderlandbeat.com correspondent and author Chris Covert presents his first non-fiction work detailing the drug and gang related violence in Mexico.

Chris gives us Mexican press dispatches of drug and gang war violence over three years, presented in a multi volume set intended to chronicle the death, violence and mayhem which has dominated Mexico for six years.
Click here for more information


Meet the Mods
In no particular order...


Steve White
Seafarious
Pappy
lotp
Scooter McGruder
john frum
tu3031
badanov
sherry
ryuge
GolfBravoUSMC
Bright Pebbles
trailing wife
Gloria
Fred
Besoeker
Glenmore
Frank G
3dc
Skidmark
Alaska Paul



Better than the average link...



Rantburg was assembled from recycled algorithms in the United States of America. No trees were destroyed in the production of this weblog. We did hurt some, though. Sorry.
54.237.183.249