Africa North
Egypt's court shuts down belly dancing channel, religious cleric
[Al Ahram] Egyptian administrative court rules in two separate cases on Saturday to cut the broadcast of a channel and a programme amid the recent rise in media-related cases.


The Islamo-fascist program proceeds apace. Not that it will help against the inevitable financial decline...

In the first case, the court orders that the popular Al-Tet belly dancing channel be taken off air for broadcasting on satellite without a license.

The court ruling also accused the channel of airing "provocative advertisements" for sexual products and for facilitating escort-like services.

In May, the owner of Al-Tet, Baleegh Hamdi was arrested on suspicions of facilitating prostitution through his channel, but was later released. Anyone involved in prostitution could face three years in jail under Egyptian law.

In the other case, the administrative court rejects an appeal on Saturday by Sheikh Abdullah Badr and Atef Abdel-Rashid, the owner Al-Hafez religious channel, against a ruling on 12 January that barred Badr's programme Fi Al-Mizan for 30 days.

Prominent actress Elham Shahin and TV anchor Hala Sarhan filed the original lawsuit, demanding the Al-Hafez channel be shut down for insulting Shahin on his programme.

"Elham Shahin is cursed and she will never enter heaven," Badr said on air.

Badr was slammed on 17 December with a year in jail and bail set at LE20,000 (roughly $3,000) by a misdemeanour court.

In November, Masr El-Gedida TV host and Salafist preacher Khaled Abdullah, known for his vocal criticism of liberals and opposition protesters, was taken off the air for 25 days by court order.

In August anti-revolution Al-Faraeen channel, owned by controversial TV anchor Tawfiq Okasha, was shut down after the Muslim Brotherhood filed a lawsuit accusing Okasha of inciting violence against the Brotherhood and encouraging attacks on President Mohamed Morsi, who hails from the Brotherhood's ranks. Al-Faraeen was brought back on air in October.

Posted by: Fred || 02/17/2013 00:00 || Comments || Link || E-Mail|| [6547 views] Top|| File under: Arab Spring
Africa Subsaharan
Tear Gas Used to Disperse Pro-Gbagbo Protest in Abidjan
[An Nahar] Police fired tear gas to disperse a banned protest Saturday in the economic capital of the Ivory Coast by supporters of former president Laurent Gbagbo


... Former President-for-Life of Ivory Coast from 2000 to 2011. Laurent lost to Alassane Ouattara in 2010 but his representtive tore up the results on the teevee and he refused to vacate the presidential palace. French troops assisted the Oattara forces in extricating him from his Fuhrerbunker...


, an Agence

La Belle France

Presse

news hound

said.

Fifty young people shouting "Free Gbagbo" were pushed back while they tried to charge a barrier set up by police, who fired tear gas and caused the protesters to disperse before they reached Yopougan square, in a part of Abidjan that has long been a pro-Gbagbo stronghold.

Police, equipped with riot gear, sealed off the square, while a strong contingent of the UN's Ivory Coast operation blocked the main road leading to the demonstration with the help of four-wheel drives and armored vehicles.

Traffic resumed around the square after a few minutes of disruption.

Gbagbo, who first came to power in 2000, refused a decade later to acknowledge defeat by Alassane Ouattara


...the current president-for-life of Ivory Coast. He actually beat his predecessor in an election before having to eject him from the presidential palazzo....


in a presidential election, triggering a bloody showdown that lasted from December 2010 to April 2011, when Gbagbo was ousted at the cost of some 3,000 lives.

The former head of state has since 2011 been held by the
International Criminal Court


... where Milosevich died of old age before being convicted ...


in The Hague, where he has been charged with crimes against humanity.

In a statement broadcast on state television


... and if you can't believe state television who can you believe?


RTI on Friday night, Interior Minister Hamed Bakayoko endorsed the protest ban, because of the "risk of serious misbehavior". He also warned that police would be present to ensure the ban was respected.

The youth-wing of Gbagbo's party, the Ivorian Popular Front (FPI), staged the protest to demand the release of the former head of state.

Posted by: Fred || 02/17/2013 00:00 || Comments || Link || E-Mail|| [6486 views] Top|| File under:
Europe
Thousands Rally against Portugal Austerity
[An Nahar] Thousands of protesters rallied in Portugal on Saturday against austerity measures imposed on the country by its international creditors.

Answering a call from the CGTP, Portugal's leading union, some 5,000 protesters marched in Lisbon and organizers said tens of thousands rallied in about 20 cities across the country.

"We want to break with the commitments made in return for the rescue plan, break with right-wing policies, demand the resignation of the government and new elections," union chief Armenio Carlos said.

Crushed by a soaring public debt load, Portugal has implemented tough austerity measures in return for rescue loans from the European Union


...the successor to the Holy Roman Empire, only without the Hapsburgs and the nifty uniforms and the dancing...


and International Monetary Fund.

Under the weight of cutbacks in public spending, the unemployment rate rose sharply in the fourth quarter of last year to 16.9 percent while the economy contracted by 3.2 percent in 2012.

"We can feel the lack of money every day, the cost of transportation has gone up, along with school fees. This policy has no future, it is destroying the country's economy," said protester Maria Manuel Reis, a 55-year-old civil servant.

Posted by: Fred || 02/17/2013 00:00 || Comments || Link || E-Mail|| [6490 views] Top|| File under:
India-Pakistan
Gaps exposed as five-day polio drive ends
[Dawn] While a five-day mop-up polio


...Poliomyelitis is a disease caused by infection with the poliovirus. Between 1840 and the 1950s, polio was a worldwide epidemic. Since the development of polio vaccines the disease has been largely wiped out in the civilized world. However, since the vaccine is known to make Moslem pee-pees shrink and renders females sterile, bookish, and unsubmissive it is not widely used by the turban and automatic weapons set...


vaccination campaign ended on Friday in Bin Qasim Town without any violent incident, the drive exposed gaps in government strategy and raised serious questions over its commitment and success of an immunisation drive scheduled to begin shortly across the country.

Contrary to what the government had claimed in official meetings, delayed arrival of vaccine at targeted areas and inadequate security hampered the efforts on the first and second day of the door-to-door campaign, sources said, adding that no security was provided to vaccinators on the concluding day.

At least two vaccinators complained of having been threatened during the five-day drive.

"One of the vaccinators was threatened on her way back home whereas the other was administering polio drops to a child at a home when her uncle, who had accompanied her in the absence of official security, saw an armed person and alarmed her. They had to flee from the spot. The incident took place on Road No 6 in Cattle Colony," said a town health official while speaking to Dawn.

A number of polio teams, he said, had to be on their own during the initial days due to inadequate police personnel providing security to the teams.

However,


death is not the end. There remains the litigation over the estate...


according to the staff, delayed delivery of the vaccine was a major setback.

The vaccine, which was supposed to be delivered to vaccinators before 8am, was brought at noon, sapping their vigour, said a team member. "There was no arrangement for any refreshment either."

The staffer was of the opinion that lack of coordination between the EPI (Extended Programme for Immunisation) cell of the government and World Health Organisation staff was responsible for the delay in vaccine delivery.

Referring to the government meetings held before the start of the mop-up campaign in the town, he said that a number of promises were made in the meetings but little was delivered.

"I can't ask a volunteer to risk her life for Rs250," said another town health staffer while sharing his grievances.

It is noteworthy that the mop-up campaign in Bin Qasim Town after a two-year-old resident of Cattle Colony, Musharraf, was diagnosed with polio virus -- this year's first case in the country.

The campaign was run in five union councils (namely UC 3, 4, 5, 6 and 7) during which more than 6,000 children were vaccinated against the virus, while more than 50 families refused to get their children vaccinated during the first three days.

Top officials, including the Sindh EPI director and the executive director health, were not available for comments on the issue. Also representatives of non-governmental organizations, including those of the WHO, did not attend phone calls.

Posted by: Fred || 02/17/2013 00:00 || Comments || Link || E-Mail|| [6494 views] Top|| File under: Govt of Pakistan
Home Front: Culture Wars
Most Americans Will Retire Worse Off then their Parents
For the first time since the New Deal, a majority of Americans are headed toward a retirement in which they will be financially worse off than their parents, jeopardizing a long era of improved living standards for the nation's elderly, according to a growing consensus of new research.


Any of this 'research' note the growing number retiring compared to the smaller number working?


The Great Recession and the weak recovery darkened the retirement picture for significant numbers of Americans. And the full extent of the damage is only now being grasped by experts and policymakers.


Obviously, none of these wizards read Rantburg.


There was already mounting concern for the long-term security of the country's rapidly graying population. Then the downturn destroyed 40 percent of Americans' personal wealth, while creating a long period of high unemployment and an environment in which savings accounts pay almost no interest. Although the surging stock market is approaching record highs, most of these gains are flowing to well-off Americans who already are in relatively good shape for retirement.


I have a little money in the stock market, but I am 40% less well-off than I was before the great let-down

.
Liberal and conservative economists worry that the decline in retirement prospects marks a historic shift in a country that previously has fostered generations of improvement in the lives of the elderly. It is likely to have far-reaching implications, as an increasing number of retirees may be forced to double up with younger relatives or turn to social-service programs for support.


Moving back in with the children? Shades of the 1930's!



Advocates for older Americans are calling on the federal government to bolster Social Security benefits or to create a new layer of retirement help for future retirees.


Maybe Obama can re-invent Bush's 401k plan.


Others want employers and the government to do more to encourage retirement savings and to discourage workers from using the money for non-retirement purposes. But those calls have been overwhelmed by concern about the nation's fast-growing long-term debt, which has left many policy­makers focused on ways to trim Social Security and other retirement benefits rather than increase them.

By the 1960s, retirees also benefited from universal health insurance through Medicare and Medicaid, sharp increases in Social Security benefits and new protections enacted by the federal government for workers who received traditional pensions, which for decades were a standard employee benefit.


Benefits which now have overwhelmed the 'system'. So let's get more benefits! What could possibly go wrong?


The changes rescued millions of retirees from poverty, while lifting millions of others to prosperous retirements symbolized by vacation cruises, recreational vehicles and second homes.


Wait -- so the people who haven't enough in retirement savings paid for such luxuries for the children of the Depression? How is that fair?

Overall, people ages 55 to 64 have a median retirement account balance of $120,000, Boston College researchers have found, which is enough to fund an annuity paying about $575 a month, far short of what they will need. Officials at money-management firms that handle 401(k)-type investments argue that the tools are in place for Americans to retire comfortably. The problem, they say, is that employers and workers are not using them correctly.


Which is where, I suppose, we need The Lightbringer to step in.


Recent policy changes aimed at bolstering Americans' retirement prospects have only contributed to the growing inequality.


Divided into the savvy and the stoopid. But now the bottom line of this front-page WaPo "news" -


The government grants at least $80 billion a year in tax breaks to encourage retirement savings in 401(k)-type accounts. But the biggest benefits go to upper-income people who can afford to put aside the most for retirement, allowing them to reap the biggest tax breaks. Someone making $200,000 a year and contributing 15 percent of pay to a retirement account would receive about a $7,000 subsidy from the federal government in the form of a tax break, whereas workers earning $20,000 making the same 15 percent contribution would get nothing because they don't earn enough to qualify for a deduction. Someone making $50,000 and making the 15 percent contribution would receive only about a $2,100 tax deduction.


Gee, that's not 'fair'. We need to redistribute that!


Some lawmakers and other advocates say the best way to cope with the growing gap would be to further expand Social Security and Medicare benefits, or to add another layer of taxpayer-subsidized savings that workers could use only for retirement.


More government to help those too stoopid to think for themselves!



"We need to do more to help American families cope with this looming retirement crisis," Sen. Tom Harkin (D-Iowa), chairman of the Committee on Health, Education, Labor and Pensions, said at a hearing late last month. "Hard­working middle-class Americans deserve to be able to rest, take a vacation and spend more time with their grandkids when they get older."


Let's build up the middle class, while we're at it!




I deserve to weigh what I did on my wedding day, and to have the energy to go with it. After all, I am considerably older than I was then. Also, a pony! Get on that right away Senator Harkin.

With the Social Security retirement age moving to 67 under a federal law passed in 1983, people who leave the workforce earlier -- and the vast majority do -- will see smaller payouts.
Another poor choice made by the 'average' worker. Retire now with less, or later with more? Adults will wait.
Health-care costs continue to outpace inflation, meaning more out-of-pocket expenses for future seniors. Retirees are also slated to pay more for their health care with Medicare premiums, which are deducted from the Social Security checks of senior citizens, set to rise from 12.2 percent to 14.9 percent by 2030.


Huh? I thought ObumbleCare was going to fix that? The article concludes with the sad tale of a guy who lost his high-paying job ten years ago and can't afford to retire.
Posted by: Bobby || 02/17/2013 08:25 || Comments || Link || E-Mail|| [6519 views] Top|| File under:
Who's in the News
14
[untagged]
6
Jamaat-e-Islami
5
Govt of Pakistan
4
Arab Spring
3
Govt of Syria
2
TTP
2
Boko Haram
2
Govt of Iran
1
al-Qaeda in Iraq
1
Hezbollah
1
al-Shabaab
1
Govt of Sudan
1
Taliban
1
Lashkar e-Jhangvi
Bookmark
E-Mail Me
The Classics
The O Club
Rantburg Store
The Bloids
The Never-ending Story
Thugburg
Gulf War I
The Way We Were
Bio
Merry-Go-Blog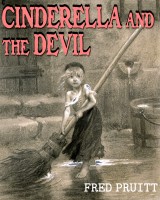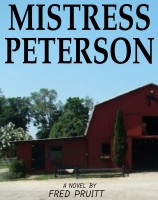 On Sale now!


A multi-volume chronology and reference guide set detailing three years of the Mexican Drug War between 2010 and 2012.

Rantburg.com and borderlandbeat.com correspondent and author Chris Covert presents his first non-fiction work detailing the drug and gang related violence in Mexico.

Chris gives us Mexican press dispatches of drug and gang war violence over three years, presented in a multi volume set intended to chronicle the death, violence and mayhem which has dominated Mexico for six years.
Click here for more information


Meet the Mods
In no particular order...


Steve White
Seafarious
Pappy
lotp
Scooter McGruder
john frum
tu3031
badanov
sherry
ryuge
GolfBravoUSMC
Bright Pebbles
trailing wife
Gloria
Fred
Besoeker
Glenmore
Frank G
3dc
Skidmark
Alaska Paul



Better than the average link...



Rantburg was assembled from recycled algorithms in the United States of America. No trees were destroyed in the production of this weblog. We did hurt some, though. Sorry.
3.229.124.74

Help keep the Burg running! Paypal: