-Lurid Crime Tales-
Dogs break into zoo, kill monkeys
[THEADVOCATE] Three monkeys at the Baton Rouge Zoo are dead after dogs broke into the zoo in the early hours of Tuesday morning and attacked the primates as they reached out of their exhibit.

Kaki Heiligenthal, the zoo's director of marketing and development, said Wednesday that zoo officials are still trying to figure out the sequence of events that led to the monkeys' deaths. But surveillance videos have helped them put together some of the clues.
Posted by: Fred || 07/14/2016 00:00 || Comments || Link || E-Mail|| [6467 views] Top|| File under:
Transgender woman arrested for voyeurism in Target changing room
[Wash Times] A transgender woman in Idaho was arrested on Tuesday and accused of taking pictures of a woman trying on clothes in a Target changing room.

Police responded to a call on Monday from a woman who said she noticed someone reaching over her stall and taking pictures while she was trying on clothes, the Post Register reported. The victim confronted the perpetrator, who ran out of the store.

Authorities were able to identify the suspect after reviewing security footage and interviewing witnesses.

A news release issued by the Bonneville County Sheriff's Office said the suspect is Sean Smith, 43, who also goes by the name Shauna Patrick Smith. The suspect faces a charge of felony voyeurism, punishable by up to five years in prison.

The incident comes amid a national boycott effort aimed at Target, after the retail giant said in April it would allow customers to use the intimate facilities corresponding with their professed gender identity.
Posted by: Besoeker || 07/14/2016 00:00 || Comments || Link || E-Mail|| [6466 views] Top|| File under:
Where dreams take flight: the weird world of Pakistan pigeon racing
[ENGLISH.ALARABIYA.NET] A flock of pigeons take off from a Lahore roof top at dawn, rising above the city's Mughal-era minarets before disappearing out of sight. Rather than being viewed as pests, these birds are champions of endurance who evoke a passionate following across Pakistain.

"It is a love affair," says Akhlaq Khan, a famous octogenarian pigeon-fancier and author of the only book on the subject in Pakistain.

"You don't see anything there, no difference between the birds," he says, cradling a plump bird with a white body and colored head.
Continued on Page 49
Posted by: Fred || 07/14/2016 00:00 || Comments || Link || E-Mail|| [6466 views] Top|| File under:
Zoo still insists male macaw didn't die
We seen dis routine.



[DAWN] KARACHI: The zoo administration has found a 'replacement' to dismiss the news that recently appeared in a section of the press that the facility reporting three puma cub deaths in a short period had also lost a male macaw over a month ago, sources told Dawn on Tuesday.

However, the zoo couldn't find the right species as a 'replacement', proving its own claim that the male macaw is still alive false.

During a recent visit to the zoo, two keepers were found hand-feeding a young blue-and-gold macaw (Ara ararauna) in a cage housing two green-winged macaw (Ara chloropterus) chicks along with their mother.

As the keepers fed the young macaw, the mother perched on a log made loud calls, as if she was screaming, and changed its position quite a few times in the cage.


Posted by: Fred || 07/14/2016 00:00 || Comments || Link || E-Mail|| [6461 views] Top|| File under:
Africa Horn
Lesson Learned: State Dept asks for Marine protection in South Sudan
The U.S. military in Africa says it has sent 40 additional soldiers to South Sudan's capital, Juba, to help secure American personnel and facilities in the war-torn city.

Amid a tense cease-fire which has held since Monday night, the U.S. troops deployed at the request of the State Department, said Africom spokeswoman Cpt. Jennifer Dyrcz.

In five days of fighting in the capital President Salva Kiir's forces ousted those loyal to First Vice President Riek Machar from one of their bases. The fighting left hundreds dead in the capital and aid workers said bodies remain in the streets.

The U.S. Embassy in Juba said it is organizing flights to evacuate non-essential staff and for all U.S. citizens wishing to leave South Sudan.

Commercial flights to Juba remain cancelled though charter flights are evacuating hundreds of aid workers and other foreign citizens from the capital.

The U.N. said 36,000 South Sudanese civilians have fled their homes due to the fighting, taking shelter in churches, U.N. bases and aid workers' compounds.
Posted by: Skidmark || 07/14/2016 00:00 || Comments || Link || E-Mail|| [6469 views] Top|| File under:
Africa Subsaharan
Germany plans to apologize over 'genocide' in Namibia
[ENGLISH.ALARABIYA.NET] Germany plans to formally apologize to Namibia for the genocide of indigenous Namibians a century ago, a foreign ministry spokeswoman said Wednesday, but added the move would not carry any obligation of reparations.

"We are working towards a joint government declaration with the following elements: common discussions on the historical events and a German apology for the action in Namibia," the spokeswoman, Sawsan Chebli, told

news hound

s.

The joint declaration with the Namibian government can serve as a basis for a parliamentary resolution, she said, adding however that the step would not translate into legal repercussions for Germany.

"On the question of whether there could be reparations or legal consequences, there are none. The apology does not come with any consequences on how we deal with the history and portray it," she said.Berlin ruled what was then called South-West Africa as a colony from 1884 to 1915.

Incensed by German settlers stealing their land and cattle and taking their women, the Herero people launched a revolt in January 1904 with warriors butchering 123 German civilians over several days. The Nama tribe joined the uprising in 1905.

The colonial rulers responded ruthlessly and General Lothar von Trotha signed a notorious extermination order against the Hereros.

Rounded up in prison camps, captured Namas and Hereros died from malnutrition and severe weather. Dozens

had their heads chopped off

after their deaths and their skulls sent to German researchers in Berlin for "scientific" experiments.

Up to 80,000 Hereros lived in Namibia when the uprising began. Afterwards, only 15,000 were left.Germany has since 2011 formally handed back dozens of the skulls.


Posted by: Fred || 07/14/2016 00:00 || Comments || Link || E-Mail|| [6461 views] Top|| File under:
Britain
Boris Johnson named FM in new British cabinet
[ENGLISH.ALARABIYA.NET] Boris Johnson, the former London mayor and campaign heavyweight who helped lead

Britannia

to vote to leave the EU in the June referendum has been appointed foreign secretary in the new cabinet rollout by Theresa May, the UK's freshly-appointed prime minister.

Johnson, who enjoys widespread popular support which at times even threatened to overshadow former Prime Minister
David Cameron
... has stated that he is certainly a big Thatcher fan, but I don't know whether that makes me a Thatcherite, which means he's not. Since he is not deeply ideological he lacks core principles and is easily led. He has been described as certainly not a Pitt, Elder or Younger, but he does wear a nice suit so maybe he's Beau Brummel ...
's own following, dropped out of the leadership race late last month.

May appointed several other prominent party figures to key cabinet posts on Wednesday, hours after replacing David Cameron as head of the UK's government.

May, 59, who has often been dubbed by the British press as a 'steely' figure ‐ an allusion at late premier Margaret Thatcher's 'Iron Lady' moniker, seemed to waste no time after taking up the reins of power.

Former foreign secretary Philip Hammond has become

Britannia

's new chancellor of the exchequer, a post equivalent to finance minister. Hammond replaces George Osborne who quit the government after Theresa May was appointed prime minister. Osbourne, who had plead for Britons to remain in the EU, has quit.

As the second lord of the Treasury - the prime minister is the first - Hammond takes over 11 Downing Street, the office next door to the prime minister at Number 10.

The flat above Number 11 is bigger than the flat above number 10. Prime ministers Cameron and Tony Blair opted to take the Number 11 flat and May could well follow suit, leaving Hammond living above Number 10.


Posted by: Fred || 07/14/2016 00:00 || Comments || Link || E-Mail|| [6462 views] Top|| File under:
Caribbean-Latin America
Venezuela army deployed to control food production and distribution
In a decree, President Nicolas Maduro has ordered the army to monitor food processing plants, and co-ordinate the production and distribution of items.


Great! Now all you need are raw materials. Like corn. And dirt.


Venezuela is going through a deep economic crisis despite having the world's largest oil reserves.


It will all be over shortly. We promise.


Basic products are increasingly hard to find and many say they struggle to feed their families and pets.


I hear Maduro and his cronies taste like chicken . . . .


The Venezuelan Bishops Conference said the rise of the military is a "threat to tranquillity and peace".


Only when they start seizing the food for themselves.


Mr Maduro says the measure is to fight the "economic war" he claims is being waged against his government by political foes and businessmen, with US backing.


Look! It's the boogeyman!


But the opposition says the government has mismanaged the economy, and has called for a referendum to oust the president.


Kinda hard to do when the military is in charge.


Mr Maduro announced on state television that the ports of Guanta, La Guaira, Puerto Cabello, Maracaibo and Guamache would be controlled by the army.

He created a government initiative called Great Mission of Sovereign Supplying, which will be headed by the country's Defence Minister, General Vladimir Padrino.

Among other things, it can establish how purchases and distribution of food, medicine and household goods are made.


Still grabbing for money?


Meanwhile, Mr Maduro accused Citibank of mounting a "financial blockade" on the country, after the US bank decided to close the government's international payments account with it.


There it is again! The boogeyman! Over there!


Citibank said the decision followed a "periodic risk management review", but did not explain further. It would be implemented within 30 days, it added.


Uh oh, they only have 30 days to get their ill-gotten booty out of the country and into offshore accounts. Hopefully they can afford to gas the plane when the day comes.


Due to strict currency controls in place since 2003, the Venezuelan government relies on Citibank for foreign currency transactions.
Posted by: gorb || 07/14/2016 12:47 || Comments || Link || E-Mail|| [6485 views] Top|| File under:
Home Front: Politix
Ruth Bader Ginsburg regrets "ill-advised" criticism of Donald Trump
[Wash Times] WASHINGTON (AP) -- Supreme Court Justice Ruth Bader Ginsburg says she regrets her "ill-advised" public criticism of Donald Trump.

Ginsburg says in a statement issued by the court on Thursday that judges should avoid commenting on a candidate for public office. She promises to be more circumspect in the future.
Ginsburg told The Associated Press last week that she did not want to think about the prospect of Trump winning the presidency. She escalated her criticism in subsequent media interviews.

She herself came under attack for her comments in recent days, leading to Thursday's statement.
Posted by: Besoeker || 07/14/2016 10:31 || Comments || Link || E-Mail|| [6476 views] Top|| File under:
Home Front: WoT
Domestic Insurrection Digest, July 14th, 2016

Indianapolis: Man wearing BLM shirt fires 17 shots at officer's patrol car, home

[Right Scoop] An Indianapolis man is facing charges after he fired roughly 17 shots at a police officer's residence and marked patrol car while screaming anti-police obscenities, police said.

The officer had just completed an overnight shift and returned home when he heard the gunfire about 2:30 a.m. Tuesday, the Indianapolis Metropolitan Police Department said. The officer and his family were inside the home at the time of the attack, but no one was injured, Guns.com reported.

Witnesses recalled seeing a man walking in the neighborhood earlier wearing a T-shirt that said "Black Lives Matter" on one side and obscenities directed at police on the other, a local CBS News affiliate reported.

Police believe that man was 27-year-old parolee March Eugene Ratney, who lives near the officer, police said. A nearby surveillance camera captured images of a fleeing vehicle shortly after the shooting. Mr. Ratney was apprehended less than an hour later. He denied the shooting to investigators, and police concluded the interview after Mr. Ratney reportedly became irate and urinated in the interview room. Charges are forthcoming.

A local Fox News affiliate reported that the targeted officer had arrested Mr. Ratney on a gun charge several years ago.

Witnesses told police that Mr. Ratney was screaming anti-police obscenities as he shot at the officer's home, Guns.com reported.

IMPD Chief Troy Riggs confirmed during a press conference Tuesday that Mr. Ratney was wearing a Black Lives Matter shirt.

"Because this individual is wearing a T-shirt doesn't mean he represents everyone that's associated with that organization," Chief Riggs said. "And I want to be clear: We cannot let the actions of one individual represent an entire group of citizens that utilized their First Amendment rights peacefully over the weekend in the protests here in Indianapolis.

"However, I would also say to any organization that protests the police department to not let the actions of a few police officers tarnish the good, dedicated and honorable work of our IMPD officers," he added.

The shooting follows Thursday's targeted killings of five police officers during a Black Lives Matter rally in Dallas, which was called in response to the police-shooting deaths of two black men in Minnesota and Louisiana.

Hundreds of demonstrators gathered during a Black Lives Matter rally in Indianapolis Saturday and applauded the protection of IMPD officers after the march, CBS News reported.


WTHR Indianapolis



Black Panthers will carry in Cleveland
Posted by: trailing wife || 07/14/2016 00:00 || Comments || Link || E-Mail|| [6471 views] Top|| File under:
India-Pakistan
Blasphemy suspect still at large; family in protective custody
[DAWN] GUJRAT: Three members of the family of a Christian, who is alleged to have committed blasphemy, are in the 'protective custody' of police.

The Sara-e-Alamgir police dispatched three raiding parties to arrest the suspect who is still

on the lam

. Federal minister Senator Kamran Michael on Tuesday asked the local administration and police to hand over the custody of the three members of the suspect's family -- two women and a child to them but it declined.

Nadeem Masih, a resident of Yaqoobabad, has been accused of committing blasphemy and a case registered against him under sections 295-C and 298-A on the report of Yasir Basheer of Majeedabad area.

Sources said Gujrat DCO Liaquat Ali Chattha and acting DPO Kamran Mumtaz assured the federal minister that the family was in safe hands and taken into custody to avert possible wrath of people.

Meanwhile,


...back at the chili cook-off, Chuck and Manuel's rivalry was entering a new and more dangerous phase...


a heavy contingent of the reserve police remained deployed in the town for the second consecutive day especially in and around the churches and the area where Christians reside.

An official claimed that there were telephone calls and visits by the representatives of some non-government organizations (NGOs) based in Lahore and Islamabad who were desirous of taking the family members along with them but their wish was not entertained.

The authorities also did not allow two minority members of the Punjab
1.) Little Orphan Annie's bodyguard
2.) A province of Pakistain ruled by one of the Sharif brothers
3.) A province of India. It is majority (60 percent) Sikh and Hindoo (37 percent), which means it has relatively few Moslem riots....
Assembly to visit Sara-e-Alamgir Town's locality where Christian families reside.

An official said two women including the wife of suspect's brother, and a child were in the protective custody. The suspect's brother is also said to have fled the town.


Posted by: Fred || 07/14/2016 00:00 || Comments || Link || E-Mail|| [6462 views] Top|| File under: Govt of Pakistan
Home Front: Culture Wars
Obama Admin Cuts Off Law Enforcement Funding to DNC Host Philadelphia
HT AOSHQ Morning News Dump
Justice Department sides with Republican Pat Toomey against 'sanctuary city' policy


So, just maybe you DON'T get to choose which laws you'll observe while taking Fed $?


A new Justice Department policy announced last week bars sanctuary cities such as Philadelphia, the host of the Democratic National Convention, from receiving millions of dollars worth of federal law enforcement grants, putting further pressure on Pennsylvania Democrats to abandon policies that impede federal immigration officials.

The Justice Department notified cities last Thursday that they would no longer receive federal law enforcement grants, which totaled $3.4 billion in the past five years, if they have laws on the books that interfere with requests for immigration information from federal authorities.

Philadelphia Mayor Jim Kenney, who implemented the policy that bars cooperation between city law enforcement and federal immigration agents earlier this year, has resisted pressure from the Obama administration to back down on the issue. Secretary of Homeland Security Jeh Johnson even traveled to Philadelphia to personally request that Kenney change course but was rejected.

Philadelphia was slated to receive $1.68 million this year through the federal government's Justice Assistance Grant and other programs, according to the Philly Voice. The city has received $8.6 million since 2012 through Justice Department programs.

The Justice Department announcement comes just weeks before thousands descend on Philadelphia for the Democratic National Convention in late July.

Sanctuary cities have already emerged as a critical issue in Pennsylvania's Senate election. Republican Sen. Pat Toomey criticized his Democratic challenger, Katie McGinty, for her support of Kenney in the fight.

In a letter to McGinty following the federal government's announcement, Toomey aligned himself with the Obama administration.

"The Obama administration and I agree that sanctuary cities that forbid their local law enforcement officers from sharing information with federal immigration officials to apprehend violent criminals and terrorist suspects should not be rewarded with federal money," Toomey wrote.
Posted by: Frank G || 07/14/2016 14:59 || Comments || Link || E-Mail|| [6489 views] Top|| File under:
Government
Possible Comey link to Clinton Foundation financial institution.
[Guardian Feb 2015 article] The charitable foundation run by Hillary Clinton and her family has received as much as $81m from wealthy international donors who were clients of HSBC's controversial Swiss bank.

Leaked files from HSBC's Swiss banking division reveal the identities of seven donors to the Bill, Hillary and Chelsea Clinton Foundation with accounts in Geneva.

They include Frank Giustra, a Canadian mining magnate and one of the foundation's biggest financial backers, and Richard Caring, the British retail magnate who, the bank's internal records show, used his tax-free Geneva account to transfer $1m into the New York-based foundation.



Jan 2013 HSBC Comey appointment announcement link
Posted by: Besoeker || 07/14/2016 09:02 || Comments || Link || E-Mail|| [6485 views] Top|| File under:
Senate probe finds ex-top US diplomat in Jerusalem deleted emails
Like mistress, like man. And the staff is either not trying to quietly see that regulations are followed or they're participating. The next non-Democratic president will have to run the Niagara River through that stable.

[IsraelTimes] A senior US diplomat deleted an untold number of work emails, apparently unaware that even routine messages received and sent by a top government official should be saved, according to a Senate investigation released Tuesday.

When Michael Ratney served as the top diplomat in Jerusalem, he found emails with attachments to be a nuisance, the report from the Senate Permanent Subcommittee on Investigations said. So, at times, he simply got rid of them to keep his inbox from breaching the storage limits. Ratney, now the US Special Envoy for Syria, didn't know he was required to keep the messages, the report said.

The Federal Records Act requires the preservation of government records.

The disclosure of Ratney's electronic housekeeping comes as Republican outrage mounts over
Hillary Clinton
... sometimes described as America's Blond Eminence and at other times as Mrs. Bill, never as Another Elihu B. Washburne ...
's use of a private email server for government business during her tenure as secretary of state. The Justice Department announced last week Clinton would not be prosecuted over her handling of classified information, triggering waves of criticism from GOP

politician

s.

Attorney General Loretta Lynch on Tuesday defended her decision to close the Clinton email investigation without criminal charges, telling the House Judiciary Committee Tuesday that she accepted the unanimous recommendation of career FBI

Sherlocks

and attorneys.

The Senate investigations subcommittee, chaired by Sen. Rob Portman, R-Ohio, said it uncovered Ratney's "retention problem" while examining how State Department grants to aid peace negotiations between Israel and Paleostine also helped create a campaign to oppose Israeli Prime Minister Benjamin Netanyahu's election in 2015.

The report found no legal wrongdoing by the State Department and said the grassroots group that received the nearly $350,000 in grants, OneVoice, complied with the terms of its grants. But after the grant period ended, "the group deployed the campaign infrastructure and resources created, in part, using US grant funds to support a political campaign to defeat the incumbent Israeli government," the report said.

Portman chided the State Department for ignoring "warning signs" and underwriting "a politically active group in a politically sensitive environment with inadequate safeguards."

Sen. Claire McCaskill
...Now, why would I pay taxes on my airplane? Send the bill to the taxpayers!...
of Missouri, the subcommittee's top Democrat, said that while the report "shows no wrongdoing" by the

B.O. regime

, it "highlights deficiencies" in State Department policies that should be addressed to ensure taxpayer dollars are protected.

Ratney was consul general in Jerusalem from 2012 to 2015 during the award and oversight of the grants to OneVoice.

The report said the State Department "was unable to produce all documents responsive to the subcommittee's requests due to its failure to retain complete email records" for Ratney.

Portman's

front man

, Kevin Smith, said the subcommittee became aware during its investigation of at least five separate emails that were provided by OneVoice but not State.

The subcommittee has no way of knowing precisely how many additional emails Ratney could have been deleted, Smith said.
Posted by: trailing wife || 07/14/2016 00:00 || Comments || Link || E-Mail|| [6472 views] Top|| File under:
Home Front: Culture Wars
Poll Sez Race Relations at Lowest Ebb Since Rodney King
[NYT/CBS News]Sixty-nine percent of Americans say race relations are generally bad, one of the highest levels of discord since the 1992 riots in Los Angeles during the Rodney King case, according to the latest New York Times/CBS News poll.
Unexpectedly. In the NY Slimes, no less.
Despite President Obama's insistence at a memorial service for the fallen officers that the races in the United States are "not as divided as we seem," the poll found that black and white Americans hold starkly different views on race, particularly regarding the treatment of African-Americans by the police.


Guess which party thinks they're being treated badly?
Posted by: Bobby || 07/14/2016 00:00 || Comments || Link || E-Mail|| [6467 views] Top|| File under:
Who's in the News
42
[untagged]
11
Islamic State
5
Govt of Pakistan
2
Govt of Pakistain Proxies
2
Boko Haram
2
Govt of Iran
2
Hamas
1
Sublime Porte
1
Houthis
1
Ansar Bayt al-Maqdis (IS)
1
Arab Spring
Bookmark
E-Mail Me
The Classics
The O Club
Rantburg Store
The Bloids
The Never-ending Story
Thugburg
Gulf War I
The Way We Were
Bio
Merry-Go-Blog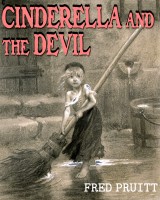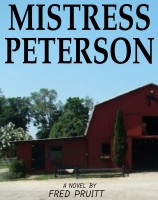 On Sale now!


A multi-volume chronology and reference guide set detailing three years of the Mexican Drug War between 2010 and 2012.

Rantburg.com and borderlandbeat.com correspondent and author Chris Covert presents his first non-fiction work detailing the drug and gang related violence in Mexico.

Chris gives us Mexican press dispatches of drug and gang war violence over three years, presented in a multi volume set intended to chronicle the death, violence and mayhem which has dominated Mexico for six years.
Click here for more information


Meet the Mods
In no particular order...


Steve White
Seafarious
Pappy
lotp
Scooter McGruder
john frum
tu3031
badanov
sherry
ryuge
GolfBravoUSMC
Bright Pebbles
trailing wife
Gloria
Fred
Besoeker
Glenmore
Frank G
3dc
Skidmark
Alaska Paul



Better than the average link...



Rantburg was assembled from recycled algorithms in the United States of America. No trees were destroyed in the production of this weblog. We did hurt some, though. Sorry.
3.239.58.199

Help keep the Burg running! Paypal: