-Obits-
Utah death-row inmate featured in best-selling book is finally Tango Uniform
SALT LAKE CITY (AP) ‐ A Utah death-row inmate who killed his brother's wife and her toddler because of his strong polygamist beliefs in a case made famous by the book "Under the Banner of Heaven" has died of natural causes, prison officials said Monday.

Ron Lafferty, 78, died at the state prison in the Salt Lake City suburb of Draper, Utah Department of Corrections spokeswoman Kaitlin Felsted said.

The state attorney general's office had expected him to be executed next year and become the first American put to death by firing squad in nearly a decade.

Lafferty's case became well-known after it was featured in Jon Krakauer's 2003 book about radical offshoots of The Church of Jesus Christ of Latter-day Saints. Krakauer also wrote "Into Thin Air" and "Into the Wild."


Clearly the man is fond of prepositions.

Lafferty claimed he had received a revelation from God to kill the mother and child in 1984 because of the sister-in-law's resistance to his fundamentalist belief in polygamy. Lafferty carried out the killlngs with his brother, Dan Lafferty, who received a life sentence.


Did anyone ever check him for schizophrenia or bipolar disorder?

Brenda Lafferty was beaten and strangled with a vacuum cleaner cord. She and her 15-month-old daughter, Erica, died after their throats were slashed.
Posted by: Besoeker || 11/12/2019 00:00 || Comments || Link || E-Mail|| [199 views] Top|| File under:
Old Man Winter to unleash 1-2 punch of snow, Arctic cold in northeastern US
[AccuWeather] Old Man Winter is a man ahead of his time as he's dealing another round of wintry weather to a huge portion of the country more than 40 days before his season officially begins.

Icy conditions and accumulating snow will spread across the northeastern United States early this week as a potent snowstorm pushes through the region.

The storm that brought snow to the Rockies and High Plains on Sunday will continue to sink south into the beginning of the week. This storm will bring some snow and Arctic cold to parts of the southern Plains.

After strengthening early on Monday, the storm shifted east and sent it snow from Missouri into the western Great Lakes.
Posted by: Besoeker || 11/12/2019 00:53 || Comments || Link || E-Mail|| [460 views] Top|| File under:
Plague of locusts swoop down on Karachi
[DAWN] As swarms of locusts descended upon Bloody Karachi


...formerly the capital of Pakistain, now merely its most important port and financial center. It is among the largest cities in the world, with a population of 18 million, most of whom hate each other and many of whom are armed and dangerous...


and spread from Malir and Korangi areas to other parts of the city on Monday, the federal and provincial authorities, while ruling out any damage, termed the recent activity as part of the creature's migration process.

It all began on Sunday afternoon when photos and videos of locusts were shared over social media by different individuals, who claimed that the Malir and Korangi areas had come under a locust attack.

The authorities confirmed the movement of swarms of locusts but denied that any attack on the crops in the city's rural parts took place.

Sindh Agriculture Minister Ismail Rahu held a meeting and decided to send experts with a fumigation team to the affected areas.

"The sudden emergence of locust is in fact their migratory process," the minister said in a statement. "The people of Karachi should not worry as it is a harmless activity and has almost come to an end. A team of the Sindh agriculture department with experts is monitoring the situation and so far nothing damaging has been reported in any part of the city."
Posted by: Fred || 11/12/2019 00:00 || Comments || Link || E-Mail|| [199 views] Top|| File under:
9-year-old Belgian to become youngest university graduate
[DAILYSABAH] Around the world, most people graduate from university between the ages 21 and 25; however, 9-year-old Laurent Simons is about to graduate from Eindhoven Technical University's Department of Electronics Engineering in couple of months. Simons will also break the world record as the youngest university graduate, a title previously held by Michael Kearney who graduated from the University of Alabama at the age of 10.

Born in Belgium, Simons' parents understood he was extraordinary at an early age. With an IQ of 145,

...is 145 special? Perhaps there is something else going on...

the 9-year-old started high school at the age of 6. According to an article published by the BBC, bored at school, he began to participate in certain projects at the Medical School at the University of Amsterdam and after graduating from high school, enrolled in Eindhoven University. Managing to finish the three-year program in only one year, Simons also has a photographic memory.

When he is asked what he wants to focus on later in his life, Simons said he wants to be a heart surgeon to find ways to prevent all kinds of heart illnesses. He said he also wants to work on projects to prolong the human lifespan.

Posted by: Fred || 11/12/2019 00:00 || Comments || Link || E-Mail|| [261 views] Top|| File under:
-Land of the Free
DACA lands before Supreme Court: Showdown over Trump bid to end 'Dreamer' program
[FoxNews] The long-running battle over the Trump administration's bid to end the Obama-era program for young undocumented immigrants colonists known as "Dreamers" will land before the Supreme Court on Tuesday.

And with a ruling expected in the midst of a presidential election year, the case puts the high court at the center of one of the most politically charged issues since the start of President Trump's term.

For the administration and Dreamers alike, it all comes down to the Supreme Court, where Trump picks Brett Kavanaugh and Neil Gorsuch now sit. Federal appeals courts across the country have rejected efforts to phase out the Obama-era program known as Deferred Action for Childhood Arrivals, or DACA, but the administration has looked to the high court for support.

"The administration has basically chalked up the fact that they are going to lose a lot of these cases in the lower courts," said Thomas Dupree, a former top Bush Justice Department official and now an appellate attorney.

"But they're playing the long game. I think that there are those in the White House and the Justice Department who have made a calculation saying, 'Look we can absorb all these losses in the lower courts because we are going to win the endgame when this case gets into the Supreme Court.'"

It remains to be seen how the court will rule, however, on this complicated issue -- which concerns the limits of one president trying to rescind the policies of his predecessor.

Created under executive order, DACA gives some undocumented immigrants colonists brought to the United States as children the opportunity to receive a renewable two-year period of deferred action from deportation and become eligible for a work permit.

"The reason the [Trump administration] gave was their belief that it was illegal to have such a program that gives protected status to a group of people who are not here legally," said Paul Smith, a Georgetown Law professor who has argued cases before the Supreme Court. "They were caught between the political reality that they didn't want to dump on the Dreamers, but they still wanted to get rid of DACA as Obama's policy."

An estimated 700,000 young adults currently in the DACA program could be affected, with a ruling for the administration potentially putting them at risk for deportation once again.

The Trump administration announced its plan to phase out the program in 2017, only for the federal courts to rule that it could not apply retroactively and that DACA should be restarted in full. The White House fought back on those decisions, saying the president has broad authority over immigration enforcement policy.

DACA proponents have argued that Trump's planned termination violates federal law requiring adequate notice-and-comment periods before certain federal rules are changed, as well as other constitutional equal protection and due process guarantees.

The Supreme Court took the unusual step of taking up the cases before they had been fully heard at the lower court level. Those federal courts have issued nationwide injunctions, blocking the administration's plans, at least for now.
Posted by: trailing wife || 11/12/2019 00:00 || Comments || Link || E-Mail|| [220 views] Top|| File under:
Africa Subsaharan
How France maintains its grip on Africa
[CaspianReport]

Relevant now that France is questioning NATO. A lot of things here I didn't know. Who knew that the France was still around? Who knew that France lends these countries their own money?




France has never given up feeling responsible for their former colonies. They've quietly spent blood and treasure trying to keep those countries out of trouble — inasmuch as Al Qaeda in North Africa is controlled in Mali, for instance, it is due to French interference and organization of the locals.
Posted by: Herb McCoy || 11/12/2019 00:00 || Comments || Link || E-Mail|| [332 views] Top|| File under:
Caribbean-Latin America
Protestors march in Buenos Aires in support of Bolivia's Morales
[DAILYSABAH] Hundreds of protesters, including leftist
social organizations and the Bolivian community living in Argentina


...a country located on the other side of the Deep South. It is covered with Pampers and inhabited by Grouchos, who dance the Tangle. They used to have some islands called the Malvinas located where the Falklands are now. They're not supposed to cry for Evita...


marched to the Bolivian Consulate in Buenos Aires on Monday in support of Bolivian President Evo Morales.

The protestors who carried out Argentinian and Bolivian flags along with "wiphala," a seven-colored flag that represents the indigenous communities in the Andean region organized the march amid growing tensions in Bolivia after Morales' resignation on Sunday.

Supporters of the country's first indigenous leader explained that they see the resignation of the president as a result of a coup d'etat, as Morales himself has also declared on his social media accounts.

Previously on early Monday, Juan Grabois, chairman of the Workers Confederation of the Popular Economy (CTEP) in Argentina, shared a statement on his Twitter account, calling for people to unite against this "new Condor Plan" toward Latin American countries, referring to Operation Candor that was launched by the right dictatorships in Latin America with the support of the CIA in the 1970s.

Interim president-in-waiting vows to call new vote as protests continue in Bolivia

[DAILYSABAH] Bolivia's interim president-in-waiting pledged Monday to call fresh elections amid protests over political uncertainty caused by President Evo Morales' resignation.

The deputy senate speaker, Jeanine Anez -- constitutionally in line to become interim president following Morales' resignation — said there will be "an electoral process that reflects the will of all Bolivians."

Supporters of the socialist leader set barricades ablaze to block some roads leading to the country's main airport as tension gripped the nation. Looting and fires were reported overnight in La Paz, but few soldiers were seen in the streets, broadcaster Todo Noticias reported.

"We want to protect citizens" from further violence, a young man who was manning a roadblock told Todo Noticias. Both sides, supporters of Morales and the opposition, blamed the other for the violence.

Morales made the announcement on Sunday after weeks of protests and rioting against alleged fraud in the November 20 elections, in which the leftist president took an outright victory against his centre-right challenger, Carlos Mesa.

Posted by: Fred || 11/12/2019 00:00 || Comments || Link || E-Mail|| [141 views] Top|| File under: Commies
Hong Kong protester shot in street confrontation with police
[Al Jazeera] Hong Kong police opened fire and

maimed

at least one protester during a fracas broadcast live on Facebook, as chaos erupted across China's self-governing territory during rush hour on Monday.

Footage showed a police officer drawing his weapon in the eastern district of Sai Wan Ho as he tried to detain a masked man at a road junction that had been blocked by protesters.

Another masked man then approached the officer and appeared to get shot in the chest area, falling to the ground, clutching his left side. He was later admitted to hospital where he was reported to be

at death's door

.
Posted by: Fred || 11/12/2019 00:00 || Comments || Link || E-Mail|| [89 views] Top|| File under: Commies
Government
The Army Is Overhauling its Battalion Commander Selection Process
[MIL.com] Army officers bucking for a battalion command will soon have to go through a five-day assessment course aimed at evaluating their mental and physical potential for the sought-after assignment.


Nicely done. Yet another quota gate.


Beginning in January, officers selected from the lieutenant colonel centralized selection list will attend the Battalion Commander Assessment Program (BCAP) at Fort Knox, Kentucky, according to a recent Army news release.

Until now, battalion commanders have been selected by a board review of personnel files.


Training and Doctrine Command (TRADOC) knows best. Please get with the program.


"We spend more time and more money on selecting a private to be in [75th] Ranger Regiment than we do selecting what I would argue is one of the most consequential leadership positions in the Army, our battalion commanders," Army Chief of Staff Gen. James McConville said in October at the Association of the United States Army's annual meeting, according to the release.
Posted by: Besoeker || 11/12/2019 07:11 || Comments || Link || E-Mail|| [326 views] Top|| File under:
Donald Trump Has Fired, Demoted, or Suspended over 8,000 Veterans Affairs Employees Since Taking Office
The VA has 377,805 employees, so they've dealt with the worst 2%, but it's definitely a start. It seems reasonable to assume that other departments across the executive branch have done the same.

[Breitbar] President Donald Trump

...The man who was so stupid he beat fourteen professional politicians, a former tech CEO, and a brain surgeon for the Republican nomination in 2016, then beat The Smartest Woman in the World in the general election...
has relieved over 8,000 Veterans Affairs employees for failing their duty since becoming the president, according to VA Secretary Robert Wilkie.

"The standard is if you don't live up to your oath if you don't live up to the standards that our veterans expect, that you will be asked to leave," Wilkie told

news hound

s in a

presser

on Friday. "This is a transformational moment in our history."

Wilkie said accountability was a signature promise from President Trump, particularly after the Veterans Affairs scandals in Phoenix in 2014 and 2015.

Under Trump, he said, VA employees as high as network directors down to the lowest employees were removed for not performing their job to the proper standards.

"This is, I think, one of the strongest statements that we can make: That it is a new day at VA," Wilkie said.
Posted by: trailing wife || 11/12/2019 00:00 || Comments || Link || E-Mail|| [327 views] Top|| File under:
Israel-Palestine-Jordan
Here's why Israel is set to become a 2020s tech powerhouse
[ZDNET] Though often overshadowed by larger countries, Israel has one of the world's hottest tech scenes. Companies like Waze (an Israeli export acquired by Google) and Mobileye (an autonomous driving company acquired by Intel for a whopping $15.3 billion) have made big headlines, but it's the country's startup culture that's really driving a massive innovation economy, one that's set to shape several technology sectors in the 2020s.

There are many drivers of the industry, but education turns out to be one of the major factors for Israeli's surging technology economy. The country's Council for Higher Education (CHE), the official authority for higher education in Israel, just released data on the segmentation of undergraduate students in the 2018-19 academic year supporting that thesis. For the second consecutive year, engineering studies have the highest enrollment (35,041 students, representing 18.4 percent of the total).

The country has been promoting engineering among prospective students through a number of initiatives, and the results are striking. Over the past ten years, Israel has seen an increase of 80 percent in the number of computer science students.
Posted by: M. Murcek || 11/12/2019 10:47 || Comments || Link || E-Mail|| [285 views] Top|| File under:
Science & Technology
'Germany Solar and Wind is Triple the Cost of France's Nuclear and Will Last Half as Long
h/t Instapundit


[NextBigFuture] France's nuclear energy spending was 60% of what Germany spent on renewables. France gets about 400 Terawatt hour per year from nuclear but Germany gets 226 Terawatt-hours each year. 45 Terawatt-hours of Germany's renewable power comes from burning biomass which generates air pollution.

Germany's solar farms will have to be rebuilt every 15-25 years. The wind farms will need to be rebuilt every 20-25 years. Nuclear plants can last 40-80+ years. This means that it guaranteed that the solar and wind farms will have to be rebuilt in 15-25 years. The maintenance costs will increase as wind turbines or solar panels are replaced. The old turbines and solar panels will need to be replaced.

France completed construction on 76% of its current 58 reactors at an inflation-adjusted cost of $330 billion (€290 billion). The complete buildout of the 58 reactors was less €400 billion. Germany has spent about €500 billion over the last 20 years to get to 35% renewables. 7% of this is burning biomass. France gets almost double the TWh from nuclear than Germany gets from renewables (solar, wind, biomass, hydro). France has gotten about 400 TWh per year from nuclear while all of Germany's renewables (solar, wind and biomass) amounts to about 220 TWh.
Posted by: g(r)omgoru || 11/12/2019 00:00 || Comments || Link || E-Mail|| [196 views] Top|| File under:
Home Front: Culture Wars
Inside the alleged 'cult' that has been quietly operating in NY for decades
[New York Post] In December 1978, a bizarre theater company headed by an actress from the "Slaughterhouse-Five" film was run out of San Francisco.

Members of Sharon Gans' so-called Theater of All Possibilities had come forward to claim they were pressured into arranged marriages, beaten if they didn't sell tickets and had gone broke paying for classes ‐ while Gans and her husband lived in a tony home in the posh neighborhood of Pacific Heights.

With the police asking questions and the ex-members' claims splashed across the pages of local papers, the actress and her theater group closed up shop and seemingly disappeared from public view.

But they never really went away.

A new group sprang up in the 1980s in New York under the name Odyssey Study Group and has been operating here quietly ever since ‐ still led by the washed-up actress, now 84, who reigns from a $8.5 million apartment at Manhattan's Plaza Hotel that was mostly paid for by devotees, according to public records.

A dozen former members have spoken out to The Post ‐ telling similar stories to those shared more than four decades ago, including claims they forked over huge sums to Odyssey while being emotionally abused and exploited.

"In my 30 years of working in this field, this is one of the most secretive groups I've encountered," said cult expert Rick Ross, a key witness in the recent Brooklyn trial of upstate sex cult Nxivm who tried unsuccessfully to stage an intervention for a member in the early 2000s.

"After San Francisco, everything was hush-hush.
Posted by: Besoeker || 11/12/2019 05:34 || Comments || Link || E-Mail|| [381 views] Top|| File under:
Who's in the News
28
[untagged]
7
Sublime Porte
6
Islamic Jihad (Palestian)
6
Islamic State
3
Govt of Iran
3
Commies
3
Govt of Iraq
2
Moslem Colonists
1
Tin Hat Dictators, Presidents for Life,
1
Arakan Rohingya Salvation Army
1
Boko Haram (ISIS)
1
Govt of Pakistan
1
Hamas
1
Hezbollah
1
Taliban
Bookmark
E-Mail Me
The Classics
The O Club
Rantburg Store
The Bloids
The Never-ending Story
Thugburg
Gulf War I
The Way We Were
Bio
Merry-Go-Blog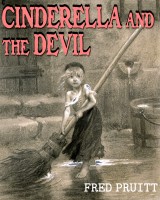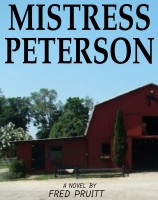 On Sale now!


A multi-volume chronology and reference guide set detailing three years of the Mexican Drug War between 2010 and 2012.

Rantburg.com and borderlandbeat.com correspondent and author Chris Covert presents his first non-fiction work detailing the drug and gang related violence in Mexico.

Chris gives us Mexican press dispatches of drug and gang war violence over three years, presented in a multi volume set intended to chronicle the death, violence and mayhem which has dominated Mexico for six years.
Click here for more information


Meet the Mods
In no particular order...


Steve White
Seafarious
Pappy
lotp
Scooter McGruder
john frum
tu3031
badanov
sherry
ryuge
GolfBravoUSMC
Bright Pebbles
trailing wife
Gloria
Fred
Besoeker
Glenmore
Frank G
3dc
Skidmark
Alaska Paul



Better than the average link...



Rantburg was assembled from recycled algorithms in the United States of America. No trees were destroyed in the production of this weblog. We did hurt some, though. Sorry.
18.210.11.249