-War on Police-
Liberals Hate the Police
[Townhall] There was a time when any candidate for any office with a background in law enforcement would proudly talk about their record and make it a cornerstone of their campaign. In the last few years, however, the Democratic Party has not only moved away from this former truth, but they've actually embraced an anti-police hatred that is dangerous and destructive.

It started on a large scale in Ferguson, Missouri, with Michael Brown. This was the guy, who all the evidence showed was the aggressor who went after officer Darren Wilson, who was shot and killed while charging the officer for round two. The death of Freddie Gray in Baltimore, Maryland, sped up the process. From there, no incident involving police was too insignificant to make national news, as long as the "victim" was black. White or Hispanic confrontations with police, regardless of fault, don't register.

From this, the "police are racist and hunting young black men" mantra was born. And the birth of a liberal narrative is the only birth they don't want to abort.

It led to the "Ferguson Effect"; police doing the bare minimum required of their job because they know if things go sideways, even if it's not their fault, politicians and the media will demonize them if the circumstances fit their narrative.

This caused countless lives to be damaged, as police defensively ignored obvious signs of crimes because they weren't called in to dispatch. But it's not the only damage liberal policies and attitudes have done.

"Confronting" police ‐ which is the polite way of pointing out people being complete a-holes to cops ‐ is now a point of pride on the left. Why not? When you've been told police are racist monsters who start their shifts hoping to be able to harass minorities, why wouldn't you view them as the enemy?
Posted by: Besoeker || 11/12/2019 00:24 || Comments || Link || E-Mail|| [211 views] Top|| File under:
Caribbean-Latin America
New evidence in Mexican Massacre?
Or just a smoke screen to cover the trail? (Daily Beast, so take cum grano salis)


There is little doubt the victims were targeted, but the question remains: Why? Was the issue drug trafficking—or could it have been water?

In April of 2018, more than 100 members of El Barzón invaded the LeBaron family ranch at La Mora to protest the diminished water table.
Posted by: Mercutio || 11/12/2019 07:23 || Comments || Link || E-Mail|| [284 views] Top|| File under:
Home Front: Politix
Democrats have a Colonel Vindman problem
[Washington Examiner] House Democrats conducted their impeachment interviews in secret, but Lt. Col. Alexander Vindman still emerged as star of the show. Appearing at his Oct. 29 deposition in full dress uniform, the decorated Army officer, now a White House National Security Council Ukraine expert, was the first witness who had actually listened to the phone call between President Trump and Ukrainian President Volodymyr Zelensky that is at the heart of the Democratic impeachment campaign. Even though lawmakers were forbidden to discuss his testimony in public, Vindman's leaked opening statement that "I did not think it was proper [for Trump] to demand that a foreign government investigate a U.S. citizen" exploded on news reports.

Vindman has not yet been scheduled to appear before the Democrats' public impeachment hearings. When that happens, he will undoubtedly again play a prominent role. But there will be a difference. The public now has a transcript of Vindman's deposition. And those who have taken the trouble to read the 340-page document will have a different picture of Vindman's testimony than the one presented in early media reports.

Yes, Vindman testified repeatedly that he "thought it was wrong" for Trump, speaking with Zelensky, to bring up the 2016 election and allegations of Ukraine-related corruption on the part of former Vice President Joe Biden and his son Hunter Biden. But the Vindman transcript also showed a witness whose testimony was filled with opinion, with impressions, who had little new to offer, who withheld important information from the committee, who was steeped in a bureaucracy that has often been hostile to the president, and whose lawyer, presumably with Vindman's approval, expressed unmistakable disdain, verging on contempt, for members of Congress who asked inconvenient questions. In short, Vindman's testimony was not the slam-dunk hit Democrats portrayed it to be. And that raises questions about how it will play when Vindman goes before the world in a public impeachment hearing.

Here are four problems with the Vindman testimony:
Posted by: Besoeker || 11/12/2019 00:38 || Comments || Link || E-Mail|| [288 views] Top|| File under:
Israel-Palestine-Jordan
What will be the political fallout of the security situation? - Analysis
[Jpost] Islamic Jihad commander Bahaa Abu al-Atta has been in the IDF's crosshairs for a long time; his assassination considered over a year ago, and finally decided, together with Prime Minister and then-defense minister Benjamin Netanyahu, to do it 10 days ago. And while the IDF's considerations were apparently free of politics, there will likely be political reverberations to the actions taken in the middle of the government-forming period.

...Meanwhile, the clock is ticking. Blue and White leader Benny Gantz has eight days left until his deadline to form a government, and President Reuven Rivlin cannot legally give him an extension.

In a video addressed to the citizens of Israel, Gantz reassured the public that the strike on Gaza was not political and had to be done even in the difficult political timing.

"For the sake of Israel's security, the political and security echelons are often tasked with making difficult decisions, while taking into account the potential ramifications," he said. "Such was the decision to execute last night's operation, on which I was briefed ahead of time. This was an appropriate decision, both politically and operationally.

...Those accusing Netanyahu of allowing the operation to move forward now for political reasons ‐ like the Joint List and some MKs in Labor-Gesher and Democratic Union ‐ might point to Avigdor Liberman's remarks in an interview on Walla! News in which he said that he wanted the assassination to happen last year, when he was defense minister, but Netanyahu blocked his decision. Then, Jerusalem Affairs Minister Ze'ev Elkin all but confirmed it's true by responding to a question from Channel 12 about the comment by saying he's surprised Liberman would reveal classified contents of a Security Cabinet meeting.

It must be said, though, that if Netanyahu was doing this for political reasons, he could have picked better timing. Blue and White leader Benny Gantz currently has the mandate to form a government. If this suddenly inspires Likud and Blue and White to put their differences aside and form a unity government, then Gantz would legally be prime minister first, which is not what Netanyahu wants.

If the IDF had its eye on al-Atta for so long, the ideal political timing for Netanyahu could have been three weeks ago, when he still had the mandate, or even in May, when he was struggling to convince Liberman to join a right-wing coalition.

...There is one political option that has come up in recent weeks that could be taken totally off the table due to the latest events, and that is the possibility of Gantz forming a minority government supported from the outside by the Joint List.

If some in Blue and White were willing to ignore the deep differences between them and the Joint List for a shared goal, getting rid of Netanyahu, that will be much harder to do now.


The fact that Arabs are for it, should've clued you jerks


Gantz may have said "this action will have no impact on the political advances taking place," but it is almost guaranteed to narrow his options and rid him of what little leverage he had in negotiations with Netanyahu.

Posted by: g(r)omgoru || 11/12/2019 10:11 || Comments || Link || E-Mail|| [161 views] Top|| File under: Islamic Jihad (Palestian)
Is Israel a democracy?
[Jpost] Is Israel a democracy? Yes, essentially, but there are major flaws in its political and electoral systems. For example, votes of parties that do not pass the threshold are discarded, and members of Knesset are not accountable to voters. This explains why so many Israelis (roughly one-third) don't bother to vote.

When I immigrated to Israel 40 years ago and was going to vote for the first time, I was told: "No matter whom you vote for, you get Shimon Peres." Israeli elections, one concludes, are meaningless because they are about personalities, not policies; they are superficial, not substantial. The real government is run by the "deep state," bureaucrats such as directors general of ministries and professionals who provide continuity and expertise, but are unaccountable. Politicians who become ministers are usually not experts in the subject of their position; they rely on an experienced staff.


The carrier bureaucrat - both incompetent, and "liberal" - cancer is pervasive.


Many Israelis believe that judicial institutions, such as the High Court and the Prosecutor's Office, are not responsive to the people and represent a left-wing elite. This is apparent in the "judicial revolution" engineered by former chief justice Aharon Barak that gave the High Court virtually unlimited power to intervene in any government decision. It was also apparent when one of Israel's finest legal experts, Prof. Ruth Gavison, was rejected as a candidate for the court because she was considered "too independent."


Black robed tyrants are the same everywhere.


In a democracy, institutions are meant to serve the people and provide social cohesion. That is the basis of national identity and national unity. Since Israeli voters have no direct access to Knesset members, they have little or no way of influencing the system and creating a truly representative democracy. As long as Israel's flawed system exists, elections will end in stalemates, preventing stability and undermining national cohesion.

Recently, the Blue and White Party has promoted legislation that would require the prime minister to resign if indicted. This cheap political maneuver seeks to empower the left-dominated Prosecutor's Office to remove Prime Minister Benjamin Netanyahu without a trial. It's an example of the "deep state" corruption that we face.


The never ending investigations launched be the prosecutor office against Bibi are the main reason for the current electoral deadlock.


The decline in voter participation is due to many factors. It began when Israel's economy liberalized and its private sector expanded tremendously. When public companies were sold off, the Labor Party, which had ruled Israel since its inception, lost access to sources of patronage and power. Those who no longer received jobs had less incentive to vote for it. The arrival of millions of immigrants from Russia, the former Soviet Union and Ethiopia, and the growth of the Arab population (which votes in smaller proportions compared to Jews), are also factors. A major reason, undoubtedly, is the loss of confidence in politicians and parties as a result of corruption scandals involving public officials.

The problem in Israel's electoral system is that votes for smaller parties which do not pass the threshold are discarded, regardless of whether they agree to transfer their votes to larger parties or not. Although all votes are counted, only votes of parties that pass the threshold count.

Even if smaller parties pass the threshold but do not sign agreements with larger parties, their votes are meaningless unless they become part of the ruling coalition. Israeli law does not say what happens to votes of parties that do not pass the threshold. The law could require votes to be transferred to other parties by prior agreement, which would prevent those votes from being discarded. Presently, it does not.


Of course, in non-proportional representation systems, 49% of the votes are discarded.
Posted by: g(r)omgoru || 11/12/2019 02:41 || Comments || Link || E-Mail|| [180 views] Top|| File under:
Home Front: Culture Wars
'The Looming '1984' Election
[AmGreatness] For a variety of reasons, the 2020 election is going to be a referendum beyond Donald Trump's record and his Democratic opposition.

The furor that Trump has incurred, and the radical antithesis to his agenda and first term, have redefined the looming election. It is becoming a stark choice between a revolutionary future versus American traditionalism.


What kind of revolutionaries promote class stratification?


The choice in reductionist terms will be one between a growing, statist Panopticon, fueled by social media, a media-progressive nexus, and an electronic posse. Online trolls and government bureaucrats seek to know everything about us, in Big Brother fashion to monitor our very thoughts to ferret out incorrect ideas, and then to regiment and indoctrinate us to ensure elite visions of mandated equality and correct behavior‐or else!

In other words, the personality quirks of a Trump or an Elizabeth Warren or a Bernie Sanders will become mostly irrelevant given the existential choice between two quite antithetical ideas of future America. In 2020 we will witness the penultimate manifestation of what radical progressivism has in store for us all‐and the furious, often desperate, and unfettered pushback against it.

...the Democratic Party as we have known it, is extinct for now. It has been replaced since 2016 by a radical progressive revolutionary movement that serves as a touchstone for a variety of auxiliary extremist causes, agendas, and cliques‐almost all of them radically leftwing and nihilistic, and largely without majority popular support.

...If the leading Democratic presidential candidates openly embrace the Green New Deal, reparations, abolishing the Electoral College, welfare for illegal aliens, open borders, amnesties, wealth taxes, a 70-90 percent income tax code, Medicare for all, and legal infanticide‐what is the alternative vision and who stands between all that and a targeted traditional America?

...Our universities effectively have eroded the First Amendment and the due process protections of the Fifth in matters of sexual assault allegations. Higher education is now controlled by a revolutionary clique. It institutionalizes racially segregated dorms and safe spaces, matter of factly promotes censorship, and either cannot or will not prevent students from disrupting lecturers with whom they disagree. What or who exactly say not to all that? Who would dare say that America in its third century is not going to change its use of English pronouns or decide that there are not three and more biological genders?

...On the national level, what or who created a landscape in which the highest echelons of the FBI, CIA, and Justice Department sought to surveil American citizens, undermine a presidential campaign, and abort a presidential transition and then a presidency? If Hillary Clinton had won in 2016, would anyone have objected? Do any object today that she hired a foreign national to work with foreign sources to discredit and smear her political opponent?

Who or what is behind the constant remonstrations that the American people are racist, sexist, homophobic, nativist, xenophobic, and oppressing the transgendered? Who lodges such charges? Who believes them to be true?

...Like it or not, 2020 is going to be a plebiscite on an American version of Orwell's Nineteen-Eighty-Four. One side advocates a complete transformation not just of the American present but of the past as well. The Left is quite eager to change our very vocabulary and monitor our private behavior to ensure we are not just guilty of incorrect behavior but thought as well.

The other side believes America is far better than the alternative, that it never had to be perfect to be good, and that, all and all, its flawed past is a story of a moral nation's constant struggle for moral improvement.

One side will say, "Just give us more power and we will create heaven on earth." The other says "Why would anyone wish to take their road to an Orwellian nightmare?" The 2020 election is that simple.

Posted by: g(r)omgoru || 11/12/2019 00:00 || Comments || Link || E-Mail|| [265 views] Top|| File under:
Who's in the News
28
[untagged]
7
Sublime Porte
6
Islamic Jihad (Palestian)
6
Islamic State
3
Govt of Iran
3
Commies
3
Govt of Iraq
2
Moslem Colonists
1
Tin Hat Dictators, Presidents for Life,
1
Arakan Rohingya Salvation Army
1
Boko Haram (ISIS)
1
Govt of Pakistan
1
Hamas
1
Hezbollah
1
Taliban
Bookmark
E-Mail Me
The Classics
The O Club
Rantburg Store
The Bloids
The Never-ending Story
Thugburg
Gulf War I
The Way We Were
Bio
Merry-Go-Blog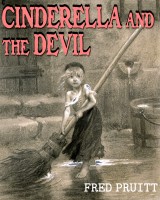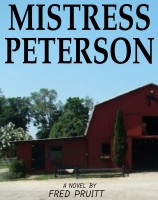 On Sale now!


A multi-volume chronology and reference guide set detailing three years of the Mexican Drug War between 2010 and 2012.

Rantburg.com and borderlandbeat.com correspondent and author Chris Covert presents his first non-fiction work detailing the drug and gang related violence in Mexico.

Chris gives us Mexican press dispatches of drug and gang war violence over three years, presented in a multi volume set intended to chronicle the death, violence and mayhem which has dominated Mexico for six years.
Click here for more information


Meet the Mods
In no particular order...


Steve White
Seafarious
Pappy
lotp
Scooter McGruder
john frum
tu3031
badanov
sherry
ryuge
GolfBravoUSMC
Bright Pebbles
trailing wife
Gloria
Fred
Besoeker
Glenmore
Frank G
3dc
Skidmark
Alaska Paul



Better than the average link...



Rantburg was assembled from recycled algorithms in the United States of America. No trees were destroyed in the production of this weblog. We did hurt some, though. Sorry.
3.228.10.64