-Signs, Portents, and the Weather-
Skeptics, Heretics Banned From UN MMGW Conclave
A group of reporters representing the conservative newspaper Environment & Climate News were refused press credentials to attend the U.N.'s climate change meeting in Bali this week.

I kid you not.

The paper's publisher, the Heartland Institute, released the following statement Monday:

As the first goals of the Kyoto Protocol are about to expire, the United Nations is preparing a "Conference of the Parties," the highest decision-making authority. The meeting will take place in Bali, Indonesia from December 3 to December 5.

But the event lost any claim of impartiality when organizers rejected attempts by representatives of Environment & Climate News to receive press accreditation for the conference.

UN press office coordinator Carrie Assheuer said the newspaper's representatives "do not meet the criteria for press accreditation." Environment & Climate News has been in continual publication for 10 years; is sent to more than 75,000 elected officials, opinion leaders, and environmental professionals in the United States; and is one of five newspapers published the by 23-year-old Heartland Institute.

I guess only reporters that buy into the global warming myth are considered accredited.

Color my lack of surprise green.
Posted by: Anonymoose || 12/06/2007 13:18 || Comments || Link || E-Mail|| [284 views] Top|| File under:
Europe
Why We Should Oppose an Independent Kosovo
President Bush declared a "war on terror" after the Jihadist attacks on the United States in 2001. Six years later, all he has achieved is bleeding American tax payers financially and American soldiers literally while overseeing the eradication of non-Muslim communities in Iraq. Now his administration supports independence for terrorist-sponsoring Muslims in the Balkans and in the Palestinian territories. Unless he does something very substantial in 2008, George W. Bush risks being remembered as one of the worst presidents in American history.

Supporting independence for Muslim Albanians in Kosovo will not lead to stabilization of the Balkans; it will rather lead to the Balkanization of the West. The new thug state will serve as a launching pad for Jihad activities against non-Muslims, just like an independent Palestinian state would do in the Middle East. In the case of Kosovo, the Russians are right and Western leaders, both in the European Union and the United States, are wrong. The Serbs have suffered enough. Give them a break!

In a conflict between Muslims and non-Muslims, other infidels should always support the non-Muslim side. That goes for Kosovo as much as it goes for Kashmir or southern Thailand. It's time to end the demonization of the Serb people and support their struggle against the global Jihad. We are all next in line.
Posted by: Omolugum Omavimble4053 || 12/06/2007 07:11 || Comments || Link || E-Mail|| [569 views] Top|| File under: Global Jihad
WSJ: CIA flip-flop on Iran hardly reassuring
In his press conference yesterday, President Bush went out of his way to praise the "good work" of the intelligence community, whose latest National Intelligence Estimate claims the mullahs of Iran abandoned their nuclear weapons program in 2003. "This is heartening news," Mr. Bush said. "To me, it's a way for us to rally our partners."

We wish we could be as sanguine, both about the quality of U.S. intelligence and its implications for U.S. diplomacy. For years, senior Administration officials, including Condoleezza Rice, have stressed to us how little the government knows about what goes on inside Iran. In 2005, the bipartisan Robb-Silberman report underscored that "Across the board, the Intelligence Community knows disturbingly little about the nuclear programs of many of the world's most dangerous actors." And as our liberal friends used to remind us, you can never trust the CIA. (Only later did they figure out the agency was usually on their side.)

As recently as 2005, the consensus estimate of our spooks was that "Iran currently is determined to develop nuclear weapons" and do so "despite its international obligations and international pressure." This was a "high confidence" judgment. The new NIE says Iran abandoned its nuclear program in 2003 "in response to increasing international scrutiny." This too is a "high confidence" conclusion. One of the two conclusions is wrong, and casts considerable doubt on the entire process by which these "estimates"--the consensus of 16 intelligence bureaucracies--are conducted and accorded gospel status.
Continued on Page 49
Posted by: Pappy || 12/06/2007 00:07 || Comments || Link || E-Mail|| [266 views] Top|| File under: Govt of Iran
NIE: An Abrupt About-Face
Michael Goldfarb and Thomas Joscelyn point out a major problem with the NIE estimate on Iran, to wit --

As many recognize, the latest NIE on Iran's nuclear weapons program directly contradicts what the U.S. Intelligence Community was saying just two years previously. And it appears that this about-face was very recent. How recent?

Consider that on July 11, 2007, roughly four or so months prior to the most recent NIE's publication, Deputy Director of Analysis Thomas Fingar gave the following testimony before the House Armed Services Committee:


Iran and North Korea are the states of most concern to us. The United States' concerns about Iran are shared by many nations, including many of Iran's neighbors. Iran is continuing to pursue uranium enrichment and has shown more interest in protracting negotiations and working to delay and diminish the impact of UNSC sanctions than in reaching an acceptable diplomatic solution. We assess that Tehran is determined to develop nuclear weapons--despite its international obligations and international pressure. This is a grave concern to the other countries in the region whose security would be threatened should Iran acquire nuclear weapons.

This paragraph appeared under the subheading: "Iran Assessed As Determined to Develop Nuclear Weapons." And the entirety of Fingar's 22-page testimony was labeled "Information as of July 11, 2007." No part of it is consistent with the latest NIE, in which our spooks tell us Iran suspended its covert nuclear weapons program in 2003 "primarily in response to international pressure" and they "do not know whether (Iran) currently intends to develop nuclear weapons."

The inconsistencies are more troubling when we realize that, according to the Wall Street Journal, Thomas Fingar is one of the three officials who were responsible for crafting the latest NIE. The Journal cites "an intelligence source" as describing Fingar and his two colleagues as "hyper-partisan anti-Bush officials." (The New York Sun drew attention to one of Fingar's colleagues yesterday.)

So, if it is true that Dr. Fingar played a leading role in crafting this latest NIE, then we are left with serious questions:


Why did your opinion change so drastically in just four months time?

Is the new intelligence or analysis really that good? Is it good enough to overturn your previous assessments? Or, has it never really been good enough to make a definitive assessment at all?

Did your political or ideological leanings, or your policy preferences, or those of your colleagues, influence your opinion in any way?

Many in the mainstream press have been willing to cite this latest NIE unquestioningly. Perhaps they should start asking some pointed questions. (Don't hold your breath.)


Assume for a moment that the current NIE is an honest effort by honest people. Okay, I said assume, so assume already. If Iran decided to stop nuclear weapons development in 2003, that means they looked at Saddam's removal and got very worried. They figured out that the Dhimmicrats, Germany, France, Russia and China combined couldn't restrain George Bush, and decided that perhaps weapons development was pushing things a little too far. So put the program on ice til, say, 2009, all the while waving a big stick and acting like big heat knowing that they can still buffalo and cow the Euros (that's certainly been the case).

Now, assume for the moment that Fingar and his fellow-travellers are the worst sort of scum who are using their positions to sabotage a President whom they openly admit they hate. If the current NIE has been tailored as an attack weapon against Dubya, the real meaning is that CIA is no longer an honest broker (to the extent that it has been one the last thirty years) of intelligence. Is that really something the Dhimmicrats want tied to them if Hildebeast or Obama win in 2008? No amount of lipstick -- claiming that they've now 'reformed' the intelligence community -- will dress up the pig that will be intelligence estimates if they're seen as just one more tool to be used as an axe against one's domestic political enemies.

So the Dhimmicrats have, without realizing it, painted themselves into a corner. Either the current NIE is honest, which means Iran can be moved not by negotiation but by strategic power applied in a blunt way, or the current NIE is dishonest, which means that future NIEs, and future intelligence in general, is pretty much useless for planning our foreign affairs.

Not a position I'd want to be in if I were a Dhimmicratic candidate for president.
Posted by: Steve White || 12/06/2007 00:00 || Comments || Link || E-Mail|| [326 views] Top|| File under: Govt of Iran
Iraq
Television Networks Fade To Black As The U.S. Surge Succeeds In Iraq
Eleven months ago, when President Bush decided to send an additional 30,000 U.S. troops to Iraq in an effort to win the war, correspondents for the big broadcast networks were openly hostile. On NBC, anchor emeritus Tom Brokaw scoffed that sending more troops would "seem to most people . . . like a folly," while White House reporter David Gregory touted the charge of unnamed critics that "the President's resolve has become stubbornness."

Over on CBS, Baghdad correspondent Lara Logan chastised that the last time troop levels were increased "it made absolutely no difference. In fact, security here in Baghdad got even worse." The day after Mr. Bush unveiled his "surge" strategy, Katie Couric argued that "selling the American public on it could be a mission impossible." Her Evening News highlighted the reaction of GOP Senator Chuck Hagel, a media favorite: "I think this speech, given last night by this President, represents the most dangerous foreign policy blunder in this country since Vietnam."

So now that the president's surge strategy has demonstrably paid off in lower casualty rates for our troops and improved security for Iraq citizens, where are the network stories documenting this achievement?
Continued on Page 49
Posted by: Angique Gonque2974 || 12/06/2007 00:00 || Comments || Link || E-Mail|| [276 views] Top|| File under: Iraqi Insurgency
Olde Tyme Religion
Islam and the Truth
StrategyPage preaching to the choir, but needs repeating.


December 6, 2007: Many Moslem leaders simply dismiss reports of the Islamic violence. Despite statistics showing Islamic militants instigating most of the religion based violence in the world, many prominent Moslem religious and secular leaders dismiss the idea that Islamic militants could be responsible. Even Moslem leaders who admit to the facts in English, change their outlook when speaking to their constituencies. The basic line is that Islam is under attack, and any violence by Moslems is defensive, in order to protect their religion and way of life. Islamic terrorism is dismissed as exaggerated and, where it does exist, simply the result of Moslems responding to oppression. This belief in victimization by the infidel (non-Moslem) world is a major factor in the continued popular support of Islamic terrorism. That support only falters among Moslems who have themselves been victims of that violence. And even that tends to be temporary. Take away the Islamic terrorists, and people tend to forget reality real quick.
Posted by: ed || 12/06/2007 08:58 || Comments || Link || E-Mail|| [245 views] Top|| File under:
Syria-Lebanon-Iran
In Iran We Trust?
Granted, a Times Op/Ed, but they actually printed it...


ON Monday the United States intelligence community issued what everyone agrees was blockbuster news: a report stating that in the autumn of 2003, Iran halted its nuclear weapons program. The National Intelligence Estimate has been heralded as a courageous act of independence by the intelligence agencies, and praised by both parties for showing a higher quality of spy work than earlier assessments.

In fact, the report contains the same sorts of flaws that we have learned to expect from our intelligence agency offerings. It, like the report in 2002 that set up the invasion of Iraq, is both misleading and dangerous.

During the past year, a period when Iran's weapons program was supposedly halted, the government has been busy installing some 3,000 gas centrifuges at its plant at Natanz. These machines could, if operated continuously for about a year, create enough enriched uranium to provide fuel for a bomb. In addition, they have no plausible purpose in Iran's civilian nuclear effort. All of Iran's needs for enriched uranium for its energy programs are covered by a contract with Russia.

Iran is also building a heavy water reactor at its research center at Arak. This reactor is ideal for producing plutonium for nuclear bombs, but is of little use in an energy program like Iran's, which does not use plutonium for reactor fuel. India, Israel and Pakistan have all built similar reactors — all with the purpose of fueling nuclear weapons. And why, by the way, does Iran even want a nuclear energy program, when it is sitting on an enormous pool of oil that is now skyrocketing in value? And why is Iran developing long-range Shahab missiles, which make no military sense without nuclear warheads to put on them?

For years these expensive projects have been viewed as evidence of Iran's commitment to nuclear weapons. Why aren't they still? The answer is that the new report defines "nuclear weapons program" in a ludicrously narrow way: it confines it to to enriching uranium at secret sites or working on a nuclear weapon design. But the halting of its secret enrichment and weapon design efforts in 2003 proves only that Iran made a tactical move. It suspended work that, if discovered, would unambiguously reveal intent to build a weapon. It has continued other work, crucial to the ability to make a bomb, that it can pass off as having civilian applications.

That work includes the centrifuges at Natanz, which bring Iran closer to a nuclear weapon every day — two to seven years away. To assert, as the report does, that these centrifuges are "civilian," and not part of Iran's weapons threat, is grossly misleading.

The new report has also upended our sanctions policy, which was just beginning to produce results. Banks and energy companies were pulling back from Iran. The United Nations Security Council had frozen the assets of dozens of Iranian companies. That policy now seems dead. If Iran is not going for the bomb, why punish it?

No company or bank will agree to lose money unless a nuclear threat is clear. Likewise, is it fair for the United Nations to continue to freeze the assets of people like Seyed Jaber Safdari, the manager of the Natanz plant, or companies like Mesbah Energy, the supplier of the reactor at Arak, because of links to a program that American intelligence believes is benign? One European official admitted to us that he and his colleagues were flummoxed. "We have to have a new policy now for going forward," he said, "but we haven't been able to figure out what it is."

This situation is made all the more absurd by the report's suggestion that international pressure offers the only hope of containing Iran. The report has now made such pressure nearly impossible to obtain. It is hardly surprising that China, which last week seemed ready to approve the next round of economic sanctions against Tehran, has now had a change of heart: its ambassador to the United Nations said yesterday that "we all start from the presumption that now things have changed."

We should be suspicious of any document that suddenly gives the Bush administration a pass on a big national security problem it won't solve during its remaining year in office. Is the administration just washing its hands of the intractable Iranian nuclear issue by saying, "If we can't fix it, it ain't broke"?

In any case, the report is an undoubted victory for Iran. Even if it opens the way for direct talks, which would be a benefit, it validates Iran's claim that efforts to shut down Natanz are illegitimate. Thus Iran will be free to operate and add to its centrifuges at Natanz, accumulate a stockpile of low-enriched uranium customary for civilian use, and then have the ability to convert that uranium in a matter of months to weapons grade. This "breakout potential" would create a nuclear threat that we and Iran's neighbors will have to live with for years to come.

Valerie Lincy is the editor of Iranwatch.org. Gary Milhollin is the director of the Wisconsin Project on Nuclear Arms Control.
Posted by: tu3031 || 12/06/2007 14:47 || Comments || Link || E-Mail|| [318 views] Top|| File under:
Who's in the News
38
[untagged]
6
Govt of Iran
5
Taliban
2
Hamas
2
Iraqi Insurgency
2
al-Qaeda
2
Govt of Pakistan
1
Hezbollah
1
Global Jihad
1
Islamic Jihad
1
Islamic State of Iraq
1
Lashkar e-Taiba
1
Mahdi Army
1
Muttahida Majlis-e-Amal
1
Abu Sayyaf
1
Thai Insurgency
1
TNSM
Bookmark
E-Mail Me
The Classics
The O Club
Rantburg Store
The Bloids
The Never-ending Story
Thugburg
Gulf War I
The Way We Were
Bio
Merry-Go-Blog
Hair Through the Ages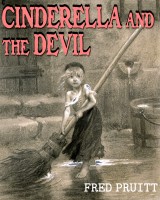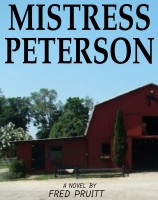 On Sale now!


A multi-volume chronology and reference guide set detailing three years of the Mexican Drug War between 2010 and 2012.

Rantburg.com and borderlandbeat.com correspondent and author Chris Covert presents his first non-fiction work detailing the drug and gang related violence in Mexico.

Chris gives us Mexican press dispatches of drug and gang war violence over three years, presented in a multi volume set intended to chronicle the death, violence and mayhem which has dominated Mexico for six years.
Click here for more information


Meet the Mods
In no particular order...


Steve White
Seafarious
Pappy
lotp
Scooter McGruder
john frum
tu3031
badanov
sherry
ryuge
GolfBravoUSMC
Bright Pebbles
trailing wife
Gloria
Fred
Besoeker
Glenmore
Frank G
3dc
Skidmark
Alaska Paul



Better than the average link...



Rantburg was assembled from recycled algorithms in the United States of America. No trees were destroyed in the production of this weblog. We did hurt some, though. Sorry.
3.236.159.130