-Land of the Free
Seattle-area council member proposes $1M busing program for homeless
[FOXNEWS] A Seattle-area council member is pushing a $1 million proposal that would bus homeless people out of the state as part of a "family reunification" plan.

The plan, proposed by King County Councilman Reagan Dunn, would be a one- or two-year pilot program aimed at helping people who have someone in another state willing to take them in but can't afford the cost of getting there.

Busing programs have been around for decades and have had varying degrees of success. While they can be a cheap and convenient way to connect people, critics warn it could lead to dangerous situations and say there's no guarantee of permanent housing.

The city of Seattle and community organizers already offer free bus tickets as part of their broader approach to homelessness but Dunn's proposal, unveiled Tuesday, focuses on 1,000 homeless people who said they wanted to reconnect with family during a homeless count in King County back in January.

In that survey, 9 percent of respondents said "family reunification" was one piece of support they needed to get off the streets and obtain permanent housing. However,


a person who gets all wrapped up in himself makes a mighty small package...


other things like rental assistance, clearing up credit history and obtaining IDs ranked much higher.


Posted by: Fred || 09/15/2019 00:00 || Comments || Link || E-Mail|| [191 views] Top|| File under:
Home Front: Culture Wars
Virginia Persecutes Christian Realtor Over "Jesus Loves You"
[TheNewAmerican] Under the guise of combating "discrimination," a rogue government body in Virginia is brazenly persecuting and discriminating against a Christian real-estate agent. Her supposed crime: using the phrase "Jesus love you" in her e-mail signature and featuring the John 3:16 Bible verse on her website. Seriously. But now, a prominent Christian legal organization is coming to her aid, warning that anti-Christian discrimination cannot be tolerated in America.



Until recently, Virginia Realtor Hadassah Carter has never been accused by anyone of "discrimination." Her clients include Catholics, Jews, Hindus, Muslims, Kenyans, and more. And no client has ever suggested anything wrong. But because she is Christian and publicly shares her faith, authorities at the Virginia Real Estate Board put a target on her back. If the government is successful, Carter will either forfeit her God-given rights to free speech and religious liberty, or lose her livelihood.

Even more terrifying than the individual persecution of Carter, perhaps, are the broader implications of the case for religious liberty and free speech in Virginia and beyond. If state authorities are successful in silencing or destroying Carter, it could mean that everyone who holds a government license to engage in commerce ‐ from plumbers and barbers to hairstylists and attorneys - could lose their God-given rights to speak, too.

Ironically, Carter became a target while reporting a case of suspected racial discrimination to authorities. It seems the email alerted them to her signature pointing out that, as John 3:16 puts it, "For God so loved the world, that he gave his only begotten Son, that whosoever believeth in him should not perish, but have everlasting life." She was never accused of refusing to rent to or represent anyone. Instead, the argument is that a realtor using religious speech could hypothetically make somebody "feel" discriminated against.

And so, with officials claiming "Jesus loves you" was a violation of the state's "fair housing" statute, Carter became a target. Among other actions, they forced her employer into an agreement that required them to either fire her or monitor her and report any religious comments she might make to the government. Of course, as a Christian, Carter could not remain silent about Christ, so she resigned rather than be silenced.
With people like an Ibrahim Moiz on the board, not much else can be expected.
Posted by: Dron66046 || 09/15/2019 16:21 || Comments || Link || E-Mail|| [161 views] Top|| File under:
Home Front: Politix
The Questions Asked By Mike Flynn's Lawyer Shows She Has Been Getting A Lot Of Help From Within The FBI
[RedState] On Thursday, Mike Flynn's legal team was back in court. What the team, led by the awesome Sidney Powell, is trying to do is to convince a federal judge that the government's treatment of Flynn has been so egregious and so in defiance of court orders that the only remedy is to throw out the case. My colleague, Bonchie, covered it in Michael Flynn's Legal Team Throws Down The Gauntlet. Essentially, Powell asked Judge Emmett Sullivan to make the government show cause as to why it should not be held in contempt.

Now that Powell's full motion to compel has been unsealed, we can see that she knows a helluva lot about what went on within the upper ranks of the FBI and that can only be because someone who was in the room at critical times is feeding her information.
Posted by: g(r)omgoru || 09/15/2019 11:27 || Comments || Link || E-Mail|| [223 views] Top|| File under:
Sen. Kennedy: Trusting Russia, North Korea, Iran like trusting 'a Jussie Smollett police report'
[FoxNews] Republican Sen. John Kennedy of Louisiana on Saturday said America can't trust nations like Russia and Iran, comparing their leaders' credibility to that of disgraced actor Jussie Smollett.


Or a Democrat


"I trust Russia and China and Iran and North Korea like I trust a Jussie Smollett police report," Kennedy said, referring to the former "Empire" actor accused of lying to police about being a hate crime victim.

"You can't trust them and they're not going to stop -- they're not our friends. Since President Trump took office, they don't love us anymore, but I think, by God, they respect us now," he added during an appearance on "Your World."

Kennedy was responding to former Defense Secretary James Mattis previously saying he was very worried about Russian President Vladimir Putin and considered him a "threat."

Former Special Counsel Robert Mueller's report, released earlier this year, found that Putin's government engaged in a concerted effort to influence the 2016 presidential election.

Since before Trump's election, the Justice Department has been investigating that meddling and potential collaboration with the Trump campaign.

The Trump team alleged, however, that DOJ officials abused their power in order to investigate his campaign.

More details are expected to surface, with the Justice Department's inspector general telling lawmakers Friday that he has submitted a draft report on potential surveillance abuses.

Kennedy told "Your World" host Neil Cavuto that Attorney General William Barr, who received the draft, should work to release that report publicly as soon as possible.

If the report shows surveillance abuses, Kennedy said the perpetrators need to be "dismissed."

"If necessary," he added, "they need to be prosecuted with great vengeance and furious anger."


Erm, yea
Posted by: Seeking Cure For Ignorance || 09/15/2019 00:00 || Comments || Link || E-Mail|| [176 views] Top|| File under:
Pete Buttigieg: James Bond Not 'Intrinsically White'
[BREITBART] Mayor Pete Buttigieg

...the testicleless mayor of South Bend, Indiana, since 2012. Buttigieg graduated from Harvard College and, on a Rhodes Scholarship, from Pembroke College, Oxford. From 2007 to 2010, he worked at McKinsey and Company, a consulting firm. From 2009 to 2017 Buttigieg served as an intelligence officer in the United States Navy Reserve, attaining the rank of lieutenant and deploying to Afghanistan in 2014. Buttigieg was first elected mayor of South Bend in 2011 and was reelected in 2015. During his second term, he announced he was gay. Buttigieg also campaigned for Indiana state treasurer in 2010 and for chair of the Democratic National Committee in 2017, losing both elections. He is running for the Dem nomination in 2020 on the theory that being mayor of a nondescript medium sized city is qualification to run the country...
believes that characters like James Bond are not "intrinsically white," allowing Hollywood executives to switch up the race of any character.

"I think, whether we're talking about James Bond or whether we're talking about comic books, it makes sense for the portrayal of these characters to reflect the amazing cultural diversity of the country," he said when asked about black actors playing characters that were previously played by white actors.
Oooo! How edgey
The South Bend mayor weighed in on pop culture on Friday in an interview with TMZ Live after the Democrat debate.

One of the TMZ hosts asked about the current proposal by Marvel Producer Kevin Feige,who floated the idea of casting white X-Men characters Professor X and Magneto as black.


Genius!


Buttigieg praised recent portrayals of the leading X-Men characters by white actors but indicated that changing their race would be a good thing.

"Look, one of the beauties of making comic books into movies is, you can reimagine them constantly and there's nothing intrinsically white about any of those character roles," he said.

He added that he would "love" to see a racial change of characters in the upcoming X-Men movies.

"I just care about whether it's going to be good ‐ and I believe that they are up to that in producing a new film, and I would love to see that kind of diversity."


Posted by: Fred || 09/15/2019 00:00 || Comments || Link || E-Mail|| [345 views] Top|| File under:
Lou Dobbs on Romney declining to endorse in 2020: 'What is wrong with this man?'
[THEHILL] Fox Business host Lou Dobbs went after Sen. Willard Mitt Romney

...former governor of Massachussetts, the Publican nominee for president in 2012, now Senator from Utah. He is the son of the former governor of Michigan, George Romney, who himself ran for president after saving American Motors from failure, though not permanently. Romney has a record as a successful businessman, heading Bain Capital, and he rescued the 2002 Winter Olympics from the midst of bribery and mismanagement scandals. He is currently a member of the Never Trump Party and is attempting to assume the mantle of the late John McCain...
on Friday after the Utah Republican said this week that he does not plan to endorse President Trump or others in 2020, asking, "What is wrong with this man?"

Dobbs, a vocal backer of Trump, referred to the GOP senator as a "never Trumper and RINO" in a segment Friday night. He began the segment by touting Trump's electoral chances in 2020 as well as predictions that there won't be a recession next year.

"Can you hear the tears falling on the marble floors under those terrible, terrible anti-Trump-ers?" he asked, suggesting more attention should be paid to "this booming Trump economy."

He then shared news that Romney would not endorse in the 2020 presidential race, either before or during the general election when Trump is seeking a second term.

"Romney says he has no plans to endorse President Trump for the 2020 election," Dobbs began.

"I know many of you were waiting to hear what Romney would be saying about our president," he deadpanned. "Well, there it is."

The segment was first reported by Mediaite.

Dobbs noted that Romney was so far declining to endorse Trump "or any other Republican candidate in the primary or general election."

"I mean the despair is spreading across the country now," he said.

Dobbs pointed out that Romney also declined to endorse Trump in 2016 before he eventually won, adding: "As you can see, he's not a quick learner."

He then turned to interview former White House aide Kelly Sadler, a communications official for a pro-Trump super PAC, about Romney, asking: "What is wrong with this man?"

Romney, who has sporadically broken with Trump on various policy issues, said this week that he doesn't plan to endorse anyone in the 2020 election.

"I'm not planning on endorsing in the presidential race," he told CNN. "At this stage, I'm not planning on endorsing in the primary or in the general."


Posted by: Fred || 09/15/2019 00:00 || Comments || Link || E-Mail|| [296 views] Top|| File under:
Democratic senator warns O'Rourke AR-15 pledge could haunt party for years
[THEHILL] Sen. Christopher Coons (D-Del.) on Friday warned that Beto O'Rourke;

...Kennedyeque businessman, musician, skateboard artiste, and politician who represented Texas' 16th congressional district in the United States House of Representatives from 2013 to 2019. Beto is a Latino nickname for people whose names end in "erto," like "Roberto" or "Alberto." He is seeking the Dem nomination for President in 2020 because he has nice hair and lots of teeth. He was born into a local political family in El Paso, Texas and is a graduate of a prep school and Columbia University, which is not in Texas. In 2005, he was elected to the El Paso City Council. He was elected to Congress in 2012 after defeating eight-term incumbent Silvestre Reyes in the Democratic primary. He declined to seek re-election in 2018, instead running for the Senate against Republican Ted Cruz, running a campaign that drew national attention because of his skateboarding skills. A few months after he lost, he announced his campaign for President...
's pledge that the government will confiscate semiautomatic AR-15 rifles will become a rallying cry for gun rights groups for years to come and haunt the Democratic Party far into the future.

"I frankly think that that clip will be played for years at Second Amendment rallies with organizations that try to scare people by saying that Democrats are coming for your guns," Coons, an ally of former Vice President Joe Foreign Policy Whiz Kid Biden
...Failed seeker of the Democratic presidential nomination on multiple occasions, vice president under Barack Obama, giving it a last try in his dotage for 2020...
in the Democratic race, told CNN's Poppy Harlow in an interview.

O'Rourke, a former member of Congress from Texas, received loud applause at the Democratic debate in Houston on Thursday when he declared: "Hell yes, we're going to take your AR-15, your AK-47. We're not going to allow it to be used against fellow Americans anymore."

O'Rourke's statement confirms the fears of many Republicans and gun rights advocates who say the ultimate goal of the gun control movement is government confiscation of firearms.

"When you really understand what the endgame of the left is, it's literally mandatory buybacks or as I call it: confiscation. This is a step-by-step process for them," Sen. Ron Johnson (R-Wis.) told The Hill Thursday when asked about the debate over expanded background checks for firearms sales.

Coons, who is working with Republicans to pass more modest gun control measures, scrambled on Friday to contain the fallout from O'Rourke's statement.

"I don't think having our presidential candidates, like Congressman O'Rourke did, say that we're going to try to take people's guns against their will is a wise policy or political move," Coons said.

Asked if O'Rourke's statement was irresponsible or hurt the party, Coons said, "we'll have to see."

Coons has sponsored a bill with Sen. Pat Toomey (R-Pa.) that would require law enforcement officials to be notified when someone prohibited from purchasing a gun attempts to buy one.


Posted by: Fred || 09/15/2019 00:00 || Comments || Link || E-Mail|| [303 views] Top|| File under:
The crackers and frackers could hold the keys to 2020
[WASHINGTONEXAMINER] All Darrin Kelly wanted for the energy workers in Western Pennsylvania was that the Democratic presidential hopefuls would talk to them before going to war against shale.

That opportunity slipped away last Friday when Elizabeth Being Native American has been part of my story since the day I was born Warren
...Dem Senatrix from Massachussetts, who traces her noble lineage all the way back to Big Chief Spouting Bull. It has been alleged that she speaks with forked tongue but she denies that. She had a DNA test to prove her lineage and it turns out she's colorless...
joined Bernie Sanders
Continued on Page 49
Posted by: Fred || 09/15/2019 00:00 || Comments || Link || E-Mail|| [437 views] Top|| File under:
Who's in the News
24
[untagged]
5
Govt of Pakistan
4
Taliban
3
al-Nusra
3
Moslem Colonists
3
Govt of Iran
3
Govt of Iraq
3
Sublime Porte
3
Houthis
2
Arab Spring
2
Govt of Iran Proxies
2
al-Shabaab (AQ)
2
Govt of Syria
1
Hamas
1
Govt of Sudan
1
al-Qaeda
1
Human Trafficking
1
Lashkar e-Taiba
1
Palestinian Authority
Bookmark
E-Mail Me
The Classics
The O Club
Rantburg Store
The Bloids
The Never-ending Story
Thugburg
Gulf War I
The Way We Were
Bio
Merry-Go-Blog
Hair Through the Ages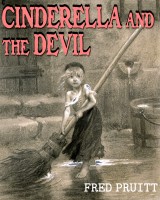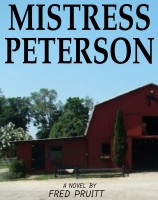 On Sale now!


A multi-volume chronology and reference guide set detailing three years of the Mexican Drug War between 2010 and 2012.

Rantburg.com and borderlandbeat.com correspondent and author Chris Covert presents his first non-fiction work detailing the drug and gang related violence in Mexico.

Chris gives us Mexican press dispatches of drug and gang war violence over three years, presented in a multi volume set intended to chronicle the death, violence and mayhem which has dominated Mexico for six years.
Click here for more information


Meet the Mods
In no particular order...


Steve White
Seafarious
Pappy
lotp
Scooter McGruder
john frum
tu3031
badanov
sherry
ryuge
GolfBravoUSMC
Bright Pebbles
trailing wife
Gloria
Fred
Besoeker
Glenmore
Frank G
3dc
Skidmark
Alaska Paul



Better than the average link...



Rantburg was assembled from recycled algorithms in the United States of America. No trees were destroyed in the production of this weblog. We did hurt some, though. Sorry.
3.226.243.226