Afghanistan
Taliban kill four Afghan soldiers in ambush
Taliban guerrillas killed four Afghan soldiers in an ambush in the restive southern province of Helmand where British troops have begun setting up bases as part of an expanded NATO deployment. The soldiers were killed during a patrol on Thursday night in Girishk district and the attackers fled after a brief clash, district police chief Khan Mohammad Khan said on Friday. "The soldiers were patrolling in vehicles when they were attacked," he said. "Four soldiers were killed and one wounded while one Taliban fighter was killed and five wounded."

A Taliban spokesman, Qari Mohammad Yousuf, said Taliban fighters had killed 12 Afghan soldiers in the ambush.
Posted by: Fred || 02/25/2006 00:00 || Comments || Link || E-Mail|| [6460 views] Top|| File under:
Africa Subsaharan
11 killed, nine churches torched in Nigeria
ENUGU: Muslim and Christian mobs killed 11 people in three Nigerian cities on Friday, extending a week of tit-for-tat religious riots that have claimed at least 157 lives and injured more than 900. In Kontagora, machete-wielding Muslim mobs killed nine people and torched four Christian churches, said a Nigerian Red Cross official. They also looted shops owned by minority Christians, police said.

In Enugu, Christian youths armed with machetes and clubs attacked Muslims, beating one motorcycle taxi driver to death and burning a mosque. A stray bullet also killed an 8-year-old Christian girl and rioters blocked off the area with burning barricades. James Obi, a market trader who was part of the mob in Enugu, said they killed the taxi driver, known locally as an Okada, after a rumour that a Muslim policeman killed a Christian boy. "We got angry and we killed one of them on Okada. His corpse has been set ablaze," he said.

In Potiskum, Muslim youths burned shops, churches and houses belonging to minority Christians early on Friday. Police said 65 rioters were arrested. Federal Police spokesman Haz Iwendi said the violence broke out late on Thursday in Kontagora. "There were skirmishes in Kontagora. It started last night and continued this morning. Eleven deaths were recorded. Nine churches were burnt and vehicles were destroyed," he said. "Twenty-six suspects have been arrested," he said, adding, "the place is now calm."
Posted by: Fred || 02/25/2006 00:00 || Comments || Link || E-Mail|| [6482 views] Top|| File under:
Arabia
Al Qaeda claims responsibility for Saudi attack
Saudi-born Osama bin Laden's al Qaeda group claimed responsibility for Friday's attack on a major Saudi oil facility at Abqaiq, the group said in an Internet statement.

The statement, posted by the al Qaeda group in the Peninsula on a Web site often used by militant groups, said two of its members carried out the suicide operation, but gave no details.

"With grace from God alone, hero mujahideen from the squadron of Sheikh Osama bin Laden succeeded today (Friday)...in penetrating a plant for refining oil and gas in the town of Abqaiq in the eastern part of the peninsula, and then allowed two car bombs in driven by two martyrdom seekers," it said.

The statement added: "These plants help in stealing the Muslims' wealth of oil."

The group said it would give further details of the operation and those who carried it out at a later stage.

It said the operation was within the framework of efforts by al Qaeda to prevent the theft of Muslims' wealth by "crusaders and Jews" and to force "infidels" out of the peninsula.

Al Qaeda leaders have called on militants to wage attacks on oil targets in the Gulf region.

The authenticity of the statement could not be verified.

Posted by: lotp || 02/25/2006 00:00 || Comments || Link || E-Mail|| [6469 views] Top|| File under:
Europe
Now Playing to German Islamists: Valley of the Wolves
A virulently anti-Semitic film about the Iraq war has provoked a storm of protest in Germany after it sold out to cheering audiences from the country's 2.5 million-strong Turkish community.

Valley of the Wolves, by the Turkish director Serdan Akar, shows crazed American GIs massacring innocent guests at a wedding party and scenes in which a Jewish surgeon removes organs from Iraqi prisoners in a style reminiscent of the Nazi death camp doctor Joseph Mengele.

Bavaria's interior minister admitted last week that he had dispatched intelligence service agents to cinemas showing the film to "gauge" audience reaction and identify potential radicals. Edmund Stoiber, the state's conservative prime minister, has appealed to cinema operators to remove what he described as "this racist and anti-Western hate film" from their programmes.

The £6 million film, the most expensive Turkish production ever made, had already proved a box office hit in Turkey, where it first opened last month at a gala attended by the wife of the country's prime minister. The production went on general release in Germany a fortnight ago and has had full houses ever since. More than 130,000 people, most of them young Muslims, saw the film in the first five days of its opening. At a packed cinema in a largely Turkish immigrant district of Berlin last week, Valley of the Wolves was being watched almost exclusively by young Turkish men. They clapped furiously when the Turkish hero of the film was shown blowing up a building occupied by the United States military commander in northern Iraq.

In the closing sequence, the hero is shown plunging a dagger into the heart of a US commander called Sam, played by Billy Zane. The audience responded by standing up and chanting "Allah is great!"

Afterwards, an 18-year-old member of the audience said: "The Americans always behave like this. They slaughtered the Red Indians and killed thousands in Vietnam.

"I was not shocked by the film, I see this on the news every day."

The nature of the film and the enthusiastic reception given to it by young Muslims, has both shocked and polarised politicians and community leaders. Bernd Neumann, the culture minister in Chancellor Angela Merkel's government complained last week that the reaction to the film "raises serious questions about the values of our society and our ability to instil them".

Kenan Kolat, the head of Germany's Turkish community, insisted that a ban on the film would make matters worse. "If it is withdrawn, it will raise levels of identification with the film," he said. "A democracy must be able to endure films that it doesn't approve of."


As opposed to cartoons about a religious Profit™.

Alin Sahin, the film's distributor in Germany, argued: "When a cartoonist insults two billion Muslims it is considered freedom of opinion, but when an action film takes on the Americans it is considered demagoguery. Something is wrong."

But those arguing for a ban on Valley of the Wolves appeared to have won a partial victory last week when Cinemaxx, one of Germany's largest cinema chains, announced that it was withdrawing the film.
Posted by: Captain America || 02/25/2006 21:00 || Comments || Link || E-Mail|| [6469 views] Top|| File under:
Finnish magazine editor fired for new cartoons
The editor of a small Finnish culture magazine was fired on Friday for publishing new Prophet Muhammad cartoons satirising the global row over the caricatures, said the magazine. Jussi Vilkuna, the editor-in-chief of Kaltio, was sacked after he refused to remove the cartoons from the publication's website as requested by the magazine's board of directors.


"Herbert? Those aren't vertebrates are they?"
"No, Maudette. Those are trilobites, I believe. Or maybe Finnish publishers."

"It was a very big mistake to put these comics in the magazine. We are very sorry about this and have just fired our editor Jussi Vilkuna. We will now as soon as possible take the cartoons off the web," said Harri Kynnoes, chairman of the board.


"Please don't burn our embassies!"

In the series of drawings, which appeared on the magazine's website but not in its print version, Mohammed is debating freedom of speech with a cartoonist. Vilkuna had served as editor for almost seven years. Three insurance companies withdrew their advertisements from the Kaltio website in reaction to the caricatures. Kaltio, which calls itself an "opinion-magazine", has about 2,000 print subscribers throughout Finland and has been published for more than 60 years.
Posted by: Fred || 02/25/2006 00:00 || Comments || Link || E-Mail|| [6459 views] Top|| File under:
Jyllands-Posten wins prize for cartoons
COPENHAGEN: Danish newspaper Jyllands-Posten, which angered the Muslim world by publishing cartoons of Prophet Muhammad (PTUI peanut butter upon ham) last year, has won a Danish critical journalism award for its initiative.


Maudette! Look! There's vertebrates everywhere!

Denmark's largest daily was honoured with the Victor Prize for "having opened everyone's eyes by showing how easy it is to introduce cracks in freedom of expression and how so-called political correctness is infiltrating what we believe to be inalienable rights," said Hans Engell, the editor of tabloid Ekstra Bladet which awards the prize, during a prize ceremony in Copenhagen late on Thursday.


Bravo, Hans! Couldn't have said it better myself!

The Victor Prize, named for the late editor-in-chief of Ekstra Bladet Victor Andreasen, was handed to Jyllands-Posten's editor Carsten Juste. "This prize is awarded to Jyllands-Posten for its adamant defense for months of freedom of expression, which is under threat," said Engell. "Jyllands-Posten only did its duty: exercise its right to freedom of expression," he added. Juste, guarded by two secret service bodyguards, noted, "how fragile freedom of expression is" as he accepted the award, his newspaper reported.


I was never that fond of Tuborg before, but it's tasting better with each bottle. I salute the Danes.
Posted by: Fred || 02/25/2006 00:00 || Comments || Link || E-Mail|| [6457 views] Top|| File under:
Home Front: WoT
U.S. Intelligence Agencies Backed Dubai Port Deal
Reviews by U.S. intelligence agencies supported Dubai Ports World's purchase of the British company running terminals at six American seaports, and the assessments were made available to the Treasury Department-run interagency committee that approved the deal, according to senior administration officials.

The intelligence studies were coordinated by the Intelligence Community Acquisition Risk Center, a new organization under the office of the Director of National Intelligence John D. Negroponte, said one official. The center normally does broad threat analyses of foreign commercial entities that seek to do business with U.S. intelligence agencies.

Rep. Rush D. Holt (D-N.J.), a member of the House Permanent Select Committee on Intelligence, yesterday asked the panel's chairman, Rep. Peter Hoekstra (R-Mich.), to have a full briefing on intelligence reviews of the port deal and provide "any classified intelligence community assessments that are pertinent." Holt's concern is finding out how closely potential terrorism threats were examined, according to congressional sources.

While contents of the intelligence assessments remain classified, current and former intelligence officials yesterday spoke highly of the level of counterterrorism cooperation provided after Sept. 11, 2001, by Dubai and several of the other states that make up the United Arab Emirates.

A former senior CIA official recalled that, although money transfers from Dubai were used by the Sept. 11 hijackers, Dubai's security services "were one of the best in the UAE to work with" after the attacks. He said that once the agency moved against Pakistani nuclear scientist Abdul Qadeer Khan and his black-market sales of nuclear technology, "they helped facilitate the CIA's penetration of Khan's network."

Dubai also assisted in the capture of al-Qaeda terrorists. An al-Qaeda statement released in Arabic in spring 2002 refers to UAE officials as wanting to "appease the Americans' wishes" including detaining "a number of Mujahideen," according to captured documents made available last week by the Combating Terrorism Center at West Point. The al-Qaeda statement threatened the UAE, saying that "you are an easier target than them; your homeland is exposed to us."

One intelligence official pointed out that when the U.S. Navy no longer made regular use of Yemen after the USS Cole was attacked in 2000, it moved its port calls for supplies and repairs to Dubai.

Marine Corps Gen. Peter Pace, chairman of the Joint Chiefs of Staff, on Tuesday praised the "superb" military-to-military relationship with the UAE, saying, "In everything that we have asked and work with them on, they have proven to be very, very solid partners."

The new emir of Dubai, Sheik Mohammad bin Rashid al-Maktoum, who as crown prince was the UAE defense minister, also played a major role in pushing financial deals such as the Dubai Ports World's purchase of the firm, Peninsular and Oriental Steam Navigation Co. of London.


SFGate reports that Homeland Security objected to the deal at first, but okayed it later.
Posted by: lotp || 02/25/2006 16:19 || Comments || Link || E-Mail|| [6472 views] Top|| File under:
The FBI raidsYemen airline offices in Dearborn, Detroit
The raid was carried out after Yemeni president Ali Abdallah Salah refused a White House request to arrest the prominent radical Sheikh Abdul Majid Zindani, head of the powerful Islamist al-Islah (Reform) party and Iman University of Sanaa, for inciting to terrorism.

DEBKAfile's counter-terror sources report that although the sheikh is on a UN list of terrorists, Salah included him in his official party to the Islamic Conference summit in Mecca last December. He is respected as a scholar in Saudi Arabia. The Yemeni president demanded US intelligence proofs of Zindani's involvement in terrorism. Iman University is known as a breeding ground for radical Islamists. He has been recorded in a speech as accusing "Bush and the Jews" of conspiring to carry out the Sept. 11 attack in New York

Posted by: lotp || 02/25/2006 15:48 || Comments || Link || E-Mail|| [6466 views] Top|| File under:
Ricin found in U. Texas dorm
A substance found by a University of Texas student at a dorm has tested positive for ricin, a potentially deadly poison, officials said.

Two students were receiving medical attention for potential exposure, although neither has exhibited symptoms, said Dr. Theresa Spalding of UT Student Health Services.

The chunky powder was found by one of them at the Moore-Hill dormitory Thursday afternoon and reported to university police. Preliminary tests came back positive for ricin Friday.

School officials said they haven't determined where the ricin came from, UT police spokeswoman Rhonda Weldon said.

The powder fell on the student's hands from a roll of quarters she unwrapped to use for laundry. The student's roommate is the other person who was receiving treatment; the quarters had been in their dorm room for several months, Spalding said.

The dorm was sanitized and inspected, and students were cleared to return early Saturday, the university said.

Health officials met with students and staff who were potentially exposed, but so far, none have shown any symptoms, the university said in a statement. Symptoms can include anything from difficulty breathing, fever, cough, nausea and sweating to severe vomiting and dehydration.

"We were very concerned as soon as we heard about the positive testing late this evening," Spalding said Friday.

Ricin is extracted from castor beans and can be added to food or water, injected or sprayed as an aerosol. It can be in the form of a powder, mist, pellet, or it can be dissolved in water or weak acid.


Posted by: lotp || 02/25/2006 10:27 || Comments || Link || E-Mail|| [6463 views] Top|| File under:
India-Pakistan
Bara residents told to leave homes as operation looms
BARA: A top-level meeting on Friday approved action against self-proclaimed 'spiritual leader' Mufti Munir Shakir for taking "law into own hands" as residents of the area have been told to leave their homes to minimize losses during the operation against miscreants.


"Take what you can carry and get out! There's a posse a-comin'!"

Continued fighting in Bara between two rival groups had prompted the Governor's House to intervene in the situation.


"Aaar! We're holier 'n youse are!"
"Die, apostate!"
"Take that, infidel!"

According to a statement from the Governor's House, the decision to intervene comes as Shakir-led radical groups continued attacks on rival group members for the second consecutive day after clashes left three dead and several wounded on Thursday. It was concluded (in the meeting) that to restore peace and avoid ongoing bloodshed of innocent people, it has become absolutely necessary for the government to take action.


"Lt. Chaudry! It is necessary to restore peace and avoid ongoing bloodshed of innocent people!"
"Yessir!"
"Tell them to send up the dynamite!"

"The meeting unanimously decided that punitive action against the Mufti group be taken immediately and the political administration (of Khyber Agency) had been directed to issue notices to residents of the areas to clear their houses immediately to minimise damages."


"The government's coming the save you! Run!"

A resident of Bara sub-division told Daily Times that there was "absolute lawlessness" as the administration had given the Shakir group a free hand. "The radical group continued attacks on the rival group on Friday burning down the house of the deputy chief of Bara Peace Committee, Maulana Mustameem, in Nala Malikdeenkhel," Jan Muhammad Afridi said.


Bara Peace Committee... headed by a holy man... and they burned down his house. I like it!

A tribal journalist said that two people were killed when the Shakir group attacked rival group members and six were wounded. He said the armed group members were attacking rivals and the deployed paramilitary force was not intervening in the clashes.


"Who? Us? Intervene? Yer kidding, right?"

Earlier, Shakir defied a Jirga's decision to leave Khyber Agency whereas the rival group leader, Pir Saifur Rehman, left the area.
Posted by: Fred || 02/25/2006 00:00 || Comments || Link || E-Mail|| [6459 views] Top|| File under:
2 FC men among three killed
QUETTA: Three people, including two Frontier Corps soldiers, were killed and one was injured on Friday when tribesmen attacked them in Dera Bugti's Pathar Nala area, some 375 kilometres southeast of Quetta. Balochistan government spokesman Raziq Bugti said the FC men were defusing landmines installed in the Pathar Nala area when unidentified men attacked them. An FC man stepped on a landmine that exploded, killing two personnel and injuring one critically. Paramilitary forces retaliated and killed one of the attackers, Bugti added. Government officials claim that tribesmen have spread a large number of landmines in the area situated near the gas plants. Dera Bugti District Coordination Officer Abdul Samad Lasi said that Loti and Pirkoh gas plants were closed after several attacks on gas pipelines and wells in the area.

Also,


Are you ready for this? Better sit down...

a gas pipeline
exploded in Saryab area and gas supply was suspended to nearby localities. No causality was reported. It was a third attack on a gas pipeline in Quetta since February 20. An attempt was foiled when law enforcement agencies defused a bomb on February 20 but two bombs were later detonated. Gas Company General Manager Muhammad Nawaz said that repairs were underway and would be completed soon. Online reported that at least three rockets were fired at an FC check-post in the Kahan area. No casualty was reported. The Pirkoh gas pipeline was damaged again by an explosion on Friday.
Posted by: Fred || 02/25/2006 00:00 || Comments || Link || E-Mail|| [6458 views] Top|| File under:
Thousands protest cartoons
Thousands of people peacefully protested across the country on Friday against the publication of cartoons of the Holy Prophet (peace be upon him) in European newspapers. The protest call was issued by the Muttahida Majlis-e-Amal (MMA). Public gatherings were arranged after Friday prayers at Karachi Company, Tench Bata and Bakra Mandi in Islamabad, while a protest was held at Liaquat Bagh in Rawalpindi. MMA Secretary General Maulana Fazlur Rehman and Maulana Abdul Ghafoor Haidry of the Jamiat Ulema-e-Islam led the protests.

A joint protest was carried out by the MMA and the Tahafuz Namoos-e-Risalat Mahaz in Lahore. Demonstrations were held at Lawrence Road and the Lahore Press Club. MMA President Qazi Hussain Ahmed was detained in the JI headquarters at Mansoora and was not allowed to participate in the protest.

In Peshawar, two main rallies were taken out from Masjid Moonbat Mohabat Khan and Madni Masjid in Namak Mandi. Around 3,000 people participated in a protest rally in Gujranwala, which started from Sheranwala Garden and peacefully ended at Sialkoti Gate. Meanwhile, thousands of protestors participated in demonstrations in Khyber, South Waziristan and Bajaur.
Posted by: Fred || 02/25/2006 00:00 || Comments || Link || E-Mail|| [6459 views] Top|| File under:
Iraq
Sunnis and Sadr's Shiites make peace
We'll see ... looks like the religious conservatives may be joining forces against the seculars/moderates.

THE movement of Shiite cleric Moqtada al-Sadr, alleged to have played a role in the anti-Sunni violence over the last few days, publicly made peace with political and religious Sunni leaders overnight.

Four sheikhs from the Sadr movement made a "pact of honour" with the conservative Sunni Muslim Scholars Association, and called for an end to attacks on places of worship, the shedding of blood and condemning any act leading to sedition.

The agreement was made in the particularly symbolic setting of Baghdad's premier Sunni mosque Abu Hanifa where the Shiite sheikhs prayed under the guidance of Sunni imam Abdel Salam al-Qubaissi.

The meeting was broadcast on television and the religious leaders all "condemned the blowing up of the Shiite mausoleum of Samarra as much as the acts of sabotage against the houses of God as well as the assassinations and terrorisation of Muslims".

The statement made reference to the key concerns of both communities with the violent aftermath to the attack on the Samarra mausoleum which saw more than 119 people die.

The sheikhs condemned "those who excommunicate Muslims" a reference to the "takfireen" or Islamist extremists like Abu Musab al-Zarqawi who justify killing fellow Muslims by declaring them non-Muslims.

"It is not permitted to spill the Iraqi blood and to touch the houses of God," said the statement, adding that any mosques taken over by another community should be returned.

The meeting also announced the formation of a commission to "determine the reasons for the crisis with a view to solving it", while also calling for a timetable for the withdrawal of US troops.

On the political front, Salam al-Maliki, a cabinet minister allied to Sadr, and Iyad al-Sammaraie of the Sunni Islamic Party proclaimed their own reconciliation at a joint press conference, aired on Iraqi state television.

The Islamic Party belongs to the Sunni National Concord Front, which won 44 seats in parliament and has broken off talks on forming the next Iraqi government since Wednesday's eruption of violence.

While overwhelmingly Shiite and representing thousands of poor and disaffected Shiites across the country, Sadr's movement has often made overtures to the Sunni Arabs over their mutual dislike of the US presence in the country.

Still, the roving bands of gun-toting, black clad youths attacking Sunnis and their places of worship on Wednesday were widely believed to have connections to the Mehdi Army, the armed wing of Sadr's movement.

In fact, Sadr's office in Najaf issued a statement Saturday calling on his followers to eschew their trademark black uniforms.

"The order has been given to members of the Mehdi Army to no longer wear their black uniform, so that it not exploited by those who commit crimes," said the statement.

The statement added that those attacking mosques were "criminal bands with no links to the Sadr movement."



Posted by: lotp || 02/25/2006 16:14 || Comments || Link || E-Mail|| [6465 views] Top|| File under:
Reagan launches 1st combat mission - in Iraq
Hmmmm - thought they were on WesPac tour...seem to be a little further west. Wonder why?
Aircraft from the San Diego-based carrier Ronald Reagan began bombing targets in Iraq this week after arriving for duty in the Persian Gulf, according a news release yesterday from the ship.

An F/A-18E Super Hornet from Strike Fighter Attack Squadron 115 launched the first combat mission from the Reagan on Wednesday.

The Navy commissioned the ship in 2003, and it moved to California the following year. The carrier left San Diego Jan. 4 with about 6,000 sailors on its first combat deployment.

Rear Adm. Michael H. Miller is commanding the Ronald Reagan Strike Group, which also includes the cruiser Lake Champlain, the destroyers McCampbell and Decatur, the combat-support ship Rainier, strike fighter squadrons 22, 113 and 115, early warning squadron 113, electronic-warfare squadron 139 and helicopter anti-submarine squadron 4.


Posted by: Frank G || 02/25/2006 12:52 || Comments || Link || E-Mail|| [6463 views] Top|| File under:
Curfew stops bloodshed in Iraq
Baghdad residents stayed off the streets on Friday as the government put the capital under a last-minute daytime curfew to try to stop sectarian violence between Sunnis and Shias on the Muslim day of prayer. In a critical test for the Shia-led government's authority and its for its new, US-trained forces after two days of killings, police and Iraqi troops were out in force in Baghdad, turning back those few motorists unaware of the ban on traffic announced overnight. US forces kept a low profile. Reprisal attacks on minority Sunni mosques and more than 130 deaths following Wednesday's suspected Al Qaeda bombing of a Shia shrine have seen the United States and United Nations joining efforts to avert all-out civil war that could wreck US hopes of withdrawing troops and inflame the entire Middle East.

Gunmen stormed a house and killed two Shia men and a woman in Latifiya, just outside Baghdad, at dawn on Friday despite the curfew. Two children were wounded in the attack. The streets of the capital were quiet at mid-morning but residents feared the violence could boil over. A spokesman for radical young Shia cleric Moqtada Al-Sadr said his followers planned to march to mosques in his Baghdad stronghold despite the curfew to worship at the weekly midday prayers.

In Basra and other cities in the heavily Shia south of Iraq, where the curfew does not apply, weekend activities looked normal and religious leaders said they expected full mosques.

Even if the curfew calms passions on the Muslim holy day, Iraq's government will still have to demonstrate it can control Shia militiamen who have been attacking Sunni targets and setting up their own checkpoints in defiance of the state. Sadr and other Shia leaders involved in government have called publicly for calm but their militia forces have been on the streets since the violence erupted on Wednesday. US President George W Bush called for calm and the UN envoy invited all parties to talks on a way out of the gravest crisis Iraq has faced since the US invasion three years ago. Sunni political leaders pulled out of negotiations on forming a government from groups elected in a ballot in December. Senior Iraqi officials said leading clerics including Ayatollah Ali Al-Sistani, were straining to rein in Shia militants – but one said privately he feared even Sistani might be unable to control some gunmen.
Posted by: Fred || 02/25/2006 00:00 || Comments || Link || E-Mail|| [6458 views] Top|| File under:
Israel-Palestine-Jordan
Israeli troops kill two Palestinians in Gaza
Two Palestinians trying to cross from the Gaza Strip into Israel to find work were shot dead by Israeli soldiers overnight, Palestinian medical sources said on Friday. Suleiman al-Hamaydah and Mohammed Dukhan, both aged around 20, were shot dead in the Deir al-Balah area near the security barrier separating the southern Gaza Strip and Israel. Another Palestinian was shot and wounded, the sources added. An Israeli army spokesman said troops had spotted four suspect figures near the barrier and opened fire. "One Palestinian was killed and another was arrested. A third who crawled towards the barrier was apparently hit," he said.



Same dead guys, different story, from Rooters, via Asharq al-Aswat...
Israel army kills two militants on Gaza border
The Israeli army shot dead two Palestinian militants and wounded a third on the border with Israel in the southern Gaza Strip on Friday, local ambulance staff said. The Israeli army confirmed that in two separate incidents after midnight in the same spot near Kissufim junction, soldiers spotted Palestinian men laying devices near the border fence and opened fire, hitting three of them. An army spokeswoman said one man was being questioned. There was no claim of responsibility from any Palestinian militant organisation.
Posted by: Fred || 02/25/2006 00:00 || Comments || Link || E-Mail|| [6457 views] Top|| File under:
Southeast Asia
Philippines declares state of emergency after coup attempt
Philippine president Gloria Macapagal Arroyo declared a state of emergency on Friday, hours after top armed forces officials said they foiled a coup attempt to oust her from power.

In a televised address, the president said: "Some [officers] attempted to break the armed forces chain of command, undermine the civilian government and establish an unconstitutional regime."

She signed a proclamation commanding the armed forces to "maintain law and order throughout the Philippines, prevent or suppress all forms of lawless violence and any act of insurrection or rebellion".

This is the first time she has called out the military to perform law enforcement functions, which have been carried out by the police since May 2001, when thousands of supporters of former president Joseph Estrada assaulted the presidential palace shortly after his arrest.

Mrs Macapagal said some of the plotters had been detained and the chain of command from the military chief of staff down to battalion commanders was intact. "As commander-in-chief, I am in control of the situation," Mrs Macapagal said.

Thousands of anti-government rallyists trooped to the streets to protest against Mrs Macapagal's latest proclamation and to press for her resignation over allegations that she cheated in the May 2004 presidential elections.

Police forcibly dispersed two groups of anti-Arroyo demonstrators who tried to assemble along Epifanio de los Santos Avenue, the capital's main road, where 20 years ago this week hundreds of thousands of people gathered in a peaceful revolt that led to the removal of the late strongman Ferdinand Marcos.

Between 15,000 and 20,000 protesters managed to gather by late afternoon on Ayala Avenue in Makati city, the Philippines' financial district, but the police had dispersed the gathering by early evening.

Pro-democracy groups condemned Mrs Macapagal's latest proclamation. The Free Legal Assistance Group, which helps victims of human rights abuses, said it was "a license given to the military and police to use against whatsoever they perceive to be enemies; it silences all forms of criticism, including media reporting".

Mrs Macapagal's decision to declare a state of emergency, which was arrived at during a long cabinet meeting, came after the armed forces chief of staff, General Generoso Senga, announced that the commander of an elite fighting unit – the Scout Rangers regiment – was being held for allegedly planning to lead soldiers joining anti-government protests on Saturday.

Gen Senga said the scout rangers commander, Brigadier General Danilo Lim, contacted him on Thursday night to ask that he withdraw support from Mrs Macapagal. He said he refused and instead ordered the commander's confinement.

He added that the armed forces remained loyal to Mrs Macapagal and the government. A military spokesman said disgruntled troops had planned to announce to the crowd of protesters on Friday that they were withdrawing support from Mrs Macapagal, and were hoping that this would bring a groundswell of opposition to the president.

Military observers said the threat to Mrs Macapagal remained in spite of Gen. Senga's statement of loyalty because Brig. Gen Lim might still have accomplices among senior officers who remain unaccounted for.

Glenda Gloria, a writer specialising on defence issues, said: "The situation is still very fluid. Lim's accomplices will likely lie low after he was detained but may still move against the government if mass actions against Mrs Macapagal gather momentum."

The peso, Asia's leading gainer last year, posted its biggest drop in over two years yesterday while the stock market index fell 1 per cent.

Several governments including Australia, Hong Kong and the US issued advisories urging their nationals to exercise caution when travelling to the Philippines.

Posted by: lotp || 02/25/2006 00:00 || Comments || Link || E-Mail|| [6470 views] Top|| File under:
Who's in the News
63
[untagged]
Bookmark
E-Mail Me
The Classics
The O Club
Rantburg Store
The Bloids
The Never-ending Story
Thugburg
Gulf War I
The Way We Were
Bio
Merry-Go-Blog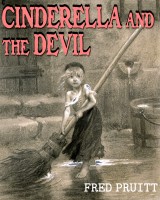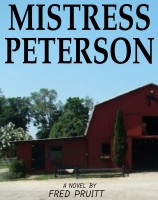 On Sale now!


A multi-volume chronology and reference guide set detailing three years of the Mexican Drug War between 2010 and 2012.

Rantburg.com and borderlandbeat.com correspondent and author Chris Covert presents his first non-fiction work detailing the drug and gang related violence in Mexico.

Chris gives us Mexican press dispatches of drug and gang war violence over three years, presented in a multi volume set intended to chronicle the death, violence and mayhem which has dominated Mexico for six years.
Click here for more information


Meet the Mods
In no particular order...


Steve White
Seafarious
Pappy
lotp
Scooter McGruder
john frum
tu3031
badanov
sherry
ryuge
GolfBravoUSMC
Bright Pebbles
trailing wife
Gloria
Fred
Besoeker
Glenmore
Frank G
3dc
Skidmark
Alaska Paul



Better than the average link...



Rantburg was assembled from recycled algorithms in the United States of America. No trees were destroyed in the production of this weblog. We did hurt some, though. Sorry.
3.236.214.224

Help keep the Burg running! Paypal: