Caribbean-Latin America
Red on Red in Venezuela: Government Seizes H.J. Heinz Processing Plant
Governor Orders Venezuelan Troops to Seize Heinz Tomato Plant, Saying It Abandoned
The Associated Press
Published: Sep 5, 2005

CARACAS, Venezuela (AP) - A state governor allied to leftist President Hugo Chavez has ordered Venezuelan troops to seize an abandoned tomato-processing plant owned by the H.J. Heinz Co., a state official said Monday.
The plant in the eastern state of Monagas still belongs to Heinz but hasn't been used for years, said Angelica Rivero, a spokeswoman for the governor.

"The governor decided to seize the plant so it can be protected from looters and later be put to use," Rivero said.

Monagas Gov. Jose Gregorio Briceno told the state-run Bolivarian News Agency the plant changed hands several times under previous governments before Heinz purchased it in 1997 and later ceased operations.

Debbie Foster, a spokeswoman for the Pittsburgh-based food company, said the plant had not been used for eight to 10 years but gave no other comment.

Officials were expected to expropriate the plant, a move that would require the Venezuelan National Assembly to declare the property to be of "public interest." It wasn't immediately clear whether soldiers were posted at the plant Monday.

Chavez, a close ally of Cuba's Fidel Castro who says he supports socialism, has said the government may expropriate the property of companies whose factories are idle or partially paralyzed in order to put them back to work.

One nearby town, Caicara, suffered because of the actions of the "transnational monopoly," Briceno told the state news agency, known by its Spanish initials ABN.

"At that time I was mayor of that town and I felt impotent, my hands tied, as 30 million kilos (66 million pounds) of tomatoes ... were produced, and the closing of the business led the farm workers to go broke," Briceno told ABN.

Venezuela's constitution says the government will respect private property but that the state may expropriate property if for public use or "social interest," as long as compensation is paid.

So far this year, the government has expropriated the assets of a failed paper company and an industrial valve maker.

The governor's order to seize the tomato plant came as Venezuela's largest food producer, Alimentos Polar, said it was challenging the legality of a military takeover of its storage facilities in the southernwestern state of Barinas.



Will Tar-ay-za tell Hugo to shove it? Is it possible that compensation was paid in advance, say, last year during the election campaign?



Posted by: Atomic Conspiracy || 09/05/2005 19:06 || Comments || Link || E-Mail|| [421 views] Top|| File under:
Schroeder loses debate against Merkel, set to be stomped
Germany's conservative challenger Angela Merkel last night scored a decisive victory over chancellor Gerhard Schröder in the only live debate of the German election campaign. In a gripping 90-minute TV duel, Mrs Merkel repeatedly got the better of a stumbling Schröder - telling Germans that the only way to get the country out of its present mess was to vote for her Christian Democrat party. "You can't be satisfied with the situation in this country," she told the chancellor bluntly. "I don't see anything in your programme to address this."

Mr Schröder for his part accused Mrs Merkel of unfairly rubbishing Germany's economy - which was improving thanks to his reforms. "What you're saying about the economy overlooks that Germany has become the world's top exporter in the last three years," he said.

But the chancellor looked distinctly uncomfortable during much of the debate, and had a terrible opening few minutes. "She was the clear winner," Jochen Thies, a senior political correspondent with Deutschland Radio said last night. "She was simply better than Schröder. She was good on the detail, and when she attacked. I think after this the gap between the two of them will widen, when the 20% of undecided voters realise Schröder was the loser.'

Some 20 million German households tuned into last night's debate, making it the country's biggest TV event since Germany lost to Brazil in the 2002 World Cup final. Before the clash Mr Schröder - an accomplished media performer - was widely expected to do better than his conservative rival. In the event, though, Mrs Merkel appeared both quicker and more confident. She even made a joke. Asked whether it was thanks to Mr Schröder's liberal red-green government that it was now possible for a woman to become German chancellor, she replied: "No." Referring to the fact she was born in West Germany but grew up in the communist east, she added: "I'm a product of German reunification and I'm a product of my parents. I'm proud of both."

Last night Mr Schröder could take some consolation from opinion polls after the debate which suggested he had won a narrow victory. But opinion polls over the weekend gave Mrs Merkel's CDU party a decisive lead with 43% of the vote, according to Der Spiegel magazine. Mr Schröder's Social Democratic party (SPD) has gone up one per cent to 32%, with its coalition partner the Greens on 7%. Germany's new Left party is on 9%, while Mrs Merkel's coalition partner, the liberal Free Democrats (FDP), is on 6%. With record numbers of German voters still undecided, however, a "grand coalition" between Mrs Merkel's conservatives and Mr Schröder's Social Democrats is still a possibility.


But not real likely, I'd guess...

During last night's debate a tired-looking Mr Schröder tried to regain the initiative by reminding the German public that he had opposed the war in Iraq, unlike Mrs Merkel. He also criticised his opponent for her opposition to Turkish membership of the European Union. He declared: "You are making a major foreign policy mistake. You do not understand what geopolitical significance linking Turkey to the EU has."

Looking relaxed in a black suit with white buttons, Mrs Merkel said that she and an increasing number of voters believed in a Europe with clear boundaries. This didn't include Turkey, she said. In a closing address to the cameras, she said that if voters were happy with Mr Schröder's record on jobs, growth and pensions over the past seven years they should vote for him. If they thought Germany could do better, however, they should vote for her.

Three years ago, Mr Schröder's nimble performance in the second of two TV debates against his then challenger Edmund Stoiber helped vault him to a dramatic victory. Mr Schröder was consistently behind in the polls but won after criticising the Bush administration's decision to invade Iraq. Before last night's duel Mrs Merkel resisted pressure from Mr Schröder's camp to meet for two TV debates, though the two candidates will meet again during a round-table discussion. Germany's four leading public and private channels all broadcast the debate simultaneously - an arrangement, some said, that made Germany look a bit like a Stalinist state. "The same image on four channels. It feels like North Korea," Nikolaus Brender, editor-in-chief for the ZDF public sector network, one of the organisers, admitted before the duel started.


I guess he's pissed at missing his Gilligan's Island reruns...
Posted by: Dan Darling || 09/05/2005 01:08 || Comments || Link || E-Mail|| [266 views] Top|| File under:
How democratic is the new German left?
Shortly after Gerhard Schröder first became German chancellor in 1998, the British tabloid press declared his longtime rival and then finance minister Oskar Lafontaine "the most dangerous man in Europe." At the time, this seemed a ludicrous judgment - not least because it was quickly proved wrong by Lafontaine himself, who resigned only weeks afterward in what is generally regarded one of the more embarrassing cop-outs in postwar German politics.

Now, almost seven years later, Lafontaine, who was the first former leader to be threatened with expulsion from the Social Democractic Party (SPD) for delivering a series of public diatribes against his own party, has joined forces with the Party of Democratic Socialism (PDS, the former East German Communists) and other leftist groups, and looks set to win a sizable share of the vote in the national elections scheduled for Sept. 18.

An embittered ex-politician's attempt to stage a political comeback with a scratch alliance of left wingers, ex-Communists and globalization critics may not be all that unusual, given the current political climate across much of Europe, but there are a number of reasons that make the success of Lafontaine's Left Party (Linkspartei) especially worrisome.

For one, there is the size and scope of the movement. In Britain, the antigovernment member of Parliament George Galloway succeeded by running almost exclusively on an anti-Iraq-war platform, winning a narrow relative majority in a largely Muslim constituency. By contrast, the Lafontaine-led Left Party's agenda is much broader, exploiting widespread disappointment in the former East Germany and western German fears of economic impoverishment due to rising high-level unemployment.
Continued on Page 49
Posted by: Dan Darling || 09/05/2005 01:03 || Comments || Link || E-Mail|| [427 views] Top|| File under:
Home Front: Politix
Nagin: I'm going to Disneyland Vegas
A day after two police suicides and the abrupt resignations or desertions of up to 200 police officers, defiant city officials on Sunday began offering five-day vacations - and even trips to Las Vegas - to the police, firefighters and city emergency workers and their families. ... "I'm very concerned about individuals who have been here, particularly since the first few days, and have been through a lot of hardship," Mr. Nagin said. ...


To quote my sainted father: "That boy's crazy!"

His words were seconded by the police superintendent, P. Edwin Compass III, in a separate interview.
"When you go through something this devastating and traumatic," Mr. Compass said, "you've got to do something dramatic to jump-start the healing process." ... Colonel Ebbert, the senior official running the recovery and rescue operation, and Mr. Compass both said that they planned to take a break as well, but probably for less than five days, and that they would continue to direct the recovery by telephone. ... Officials said they expected the military, with much greater resources, to expand rescue work, begin cleaning up the city and take the first steps toward reconstruction.


"Tar?"
"She's a-bubblin', Maurice!"
"Feathers?"
"Six bags!"
"Ptichforks?"
"Got a dozen of 'em!"
"Okay! Let's start the city council meetin'!"
Posted by: KBK || 09/05/2005 13:56 || Comments || Link || E-Mail|| [520 views] Top|| File under:
Mandatory evacuation delayed because of lawsuit fears
Tiny piece of very long article
Nagin said late Saturday that he's having his legal staff look into whether he can order a mandatory evacuation of the city, a step he's been hesitant to do because of potential liability on the part of the city for closing hotels and other businesses.

In an alternate world, in which Nagin ordered (and implemented) an evacuation and Katrina swerved to the Florida Panhandle, you can see the lawsuits:

This unnecessary evacuation cost me everything to looters.

Our business is bankrupt because of his false orders.

Nagin lied, evacuees died.
Posted by: Jackal || 09/05/2005 13:10 || Comments || Link || E-Mail|| [278 views] Top|| File under:
Bush Nominates Roberts for Chief Justice
EFL:

WASHINGTON -- President Bush on Monday nominated John Roberts to succeed William H. Rehnquist as chief justice and called on the Senate to confirm him before the Supreme Court opens its fall term on Oct. 3. Just 50 years old, Roberts could shape the court for decades to come. The Senate is expected to begin his confirmation hearings as chief justice either Thursday or next Monday. The opening of Roberts' previously scheduled confirmation hearings, for the position of associate justice, initially was to be Tuesday, but that was canceled until after Rehnquist's funeral on Wednesday.

The swift move would promote to the Supreme Court's top job a newcomer who currently is being considered as one of eight associate justices. It would also ensure a full 9-member court, because retiring Justice Sandra Day O'Connor has said she will remain on the job until her replacement is confirmed. The selection of Roberts helps Bush avoid new political problems when he already is under fire for the government's sluggish response to Hurricane Katrina and his approval ratings in the polls are at the lowest point of his presidency.

A brief delay in confirmation hearings for Roberts, which had been set to start Tuesday, was likely in light of his new nomination and Rehnquist's funeral this week. Senate officials are considering two options: starting the confirmation hearing on Thursday or starting the confirmation hearing on Monday, the scenario considered to be the most likely.

But Senate Majority Leader Bill Frist, R-Tenn., said he still expects Roberts to be confirmed before the new court session begins on October 3. "The president has made an excellent choice," Frist said Monday. "Mr. Roberts is one of the most well qualified candidates to come before the Senate. He will be an excellent chief." Democrats said Roberts will now be held to a higher standard, although they had found little in his record to suggest they would thwart his nomination as associate justice. "Now that the president has said he will nominate Judge Roberts as chief justice, the stakes are higher and the Senate's advice and consent responsibility is even more important," Democratic leader Harry Reid said Monday in a statement. "The Senate must be vigilant."
Posted by: Steve || 09/05/2005 11:24 || Comments || Link || E-Mail|| [282 views] Top|| File under:
New Orlean's Clarence and Family in a Dallas Shelter
Went to the Dallas Convention Center and the place is swarming. I asked some Guardsmen about Bob who is in the guard and posts comments here and one said he would try to find out if he was not on post. If he was on post he would not be able to come by or he may be asleep. I told him that if he was alseep, don't bother him, I would check in later. The guardsman or Bob never did come back and I am sure they were busy. The Convention Center is swarming with refugees from Katrina.

I spoke with Clarence, a New Orleans native who was with his wife and 5 kids. I gave them a laugh they said they needed when I warned them about wearing Saints t-shirts in Dallas.

I asked Clarence what happened during Katrina and he said he and his family just came from "that hell hole", which he clarified as the Super Dome. He said tiredly and slowly, "Man there was a lot of drama there, a lot of drama."

This family were more like middle class people, the exhausted mom had her head resting against the palm of her hand the whole time I was talking to them. They had their own place, kids were in school, mom and dad had a job and they were living the life normal families live two weeks ago and now they are in a building with thousands of other poeple, hundreds of miles away from home as a family and knowing they will not be going back home for a long time.

A lot of people were going into the Convention Center while I was talking to them. These people were very weary, very tired. A lot of these are now New Orleans people who have a car but are now out of money, and their place of work is gone, and they are wandering around the South trying to find a place to unload the car and get something to eat.

The Red Cross was right there in the middle of the Convention Center, they had a place to volunteer but the volunteer list is full to over flowing.

Poeple like Clarence and his family need to find a way to get back to a normal life. Kids in school, Clarence back at work, and mom needs to have her own space again for her family.

Police, state troopers, and the guard are everywhere helping these people. One guardsman told me, this is going to be a long process.

Posted by: RG || 09/05/2005 03:09 || Comments || Link || E-Mail|| [254 views] Top|| File under:
City of New Orleans Comprehensive Emergency Management Plan
A very comprehensive plan, but it leaves one wondering if anyone other than the author(s) ever read it let along conduct the required training. Blanco's copy was found behind a filing cabinet and Nagin's copy was being used to level his cradenza. /sacarasm/ It's rather lengthy so you may wish to scan down to ANNEX I: HURRICANES RESPONSE (PHASE II: WARNING, EVACUATION, AND SHELTERING)
The authority to call for evacuation is quite clear:
The authority to order the evacuation of residents threatened by an approaching hurricane is conferred to the Governor by Louisiana Statute. The Governor is granted the power to direct and compel the evacuation of all or part of the population from a stricken or threatened area within the State, if he deems this action necessary for the preservation of life or other disaster mitigation, response or recovery. The same power to order an evacuation conferred upon the Governor is also delegated to each political subdivision of the State by Executive Order. This authority empowers the chief elected official of New Orleans, the Mayor of New Orleans, to order the evacuation of the parish residents threatened by an approaching hurricane.
Note: There is no mention of the POTUS in this plan.
The money quote:<
In determining the proper time to issue evacuation orders, there is no substitute for human judgement based upon all known circumstances surrounding local conditions and storm characteristics.
Too bad the lamestream media doesn't compare this plan to what really happened or what didn't happen and should have.
Posted by: GK || 09/05/2005 01:07 || Comments || Link || E-Mail|| [317 views] Top|| File under:
Southeast Asia
Indonesian plane plunges into residential area, at least 30 dead
Other reports say the plane carried 190, so expect that to rise ...


An Indonesian jetliner crashed into a residential neighbourhood in the city of Medan one minute after takeoff Monday and burst into flames, witnesses said. At least 30 people were feared dead.

The plane was operated by Mandala, a low-cost carrier, and was heading to Jakarta when it crashed, Rizal, a witness, told Metro television station.

It was not immediately clear how many people were on board the plane, but Rizal said he saw at least 30 charred bodies at the accident site.
Posted by: Dan Darling || 09/05/2005 00:52 || Comments || Link || E-Mail|| [273 views] Top|| File under:
Signs and Portents, part 205
JAKARTA - A strong earthquake struck off Indonesia's eastern Sulawesi island on Monday, but there were no immediate reports of casualties or damage, authorities in the closest major city said. The 6.2 magnitude quake hit at 6:58 a.m. (2358 GMT on Sunday) with the epicentre 400 kilometres (250 miles) under the Sulawesi Sea, near the border with the Philippines.

"It was under sea. We don't have any damage reported," said Artina, an official the Geological and Meteorology Agency's office in the North Sulawesi capital of Manado, 250 kilometres (155 miles) east of the epicentre. Manado is some 2,200 kilometres (1,400 miles) northeast of Jakarta.
Posted by: Steve White || 09/05/2005 00:08 || Comments || Link || E-Mail|| [404 views] Top|| File under:
Home Front: Tech
German Katrina help
After initial hesitation, US officials on Sunday handed their German counterparts a "wish list" of emergency aid such as logistics experts, water purification plants and medical help for victims of hurricane Katrina.
William Timken, the new US ambassador to Germany, handed the list to German government officials during a meeting Sunday afternoon.
The list largely corresponds with help that had been offered by Germany: logistics experts, pumps, drinking water and water purification systems, generators, emergency shelters, blankets and medical help.
German Chancellor Gerhard Schröder has also offered with vaccines, medical equipment and large quantities of aid packages.
Timken (photo) thanked Germany for the willingness to help, including 25 tons of meals that have already been flown to the US. A first plane with 10 tons of food arrived on Saturday, while a second delivery was due to arrive in Pensacola, Florida at about 9 p.m. UTC.
Timken also thanked the German Red Cross for its support -- the national chapter plans to send seven experts to the disaster region to aid American Red Cross workers.
US officials were hesitant about a German military plane bringing aid to the US
[...]
The plane is usually used to transport injured soldiers
Germany's flying hospital, Medevac, which was used in the tsunami areas, is expected to arrive in the US on Monday, according to German public broadcaster NDR.
The plane comes with "a complete team of about 40 doctors and nurses," Andreas KÃŒnkler, a German air force pilot who delivered the first shipment of aid to the US. "That's what makes this plane unique in the world."
Posted by: True German Ally || 09/05/2005 16:40 || Comments || Link || E-Mail|| [451 views] Top|| File under:
Home Front: Economy
Katrina medical help held up by red tape
BATON ROUGE, Louisiana (AP) -- Volunteer physicians are pouring in to care for the sick, but red tape is keeping hundreds of others from caring for Hurricane Katrina survivors while health problems rise.
Among the doctors stymied from helping out are 100 surgeons and paramedics in a state-of-the-art mobile hospital, developed with millions of tax dollars for just such emergencies, marooned in rural Mississippi. "The bell was rung, the e-mails were sent off. ...We all got off work and deployed," said one of the frustrated surgeons, Dr. Preston "Chip" Rich of the University of North Carolina at Chapel Hill.
"We have tried so hard to do the right thing. It took us 30 hours to get here," he said. That government officials can't straighten out the mess and get them assigned to a relief effort now that they're just a few miles away "is just mind-boggling," he said.

While the doctors wait, the first signs of disease began to emerge Saturday: A Mississippi shelter was closed after 20 residents got sick with dysentery, probably from drinking contaminated water. Many other storm survivors were being treated in the Houston Astrodome and other shelters for an assortment of problems, including chronic health conditions left untreated because people had lost or used up their medicine.

The North Carolina mobile hospital stranded in Mississippi was developed through the Office of Homeland Security after the September 11, 2001, terrorist attacks. With capacity for 113 beds, it is designed to handle disasters and mass casualties. Equipment includes ultrasound, digital radiology, satellite Internet, and a full pharmacy, enabling doctors to do most types of surgery in the field, including open-chest and abdominal operations. It travels in a convoy that includes two 53-foot trailers, which as of Sunday afternoon was parked on a gravel lot 70 miles north of New Orleans because Louisiana officials for several days would not let them deploy to the flooded city, Rich said.

Yet plans to use the facility and its 100 health professionals were hatched days before Hurricane Katrina devastated the Gulf Coast, doctors in the caravan said. As they talked with Mississippi officials about prospects of helping out there, other doctors complained that their offers of help also were turned away. A primary care physician from Ohio called and e-mailed the U.S. Department of Health and Human Services after seeing a notice on the American Medical Association's Web site about volunteer doctors being needed. An e-mail reply told him to watch CNN that night, where U.S. Health and Human Services Secretary Michael Leavitt was to announce a Web address for doctors to enter their names in a database. "How crazy is that?" he complained in an e-mail to his daughter.

Dr. Jeffrey Guy, a trauma surgeon at Vanderbilt University who has been in contact with the mobile hospital doctors, told The Associated Press in a telephone interview, "There are entire hospitals that are contacting me, saying, 'We need to take on patients," ' but they can't get through the bureaucracy. "The crime of this story is, you've got millions of dollars in assets and it's not deployed," he said. "We mount a better response in a Third World country."

It's looking more and more like Louisiana is a third world country. Yesterday, the Red Cross said N.O. officials would not let them come in and help because that would encourge people to stay instead of getting out.
Posted by: Steve || 09/05/2005 11:13 || Comments || Link || E-Mail|| [323 views] Top|| File under:
Home Front: Tech
South Koreans unveil technology to replace silicon chips
A team of South Korean scientists say they have developed a new technology that could open the way to make new devices that could replace current silicon-based semiconductors.
The team led by Kim Hyun-Tak of the Electronics and Telecommunications Research Institute (ETRI) said they had successfully manufactured what is known as a "Mott Insulator."

Named after Sir Nevill Mott, a British scientist who won the 1977 Nobel Physics Prize, Mott insulators, although metal-based, do not normally conduct electrical charges.
Subjected to a high-voltage shock, however, Mott insulators can conduct electricity at relatively low temperatures of 67 degrees Celcius (152.6 Fahrenheit).

"Silicon generates heat, making it impossible to place ultra-thin circuits on chips but Mott metals do not generate heat while carrying out the same job of semiconductors," ETRI President Lim Joo-Hwan said.
"Semiconductors of the 20th century will eventually give way to Mott insulators," Kim Hyun-Tak told journalists.

He said Mott insulators could open a new market worth 100 billion dollars per year globally, including displays and new devices that would not use silicon-based semiconductors.
By making use of such Mott metal insulators, chips with five-nanometer circuits would be possible, he said. Existing semiconductor chips can theoretically carry 40-nanometer circuits but leading edge products on the market currently run at around 90-nanometers. One nanometer is one billionth of a meter...
Posted by: Anonymoose || 09/05/2005 10:45 || Comments || Link || E-Mail|| [274 views] Top|| File under:
Home Front: Economy
National Hurricane Center advised Nagin to evacuate on Saturday
Very long article, most of which has already been covered.



Back at the hurricane center in Miami-Dade, Max Mayfield saw disaster coming. He knew conditions were perfect for Katrina to attain the status of a catastrophic storm.

Saturday night, Mayfield did something he has done only once in the past: He dialed a public official, in this case Mayor Nagin, and urged him to evacuate the city.

"I could never sleep if I felt like I didn't do everything that I could to impress upon people the gravity of the situation," Mayfield said. "New Orleans is never going to be the same."

Other experts predicted the doom to come -- broken levees, a flooded city, mass casualties, fires -- though they forgot one: New Orleans' pandemic violence.

Sunday morning dawned golden along the Gulf Coast, the clouds sucked away into Katrina, now a monster storm that was on track to become the most powerful ever to hit the United States, with winds sustained at 175 mph.

Now Nagin got the message. But the morning nearly passed before Nagin issued the mandatory evacuation order in a grim, steady voice capped with a "God bless us."



At first, I ignorantly thought the Feds screwed up royally. As the facts come out, it looks as if they were on the ball, but were constantly stiff-armed by the locals politicos, whom I'm sure will be reelected.
Posted by: Jackal || 09/05/2005 09:23 || Comments || Link || E-Mail|| [299 views] Top|| File under:
Afghanistan/South Asia
Afghanistan kicks in for Katrina relief
War-torn and impoverished Afghanistan has offered $100,000 in disaster relief aid to the victims of Hurricane Katrina, the US Embassy in Kabul announced yesterday. "Hamid Karzai, President of the Islamic Republic of Afghanistan, today signed a decree, on behalf of the people of Afghanistan, for donation of $100,000 to the victims of Hurricane Katrina in the United States," a US Embassy statement said.
Posted by: Fred || 09/05/2005 00:00 || Comments || Link || E-Mail|| [265 views] Top|| File under:
Who's in the News
81
[untagged]
Bookmark
E-Mail Me
The Classics
The O Club
Rantburg Store
The Bloids
The Never-ending Story
Thugburg
Gulf War I
The Way We Were
Bio
Merry-Go-Blog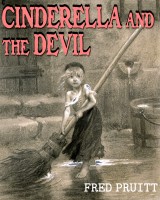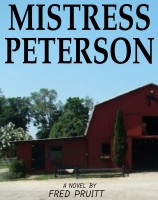 On Sale now!


A multi-volume chronology and reference guide set detailing three years of the Mexican Drug War between 2010 and 2012.

Rantburg.com and borderlandbeat.com correspondent and author Chris Covert presents his first non-fiction work detailing the drug and gang related violence in Mexico.

Chris gives us Mexican press dispatches of drug and gang war violence over three years, presented in a multi volume set intended to chronicle the death, violence and mayhem which has dominated Mexico for six years.
Click here for more information


Meet the Mods
In no particular order...


Steve White
Seafarious
Pappy
lotp
Scooter McGruder
john frum
tu3031
badanov
sherry
ryuge
GolfBravoUSMC
Bright Pebbles
trailing wife
Gloria
Fred
Besoeker
Glenmore
Frank G
3dc
Skidmark
Alaska Paul



Better than the average link...



Rantburg was assembled from recycled algorithms in the United States of America. No trees were destroyed in the production of this weblog. We did hurt some, though. Sorry.
3.230.1.126