Afghanistan
Afghanistan says Pakistan dishonest for calling terror data outdated
A dispute between Afghanistan and Pakistan over intelligence in the war on terror worsened yesterday, with Kabul saying it has provided "very strong and accurate" information on Taliban and al Qaeda fugitives, which Islamabad has dismissed as outdated.

The war of words reflects increasing bitterness between these two key U.S. allies as militant violence escalates on both sides and Islamabad proposed fencing or mining the rugged frontier.

A spokesman for President Hamid Karzai, Karim Rahimi, said that Kabul will present Islamabad with further intelligence about the militants' suspected whereabouts inside Pakistan and that it was "hopeful that measures will be taken."

Pakistani Foreign Minister Khursheed Kasuri said, "We will definitely investigate," but he reiterated Pakistani President Pervez Musharraf's assertion that the intelligence has been "out of date."

During a visit to Islamabad last month, Mr. Karzai gave a list to Gen. Musharraf of Taliban and al Qaeda fugitives who he said were hiding in Pakistan.

Afghan and Pakistani officials said that the list included Taliban supreme leader Mullah Mohammed Omar and top associates, and that Afghanistan also shared the locations of suspected terrorist training camps.

"Afghanistan provided very strong and accurate intelligence," Mr. Rahimi told reporters in response to Gen. Musharraf's assertion in an interview Sunday on CNN that the information was old.

Pakistan has accused Afghanistan of leaking the list to the press because Kabul did not trust Islamabad to act on it.

"I'll make a suggestion to our Afghan brothers: 'Don't talk to us through the media. It doesn't help,'" Mr. Kasuri said in Islamabad.

He said the two nations instead should use diplomatic and intelligence channels.

"When President Karzai was here, he said, 'Pakistan and Afghanistan are like twins,'" Mr. Kasuri said. "The twins should not kick each other."

One of the key disputes between the neighbors involves the flow of militants across the nations' 1,470-mile-long border.

Afghanistan has long demanded that Pakistan do more to crack down on militants based on its side. Islamabad repeatedly has said it's doing all it can, pointing to the 80,000 Pakistani troops in the region.

Mr. Kasuri reiterated a Pakistani proposal that the entire border be fenced or mined to stop the infiltration of militants into either country.

But Afghanistan says that it is not feasible to fence the frontier, which cuts its way through rugged mountains and across a desert, and that mining the area would split families that live on both sides of the unmarked border.
Posted by: Dan Darling || 03/08/2006 01:16 || Comments || Link || E-Mail|| [10800 views] Top|| File under:
Africa Horn
Thousands of Sudanese protest against U.N. force
KHARTOUM (Reuters) - Shouting "Down, Down USA", thousands of Sudanese protested in Khartoum on Wednesday against any deployment of U.N. troops in the western Darfur region.

"Get out all foreigners, we don't want you here," shouted 21-year-old student Zeinab Kheir el-Sir.

"Darfur will be the grave of the conquerors," said banners carried by the demonstrators.


T-shirts available through Cafe Press



African Union foreign ministers are due to decide on Friday whether to ask the United Nations to take control of their 7,000-strong mission monitoring a shaky ceasefire in Darfur.

U.N. officials have sought NATO and EU support to bolster the AU force, which lacks funds and equipment, triggering alarm in Sudan which opposes intervention by non-African troops.

Ahead of the AU meeting, senior western officials held talks in Brussels with Sudanese leaders aiming to persuade them to agree to the deployment of a robust U.N. mission in Darfur.


Belgium has always played such a constructive role in Africa.



But after a government-led media campaign against U.N. intervention, nationalist sentiment in Sudan is running high.
The pro-government al-Intibaha newspaper has announced the formation of two new Islamist movements threatening to target foreign interests in Darfur, called the Darfur Limb Hacking Society Jihad Organization and the Rabid Moonbats Blood Brigades.

The protestors handed a statement to U.N. offices demanding the immediate decapitation eviction of the top U.N. envoy in Sudan, Jan Pronk. Sudanese women wearing Cindy Sheehan T-shirts bearing kalashnikovs joined the march, declaring their readiness to fight foreign troops.

The defense minister also rallied troops against intervention at a military demonstration in Khartoum.

"Jihad, victory, martyrdom," the soldiers chanted. "Our martyrs are in the dirt heaven, and we are ready," said Defense Minister Abdel Rahim Mohamed Hussein.
Hussein last week threw out all foreign press from a news conference, accusing them of fabricating the Darfur conflict, which Washington calls genocide.

Khartoum denies genocide in the arid west, but tens of thousands have been killed and 2 million herded into camps by three years of rape, looting and killing. The International Criminal Court is investigating alleged war crimes there.

Among the crowd of demonstrators, one brave woman quietly said she supported intervention in her place of origin, Darfur ,before being torn to pieces .

"I don't think the government can solve the problem, nor can the African Union," student Maha Mekki said. "I want America to come in," she said.

CHANGE OF COMMAND?

The United Nations is currently deploying about 10,000 troops to Sudan's south to oversee a separate peace deal signed last year to end more than two decades of civil war there.

But the government and opposition parties have all said they do not want this U.N. force to be extended to Darfur as well.

"In the south they are there to help, but in Darfur this will just be a front for Israel and America to come in to get our kalashnikov toting beauties oil," said demonstrator Amal Jaafar.

Sudan produces roughly 330,000 barrels per day of crude, mostly from fields in the south.

U.N. sources say any U.N. force in Sudan's west is likely to keep the same AU forces on the ground, but change the command over to a U.N. peacekeeping mission.

In Brussels, EU foreign policy chief Javier Solana met Sudanese Vice-President Ali Osman Mohamed Taha to step up pressure on Sudan to accept U.N. peacekeepers.

"Taha is a key player in the Sudanese government ... We hope he hears the message," an EU official said
U.S. Deputy Secretary of State Robert Zoellick, due to join the talks during the day, said he would push for a U.N. mission.

"We believe that, to the maximum extent possible, the AU forces in Darfur should be incorporated into the U.N. mission in which Africans should play a key leadership role," Zoellick said in a statement before leaving Washington.


Posted by: ryuge || 03/08/2006 10:58 || Comments || Link || E-Mail|| [10800 views] Top|| File under:
Africa Subsaharan
Al-Qaeda Forums Back Guerrilla Drive Against Foreign Oil Companies
Rome, 8 March. (AKI) - Internet forums close to the al-Qaeda network have claimed responsibility for guerilla operations against foreign oil companies in the Niger Delta in Nigeria. In an apparent link between international jihadi groups and the ongoing unrest in the oil-rich African nation, the websites have published photos of nine employees of the US petrol company Willbros, kidnapped on 18 February. Their captors are guerillas fighting to force foreign oil companies to abandon the area and ensure the income from the industry is detinated to the local Ijaw ethnic group.

"Photos of the Lions of Nigeria after having taken prisoner some Americans" runs the headline, with the following text: "Allah supports you oh Lions of Nigeria! These are the photos of the mujahadeen in Nigeria after the seizure of nine hostages from the US oil companies who rob the wealth of Muslim Nigeria and of the world. Subsequently six of them were freed and they are Muslims while the American pigs remain in their hands."

The message refers to the liberation on 1 March of six of the hostages. The first to be freed was an elderly American, Macon Hawkins, who suffers from diabetes and was freed on his 69th birthday. After that two Egyptians, two Thais and a Philippino worker were also released. Two American citizens and one Briton are still being held.
Posted by: Steve || 03/08/2006 08:29 || Comments || Link || E-Mail|| [10794 views] Top|| File under:
Arabia
Three Al-Qaeda Members Surrender to Yemeni Authorities
Government sources indicated that three al Qaeda militants surrendered to the security services and were being questioned. Fawzi al Wajih, Ibrahim al Maqri and Firas al Bihani, who belong to a group headed by Fawaz al Rabei, were amongst 23 al Qaeda convicts who escaped from a high security jail in the Yemeni capital by digging a tunnel into the women's section of a nearby mosque. They were jailed for their role in setting ablaze the French oil tanker Limbourg, in the port of Ash Shihr , at Mukallah, 570 kilometers east of Aden in October 2002.

Security sources predicted that more convicts would surrendered or be captured in the coming weeks and revealed that several al Qaeda militants had established contact with the authorities in order to negotiate their surrender. All fugitives were sill on, Yemeni soil, the sources added.
Posted by: Fred || 03/08/2006 00:00 || Comments || Link || E-Mail|| [10794 views] Top|| File under:
Bangladesh
Tales From The Crossfire Gazette
Terror killed in encounter with RAB
KHULNA, Mar 7: A top terror was killed in an encounter between his cohorts and the members of Rapid Action Battalion (RAB) at Chapalimurali Bagan area in Kaliganj upazila of Jhenidah district early Tuesday, reports UNB.
The deceased was identified as M Abbas Ali alias "Killer Abbas", 30, a top leader of banned outfit Purba Banglar Communist Party (ML Janajuddha).
RAB sources said Abbas, son of M Bahar Ali of Masterpara of Kaliganj, was wanted in a dozen of cases, including murder, arms looting, smuggling, drug dealing and rape.

Now, the story, exactly as published.



Members of RAB-6 nabbed Abbas from Kaliganj on Monday evening.

Acting on his statement, they took Abbas to Chapalimurali Bagan area at about 4am Tuesday to arrest his accomplices and seize hidden arms.

As soon as the elite force along with Abbas reached the spot, his cohorts opened fire, triggering a gun battle.

Abbas was caught in the "crossfire" and killed on the spot, said a spot account of RAB.

RAB recovered the body and sent it to Sadar Hospital morgue for autopsy.

A homemade double-barreled gun and three bullets were recovered from the scene.
I tell you, it's a macro.
Posted by: Steve || 03/08/2006 09:11 || Comments || Link || E-Mail|| [10795 views] Top|| File under:
Investigators wait for Bangla Bhai's recovery
Interrogation into the militant network and activities is awaiting recovery of Bangla Bhai, who is now undergoing treatment at Bangladesh Rifles (BDR) hospital amidst tight security. He was learnt yesterday to be recovering and out of danger.
Rapid Action Battalion (Rab) men are guarding the cabin round the clock, often keeping it under lock and key, sources said. Masud, bodyguard of Siddiqul Islam alias Bangla Bhai, yesterday told interrogators that he arranged the Muktagachha house for Bangla Bhai who went there on Friday night after the arrest of Jamaatul Mujahideen Bangladesh (JMB) chief Abdur Rahman in Sylhet.


I'm guessing Masud is just Bangla Babu.

Meanwhile, hearing the news of Bangla Bhai's arrest, the JMB chief told the law enforcers that an Islamic revolution in Bangladesh is certain even though he and Bangla Bhai were arrested.


Probably even more competently-led, in fact...

Sources said Bangla Bhai used to frequent Muktagachha over the last year, training his men at different mosques and sugarcane fields in the area. Locals were not allowed to come near the place of training, a local said.


Y'might want to think seriously about shutting down those particular mosques...

Bangla Bhai also had a training camp at Ghoradhap in Jamalpur, 5 km off Muktagachha. Locals of Muktagachha said they thought Bangla Bhai was a pir (a religious leader) busy working on Hadith. Law enforcers, meantime, said the youth who fled during Muktagachha operation used to provide Bangla Bhai with food.
Sources in the BDR hospital said Bangla Bhai is now taking food and talking although in a very low voice. "But his condition is stable and danger free," a source said. Doctors expected him to regain full consciousness by Tuesday night. Bangla Bhai was kept in cabin No. 1 of the intensive care unit after doctors on Monday conducted several operations on his body for burn and splinter injuries in the face, hands and other parts.
Posted by: Fred || 03/08/2006 00:00 || Comments || Link || E-Mail|| [10798 views] Top|| File under:
Britain
Who guided the London bombers?
This is how the youngest bomber spent his last hour:

When three explosions shut down the subway system before Hasib Hussain reached his target on the Northern Line, the 18-year-old wandered in a seeming daze. He ate at a McDonald's. He went into a pharmacy. He repeatedly called his dead coconspirators' cellphones. Finally, he boarded a double-decker bus and blew it up as police sirens approached.

In the eight months since Hussain and three other suicide bombers killed 52 people on the transport system here July 7, police have reconstructed parts of the plot in minute detail. They have found that the multiple attack was cheap as well as simple. It cost less than $5,000, said Det. Supt. Peter Wickstead, the chief of an anti-terrorism finance investigation unit, at a recent conference here.

But anti-terrorism officials say the investigations of the bombings and failed follow-up attacks on July 21 have been slow and difficult. Not only are extremist networks murky and fragmented, but investigators also have run into resistance and radicalization on the street: In a recent poll of British Muslims, almost a quarter of respondents said they felt some sympathy with the motives of the subway bombers.

"The absence of hard data on 7/7 is striking," Shamit Saggar, a political science professor at the University of Sussex, said at the conference at the Royal United Services Institute think tank. "The only way we can explain that is as a significant circle of tacit support existing in that community."

Three of the four dead bombers were middle-class Britons of Pakistani origin from the northern region of Yorkshire. Investigators suspect that they got help and training from an Al Qaeda network in Pakistan that had targeted Britain before. In contrast, the imprisoned would-be bombers who on July 21 tried to blow up three trains and a bus were East African refugees and ex-convicts based in London.

Despite the timing and similarities, police have found no concrete links between the two groups, anti-terrorism officials said.

"July 7 and July 21 seem not to be related," said a British counter-terrorism official, who, like others interviewed, requested anonymity because the cases remained open. "The picture of July 21 is much fuzzier as far as travel, training and network links."

Nonetheless, a July 21 suspect did travel to Pakistan months before the attacks, British and Italian officials said. That increases the likelihood of a link because three July 7 plotters also traveled to Pakistan and are suspected of contact with a terrorism network there. Few details are available about the trip by the July 21 suspect, which was reported last week by the Sunday Times of London.

Because of laws limiting discussion of ongoing court cases, the security forces are reluctant to reveal what they know. But in recent interviews, officials did say investigators had accumulated considerable information about the dead bombers and living suspects and their activities in Britain. The problem has been determining the role of possible masterminds, trainers and other figures, officials said.

The same difficulty has beset cases such as the 2004 train bombings in Madrid, where questions persist about whether Al Qaeda figures outside Spain gave orders to several dozen suspects who are jailed or dead. Home-grown jihadis usually need some outside direction and expertise. In London as in Madrid, however, the possibility exists that there may not be much more to the attacks than meets the eye.

The assault on London's subways culminated a transformation in extremism in recent years: Operatives with British roots replaced foreigners, predominantly North Africans and Gulf Arabs, as the foremost threat here. Police were forced to "change completely our concept of operations," Deputy Assistant Commissioner Peter Clarke of Scotland Yard said in a speech at the two-day conference on politics and terrorism.

Clarke is Britain's top anti-terrorism investigator. During the frenzy ignited by the July attacks, he became the public face of the police response: a bespectacled, low-key detective exuding both determination and restraint. Last week, his assessment of the enduring threat was gloomy. He said the Al Qaeda terrorist network had a 50-year strategy in its war on the West.

"We have achieved a lot in terms of our understanding what we are dealing with," Clarke said. "I think that five to 10 years to get a grip on it is hopelessly optimistic. I don't think we are anywhere near it. It's an evolving threat. It's a changing threat. It's incredibly resilient."

Al Qaeda claimed responsibility for the July 7 bombings in a video featuring its second in command, Ayman Zawahiri, who is thought to be hiding in the Pakistani-Afghan borderlands. Images of Zawahiri appeared in a previous video with the defiant "martyrdom message" of Mohamed Sidique Khan, the 30-year-old former primary school teacher who led the cell.

It has been "clearly established" that Khan got training in Pakistan, which he visited in 2004 and 2005, the counterterrorism official who requested anonymity said. Bombers Shahzad Tanweer and Hussain also visited Pakistan, their families' country of origin. They allegedly were recruited by a Pakistani network that had been involved in a foiled bomb attack in London by Pakistani Britons in 2004.

In fact, Khan became known to security forces during the 2004 case, identified only as Ibrahim, a figure on the edge of the foiled plot, a British security official said. Investigators decided he was not significant enough to keep under surveillance, officials said.

The self-contained nature of Islamic terrorism cells makes it possible that the bombers themselves, most likely Khan, chose the targets and prepared the homemade explosives in an apartment bomb factory.

But questions remain: Why did they leave behind hoards of explosives in a bathtub at the safe house and in the trunk of the car they left parked north of London? Were others, perhaps an expert bomb maker, involved?

"The degree of the training Khan received is questionable," the security official said. "They left a great deal of explosive mixture, and it was so volatile. We don't know whether they had the capacity to make that. Khan was certainly the recruiter: bright, articulate, a good talker."

Whether for technical direction or mere inspiration, the bombers were in contact with Pakistan and elsewhere by phone in the final months. Police must still untangle an Al Qaeda web — one involved in previous plots against Britain — based in Pakistan, not an easy country for Western agencies to decipher. Moreover, investigators are still examining a trip that Khan made to Israel, possibly a reconnaissance mission, shortly before two Pakistani Britons carried out a suicide bombing at a Tel Aviv nightclub in 2003.

In the July 21 subway attack in London, police have the great advantage that the five accused would-be bombers are alive and behind bars: the four whose backpack bombs failed to ignite fully and a Ghanaian who allegedly aborted his attempt. Seventeen suspects have been charged, mostly friends and relatives accused of sheltering the fugitives during a manhunt.

But nothing made public substantially alters the account in the confession of Hamdi Issac, an Ethiopian-born suspect captured in Rome and extradited to London. During his interrogation in Rome, Issac described an improvised, low-tech plot in which his group decided to pay tribute to the July 7 bombers and put together their plan and bombs in two weeks, Italian anti-terrorism officials said. Issac named an Eritrean-born exconvict, Muktar Said Ibrahim, as the recruiter and bomb maker, Italian officials said.

There are serious doubts about aspects of the story, particularly the claim that the backpacks contained a nonlethal mix intended to frighten, not kill. Although officials say they have not connected the two plots, that does not necessarily mean the cells weren't directed from afar by the same network.

The trip to Pakistan by one July 21 suspect, whose name has not been revealed, suggests that he could have received orders and instruction there. In the past, Al Qaeda has dispatched selected operatives to lead terrorist cells whose members knew little about contact with the network.

The case "is still very difficult," a former top security official said. "Was it really just emulation?"

A significant development was the arrest in December of Adel Yahya, 23, a North London man captured as he stepped off a plane from his native Ethiopia. Police charged him with conspiring with the five would-be bombers, suggesting a front-line role.

At first, it appeared that the accused bombers, four of whom came from Ethiopia, Somalia or Eritrea as youths, were products of a radical, multiethnic mosque scene in London that has little relation to Islamic networks in their war-torn homelands. Now investigators are reexamining their activities and potential ties to others.

In at least two incidents during the last year, suspected East African militants have been detected conducting reconnaissance of Western embassies in Malaysia, which is not their typical area of operation, the British counter-terrorism official who was interviewed said.

The details may remain secret until after the trial on the July 21 attacks, which could start by September.

As in Madrid, where police have named suspected leaders in court documents but not charged them, some experts believe the July 7 plot, in particular, involved skilled Al Qaeda operatives who traveled to Britain or called shots from abroad.

"I call them mystery men," said Sajjan Gohel of the Asia-Pacific Foundation, which monitors terrorism. "They set up the cell, they facilitate, preparing bombs, they do everything. Then they disappear."

But British officials cautioned against the idea that they had their sights on a fugitive mastermind.

"It's dangerous to credit the plot with too much intellectual rigor," the British security official said. "The [subway] was a natural target, we knew that…. And suicide bombers don't need a lot of training."
Posted by: Dan Darling || 03/08/2006 03:11 || Comments || Link || E-Mail|| [10796 views] Top|| File under:
Caucasus/Russia/Central Asia
Explosions kill 2 in Caucasus
A woman and a 12-year-old boy died and two men were injured in four separate blasts in the North Caucasus region of Chechnya, local law-enforcement agencies said Tuesday.

The woman and the boy were killed and another woman hospitalized when an explosive device went off as they were gathering wild garlic in the Kurchaloi district, about 25 miles east of the republic's capital, Grozny.

An Interior Ministry officer was injured in a land-mine blast in the Shali district, about 12 miles southeast of Grozny, and a local resident received fragmentary wounds when an unidentified device exploded in the Nozhai-Yurt district, about 40 miles southeast of Grozny near the border with Daghestan.

Another two men were injured in a blast while gathering scrap metal in Grozny.

Investigations have been launched into the explosions.
Posted by: Dan Darling || 03/08/2006 01:32 || Comments || Link || E-Mail|| [10794 views] Top|| File under:
China-Japan-Koreas
Report: N. Korea Launches Two Missiles
TOKYO (AP) - North Korea fired two surface-to-air missiles near its border with China on Wednesday, a Japanese news agency reported, citing security sources.

Kyodo News agency initially said the missiles were fired by mistake in the direction of China during a military drill, citing an "Asian security source."

But the agency later cited a "Western military source" as saying the short-range missiles were test-fired in an eastern direction from the North's eastern coast, toward the Sea of Japan. The agency said it could not immediately reconcile the conflicting reports.

Posted by: Steve || 03/08/2006 08:54 || Comments || Link || E-Mail|| [10812 views] Top|| File under:
Down Under
Aussie Commander: We are winning in Iraq
THE commander of Australian forces in the Middle East claims coalition troops are turning the tables on al-Qaeda in Iraq, with insurgents' ability to mount effective attacks steadily diminishing.

Brigadier Paul Symon said that while Iraq was going through an "awkward period" during the transition to a new government, the US-led coalition remained confident that the country would not descend into civil war.
Despite daily images from Iraq of carnage from suicide and roadside bombs, Brigadier Symon said military operations against al-Qaeda and its affiliates were proving to be "very effective".

He said in Baghdad that the organisation led by Abu Musab al-Zarqawi was sustaining significant losses. He said it was now less agile and relying on much less seasoned fighters.

"We are seeing an insurgency that is diminishing in effectiveness in its tactics and techniques. It's trending that way. I think they have lost some of their better people," he said.

The figures on insurgents were tightly held, but military officials said Zarqawi forces had lost hundreds of fighters this year.

On a lightning tour of Baghdad, Defence Minister Brendan Nelson said the anecdotal evidence from Australian forces stationed in the capital was that the security situation had improved despite the surge in violence following the bombing of the Golden Mosque at Samarra last month. The bombing of the Shia mosque has been interpreted as an attempt by the largely Sunni insurgents to trigger civil war.
"The security detachment in Baghdad - the soldiers to whom I spoke - certainly feel that in the six months they had been there that things had improved a great deal," Dr Nelson said.

But Hugh White, head of the Strategic and Defence Studies Centre at the Australian National University, said there was no evidence that the Iraq insurgency was in decline.

"I don't think it's correct to describe the insurgency as primarily al-Qaeda-motivated. I think there's very little evidence to suggest that the insurgency is being defeated," said Mr White, a former Defence Department deputy secretary. "Most of the trends that measure the scale of the insurgency suggest that the insurgency remains a very serious challenge."

Dr Nelson visited Baghdad to meet Australian forces stationed there and to hold talks with his Iraqi counterpart, Sadoun Dulime, General George Casey, the senior US commander in Iraq, and US envoy Zalmay Khalilzad.

Dr Nelson, accompanied by Chief of Defence Forces Air Chief Marshal Angus Houston, flew in a US Black Hawk helicopter into the city's international zone from Camp Victory, the big US base near the international airport.

In central Baghdad, Dr Nelson's party was met by ambassador Howard Brown and toured the new Australian embassy as well as the headquarters of the security detachment, which provides protection for Australian officials.

Dr Nelson said Dr Sadoun had expressed hope that Australian soldiers would continue to train the new Iraqi army. In al-Muthanna, Australian advisers have nearly completed training of the army's second brigade, which will eventually comprise about 1700 men.

In a brief talk to troops at the Secdet HQ, Dr Nelson pledged to work for the wellbeing of the defence force and strongly defended the current system of military justice. "We don't ever want to have a military justice system that is contaminated by the same nonsense that goes on in the civil courts," he said.

Dr Nelson said Australian troops "had made a difference" to Iraq and it was important to stand up and assist people in other parts of the world who were "being pushed around".

"When the history of this country (Iraq) is written there's going to be a special place for what Australia has done. In the end we have made a difference in Iraq."

Brigadier Symon said the timetable for a phased troop withdrawal depended on the emergence of a stable government in the country and could be carried out province by province. Late 2007 was the "right aiming point" for a withdrawal of coalition forces, he said.
Posted by: Oztralian || 03/08/2006 18:31 || Comments || Link || E-Mail|| [10796 views] Top|| File under:
Europe
Polish leader sees 'problems' with Germany
Polish President Lech Kaczynski began a state visit to Germany on Wednesday by bluntly spotlighting "fundamental problems" in ties between both nations which he hoped could be resolved.

Kaczynski set the tone for his two-day trip by underlining rows between Berlin and Warsaw over a Russian-German Baltic Sea gas pipeline and a planned museum in Berlin documenting the expulsion of millions of ethnic Germans from Poland after World War II.

German Chancellor Angela Merkel and Kaczynski held a press conference before a working lunch but after making statements no questions were allowed. Merkel predicted ties with Poland would be "close and cooperative" while Kaczynski countered that "open talks were needed over problems."

"I come here 61 years after the war," said the Polish leader, adding that it was now time for "closure" on certain issues.

Nazi Germany began World War II by attacking Poland in 1939. By the end of the war in 1945 some 6 million Poles - including 3 million Jews - were dead and cities like Warsaw had been razed to the ground.

"Let's not fool around," said Kaczynski in earlier remarks to the Frankfurter Allgemeine paper. "The problem (with the expulsion museum) exists, and along with the German-Russian gas pipeline is one of the fundamental problems between our countries."

Polish leaders bitterly oppose the gas pipeline because of its routing through the Baltic Sea in order to avoid crossing Polish territory. The pipeline deal between Russia's state gas giant, Gazprom, and private German energy companies was signed last September at a ceremony presided over by then German chancellor Gerhard Schroeder and Russian President Vladimir Putin.

Schroeder, after losing Germany's general election a few weeks later, was named head of the supervisory board of the company building the pipeline. This move further angered leaders in Poland and the Baltic states.

Merkel says she backs the pipeline.

Kaczynski said Russia's cut-off of gas supplies to Ukraine last January showed dangers posed to his country by the Baltic pipeline which is due to begin operating in 2010. Kiev, the Polish leader noted, had been able to undermine Moscow's gas embargo by diverting gas transiting through Ukrainian pipelines to western Europe.

"If we have the Baltic pipeline, Poland could be cut off from gas deliveries without posing any danger to gas deliveries to Germany and the West," he said, adding: "Does this correspond with the European spirit everybody keeps hearing about?"

Kaczynski repeated calls for the European Union and NATO to play a role in guaranteeing energy supplies for all member states.

Turning to the expulsion museum, due to open its first exhibit at a former Prussian palace in Berlin later this year, the Polish leader underlined his country's disquiet over the project. Called the Centre Against Expulsion, the museum's biggest backer is Erika Steinbach, a conservative member of the German parliament who heads the Federation of Expellees which is a lobby group for the up to 15 million Germans expelled from central and eastern Europe after Nazi Germany's defeat.

Under terms of the 1990 German reunification, Germany formally dropped any claims to territories such as East Prussia, Pomerania and Silesia lost to Poland. But some members of the Federation of Expellees have called for the return of properties in Poland to ethnic Germans who were forced out over 60 years ago.

"Just imagine if one day there is a knock at the door of the Polish family Kowalski by members of the German family Schmidt who say: 'This house is our property'," said Kaczynski.

The Polish president said he wanted to improve Polish-German ties but that Warsaw was determined to prevent property claims being aimed at its citizens in one-third of the country.

Turning to the EU, where the new Polish government has taken a stronger Euro-sceptic stance, Kaczynski said the 25-nation bloc's constitution was "no longer up to date" after its rejection earlier this year by voters in French and Dutch referendums.

"I don't rule out that a new basic treaty is needed for Europe ... we have to start at the beginning," he said.

Kaczynski said the rejected draft went too far in creating a semi-federal European state "for which the time is not ripe." He also complained there was no reference to God in the draft constitution and firmly rejected plans for an EU foreign minister.

"The many bilateral problems between Poland and Germany show that it is perhaps too early for such a thing," concluded Kaczynski.
Posted by: lotp || 03/08/2006 15:41 || Comments || Link || E-Mail|| [10803 views] Top|| File under:
Inquiry into Erdal's escape 'turning into a cover-up'
The former chief of the Belgian security service VS-SE was run through the mill by a Senate commission on Tuesday as the fallout from the escape of Turkish militant Fehriye Erdal continued.

The intelligence service's supervisory body, Committee I, subsequently demanded and won promises from the VS-SE that it would be given insight into more documents relating to Erdal's disappearance.

The promise came after the committee's Senate commission had earlier temporarily suspended its meeting out of dissatisfaction about the documents the VS-SE had already released.

The security service subsequently promised to release more documents over the surveillance of

Erdal. The documents date back to the start of this year.

The Committee I will therefore be able to investigate how Erdal managed to disappear while under surveillance by the security service. However, the committee will still not be supplied with every document.

Liberal VLD Senator Paul Wille and Socialist SP.A politician Ludwig Vandenhove said former VS-SE boss Koen Dassen wants to only release documents which will not place security service agents in danger.

But opposition Christian Democrat CD&V Senator Hugo Vandenberghe said this was not sufficient, demanding that every document declassified.

"It would be unacceptable if they would be kept hidden from the Parliament. That would be more like a police state, something that [Interior Minister Patrick] Dewael wants to combat," he said.

"I can, of course, not reconcile myself with methods that are those of a police state, namely; that dossiers are covered up because they might be adverse for the government."

Earlier, Dassen had read allowed to the commission documents that indicated the security service had warned Dewael three times that Erdal might try and escape. The VS-SE also proposed alternative measures to prevent her escape.

The commission will discuss the escape of Erdal again on Wednesday.



Posted by: lotp || 03/08/2006 15:32 || Comments || Link || E-Mail|| [10795 views] Top|| File under:
Bomb Explodes in Spain; One Injured
MADRID, Spain (AP) - A bomb exploded outside the offices of a right-wing political party in northern Spain on Wednesday, slightly injuring one person and shattering windows, the Interior Ministry said. A man claiming to speak for the Basque separatist group ETA claimed responsibility in a warning call shortly before the explosion.

The device detonated at 8 a.m. (2 a.m. EST) in the seaside town of Santona, outside the offices of the Falange party, the remnants of longtime Spanish dictator Gen. Francisco Franco's political apparatus.

Less than an hour earlier, emergency services had received the warning call from a man speaking in Basque, ministry official Agustin Ibanez said. It was impossible to independently verify the man's link to ETA, but the style of the bombing was in keeping with a series of recent attacks by the armed separatist group. The blast would be the seventh carried out by ETA in just over two weeks.

Police found a bag with a sign reading "Danger bomb" in the doorway outside the Falange offices and cordoned off the area before the device exploded. The bomb had contained between 7-11 pounds of explosives, said Puerto Gallego, Mayor of Santona. "Today is a bad day for Santona," said Gallego. The offices, situated within the old quarter of the historic fishing town, suffered considerable damage, with window panes shattered and glass strewn over a large area, Ibanez said. One person received a slight cut to an eyebrow from the flying glass, Ibanez said.

Two smaller homemade devices exploded outside banks just before midnight in the Basque port of Plentzia, 30 kilometers (19 miles) north of Bilbao, causing some damage, the ministry said.

On Saturday several hundred supporters of ETA clashed violently with riot police in the northern town of Portugalete following the death in prison of two of its members. Following the clashes in Portugalete, Basque separatist leader Joseba Permach said that the suppression of a pro-ETA demonstration would "have repercussions."

ETA, which has for years relied on extortion as a fundraising tool, has upped the menacing tone of its threats by sending business leaders letters with photos of their families and documents detailing their daily routines and car license plates. An explosion targeting a political organization instead of business changes the direction of ETA's recent violent activities. Prime Minister Jose Luis Rodriguez Zapatero offered to negotiate with ETA in May 2005 if it renounced violence, but the militant group has kept up a campaign of low-level violence, setting off dozens of explosions.
Posted by: Steve || 03/08/2006 08:58 || Comments || Link || E-Mail|| [10800 views] Top|| File under:
Home Front: WoT
FBI Releases Updated "Most Wanted Terrorists" List
The Federal Bureau of Investigation announced several additions to its Most Wanted Terrorists and Seeking Information - War on Terrorism lists in a report to the National Association of Chiefs of Police. Individuals on these lists are being sought for their alleged involvement in various terrorist attacks or planned attacks around the world.

Added to the Most Wanted Terrorists list, which was originally established in October of 2001, are Ramadan Abdullah Mohammad Shallah, Abd Al Aziz Awda, Khadafi Abubakar Janjalani, Isnilon Totoni Hapilon, Jainal Antel Sali, Jr. , and Mohammed Ali Hamadei.

Shallah and Awda have been indicted for their alleged involvement in racketeering activities for the Palestinian Islamic Jihad, a terrorist group headquartered in Syria.

Janjalani, Hapilon and Sali are allegedly part of the terrorist organization Abu Sayyaf Group, which is responsible for the kidnapping and murder of foreign nationals in and around the Republic of the Philippines.

Hamadei has been indicted in the United States for his involvement in the June 14, 1985, hijacking of TWA flight 847, during which United States Navy Diver Robert Stethem was brutally tortured and murdered.

Added to the Seeking Information - War on Terrorism list are Abu Mus'ab Al-Zarqawi, Saleh Ali Saleh Nabhan and Noordin Mohammad Top. Al-Zarqawi is sought in connection with numerous terrorist attacks and threats in Iraq. Nabhan is wanted for questioning for attacks in Kenya in 2002. Top is allegedly a member of the Jemaah Islamiah group which was involved in bombings in Indonesia between 2002 and 2004.

All 26 of the individuals on the Most Wanted Terrorists list have been indicted by federal grand juries in various jurisdictions throughout the United States. The ten individuals on the Seeking Information – War on Terrorism list are being sought in connection with possible terrorist threats against the United States. Director Robert S. Mueller, III, said, "We will continue to bring all necessary resources to bear to protect Americans from terrorist attacks. The combined strength of law enforcement at home and abroad, with a vigilant and engaged public, will ensure success."

The Rewards For Justice Program, sponsored by the United States Department of State, offers rewards ranging from $5 million to $25 million for many of the terrorists. Information on this program can be found at www.rewardsforjustice.net.
Posted by: Steve || 03/08/2006 09:27 || Comments || Link || E-Mail|| [10795 views] Top|| File under:
NYT blows another national defense story
The military is placing small teams of Special Operations troops in a growing number of American embassies to gather intelligence on terrorists in unstable parts of the world and to prepare for potential missions to disrupt, capture or kill them.

Senior Pentagon officials and military officers say the effort is part of Defense Secretary Donald H. Rumsfeld's two-year drive to give the military a more active intelligence role in the campaign against terrorism. But it has drawn opposition from traditional intelligence agencies like the C.I.A., where some officials have viewed it as a provocative expansion into what has been their turf.

Officials said small groups of Special Operations personnel, sometimes just one or two at a time, have been sent to more than a dozen embassies in Africa, Southeast Asia and South America. These are regions where terrorists are thought to be operating, planning attacks, raising money or seeking safe haven.

Their assignment is to gather information to assist in planning counterterrorism missions, and to help local militaries conduct counterterrorism missions of their own, officials said.

The new mission could become a major responsibility for the military's fast-growing Special Operations Command, which was authorized by President Bush in March 2004 to take the lead in military operations against terrorists. Its new task could give the command considerable clout in organizing the nation's overall intelligence efforts.

The Special Operations command reports to Mr. Rumsfeld, and falls outside the orbit controlled by John D. Negroponte, the newly established director of national intelligence, who oversees all the nation's intelligence agencies. An episode that took place early in the effort underscored the danger and sensitivity of the work, even for soldiers trained for secret combat missions.

In Paraguay a year and a half ago, members of one of the first of these "Military Liaison Elements" to be deployed were pulled out of the country after killing a robber armed with a pistol and a club who attacked them as they stepped out of a taxi, officials said. Though the shooting had nothing to do with their mission, the episode embarrassed senior embassy officials, who had not been told the team was operating in the country.

One official who was briefed on the events, but was not authorized to discuss them, said the soldiers were not operating out of the embassy, but out of a hotel.

Now, officials at the Special Operations Command say, no teams may arrive without the approval of the local ambassador, and the soldiers are based in embassies and are trained to avoid high-profile missteps.

Under guidelines established by Mr. Negroponte, the C.I.A. station chief assigned to most American embassies coordinates American intelligence in those countries.

Most embassies also include defense attachés, military personnel who work with foreign armed forces and report to the Pentagon's Defense Intelligence Agency. But the new special operations personnel have a more direct military role: to satisfy the military's new counterterrorism responsibilities, officials said.

Special Operations forces include the Army Green Berets and Rangers, the Navy Seals, the Marines and special Air Force crews that carry out the most specialized or secret military missions. Their skills range from quick strikes to long-range reconnaissance in hostile territory, military training and medical care.

The creation of the Military Liaison Elements, and the broader tug-of-war over the Special Operations Command's new role, appear to have exacerbated the disorganization, even distrust, that critics in Congress and the academic world have said permeates the government's counterterrorism efforts.

Officials involved in the debate say the situation may require President Bush and his senior national security and defense advisers to step in as referees, setting boundaries and clarifying the orders of the military and other intelligence agencies.

Many current and former C.I.A. officials view the plans by the Special Operations Command, or Socom, as overreaching.

"The Department of Defense is very eager to step up its involvement in counterterrorism activities, and it has set its sights on traditional C.I.A. operational responsibilities and authorities," said John O. Brennan, a 25-year C.I.A. officer who headed the National Counterterrorism Center before retiring last year. "Quite unfortunately, the C.I.A.'s important lead role in many of these areas is being steadily eroded, and the current militarization of many of the nation's intelligence functions and responsibilities will be viewed as a major mistake in the very near future."

Mr. Brennan, now president of the Analysis Corporation, an intelligence contractor in Virginia, said that if Socom operations were closely coordinated with host countries and American ambassadors, "U.S. interests could be very well served."

But, he added, "if the planned Socom presence in U.S. embassies abroad is an effort to pave the way for unilateral U.S. military operations or to enable defense elements to engage in covert action activities separate from the C.I.A., U.S. problems abroad will be certain to increase significantly."

Paul Gimigliano, a spokesman for the C.I.A., gave a measured response to the program, but emphasized the importance of the agency's station chief in each country.

"There is plenty of work to go around," he said, adding: "One key to success is that intelligence activities in a given country be coordinated, a process in which the chief of station plays a crucial role."

A State Department official said late Tuesday, "We don't have any issue with D.O.D. concerning this," using the initials for Department of Defense. The State Department official said the Military Liaison Element program was set up so that "authority is preserved" for the ambassador or the head of the embassy.

The Special Operations Command has not publicly disclosed the Military Liaison Element mission, and answered questions about the effort only after it was described by officials in other parts of the government who oppose the program.

"M.L.E.'s play a key role in enhancing military, interagency and host nation coordination and planning," said Kenneth S. McGraw, a spokesman for the Special Operations Command, based in Tampa, Fla. The special operations personnel work "with the U.S. ambassador and country team's knowledge to plan and coordinate activities," he added.

Officials involved with the program said its focus is on intelligence and planning and not on conducting combat missions. One official outside the military, who has been briefed on the work but is not authorized to discuss it publicly, said more than 20 teams have been deployed, and that plans call for the effort to be significantly expanded.

In a major shift of the military's center of gravity, the Unified Command Plan signed by President Bush in 2004 says the Special Operations Command now "leads, plans, synchronizes, and as directed, executes global operations against terrorist networks," in addition to its more traditional assignment to train, organize and equip Special Operations forces for missions under regional commanders.

Recently, Gen. Bryan D. Brown, the Socom commander, and his staff have produced a counterterrorism strategy that runs more than 600 pages. It is expected to be presented to Mr. Rumsfeld in the next few weeks for final approval.

According to civilian and military officials who have read or were briefed on the document, it sets forth specific targets, missions and deadlines for action, both immediate and long-term.

One goal of the document is to set the conditions for activity wherever the military may wish to act in the future, to make areas inhospitable to terrorists and to gather the kind of information that the Special Operations Command may need to operate.

The problem is difficult in nations where the American military is not based in large numbers, and in particular where the United States is not at war. Thus, the Military Liaison Elements may not be required in notable hot spots, like parts of the Middle East, where the American military is already deployed in large numbers.

During recent travels abroad, General Brown has sought to explain the program to C.I.A. and F.B.I. officials based at embassies. Joining him for those talks is a political adviser on full-time assignment from the State Department.

Socom also held a conference in Tampa last summer to brief Special Operations commanders from other nations, followed by a session in October for Washington-based personnel from foreign embassies on a range of counterterrorism issues.

One former Special Operations team member said the trick to making the program work is to navigate the bureaucratic rivalries within embassies — and back at the command's headquarters. "All you have to do is make the ambassador, the station chief and Socom all think you are working just for them," he said on condition of anonymity, because he was not authorized to discuss the matter publicly.

Lee H. Hamilton, who served as vice chairman of the national commission on the Sept. 11, 2001, terrorist attacks, said that conflict between the C.I.A. and the Defense Department over paramilitary operations has occurred periodically for decades, and that the 9/11 commission had recommended that the Defense Department be given the lead responsibility for such activity.

But he said the embassy program raised a different issue. "If you have two or three D.O.D. guys wandering around a country, it could certainly cause some problems," Mr. Hamilton said. "It raises the question of just who is in charge of intelligence collection."

The cold war presented the military with targets that were easy to find but hard to kill, like a Soviet armored division. The counterterrorism mission presents targets that are hard to find but relatively easy to kill, like a Qaeda leader.

General Brown and the Special Operations Command now work according to a concept that has become the newest Pentagon catchphrase: "find, fix, finish and follow-up" — shorthand for locating terrorist leaders, tracking them precisely, capturing or killing them, and then using the information gathered to plan another operation.

"The military is great at fixing enemies, and finishing them off, and exploiting any base of operations that we take," said one Special Operations commander on condition of anonymity, because he was not authorized to discuss the matter publicly. "But the 'find' part remains a primitive art. Socom can't kill or capture the bad guys unless the intel people can find them, and this is just not happening."
Posted by: Dan Darling || 03/08/2006 02:51 || Comments || Link || E-Mail|| [10798 views] Top|| File under:
India-Pakistan
Musharraf tells Abizaid where to get off
Pakistan and the US Wednesday furthered cooperation, inter alia, in the field of intelligence sharing against terrorists, although difference of opinion persisted regarding management of Pak-Afghan border in the war on terror, The Nation learnt.
Visiting Commander US Central Command General John P. Abizaid called on President Pervez Musharraf and exchanged views chiefly on the performance of trilateral commission in addition to underlining furtherance of Pak-US defence ties, well-placed officials told The Nation on condition of anonymity.
General John P Abizaid is currently on a two-day official visit to Pakistan. It, however, is not a scheduled visit, as Abizaid has rushed to Pakistan on the orders of US President George Bush. As CENTCOM chief, Abizaid is the most senior uniformed commander of the American forces in Afghanistan. These forces have been trying in line with the Afghan forces to block the border.
The Inter Service Public Relations (ISPR) stated that President Musharraf has told the US General that anti-terror efforts on the Pak-Afghan border need enhanced coordination and most importantly, there was a need to bolster security measures on the Afghan side of the border, it added.
According to the sources, two sides could hardly reach a unanimous position over the issue of latest accusations about infiltration and existence of terrorists by Afghanistan and Pakistan's response in terms of indicating problems in the Afghan defence intelligence mechanism.
"Although the US side was not to accept Pakistani position in an outright manner, President Musharraf has made it clear that any operation within its territories would be carried out by the Pakistani forces alone," the sources added.
Meanwhile, the official media reported that during the meeting, the President discussed with the CENTCOM chief the situation on the western borders, cooperation between Pakistan and United States in the ongoing war against terrorism and matters pertaining to intelligence sharing, ways to further intensify efforts in intelligence sharing and speedy exchange of information.
Recently, there has been an exchange of statements between Afghan President Hamid Karzai and President Musharraf over intelligence sharing. Musharraf slammed Karzai in an interview with CNN on Sunday, saying he was 'oblivious' to events in his own country and blasting intelligence provided by Kabul about the presence of Taliban leaders in Pakistan as "nonsense".
Referring to the successes Pakistan has achieved in anti-terror war, President Musharraf said that over 80,000 troops deployed in the country's border with Afghanistan have effectively checked cross-border infiltration and destroyed several sanctuaries through targeted operations against militants.
Stressing the need to bolstering security measures on the Afghan side of the border, the President called for greater coordination and sharing of actionable intelligence in real time to achieve the desired objectives.
The US CENTCOM chief said that Pakistan, which is the frontline state in the war on terror, has done more than any other country in combating terrorism and referred to the sacrifices rendered by the Pakistani security forces in operation against terrorists in the border region.
He said Pakistan is playing a critical role to fight against terrorism and promote peace in the region and the world at large in weeding out the menace of terror.
Earlier, the US CENTCOM chief visited the General Headquarters and met with the Vice Chief of Army Staff, General Ahsan Hayat and discussed with him matters of professional interest. They also discussed ways and means to further increase cooperation between the armed forces of the two countries.
Later on President Musharraf told the representatives from the tribal areas that foreign militants would not be allowed to stay on country's soil and locals harbouring these extremist elements would also face the music.
A 16-member delegation of tribal elders from FATA who called on the President along NWFP governor while the President urged them to come up to their national responsibility to ensure that foreign elements did not take refuge in their areas.
President also told the tribal elders that he has made it clear to all other allies that only Pakistani troops were responsible for carrying out operation against terrorists on the country's soil, officials told The Nation.
According to the officials, the tribal leaders appeared to be in full confidence and compliance to the government's policies and assured their fullest cooperation in ridding the region of foreign militants and terrorists. They also assured the President that people of the tribal region are peace loving and desired progress and development of their areas.
President General Pervez Musharraf expressed firm commitment to the overall development of the tribal areas and said the government was considering setting up reconstruction opportunities zones aimed at generating commercial activities for the socio-economic uplift of its people.
The President also said the government would make available additional funds to set the tribal areas on the track fast paced development and bring them at par with the other developed parts of the country.
The President referred to an elaborate reconstruction and development plan for the tribal region that envisages boosting agriculture, irrigation, livestock and industry.
About the establishment of reconstruction opportunities, the President said the factories would be exempted from the duties and the traders would be facilitated to export their products.
Posted by: john || 03/08/2006 16:23 || Comments || Link || E-Mail|| [10798 views] Top|| File under:
Militants ambush officials in Pakistani tribal area
MIR ALI, Pakistan - Militants ambushed the vehicles of the top officials in a Pakistani tribal zone where fierce battles raged at the weekend, killing a guard and injuring two others, officials said on Wednesday. The administrator of volatile North Waziristan district, Zaheer Islam, and his deputy Fida Mohammad Khan escaped unhurt in the attack late Tuesday in Norak village near the town of Mir Ali, a security official told AFP.

Insurgents launched rockets and fired bullets at their vehicles as the officials were heading to the northwestern city of Peshawar to attend a meeting with tribal elders at the governor's residence, he said. "One of the security guards was killed and two others were injured in the attack," he said.

The region has been gripped by violent clashes between pro-Taliban militants and security forces since the weekend, in which about 140 rebels and five soldiers died. Authorities have imposed a curfew on Miranshah, the main town in the region, and troops are searching for two pro-Taliban clerics accused of instigating the fighting, the worst in the tribal belt near the Afghan border since 2001. Thousands of residents have fled Miranshah for the relative safety of Mir Ali.
Posted by: Steve || 03/08/2006 08:45 || Comments || Link || E-Mail|| [10794 views] Top|| File under:
Indian police shoot dead bomb suspect amid terror alert
LUCKNOW, India : Police in India shot dead a man suspected of links to triple bomb attacks that killed 23 people in Hinduism's holiest city and sparked a nationwide terror alert.

Counter-terrorism forces gunned down the suspect just hours after the blasts in Varanasi, which also left 68 people wounded and raised fears of a Hindu backlash.

"Probably he was involved in the Varanasi blasts," police superintendent Rajesh Pandey said after the authorities said they suspected "terrorists", a euphemism for Islamic extremists, were behind the carnage on Tuesday evening.

The suspect was found with 2.5 kilograms (5.5 pounds) of explosives after he was shot on the outskirts of the Uttar Pradesh state capital Lucknow, 300 kilometres (190 miles) north of Varanasi.

The Press Trust of India news agency said the man, named by police as Salar, was a suspected member of the Islamic militant group Lashkar-e-Taiba, which is fighting Indian rule in Kashmir.
Posted by: phil_b || 03/08/2006 04:44 || Comments || Link || E-Mail|| [10794 views] Top|| File under:
Local holy men trying to negotiate cease-fire in Miranshah
Three days of fighting may have killed more than 100 pro-Taliban and Al Qaeda militants in a remote tribal region of Pakistan, the army said, and authorities imposed a curfew in the region's main town.

Thousands of townspeople have fled clashes between the militants and government troops in the North Waziristan region, and journalists have been barred from the administrative capital of Miram Shah, which is under curfew and where most of the fighting took place.

Security forces were mopping up Monday after artillery and helicopter gunships targeted militant redoubts in the town. Local clerics were trying to mediate a cease-fire.

Army spokesman Maj. Gen. Shaukat Sultan said that based on intelligence reports and questioning of injured and arrested militants, more than 100 guerrillas might have died. He added that security forces had yet to regain control of all compounds in Miram Shah, so he couldn't give an exact toll.

The trigger of the unrest was a Pakistani army air and ground strike against a suspected Al Qaeda camp in the border village of Saidgi last week that authorities said left 45 people dead, including foreign militants.

Local pro-Taliban tribesmen said that civilians were killed in the assault, and according to officials, ambushed security forces' vehicles Saturday and opened fire on a base in Miram Shah. The army responded with artillery and fire from helicopter gunships.

About 10,000 people fled the violence. Many ended up in Mir Ali, 15 miles from Miram Shah.
Posted by: Dan Darling || 03/08/2006 01:12 || Comments || Link || E-Mail|| [10794 views] Top|| File under:
Pakistanis claim bad guys fled Miranshah
Pakistan's government says its security forces now control the main town in the tribal region of North Waziristan after days of fierce fighting that left an estimated 100 Taliban and Al-Qaeda militants dead. Islamabad says Miran Shah -- less than 10 kilometers from the Afghan border -- has been placed under an indefinite curfew as Pakistani troops search for militants who may still be hiding. The area is closed to journalists. But correspondents from RFE/RL's Radio Free Afghanistan have been talking to refugees who say the militants still control strategic positions in the mountains near the border with Pakistan.

Pakistani military spokesman Shaukat Sultan says government forces have recaptured the main town in the tribal region of North Waziristan from Taliban and Al-Qaeda fighters.

"From the incident at Miran Shah, the terrorists have fled," he said.

Taliban and Al-Qaeda fighters seized the town -- which is less than 10 kilometers from the border with Afghanistan -- during a fierce battle against Pakistani government forces that began last week.

Residents describe it as the bloodiest fighting in Pakistan's tribal regions in more than two years. The battle marks an escalation in Pakistan President Pervez Musharraf's campaign against Al-Qaeda fighters, Taliban militants, and their sympathizers.

The battle also highlights Islamabad's failure to establish government control in a mountainous tribal region thought to be a possible hiding place of Al-Qaeda leader Osama bin Laden and his deputy, Ayman al-Zawahri.

Residents of Miran Shah and the nearby village of Mir Ali told correspondents from RFE/RL's Radio Free Afghanistan today that Taliban fighters still control strategic mountain positions nearby.

Sporadic fighting was reported overnight and early today in the mountains that lie between Miran Shah and the Afghan border -- with government forces calling in air strikes by fighter jets and helicopter gunships.

Journalists have been banned from entering Miran Shah and a government curfew was in place today. But a Radio Free Afghanistan correspondent has been interviewing refugees as they cross the border into the Afghan province of Khost.

"[Refugees say] the fighting between the two sides intensified after the Mulawi Abdul Khaliq -- the head of a very large madrasah [in North Waziristan] -- called a meeting of religious scholars in the area and they asked the residents of Miran Shah and Mir Ali to resist the government forces," the correspondent reported. "They used loudspeakers to broadcast this message to people."

A resident of Miran Shah named Abdullah told our correspondent that he fled his home early on March 6 and only managed to cross the Afghan border this morning.

"The situation in Miran Shah [was] extremely bad [when I left]," he said. "The fighting has been going on [for days] and people could not walk around. Fighter jets were flying overhead and dropping bombs. The bazaar of Miran Shah was captured by the Taliban. All routes in and out of the town were closed. People are being killed by air strikes if they leave. And from the ground, the Taliban also does not let people go outside."

Another resident of Miran Shah named Gul arrived at the Afghan border early today. He told RFE/RL that the Taliban had removed defensive fortifications and military equipment from government buildings before leaving the town themselves.

"Further up in the high mountains [between Miran Shah and the Afghan border], the government forces cannot advance," he said. "And the Taliban is in full control. They do not let the villagers come out of their houses -- and if they leave their homes they will be killed. There is no one to collect the bodies or transport the injured to the hospitals. The situation was like this late [Monday] night."

Other refugees who have crossed into Afghanistan say hundreds of people have been killed in the fighting. They also say supplies of water and electricity to Miran Shah have been cut off along with communications, sanitation services, public transportation, and health facilities.

On the Pakistan side of the border, Radio Free Afghanistan's correspondent in Peshawar reports that thousands of villagers from North Waziristan have been trying to flee to other parts of Pakistan. Those who have managed to get out of the battle zone tell RFE/RL they feel lucky to be alive.

Sikandar Qayyum, Pakistan's additional secretary for the federally administered tribal areas, says he can confirm that at least 146 people have been killed since the fighting began.

Officials in Islamabad say they think about 100 of the dead are Taliban or Al-Qaeda fighters. Complete information about casualties among government troops is not available. But military officials claim as few as five government soldiers have been killed.
Posted by: Dan Darling || 03/08/2006 01:10 || Comments || Link || E-Mail|| [10795 views] Top|| File under:
Singh urges calm after temple bombing, LeT suspected
Manmohan Singh, the Indian prime minister, has urged people to remain calm after bombings that killed at least 20, according to the Associated Press.

The attacks happened on Tuesday evening in a packed railway station and crowded temple in Hinduism's holiest city, raising fears of communal violence between majority Hindus and minority Muslims.

Hindu groups allied to the opposition Bharatiya Janata Party called for a general strike in the state on Wednesday to protest against the blasts.

The first bomb went off in the packed Sankat Mochan temple where hundreds of devotees of the Hindu deity Hanuman had gathered for evening prayers.

The second exploded at the city's cantonment railway station. Police had said on Tuesday that two bombs exploded at the station.

Yashpal Singh, the police chief of Uttar Pradesh state, where Varanasi is located, said he suspected the hand of Pakistan-based jihadi group, Lashkar-e-Taiba.

Indian TV channels said two Lashkar fighters were shot dead overnight by police in New Delhi and another Lashkar man was killed in Lucknow, Uttar Pradesh's capital, but it was not known if they were connected to the Varanasi blasts.

Armed police mounted vigil at temples and public places across India and authorities said they had shut down schools and colleges as a precaution, but a Reuters reporter said traffic on the streets of the ancient city appeared normal.

Prem Lata, 65-year-old housewife, said: "People are moving around. Puja (worship) is going on in the temples. There is no problem now."

Temple-studded Varanasi, 670km southeast of the capital New Delhi, is on the banks of the holy Ganges river.

Hindus believe that dying in Varanasi, being cremated on the banks of the Ganges and the ashes immersed in the river ensures release from the cycle of rebirth. Many elderly and ill people come to the city if they believe they are close to death.
Posted by: Dan Darling || 03/08/2006 00:56 || Comments || Link || E-Mail|| [10794 views] Top|| File under:
Death toll from India bomb blast rises
At least 15 people have been killed and several injured in three separate bomb attacks in the holy Hindu city of Varanisi in northern India. No-one has claimed responsibility for the attack.

The first explosion took place in one of India's ancient temples, the Sankat Mochan, which is dedicated to Hinduism's monkey god, Hanuman. Schools of devotees had gathered when the bomb went off. Minutes later a second bomb went off at the city's main railway station, followed by a third blast, also at the railway station. Police say that they defused two more bombs elsewhere in the city. Security has been stepped up in the city and all religious sites across the country have been put on high alert.
Posted by: Fred || 03/08/2006 00:00 || Comments || Link || E-Mail|| [10794 views] Top|| File under:
Firing resumes in Mir Ali
Firing resumed in Mir Ali near Miranshah after unidentified men ambushed local political agent Zaheerul Islam's vehicle, killing his Khasadar and injuring another man, ARY television channel reported. The militants fled after the attack, the channel reported. Zaheerul Islam survived the attack.


Shucks. And he was just telling us how things had calmed down.
Posted by: Fred || 03/08/2006 00:00 || Comments || Link || E-Mail|| [10794 views] Top|| File under:
Rockets fired at security forces
QUETTA: Unidentified assailants fired 29 rockets at security forces in Dera Bugti and Kohlu on Tuesday, but there were no casualties. According to the reports, armed men fired 29 rockets on security forces in the two districts, but missed them. However, pipelines of the Pirkoh Gas Field were damaged during the exchange of fire between security forces and militants. The militants fled after retaliation from security forces.
Posted by: Fred || 03/08/2006 00:00 || Comments || Link || E-Mail|| [10793 views] Top|| File under:
Spaniard arrested for connections to Al Qaeda
Interior Minister Aftab Sherpao on Tuesday confirmed the arrest of a Spanish national for suspicion of having links with Al Qaeda. "Law enforcement agencies have arrested a Spanish national but, off-the-cuff, I cannot give you the details. We can provide you the information later," he told journalists.


"I think his names' Pedro or something like that..."

The issue came under discussion during a meeting between Foreign Minister Khurshid Kasuri and his Spanish counterpart Miguel Angel Moratinos in Islamabad.


"Pedro? Pedro? I don't know anybody named... Ummm... Maybe I do."

In a separate press conference, Kasuri was asked by a reporter to explain the arrest of the Spanish national.


"'Splain yourself, Ricky!"

"The Spanish foreign minister raised this issue but I had no knowledge of this. I assured him I would find out details about the Spanish national and get back to him," Kasuri told journalists.


"Cheeze. I thought I knew about all the Pedros we got in jug in Pakland... I guess one slipped by me."

Sherpao told journalists that a Belgian national, who was recently arrested from Lahore, had not been repatriated.


"But he's not a Pedro. I don't think he even speaks Spanish. For that matter, I don't know if he speaks Belgian!"
Posted by: Fred || 03/08/2006 00:00 || Comments || Link || E-Mail|| [10795 views] Top|| File under:
Shooting stops in Miranshah as jirga tries to reach peace deal
MIRANSHAH: An uneasy calm prevailed in North Waziristan on Tuesday as government officials with the help of tribal elders tried to pacify pro-Taliban tribesmen after some 140 militants were estimated killed in recent days.


I'll betcha a dose or two of napalm would pacify the crap out of them...

However, a curfew imposed on Monday on Miranshah, the main town in North Waziristan, remained in force on Tuesday despite no reports of fresh fighting, a senior security official in the region told AP. He said the talks between tribal elders and militants' representatives which began on Monday were continuing. "There is some progress and we hope things will be OK soon," he said.


Why? Have the bad guyz decided to go back to Arabia? Have the locals begun studying cause and effect?

"The curfew is continuing today so the situation can return to normal quickly," Zaheerul Islam, a top political official in Miranshah, told Reuters. "Forces are present in the town while jirgas and talks are also going on," he said.


Gonna try and save face all around, huh? Hope it works better than it did with Nek Mohammad.

Islam planned to meet with tribal elders later on Tuesday to persuade shop owners in Miranshah to reopen their doors, said tribal elder Malik Mumtaz Khan, who will be attending the meeting. The government wants the businesses to be ready to trade when the curfew is lifted.


The problem isn't the businesses being closed. The businesses are closed because of the problem.

Meanwhile, troops searched for two clerics accused of instigating the fighting in Miranshah and made seven arrests in overnight raids.


None of them the holy men, I'll betcha...

"We are desperately searching for the two main culprits, Maulvi Abdul Khaleq and Maulvi Sadiq Noor, but we still do not have any information about their whereabouts," a senior security official told AFP.


Have you checked their houses? Have you checked Fazl's guest house?

Security forces used explosives on Tuesday to demolish a madrassa in Miranshah run by Khaleq, another security official said. Officials said Noor and Khaleq have been trying to impose strict Islamic laws in Miranshah and are closely linked to the Taliban. Khaleq, who runs a major madrassa in Miranshah, had called for a "holy war" against the army after troops last week destroyed an Al Qaeda training centre in nearby Saidgai village, officials said.


Jihad, of course, is the answer to every question...

Khaleq's brother was among some 40 militants killed in the raid on Wednesday, they added.


I hope his departure from the gene pool was suitably painful.

Noor also runs a preaching centre and a madrassa near Miranshah. A senior army official said if the two were "captured or killed" the resistance in Miransah will die down, the same way it subsided in neighbouring South Waziristan when top militant commander Nek Mohammad was killed in a missile strike in 2004.


That was after about eight months of the jirga nonsense, complete with tribal lashkars led by drummers.

Army spokesman Maj Gen Shaukat Sultan described Tuesday as "quiet", with no reports of fighting. The militants had apparently withdrawn to the hills where a Miranshah resident, Shirin Khan, said security forces were directing their gunfire late on Monday night.


"Chaudry! Shoot that mountain!"
"Yes, sahib!"
[KERBOOM!]
"That should take care of them. What's for dinner?"

The BBC said its correspondent had been detained for a few hours and then expelled from North Wazristan. Haroonur Rashid, the BBC's Urdu correspondent based in Peshawar, and two other Pakistani journalists working for foreign media organisations were not allowed to enter the tribal region on Monday morning, the BBC Urdu website reported. "Haroon was not told why he was detained," the BBC website said. He was later set free on the "intervention of high officials but was ordered to immediately leave the area".


"Beat it, Harun! And don't come back!"
"But I live here!"

Suspected militants beheaded a teacher in South Wazristan, officials said on Tuesday. Said Badshah, 35, who ran a private school, failed to return home late Monday in Barwan village, near Wana, the main town in South Waziristan, a local administration official told AFP. His headless body was found in a remote area on Tuesday evening, the official said. Officials suspect that militants were behind Badshah's murder as he had no known enemies in the area and he was the son of a pro-government tribal elder.


Well, never mind. He's dead now, so have another jirga and reach an "understanding" with the guys who killed him. No doubt they were motivated by piety or something.
Posted by: Fred || 03/08/2006 00:00 || Comments || Link || E-Mail|| [10798 views] Top|| File under:
Iraq
U.S. transfers control of much of Baghdad
The U.S. Army has handed over the security of a major part of Baghdad to Iraq's military.

In what was termed one of the largest transfers of operations, the U.S.-led coalition handed over security responsibility for several parts of Baghdad to the Iraq Army. The areas where Iraqi authorities would assume responsibility were identified as western Baghdad and eastern Abu Ghraib.

The handover was conducted by the U.S. Army's 1st Brigade Combat Team, 10th Mountain Division. In a ceremony on March 2, the Iraq Army's Sixth Division, 3rd Brigade, assumed security responsibility, Middle East Newsline reported.

"We are comrades," Iraqi Brig. Gen. Aziz Noor, commander of the 3rd Brigade, 6th Iraqi Army Division, said. "The Iraqi army and the American forces are brothers. We bleed together. We shed tears over the same fallen comrades."

Officials said the transfer of security responsibility was one of the largest since 2004. They said western Baghdad and Abu Ghraib contained key facilities and marked a major test of the Iraqi security forces.

"The American forces are giving freedom back to the people of Iraq, just as they did in Japan, Germany and Korea," Aziz said. "We are receiving this area of responsibility and the job to protect it. God willing, we will be able to do so."

The Iraqi and U.S. brigades have been patroling Baghdad since mid-2005. The U.S. 1st Brigade helped train and mentor the Iraqi 3rd Brigade.

"Never have I seen a group of soldiers learn so quickly and advance so efficiently," U.S. Army Col. Jeffrey Snow, 1st BCT commander, said.


Remember to mention it just loudly enough so that the MSM won't.
Posted by: Anonymoose || 03/08/2006 09:27 || Comments || Link || E-Mail|| [10800 views] Top|| File under:
The Scary Shadow of Iran
March 8, 2006: The intelligence people are picking up chatter regarding a major al Qaeda attack in Iraq, coordinating a large number of fighters to pull something off like the Abu Greib operation last year, possible against Parliament or the U.S. Embassy. It doesn't have to succeed, just make a big splash in the media. Overall, al Qaeda attacks are way down, and the terrorist organization is taking a beating. All they can hope for now is some media victories.

Many Department of Defense and CENTCOM analysts are putting the chances of an Iraqi "civil war" at 60-70 percent. However, this civil war would be more like Bosnia in the early 1990s. That is, the majority of Iraqis (Kurds and Shia Arabs) trying to kill or drive out the minority (Sunni Arabs). The Sunni Arabs are well aware of this, and more of them are openly lining up with the government. An example is the recent open declaration of war against al Qaeda by several major Sunni Arab tribes. The al Nuaim, Ibrahim al Nuaimi, Jubur tribes have all declared war on al Qaeda, and they all did so because al Qaeda recently assassinated leaders of those tribes. Al Qaeda has seen its relations with the Sunni Arab tribes go downhill over the last two years. Killing tribal leaders is the last, desperate, attempt to terrorize the tribes. This has failed.

The main cause of this rift was the al Qaeda obsession with causing a "war" between the Sunni Arabs and the majority of Iraqis (Shia Arabs and Kurds). The problem here is that the al Qaeda strategy is based on several myths. The biggest myth, which many Iraqi Sunni Arabs believe, is that Sunni Arabs are actually the majority of the population in Iraq. Most Sunni Arab leaders know better, but these leaders also believe that it would be best for Iraq if the Sunni Arabs were back in control. This is what al Qaeda has always believed. But the reality is that the Sunni Arabs are only 20 percent of the population, and the majority Shia Arabs and Kurds now have more guns, and they have the American soldiers backing them. The Sunni Arab tribal leaders believe the al Qaeda leadership is insane, and willing to lead the Iraqi Sunni Arabs into a suicidal battle. Shia Arabs and Kurds make no secret of their belief that Iraq would be a better place if all the Sunni Arabs were gone.

The popular (with American generals) commander of the Iraqi 6th Infantry Division was apparently assassinated on March 6th. While out, with his considerable bodyguard, to investigate a situation, he was shot once in the head as he was getting out of his armored vehicle and putting his helmet on. Major General Mubdar Hatim Hazya al Duleimi was a Sunni Arab, who got his job despite the resistance of the Shia Arabs who run the Defense Ministry. The Shia Arabs wanted a Shia Arab to command the 6th division, while the Americans wanted the most competent officer (al Duleimi) in charge. The Shia Arabs are thinking in terms of politics (as in the traditional Iraqi preference for military coups), while the Americans wanted a general who would bring peace to the Baghdad neighborhoods the 6th division was responsible for. Al Duleimi's death is under investigation.

Shia Iran has made no secret of its support for the Shia Arabs in Iran. This support includes money, advisors and, apparently, armed members of Iranian religious militias (the Revolutionary Guards). Iran would also like to expel the Sunni Arabs from Iraq. What bothers the other Arab nations in the Persian Gulf is that Iran could get away with this, if the Americans were not in the way. It's been over a thousand years since an Arab army defeated an Iranian one. Saddam's ability to fight the Iranians to a standstill (and a draw) in the 1980s, is considered a great Arab victory. But this victory was only accomplished with an enormous amount of financial aid, and some assistance from Western nations (especially France and Germany) that wanted to safeguard their oil supplies. Without that continued support, the Persian Gulf would be entirely Persian (as the Iranians used to call themselves until the 1930s).

Iran cannot openly confront their neighbors now, but if they have nuclear weapons they can. Such a threat may not work, but when nukes are involved, people get a lot more cautious. With, or without, nukes, Iran is always a threat to the region, because Iran has, for thousands of years, been the dominant power. That is no longer the case, and has not been since the Turks came in four centuries ago. In the last century, the West has replaced the Turks. But the Iranians still remember the good old days fondly, and many want to restore former glory. Nuclear weapons could do that, Arabs in general, and Sunni Arabs in particular, are terrified of that happening.
Posted by: Steve || 03/08/2006 09:00 || Comments || Link || E-Mail|| [10794 views] Top|| File under:
Israel-Palestine-Jordan
Shin Beit rounds up a Fatah-al Aqsa Brigades gang
DEBKAfile Exclusive: Shin Beit rounds up a Fatah-al Aqsa Brigades gang on the point of a mortar blitz on southern Jerusalem. The Fatah gang was 12 strong; it had deployed in Bethlehem 8 mortars, 0.3 mm machine guns and a stock of shells and ammo. DEBKAfile's counter-terror sources report that Israeli security forces stepped in to foil the attack in the nick of time; the hardware was already in position for a coordinated shelling and shooting bombardments of the Gilo and Har Homa districts of the capital which abut on Bethlehem.

On Feb. 22, Shin Beit director Yuval Diskin briefed the Knesset foreign affairs and security committee on the inquiry he launched after a single mortar was found poised to shell Jerusalem from neighboring Beit Jalla. The probe uncovered a large network armed with a variety of heavy weaponry including high trajectory arms. Eight of the mortars turned out to be home-made improvisations. The discovery that Fatah was manufacturing mortar-type weapons on the West Bank was alarming.

The attack's commander was the al Aqsa Brigades Bethlehem chief Jabar Fuaz Eid Akhras. The plan was for the Beit Jalla mortar to shell Gilo first, then fire off the other seven from Bethlehem, when Israeli security and rescue forces has gathered at the scene. Har Homa was to have been the primary target of a massive blitz.
Posted by: Steve || 03/08/2006 08:31 || Comments || Link || E-Mail|| [10795 views] Top|| File under:
Southeast Asia
Bullet-ridden Buddhists
Pattani — Fear and chaos gripped Thailand's restive south Monday as some 30 Islamists armed men raided a Buddhist village in Yaring district and torched two houses and shot dead three villagers, while in two other nearby districts two young men were shot dead at close range, police said.

Superintendent of Yaring district, Pol Colonel Suthon Disyabutr, said 50 police officers and two fire trucks were mobilised to Che Orh village, a small Buddhist community, where gunmen shot dead three villagers.

The body of Sa-ngeam Kaeowprasert, 70, one of the three victims, was found riddled with bullets and burnt beyond recognisable in his house that had been totalled by the fire early Monday morning.

His wife, Thanom, appeared to have escaped the burning house but did not survived the gunshot wounds.

The body of fellow villager, Somphit Putrarat, 35, was riddled with machine gun bullets. Authorities said his wife and four-year-old child were weeping next to his body in the yard.

Sunthon blamed Islamists insurgents for the attacks, which he said was aimed at making the area ungovernable for the authorities and trying to establish an Islamic state instigate a sectarian violence in the region.

The attack on the village community appeared to have marked a shift in strategy, from point-blank assassination to attacking soft target belonging to Buddhist community, Sunthon said.

In two more separate incidents, an Islamist a gunmen shot dead a young manMarading Mache, 25, in Khok Po district, while in Panare district, Kermor Yakoh, 49, was shot dead at the crack of dawn when out herding his cattle.

Meanwhile, in Nong Chik district's Tu Yong village, an elementary public school was torched but damages was minimum as residents quickly put out the fire.

Meanwhile, in nearby Narathiwat, Deputy Gov. Wichit Chartpaisit and provincial commissioner, Pol Lt. General Yongyuth Charoenwanit, and deputy commander of the Army's Task Force 3, Colonel Somphol Pankul, paraded 31 "seething Islamists" "misguided individuals" who they claimed to have been brainwashed misguided by Parti Islam SeMalaysia insurgents bent on carving out a separate caliphate homeland for the Islamist extremists ethnic Malays in the three southernmost provinces.

The Nation
Posted by: DepotGuy || 03/08/2006 10:56 || Comments || Link || E-Mail|| [10795 views] Top|| File under:
US, Filippino troops attacked in Jolo
US and Philippine soldiers on an aerial reconnaissance mission were met with hostile fires on the island of Jolo, about 950 km south of Manila, a known stronghold of the al-Qaeda-linked Abu Sayyaf group, officials said.

Officials said one of the two Philippine military UH1H choppers was hit, but no serious damage to the aircraft or passenger casualties had been reported.

The two choppers, carrying undetermined number of US and Filipino troops, were conducting aerial reconnaissance flight late Tuesday afternoon, when the aircrafts came under fire over Buanza village on Jolo.

Officials said one chopper had bullet holes on its main rotor blade.

No groups claimed responsibility for the attack, but the area is a known stronghold of the Abu Sayyaf group, blamed for the series of terrorism and kidnappings for ransom in the southern Philippines.

Aside from the Abu Sayyaf, renegade members of the former rebel group Moro National Liberation Front are also active on the island and are known to attack Filipino security forces.
Posted by: Dan Darling || 03/08/2006 01:21 || Comments || Link || E-Mail|| [10794 views] Top|| File under:
Syria-Lebanon-Iran
Iranian oil pipeline on fire in Arab region; sabotage?
The fire broke out Tuesday night near Ahvaz, where violent clashes and bombing attacks staged by ethnic Arabs have taken place over the past year in Iran's main oil region. The pipelines carry crude oil to the refinery city of Abadan in the southwest, but there was no disruption to supplies, the Iranians said.

Posted by: lotp || 03/08/2006 15:28 || Comments || Link || E-Mail|| [10796 views] Top|| File under:
Iran Has Enough Uranium For Ten Atomic Bombs, U.S. Official Says
Iran has enough uranium hexafluoride (UF6) which, if enriched, would allow it to manufacture ten atomic bombs, the US permanent representative to the United Nations' nuclear watchdog said on Wednesday. Gregory Schulte adressed a meeting in Vienna of the 35-nation board of governors of the International Atomic Energy Agency (IAEA) warning that "Iran is pursuing in a very determined way its [uranium] enrichment programme." Schulte added in his speech that it was time the UN Security Council intervened in the international crisis over Iran's nuclear plan, unless Tehran started cooperating with the IAEA.

"Iran has informed the Agency that it means to install the first 3,000 P-1 centrifuges [needed for erichment] in Natanz next autumn," said Schulte. According to the US official, the Islamic Republic "has a stock of 85 tons of UF6 which, if enriched, can produce enough material for approximately 10 nuclear weapons."

The time has come for the Security Council to take action, Schulte also said, and Iran must be warned of the "consequences" of its behaviour if it doesn't respect its obligations on the nuclear issue. The ongoing IAEA meeting is expected to pave the way to Security Council action against Iran. Sources say the Security Council could discuss Iran as early as next week. The council has the power to impose sanctions, although it is not clear that all key members would agree to do so.

"The United States believe the involvement of the Security Council should strengthen the role and investigations of the Agency," Schulte said. The official added that "Iran's actions will obviously influence the way in which the issue is discussed by the Security Council."

Meanwhile Iran's top negotiator in Vienna, Javad Vaodi, said on Wednesday that his country at the moment did not mean to use oil as a weapon in negotiations but would consider doing so in the future if forced by the West. The IAEA wants Iran to suspend uranium enrichment.

Western powers believe Iran wants to develop nuclear arms, a claim denied by Tehran which says it wants to develop its nuclear sector only to produce energy for civilian purposes. Three years of negotiations between Iran and the EU have brought no significant result, and Iran resumed enrichment in January after a two-year moratorium.
Posted by: Steve || 03/08/2006 08:25 || Comments || Link || E-Mail|| [10796 views] Top|| File under:
Who's in the News
107
[untagged]
Bookmark
E-Mail Me
The Classics
The O Club
Rantburg Store
The Bloids
The Never-ending Story
Thugburg
Gulf War I
The Way We Were
Bio
Merry-Go-Blog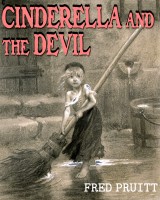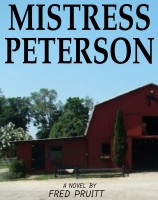 On Sale now!


A multi-volume chronology and reference guide set detailing three years of the Mexican Drug War between 2010 and 2012.

Rantburg.com and borderlandbeat.com correspondent and author Chris Covert presents his first non-fiction work detailing the drug and gang related violence in Mexico.

Chris gives us Mexican press dispatches of drug and gang war violence over three years, presented in a multi volume set intended to chronicle the death, violence and mayhem which has dominated Mexico for six years.
Click here for more information


Meet the Mods
In no particular order...


Steve White
Seafarious
tu3031
badanov
sherry
ryuge
GolfBravoUSMC
Bright Pebbles
trailing wife
Gloria
Fred
Besoeker
Glenmore
Frank G
3dc
Skidmark



Better than the average link...



Rantburg was assembled from recycled algorithms in the United States of America. No trees were destroyed in the production of this weblog. We did hurt some, though. Sorry.
34.229.119.176

Help keep the Burg running! Paypal: