Afghanistan
Several killed in suicide attack, Afghan violence
Nine people, five of them children, were killed in a suicide bomb attack on an army convoy in Afghanistan on Sunday, said police, while the Taliban hanged three men after accusing them of spying for British troops. The suicide bomber rammed a car into an army convoy in Mehtarlam, the provincial capital Laghman province, and killed two soldiers, said police. The children along with two other civilians were near the attack. "It was a suicide attack, and several civilians were also wounded apart from civilian deaths," Yar Mohammad, a senior provincial police official, told Reuters.

Earlier on Sunday, the Taliban hanged three men from trees in front of residents in the town of Musa Qala in southern Helmand province after accusing them of being spies for NATO's British troops.

In neighbouring Kandahar province, Taliban guerrillas killed seven policemen in an ambush on Saturday, said provincial police. A blast in Kabul during the day sparked fear among residents, but officials said the army had blown up seized explosives and mines in a controlled explosion.

Also, fresh clashes in southern Afghanistan left three policemen and at least 13 Taliban dead, while a man was killed on Monday when farmers tried to stop police destroying their opium crops, said officials. Taliban fighters stormed a police checkpoint on a key road between the southern capital Kandahar and the town of Spin Boldak, police said. "Three policemen were killed and two wounded," said Kandahar province police chief Ismatullah Alizai.

Six more Taliban were killed on Sunday in an Afghan and NATO military sweep of the Zahri district in Kandahar. Also on Sunday, warplanes from NATO's International Security Assistance Force (ISAF) bombed a house used by Taliban militants in the province of Zabul, a district commander told AFP. Seven Taliban were killed, said the commander named only Obaidullah.

Exchanges of gunfire erupted between opium farmers and police in three districts in eastern Nangarhar province on Monday, said officials. In another attack, militants tied up the overnight caretaker of a boys' secondary school in southeastern Khost province and planted time bombs that caused heavy damage early on Monday, said police official Wazir Badshah.

Meanwhile, Afghan tribesmen quarrelling over land used machine guns and pistols in a clash on Monday that killed at least 12 people, said lawmakers. The central government has dispatched police to quell the clash in Logar province to the south of the capital, Kabul, they said, adding that two tribes involved had a long-running dispute over land plots in the province.

In another development, six German Tornado jets took off for Afghanistan on Monday to start a surveillance mission that has been heavily criticised in Germany. The planes lifted off from the Jagel base in northern Germany to begin their journey to Afghanistan, where they will be used for reconnaissance flights to assist NATO forces fighting a Taliban resurgence.
Posted by: Fred || 04/03/2007 00:00 || Comments || Link || E-Mail|| [6475 views] Top|| File under:
Africa Horn
Over 47,000 people flee Mogadishu over last ten days: UN
About 47,000 more civilians have fled Mogadishu in the past ten days to escape the escalating fighting in the Somali capital between the Somali government troops and insurgents, the UN refugee agency said on Monday.

In a statement issued in Nairobi, the office of the UN High Commissioner for Refugees (UNHCR) said a total of 96,000 people have so far left their homes during February and March with the figure expected to rise as thousands of other people were trying to leave.

"As of today, a total of 56,000 people have fled, which must be added to the 40,000 who left the city in February," said the UNHCR.

It said most of those escaping the deadly violence which aid agencies say is the worst in 15 years, have headed to the neighboring region of Lower Shabelle, where nearly 29,000 civilians have arrived in March, with over 17,000 settling around Afgooye and over 10,000 in the district of Marka, two cities in the west and southwest of Mogadishu.

There has been a steady exodus from the city since the beginning of February, when armed groups clashed with forces of the transitional government which seized the capital in December from the Supreme Council of Islamic Courts.

The UNHCR said the outflow intensified last week and the interim government told civilians to leave certain areas of the city apparently so that it could step up its offensive against the insurgents.

Hospitals have reported scores of people killed and the UN said many set off for long and dangerous journeys through areas controlled by rival clans rather than staying in the Mogadishu.

Despite the fighting, Somalia's interim government says it still plans to go ahead with a reconciliation meeting of elders, politicians and former warlords in two weeks' time.
Posted by: Anonymoose || 04/03/2007 19:58 || Comments || Link || E-Mail|| [6499 views] Top|| File under:
Somalis bury dead as battles subside
Mogadishu residents buried their dead and ventured onto the streets for the first time in five days on Monday during a lull in battles pitting Ethiopian and Somali troops against Islamist and clan fighters. Although one landmine exploded in south Mogadishu as a government convoy passed, the coastal capital was generally quieter after four days of ferocious fighting that residents say have killed several hundred. For the first time in four days the sound of heavy shelling could not be heard throughout the city early Monday morning. "Last night was the first night I have slept since the war started," a clan militia fighter, who asked not to be named, said. "People see this as a chance to collect their belongings and get out."

Some 47,000 Somali civilians have fled Mogadishu in the last 10 days, the United Nations said on Monday. The U.N. refugee agency UNHCR added that 96,000 people had left Mogadishu in February and March. Witnesses have seen long queues of people pouring out of the capital, some on foot, others piling possessions onto donkeys, trunks and cars.

While the generalised shelling and gunfire seen across the city in recent days had stopped on Monday, a single blast followed by some gunfire rocked the Kilometer Four area of south Mogadishu around 8 a.m. (05:00 GMT), a witness said. Military sources later said a landmine had gone off as a convoy including the government's chief of military staff was driving past. But there were no injuries, and it was unclear if it was a targeted attack or a mine left from previous days.
Continued on Page 49
Posted by: Fred || 04/03/2007 00:00 || Comments || Link || E-Mail|| [6493 views] Top|| File under:
Arabia
Prosecution accuses Yemeni jihadis of training to attack oil facilities
The Yemen State Security Court is holding the trial of a group of 36 men accused of planning terrorist acts, including bombing of oil facilities in Mareb and Hadhramout, east of the country.

The 36 defenders, many of them under 18, were also accused of being affiliates of a group "Al Qaida organisation cell in Arab Peninsula - Yemen". Prosecutor Khalid Al Mawri said: "the defendants were intending to carry out Jihad acts against the Americans and their agents in Yemen and they were trained in Mareb desert".

In Sunday's session chaired by Judge Redhwan Al Namer, the prosecutor said the 36-member group was trained by the leader of the group, Nasser Al Wehaishi, who pledged with them to do Jihad and to support Osama Bin Laden.

Fawaz Al Rabie, who was killed in clashes with security men last October, and Qasem Al Raimi, who is still at large, were training the group on how to use Kalashnikovs, hand grenades and to distribute films and handouts of religious shaikhs urging people to Jihad, according to the prosecutor. Al Rabie was inciting the group to fight the Americans in Yemen and all their agents and Yemen. He also asked the group to take revenge for Abu Ali Al Harethi, the alleged Al Qaida leader who was assassinated by an unmanned US drone in Mareb in 2002, the prosecutor said.

The defendants denied all the charges and said the the confessions were extracted under coercion. The court will reconvene on April 15.
Posted by: ryuge || 04/03/2007 00:54 || Comments || Link || E-Mail|| [6477 views] Top|| File under:
Bangladesh
9 more JMB militants held
Police arrested nine more militants and Bangla Bhai aides early morning yesterday in Rajshahi and Natore. Following two cases filed on Sunday by torture victims accusing the arrestees, several police teams led by Mirza Golam Sarwar, officer-in-charge of Bagmara Police Station (PS), arrested seven militants from their houses at Palashi village. They are Abdul Jalil Amin, 56, father of notorious militant leader "Killer Mostak", Abdur Rahim, 26, Abdul Hamid Mondol, 30, Abul Mondol, 28 Abul Kalam, 28, Nazrul Dorji, 40, and Moksed Ali, 52.

Two other militants -- Abdul Kuddus and Hafizul Islam -- were held from former deputy minister Ruhul Kuddus Talukhdar Dulu's village home Ramsa Kazipur. With this, a total of 24 militants were arrested in three cases filed since Friday.

On Sunday, torture victim Ayub Ali Pramanik filed a case accusing 27 militants and their patrons including former post and telecommunications minister barrister Aminul Haque, deputy minister of land Ruhul Kuddus Talukhdar Dulu and lawmaker Nadim Mostafa. Another torture victim, Muhidul Islam Khan, filed another case the same day with Naldanga PS in Natore. However, police are still reluctant to go after the accused big guns in the last BNP-Jamaat alliance government despite allegations that they are the masterminds and patrons of militants in the country. "We are not thinking of arresting them [accused militant patrons] right now...We are examining allegations [made in cases]," said Rajshahi division police's DIG (deputy inspector general) AKM Shahidul Haque while talking to The Daily Star yesterday. "No one [accused] will be spared if sufficient evidence is found against the accused," Haque added.

Former deputy minister for land Ruhul Kuddus Talukhdar Dulu already surrendered before a Dhaka court after he was asked to submit his wealth statement. He is now accused in about 15 cases for corruption, terrorism and torture.
Posted by: Fred || 04/03/2007 00:00 || Comments || Link || E-Mail|| [6483 views] Top|| File under:
Aminul, Dulu, Nadim Mostafa sued for patronising JMB
Two more former BNP lawmakers were sued on Sunday for patronising militants of banned Jamaatul Mujahideen Bangladesh (JMB) in Natore and Rajshahi. Victims of JMB atrocities--Muhidul Islam Khan of Puthia and Ayub Ali Pramanik of Bagmara upazila--filed two cases Sunday against ex-deputy minister for land Ruhul Kuddus Talukder Dulu and former lawmaker Nadim Mostafa, among others. Former post and telecommunications minister Aminul Huq stands accused in one of the cases. He already faces charges of helping the militants commit brutalities in the northern districts.

Fazlur Rahman, who was kidnapped and left maimed by Bangla Bhai and his men three years ago, filed the case against him and 27 others Friday. It was the first case against any of those ex-BNP ministers and lawmakers alleged to have been the masterminds behind the rise of Islamic militancy in the northern districts. In their cases, Muhidul and Ayub alleged that the militants had tortured and extorted money from them in collusion with the accused BNP leaders. Bangla Bhai, who was executed along with his chief Abdur Rahman and four other militants late Thursday night, would keep in contact with the former ministers and lawmakers over cell phones during their vigilante operations in 2004.

Muhidul accused 21 people including Dulu, Nadim, Siddiqul Islam alias Bangla Bhai while Ayub brought charges against Aminul Huq, Dulu and Nadim and 27 others.

This article starring:
ABDUR RAHMAN
Jamaatul Mujahideen Bangladesh
AMINUL HUQ
Jamaatul Mujahideen Bangladesh
Ayub Ali Pramanik of Bagmara upazila
BANGLA BHAI
Jamaatul Mujahideen Bangladesh
Fazlur Rahman
Muhidul Islam Khan of Puthia
NADIM MOSTAFA
Jamaatul Mujahideen Bangladesh
RUHUL KUDUS TALUKDER DULU
Jamaatul Mujahideen Bangladesh
SIDIQUL ISLAM ALIAS BANGLA BHAI
Jamaatul Mujahideen Bangladesh
Jamaatul Mujahideen Bangladesh
Posted by: Fred || 04/03/2007 00:00 || Comments || Link || E-Mail|| [6480 views] Top|| File under:
Europe
Six people taken in after incidents
As the snow melts from the high mountain passes of the Ardennes, the Turks and the Kurds celebrate Spring with ritual mustache cursing and other traditional festivities...

BRUSSELS – The police have brought five people before an administrative judge and one has been legally arrested for throwing projectiles at police in the incidents between the Turkish and Kurdish communities in Sint-Joost-ten-Noode on Sunday afternoon.

The incidents took place after the deliberate setting of fire to a Kurdish cultural centre on the Liedekerkestraat in Sint-Joost-ten-Noode in the early hours of Sunday morning. A Kurdish centre was also set on fire in the Booneelsstraat in the same municipality in 1998. On Sunday the Kurdish community started gathering in front of the community centre from about 10 am and a spontaneous protest arose. Police had to use water cannons on the crowd in the afternoon. At about 8 pm police had to intervene once again in order to separate smaller groups that had becoming engaged in fighting. The area was quiet last night, say police.


Well I can remember going to the riots with my Grandaddy when the Swedes sank the Andrea Doria. Thousands of frenzied, teeth-gnashing fruit sellers, cobblers, and mandolin players descended en masse on the Swedish quarter, to be met by almost as many men named Ole, blue eyes flashing in the sun as they determined to defend their turf. On the right, the Sophia Loren Brigades raised the banner of their patron and descended on the hapless Nordics, brandishing ax handles and brass knuckles. "Anita Ekberg!" the Swedes shouted, counterattacking and trying to turn the Italiano flank. The Claudia Cardinale Martyrs Brigades quailed at the onslaught, but the women of the Marcello Mastrianni Legion came to the rescue, moustaches bristling, rolling over the enemy like they were ravioli dough. The Swedes were swept from the field, routed, to skulk in their lairs, muttering in their tasteless meatballs while we looted their Volvos and paid court to their neglected wimmin with their generous, milk-white bosoms...

No. Wait. That didn't happen, did it? It's only seared, seared in my memory. But Grandaddy did say "Damn Swedes!" I remember that part.
Posted by: Seafarious || 04/03/2007 00:00 || Comments || Link || E-Mail|| [6476 views] Top|| File under:
Home Front: WoT
Ex-Baltimore cab driver pleads guilty in terror case
A former Baltimore cab driver today pleaded guilty in New York to conspiring to help the armed wing of a Pakistan-based religious organization labeled as a terrorist group by the U.S. government. Mahmud Faruq Brent, also known as Mahmud Al Mutazzim, is alleged to have attended an overseas terrorist camp and taken martial arts training in trying to assist Lashkar-e-Taiba.

Imprisoned since his arrest in Newark, N.J., in August 2005, Brent, who is in his early 30s, pleaded guilty before Magistrate Judge Douglas F. Eaton. He is scheduled to be sentenced on July 10, 2007, by U.S. District Judge Loretta A. Preska. Prosecutors said Brent faces a maximum sentence of 15 years behind bars. Brent had lived in West Baltimore in a three-story, multifamily house in the 5300 block of Gwynn Oak Ave.

The original 13-page criminal complaint alleged that Brent was involved with Lashkar-e-Taiba from 2001 until May of this year. Part of his support included attending a training camp run by Lashkar during a visit to Pakistan in 2002, agents said in court papers. In addition to allegations of a visit to a terrorist camp, federal authorities allege that Brent received martial arts training in Dutchess County in upstate New York from Tarik Shah, a Bronx jazz musician who is under indictment in the Southern District of New York on similar charges.
Continued on Page 49

This article starring:
Brent's wife, Taisha Abdel-Aziz
MAHMUD AL MUTAZZIM
Lashkar-e-Taiba
MAHMUD FARUQ BRENT
Lashkar-e-Taiba
SEIFULLAH CHAPMAN
Lashkar-e-Taiba
TARIK SHAH
Lashkar-e-Taiba
U.S. District Judge Loretta A. Preska
Lashkar-e-Taiba
Posted by: Fred || 04/03/2007 00:00 || Comments || Link || E-Mail|| [6489 views] Top|| File under:
India-Pakistan
Cry "Havoc" and beat The Drums of War
DERA ISMAIL KHAN, Pakistan, April 3 (Reuters) - Pakistani tribesmen beat their drums of war for the first time in three years on Tuesday to raise a force to rid their lands on the Afghan border of foreign al Qaeda-linked militants.


"Callin' out around Wazoo,
are you ready for a brand new beat?
Spring's here and the time is right
for killin' in the street."


Ethnic Pashtun tribesmen in Waziristan have not beaten their traditional dhol drums since 2004 because the Islamist militants who have been living in their midst disapproved of music, residents said. But the tribes of Waziristan have united to form a lashkar, or army, to fight and expel the foreign militants they had until recently sheltered. "Drums are being beaten in Wana bazaar to mobilise people for the lashkar. People are dancing, they are in high spirits and very enthusiastic," Noor Ali, a shopkeeper in Wana, the main town in South Waziristan, told Reuters by telephone.

"There'll be dancin', they're dancin' in the street.
This is an invitation, across the nation,
A chance for folks to meet.
There'll be laughin' singin', and Uzbek's swingin'
Killin' in the street"

Thousands of foreign militants fled to the semi-autonomous tribal lands on the Pakistani side of the border after U.S.-led forces defeated the Taliban in Afghanistan in 2001, and were given refuge by the tribes. Fighting broke out between the foreigners, most of them believed to be Uzbeks, and tribal fighters last month in South Waziristan after the militants tried to kill a pro-government tribal leader.

Government officials say more than 170 people have been killed, most of them Uzbek militants, although residents of the rugged land of rocky mountains and forest say the toll has been lower. Thousands of Waziri tribal elders, many of whom support the predominantly Pashtun Taliban in Afghanistan, gathered in Wana on Monday and vowed to expel the foreigners and punish any tribesmen helping them.

"Oh it doesn't matter what you wear,
just as long as you are there.
So come on every guy, grab a gun,
Everywhere, around the world"

Mullah Nazir, a tribal commander leading the campaign, said about 1,500 tribesmen had enlisted in the lashkar in response to his call for jihad or Muslim holy war against the foreigners, who still have some supporters among the tribes. "We will take action wherever we find the foreigners. We will blow up their hideouts and will take the same action against anyone harbouring them," Nazir said by telephone.

Pakistani security forces tried to clear the lawless tribal areas of foreigners but after bloody clashes, authorities struck pacts with tribesmen in different areas on the border in the hope of driving a wedge between them and the foreign militants.

I love it when a plan comes together

Critics say the pacts have given militant tribesmen who support the Taliban free rein and led to creeping Talibanisation, or the expansion of Islamist influence. The military says it has not been involved in the fighting which it says shows the government's policy is working.

Residents of South Waziristan said many villagers had been moving out of areas where the fighting has been heaviest, fearing more clashes. The double-sided dhol drums, made of wood and animal hides, are traditionally beaten with two sticks to raise a lashkar in times of emergency.
Posted by: Steve || 04/03/2007 14:09 || Comments || Link || E-Mail|| [6540 views] Top|| File under:
'Jihad' Declared Against Uzbek Militants In Tribal Area
Wana, 3 April (AKI/DAWN) - Religious leaders in Wana, the main town of the Pakistani tribal area of South Waziristan, have declared 'jihad' against Uzbek militants as local tribesmen and militant commanders continued to face stiff resistance from them. The call came at a jirga on Monday of the Zallikhel and Tojikhel clans of the predominant Ahmadzai Wazir tribe at a playground in Wana. Hundreds of tribal elders and leaders representing the sub-clans of the tribe attended the jirga. A jirga of the Tojikhel sub-clan is meeting again on Tuesday to decide how to support the campaign to flush out Uzbek militants, sources said.

The Zallikhels had nominated a fellow tribesman, Nasib Khan, to raise a tribal force of volunteers in support of militant commander Maulvi Nazir to flush out Uzbek militants and their local collaborators from the region. On Sunday, local militants had made public announcements urging people to wage a 'jihad' against Uzbeks. The jirga urged locals to shoot any Uzbek militants they came across.
Rough estimates put the number of Uzbek militants in South Waziristan at a little over 1,000.


[BANG!] Make that a little over 999...

Official sources said two men were killed and two others wounded when militant groups supporting and opposing the Uzbeks clashed on Monday near a checkpoint.
An official acknowledged that the Uzbeks appeared to have received material support that had given them a shot in the arm in the face of prevailing public hostility against them. "They have received some support, material support, I don't know from where," the official said."They did not have Kalakovs until recently. They have Kalakovs now," he said, adding that the locals were finding it hard to dislodge them from a strategic hilltop bunker in Shin Warsak near Wana.

Fred, you been shipping guns to both sides again?

The bunker was thought to have fallen to the local militants opposed to the Uzbeks last week following a barrage of artillery fire by the military garrisoned in Zari Noor army brigade headquarters.

But sources said that the fortified bunker built by the military remained intact despite artillery fire. "The artillery did not really have any effect," they said. But they were confident that given time the local tribesmen and their armed militant supporters would be able to evict the Uzbeks from the region. Asked whether the government or the military needed to come out more openly in support of the local tribesmen and militant commanders to enable them to evict the Uzbek militants, the sources said: "Support or no support, the Uzbeks will have to leave. It's only a matter of time."

The sources, however, said the Frontier Corps personnel manning the checkpoints in the region were turning a blind eye to Uzbek militants and the militant commanders supporting them. They said the militants led by pro-Uzbek local commander Javed Karmazkhel were able to pass the checkpoints to clash with commander Nazir's men.

Send those Frontier guards another truck load of popcorn

Monday's jirga decided that those who provided support to foreign militants would be punished in accordance with the local customs and traditions. A laskhar was authorised to demolish homes of supporters of the Uzbek militants, impose 1 million Pakistani rupee fine (over 16 thousand US dollars) on them and expel them from the area with their families.

"Now git! And don't come back."

Sources said foreign militants had killed an uncle and brother of a local reporter working for a regional newspaper in Kaza Panga area and kidnapped his three relatives on Saturday. The journalist's family also killed three attackers. They said the journalist, Din Mohammad, was close to Maulvi Nazir and he had facilitated a team of journalists to meet two militant commanders opposed to the Uzbeks in Wana last week.
Posted by: Steve || 04/03/2007 07:29 || Comments || Link || E-Mail|| [6477 views] Top|| File under:
Bara religious discussion kills two
BARA: Two people were killed and nine injured in a clash between two religious groups in Khyber Agency on Monday, said officials. The fighting started when the Lashkar-e-Islami (LI), headed by Mangal Bagh, cordoned off the Insarul Islam's (AI) centre in the Shalobar area, three kilometre from Bara Bazaar. Following this, both groups exchanged gunfire which killed Sher Hasid of the AI and student Faisal and injured nine others.
Posted by: Fred || 04/03/2007 00:00 || Comments || Link || E-Mail|| [6488 views] Top|| File under:
Insurgents blitz power network, railway track in Balochistan
Suspected insurgents bombed a main railway line and four power pylons in Balochistan, leaving hundreds of thousands of people without electricity, officials said on Sunday.

Quetta and 14 other districts were without power since late Saturday after tribal militants attacked the pylons, said company official Naeem Akbar Shah said. Repair teams had been sent to the site in Bolan district, some 150 kilometres southeast of Quetta, Shah said. Separately insurgents blew up part of a main railway track with explosives near Sibbi district late on Saturday, but no trains were passing at that time, a local police official said.

The track was repaired early on Sunday and three trains stopped at Sibbi railway station were allowed to continue their journeys, the official said. Security officials in Quetta said that they had received reports of bomb blasts in Mastung, Pasni and Panjgoor towns overnight, but there were no casualties. Rebels also fired 25 rockets on paramilitary forces in Tratani village of the restive Kohlu district late on Saturday, but there were no casualties, they said.
Posted by: Fred || 04/03/2007 00:00 || Comments || Link || E-Mail|| [6482 views] Top|| File under:
Ahmedzai Wazir to raise tribal lashkar
Ahmedzai Wazir tribes gathered on Monday in South Waziristan to consider a request for raising an armed group against Uzbek militants and their local supporters as the anti-foreigners' drive continued in the area. Reports reaching here said that hundreds of tribesmen took part in the jirga of Ahmedzai Wazir tribes on the request of Maulvi Nazir, who is leading the fight against foreign militants.


"Come on, boys! Uzbek season is open and the huntings great!"

Nazir asked for a lashkar of Ahmedzai Wazirs to fight against the Uzbeks, according to reports, as a clash took place between a pro-Uzbek local militant commander and Maulvi Nazir's supporters in Wana. Pro-Uzbek Commander Javed's men attacked a checkpost manned by Nazir's supporters, killing two men. "Nazir's supporters retaliated and killed one, capturing two others … one of them was hanged later," said witnesses. The jirga declared that all those supporting militants were "liable to be killed". It will meet again today.

Agencies add: Pakistani tribesmen and foreign militants traded rocket and heavy weapons fire in Wana on Sunday, leaving 10 people dead, said officials and witnesses. They said the clashes since late Saturday killed five foreign fighters and five local tribesmen. Militants stormed the house of a local journalist near Sheen Warsak, killing his father and brother, while three attackers died when tribesmen fought back. Another three local tribesmen and two militants were killed in separate clashes, also in Sheen Warsak. Meanwhile, the military denied that it had launched an operation against foreign militants.

This article starring:
Ahmedzai Wazir
COMANDER JAVED
Wazir Taliban
MAULVI NAZIR
Wazir Taliban
Posted by: Fred || 04/03/2007 00:00 || Comments || Link || E-Mail|| [6485 views] Top|| File under:
BSF arrests 2 Pak terrorists
BSF on Sunday arrested four people, two of whom were identified as Pakistani citizens with links with Lashkar-e-Taiba, sources said on Monday.

BSF sources said the four were arrested at Haridaspur in North 24-Parganas on suspicion of subversive activity along the Indo-Bangladesh border and on questioning revealed that apart from the Pakistanis, one was a Kashmiri. The identity of the fourth is yet to be ascertained. "The fourth member of the group is a slippery character. Initially, he spoke in broken Bengali and claimed he was a Kolkata resident. On grilling, he retracted his statement and said he is from Aurangabad in Maharashtra. When we quizzed him about Aurangabad, it was revealed that though he has lived there for some time, he is originally from somewhere else," a BSF official said.
Posted by: Fred || 04/03/2007 00:00 || Comments || Link || E-Mail|| [6479 views] Top|| File under:
Imran undergoes narco analysis
Imran Jalal, a suspected terrorist who reportedly owes allegiance to the Lashkar-e-Taiba, was subjected to a stiff dose of giggle juice narco analysis test by the Mumbai police here on Sunday. Sources in the Police Department said that his accomplice, Junaid (43), would undergo the test here on Monday. The Mumbai police are making the two take the test to ascertain if they had any role in the serial blasts in Mumbai and the attack at the RSS headquarters, the sources said.


You really don't have to beat them with rubber hoses anymore, unless you're into that sort of thing. And if you are, it's not interrogation.



This article starring:
his accomplice, Junaid
IMRAN JALAL
Lashkar-e-Taiba
Lashkar-e-Taiba
Posted by: Fred || 04/03/2007 00:00 || Comments || Link || E-Mail|| [6479 views] Top|| File under:
Iraq
Cracks in Sadr's army
Seven weeks into the U.S.-led security crackdown in Baghdad, leaders of the Al Mahdi militia of Shiite Muslim cleric Muqtada Sadr acknowledge that their fighters are chafing under orders to freeze operations, and worry they could lose control of the sprawling organization.

Some members have defected to armed groups that have no intention of calling a cease-fire. Commanders have gone underground, leaving a leadership void as U.S. forces arrest members in raids. Some commanders have fled to Iran and others to southern Iraq. Rumors abound about the location of Sadr. Senior leaders of Sadr's movement also worry openly that Iran has started to recruit Al Mahdi fighters to possibly confront U.S. forces in Iraq.


If this continues, at some point we will need to strike Iran.


Sadr's movement is part of the U.S.-backed government, but now American and Iraqi officials face the danger that the Al Mahdi militia may splinter into dozens of armed groups no longer under a national command of islamoloons.
Continued on Page 49
Posted by: Brett || 04/03/2007 13:00 || Comments || Link || E-Mail|| [6486 views] Top|| File under:
Iran says snatched diplomat freed in Iraq
Surrender Weakness Retardation = US now, We grab top ranking enemy terrorist, Iran grabs random no bodies from OUR area of operations. I got money that says the Iranians will call for more surrenders not less by our act of good faith.


The Iranian embassy in Baghdad said on Tuesday that its second secretary, Jalal Sharafi, who had been kidnapped in the Iraqi capital in February had been released.


Damm this pisses me OFF


The announcement confirmed a report on state television in Tehran, which said Sharafi would return to Iran later Tuesday. "Yes, he was released yesterday," an official at the embassy told AFP but provided no further details.

Sharafi, 40, was abducted in Karrada, a predominantly Shiite southeastern district of Baghdad, on February 4 by gunmen dressed in Iraqi army uniforms outside a branch of the Iranian state-owned Bank Melli


This is not the Big Wig but the guy that got snatched after our initial first raid on the Iraqi Politico compound. If I remember correctly at first we claimed no knowledge but then later recounted that it was IA forces but we knew of the grab arrest. Still if we gave this guy it was a act of good faith & I no longer doubt we can expect to give the Big Wigs. Pitiful

.
His abduction came amid increasing tension between Iran and the United States, which arrested five Iranians on January 11 in the northern Iraqi city of Arbil on suspicion of aiding and abetting the Iraqi insurgency. But on Tuesday the US military expressed ignorance of Sharafi's release. "We were not holding him, so we do not know about his release," said spokesman Lieutenant Colonel Christopher Garver.


Total BS


Iran's foreign ministry had claimed that the United States supervises Iraq's defence ministry and was thus at least complicit in the abduction, which it blamed on a group linked to the Iraqi defence department.


The US with this act just put a open ever increasing bounty on every US citizen, worker, soldiers head across the world.
Posted by: Spereth Sneager5688 || 04/03/2007 08:38 || Comments || Link || E-Mail|| [6475 views] Top|| File under:
Terrorist Training Camp Found near Diyala
Where'd the campers go?



IRAQI SECURITY FORCES, CAVALRY DISCOVER EXTREMIST TRAINING CAMP

ZAGANIYAH, Iraq – Iraqi Security Forces from the 5th Iraqi Army Division, working with Coalition Forces, discovered a terrorist training camp in Zaganiyah, Iraq, while conducting clearing operations in the Diyala River Valley palm groves Thursday.

Soldiers from 2nd Brigade, 5th IA and Company B, 5th Squadron, 73rd Cavalry Regiment, attached to the 3rd Brigade Combat Team, 1st Cavalry Division, discovered a fortified underground bunker with three exit points, four prepared fighting positions and a training camp building.

While clearing the area, the Soldiers unearthed five weapons caches consisting of more than 100 rocket-propelled grenade rounds, more than five RPG launchers, approximately 70 mortar rounds, bomb-making materials, home made explosives and terrorist planning and training materials.

"The terrorists from Al Qaeda have no place to hide. Their safe havens do not exist and their training camps are being destroyed," said Col. David W. Sutherland, 3-1 Cav. commander. "We will continue to attack these organizations and bring the perpetrators of violence to justice in order to secure the population."

"The people in Diyala are disgusted and disillusioned by the fact the terrorists have nothing to offer but destruction through actions like this and they are gaining confidence in their ISF," he added.
Posted by: Glenmore || 04/03/2007 05:11 || Comments || Link || E-Mail|| [6477 views] Top|| File under:
Lorry bomb kills children in school
A newborn baby was one of at least 14 children and adults killed when a suicide bomber detonated a lorry laden with explosives close to a primary school in the northern Iraqi city of Kirkuk yesterday. The latest massacre of Iraqi children came as 21 Shia market workers were ambushed, bound and shot dead north of the capital. The victims came from the Baghdad market visited the previous day by John McCain, the US presidential candidate, who said that an American security plan in the capital was starting to show signs of progress.

The Kirkuk bloodshed erupted when a bomber driving a truck full of explosives hidden by sacks of flour targeted an Iraqi police station that US soldiers were visiting. The full force of the blast hit a nearby primary school. Buthayna Mahmud, 10, was horrified to see the bodies of her classmates strewn on the ground in flames. "Everyone I saw was wearing the blue school uniform drenched with blood. Some of their dresses were torn. I only saw fire. I heard teachers and students shouting," she said. "When we rushed out of the school, we saw pupils on the ground, some of them burning."

"We were at the last lesson and we heard the explosion. I saw two of my classmates sitting near the window. They fell on the floor, drenched in blood," said Naz Omar, a girl in the fifth form. "They could not speak. I was terrified. I said, 'God is Great. I need my mother. I need my father'."

Terrified children fled the carnage in the ethnically mixed city of Kurds, Turkomans and Arabs, many of whom were settled there by Saddam Hussein in an attempt to "Arabicise" Kirkuk and "ethnically cleanse" it of Kurds. Local observers said that the death toll among the school children would have been worse if most of the pupils had not been inside when the bomber struck.
Posted by: Fred || 04/03/2007 00:00 || Comments || Link || E-Mail|| [6484 views] Top|| File under:
Chemical Ali to dangle?
Iraq prosecutors sought the death penalty for Saddam Hussein's cousin, widely known as "Chemical Ali", when they presented closing arguments on Monday in a trial for so called genocide against ethnic Kurds in the late 1980s. Ali Hassan al-Majeed and five other former senior Baath party officials are on trial for their role in the 1988 Anfal (Spoils of War) campaign.

Charges against Saddam himself lapsed when he was executed at the end of December. "We demanded the death penalty for all of the defendants ... except for Taher al-Ani, whom we requested the court to free for lack of evidence," chief prosecutor Munkith al-Faroon said.

Ani was head of the Northern Affairs Committee and governor of Mosul province. All six defendants were charged with so called war crimes and crimes against humanity while Majeed also faced the more serious charge of would be genocide.

During Anfal, villages were declared "prohibited areas" and razed and bombed as part of a scorched-earth campaign. Thousands of villagers were deported, many executed. Majeed, known as "Chemical Ali" for his so called alleged use of chemical weapons, admitted during the trial he ordered troops to execute all Kurds who ignored orders to leave their villages, but said he had nothing to apologise for. The defendants have said Anfal had legitimate military targets -- Kurdish fighters who had sided with Iran during the last stage of the 1980-88 Iraq-Iran war.
Posted by: Fred || 04/03/2007 00:00 || Comments || Link || E-Mail|| [6488 views] Top|| File under:
Southeast Asia
Jihadis attack motorcyclists in southern Thailand, killing one
Insurgents shot dead a Muslim man and wounded another villager in a drive-by shooting in Narathiwat province early Tuesday. Police said the two men were riding a motorcycle in a village in Rueso district when insurgents opened fire on them.

According to Arwae Janae, 24, the survivor, two insurgents who had their heads covered waved to them while they were riding the motorcycle in an attempt to slow them down. But he panicked, and refused to stop. Mr Arwae said insurgents then began firing at them. His friend, who was on the back seat, was hit in the head and the neck. He was rushed to Rueso hospital for treatment.
Posted by: ryuge || 04/03/2007 07:43 || Comments || Link || E-Mail|| [6482 views] Top|| File under:
Sri Lanka
Lankan military says 35 Tigers killed in east
Colombo, April. 3 (PTI): At least 35 Tamil Tigers were killed by the government forces in fierce clashes in eastern Sri Lanka, where a deadly bus bombing blamed on the rebels had left 16 civilians dead and 25 wounded, the Defence Ministry said today. In one encounter, the Defence Ministry, said that 23 Tamil Tigers were killed while one soldier lost his life in the eastern district of Batticaloa yesterday.

"In the limited humanitarian operation in the west and south of Batticaloa, we have found 10 bodies of the LTTE cadre," Defence Ministry spokesman Prasad Samarasinghe told reporters here. "Altogether, 23 Tigers have been killed in the fighting yesterday."

Think of what a full-blown humanitarian offensive could do

Local officials said they were surprised by the ministry's claims of fighting as there were no indications of any heavy clash yesterday except the bus bombing blamed on the Tigers in the neighbouring district of Ampara. There was no immediate word from the Tigers about the military claims.

In the north-western district of Mannar, another 12 Tiger rebels were killed on Sunday, the ministry said in a statement. "Intercepted LTTE communication confirmed their total losses as 12," the ministry said. "No harm was reported to the security forces. A search operation is in progress in the area."

Police said an investigation was underway over yesterday's bus bombing in the district of Ampara which is just south of Batticaloa.
Posted by: Steve || 04/03/2007 08:42 || Comments || Link || E-Mail|| [6482 views] Top|| File under:
Bus bomb kills 16 in Sri Lanka
At least 16 people, including three children, were killed and 25 wounded when a bomb ripped through a crowded bus in eastern Sri Lanka Monday, officials said.

The defence ministry immediately accused Tamil Tiger rebels of setting off the parcel bomb attack, which coincided with a key Buddhist holiday, while the guerrillas denied they were responsible for the attack. Passengers were getting off the vehicle to be checked by troops manning a road block when the blast occurred outside the town of Ampara, 350 kilometres east of the capital Colombo, a local police officer said.

"The bomb went off just at the Kondawattuwan check point," the police officer said. "We now believe that the blast was aboard the bus. It was most likely a parcel bomb."

The head of the main hospital there, Lankathilaka Jayasinghe, said three people were already dead when they were brought in on a day when many people were taking advantage of the weeklong holiday. "Three people were dead on admission and 13 others died in hospital," Jayasinghe said, adding that 25 more people were being treated for injuries. Three children and 11 women, including a woman soldier, were among the dead.
Posted by: Fred || 04/03/2007 00:00 || Comments || Link || E-Mail|| [6480 views] Top|| File under:
Syria-Lebanon-Iran
Blair sez Next Two Days Are Critical
The next two days are "fairly critical" to resolving the dispute over a seized British navy crew, British Prime Minister Tony Blair said Tuesday, after Iran's chief international negotiator offered a new approach to end the standoff with Tehran. Blair told Scotland's Real Radio that Ali Larijani's suggestion of talks offered hope of an end to the crisis. "If they want to resolve this in a diplomatic way the door is open," the prime minister said.


But if negotiations to win the quick release of the 15 sailors and marines stalled, Britain would "take an increasingly tougher position," he said. Blair said Tuesday that Britain had two options in its approaches with Tehran.

"One is to try settle this by way of peaceful and calm negotiation to get our people back as quickly as possible," he said. "The other is to make it clear that if that is not possible that we have to take an increasingly tougher position."

On Monday, Larijani said that Iran sought "to solve the problem through proper diplomatic channels" and proposed having a delegation determine whether British forces had strayed into Iranian territory in the Persian Gulf. He did not say what sort of delegation he had in mind.

Larijani told Britain's Channel 4 news Monday through an interpreter that Iranian officials "definitely believe that this issue can be resolved and there is no need for any trial."

Posted by: Bobby || 04/03/2007 06:09 || Comments || Link || E-Mail|| [6480 views] Top|| File under:
The botched US raid that led to the hostage crisis
A failed American attempt to abduct two senior Iranian security officers on an official visit to northern Iraq was the starting pistol for a crisis that 10 weeks later led to Iranians seizing 15 British sailors and Marines.

Early on the morning of 11 January, helicopter-born US forces launched a surprise raid on a long-established Iranian liaison office in the city of Arbil in Iraqi Kurdistan. They captured five relatively junior Iranian officials whom the US accuses of being intelligence agents and still holds. In reality the US attack had a far more ambitious objective, The Independent has learned. The aim of the raid, launched without informing the Kurdish authorities, was to seize two men at the very heart of the Iranian security establishment.

Better understanding of the seriousness of the US action in Arbil - and the angry Iranian response to it - should have led Downing Street and the Ministry of Defence to realise that Iran was likely to retaliate against American or British forces such as highly vulnerable Navy search parties in the Gulf. The two senior Iranian officers the US sought to capture were Mohammed Jafari, the powerful deputy head of the Iranian National Security Council, and General Minojahar Frouzanda, the chief of intelligence of the Iranian Revolutionary Guard, according to Kurdish officials.

The two men were in Kurdistan on an official visit during which they met the Iraqi President, Jalal Talabani, and later saw Massoud Barzani, the President of the Kurdistan Regional Government (KRG), at his mountain headquarters overlooking Arbil. "They were after Jafari," Fuad Hussein, the chief of staff of Massoud Barzani, told The Independent. He confirmed that the Iranian office had been established in Arbil for a long time and was often visited by Kurds obtaining documents to visit Iran. "The Americans thought he [Jafari] was there," said Mr Hussein.

Mr Jafari was accompanied by a second, high-ranking Iranian official. "His name was General Minojahar Frouzanda, the head of intelligence of the Pasdaran [Iranian Revolutionary Guard]," said Sadi Ahmed Pire, now head of the Diwan (office) of President Talabani in Baghdad. Mr Pire previously lived in Arbil, where he headed the Patriotic Union of Kurdistan (PUK), Mr Talabani's political party.

The attempt by the US to seize the two high-ranking Iranian security officers openly meeting with Iraqi leaders is somewhat as if Iran had tried to kidnap the heads of the CIA and MI6 while they were on an official visit to a country neighbouring Iran, such as Pakistan or Afghanistan. There is no doubt that Iran believes that Mr Jafari and Mr Frouzanda were targeted by the Americans. Mr Jafari confirmed to the official Iranian news agency, IRNA, that he was in Arbil at the time of the raid.

In a little-noticed remark, Manouchehr Mottaki, the Iranian Foreign Minister, told IRNA: "The objective of the Americans was to arrest Iranian security officials who had gone to Iraq to develop co-operation in the area of bilateral security."

US officials in Washington subsequently claimed that the five Iranian officials they did seize, who have not been seen since, were "suspected of being closely tied to activities targeting Iraq and coalition forces". This explanation never made much sense. No member of the US-led coalition has been killed in Arbil and there were no Sunni-Arab insurgents or Shia militiamen there.

The raid on Arbil took place within hours of President George Bush making an address to the nation on 10 January in which he claimed: "Iran is providing material support for attacks on American troops." He identified Iran and Syria as America's main enemies in Iraq though the four-year-old guerrilla war against US-led forces is being conducted by the strongly anti-Iranian Sunni-Arab community. Mr Jafari himself later complained about US allegations. "So far has there been a single Iranian among suicide bombers in the war-battered country?" he asked. "Almost all who involved in the suicide attacks are from Arab countries."

It seemed strange at the time that the US would so openly flout the authority of the Iraqi President and the head of the KRG simply to raid an Iranian liaison office that was being upgraded to a consulate, though this had not yet happened on 11 January. US officials, who must have been privy to the White House's new anti-Iranian stance, may have thought that bruised Kurdish pride was a small price to pay if the US could grab such senior Iranian officials.

For more than a year the US and its allies have been trying to put pressure on Iran. Security sources in Iraqi Kurdistan have long said that the US is backing Iranian Kurdish guerrillas in Iran. The US is also reportedly backing Sunni Arab dissidents in Khuzestan in southern Iran who are opposed to the government in Tehran. On 4 February soldiers from the Iraqi army 36th Commando battalion in Baghdad, considered to be under American control, seized Jalal Sharafi, an Iranian diplomat.

The raid in Arbil was a far more serious and aggressive act. It was not carried out by proxies but by US forces directly. The abortive Arbil raid provoked a dangerous escalation in the confrontation between the US and Iran which ultimately led to the capture of the 15 British sailors and Marines - apparently considered a more vulnerable coalition target than their American comrades.

The targeted generals:

* MOHAMMED JAFARI

Powerful deputy head of the Iranian National Security Council, responsible for internal security. He has accused the United States of seeking to "hold Iran responsible for insecurity in Iraq... and [US] failure in the country."

* GENERAL MINOJAHAR FROUZANDA

Chief of intelligence of the Iranian Revolutionary Guard, the military unit which maintains its own intelligence service separate from the state, as well as a parallel army, navy and air force
Posted by: ryuge || 04/03/2007 00:05 || Comments || Link || E-Mail|| [6491 views] Top|| File under:
Iran, Britain back away from tough words
Iran and Britain signaled possible movement toward ending the standoff over 15 detained British sailors Monday, with Tehran promising to stop airing video confessions and London saying it's willing to discuss ways to avoid boundary confusion in the Persian Gulf.

The quieter tone from both capitals raised hopes the 11-day standoff might be solved soon. But optimistic signs emerged before, only to be followed by a hardening of positions and tough rhetoric. Iran's chief international negotiator, Ali Larijani, said his country wanted to resolve the crisis through diplomacy and added that he saw no need to put the crew on trial. He had suggested last week the captives might be tried for allegedly intruding into Iranian waters.

Iran's priority "is to solve the problem through proper diplomatic channels," Larijani told Britain's Channel 4 television news. "We are not interested in letting this issue get further complicated." And he called for all involved to stop using "the language of force."
Continued on Page 49
Posted by: Fred || 04/03/2007 00:00 || Comments || Link || E-Mail|| [6477 views] Top|| File under:
All British sailors confess to illegal trespassing
All 15 British naval personnel have confessed they were arrested by Iranian coast guards only after illegally trespassing into the country's territorial waters. The statement was made Monday on Iranian television indicating that the remaining naval staff, who were arrested on March 23, 2007, were reporting the details of the incident which led to their arrest.

Iran said footage of the "confessions" would not be broadcast, following positive changes in Britain's negotiating stance. Al-Alam news channel screened the confessions of two British naval personnel on Sunday admitting they had illegally entered Iran's territorial waters.

Captain Chris Air confessed that, "At about 10 o'clock in the morning, we were seized, apparently at this point here, from their maps, from the GPS they've shown us, which is inside Iranian territorial waters."

The British officer talked about the friendly behavior they had faced since their arrest, saying that, "So far we have been treated very well by the people here. They have looked after us and given us enough food."

The seven sailors and eight Royal Marines were detained from two British patrol boats in the Arvand Rud waterway. Iran has said that the naval personnel who were captured in the northern Gulf crossed illegally into the country's territorial waters.

A prominent Iranian lawmaker, Javad Arianmanesh criticized the harsh stance taken by Britain. "The doubt which the British are casting on the location of the sailors' arrest has become completely baseless with the advanced GPS devices and the sailors' frank confessions," Arianmanesh said.
Posted by: Fred || 04/03/2007 00:00 || Comments || Link || E-Mail|| [6549 views] Top|| File under:
Home Front: Culture Wars
Judge orders discharge of an anti-war Marine
Pussy should never have joined in the first place - they're better off without him


A federal judge has ordered the Marines to discharge a San Jose lance corporal as a "conscientious objector" who had an aversion to killing and participating in war.

Robert Zabala, 23, must be released from the Marines Corps Reserves by mid-April, U.S. District Judge James Ware said in a 21-page ruling Thursday.

"We're very pleased with it," Zabala's attorney, Stephen Collier, said Monday. "I think it's a good decision and that it makes clear to the armed services that they can't deny conscientious-objector discharges from the military."

Zabala, a UC Santa Cruz student, began boot camp in June 2003. During a three-month period that summer, one of Zabala's superiors repeatedly gave speeches about "blowing s -- up" or "kicking some f- a-," which caused him to wonder "how someone could be so motivated to kill," he wrote in his court petition in April 2006.

In August 2003, a fellow recruit committed suicide on the shooting range, and the same superior used profanities to belittle him, Zabala wrote, saying he was "abhorred by the blood lust (the superior) seemed to possess."

An instructor showed recruits a "motivational clip" showing Iraqi corpses, explosions, gunfights and rockets set to the song "Bodies," by the heavy-metal band Drowning Pool. The lyrics included "Let the bodies hit the floor," and Zabala said he cried -- his only time while in boot camp -- while other recruits nodded their heads in time with the beat and smiled.

"The sanctity of life that formed the moral center of petitioner's life was being challenged," Collier wrote in a court filing.

After Zabala returned to UC Santa Cruz, he had a conversation with a fellow Marine in May 2004. "I began to think about the thousands of people who died in the past year in war, who didn't die due to just one soldier or suicide bomber, but largely by an organization," Zabala recounted. "This organization trains to kill human life."

Zabala, who followed some Buddhist-related traditions but was not a practicing Buddhist, applied in June 2004 for a discharge on the basis of conscientious-objector status, but was denied one, court records show.

Zabala's grandfather served in Vietnam, his parents and uncles were in the Navy, one cousin is in the Air Force and another cousin is the Marines, according to Collier.

Posted by: Frank G || 04/03/2007 14:16 || Comments || Link || E-Mail|| [6512 views] Top|| File under:
Who's in the News
108
[untagged]
Bookmark
E-Mail Me
The Classics
The O Club
Rantburg Store
The Bloids
The Never-ending Story
Thugburg
Gulf War I
The Way We Were
Bio
Merry-Go-Blog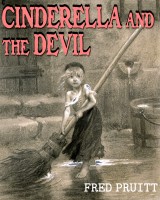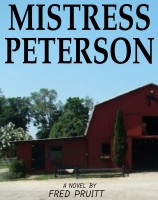 On Sale now!


A multi-volume chronology and reference guide set detailing three years of the Mexican Drug War between 2010 and 2012.

Rantburg.com and borderlandbeat.com correspondent and author Chris Covert presents his first non-fiction work detailing the drug and gang related violence in Mexico.

Chris gives us Mexican press dispatches of drug and gang war violence over three years, presented in a multi volume set intended to chronicle the death, violence and mayhem which has dominated Mexico for six years.
Click here for more information


Meet the Mods
In no particular order...


Steve White
Seafarious
Pappy
lotp
Scooter McGruder
john frum
tu3031
badanov
sherry
ryuge
GolfBravoUSMC
Bright Pebbles
trailing wife
Gloria
Fred
Besoeker
Glenmore
Frank G
3dc
Skidmark
Alaska Paul



Better than the average link...



Rantburg was assembled from recycled algorithms in the United States of America. No trees were destroyed in the production of this weblog. We did hurt some, though. Sorry.
34.239.167.149

Help keep the Burg running! Paypal: