Afghanistan
Secret Offensive against Taliban under way; General tells British press
KANDAHAR, Afghanistan -- Bomb-making supplies, guns, narcotics and money -- but no Taliban -- were seized by Canadian troops during the first days of what is being called a major offensive into the northwestern part Afghanistan's dangerous Kandahar province.

The Canadian soldiers, their NATO allies based in Kandahar, Afghan National Security Forces, and British troops from Helmand province moved into Band-E-Timour and the Maywand district northwest of Kandahar city on Sunday.

The offensive is taking large number of coalition forces in Kandahar further from their base than they normally venture and marks one of the rare times they have conducted a joint operation with the British next door.

The assault - dubbed Roob Unyip Janubi, or Southern Beast in the native Pashto -- is aimed at shutting down the sites where the Taliban make the explosive devices that are responsible for the deaths of many of the Canadian soldiers who have been killed in Afghanistan.

"To date we have located a number of sizeable cashes of insurgent weapons IED-making supplies, narcotics and money, The loss of these supplies in anticipated to significantly reduce insurgent capabilities in both Kandahar and Helmand provinces," Capt. Chris Quinlan told reporters during a brief press conference Friday at the Kandahar Air Field.

The Bandi-Timour region is not the most volatile region of the province. But it was described by the military today as a being a feeder hub used by the Taliban to funnel supplies and money into other areas of Kandahar and neighbouring Helmand.

The coalition forces, who pinpointed specific targets for assault based on prior intelligence, found components for making improvised explosive devices, drugs and other weapons as well as information they can use for future operations. No members of the Taliban were captured, said Capt. Quinlan. But, given what they left behind, it appears that the insurgents were surprised by the attack and ran away fled quickly. The assault is expected to continue for several days.

When asked what makes this raid different to other NATO operations in Kandahar, Capt. Quinlan said: "We are reaching father with more forces than we have up till now and we are integrating more partners more effectively."

The NATO forces had not planned to make news of the assault public until next week but Brigadier-General Denis Thompson, the Commander of Task Force Kandahar, spoke to British reporters about the operation on Thursday, bringing an end to the embargo.

The assault comes after an acknowledgment by Canada's Chief of the Defence Staff, General Walter Natynczyk, that the situation in Afghanistan is getting worse.
Posted by: GolfBravoUSMC || 08/08/2008 12:06 || Comments || Link || E-Mail|| [6482 views] Top|| File under:
Seven policemen, 24 Taliban killed in Afghanistan
Seven Afghan policemen and 24 Taliban fighters were killed in a series of clashes in Afghanistan, officials said on Thursday.

Seven police officers were killed when Taliban attacked their post in Safian village in Lashkargah, the capital of the southern Helmand province, on Wednesday night, Daoud Ahmadi, a spokesman for the provincial governor, said. The spokesman added that they suspected a policeman, who went missing after the attack, to have had connections with Taliban militants as the officers died without showing any signs of resistance.

Ten Taliban fighters were killed on Wednesday in the Marja district of Helmand during an operation by Afghan security forces, backed by international troops.

Afghan security forces also killed eight Taliban rebels and wounded seven in an operation in the Zherai district of the southern Kandahar province on Wednesday, the interior ministry said in a statement. The militants were killed in a day-long operation aimed at driving the insurgents out of the area, the statement said, but did not say if there were any casualties among the Afghan forces.

In another incident, Taliban insurgents in the province Badghis in western Afghanistan attacked a convoy transporting supplies to NATO bases in the province, police spokesman Abdul Raouf Ahmadi said. He said the security guards of the convoy fought back and killed six attackers.

In a separate development, the NATO-led International Security Assistance Force (ISAF) said on Thursday that a big number of French troops have been deployed to southern province of Uruzgan to train and mentor Afghan security forces. The soldiers travelled in a 94-vehicle-convoy from Kandahar province to Uruzgan, making it the largest ground military convoy in the region in years, ISAF said in a statement.

The statement did not provide the exact number of the deployed French force. France has around 1,500 soldiers in the country as part of more than 50,000 NATO-led ISAF troops.

The French government also announced the deployment of 700 additional troops to the country by the end of this year to help other alliance soldiers contain the resurgent Taliban.

Meanwhile, an unmanned ISAF aircraft crashed in the southeastern province of Paktika Thursday, the alliance said. "The aircraft, a Shadow reconnaissance vehicle, was unarmed and the wreckage has been located," it said, adding, "It landed on open ground without making contact with people or property."
Posted by: Fred || 08/08/2008 00:00 || Comments || Link || E-Mail|| [6504 views] Top|| File under: Taliban
American deaths in Afghanistan war reach 500 - Quagmire
Have always had hope Iraq could get their act together, not so sure about Afghanistan. They have no history as a nation of note.

"In the 4th century B.C., Alexander the Great fell afoul of Pashtun tribesmen in today's Malakand Agency, where he took an arrow in the leg and almost lost his life." They were a warring mess when Alexander invaded and nothing much has changed in the ensuing millenia.
KABUL, Afghanistan - The deadliest three months for American forces in Afghanistan have pushed the U.S. death toll to at least 500, forcing a war long overshadowed by Iraq back into the headlines.

Larger, more sophisticated militant attacks have also caused a sharp rise in Afghan civilian deaths -- at least 472 in the first seven months of the year, most in suicide bombings, according to an Associated Press count. In all, at least 600 Afghan civilians were killed from January through July, a 30 percent increase from the same period last year, according to AP figures compiled from coalition and Afghan officials. That includes at least 128 killed by U.S. or NATO forces.


Figures for bunnies, baby ducks and kittens were not available.


There are about 33,000 U.S. troops in Afghanistan, the highest since the war began, meaning more troops than ever are patrolling this country's mountainous terrain and exposed to ambushes and roadside bombs.

The U.S. military suffered 65 deaths in May, June and July, by far the deadliest three-month period in Afghanistan since the war began in 2001. The previous deadliest three-month period was in the spring of 2005, with 45 U.S. deaths. In July, more U.S. troops died in Afghanistan than in Iraq for the month, for the first time since the Iraq war started in 2003. In all, 92 U.S. troops have died in Afghanistan this year, a pace that would surpass last year's death toll of 111.

The spike in violence is forcing U.S. leaders, including the presidential candidates, to call for still more troops here.

More than ever, the U.S. government recognizes the situation Afghanistan "is serious and needs to be dealt with," said Seth Jones, an Afghanistan expert at the RAND Corp., a Washington-based think tank that often does studies for the Pentagon. "I think it is an important step that ... the gravity of the situation has been recognized and that there are some steps in place to turn the tide in Afghanistan," he said. "Whether that is successful or not is of course an open question."

Overall, at least 500 U.S. service members have died in Afghanistan, Uzbekistan, Pakistan, Qatar and United Arab Emirates in support of the Afghan mission, according to an AP analysis based on Defense Department press releases.

"In terms of milestones, it's important to point out that no casualty is more significant than any other," said Pentagon spokesman Lt. Col. Mark Wright. "Each service member is equally precious, and each loss of life is equally tragic."

The AP count is based on information from U.S., NATO or Afghan officials, often impossible to independently verify because of the remote or dangerous locations of the incidents. The Defense Department count often lags by several days. The most recent Defense Department count, issued Saturday, showed 496 U.S. troop deaths in and around Afghanistan.

Counting coalition troops, Taliban militants and Afghan civilians, more than 3,000 people have died in violence this year, according to the AP count.

In the past, the Taliban appeared to try to minimize civilian casualties by launching its large-scale attacks primarily against U.S., NATO or Afghan troops. But this year a February bombing at a dog fighting competition in Kandahar killed more than 100 people, mostly civilians. An attack on the Indian Embassy in Kabul last month killed more than 60.

Steven Simon, a senior fellow in Middle Eastern studies at the Council on Foreign Relations, said the recent attacks with high civilian death tolls reflect a migration of both tactics and fighters from Iraq to Afghanistan. "The reported presence in Afghanistan of the head of al-Qaida in Iraq underscores the extent to which blowback from Iraq is being felt in Afghanistan," Simon said in an e-mail. "At this point, al-Qaida's leadership seems to be looking at the Afghan theater as the next big thing."

Afghan and U.S. officials say a big reason for the spike in violence is because militaries use sanctuaries in neighboring Pakistan where they can arm and train fighters who launch attacks across the border on U.S. and Afghan forces. More al-Qaida fighters have been using the region to launch attacks than in previous years, U.S. officials say.

Gen. Mohammad Zahir Azimi, spokesman for the Afghan Defense Ministry, blamed the rise on violence principally on two factors: a peace agreement earlier this year between the Pakistan government and some militants in its tribal areas near the Afghan border, and support given by Pakistan's intelligence agency to Taliban fighters.

Pakistan denies it is helping Taliban fighters or that it has entered into peace agreements with militants who launch attacks in Afghanistan.

Insurgent attacks have jumped by 50 percent in the first half of 2008, according to data from the Afghanistan NGO Safety Office, a Kabul-based group paid for by Western donors that advises relief groups on security. In a report last week, ANSO said it logged 2,056 insurgent attacks in the first half of the year, a 52 percent increase from the same period last year. The group said violence was up sharply in relatively peaceful northern and western Afghanistan and the region surrounding Kabul.

Both major presidential candidates, Democratic Sen. Barack Obama and Republican Sen. John McCain, have called for more troops to be sent to Afghanistan. President Bush has said more troops will be dedicated to the Afghan fight in 2009 but has not said how many. U.S. military officials have said the Afghan effort needs three more brigades of troops, or about 10,500 forces.

Any new forces sent here can expect to face vicious attacks from an increasingly brazen Taliban force. Last month more than 200 militant fighters attacked a remote U.S. outpost in a dangerous and mountainous region of northeastern Afghanistan. Nine U.S. troops were killed and 15 wounded.

Even local Afghan civilians joined in on the attack, a sign the U.S. and NATO face steep challenges in their bid to win the population over to the side of the Afghan government. "The size of the operation and the ability of the group to get support within the town was somewhat alarming, and it shows that there is clearly some concern with local Afghans, and that's a concern because civilians are the center of gravity in a counterinsurgency," said Jones. "The dangerous message is that there was involvement by the civilians."
Posted by: GolfBravoUSMC || 08/08/2008 00:00 || Comments || Link || E-Mail|| [6471 views] Top|| File under: Taliban
Caucasus/Russia/Central Asia
Georgia to impose martial law, port bombed-official
"The president is going to declare a state of martial law within a few hours," Kakha Lomaia told Reuters. "Russia has bombed the (Black Sea) port of Poti and the military base at Senaki. We think Russia has started to bomb civil and economic infrastructure." (Reporting by James Kilner; writing by Conor Sweeney)



Posted by: Woodrow Elmusoger4367 || 08/08/2008 17:41 || Comments || Link || E-Mail|| [6508 views] Top|| File under:
Georgia says Russian aircraft bombed its air bases
Russia sent columns of tanks and reportedly bombed Georgian air bases Friday after Georgia launched a major military offensive Friday to retake the breakaway province of South Ossetia, threatening to ignite a broader conflict.
Hundreds of civilians were reported dead in the worst outbreak of hostilities since the province won defacto independence in a war against Georgia that ended in 1992. Witnesses said the South Ossetian capital of Tskhinvali was devastated.

"I saw bodies lying on the streets, around ruined buildings, in cars," said Lyudmila Ostayeva, 50, who had fled with her family to Dzhava, a village near the border with Russia. "It's impossible to count them now. There is hardly a single building left undamaged."

The fighting broke out as much of the world's attention was focused on the start of the Olympic Games and many leaders, including Russia's Prime Minister Vladimir Putin and President Bush, were in Beijing.

The timing suggests Georgian President Mikhail Saakashvili may have been counting on surprise to fulfill his longtime pledge to wrest back control of South Ossetia—a key to his hold on power.

Saakashvili agreed the timing was not coincidental, but accused Russia of being the aggressor. "Most decision makers have gone for the holidays," he said in an interview with CNN. "Brilliant moment to attack a small country."

The United States was sending an envoy to the region on Friday to meet with the parties involved to try to end hostilities.

"We support Georgia's territorial integrity," State Department spokesman Gonzalo Gallegos told reporters. "We are working on mediation efforts to secure a cease-fire."

South Ossetian separatist leader Eduard Kokoity claimed hundreds of civilians had been killed.

Ten Russian peacekeepers were killed and 30 wounded when their barracks were hit in Georgian shelling, said Russian Ground Forces spokesman Col. Igor Konashenkov. Russia has soldiers in South Ossetia as peacekeeping forces but Georgia alleges they back the separatists.

Georgia, which borders the Black Sea between Turkey and Russia, was ruled by Moscow for most of the two centuries preceding the breakup of the Soviet Union. Georgia, a staunch U.S. ally, has angered Russia by seeking NATO membership—a bid Moscow regards as part of a Western effort to weaken its influence in the region.

Speaking earlier on Georgian television, Saakashvili accused Russia of sending aircraft to bomb Georgian territory, which Russia denied.

Russia's Defense Ministry said it was sending reinforcements for its peacekeepers, and Russian state television and Georgian officials reported a convoy of tanks had crossed the border. The convoy was expected to reach the provincial capital, Tskhinvali, by evening, Channel One television said.

Georgian State Minister for Reintegration Temur Yakobashvili said government troops were now in full control of the city.

"We are facing Russian aggression," said Georgia's Security Council chief Kakha Lomaya. "They have sent in their troops and weapons and they are bombing our towns."

Putin has warned that the Georgian attack will draw retaliation and the Defense Ministry pledged to protect South Ossetians, most of whom have Russian citizenship.

Chairing a session of his Security Council in the Kremlin, Russian President Dmitry Medvedev also vowed that Moscow will protect Russian citizens.

"In accordance with the constitution and federal law, I, as president of Russia, am obliged to protect lives and dignity of Russian citizens wherever they are located," Medvedev said, according to Russian news reports. "We won't allow the death of our compatriots go unpunished."

An AP reporter saw tanks and other heavy weapons concentrating on the Russian side of the border with South Ossetia—supporting the Russian TV reports of an incursion. Some villagers were fleeing into Russia.

"I saw them (the Georgians) shelling my village," said Maria, who gave only her first name. She said she and other villagers spent the night in a field and then fled toward the Russian border as the fighting escalated.

Yakobashvili said Georgian forces have shot down four Russian combat planes over Georgian territory. He gave no details. Russia's Defense Ministry denied an earlier Georgia report about one Russian plane downed and has had no immediate comment on the latest claim.

Yakobashvili said that one Russian plane had dropped a bomb on the Vaziani military base near the Georgian capital, but no one was hurt.

More than 1,000 U.S. Marines and soldiers were at the base last month to teach combat skills to Georgian troops. Georgia has about 2,000 troops in Iraq, making it the third-largest contributor to coalition forces after the U.S. and Britain.

South Ossetia officials said Georgia attacked with aircraft, armor and heavy artillery. Georgian troops fired missiles at Tskhinvali, an official said, and many buildings were on fire.

Georgia's president said Russian aircraft bombed several Georgian villages and other civilian facilities.

"A full-scale aggression has been launched against Georgia," Saakashvili said in a televised statement. He also announced a full military mobilization with reservists being called into action.

A senior Russian diplomat in charge of the South Ossetian conflict, Yuri Popov, dismissed the Georgian claims of Russian bombings as misinformation, the RIA-Novosti news agency reported.

Russia's Defense Ministry denounced the Georgian attack as a "dirty adventure." "Blood shed in South Ossetia will weigh on their conscience," the ministry said in a statement posted on its Web site.

Russia's President Dmitry Medvedev later chaired a session of his Security Council in the Kremlin, vowing that Moscow will protect Russian citizens.

"In accordance with the constitution and federal law, I, as president of Russia, am obliged to protect lives and dignity of Russian citizens wherever they are located," Medvedev said, according to Russian news reports. "We won't allow the death of our compatriots go unpunished."

Saakashvili long has pledged to restore Tbilisi's rule over South Ossetia and another breakaway province, Abkhazia. Both regions have run their own affairs without international recognition since splitting from Georgia in the early 1990s and built up ties with Moscow.

Relations between Georgia and Russia worsened notably this year as Georgia pushed to join NATO and Russia dispatched additional peacekeeper forces to Abkhazia.

The Georgian attack came just hours after Saakashvili announced a unilateral cease-fire in a television broadcast late Thursday in which he also urged South Ossetian separatist leaders to enter talks on resolving the conflict.

Georgian officials later blamed South Ossetian separatists for thwarting the cease-fire by shelling Georgian villages in the area.
Posted by: anonymous5089 || 08/08/2008 14:57 || Comments || Link || E-Mail|| [6522 views] Top|| File under:
Russia And Georgia 'At War', Over 1000 Dead
Russian armored vehicles have entered the northern edges of the capital of the breakaway Georgian region of South Ossetia, the separatists' press service reported on its website on Friday.

"Russian armored vehicles have entered the northern suburbs of Tskhinvali," the website cominf.org reported, adding that Georgian troops had started to retreat.

Moscow said its troops were responding to a Georgian assault to re-take the breakaway region, and Georgia's pro-Western President Mikheil Saakashvili said the two countries were at war.

Russia would cut air links with Georgia from midnight on Friday, the Russian Transport Ministry said.

Saakashvili told BBC World television Russia had been massing troops on the northern border of Georgia for months.

" They have been calling it training exercises, but they have not been concealing the fact that they are training these troops for use inside Georgia," he said.

"The way the escalation went was we came first under extensive artillery barrage from the separatists ... but in the end I was told that Russian armored vehicles started to cross the Georgian border. And that was exactly the moment when I had to take this decision to fire back."

The United States on Friday asserted its support for Georgia's territorial integrity and urged an immediate ceasefire. NATO and the European Union have joined calls for a halt to fighting.

State Department spokesman Gonzalo Gallegos also said the United States was sending an envoy to the region "to engage with the parties in the conflict."

U.S. President George W. Bush discussed the situation with Russian Prime Minister Vladimir Putin in Beijing, where world leaders were attending the opening of the Olympic Games, the White House said, giving no further information.

A South Ossetia minister said more than a thousand people had died in overnight shelling by Georgian forces of their capital Tskhinvali, Russia's RIA news agency reported.

"According to our information, as a result of the night-time shelling of Tskhinvali ... the number of fatalities is more than a thousand," Nationalities Minister Teimuraz Kasaev told the news agency by telephone.

A senior Georgian security official said Russian planes had bombed the Vaziani military outside the Georgian capital Tbilisi. The Interior Ministry said later three Georgian soldiers were killed.

Political analysts saw Georgia's bid to re-take its rebel region of South Ossetia by force as a gamble by its leader that he could still count on Western support in a clash with Russia.

"He is in big danger of losing the cachet he built up for himself in being pro-Western and the restraint he has often shown in the face of provocation by Russia," said James Nixey, analyst at the Royal Institute of International Affairs in London,.

"If he is going to start a war, he is going to lose the support of a lot of friends in the West."

Saakashvili, who wants to take his small Caucasus nation into NATO, has made it a priority to win back control of South Ossetia and Abkhazia, another rebel region on the Black Sea.

The issue has bedeviled Georgia's relations with Russia, angered by Tbilisi's moves towards the Western fold and its pursuit of NATO membership.

As fighting raged, the roar of warplanes and the explosion of heavy shells resounded more than three km (two miles) from Tskhinvali. Many houses were ablaze.

Russian Foreign Minister Sergei Lavrov accused the Georgians of driving people from their homes. "We are receiving reports that a policy of ethnic cleansing was being conducted in villages in South Ossetia, the number of refugees is climbing, the panic is growing, people are trying to save their lives," he said in televised remarks from the ministry.

The crisis, the first to confront Russian President Dmitry Medvedev since he took office in May, has flared in a region emerging as a key energy transit route, and where Russia and the West are vying for influence.

It dented sentiment on Russia's benchmark equity index, which fell more than 4 percent to a 14-month low while the rouble lost more than 1 percent against a basket of currencies.

Medvedev vowed to defend Russian "compatriots" in South Ossetia, where most people have been given Russian passports.

"We will not allow their deaths to go unpunished," Interfax quoted him as saying.

The majority of the roughly 70,000 people living in South Ossetia are ethnically distinct from Georgians. They say they were forcibly absorbed into Georgia under Soviet rule and now want to exercise their right to self-determination.
Posted by: Anonymoose || 08/08/2008 13:54 || Comments || Link || E-Mail|| [6487 views] Top|| File under:
Europe
Three hurt in Istanbooms
Three people were slightly injured in three explosions outside a municipal building in Istanbul on Thursday, officials and media reports said.

Witnesses said unidentified assailants hurled explosives at the building in Uskudar, on Istanbul's Asian side, but the police cautioned against early conclusions. One blast occurred in a garbage-collecting truck in the car park of the building, while two others ripped through a neighbouring cemetery, Uskudar mayor Mehmet Cakir told Anatolia news agency.

"Three workers were slightly injured," Istanbul police chief Celalettin Cerrah said at the scene. He said bomb experts were investigating the incident, but added it was too early to conclude it was a bomb attack against the building, raising also the possibility that waste materials in the garbage-collecting truck might have exploded.

Witnesses said explosives were hurled from behind trees in the cemetery, located behind the municipal building, Anatolia reported. Hand grenades or small bombs designed to scare rather than kill are thought to have been used, the CNN Turk news channel said. Two people on a motorbike were seen fleeing the scene, it said.

The explosions shattered the windows of the building and damaged vehicles in the car park.

Two bombs, blamed on separatist Kurdish rebels, ripped through a crowded street in Istanbul's European side on July 27, killing 17 people and leaving about 150 others injured. Eight people accused of belonging to the separatist Kurdistan Workers' Party (PKK) were subsequently arrested in connection with the blasts.

Leftist and Islamist radicals have in the past also carried out bomb attacks in Turkey's biggest city.
Posted by: Fred || 08/08/2008 00:00 || Comments || Link || E-Mail|| [6468 views] Top|| File under:
Home Front: WoT
Bin Laden's driver sentenced to less than six years
A jury of US military officers sentenced Osama bin Laden's driver to just 5 1/2 years in prison on Thursday for supporting terrorism, concluding the first US war crimes tribunal since World War II.

The sentence delivered by the same six jurors who convicted Yemeni captive Salim Hamdan in the tribunal at Guantanamo prison camp fell far short of the 30 years sought by military prosecutors.

But the Pentagon said Hamdan would continue to be held at the end of his sentence as an "enemy combatant."

The judge gave Hamdan credit for 61 months of the time he has been held at Guantanamo, so he could finish his sentence in five months -- shortly before the next U.S. president takes office. "After that, I don't know what happens," the judge, Navy Capt. Keith Allred, told Hamdan. "I hope the day comes when you return to your wife and your daughters and your country.

"Inshallah," the judge added. Hamdan was the first Guantanamo detainee to be tried by the controversial tribunal system set up by the Bush administration to try non-U.S. captives on terrorism charges outside the regular US courts.

The Pentagon said the sentence did not mean Hamdan would soon walk free. "He'll still be retained as an enemy combatant. But as an enemy combatant, he then becomes at that time eligible for the annual review board process to determine whether he's eligible for release or transfer," Pentagon spokesman Bryan Whitman told reporters.

Hamdan raised both hands high in the air and waved them in a display of elation or victory or both as the guards led him out of the courtroom at the remote U.S. naval base in Cuba. He was captured in Afghanistan in November 2001 after the US invasion that followed the Sept. 11 attacks and sent to Guantanamo in May 2002.

The judge gave him credit for time served since July 1, 2003, the day he was declared eligible for trial. His status changed on that day from battlefield detainee to pretrial detention, the judge said.

The Guantanamo tribunal on Wednesday convicted him of providing material support for terrorism by working as a driver and occasional armed bodyguard and weapons courier for bin Laden in Afghanistan from 1996 to November 2001. But it cleared him of charges of joining al Qaeda's murderous conspiracies. Hamdan apologized in his sentencing hearing for any pain his services to al Qaeda caused its US victims.

"I don't know what could be given or presented to these innocent people who were killed in the US," Hamdan told the jury of six military officers. "I personally present my apologies to them if anything what I did have caused them pain," he said through an Arabic-English interpreter.

Prosecutor John Murphy had asked for a sentence of at least 30 years, long enough "it forecloses any possibility that he reestablishes his ties with terrorists."

Defense lawyer Charles Swift said Hamdan deserved a sentence of less than four years because his cooperation with US intelligence services more than outweighed his culpability as a member of bin Laden's motor pool.
Posted by: Fred || 08/08/2008 00:00 || Comments || Link || E-Mail|| [6474 views] Top|| File under: al-Qaeda
US citizens asked to avoid Pakistan travel
The US State Department has advised American citizens not to travel unnecessarily to Pakistan, Geo News reported on Thursday. According to the channel, the US State Department has issued a new travel advisory regarding any possible terrorism.
Posted by: Fred || 08/08/2008 00:00 || Comments || Link || E-Mail|| [6497 views] Top|| File under: Govt of Pakistan
India-Pakistan
Kabul attack: India to upgrade intelligence sharing with US
New Delhi, August 8: In the wake of the suicide attack on the Indian Embassy in Kabul, New Delhi is actively considering upgrading an existing intelligence sharing mechanism with Washington that will allow both sides to alert each other in case of a terrorist attack against either of the countries.

This has assumed importance as despite close ties between India and the US, the CIA's intelligence alert on the embassy attack in Kabul was communicated through a third party, Afghanistan's National Security Directorate, rather than directly to either the South Block or the Indian Embassy in Washington.

The fact is that had it not been for the specific American alert on July 1, the suicide attackers had all plans to ram the embassy building with RDX explosive laden vehicle on July 7. It is only after this alert that the embassy security decided to move the machine gun position much behind the gate to get a better chance to bring down the attackers. The prior alert given by the Afghan intelligence talked about terrorists attacking the embassy wearing Kabul police uniform. The Indian intelligence alert to the Kabul Embassy was sent after the NSD intelligence without any valuable or actionable addition.

It is evident from the episode, in which India lost its Political Counsellor and Military Attaché that the intelligence channel established between military to military since the NDA days apparently did not function. Post-9/11, New Delhi and Washington had set up intelligence liaison that would allow both sides to share intelligence via military channels only in case there was information about terrorist attack on the other country. Even though there is a counter-terrorism dialogue between the two countries at the additional secretary level, there is no provision for sharing of such crucial intelligence except at the level of the National Security Advisor or informal levels between the security agencies. The only other explanation is that since the intelligence on the Kabul attack was generated by the CIA, the Pentagon or the military channel had no knowledge of it. It is another matter that the American diplomats in Kabul were well versed with the intelligence.

The Kabul attack and its ramifications in the subcontinent was to be discussed threadbare at the meeting of all Heads of Indian Missions in the Capital slated for August 20-22. The meeting now stands postponed due to the Nuclear Suppliers Group meet in Vienna on August 21.
Posted by: john frum || 08/08/2008 17:37 || Comments || Link || E-Mail|| [6534 views] Top|| File under:
Bajaur battle kills 10 troops, 25 militants
Hundreds of Taliban militants attacked a security checkpost near the Afghan border late on Wednesday, sparking fierce clashes in which up to 10 troops and 25 militants were killed, officials said on Thursday.

The security forces had deployed a large force to Loyesam, 12 kilometres from the Bajaur Agency headquarters, in a bid to reclaim important nearby Taliban strongholds.

An officer from the paramilitary Frontier Corps told AFP that 300-400 militants armed with AK-47 assault rifles, rocket launchers and grenades, participated in the attack.

"The firing continued the whole night. This morning reinforcements were sent. One vehicle was hit by an improvised explosive device on its way to the post and the convoy was then attacked by Taliban militants," the official said.

"The fighting is intense and ongoing," an unidentified security official told AFP. "Up to 25 militants were killed and at least 10 Frontier Corps soldiers have also been martyred," he said. But Tehreek-e-Taliban Pakistan (TTP) spokesman Maulvi Umer told Daily Times 18 security forces personnel were killed. The casualties could not be ascertained independently.

All resources: Maulvi Umar said the Taliban would use all resources to regain control of Loyesam area, very close to Afghan border.

Helicopter gunships: Helicopter gunships pounded insurgent positions during the fighting, and the Taliban fired a rocket at a gunship helicopter, but could not damage it.
Posted by: Fred || 08/08/2008 00:00 || Comments || Link || E-Mail|| [6465 views] Top|| File under: TTP
Taliban announce 'all-out war' in Swat
The Taliban on Thursday announced war on the security forces and said negotiations with the provincial government were possible only after the forces left the valley, sources said. Taliban spokesman Muslim Khan told reporters that they would launch an offensive against security forces. Meanwhile, Taliban militants beheaded a young man allegedly for "spying" and gunned down three others as security forces arrested five suspected militants in Swat district during an operation, residents and officials said. Separately, Taliban militants set a girls' college in Matta and two schools in Qandil on fire taking the number of destroyed schools in the region to over 100.
Posted by: Fred || 08/08/2008 00:00 || Comments || Link || E-Mail|| [6508 views] Top|| File under: TTP
India deploys thousands more troops to Jammu
The Indian army is deploying around 10,000 additional soldiers in Kashmir to quell weeks of protests over land for a Hindu shrine that had sparked some of the state's worst religious riots in two decades.

The troops will be deployed around Jammu, a Hindu-dominated region in Muslim-majority Indian-held Kashmir where thousands of people have been protesting to demand the transfer of about 100 acres of land to a Hindu shrine trust.

The dispute began after the Kashmiri government had promised to give forestland to the trust that runs Amarnath, a cave shrine visited by Hindu pilgrims. Many Muslims were enraged. The government then backed down on its decision. Many Hindus, in turn, were angered.

"This troop strength is in addition to large contingents of paramilitary forces and police already deployed to contain the unrest," a senior army officer told Reuters on condition of anonymity.

Jammu has been under curfew for most of the week, leading to shortages of basic supplies from food to medicine.

"We can't understand what logic government has in continuing with this curfew when they have failed to contain the protests," said Virender Sethi, a shop worker.

Indian Prime Minister Manmohan Singh held an emergency meeting with political leaders on Wednesday to defuse the row. While all parties agreed for the need to restore peace in the region, the talks produced little concrete results.

Malik: Jammu Kashmir Liberation Front (JKLF) chief Muhammad Yasin Malik, who is on a hunger strike to protest attacks on Muslims and the economic blockade of the valley by Hindu protesters, was taken to a hospital in Srinagar on Thursday after he lost consciousness, police said. Malik began his hunger strike on Tuesday.
Posted by: Fred || 08/08/2008 00:00 || Comments || Link || E-Mail|| [6489 views] Top|| File under:
Man hurt in blast near CD shop
A bomb explosion injured a man in the Railway Road area of Hangu on Thursday, sources said. The blast occurred near a CD shop around noon, after an unidentified militant hurled a grenade, police said. The man, Abid, was taken to a local hospital. Meanwhile, the district food controller seized 1,600 flour bags and five trucks, foiling a bid to smuggle the commodity to Afghanistan.
Posted by: Fred || 08/08/2008 00:00 || Comments || Link || E-Mail|| [6490 views] Top|| File under: TTP
Taliban threats : NWFP government to use sniffer dogs for security
The NWFP government has decided to employ sniffer dogs on sensitive locations as part of the beefed up security measures in the province. The decision was taken to ward off the threat of suicide attacks or other subversive activities by militants and terrorists operating in the tribal areas and Swat who issue warnings every now and then to the provincial government of suicide bombing and targeted killing.

Sources told Daily Times that in the first phase, two detection dogs would be employed at the Chief Minister's Secretariat. In this connection, the source said, a letter requesting purchase of the sniffer dogs had been forwarded to the General Headquarters (GHQ) Rawalpindi.

The source said arrival of the detection dogs at the CM Secretariat was expected in the coming two to three weeks. He said the provincial government had to pay Rs 500,000 for the purchase of two dogs. Two sniffer dogs have already been employed at the Governor's House.

A security official told Daily Times that they were adopting measures to erect protective blocks against all sensitive buildings, offices and houses of the VIPs. As part of this plan, he said, protective slabs had already been erected against the outer walls of the provincial assembly, FATA Secretariat, the speaker and CM House and the CM Secretariat while several more areas had been located for the job.

Use of trained dogs to detect explosives, arms and ammunition or drugs is quite a new phenomenon in this conservative province where majority of the people get offended at the sniffing of dog for being un-Islamic. However, the purchase of the special breed and well-trained dogs has become a compulsion in the aftermath of numerous threats to the NWFP government by Taliban leaders from Waziristan, Bajaur and Swat.

The first such threat came last month from Baitullah Mehsud in South Waziristan who asked the Awami National Party-led government in NWFP to quit within five days or face the music. A similar warning came from head of Swat Taliban Mullah Fazlullah on July 27 who threatened of unleashing his "squad of suicide bombers" if the government launched military operation in the valley.

The last such warning was issued by a Bajaur-based warlord Maulvi Omar on August 5 during a news conference. Omar, who is also spokesman for the Tehrik-e-Taliban Pakistan (TTP), said they would launch attacks against the government if operation in Swat was not stopped.
Posted by: Fred || 08/08/2008 00:00 || Comments || Link || E-Mail|| [6471 views] Top|| File under: TTP
Police say clash with Matani militants raised morale
Police officials are of the view that the force's morale has gone up after a rare kind of clash with militants in Matani Police Station jurisdiction on Wednesday. Militants had attacked a police flag march led by Peshawar police chief Dr Mohammad Suleman, SSP Operations and SP Rural Circle from close quarters and police had to ask for the army's authoritative air cover to escape unhurt. Police called for the army support and tanks, gunship helicopters, and huge contingents of Frontier Corps (FC) and Frontier Constabulary (FC) were dispatched to rescue the police convoy. At least 14 militants were arrested including a union council nazim from whose house police party was attacked.

"Around 25 militants suddenly appeared and opened fire on the police flag march," an official said. Tanks blew up the houses of the accused militants while police party remained unhurt and only three of its personnel sustained minor injuries. "I thought that I could not be able to survive this attack as the militants were in great number and better positioned," a senior officer recalls.

Police asked for help after its flag march came under attack in lawless Matani Town, some 45 kilometres south of Peshawar city. Police captured a vehicle full of ammunition late on Tuesday after a clash with militants and arrested a militant. The same night Matani police station was attacked by the heavily armed militants, which was repulsed.

Police officials say that they received a phone call, demanding release of the vehicle with ammunition on Tuesday, or otherwise, face the consequences. They refused to do so and later militants attacked the police station. They beheaded a man, who was in their captivity and wore him police assistant sub-inspector (ASI) uniform to lure police into their trap. But the police found that none of their personnel was missing. Had they (the police) been trapped at that time, the results would have been disastrous, the official said.

He said that the arrested nazim of Adezai Union Council Abdul Malik was a ring leader in the area and was also behind the murder of DIG Abid Ali, who was gunned down in Sra Khawra area on December 18, 2006 and other attacks on police in the area. According to the police officials, the nazim had an uncanny feature and after happening of a crime in the area, he used to tip-off the police about other people, saying they were behind the incident.

Police sources said that they have registered eight cases including that of terrorism against the arrested Taliban and they are being interrogated. They said that some influential people are pressurising the police for release of the arrested militants and the UC nazim. The Matani area, once famous for kidnappings, came into focus when Bannu Range DIG Abid Ali was gunned down in Sur Khawra area in December 2006 while travelling to Peshawar. However, his murderers have still not been traced. In June 2007, the local Taliban operating in the Darra area forcibly closed down music and CD shops in the Matani Bazaar and bombed a few of them. On 4 July, 2007 they attacked a police mobile and killed four policemen near Spina Thana. One FC soldier was killed and another was injured on 14 February, 2008 in an attack on Kishan Ghar check post, while four personnel were killed and five injured in an attack on Qadir Abad check post on 24 February, 2008. The latest attack was carried out on June 9, 2008 when a police mobile came under attack and four cops were burnt alive by the militants.
Posted by: Fred || 08/08/2008 00:00 || Comments || Link || E-Mail|| [6466 views] Top|| File under: TTP
Afghan shot dead in Landikotal
Unidentified gunmen killed an Afghan national in Landikotal on Thursday, sources said. The gunmen tried to kidnap the man, who was coming from Peshawar, and shot him dead over resistance. The gunmen escaped from the scene. Khasadars rushed the man to a local hospital where he was pronounced dead.
Posted by: Fred || 08/08/2008 00:00 || Comments || Link || E-Mail|| [6464 views] Top|| File under: TTP
Terror accused on eight-day remand
RAWALPINDI: Anti-Terrorism Court (ATC) No-II on Thursday sent six suspected terrorists on eight-day physical remand in the custody of New Town police for their alleged involvement in a suicide attack on Hamza Camp. The suspected terrorists, who were arrested last month, include Shafiqur Rehman, a resident of Mardan, Muhammad Mazharul Haq, a resident of Islamabad, Niaz Ahmed, a resident of Rawalpindi, Syed Abdul Majid, Syed Abdul Saboor and Syed Abdul Basit, residents of Lahore. Two weeks ago ATC Judge Sakhi Muhammad Kahoot had sent them to Adiala Jail on 14-day judicial remand. The accused were arrested from an area behind Rawalpindi Arts Council and three suicide belts, five detonators and other explosive material was recovered from them. The suspects were planning to carry out attacks on important personalities in the country. A case was registered against the accused on July 1 under sections 4 and 5 EA, 120-B PPC and 7 ATA. The accused are also allegedly involved in a suicide attack on November 24 last year, when a suicide attacker rammed his explosive-laden van into a bus carrying security personnel at the gate of Hamza Camp (old Ojhri Camp), near Faizabad.
Posted by: Fred || 08/08/2008 00:00 || Comments || Link || E-Mail|| [6471 views] Top|| File under: TTP
Al-Qaeda Top Turban in Anbar pinched
TIKRIT: A suspected leader of Al-Qaeda in western Iraq`s Anbar province has been arrested after a tip-off, police said on Friday.

"Mahmud Kraydi, alias Abu Hunata, considered to be the leader of Al-Qaeda in Ramadi, was arrested at Sharqat (in Salaheddin province) on the basis of intelligence," said regional police chief General Hamad Namis al-Jubburi.

After the US-led invasion of 2003, Ramadi was an Al-Qaeda stronghold in Anbar province until the jihadists were ousted as Arab tribes banded together in 2006 to form Sahwa -- "Awakening" -- councils funded by the United States.

Other areas of Iraq quickly followed, and the US military said that by December last year nearly 80,000 Sunni Arabs, as well as Shiites, had signed on to the Awakening movements and neighbourhood watch-type groups.

Aided by the US military and Iraqi forces, these groups have played a key role in reducing sectarian violence across the country.


Posted by: GolfBravoUSMC || 08/08/2008 11:20 || Comments || Link || E-Mail|| [6503 views] Top|| File under:
Another Special Groups Money Man Caught
BAGHDAD -- Coalition forces dealt another blow to the Special Groups criminal network Friday morning as they captured a suspected senior Iranian-trained financier and five other suspected criminals in an operation in Abu Tabrah, about 17 km northeast of Baghdad.

Intelligence sources led Coalition forces to the location of a suspected Special Groups financier who is assessed to be responsible for the distribution of Iranian lethal aid to Special Group networks throughout the Ghazaliyah and Shu'la areas of Baghdad. As a Special Groups leader, he is also suspected of directing explosively-formed penetrator and improvised explosive device attacks against Iraqi and Coalition forces.

Coalition forces approached the targeted individual's location where he identified himself to forces as the wanted suspect. He was then detained along with five associates without incident.


He learned. Much better to put his mitts in the ear than to swear that the coppers will never take him alive ...

Intelligence sources as well as Special Groups suspects already in custody report that the criminal organization is struggling financially, since most of their leadership fled to Iran before the Iraqi Army's push into Sadr City in May. By capturing this suspected senior financier and his five associates, Coalition forces continue to dismantle the Special Groups network.
Posted by: Glenmore || 08/08/2008 10:41 || Comments || Link || E-Mail|| [6512 views] Top|| File under: Mahdi Army
IIP leader assassinated in Mosul
(VOI) -- An Iraqi Islamic Party (IIP) leader and his companion were assassinated by unknown gunmen in western Mosul city, a party official said on Thursday. "An IIP leader in Mosul and the imam of al-Imam al-Bahir Mosque, Sheikh Mahmoud Younis, nicknamed Abu Hafsa, was assassinated alongside one of his companions by unidentified gunmen in al-Mushahada area, western Mosul," Mohammed Shakir al-Ghannam told Aswat al-Iraq - Voices of Iraq - (VOI). "Sheikh Younis was on his way to work when he was gunned down near his house," Ghannam noted, adding that Younis worked as the director of the Islamic secondary education in the Sunni Waqf (Endowment) department, in addition to his work as a mosque imam.
Posted by: Fred || 08/08/2008 00:00 || Comments || Link || E-Mail|| [6488 views] Top|| File under: al-Qaeda in Iraq
8 family members killed by explosion in Thi-Qar
(VOI) - Eight persons, from the same family, were killed and another was injured on Thursday by a missile explosion in the south of Nassiriya, the director of the media of the Thi-Qar police said. "Nine family members were trying to build a house in a deserted region, south of Nassiriya, when a missile exploded while they were digging up the land, killing eight and injuring the ninth," Colonel Sadeq al-Mesrefawi told Aswat al-Iraq - Voices of Iraq - (VOI). "The bodies and the wounded were sent to the al-Hussein public hospital in central Nassiriya," he noted.
Posted by: Fred || 08/08/2008 00:00 || Comments || Link || E-Mail|| [6505 views] Top|| File under:
Suicide car bombing wounds 8 cops in Mosul
(VOI) -- Eight policemen were wounded by a suicide car bomb in the volatile city of Mosul on Thursday, a Ninewa security source said. "Eight policemen were wounded when a car bomb driven by a suicider targeting the Iraqi emergency police second contingent's headquarter at al-Wahda neighborhood, southeastern Mosul, went off," a Ninewa security source, who requested anonymity, told Aswat al-Iraq - Voices of Iraq - (VOI). The source noted "four of the injuries were minor and left the hospital, while the other four are still at al-Salam hospital, near the contingent's base". Earlier today, security source said three policemen were wounded when a car bomb went off inside al-Baaj suburb's police directorate's garage.
Posted by: Fred || 08/08/2008 00:00 || Comments || Link || E-Mail|| [6489 views] Top|| File under: al-Qaeda in Iraq
U.S. army nab 25 suspects including al-Qaeda commander
(VOI) -- The U.S. military on Thursday said its troops arrested 25 suspects including a key al-Qaeda commander during raid operations conducted in central and northern Iraq. "The alleged leader of an al-Qaeda in Iraq (AQI) network within Baghdad and one of his suspected associates are in Coalition custody after two precision operations in the city," said a U.S military statement received by Aswat al-Iraq - Voices of Iraq - (VOI). The announcement noted "the man is believed to be associated with the terrorist network in the Karkh neighborhood, west Baghdad, and the associate is also reportedly involved with AQI's foreign terrorist network, helping to bring facilitation agents to Baghdad."

"Another alleged Baghdad link to the foreign terrorist network was captured in a separate operation with two additional suspects," it highlighted.

The statement pointed out "Coalition forces captured a man and one additional suspect in Salman Pak assessed to be part of the Rusafa car-bombing network," adding "both the Karkh and eastern Baghdad, Rusafa, networks are known to attack Iraqi civilians and the security forces that protect them."

Elsewhere in Iraq, the U.S. army said it captured "a suspected leader and one of his alleged associates and four suspects in Baaj, 130 km south-west of Mosul." It added "Coalition forces in Bayji detained three suspected terrorists for their suspected participation in hiding weapons and foreign terrorists in the area."
Posted by: Fred || 08/08/2008 00:00 || Comments || Link || E-Mail|| [6475 views] Top|| File under: al-Qaeda in Iraq
U.S. army detains 2 Special Groups gunmen
(VOI) -- Two gunmen believed to belong to Special Groups were arrested during a raid in Baghdad's al-Karkh area, the U.S. army said on Thursday.

"Coalition forces captured two suspects believed to be associated with Special Groups Thursday morning in the West Rashid area of Baghdad," according to a U.S. army statement received by Aswat al-Iraq - Voices of Iraq - (VOI). "Based on intelligence information, Coalition forces targeted the location of a suspected member of the Special Groups leadership for the Karkh area of Baghdad. The targeted individual is believed to be a critical node in the funding, logistics and other support aspects of the Karkh cell of Special Groups."

"Coalition forces approached the targeted individual's location where they detained two suspects believed to be associated with Special Groups," the statement added.
Posted by: Fred || 08/08/2008 00:00 || Comments || Link || E-Mail|| [6492 views] Top|| File under: Mahdi Army
Southeast Asia
Three students shot as new Thai interior minister visits south
Three students were wounded in a shooting at a bicycle shop in Narathiwat on Friday morning, even as in Pattani Thailand's new interior minister was carrying out his mission aimed at taking first steps in restoring peace to the region.

According to witnesses, the gunman came from a pick-up truck parked in front of the shop, walked inside and opened fire on the shop's owner, who was engaged with a group of student patrons. The entrepreneur fled into a woods behind the shop. Bullets sprayed through the shop, wounding three students, who were rushed to hospital.

Meanwhile, on the second day of his journey south new interior minister Pol.Gen. Kowit Wattana visited seven hospitalised Royal Thai Army soldiers wounded earlier in a bomb attack in Yala. Gen. Kowit stayed overnight at the CS Pattani hotel Thursday and started his day at a local fresh market where he met local sellers and shoppers before proceeding to the Pattani hospital to visit seven soldiers wounded in the bomb attack in Yaring district.

The interior minister met local officials in Narathiwat and Yala on Thursday to boost their morale and receive updated briefings on the latest situation during his first mission as new interior minister in the current government. He was due to return to Bangkok later on Friday.
Posted by: ryuge || 08/08/2008 09:58 || Comments || Link || E-Mail|| [6504 views] Top|| File under: Thai Insurgency
Syria-Lebanon-Iran
India prevents North Korean plane overflight to Iran
India this afternoon withdrew its permission for a North Korean plane to overfly Indian airspace on its way to Iran, just before it could take off from Mandalay in Myanmar where it had made a stopover. This, sources have told The Indian Express, was done after instructions from the Prime Minister's Office this morning.

It's learnt that on August 4, Indian authorities had given permission to the North Korean plane — its call sign is KOR 621 — to overfly Indian airspace today. The civilian plane, an IL-62, is said to be part of the country's Air Koryo fleet and was on "non-scheduled operations," possibly a government charter.

While seeking permission, Korean authorities had said that the plane would depart Mandalay around 1 pm today and would overfly Indian airspace on its way to Tehran. The permission, which was valid until 1 pm on August 9, was granted under routine civil aviation norms, said sources.

However, this morning, top PMO officials are said to have hurriedly contacted Civil Aviation authorities asking them to cancel the orders. Even the return journey permission has been cancelled.

DGCA authorities got in touch with Kolkata Air Traffic Control and an urgent cancellation message was relayed to Yangon ATC, which, in turn, ensured the plane did not take off from Mandalay. Later, a formal cancellation order was sent.

The North Korean plane had not declared whether it was on passenger or freight duty. Officials were still unclear over the purpose of visit and whether Tehran was indeed the final destination or another transit halt. What prompted such urgent action is still not clear but given the political sensitivities involved over the nuclear programmes of both these countries, sources said, high-level intelligence may have been passed on to the National Security Advisor.

The flight was on its way to Iran a day after US President George W Bush visited South Korea where he made it clear that North Korea needs to do "much more" before it could get off the US "axis of evil" list. As for Iran, the US is currently upset Tehran's response to the latest offer from the West to induce it to freeze uranium enrichment.
Posted by: john frum || 08/08/2008 00:00 || Comments || Link || E-Mail|| [6493 views] Top|| File under:
Who's in the News
59
[untagged]
8
TTP
7
Govt of Pakistan
3
al-Qaeda in Iraq
3
Mahdi Army
2
al-Qaeda
2
Taliban
2
Hezbollah
1
Islamic Courts
1
Popular Resistance Committees
1
Thai Insurgency
Bookmark
E-Mail Me
The Classics
The O Club
Rantburg Store
The Bloids
The Never-ending Story
Thugburg
Gulf War I
The Way We Were
Bio
Merry-Go-Blog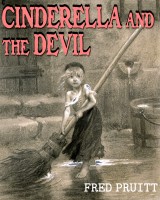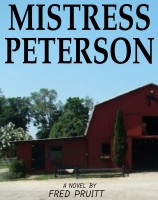 On Sale now!


A multi-volume chronology and reference guide set detailing three years of the Mexican Drug War between 2010 and 2012.

Rantburg.com and borderlandbeat.com correspondent and author Chris Covert presents his first non-fiction work detailing the drug and gang related violence in Mexico.

Chris gives us Mexican press dispatches of drug and gang war violence over three years, presented in a multi volume set intended to chronicle the death, violence and mayhem which has dominated Mexico for six years.
Click here for more information


Meet the Mods
In no particular order...


Steve White
Seafarious
Pappy
lotp
Scooter McGruder
john frum
tu3031
badanov
sherry
ryuge
GolfBravoUSMC
Bright Pebbles
trailing wife
Gloria
Fred
Besoeker
Glenmore
Frank G
3dc
Skidmark
Alaska Paul



Better than the average link...



Rantburg was assembled from recycled algorithms in the United States of America. No trees were destroyed in the production of this weblog. We did hurt some, though. Sorry.
18.207.157.152

Help keep the Burg running! Paypal: