Arabia
Yemen: Shia rebels agree to peace terms
(AKI) - The commander and imam of Zaidi Shia rebels in Yemen, Abdul Malik al-Houthi has agreed to a government plan to end an insurgency that has claimed the lives of over 4,000 people.


"Hrarrr! We'll end hostilities, I guess! But we ain't surrenterin'! Remember that!"

In a letter to Yemeni President Ali Abdullah Saleh, al-Houthi said he was committed to the 10 points set by the president for an end to fighting in the northwestern province of Saada, reported Yemeni daily '26 September' on Friday.


"Yeah. I guess we can agree to those ten points, at least until we get some more ammunition!"

The 10-point plan includes a ceasefire, the laying down of arms by rebels in the northwestern hills, a total disarmament of the Shia militias, and the demining of the area in return for a presidential pardon.

The rebels, who practice Zaidism, an offshoot of Shia Islam, are fighting to restore the Zaydi imamate overthrown in the 1962 revolution. Yemen is a mainly Sunni country, although Saleh is himself a Zaidi. Saleh announced on 17 July that the uprising was over, but sporadic clashes continued. Only an hour after the announcement, rebels launched an assault on the village of Mahza.

This article starring:
Abdul Malik al-Houthi
Posted by: Fred || 08/09/2008 00:00 || Comments || Link || E-Mail|| [336064 views] Top|| File under:
Russia: Ukraine is helping Georgia
Puty sets up his excuse for the next move in his game

Russia accused Ukraine on Saturday of encouraging Georgia to carry out "ethnic cleansing" in the separatist region of South Ossetia by providing arms, the Russian Foreign Ministry said.

"The Ukrainian government, which has been enthusiastically arming Georgian troops from top to bottom, was in fact encouraging Georgia to attack and carry out ethnic cleansing in South Ossetia," the ministry said in a statement on its website www.mid.ru.

It added that ex-Soviet Ukraine had "no moral right to teach others how to do things."
Posted by: lotp || 08/09/2008 13:59 || Comments || Link || E-Mail|| [336063 views] Top|| File under:
Georgia claims downing 10 Russian aircraft, destroying 30 tanks
Georgia has so far shot down 10 Russian aircraft and destroyed up to 30 Russian tanks in the conflict over South Ossetia, the secretary of Georgia's national security council said Saturday. He added that Georgia's armed forces had, as of Saturday morning, lost "as many as 40 military servicemen" with more than 100 wounded.

Russia sent hundreds of tanks and troops into the separatist province of South Ossetia and bombed Georgian towns Saturday in a major escalation of the conflict that has left scores of civilians dead and wounded. Russian military aircraft raided the Georgian town of Gori on Saturday. An AP reporter who visited Gori shortly after the bombing saw several apartment buildings in ruins, some still on fire, and scores of dead bodies and bloodied civilians. The fighting threatens to ignite a wider war between Russia and Georgia.
Posted by: Fred || 08/09/2008 11:44 || Comments || Link || E-Mail|| [336062 views] Top|| File under:
Iran Offers To Help Screw Up S.Ossetia crisis


TEHRAN (AFP) — Iran, watching conflict in the Caucasus unfold virtually on its doorstep, said Saturday it was "ready to offer any help" to end the crisis in South Ossetia.

"The Islamic republic voices concern over the military conflicts in South Ossetia that have led to the killing of defenceless people and calls for an immediate halt to the clashes," foreign ministry spokesman Hassan Ghashghavi said.

"Iran is ready to offer any help ... under its principal policies of contributing to the establishment of peace and stability in the region," added Ghashghavi, quoted by the Iranian student news agency ISNA.

"A worsening of the crisis could affect the whole region with its negative consequences," he said, urging the two sides to negotiate.

Iran borders on two of Georgia's neighbours in the Caucasus -- Armenia and Azerbaijan -- and historically maintains a close geopolitical interest in the volatile region.

Its capital Tehran lies 880 kilometres (550 miles), as the crow flies, from Georgia's capital Tbilisi -- about the same distance as Paris and Berlin.

Posted by: Full Bosomed1072 || 08/09/2008 08:35 || Comments || Link || E-Mail|| [336062 views] Top|| File under:
U.S. troops, contractors in Georgia not believed to be at risk
Fighting has erupted between Georgia, a staunch U.S. ally, and Russia over the breakaway province of South Ossetia, but none of the U.S. personnel in Georgia appear to be at risk.

There are 127 U.S. military trainers there, of whom about 35 are civilian contractors, according to Pentagon spokesman Bryan Whitman.

All are safe and accounted for, according to United States European Command.

"They are safe and not engaged (in this conflict)," said Lt. Col. John Dorrian, EUCOM spokesman.

Dorrian said it would be inappropriate to speculate whether their level of involvement could change.

U.S. Forces have been busy preparing Georgians for a deployment in support of Operation Iraqi Freedom.

"Obviously those training activities are suspended at this point," Dorrian said from EUCOM's headquarters in Stuttgart, Germany.

Meanwhile, EUCOM leaders are looking at whether the conflict poses any safety concerns for personnel stationed at the U.S. Embassy.

"We're monitoring the situation to determine if any U.S. military support might be required in support of the U.S. Embassy," Dorrian said. "We're very considered and are monitoring it closely."

As of Friday afternoon, no evacuations had been ordered.

With respect to the fighting, Barker said EUCOM intends to stay on the sidelines.

"We're going to watch and see how this unfolds," Barker said.In addition to the trainers, 1,000 soldiers from the Vicenza, Italy-based Southern European Task Force (Airborne) and the Kaiserslautern-based 21st Theater Sustainment Command, along with Marine reservists with the 3rd Battalion, 25th Marines out of Ohio, and the state of Georgia's Army National Guard's 1st Battalion, 121st Infantry recently participated in "Immediate Response 2008."

Though the training exercise ended Thursday, soldiers are still in the country, though nowhere near the conflict, according to EUCOM's Lt. Cmdr. Corey Barker. The Marines have already left.
Posted by: Cheretch Crereng9873 || 08/09/2008 02:54 || Comments || Link || E-Mail|| [336065 views] Top|| File under:
China-Japan-Koreas
US tourist dies in Beijing attack
A US tourist has been stabbed to death by a Chinese man in central Beijing, officials have said. A second tourist was badly hurt in the attack at the Drum Tower monument. The pair are relatives of a US Olympic volleyball team coach. The assailant then committed suicide by jumping from the 13th Century landmark, officials say. The motive is not known.

The BBC's Quentin Somerville says murders, especially targeting foreigners, are very rare in China. The attack happened despite high security across the capital on the first full day of Olympic competition, with more than 150,000 police and other personnel on patrol.

Officials named the Chinese man as 47-year-old Tang Yongming, from the eastern town of Hangzhou, but said they had no idea what had motivated his attack or suicide. "While at the Drum Tower in central Beijing, the two family members were stabbed during an attack by what local law enforcement authorities have indicated was a lone assailant," the International Olympic Committee said in a statement. Reports say the tourists' guide was also hurt.
Posted by: Fred || 08/09/2008 11:41 || Comments || Link || E-Mail|| [336063 views] Top|| File under:
China: Nine killed in explosion in Xinjiang
(AKI) - Nine people were reported to have been killed on Friday in an explosion in the northwest Chinese city of Ili, in the country's predominantly Muslim province of Xinjang. Local sources told a correspondent from the Arab television network, al-Jazeera, that a big explosion occurred hours before the Olympic Games were due to begin in Beijing on Friday. It was not immediately clear whether the explosion was caused by a deliberate attack or an accident.

A Jihadist group, Ansar al-Jihad, said on Thursday it planned to post a video related to attacks which killed 16 policemen in the restive northwestern Muslim region of Xinjiang on Monday. Last month a group calling itself the Turkestan Islamic Party claimed responsibility for several bus bombings in Shanghai and Kunming, capital of the southwestern province of Yunnan.

Nope. Never happened.
(AKI) - Chinese authorities have denied reports that a deadly explosion occurred in the predominantly Muslim region of Xinjiang in the country's northwest on Friday.

According to a report on the Arab network, al-Jazeera, nine people were reported to have been killed in an explosion in the city of Ili, in the country's predominantly Muslim autonomous region. Local sources told a correspondent from the Arab television network, al-Jazeera, that a big explosion occurred hours before the Olympic Games were due to begin in Beijing on Friday.

Meanwhile, an Air China flight from central Japan was forced to turn back on Friday after the airline received a bomb threat in an email. Japanese police said the email also included a threat to attack the Beijing Olympic Games site.

Sixteen policemen were killed in a bomb attack in the restive Muslim region on Monday. Last month a group calling itself the Turkestan Islamic Party claimed responsibility for several bus bombings in Shanghai and Kunming, capital of the southwestern province of Yunnan.

This article starring:
Kunming
Shanghai
Xinjang
Posted by: Fred || 08/09/2008 00:00 || Comments || Link || E-Mail|| [336063 views] Top|| File under: Islamic Movement of Uzbekistan
Europe
Italy holds five on terror charge
Five North Africans have been arrested in Italy on charges of conspiring to commit acts of international terrorism. Police in Bologna say they arrested four Tunisians and a Moroccan and are seeking a sixth man.

They are investigating an alleged international terrorist ring, which they say recruited suicide bombers for Iraq and Afghanistan. Police raided houses and apartments in Bologna, Ravenna on Italy's Adriatic coast, and Como near Milan.

The North Africans are also charged with fraud. They are alleged to have collected money from phoney car accident insurance claims to finance their operations. They recruited and trained people willing to sacrifice their lives in terrorist attacks in war zones, the police said.

The alleged leader of the terrorist ring was a former mujahideen colonel, of unknown nationality, who had fought in Bosnia during the Balkan wars of the 1990s. Investigators had gathered information on the activities of the terrorist group through phone taps.
Posted by: Fred || 08/09/2008 11:41 || Comments || Link || E-Mail|| [336063 views] Top|| File under: al-Qaeda in Europe
Italy: 5 arrested on suspicion of planning attacks
Police broke up a suspected terror cell Saturday and arrested five North Africans, including the alleged leader who Italian officials said recruited Islamic extremists for attacks in Iraq and Afghanistan.

Authorities also suspect the cell sent tens of thousands of dollars to groups in Bosnia that offer training and logistical support to Iraqi and Afghan terror organizations, said Claudio Galzerano, head of the Italian police force's international terrorism division.

Police arrested the five suspects — four Tunisians and one Moroccan — in Bologna and the nearby towns of Faenza and Imola, Galzerano said. They were accused of international terrorism, but have yet to be formally charged, he said. A sixth suspect was still being sought.

Galzerano said those arrested include alleged Tunisian ringleader Khalil Jarraya, a veteran of Bosnia's 1992-95 war, and four others he allegedly recruited for suicide attacks in Afghanistan and Iraq.
...
Posted by: ed || 08/09/2008 09:06 || Comments || Link || E-Mail|| [336061 views] Top|| File under:
India-Pakistan
Gunmen kill Shiite leader in D.I. Khan
Gunmen Friday shot dead a Shiite leader in Dera Ismail Khan, sparking a protest by members of Shiite community, police and witnesses said. Syed Al-Hasan Shah, 40, was killed by unknown gunmen riding a motorcycle at his medical store in the main Sadar bazaar of D.I. Khan, police officer Asmatullah Khattak told AFP. "It appears to be a sectarian killing. Police are investigating," he said. The killing triggered a protest by Shah's relatives and members of the Shiite community, who gathered outside the hospital where his body was being kept, witnesses said.
Posted by: Fred || 08/09/2008 00:00 || Comments || Link || E-Mail|| [336063 views] Top|| File under: Takfir wal-Hijra
Taliban kill three 'spies' in Pakistan tribal area
Taliban militants beheaded two men and shot dead a third in a Pakistani tribal area after accusing them of spying on them, officials and witnesses said Friday. The bodies of three men were found dumped by a road at Kayrala village in the troubled Bajaur tribal district with notes saying "these people were spying on Taliban movement fighters," a local government official told AFP. Witnesses said two had their heads severed and the third was killed by a gunshot.
Posted by: Fred || 08/09/2008 00:00 || Comments || Link || E-Mail|| [336063 views] Top|| File under: TTP
Terrorists behind PAF attack held
Police have arrested nine terrorists involved in last year's suicide attack on a Pakistan Air Force bus in Sargodha, Capital City Police Officer Pervaiz Rathore told a press conference on Friday. He said the terrorists were planning to attack the Sargodha prison and free an accomplice Ummar Farooq, who was in jail for alleged involvement in the bus bombing.

Rathore said four suicide vests, two hand grenades, two grenade launchers, two AK-47 rifles and a haul of explosives had been seized from the terrorists who had links in Wana. "They also have links with banned militant organisations," the police officer said. He said the arrested persons had targeted a Sargodha police inspector who played a vital role in tracing them.
Posted by: Fred || 08/09/2008 00:00 || Comments || Link || E-Mail|| [336064 views] Top|| File under: Taliban
Govt drops Lal Masjid cases
The cases filed by the government against Lal Masjid cleric Maulana Abdul Aziz and 450 students have been dropped, a private TV channel reported on Friday. According to the channel, the cases have been taken back under Article 188 of the Constitution and Additional Deputy Commissioner Rana Akbar Hayat has issued a notification in this regard. Meanwhile, the administration of Lal Masjid has invited Muttahida Qaumi Movement chief Altaf Hussain to visit the mosque.
Posted by: Fred || 08/09/2008 00:00 || Comments || Link || E-Mail|| [336063 views] Top|| File under: Taliban
TTP take 14 police hostage in Buner
Local Taliban on Friday attacked a security checkpost in the Buner area of Swat and took 14 security personnel hostage, ARY One World reported. According to the channel, the Taliban besieged the Buner police checkpost. The policemen at the checkpost resisted but the Taliban took them hostage. However, locals gathered on the site and had the checkpost vacated from the Taliban. The Taliban took the 14 hostages away with them.

Kidnapped: Separately, local Taliban kidnapped two policemen and three drivers carrying supplies to the security forces from the Imam Dheri area in the Swat valley on Friday.

Tehreek-e-Taliban Pakistan spokesman Muslim Khan claimed responsibility for the abduction and said that the Taliban now had around 39 government officials in custody. "We will decide their future in a few days."

Local elders attended a jirga for the restoration of peace in Bahrain on Friday. It demanded that security forces abolish their check posts. "We will maintain peace and protect the government property," jirga members said.
Posted by: Fred || 08/09/2008 00:00 || Comments || Link || E-Mail|| [336062 views] Top|| File under: TTP
30 militants killed in Pakistani tribal area fighting: army
At least seven Pakistani troops and 30 militants have been killed in two days of clashes in Pakistan's Bajaur tribal area bordering Afghanistan, the army said Friday. Helicopter gunships pounded militant positions Friday as fierce gunbattles resumed between Taliban rebels and troops in the semi-autonomous tribal district. "Seven Pakistani troops have been martyred and 30 militants have been killed in clashes at Loisam and its surrounding areas since Thursday," chief military spokesman Major General Athar Abbas told AFP. "Security forces and militants exchanged fire throughout the day Friday as the operation continued against militants in Bajaur region," he added. Officials said on Thursday that 25 militants and 10 paramilitary troops had been killed. The clashes began on Wednesday when hundreds of militants attacked a security checkpost in Loisam which paramilitary troops had recently reoccupied after a period of several months. Loisam lies on the strategically important road leading towards Peshawar, the capital of North West Frontier Province.
Posted by: Fred || 08/09/2008 00:00 || Comments || Link || E-Mail|| [336063 views] Top|| File under: TTP
Pakistan army targets militants in northwest
Security forces attacked suspected militant hideouts in the northwestern tribal region of Bajaur Friday with helicopter gunships and mortar fire, the army said. Army spokesman Maj. Gen. Athar Abbas said the helicopters were operating in support of paramilitary troops on the ground. He provided no details. Residents in Bajaur's main town of Khar said they had seen the helicopters in the air and heard the sound of mortar fire. "Intense fighting is going on between soldiers and Taliban since Friday morning," a local resident said. He said he saw Taliban fighters going toward nearby villages of Loi Sam and Mamond.
Posted by: Fred || 08/09/2008 00:00 || Comments || Link || E-Mail|| [336064 views] Top|| File under: TTP
Shutdown in Kashmir, separatist leaders under house arrest
Authorities put several separatist leaders under house arrest on Friday even as a complete shutdown crippled life here. Senior separatist leaders, Syed Ali Shah Geelani, Mirwaiz Umer Farooq and Shabir Ahmad Shah were put under house arrest by the authorities to prevent their proposed march to the headquarters of the United Nations Military Observers Group (UNMOG) in this summer capital of Jammu and Kashmir. The separatist leaders had announced their march to the headquarters of UNMOG to present a memorandum against the alleged economic blockade of the Kashmir valley and the harassment of the minority Muslim community in the Jammu region.


You may now look bemused at the thought of the Moslems of Kashmir being oppressed by the Pandits they've been bumping off or chasing out of town at every opportunity since 1947.

Another senior separatist leader and chairman of the Jammu and Kashmir Liberation front (JKLF) Muhammad Yasin Malik is in the intensive care unit of Soura Medical Institute here after his condition deteriorated Thursday morning. Doctors attending on him said his condition was now stable.


Right. Yasin Malik's on a hunger strike. Since Tuesday. This is Saturday.

All markets, educational institutions, banks and public transport remained closed here on Friday. Attendance in government offices was thin because of the non-availability of public transport in the city.

This article starring:
Jammu and Kashmir Liberation
Mirwaiz Umer Farooq
Muhammad Yasin Malik
Jammu and Kashmir Liberation
Shabir Ahmad Shah
Syed Ali Shah Geelani
United Nations Military Observers Group
Posted by: Fred || 08/09/2008 00:00 || Comments || Link || E-Mail|| [336062 views] Top|| File under: Global Jihad
Iraq
GI's break up Al-Qaeda slumber party in Diyala, kill two
BAGHDAD, Aug 9 (KUNA) -- Two members of Al-Qaeda terrorist organization were killed and three others were wounded when US forces raided a meeting they were holding in Diyala province, north of Baghdad, said the forces in a statement on Saturday.

The US troops spotted a meeting of Al-Qaeda members during their military operation in the past 24-hours near Diyal's Al-Miqdadiyah town, which is currently witnessing "Bashayer Al-Khair" military operations, the statement added.

Iraqi security forces announced the start of "Bashayer Al-Khair" military operation, through which Iraqi Prime Minister Nouri Al-Maliki vowed to hunt Al-Qaeda elements in the province which was once a stronghold of the so-called "Islamic State of Iraq" militant group.

The US forces clashed with Al-Qaeda elements, who managed to flee from the site of the meeting. Three others members of Al-Qaeda were detained by the US soldiers in Diyala; one was accused of training terrorists and being involved in document forgery that enabled Al-Qaeda members to escape from security operations hunts.

The US troops also captured over 19 suspected terrorist in Qarah Tappah area, Ninevah.
Posted by: GolfBravoUSMC || 08/09/2008 08:57 || Comments || Link || E-Mail|| [336063 views] Top|| File under:
Top Qaeda suspect seized in Iraq: police
A suspected leader of Al-Qaeda in western Iraq's Anbar province has been arrested after a tip-off, police said on Friday. "Mahmud Kraydi, alias Abu Hunata, considered to be the leader of Al-Qaeda in Ramadi, was arrested at Sharqat (in Salaheddin province) on the basis of intelligence," said regional police chief General Hamad Namis al-Jubburi. After the US-led invasion of 2003, Ramadi was an Al-Qaeda stronghold in Anbar province until the jihadists were ousted as Arab tribes banded together in 2006 to form Sahwa -- "Awakening" -- councils funded by the United States. Other areas of Iraq quickly followed, and the US military said that by December last year nearly 80,000 Sunni Arabs, as well as Shiites, had signed on to the Awakening movements and neighbourhood watch-type groups. Aided by the US military and Iraqi forces, these groups have played a key role in reducing sectarian violence across the country.
Posted by: Fred || 08/09/2008 00:00 || Comments || Link || E-Mail|| [336063 views] Top|| File under: al-Qaeda in Iraq
Car bomb strikes Tal Afar
A car bomb in an Iraqi market has killed at least 15 people. The explosion in Tal Afar in the north of the country on Friday also wounded 20 people. The toll is expected to rise.

The attack, in a busy vegetable market, is just one in a series of bombings.

Tal Afar is near Mosul where US-led forces have recently been focusing their battle against fighters opposed to the US presence in the country.

The bombing is the deadliest since Shia pilgrims were attacked in Baghdad last month.

Posted by: Fred || 08/09/2008 00:00 || Comments || Link || E-Mail|| [336062 views] Top|| File under: al-Qaeda in Iraq
Southeast Asia
One beheaded, two shot dead in troubled Thai south
A man was beheaded and two others shot dead by separatist terrorists militants in Thailand's violent south, police said on Saturday.

Police found a 63-year-old Muslim villager beheaded in the Yarang district of Pattani province late Friday evening. In nearby Yala provincial town a 26-year-old ranger was shot dead while playing football with locals and a 28-year-old Muslim fruit trader was also shot dead as he ate dinner with his wife Friday evening.
Posted by: ryuge || 08/09/2008 00:45 || Comments || Link || E-Mail|| [336065 views] Top|| File under: Thai Insurgency
Muslim rebels agree to leave villages in Philippines
The Philippines called on Muslim rebels to rein in their members on Friday after some guerrillas refused to heed government orders to leave Catholic farmlands in the south.


Normally it's considered good form to wait until the deal's been signed off on to begin the oppression.

The Moro Islamic Liberation Front (MILF) agreed to pull out from villages in North Cotabato province after the government gave them a 24-hour deadline on Thursday and warned they faced a combined military and police offensive if they did not move.

Around 70 out of an estimated 800 rebels have already left and more are going but an undetermined number are refusing to leave, officials say. "We are presently dealing with a recalcitrant group of MILF which appeared to be disregarding the call of their leaders to vacate certain areas in North Cotabato," said Lieutenant-Colonel Ernesto Torres, a military spokesman. "We will apply proportionate and justifiable force, whenever necessary, to ensure that laws are upheld and peace is restored in the province."

The government said on Thursday it would take action against what it said was an MILF attack on nine villages in North Cotabato last month. The country's interior secretary said rebels had torched houses, looted farms and caused more than 6,500 people to abandon their homes and farms, forcing hundreds of farmers in nearby Catholic areas to arm themselves. The government said some of the farmers had started turning in assault rifles after authorities threatened to arrest them for holding illegal firearms.
Posted by: Fred || 08/09/2008 00:00 || Comments || Link || E-Mail|| [336063 views] Top|| File under: Moro Islamic Liberation Front
Syria-Lebanon-Iran
Syrian dissident freed after seven years in prison
Syrian opposition figure Aref Dalila has been released from jail after a seven-year detention under a presidential amnesty, the head of a human-rights organization said on Thursday. Dalila, a 68-year-old economist, was arrested in September 2001 along with nine other opposition activists and jailed in July 2002 for trying to "modify the Constitution and denigrate the state."
Posted by: Fred || 08/09/2008 00:00 || Comments || Link || E-Mail|| [336063 views] Top|| File under: Govt of Syria
Who's in the News
63
[untagged]
6
TTP
4
Govt of Pakistan
3
Taliban
2
al-Qaeda
2
Govt of Iran
2
Global Jihad
2
al-Qaeda in Iraq
1
Moro Islamic Liberation Front
1
Islamic Movement of Uzbekistan
1
Thai Insurgency
1
Govt of Syria
1
al-Qaeda in Europe
1
Palestinian Authority
1
Takfir wal-Hijra
Bookmark
E-Mail Me
The Classics
The O Club
Rantburg Store
The Bloids
The Never-ending Story
Thugburg
Gulf War I
The Way We Were
Bio
Merry-Go-Blog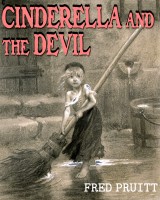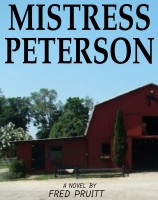 On Sale now!


A multi-volume chronology and reference guide set detailing three years of the Mexican Drug War between 2010 and 2012.

Rantburg.com and borderlandbeat.com correspondent and author Chris Covert presents his first non-fiction work detailing the drug and gang related violence in Mexico.

Chris gives us Mexican press dispatches of drug and gang war violence over three years, presented in a multi volume set intended to chronicle the death, violence and mayhem which has dominated Mexico for six years.
Click here for more information


Meet the Mods
In no particular order...


Steve White
Seafarious
tu3031
badanov
sherry
ryuge
GolfBravoUSMC
Bright Pebbles
trailing wife
Gloria
Fred
Besoeker
Glenmore
Frank G
3dc
Skidmark



Better than the average link...



Rantburg was assembled from recycled algorithms in the United States of America. No trees were destroyed in the production of this weblog. We did hurt some, though. Sorry.
34.238.189.240

Help keep the Burg running! Paypal: