Afghanistan
Afghan Soldier Killed in Kapisa Blast
[ToloNews] An explosion in Alasay district has killed one and

maimed

12 others, including six women.

At least one soldier was killed and 12 others were

maimed

, including 10 civilians, in a blast at a market in Kapisa province, local police confirmed on Wednesday.

The incident took place in Alasay district on Tuesday afternoon after a mine went kaboom! that had been placed inside a market, the provincial police's media office said in a statement.

"In the blast a soldier was killed and 10 civilians‐including six women‐were

maimed

, and two other soldiers were also

maimed

," the statement said.

Posted by: trailing wife || 11/06/2019 00:23 || Comments || Link || E-Mail|| [214 views] Top|| File under: Taliban
30 Percent of Telecom Services Are Down in Afghanistan: ATRA
[ToloNews] It is expensive and dangerous to maintain telecom networks in Afghanistan, and in Farah province only one service provider is running.


"How dare you try to contact the outside world, O peasants! Bow your heads and submit to returning to the 7th century!

A member of the Afghanistan Telecom Regulatory Authority admitted to TOLOnews on Tuesday that 30 percent of the telecommunication services are down across the country.


Could be worse. You could have ComCast


According to ATRA, in areas under threat, telecommunications networks have been racking up high expenses for years, and that is why telecommunications costs did not decrease despite declining service.

"In only one province, not two, almost 30% of telecommunications networks are switched off! This puts tremendous pressure on the telecommunications networks because they have expenses, but they don't have the revenue," said Sayed Haris Meer, chief of the evaluation and control branch at ATRA.

Meanwhile,


...back at the Council of Boskone, Helmuth had turned a paler shade of blue. Star-A-Star had struck again...


sources told TOLOnews that in Farah province, five out of 11 government-run Salaam Network telecom sites have been destroyed or burned by the Taliban

...Arabic for students...
. The fifth was destroyed in Lash Wa Juwayn by a missile attack on Monday night.

Private telecommunications networks have been shut down for weeks in Farah province, and the Saalam Network operates only a few hours a day.
There was a human as well as material cost for the attacks:

"Those who died in the Taliban's missile attack were students. We urge our authorities, especially intelligence agencies, to pursue these matters seriously," said Abdul Satar Hussaini, an MP from Farah province.

The Ministry of Communication and Information Technology (MCIT) admits that not only in Farah but also in other parts of the country, people face the problem of limited or stopped telecommunications services.

"Most of the provinces where the Taliban are active‐especially in the west and east--are facing these threats," said Shershah Nawabi, the ministry

front man

.

Seddiq Seddiqi, President Ghani's

front man

, said that the government is working on a plan to protect telecommunications facilities across the country to "protect the towers and protect their offices."

"These are our current conditions. Two years, three years from now, as the use of telecommunication goes much higher and the situation becomes more sensitive, there will be a need for a system that will suffer less of an impact in the future," said Sayed Khudadad Mosavi, an IT expert.

The limitations of telecommunications networks in Afghanistan have been increasing year by year and in most parts of the country network employees have reportedly stopped working after receiving threatening messages from the Taliban.

It is estimated that with each attack on one of these telecommunication sites, the owning company suffers between $150,000 to $250,000 dollars.
Posted by: trailing wife || 11/06/2019 00:21 || Comments || Link || E-Mail|| [192 views] Top|| File under: Taliban
Afghan Border Forces on Alert Near Durand Line
[ToloNews] Kunar residents said they are ready to fully cooperate with the Afghan Border Forces in defending the country.

The Afghan Border Forces remain on alert in Narai district in the eastern province of Kunar following an exchange of mortar and rocket fire with Pakistain late last month.

The Narai district is located along the Durand Line ‐ a de facto border between Afghanistan and Pakistain. The de facto border runs almost 2,400 kilometers between the two neighboring countries.

Do Kalam village in Narai district, which is close to the Chitral district of Pakistain, was hit by Pak artillery fire in the latest clash.

According to local officials, two women were killed and five others were maimed--including children--in the blasts.

Some unconfirmed reports indicate that a counter-attack by Afghan forces caused casualties among Pak troops.

General Abdul Sabir Haidari, commander of the First Regiment of Border Forces East, visited Narai district on Sunday, Nov. 2, and said his forces have been stationed in strategic areas and are on alert.

"We agreed to a ceasefire on the seventh (of Aqrab ‐ Oct. 29) and no clash has happened since, but the Border Forces are on high alert and have very high morale. You can see that they (Pak forces) have stopped work on the installations they were trying to build," he said.

Border forces said the skirmishes started when Pak troops tried to build a military installation in international border areas, which, according to the Afghan side, is a provocation.

"The Paks wanted to build a checkpoint in Tor Kamar area, which is an international border," Haidari explained. "First, we wanted to solve the issue through negotiations and wanted to tell them (the Pak military) that people are sensitive about this area... But they continued their work and they opened fire on our forces at a time when we were not able to communicate with them and so the clash started."

"And then, reported Abdul Nasir, a tribal elder from Kunar, "Our brave forces gave a tit-for-tat response to them (Pak forces) and we are grateful."

PEOPLE'S SUPPORT
Local residents said this is not the first time Pak forces have violated the line and engaged with the Afghan military. Locals say they are ready to defend the country and stand alongside Afghan forces.

"Paks and Punjabis came and wanted to build a checkpoint. We are standing with the (Afghan) government and we are ready to help them," said Kafyatullah, a tribal elder.

"This is not the first time. There have been festivities three or four times, and the people have cooperated with our brave forces," said Ghawsuddin, a tribal elder from Kunar.

Pakistain's incursions across the line date back several years, and despite promises from the Pak government, eastern Afghanistan continues to take fire from the Pakistain side.

Posted by: trailing wife || 11/06/2019 00:21 || Comments || Link || E-Mail|| [126 views] Top|| File under: Govt of Pakistan
Police: Five Taliban Killed In Logar
[ToloNews] The police special forces also seized weapons during this operation in Barak-e-Barak.

At least five Taliban

...the Pashtun equivalent of men...
members were killed in a police special forces operation in central

Pashtun-infested Logar

province on Monday,

Pashtun-infested Logar

police headquarters said in a statement.

The operation was launched in Shena Qala village of Barak-e-Barak district to clear

Death Eater

s, the statement said.

The Taliban has not commented on the operation.
Posted by: trailing wife || 11/06/2019 00:03 || Comments || Link || E-Mail|| [125 views] Top|| File under: Taliban
Africa North
Police officers in Ajdabiya ordered to join battles in Tripoli
[Libya Observer] The so-called Ajdabiya operations room of Haftar's forces has issued orders to

coppers

in the city and its suburbs to join the fighting axes in Tripoli


...a confusing city, one end of which is located in Lebanon and the other end of which is the capital of Libya. Its chief distinction is being mentioned in the Marine Hymn...


immediately, giving them a one week ultimatum to join in.

In the same context, sources confirmed that commander of Ajdabiya operations room, Fawzi al-Mansouri arrived on Sunday in Sabha

...After the Libyan Civil War, Sabha grew in importance as a slave auctioning town. However, an investigation by the National Commission for Human Rights in Libya (NCHRL) revealed that while there was illegal slavery, reports were exaggerated, as slave auctions were rare and not made public. This was a great comfort to everyone but the slaves peddled in secret. The city was later seized by forces loyal to the Libyan National Army (LNA) and its leader Khalifa Haftar in January 2019, probably for its collection of MiG-25 aircraft....
in the southern region in order to recruit new fighters for the war on Tripoli.

These new measures come as Haftar continues to sustain heavy casualties in his forces, as well as his failure to achieve any victory on the ground.


Posted by: Fred || 11/06/2019 00:00 || Comments || Link || E-Mail|| [108 views] Top|| File under: Arab Spring
Africa Subsaharan
Nigerian police free 259 people from Islamic institution
At what point do parents throw up their hands and send their children to Christian schools instead?

[Al Jazeera] Nigerian police have freed 259 people from an Islamic rehabilitation centre in the southwestern city of Ibadan, police said on Tuesday, taking the number rescued from abusive institutions since September to nearly 1,500.

Images from local TV station TVC taken after the captives were released showed a group of mostly young men and teenage boys. Many were emaciated. An infant was also among the group.

"We eat one meal a day," freed captive Olalekan Ayoola, told TVC, saying the food was not fit for a dog to eat.

Nigeria launched a crackdown on informal Islamic schools and rehabilitation centres in late September after a man was refused permission to see his nephews at one institution and complained to police.

Many captives have said they were physically and sexually abused and chained up to prevent them from escaping.

Other sites raided in major police operations have been in the mostly

Moslem

north of the country. Ibadan is in the southwestern state of Oyo, which is predominantly Christian.


Posted by: Fred || 11/06/2019 00:00 || Comments || Link || E-Mail|| [247 views] Top|| File under:
Caribbean-Latin America
Mexico Deploys Forces to Northern State After Nine US Mormons Killed
[SPUTNIKNEWS] The Mexican security minister stated Tuesday that nine people, three women and six children, have been killed in an ambush on a Mormon family in Northern Mexico.


Really, everyone should be talking about Mormon heretics, because they insisted on cleaving to polygamy when the head honcho gave it up in 1890 in exchange for Utah gaining statehood. That's why at least some of the polygamists moved to Mexico.

The official further stated that the murdered people travelling in a convoy, could have been confused with criminal groups fighting for control in the region.


US President Donald Trump
...Perhaps no man has ever had as much fun being president of the US...
has turned to Twitter amid the ongoing investigation to lambast those responsible for the crime and to propose US support for Mexico.


Mitts sez "something must be done" Infanry, tanks, Archlight, whatever it takes.


Commenting on Trump's proposal, Mexican President Lopez Obrador said that his country was ready to work with the FBI in the war against narco mobs.

Earlier in the day, media said the Mexican authorities had deployed national police and military forces to the northern state of Sonora bordering the US following reports of at least seven US citizens, including children having been killed.

The reports of the massacre emerged late on Monday as Lafe Langford Jr, a member of the Church of Jesus Christ of Latter-day Saints, which has a major presence in the region, posted a statement on Facebook, saying that a mother and four of her children had been killed by narco mobs.

According to Mr Lafe Langford Jr, Rhonita Miller and her 4 children were shot up and burned to death in a vehicle.

Mr Lafe Langford Jr has been updating the information as the situation develops, saying that two other women who were previously missing - Christina Langford and Dawna Langford and their children have also been killed.
Thank you for your offer of assistance Mr. President Trump. But as you can see, we now have it all under controlo.
Posted by: Fred || 11/06/2019 00:00 || Comments || Link || E-Mail|| [755 views] Top|| File under: Narcos
Caucasus/Russia/Central Asia
At Least 15 Militants Killed, 5 Captured Amid Attack on Tajik-Uzbek Border Checkpoint
[SPUTNIKNEWS] Unidentified

button men

have reportedly attacked a security checkpoint on the Tajik-Uzbek border. According to Tajikistan authorities, at least 15

Death Eaters

were killed and five more detained while at least two security officers died in a skirmish.

According to the Tajik military, an illegal

gang

, consisting of at least 20 masked

button men

, attacked Tuesday night security checkpoint 'Ishkobod', which is located on the border with neighboring Uzbekistan.

The

Death Eaters

managed to capture at least five military-grade assault rifles during the attack, according to the Tajik officials. However,


Caliphornia hasn't yet slid into the ocean, no matter how hard it's tried...


15

button men

were killed during the skirmish at the checkpoint and the rest were captured.

Local authorities have launched an investigation into the incident.

Border security reportedly remains an issue in this CIS state. According to Chairman of the Coordination Service of the Commonwealth of Independent States (CIS) Council of Border Troops' Commanders, Col. Gen. Alexander Manilov, around 8,000

Death Eaters

of the Taliban

...Arabic for students...
Islamist movement and the ISIS
...embracing their inner Islamic Brute...
terror group remain in Afghanistan near the border with Tajikistan, aggravating the security situation in the region.


Posted by: Fred || 11/06/2019 00:00 || Comments || Link || E-Mail|| [219 views] Top|| File under: Islamic State
Home Front: WoT
Al-Qaeda Supporter Pleads Guilty to Plotting Bomb Attack at July 4th Parade
[SPUTNIKNEWS] A US citizen has entered a guilty plea over plans to blow up an Independence Day parade in the city of Cleveland, kept in touch with the world by Obamaphone,
...was ruled by a Democrat machine from 1942 through 1971. After the river caught fire during the administration of Carl Stokes they tried a Republican, then went back to being Democrats when the party hacked up Dennis Kucinich ...
as part of a plot to support the al-Qaeda terror group, the Justice Department announced in a

blurb

.

"I'm trying to figure out something that would shake them up on the 4th of July", Demetrius Nathaniel Pitts told an undercover FBI operative posing as an al-Qaeda terrorist, according to the release on Tuesday.

Pitts later stated that "What would hit them at their core? Blow up in the, have a bomb, blow up in the 4th of July parade", the release said.
Or the Browns winning the Super Bowl, but..whatever
In another meeting, Pitts gave the informant a phone with the reconnaissance photos and videos for the planned attack, "so they could be provided to the al Qaeda brothers", the release said.

Pitts also pleaded guilty of threatening to kill President Donald Trump

...Oh, noze! Not him!...
, the release added.

Pitts is scheduled to be sentenced on 11 February 2020. Under the terms of his guilty plea, he is likely to be sentenced to 14 years in prison followed by a lifetime of supervised release, according to the release.
Posted by: Fred || 11/06/2019 00:00 || Comments || Link || E-Mail|| [264 views] Top|| File under: al-Qaeda
India-Pakistan
3 suspected terrorists killed in Quetta after exchange of fire: CTD
[DAWN] Three suspected

bad boyz were potted

by officials of the Counter Terrorism Department (CTD) on Tuesday during an exchange of fire in Quetta district's Ghabarg village, a spokesperson said.

The exchange of fire took place earlier today after a suspicious vehicle continued to move despite being signalled by CTD personnel to stop. Security officials said they also recovered weapons and explosives from the possession of the suspected terrorists.

The alleged

gunnies

were Afghan nationals and were involved in terrorist activities in Quetta's Kuchlak town, an official who wished to remain anonymous told
Posted by: Fred || 11/06/2019 00:00 || Comments || Link || E-Mail|| [172 views] Top|| File under: Taliban
2 FC personnel martyred, as many injured in gun attack on FC vehicle in DI Khan
[DAWN] Two Frontier Corps


...a provincial paramilitary force. Total manpower is about 80,000. They are tasked to help local law enforcement in the maintenance of law and order, and to carry out border patrol and a..the Antwerp-based Salafist organization that had campaigned to introduce Sharia law to Belgium before single-handedly making Belgium the highest per capita supplier of jihadis to Syria in Europe. There was a big trial in Antwerp in 2015, but most of those convicted were in absentia...nti-smuggling operations....


(FC) officers were martyred on Tuesday when unknown

faceless myrmidons

opened fire on an FC convoy in Khyber-Pakhtunkhwa's Dera Ismail Khan


... the Pearl of Pashtunistan ...


district, said police.

The incident occurred in the Bacha Abad area of the Kulachi tehsil.

According to District Police Officer (DPO) DI Khan Dilawar Bangash, the FC personnel were on their way to their check post in Loni area when "unidentified armed terrorists" attacked them near Qasim river.

"As a result two FC personnel were martyred and two sustained injuries," said DPO Bangash, adding, "A rickshaw driver also died in the attack."

The DPO said that after "responsive firing" by the personnel, the

faceless myrmidons

escaped.

The injured FC personnel were shifted to the hospital. The site of the attack was sealed off by security forces and a search operation was launched.


Posted by: Fred || 11/06/2019 00:00 || Comments || Link || E-Mail|| [152 views] Top|| File under: TTP
Iraq
3 protesters killed in clashes as Iraq tries to reopen Umm Qasr port
[AlAhram] Officials told AP security forces in Umm Qasr were firing live ammunition and tear gas, and that protesters have seized an armored vehicle.

At least three anti-government protesters have been killed in

festivities

with security forces in southern Iraq, officials said Tuesday, as authorities tried to reopen the country's main port, which had been blocked by demonstrators for three days.

Security and medical officials said a protester was killed and eight more were

maimed

in Umm Qasr, a key oil terminal on the Persian Gulf. The Iraqi High Commission for Human Rights, a semi-official agency, said two people were killed and 23

maimed

in

festivities

in the southern city of Nasiriyah.

The officials, who spoke on condition of anonymity because they were not authorized to brief

news hound

s, said security forces in Umm Qasr were firing live ammunition and tear gas, and that protesters have seized an armored vehicle.

Security forces have killed at least 267 protesters since early October during two major waves of protests. In southern Iraq, protesters have ransacked and torched the offices of political parties linked to Iran, and on Sunday night they attacked the Iranian Consulate in the Shiite holy city of Karbala.

In Baghdad, protesters crossed a bridge over the Tigris River on Monday and clashed with security forces near the headquarters of state-run TV and the prime minister's office. At least five protesters and a member of the security forces were killed and scores were

maimed

. The protesters set tires and dumpsters ablaze within 500 meters (yards) of the prime minister's office, sending huge clouds of black smoke into the sky.

Netblocks, a group that monitors worldwide internet access, reported a major shutdown by Iraqi authorities overnight, with usage in Baghdad and southern Iraq dropping to 19% of normal levels. It said the internet was partially restored early on Tuesday, but that ``some networks are still offline and social media and messaging apps remain blocked or degraded.''

Authorities shut down internet access and blocked social media sites on a number of occasions during an earlier wave of protests in October, but Netblocks said the latest shutdown was the most severe yet.
Posted by: trailing wife || 11/06/2019 00:23 || Comments || Link || E-Mail|| [238 views] Top|| File under: Govt of Iraq
Israel-Palestine-Jordan
Israel police find weapons hidden near a kindergarten
[Jpost] A suspect was detained regarding the two revolvers, a "Carlo" submachine gun, stun grenades, a flash grenade and a large amount of ammunition.

Police in northern Israel seized weapons hidden next to a kindergarten in the Arab village of I'billin, northeast of Haifa.

Multiple weapons were found hidden in an open area near a residence. The weapons included two revolvers, a "Carlo" submachine gun, stun grenades, a flash grenade and a large amount of ammunition for different types of weapons, according to Israeli Police.

A 34-year-old suspect from I'billin was detained and taken for questioning. Police say he will be brought to court on Tuesday for a hearing to extend his arrest.

Earlier on Monday, in another Arab town, Israeli police forces caught two people in the yard of a residence, near a kindergarten, with a mortar shell and ammunition.

The two suspects were arrested and taken in for questioning.
Posted by: trailing wife || 11/06/2019 00:00 || Comments || Link || E-Mail|| [170 views] Top|| File under:
Southeast Asia
At Least 15 Killed in Alleged Rebel Attack in South Thailand
[SPUTNIKNEWS] Suspected separatist

holy warriors

in the southern Yala province of Thailand used explosives and scattered nails on local roads to delay pursuers late on Tuesday night after reportedly killing at least 15 people and injuring four in a shooting at a security checkpoint.

"This is likely the work of the

holy warriors

[...] This is one of the biggest attacks in recent times", Colonel Pramote Prom-in, a regional security

front man

said, cited by

Rooters

.



Moslem

Malay separatists are reportedly known to attack security personnel and monks in the southern Thai provinces which they see as territories occupied by a Buddhist-majority state.

The roots of the local conflict date back to the early 20th century, when the territory of the Pattani sultanate became part of mostly Buddhist Siam (former name of Thailand) and was separated into three provinces ‐ Naranthiwat, Pattani and Yala.

Since then,

Moslem

movements in these regions have repeatedly called for broader autonomy and pushed for independence.


Posted by: Fred || 11/06/2019 00:00 || Comments || Link || E-Mail|| [193 views] Top|| File under: Thai Insurgency
Three suspected Abu Sayyaf bombers killed before suicide mission
[Inquirer] Three suspected Abu Sayyaf suicide bombers were killed in a clash with Philippine security forces in Indanan, Sulu on Tuesday afternoon. The suspects were about to carry out a suicide bombing mission, when they were flagged down by soldiers at a checkpoint at Barangay Kan Islam in Indanan town, military spokesman Cirilito Sobejana said in a statement.

The three suspects fired at the soldiers and a firefight lasted for five minutes. Two of the suspects were Egyptians — identified only as Abduramil and Abdurahman. The Egyptians were believed to be a father and son. One was Filipino, Sobejana said.

Sobejana said they are trying to confirm information that the two suspects were related to the female suicide bomber who attacked a military outpost, also in Sulu, in September.

In a security briefing also on Tuesday, AFP deputy chief of staff for intelligence Maj. Gen. Reuben Basiao said they had identified seven foreign terrorists in Mindanao, while 60 others remain on their watchlist.

"Foreign terrorist fighters are consistently monitored in Maguindanao, Lanao del Sur and Sulu, planning to conduct suicide bombings as well as to provide funds and training," he said.
Posted by: ryuge || 11/06/2019 00:00 || Comments || Link || E-Mail|| [257 views] Top|| File under: Abu Sayyaf (ISIS)
Syria-Lebanon-Iran
Iran will enrich uranium to five percent at Fordow nuclear site
[ENGLISH.ALARABIYA.NET] Iran

...a theocratic Shiite state divided among the Medes, the Persians, and the (Arab) Elamites. Formerly a fairly civilized nation ruled by a Shah, it became a victim of Islamic revolution in 1979. The nation is today noted for spontaneously taking over other countries' embassies, maintaining whorehouses run by clergymen, involvement in international drug trafficking, and financing sock puppet militias to extend the regime's influence. The word Iran is a cognate form of Aryan, the abbreviation IRGC is a cognate form of Stürmabteilung (or SA), the term Supreme Guide is a cognate form of either Shah or Führer or maybe both, and they hate Jews Zionists Jews. Their economy is based on the production of oil and vitriol...
will enrich uranium to five percent at its underground Fordow nuclear facility on Wednesday, its nuclear chief Ali Akbar Salehi said on Tuesday, adding that the country had the capability to enrich uranium to 20 percent if needed.

"Tomorrow we will enrich uranium to five percent at Fordow... Right now we have enough 20 percent enriched uranium but we can produce it if needed," the Students News Agency ISNA quoted the head of the Atomic Energy Organization of Iran (AEOI) as saying, a day before Iran takes its fourth step to further scale back its commitment to a 2015 nuclear deal.

Earlier on Tuesday, President Hassan Rouhani
...Iran's moderate president, which he is, relative to his predecessor, which doesn't mean he's anything but a puppet of the nearest holy man...
said that Iran will resume uranium enrichment at its Fordow plant starting Wednesday, adding that Tehran will start injecting uranium gas into 1,044 centrifuges in the latest step away from the 2015 nuclear deal.

President Rouhani made the statement in an address carried live by Iranian state TV.


Posted by: Fred || 11/06/2019 00:00 || Comments || Link || E-Mail|| [208 views] Top|| File under: Govt of Iran
Who's in the News
33
[untagged]
4
Govt of Iran
4
Govt of Iraq
4
Taliban
3
Commies
2
Arab Spring
2
Sublime Porte
2
Islamic State
2
Govt of Pakistan
1
Narcos
1
Palestinian Authority
1
Thai Insurgency
1
TTP
1
Abu Sayyaf (ISIS)
1
al-Qaeda
1
Govt of Iran Proxies
1
Govt of Saudi Arabia
1
Govt of Syria
1
Hezbollah
1
Houthis
1
Jamaat-e-Ulema Islami
Bookmark
E-Mail Me
The Classics
The O Club
Rantburg Store
The Bloids
The Never-ending Story
Thugburg
Gulf War I
The Way We Were
Bio
Merry-Go-Blog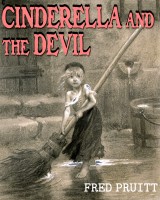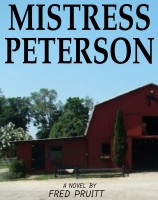 On Sale now!


A multi-volume chronology and reference guide set detailing three years of the Mexican Drug War between 2010 and 2012.

Rantburg.com and borderlandbeat.com correspondent and author Chris Covert presents his first non-fiction work detailing the drug and gang related violence in Mexico.

Chris gives us Mexican press dispatches of drug and gang war violence over three years, presented in a multi volume set intended to chronicle the death, violence and mayhem which has dominated Mexico for six years.
Click here for more information


Meet the Mods
In no particular order...


Steve White
Seafarious
Pappy
lotp
Scooter McGruder
john frum
tu3031
badanov
sherry
ryuge
GolfBravoUSMC
Bright Pebbles
trailing wife
Gloria
Fred
Besoeker
Glenmore
Frank G
3dc
Skidmark
Alaska Paul



Better than the average link...



Rantburg was assembled from recycled algorithms in the United States of America. No trees were destroyed in the production of this weblog. We did hurt some, though. Sorry.
3.230.1.126