-Short Attention Span Theater-
The snorting life for Britney
Britney Spears abused cocaine and prescription drugs and nearly had a fatal overdose of pure ecstasy, her first husband claims in an interview. Childhood pal Jason Alexander, who was married to Spears for 55 hours in 2004, claims he's breaking his silence about the plummeting pop princess' drug use because he doesn't want her to end up dead like Anna Nicole Smith.

"She was unconscious. She tripped and fell. I was trying to hold her up and speak to her. She wasn't moving. I remember looking down at her all crumpled in the tub with the water coming down. She looked so white and lifeless. I thought she was dead. I thought, 'This bitch is going to f--king die right here in front of me.'"

"It freaked me out when I saw she had shaved off her hair; that was clearly a cry for help," Alexander, 25, told the Sunday Mirror of London. "She needs help."

Spears, 25, remained at the Promises rehabilitation clinic in Malibu, Calif., yesterday after a number of fits and starts at getting counseling. Alexander, who claims he once had a drug-fueled threesome with Spears and a female dancer, said that in their short relationship he had trouble keeping up with her drug use. "We used ecstasy at night to party and cocaine during the day to stay awake," Alexander said. "Then we would take downers like Valium or Vicodin to come down and rest. She definitely had a problem with drugs when we were together and that was three years ago."

He claims Spears almost had a fatal overdose on "MDMA," or pure ecstasy, while they partied in a Las Vegas club. He said he sneaked her up to their hotel suite and she was sweating and having problems breathing. "I took her into the bathroom and threw her in the shower," Alexander said. "She was unconscious. She tripped and fell. I was trying to hold her up and speak to her. She wasn't moving. I remember looking down at her all crumpled in the tub with the water coming down. She looked so white and lifeless. I thought she was dead. I thought, 'This bitch is going to f--king die right here in front of me.'"
Posted by: Fred || 02/27/2007 00:00 || Comments || Link || E-Mail|| [453 views] Top|| File under:
Africa North
Morocco bans extradition of citizen for trial abroad
Moroccan Supreme Court on Thursday rejected the extradition request of Anglo-Moroccan Lee Lamrani Ibrahim Murray accused by London of being the alleged mastermind of the robbery that occurred in Kent, south of England, judicial sources indicated here.

British officials accuse Lee Murray of being the mastermind of the robbery of Kent where 77 million euros was stolen in February 2006. According to the Court, Lee Lamrani is Moroccan as his father is Moroccan, and the law bans extraditing a national to a country where he is accused of committing a crime.

Arrested on 25 June, Lee Lamrani will be free Monday, for he will have purged the 8 month-prison sentence which he was served on Wednesday by the criminal court of Sale, near Rabat, after paying the fines inflicted on him. He was found guilty, like three other British, of "violence against law enforcement officers and drug use". In addition, the four defendants have also been fined 27,000 euros to the Moroccan customs office that took civil action.

This article starring:
Lee Lamrani Ibrahim Murray
Posted by: Fred || 02/27/2007 00:00 || Comments || Link || E-Mail|| [263 views] Top|| File under:
Britain
NHS Abandoning Old People
The frail and elderly are facing a care home lottery with just one in 20,000 people qualifying for free nursing care in parts of the country, a damning report has revealed.

The NHS has virtually stopped paying care home bills in large areas of Britain, the alarming new figures showed.

In areas where help for patients in nursing homes is most heavily rationed, only a handful of people gets a care home bill paid by the health service.

There are 40 Primary Care Trusts where the NHS meets bills for those who need intensive nursing in care home places for only one in every 10,000 residents.

The near-withdrawal of the NHS in many areas from paying for elderly people who need health and medical care was revealed by the charity Age Concern.

It follows years of controversy over the reluctance of health chiefs to pay for people who need high levels of medical and nursing care but who live in care homes rather than in hospitals.

The NHS has a duty to pay for those who meet stringent tests on their level of medical need.

People in care homes who do not qualify and must pay their own bills unless they have few savings or assets and can pass a tough means test applied by social workers.

Charity chiefs said the large gap between areas of the country where the NHS is least willing to pay the bills and those where more people get help from the Health Service shows that many thousands of old people are being denied medical help they have paid for with taxes and national insurance throughout their lives.

Age Concern estimated 75,000 people who should have their bills paid are being forced to meet their own care home costs.

The charity's director Gordon Lishman said: "The scale of this problem is unbelievable. "At present some older people, who are paying all the costs of their care, have higher needs than those who are fully funded in other areas. These figures indicate the ultimate post code lottery."

Opposition politicians said the Health Service is trying to save money at the expense of the elderly.

Tory shadow health secretary Andrew Lansley said: "I am deeply concerned that this is motivated by the financial crisis in the NHS. It cannot be right that people will be forced into selling their homes to plug the black hole in NHS finances."

Concern that the NHS has been denying 'continuing care' funding to elderly people with great medical need because of health chiefs' push to save money has been growing for a decade.

A series of test court cases and a highly critical report from the NHS ombudsman have failed to encourage health trusts to be more generous in their funding.

The Department of Health is now trying to establish new national standards for who qualifies for NHS aid to replace local assessments.

But critics fear national criteria will only mean the rules will be drawn even tighter and more elderly people will be denied help.

The Daily Mail has highlighted the difficulties that the very sick and old experience in trying to get NHS assistance in its Dignity for the Elderly campaign.

The latest figures, drawn by the charity from details supplied by the Health Department to MPs, show huge differences between numbers of people in care homes who have their bills paid by the NHS in different parts of the country.

They showed that five Primary Care Trusts fund care home bills for just one in 20,000 of their local populations. These include Rotherham in Yorkshire, Newbury in Berkshire and Central Suffolk - all areas where people over 65 make up between a fifth and a quarter of the population.

In all, 40 trusts pay care home bills for one in 10,000 of their local population or fewer.

But the figures show that some areas apportion NHS money to support very ill old people in care homes much more readily.

In Easington in the North East, where more than one in five of the population are over 65, more than one adult in every 400 has their care home bill paid by the NHS. In Dudley and Hillingdon, with a similar elderly population, bills are paid for around one in 500.

The tally of how individual health trusts treat claims from care home residents shows astonishing disparities between neighbouring areas where numbers of people in care homes with severe medical needs could be expected to be similar.

In North East Lincolnshire, where one in five of the population is over 65, around one in every 17,000 people has a care home bill picked up by the NHS.

But just a few miles away in in Lincolnshire South West, with the same proportion of older people, the rate is over one in 600.

While Rotherham gives NHS-funded care home places to one adult in 20,000, nearby Doncaster Central trust, with a higher proportion of older people in the population, pays bills for nearly one in 1,000.

Mr Lishman said: "While local anomalies can explain some of the most extreme figures, they cannot fully account for the scale of the differences.

"The Government is now proposing a national framework for assessment of nursing needs. The fact that such large differences can be seen, even between areas that use the same criteria now, does not give much hope that decision making will become much more consistent around the country.

"We fear people will continue to miss out on their entitlement to continuing care.'

Mr Lansley added: "These figures show impossibly wide variation in access to NHS continuing care. It is clear that there is no coherent, consistent, access to NHS funded support.

"The Government talk about a single set of criteria. The risk is obvious; that there will be a levelling down of access."

Advice for paying for long-term care

A Department of Health spokesman said: "The national framework for continuing care has been developed to eliminate the so-called postcode lottery and to promote consistency in the way people are assessed for continuing healthcare eligibility all over the country."

He added that the Government would publish its final plans for the new system after considering the responses to a consultation.


But socialized medicine is better, because nobody gets health care equally.
Posted by: Anonymoose || 02/27/2007 18:25 || Comments || Link || E-Mail|| [277 views] Top|| File under:
Caribbean-Latin America
Naughty husbands may face trial in court
Mexican men who display extreme jealousy or avoid sex with their wives could be tried in court and punished under a new law, the special prosecutor for crimes against women told a local newspaper on Friday.

Men who phone their wives every half hour to check up on them, constantly suspect them of infidelity or try to control the way they dress are committing the crime of jealousy, special prosecutor Alicia Elena Perez Duarte told Excelsior newspaper.

Those who stop talking to their wives, avoid sex or try to convince suspicious spouses they are "crazy" even if they are caught red-handed having an affair, are guilty of indifference, she said.

Men found guilty of jealousy or indifference could face up to five years in prison, the newspaper said. Mexico's individual states will determine the punishments, it said.

The progressive new law was passed this month to protect women from domestic violence.

In Mexico, about 75 percent of all murdered women are killed by their husbands, Perez Duarte said. "If we do not stop this from the beginning, it turns into beatings, and the beatings turn into more beatings and rape, until it gets out of hand, and whoops, she died," she told the paper.

Perez Duarte said the law would be a weapon that women could employ to level the playing field with abusive men. "Men ought not to feel discriminated against," she told Excelsior.

Perez Duarte said indifference, jealousy or lack of love were crimes against women just as much as physical violence. "Jealousy produces a particular type of stress in the person that comes up against it," she said. "It is exactly the same. They are wounds, psychological scars identical to physical scars."


Of course, if he forgets her birthday, tells her she's packed on a few pounds, or notes that you take the eggs out of the shells before making a cake with them, then he's *really* in trouble.
Posted by: Anonymoose || 02/27/2007 00:00 || Comments || Link || E-Mail|| [285 views] Top|| File under:
China-Japan-Koreas
Japan completes global spy web
After nearly a decade of trying, Japan has succeeded in establishing a network of spy satellites that can peer at any point on the globe, officials said Monday.

The successful launch Saturday of the last of a fleet of four reconnaissance satellites significantly boosts Japan's ability to gather independent intelligence and re-establishes Tokyo as a major player in Asia's accelerating space race.

Previously, Japan had to rely more heavily on its main ally, the United States, for spy satellite data.

Japan started its spy satellite program in 1998 after North Korea launched a missile over the country's main island.
Posted by: Anonymoose || 02/27/2007 18:04 || Comments || Link || E-Mail|| [445 views] Top|| File under:
Europe
Serbia cleared in genocide, to a point
The U.N.'s highest court cleared Serbia Monday of genocide against Muslims in Bosnia's bloody war. But it said the country's former government should have stopped the 1995 slaughter of more than 7,000 Muslim men and boys in Srebrenica and ordered Serb leaders to hand over the alleged architect of the massacre.


Wasn't really "genocide," y'see, just a whole lot of dead people.




All of a certain persuasion, but that don't make it genocide, nope, nope ...


The case marked the first time a state had been taken to court over allegations of genocide, outlawed in a U.N. convention in 1948 after the Nazi Holocaust, although individuals have been convicted in genocide cases linked to massacres in Bosnia and Rwanda. In a 171-page ruling, the International Court of Justice said the massacre of thousands of Muslims by Bosnian Serb forces at the U.N.-protected Srebrenica enclave was an act of genocide.


But the fault lay with somebody else. We're not sure whom.




Can we blame Slobo? He's dead after all, it'd be more convenient ...


But the 15-judge panel rejected Bosnia's claim that the Serbian state was responsible for the killing, saying it did not have effective control over the Bosnian Serb forces it had helped arm and finance. Instead, the judges ruled that Serbia stood by and allowed the massacre to happen. Serbia, "could, and should, have acted to prevent the genocide, but did not," the court's president, Rosalyn Higgins, told reporters.

The ruling sparked outrage in Bosnia, which filed the case, and among dozens of war survivors who gathered outside the gates of the International Court of Justice. "Shame on the people who reached such a verdict. How can they say not guilty of genocide when there are photos, video footage," Zinaida Mujic of the Mothers of Srebrenica association said in Sarajevo.

The Srebrenica massacre was the worst mass killing in Europe since World War II and the bloodiest episode in the violent breakup of Yugoslavia into six independent states, including Bosnia, Serbia and Croatia. The fighting started in Slovenia in 1991, spread to Croatia in 1992 and Bosnia the same year leaving at least 200,000 dead. In the 1992-1995 Bosnian war, Muslims, Catholic Croats and Orthodox Serbs fought each other.
Posted by: Fred || 02/27/2007 00:00 || Comments || Link || E-Mail|| [355 views] Top|| File under:
Farrakhan calls for Bush's impeachment
Nation of Islam leader Louis Farrakhan on Sunday angrily denounced the war in Iraq and called for the impeachment of US President George W Bush in an appearance billed as his final public address. "What should they do about a man who has been lying to America?" Farrakhan said. Then, turning to face Rep John Conyers, a Michigan Democrat who chairs the House Judiciary Committee and shared the stage in Detroit, he added: "If you won't impeach him, sanction him."

Farrakhan, 73, was released from a hospital last month after undergoing a 12-hour abdominal surgery related to prostate cancer. There had been widespread speculation Farrakhan would use what supporters called a farewell speech to name a successor or to shift his movement closer to mainstream Islam. But Farrakhan instead devoted much of a wide-ranging, two-hour address to a critique of Bush's foreign policy, which he linked to prophecy of the apocalypse. "Why did they invade Iraq? Why did they kill Saddam? Why did they kill his sons?" Farrakhan said. "The real story is Saddam Hussein became an economic threat."

This article starring:
Louis Farrakhan
Rep John Conyers
Posted by: Fred || 02/27/2007 00:00 || Comments || Link || E-Mail|| [441 views] Top|| File under:
Home Front: Politix
President Bush's Crawford TX Home is Model of Environmentally Friendly Living
Blog entry from US Senate Committee on Environment and Public Works

:

Former Vice President Al Gore has been criticized for his rather large electric bills ($30,000 a year) at his home in Tennessee. (Link) What you might not have heard about is how environmentally friendly President George Bush's home is in Crawford Texas. Below is a partial reprint from the Chicago Tribune from April 29, 2001.

Chicago Tribune
Bush loves ecology --at home
April 29, 2001
By Rob Sullivan. Rob Sullivan is a freelance writer based in Los Angeles

The 4,000-square-foot house is a model of environmental rectitude.
Geothermal heat pumps located in a central closet circulate water through pipes buried 300 feet deep in the ground where the temperature is a constant 67 degrees; the water heats the house in the winter and cools it in the summer. Systems such as the one in this "eco-friendly" dwelling use about 25% of the electricity that traditional heating and cooling systems utilize.

A 25,000-gallon underground cistern collects rainwater gathered from roof runs; wastewater from sinks, toilets and showers goes into underground purifying tanks and is also funneled into the cistern. The water from the cistern is used to irrigate the landscaping surrounding the four-bedroom home. Plants and flowers native to the high prairie area blend the structure into the surrounding ecosystem.

No, this is not the home of some eccentrically wealthy eco-freak trying to shame his fellow citizens into following the pristineness of his self-righteous example. And no, it is not the wilderness retreat of the Sierra Club or the Natural Resources Defense Council, a haven where tree-huggers plot political strategy.

This is President George W. Bush's "Texas White House" outside the small town of Crawford

[EPW Note: The President's House in Crawford was designed to be eco-friendly.]

According to David Heymann, the house's architect and associate dean of the University of Texas architecture department, Heymann designed the house so that "every room has a relationship with something in the landscape that's different from the room next door. Each of the rooms feels like a slightly different place."

In a USA Today interview, Heymann said, "There's a great grove of oak trees to the west that protects it from the late afternoon sun. Then there is a view out to the north looking at hills, and to the east out over a lake, and the view to the south . . . out to beautiful hills."

[EPW Note: I wonder if the news media will report on the President's green way of life.]


Posted by: Atomic Conspiracy || 02/27/2007 16:57 || Comments || Link || E-Mail|| [622 views] Top|| File under:
Lt. Col. Bruce Crandall awarded Congressional Medal of Honor
Lt. Col. Bruce Crandall's heroics in Vietnam were immortalized in a movie and a critically acclaimed book.

More than 40 years after Crandall repeatedly risked his life to rescue American soldiers fighting one of the toughest battles of the Vietnam War, the U.S. military officially recognized his heroism Monday, when he was awarded the Medal of Honor, the nation's highest award for military valor.

"For the soldiers rescued, for the men who came home, for the children they had and the lives they made, America is in debt to Bruce Crandall," President Bush said during the awards ceremony. "It's a debt our nation can never really fully repay."

Although it took more than four decades for the military to honor Crandall, he considers himself fortunate. (Watch Crandall recount the battle of la Drang Valley )

"Most people get [the Medal of Honor] after they are dead, so I'm one of the lucky ones," said Crandall, 74, who lives in retirement with his wife, Arlene, in Manchester, Washington.

His heroism was almost unrecognized -- when his unit deployed to Vietnam, it was shorthanded in administrative positions so that medal citations weren't handled promptly, Crandall said. As the regulations were then written, citations could not be filed more than two years after the action took place.

Later the regulations were changed so that there was no limit on when citations could be filed.

Crandall's story goes back to the early days of the Vietnam War.

On November 15, 1965, a battalion of soldiers was ordered to attack North Vietnamese troops in the Ia Drang Valley in the central highlands of South Vietnam. It would be the first major battle between the U.S. and North Vietnamese armies and one of the first uses of helicopters to insert troops into battle quickly.

Crandall flew the lead helicopter into the attack at Landing Zone X-Ray. The 450 American soldiers soon were surrounded by a much larger force of experienced North Vietnamese troops. During one landing, three men on Crandall's helicopter were killed and three others were wounded.

"As we came in, across the trees, the enemy was there and in the landing zone. I had my crew chief shot through the throat," Crandall said recently. "I could see the people shooting at me from, just off the left of my rotor blades."

But he couldn't shoot back because his helicopter didn't have the M60 machine guns that later would become standard equipment on the UH-1 "Huey" that Crandall flew.

In spite of the danger, Crandall flew into X-Ray more than 18 times to bring in ammunition and bring out the wounded.

"It was the longest day I ever experienced in any aircraft," Crandall said.

He had to switch helicopters several times because of damage from enemy fire.

"When an aircraft got hit in those times, we would use duct tape to cover the holes, and the purpose of covering the holes was so you knew what was a new hole and what was an old one that had been inspected," he said.

Crandall and his wingman, Ed "Too Tall" Freeman, saved 70 wounded soldiers that day.

The battle and the pilots' deeds were described in the book "We Were Soldiers Once ... and Young" by Gen. Harold Moore, commander of the battalion on the ground, and Joseph Galloway, the only war correspondent there for the entire battle.

It later was made into the 2002 movie "We Were Soldiers," starring Mel Gibson as Moore and Greg Kinnear as Crandall.

Crandall, a major at the time of the battle, was a consultant on the movie set.

The citation to be read at the White House ceremony will say in part that Crandall's "bravery and daring courage to land under the most extreme hostile fire instilled in the other pilots the will and spirit to continue."

Monday's ceremony was the second Medal of Honor awarded from that battle. Freeman received the Medal of Honor in 2001.

Crandall said Freeman defines the word "hero."

"Freeman didn't have to volunteer," Crandall said. "I have to go, I am the commander, so Freeman stepped up and went. I really didn't want him to. We'd been friends for 10 years."
Posted by: Snuling Gloling9123 || 02/27/2007 00:02 || Comments || Link || E-Mail|| [263 views] Top|| File under:
Giuliani discusses his Democratic past
Republican presidential hopeful Rudy Giuliani addressed his Democratic past on Tuesday and offered one reason for his political conversion — the economy and taxes. "I don't think anything separates us more right now between Republicans and Democrats than how we look at taxes," the former New York mayor said. "What we understand as Republicans is that, sure, the government is an important player in this, but we are essentially a private economy. What Democrats really believe ... is that it is essentially a government economy." In the days of President Kennedy, Giuliani said, Democrats understood the concept of the private economy and cutting taxes. But, he said, Democrats have "kind of lost that."

"It's one of the reasons that I used to be a Democrat and I'm now a Republican," Giuliani said before quoting Winston Churchill as saying: "If you're not a liberal when you're 20, you have no heart, but if you're not a conservative by the time you're 40, you have no brain."

The line prompted laughter from Giuliani's audience, a few hundred people affiliated with the Hoover Institution, a public policy center. As he seeks the Republican nomination, Giuliani faces the challenge of winning over conservatives who make up the GOP's base and view him skeptically because of his moderate views on social issues and his past allegiance to the Democratic Party. In 1994, Giuliani endorsed Democratic Gov. Mario Cuomo over Republican challenger George Pataki.

Addressing his political about-face, Giuliani said he once was a Democrat, then spent five years as an independent before finding a home with the Republican Party. " Ronald Reagan made only two changes. I was like Churchill, I made three," he quipped. Turning serious, he said he struggled with his political identity while he was an independent. "I would say to myself Democrats care about the poor and Republicans don't, and how can I join the party that doesn't care about the poor," Giuliani said. "I finally came to the conclusion that we care about the poor more."

Later, when questioned on whether he had the foreign policy credentials to be president, Giuliani sought to diffuse another potential stumbling block to the nomination. "What makes you think that the mayor of New York City doesn't need a foreign policy?" Giuliani asked, as the crowd laughed and applauded.

Turning serious, he said he traveled the world extensively since being out of office and grasped foreign policy issues while mayor in the 1990s. "It's something that I think I know, I think I know as well as anybody else who's running for president, probably better than a lot," Giuliani said.

This article starring:
George Pataki
Gov. Mario Cuomo
Rudy Giuliani
Posted by: Fred || 02/27/2007 00:00 || Comments || Link || E-Mail|| [277 views] Top|| File under:
Home Front: WoT
Farewell to a proud warrior
USS John F. Kennedy in last visit to Boston

The USS John F. Kennedy, the aircraft carrier famously named for the nation's 35th president, launched fighters that shot down two threatening Libyan MiGs over the Mediterranean Sea in 1989. It helped start Operation Desert Storm in 1991, and was among the first warships to respond to the Sept. 11, 2001, terrorist attacks, targeting the Taliban and Al Qaeda in Afghanistan. After nearly 40 years of service in the Middle East and the Persian Gulf, the majestic steel ship is being decommissioned after making one last port call this week in Massachusetts, native state of its namesake.

Along with members of the Kennedy family, other dignitaries, and former sailors, tens of thousands of residents are expected to take a final tour of the 1,052-foot-long carrier, which will dock at the North Jetty in South Boston's Marine Industrial Park from Thursday through Sunday. The public is invited on board over the weekend. On the vessel's last visit to Boston, for two days in May 2005, about 60,000 people lined up as early as 2 a.m. in queues that grew to a half-mile long.

After leaving Boston next Monday, the ship is to be officially decommissioned on March 23 and mothballed in Mayport, Fla., its home port. The Navy is retiring the carrier because, unlike other modernized aircraft carriers that run on nuclear power, the USS John F. Kennedy runs on oil. Lieutenant Paul Brawley, a Navy spokesman based in Boston, said the Navy would save $85 million annually by decommissioning the ship.
Posted by: tu3031 || 02/27/2007 14:21 || Comments || Link || E-Mail|| [494 views] Top|| File under:
Science & Technology
The Air In There: Contagious Disease And Open Windows
Preventing the spread of disease in a hospital may be as simple as opening a window, an international team of researchers reported on Monday.

The low-tech solution could help prevent the spread of airborne infections such as tuberculosis -- and ironically, old-fashioned hospitals with high ceilings and big windows may offer the best design for this, they reported.

They worked better than modern "negative pressure" rooms, with expensive design aimed at pumping out infected air, the researchers report in the Public Library of Science journal PLoS Medicine.

"Opening windows and doors maximizes natural ventilation so that the risk of airborne contagion is much lower than with costly, maintenance-requiring mechanical ventilation systems," wrote Rod Escombe of Imperial College London and colleagues in their report.

"Old-fashioned clinical areas with high ceilings and large windows provide greatest protection. Natural ventilation costs little and is maintenance free," they added.

For their report, Escombe and colleagues tested the air in eight hospitals in Lima, Peru.

Wards built more than 50 years ago, with large windows and high ceilings, had better ventilation than modern rooms that relied on natural ventilation.

And they were also superior to the mechanically ventilated rooms, they reported in their study, available online at http://medicine.plosjournals.org/perlserv/?request=get-document& doi=10.1371/journal.pmed.0040068.

Tuberculosis is spread by bacteria that can float in the air and the researchers calculated what their findings might mean for the spread of TB.

They estimated that in mechanically ventilated rooms, 39 percent of susceptible people would become infected after 24 hours of exposure to an untreated TB patient. This compared to a 33 percent infection rate in modern rooms with windows open and 11 percent in a pre-1950-style room.

"We found that opening windows and doors provided median ventilation of 28 air changes/hour, more than double that of mechanically ventilated negative-pressure rooms ventilated at the 12 air changes an hour recommended for high-risk areas," they wrote.

Experts are looking at these factors in trying to prepare for a pandemic of influenza.

"The current practice of sealing in the local environment is probably the wrong route for hospital wards," Peter Wilson of University College London Hospitals added in a commentary on the study.


Doctors and scientists are looking for "any trick in the book".
Posted by: Anonymoose || 02/27/2007 08:52 || Comments || Link || E-Mail|| [290 views] Top|| File under:
Home Front Economy
2-cent increase in stamp prices urged
A postal regulatory commission recommended a 2-cent increase in the cost of mailing a letter today and urged the Post Office to introduce a "forever" stamp valid for first-class postage even when rates rise. The recommendation to increase postage to 41 cents was a penny less than the postal service had requested.


People still use stamps? For what?
Posted by: Fred || 02/27/2007 00:00 || Comments || Link || E-Mail|| [514 views] Top|| File under:
Who's in the News
91
[untagged]
Bookmark
E-Mail Me
The Classics
The O Club
Rantburg Store
The Bloids
The Never-ending Story
Thugburg
Gulf War I
The Way We Were
Bio
Merry-Go-Blog
Hair Through the Ages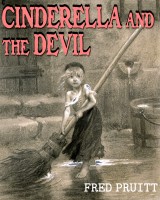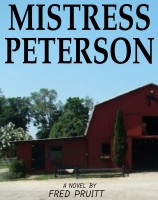 On Sale now!


A multi-volume chronology and reference guide set detailing three years of the Mexican Drug War between 2010 and 2012.

Rantburg.com and borderlandbeat.com correspondent and author Chris Covert presents his first non-fiction work detailing the drug and gang related violence in Mexico.

Chris gives us Mexican press dispatches of drug and gang war violence over three years, presented in a multi volume set intended to chronicle the death, violence and mayhem which has dominated Mexico for six years.
Click here for more information


Meet the Mods
In no particular order...


Steve White
Seafarious
Pappy
lotp
Scooter McGruder
john frum
tu3031
badanov
sherry
ryuge
GolfBravoUSMC
Bright Pebbles
trailing wife
Gloria
Fred
Besoeker
Glenmore
Frank G
3dc
Skidmark
Alaska Paul



Better than the average link...



Rantburg was assembled from recycled algorithms in the United States of America. No trees were destroyed in the production of this weblog. We did hurt some, though. Sorry.
3.230.154.129