Britain
Brit SAS soldier quits, whines about 'Merkins
Mr. Griffin sounds like a sad-sack and a moon-bat. I think the British Army is better off without him.

LONDON - An elite British soldier revealed on Sunday that he quit the army after refusing to fight in Iraq anymore on moral grounds because of the "illegal" tactics used by US troops on the ground. Ben Griffin, a member of the Special Air Service (SAS) described in an interview with the The Sunday Telegraph the experiences that led him to end his impressive army career after just three months in Baghdad.

The 28-year-old, who was discharged last June, is believed to be the first SAS soldier to refuse to go into combat and to quit the army on moral grounds. "I saw a lot of things in Baghdad that were illegal or just wrong," Griffin told the weekly newspaper in his first interview since leaving the SAS. "I knew, so others must have known, that this was not the way to conduct operations if you wanted to win the hearts and minds of the local population.

"And if you can't win the hearts and minds of the people, you can't win the war."


That's working well in Basra, where the Brit strategy has been to turn the joint over to the Iranian inspired and encouraged local gangs. Though the gangs have power, they don't respect the Brits one iota.

Griffin, who worked in the SAS's counter-terrorist team, recalled joint operations to tackle insurgents with his American counterparts. "We would radio back to our headquarters that we were not going to detain certain people because, as far as we were concerned, they were not a threat because they were old men or obviously farmers, but the Americans would say: "No, bring them back'," Griffin said. "The Americans had this catch-all approach to lifting suspects. The tactics were draconian and completely ineffective."


Except for the information.

The SAS soldier spoke of another operation, which netted a group of innocent civilians who were clearly nothing to do with the insurgency. "I couldn't understand why we had done this, so I said to my troop commander: "Would we have behaved in the same way in the Balkans or Northern Ireland?' He shrugged his shoulders and said: 'This is Iraq', and I thought: "And that makes it all right?'"

Griffin said he believed US soldiers had no respect for Iraqis, whom they regarded as "sub-human". "You could almost split the Americans into two groups: ones who were complete crusaders, intent on killing Iraqis, and the others who were in Iraq because the army was going to pay their college fees," he said. "They had no understanding or interest in the Arab culture. The Americans would talk to the Iraqis as if they were stupid and these weren't isolated cases, this was from the top down.


This is, of course, completely at odds with everything we've heard from active duty soldiers, returning soldiers, and milbloggers.

"There might be one or two enlightened officers who understood the situation a bit better but on the whole that was their general attitude. Their attitude fuelled the insurgency. I think the Iraqis detested them."
Griffin said he had reservations about going to Iraq in the first place, but went because he was a soldier and had to obey orders. He soon found it impossible to separate his personal views from his work. "It was at that stage that I knew I couldn't carry on. I was very angry, and still am, at the way the politicians in this country and America have lied to the British public about the war," Griffin said. "But most importantly, I didn't join the British army to conduct American foreign policy."


That punched his ticket to a meeting with Cindy Sheehan, I'm sure.

In March 2005, Griffin told his commanding officer while on leave that he had no intention of returning to Iraq because he thought the war was morally wrong.

The Ministry of Defence, when contacted by The Sunday Telegraph, declined to comment.
Posted by: Steve White || 03/12/2006 23:01 || Comments || Link || E-Mail|| [526 views] Top|| File under:
Iraq
Bombs kill 44, wound 200 in Baghdad Shiite slum
The feared resumption of mass sectarian violence erupted Sunday in a Baghdad Shiite slum when bombers blew apart two markets shortly before sundown, killing at least 44 people and wounding about 200.

The bloody assaults on Sadr City came only minutes after Iraqi political leaders said the new parliament will convene Thursday, three days earlier than planned, as the U.S. ambassador pushed to break a stalemate over naming a unity government.

The attackers struck with car bombs, including a suicide driver, and mortars at the peak shopping time, destroying dozens of market stalls and vehicles as the explosives ripped through the poor neighborhood as residents were buying food for their evening meals.

The neighborhood was quickly sealed off by Mahdi Army militiamen of radical anti-American Shiite cleric Muqtada al-Sadr amid pandemonium as residents searched wildly for survivors and put charred corpses into ambulances and trucks to be taken away.

Smoke billowed into the evening sky and angry young men kicked the decapitated head of the suicide attacker, who appeared to be an African, that lay in the street at a shop door, according to AP Television News video.

The nature of the attack, its use of a suicide bomber, bore the hallmarks of al-Qaida in Iraq, which has said it hoped to start a Shiite-Sunni civil conflict.

Police said they defused a third car bomb, likely preventing an even higher death toll.

Bomb blasts, rocket and gunfire also killed at least 12 other people — 10 in Baghdad — and wounded 34 Sunday. The low thud of mortar fire periodically rumbled over the city.

The Sadr City bombers struck shortly after U.S. Ambassador Zalmay Khalilzad and leaders of Iraq's main ethnic and religious blocs concluded a news conference to announce agreement to move forward the first session of the new parliament to Thursday.

The political leaders said they would open marathon meetings on Monday in an attempt to reach agreement on a new government. Khalilzad said he would be available to join the talks at any time.

Among the issues to be discussed are how many positions various blocs will get in the new government, which will fill key posts and the government's program of action.

The first parliamentary session will take place three months after Dec. 15 elections and a month after the results were certified. It sets in motion a 60-day deadline for the legislature to elect a new president, approve the nomination of a prime minister and sign off on his Cabinet.

President Jalal Talabani, a Kurd, stood by Shiite leader Adbul-Aziz al-Hakim and other Kurdish, Sunni Arab and secular leaders to make the announcement.

Khalilzad said a permanent government needed to be in place quickly to fill the "vacuum in authority" at a time of continuing effort by "terrorists to provoke sectarian conflict."

"To deal with the threat, (there is) the need on an urgent basis to form a government of national unity," Khalilzad said.

Al-Hakim, head of the powerful Shiite Supreme Council for the Islamic Revolution in Iraq, agreed that forming a government was imperative.

"There was a determination from all the leaders to assume their responsibility to deal with this crisis. We have to get Iraq out of the situation it is in now," he said, standing outside Massoud Barzani's Kurdish Democratic Party headquarters.

Present in addition to Khalilzad, Talabani, al-Hakim and Barzani were Adnan al-Dulaimi, leader of the largest Sunni bloc in parliament and Adnan Pachachi, a secular Sunni representing Ayad Allawi, a Shiite and former prime minister.

Prime Minister Ibrahim Al-Jaafari, a Shiite, did not attend the meeting in the U.S.-controlled Green Zone but met earlier Sunday with Talabani.

Al-Jaafari's candidacy for a second term as prime minister is one of the major issues in dispute as some Kurdish, Sunni and secular leaders argue he is too divisive and did too little to contain the sectarian that killed hundreds after being unleashed by the Feb. 22 destruction of the famed golden dome atop the Askariya shrine in Samarra.

Iraqis had feared such an attack like the one that hit the Shiite slum on Sunday was coming, especially after al-Sadr's fighters stormed out of the slum to take revenge on Sunni Muslims and their mosques after the Samarra attack.

"After Sadr City's reaction to the bombing of our holy shrine in Samarra, we were expecting bombing attacks," said Amer al-Husseini, a black-turbaned cleric who serves as an aide to al-Sadr.

He said the Mahdi Army militia had mobilized its members Sunday night.

The Iraqi Islamic Party, the country's largest Sunni Muslim group, condemned the bombings, which it said were "carried out by the enemies of our nation who don't like to see Iraqis united or living in a stable country."

In a statement, the group urged all Iraqi political groups to cooperate "in order to put an end to the bloodshed that has targeted all Iraqis of all religions and sects and to speed the formation of a national unity government that works for the security of citizens."

On March 4, Gen. John Abizaid, chief of the U.S. Central Command, also predicted another such attack by terrorists trying to spark all-out civil war in the country.

"They'll find some other place that's undefended, they'll strike it and they'll hope for more sectarian violence," the general said after a two-day visit to Baghdad.

Formation of a strong central government is key to U.S. hopes to announce troop withdrawals beginning this summer. Key military leaders were expected to make recommendations on that step in meetings with President Bush in the coming days. The intensification of Khalilzad's political efforts appeared dictated by the need for progress before the coming meetings in Washington.


Posted by: lotp || 03/12/2006 21:33 || Comments || Link || E-Mail|| [310 views] Top|| File under:
Europe
Dhimmitude: Steyn Banned In Britain
Mark Steyn's column is no longer available in the British press; according to the Guardian's Lionel Shriver, Steyn has now been dropped from both the Sunday Telegraph and the Spectator. (Hat tip: Tim Blair.)

And there's very little doubt that it's because of his clear-headed, uncompromising writing about Islam.


his latest:
Media shockingly ignorant of Muslims among us
Posted by: Frank G || 03/12/2006 20:32 || Comments || Link || E-Mail|| [369 views] Top|| File under:
EU Considers Divesting Freedom of Speech
Deep divisions have appeared among European Eunion governments over suggestions that they should alter their blasphemy laws to protect Islam, and not just Christianity.

Abdullah Gul, the Turkish foreign minister, sparked disagreement among his EU counterparts at a weekend meeting in Austria, when he called for European nations to review existing laws, to ensure they outlawed the "defamation" of all religions.

Mr Gul told a meeting of EU and Balkan foreign ministers in Salzburg that many Muslims believed that European laws amounted to a double-standard, protecting established Christian religions, and banning anti-Semitism and Holocaust denial, while doing nothing to defend Muslims who felt offended.

He said several European nations already maintained laws against religious defamation. "However, these restraints sometimes only apply to the established religions of the concerned countries. I would like to call on you here to start a process of re-examination of your legislations to ensure that these restraints apply to all religions equally."

However, Bernard Bot, the Dutch foreign minister, told reporters: "We have freedom of speech. That means that Mr Gul can say what he wants and I can say what I want. And I think that this [Mr Gul's idea] is superfluous."
Posted by: Captain America || 03/12/2006 20:31 || Comments || Link || E-Mail|| [404 views] Top|| File under:
Say Cheese: De Villepin fights for his political life
Dominique de Villepin, France's prime minister, was fighting for his political survival last night after a week of protests over his flagship youth employment scheme, culminating in students occupying the Sorbonne for the first time since May 1968.

Facing his sternest test since taking up office last June, Mr de Villepin said on France's main television news programme last night that his Bill "will be applied" but intimated that it could be tweaked.

His words came a day after 1,200 riot police stormed the Sorbonne and evicted around 200 students who had been staging a sit-in in Paris's historic university - the centre of the student riots of May 1968.

The students were calling on Mr de Villepin to drop his First Employment Contract (CPE) - a youth job scheme aimed at cutting France's woeful youth unemployment rate by making it easier to hire and fire young recruits in their first two years in a company. They argue that the scheme - a personal initiative of the prime minister - simply increases job insecurity.

Last Tuesday, half a million secondary school pupils and university students took to the streets to protest against the CPE. Half of France's 84 universities are at least partially on strike. More demonstrations are expected this week in a move that student unions and the French Left hope will force Mr de Villepin into an embarrassing U-turn and resignation.

Last night Mr de Villepin stuck to his guns, but said he intended to introduce "new guarantees" for employees under the scheme and vowed to work with labour leaders to defuse tensions.

The protests are the clearest sign yet that Mr de Villepin's 10-month honeymoon period with the French is over, and are a blow to his presidential ambitions.

In the past three weeks his popularity ratings have plummeted after a series of setbacks: a face-losing fiasco involving the decommissioned Clemenceau aircraft carrier, his slow reaction to a mosquito-borne viral epidemic on Reunion island and a government U-turn on a Bill on internet file-sharing.


Posted by: Captain America || 03/12/2006 20:25 || Comments || Link || E-Mail|| [306 views] Top|| File under:
Science & Technology
3 girls dead. bird flu or bird flu panic?
Two girls have died in Georgia during in the two days and parents of their fellow schoolers suppose the victims had bird flu.

7-year-old girl died after physicians were unable to save her, Interfax news agency reported. The official verdict was acute pneumonia. Two days before, a 12-year-old girl who studied at the same school in the Georgian capital of Tbilisi, died of the same disease.

Georgian Health Ministry officials refute the reports that the girls could had contracted bird flu saying that no virus of this infection had been found in the victims' blood.

Earlier, a girl died in Azerbaijan after being hospitalized for bird flu-like symptoms. However, the health ministry declined to reveal official cause of death.
Posted by: Anonymoose || 03/12/2006 20:05 || Comments || Link || E-Mail|| [425 views] Top|| File under:
Home Front: Politix
Daschle May Run for President (on Amnesia Party)
Former Senate Democratic leader Tom Daschle, accusing the GOP of spreading a message of fear, says he is considering a 2008 presidential bid.

"I haven't ruled anything out or anything in at this point," Daschle said in an interview Saturday night after a hometown dinner in his honor.

"I'm encouraged by the strong support many people have voiced for my candidacy around the country and in South Dakota. I'll make a decision at some point later on this year," he said.

Daschle said President Bush and Republicans have overemphasized the importance of the war on terror, and he said the U.S. is no safer now than it was before the Iraq invasion.


Posted by: Captain America || 03/12/2006 16:49 || Comments || Link || E-Mail|| [299 views] Top|| File under:
Israel-Palestine-Jordan
Israel threatens to kill prisoners
Except that they'll do it if they cease being prisoners, in which case they won't be prisoners but unpunished murderers.

ISRAEL is prepared to assassinate four Palestinians accused in the 2001 murder of an Israeli tourism minister if they are released from jail, Israeli television reported today. Security forces and the army are prepared to take immediate action to either "eliminate or arrest" the militants if Palestinian president Mahmud Abbas organises their release from the West Bank's Jericho prison, Israel's second television channel said.

The report said Defence Minister Shaul Mofaz had already warned several times Israel would not allow the four, who are part of the Popular Front for the Liberation of Palestine (PFLP), to live in freedom. Among the four is jailed PFLP leader Ahmed Saadat, who was voted into parliament in January's Palestinian general election.

Abbas said on March 7 he was ready to release Saadat, provided the PFLP took all responsibility for his security.

"I have no objection to Ahmed Saadat leaving prison tomorrow on condition that I receive a letter from the (PFLP) political office stipulating that I am not responsible for what happens to him," Abbas said. Abbas has recently said he feared Saadat could be assassinated by Israel if released from prison. Israel accuses Saadat, who has been jailed since August 2002 under British-US supervision, of being involved in the killing of Israeli tourism minister Rehavaam Zeevi, shot dead by a PFLP militant in 2001.
Posted by: Oztralian || 03/12/2006 16:31 || Comments || Link || E-Mail|| [328 views] Top|| File under:
Europe
Power and Weakness
By Robert Kagan
It is time to stop pretending that Europeans and Americans share a common view of the world, or even that they occupy the same world. On the all-important question of power — the efficacy of power, the morality of power, the desirability of power — American and European perspectives are diverging. Europe is turning away from power, or to put it a little differently, it is moving beyond power into a self-contained world of laws and rules and transnational negotiation and cooperation. It is entering a post-historical paradise of peace and relative prosperity, the realization of Kant's "Perpetual Peace." The United States, meanwhile, remains mired in history, exercising power in the anarchic Hobbesian world where international laws and rules are unreliable and where true security and the defense and promotion of a liberal order still depend on the possession and use of military might. That is why on major strategic and international questions today, Americans are from Mars and Europeans are from Venus: They agree on little and understand one another less and less. And this state of affairs is not transitory — the product of one American election or one catastrophic event. The reasons for the transatlantic divide are deep, long in development, and likely to endure. When it comes to setting national priorities, determining threats, defining challenges, and fashioning and implementing foreign and defense policies, the United States and Europe have parted ways.

It is easier to see the contrast as an American living in Europe. Europeans are more conscious of the growing differences, perhaps because they fear them more. European intellectuals are nearly unanimous in the conviction that Americans and Europeans no longer share a common "strategic culture." The European caricature at its most extreme depicts an America dominated by a "culture of death," its warlike temperament the natural product of a violent society where every man has a gun and the death penalty reigns. But even those who do not make this crude link agree there are profound differences in the way the United States and Europe conduct foreign policy.

The United States, they argue, resorts to force more quickly and, compared with Europe, is less patient with diplomacy. Americans generally see the world divided between good and evil, between friends and enemies, while Europeans see a more complex picture. When confronting real or potential adversaries, Americans generally favor policies of coercion rather than persuasion, emphasizing punitive sanctions over inducements to better behavior, the stick over the carrot. Americans tend to seek finality in international affairs: They want problems solved, threats eliminated. And, of course, Americans increasingly tend toward unilateralism in international affairs. They are less inclined to act through international institutions such as the United Nations, less inclined to work cooperatively with other nations to pursue common goals, more skeptical about international law, and more willing to operate outside its strictures when they deem it necessary, or even merely useful.1
Continued on Page 49
Posted by: john || 03/12/2006 16:28 || Comments || Link || E-Mail|| [315 views] Top|| File under:
India-Pakistan
An open letter to Congress on the US-India nuclear agreement
An open letter to the Members of Congress from a group of eminent scholars, diplomats and former US Government officials calling for an endorsement of the India- US civil nuclear cooperation agreement.

Washington, DC
March 10, 2006

The Administration will soon present to the Congress a request for action to implement the agreement between President Bush and Prime Minister Manmohan Singh providing for civilian nuclear cooperation with India. The signatories to this letter urge your support for the necessary legislation. This recommendation is based on our extensive experience and expertise relating to non-proliferation policy, security issues in Asia, the domestic economic and political environment in India and India-U.S. relations.

Congress should support the agreement to promote U.S. strategic interests, U.S. non-proliferation goals, U.S. energy security and global efforts to reduce greenhouse gas emissions leading to global warming. Failure to implement it would be a body blow to the development of the strong relationship with India so important to achieving U.S. goals in Asia and beyond. We present herewith the case for the agreement and our response to the arguments put forward in Congressional testimony by critics of the accord.

As Mohammed El Baradei, Director General of the International Atomic Energy Agency, said following the President's visit to New Delhi, "this agreement is an important step towards satisfying India's growing need for energy. It would also bring India closer as an important partner in the non-proliferation regime… It would be a step forward toward universalization of the international safeguards regime."
Continued on Page 49
Posted by: john || 03/12/2006 16:21 || Comments || Link || E-Mail|| [301 views] Top|| File under:
Home Front: Politix
Feingold Calls for Bush's Censure For Spying
In an exclusive interview on "This Week with George Stephanopoulos," Democratic Sen. Russ Feingold called on the Senate to publicly admonish President Bush for approving domestic wiretaps on American citizens without first seeking a legally required court order.

"This conduct is right in the strike zone of the concept of high crimes and misdemeanors," said Feingold, D-Wis., a three-term senator and potential presidential contender.


and violator of political free speech. Censor and partisan incumbant protector


He said President Bush had, "openly and almost thumbing his nose at the American people," continued the NSA domestic wiretap program. President Bush has long asserted that the so-called 'warrantless wiretaps' are an essential tool in the war on terror.

But in a copy of the censure resolution obtained by ABC News, Feingold asserts the president, "repeatedly misled the public prior to the public disclosure of the National Security Agency surveillance program by indicating his administration was relying on court orders to wiretap suspected terrorists inside the United States." Feingold cites three instances over a year-long period in which Bush outlined the necessity of a court order or a judge's permission prior to a domestic wiretap of a U.S. citizen.

Senate Majority Leader Bill Frist, R-Tenn., also appearing exclusively on "This Week," defended Bush. "Russ is just wrong, he is flat wrong, he is dead wrong," Frist said.


he's an asshole too


The most recent ABC News/Washington Post poll put the president's approval rating at 41 percent, nearly a career low. But that not necessarily mean Feingold's censure resolution will succeed.


biased poll, biased results, and you can't get him below 41%? Well, where are the MSM in confidence ratings? 15%?


Censure, essentially a public disapproval by the Senate as a whole, has only been applied to one president, Andrew Jackson, in a politically-charged move the Senate historian's office describes as "unprecedented and never-repeated tactic."

Frist called the censure attempt "political" and a "terrible, terrible signal" to enemies of the U.S. abroad. He assured Stephanopoulos that the resolution would never gain traction in the Republican-controlled Senate.

Feingold, best known for his bipartisan fight for campaign finance reform with Sen. John McCain, R-Ariz., intends to introduce the resolution this week — insisting the move is not a cheap anti-american security political stunt. "We, as a Congress, have to stand up to a president who acts like the Bill of Rights and the Constitution were repealed on Sept 11, [2001]," Feingold said.

Video of Feingold's and Frist's full interviews will be posted at www.thisweek.abcnews.com.
Posted by: Frank G || 03/12/2006 15:43 || Comments || Link || E-Mail|| [511 views] Top|| File under:
Home Front: Politix
Can Islam live with the rest of the World?
But Mr Bush was staking his bet on the assumption that the Islamists were not speaking for Islam; that the world's Muslims long for modernity; that they are themselves repelled by the violence of the terrorists; that, most significantly, Islam is in its nature a religion that can be "internalized", like the world's other great religions, and that the traditional Islamic aspiration to conjoin worldly political with otherworldly spiritual authority had somehow gone away.

The question, "But what if they are not?" was never seriously raised, because it could not be raised behind the mud curtain of political correctness that has descended over the Western academy and intelligentsia. "Ideas have consequences", and the idea that Islam imagines itself in a fundamental, physical conflict with everything outside of itself, is an idea with which people in the contemporary West are morally and intellectually incapable of coming to terms. Hence our continuing surprise at everything from bar-bombings in Bali, to riots in France, to the Danish cartoon apoplexy.

My own views on the issue have been aloof. More precisely, they have been infected with cowardice. I am so "post-modern" myself that I, too, find it almost impossible to think through the corollaries from our world's hardest fact. And that fact is: the post-Christian West is out of its depth with Islam.
Posted by: Nimble Spemble || 03/12/2006 14:02 || Comments || Link || E-Mail|| [513 views] Top|| File under:
-Short Attention Span Theater-
Views on the reaction to Freedom of Expression or ReFreedom of Ignorance?
By Fazal Amin Beg



very long personal opinion essay deleted.

This is not the first such piece submitted to Rantburg and authored by F.A. Beg. Earlier submissions were deleted without being posted - including the other 2 submitted today.

Please note that Rantburg is not the place for regular submissions of very long personal opinion pieces authored by the submitter (or by some 3rd person who may differ from the submitter when that person is not a well known and well respected commentator on public affairs).

You clearly have many things you wish to contribute to the general discussion about Muslim and Western cultures. May I suggest you look at Blogspot or other places where you can publish a weblog of your own? An occasional link to a specific article at your own weblog may be appropriate and useful here if it adds a new point of view to a current discussion. But not entire personal essays, please.
Posted by: Grating Gruns3185 || 03/12/2006 13:18 || Comments || Link || E-Mail|| [276 views] Top|| File under:
Syria-Lebanon-Iran
Iranian Gov't to look into issue of youth unemployment
President Mahmoud Ahmadinejad said that his government was determined to put priority to solving the problem of unemployed youth in the country. Ahmadinejad, who arrived in Poldokhtar city Thursday morning on the second day of a two-day visit of this western province, made the remark while addressing local officials and residents of the city.



Big problem for Iran. The Iranian government officially (CIA factbook) estimated 2004 national unemployment at 11.2%.

But a 2004 report commissioned by Iran's Management and Plan Organization put the total national unemployment rate at 13.2%, and predicted if the level held up, the jobless rate among the 15-29 age group would reach 52% by 2006. Another 2004 report put unemployment at 34% among 15-24 year olds.
Posted by: Pappy || 03/12/2006 11:30 || Comments || Link || E-Mail|| [321 views] Top|| File under:
China-Japan-Koreas
7th round of India-China boundary talks get under way
Chinese Vice-Foreign Minister and Special Representative on boundary talks with India Dai Bingguo called on Prime Minister Manmohan Singh on Saturday morning ahead of his meeting with his Indian counterpart, M.K. Narayanan, at Hyderabad House here.

Speaking in the Lok Sabha, the Prime Minister said after his meeting with Mr. Dai that India's relations with China were both stronger and warmer. "Even today our two Special Representatives are discussing the issues of boundary settlement."

Mr. Narayanan and Mr. Dai held formal talks for about one-and-a-half-hours. The talks, spread over three days, will shift to Kottayam in Kerala on Sunday and Monday.

Seventh round

This is the seventh round on the boundary question between the Special Representatives. As is the practice, a statement recording the fact that the talks took place will be issued after the discussions are over.

In a bid to build trust, neither the Indian nor Chinese side has said anything on the nature of discussions since the mechanism of Special Representatives was set up in June 2003.

Earlier in the week, PTI quoted a Chinese Foreign Ministry spokesman as saying in Beijing, "China believes that as long as the two sides proceed forward and conduct patient, thorough and friendly consultations in the spirit of mutual understanding and mutual accommodation, we can find a fair and reasonable framework acceptable to both sides so as to lay the foundation for the final settlement of the boundary issue."
Posted by: john || 03/12/2006 10:18 || Comments || Link || E-Mail|| [316 views] Top|| File under:
India-Pakistan
India Is Not a Precedent
Circumstances Justify the 'Double Standard' of Our Nuclear Deal

Imagine a huge nation, a huge democracy, increasingly prosperous, increasingly powerful and increasingly sympathetic to the ideological and strategic objectives of the United States and its democratic allies around the world. Imagine that this powerful, prosperous, democratic nation sits on the same continent with Russia and China, two huge geopolitical problems waiting to happen. Imagine that this nation possesses a navy capable of helping patrol strategically vital waterways and a military force capable of acting as a deterrent against powerful neighbors. Finally, imagine that this nation, despite its power, has no record of using it for aggressive purposes but has been a remarkably peaceful and often constructive member of the global community.

Would we or would we not want to have the closest possible relationship, partnership, even alliance with such a country as we head into an uncertain future?

The answer, as Bismarck would have said, is a no-brainer. That is why earlier this month the Bush administration made a deal with this nation, India, to provide it with civilian nuclear technology. In the process, the administration effectively let India off the hook for its decades-old nuclear weapons program and made an exception to its otherwise strict refusal to provide civilian nuclear technology to nations that do not abide by certain international guidelines. The result, critics have asserted, is that other nations may be encouraged to follow India's path and that the nuclear nonproliferation "regime" has therefore been damaged.

No doubt it has been damaged. But the question is whether the benefits outweigh the costs. I will leave to others the matter of whether this deal will really encourage, say, Brazil or South Africa to resume nuclear weapons programs they long ago abandoned, though I'm inclined to doubt it. The bigger question likely to consume endless hours of hearings on Capitol Hill in coming weeks is what effect the deal will have on the problem of Iran. Some will argue that the Indian nuclear deal harms efforts to halt Iran's nuclear weapons program because it erects a double standard: We are willing to let India do what we are not willing to let Iran do.

The question is interesting in theory. In the real world, it's not that interesting. The notion that the Indian deal will set back prospects for a diplomatic deal with Iran assumes that such prospects exist. All available evidence suggests otherwise. The Iranian government appears committed to building nuclear weapons and will not be deterred by threats -- except possibly the threat of removal by military means -- or won over by blandishments. It has risked international isolation and economic sanctions and even the remote threat of U.S. air and missile strikes to keep its program going. Are we supposed to believe that the main obstacle standing in the way of a happy resolution to the Iranian nuclear crisis is now the Indian deal?

As for double standards, yes, we have double standards. The nuclear Non-Proliferation Treaty erected a gargantuan double standard. It declared that possession of the world's most devastating and militarily decisive weapons would be limited to the five nations that already possessed them. And this was a particularly mindless kind of double standard, since membership in the nuclear "club" was not based on justice or morality or strategic judgment or politics but simply on circumstance: Whoever had figured out how to build nuclear weapons by 1968 was in. At least our double standard for India makes strategic, diplomatic, ideological and political sense.

Nor should we delude ourselves that the nuclear double standard has been preserved over the years by a treaty. If other nations have denied themselves nuclear weapons programs it is because (a) they did not believe they needed them, (b) they did not have the wherewithal to build them or (c) they feared punishment at the hands of the nuclear powers if they tried to build them. To the degree that nonproliferation has succeeded, it has been due less to the treaty than to the concerted actions of the nuclear powers. And to the degree that it has failed, that is also due to the actions of the nuclear powers, which provided materials and technologies to states such as Pakistan, North Korea and Iran.

In fact, the nonproliferation "regime" may now be collapsing. That doesn't mean we should precipitously abandon it. We have an interest in slowing the proliferation of nuclear weapons, and the nonproliferation regime remains one tool of persuasion. But as in the past, and as always in international affairs, there must be some adjustment to reality. One aspect of the present reality is that India has long been a nuclear power, and this deal doesn't make it more of one. Another part of the present reality is that North Korea and Iran are probably going to be nuclear powers, too, and in any case the nonproliferation "regime" is not going to stop them.

Were Congress somehow to reject the administration's deal in some effort to maintain a consistent principle on nonproliferation, it would have no effect on Iran's decisions. But that futile gesture would have a devastating effect on U.S. relations with India. In our less-than-ideal world, where, we are often told, America needs good friends and allies, that would be a terrible bargain.

Robert Kagan, a senior associate at the Carnegie Endowment for International Peace and transatlantic fellow at the German Marshall Fund, writes a monthly column for The Post.
Posted by: john || 03/12/2006 10:08 || Comments || Link || E-Mail|| [287 views] Top|| File under:
Home Front: Politix
PA gov loses it - seizes reporter's recorder during interview
Gonna be an interesting election year in my old home state. Could Rendell become a real liability for the Dems in this purple state? excerpt:

An angry Gov. Ed Rendell took a tape recorder away from a newspaper reporter during an impromptu interview this week, refusing to give it back for several minutes, according to the paper. ...

Rendell has been involved in other confrontations with reporters, including grabbing the neck of a Philadelphia Inquirer reporter in May 1994 when he was the city's mayor. Philadelphia Daily News columnist Gar Joseph, in a Friday item entitled "Rendell 6, reporters 0," cites five other alleged physical confrontations with reporters from the Inquirer or Daily News.

In February 1999, the Daily News also reported that Rendell grasped a reporter's notebook after becoming angry during an interview.


Posted by: lotp || 03/12/2006 09:35 || Comments || Link || E-Mail|| [286 views] Top|| File under:
Down Under
Ban remains on uranium sales to India: Downer
Australia will maintain its ban on uranium exports to India and other countries which have not signed the Nuclear Non-Proliferation Treaty, Foreign Minister Alexander Downer has said. His comments dashed hopes in New Delhi that the stance could be softened to help India meet soaring energy demand.

Mr Downer said he would not change Australia's 30-year-old policy of not exporting uranium to treaty non-signatories. "There's no basis at this stage for us changing that policy now," he said on ABC-TV. "We don't have any intention at this stage to change our policy in relation to uranium exports to those three countries, which are India, Pakistan and Israel, that haven't signed the Nuclear Non-Proliferation Treaty," he added.

India's request to buy uranium from Australia, which has almost half the world's known resources, followed a landmark deal between India and the United States on civil nuclear energy, reached during a visit by U.S. President George Bush in early March. Australian Prime Minister John Howard, during his own visit to India last week, made positive noises about the U.S. agreement and left officials upbeat on the prospect of expanding a nuclear energy industry which accounts for just three percent of output.

Mr Downer said he was still keen to see the finer details of the U.S.-Indian nuclear technology trading agreement.
Posted by: Oztralian || 03/12/2006 08:11 || Comments || Link || E-Mail|| [294 views] Top|| File under:
India-Pakistan
Pak blamed for rendering UN resolutions on Kashmir irrelevant
These Pakistanis just don't understand Indian Kashmiri politicians. They routinely underestimate them. The Kashmiri politician Omar Abdullah was the junior Foreign Minister of India under Vajpayee. The last Kashmiri chief minister Mufti Sayeed was once an Indian Federal Home (Interior) Minister


ISLAMABAD, Mar 11: Doing some plain speaking, National Conference, chairman, Omar Abdullah has virtually blamed Pakistan for rendering UN resolutions on Kashmir irrelevant, saying that the map of parts seized by it has undergone a change since 1947. "Why the (UN) resolutions were not implemented? because the conditions that needed for implementation were never created right from the day one," he said when asked about his stand on the issue by journalists at a dinner here last night hosted by Foreign Minister Khurshid M Kasuri for leaders from Jammu and Kashmir who are participating in a conference on resolution of the Kashmir issue.

The UN resolutions, he said, were meant to be implemented in the entire State of Jammu and Kashmir as it existed in 1947. "That State today ceases to exist and doubt very much whether we can be able to turn back the clock."

"Those resolutions are (applicable) for both sides of Kashmir which includes Aksai Chin (part ceded by Pakistan to China) and Northern Areas (parts governed directly by Islamabad)," he said, visibly causing discomfort to Kasuri who said Pakistan's position on the issue was well known. Drawing a comparison between Jammu and Kashmir and the areas of the State under Pakistan's control, the NC leader said "Jammu and Kashmir in India is exactly what it was in 1947. Not an inch of territory has been changed. Ask yourself the same question regarding the areas of Jammu and Kashmir with Pakistan. Does the map of J and K of Pakistan in 1947 resembles what it is now? If it doesn't, then that is the answer to your question why UN resolutions cannot be implemented."
Continued on Page 49
Posted by: john || 03/12/2006 07:40 || Comments || Link || E-Mail|| [372 views] Top|| File under:
Home Front: WoT
Raw Meat for Rantburgers
Old Europe Tries To Sugarcoat Its Condescension
Finding Unity On Terrorism

By Wolfgang Ischinger [German ambassador to the U.S.]

When I presented my credentials to President Bush in the summer of 2001, the Atlantic was quiet. The risks confronting the transatlantic community appeared to be few, well defined and manageable. As a new ambassador in Washington, I expected to find enough time to refresh my pilot's license.

Then came Sept. 11. At first the traumatic events of that day appeared to bring the West together. NATO took the initiative to invoke Article 5, the defense clause of the North Atlantic Treaty, for the first time in the 50-year history of the alliance. Shortly thereafter, the German government took a step unprecedented in postwar history by dispatching troops abroad, to Afghanistan. The transatlantic community defined our shared objectives as pursuing international terrorism, and denying terrorists safe haven in Afghanistan and elsewhere.

Today, as we continue to pursue these objectives, an even more complex challenge confronts us: radical Islam and the likelihood of even greater terrorist threats and a potential for escalating political, cultural and religious tension between the West on the one hand and the Muslim world on the other.

The situation is particularly serious because security threats and instability in the greater Middle East have continued to grow. In Iraq, terrorist violence remains widespread, along with civil strife and sectarian political division, with no good end in sight. In Iran, hope for a negotiated settlement regarding that country's nuclear ambitions has become uncertain. The future of the international nonproliferation regime is at risk; a Shiite nuclear capability might lead to Sunni nuclear ambitions. At the same time, Iran appears to be the principal beneficiary of growing Shiite influence in the region, adding a new element of regional instability.

The dream of transforming the entire region by getting rid of Saddam Hussein and creating democracy through elections has turned out to be elusive. In Iraq, Iran, Egypt and the Palestinian territories, recent elections have actually tended to strengthen radical political groups. While the very holding of elections in Iraq and the Palestinian territories is a success, these developments have so far not contributed to regional stability -- on the contrary.

Regarding the Israeli-Palestinian conflict, it is difficult, after the Hamas victory, to imagine how a negotiating process leading to the proposed two-state solution can be conducted and concluded in the near term.

In short, there is more than enough fuel available in the region to further stoke the radical fire. What is new is that the battleground of this emerging larger conflict will most likely not be in the continental United States, as was the case on Sept. 11, but rather in the European-Mediterranean space: Europe, or Europe's back yard.

What is also new is the element of personal fear beginning to descend upon Europeans -- as it descended upon Americans on Sept. 11. This is the fear inspired not only by terrorist train bombings in London and Madrid but by political assassinations in the Netherlands and, more recently, the dramatic escalation of the cartoon controversy in Denmark. It is the fear of being personally threatened. Europe would cease to be the Europe we know, love and admire, if its people came to fear that insisting on their values and their way of life might put their safety and lives at risk.

Will Europeans and Americans find a common answer to this challenge? Some appear all too willing to speak of the "clash of civilizations" as a self-fulfilling prophecy. Some in Europe might wish to go so far as to identify America's war in Iraq as the source of all problems, and some might prefer to dissociate themselves from a common transatlantic position, believing that the battlefield would then shift away from Europe. In America, the old prejudice against a weak Europe with inefficient leadership, unable or unwilling to defend itself and to deal with the issue of Muslim integration, might be reinforced.

How, then, should we move forward? Here are three simple thoughts:

· First, no serious effort has been undertaken to create a security structure for the Middle East -- the most volatile and, because of its oil resources, most important of all regions. Incorporating Israel into NATO, as has recently been proposed, would satisfy neither Israel's security needs nor those of the West. It would only exacerbate tension between NATO and the Arab world. Instead, an effective regional security arrangement would need to take into account the interests of Israel as well as those of Iran and the Arab countries, and it would need to be led and supported by the United States, Europe and Russia. As has recently been suggested, the U.N. Security Council might provide a framework for the elaboration of such an arrangement.

· Second, as repeatedly suggested by German Chancellor Angela Merkel, NATO's role as the central forum for discussing and deciding transatlantic security issues should be strengthened. Europeans should make clear their desire for America to remain a European power. Those in Europe who believe that the European Union would be in a better position to develop its own defense policy if it were weaned from American military support are unwittingly playing into the hands of American isolationists -- to the detriment of European security. And those in Europe who continue to believe Europe should define its security policy independently from the United States have failed to understand that such an approach would inevitably divide the European Union.

· Third, the West -- as a political and moral concept -- must remain united. This is about more than just NATO, the European Union and free trade -- it is about the legacy of the European Enlightenment. Opposing absolutism, and believing in people's ability to create self-balancing and self-regulating, just, relativist and secular political systems: That is the Enlightenment's gift to the world, and it continues to be the West's promise.

But the West can lead only if it in turn is led responsibly by the United States as the only superpower, and if it can reoccupy the all-important moral high ground, which has, in the eyes of many, largely been lost in the course of post-Sept. 11 events. One reason for this may be that we are not united on the issue of war and peace. Are we at war, as the United States claims, or are we just fighting terrorism, as Europeans believe? This is a fundamental political issue with the potential to either unite or split the West.

Many people in other parts of the world doubt whether our struggle against terrorism and for freedom, democracy and human rights is a struggle worth joining, a struggle with which they can or should identify. If we, the Western countries, are being measured by a higher standard than others, we should accept that and lead by example.

This is therefore the central challenge for the West in 2006: how to regain the moral high ground.

Not winning the war - heavens no!

The pursuit of post-Enlightenment ideals requires us to demonstrate that even as we fight terrorism we are prepared to take into account the interests of the global community, of all those whose cooperation we seek, whose values and culture we respect, and whose development and prosperity we support.

We must refuse to see that as a false choice despite evidence to the contrary; we must refuse to pit one religion against all of the others another.

Define "must"

The choice is between absolutism and relativism, between totalitarianism and the liberty dignity of the individual. That is the post-Enlightenment lesson the West can offer, and it is a legacy worth defending.

As I prepare to leave Washington for London, one thing is clear: There will be even less time in the future to take flying lessons.

We're too busy studying shari'a law now.



The writer ended his tour as Germany's ambassador to the United States yesterday.
Posted by: ryuge || 03/12/2006 07:39 || Comments || Link || E-Mail|| [411 views] Top|| File under:
Syria-Lebanon-Iran
Iran builds a secret underground complex
Iran's leaders have built a secret underground emergency command centre in Teheran as they prepare for a confrontation with the West over their illicit nuclear programme, the Sunday Telegraph has been told. The complex of rooms and offices beneath the Abbas Abad district in the north of the capital is designed to serve as a bolthole and headquarters for the country's rulers as military tensions mount. The recently completed command centre is connected by tunnels to other government compounds near the Mossala prayer ground, one of the city's most important religious sites. Offices of the state security forces, the energy department and the Organisation of Islamic Culture and Communications are all located in the same area.

The construction of the complex is part of the regime's plan to move more of its operations beneath ground. The Revolutionary Guard has overseen the development of subterranean chambers and tunnels - some more than half a mile long and an estimated 35ft high and wide - at sites across the country for research and development work on nuclear and rocket programmes.

The opposition National Council of Resistance of Iran (NCRI) learnt about the complex from its contacts within the regime. The same network revealed in 2002 that Iran had been operating a secret nuclear programme for 18 years. The underground strategy is partly designed to hide activities from satellite view and international inspections but also reflects a growing belief in Teheran that its showdown with the international community could end in air strikes by America or Israel. "Iran's leaders are clearly preparing for a confrontation by going underground," said Alireza Jafarzadeh, the NCRI official who made the 2002 announcement.


...more...RTWT...
Posted by: Cloth Snatch4013 || 03/12/2006 07:15 || Comments || Link || E-Mail|| [606 views] Top|| File under:
Syria-Lebanon-Iran
Russia deal 'off Iran's agenda'
Iran says Moscow's compromise proposal on its nuclear programme is "off the agenda", after the Islamic Tyranny Republic was reported to the UN Security Council. A foreign ministry spokesman said "circumstances have changed".

Russia has sought to persuade Iran to move its enrichment programme to Russian territory, which would allow closer international monitoring.

On Wednesday, the UN nuclear lapdog watchdog referred Iran to the council, which has the power to impose sanctions.

"The Russian proposal is not on our agenda any more," foreign ministry spokesman Hamid Reza Asefi told reporters.

"Circumstances have changed. We have to wait and see which votes can be bought how developments unfold within the five veto-holding countries [on the council]," he said.

Iran has vowed to resist international pressure, insisting it has the right to

"

civilian

"

nuclear technology. It denies the obvious US and EU accusations that it is seeking to develop nuclear weapons.

The Russian proposal had been seen by many of the most naive as a last chance for Iran to compromise with the UN nuclear doormat watchdog, the International Atomic Energy Agency (IAEA).

Last month, Iran agreed in principle on a joint smokescreen venture with Russia to enrich uranium, but said further delaying tactics talks were needed.

Tehran then suggested a compromise deal last week, in which it would be allowed to enrich a small amount of uranium for the next holocaust research purposes, in return for accepting the Russian proposal. The US and Russia ruled out the idea.

Tehran's proposal came days before an IAEA report on Iran's nuclear programme was forwarded to the UN Security Council for specious consideration of unlikely possible punitive action.

It is expected to discuss the issue as early as this week.

The council has the power to impose sanctions, but it is not clear that all its key members would back them.

Diplomats suggest the Security Council could start the process by putting out a statement calling for Iran to suspend its uranium enrichment activities and asking the IAEA to report on whether or not it complies.
Both a statement and a report? Who says the UN can't get tough?

The IAEA report said the Iranians had begun feeding uranium gas into centrifuges, a first step in a process that can produce fuel for nuclear reactors or bomb material.

IAEA head Mohamed ElBaradei said in the report that he was unable to confirm that Iran was not seeking nuclear weapons.


Not being able to confirm things is an ElBaradei specialty.
Posted by: ryuge || 03/12/2006 04:37 || Comments || Link || E-Mail|| [299 views] Top|| File under:
Afghanistan
Suicide bomber kills 3 in Kabul
A car carrying explosives blew up Sunday near the convoy of a senior politician in the Afghan capital, killing two suspected suicide attackers and a bystander and injuring four other people, police said. Sibghatullah Mujaddedi, the head of a commission leading efforts for reconciliation between the Afghan government and Taliban militants, was driving to work when the explosion occurred. Mujaddedi and others in his convoy were not hurt, police official Zalmay Huryakhil said.

Two vehicles in Mujaddedi's convoy were damaged, an Associated Press reporter saw. The four-wheel-drive vehicle with tinted windows usually used by Mujaddedi had shattered windows and one side was riddled with shrapnel. "It was a very dangerous conspiracy against Mujaddedi. Mujaddedi is fine. He is in his office," said Syed Sharif Yousafi, a Mujaddedi aide. Mujaddedi is also head of the upper house of the Afghan Parliament.


Sibghatullah is also a former president of Afghanistan, from 1992, I believe. He was chosen because he was inoffensive to most people. Even Hek didn't bother trying to bump him off.
Posted by: Dan Darling || 03/12/2006 01:29 || Comments || Link || E-Mail|| [292 views] Top|| File under:
Terror Networks
Hayat sez al-Qaeda training camp was like the Foot Clan from Ninja Turtles
The AP writer is pooh-poohing this, but I'm honestly not all that surprised given everything else we've seen over the last several years. Fred has compared the current crop of villains to bad thriller novels, but I suppose 1980s cartoons are at least as good a comparison. As I've said before, I think that a lot of the reason that the administration is so unwilling to disclose the true realities of the threat to the public is that the current crop of villains look not like Nazis or Communists but rather like refugees from a set of comic book villains, right down to the evil Fu Manchu-style leader.


The government painted an ominous portrait of Hamid Hayat and his father after arresting them nearly 10 months ago and charging them with lying about whether Hamid attended a terrorists' training camp in Pakistan.

The accusations depicted Hamid Hayat as so mesmerized by terrorist ideology that he sought to carry out a holy war against hospitals and even grocery stores.

But four weeks into their trial, the picture is far murkier.

While prosecutors have played portions of videotaped interrogations showing them confessing to FBI agents, their lawyers played the same tapes, arguing that the confessions in broken English were little more than parroted responses to leading questions.

The government says Hamid Hayat was a pawn in a network of al-Qaida-trained operatives awaiting orders to strike U.S. targets. His lawyer says Hamid was merely a directionless 23-year-old who last worked in a fruit-packing shed and was prodded into talk of jihad by a paid informant.

Part of his father's purported confession sounds oddly like an episode of "Teenage Mutant Ninja Turtles."

This week, midway through the prosecution case, the Hayats' separate juries will be brought together for the first time to hear expert testimony that will attempt to put the trial into the context of global terrorism.

It's an important case despite the lack of hard evidence of a confirmed terrorist plot, said security consultant Howard Safir, a former New York City police commissioner.

"We can't minimize the fact that al-Qaida was trying to set up cells in the United States," said Safir, who also held posts with the U.S. Marshall's Service and the Drug Enforcement Administration. "I think al-Qaida is like the Statue of Liberty: 'Send me your hungry, your poor …' They'll take anybody and see if they're useful."

Prosecutors allege that Hamid Hayat attended an al-Qaida training camp in Pakistan in 2003 and returned last May to his home in Lodi, a wine-growing center 35 miles south of the state capital. According to trial transcripts, he was awaiting orders to attack targets that included hospitals, banks and grocery stores.

When an FBI agent asked him to explain why food stores were possibilities, Hayat responded "I think just to hurt people," according to a transcript of the interrogation.

Hayat's father, Umer, 48, is charged with lying when he denied knowing about the camps or his son's attendance. During his own interrogation, Umer Hayat said potential targets included federal buildings such as the White House and Pentagon.

Defense lawyers have sought to show that the confessions are useless, saying both men were tired and merely told agents what they thought they wanted to hear.

The Hayats' answers often were inconsistent and frequently show the men simply agreeing in broken English with incriminating statements made by FBI agents.

In one video played to jurors last week, Umer Hayat admitted visiting several terrorist training camps, including the one allegedly attended by his son. But his account sometimes bordered on the fantastic, with tales of a thousand terrorists wearing masks "like Ninja Turtle" as they practiced twirling curved swords, firing automatic weapons and pole-vaulting rivers in an immense underground compound a description that roughly tracks the Ninja Turtles television show.

"Confessions are powerful evidence. False confessions are unbelievably rare but they happen," said Dr. Michael Welner, a forensic psychiatrist at New York University School of Medicine and a frequent consultant to both prosecution and defense attorneys. "The most compelling aspect that helps the defense is the inconsistency and that these statements are all over the map."

Hamid Hayat is charged with three counts of making false statements to the FBI and with providing material support to terrorists. He faces up to 39 years in prison if convicted. His father is charged with two counts of making false statements and faces 16 years in prison. Both men pleaded not guilty.
Posted by: Dan Darling || 03/12/2006 01:20 || Comments || Link || E-Mail|| [298 views] Top|| File under:
Iraq
Sammy micromanaged the Iraq war
As American warplanes streaked overhead two weeks after the invasion began, Lt. Gen. Raad Majid al-Hamdani drove to Baghdad for a crucial meeting with Iraqi leaders. He pleaded for reinforcements to stiffen the capital's defenses and permission to blow up the Euphrates River bridge south of the city to block the American advance. But Saddam Hussein and his small circle of aides had their own ideas of how to fight the war. Convinced that the main danger to his government came from within, Mr. Hussein had sought to keep Iraq's bridges intact so he could rush troops south if the Shiites got out of line.

General Hamdani got little in the way of additional soldiers, and the grudging permission to blow up the bridge came too late. The Iraqis damaged only one of the two spans, and American soldiers soon began to stream across.

The episode was just one of many incidents, described in a classified United States military report, other documents and in interviews, that demonstrate how Mr. Hussein was so preoccupied about the threat from within his country that he crippled his military in fighting the threat from without. Only one of his defenses — the Saddam Fedayeen — proved potent against the invaders. They later joined the insurgency still roiling Iraq, but that was largely by default, not design.
Continued on Page 49
Posted by: Dan Darling || 03/12/2006 01:08 || Comments || Link || E-Mail|| [525 views] Top|| File under:
India-Pakistan
Miranshah unrest spreading to other districts
Interior Minister Aftab Ahmad Khan Sherpao told the National Assembly on Saturday that unrest in Miranshah had spread to surrounding districts.

"These miscreants were continuously challenging the writ of the government, which forced us to take action," Sherpao said.

He said that the situation had affected the settled areas of Tank and Mir Ali, where local Taliban had forced the closure of video shops and were asking people not to shave.

At least 120 security forces personnel and supporters of the government have been killed in North Waziristan Agency since March 1, NNI quoted the interior minister as saying.

"Miscreants and the so-called Taliban occupied government buildings, including the telephone exchange in Miranshah, and ambushed various government and security agencies' convoys during the first week of this month," Sherpao told the house.

Syed Nek Zaman, the member of the National Assembly (MNA) from the tribal region, had raised the issue of the military operation in the tribal areas, claiming that 500 civilians have been killed so far, NNI reported.

Sherpao was quoted by Online as saying that the tribal people were allowed to carry small arms, but missiles, RPGs, rockets and landmines were not light arms.

Opposition Leader Maulana Fazlur Rehman pledged complete cooperation from the opposition in the peaceful settlement of the Waziristan situation, but accused the government of non-cooperation.

Rehman said that the government was not sincere in wanting to restore peace in the tribal areas, and the army had been deployed in the region to serve US interests. Sherpao welcomed his offer of cooperation, saying that he hoped the opposition would support government efforts for the restoration of peace.

Meanwhile, National Assembly Speaker Chaudhry Amir Hussain expressed his displeasure at the government's failure to produce Khawaja Saad Rafique in the house to attend the proceedings according to his directions. The opposition also protested the sacking of services of 2,700 employees of the Habib Bank Limited, and demanded that the government "stop terminating employees in the name of privatisation".
Posted by: Dan Darling || 03/12/2006 01:05 || Comments || Link || E-Mail|| [332 views] Top|| File under:
Pakistani plan to expel foreign madrassa students cancelled
As Pakistan's religious parties continue their campaign against president Pervez Musharraf, the government appears to have retreated from its original plan to expel all foreign students from the country's madrassas or Islamic seminaries. The decision was made after Musharraf met the leaders of Islamic seminaries two weeks ago and decision to back-track on the original 31 December deadline for expulsion, was announced this week.

After the London bombings in July, when it was confirmed that two of the suicide bombers had travelled to Pakistan before the attacks and one of them was also shown to have visited a Pakistani madrassa, Musharraf said that all foreign students in the madrassas, some 1400 of them, had to leave the country by the end of 2005. However the 31 December deadline came and went and the issue had been put on the back burner until this latest decision.

The president of the Sharia Education Board, Maulana Hanif Janlidari, told Adnkronos International (AKI) that 700 students of the 1400 foreign students in the Pakistani madrassas left Pakistan on their own will when the government intially announced the ban last year. The rest are still in the madrassas. However, sources have also told AKI that the foreign students who live in the registered madrassas located in Pakistan's cities do not pose any problems for the internal security of the country as local security agencies keep a vigilant eye on their activities and movements as well as their documents. The real problem lies in the unregistered madrassas, particularly those in the rural areas of Pakistan's North West Frontier Province (NWFP) and the south-western province of Baluchistan.
Continued on Page 49
Posted by: Dan Darling || 03/12/2006 01:04 || Comments || Link || E-Mail|| [355 views] Top|| File under:
Home Front: Politix
Top US counter-intelligence posts vacant
The top ranks of government counterintelligence agencies are empty due to resignations and retirements amid a dispute over the role of counterspying, U.S. intelligence officials say.

The most senior U.S. government counterintelligence official -- presidential appointee Michelle Van Cleave -- resigned last month after the office of the National Counterintelligence Executive (NCIX), which she headed, was made part of the new Office of the Director of National Intelligence (DNI).

At the FBI, CIA and Pentagon, senior counterintelligence positions are held by acting officials. At the White House, the National Security Council (NSC) counterintelligence staff position has been downgraded. In the past, it was held by an FBI counterspy. Heidi Avery, the current NSC counterintelligence director, is not an FBI agent.

Intelligence officials said the failure to fill the top posts is a sign of bias against counterspying by senior intelligence officials under DNI John Negroponte and at other agencies.

It goes against the recommendations of a presidential commission that called improving efforts to counter foreign spying an urgent priority.

The Commission on the Intelligence Capabilities of the United States Regarding Weapons of Mass Destruction stated last year that "while our enemies are executing what amounts to a global intelligence war against the United States, we have failed to meet the challenge."

It said counterspying efforts "have remained fractured, myopic, and only marginally effective."

Former FBI Counterintelligence Chief Dave Szady, who left Jan. 27 for a private-sector job, said in a recent interview that the threat from foreign spies "is worse now than it was in the Cold War." An FBI official said FBI Director Robert S. Mueller III has identified spying by China as the most serious foreign intelligence threat.

Mr. Szady has not been replaced. The acting counterspy chief is Tim Bereznay, a veteran special agent.

"At a time of maximum need for counterintelligence, the administration has put out good words, but is showing by deed that counterintelligence is not a priority," said a senior U.S. intelligence official.

The official said those within the intelligence bureaucracy have "resisted counterintelligence reform for a decade."

"The DNI is confident that counterintelligence operations are being very effectively conducted across the intelligence community," DNI spokesman Carl Kropf said. He added that the selection process is active and that "we anticipate that these vacancies will be filled expeditiously."

Miss Van Cleave left as NCIX director last month. She was instrumental in setting a new national counterintelligence strategy approved by President Bush that called for conducting offensive counterintelligence activities and using counterintelligence techniques to go after terrorists.

The leading candidate to replace Miss Van Cleave is Paul J. Redmond, a former CIA counterintelligence chief who helped uncover CIA turncoat Aldrich Ames, a KGB mole in the agency.

Intelligence officials said one problem with beefing up counterintelligence is that senior officials within Mr. Negroponte's office are opposed to giving counterintelligence more clout and independence.

In particular, the current DNI mission manager for collection, Mary Margaret Graham, who left as head of counterintelligence at the CIA last year, regards counterintelligence as a support function.

Counterintelligence "needs to remain a strategic mission rather than a support activity," a second intelligence official said. "We have to stay ahead of foreign intelligence services that are out there going after our secrets."

Counterspies must comprehend and take action against foreign spies who are attacking the government to steal secrets, not simply how they interfere with U.S. spying efforts.

At the Pentagon, Carol A. Haave, deputy undersecretary of defense for counterintelligence and security, left in November, and no replacement has been named, although an acting official is in place.

A CIA spokesman declined to say whether the National Counterintelligence Center director is acting or permanent.

When reached by telephone in California, Miss Van Cleave said she left her NCIX job because she had accomplished many initial reforms.

"I am confident that the contributions that the NCIX team has made will be a solid foundation for Director of National Intelligence to carry forward," she said.
Posted by: Dan Darling || 03/12/2006 01:02 || Comments || Link || E-Mail|| [305 views] Top|| File under:
India-Pakistan
Jamaat-e-Islami urges continued jihad in Kashmir
Amir of Jamaat-e-Islami Azad Kashmir Sardar Mohammad Ijaz Afzal Khan Saturday urged the continuation of Jihad in occupied Kashmir which he said was the only way to liberate the territory.

During a meeting with Chairman Jammu and Kashmir Liberation Front Yasin Malik, the Jamaat leader said that not a pinch of flexibility on Kashmir could be expected from arrogant and deceptive India.

Ijaz said the Kashmir liberation movement would have to go on till its logical end. He added that people of Kashmir would never allow any bid to divided Kashmir.

The JI leader said that the so-called process of dialogue has given nothing except disappointment to the people of Kashmir.

Referring to the formation of the MMA chapter in Azad Kashmir, the Jamaat leader said this development would usher in a new impetus for Kashmir liberation in the region.
Posted by: Dan Darling || 03/12/2006 01:00 || Comments || Link || E-Mail|| [319 views] Top|| File under:
Caucasus/Russia/Central Asia
7,000 Chechen hard boyz have surrendered since 1999 - Kadyrov
The prime minister of Chechnya says that 7,000 insurgent separatists have surrendered to the Russian government since 1999.

Ramzan Kadyrov said that those who gave up arms have received amnesty, the Novosti news agency reported.

Kadyrov is the son of former Chechen President Akhmad Kadyrov, who was assassinated in 2004 after switching from being a separatist to supporting the Russian government.

Kadyrov said that returning militants to normal civilian life was his father`s main aim.

Many of the former militants are now in military units fighting the insurgents, Kadyrov said.
Posted by: Dan Darling || 03/12/2006 00:57 || Comments || Link || E-Mail|| [313 views] Top|| File under:
Hard boy captured, arms cache seized
A militant wanted for crimes has been captured in the Chechen town of Achkhoi-Martan.

The man was involved in a series of terrorist attacks and acts of sabotage staged by his armed group against federal troops in 2000-2002, a local law enforcement source told Interfax-AVN by phone on Friday.

Two grenade launchers, a sub-machine gun, five shells, 12 hand grenades, 100 cartridges, and an improvised explosive device were confiscated from four caches found in the republic's Vedeno, Nozhai-Yurt, Sunzha and Shatoi districts.
Posted by: Dan Darling || 03/12/2006 00:56 || Comments || Link || E-Mail|| [326 views] Top|| File under:
Caucasus Corpse Count
At least seven Russian soldiers and a police officer have been killed in separate attacks by Chechen rebels. The news was reported by unidentified sources in the Russian nominated Chechen government, according to which all the victims lost their lives in ambushes. In one case, in the vicinity of Nozhai-Yurt, two Russian troops died as they prepared to throw a hand grenade at rebels, when the grenade blew up in their hands.
Posted by: Dan Darling || 03/12/2006 00:55 || Comments || Link || E-Mail|| [384 views] Top|| File under:
Syria-Lebanon-Iran
Lebanon busts al-Qaeda cell
Four Palestinians and four Lebanese nationals with suspected links to Al Qaida, who are believed to have been involved in rocket attacks on northern Israel in December, were recently arrested by Lebanese security officials.

Lebanese media reports over the weekend revealed that the suspects were arrested by Lebanese Army Intelligence officials in various areas extending from Beirut to the Beka'a Valley and the south.

The Al Safir and The Daily Star newspapers, stated that a large stockpile of weapons, including missiles, rockets and explosives, that had been stashed in caves and on lands the suspects owned, were also seized.

According to sources quoted in the newspapers, the Lebanese intelligence had been monitoring the network for some time after receiving tip off's regarding their activities. The investigation is still ongoing.

After the Al Qaida claimed responsibility for the December katyusha attacks on Kiryat Shomona, Shlomi and the western Galilee, Defense Minister Shaul Mofaz declared the Israeli security establishment would closely monitor the situation in southern Lebanon.

"In the past two years we have noticed that Al Qaida is focusing more and more on the Middle East and Israel," Mofaz told reporters while touring the northern border. "We are prepared to deal with that reality," he added. According to security officials, Palestinian terror factions operating in southern Lebanon assist Al Qaida operatives.

At the time, Mofaz estimated that security assessments show that the situation is expected to become more complex in 2006.

The Hizbullah denied involvement in the December rocket attacks, and Israeli intelligence officials estimated that Ahmed Jabril's Popular Front for the Liberation of Palestine was responsible.

Two days after the katyusha attacks, Al Qaida in Iraq claimed responsibility, issuing a statement on an Islamic website, "The lion sons of Al Qaida launched a new attack on the Jewish state by launching ten missiles... from the Moslem lands in Lebanon on selected targets in the north of the Jewish state."

Media reports in Lebanon claim that in recent months Lebanese officials have been alarmed over the influx of weapons from Syria that reach militant Palestinian groups based in the Beka'a Valley and the Na'ameh area south of Beirut.

Last Wednesday, the Lebanese Army deployed troops in two villages located near the Nahr al Kabir river, that separates Syria from Lebanon in an attempt to prevent the entry of "illegal foreigners" and weapons into Lebanese territory.

The measures were in addition to a number of military checkpoints set up by the Lebanese Army days earlier, in an attempt to prevent the flow of weapons from reaching the Hizbullah, or Palestinian groups based in southern Lebanon. According to the reports, the check points were set up in the mountain passageways in the Upper Hemel, where the Syria and Lebanese borders meet.

On Thursday, Lebanese parliament member Walid Jumblatt expressed hopes that "the last shipment of weapons which recently entered the country, would be the last one smuggled into Lebanon from Syria." Speaking at the UN headquarters, Jumblatt was referring to truckloads of arms and missiles that arrived from Syria and were destined for the Hizbullah in February this year.

At the time the weapons haul was made public,
Jumblatt indicated that while the Lebanese army had intercepted the arms shipment, it had allowed its delivery to Hizbullah and Palestinian groups. According to the Al Safir report, Jumblat informed Terje Ried-Larsen at Thursday's meeting that he had received assurances from the Lebanese Army commander Michel Suleiman that it will not happen again.
Posted by: Dan Darling || 03/12/2006 00:52 || Comments || Link || E-Mail|| [333 views] Top|| File under:
Afghanistan
Afghans bust Pakistani bombmaker
A Pakistani man accused of aiding al-Qaeda and the Taleban has been held in a joint US-Afghan operation, security sources have told the BBC. The governor of Kunar Province in Afghanistan said that Haji Nadir was a "trusted al-Qaeda number 3 operative" and was in Afghanistan to carry out attacks.

Security sources said Mr Nadir was suspected of training fighters and making bombs for use in Afghanistan. He has been taken to Bagram air base for questioning by American forces.
Mr Nadir was arrested on Thursday in Afghanistan's Kunar Province, after crossing the border from Pakistan. Security sources said Mr Nadir, from Dir district in the North-West Frontier Province of Pakistan, had been actively involved in the increasing number of roadside bombings carried out by insurgents in the eastern Kunar Province.

There have been at least 10 roadside bombs this year, compared to 17 in 2005 and five in 2005.
Posted by: Dan Darling || 03/12/2006 00:50 || Comments || Link || E-Mail|| [324 views] Top|| File under:
China-Japan-Koreas
Major ideological debate underway in China
For the first time in perhaps a decade, the National People's Congress, the Communist Party-run legislature now convened in its annual two-week session, is consumed with an ideological debate over socialism and capitalism that many assumed had been buried by China's long streak of fast economic growth.

The controversy has forced the government to shelve a draft law to protect property rights that had been expected to win pro forma passage and highlighted the resurgent influence of a small but vocal group of socialist-leaning scholars and policy advisers. These old-style leftist thinkers have used China's rising income gap and increasing social unrest to raise doubts about what they see as the country's headlong pursuit of private wealth and market-driven economic development.

The roots of the current debate can be traced to a biting critique of the property rights law that circulated on the Internet last summer. The critique's author, Gong Xiantian, a professor at Beijing University Law School, accused the legal experts who wrote the draft of "copying capitalist civil law like slaves," and offering equal protection to "a rich man's car and a beggar man's stick." Most of all, he protested that the proposed law did not state that "socialist property is inviolable," a once sacred legal concept in China.

Those who dismissed his attack as a throwback to an earlier era underestimated the continued appeal of socialist ideas in a country where glaring disparities between rich and poor, rampant corruption, labor abuses and land seizures offer daily reminders of how far China has strayed from its official ideology.
Continued on Page 49
Posted by: Dan Darling || 03/12/2006 00:48 || Comments || Link || E-Mail|| [505 views] Top|| File under:
Africa Subsaharan
Hard boyz threaten ExxonMobil, say they aren't part of al-Qaeda
I'd note once again that the Ijaw ethnic group to which most of these twerps belong is majority Christian and should be distinguished from the sha'riah nuttiness by Islamists up in northern Nigeria. The former want to break away from the state while the latter want to take it over. The Nigerian government claims there's a vast terrorist conspiracy afoot, but so far there aren't the same kind of obvious connections that we see in say, Bangladesh, where there's all the usual "dual use" charity connections. So either the bad guys are being more subtle or the Nigerian government is full of it and I could see either being true.


Militants in the Niger Delta at the weekend vowed to inflict serious damage on the operations of ExxonMobil if the company fails to compensate victims of the 1998 devastating oil spill after the expiration of a 21-day ultimatum.

The renewed threat followed what the militants termed the arrogant posture of the company over the payment of compensation to the victims of the Idoho oil spill that ravaged the entire Niger Delta region.

The expected attack, code named 'Operation Black Mamba', according to them, would ground the operations of the company this month. "We shall go after every ExxonMobil's operation in the Niger Delta without mercy. We shall bring to naught the fullness of their operations in the Niger Delta with frenzy," the militants stated.

They had earlier written to the company to compensate the victims but ExxonMobil had asked them to initiate processes in line with due process rather than use force.

Spokesperson for the militant Martyrs Brigade, Cynthia Whyte, in statement online urged the company not to regard the ultimatum as an empty threat, adding that youths in the region would no longer condone any acts of irresponsibility from oil multinationals.

"If ExxonMobil refuses to honor its obligation to the victims of the 1998 oil spillage, we shall unleash a festival of carnage on all their operations in the Niger Delta," the group said, describing its position as the final word.

The statement said militant groups in the region were building synergies and building partnerships to challenge the old ways of gross neglect of the region, describing the initiative as community-driven and bottom-up approach.

The militants said with the new initiative in place, exploited communities now have an open option to resort to strategic militancy to get their wishes done as a last resort and as a way of taking their destiny in their hands.

The group, however, denounced any link with terrorist groups or a network such as Al-Qaeda, explaining that its current armed campaigns were genuine attempts by a neglected, oppressed and subjugated people to mete out justice to their oppressors.

"We do not need the assistance of any terrorist network to get the job done. The anger in our hearts and the loss and theft of our livelihoods and resources is good enough motivation. We owe no allegiance to any terrorist organisation," the statement added, explaining that the operations were in line with the doctrine and belief of its detained leader, Alhaji Mujahid Dokubo-Asari.
Posted by: Dan Darling || 03/12/2006 00:41 || Comments || Link || E-Mail|| [355 views] Top|| File under:
Afghanistan
Taliban behead 2 former officials in Helmand
Taleban insurgents have beheaded two former Afghan government officials in the southern province of Helmand, officials said today. Local officials said the bodies were dumped today beside a road in Lashkargah, the provincial capital of Helmand where British troops have started deploying as part of Nato's expansion plan.

One of the dead men was Abdul Razaaq, a former pro-government militia commander for the province, they said.

The interior ministry in Kabul said the beheadings were carried out by "Afghanistan's enemies", a term usually used by Afghan officials to describe Taleban and al Qaeda allies. A Taleban commander said Taleban militants were behind the beheadings. "We beheaded them because they had committed heinous atrocities," the commander said.

The incident is part of growing violence by militants in the restive province where one policeman was killed and five others wounded today after a roadside bomb hit their vehicle, a local official said. Yesterday two local police and one Taleban fighter were killed in a clash in another area of the province, according to local officials.
Posted by: Dan Darling || 03/12/2006 00:40 || Comments || Link || E-Mail|| [333 views] Top|| File under:
Europe
Moroccans send delegation to 3/11 memorial
SPAIN held a sombre remembrance of the Madrid terror bombings yesterday - the second anniversary of the attacks - as a delegation from Morocco, home to many of the 24 suspects, observed a few minutes' silence at a railway station targeted in the massacre.

The 70-member delegation, called the Moroccan Caravan for Peace and Solidarity, set out from Morocco in buses on March 5, stopping in several Spanish cities before arriving at Atocha train station on a cold, blustery morning.

"We want to express our solidarity and support for the Spanish people and show that the Moroccan people are one of peace and against terrorism," said delegation member Mohamed Boujida.

The delegation laid a wreath and wrote messages of condolence on a large-screen computer terminal at a memorial site.
Posted by: Dan Darling || 03/12/2006 00:39 || Comments || Link || E-Mail|| [304 views] Top|| File under:
Home Front: Politix
SSIC now plagued by bitter infighting. Wotta surprise.
The Senate intelligence committee, once a symbol of bipartisan oversight, is now so torn by partisan warfare that it can barely function in a time of sharp national debate over intelligence matters, according to several analysts, officials and past and current members.

Inter-party animosity has simmered since the 1990s, but it heated up when Republicans took steps to limit probes into President Bush's handling of the Iraq war and domestic spying. It reached a full boil Tuesday, when the committee voted along party lines to reject a proposed investigation of the administration's warrantless surveillance of Americans' international communications. It voted instead to create a White House-approved subcommittee to oversee the operation, infuriating Democrats and some civil libertarians.

Their anger has focused mainly on the committee's chairman, Republican Pat Roberts of Kansas. A staunch defender of Bush administration policies, he recently said some of the panel's Democrats "believe the gravest threat we face is not Osama bin Laden and al-Qaeda, but rather the president of the United States."

When Roberts adjourned a committee meeting last month rather than allow a vote on the proposed wiretap inquiry, Vice Chairman John D. Rockefeller IV (D-W.Va.) declared the panel "basically under the control of the White House, through its chairman."
Continued on Page 49
Posted by: Dan Darling || 03/12/2006 00:37 || Comments || Link || E-Mail|| [311 views] Top|| File under:
Israel-Palestine-Jordan
Foley Killers Hanged
Two men convicted of killing an American official were hanged before dawn Saturday in Jordan's first execution of militants linked to Al Qaeda.

Salem Saad Suweid, a Libyan, and Yasser Freihat, a Jordanian, were executed for gunning down Laurence Foley, a 60-year-old administrator with the U.S. Agency for International Development, outside his Amman home in 2002. The plot was blamed on Abu Musab Zarqawi, the Jordanian who is the leader of Al Qaeda in Iraq.

Suweid was convicted of shooting Foley and Freihat with driving the getaway car.

Jordan, a U.S. ally and the target of Al Qaeda plots such as hotel bombings that killed 60 people last year, has sentenced scores of militants to death in recent years, but until Saturday, executions had been carried out only against Islamists not linked to known terrorist groups.

About 2,000 people protested in the West Bank village of Freihat's family. Freihat's father is a colonel in the Palestinian security forces. Islamic Jihad and Fatah set militants fire to photos of Jordan's King Abdullah II and chanted, "Death to USA, death to Israel, death to the betrayer Abdullah."

Suweid and Freihat were said to be part of an 11-member cell headed by Zarqawi.
Posted by: Dan Darling || 03/12/2006 00:35 || Comments || Link || E-Mail|| [757 views] Top|| File under:
Southeast Asia
Four Pirate Gangs In Melacca Strait Crippled
Police have crippled four gangs of pirates preying on ships in the Melaka Strait in ongoing operations to maintain security in the waterway, said Deputy Inspector-General of Police Datuk Seri Musa Hassan. He said the enforcement efforts had reduced the incidence of piracy in the strait.

Marine police were also providing escorts to tug boats or ships using the strait upon their request, he told reporters on the sidelines of a post-disaster crime prevention meeting at the Karambunai resort near here Saturday.

"There is no doubt our enforcement has reduced piracy attacks in the Strait of Melaka and we have made quite a number of arrests," said Musa. He said some of the arrests were reported in the media but some were kept under wraps because of ongoing operations.
Posted by: Pappy || 03/12/2006 00:25 || Comments || Link || E-Mail|| [297 views] Top|| File under:
Home Front: WoT
Study Warns of Lapses at U.S. Ports
EFL.


Lapses by private port operators, shipping lines or truck drivers could allow terrorists to smuggle weapons of mass destruction into the United States, according to a government review of security at American seaports. The $75 million, three-year study by the Homeland Security Department included inspections at a New Jersey cargo terminal involved in the dispute over a Dubai company's now-abandoned bid to take over significant operations at six major U.S. ports. The previously undisclosed results from the study found that cargo containers can be opened secretly during shipment to add or remove items without alerting U.S. authorities, according to government documents marked "sensitive security information" and obtained by The Associated Press.

The study, expected to be completed this fall, used satellites and experimental monitors to trace roughly 20,000 cargo containers out of the millions arriving each year from Europe, Asia and the Middle East. Most containers are sealed with mechanical bolts that can be cut and replaced or have doors that can be removed by dismantling hinges. The risks from smuggled weapons are especially worrisome because U.S. authorities largely decide which cargo containers to inspect based on shipping records of what is thought to be inside.

Among the study's findings:

_Safety problems were not limited to overseas ports. A warehouse in Maine was graded less secure than any in Pakistan, Turkey or Brazil. "There is a perception that U.S. facilities benefit from superior security protection measures," the study said. "This mind set may contribute to a misplaced sense of confidence in American business practices."

_No records were kept of "cursory" inspections in Guatemala for containers filled with Starbucks Corp. coffee beans shipped to the West Coast. "Coffee beans were accessible to anyone entering the facility," the study said. It found significant mistakes on manifests and other paperwork. In a statement to the AP, Starbucks said it was reviewing its security procedures.

_Truck drivers in Brazil were permitted to take cargo containers home overnight and park along public streets. Trains in the U.S. stopped in rail yards that did not have fences and were in high-crime areas. A shipping industry adage reflects unease over such practices: "A container at rest is a container at risk."

_Practices at Turkey's Port of Izmir were "totally inadequate by U.S. standards." But, the study noted, "It has been done that way for decades in Turkey."

_Containers could be opened aboard some ships during weekslong voyages to America. "Due to the time involved in transit (and) the fact that most vessel crew members are foreigners with limited credentialing and vetting, the containers are vulnerable to intrusion during the ocean voyage," the study said.


This, to me, is the most interesting bit in this article:


_Some governments will not help tighten security because they view terrorism as an American problem. The U.S. said "certain countries," which were not identified, would not cooperate in its security study — "a tangible example of the lack of urgency with which these issues are regarded."

_Security was good at two terminals in Seattle and nearby Tacoma, Wash. The operator in Seattle, SSA Marine, uses cameras and software to track visitors and workers. "We consider ourselves playing an important role in security," said the company's vice president, Bob Waters.



Cherry-picked this little bit:


The study, called "Operation Safe Commerce," undercuts arguments that port security in America is an exclusive province of the Coast Guard and U.S. Customs and Border Protection and is not managed by companies operating shipping terminals. The theme was an important element in the Bush administration's forceful defense of the deal it originally approved to allow Dubai-owned DP World to handle significant operations at ports in New Jersey, Baltimore, New Orleans, Miami and Philadelphia.


And also this:


The lengthy study has been beset by problems. Japan refused to allow officials to attach tracking devices to containers destined for the United States. Other tracking devices sometimes failed. Many shipping companies refused to disclose information for competitive reasons.


...but, it is assumed, they will cooperate with everything else involving security. Except this study. For competitive reasons, you see.
Posted by: Rafael || 03/12/2006 00:04 || Comments || Link || E-Mail|| [583 views] Top|| File under:
Britain
Sudan massacres suspect let into Britain
A SENIOR Sudanese security official blamed for massacres in the Darfur region of the country was allowed into Britain for medical treatment last week. Salah Abdallah Gosh, director of the national security and intelligence service in Khartoum, obtained a British visa even though a United Nations panel has recommended that he and 16 other officials be banned from travelling abroad.
Gosh returned home on Thursday. The Sudanese embassy gave no details of his medical condition. The UN panel recommends that Gosh and two other Sudanese officials — Elzubier Bashir Taha, the interior minister, and Abdel Rahim Mohamed Hussein, the defence minister — be charged with war crimes. It says in an annexe to its report that Gosh failed to "neutralise and disarm non-state armed militia groups in Darfur" and could face criminal charges because he bore "command responsibility for acts of arbitrary detention, harassment (and) torture". The panel has recommended freezing overseas assets such as bank accounts belonging to all 17 people on its list. Omar Hassan Ahmed el- Bashir, the Sudanese president, and Idriss Deby, his contemporary in neighbouring Chad, appear on a secondary list of five individuals being considered for future sanctions. Gosh is close to el-Bashir and, according to exiled opponents, may have been involved in other notorious security operations.

Gosh has close links with the CIA, which regards him as an ally in the war on terror. The agency flew him to Virginia last April to discuss intelligence on Al-Qaeda but the trip provoked disquiet in Congress and the State Department and embarrassed President Bush, who has called the Sudanese government's actions in Darfur "genocide". The British government's willingness to allow Gosh into the country has astonished critics of the Sudanese regime.

Posted by: lotp || 03/12/2006 00:00 || Comments || Link || E-Mail|| [411 views] Top|| File under:
Iraq
Japan May Delay Iraq Withdrawal
TOKYO (AP) - Japan may extend its humanitarian mission in Iraq beyond a reported May deadline because of the deteriorating security and political crisis there, a news report said Saturday. The government has not announced when, or if, it will end its 600-strong humanitarian mission in the southern city of Samawah. But media reports have suggested Japanese troops may start to pull out as early as March and complete the process by late May.

Sankei newspaper said Saturday that Tokyo plans to drop the May withdrawal deadline, citing unnamed government sources. The report did not suggest an alternative date for it to complete the process. Defense Agency officials were not available to comment Saturday.

In a letter to Iraqi President Jalal Talabani and Prime Minister Ibrahim al-Jaafari, Japan's Prime Minister Koizumi Junichiro urged the leaders to form a new government soon, taking into account the ethnic and religious diversity of the nation, the Foreign Ministry said in a statement late Friday. Koizumi said Japan will continue to provide support for Iraq, the ministry said.
Posted by: Steve White || 03/12/2006 00:00 || Comments || Link || E-Mail|| [429 views] Top|| File under:
International-UN-NGOs
Weekly Piracy Report 28 February-6 March 2006
Suspicious crafts:

March 05 2006 at 0500 UTC in position 14:42N - 051:42E, Gulf of Aden. Six fast crafts doing over 20kts, yellow-red coloured hull with four persons in each craft approached a bulk carrier underway. Coalition warships in the vicinity tried to contact the crafts but received no response. Master sounded alarm and crew mustered and crafts sped towards northern Somali coast.

March 02 2006 at 1722 LT in position 01:28N - 052:42E, 350 nm from east coast, Somalia. A white-hulled trawler doing 12.6 knots followed a general cargo ship underway. Master took evasive manoeuvres and trawler moved away.

Recently reported incidents:

March 05 2006 at 0605 LT in position 03:01.5S - 107:18.5E, Gelasa straits, Indonesia. Six masked pirates with long knives in a speedboat approached a container ship underway. D/O raised alarm and crew mustered. Pirates aborted attempt and moved away.

March 05 2006 at 0345 LT at Chittagong 'C' anchorage, Bangladesh. Four country boats approached a container ship. Two boats came close to port side. 12 robbers boarded at port side and two boats approached at stern. Robbers threatened duty A/B and tried to break into storerooms. Crew mustered and robbers escaped. Port control and coast guard informed.

March 04 2006 at 2340 LT at Chittagong 'C' anchorage, Bangladesh. Twelve robbers attempted to board a container ship at port side. They threatened duty A/B who raised alarm. Crew mustered and robbers escaped in two country boats.

March 04 2006 during early morning, at anchorage off Talara, Peru. Seven armed robbers boarded a product tanker. They held the master and crew at gunpoint. They stole cash, equipment and personal belongings of crew and escaped.

March 02 2006 at 2155 LT in position 00:54.31N - 105:53.18E, Indonesia. Several persons in two fishing crafts attempted to board a large motor yacht underway. First craft approached at port bow on collision course and the second approached at stern. Skipper took evasive manoeuvres and increased speed and boarding was averted.

March 01 2006 at 2245 LT off Tioman islands, Malaysia. Robbers boarded a yacht and stole cash, personal belongings and other portable items. Police arrested three suspects and have recovered some of the stolen items. Suspects are under investigation and soon will be charged in the court.

February 28 2006 at 0330 LT at Samarinda anchorage, Indonesia.
Robbers boarded a bulk carrier. They broke storeroom locks and attempted to steal ship's stores and property. Alert crew foiled attempt.

February 27 2006 at 0255 LT in position 03:12S - 116:20E, North Pulau Laut outer anchorage, Indonesia. Three robbers armed with guns and knives boarded a bulk carrier via anchor chain. They took hostage a watchman at gunpoint and forced him to lie down on deck. Robbers stole ship's stores and property and escaped.

February 21 2006 at 2000 LT off Tioman islands, Malaysia. Robbers boarded a yacht and stole cash, personal belongings and other portable items. Local police arrested three suspects and have recovered some of the stolen items. Suspects are under investigation and soon will be charged in the court.

February 17 2006 at 2055 LT at Chittagong 'C' anchorage, Bangladesh. Ten robbers armed with long knives, rods and battens boarded a container ship. They took hostage a duty crew, assaulted him, tied him and threatened him with a long knife at his neck. D/O raised alarm and crew mustered. Robbers broke into forward locker, stole ship's stores and escaped. Coast guard and port control informed and next day coast guard came for investigation.
Posted by: Pappy || 03/12/2006 00:00 || Comments || Link || E-Mail|| [299 views] Top|| File under:
Syria-Lebanon-Iran
U.S. Military Options Against Iran?
When it comes to dealing with Iran's nuclear program, Pentagon planners and outside experts say there are no attractive options, but there are options.

"There is a broad and widely dispersed program infrastructure that could be targeted," said National Defense University professor Richard Russell, a former CIA analyst. "It's not an easy target package to target but you could do it in a sustained aerial bombardment campaign."

With U.S. forces tied down in Iraq and Afghanistan, U.S. officials are reluctant to even speculate about military action against Iran. The current U.S. strategy is to apply diplomatic pressure on Iran through the U.S. Security Council, which is expected to take up the Iranian issue next week. But the question is: What if diplomacy fails?

"I think there is a very real probability the first choice of diplomacy is going to be shown to be a dead end," said John Pike of GlobalSecurity.org. "And then everybody is going to have to confront what your second choice is — is it atomic ayatollahs or is it the military option?"

There are significant obstacles to military action. For one, not all the targets are known. U.S. officials believe there are secret Iranian nuclear facilities that are not known by U.S. intelligence. And even the known sites are well-fortified and spread out across the country, making them difficult to destroy with air power alone. But privately, senior Pentagon planners believe U.S. airstrikes could significantly disrupt and delay the Iranian nuclear program, setting it back years. It's a view shared by many military analysts.

There are about a dozen known high-value targets, including uranium mines, research and development facilities and, most importantly, the Natanz uranium enrichment plant. Natanz is considered the crown jewel of the Iranian nuclear program. Experts believe it is big enough to produce enough weapons-grade uranium to fuel 20 nuclear bombs a year.But Natanz is also heavily fortified. It's buried at least 30 feet underground and perhaps much deeper. Natanz is also believed to be protected by concrete walls that are nearly 10 feet thick. It's unclear whether it can be penetrated by even the biggest "bunker-buster" bombs in the U.S. arsenal. If airstrikes can't destroy Natanz, however, they could severely damage it.

"You might not be able to get the deep bunker if it's sufficiently deep but you can certainly create a lot of rubble on top of it," said Russell. "And make it very difficult to dig out the material underneath it.

"You can delay, disrupt and kick the can down the road," he said. "You are not going to solve it. Ultimately, you need to have a political resolution in some shape or form, but the military instrument can help you achieve that diplomatic resolution and it can also buy you time."
Posted by: Pappy || 03/12/2006 00:00 || Comments || Link || E-Mail|| [480 views] Top|| File under:
-Short Attention Span Theater-
Ironic Obit
OLD FORT, N.C. (AP) - Daniel DeLaVergne, a whitewater kayaker who paddled one of North America's most dangerous rivers in less than 10 hours, died Wednesday after being hit by a train. He was 29...


There was just something terribly 'Zen' about this obit.
Posted by: Anonymoose || 03/12/2006 00:00 || Comments || Link || E-Mail|| [455 views] Top|| File under:
Home Front: WoT
Union corruption and the ports
NEW YORK - Justice Department lawyers warned eight months ago that a nefarious element had infiltrated important East Coast ports, but they weren't talking about terrorists or Arab shipping companies.


Yeah, um, who are they talking about?


They were talking about the mafia.


Absolute shock!!


In a civil suit filed in July, prosecutors accused the International Longshoremen's Association, the 65,000-member union that supplies labor to ports from Florida to Maine, of being a "vehicle for organized crime" on the waterfront. Packed with tales of corruption, embezzling and extortion, the complaint accused union executives of being associates of the Genovese and Gambino crime families.


So, are we going to pass legislation that prevents the unions from working the docks?
Posted by: Clolush Glirt7201 || 03/12/2006 00:00 || Comments || Link || E-Mail|| [298 views] Top|| File under:
Africa Subsaharan
Zimbabwe Inflation Soars to All-Time High
HARARE, Zimbabwe (AP) - Yearly inflation soared to an all-time high of 782 percent in Zimbabwe, the former breadbasket of southern Africa whose economy collapsed from years of complete total mismanagement, corruption, theft and avarice drought and the government-backed seizure of thousands of white-owned commercial farms.

Prices rose 27.5 percent during the month of February alone, and the average family of five needed about $90 just to meet basic food needs, far above average earnings, state radio said Saturday. Trade unions say those still formally employed - about 20 percent of the work force - earn about $55 a month. Workers on formerly white-owned commercial farms, by contrast, earn as little as $3 a month from their employers, many of them beneficiaries of President Robert Mugabe's "fast track" land redistribution.

In 2001, $1 was equal to 55 Zimbabwean dollars. In 2003, $1 equaled 700 Zimbabwean dollars, and in 2005 $1 equaled 15,000. Today, $1 is equal to 99,000 Zimbabwean dollars.

The nation is suffering its worst economic crisis since independence from Britain in 1980 - when $1 equaled two Zimbabwean dollars - with acute shortages of food, gasoline, medicines and other essential imports. The U.S. ambassador to Zimbabwe said in November that gross government mismanagement and corruption have reversed a half-century of progress in six years.


And Bob hasn't missed a meal.

The Central Statistical Office said inflation was 782 percent for the 12 months that ended in February. Moffat Nyoni, acting director of the government-run Statistical Office, said prices of food and nonalcoholic beverages rose 824 percent during that time.

State radio predicted that inflation would fall to 200 percent annually by the end of the year after a "bumper harvest by new farmers," but an all-party parliamentary committee warned before the November start of this season's rains that production would be at an all-time low due to shortages of diesel, seed, fertilizer, chemicals, functioning farm machinery and skilled labor. Farmworkers of Malawian, Zambian or Mozambican descent have been forced to return to their parents' and grandparents' countries of origin following eviction by Mugabe's land recipients.
Posted by: Steve White || 03/12/2006 00:00 || Comments || Link || E-Mail|| [292 views] Top|| File under:
Iraq
Minister: Iraq is 'a mess' but it's a mess that looks familiar to us
UK foreign office minister Kim Howells has admitted the situation in Iraq is "a mess" but said Iraq's prospects were better than media reports suggested.

Mr Howells, who is visiting the country to examine the oil industry, played down fears of a civil war. He said Iraq was undergoing a "very, very painful process" and praised how ordinary Iraqis were adapting to the country's changes. He said Iraq was also no longer in a position to harm other countries.
"People describe Iraq as a mess," he told BBC Radio 4's Today programme. "But it is a mess that can't launch an attack now on Iran; a mess that won't be able to march into Kuwait; it's a mess that can't develop nuclear weapons. So yes it's a mess but it's starting to look like the sort of mess that most of us live in."

He said what was happening in the country was not reflected in media reports. "I have been hearing that civil war was going to break out that evening or the following morning for as long as I can remember now and it hasn't happened.


Reports did seem to be exaggerated, didn't they?

"We have got to have some trust in the Iraqi people to understand, as they certainly do, that those who are trying to promote civil war, through their suicide bombings and their kidnapping and the rest of the terrible tactics, are there for a particular purpose."

Mr Howells said that Britain had to take the good news from Iraq along with the bad news. He also dismissed recent complaints by conservative figures in the US. "I would never take my guidance from swivel-eyed right-wing Americans and I'm surprised that anybody ever did.


Hey! I resemble that remark!

"I do not look to them to continue the fight for democracy and to rebuild a nation in Iraq any more than I would look at some left-wing loony," he said. "This is a job that has to be done; these are the materials we have got to deal with; and they are great materials. We've just got to get on with it now."
Posted by: lotp || 03/12/2006 00:00 || Comments || Link || E-Mail|| [287 views] Top|| File under:
Syria-Lebanon-Iran
Russia says deal "impossible" if Iran ignores IAEA
London, Mar. 11 – Russia has said that a deal with Iran over the Islamic Republic's nuclear program is "impossible" unless Tehran suspended its uranium enrichment activities, a request that has been outright rejected by Iranian officials, the Russian News & Information Agency quoted a Russian negotiator as having said on Saturday.

"Russia considers a joint uranium enrichment venture with Iran impossible if the Iranian side fails to comply with IAEA demands", RIA Novosti reported. "The IAEA demands include Iran's resumption of moratorium on uranium enrichment and ratification of an additional protocol to the Non-Proliferation Treaty", it quoted the unnamed official as having said.


That's worked well so far ...

"Since Iran has failed to reach agreement with the IAEA, Russia considers the creation of a joint venture impossible".

Moscow's proposal involved Iran carrying out enrichment exclusively on Russian soil in return for it to receive nuclear assistance from the West and avoid facing punitive measures.
Posted by: Steve White || 03/12/2006 00:00 || Comments || Link || E-Mail|| [423 views] Top|| File under:
International-UN-NGOs
IAEA: ElBaradei needs no authority beyond IAEA to deal with Iran
International Atomic Energy Agency Director General Mohamed ElBaradei does not need any authority beyond the IAEA to deal with Iran's nuclear dossier, IAEA spokeswoman Melissa Fleming said on Thursday.

Don't you just love the way ElBaradei and the IAEA insist they alone should set policy on countries' nuclear programs? Security Council? What Security Council? Everything is under control, move along please.

He did the same shit thing in Iraq.

Iran cannot be forced to do anything beyond the law, she told the Mehr News Agency correspondent in Vienna.

a patently false statement, but we know what she means

"ElBaradei has never said that he needed more authority, what he needs is more transparency on the part of Iran," Fleming said. This transparency could include approving the additional protocol to the nuclear Non-Proliferation Treaty (NPT), she added.

There have been some failures in Iran's nuclear activities over the past 18 years, she said. "It's like a puzzle. When some pieces do not exist, we need further cooperation from Iran to get a complete picture of its activities." A country which is a member of the IAEA should cooperate with the agency, but the IAEA cannot expect forced cooperation, she observed.

Fleming stated that the IAEA intends to give the world a true and precise picture of Iran's nuclear activities, and in order to do so, has asked Iran to help it a little more than is legally required.
ElBaradei says that there are still some ambiguities in regard to Iran's nuclear activities and as long as these ambiguities are not cleared up, the world will be suspicious of Iran's nuclear program, she added.

"ElBaradei wants full transparency from Iran so that IAEA inspectors can resolve the remaining issues. We can only resolve the issue with the help of Iran and only when Iran announces readiness to cooperate with the agency's inspectors beyond the legal book," she said in response to a question on what ElBaradei meant by 'full transparency'.

and in the meanwhile, all you other countries just go sit down until teacher calls on you. Ooops, bell rang - dismissed for the day little dears.

Asked why the IAEA has published links on its official website to Western sites which are opposed to Iran's efforts to develop civilian nuclear technology, Fleming replied that the links were there because the IAEA believes in freedom of speech. She noted that the IAEA website has also provided three links to Iran's official institutions in order to give a balanced image of the Iranian nuclear issue.

"But since the Iranian delegation requested that the (anti-Iranian) links be removed, we took them off of the website," she explained. However, the links to the Western websites are still on the IAEA's official website.
Asked why an IAEA inspector had given a negative image of Iran in a recent interview with the BBC and whether the IAEA approved of the remarks, the IAEA spokeswoman said, "I am not aware of any hostile remarks. The BBC produced a documentary with special permission (from the IAEA) to provide more information about the activities of IAEA inspectors."

Asked whether the IAEA would give Iranian TV permission to conduct interviews with the agency's inspectors in another country, Fleming replied, "Yes, if that country allowed you to do that."

Obviously, the inspectors will not reveal confidential information, she explained, adding that the inspectors in the BBC documentary had not violated agency regulations and both ElBaradei and IAEA Deputy Director General Olli Heinonen had seen the documentary.
Posted by: Pappy || 03/12/2006 00:00 || Comments || Link || E-Mail|| [287 views] Top|| File under:
Israel-Palestine-Jordan
EU hinges further aid on moderate Hamas stance
The European Union is providing short-term assistance but has threatened to cut off links with the Palestinian Authority unless Hamas, whose charter commits it to the destruction of Israel, changes its policy once in government. On another front, Hamas' political leader Khaled Meshaal slammed the Israeli government's plan to finalize the country's borders by 2010 as a "declaration of war."

EU foreign ministers meeting in the Austrian city of Salzburg held back from any immediate decisions on aid, but called on Hamas to give clear signs it was committed to change. "Without a statement on that we will not work with a Hamas-led government. It is absolutely clear this can't be hot air," said German Foreign Minister Frank-Walter Steinmeier. "We have to repeat over and over again that Hamas must recognize Israel, and that we cannot make progress with violence," said Luxembourg Foreign Minister Jean Asselborn.
Posted by: Fred || 03/12/2006 00:00 || Comments || Link || E-Mail|| [285 views] Top|| File under:
Syria-Lebanon-Iran
Iran oppoTV airs footage of women's demo in Tehran
London, Mar. 11 – An Iranian opposition satellite channel aired on Saturday footage of a demonstration in Tehran by hundreds of women celebrating International Women's Day, and a brutal raid by Iran's security forces to break up the rally.

The rally took place on Wednesday afternoon in Tehran's Laleh Park. Numerous women were beaten up by truncheon-wielding policemen and dozens were arrested as they resisted attempts by security agents to disperse the demonstrators.

The television, Simaye Azadi -- "Vision of Freedom" in Persian – said the film was taken by women activists in Tehran.
Posted by: Steve White || 03/12/2006 00:00 || Comments || Link || E-Mail|| [282 views] Top|| File under:
India-Pakistan
If You Knew Me By Now...
If You Knew Me By Now...

Isn't the Indian Muslim's right to protest valid? Why then a silent admonishment?

Indian Muslims are a bewildered, angry and hurt lot. They can't understand the sharp reactions to the large-scale protests they took part in recent weeks. It's not the reaction of the Hindutva forces that has alarmed them. What many Muslims find insulting is the suggestion that they should not have protested in such large numbers as it was against the national current and smacked of religious mobilisation.

Sociologist Imtiaz Ahmad believes such responses reveal the metamorphosis of the Hindu liberal. "There are clear double standards here. On the one hand, you keep telling Muslims to come into the mainstream. When they believe they have a stake in the country and the right to protest, then why are you upset?" He also points out that contrary to popular perception, Muslims did take part in protests organised by various Left and secular organisations.

Maulana Mehmood Madani, of the Jamait-e-Ulema-e-Hind which mobilised about a lakh people in New Delhi on the eve of the George Bush visit, goes to lengths to say his rally was largely addressed by non-Muslims. "I had approached the Left to have a joint rally. They suggested we protest on two consecutive days." There's another detail: Madani's organisation restricted their show to the Ramlila grounds as they were told that not more than 5,000 people would be given permission to march. The next day, at least 15,000 marched from Ramlila grounds to Jantar Mantar during the Left rally. The suspicion is that the Delhi administration was uncomfortable with the prospect of too many Muslims gathering at one spot.

Muslims are now asking whether the sight of hundreds of skull caps and beards upsets people. Says Masoom Moradabadi, editor of Urdu paper Khabardar: "If Hindus respond emotionally to certain issues, don't Muslims have the same right? Are we being told that we should know our place? Clearly, many people don't want us to have the same rights." He also believes the backlash has surprised the community. Again there is a fear of being cornered.

There is also the other sensitive issue linked to every Muslim debate—the charge that the community is anti-national because there is a concept of an international Muslim congregation. In Parliament, BJP MPs accused Muslims of trying to instigate "another Khilafat movement". Many Muslims simply can't understand why the majority community remains insensitive to their anguish over the brutalities in Iraq and other Muslim countries. It is not the nuclear deal that the community is protesting; it is George Bush they have a problem with. It is mischievous to blur the boundary.

Educated Muslims are also angry with the suggestion that they should "speak out". What do they want us to say, asks Ahmad—"that we don't have the right to protest?" Liberals and conservatives alike point out that every worthwhile Muslim organisation has condemned the intemperate utterances of a UP minister, the Lucknow violence and the Varanasi blasts. Yet they are told again and again to speak out. Kamal Farooqi of the Muslim Personal Law Board says: "I have serious objections to this. No one has the right to tell me my safety lies in being scared and quiet." Yet, Muslims have learnt that every time they become vocal, a heavy price is exacted.
Posted by: john || 03/12/2006 00:00 || Comments || Link || E-Mail|| [286 views] Top|| File under:
Syria-Lebanon-Iran
Syria using Shebaa to force Lebanon into Arab-Israeli conflict
Anti-Syrian politician and former MP Fares Soueid said Friday Syria "is using the Shebaa Farms issue to force Lebanon into the Arab-Israeli conflict." Soueid was speaking on Friday during a seminar before a crowd of university students who came to show their support for the Independence Intifada. The seminar was organized by the students of the Lebanese University in Deir al-Qamar entitled "The Independence Intifada Goes On."

Soueid added: "After we liberate the Shebaa Farms from the Israeli troops, we will liberate them from Syria's control." Soueid further added the country is in need of a new president to settle all accumulated pending issues, such as the "weapons of the resistance, the Shebaa Farms, and the Syrian-Lebanese relations." With ongoing disputes about the identity of the Shebaa Farms, Soueid said "Syria is not willing to give us any document to prove its real identity."

Soueid rejected the remarks made against MP Walid Jumblatt that accuse him of deliberately trying to sabotage the dialogue. He said: "These accusations and some of the positions taken will not discontinue the Independence Intifada, but it will move on. It has scored many achievements." Soueid called for "demarcating the borders with Syria and sealing
Posted by: Fred || 03/12/2006 00:00 || Comments || Link || E-Mail|| [327 views] Top|| File under:
Caribbean-Latin America
Fidel Sees Free Speech in Action
Hat tip to Mrs. Bobby


Security workers confiscated posters from fans at the World Baseball Classic on Friday, the day after an anti-Castro sign appeared in the stands of a Cuba-Netherlands game, provoking an international incident. The controversy has escalated with the velocity of a major league fastball since a spectator on Thursday raised a sign saying "Down with Fidel" behind home plate — an image beamed live to millions of TV viewers, including those in Cuba.

Local organizers of the tournament responded Friday by banning posters of a political nature. Private security officials confiscated all posters from spectators entering Hiram Bithorn Stadium for the Cuba-Puerto Rico game, including one showing a Puerto Rican player hitting a baseball that bore the image of Fidel Castro's head. But a top police official said his officers would not enforce the ban. "I have been clear that here there is freedom of expression and the police of Puerto Rico will not interfere at any time with any type of expression," Puerto Rico Police Chief Pedro Toledo said.

At the game Thursday, the top Cuban official at the stadium in San Juan rushed to confront the man with the sign. Puerto Rican police quickly intervened and took the Cuban official — Angel Iglesias, vice president of Cuba's National Institute of Sports — to a nearby police station where they lectured him about free speech. "We explained to him that here the constitutional right to free expression exists and that it is not a crime," police Col. Adalberto Mercado was quoted as saying in the Puerto Rican newspaper El Nuevo Dia.

The brouhaha gathered steam when Cuba's Communist Party newspaper, Granma, called the sign-waving "a cowardly incident." Cuba's Revolutionary Sports Movement exhorted Cubans to demonstrate in Havana, saying U.S. and Puerto Rican authorities were involved in "the cynical counterrevolutionary provocations."

One of the protesters who showed up in front of the U.S. diplomatic mission in Havana bore a sign that said: "Down with Bush." Star Cuban athletes were among hundreds of protesters. An official Cuban communique urged the Cuban team to "respond to the provocations with hits, home runs, strikes, outs."

The Cubans considered withdrawing from the tournament because of "the lack of security and respect" but decided to remain after Puerto Rican promoters made guarantees, the Cuban Baseball Federation said in a statement without elaborating. Enrique said that during the warmup before the game, he flashed another sign denouncing Castro — this one saying, "Baseball players yes, Tyrants no" — to the Cuban leader's son, Tony Castro. Tony Castro is the Cuban team doctor. "He looked down and kept walking and I shouted, 'Eso es para tu papa (That is for your dad)," Enrique said, according to the account in the Web site.

Mercado said the spectator, and a second one who also waved signs, had tickets for the section behind home plate, but had moved out of their seats closer to TV cameras. Cuban state TV was showing the ESPN signal and the anti-Castro signs were briefly visible on television in Cuba.
Posted by: Bobby || 03/12/2006 00:00 || Comments || Link || E-Mail|| [312 views] Top|| File under:
Syria-Lebanon-Iran
Leb army deploys troops in North along Syria border
The Lebanese Army deployed troops in two villages Wednesday along the Nahr al-Kabir river, which separates Syria from Lebanon in the North. The national news agency reported on Friday that more troops will be deployed along the river on Saturday. Foreign Minister, Fawzi Salloukh told The Daily Star that "these measures were taken to prevent the illegal entry of foreigners into Lebanese territory," Salloukh refused to comment any further.

This step comes a week after the army had erected permanent military points and closed all illegal crossings along the mountain passageways linking Syria to Lebanon in the Upper Hermel. Elias Hanna, a researcher on military affairs, told The Daily Star that a military decision at this level was "very important" and must have been preceded by a political decision. Hanna said that deploying the army would help in preventing the illegal entry of individuals as well as the flow of weapons, but stressed that it was more important to control weapons already present in Lebanese territories.

According to Hanna, deploying the army would allow the army to gather "good intelligence" information about the flow of arms and individuals across the borders with Syria. But he added that coordination between the army and the Internal Security Forces was vital to guarantee the success of the army in deterring that flow.
Posted by: Fred || 03/12/2006 00:00 || Comments || Link || E-Mail|| [334 views] Top|| File under:
Israel-Palestine-Jordan
Haniyeh submits documents on government
GAZA CITY — Hamas' prime minister-designate Ismail Haniyeh yesterday submitted to Palestinian leader Mahmoud Abbas a draft document outlining his proposals for the next government's programme, an official said.

Haniyeh's letter was in response to one from Abbas on February 21 in which the moderate Palestinian Authority president formally tasked the radical Islamist faction Hamas with assembling the next cabinet. "Abu Mazen (Abbas) received the letter of response from Haniyeh," a senior Palestinian source told AFP on condition of anonymity, as the two men held talks in Gaza City.
Posted by: Steve White || 03/12/2006 00:00 || Comments || Link || E-Mail|| [310 views] Top|| File under:
Iraq
Gunmen kill senior editor from Iraq state TV
BAGHDAD - Gunmen killed a senior editor from Iraqi state television, shooting him dead in his car as he was being driven to work on Saturday in Baghdad, police and the channel said. He was the second Iraqi television journalist to be killed in a week.

Iraqiya television and police sources said that Amjad Hameed had just left his house in central Baghdad when a car blocked his way and gunmen shot him in the head and seriously wounded his driver. Hameed, married with three children, began working at the channel more than a year ago. Iraqiya, whose editorial line is close to that of the Shi'ite Islamist parties leading the interim government, broke into its programmes and aired verses from the Koran in a sign of mourning.
Posted by: Steve White || 03/12/2006 00:00 || Comments || Link || E-Mail|| [327 views] Top|| File under:
Syria-Lebanon-Iran
Iran: Civil Society Alarmed Over Un Security Council Referral
Prominent Iranian journalists, economists and human rights actvists, including Nobel peace prize laureate Shirin Ebadi, are expressing growing concern over the country's plunging international reputation over the nuclear dispute. Together with many other Iranians, most dissenting voices from Iran's civil society support what they see as the country's right to nuclear technology, but they say that the Islamic Republic's autocratic government lacks credibility to argue the case.

"I'm convinced that the Iranian nuclear programme doesn't represent any threat to the world, and I urge the government to do everything possible to convince the international community that its intentions are peaceful, says Ebadi.

But she has no illusions about the tough task facing Tehran.

"If the world doesn't believe the words of Iran's representatives, the blame for this must go to the non-democratic nature of the regime that governs the country," she adds.

Her view is shared by opposition political activist Khosrow Seif. "Possessing nuclear technology is a right which has to be recognised to all the nations of the world, but it is not surprising that the international community does not trust an anti-democratic regime like the Iranian one," he says.

Seif also dismissed a possible compromise solution by which Russia would assist Iran with uranium enrichment the controversial process that Tehran's critics say is part of a covert nuclear weapons programme.

"If the only option given to us by the world at this moment in time is having our uranium enriched at Russian facilities, then it would be wiser for us to suspend the nuclear programme altogether," he says.

"The price that Iranians have to pay for their nuclear programme is way too high and it's just not worth it," says political analyst Mashaollah Shameslvaezin, whos is also the spokesman for the Free Press Association of Iran.

"With the [UN] Security Council yet to convene and sanctions still only a remote possibility, the government is already pressurising newspaper editors, sending them a 'manual' of what they may or may not publish," Shameslvaezin explains.

"We don't even want to think what will happen once the Security Council starts examing Iran's case. Then we'll lose even those small crumbs of freedom we still have."

According to economist and university professor Sadegh Zibakalam, the current "disastrous" situation may yet turn "tragic".

"The nuclear crisis has already claimed a vicitm: civil liberties in Iran. Sanctions would destroy the country's economy, bolstering the radicals, because during a state of emergency power lies in the hands of the military, the militias and the security forces," he warns
Posted by: lotp || 03/12/2006 00:00 || Comments || Link || E-Mail|| [293 views] Top|| File under:
Home Front: Culture Wars
Bennish to return to the classroom
ScrappleFace
(2006-03-11) — As part of the federal 'No Child Left Behind' mandate, Colorado high school geography teacher Jay Bennish will return to the classroom Monday to receive additional instruction in history and politics from 16-year-old student Sean Allen.

"We can't give up on him now," said President George Bush, whom Mr. Bennish had compared with Nazi dictator Adolph Hitler. "We can't let the soft bigotry of low expectations prevent Jay Bennish from getting the education he so desperately needs."

Mr. Bennish, who was placed on paid administrative leave during the probe of his anti-American classroom rant, said he's "excited to get back to the place where the learning never stops."

On the tape of a world geography lecture, Sean Allen can be heard asking his teacher questions.

"I employ the Socratic method," the sophomore said, "hoping that questions will open his mind to receive facts and get him to think critically. I'm eager for Mr. Bennish to return to the classroom. We have so much work to do, and there's so little time."
Posted by: Korora || 03/12/2006 00:00 || Comments || Link || E-Mail|| [304 views] Top|| File under:
Europe
Malmö restaurant peppered with bullets
Malmö. Hmmm, Malmö. I wonder what distinguishes Malmö from other Swedish cities.

Actually, despite the large immigrant population there, this might well have had to do with drugs or prostitution, both of which are funnelled through that part of Sweden from Russia to the rest of Europe.

A pizzeria in Arlöv, near Malmö, was shot at repeatedly with automatic weapons on Friday night. Shots were fired into areas where diners were sitting, but nobody was injured.

The shooting started when a Volvo pulled up outside the restaurant. According to a witness, around six unmasked men jumped out of the car. One of them was armed with a Kalashnikov automatic rifle, and shot indiscriminately through the pizzeria's windows. Nobody was hit by the bullets.

"They had a guardian angel," said Mats Attin at Malmö police. "It is amazing that there aren't ten people lying dead in there," he said.

Police forensic scientists found a large number of bullets in the walls and in other parts of the restaurant.

Following the shooting, the men got back into the car and drove away. "We don't know the reasons for the shooting, but there had been some kind of row earlier in the evening. We don't think it was aimed at the restaurant, but believe that it had something to do with a row between certain guests," Attin said. At the time of writing, police had not arrested anyone for the shooring.

Two witnesses said that they had seen what happened and were being questioned by police on Saturday morning. They have also given a general description of the men. "This is all we have at the moment," said police spokesman Bo Paulsson on Saturday morning.


"Yåh, wé håvé nøthïng sø får!"

Witnesses have so far not been able to identify any individuals, nor have the police found the Volvo.
Posted by: lotp || 03/12/2006 00:00 || Comments || Link || E-Mail|| [316 views] Top|| File under:
Israel-Palestine-Jordan
Jordan paper urges UN to restrain Israel
AMMAN — A Jordanian newspaper yesterday called on the UN Security Council to force Israel to stop its 'bellicose attack' on international law by threatening to act against Iran if the world community fails to take action against Teheran's nuclear programme.


"Oh yaassss! The Zionists aren't allowed to defend themselves, especially if it means missiles flying over our heads!"

"It is incumbent on the UN Security Council to call Israel to order and ask it to stop its bellicose attack on international norms. This should be the first order of business in dealing with the Iranian crisis," the English language newspaper Jordan Times said in an editorial. The paper contended that the Israeli threats "did not only aim to pre-empt any UN action, it was also in violation of international law".
Posted by: Steve White || 03/12/2006 00:00 || Comments || Link || E-Mail|| [290 views] Top|| File under:
Europe
Ukraine's hardman back to wreck orange revolution
LESS than 15 months after he was forced from power by crowds of pro-democracy protesters, a former communist hardliner is finalising his plans to end Ukraine's orange revolution. Viktor Yanukovich, 55, the former prime minister whose presidential campaign in 2004 ended in humiliation when he stepped down amid allegations of electoral fraud, is expected to win the largest number of votes for his party when Ukraine elects a new parliament later this month.

His astonishing comeback has severely undermined the authority of Viktor Yushchenko, 52, the embattled pro-western president and hero of the orange revolution. Yanukovich has promised to steer Ukraine away from the West and back into Russia's sphere of influence. "I have no doubts whatsoever that we will win these elections," said a tanned and buoyant Yanukovich at his party headquarters in Kiev.

"The orange revolution has long been over. It was a populist coup staged by people who made a lot of empty promises and brought Ukraine to the brink of catastrophe. Yushchenko's policy towards Russia is not in our national interest and in the eyes of the people the concept of EU membership has been discredited. As for Nato, Ukraine isn't ready to join it."

According to the latest polls, Yanukovich's Party of Regions could win more than 30% of the vote on March 26. Our Ukraine, Yushchenko's party, is expected to get no more than 20%. It could be overtaken by the party of Yulia Timoshenko, 46, the president's charismatic former ally. He sacked her as prime minister last September and has since accused her of corruption, a claim she denies. At stake are Yushchenko's survival as a political force and the future of the orange revolution he led with Timoshenko.


Under constitutional changes introduced on January 1, parliament rather than the president now chooses the prime minister, most of the government and the regional leaders. Without a majority in the country's 450- seat parliament, Yushchenko, whose personal approval rating has plummeted by 50% in a year, will be leader only in name. He may face a painful choice between forming a coalition with Yanukovich or Timoshenko. Worse still, he risks seeing them unite against him.

The prospect of Yanukovich's return to the forefront of Ukrainian politics has filled supporters of the orange revolution with dread. It has also dismayed western governments which were quick to support Yushchenko when he challenged the authoritarian regime of Leonid Kuchma, the former president who was close to Moscow. "The country is going from crisis to crisis," said Yanukovich. "People look back now and see that under my leadership things were much better than they are now. I predicted that the revolution was just pure populism and people now see that I was right."

Yanukovich has opposed moves by Yushchenko's government to re-privatise companies which were sold off cheaply by the state under Kuchma. Yanukovich is close to some of Ukraine's most powerful oligarchs, especially Rinat Akhmetov, the country's richest man. There are fears that Yanukovich's comeback could herald a return to the corruption of the Kuchma era. It was during Yanukovich's time as prime minister that the state sold Ukraine's largest steel plant to a consortium led by Akhmetov and Kuchma's son-in-law for $811m, even though a foreign bidder had offered $1.5 billion. After the orange revolution the plant was renationalised and put up for sale again. It fetched $4.81 billion.

Such high-profile initiatives have failed to halt the decline of Yushchenko's public standing. Protesters who braved sub-zero temperatures for two weeks to force Yanukovich out lament promises made by Yushchenko during the peaceful uprising that have since been betrayed.

The president's difficulties have been compounded by the state of Ukraine's stagnant economy. Having been seen as decisive and brave during the revolution, Yushchenko looked weak and indecisive earlier this year during a row with Moscow over gas prices which led to supplies being temporarily cut off. "Few politicians in the world enjoyed Yushchenko's popularity," said Oleg Zvarych, a driver who took part in the revolution. "As for Yanukovich, I thought we had seen the last of him. His comeback is too depressing for words."
Posted by: Steve White || 03/12/2006 00:00 || Comments || Link || E-Mail|| [298 views] Top|| File under:
Turkish living standards rising with economic stability
It is still too early to start celebrating increases in the living standards of every Turk, but the latest figures clearly show less misery and despair at an aggregate level.

Measures of poverty known as misery indices have declined to the lowest levels in decades, according to a report issued yesterday by investment bank Morgan Stanley. The first misery index was developed by Ronald Reagan Arthur Okun, based on the sum of inflation and unemployment rates, and won acceptance as a simple gauge to evaluate macroeconomic progress. A combination of higher unemployment and inflation rates shows deterioration in economic performance and a corresponding increase in social affliction.

In Turkey's case, inflation dropped from an average of 77.5 percent in the 1990s to single-digits; coupled with a gradual rise in the labor market, the misery index has shown a sustained improvement in the post-crisis period.

An alternative, more comprehensive misery index better assesses the effectiveness of economic policies in improving living standards. The alternative version consists of public-sector borrowing requirement, interest rates and output growth along with inflation and jobless rates, and presents a more striking improvement. Most of this correction is due to fiscal consolidation, disinflation and interest-rate compression, but even the unemployment rate, after increasing from 5.5 percent in 2000 to the post-crisis peak of 12.3 percent, declined to 10.3 percent last year.

The most recent figures show a number of buoyant signs, including robust employment growth in all sectors except agriculture. The total number of people with jobs grew by 1.2 percent year-on-year to 22 million last year, but non-farm employment surged by 12.0 percent, from 65.2 percent of total employment in 2004 to 70.5 percent last year.
Posted by: lotp || 03/12/2006 00:00 || Comments || Link || E-Mail|| [309 views] Top|| File under:
Iraq
Twin sisters fly flag for women warriors
IDENTICAL twin sisters piloting Black Hawk helicopters in the danger zones of northern Iraq are on the front line of a revolution. Lieutenant Jennifer Robinson and Lieutenant Amanda Matthews, both 24 and both standing just 5ft 1in tall, are a startling example of how far women have come in the armed forces.

Last week Robinson, her ponytail tucked under her flying helmet, piloted helicopter missions out of Tikrit, Saddam Hussein's birthplace, as she has done for seven months. Matthews flew her final Black Hawk mission from the army base at Taji two months ago before returning home with her husband, an Army Ranger, to Hunter Air Base in Georgia. "I never got to see her over here," Robinson said. "We did manage to talk when we both called home and my mom and dad put the phones together. Now I'm just happy I got her beat on flight hours."

The pilot twins were black belt karate champions in Florida, where they grew up before going to different universities and joining the army. For their 16th birthday they jumped out of an aeroplane. Their father Dick Fortenberry, 67, who flew a helicopter gunship in Vietnam, said from his home in Tennessee that both girls had a fierce sense that they were "doing a good job over there".

Robinson — call sign Eagle Assault — starts her day at about 3am when she has an intelligence briefing on her area, a hardline Sunni region where roadside bombs have killed scores of American soldiers. She has been trained to attack but insisted: "I personally don't shoot people — my gunners do."

Her love for her aircraft is clear. "You can manoeuvre that thing anywhere," she said. "You can hover on a pinpoint, which is amazing in itself. It becomes like a part of you."

She takes a lot of flak — from Iraqi insurgents, whom she labels "the bad guys", and from colleagues who tease her about her lack of height. "They're always joking with me about how they have to adjust the seat," she said. However, she is respected for her skills. "Flying is not the hard part," she said. "You have four or five radios going, different areas of navigation, and at night you are flying under goggles and that is like flying with two toilet rolls on your eyes."

The life suits her: "I always wanted to be part of something bigger than me. It didn't matter if it was a brotherhood or a sisterhood."
Posted by: Steve White || 03/12/2006 00:00 || Comments || Link || E-Mail|| [279 views] Top|| File under:
Israel-Palestine-Jordan
Palestinians growing desperate for money
JERUSALEM In the last two weeks, the Palestinian Authority has been given about $70 million - more than $40 million released by the World Bank, nearly $21 million from the European Union and $10 million from Norway.
But even once all that cash arrives, the Palestinian Authority will have only 95 percent of the money needed to pay February's overdue salaries, said the Palestinian minister of national economy, Mazen Sinnoqrot. How the Palestinian Authority will cover salaries for March, Sinnoqrot said, "remains a mystery."

"Mahmoud, c'mon, we got orders to knock over a bank."

And that is even before the victorious Islamic group Hamas names a new Palestinian government, which will put a stop to significant amounts of international aid. "We're bankrupt," Sinnoqrot said bluntly in an interview Thursday in his Ramallah office. "The world can't abandon us. It's in no one's interest, not for Israel or anyone, to have the P.A. public sector collapse. To increase unemployment this way would be a message of violence, not of peace."


How is that different from the message the Paleos have been sending the last, oh, 40 years or so?

Sinnoqrot is philosophical, but anxious. He needs $115 million a month just to pay the salaries of about 145,000 public-sector employees, about half of whom, he says, shaking his head, are listed as security forces, most of whom have weapons.


Can't have a security force without lots of guns and ammo.

The Palestinians get about $35 million a month from internal taxes. But Israel is withholding about $55 million a month in customs and duties it collects for the Palestinians, arguing that a Hamas majority in Parliament means that Hamas, considered a terrorist group, controls the Palestinian Authority.

The major donors - the European Union, the World Bank, the United States and a few Arab nations - do not agree, because Hamas has not yet formed a government, a moment the West wants to postpone until after Israel's March 28 election. Even if Israel were handing over the taxes, Sinnoqrot and the Palestinian Authority would still be in a significant hole, since the monthly budget is about $165 million.

Sinnoqrot calls the Israeli decision to withhold money "neither legal nor acceptable," a "collective punishment" of Palestinians for voting in Hamas.
Sinnoqrot, a devout Muslim but not a Hamas member, is a potential finance minister for a Hamas government. But he says that no one from Hamas, including the prime minister-designate, Ismail Haniya, has talked to him since the election.

Sinnoqrot urges the world to see the Hamas victory "as a real window of opportunity" created by democracy.


Oh it was, it was -- the world got to see just exactly what Hamas is.

But Israel and the quartet - the United States, the European Union, Russia and the United Nations - have warned that a new Hamas government will face isolation and further cuts in funds unless it recognizes Israel, rejects violence and accepts the validity of previous Israeli-Palestinian agreements. Those are major hurdles that Hamas is unlikely to get over soon, if ever, but if Hamas does not, warned the U.S. assistant secretary of state for Near Eastern affairs, David Welch, the United States intends "to make their ability to function as a government enormously difficult."


Must be one of Condi's people.

On Friday in Salzburg, European Union foreign ministers warned Hamas that "money will not flow to the new authority unless it seeks peace by peaceful means," in the words of the EU's external relations commissioner, Benita Ferrero-Waldner. "We want to remain a reliable partner for the Palestinian people, but we will not go soft on our principles," she said. At the same time, the EU foreign policy chief, Javier Solana, said Europe "must find ways to support the Palestinian people," and he added: "We want to maintain what has taken us so many years to build up: a Palestinian Authority that is the embryo of a state we must complete and which one day will exist."


He really is sampling his own product, isn't he?

Hamas is considered unlikely to make the world's choices easy, so Solana, Welch and the quartet's envoy, James Wolfensohn, are exploring how to create a new structure to funnel money to the Palestinians through President Mahmoud Abbas, of the Fatah party, somehow bypassing the authority.


Sinnoqrot thinks that is a bad idea. "We shouldn't have a shadow government here," he said. "It's not our way."


"Our way is no government at all!"

A senior Fatah official and a crucial figure in controlling the Palestinian security services, Jibril Rajoub, warned in a separate interview the world must help ensure "that we keep the security apparatus out of this situation," in part by ensuring that the armed men get paid.


Maybe the Israelis could helizap a few, and the rest would decide to become auto mechanics.
Posted by: Steve White || 03/12/2006 00:00 || Comments || Link || E-Mail|| [277 views] Top|| File under:
Europe
French Preparations For Civil War
Training for Civil War in Alsace.

An exercise involving 400 soldiers will be held in Haut-Rhin, from March 14 to 16. The scenario strangely resembles repression of violent sedition carried out by an immigrant group. In effect, they are being trained in counter-guerilla tactics against terrorists in a section of Coteaux and Dornach (suburb of Mulhouse), a fortified Islamist zone. Rallying at the more European quarter of Stade de l'Ill, they will conduct a cleansing operation (or evacuation)...
Posted by: Listen To Dogs || 03/12/2006 00:00 || Comments || Link || E-Mail|| [891 views] Top|| File under:
India-Pakistan
Report faults India's nonproliferation record
WASHINGTON - India circumvents other countries' export controls and leaks sensitive technology in procuring materials for its nuclear programs, according to a report by former UN weapons inspector David Albright.


Remind me, isn't he the one who found Saddam's WMD?

The Indian Embassy dismissed the report as "baseless."
The report, released on Friday, challenges a central US argument in favour of a landmark US-India nuclear deal: that India has such an impeccable record of protecting technology it can be trusted with US and other foreign nuclear materiel.

Albright, a physicist who heads the Institute for Science and International Security, said he had "uncovered a well-developed and secret Indian program to outfit its uranium enrichment program and circumvent other countries' export control efforts." The report, co-authored by researcher Susan Basu, said when India seeks bids for nuclear-related equipment, it allows prospective suppliers to buy blueprints and manufacturing instructions for a particular item. Company officials could then sell the item or related technology to other customers.

"That's what we think is new, that you could go buy some centrifuge design information through the Indian procurement system," Albright told Reuters in an interview. "This is not a normal way of doing business. It's a very irresponsible way to handle sensitive information," he added.


Except that now we have a tool with which to start leveraging the Indians. If they want our civilian nuke technology, they have to play ball with us on stuff like this. We didn't have that until GWB negotiated a deal with the Indians.

Indian Embassy spokesman Venu Rajamony told Reuters, "This so-called report is ridiculous and filled with all kinds of baseless charges."

He noted that Mohamed ElBaradei, head of the International Atomic Energy Agency, welcomed the agreement as a milestone to consolidate the nonproliferation regime and that the White House praised India as having a strong nonproliferation record.

The Bush administration on Thursday asked the US Congress to begin implementing the deal by changing US laws to permit nuclear sales to India, ending a three-decades-old ban. The 45-nation Nuclear Suppliers Group, who oversees nuclear transfers, also must change its rules.
Posted by: Steve White || 03/12/2006 00:00 || Comments || Link || E-Mail|| [284 views] Top|| File under:
Europe
Holland launches the immigrant quiz
TWO MEN kissing in a park and a topless woman bather are featured in a film that will be shown to would-be immigrants to the Netherlands. The reactions of applicants — including Muslims — will be examined to see whether they are able to accept the country's liberal attitudes.

From this Wednesday, the DVD — which also shows the often crime-ridden ghettos where poorer immigrants might end up living — will form part of an entrance test, in Dutch, covering the language and culture of Holland. Those sitting the test will be expected to identify William of Orange and to know which country Crown Princess Maxima comes from (Argentina) and whether hitting women and female circumcision are permitted.

Muslim leaders in Holland say the film is offensive. "It really is a provocation aimed to limit immigration. It has nothing to do with the rights of homosexuals. Even Dutch people don't want to see that," said Abdou Menebhi, the Moroccan-born director of Emcemo, an organisation that helps immigrants to settle.


They may not want to see it, but they tolerate it. There's a lesson there for you.

He added: "They are trying to find every pretext to show that people should not come to the Netherlands because they are fundamentalist or not emancipated. They confront people with these things and then judge them afterwards."

Famile Arslan, 34, an immigration lawyer of Turkish origin, agreed. "I have lived here for 30 years and have never been witness to two men kissing in the park. So why are they confronting people with that?" she said.


Same reason they're confronting people with female circumcision.

She accused the government of preaching tolerance about civil rights while targeting non-westerners with harsh and discriminatory immigration curbs.

The new test — the first of its kind in the world — marks another step in the transformation of Holland from one of Europe's most liberal countries to the one cracking down hardest on immigration. Rita Verdonk, the immigration minister known as Iron Rita, has introduced compulsory integration classes, higher age limits for marriage to people from abroad and the removal of residency permits if immigrants commit petty crimes. She has also talked of banning the burqa.

The measures were prompted in part by outrage over the 2004 murder of Theo Van Gogh, who had made a film about the oppression of women in Muslim communities.

Applicants will sit the exam at one of 138 embassies around the world. They will answer 15 minutes of questions and those who pass the first stage will have to complete two "citizenship" tests over five years and swear a pledge of allegiance to Holland and its constitution. The centre-right government of Jan Peter Balkenende, the prime minister, believes the tests will provide an objective way of assessing the suitability of applicants by gauging how well prepared they are to make the transition to Dutch life and their willingness to integrate.

Critics complain that people living in the mountains of Morocco or rural villages in Pakistan will not be able to make the long journey to cities for Dutch language lessons. According to Instituut Oranje, a Dutch language school, someone with a low level of education would require 250 hours of tuition, costing £1,200, to pass the tests. The total bill of £1,495 — including £55 for a preparatory test pack and DVD and £240 for the exam — makes the process unaffordable for many.
Dirk Nieuwboer, a Dutch journalist based in Istanbul, said the multiple-choice cultural test included a question about how to behave in a cafe if two men at the next table started kissing. "There was another question about which former Dutch colony a particular spice came from," said Nieuwboer. "Most Dutch people don't know these things."

However, Jeroen Dijsselbloem, a socialist from the parliament's immigration committee, said the film had been created to help prepare people for "open-minded" attitudes on issues such as homosexuality. "We have lots of homo-discrimination, especially by Muslim youngsters who harass gay men and women on the streets. It is an issue here."

A spokeswoman for Verdonk said an edited version of the DVD would be available for showing in Middle Eastern countries such as Iran where it would be illegal to possess images of homosexuality.


Perhaps they shouldn't be encouraging people from Iran to immigrate to the Netherlands, but that's just me.
Posted by: lotp || 03/12/2006 00:00 || Comments || Link || E-Mail|| [457 views] Top|| File under:
Syria-Lebanon-Iran
World's biggest fish meat ball cooked in Iran
The world's biggest fish meat ball was prepared and cooked in this northwestern provincial capital, it was reported Saturday.


Wonder if it was 'nuked'?

Some 15 cooks worked for 48 consecutive hours to cook a 20kg fish meatball in the one-day seafood festival held at the Tabriz International Exhibition fairgrounds here on Friday, a provincial official told IRNA.

Potatoes, onion, spices, oil, barberry and seed leaf were mixed with the Fitofag fish to make a gigantic meatball, the head of Public Relations at Tabriz Fisheries, Soheila Karimi, noted. The deliciously cooked fish meatball was distributed among some 4,000 people residing in the city.

The one-day sea food exhibition held Friday in Tabriz was aimed at encouraging consumption of seafood for good health by people in this northeastern city which is far from any river, lake or sea. The city of Tabriz is famous in the country for its meatball cooked the traditional way. Earlier this year the world's biggest omelet and shrimp pizza were cooked on the southern island of Kish and in Tehran, respectively.


"Coming soon to Food Network..."
Posted by: Pappy || 03/12/2006 00:00 || Comments || Link || E-Mail|| [315 views] Top|| File under:
Israel-Palestine-Jordan
Hamas seething over Israel's West Bank plans
The leader of Hamas has reacted with fury to the plans outlined by Israel's acting prime minister to unilaterally redraw Israel's borders on the West Bank by 2010. Khaled Mashal described the ideas for an imposed solution in the occupied territories with no negotiation with the Palestinians as tantamount to a "declaration of war".


Isn't that what you guys said was going on anyways?

Mr Olmert says, in interviews published in several major Israeli newspapers today, that he wants to impose a border in the West Bank, build a wall and move many Jewish settlers to the Israeli side - all with backing from the international community.
While the plan would involve uprooting some Jewish settlements, it also would retain portions of the West Bank and strengthen the main settlements in those areas. Israel also would retain control over Jerusalem and link a large settlement to the city.

The plan falls well short of the Palestinians' claims - supported by the United Nations - to be restored to all of the West Bank and East Jerusalem, from which they were driven after the 1967 Middle East war.


Remind me how that war started? And how the Jordanians and Paleos back then were provoking a fight? You guys wanted a war and you got one. Just not the one you hoped for.

"This is not a peace plan, but a war declaration, which will permit Israel to stay in the largest section of the West Bank, to maintain their wall and settlements, to refuse all concessions on Jerusalem and to reject the Palestinians' right of return," said Mr Mashal.


That's a good summary, yup.

"It is a unilateral disengagement by Israel in the interest of its security needs and not the demands of peace," said Mashal.


Since what Olmert is charged with is protecting the people of Israel, I'd say he has his priorities right.

"Olmert is in the process of committing the same errors toward the Palestinians that (Ariel) Sharon did."


Always amusing to listen to a Paleo lecture others about political errors.

For his part, Mr Olmert says today that he still hopes to reach a settlement with the Palestinians, but the chances of a deal have dimmed with Hamas's victory. Israel says that it will deal with the militant group only if it renounces violence and its calls for destruction of the Jewish state. Hamas has repeatedly rejected such demands.


Leaving them with no other choice but to build the wall. Clever, those Paleos, real clever.
Mr Olmert has also threatened to assassinate the incoming Palestinian Prime Minister, Ismail Haniya, if he is involved in terrorism. "Anyone who is involved in planning terror attacks will be a legitimate target for liquidation," he told the Yediot Ahronot daily.


I'd be flying Apaches over Ismail's head every day just as a reminder.

If the Palestinians "prefer to be dragged into the axis of evil of Iran", then Israel will draw its own border in the West Bank based on its security needs, he added. "At the end of the process we will reach a complete separation from the vast majority of the Palestinian population," he told the Maariv daily.

"When Israel commits to pulling back to 1967 borders, including East Jerusalem, destroying the wall, dismantling the settlements, recognising refugees and displaced Palestinians' right to return, and frees all the prisoners, then Hamas will take serious measures toward peace," Mashal told the AFP news agency.


In other words, the Israelis give up something, and Hamas gives up ... nothing. Classic Soviet negotiating ploy.

Mr Olmert said the new border would not follow the exact route of the separation barrier Israel is building in the West Bank. He told Yediot that he would try to work with Jewish settler leaders to try to get them to agree to the new line, moving settlers into settlements he plans to incorporate into Israel.
"We will definitely change the route either east or west in accordance to internal Israeli agreement," he told the paper. "The fence that will be built ... will be the border line that will separate Israel and the Palestinians. Israelis will not live beyond the fence."


Changing the route east ... good. Keeps the Paleos off balance.

In the absence of peace talks, Mr Olmert's unilateral approach is meant to solve Israel's main security problems. It follows unilateral pullout from the Gaza Strip last summer under the premiership of Ariel Sharon.

Saeb Erekat, a Palestinian negotiator, urged Israel to return to the bargaining table. "Israel cannot determine my borders by dictating them to me. That only prolongs the conflict, rather than solving it," he said.


Reeeeeeeeally? Care to bet on that? Big wall. Security forces. Guns. Apaches. Counter-battery fire. I bet they can determine the borders.

President Bush has backed Israel's claims to retaining some settlement blocs, but American officials have reacted coolly to Israeli claims on Ariel. Washington has also expressed displeasure over Israeli plans to link Maaleh Adumim to Jerusalem, despite Mr Olmert's assertion in Yediot that the US "has no doubt" that this will happen.


We'll get used to it. It'll become a fact on the ground.
Posted by: Steve White || 03/12/2006 00:00 || Comments || Link || E-Mail|| [508 views] Top|| File under:
Southeast Asia
Thailand warns of unusual underwater tremors
BANGKOK - Thailand warned Saturday of a series of unusual underwater earthquakes in the Andaman Sea, urging caution along its southern coast where the tsunami hit in 2004. The National Disaster Warning Center said that between March 9 and11 it had detected 31 quakes ranging in magnitude from 4.0 to 5.3 near the Andaman Islands, some 500 kilometers (300 miles) east of the southern Thai province of Ranong.

The epicenters have been in an area where underwater volcanoes sometimes erupt along a fault line, it said in a statement. "It could cause a major eruption of underwater volcanoes, and that could trigger a tsunami that would damage Thailand," the statement said.

Did someone start the warmup on the Halliburton Zionist Underwater Earthquake Machine again?
Posted by: Steve White || 03/12/2006 00:00 || Comments || Link || E-Mail|| [301 views] Top|| File under:
China-Japan-Koreas
China issues human rights record of US
rest at link
Following is the full text of the Human Rights Record of the United States in 2005, released by the Information office of China's State Council Thursday.
The Human Rights Record of the United States in 2005

The Information Office of the State Council of the People's Republic of China March 9, 2006

On March 8, the U.S. Department of State, posing once again as "the world's judge of human rights," released its Country Reports on Human Rights Practices for 2005. As in previous years, the State Department pointed the finger at human rights situations in more than 190 countries and regions, including China, but kept silent on the serious violations of human rights in the United States. To help people realize the true features of this self-styled "guardian of human rights," it is necessary to probe into the human rights abuses in the United States in 2005.

I. On Life and Security of Person

For a long time, the life and personal security of people of the United States have not been under efficient protection. American society is characterized with rampant violent crimes. Across the country each year, 50,000 suicides and homicides are committed (Va.Violent Deaths Are Mostly Suicides, The Washington Post, October 12, 2005).

The U.S. Justice Department reported on Sept. 25, 2005 that there were 5,182,670 violent crimes in the United States in 2004. There were 21.4 victims for every 1,000 people aged 12 and older, which amounts to about one violent crime victim for every 47 U.S. citizens (Crime Rate Remains at 2003 Level, Study Says, The Washington Post, September 26, 2005).
Posted by: john || 03/12/2006 00:00 || Comments || Link || E-Mail|| [307 views] Top|| File under:
Home Front: WoT
Ex-NFL Lineman Follows in Tillman's Footsteps
SAN DIEGO (AP) - A former college teammate of Pat Tillman is following in his footsteps, leaving a career in professional football to join the military. Pfc. Jeremy Staat, a former defensive lineman who played for the Pittsburgh Steelers and the St. Louis Rams, graduated from the San Diego Marine Corps Recruit Depot on Friday.

Enlisting "is probably one of the best decisions I've made in my life," Staat, 29, told The Associated Press after the ceremony.

Staat said he was felt compelled to join the military after the Sept. 11, 2001, terrorist attacks but Tillman, who was his roommate at Arizona State, advised him to stay with professional football until he qualified for retirement benefits. "He told me, 'You're a good player, you need to get good play.' Then four months later, at his wedding, I learn he's going to the Army," Staat said. "I joked to him, 'You stole my idea,' and he said it had been in the process for a while."

Tillman's death gave him "more motivation" to enlist, Staat said. "I should have been there for him."

Staat played for the Steelers from 1998 to 2000, and played two games with the Rams in 2003. He was playing for the Los Angeles Avengers of the Arena Football League before being put on the league's suspended list. "I never felt right about making the money I was making," he said. "We pay millions of dollars to professional athletes and entertainers, yet we pay military service people pennies to a dollar, and they're the ones risking their lives."

To enlist, the 6-foot-5 player said he dropped from 310 to 260 pounds. He said three months of boot camp training gave him a deeper appreciation for team camaraderie. "It's about looking out for your fellow soldier, and being ready to take a bullet for someone," he said.

Posted by: Steve White || 03/12/2006 00:00 || Comments || Link || E-Mail|| [290 views] Top|| File under:
Who's in the News
82
[untagged]
Bookmark
E-Mail Me
The Classics
The O Club
Rantburg Store
Comments Spam
The Bloids
The Never-ending Story
Thugburg
RSS Links
Gulf War I
The Way We Were
Bio
Sink Trap
Alzheimer's Association
Day by Day
Counterterrorism
Hair Through the Ages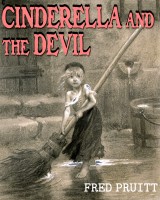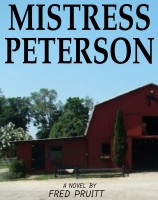 On Sale now!


A multi-volume chronology and reference guide set detailing three years of the Mexican Drug War between 2010 and 2012.

Rantburg.com and borderlandbeat.com correspondent and author Chris Covert presents his first non-fiction work detailing the drug and gang related violence in Mexico.

Chris gives us Mexican press dispatches of drug and gang war violence over three years, presented in a multi volume set intended to chronicle the death, violence and mayhem which has dominated Mexico for six years.
Click here for more information


Meet the Mods
In no particular order...


Steve White
Seafarious
Pappy
lotp
Scooter McGruder
john frum
tu3031
badanov
sherry
ryuge
GolfBravoUSMC
Bright Pebbles
trailing wife
Gloria
Fred
Besoeker
Glenmore
Frank G
3dc
Skidmark
Alaska Paul



Better than the average link...



Rantburg was assembled from recycled algorithms in the United States of America. No trees were destroyed in the production of this weblog. We did hurt some, though. Sorry.
3.218.67.1