-Lurid Crime Tales-
MS-13 'Dreamer' gang member sentenced to 40 years in 'demonic' killing
[FOX] A 17-year-old MS-13 gang member was sentenced to 40 years in prison after he pleaded guilty to the horrific murder of a teenager who was stabbed 153 times at a Maryland park in 2016.

Prosecutors called the death of 17-year-old Christian Villagran Morales at the hands of Juan Gutierrez-Vazquez "demonic." One other has been sentenced and another two are awaiting trial for the gruesome killing.

In court on Thursday, prosecutor Robert Hill said Gutierrez-Vasquez had just turned 16 when he agreed to take part in the brutal murder. His job, Hill said, was to hold down the victim while other gang members took turns stabbing Morales, a total of 153 times, Fox 5 DC reported.
Posted by: Skidmark || 02/09/2018 13:13 || Comments || Link || E-Mail|| [243 views] Top|| File under: Narcos
Kimberley Strassel: Who Is Christopher Steele?
[WSJ] The man who revealed a vast international conspiracy but didn't know his own client.

America has been inundated by the words dossier, memo, collusion, FISA, Carter Page. They all come back to the actions of one man: Christopher Steele. Which is why the only news that matters this week is that the former British spy's credibility has been dismantled.

To the extent the U.S. press has focused on Mr. Steele, it has been to portray him in heroic epic style. A Washington Post profile told how Mr. Steele, a former MI6 agent who left in 2009 to start his own firm, felt "professional obligations" to take his dossier to the Federal Bureau of Investigation. That's how "worried" and "rattled" and "alarmed" he was about the Trump -Kremlin "plot." The FBI welcomed this "well-trusted" source, who had provided information in the past, as a "peer"‐only later to let our hero down.

This is the narrative put forward by Mr. Steele and his paymaster, Fusion GPS. They and their press friends have an obvious interest in propagating it. But the new facts about Mr. Steele's behavior destroy this tale, and show how badly the FBI got snookered.

To be sure, the FBI should have known better. Even if Mr. Steele had previously been helpful, the bureau had every reason to be wary in 2016. This wasn't like prior collaborations. He was coming to the FBI as a paid political operative, hired by Fusion, as a subcontractor for Hillary Clinton's campaign. Opposition researchers are not retained to present considered judgment. They are retained to slime an opponent and benefit a client.

The FBI also had reason to view his research with skepticism‐on grounds of its tabloid-like allegations, and also on the near-fantastical claim of skill that underlay it. To wit, that a man who had been out of official spy rings for seven years was nonetheless able, in a matter of weeks and with just a few calls from London, where he lives, to unravel an international conspiracy that had eluded the CIA, FBI, MI6 and every other Western intelligence agency, all of which have access to the globe's most sophisticated surveillance tools.

But rather than proceed with caution, the FBI swallowed the whole package. According to Sen. Chuck Grassley's declassified criminal referral, former Director James Comey testified that the bureau couldn't meaningfully corroborate the dossier, but used it in Foreign Intelligence Surveillance Court proceedings anyway because Mr. Steele had previously provided "reliable" information.

Mr. Steele and Fusion GPS's Glenn Simpson immediately proceeded to use the bureau to advance their client's interests. They went to the press with a stream of briefings about the FBI investigation into the Trump campaign. Thanks to the FBI, Mr. Steele didn't have to present the media with crazy-sounding oppo research about sexual perversion; he got to point to a full-on government investigation. The resulting stories were awesome for the Clinton campaign‐but not so much for the FBI, since the Fusion crew had publicly tipped off the targets of its probe.

There is no excusing these actions. The FBI had expressly told Mr. Steele not to speak to anybody outside the bureau about the dossier. And Mr. Steele failed to disclose these briefings, or perhaps lied about them, since the FBI assured the FISA court that he was not talking to the press.

Mr. Simpson has claimed he never told Mr. Steele that Fusion was working for Mrs. Clinton, and maybe the ex-spy didn't know. Though this requires us to believe that the man who unraveled an international conspiracy could not discover the identity of his own ultimate paymaster‐or didn't care. Our super sleuth also didn't bat an eye over sucking up information from two notorious Clinton political operators, Sidney Blumenthal and Cody Shearer. Either Mr. Steele knew and actively worked to help the Clinton campaign, or he didn't and was nonetheless willing to undercut the FBI at Mr. Simpson's behest.

Some Steele supporters have suggested that the motive for his press briefings was his worry that the FBI was not taking his claims seriously enough. Yet by Mr. Simpson's own sworn testimony, that disillusion didn't hit until a few days before the election, when the FBI reopened its probe into Mrs. Clinton's negligent handling of classified emails. At the time of his September and October press blabbings, Mr. Steele was still working with the FBI and even talking to the bureau about a financial arrangement.

Is a reliable and credible source one who defies FBI orders, meets with the press, undercuts a probe, and lies about it? Is a professional someone who refuses to answer questions from congressional investigators, but is happy to spin a tale to friendly journalists?

Watch for the House Democrats, in their memo, to continue defending Mr. Steele despite all this. They have to. No credible Steele, no credible dossier. And no credible dossier means even more reason to worry that the FISA court and surveillance authority were abused in the election.
Posted by: Besoeker || 02/09/2018 09:19 || Comments || Link || E-Mail|| [292 views] Top|| File under:
Home Front: Politix
Roger Simon: Democrats Are Headed for a World of (Deserved) Hurt
[PJ] After years of non-stop virtue signaling as the party of "truth, justice and equality," the Democrats are slowly, inexorably being revealed to be the reverse. They are being hoisted on the petard of their own moral narcissism. It has made them blind.

So convinced of their own righteousness were they that it allowed them to participate in, even instigate, the subversion of our justice system to the extent of lying to and deceiving a FISA court in the name of what they assumed was "good." They did this in concert with people who claimed to be Republicans or "independents" working for that system in the supposedly noble cause of upending Donald Trump, before and after his election, but ended up being the deluded agents of government corruption the likes of which we have never seen in this country.

It comes down to something as crude as this: Trump's a bad guy, therefore I'm a good guy and can do or say anything I wish to destroy Trump. This is moral narcissism taken to a pathological extreme.

Practically with each passing day, as more and more largely arbitrary redactions are pried away from documents that were deliberately hidden from public view in the first place by endless stonewalling, the venality of their true motivations -- and of their cohort's actions -- becomes more evident.

The ramifications of that unmasking (note the word) will be more extensive than expected and will reach into every aspect of our culture, even to the last lines of liberal/progressive defense -- the media, entertainment and education. The results won't go in a straight line -- they rarely do. And many will remain true believers, no matter what. That's what true believers do. Their defenders will also become increasingly shrill as the wagons continue to circle. But the Democrats -- and I strongly suspect many of them are starting to realize it (hence that shrillness) -- are headed for a world of hurt.

They have much to fear. They have to deal with ongoing congressional investigations from Messrs. Johnson, Grassley, Goodlatte and Nunes, among others, that continue to reveal information highly damaging to the Democrats, the FBI and the DOJ. Unlike the missteps and hypocrisy from the Democratic side of these investigations, in not a single instance has the information revealed by these Republicans been factually disputed with success, despite endless spin. This is because the Democrats are relying almost exclusively on dubious leaks augmented by slavish regurgitation from media ideologues (see Michael Isikoff and David Corn). The Republicans are relying on those actual documents, most of which have to be extracted from the DOJ/FBI with legal crowbars, but eventually surface. More are on the way, slowly but surely, probably through summer and into the fall elections. The timing couldn't be worse for Democrats.

Meanwhile, the only substantive collusion between the Russians and the U.S. is clearly on the Democratic side. The Uranium One whistleblower spent three hours Thursday speaking with staff of three congressional committees. This scandal is under investigation again and much of it, we already know, is founded on facts -- real money, millions, that exchanged hands while American uranium went into Russian hands. More details should be emerging soon.
Posted by: Besoeker || 02/09/2018 08:19 || Comments || Link || E-Mail|| [327 views] Top|| File under:
-Land of the Free
Mercer: Whodonit? Who meddled with our democracy?
[WND] Republicans have revealed that the Foreign Intelligence Surveillance Court (FISC) treats Americans not as citizens, but as subjects to spy on. I'd expect nothing less from a court created and perpetuated by George W. Bush and his Republicans.

But, what do you know? Following Barack Obama's lead, President Donald Trump and his Republicans have renewed FISA Section 702, which, in fact, has facilitated the usurpations the same representatives are currently denouncing.

Also in contravention of a quaint constitutional relic called the Fourth Amendment is Special Counsel Robert Mueller. Mueller has taken possession of "many tens of thousands of emails from President Donald Trump's transition team." There is no limit, seemingly, to the power of the special counsel.

Look, we're living in a post-constitutional America. Complaints about the damage done to our "democracy" by outsiders are worse than silly. Such damage pales compared to what we Americans have done to a compact rooted in the consent of the governed and the drastically limited and delimited powers of those who govern.

In other words, a republic. Ours was never a country conceived as a democracy.

To arrive at a democracy, we Americans destroyed a republic.

The destruction is on display daily.
Posted by: Besoeker || 02/09/2018 07:59 || Comments || Link || E-Mail|| [221 views] Top|| File under:
Home Front: Politix
Michael Walsh: Tear Down That Wall
[American Greatness] As the Obama wall of silence begins to crumble, the FBI's reputation is befouled by its own rash actions, a politicized Justice Department stands revealed as, well, politicized, and the Democrats furiously spin the facts outlined in the Nunes Memo and subsequent revelations, there's only one overarching question left to ask: what made them think they could get away with it?

And by "them," I mean the lot of them‐the corrupt, partisan officials, the political operatives masquerading as selfless public servants, the intelligence community pooh-bahs who betrayed their trusts, the preening "straight arrows," the talking heads, the Washington bureau chiefs, the White House correspondents, every man jack of whom did his level best to create, run, and disseminate a disinformation operation designed to do one thing: destroy the unwanted and unwelcome presidency of Donald J. Trump.

From the moment it dawned on Hillary Clinton, late on election night, that she had managed to blow a fixed fight, and that there would, therefore, be hell to pay, the Democrat-Deep State-Media Complex suddenly had to conceal their own malfeasance by doing what the Left does best‐projecting its own sins onto others:


Emphasis added.
Posted by: Besoeker || 02/09/2018 07:34 || Comments || Link || E-Mail|| [192 views] Top|| File under:
Obama Holder-overs at the Justice Department still run the show
[The Hill] The recusal of Attorney General Jeff Sessions from all things Russia has unexpectedly revealed the political proclivities of so many deeply embedded Justice Department and FBI employees. Texts, memos, FISA warrants and dossiers have the Russia scandal boiling over, but not in the way some anticipated.

None of this is surprising to anyone aware of the lopsided support for Democrats in campaign donations by Justice Department employees. The unraveling over the last few weeks of the texts, actions and emails of FBI agents, FBI leaders and Justice Department enablers ‐ some even appointed by President Trump, such as Deputy Attorney General Rod Rosenstein ‐ has revealed a federal law enforcement apparatus that wished the 2016 election never occurred.

But the problem at the Justice Department is even worse. Unfortunately, in important components of the Justice Department, the deep-state strategy of seeking to nullify the results of the 2016 election is being employed without garnering as much attention.

Consider the Justice Department Civil Rights Division, where a Senate-confirmed nominee for assistant attorney general has yet to be installed, 13 months into the administration. The Civil Rights Division wields enormous power over housing, banking, voting, police, education, immigration, employment, lending, prisons and more. During the Obama years, the division lurched hard left, and many of the most extreme positions were explicitly criticized by President Trump in his victorious campaign.
Posted by: Besoeker || 02/09/2018 07:20 || Comments || Link || E-Mail|| [214 views] Top|| File under:
Home Front: Culture Wars
Utah School Named After Andrew Jackson Renamed to Honor NASA Engineer
[Breitbart] A Utah school board voted to change the name of the oldest elementary school in its district from Andrew Jackson Elementary School to honor a NASA engineer with the same last name.

The Salt Lake City school board voted unanimously this week to change the school's name from Andrew Jackson Elementary School to Mary Jackson Elementary School, the Salt Lake Tribune reported.

Mary Jackson was the first black woman to work as a NASA engineer in the 1950s, and her story was profiled in the movie Hidden Figures.

The elementary school would be the first Utah school to be named after a woman.

The school board mulled over changing the elementary school's name for years but did not go through with it until it determined the majority of the community would support the change. Seventy-three percent of parents, alumni, and friends of the school supported the change before the vote.
Posted by: Besoeker || 02/09/2018 07:05 || Comments || Link || E-Mail|| [308 views] Top|| File under:
Home Front: Politix
With Enemies Like This, Donald Trump Doesn't Need Friends
h/t Instapundit


[Townhall] So, the Washington Post says that Donald Trump wants to honor the military with a parade, which the Trump-haters inform us is the worst thing that ever was because it's Donald Trump who wants to honor the military with a parade. The very day the Democrats decided that they should make fun of Trump's physical disqualification for military service ‐ Democrats were pretending to think not serving is bad that morning ‐ the Donkeys also decided they needed to spazz out about honoring our troops.

Whap! That's the sound of the Democrats stepping on another rake.

Is a parade a good idea? A bad idea? Irrelevant! It's a hilarious idea, because when this idea erupted on social media, it was absolutely certain that the liberals would immediately take a position that required them to say, "No, we should totally not honor our troops."

Oh, I'm sure they've got plenty of nuance to that position ‐ my favorite is their newfound concern about spending ‐ but at the end of the day the message is clear. Trump wants to honor the troops, and the Democrats don't.

Hilarious! And Trump does this to them all the time.
Posted by: g(r)omgoru || 02/09/2018 04:01 || Comments || Link || E-Mail|| [425 views] Top|| File under:
President Trump Reportedly Enraged At Staff Over Porter Mess
BLUF:


[HOT AIR] On Wednesday night, Donald Trump vented to advisers that Kelly had not fully briefed him on Porter's issues with women until recently, two sources told me. Trump was also not aware of the severity of the alleged abuse until yesterday, when Ivanka walked into the Oval Office and showed her father a photo published in the Daily Mail of Porter's ex-wife with a black eye. "He was f***ing pissed," said one Republican briefed on the conversation. According to a source, Ivanka and Jared Kushner have been discussing possible chief-of-staff replacements. The problem is there's not an obvious candidate waiting in the wings...

There is a sense that the Porter situation may finally push Trump to move against Kelly, according to several Republicans close to the White House. Last night, a source said, former Trump campaign manager Corey Lewandowski called Trump and urged him to fire Kelly.
Posted by: Besoeker || 02/09/2018 01:29 || Comments || Link || E-Mail|| [447 views] Top|| File under:
Africa Horn
Al-Shabaab Militants In Jilib Train Somali Elders To Shoot
[RADIOSHABELLE] al-Shabaab
...
the Islamic version of the old Somali warlord...


Lions of Islam

have been training clan elders in southern Somalia on how to use guns to shoot accurately, in the latest attempt by the jihadists to win the hearts of residents, media outlets affiliated by the group have reported.

A radio station and a website operated by the al-Qaeda-affiliated

Lions of Islam

have broadcast and published pictures of elderly men holding guns in what appears to be a shooting range, as a huge crowd looks on.

Radio Andalus said about 40 elders from different clans took part in the shooting competition which involved men between the ages of 60 and 80 in Jilib, Middle Jubba Region, southern Somalia.

"Each elder was given three bullets to fire to a target placed 60 steps away," a

news hound

with Radio Andalus said.

"Every elder was carrying an AK47 rifle... the elders had practiced shooting before the contest."

Somali Memo website posted photos showing several elders holding rifles with masked men ‐ supposedly al-Shabaab fighters ‐ coaching them on how to shoot. In one of the photographs, three men are seen lying on the ground aiming at targets, while some, standing, appears to be coaching.

"I want to be on the frontline for the mujahidin," a man told Radio Andalus.

"It is the responsibility of each and every individual to defend their country from the invading foreign troops," another said.

The Islamic

krazed killer

group often holds events to seek the support of the residents in the areas that the

Lions of Islam

control.

In the past, they have organized various sports activities, including arrow shooting, tug of war and breaking of mud pots.

In other parts of the country, however, they have been behind a campaign of terror which has left thousands dead.


Posted by: Fred || 02/09/2018 00:00 || Comments || Link || E-Mail|| [170 views] Top|| File under: al-Shabaab (AQ)
Africa Subsaharan
At least 26 killed in inter-ethnic fighting in eastern DRC
[XINHUANET] At least 26 people were killed on Saturday in inter-ethnic fighting in eastern Democratic Republic of the Congo

...formerly the Congo Free State, Belgian Congo, Zaire, and who knows what else, not to be confused with the Brazzaville Congo aka Republic of Congo, which is much smaller and much more (for Africa) stable. DRC gave the world Patrice Lumumba and Joseph Mobutu, followed by years of tedious civil war. Its principle industry seems to be the production of corpses. With a population of about 74 million it has lots of raw material...
(DRC), according to security sources on site.

The sources said the fighting involved members of the Hema and Lendu community in Ituri province, where a Hema village located a few kilometers from the city of Bunia was attacked.

Sources from the provincial government of Ituri also confirmed the incident, saying that some villagers were killed and several houses were burned during the attack.

Police and soldiers were dispatched to the spot to prevent the spread of violence, which followed days of tension between the two ethnic communities in the region.

The conflicts between Hema and Lendu have made it difficult for the two communities to coexist for several years in the province of Ituri. Between 2001 and 2006, at least 60,000 people died in

festivities

between the two in Ituri.
Posted by: Fred || 02/09/2018 00:00 || Comments || Link || E-Mail|| [218 views] Top|| File under:
Africa North
Libyan air force attacks terrorist stronghold in eastern city
[XINHUANET] Libyan eastern-based army air force on Saturday attacked terrorist sites in the eastern city of Derna.

"The air force targeted sites and observatories of terrorist groups in Bukhtal farms in southern Derna." Media office of the Libyan army's Omar al-Mukhtar unit said in a statement.

The air strikes destroyed positions and armed vehicles of

turban

s, the statement revealed.

The coastal city of Derna is the only eastern Libyan city outside the control of the army.

Derna is under control of a coalition of

bad boy

militias called the Shura Council of the Mujahideen of Derna. The coalition does not recognize any of governments rule.

The army, led by General Khalifa Haftar

...Self-proclaimed Field Marshal, served in the Libyan army under Muammar Qadaffy, and took part in the coup that brought Qadaffy to power in 1969. He became a prisoner of war in Chad in 1987. While held prisoner, he and his fellow officers formed a group hoping to overthrow Qadaffy. He was released around 1990 in a deal with the United States government and spent nearly two decades in the United States, gaining US citizenship. In 1993, while living in the United States, he was convicted in absentia of crimes against the Jamahiriya and sentenced to death. Haftar held a senior position in the anti-Qadaffy forces in the 2011 Libyan Civil War. In 2014 he was commander of the Libyan Army when the General National Congress (GNC) refused to give up power in accordance with its term of office. Haftar launched a campaign against the GNC and its Islamic fundamentalist allies. His campaign allowed elections to take place to replace the GNC, but then developed into a civil war. Guess you can't win them all...
, have been imposing a land and sea blockade on Derna since mid-2015 and allows residents to enter and exit for humanitarian and medical reasons only.


Posted by: Fred || 02/09/2018 00:00 || Comments || Link || E-Mail|| [212 views] Top|| File under: Arab Spring
The Grand Turk
Turkey rejects European Parliament's human rights resolution as "null and void"
[XINHUANET] Ottoman Turkish Foreign Ministry rejected late Thursday a resolution adopted by the European Parliament (EP) on The Sick Man of Europe Turkey


...just another cheapjack Moslem dictatorship, brought to you by the Moslem Brüderbund....


's human rights


...which are usually open to widely divergent definitions...


as "null and void."

The resolution "is far from understanding the current conditions Turkey faces," the ministry said in a written statement.

"Measures taken as part of the state of emergency are conducted within the laws and in conformity with our international obligations," the ministry added.

Turkey's "great devotion" in counter-terrorism "demonstrates that some elements within the EP are incapable of comprehending the vital importance of this fight for Europe," it noted.

On Thursday, the European Parliament adopted a resolution entitled "Current Situation of Human Rights in Turkey," targeting the issue of press freedom in the country and the state of emergency that was declared in the wake of the failed coup on July 15, 2016 and extended until now.


Posted by: Fred || 02/09/2018 00:00 || Comments || Link || E-Mail|| [169 views] Top|| File under: Sublime Porte
Africa North
Libya tragedy: eight Pakistanis found alive, in smugglers' captivity
[DAWN] About 20 people feared to have drowned on a boat that sank off Libya late last week were brought back to shore by smugglers and are being held at an unknown location, an embassy official said on Wednesday.

The group includes eight Paks, one of whom called officials to say that smugglers were holding him in a locked room with other survivors.

Previously, just three people were known to have survived after a boat carrying more than 90 people sank off the western Libyan town of Zuwara.

The bodies of 12 Paks who died in the incident have been recovered and brought to a morgue in the capital, Tripoli


...a confusing city, one end of which is located in Lebanon and the other end of which is the capital of Libya. Its chief distinction is being mentioned in the Marine Hymn...


, awaiting repatriation.

The victims are mostly from Gujrat, according to the embassy official, who asked not to be named because he was not authorised to speak to the media.


Posted by: Fred || 02/09/2018 00:00 || Comments || Link || E-Mail|| [206 views] Top|| File under: Moslem Colonists
Africa Subsaharan
S. African opposition pushes for urgent motion of no confidence in Zuma
[XINHUANET] Two South African opposition parties on Thursday urged Parliament Speaker Baleka Mbete to schedule an urgent sitting of Parliament for the motion of no confidence in President Jacob Zuma to be debated and voted on.

South Africa cannot continue to be held in limbo while Deputy President Cyril Ramaphosa, Zuma and their respective factions continue to fight over the terms of Zuma's exit, Democratic Alliance (DA) leader Mmusi Maimane said.

"We need a swift resolution to this impasse as soon as possible," said Maimane.

This came after Ramaphosa said on Wednesday he and Zuma need more time to conclude their discussions on the transition of power and matters relating to Zuma's position as the President of the Republic.

Maimane said he had consulted with the leadership of the Economic Freedom Fighters (EFF) to push for an urgent anti-Zuma motion of no confidence next Tuesday.


Posted by: Fred || 02/09/2018 00:00 || Comments || Link || E-Mail|| [148 views] Top|| File under:
India-Pakistan
Council of Islamic Ideology debates public hangings in the wake of Zainab case
[DAWN] Amid calls for public hangings for child rape convicts, the Council of Islamic Ideology (CII) on Thursday debated whether public hangings could be possible in certain cases.

CII Chairman Dr Qibla Ayaz asked to what extent public hangings can be effective in curtailing incidents such as the rape and murder of Kasur's Zainab.

"We need to think about how to put a stop to incidents like [rape and murder of] Zainab," Dr Ayaz said. He also said that the committee needs to decide about the standing of DNA in Shariat.

The matter was sent to the CII by Senate's Standing Committee on Law and Justice.

The 'Paigham-e-Pakistain' fatwa recently unveiled by President Mamnoon Hussain also came under discussion in the meeting. Dr Ayaz said that the narrative and fatwa should first be made part of public debate and then be brought to the parliament.

"Pakistain can take a leadership role in fighting extremism," he said.

Ghulam Mohammad Sialvi, a member of the committee, said that it was strange that the Ulema were stopped from giving fatwas regarding Takfeer (apostasy) despite the state having little knowledge of religion.

He said that the scope of Articles 295 and 298 of the Constitution should remain limited to controversial comments regarding prophets, the wives and family of Prophet Muhammad (

PTUI!

) and his lover companions. "Problems could be created if the respected personalities of every sect are included in the Articles," he said.


Posted by: Fred || 02/09/2018 00:00 || Comments || Link || E-Mail|| [125 views] Top|| File under: Govt of Pakistan
Bangladesh
Bangladesh opposition leader Khaleda Zia given 5 years in jail for embezzlement
[DAWN] A court in Bangladesh sentenced opposition leader
the loathesome Khaleda Zia
Three-term PM of Bangla, widow of deceased dictator Ziaur Rahman, head of the Bangla Nationalist Party, an apparent magnet for corruption ...
to five years in jail on Thursday after convicting the two-time former premier of embezzling money meant for an orphanage.

Judge Mohammad Akhteruzzaman convicted Zia and sentenced her to five years in jail in a crowded courtroom, an AFP correspondent at the scene said. Following the sentence, Zia was taken to a Dhaka prison under heavy security.

The conviction means that Zia, the archrival of the current prime minister, could be barred from running in December national elections.

Defense lawyer Mahbubuddin Khokan said Zia had ordered him to appeal against the decision. "This is unbelievable," he said. "I am confident she will come out of jail."

Violent

festivities

broke out between security forces and protesters in the Bangladesh capital ahead of the verdict.

Police fired tear gas at thousands of opposition activists who defied heavy security to escort the car taking Zia, a two-time former prime minister, to a Dhaka court for the verdict.

The private television station Somoy said at least five

coppers

had been injured and two

cycle of violence

s torched during the

festivities

that broke out several kilometres from the court premises.


Posted by: Fred || 02/09/2018 00:00 || Comments || Link || E-Mail|| [119 views] Top|| File under: Govt of Pakistain Proxies
Arabia
Four Pakistani men executed in Saudi Arabia
[DAWN] Soddy Arabia


...a kingdom taking up the bulk of the Arabian peninsula. Its primary economic activity involves exporting oil and soaking Islamic rubes on the annual hajj pilgrimage. The country supports a large number of princes in whatcha might call princely splendor. When the oil runs out the rest of the world is going to kick sand in the Soddy national face...


on Thursday executed four Pak men convicted of raping and murdering a woman and raping her teenage son, the interior ministry said.

The men were also convicted of stealing jewellery and cash after entering the woman's home in Riyadh and raping and strangling her, according to a ministry statement cited by the official SPA news agency.

Saudi Arabia has executed 20 people since the start of 2018, according to an AFP count.

Last year, 141 people were put to death in the kingdom, where executions are carried out by the sword.


Posted by: Fred || 02/09/2018 00:00 || Comments || Link || E-Mail|| [133 views] Top|| File under: Govt of Saudi Arabia
Great White North
Canadian authorities arrest Pakistani man accused of sex offense in US
[DAWN] Harris County prosecutors say a 41-year-old Pak man who fled Texas where he's charged with sexually assaulting a teenage girl is being returned to Houston after he was placed in durance vile
You have the right to remain silent...
and unsuccessfully sought asylum in Canada.

Authorities say Aamir Khan was being extradited on Thursday from Quebec.

The head of the

runaway

apprehension section of the Harris County district attorney's office, Kim Bryant, says Khan was "walking through the woods" in November in Canada when he was arrested by Royal Canadian Mounted Police.

Officials believe he was planning to return to his native Pakistain.

Khan is facing up to 20 years in prison in Texas if convicted of charges of indecency with a child and sexual assault of a child.

He does not yet have a court appearance scheduled in Houston.


Posted by: Fred || 02/09/2018 00:00 || Comments || Link || E-Mail|| [133 views] Top|| File under: Moslem Colonists
Syria-Lebanon-Iran
Rebel commander and bodyguard become charred corpses after roadside bomb attack in Syria's Daraa
[ALMASDARNEWS] Two rebel fighters from the Free Syrian Army


... the more palatable version of the Syrian insurgency, heavily influenced by the Moslem Brüderbund...


‐ a field commander and his personal bodyguard ‐ have been killed by a

roadside kaboom

whilst traveling through

murderous Moslem

-held areas in the northern countryside of Syria's Daraa province.

The commander who died in the bombing has been identified by rebel sources as Basel al-Qarqai. Both he and his bodyguard (who remains unidentified) were reportedly killed instantly as a result of the

kaboom

, being left to burn in the vehicle for some time until removed.

The two rebels had been traveling on the road between the towns of Aqraba and Kafr Nasij. Their intended destination is not known, but clearly the assassins of the two rebels knew their routine.

The

liquidation

of Basel al-Qarqai and his bodyguard is by no means a rare occurrence in rebel-held Daraa with at least one

liquidation

of

murderous Moslem

ranks taking place every week (ten days at the most).

The Free Syrian Army group to which the two belonged officially blames Syrian government spies for the death of its fighters.
Posted by: Fred || 02/09/2018 00:00 || Comments || Link || E-Mail|| [227 views] Top|| File under: Govt of Syria
Iraq
US confirms 9 American Abrams tanks in hands of Iranian militias
[ALMASDARNEWS] Iranian militias in Iraq have obtained up to nine M1 Abrams main battle tanks, according to a Pentagon inspector general's audit of the mission to crush

ISIS

in Iraq and Syria.

"The US Department of State acknowledged that some US-provided military equipment sent to support the mission, including as many as nine M1 Abrams tanks, had fallen into the hands of Iranian-backed militias that fought against [

ISIS

] in Iraq," the report, released on February 2, reads.

In the past, unverified pictures posted on social media indicated that militia groups under the People's Mobilization Forces' umbrella had the US-made tanks in their possession. The State Department has pushed the Iraqi government to make securing the tanks a priority, the report said.

A

front man

for the company that makes the tanks, General Dynamics, told al-Ghad Press in January that it would be packing its bags and leaving maintenance stations in Iraq since that country had violated the terms of the agreement and lent the tanks to the Iran-backed groups. The contract only authorized the Iraqi Army to use the vehicles themselves.

The State Department, however, would not confirm the General Dynamics representative's statement about withdrawing maintenance crews due to the contract violation, telling Kurdistan 24, "The Abrams maintenance program for the Iraqi Security Forces is still currently active, and there is no plan to discontinue it in the future." If General Dynamics refuses to do the work, the US can likely draw on vast quantities of contractors to pick up the slack.

"Sometimes the PMF asks for American tanks from the Iraqi Army if Russian-made tanks are unavailable," according to Hussam al-Mayahi, a weapons specialist within the PMF, as quoted by We Are The Mighty.


Posted by: Fred || 02/09/2018 00:00 || Comments || Link || E-Mail|| [292 views] Top|| File under: Govt of Iran Proxies
Syria-Lebanon-Iran
Russian Defense Ministry reports activation of IS sleeper cell near Deir ez-Zor
[ALMASDARNEWS] The Russian Defense Ministry has reported activation of an Islamic State
...formerly ISIS or ISIL, depending on your preference. Before that al-Qaeda in Iraq, as shaped by Abu Musab Zarqawi. They're very devout, committing every atrocity they can find in the Koran and inventing a few more. They fling Allah around with every other sentence, but to hear the pols talk they're not really Moslems....
(IS, a terror organization, outlawed in Russia) sleeper cell near Deir ez-Zor on Thursday.

"Shelling of the positions of Syrian pro-government forces has increased during the past days near the communities of Mazloum, At-Tabiyyah and Khsham in the Deir ez-Zor Governorate, to where the civilian population is returning," the Defense Ministry stated.

"Radio interception revealed that the Syrian troops were shelled by

Lions of Islam

from an ISIS (the old name of IS ‐ TASS) sleeper cell that had activated in the area," the report concluded.


Posted by: Fred || 02/09/2018 00:00 || Comments || Link || E-Mail|| [186 views] Top|| File under: Islamic State
-Signs, Portents, and the Weather-
FALLEN ANGELS was just a novel, right?
h/t Instapundit


[NextBigFuture.com] Reduced sunspot activity has been observed and indicates the sun is heading into a 50 year reduced solar activity similar to what happened in the mid-17th century.

The cooldown would be the result of what scientists call a grand minimum, a periodic event during which the Sun's magnetism diminishes, sunspots form infrequently, and less ultraviolet radiation makes it to the surface of the planet. Scientists believe that the event is triggered at irregular intervals by random fluctuations related to the Sun's magnetic field.

Scientists have used reconstructions based on geological and historical data to attribute a cold period in Europe in the mid-17th Century to such an event, named the "Maunder Minimum." Temperatures were low enough to freeze the Thames River on a regular basis and freeze the Baltic Sea to such an extent that a Swedish army was able to invade Denmark in 1658 on foot by marching across the sea ice.
Posted by: g(r)omgoru || 02/09/2018 00:00 || Comments || Link || E-Mail|| [474 views] Top|| File under:
India-Pakistan
Sami files papers for Senate polls with PTI support
[DAWN] Chief of his own faction of the Jamaat Ulema-e-Islam


...a Pak religious party. It is usually part of the govt, never part of the solution...


Maulana Samiul Haq
...
the Godfather of the Taliban, leader of his own faction of the JUI. Known as Mullah Sandwich for his habit of having two young boys at a time...
filed his nomination papers for the Senate elections here on Wednesday after getting support of the Pakistain Tehrik-e-Insaf
...a political party in Pakistan. PTI was founded by former Pakistani cricket captain and philanthropist Imran Khan. The party's slogan is Justice, Humanity and Self Esteem, each of which is open to widely divergent interpretations....
-backed MPAs.

Disgruntled MPAs Abdul Shakoor Khan of the Jamaat Ulema-e-Islam-Fazl and Barrister Sultan Mehmood of the Qaumi Watan Party, who recently joined the PTI, became proposer and seconder of the elderly Maulana from Akora Khattak.

Maulana Sami submitted his nomination papers to the returning officer at the Election Commission office.

Abdul Shakoor confirmed that he and Sultan Mehmood had signed the nomination papers of the JUI-S chief.


Posted by: Fred || 02/09/2018 00:00 || Comments || Link || E-Mail|| [142 views] Top|| File under: Govt of Pakistan
Syria-Lebanon-Iran
Turkey carries out airstrikes on city of Afrin in Syria
[XINHUANET] The Sick Man of Europe Turkey


...just another cheapjack Moslem dictatorship, brought to you by the Moslem Brüderbund....


carried out Arclight airstrike
s on the city of Afrin in northern Syria on Thursday night, the pan-Arab al-Mayadeen TV reported.

The 20-day-long Ottoman Turkish military campaign against Afrin used to be focused on the countryside of the Kurdish-controlled enclave, but on Thursday night Ottoman Turkish warplanes struck the city, the report said.

The airstrike came amid the ongoing military showdown between the Ottoman Turkish forces and the Kurdish People's Protection Units (YPG) in the countryside of Afrin.

The YPG is regarded by Turkey as the Syrian branch of the banned Kurdistan Workers Party (PKK), which has been fighting for autonomy in the southeast of Turkey.

A recent UN report said at least 15,000 people have been displaced since the start of the Ottoman Turkish military operation against Kurdish fighters in Afrin on Jan. 20.

The Syrian state news agency SANA reported that 142 civilians have been killed and 345 others were

maimed

in the military operation so far.


Posted by: Fred || 02/09/2018 00:00 || Comments || Link || E-Mail|| [315 views] Top|| File under: Sublime Porte
Home Front: Culture Wars
Help James Damore and other plaintiffs sue the crap out of the SJWs at Google for discrimination against conservatives
[Funded Justice] We're suing Google on behalf of workers & work applicants who have been discriminated against. Google is a $700 billion corporation, and we need YOUR financial support to fund this lawsuit. These funds are for the case, not for the individual plaintiffs!

We are the men and women plaintiffs (named and anonymous) in the Google lawsuit alleging workplace bias against women and men with views perceived as conservative; men; and Caucasian/Asian people who work at Google, worked at Google, or applied to work at Google but were not hired because of Google's unlawful employment practices. Some of us were fired for our views or other protected characteristics. Some of us have been bullied, silenced, shamed, humiliated, and retaliated against for raising issues about Google's quotas, blacklists, and discrimination against those who challenge its workplace practices. Google is the most powerful corporation in the world, worth over $700 billion and with an ability to affect every aspect of our lives. To fight against Google's misconduct, and to protect the rights of all Google employees/applicants, we need the support of people like you at any dollar level to make sure that we get our day in court, and have the resources we need to win this fight. These funds are not for the plaintiffs' personal expenses or use but for the legal case only. Please help -- and share!


Please give generously and re-share on your social media.
Posted by: Herb McCoy7309 || 02/09/2018 00:00 || Comments || Link || E-Mail|| [311 views] Top|| File under:
Afghanistan
China to help Afghanistan in deployment of second satellite to orbit
[KP] The government of China will help Afghanistan in the deployment of the second satellite to orbit under the name of Afghan Sat-2, the officials in the Ministry of Communications and Information Technology officials told reporters in Kabul today.

The Acting Minister of Communications and Information Technology, Eng. Syed Ahmad Shah Sadat informed regarding the deployment of the second satellite, Afghan Sat-2 into the orbit.

He told reporters that China has pledged to support Afghanistan in this regard.

Afghanistan's first satellite was deployed into the orbit under the name of Afghan Sat-2 earlier in 2014.

The officials had then said the satellite was deployed with an aim to provide digital broadcast.

The satellite was deployed into the orbit by Eutelsat Communication under a multi-year agreement signed by the former Afghan Telecommunication and Information Technology Minister Amirzai Sangin.

Afghan Sat-1 delivers full national coverage and extensive reach of Central Asia and the Middle East, under the multi-year agreement, according to the former officials of the Ministry of Communications and Information Technology.

The satellite also supports a wide range of services including broadcasting, mobile telephony back-haul and IP connectivity.

Posted by: 3dc || 02/09/2018 00:00 || Comments || Link || E-Mail|| [205 views] Top|| File under: Commies
Iraq
Entire regiment of T-90 battle tanks begin to arrive in Iraq from Russia
[AMN] The Iraqi Army has started to receive the first charges a huge order for almost eighty Russian-built T-90 main battle tanks.

According to sources, the Iraqi Army placed an order for 73 T-90S and T-90SK main battle tanks at some point in 2016. At the present time, with the first vehicles now arriving from Russia, there is no indication that the purchase has been reduced.

Essentially, the amount of vehicles purchased by Baghdad equates more or less to a fully-fledged armored regiment in accordance with Cold War standards.

This may very well indicate that the Iraqi Army – having mostly defeat ISIS across the country – is now in the process of modernizing its post-war arsenal and re-fitting its active divisions after years of attrition.

The 'S' variant is the standard export model of the T-90 whilst the 'SK' variant is the command version of it.


Posted by: 3dc || 02/09/2018 00:00 || Comments || Link || E-Mail|| [420 views] Top|| File under: Govt of Iraq
US redirects air power from Iraq and Syria to Afghanistan
[AMN]
With the virtual defeat of Daesh as a territory-holding entity in Iraq and Syria, the US has begun to transfer air combat resources from those countries into Afghanistan as part of the Trump administration's focus on gaining ground against militant groups there.

Air Force Maj. Gen. James Hecker, commander of NATO Air Command-Afghanistan, said that the wartorn Central Asian country "has become CENTCOM's [US Central Command] main effort thanks to the recent successes in Iraq and Syria. "This has allowed CENTCOM to shift more assets our way."

Transferred assets arrived in Afghanistan on Thursday, including MQ-9 Reaper drones, A-10C Thunderbolt II ground attack jets and combat search-and-rescue squadrons. Improved air power in Afghanistan is a cornerstone of the new administration's strategy there.

But the ultimate American strategy in Afghanistan is to transfer combat responsibilities from CENTCOM and NATO to local security forces. "While US air power is destroying Taliban support elements in the deep fight, Afghan A-29 [Super Tucano light jet fighters] and MD-530 helicopters provide quick, lethal support to Afghan ground forces in the close fight," Hecker said. "This growth has already started but is going to continue."

The Afghan Air Force (AAF) conducted more than 2,000 air strikes in 2017, according to Hecker. In the same year, USAF reported that they conducted 4,361 strikes, more than the amount launched in 2015 and 2016 combined.

"When you look at the totals of who's doing the most shooting, [the AAF is] roughly double compared to what the coalition air force is doing," Hecker said.
Posted by: 3dc || 02/09/2018 00:00 || Comments || Link || E-Mail|| [276 views] Top|| File under:
India-Pakistan
Minor boy allegedly raped in Swabi, teenage suspect arrested
[DAWN] Khyber-Pakhtunkhwa police on Thursday locked away
Yez got nuttin' on me, coppers! Nuttin'!
a teenage boy over charges of sexually abusing a minor boy in Swabi, DawnNews reported.

A case has been registered at Zaida

cop shoppe

under Section 377 of Pakistain Penal Code on the complaint of victim's father. Police have also arrested the teenage suspect nominated in the first information report.

According to the FIR, the six-year-old boy informed his family that he was raped by a boy living in the same vicinity. The suspect reportedly took the victim to his house and subjected him to sexual abuse.

A medical examination of the child was conducted following the incident, the result of which confirmed that he had been raped.

Earlier on Wednesday, police had arrested a 16-year-old boy accused of raping a five-year-old girl in Swabi's Yar Hussain area. According to the FIR, the girl had gone to some fields in the area to fetch mustard leaves when she was raped. The suspected rapist threatened to kill her if she told anyone about the incident, the FIR said.

The suspect was produced before a local court on Thursday where police obtained his physical remand for two days, said Yar Hussain SHO Abdul Ali Khan.

Two men arrested for allegedly raping 11-year-old in Lakki Marwat

[DAWN] An 11-year-old boy was allegedly raped by two men in Lakki Marwat's Mama Khel town on Wednesday, according to a first information report (FIR) lodged in the Sarai Naurang

cop shoppe

on the victim's complaint.

The child was going to play cricket along with his cousin when two men took them away at gunpoint to an inn, the FIR said. The cousin was made to wait while they raped the victim inside a room, the FIR claimed.

The police tossed in the slammer
Keep yer hands where we can see 'em, if yez please!
one of the suspects soon after the FIR was registered. The second suspect, who had escaped to Rawalpindi, was arrested after Sarai Naurang Station House Officer Zaheer Khan traced his location.

Police also recovered weapons from the two suspects.

"Both the suspects are habitual offenders and have spent time in jail before, "Deputy Superintendent of Police (DSP) Murad Ali said.

A medical examination of the victim at Tehsil Headquarters Hospital confirmed that he was raped, according to DSP Ali.
Posted by: Fred || 02/09/2018 00:00 || Comments || Link || E-Mail|| [131 views] Top|| File under:
Syria-Lebanon-Iran
Two British IS fighters from notorious 'Beatles' group captured — US
[IsraelTimes] Alexanda Amon Kotey and El Shafee Elsheikh, two remaining members of group that held Westerners, nabbed in Eastern Syria last month, official says

Two British Islamic State
...formerly ISIS or ISIL, depending on your preference. Before that al-Qaeda in Iraq, as shaped by Abu Musab Zarqawi. They're very devout, committing every atrocity they can find in the Koran and inventing a few more. They fling Allah around with every other sentence, but to hear the pols talk they're not really Moslems....
fighters who were part of a notorious kidnapping cell dubbed "The Beatles" for their British accents have been captured in Syria, a US defense official confirmed Thursday.

The two members of the group still in the field, Alexanda Amon Kotey and El Shafee Elsheikh, both from

Britannia

, were captured in January in eastern Syria by the US-backed Syrian Democratic Forces.

"The two are believed to have acted as guards and interpreters involved in ISIS' illegal captivity of Western hostages, and are thought to have links to the British terrorist often called 'Jihadi John," the official said in a statement.

The US official did not give any information on the condition of the two or what would happen to them.

Of the other two members of the "Beatles" group, Mohammed Emwazi ‐ nicknamed "Jihadi John" ‐ was killed in 2015 in a

dronezap

by the US-led coalition fighting the Islamic State group.

The fourth member, Aine Davis, is being held in The Sick Man of Europe Turkey


...the only place on the face of the earth that misses the Ottoman Empire....


"Jihadi John" was the leader of the group, known for using a knife to kill hostages in a string of videotaped beheadings, including of US journalists James Foley, and Steven Sotloff, as well as aid worker Peter Kassig.

The State Department has imposed sanctions on Elsheikh and Kotey.

According to the US, Elsheikh traveled to Syria in 2012 and first joined al-Qaeda's branch there, and then later joined IS.

The State Department, in imposing sanctions on Kotey last year, said he likely engaged in executions and torture, including electronic shock and waterboarding, and recruited several British nationals to IS.

According to military officials, the two men represent just a small portion of the hundreds of foreign-born IS

bully boyz

from a number of nations that SDF fighters have captured or killed since October 2017.

US officials did not provide any other details of the capture, but said the US government with its coalition partners on the disposition of detainees held by the SDF. They said those discussions are private and no additional information would be given.

Sotloff, an American immigrant to Israel, was kidnapped in August 2013 after crossing into Syria from Turkey. He was killed on September 2, 2014, and a video was distributed around the world documenting his death.

Foley had been killed a month earlier by the Islamic State. Kassig was captured by Islamic State

hard boyz

in 2013 while delivering relief supplies to refugees in Syria.



The Daily Mail has photos and more here.
Posted by: trailing wife || 02/09/2018 00:00 || Comments || Link || E-Mail|| [396 views] Top|| File under: Islamic State
Iraq
Leaders of the "Revolutionary Guard" .. And the illusion of military power!
[Kitabat.com autotranslated]

Just a fair autotranslate by Google but interesting.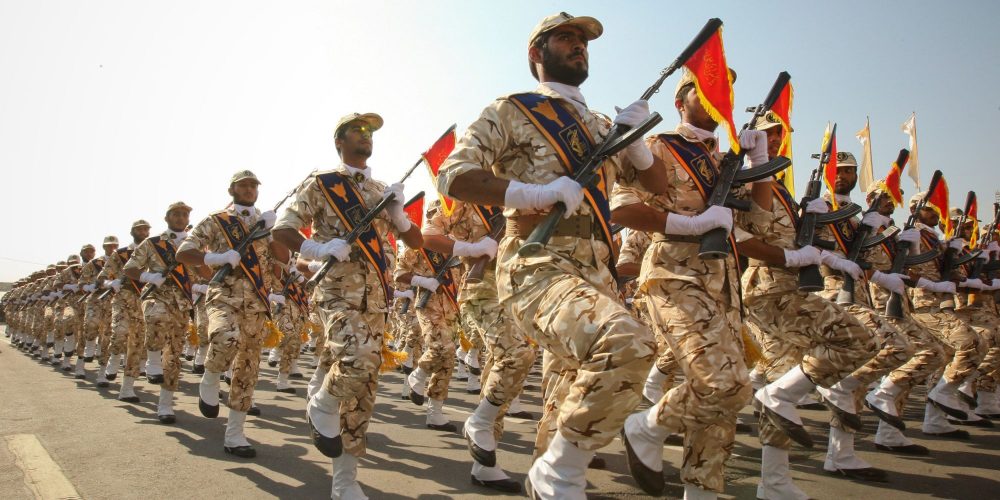 Brigadier General Hossein Salami, deputy commander-in-chief of Iran's Revolutionary Guards, said in an interview with the television program "Tonight's Headline" on Iran's Khabar: "We have the ability to confront the biggest enemy, the United States, We are well aware that we have no ally, and we only have to rely on the hidden capabilities of the Iranian nation. "

Dialogue axes

According to military expert Hussein Arin, Salami's remarks were based on four main axes: "The progress, capabilities and military capabilities of the Revolutionary Guard, and to inform the entire Revolutionary Guards of the strengths and weaknesses of the US military system, including the various basket of defensive capabilities, Of the Revolutionary Guards to launch shock strikes against the United States at any time and everywhere, and finally the expansion of Iranian strategic security and the calculation of the Syrian and Iraqi armies as a strategic and defensive depth of the Iranian Republic.

Salami's claims, on the occasion of 10 Fajr (the 10 days after Khomeini's return to Iran and preceded the victory of the Iranian revolution), are linked to the US military's strategic military department in the Middle East, which is a source of concern for the Iranian Republic. According to the new US strategy, it will double its military presence with "Syrian Kurdistan" and make the option of confrontation against "immediate Iranian threats to the Middle East" as part of what Donald Trump, the foreign secretary of Donald Trump's government.

Wrong rating ..

"This is not the first time my salami has made such a claim," adds Hussein Areen, according to the Persian-language news website Radio Al Ghad. He warned the US administration in 2015: "The Iranian Republic is preparing for real open wars with its victory over the Americans. In comparison to the recent and recent allegations made by Brigadier General Hussein Salami, Deputy Commander-in-Chief of the IRGC, he asserts that he, like other leaders, is exaggerating the capabilities of the Revolutionary Guard (due to the lack of necessary military science) Has a naïve and misguided view of American armament and military capabilities, and this misdirection of leaders and units and the implantation of false self-confidence could have catastrophic consequences. "

However, the IRGC leaders are still beating the old drums, like former Revolutionary Guards commander Muhsin Rezaei, who said earlier: "With our experience of war, we can manage the situation for up to 200 years in the future. The war has given us 200 years of experience. " Contrary to Salami's claims, which underestimate US military capabilities, it is impossible for the Revolutionary Guard and the Iranian armed forces to achieve a military victory over the GCC countries, let alone the United States. The illusion of power and hollow statements made by Hussein Salami, Ali Fadavi and other current and former Revolutionary Guard leaders is based primarily on false assessments, falsehoods and false self-confidence, and has caused disastrous consequences for Iran and the Iranian people.
Posted by: 3dc || 02/09/2018 00:00 || Comments || Link || E-Mail|| [326 views] Top|| File under:
Qatar leader promises Hamas emergency aid for struggling Gaza
Another demonstration that American money was not needed.

[IsraelTimes] Tamim bin Hamad Al Thani phones terror group chief Ismail Hanieyh, pledges $9 million to buy fuel for medical centers.

Qatari newspaper Al Arab said that the decision came in wake of the deteriorating humanitarian situation in the Gaza Strip and appeals issued by United Nations agencies.

UAE donates $2 million to prevent shutdown of Gaza's hospitals

[IsraelTimes] Infusion should be enough to keep critical medical services in the Strip running for at least a few months.
Posted by: trailing wife || 02/09/2018 00:00 || Comments || Link || E-Mail|| [192 views] Top|| File under: Hamas
Iraq
American Iraq decides to leave
First Google Translate did a poor job on this so read it as a bot's attempt

[AllIraqNews] The official in the Ministry of Defense states that the US forces will start withdrawing its troops gradually, and some will remain for the training of the Iraqi army, although the Deputy Commander-in-Chief of the Iranian Revolutionary Guards Brigadier General Hussein Salami openly declare, at the same time, that The Syrian and Iraqi armies constitute the strategic depth of Iran, which the Trump administration says is terrorist and must be deterred and punished. And another US official softens his colleague's statement to reassure the Iraqis, saying that US forces will not withdraw immediately. "The US forces deployed in Iraq have embarked on a plan to reduce their presence in the country," he said.

"The reduction in coordination with the Iraqi government is the result of the end of military operations against a sympathetic organization, so there is no longer any justification for the level of US troops to remain the same," said the Dawa government spokesman. In the two cases, if the survival of some of the US forces in Iraq, or the departure of all of them, embarrass the American Iraq Iraqi friends who have been insisting, since the victory of the presidency, that the new administration has committed itself, hard and determined, and decided to address Iran in Iraq, Special relations with the short circle surrounding US President Donald Trump. The war scenario that America will engage with Iran in Iraq, starting with the dispersion of the popular crowd and the various other Iranian militias, controlling the Iraqi border with the neighboring countries, especially with Iran, and cutting off the bridge established by the Iranian regime between Tehran and the coasts. The Red Sea and the Red Sea.

They seem to live in the shadows of the past ages, and fancy that the US president is capable of doing what he wants, whenever he wants, wherever he wants. Who lives in the United States knows, more than he does not live, that the ruler of America is neither the president nor the Congress nor any minister or ambassador, despite their importance, but governed by the dollar alone and no partner. The huge US companies that annually produce hundreds of billions of dollars in income tax and offer them to the federal government to fund their activities inside and outside the United States have goals, interests and plans that may not be in line with President Trump's fantasies and aspirations if it is true that he has goals that are different from those of those companies.
Posted by: 3dc || 02/09/2018 00:00 || Comments || Link || E-Mail|| [200 views] Top|| File under:
Arabia
Houthi leader killed in precision strike along with 35 others
[ENGLISH.ALARABIYA.NET] Leading Houthi
...a Zaidi Shia insurgent group operating in Yemen. They have also been referred to as the Believing Youth. Hussein Badreddin al-Houthi is said to be the spiritual leader of the group and most of the military leaders are his relatives. The Yemeni government has accused the Houthis of having ties to the Iranian government, which wouldn't suprise most of us. The group has managed to gain control over all of Saada Governorate and parts of Amran, Al Jawf and Hajjah Governorates. Its slogan is God is Great, Death to America™, Death to Israel, a curse on the Jews ...
leader, Muhsin Muhammad al-Ghuraibi, was killed along with 35 militia members in the Yemeni province of Al Jawf on Thursday.

The strike also killed Abu Jihad al-Hamzi supervisor of preventive security, Abu Mortada the engineers battalion commander and Abu Ruhollah commander of the Jawf front.

The Yemeni National Army responded to an attack by the militias on al-Jawf province that killed three minors.

Coalition aircraft provided support and conducted precision air strikes on three Houthi military formations. The coalition also destroyed an anti-aircraft position that the militia had tried to use in targeting coalition fighters.

Thursday morning, Houthi military vehicles in Jawf province were also targeted while enroute to supply the militia controlled fronts.

A military source confirmed that the National Army monitored the military vehicles, which were carrying ammunition and supplies, heading towards the front.


Posted by: Fred || 02/09/2018 00:00 || Comments || Link || E-Mail|| [286 views] Top|| File under: Houthis
Europe
France to spend 37 bln euros on upgrading nuclear arsenal
[AlAhram]

La Belle France

is planning a 37-billion-euro revamp of its nuclear arsenal over the next seven years, part of a sharp increase in defence spending aimed at allowing

La Belle France

to "hold its own" as a key power in Europe, the country's defence chief said Thursday.

The upgrades to

La Belle France

's land- and sea-based nuclear deterrent will be part of the nearly 300 billion euros ($370 billion) to be spent by 2025.

That would take the defence budget to the NATO


...the North Atlantic Treaty Organization. It's headquartered in Belgium. That sez it all....


target of 2 percent of GDP, compared with about 1.8 percent currently.

"We are going to make up for past shortfalls and build a modern, sustainable, protective army" that would allow

La Belle France

to hold its own, defence minister Florence Parly said Thursday.

The spending hike under President Emmanuel Macron marks a reversal of years of belt-tightening in defence, which caused tension in the ranks while drawing criticism from the United States that

La Belle France

and other NATO members were not pulling their weight.

Nuclear-armed

La Belle France

and

Britannia

are the biggest military powers in the European Union

...the successor to the Holy Roman Empire, only without the Hapsburgs and the nifty uniforms and the dancing...


The defence ministry plans to raise overall spending by 1.7 billion euros a year from 2019 to 2022, increasing to 3 billion a year between 2023 and 2025.

"The government's goal is twofold: reach the target of spending 2 percent of GDP on defence by 2025, while also ensuring we manage our public finances," Parly said.

French forces and equipment have been strained by operations against jihadists in West Africa as well as the country's participation in the US-led coalition fighting the Islamic State
...formerly ISIS or ISIL, depending on your preference. Before that al-Qaeda in Iraq, as shaped by Abu Musab Zarqawi. They're very devout, committing every atrocity they can find in the Koran and inventing a few more. They fling Allah around with every other sentence, but to hear the pols talk they're not really Moslems....
group in Iraq and Syria.

Thousands of soldiers have also been deployed across

La Belle France

as part of the anti-terror patrols implemented after a string of attacks claimed or inspired by IS.



La Belle France

will also begin studying a replacement for its sole aircraft carrier, the Charles de Gaulle, which is slated for retirement around 2040, while financing research into next-generation combat jets and tanks.

Drones, satellites and surveillance craft will also be developed in order to increase strategic autonomy for both

La Belle France

and Europe, according to the defence proposals released Wednesday.
Posted by: trailing wife || 02/09/2018 00:00 || Comments || Link || E-Mail|| [266 views] Top|| File under:
Home Front: Politix
Dem Sen. Mark Warner texted with Russian oligarch lobbyist in effort to contact dossier author Christopher Steele
[FOX] EXCLUSIVE ‐ Sen. Mark Warner, the top Democrat on the Senate Intelligence Committee who has been leading a congressional investigation into President Trump's alleged ties to Russia, had extensive contact last year with a lobbyist for a Russian oligarch who was offering Warner access to former British spy and dossier author Christopher Steele, according to text messages obtained exclusively by Fox News.
Graphic is for the purposes of sardonic humor only. It will be a cold day in hell before any of these lizards go on the box.
"We have so much to discuss u need to be careful but we can help our country get rid of Donald Trump," Warner texted the lobbyist, Adam Waldman, on March 22, 2017.

"Get rid of Donald Trump? I'm in," Waldman, whose firm has ties to Hillary Clinton, texted back to Warner.

Steele famously put together the anti-Trump dossier of unverified information that was used by FBI and Justice Department officials in October 2016 to get a warrant to conduct surveillance of former Trump adviser Carter Page. Despite the efforts, Steele has not agreed to an interview with the committee.

Secrecy seemed very important to Warner as the conversation with Waldman heated up March 29, when the lobbyist revealed that Steele wanted a bipartisan letter from Warner and the committee's chairman, North Carolina Republican Sen. Richard Burr, inviting him to talk to the Senate intelligence panel.

Throughout the text exchanges, Warner seemed particularly intent on connecting directly with Steele without anyone else on the Senate Intelligence Committee being in the loop -- at least initially. In one text to the lobbyist, Warner wrote that he would "rather not have a paper trail" of his messages.


Emphasis added.





Evidently it's a bit too late to avoid the "paper trail."





Related at PJ (includes 'cold feet'): Sen. Mark Warner Traded Secret Texts with Russian Oligarch's Lobbyist Linked to Hillary



Posted by: Besoeker || 02/09/2018 00:00 || Comments || Link || E-Mail|| [436 views] Top|| File under:
Afghanistan
Key terrorist famous as the 'long-haired Saddam' arrested in Nangarhar
[KP] A key member of a terrorist group famous as long-haired Saddam has been arrested during an operation of the Afghan forces in eastern Nangarhar province of Afghanistan.

The provincial government media office in a statement said the suspect was arrested by the operatives of the Afghan intelligence, National Directorate of Security (NDS), from Nazian district.

The statement further added that Saddam also famous as Khalid was actively involved in the terrorist related activities in the bordering regions of Nangarhar province.

This article starring:
Nangarhar province
Posted by: 3dc || 02/09/2018 00:00 || Comments || Link || E-Mail|| [125 views] Top|| File under:
Uzbek nationals among 14 ISIS militants killed in Jawzjan airstrikes
[KP] At least fourteen militants affiliated with the Islamic State terror group were killed in the latest airstrikes conducted northern Jawzjan province of Afghanistan.

The 209th Shaheen Corps of the Afghan Military in the North said at least two foreign nationals hailing from Uzbekistan were also among those killed.

The Shaheen Corps further added that a series of airstrikes were carried out on ISIS hideouts in Sardara, Maktab Imam Bukhtari, Bibi Maryam, Aqsai, and Maimana Qeshlaq areas of Darzab on Wednesday.

In the meantime, the Shaheen Corps said another ISIS militant identified as Ghulam Rasool surrendered to the security forces and handed over a PKM machine gun, two communication devices, a motorcycle, and hundreds of rounds of ammunition.

This article starring:
Darzab
Posted by: 3dc || 02/09/2018 00:00 || Comments || Link || E-Mail|| [207 views] Top|| File under: Islamic State
Home Front: Politix
Feds Scrambled to Redact Information Showing Top Secret Spy Abuse
[FreeBeacon] Federal authorities scrambled to redact and keep classified key information revealing major abuses of the U.S. surveillance apparatus that targeted President Donald Trump's associates in the lead up to the 2016 election, according to multiple sources familiar with the situation who said the latest information corroborates findings recently made public by House Intelligence Committee officials.

On the heels of the release of a classified memo by Republicans on the House Intelligence Committee disclosing that the FBI relied heavily on a widely discredited anti-Trump dossier to carry out unwarranted surveillance on Trump allies, Senate investigators this week made public their own findings that appear to corroborate the events.

The new criminal referral issued by Sens. Chuck Grassley and Lindsay Graham, both Senate Judiciary Committee members, calls for a formal investigation into Christopher Steele, the onetime British spy who compiled the dossier on behalf of the Democratic National Committee and Democratic presidential candidate Hillary Clinton.
Continued on Page 49
Posted by: Anomalous Sources || 02/09/2018 00:00 || Comments || Link || E-Mail|| [308 views] Top|| File under:
Home Front: Culture Wars
I'm a law professor, and I teach my students how to destroy American democracy
[qz.com] In my classes on authoritarian regimes, I used to lecture my students on how modern authoritarians have abandoned the openly repressive tactics of their predecessors. Today's authoritarians frequently come to power by democratic elections and then erode democracy through seemingly legitimate means. They have adopted a new playbook that borrows the trappings of democracy without its functionality.

Although I would warn my students that no country is immune to these stealth authoritarian threats, these lectures, I could tell, never really resonated. My students assumed that authoritarian takeovers happen only in backward, faraway lands, in countries riddled with corruption and incompetence, and in nations that end with -stan.

So I decided to go rogue.


I threw away my lecture notes and instead asked my students to do something they had never done before: Play the role of an aspiring dictator and come up with ways to decimate democracy in the United States. The students studied the playbook of modern authoritarian governments and adapted it to the United States. They then switched roles and devised measures to guard against the most serious threats.

In creating this exercise, I followed the lead of Merck's CEO, Kenneth Frazier. Like most executives, Frazier wanted to promote innovation at Merck. But unlike most executives who simply ask their employees "to innovate," Frazier asked them to generate ideas to destroy Merck and figure out how to put Merck out of business. The executives then reversed their roles and crafted strategies to avert these threats.

The "kill American democracy" exercise, an adaptation of Frazier's "kill the company," should be happening‐not just in my law school classroom‐but in town halls and at dinner tables across the United States.

Here's why.


Continues.
Posted by: Anomalous Sources || 02/09/2018 00:00 || Comments || Link || E-Mail|| [421 views] Top|| File under:
-Lurid Crime Tales-
Female California lawmaker at forefront of #MeToo movement probed for sexual misconduct
[WashingtonTimes] A female California lawmaker who has been at the forefront of the #MeToo movement is being accused by multiple men of lewd groping, one of which acts is the object of an official probe by the state legislature.

State Assemblywoman Cristina Garcia, Los Angeles County Democrat, is being investigated by the Assembly Rules Committee over passes made against another lawmaker's male aide.

Daniel Fierro told Politico that in 2014, Ms. Garcia, whom he said seemed drunk, caught him alone after the Assembly's softball game, stroked his back, squeezed his butt and tried to touch him in the groin area.

Mr. Fierro was able to get away unscathed but did not tell his boss, Assemblyman Ian Calderon, at the time.

"Who wants to be that guy that Cristina Garcia is going after?" he told Politico.

However, he did tell at least two Assembly staffers at the time of Ms. Garcia's behavior, each of whom confirmed that fact to Politico.

Mr. Fierro told Mr. Calderon, his former boss, about the incident with Ms. Garcia in January in the wake of the #MeToo movement. The Assembly Rules Committee began its investigation shortly afterward, Politico reported.

A second man, a lobbyist who spoke to Politico on condition of anonymity, described a similar assault at a fundraiser at the capital's De Veres bar.

According to the lobbyist, who fears reprisals from a powerful lawmaker, she tried to grab his crotch and he replied "That ain't gonna happen."

In a statement Thursday to Politico, Ms. Garcia said she had "zero recollection" of the claimed events.

"Every complaint about sexual harassment should be taken seriously and I will participate fully in any investigation that takes place," she said, while adding that the purported victims had never complained.
Posted by: Bright Pebbles || 02/09/2018 00:00 || Comments || Link || E-Mail|| [377 views] Top|| File under:
Africa Horn
Two Somali Soldiers Killed In IED Explosion Afgoye District
[RADIOSHABELLE] At least two Somali soldiers were reported to have been killed, and several

maimed

in a landmine blast in Afgoye district in Lower Shabelle region on Thursday, witnesses said.

The

kaboom

which resulted from a remote-controlled Improvised Explosive Device [IED]

destroyed

a security checkpoint near Aden Seeraar farm close to Afgoye town.

Meanwhile,


...back at the Hubba Hubba Club, Nunzio had his hands full of angry bleached blonde...


Al-Shabaab
...
Somalia's version of the Taliban, functioning as an arm of al-Qaeda...
has

grabbed credit

for the attack, according to a statement posted on its-affiliated media outlets.

In the aftermath of the blast, Somali government security forces sealed off the scene and launched an investigation, but no arrest was reported so far.


Posted by: Fred || 02/09/2018 00:00 || Comments || Link || E-Mail|| [199 views] Top|| File under: al-Shabaab (AQ)
Home Front: Politix
Now we know where John McCain got his copy of the anti-Trump dossier ‐ directly from Fusion GPS
[BizPakReview] We now know that U.S. Sen. John McCain, R-Ariz., got a copy of the anti-Trump dossier directly from the political opposition research firm Fusion GPS.

At least, that's according to The Washington Post


[Paywall]

.
In an article titled, "Hero or hired gun? How a British former spy became a flash point in the Russia investigation," the newspaper detailed how McCain came to have a copy of the unverified dossier that he then forwarded to the FBI.

The article erases any doubt that McCain may not have known the origins of the dossier. It's not clear if the Republican lawmaker knew that the DNC and Hillary Clinton's campaign provided funding for the research.

Andrew Wood, a former British ambassador to Moscow and friend of Christopher Steele, the ex-British spy behind the dossier, reached out to David Kramer to get the research on Trump into the hands of the Republicans, The Post reported.

Kramer, a former State Department official and close associate of McCain, would arrange for Wood to meet the senator in Canada in December 2016.


Wood described what was in the infamous dossier and told McCain, who he said "was visibly shocked," that he could arrange for him to review it.

"I told him, 'I know there's a document. I haven't read it, but it seems to me that it's reliably set up,'" he said, according to The Post.

More from The Post on what happened next:

Ten days later, in a cloak-and-dagger scene, Kramer and Steele arranged to meet at Heathrow Airport in London. Kramer was told that he should look for a man wearing a blue raincoat and carrying a Financial Times under his arm, according to people familiar with the episode.

Kramer accompanied Steele to his home, where he spent a few hours reviewing the Trump research.

Back in Washington, Kramer received a copy of the dossier from Simpson and completed the handoff to McCain.

Simpson is former Wall Street Journal reporter and Glenn R. Simpson is co-founder of Fusion GPS.


Continues. Surprised? Yeah, me neither.
Posted by: Anomalous Sources || 02/09/2018 00:00 || Comments || Link || E-Mail|| [424 views] Top|| File under:
India-Pakistan
US names three Pakistanis as 'terrorist facilitators'
[DAWN] The United States on Wednesday named three Paks as key "terrorist

controller

s", saying they worked closely with a well-known backer of Al Qaeda, Lashkar-e-Taiba

...the Army of the Pure, an Ahl-e-Hadith terror organization founded by Hafiz Saeed. LeT masquerades behind the Jamaat-ud-Dawa facade within Pakistain and periodically blows things up and kills people in India. Despite the fact that it is banned, always an interesting concept in Pakistain, the organization remains an blatant tool and perhaps an arm of the ISI...
(LeT) and the Taliban


...the Pashtun equivalent of men...


known as Shaykh Aminullah.

The US Treasury placed Rahman Zeb Faqir Muhammad, Hizb Ullah Astam Khan and Dilawar Khan Nadir Khan on its blacklist of "Specially Designated Global Terrorists," in an effort to disrupt the group's ability to obtain and distribute financing.

All three were tied to Shaykh Aminullah, who has been on international terror blacklists since 2009.

US officials allege that Shaykh Aminullah turned the Ganj seminary in Beautiful Downtown Peshawar

...capital of Khyber Pakhtunkhwa administrative and economic hub for the Federally Administered Tribal Areas of Pakistan. Peshawar is situated near the eastern end of the Khyber Pass, convenient to the Pak-Afghan border. Peshawar has evolved into one of Pakistan's most ethnically and linguistically diverse cities, which means lots of gunfire.
into a training and recruiting base for Al Qaeda, the Taliban and LeT.

The three men were involved in providing financial and logistical support, explosives and technological aid to the three Pakistain- and Afghanistan-based

Lion of Islam

groups, the Treasury said.

Rahman Zeb, it said, had been in charge of raising funds and materials for LeT in the Gulf region, and helped Shaykh Aminullah travel to the Gulf in 2014.

Hizb Ullah was involved in Shaykh Aminullah's seminary and helped him on various trips to the Gulf. Dilawar, meanwhile, was a close assistant to Shaykh Aminullah, arranging his travel around Pakistain and handling his correspondence and financial transactions.


Posted by: Fred || 02/09/2018 00:00 || Comments || Link || E-Mail|| [216 views] Top|| File under: al-Qaeda
Religious parties assemble in Mardan to demand release of men convicted in Mashal Khan murder case
[DAWN] Multiple religious parties are set to protest on Friday against the conviction of 31 men found to have been involved in the brutal murder of Abdul Wali Khan University Mardan student Mashal Khan, who was lynched in April 2017 after being falsely accused of blasphemy.

The protest will be held after Friday prayers at a mosque in Mardan, where different religious and political parties will converge under the 'Khatm-e-Nabuwwat Mardan' banner to protest the convictions.

The protest has been sponsored by the Jamaat-e-Islami
...The Islamic Society, founded in 1941 in Lahore by Maulana Sayyid Abul Ala Maududi, aka The Great Apostosizer. The Jamaat opposed the independence of Bangladesh but has operated an independent branch there since 1975. It maintains close ties with international Mohammedan groups such as the Moslem Brotherhood. the Taliban, and al-Qaeda. The Jamaat's objectives are the establishment of a pure Islamic state, governed by Sharia law. It is distinguished by its xenophobia, and its opposition to Westernization, capitalism, socialism, secularism, and liberalist social mores...
(JI), Jamaat Ulema-e-Islam


...a Pak religious party. It is usually part of the govt, never part of the solution...


-Fazl (JUI-F) and Maulana Samiul Haq
...
the Godfather of the Taliban, leader of his own faction of the JUI. Known as Mullah Sandwich for his habit of having two young boys at a time...
's Jamaat Ulema-e-Islam.

The JI also held a gathering in Mardan on Wednesday to 'welcome' those acquitted by the ATC.

JI's Emir in Mardan, Dr Attaur Rehman, while speaking to DawnNews said the party is a constitutional and religious party which wants Shariah law imposed in Pakistain.

"The Haripur ATC honourably acquitted 26 individuals in the Mashal Khan case. This means they are innocent and we have gathered to give them an exemplary welcome," he had said.


Posted by: Fred || 02/09/2018 00:00 || Comments || Link || E-Mail|| [123 views] Top|| File under: Govt of Pakistan
Intizar killed by ACLC personnel in cold blood: CTD
[DAWN] Investigators probing the murder of 19-year old student Intizar Ahmed in Defence Housing Authority on January 13 by nine personnel of Anti-Car Lifting Cell (ACLC) have concluded that there was no 'criminal conspiracy' behind the murder involving

a police brass hat

, however, the incident appears to be more than a mistake.

The Counter-Terrorism Department (CTD) termed it a "cold-blooded murder", saying it will now submit a report before the court under Section 173 of Criminal Procedure Code (CrPC) to initiate a trial of all nine ACLC personnel over murder charges, it emerged on Thursday.

IGP Sindh, A.D. Khowaja had tasked the CTD to carry out an investigation into the case after as the victim's father, Ishtiaq Ahmed, had raised objections on the police investigation.

"So far, no concrete evidence has emerged to prove that there was a criminal conspiracy behind the murder," said CTD in-charge DIG Pervez Ahmed Chandio.


Posted by: Fred || 02/09/2018 00:00 || Comments || Link || E-Mail|| [133 views] Top|| File under: Govt of Pakistan
Where is Rao Anwar?
[DAWN] WHILE the extrajudicial killing of Naqeebullah Mehsud in Bloody Karachi


...formerly the capital of Pakistain, now merely its most important port and financial center. It is among the largest cities in the world, with a population of 18 million, most of whom hate each other and many of whom are armed and dangerous...


last month has truly shaken the nation's conscience over the detestable practice of staged encounters, one of the central characters in this sordid saga ‐

runaway

police officer Rao Anwar ‐ has yet to be captured. Mr Anwar was last seen at Islamabad airport trying to flee the country on a Dubai-bound flight on Jan 23 before he was stopped by immigration officials.

Since then, there has been no trace of the absconding officer, despite the fact that the Supreme Court has given a deadline for his arrest and called upon the intelligence agencies and FIA to help the Sindh police nab him.

On Tuesday, a Sindh police team arrived in the capital to quiz officials and workers at Islamabad airport about the now suspended police officer's last-known whereabouts. This is the second police team to come to the federal capital from Karachi to look into the case.

It is highly bizarre that in this day and age such a high-profile suspect remains on the run.

Serious questions need to be asked about how Rao Anwar managed to slip away from the airport after he was denied boarding, and where he has been since. It is hard to fathom how the suspect can remain 'incognito' in the federal capital area ‐ if that is where he remains ‐ as this is supposed to be one of the most secure areas in the country.

The security forces need to double their efforts to trace him; this is important in order to investigate the case and punish those involved in wrongfully killing Naqeebullah. Bringing the perpetrators to justice will also send a strong message to rogue cops involved in staged encounters. Members of the Mehsud tribal jirga reiterated their demand for the arrest of Rao Anwar in their meeting with the prime minister on Tuesday.


Posted by: Fred || 02/09/2018 00:00 || Comments || Link || E-Mail|| [169 views] Top|| File under: Govt of Pakistan
Syria-Lebanon-Iran
Turkish warplanes bomb northern Aleppo for first time this week
[ALMASDARNEWS] At approximately 11 P.M. (Damascus Time), the Ottoman Turkish Air Force resumed their bombing campaign over the northern countryside of the Aleppo Governorate.

Led by their F-16s, the Ottoman Turkish Air Force restarted their bombing campaign by targeting the Bafliyoun Mountain and Kafr Jannah sections of Afrin, along with the Mennagh Airbase area of northern Aleppo.

According to local journalists in northern Aleppo, the Ottoman Turkish F-16s have been relentlessly bombing these aforementioned areas for several minutes now.

Tonight's Arclight airstrike
s by the Ottoman Turkish Air Force mark the first time this week that they launched any aerial attacks on the northern countryside of the Aleppo.


Posted by: Fred || 02/09/2018 00:00 || Comments || Link || E-Mail|| [192 views] Top|| File under: Sublime Porte
Syrian Army enters strategic suburb in east Damascus after several days of battle, sheliing kills 56+
[ALMASDARNEWS] The Syrian Arab Army (SAA) scored a major advance in the eastern suburbs of Damascus, Thursday, following a long battle with the jihadist rebels of Harakat Ahrar al-Sham


...a Syria jihadi group made up of Islamists and salafists, not that there's that much difference, formed into a brigade. They make up the main element of the Islamic Front but they don't profess adoration of al-Qaeda and they've been fighting (mainly for survival) against the Islamic State. Their leadership was wiped out at a single blow by a suicide kaboom at a crowded basement meeting in September, 2014...


and Hay'at Tahrir al-Sham

.
Led by the 4th Division, the Syrian Arab Army managed to breakthrough Hay'at Tahrir al-Sham's front-lines at the northeastern axis of the Arbeen suburb.

According to a military source from the 4th Division, the Syrian Arab Army captured the Jordanian-Lebanese Company building and several trenches around this site after several hours of battle on Thursday.

In addition to capturing the aforementioned site, the Syrian Army also took control of the 'Abdel-Rahman bin Awf Mosque and its surrounding neighborhood.

The mosque was used by HTS as an operation room in Arbeen before its capture by the Syrian Arab Army on Thursday.

Syrian regime assault on Damascus suburbs kills 56

[IsraelTimes] Syrian activists say the

corpse count

from Arclight airstrike
s and shelling of eastern suburbs of the capital Damascus has risen to at least 56.

Rebel-held eastern suburbs of Damascus, also known as eastern Ghouta, have been bombarded for days leaving scores dead and hundreds

maimed

.

The

Britannia

-based Syrian Observatory for Human Rights says 56 people, including 10 children, were killed on Thursday.

Siraj Mahmoud of the Syrian Civil Defense, also known as White Helmets, says 58 people were killed in the shelling and airstrikes.

The Observatory says 211 people have been killed in eastern Ghouta since Monday.
Posted by: Fred || 02/09/2018 00:00 || Comments || Link || E-Mail|| [303 views] Top|| File under: al-Nusra
Europe
Thalys attack: Lawyer criticises Clint Eastwood film
[BBC]A lawyer representing a man accused of a foiled French terror attack has spoken out against a film by Clint Eastwood depicting the incident.

The film - The 15:17 to Paris - is based on events on board a Thalys express train when a gunman tried to attack passengers in August 2015.

The film, starring the men who stopped the attacker, opened on Wednesday.

A lawyer for suspect Ayoub El-Khazzani


...the Moroccan ISIS man who originally claimed he was just a homeless guy who'd found the guns under a bush in a park...

has asked for showings to be suspended while a judge reviews evidence.

Sarah Mauger-Poliak said the film was a violation of her client's rights because it presents a "fictionalised" and "one-sided" view to the public as fact.

"I am aware that my client is not an angel but let justice do its work," she said.

Mr Khazzani, from Morocco, was found with a range of weapons including a Kalashnikov assault rifle on board the Amsterdam-to-Paris train. He is alleged to have links to radical Islam.

He was eventually subdued by some of the passengers after opening fire, including three American friends who star as themselves in the Clint Eastwood-directed re-creation.

Off-duty military servicemen, Spencer Stone and Alek Skarlatos, and their friend Anthony Sadler, were backpacking through Europe on holiday at the time of the attack.

They were hailed as heroes after the foiled attack - they and three other passengers, including a British businessman, were awarded with France's top honour.

Ms Mauger-Poliak said she had not ruled out taking legal action against Warner Brothers to get the film suspended during the judge's instruction period - where he decides if there is enough evidence for the case to go to trial.

"That Hollywood has delivered its 'truth' before the judges is at the very least worrying," Ms Mauger-Poliak told radio station France Inter.

Mr Eastwood's film is the latest in a series of movies he has made about real-life people in extraordinary situations.

This article starring:
Ayoub El-Khazzani
Sarah Mauger-Poliak
Posted by: 3dc || 02/09/2018 00:00 || Comments || Link || E-Mail|| [317 views] Top|| File under: Islamic State
Economy
Oshkosh awarded $476.2M contract for tactical vehicles
Feb. 8 (UPI) -- The U.S. Army has awarded Oshkosh Defense a $476.2-million-dollar seven-year contract to build the latest Family of Medium Tactical Vehicles for it.

Oshkosh, headquartered in Wisconsin, expects to complete the A2 variant vehicles by Feb. 7, 2022, the U.S. Army announced on Wednesday.

The 15-vehicle family, which shares a common chassis and components, moves weapons, sensors and communication platforms for active, reserve and National Guard soldiers. The payloads range from three to 10 tons in combat mission support, relief efforts, logistics and supply operations.

FMTVs went into service in 1996 to replace the 2.5-ton "deuce-and-a-half" and 5-ton trucks. Stewart & Stevenson, which later was acquired by BAE Systems, built the original vehicles.

"We are pleased to have been selected for this opportunity to continue to ensure that our troops get the best possible equipment to complete their missions, and return home safely," Pat Williams, vice president and general manager of Army and Marine Corps Programs at Oshkosh Defense, said in a statement.

"With the Oshkosh FMTV A2, our troops are getting the safest, most capable and reliable FMTV this program has ever seen. We are fully prepared to build the next generation fleet of exceptional, cost-effective FMTVs to serve our troops in future missions."
Posted by: Besoeker || 02/09/2018 00:00 || Comments || Link || E-Mail|| [323 views] Top|| File under:
-Short Attention Span Theater-
Gilbert 'Hashmark' Johnson (1905-1972) the DI who trained the Marine Corps
[OpsLens] Sgt. Maj. Gilbert "Hashmark" Johnson was probably the single most influential person to determine the success of integrating the United States Marine Corps. Johnson was the first black USMC drill instructor. He wasn't just training Marines ‐ he was training the Marine Corps. Johnson ensured that the new recruits were well trained, and prepared to succeed in military life.

Nobody was better qualified for the task. He got his nickname, "Hashmark," because he had more hash marks (indicating enlistments) than chevrons (indicating rank) on his sleeve. He had enlisted in the Army in 1923, and again in 1926. He mustered out as a corporal, spent four years in civilian life, and then enlisted in the Naval Reserves and eventually in the regular Navy.

Not only was the Navy segregated, but it also restricted black Americans to service only in the Steward Branch. Six months before Pearl Harbor, while Johnson was serving aboard the U.S.S. Wyoming, on June 25, 1941, President Franklin D. Roosevelt signed Executive Order 8802. "I do hereby reaffirm the policy of the United States that there shall be no discrimination in the employment of workers in defense industries or government because of race, creed, color or national origin."

When Gilbert Johnson learned about Executive Order 8802, he requested immediate discharge from the Navy so he could enlist in the Marine Corps. His request was granted immediately. He had six years of Army experience in a combat unit, and nine years as a Navy Steward, when he joined the Marines.
Posted by: Besoeker || 02/09/2018 00:00 || Comments || Link || E-Mail|| [290 views] Top|| File under:
Science & Technology
Marine Corps Begins Delivering Quadcopters to Squads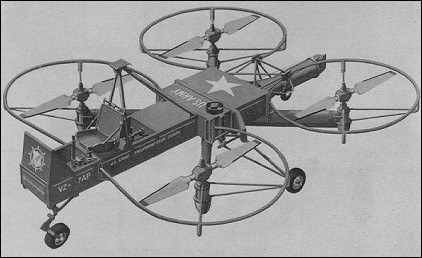 [National Defense] The Marine Corps moved forward with an initiative to field quadcopters to all squads last month, according to the commanding general of the service's combat development command and deputy commandant for combat development and integration.

The service decided to purchase over 800 systems at the end of last year as a result of information gathered from experiments such as Sea Dragon 2025, Lt. Gen. Robert Walsh said at the Association for Unmanned Vehicle Systems International event at National Harbor, Maryland.

"We never had anything like that even at the company level. It was much higher at the battalion level. We're getting one for every single squad in the entire Marine Corps," he said, noting the service began delivering the systems at the end of last month. The quadcopters are expected to give Marines additional situational awareness when operating on the ground.
...
"We want to unburden them," he said. "An F-35 pilot ... has all these sensors on his aircraft ... and he can declutter and displace and bring in what information he wants. That's the kind of information we've got to get down to lower levels."

Posted by: Vast Right Wing Conspiracy || 02/09/2018 00:00 || Comments || Link || E-Mail|| [202 views] Top|| File under:
Home Front: Culture Wars
The Congressional Racist Caucus
[Sultan Knish] When Obama met with Farrakhan, it was under the auspices of the Congressional Black Caucus. It wasn't the first or last time that the CBC had been caught in bed with the hate group leader. And CBC members have never been ashamed of their ties to a racist who had praised Hitler as a "great man".

"I've been to his home, done meetings, participated in events with him," Rep. Danny Davis declared. "I don't regard Louis Farrakhan as an aberration or anything, I regard him as an outstanding human being."

The CBC won't sanction Rep. Davis for saying that. In an age when statues are pulled down and classic TV shows are censored, some forms of racism are more equal than others. Not to mention sexism.

The Congressional Black Caucus had a front seat to #MeToo with the revelation that $220,000 had been paid out to a staffer alleging sexual harassment by Rep. Alcee Hastings (D-FL), a former judge impeached for bribery whose girlfriend has been on his payroll to the tune of $2.4 million, and that Rep. Conyers (D-MI) had his own sexual harassment settlement. That scandal forced Rep. Conyers to resign and hand the seat to his son at the behest of his wife, Monica, who had been convicted of bribery.

Corruption, fraud and bribery are ongoing problems at the Congressional Black Caucus.

After two decades of financial scandals, Rep. Corrine Brown (D-FL) was convicted of running a fake charity and sentenced in December. Rep. Chaka Fattah (D-PA) was sentenced last December for bribery, fraud and money laundering. His son, Chaka Fattah Jr, was already in prison on unrelated bank fraud charges. Around the same time the wife of Rep. Jesse Jackson Jr. (D-Il) had wrapped up her prison sentence after her husband had ended his prison term a year earlier on fraud charges.

Hardly a year goes by without a criminal case involving a member of the Congressional Black Caucus.

A former study suggested that a third of CBC legislators had faced an ethics probe.

That's what a culture of political corruption looks like.

But the Congressional Black Caucus has consistently blamed all of its corruption troubles on racism. And CBC members would always play the race card. Rep. Corrine Brown had improbably claimed that Obama's DOJ had targeted her because "I'm a black woman with a mouth."

The Congressional Black Caucus is uniquely destructive to black people and to the entire country. Its corrupt civil rights icons have long since become mirrors of the very thing they once fought against. And their accusations of racism are reflections of their own racism and their own racial privileges.
Posted by: g(r)omgoru || 02/09/2018 00:00 || Comments || Link || E-Mail|| [245 views] Top|| File under:
Home Front: WoT
How Badly is The U.S. Government Penetrated by Terrorists?
[Understanding the Threat] A reminder of the serious penetration of our system by suit-wearing jihadis. Remember this is much more a counterintelligence and espionage problem than merely a "terrorism" issue.
Hit the link to see pix.

Lotsa pix.
Posted by: Vast Right Wing Conspiracy || 02/09/2018 00:00 || Comments || Link || E-Mail|| [293 views] Top|| File under:
-Lurid Crime Tales-
Top Justice Department Official Who Helped Oversee Clinton Email Probe RESIGNS
[Gateway Pundit] A Justice Department official who helped oversee the controversial probes of Hillary Clinton's use of a private email server and Russian interference in the 2016 election stepped down this week.

David Laufman, an experienced federal prosecutor who in 2014 became chief of the National Security Division's Counterintelligence and Export Control Section, said farewell to colleagues Wednesday. He cited personal reasons.

"It's tough to leave a mission this compelling and an institution as exceptional as the Department of Justice," said Laufman, 59. "But I know that prosecutors and agents will continue to bring to their work precisely what the American people should expect: a fierce and relentless commitment to protect the national security of the United States."

Critics noted that Laufman had donated to Barack Obama's presidential campaigns, referring to him as a "holdover."
Posted by: Besoeker || 02/09/2018 00:00 || Comments || Link || E-Mail|| [487 views] Top|| File under:
Iraq
Sadr rebelled against the Shiite parties and allied with the Communists
[Sotal Iraq - via Google Autotranslate]
The alliance of the Shiite leader Moqtada al-Sadr with the Communist Party and civil movements is not only a rebellion against the Shiite parties that hold its grip on power, but also a rebellion in a stereotypical form that has long regarded communists as infidels who must be fought.

The leader of the Sadrist movement Moqtada al-Sadr exceeded all expectations and triggered a new surprise by declaring alliance with leftist and civilian parties in the upcoming legislative elections to add to his record of surprises over the past few years, most notably the exit from the Iranian abaya and the rebellion against the ruling Shiite parties, The idea of ​​establishing an armed militia "Mehdi Army" with the support of Tehran after 2003.

Sadr decided to enter the next elections by establishing a new party called "integrity" instead of "the free" and approaching leftist and liberal parties in an electoral alliance called "Going towards reform", a slogan adopted by Sadr when he decided to join the peaceful demonstrations led by the party Communist and civil movements for three years.
Continued on Page 49
Posted by: 3dc || 02/09/2018 00:00 || Comments || Link || E-Mail|| [158 views] Top|| File under: Commies
Israel-Palestine-Jordan
IDF busts large gun-smuggling operation in southern West Bank
[IsraelTimes] Soldiers arrest six Paleostinian suspects; seize seven guns, four commando knives and thousands of bullets

Israeli troops broke up a large gun-smuggling ring in the southern Hebron Hills early Thursday morning, arresting six suspects and seizing guns, knives and ammunition, the army said.

According to the Israel Defense Forces, the weapons were discovered inside a compound in the village of Deir Razih, southwest of Hebron.

"This was a compound that belongs to a weapons dealer who was jugged
Don't shoot, coppers! I'm comin' out!
at the scene, along with five other suspects who were handed over to [the Shin Bet security service] for interrogation," the army said in a statement.

The soldiers seized four handguns, three air-powered guns, four commando knives, thousands of bullets and military equipment such as harnesses, holsters, gun mounts and ammunition clips.

In a separate predawn raid, in the al-Fawar refugee camp in the central West Bank, Israeli troops arrested a Paleostinian man suspected of throwing 24 Molotov cocktails at IDF soldiers last month, the army said.

Elsewhere in the West Bank, the IDF detained eight other Paleostinians suspected by the military of taking part in

festivities

with soldiers or throwing rocks at Israeli civilians.

"The suspects and evidence have been handed over to security forces for investigation," the army said.

Knife-brandishing terrorist arrested at Fawwar Junction

[Ynet] A knife-brandishing terrorist was tossed in the clink
... anything you say can and will be used against you, whether you say it or not...
at the Fawwar Junction in the West Bank on Thursday evening.

The suspect was apprehended without the soldiers having to open fire. No one was hurt.
Posted by: trailing wife || 02/09/2018 00:00 || Comments || Link || E-Mail|| [209 views] Top|| File under:
Army: Syrians shot at IDF drone, but hit a house in Israel
[IsraelTimes] Attack comes day after air force reportedly conducted strike outside Damascus.

Gunshots were fired from Syria at an Israeli drone on Thursday night, missing it, but hitting a house in the town of Majdal Shams on the Golan Heights, the army said.

There were no injuries reported, but the house sustained some light damage, the Israel Defense Forces said.

The military said that soldiers and

coppers

were searching the area around Majdal Shams for additional signs of gunshots. The town is home to Druze residents, many of whom maintain a level of support for Syrian dictator Bashir al-Assad and therefore eschew Israeli citizenship.

The unmanned aerial vehicle was not damaged in the attack, an army spokesperson said.

The IDF said it was flying within Israeli airspace at the time the shots were fired.

According to the pro-Assad news outlet al-Mayadeen, the drone was flying near the Syrian village of Hader when Syrian military anti-aircraft guns started firing at it.

A video posted to Facebook purportedly shows the shots being fired at the drone, though neither the aircraft nor the guns are visible.

The attack on the Israeli aircraft came a day after the Syrian army accused the IDF of conducting an Arclight airstrike
on a military research facility near the town of Jamraya, outside Damascus.
Posted by: trailing wife || 02/09/2018 00:00 || Comments || Link || E-Mail|| [234 views] Top|| File under: Govt of Syria
Afghanistan
Afghan Air Force to start dropping laser-guided bombs in the near future
[KP] The Afghan Air Force is expected to start dropping the laser-guided bombs to suppress the Taliban insurgents and other terrorists in the near future, said a top US military General.

Major General James B. Hecker, Commander, 9th Air and Space Expeditionary Task Force-Afghanistan told reporters in Pentagon "Three A-29 pilots are now trained to drop laser-guided munitions."

Gen. Hecker further added "The first was dropped in training in December, so the Taliban can look forward to those laser-guided bombs raining on what used to be safe havens in the near future."

He also added that in the future, the Afghan Air Force will also get what we call AC208s, and they'll get a total of 32 of them. "These are similar to the C208, but this is an attack model, so it will carry pods with laser-guided rockets and a gun. It can also capture full-motion video and assist other aircraft to achieve precision targeting, making it an ISR asset, which is going to be key to enabling the A-29," he added.

According to Gen. Hecker, in 2017, the Afghan Air Force conducted approximately 2,000 airstrike sorties, or roughly 40 strikes — sorties each week, with a record high of nearly 80 missions in a single week in October.

"To put this into context, the Afghan Air Force airstrike sorties are now almost double what the U.S. Air Force conducts in Afghanistan," he said.
Posted by: 3dc || 02/09/2018 00:00 || Comments || Link || E-Mail|| [232 views] Top|| File under:
Home Front: WoT
Gertz: Obama-era cash traced to Iran-backed terrorists
[WashingtonTimes] The U.S. government has traced some of the $1.7 billion released to Iran by the Obama administration to Iranian-backed terrorists in the two years since the cash was transferred.

According to knowledgeable sources, Iran has used the funds to pay its main proxy, the Lebanon-based terrorist group Hezbollah, along with the Quds Force, Iran's main foreign intelligence and covert action arm and element of the Islamic Revolutionary Guards Corps.

The U.S. money supplied to Iran as part of an arms settlement dating back to the 1970s also has been traced to Iran's backing of Houthi rebels seeking to take power in Yemen. Iran has been supporting the Yemen rebels as part of a bid to encircle and eventually take control of Saudi Arabia.


The intelligence tracing the American funds to Iranian-backed terrorists is likely to further fuel President Trump's effort to undo the Iran nuclear deal, the Obama administration's main foreign policy initiative codified in the 2015 Joint Comprehensive Plan of Action, as the Iran nuclear deal is called.

Despite promises to reject the deal during the presidential campaign, Mr. Trump announced in January the U.S. would not pull out of the Iran nuclear accord for now. But the president criticized the transfer of money to Tehran and signaled that Washington is going after Iran's funding of terrorism.

"The enormous financial windfall the Iranian regime received because of the deal ‐ access to more than $100 billion, including $1.8 billion in cash ‐ has not been used to better the lives of the Iranian people," Mr. Trump said Jan. 12. "Instead, it has served as a slush fund for weapons, terror, and oppression, and to further line the pockets of corrupt regime leaders."
Posted by: Anomalous Sources || 02/09/2018 00:00 || Comments || Link || E-Mail|| [243 views] Top|| File under: Govt of Iran Proxies
Arabia
Fresh Saudi airstrikes leave seven civilians dead in Yemen
[PRESSTV] At least seven civilians have been killed when Saudi military aircraft carried out Arclight airstrike
s against a residential area in Yemen's northern province of al-Jawf as the Riyadh regime presses ahead with its atrocious bombardment campaign against its southern neighbor.

Saudi fighter jets conducted two aerial assaults against the house of Ali bin Hussein bin Ashal in the Salbah area of Khabb wa ash Sha'af district on Thursday evening, leaving seven people dead, unnamed local sources told Yemen's Arabic-language al-Masirah television network.

The sources added that the victims were all members of a single family, and that there were

women and kiddies

among

the dear departed

.

Meanwhile,


...back at the hoedown, the fiddler suddenly struck a sour note. The dancing stopped abruptly. Everyone looked at Bob...


one of the cameramen of Yemen's Arabic-language al-Sahat television network lost his life while filing a report on the damage caused by Soddy Arabia


...a kingdom taking up the bulk of the Arabian peninsula. Its primary economic activity involves exporting oil and soaking Islamic rubes on the annual hajj pilgrimage. The country supports a large number of princes in whatcha might call princely splendor. When the oil runs out the rest of the world is going to kick sand in the Soddy national face...


's devastating aerial bombardment campaign in the country's western coastal province of Hudaydah.


Posted by: Fred || 02/09/2018 00:00 || Comments || Link || E-Mail|| [243 views] Top|| File under: Houthis
The Grand Turk
Turkey Okays Extended Force Deployment In Somalia
[RADIOSHABELLE] The Sick Man of Europe Turkey


...the only place on the face of the earth that misses the Ottoman Empire....


's parliament on Wednesday okayed the extension of Ottoman Turkish forces serving in the Gulf of Aden, Somalia, and the Arabian Sea.

Parliament ratified a motion extending the authorization of the deployment through Feb. 10, 2019.

Since it was first approved by parliament in 2008, the Prime Ministry motion for the deployment has been extended 10 times.

The Gulf of Aden ‐ near Yemen

...an area of the Arabian Peninsula sometimes mistaken for a country. It is populated by more antagonistic tribes and factions than you can keep track of. Except for a tiny handfull of Jews everthing there is very Islamic...
and close to the world's fourth-biggest chokepoint for oil transit, the Bab el-Mandab strait ‐ is a strategic energy route for Middle Eastern crude oil.


Posted by: Fred || 02/09/2018 00:00 || Comments || Link || E-Mail|| [147 views] Top|| File under: Sublime Porte
Who's in the News
31
[untagged]
5
Govt of Pakistan
4
Sublime Porte
4
Islamic State
3
Commies
2
al-Shabaab (AQ)
2
Govt of Iran Proxies
2
Houthis
2
Govt of Syria
2
Moslem Colonists
1
al-Qaeda
1
al-Nusra
1
Narcos
1
Govt of Iraq
1
Govt of Pakistain Proxies
1
Govt of Saudi Arabia
1
Palestinian Authority
1
Hamas
1
Arab Spring
Bookmark
E-Mail Me
The Classics
The O Club
Rantburg Store
Comments Spam
The Bloids
The Never-ending Story
Thugburg
RSS Links
Gulf War I
The Way We Were
Bio
Sink Trap
Alzheimer's Association
Day by Day
Counterterrorism
Hair Through the Ages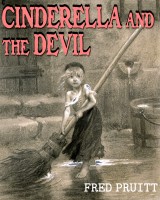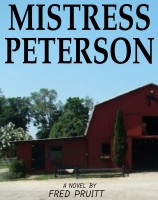 On Sale now!


A multi-volume chronology and reference guide set detailing three years of the Mexican Drug War between 2010 and 2012.

Rantburg.com and borderlandbeat.com correspondent and author Chris Covert presents his first non-fiction work detailing the drug and gang related violence in Mexico.

Chris gives us Mexican press dispatches of drug and gang war violence over three years, presented in a multi volume set intended to chronicle the death, violence and mayhem which has dominated Mexico for six years.
Click here for more information


Meet the Mods
In no particular order...


Steve White
Seafarious
Pappy
lotp
Scooter McGruder
john frum
tu3031
badanov
sherry
ryuge
GolfBravoUSMC
Bright Pebbles
trailing wife
Gloria
Fred
Besoeker
Glenmore
Frank G
3dc
Skidmark
Alaska Paul



Better than the average link...



Rantburg was assembled from recycled algorithms in the United States of America. No trees were destroyed in the production of this weblog. We did hurt some, though. Sorry.
34.234.76.59