-Lurid Crime Tales-
Man 'armed with an assault rifle and wearing body armor takes three hostages inside the largest veteran's home in the US'
An armed man wearing a bullet proof vest has reportedly taken three people hostage inside a veteran's home in California after firing between 15 and 20 shots, law enforcement officials said.

Police and emergency crews were responding to a hostage situation in progress at Veterans' Home of California in Yountville, north of Napa, according to Bay Area media reports.

The 600-acre facility, which is home to 840 veterans, has been placed in lockdown since about 10:40am local time on the West Coast, the Department of Veterans Affairs told the Los Angeles Times.

Eyewitnesses say the man had an assault rifle and was wearing body armor.

The gunman, 36, is believed to be a member of The Pathway Home program for military veterans with emotional trauma, according to the Napa Valley Register.

He was said to have been discharged from the aid program two weeks ago.

The FBI sent a SWAT team inside to negotiate with the shooter, according to KTVU-TV.


Posted by: Skidmark & Anguper Hupomosing9418 || 03/09/2018 15:15 || Comments || Link || E-Mail|| [144 views] Top|| File under:
-Short Attention Span Theater-
Dem Rep Flip-Flops on Farrakhan
[Washington Free Beacon] Rep. Danny Davis (D., Ill.) released a statement Thursday evening denouncing anti-Semitic Nation of Islam Minister Louis Farrakhan after J Street, a liberal Jewish group, said it was reevaluating its endorsement of him after a weak statement Monday.


A month early, The Forward reports, Davis called Farrakhan an "outstanding human being."

The congressman had also downplayed the importance of Farrakhan's anti-Semitism by saying "The world is so much bigger than Farrakhan and the Jewish question and his position on that and so forth."
Posted by: Bobby || 03/09/2018 10:21 || Comments || Link || E-Mail|| [219 views] Top|| File under:
Government
ATF investigating after VA congressional candidate cut AR-15 barrel (video)
VIRGINIA BEACH, Va. (WVEC) -- The Federal Bureau of Alcohol, Tobacco, Firearms and Explosives (ATF) is investigating congressional candidate Karen Mallard after she posted a video on Facebook that shows her cutting apart an AR-15 rifle.

The school teacher and Democrat is running for Virginia's 2nd Congressional District, hoping to oust Republican Congressman Scott Taylor.



Skipping down to the stupid paragraph.



Many of those comments were negative. Some people accused Mallard of political grandstanding.

Several others said Mallard broke federal law by taking a legal firearm and altering it, making it into an illegal one. Many of them referred to details contained within the Sawed-Off Shotgun and Sawed-Off Rifle Act which, in part, prohibits people (except for those permitted by the act) from having a rifle that has been "modified to an overall length of less than 26 inches."
Posted by: Besoeker || 03/09/2018 07:13 || Comments || Link || E-Mail|| [324 views] Top|| File under:
Africa Subsaharan
Has SOFREP Finally Dug Its Own Grave?
[Medium] Brandon Webb and Jack Murphy's media giant may have just crossed the line for the last time.

The footage from the camera on the American soldier's helmet is unsteady. It takes a moment for the viewer to realize that the camera is moving because the man wearing it is heaving for breath.

His enemy paces menacingly across the camera's field of vision, moves closer, and delivers an unmistakable shot. The camera is instantly rendered motionless. Blood pools silently on the ground.

I wish I had never seen it. Not because I am afraid to witness the horrors of combat; not because I now feel the need to scrub the images from my memory (I don't).

No, I'm horrified because it was none of my business. Those moments captured on film were between that soldier and his God. He did not consent for that film to be made or released, nor did he consent for me to view it. I do not know his wife, or his children, or his mother and father. I am sorry that I violated the sacredness of his final moments by viewing something that was not mine to see.
Posted by: Besoeker || 03/09/2018 06:53 || Comments || Link || E-Mail|| [278 views] Top|| File under:
Britain
Cops seal off Russian spy Sergei Skripal's wife's grave amid fears she was poisoned too
[Sun] Skripal, 66, and Yulia, 33, are critically ill in hospital, with counter-terror officers having taken charge of the inquiry.

They are investigating a theory that a Kremlin assassin may have been responsible. Yesterday it emerged that the ex-spy's wife and son have recently died in mysterious circumstances.

His wife Lyudmila died at the age of 59 in 2012, before his son Alexandr, last year, died at the age of 43.

While Lyudmila's death certificate reads that she died of cancer, neighbours claim she actually died in a car crash. There have been conflicting reports about how she died.
Posted by: Besoeker || 03/09/2018 03:44 || Comments || Link || E-Mail|| [403 views] Top|| File under:
Home Front: Politix
Axios Polls: Big warning signs for Senate Democrats
[Axios] Five Senate Democrats would lose to Republican candidates if the elections were held today and three have approval ratings under 50%, according to new Axios/SurveyMonkey polls.

Why it matters: Democrats are defending 10 Senate seats in states that President Trump won in 2016. In six of those states, Trump's approval is higher than 50% (compared to 43% nationally). These numbers underscore how hard it will be for Democrats to pick up the two seats needed to win the majority despite Trump's troubles.

The most vulnerable senators are Joe Manchin of West Virginia, Jon Tester in Montana and Claire McCaskill in Missouri. Each of their approval ratings is either under 50% or just above it, while Trump's is well above that in all three states.

The least vulnerable senators are Bill Nelson of Florida, Bob Casey of Pennsylvania, and Sherrod Brown of Ohio. Trump's approval is at just 46% in Florida and Pennsylvania and 54% in Ohio.

But, but, but... With the election many months away and final Republican opponents not set, these numbers are likely to change as real GOP challengers get involved in the race. The approval ratings of each senator may give a better idea of where they stand with voters in their states.



Related: Breitbart - Red Wave: Poll Shows Five Senate Democrats In Serious Trouble
Posted by: Besoeker || 03/09/2018 03:28 || Comments || Link || E-Mail|| [424 views] Top|| File under:
-Lurid Crime Tales-
A Foreign Power's Recruitment Effort Is Not a Basis for a FISA Court Warrant
BLUF:


[National Review] At the Washington Examiner, Byron York picks up on something I wish I had highlighted: The Schiff memo's focus on past Russian intelligence efforts (in 2013) to recruit Page to become an agent for Russia. As Byron notes, the Schiff memo claims that "Steele's information about Page was consistent with the FBI's assessment of Russian intelligence efforts to recruit him and his connections to Russian persons of interest."

The fact that a foreign power is trying to recruit an American to become an agent for that foreign power is not a sufficient basis to issue a surveillance warrant against the American under FISA. It would, of course, be sufficient to issue a warrant against the foreign spies who are making the recruitment efforts, but it is not enough for a warrant against the American citizen who is the target of the recruitment effort.

To get a surveillance warrant under FISA (i.e., the Foreign Intelligence Surveillance Act of 1978, as codified at Title 50, U.S. Code, Sections 1801 et seq.), the FBI and the Justice Department must establish probable cause that the person to be monitored under the warrant is acting as an active, purposeful agent of a foreign power ‐ not that the foreign power hopes to turn him into such an agent.
Posted by: Besoeker || 03/09/2018 03:24 || Comments || Link || E-Mail|| [242 views] Top|| File under:
Caucasus/Russia/Central Asia
Tankmen of Wagner PMC in the service of Russia from Donbas to Syria – 25 mercenaries identified
[InformNapalm] We must note that Wagner personnel is better instructed regarding their presence on social media compared to the contract soldiers and officers of the regular Russian troops. Nevertheless comprehensive cooperative OSINT effort and data consolidation from three volunteer teams yielded a spectacular result. We decided not to hold back this piece of intelligence. We hope that the publication of this data could give clues to other investigative journalists exposing more facts sensitive to the Kremlin.
PMC = Private Military Company
OSINT = Open Source Intelligence
Posted by: Besoeker || 03/09/2018 02:43 || Comments || Link || E-Mail|| [321 views] Top|| File under:
-Short Attention Span Theater-
Farrakhan: You Know That Jews Control The FBI, Right?
[Hot Air] Perhaps Louis Farrakhan thought the time was ripe for a Nation of Islam campaign against the FBI, considering the controversies in which it's been mired. Instead of sticking to a coherent and fact-based argument, though, the leader of the NoI instead declared before a cheering audience that the problem with the FBI is the Joooooooooos. After accusing the FBI of being the biggest foe of "black advancement," Farrakhan explained, "See, the Jews have control over those agencies of government," to scattered applause and shouts of encouragement. He added, "If you go to work tomorrow and your bosses are Jews, don't tell them where you've been."
Posted by: Besoeker || 03/09/2018 02:34 || Comments || Link || E-Mail|| [288 views] Top|| File under:
China-Japan-Koreas
Graham warns North Korea: Don't try to 'play' Trump
[The Hill] Sen. Lindsey Graham (R-S.C.) on Thursday voiced support for President Trump's decision to meet with Kim Jong Un while warning the North Korean leader against attempts to "play" Trump.

"The worst possible thing you can do is meet with President Trump in person and try to play him. If you do that, it will be the end of you -- and your regime," Graham said in a statement.

Graham, who has previously said the U.S. and North Korea appeared to be headed toward war, called the planned meeting between Kim and Trump "the best hope in decades to resolve this threat peacefully."

"I understand that if the past is an indication of the future, North Korea will be all talk and no action," he added. "However, I do believe that North Korea now believes President Trump will use military force if he has to."
Posted by: Besoeker || 03/09/2018 02:23 || Comments || Link || E-Mail|| [228 views] Top|| File under:
Home Front: Politix
California Governor: DOJ, Sessions's Lawsuit Is An Act Of War
[Townhall] Democratic Gov. Jerry Brown had some very strong words for the Department of Justice and Attorney General Jeff Sessions over the latter's lawsuit against the state's sanctuary state law. The law went into effect this year, which the DOJ says interferes with the enforcement of federal immigration laws. He said that this motion was pretty much an act of war against California (via ABC 7 San Francisco):
Posted by: Besoeker || 03/09/2018 02:06 || Comments || Link || E-Mail|| [489 views] Top|| File under:
Shots fired at Alabama high school - one killed, two wounded as students hide under tables
[EXPRESS.CO.UK] At least three people were hurt at Huffman High School in the US city of Birmingham yesterday.

A 17-year-old girl died from the shooting.

Local

news hound

Beth Shelburne stated that the student had been accepted into college and wanted to study nursing.

In a Twitter post, she wrote: This 17-year-old young woman lost her life. She was 30 days away from turning 18, had been accepted to college and wanted to study nursing.

"Many unanswered questions about Huffman High shooting, but remember the victim. She should be alive. My heart breaks for her family."

In a statement, Birmingham City Schools said: "Two students were involved in a shooting during dismissal today at Huffman High School.

"The school was placed on brief lockdown, and police were called to the scene.

"Students have been released and police are actively investigating the circumstances surrounding the shooting."
Posted by: Fred || 03/09/2018 00:00 || Comments || Link || E-Mail|| [245 views] Top|| File under:
Home Front: Politix
House Intelligence Committee Investigation Turns to John Kerry, State Department
[SaraACarter] The House Select Committee on Intelligence is now investigating former Secretary of State John F. Kerry's possible role into the unverified dossier paid for by the Democratic National Committee and Hillary Clinton Campaign, this reporter has learned. The dossier, assembled by a former British spy, laid the foundation for the FBI's investigation into alleged collusion between President Trump and Russia and was the essential piece of evidence used by the FBI to get a warrant to spy on a former volunteer for the Trump campaign.

For more than a month, the committee has been in its second phase of investigations focused on former Obama State Department officials and their role in either transmitting information or using information provided by a former British spy and investigator Christopher Steele. Steele was hired by embattled research firm Fusion GPS, also under several congressional and Senate investigations.

But it was in February when questions surfaced regarding Kerry's possible involvement or knowledge of the dossier.
Continued on Page 49
Posted by: Anomalous Sources || 03/09/2018 00:00 || Comments || Link || E-Mail|| [324 views] Top|| File under:
Red on Red: Former Obama aide Kal Penn wants Schumer 'out of office' after pro-Israel speech
[FoxNews] Actor Kal Penn, a former aide in Barack Obama's White House, wants fellow Democrat Chuck Schumer "out of office" after the Senate Democratic Leader delivered a pro-Israel speech in Washington this week.

"New York is a beautiful state with incredible people from so many faiths & backgrounds. Instead of using his office to bring people together & really make a difference, @SenSchumer is making speeches to divide us," the liberal actor tweeted Wednesday. "Looking forward to the day he's out of office."

Schumer, D-N.Y., blamed the Palestinians for lack of peace in the Middle East during a speech Monday at a conference of the American Israel Public Affairs Committee (AIPAC).

"Now, let me tell you why ‐ my view, why we don't have peace," Schumer said. "Because the fact of the matter is that too many Palestinians and too many Arabs do not want any Jewish state in the Middle East. The view of Palestinians is simple, the Europeans treated the Jews badly culminating in the Holocaust and they gave them our land as compensation."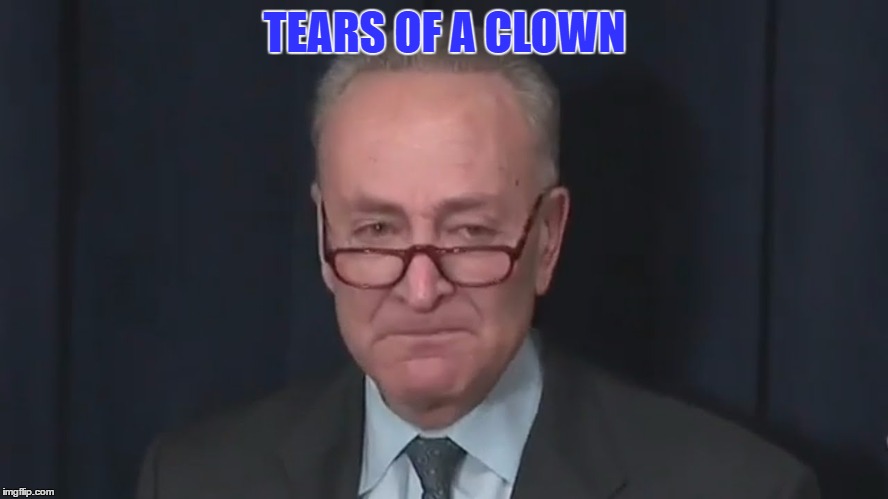 In his speech Schumer, who is Jewish, called on the conference to "never forget what Israel and its freedom mean to the Jewish people and what the friendship of the United States means to securing that freedom."

"As long as HaShem breathes air into my lungs, I will not forget, I know you will not forget and together we will forever fight to protect the Jewish people and the Jewish State of Israel," Schumer said.

Penn, the son of Indian immigrants, was the star of stoner movie "Harold & Kumar Go to White Castle." He briefly left acting to join the Obama administration in 2009 as associated director of the White House Office of Public Engagement.

Penn frequently offers his opinions on politics on Twitter.
Posted by: Anomalous Sources || 03/09/2018 00:00 || Comments || Link || E-Mail|| [292 views] Top|| File under:
-Lurid Crime Tales-
Schiff Hits Panic Button as Demands For Second Special Counsel to Investigate Obama's FISA Abuse Escalates
[GP] On Tuesday, House Judiciary Chairman Bob Goodlatte (R-VA) and Rep. Trey Gowdy (R-SC) demanded the appointment of a second special counsel to investigate FISA abuses

Last week, GOP Rep. Lee Zeldin sent a letter to AWOL Attorney General Jeff Sessions urging him to appoint a Special Counsel to investigate FISA abuses and how/why Hillary's probe ended and Trump's Russia probe began.

At the time of this publication, thirteen GOP Reps. have signed Zeldin's letter.

Attorney General Jeff Sessions told Fox News' Shannon Bream Wednesday evening in an exclusive interview he has appointed someone outside of Washington to investigate allegations the House Judiciary Committee sent the DOJ.

The much-anticipated report from IG Michael Horowitz will also be released within the next few weeks.

The noose is tightening.

As previously reported, dirty cop Robert Mueller is now investigating if founder of the security firm Blackwater, Erik Prince misled the House Intel Panel over a meeting he had in the Seychelles islands in January of 2017.

Erik Prince is being accused of trying to set up a secret back channel with Russia during this meeting in the Seychelles.
Posted by: Besoeker || 03/09/2018 00:00 || Comments || Link || E-Mail|| [410 views] Top|| File under:
Home Front: Politix
Behar's Apology to Pence Should Have Been Public, and Millions Await Co-host Hostin's
[CanadaFreePress] Shout it from the rooftops, pass it along to all of your most loquacious friends, and post it on your church door:"The View" co-host Joy Behar had to apologize for mocking Mike Pence's Christian faith and comparing it to mental illness.

WOOHOO it all over the land.

For all of her bluster, over-hyped muster and for all of her bigotry on televised display the hate-spewing Behar apologized directly to Pence over the horn.

"Disney CEO Bob Iger said during the Q&A portion of a shareholder meeting on Thursday that Behar apologized directly to Pence on the phone. (Fox News, Mar. 8, 2018)

For Behar mocking Pence's Christian faith and comparing it to mental illness was kosher for the public domain but she maintains a low key profile for herself.

The public, offended by her jarring mockery of Pence's faith, may have remained unaware of her belated apology, had it not been for a single shareholder who took Iger on about it during a shareholder meeting question and answer period.




"The shareholder who asked the question was Justin Danhof, who is the general counsil for the National Center for Public Policy Research. Danhof told Iger that some of Disney's recent decisions are "strange when trust in media is at an all-time low" and referred to Disney's ESPN as a "24/7 anti-Trump tirade channel" before bringing up the Behar controversy. (FoxNews)

Kudos to you, Mr. Danhof for bringing these outstanding issues out into public view.

"What do you say to the tens of millions of Christians, and President Trump supporters, that your networks have so blatantly offended and ascribed hateful labels?" Danhof asked. "Specifically, do you think, like Mrs. Hostin and Mrs. Behar, that the Christian faith is akin to a dangerous mental illness?"(FoxNews)

"Iger responded by saying, "I don't know where I start. First of all, Joy Behar apologized to Vice President Pence directly. She made a call to him and apologized, which I thought was absolutely appropriate."

"Iger told the crowd he was "glad to hear" Behar apologized because he "takes exception" to what she said.

"I don't think it was right," Iger said.
Posted by: Anomalous Sources || 03/09/2018 00:00 || Comments || Link || E-Mail|| [390 views] Top|| File under:
Government
"Significant Increase" in USDA Employees Viewing Porn on Govt. Computers During Work
[JudicialWatch] Another federal agency is embroiled in a large-scale pornography scandal and in this case, it took leadership five months to block hundreds of websites used by employees and contractors to watch porn on government computers during work hours. It involves the U.S. Department of Agriculture (USDA), a bloated agency notorious for wasteful spending and an eye-popping $140 billion budget. The agency's mission is to provide leadership on food, agriculture, natural resources, rural development, nutrition and related issues.

Back in September the USDA's Office of Inspector General (OIG) blasted the agency for misusing information technology networks to view pornographic content on government-issued computers and other communication devices. In a management alert memo the watchdog revealed a "significant increase" in the number of USDA employees and contractors viewing and sharing unlawful or otherwise inappropriate pornographic content using their government-issued computers and other communication devices. Some of the content includes child pornography, according to the USDA OIG memo. "This employee misconduct is preventable, and it unnecessarily exposes USDA and its systems to significant risk," the OIG memo states.

The USDA watchdog harps on the security risks of surfing these dicey websites on agency equipment but fails to mention the atrocity of public employees getting paid by taxpayers to enjoy porn. "Websites that disseminate pornographic material historically have proven themselves to be a network attack vector and, as such, present an ideal opportunity for those individuals who would seek to compromise a USDA employee or contractor for the purpose of extorting access to the Department's network(s) and/or sensitive or classified information," the OIG writes. This begs the question; why did USDA management take so long to finally block access to the porn sites?
Continued on Page 49
Posted by: Anomalous Sources || 03/09/2018 00:00 || Comments || Link || E-Mail|| [460 views] Top|| File under:
China-Japan-Koreas
White House: US to maintain 'maximum pressure' on NK until Kim meeting
The Trump administration said Thursday night that it would maintain "maximum pressure" on North Korea to end its nuclear program ahead of President Trump's meeting with the country's leader, Kim Jong Un.

After a South Korean official said that Kim wanted to meet with Trump, White House press secretary Sarah Huckabee Sanders said in a statement that Trump "will accept the invitation to meet with Kim Jong Un at a place and time to be determined."

"We look forward to the denuclearization of North Korea. In the meantime, all sanctions and maximum pressure must remain," she added.

South Korean national security adviser Chung Eui-Yong announced outside the White House on Thursday night that Trump had agreed to meet with Kim by May in an effort to get Pyongyang to abandon its nuclear ambitions.




"Kim Jong Un said that he's committed to denuclearization. Kim pledged that North Korea would refrain from any further nuclear or missile tests," Chung said, adding that the North Korean leader has expressed "eagerness" to meet with Trump.

Members of the Trump administration have previously said they'd be willing to hold talks with North Korea, but that they would remain focused on getting Pyongyang to abandon its nuclear program.

The U.S. imposed additional sanctions on North Korea late last month targeting the country's fuel supply.

U.S. officials have approached the possibility of talks with caution, and expressed skepticism that Kim Jong Un is sincere about ending his nuclear program.
Posted by: Anomalous Sources || 03/09/2018 00:00 || Comments || Link || E-Mail|| [227 views] Top|| File under: Commies
Home Front: Politix
Mexican presidential hopeful campaigns in California, slams Trump and backs illegal immigrants
[FoxNews] A presidential candidate was barnstorming across Los Angeles over the weekend, reaching out to Mexican migrants, blasting President Trump and calling for protection for illegal immigrants.

The twist: he is running for president of Mexico.

According to Mexican newspaper Excelsior, Ricardo Anaya Cortes met with businessmen and activists in Los Angeles -- which has a large Hispanic population.

Among those he met with was Obama-era Department of Homeland Security chief Janet Napolitano, now the president of the University of California.

In a tweet accompanied by a picture with Napolitano, Anaya said they "talked about the importance of supporting the Dreamers and agreed that Mexican migrants deserve respect."

By "Dreamers," he was referring to illegal immigrants who arrived in the U.S. as children. Trump repealed the Obama-era Deferred Action for Childhood Arrivals program (DACA) in September, which gave protection to some of those arrivals, and gave Congress a deadline of March 5 to pass a fix. Court orders have since extended that deadline.

According to Excelsior, Anaya said that "we are one," and reiterated that the Mexican migrant community in the U.S. is not alone. While on American soil, he also took a swipe at President Trump by saying he would not be on the side of "an American president who has dedicated himself to insulting our community."




Relations between Trump and Mexico have been strained since the very beginning of Trump's campaign when he described the immigrants coming from Mexico in harsh terms.

When Mexico sends its people, they're not sending their best," Trump said in June 2015. "They're sending people that have lots of problems, and they're bringing those problems... They're bringing drugs. They're bringing crime. They're rapists. And some, I assume, are good people."

Trump has also clashed with Mexican leaders over his campaign pledge that Mexico would pay for the wall on the southern border.

For Anaya, though, even the cool actions from President Peña Nieto were too positive, with Anaya blasting Nieto for allowing Trump to visit the country in 2016.

"After Donald Trump had been insulting, and revolting at the best that Mexico has in the United States, they dared to roll out a red carpet to receive him in Los Pinos, as if he were a head of state," he said, according to the Center for Immigration Studies.

Appealing to the Mexican community, he said that those who have entered the U.S. are "the heroes of the country."

"I want to ask you, with my heart in my hand, that every time you hear an aggressive or denigrating expression, remember that there, in Mexico, you are the heroes of the country, the brave, the enterprising, the generous, those who dared to cross the border to give their family a better future," he said, according to CIS.

A candidate from the conservative National Action Party, Anaya has promised respectful relations with the United States but said his government would not let Washington take advantage.

"At the right time I will say personally to the president of the United States, and I will say it in his language so there will be absolutely no confusion ... Mexico will not pay a single cent for that wall," Anaya said.

The election is July 1. Reuters reported in January that since the last election, seven times as many Mexicans in the U.S. have received voting credentials under new rules that let Mexican citizens sign up at local consulates rather than in Mexico.
Posted by: Anomalous Sources || 03/09/2018 00:00 || Comments || Link || E-Mail|| [303 views] Top|| File under:
Home Front: WoT
Gertz: Russian Spy Ship Off Georgia Coast
[FreeBeacon] A Russian spy ship is currently conducting surveillance operations in waters near a U.S. ballistic missile submarine base in Georgia, according to Navy officials.

"We are tracking the Viktor Leonov's presence off the East Coast, much like we are aware of all vessels approaching the United States," said Navy Cmdr. Bill Speaks, a Navy spokesman.

"We respect the right and freedoms of all nations to operate in international waters in accordance with international law," he added.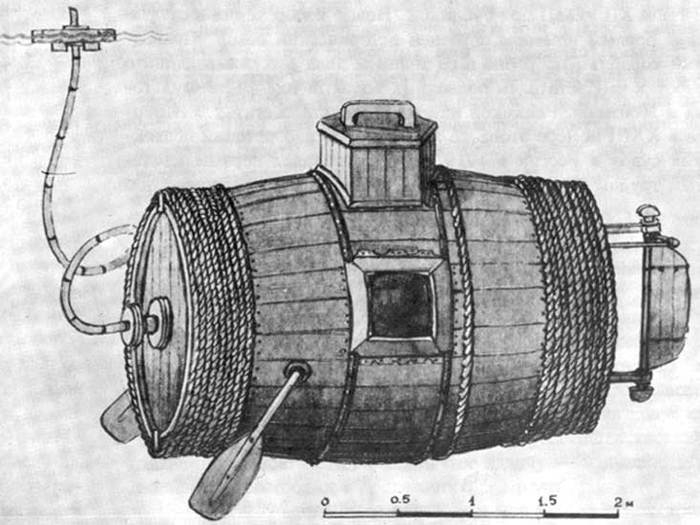 A military official said the Leonov, a ship known for conducting annual forays near sensitive U.S. military facilities off the East Coast, is currently operating off the Georgia coast near Naval Submarine Base Kings Bay, home to U.S. nuclear missile submarines.



Continues.
Posted by: Anomalous Sources || 03/09/2018 00:00 || Comments || Link || E-Mail|| [246 views] Top|| File under:
Home Front: Politix
Democrats must be made to pay a price for coziness with Farrakhan
[AmericanThinker] The narrative that the left has created about President Trump being a racist and the GOP as the home of David Duke can be flipped on its head and used to great electoral advantage, if only Republicans will take full advantage of the opportunity presented by revelations concerning deep ties of key Democrat officials with Louis Farrakhan. Farrakhan's open and proud hatred of Jews was once again on display two weeks ago, when he delivered his "Saviours' Day" address, condemning "Satanic Jews" (again).

"Jews were responsible for all of this filth and degenerate behavior that Hollywood is putting out, turning men into women and women into men," Farrakhan said in his keynote speech.

"White folks are going down. And Satan is going down. And Farrakhan, by God's grace, has pulled a cover off of that Satanic Jew, and I'm here to say your time is up, your world is through," Farrakhan said towards the end of his speech.

The Democrats have been in bed with Farrakhan for years. Barack Obama secretly met with him in 2004, and with the aid of the Congressional Black Caucus (CBC), he kept that secret from the public until after his presidency was over.

No fewer than seven members of the CBC have ties with the hate-monger:

California Reps. Maxine Waters and Barbara Lee, Illinois Rep. Danny Davis, Indiana Rep. Andre Carson, Minnesota Rep. Keith Ellison, New York Rep. Gregory Meeks and Texas Rep. Al Green have all attended meetings with Farrakhan while in Congress, according to photos, videos and witness accounts of the meetings reviewed by The Daily Caller News Foundation. ...

Davis has a personal relationship with Farrakhan and is unbothered by Farrakhan's position on "the Jewish question," he told TheDCNF on Sunday. Davis called Farrakhan an "outstanding human being" in an interview with The Daily Caller in February and said he has regularly visited with Farrakhan. ...

Ellison, the deputy chair of the Democratic National Committee (DNC), repeatedly attended meetings with Farrakhan while in Congress, according to photos and videos reviewed by The DCNF and Farrakhan's own statements.

Ellison now is claiming ‐ perhaps accurately ‐ as Peter Hasson reports, that "other Democrats don't care about his ties to Nation of Islam leader Louis Farrakhan, a notorious anti-Semite."

"None of my colleagues ever asked me about that, only reporters," Ellison told the Post. "I am telling you, no one cares. I've been all over Minnesota, all over Alabama, all over Missouri, all over Pennsylvania and Connecticut, and nobody ever asked me about this. People ask me about wages, about pay, about health care, about guns, about immigration. They ask me all kinds of challenging questions. But for some reason, some folks in the Fourth Estate think that this Farrakhan thing needs to be inquired about instead."

In his interview with the Post, Ellison never denied meeting with Farrkahan in Congress.




Imagine if the second-in-command of the Republican Party had been caught meeting with David Duke multiple times, after claiming no ties, and then went on to say that Republicans don't care about such meetings. Can anyone doubt that CNN would put aside the MSM obsession with Russia and denounce the GOP as openly racist and demand the official's firing? The media would be joined by many Republicans, who want nothing to do with racists. It is, in fact, unthinkable that such ties would ever be tolerated in the first place.

The Republican Jewish Committee has already demanded the resignations of the Farrakhan Seven. John Kass of the Chicago Tribune:

[I]f you're of the left, and happen to be a Democratic Party politician, you can get away with making excuses for notorious anti-Semite and Nation of Islam leader Louis Farrakhan.

And when those excuses are made, the left is largely silent.

Even New York Magazine asks why it's so hard to condemn Farrakhan's anti-Semitism.

I would love it if President Trump would turn his Twitter account toward asking why the Democrats tolerate ties to Farrakhan in the party leadership and congressional delegation. And with the midterms approaching, how about ads telling voters that if they vote Democrat, they could hand power to supporters of Farrakhan and those who see nothing wrong with him? There is video of Farrakhan's hateful rhetoric, and there's that picture of Obama smiling next to Farrakhan. It is well past time to brand Democrats as the party of hate.

Almost certainly, the Democratic Party as a whole is loath to antagonize the CBC by demanding the severing of ties, much less resignations. The party wants a gigantic black turnout. But Democrats should be made to pay a price with the majority of Americans, who find Farrakhan's bigotry unacceptable.

Posted by: Anomalous Sources || 03/09/2018 00:00 || Comments || Link || E-Mail|| [312 views] Top|| File under:
Syria-Lebanon-Iran
East Ghouta militants attack 300 families fleeing East Ghouta
[ALMASDARNEWS] The

murderous Moslems

in the East Ghouta region attacked a large civilian convoy that was attempting to reach the humanitarian corridor near the city of Douma, the Russian Ministry of Defense reported this afternoon.

According to the Russian Ministry of Defense, the East Ghouta

murderous Moslems

attacked a civilian convoy consisting of 300 families from several nearby towns.

The Russian Ministry of Defense added that at least three cars were destroyed as a result of this

Death Eater

attack in the East Ghouta.

No casualties have been reported.

Red Cross postpones aid convoy to war-battered Damascus suburb

[IsraelTimes] A second convoy with desperately needed aid for the besieged rebel-held eastern suburbs of Damascus is postponed on Thursday because of violence and a rapidly evolving situation on the ground, the International Committee of the

Red Thingy

says.

The postponement comes as Syrian government forces intensify their offensive on the area, known as eastern Ghouta, under the cover of Arclight airstrike
s.

The government forces seized more than half of the area, including a stretch of farmland on Wednesday, effectively dividing the besieged enclave in two and further squeezing the rebels and tens of thousands of civilians trapped inside, state media and a war monitor report.

The most densely populated areas in eastern Ghouta are still under rebel control, including the towns of Douma, Harasta, Kfar Batna, Saqba and Hammouriyeh.

Fighting in Eastern Ghouta drives out 50,000 civilians: UN

[AlAhram] The fighting in Syria's besieged enclave of eastern Ghouta has reportedly driven all civilians out of the towns of Mesraba, Hammouriyeh and Mudeira, which had a combined population of 50,000 in December, a U.N. official said on Thursday.

The civilians were displaced to other areas not under government control, adding to the 15,000 or so people that the U.N. estimated were displaced within eastern Ghouta at the end of January, humanitarian spokeswoman Linda Tom said.
Posted by: Fred || 03/09/2018 00:00 || Comments || Link || E-Mail|| [265 views] Top|| File under: al-Nusra
Afghanistan
Mullah Fazlullah's kid killed in drone strike in Afghanistan
[DAWN] The son of proscribed Tehrik-e-Taliban


...the Pashtun equivalent of men...


Pakistain (TTP) chief Mullah Fazlullah

...son-in-law of holy man Sufi Mohammad. Known as Mullah FM, Fazlullah had the habit of grabbing his FM mike when the mood struck him and bellowing forth sermons. Sufi suckered the Pak govt into imposing Shariah on the Swat Valley and then stepped aside whilst Fazlullah and his Talibs imposed a reign of terror on the populace like they hadn't seen before, at least not for a thousand years or so. For some reason the Pak intel services were never able to locate his transmitter, much less bomb it. After ruling the place like a conquered province for a year or so, Fazlullah's Talibs began gobbling up more territory as they pushed toward Islamabad, at which point as a matter of self-preservation the Mighty Pak Army threw them out and chased them into Afghanistan...
, along with 19 other

Lion of Islam

s, was killed in the US

dronezap

across the border in Afghanistan on Wednesday morning.

The TTP confirmed the drone attack on its facility in Afghanistan's Kunar province


... which is right down the road from Chitral. Kunar is Haqqani country.....


and the killing of Abdullah, son of Mullah Fazlullah. In a text message sent to media in Bajaur Agency, aka Turban Central

...Smallest of the agencies in FATA. The Agency administration is located in Khar. Bajaur is inhabited almost exclusively by Tarkani Pashtuns, which are divided into multiple bickering subtribes. Its 52 km border border with Afghanistan's Kunar Province makes it of strategic importance to Pakistain's strategic depth...
on Wednesday evening, the

Lion of Islam

outfit said that 20 "Fidayeen" (

jacket wallah

s) were killed and six others

maimed

in the drone attack.

It blamed Afghan intelligence agency for providing a tip regarding the presence of

murderous Moslems

in the area. Well-placed sources said that the US drone carried out attack in Sultankhel area of Kunar province adjacent to Bajaur Agency.

Unconfirmed reports suggested that 25

murderous Moslems

were killed in the attack.

They said that drone fired missiles at Ghazi Camp run by the Tehrik-e-Taliban Pakistain in Kunar near the Pak border.

They said that the TTP commander of Bajaur chapter, Gul Mohammad, who was head of Ghazi Camp, was also killed in the attack.

Another commander named Ustad Yaseen, who trained suicide bombers, was also among the dead.

The Tehrik-e-Taliban Pakistain had shifted the camp to Kunar following military operations in Malakand and tribal area.
Posted by: Fred || 03/09/2018 00:00 || Comments || Link || E-Mail|| [662 views] Top|| File under: TTP
Syria-Lebanon-Iran
To Putin, Assad's enemies in Syria are the same as Russia's in Chechnya
[DAWN—By arrangement with The Independent]

East Ghouta is Grozny. Sri Lanka ultimately unplugged the Peace Processor™, sucked it up, and destroyed the Tamil Tigers. With enemies like Shamil Basayev (Remember him? The guy who leveled a maternity hospital for the Greater Glory of Allah? Recall the Nord Ost Theater attack, Beslan, and similar atrocities?) the Russians did the same thing in Grozny. Once you take the step of accepting Assad and his govt as legitimate, the rest follows naturally, kind of. The enemy is the same, with the added element of the Islamic State and the active participation of the Moslem Brotherhood.
Posted by: Fred || 03/09/2018 00:00 || Comments || Link || E-Mail|| [208 views] Top|| File under: Govt of Syria
Iraq
Iraqi court sentences Islamic State leader's sister to death
[IsraelTimes] Unnamed woman convicted of offering logistical support, cash and other help to jihadi fighters

A Baghdad court has convicted the sister of the Islamic State
...formerly ISIS or ISIL, depending on your preference. Before that al-Qaeda in Iraq, as shaped by Abu Musab Zarqawi. They're very devout, committing every atrocity they can find in the Koran and inventing a few more. They fling Allah around with every other sentence, but to hear the pols talk they're not really Moslems....
group's leader on terrorism charges and sentenced her to death by hanging.

The

front man

for Iraq's Supreme Judicial Council, Abdul-Sattar Bayrkdar, said in a statement on Thursday that His Supreme Immensity, Caliph of the Faithful and Galactic Overlord, Abu Bakr al-Baghdadi

...the head of ISIS, or what remains of it, and a veteran of the Abu Graib jailhouse. Looks like a new messiah to bajillions of Moslems, like just another dead-eyed mass murder to the rest of us. So far he has been killed at least four times, though not yet by a stake through the heart...
's sister was found guilty for "offering logistic support and help to (IS

bully boy

s) in carrying out criminal acts."

Bayrkdar said the woman, whose name wasn't released, was also found guilty of "distributing money" among IS fighters in djinn-infested Mosul
... the home of a particularly ferocious and hairy djinn...
, which was under their rule for more than three years from mid-2014.

Bayrkdar said the woman's husband was also sentenced to death earlier as a member of IS leadership.

Iraq declared victory over IS last December, after driving the jihadists from northern and central Iraq. Hundreds of women, including foreigners, were tossed in the slammer
Keep yer hands where we can see 'em, if yez please!
Al-Baghdadi's whereabouts and the question of whether he is dead or alive have been a continuing source of mystery and confusion.

In November, a media outlet linked to the Syrian military said that he may be holed up in an IS pocket in the eastern town of Boukamal, which government forces and their allies recaptured this week before losing parts of it later.

According to various reports, he was severely

maimed

in an attempt on his life.
Posted by: trailing wife || 03/09/2018 00:00 || Comments || Link || E-Mail|| [254 views] Top|| File under: Islamic State
India-Pakistan
Amici curiae call hiding true religion a crime, fraud against state
[DAWN] The Islamabad High Court (IHC) on Wednesday reserved judgement on a petition filed against the alteration in the declaration of the finality of prophethood. IHC Justice Siddiqui will announce the verdict on Friday.

The court has been hearing the petition on a day-to-day basis since Feb 20. Petitioner Maulana Allah Wasaya contended before the court that the act relating to the declaration was against articles 8 and 227 of the Constitution.

The petitioner is also seeking the court's declaration against those non-

Moslem

s, especially Ahmadis, who have concealed their religious identity to get jobs in the government sector.

On Wednesday, Deputy Attorney General Arshad Mehmood Kayani


... four star general, Chief of Army Staff of the Mighty Pak Army. Kayani was the former Director General of ISI...


submitted the census data of 1981, 1998 and the tentative data of the 2017 census. He submitted the travel history of almost 6,000 people who obtained fresh passports after changing their religion from

Moslem

to Ahmadi.


Posted by: Fred || 03/09/2018 00:00 || Comments || Link || E-Mail|| [202 views] Top|| File under: Govt of Pakistan
Syria-Lebanon-Iran
Turkish military seizes control of Jinderes town in Syria's Afrin region: Anadolu
[AlAhram] Ottoman Turkish forces and their Syrian rebel allies seized control of the town of Jinderes on Thursday, the state-run Anadolu news agency reported, giving them control of one of the largest settlements in Syria's northwest Afrin region.

The Ottoman Turkish army and its allies from Free Syrian Army


... the more palatable version of the Syrian insurgency, heavily influenced by the Moslem Brüderbund...


(FSA) factions pushed fighters from the Syrian Kurdish YPG out of the town centre on Thursday following intense

festivities

, it said, adding that operations to secure the area were continuing.

Air raids on the Jinderes town centre had intensified after Ottoman Turkish forces and the FSA captured the hill overlooking it a day earlier, Anadolu said.

The Sick Man of Europe Turkey


...the decaying remnant of the Ottoman Empire....


and its allies have so far seized five of the seven urban centers in the Afrin region, it said.

Turkey launched its air and ground assault on Afrin, dubbed Operation Olive Branch, in January to drive out the YPG, which it sees as an extension of the outlawed Kurdistan Workers Party (PKK) that has waged an insurgency on Ottoman Turkish soil since 1984. The PKK is considered a terrorist organization by Turkey, the United States and the European Union

...the successor to the Holy Roman Empire, only without the Hapsburgs and the nifty uniforms and the dancing...


Turkey's foreign minister said on Thursday the operation will be completed by May.

On Tuesday, Kurdish-allied Syrian Arab militias said they are redeploying 1,700 fighters from fronts against Islamic State
...formerly ISIS or ISIL, depending on your preference. Before that al-Qaeda in Iraq, as shaped by Abu Musab Zarqawi. They're very devout, committing every atrocity they can find in the Koran and inventing a few more. They fling Allah around with every other sentence, but to hear the pols talk they're not really Moslems....
(IS) bandidos

bully boyz

to the Afrin region to help fend off the Ottoman Turkish offensive.

The United States, which has infuriated Turkey with its support for the YPG-led Syrian Democratic Forces (SDF), said Turkey's offensive on Afrin has diverted attention from the fight against IS.
Posted by: trailing wife || 03/09/2018 00:00 || Comments || Link || E-Mail|| [233 views] Top|| File under: Sublime Porte
Europe
Germany deports 100 Egyptians for visa violations
[AlAhram] Germany deported 100 Egyptians and sent them to Cairo over violations of residency requirements, including those whose asylum requests were rejected, Egyptian airport officials said Thursday, the first action of this kind from Berlin.

The move signals intent to implement a sharper migration policy by Germany, which accepted over a million refugees between 2015 and 2016, mostly from war-torn countries such as Syria, Afghanistan and Iraq, but later experienced a populist backlash that drove support of far-right politicians.

The deportees landed in Cairo on Wednesday on a flight from Frankfurt that included a robust security detail of 50 German officers, who returned after handing over the Egyptians to authorities at Cairo's international airport.

Police then investigated the individuals and the circumstances surrounding their deportations, including whether any had warrants issued for their arrest. Most of them were released but over a dozen were still

in jug

on Thursday.

Human rights organizations often oppose deportations to Egypt over concerns those returning may face harsh treatment by authorities.

The officials, who spoke on condition of anonymity because they are not authorized to talk to

news hound

s, said the flight full of deportees was a first for Germany, although they noted that

Italia

had also organized a similar deportation in the past.

During her visit to Egypt in March 2017 German chancellor Angela Merkel

...chancellor of Germany and the impetus behind Germany's remarkably ill-starred immigration program. Merkel used to be referred to by Germans as Mom. Now they make faces at her for inundating the country with Moslems ..
said that she discussed with the Egyptian president , the acceleration of the deportation of more that 1,000 Egyptians, who reached Germany illegally , adding that those who fail to leave Germany voluntarily will have to be forcibly deported.

Germany offered support during the migrant surge, but the number of attacks against migrants colonists and sometimes against their supporters also rose sharply.

The issue was a key theme of last year's election, which saw the rise of the nationalist AfD party, and was one of the biggest stumbling blocks in forming a coalition between Chancellor Angela Merkel's Christian Democrats and the center-left Social Democrats.

Germany's new government, which will be sworn in next week, has vowed to continue pushing for voluntary returns of migrants colonists and enforce deportations of rejected asylum seekers, who until now have often remained in Germany in legal limbo.

Compared with many other European countries, Germany has generous asylum laws. They are enshrined in the German constitution in reaction to the Third Reich, when many people fleeing the Nazis survived only because they were able to get asylum in other countries.

The recent influx of mostly young, male migrants colonists into Germany has led to an increase in violent crime in the country, a government-funded study has shown, adding to the ongoing debate in about how to tackle migrant crime, which has been fanned by a number of high-profile incidents.

Parties on the right, including Merkel's Union bloc, want a tough response and more deportations, while those on the left say more needs to be done to integrate refugees into German society.
Posted by: trailing wife || 03/09/2018 00:00 || Comments || Link || E-Mail|| [233 views] Top|| File under: Moslem Colonists
-Signs, Portents, and the Weather-
New Jersey Power Outage Strikes 792,308 People
[EXPRESS.CO.UK] ONE PERSON had died and nearly 792,308 have been left without power as a second nor'easter strikes the US in less than a week, it has been reported.
Posted by: Fred || 03/09/2018 00:00 || Comments || Link || E-Mail|| [302 views] Top|| File under:
The Grand Turk
Turkish court jails 25 journalists over Gulen links
[AlAhram] An Istanbul court on Thursday sentenced 25 journalists to prison terms of up to seven and a half years over links to the group blamed by The Sick Man of Europe Turkey


...the decaying remnant of the Ottoman Empire....


for the 2016 failed coup, in a mass trial of media staff detained after the putsch bid.

Twenty-three of the journalists were convicted of membership of an armed terror group while two more on lesser charges, the Dogan news agency said.

Almost all of those locked away
Into the paddy wagon wit' yez!
worked for media close to the group of US-based preacher Fethullah Gülen

... a Turkish preacher living in Pennsylvania whom the current govt of Turkey considers responsible for all the ills afflicting Turkey and possibly the entire world...
, who Ankara says organised the coup bid. He denies the charges.

Many of those convicted worked for the Zaman newspaper, the most prominent of the media titles close to Gulen, which was taken over by the authorities in March 2016.

Others worked for the magazine Aksiyon and the Rotahaber website, also considered close to Gulen.

Ten of those on trial were handed jail terms of seven and a half years, including Unal Tanik, a veteran Ottoman Turkish journalist who was the editor-in-chief of Rotahaber.

Thirteen were sentenced to six years and three months in jail, including Hanim Busra Erdal, once a prominent columnist for Zaman.

Musician and journalist Atilla Tas was given a three year one month sentence on charges of assisting Gulen's group and journalist Murat Aksoy two years and one month on the same charge.

Both were however allowed to go free on the condition they did not leave Turkey. A total of 19 of the suspects were already being held in jail ahead of the verdict.

Writing on Twitter, Aksoy insisted he was innocent and denied he had aided any "organization" in his writings.

"My writings may have been critical but don't deserve to be punished. I also don't deserve to be punished, just for being a journalist."

The Ottoman Turkish authorities have detained dozens of journalists in the crackdown after the failed coup.

Not all were considered close to Gulen, with some sympathetic to the Kurdish cause or simply critical of President Sultan Recep Tayyip Erdogan the First

... Turkey's version of Mohammed Morsi but they voted him back in so they deserve him. It's a sin, a shame, and a felony to insult the president of Turkey...
Turkey says such measures imposed under the state of emergency in place since July 2016 are needed to eradicate the influence of Gulen from Ottoman Turkish society.

The Islamic preacher, despite having not set foot in Turkey since 1999, built up a network of supporters in the media, judicial system and police as well as running a succesful system of private schools.

Gulen and his supporters however deny any link to the coup bid and insist they are victims of a witch hunt.
Posted by: trailing wife || 03/09/2018 00:00 || Comments || Link || E-Mail|| [212 views] Top|| File under: Sublime Porte
Africa North
105 takfiris killed since launch of operation Sinai 2018: Egypt Armed Forces spokesman
[AlAhram] Egypt's Armed Forces

front man

Tamer El-Refaie said that Egyptian army and police personnel carrying out Operation Sinai 2018 are performing their duties with high morale,adding that 105 takfiri

...an adherent of takfir wal hijra, an offshoot of Salafism that regards everybody who doesn't agree with them as apostates who most be killed...
s have been killed since the anti-terrorism operation started on 9 February.

The Arabic word "takfiri" refers to

holy warrior

Sunni

Moslem

s who accuse other

Moslem

s of being infidels, often as a justification for using violence against them.

El-Refaie added that there is no time limit on the operation, which will conclude when it achieves its goals.

Operation Sinai 2018 was launched "to implement the plan of comprehensive confrontation of terrorist and criminal elements and organizations in North and Central Sinai, and in other areas in the Nile Delta and desert areas west of the Nile Valley," according to the Armed Forces.

The

front man

said during a

presser

that 16 army personnel have been killed and 19 others have been injured during operations.

The army has also located and destroyed five tunnels, two communication and broadcast centres, 41 4x4 vehicles, 387 cycle of violence
s, 471 IEDs, in addition to large amounts of TNT and plastic explosives.

El-Refaie added that 461 people have been enjugged
... anything you say can and will be used against you, whether you say it or not...
while trying to illegally migrate.

Another 2,829 people were arrested for being wanted in criminal cases or on suspicion of providing logistical assistance to terrorists. Many of those arrested have been released after being cleared of any charges, according to the military spokesperson.

The army has also destroyed 1,907 targets used as shelter by terrorists, as well as storehouses containing medical equipment, weapons, ammunition, mines and materials used in manufacturing improvised

bomb

s.

Operation Sinai 2018 involves land, naval and air forces, as well as police and border guards.

The military spokesperson said that all measures are being taken to prevent any attempt to breach the country's land and maritime borders.

El-Refai said that naval forces are imposing full maritime control over the Mediterranean and the Red Sea to prevent any possible infiltration by terrorist elements or logistical support across the coast.

He also stressed Egypt's respect for the

illusory sovereignty

of all countries sharing its geographical borders, and that Egypt is fully coordinating with its neighbours to secure the borders and exchange information on the presence and movement of terrorist elements.

The military

front man

stressed the state's commitment to human rights


...which are usually open to widely divergent definitions...


and providing full protection to civilians in areas where operations are taking place as well as across the country.

He also said that the army is carrying out its duties in cooperation with the Ministry of Supply to provide necessary food and other supplies to Sinai residents in the areas of operation.

Border guards, in cooperation with forces tasked with securing the Suez Canal waterway, are continuing their mission to protect navigation and tighten security measures at the crossings leading to the Sinai Peninsula, El-Refai said.
Posted by: trailing wife || 03/09/2018 00:00 || Comments || Link || E-Mail|| [229 views] Top|| File under: Ansar Bayt al-Maqdis (IS)
Iraq
Four people wounded in bomb blast, south of Baghdad
Baghdad (IraqiNews.com) Four people were

maimed

as a

kaboom

took place in south of Baghdad, a security source was quoted saying on Thursday.

Speaking to Ikhnews website, the source said, "a bomb placed near a market in al-Sayyid Abdullah region in al-Mahmoudiya district, went off leaving four people injured."

Security troops, according to the source, cordoned off the blast scene, while ambulances transferred the

maimed

to hospital for treatment."
Posted by: trailing wife || 03/09/2018 00:00 || Comments || Link || E-Mail|| [210 views] Top|| File under:
Iraqi joint troops foil Islamic State attacks, shell militants, south of Salahuddin
Salahuddin (IraqiNews.com) Iraqi troops have repulsed an armed attack launched by Islamic State
...formerly ISIS or ISIL, depending on your preference. Before that al-Qaeda in Iraq, as shaped by Abu Musab Zarqawi. They're very devout, committing every atrocity they can find in the Koran and inventing a few more. They fling Allah around with every other sentence, but to hear the pols talk they're not really Moslems....
members, south of Salahuddin, the Shia militias Saraya al-Salam (Peace Brigades) announced.

A statement by the media service of the troops said, "Iraqi troops, backed by the fighter jets and Saraya al-Salam, confronted Islamic State members in al-Abbassiya region."

The troops also "shelled the

snuffies

in al-Huwaijat region, northeast of Samarra." Losses were inflicted on the enemy.

"Iraqi jets, in coordination with intelligence of Saraya al-Salam, shelled a group of

bad boy

s, composed of around 17 IS members, northeast of Samarra," it added.
Posted by: trailing wife || 03/09/2018 00:00 || Comments || Link || E-Mail|| [226 views] Top|| File under: Islamic State
Africa North
Egyptian court dismisses last corruption case against Mubarak-era steel tycoon Ahmed Ezz
[AlAhram] A Cairo criminal court has dismissed a corruption case against Mubarak-era steel tycoon Ahmed Ezz and the former head of the industrial development authority Amr Assal, removing their names from travel ban list, after the pair reached a financial settlement with the state.

The men had been charged with squandering EGP 660 million of public funds in the case, known in the Egyptian media as the "steel licences case."

Last month, Egypt's prosecutor-general Nabil Sadek announced Ezz will pay EGP 1.7 billion as part of a reconciliation deal with the Egyptian government.

Sadek, who heads the national committee tasked with recovering funds from abroad, said that the payment includes EGP 600 million of Ezz's funds which have already been recovered from abroad.

The case was the last ongoing criminal case against Ezz, according to legal sources.

Following the 2011 uprising, the steel tycoon was sentenced to prison after conviction of a number of different corruption charges, but most of the verdicts against him were later overturned.

He is the former chairman of Ezz Steel, the largest steelmaker in the Middle East and North Africa, which controls some 50 percent of Egypt's steel market.
Posted by: trailing wife || 03/09/2018 00:00 || Comments || Link || E-Mail|| [161 views] Top|| File under: Arab Spring
Iraq
Iraq to turn Saddam's palaces into rehab: newspaper
Baghdad (IraqiNews.com) The Iraqi government has approved a scheme to turn the palaces of late president Saddam Hussein into a hospital, a state-owned newspaper reported Wednesday.

Al-Sabaah newspaper said the government has agreed to turn the presidential palaces complex in Baghdad's Adhamiya into an addiction rehab.

A government committee is currently taking stock of other palaces belonging to the former leader in Anbar, Nineveh and Salahuddin before referring the results to the cabinet to act upon them, Ahmed al-Rubaye, head of the state properties department, told the paper.

The government has recently ordered the seizure of assets that belonged to Saddam Hussein and more than 4,200 officials from his government and ruling party.

Saddam was sentenced to death and executed in 2006, three years after the U.S. invasion of Iraq which cited his possession of mass destruction weapons.
Posted by: trailing wife || 03/09/2018 00:00 || Comments || Link || E-Mail|| [141 views] Top|| File under: Govt of Iraq
Home Front: Culture Wars
Army: No more kissing soldiers on St. Patrick's in Savannah
[AyeeeePeee] The Army wants to halt a favorite St. Patrick's Day shenanigan in Savannah that for decades has left marching soldiers with lipstick-smeared cheeks.

Roughly 200 soldiers from nearby Fort Stewart are expected to march in the coastal Georgia city's sprawling St. Patrick's Day parade March 17. Traditionally, women wearing bright lipstick dart from the crowd to plant kisses on the faces of passing troops.

A Fort Stewart spokesman and the parade's chief organizer said Thursday the Army wants the soldier smooching stopped.

Fort Stewart spokesman Kevin Larson said the marching soldiers "need to look professional" and "red lipstick is not part of the uniform."

Brian Counihan is chairman of the Savannah parade's organizing committee. He says having spectators dash into the moving parade raises safety and security concerns.
Breaking: Not to be influenced by Army, the Air Force re-affirms its intentions to march through the S.F. Castro District. /sarc.

Posted by: Vast Right Wing Conspiracy || 03/09/2018 00:00 || Comments || Link || E-Mail|| [235 views] Top|| File under:
-Signs, Portents, and the Weather-
Milwaukee 'cluster' outbreak of HIV and syphilis, including babies and teens
[FOX] An outbreak of sexually transmitted disease is hitting the Milwaukee area, and an alarming percentage of the patients are teenagers.

According to The Journal Sentinel, at least 125 people -- including some high school students -- have contracted HIV, syphilis or both in one of the largest sexually transmitted infection "clusters" discovered in the city.

Less than 10 percent of the 125 people who tested positive are Milwaukee Public Schools students, but health care experts anticipate the number of cases could go up.

"This is an epidemic people are not talking about enough, and it leads to people taking unnecessary risks," said Melissa Ugland, a public health consultant told the newspaper.
Posted by: Skidmark || 03/09/2018 00:00 || Comments || Link || E-Mail|| [398 views] Top|| File under:
Syria-Lebanon-Iran
Lebanese Army arrests Palestinian man suspected of starting Shatila Camp clashes
[ALMASDARNEWS] The Lebanese Army tossed in the slammer
Yez got nuttin' on me, coppers! Nuttin'!
on Thursday the primary suspect behind the two day long

festivities

inside the Shatila Refugee Camp.

According to a Lebanese Army communique, their forces arrested the Paleostinian national, Mohammad Abu Zahra (AKA "Abu Iyad Zahra"), after they learned of his whereabouts on Thursday.

"The detainee was referred to the relevant judicial authorities and a probe got underway amid efforts to arrest the rest of the culprits," the communique added, as quoted by Naharnet.

The Shatila Camp

festivities

took place between the Fatah Intifada and al-Saeqa factions; these

festivities

resulted in the death of one person.


Posted by: Fred || 03/09/2018 00:00 || Comments || Link || E-Mail|| [236 views] Top|| File under: Fatah
Bangladesh
Faizul followed Dawah Ilallah forum's guidance to attack Zafar Iqbal
[Dhaka Tribune] Foyzur Rahman Faizul, who stabbed noted author Professor Zafar Iqbal at Shahjalal University of Science and Technology (SUST), has confessed that he carried out the attack under the guidance of an

holy warrior

internet forum named Dawah Ilallah.

During interrogation, the culprit also revealed that members of that forum frequently held discussion about murdering the professor.

The information was disclosed by a number of officials concerned on Wednesday.

According to sources, after being instructed by the forum users to murder Zafar Iqbal, Faizul joined a gym in the Medina Market area of Sylhet, for physical training.

The forum also provided guidance to Faizul, instructing him on how to carry out a lethal attack.

The youth then bought a commando knife from the al-Hamra Market in Zindabazar area of Sylhet.

Sylhet Metropolitan Police Commissioner Golam Kibria said: "We have a strong suspicion that someone accompanied Faizul during the attack on Zafar Iqbal but the youth is refusing to talk about it, and is repeatedly claiming that he acted alone.

"However,


there's no worse danger than telling a mother her baby is ugly...


he did provide us with some useful information, which is being scrutinized."

The police commissioner said: "We now know some crucial information, such as the recent whereabouts of Faizul, where he bought the commando knife from and details about his plan.

"A drive to identify and detain his cohorts is currently underway."

What is Dawah Ilallah forum?
An official of the Counter Terrorism and Transnational Crime (CTTC) unit, on condition of anonymity, said: "Faizul admitted during interrogation that he was a member of an internet forum named Dawah Ilallah.

"The forum labeled Zafar Iqbal as an atheist, and held frequent discussions on possible ways to murder him. Faizul volunteered to kill the professor. The forum users than began to train and guide the youth through forum discussions."

The official further added: "With the help of virtual discussions, Faizul was taught to attack targets on their heads and at the back of their necks for a quick death. Based on the training, he attacked Zafar Iqbal on his head and neck."

Meanwhile,
...back at the

shootout

, Butch cautiously raised his hat over the edge of the horse trough on the end of a stick......
a number of officials concerned have confirmed that Dawah Ilallah is an internet forum run by banned terror groups Ansarullah Bangla Team (ABT) and Ansar al-Islam.


Posted by: Fred || 03/09/2018 00:00 || Comments || Link || E-Mail|| [174 views] Top|| File under: Ansarullah Bangla Team (AQIS)
Europe
Iraqi, 17, Held for 'Bomb Attack Plot' in Germany or Britain
[AnNahar] Germany has remanded

in jug

a 17-year-old Iraqi suspected of having planned an explosives attack for the Islamic State
...formerly ISIS or ISIL, depending on your preference. Before that al-Qaeda in Iraq, as shaped by Abu Musab Zarqawi. They're very devout, committing every atrocity they can find in the Koran and inventing a few more. They fling Allah around with every other sentence, but to hear the pols talk they're not really Moslems....
jihadist group in Germany or

Britannia

, prosecutors said Thursday.

The teenager, identified only as Deday A., hoarded a large amount of pyrotechnics at his home and allegedly planned to use the black powder to make an

bomb

, said federal prosecutors.

The suspect, who was first incarcerated
Maw! They're comin' to get me, Maw!
on February 13 in the state of Hesse, faced a judge Wednesday who ordered him remanded in pre-trial custody on charges of having planned an attack.

"The accused is alleged to have procured explosives to commit an Islamist attack in Germany or

Britannia

," the prosecutors said in a statement, adding that he was a suspected member of IS.

German authorities have been on heightened alert since IS claimed a lorry assault on a Berlin Christmas market in December 2016 which killed 12 people.

Dozens of suspects have been arrested or charged over alleged terror plots.
Posted by: trailing wife || 03/09/2018 00:00 || Comments || Link || E-Mail|| [234 views] Top|| File under: Moslem Colonists
India-Pakistan
Family accused of poisoning girl for contracting free-will marriage
[DAWN] A 20-year-old woman in Muzaffargarh's Kot Addu city was allegedly poisoned on Thursday by her relatives, who were unhappy with her for contracting a free-will marriage earlier this year.

Deen Panah Station House Officer Chaudhry Azhar said that the victim, Sobia, had married Alamsher in January this year. The couple had been living in the same city. A few weeks after her marriage, Sobia's family took the matter to a panchayat, which ordered the victim to return to her family home.

Talking to DawnNewsTV, Alamsher claimed that the family had promised that they would hold a rukhsati ceremony soon after the girl was returned.

On Wednesday night, however, police received a call from Alamsher, who claimed that the woman's uncles ‐ Ghulam Yasin, Sidiq, Essa, Moosa, and an unidentified man ‐ had tortured his wife and later murdered her by forcing her to drink paraphenylenediamine, commonly known as kala pathar ('black rock').

When the police arrived at Sobia's family home, they found her body on a charpoy.

A first information report was registered against the victim's family with the state as the complainant. However,


some people are alive only because it's illegal to kill them...


Alamsher is insistent that a case should be lodged with him as the complainant.

According to the police, the victim's body bore torture marks. Officials expressed suspicions that she was poisoned, but have not ruled out the possibility of suicide.

The body was sent to the Kot Addu Tehsil Headquarters Hospital for a post-mortem examination. A report is awaited.

Deaths from paraphenylenediamine poisoning, which is widely used in hair dyes, have been on the rise, especially in rural areas where the chemical is inexpensive and easily accessible.

According to Dr Aamir Bokhari, director of the Accident and Emergency ward at Bahawal Victoria Hospital in Bahawalpur, cases of paraphenylenediamine poisoning were reported in the ward almost daily, with many of the patients succumbing to the poison.


Posted by: Fred || 03/09/2018 00:00 || Comments || Link || E-Mail|| [187 views] Top|| File under:
Mashal Khan lynching: absconding suspect Arif Khan arrested after 10 months
[DAWN] Arif Khan, a primary suspect who had been absconding in the Mashal Khan murder case, was locked away
Yez got nuttin' on me, coppers! Nuttin'!
from Mardan on Thursday after nearly 10 months, police said.

In a video that surfaced after the Mardan university student was lynched in April 2017, Arif was seen warning a crowd to keep the name of the person who shot Mashal secret. He had also declared that Mashal deserved to be killed over allegations of blasphemy that a joint investigation team later found to be false.

"Whoever takes his [the shooter's] name will commit blasphemy. If you want to file an FIR, my name is Arif," he was heard saying in the video.

Arif, a Pakistain Tehrik-e-Insaf
...a political party in Pakistan. PTI was founded by former Pakistani cricket captain and philanthropist Imran Khan. The party's slogan is Justice, Humanity and Self Esteem, each of which is open to widely divergent interpretations....
(PTI) tehsil councillor, was arrested by a special operations team of police from Mardan's Ring Road Chamkar area, District Police Officer (DPO) Mian Saeed told DawnNewsTV. Sources said Arif had escaped to The Sick Man of Europe Turkey


...the decaying remnant of the Ottoman Empire....


and was arrested once he returned home only recently.

PTI Chairman Imran Khan

... aka Taliban Khan, who is the lightweight's lightweight...
used the opportunity to praise the "professional and depoliticised" Khyber-Pakhtunkhwa police for arresting the suspect, who he acknowledged was a PTI councillor.

"I want to commend the KP police for succeeding in arresting the main accused in the Mashal Khan murder case, Arif Rangi, a PTI councillor," he wrote on Twitter, claiming that the arrest shows his ruling PTI does not politically influence the provincial law enforcement.



Posted by: Fred || 03/09/2018 00:00 || Comments || Link || E-Mail|| [156 views] Top|| File under:
Prime suspect in Asma Rani murder case arrested by Interpol in Sharjah
[DAWN] The prime suspect in Asma Rani murder case, a third-year medical student who was

rubbed out

in Kohat in January, has been tossed in the calaboose
Youse'll never take me alive coppers!... [BANG!]... Ow!... I quit!
by Interpol in Sharjah, United Arab Emirates (UAE), DawnNewsTV reported on Thursday.

Inspector General Khyber-Pakhtunkhwa police Salahuddin Mehsud confirmed the development, however, he said it will take some time to extradite the suspect to Pakistain.

Mujahidullah Afridi had, along with his brother Sadiqullah, allegedly

shot up

Asma as she had turned down his marriage proposal. The prime suspect reportedly fled to Soddy Arabia


...a kingdom taking up the bulk of the Arabian peninsula. Its primary economic activity involves exporting oil and soaking Islamic rubes on the annual hajj pilgrimage. The country supports a large number of princes in whatcha might call princely splendor. When the oil runs out the rest of the world is going to kick sand in the Soddy national face...


from Benazir Bhutto


... 11th Prime Minister of Pakistain in two non-consecutive terms from 1988 until 1990 and 1993 until 1996. She was the daughter of Zulfikar Ali Bhutto, founder of the Pakistain People's Party, who was murdered at the instigation of General Ayub Khan. She was murdered in her turn by person or persons unknown while campaigning in late 2007. Suspects include, to note just a few, Baitullah Mehsud, General Pervez Musharraf, the ISI, al-Qaeda in Pakistain, and her husband, Asif Ali Zardari, who shows remarkably little curiosity about who done her in...


Airport Islamabad on an Umrah visa right after the murder.

KP police had approached the Federal Investigation Agency for the issuance of red warrants against the accused, after which Interpol had placed Afridi on the list of wanted persons.

The victim had received three bullets and was rushed to a nearby hospital in Kohat, where she had identified Mujahid as the assailant before succumbing to her injuries.

The victim's family had informed the police that the suspect is the relative of a local leader of a political party.


Posted by: Fred || 03/09/2018 00:00 || Comments || Link || E-Mail|| [173 views] Top|| File under:
Afghanistan
Top Taliban leader among 5 killed in Afghan intelligence operatives' raid
[Khaama (Afghanistan)] A top leader of the Taliban


...the Pashtun equivalent of men...


group has been killed during the operation of the Afghan intelligence operatives in eastern Nangarhar


The unfortunate Afghan province located adjacent to Mohmand, Kurram, and Khyber Agencies. The capital is Jalalabad. The province was the fief of Younus Khalis after the Soviets departed and one of his sons is the current provincial Taliban commander. Nangarhar is Haqqani country..


province of Afghanistan.

The provincial government media office in a statement said the operation was conducted late on Wednesday night in the vicinity of Surkh Rod district.

The statement further added that a local commander of the Taliban and another

big shot

who was in charge of the detective operations of the group were among those killed.

Another Taliban

murderous Moslem

was also

maimed

during the operation, the provincial government added in its statement.

The Afghan intelligence operatives also confiscated and destroyed a vehicle, four

cycle of violence

s, and some weapons along with ammunition.


Posted by: Fred || 03/09/2018 00:00 || Comments || Link || E-Mail|| [230 views] Top|| File under: Taliban
Abdullah reiterate government's peace offer to Taliban
[Khaama (Afghanistan)] The Chief Executive of the Government of National Unity Abdullah Abdullah

... the former foreign minister of the Northern Alliance government, advisor to Masood, and candidate for president against Karzai. Dr. Abdullah was born in Kabul and is half Tadjik and half Pashtun...
reiterated the government's peace offer to Taliban


...the Pashtun equivalent of men...


group in a bid to end the ongoing violence through reconciliation.

Speaking during a gathering organized on the eve of International Women's Day, Abdullah said the government is prepared to recognize Taliban as a political group.

However,


denial ain't just a river in Egypt...


he said the group must first lay down arms, cut ties with the terror groups and networks, and renounce violence.

Abdullah further added that the government is committed to share the details with the public regarding any peace agreement to be reached with the Taliban group as he assured that no deal will be concluded in secret.

This comes as the Taliban group has so far refrained from participation in direct peace talks with the Afghan government and insists on direct talks with the US.


Posted by: Fred || 03/09/2018 00:00 || Comments || Link || E-Mail|| [192 views] Top|| File under: Taliban
Germany to increase troop level in Afghanistan to 1300 soldiers
[Khaama (Afghanistan)] Germany will deploy hundreds more soldiers to Afghanistan as the cabinet of the government of Germany on Wednesday approved the deployment of more soldiers in the framework of the NATO


...the North Atlantic Treaty Organization. A collection of multinational and multilingual and multicultural armed forces, all of differing capabilities, working toward a common goal by pulling in different directions...


-Resolute Support Mission.

The German defense minister Ursula Von Der Leyen has said the troop level in Afghanistan will be increased to 1300 soldiers.

According to reports, Germany is currently having more than 960 troops in Afghanistan who are mainly operating within the framework of the NATO train, advise, and assist mission in the northern parts of the country.

This comes as the NATO Secretary General Jens Stoltenberg said last month that the alliance is aiming to increase the number of the international forces in the framework of the train, advise, and assist mission to close to 16,000 during the year 2018.


Posted by: Fred || 03/09/2018 00:00 || Comments || Link || E-Mail|| [186 views] Top|| File under: Taliban
Europe
'Deranged knifeman shouting Allah' goes on rampage in Vienna, Afghan arrested
[Daily Mail, Where America Gets Its News] An Afghan man has been jugged
Drop the rod and step away witcher hands up!
after four people

were maimed

in two knife attacks in Vienna, Austria.

Three pedestrians were attacked at random by a man wielding a knife near the capital's famous Prater Park at around 7.45pm local time.

Police say that the three victims hurt in the stabbing frenzy were a family, including a father, mother and their daughter, 17.

Then 30 minutes later, another person

was maimed

in a separate attack at Praterstern. A police

front man

confirmed all the victims were Austrian.

One eyewitness said the attack happened in front of a Japanese restaurant near the U1 Nestroyplatz station on the Praterstrasse. He claimed the male victim injured in the first attack suffered from a heart attack and that the attacker shouted 'Allah, Allah'. This has not been confirmed by police.

Suspect Admits to Vienna Knife Attacks

[AnNahar] A 23-year-old man held after two knife attacks in Vienna on Wednesday night has confessed to both acts but denied any political motive, police said on Thursday.

The first attack near the Nestroyplatz metro station resulted in a couple and their 17-year-old daughter receiving severe injuries. The 67-year-old father is still in a critical condition, while the injuries of his two relatives are not thought to be life-threatening, police said.

The suspect, an Afghan national, blamed his "aggressive feeling and rage about his life situation" for the stabbings, according to police

front man

Patrick Maierhofer.

Around half an hour later the man attacked another Afghan man in the Praterstern area. Maierhofer said the suspect knew the man and blamed him for his drug addiction problems. Police said the victim is not thought to be in a life-threatening condition.
Posted by: Fred || 03/09/2018 00:00 || Comments || Link || E-Mail|| [246 views] Top|| File under: Moslem Colonists
Iraq
Three Islamic State militants killed in operation, northeast of Diyala
Diyala (IraqiNews.com) Three Islamic State
...formerly ISIS or ISIL, depending on your preference. Before that al-Qaeda in Iraq, as shaped by Abu Musab Zarqawi. They're very devout, committing every atrocity they can find in the Koran and inventing a few more. They fling Allah around with every other sentence, but to hear the pols talk they're not really Moslems....
members were killed, while rest houses and a weapon store were destroyed in an operation, northeast of Diyala, the security committee of the provincial council, said on Thursday.

Speaking to Alghad Press, Sadiq al-Husseini, head of the committee, said, "joint troops, along with al-Hashd al-Shaabi (Popular Mobilization Forces) carried out today an operation to follow IS members in regions of al-Tabj, Mardan reaching to Hamreen, northeast of Diyala."

"The operation left three members killed, two rest houses and a weapon store destroyed," he said.
Posted by: trailing wife || 03/09/2018 00:00 || Comments || Link || E-Mail|| [228 views] Top|| File under: Islamic State
-Lurid Crime Tales-
Parkland high school saga: Say What?
[HotAir] One sheriff's deputy has "retired" for not running to the fire during a mass shooting at a Parkland high school. The Miami Herald reported yesterday that two other police officers got suspended from their SWAT assignments because they ran to the fire. Jeffrey Gilbert and Carl Schlosser were working in Coral Springs when they heard about the incident and wanted to help ‐ and that may end their SWAT careers:


No good deed goes unpunished.



As word spread that an armed attacker was shooting up a Parkland high school, two members of the Miramar Police Department's SWAT team responded to the scene.


A brave person heads toward the sound of the guns.


They had been training in nearby Coral Springs earlier that day and wanted to help end a deadly mass shooting that claimed 17 lives.


It's apparently better to cower outside and receive forgiveness than to act and be punished.


But their own commander said he didn't know they were going. And the Broward Sheriff's Office ‐ worried about over-crowding a chaotic scene with law enforcement officers ‐ didn't ask for them to show up. BSO already had its own SWAT team in motion.

Eight days after the tragedy at Marjory Stoneman Douglas High School, the two Miramar officers, Det. Jeffery Gilbert and Det. Carl Schlosser, were temporarily suspended from duty with the SWAT team. They remain on active duty with the department, according to a Miramar police spokeswoman.

This sounds ridiculous at first, and it still might be an overreaction. However, it's not completely unhinged, either. Be sure to read the entire article from the Herald's Nicholas Nehamas, because it raises some pertinent issues that make this more than just a Bureaucrats Gone Mad story.
Posted by: Deacon Blues || 03/09/2018 00:00 || Comments || Link || E-Mail|| [310 views] Top|| File under:
Home Front: Politix
Mental Meltdown: Pelosi Suffers 16 Brain Freezes in 15 Minute Presser
[grabbie news] During her weekly press conference Thursday, House Minority Leader's train of thought seemed to ran out of gas ... 16 times.

The 77-year old California congresswoman repeatedly paused in the middle of her sentences while searching for her next words.

In all, Pelosi stumbled 16 times over just 15 minutes.

At times, Pelosi stared vacantly into the distance as she gathered her thoughts.

"This week we had ... March 5th ... marked the 6th month -- the end of the ... time frame," Pelosi stumbled, attempting to explain the expiration of President Trump's deadline on reforming Deferred Action Against Childhood Arrivals, or DACA and the urgency of resolving the issue.

Addressing a question on the fracturing within the Democratic Party, Pelosi began, "The most exhilarating ..." but then struggled to find her next word. Finally she settled on "thrill," and went on to say that the various competing fractions within her party make it exciting.

Discussing a Senate bill that would reform Dodd-Frank, Pelosi said, "You might say, How do we help communities banks, um, how do we help, um ..." and then completely forgot what she was trying to say.

Check out the montage above to see the reigning House Democrat in all of her forgetful glory.
Posted by: Besoeker || 03/09/2018 00:00 || Comments || Link || E-Mail|| [378 views] Top|| File under:
Afghanistan
US drone strike kills 5 ISIS militants in East of Afghanistan
[Khaama (Afghanistan)] At least five

holy warriors

affiliated with the Islamic State
...formerly ISIS or ISIL, depending on your preference. Before that al-Qaeda in Iraq, as shaped by Abu Musab Zarqawi. They're very devout, committing every atrocity they can find in the Koran and inventing a few more. They fling Allah around with every other sentence, but to hear the pols talk they're not really Moslems....
of Iraq and Syria (ISIS) terrorist group were killed in an Arclight airstrike
in eastern Nangarhar


The unfortunate Afghan province located adjacent to Mohmand, Kurram, and Khyber Agencies. The capital is Jalalabad. The province was the fief of Younus Khalis after the Soviets departed and one of his sons is the current provincial Taliban commander. Nangarhar is Haqqani country..


province of Afghanistan.

The provincial police commandment issued statement earlier today confirming that the airstrike was carried out by the US forces using unmanned aerial vehicle.

The statement further added that the

holy warriors

were targeted in Landi area in Mamand Dara of Achin district.

According to the Nangarhar police commandment, another ISIS

krazed killer

was also

maimed

and some weapons and ammunition were destroyed in the airstrike.

The airstrike did not incur any loss to the local residents as well as the security personnel conducting operations on the ground, the statement said.


Posted by: Fred || 03/09/2018 00:00 || Comments || Link || E-Mail|| [220 views] Top|| File under: Islamic State
Who's in the News
39
[untagged]
4
Islamic State
3
Moslem Colonists
3
Taliban
2
Sublime Porte
1
Govt of Iraq
1
al-Nusra
1
Arakan Rohingya Salvation Army
1
Commies
1
Arab Spring
1
Ansar Bayt al-Maqdis (IS)
1
Fatah
1
Houthis
1
Ansarullah Bangla Team (AQIS)
1
TTP
1
Govt of Pakistan
1
Govt of Syria
Bookmark
E-Mail Me
The Classics
The O Club
Rantburg Store
Comments Spam
The Bloids
The Never-ending Story
Thugburg
RSS Links
Gulf War I
The Way We Were
Bio
Sink Trap
Alzheimer's Association
Day by Day
Counterterrorism
Hair Through the Ages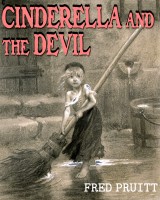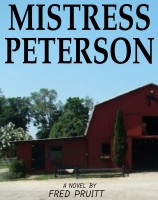 On Sale now!


A multi-volume chronology and reference guide set detailing three years of the Mexican Drug War between 2010 and 2012.

Rantburg.com and borderlandbeat.com correspondent and author Chris Covert presents his first non-fiction work detailing the drug and gang related violence in Mexico.

Chris gives us Mexican press dispatches of drug and gang war violence over three years, presented in a multi volume set intended to chronicle the death, violence and mayhem which has dominated Mexico for six years.
Click here for more information


Meet the Mods
In no particular order...


Steve White
Seafarious
Pappy
lotp
Scooter McGruder
john frum
tu3031
badanov
sherry
ryuge
GolfBravoUSMC
Bright Pebbles
trailing wife
Gloria
Fred
Besoeker
Glenmore
Frank G
3dc
Skidmark
Alaska Paul



Better than the average link...



Rantburg was assembled from recycled algorithms in the United States of America. No trees were destroyed in the production of this weblog. We did hurt some, though. Sorry.
18.206.168.65