Afghanistan
Indian Government announces $450 million in fresh assistance for Afghanistan
NEW DELHI: Unfazed by the July 7 attack on its mission in Kabul, India Monday announced fresh assistance of $450 million for the reconstruction of Afghanistan as the two countries vowed to fight the menace of terrorism jointly.

"It was an attack on the friendship between India and Afghanistan. We will fight it unitedly and with determination," Prime Minister Manmohan Sigh said after holding talks with Afghanistan President Hamid Karzai here.

President Karzai arrived in the Indian capital Sunday night for a two-day state visit from Colombo, where he attended the 15th SAARC summit along with Manmohan Singh and other leaders of South Asian countries.
Continued on Page 49
Posted by: john frum || 08/04/2008 07:25 || Comments || Link || E-Mail|| [6497 views] Top|| File under:
Africa Horn
Sudan's Bashir Vows No Cooperation With ICC
Sudanese President Omar al-Bashir has vowed that his country will not cooperate with the International Criminal Court, which has moved to indict him from alleged war crimes in Darfur.

Addressing local and international trade union leaders in Khartoum Sunday, Mr. Bashir said Sudan has taken a firm stance that there will be no cooperation with the court.

The ICC's chief prosecutor, Luis Moreno-Ocampo, accuses Mr. Bashir of masterminding a campaign of rape, murder, and deportation to destroy three tribes in Sudan's Darfur region. He has asked the court's judges to issue a warrant for the Sudanese president's arrest.
Continued on Page 49
Posted by: Fred || 08/04/2008 00:00 || Comments || Link || E-Mail|| [6473 views] Top|| File under: Govt of Sudan
China-Japan-Koreas
Norks deport 290 Sorks from Kumgang
Increasingly aggressive posturing between North and South Korea escalated yesterday after Pyongyang said it would deport all "unnecessary" South Korean staff working at a resort established ten years ago to foster greater stability between the two nations.

The promised expulsion of an estimated 290 South Korean resort employees from Mount Kumgang was accompanied by further ratcheting-up of military threats from the secretive communist regime of Kim Jong Il. Even the slightest provocation, said Pyongyang through its official news agency yesterday, would draw "strong military countermeasures".

Under extreme tension since the beginning of the year, relations between the two Koreas have sharply deteriorated in recent weeks. On July 11, a South Korean tourist - one of around 1.9 million who have visited Kumgang since 1998 for an ultra-rare glimpse into the North - was shot dead. Park Wangja, a 53-year old woman from Seoul, was killed by a soldier while on a lone dawn walk. The North claim that she strayed into a restricted area, ignored orders to halt and began to run away before being shot multiple times.
Continued on Page 49
Posted by: Steve White || 08/04/2008 00:00 || Comments || Link || E-Mail|| [6464 views] Top|| File under:
Europe
Spanish police discover Al-Qaeda Internet handbook
Spanish police have discovered an internet handbook for al-Qaeda`s European cells on the use of remote-controlled bombs against international troops in Lebanon and Afghanistan, the radio station Cadena Ser reported Monday.

The eight-page handbook dating from early July contained detailed instructions on how to stage non-suicide bombings using auto-piloted light aircraft and cars.

The instructions included three different ways to set off aircraft bombs by remote control.

It was the first time that police detected such detailed instructions for al-Qaeda cells, including advice on how to avoid being detected, Cadena Ser reported.

The methods were believed not to have been used in attacks so far.
Posted by: tipper || 08/04/2008 20:41 || Comments || Link || E-Mail|| [6545 views] Top|| File under:
Home Front: WoT
Therapist: Anthrax suspect tried to poison people
Bruce E. Ivins, the late microbiologist suspected in the 2001 anthrax attacks, told his psychotherapist after learning he was about to be indicted that "he was going to go out in a blaze of glory, that he was going to take everybody out with him," she said.

Social worker Jean C. Duley also said Ivins left her a telephone message in mid-July, after she had alerted police to his threats, telling her that that her actions had made it possible for the FBI "to now be able to prosecute him for the murders."

Duley testified at a Frederick County District Court hearing July 24 in a successful bid for a protective order from Ivins. The New York Times obtained a recording of the hearing and posted on its Web site Saturday.
Continued on Page 49
Posted by: Fred || 08/04/2008 00:00 || Comments || Link || E-Mail|| [6474 views] Top|| File under:
India-Pakistan
Lashkar tech expert identified as son of Pakistan bureaucrat
NEW DELHI: A top Lashkar-e-Taiba electronic communications specialist, tasked with setting up a high-technology communications hub, has been identified as the son of a senior Pakistani science bureaucrat.

Sikandar Azam, an Islamabad-trained engineer who the Lashkar assigned to set up an encrypted cyber-communication facility in the Thanamandi forests of the frontier district of Rajouri, was arrested by the Jammu and Kashmir Police last month.

Azam's father, Mohammad Khalid Bhat, works as Additional Director of Administration and Accounts at Pakistan's Ministry of Science and Technology. He is resident of the Gulistan Plaza in Islamabad's Sector G-10.
Continued on Page 49
Posted by: john frum || 08/04/2008 17:07 || Comments || Link || E-Mail|| [6487 views] Top|| File under:
Afghanistan, Pakistan agree 'to re-engage' to fight extremism
The leaders of Afghanistan and Pakistan agreed yesterday to "re-engage" in the fight against Islamic extremism, a joint statement said, after ties had soured following an attack on the Indian embassy in Kabul.

Afghan President Hamid Karzai and Pakistan Premier Yousuf Raza Gilani met in Colombo on the sidelines of a South Asian summit, according to a joint statement released here. "The two sides agreed to coordinate their efforts to stop cross-border terrorism," the statement said. "At the suggestion of Pakistan, the Afghan side agreed to re-engage on all bilateral and multilateral forums," it added.

Karzai directly accused Pakistan's intelligence agency of involvement in the July 7 suicide attack on India's embassy in Kabul. The blast killed more than 60 people, including two Indian diplomats.
Continued on Page 49
Posted by: Fred || 08/04/2008 00:00 || Comments || Link || E-Mail|| [6499 views] Top|| File under: Govt of Pakistan
US-trained Pakistani commandos to move into FATA
A Pakistani Special Service Group (SSG) unit, trained by Americans, is to be deployed in the Tribal Areas bordering Afghanistan to take quick and effective action against insurgents.

A report in the Los Angeles Times on Sunday said: "The Pakistani commando division, trained by the United States, is an elite special operations force similar to the [US] Army's Special Forces, or Green Berets. Pakistan has been criticised for sending conventional troops who do not have training in the kind of guerrilla warfare techniques that US officials say are needed to fight the militants in the Tribal Areas. 'The Americans tell us that they need action now,' said a senior Pakistani official who was in Washington last week during Prime Minister Yousuf Raza Gilani's meetings with President [George W] Bush. Deployment of the special Pakistani force 'will meet the American demand of immediate action'."

Protection: The senior Pakistani official told the newspaper that the proposals were calibrated to protect Pakistan's sovereignty. Islamabad has also proposed allowing the US to deploy more sophisticated equipment in the Tribal Areas in a joint effort to track and kill insurgents, officials said. Pakistan's military has told the Pentagon that it is planning to move a major unit of its regular army into the Tribal Areas and senior Pakistani officials have proposed a plan in which the intelligence services of both countries would work to end the conflict between the spies and informants that each uses in the Tribal Areas and who have often been working against each other.
Continued on Page 49
Posted by: Fred || 08/04/2008 00:00 || Comments || Link || E-Mail|| [6468 views] Top|| File under: Govt of Pakistan
TTP asks govt to stop military action
The Tehreek-e-Taliban Pakistan (TTP) on Sunday warned the government against a military operation in the Tribal Areas. "We will retaliate with disastrous consequences if the government uses force against the Taliban," TTP spokesman Maulvi Umar told reporters from an undisclosed location. "The government must stop military operations and start dialogue," Umar told AFP. "If the government starts any operation in Bajaur, Mohmand or any other tribal district, we will give a befitting reply."

This article starring:
Tehreek-e-Taliban Pakistan
Maulvi Umar
Tehreek-e-Taliban Pakistan
Posted by: Fred || 08/04/2008 00:00 || Comments || Link || E-Mail|| [6474 views] Top|| File under: Taliban
Peace talks with FATA militants have failed, says Rice
Peace talks with militants in the Tribal Areas have failed to produce any positive result and the situation in FATA can only be improved if Pakistan and the United States use their forces in this area, US Secretary of State Condoleezza Rice said on Sunday.

Geo News reported that Rice stressed immediate action in FATA and along the Pak-Afghan border area to improve the situation.

Extremists: According to the channel, she said that extremists were not only being trained there but were also using modern weapons. Rice said Baitullah Mehsud's organisation was also active in the areas. The channel quoted her as saying that terrorists were a major threat to both Afghanistan and Pakistan. Rice refused to comment on the allegations that the Inter-Services Intelligence was involved in the Indian embassy blast in Kabul, according to the channel.
Continued on Page 49
Posted by: Fred || 08/04/2008 00:00 || Comments || Link || E-Mail|| [6470 views] Top|| File under: Taliban
Indian accusations hurt peace process: Gilani
There is no evidence linking Pakistan to attacks in India, Prime Minister Yousuf Raza Gilani has said, adding that such accusations had hurt the peace process. Both India and Afghanistan blamed the Inter-Services Intelligence spy agency for a July 7 attack on India's embassy in Kabul, prompting India to say the peace process was "under stress". Gilani's comments came a day after he promised his Indian counterpart to hold an inquiry into the alleged role of the ISI in the Kabul attack. "The Indian statement is not only surprising but shocking too," Gilani told Sri Lanka's Sunday Leader newspaper in an interview. Gilani said unproven charges made by India hurt peace. "It is important that the blame game is avoided, as both countries have an institutionalised counter-terror mechanism which is functioning satisfactorily," he added.
Posted by: Fred || 08/04/2008 00:00 || Comments || Link || E-Mail|| [6470 views] Top|| File under: Govt of Pakistan
Pakistan Faces Criticism at Regional Summit Over Alleged Terrorism Role
Diplomatic discussions continued Sunday on the sidelines of a South Asian leaders' summit concerning the alleged role of Pakistan's intelligence service in recent bombings in Afghanistan and India. While Afghanistan's president Hamid Karzai was meeting with Pakistan's prime minister here, a top U.S. diplomat on Sunday called for the new government of Yousuf Raza Gilani to do more to reign in possible rogue elements of Pakistan's intelligence service.

Richard Boucher, the U.S. assistant secretary of state for central and south Asia, says Pakistan's government is facing "enormous problems" in dealing with extremism and other domestic crises. Boucher says Washington has pledged to help Islamabad "in every way," but the Pakistani government needs to assume greater responsibility. "They have a lot of very big challenges. But one of the things is working with the other institutions, including the army and the intelligence service," said Boucher. "They need to get everybody lined up in the same direction if they are going to tackle the terrorist problem."

India and Afghanistan have accused Pakistan's intelligence agency of planning the July 7 bombing of the Indian Embassy in Kabul. An estimated 60 people died, including two senior Indian diplomats.
Continued on Page 49
Posted by: Fred || 08/04/2008 00:00 || Comments || Link || E-Mail|| [6469 views] Top|| File under: Govt of Pakistan
Pakistani Governor Confirms Peace Deals With Tribal Leaders
The governor of Pakistan's Northwest Frontier Province has confirmed that Pakistan's federal government signed a peace agreement with about 300 tribal leaders in North Waziristan in January. The agreement, which has not been officially acknowledged before, is one of several controversial deals that have been blamed for worsening violence in neighboring Afghanistan.

North Waziristan has long served as a hub for several Taliban militant groups as well as al-Qaida fighters. In 2007, the tribal agency was the scene of fierce battles between militant groups and Pakistani security forces. But since January this year, North Waziristan has experienced relatively few clashes with Pakistani troops - leading to rumors that the government had signed a peace agreement.

Northwest Frontier Province Governor Owais Ghani is the top administrator of the adjoining tribal agencies. He confirmed to VOA the government signed a peace deal in North Waziristan on January 17th - and he says it is the only such deal the federal government has signed so far. "The only agency where we have signed an agreement is in the North Waziristan agency, where over 300 tribal elders have signed," said Owais Ghani. "And like I said, this is between the tribes and the government of Pakistan."
Continued on Page 49
Posted by: Fred || 08/04/2008 00:00 || Comments || Link || E-Mail|| [6475 views] Top|| File under: Govt of Pakistan
Haqqani seeks proof in embassy bombing charges
Ambassador Husain Haqqani on Saturday challenged those alleging Pakistani intelligence service's involvement in the Indian embassy's bombing in Kabul, and asked them to produce "hard evidence" to support the charge.


That's a pretty common tactic. Demand "hard evidence," and make sure no evidence will ever meet the standard of hardness.

Haqqani said, "If India and Afghanistan level some allegations and the United States supports them, we need hard evidence."


"Then we can argue for a few months and other things will happen, most of them mundane, and attention span deficit disorder will kick in and the whole thing will be forgotten."

He said during the prime minister's visit, the two governments had agreed upon a set of measures that both sides would take to ensure that American concerns are allayed and Pakistan's concerns about its sovereignty, civilian authority and control, and its concerns relating to Afghanistan and India are all addressed together. He said the Pakistani military leadership and its intelligence services are going to work on the issue under civilian direction.


... which implicates the civilian leadership in their actions.

Haqqani said the two sides "are now trying to deal with the trust deficit" that exists in the field of intelligence. He said, "Action will be taken against networks the Central Intelligence Agency says it has hard intelligence on, but it will have to share that intelligence with us."
Posted by: Fred || 08/04/2008 00:00 || Comments || Link || E-Mail|| [6495 views] Top|| File under: Govt of Pakistan
Conspiracies are being hatched against ISI, says Musharraf
The recent allegations against the ISI are a conspiracy against Pakistan and any attempt to weaken the intelligence agency will weaken the country, Geo News reported President Pervez Musharraf as saying on Sunday. Addressing businessmen in Karachi, Musharraf said the ISI was "the first defence line of Pakistan", and that the people of Pakistan should defend Pakistan against such conspiracies. Weakening the ISI would also weaken the war on terror, he said. According to the channel, he said the ISI "made a fundamental mistake by accepting the demands of the governments".

He said the world considered Pakistan an unsafe country and that extremism and terrorism had increased to their highest. Musharraf said the whole Pakistani nation and not just the security forces should counter terrorism. He urged the provincial governments to help the security forces maintain peace. "Pakistan comes first," he said, assuring the government of his support. He also said he was ready to talk to the Jamaat-e-Islami and the Pakistan Muslim League-Nawaz "for the sake of Pakistan".

Conference: The channel said the president also discussed the country's economy and said that he would convene a roundtable conference to discuss the worsening situation.

Posted by: Fred || 08/04/2008 00:00 || Comments || Link || E-Mail|| [6490 views] Top|| File under: ISI
Iraq
Iraqis no longer ask, 'Are you Sunni or Shiite?'
Nancy A. Youssef, McClatchy Newspapers

BAGHDAD -- For years, when she approached Iraqi Army checkpoints and produced an identification card for soldiers to study for clues about her sect, Nadia Hashim used a simple formula to signal the mostly Shiite Muslim force that she, too, is a Shiite.

"I am one of you," she'd say.
Continued on Page 49
Posted by: Mike || 08/04/2008 06:26 || Comments || Link || E-Mail|| [6489 views] Top|| File under:
Iraqi parliament delays meeting on key voting law
BAGHDAD - A parliament debate expected Sunday over Iraq's disputed provincial election bill that has raised tensions in the autonomous Kurdish region was delayed after too few lawmakers turned up to form a quorum.

Observers said the failure to reach a quorum is another signal that lawmakers are struggling to strike a compromise over the draft that will govern polls originally scheduled for October, but which are now expected to be put off.

Iraq's 275-member parliament on July 22 adopted a draft bill which would have allowed provincial polls -- keenly awaited by the United States -- to go ahead as scheduled on October 1. But the three-member presidency council, headed by President Jalal Talabani, sent the legislation back to MPs for reworking after charging that the parliamentary vote violated the constitution because it was held in secret.
Continued on Page 49
Posted by: Steve White || 08/04/2008 00:00 || Comments || Link || E-Mail|| [6470 views] Top|| File under:
Israel-Palestine-Jordan
Celebrating Arafat's death not a crime



I knew that...


A Jerusalem court has awarded three Israeli far-right activists NIS 4.500 each in damages after they were detained by Jerusalem police for publicly celebrating the death of the late Palestinian leader Yasser Arafat four years ago, court documents released Sunday showed.


Should've handed out sweets to the kiddies...


The three men, Itamar Ben-Gvir, Baruch Ben-Yosef and Israel Bramnson, had been taken in for questioning by police after holding an honorary barbecue in a central Jerusalem square in November 2004 following news of Arafat's death.
Continued on Page 49
Posted by: tu3031 || 08/04/2008 08:47 || Comments || Link || E-Mail|| [6470 views] Top|| File under:
Israel sends fleeing Fatah men back to Gaza
GAZA CITY - Israel began sending Fatah members who had fled deadly clashes in the Gaza Strip back to the territory on Sunday at the request of Palestinian president Mahmud Abbas, Israeli security officials said. Those crossing back into the Gaza Strip were immediately detained for questioning by the Hamas-run security forces, a Hamas official said.


They're gonna wish they were still in Israel ...

Abbas had asked Israel to allow some 180 people to leave Gaza after 11 people -- mainly Fatah members -- were killed in clashes on Saturday with Hamas gunmen in the deadliest internal fighting since the Islamists seized power in June 2007.

Israel agreed to the request despite a months-old blockade of the impoverished territory.
Posted by: Steve White || 08/04/2008 00:00 || Comments || Link || E-Mail|| [6473 views] Top|| File under:
Hamas urges Gaza escapees to return
(Xinhua) -- The Islamic Hamas movement on Sunday called for Palestinians, who fled heavy fighting with Hamas to Israel, to return to the Gaza Strip, and promised not to arrest those proved to be unwanted. "All those who are irrelevant to acts shaking the security will be immediately released and returned to their families and houses," if they come back to Gaza, Hamas spokesman Sami Abu Zuhri said.

Up to 188 Palestinians, most of them from a pro-Fatah clan, took refugee in Israel on Saturday as Hamas forces attacked the Helles family's stronghold in eastern Gaza city. Hamas accused the family of harboring suspects involved in July25 beachside blast in which a girl and five Hamas members were killed. "Those who resorted to the Zionist occupation should not have done so, because this is their home and they should not have left it," Abu Zuhri said.

On Sunday morning, Israel returned 32 Palestinians who crossed into Israel for not having arrangement or for being involved in attacks against the Jewish state. Abu Zuhri said Hamas police forces "receive the returned people and treat them in a good way." He said the security campaign, which ended Saturday with Hamas taking over the stronghold, did not target Helles family, but "some people who violated the law and used the clan as a shelter."
Posted by: Fred || 08/04/2008 00:00 || Comments || Link || E-Mail|| [6495 views] Top|| File under: Hamas
Syria-Lebanon-Iran
Syrian source says regime in bad condition
Damascus official tells London-based newspaper 'mystery man' assassinated over weekend was in charge of all of country's sensitive security issues; Israeli official denies Israel had anything to do with his death

An Israeli official told the UK's Sky News on Monday evening that Israel is not behind the assassination of top Syrian official Mohammed Suleiman, though this still doesn't mean the country is mourning his death. "To the best of my knowledge, we didn't do it," said the source.

A Syrian source said Monday that Suleiman the assassinated officer who was considered President Bashar Assad's right hand, was stronger than Syria's defense minister.
Continued on Page 49
Posted by: tipper || 08/04/2008 13:59 || Comments || Link || E-Mail|| [6506 views] Top|| File under: Govt of Syria
Iran Says It Is Serious About Nuclear Negotiations, Offers Nothing New
Iranian President Mahmoud Ahamadinejad says his country is serious in trying to resolve its nuclear differences with the international community, while visiting Syrian President Bashar al Assad says his government is willing to help, but denies acting as an envoy of the West. Talks between the two leaders in Tehran gave no indication of any breakthrough in the nuclear stand-off.

Speaking on Iranian state-run television, Iranian President Mahmoud Ahmadinejad said his country welcomes negotiations to resolve its nuclear dispute with major world powers.

But, he also insisted on his country's right to nuclear technology and said the only way forward is through diplomacy.
Continued on Page 49
Posted by: Fred || 08/04/2008 00:00 || Comments || Link || E-Mail|| [6471 views] Top|| File under: Govt of Iran
Lebanon to legalize Hezbollah
A draft policy statement that could secure Hizbullah's existence as an armed organization and guarantees its right to "liberate or recover occupied lands" is expected to be approved by the Lebanese council of ministers on Monday before being presented to the parliament in the coming days.

Some observers in Lebanon see the clause on "resistance" as a significant victory for Hizbullah, which has long resisted giving up its arms in its fight against Israel. "Lebanese officials from the president down had always legitimized Hizbullah's resistance as a national cause," Timur Goksel, a former senior UNIFIL adviser/spokesman who now teaches in Lebanon about Middle Eastern conflict, told reporters on Sunday. "This time, a vehemently anti-Hizbullah government - led by a majority that has significant Western support - has put its signature to a clause that allows Hizbullah to take actions in the fields listed without seeking government approval," Goksel said. "It also puts an end to any dreams of disarming Hizbullah. It secures Hizbullah's armed existence."

Government sources in Jerusalem said the decision would make the government in Beirut an accomplice to any Hizbullah aggression and give Israel the right to hold it responsible.
Posted by: Fred || 08/04/2008 00:00 || Comments || Link || E-Mail|| [6469 views] Top|| File under: Hezbollah
Who's in the News
81
[untagged]
6
Govt of Pakistan
6
Taliban
3
Hamas
2
ISI
1
Govt of Syria
1
Govt of Iran
1
Hezbollah
1
Islamic Courts
1
Islamic Movement of Uzbekistan
1
al-Qaeda in North Africa
1
Govt of Sudan
1
TNSM
Bookmark
E-Mail Me
The Classics
The O Club
Rantburg Store
The Bloids
The Never-ending Story
Thugburg
Gulf War I
The Way We Were
Bio
Merry-Go-Blog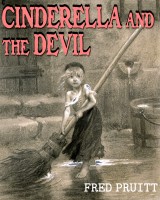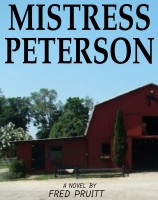 On Sale now!


A multi-volume chronology and reference guide set detailing three years of the Mexican Drug War between 2010 and 2012.

Rantburg.com and borderlandbeat.com correspondent and author Chris Covert presents his first non-fiction work detailing the drug and gang related violence in Mexico.

Chris gives us Mexican press dispatches of drug and gang war violence over three years, presented in a multi volume set intended to chronicle the death, violence and mayhem which has dominated Mexico for six years.
Click here for more information


Meet the Mods
In no particular order...


Steve White
Seafarious
Pappy
lotp
Scooter McGruder
john frum
tu3031
badanov
sherry
ryuge
GolfBravoUSMC
Bright Pebbles
trailing wife
Gloria
Fred
Besoeker
Glenmore
Frank G
3dc
Skidmark
Alaska Paul



Better than the average link...



Rantburg was assembled from recycled algorithms in the United States of America. No trees were destroyed in the production of this weblog. We did hurt some, though. Sorry.
3.235.140.84

Help keep the Burg running! Paypal: