Africa North
El-Baradei's visit to US provokes backlash at home
Mohamed El-Baradei, the former director of the International Atomic Energy Agency (IAEA) and leader of a political reform campaign in Egypt, concluded a two-week visit to the United States. Although originally planned for delivering lectures on the IAEA's role in containing nuclear arms, El-Baradei seized the opportunity to rally Americans for the case of political reform in Egypt. In El-Baradei's words: "the primary goal of my visit to America is discussing the issue of political and constitutional reform with Egyptian expatriates and addressing Americans about political reform and change in Egypt and the Arab world."

On 26 April, El-Baradei addressed a two-hour meeting of some 200 Egyptian Americans in Harvard University on "the future of democracy in Egypt". El-Baradei painted a bleak picture of political and economic conditions in Egypt. El-Baradei, also founder of the National Association for Change (NAC), explained that his agenda for reform aims at turning Egypt into "a social democracy" like the Western European countries of Austria and Sweden.


Egypt doesn't have the economic surplus and the social cohesion to become a Sweden or an Austria.

According to Mohamed Abul-Ghar, a Cairo University professor and the NAC's coordinator for foreign relations, El-Baradei's Harvard address focussed on explaining the NAC's seven objectives. "These," Abul-Ghar told Al-Ahram Weekly, include "amending the constitution, eliminating the state of emergency, abolishing military tribunals, releasing political prisoners, [ensuring the] separation of powers, improving Egypt's record on human rights and issuing a unified law for regulating places of worship." Abul-Ghar disclosed that El-Baradei had assured Egyptian-Americans -- mostly Copts -- that his agenda stresses that all Egyptians, regardless of religion or sex, are equal in rights."


De jure vs. de facto. That's a big deal in countries where the culture ensures the rule of law is very week indeed.

Responding to a question about his relations with the Muslim Brotherhood, El-Baradei stressed that "the Brothers" should be allowed to participate in political life as long as they "abide by democracy and democratic rules".


On man, one vote, one time, should the Muslim Brotherhood ever be allowed to attain significant power.

Before he went to the United States, El-Baradei was keen to make as many press interviews with American media as possible. He told the Harvard University meeting that he is proud that his reform campaign and foreign press interviews "forced The Washington Post to publish three editorials about the case of reform in Egypt in a very short time". Continuing this strategy, El-Baradei made an interview with CNN's Christiane Amanpour on 28 April. Amanpour's programme, "The Power of the Interview", also hosted Saadeddin Ibrahim, the Egyptian-American sociologist, and Ahmed Ezz, secretary of the ruling National Democratic Party (NDP) for organisational affairs.


The plan, clearly, is to have President Obama force Egypt to do Dr. El-Baradei's will, as he is to force Israel to do the Palestinians'. Thank you, President Obama.

El-Baradei's visit to America has provoked a strong backlash in Egypt. Speaking before parliament on Sunday, Ezz strongly attacked "those who want to implement a style of American democracy based on staging street demonstrations and flirting with religious movements." Jihad Auda, a Helwan University political science professor and NDP member, agrees: "El-Baradei made use of his US visit to court the Obama administration and seek its support for his political reform and change campaign in Egypt."

El-Baradei, said Auda, believes that "the US administration's criticism of the 6 April demonstrations and its call for free elections has caused a rift with the regime of President Mubarak and that this is a good time for him to catch fish in murky water." Responding to Auda, the NAC's Abul-Ghar stressed that, "El-Baradei's US visit was planned three months ago and it is the right of the NAC's leader to rally support among Egyptian expatriates for change in Egypt."

Abdallah El-Sinnawi, editor of Al-Arabi, mouthpiece of the Arab Nasserist Party, told the Weekly that, "it was very bad for El-Baradei to call upon the US administration not to keep silent about human rights violations in Egypt." "This is a call for American interference in internal [Egyptian] affairs," argued El-Sinnawi, adding that "as long as we criticised the visits of the son of President Mubarak, Gamal, to America to raise his profile among officials there, the same thing applies to El-Baradei."

"We believe that those who would like to run for the presidency should raise their profile here in Egypt and garner credibility and popularity among the Egyptian people rather than paying frequent visits to America to court the ruling administration," El-Sinnawi argued, also considering El-Baradei as "a reactionary man who attacks farmers and workers or the sons of the 1952 Revolution."


"Why should I talk to the common people?" asked Dr. El-Baradei, plaintively, "The common people stink."

Nabil Louqa Bibawi, an NDP-appointed member of Shura Council and a Coptic businessman, agrees: "El-Baradei made use of his US visit to court the Obama administration. He is fond of US television cameras and press interviews to convey his love messages to the US administration." Bibawi said, "the Egyptian Coptic community in America doesn't represent Copts living in Egypt, who strongly reject what El-Baradei said about the Muslim Brotherhood and their right in founding a political party."
Posted by: ryuge || 05/07/2010 09:11 || Comments || Link || E-Mail|| [6464 views] Top|| File under:
Calls for transparency follow Morocco terror arrests
[Maghrebia] In the wake of terror cell arrests that drew international headlines, Moroccans are demanding that their government disclose more information about major terrorism cases.

The 24-member group recently seized in Casablanca and several other cities is accused of plotting assassinations and acts of sabotage "against the security services and foreign interests in Morocco," the Interior Ministry said in a statement issued April 26th.

"This network was recruiting Moroccan activists to send them to scenes of conflict, particularly in Afghanistan, Iraq, Somalia and the Sahel-Sahara region," the ministry said.

From the public's point of view, however, such announcements about dismantled terror cells have become so frequent that they no longer merit attention. "The statements issued by the Ministry of the Interior are similar to each other. They always announce the arrest of groups that were planning to carry out attacks within and outside Morocco," said bank clerk Samir Kaddour. "We don't know the circumstances and awareness is not raised."

Political science student Rachida Tourani agrees that the authorities should share more information with the public. "This way, Moroccans will know what is really happening within their country and will also be able to help counter the terrorist threat," she said.

This reaction is perfectly understandable in a context where the authorities do not disclose all information, sociologist Ali Chaabani told Magharebia. "I am not calling the existence of these groups into question, but every month, or every couple of months, we hear that a terrorist network has been caught. Since May 2003, the number of groups arrested has exceeded a hundred," he said.


We must have missed a few. Still, it's the pattern that counts... not to mention the fairly large number of Moroccans who want to embark on jihad at home and abroad.

"When no details are released, it is time for us to start asking questions," Chaabani added. It would also be prudent, he said, to focus on contributing factors to terrorism that are a particular issue in Morocco, such as unemployment and illiteracy.

"How many networks have been broken up in the United States, France or Belgium?" he asked. "Only a limited number, compared to Morocco."

Many of the American jihadis have gone abroad to pursue their passion, a trade for the foreigners who came here for the same reason. Not dirtying their own nest, dontchaknow.

Unified Socialist Party chief Mohamed Moujahid agreed that Morocco can quell terrorism from within by "bringing about stability and social justice".


And taking out the miscreants. It's very important not to forget that last step.
Posted by: Fred || 05/07/2010 00:00 || Comments || Link || E-Mail|| [6469 views] Top|| File under:
Arabia
Saudi Arabia sees no Iran hand in Gulf drugs
Prince Ahmed Bin Abdul Aziz, Deputy Minister of Interior, has absolved Iran of blame for the spread of narcotics in Gulf Cooperation Council (GCC) countries, saying it is "difficult to blame Iran as a state and a government for such a thing'.

In a press statement after the opening of the Forum for Prisoner and Family Welfare Commit tees on Tuesday, Prince Ahmed said that "narcotics may pass through its (Iran's) territories from areas of Afghanistan and other regions which produce drugs'.

The Prince urged the public to report any drug dealing to the Ministry of Interior and other relevant bodies, and praised the work of authorities working to combat drugs. "Great efforts are being made by the Kingdom's anti-drugs bodies to confront the menace of drugs and preempt smuggling into the Kingdom,' he said. "Security coordination already exists between the Kingdom and Yemen to fight drugs smuggling and dealing.'

The Prince also commented on reports of Al-Qaeda involvement in the drugs trade. "I cannot confirm or deny them, but we have heard reports claiming that drugs are being marketed from Afghanistan to the entire world,' he said. "Obviously money obtained by Al-Qaeda or any party from the sale of drugs is absolutely 'haram' (prohibited). The question is, how can people who call for Jihad in the way of Allah Almighty accept money that comes from drugs?'

As to pending terrorist trials, Prince Ahmed said: "Trials of terrorists will be announced as soon as they are concluded. There are Preliminary Courts and the Cassation Court, and we hope that procedures will be conducted in a fair manner.'
Posted by: ryuge || 05/07/2010 09:57 || Comments || Link || E-Mail|| [6471 views] Top|| File under:
Yemen court questions U.S. al Qaeda suspect
SANAA - Yemeni authorities have begun questioning a U.S. citizen suspected of being an al Qaeda militant who is accused of killing a guard as he tried to escape a hospital, a state-run website said on Thursday.

Sharif Mobley, arrested in March along with 10 al Qaeda suspects, was handed over to a court in the capital Sanaa. He also faces charges of wounding another guard as he tried to shoot his way out of the hospital where he was being treated, the Yemeni Defence Ministry website said.

Yemen became a major Western security concern after the Yemen-based regional arm of al Qaeda claimed responsibility for a failed attempt to bomb a U.S.-bound plane in December. A Yemeni official has said Mobley may have had links to a Nigerian man who was behind the Dec. 25 plane bombing attempt.

Public Service Enterprise Group Inc, a U.S. company which owns several nuclear power plants, said in March that Mobley, 26, worked at nuclear reactors in 2002-2008, doing routine labour work.

Mobley had been in Yemen for at least a year, first studying Arabic at a language institute before attending a university run by prominent hardline Muslim cleric Sheikh Abdul-Majid al-Zindani, an official said after his arrest.

Umar Farouk Abdulmutallab, the Nigerian man suspected of being behind the Dec. 25 attack, had visited Yemen to study Arabic and Islam and had had contact with radical U.S.-born Muslim preacher Anwar al-Awlaki, who is based in the impoverished Arab country.

Awlaki was also linked to a U.S. Army psychiatrist who shot dead 13 people at a base in Texas in November.
Posted by: Steve White || 05/07/2010 00:00 || Comments || Link || E-Mail|| [6485 views] Top|| File under:
China-Japan-Koreas
Cheonan Evidence 'Points to N.Korean Spy Agency'
Circumstantial evidence shows that North Korea's Reconnaissance Bureau, the agency in charge of espionage operations against the South, masterminded the sinking of the South Korean Navy corvette Cheonan on March 26, government sources claimed Thursday.

The findings of a civilian-military investigation into the shipwreck will not be announced until May 20. But a government source on Thursday said, "South Korean and U.S. intelligence agencies have tried to gather circumstantial evidence by tracing back various kinds of information and intelligence about the possibility of North Korea's involvement. They've so far obtained about three decisive pieces of circumstantial evidence."

Intelligence agencies are apparently piecing together intelligence gathered by U.S. reconnaissance satellites and U-2 reconnaissance aircraft, South Korea's Kumgang and Baekdu reconnaissance aircraft and communication monitoring posts, as well as human sources.

The source said while the media have raised the possibility that the Reconnaissance Bureau was involves, "my understanding is that we've now found out which specific department of the North's bureau was involved."

The bureau is the result of a merger of various North Korean spy agencies in February last year under the Ministry of the People's Armed Forces. It is led by the hawkish Lt. Gen. Kim Yong-chol.

Meanwhile, intelligence agencies have also found out more details of North Korea's mini-submarines or submersibles presumed to have used in the attack. Investigators have found gunpowder residue in the Cheonan's funnel and are analyzing aluminum fragments that may be debris from a torpedo.
Posted by: Steve White || 05/07/2010 00:00 || Comments || Link || E-Mail|| [6461 views] Top|| File under:
S. Korea denies concluding that N. Korean torpedo sank naval ship
[Kyodo: Korea] South Korea"s Defense Ministry on Thursday denied a local newspaper report that South Korea and the United States have concluded from evidence analysis that a blast that sank a South Korean warship in March was due to a torpedo attack, presumably by North Korea. In denying the Dong-A Ilbo newspaper report published earlier in the day, Defense Ministry spokesman Won Tae Jae said analysis of debris from the 1,200-ton Cheonan that broke in two and sank in the Yellow Sea on March 26 after a mysterious explosion is still under way, with no clear conclusion having yet been made.
Posted by: Fred || 05/07/2010 00:00 || Comments || Link || E-Mail|| [6473 views] Top|| File under: Commies
'Torpedo behind S. Korean ship sinking'
An investigation report on the sinking of a South Korean warship in the Yellow Sea near the disputed maritime border with North Korea two months ago has concluded that the sunken ship was hit by a torpedo.

A member of the investigating team says traces of explosives from a torpedo have been found on the debris from the sunken vessel, the Dong-A Ilbo, South Korean newspaper reported on Thursday.

In total, 46 South Korean sailors were killed when the warship sank close to the disputed area with North Korea in March.

Seoul says Pyongyang may be behind the shipwreck. North Korea has repeatedly denied any involvement.

A full report on the incident is not expected until mid-May.

Tensions in the Korean peninsula have been high since North Korea's missile test in April 2009. International efforts to resolve the standoff have so far made little progress.
Posted by: Fred || 05/07/2010 00:00 || Comments || Link || E-Mail|| [6468 views] Top|| File under: Commies
N. Korean leader ready for nuke talks
[Iran Press TV Latest] North Korea's leader Kim Jong-Il has reportedly expressed his willingness to resume long suspended talks over his country's nuclear weapons program.


Gosh. Is it Friday already?


South Korean media reports that Kim Yung-Il has made the pledge in a meeting with his Chinese counterpart Hu Jintao.

Pyongyang walked out of the talks in 2009 after the UN toughened its sanctions over North Korea's long-range missile test.

Kim's alleged remarks come as tensions have risen between Pyongyang and Seoul.

This comes after a South Korean ship sank near disputed waters in March.

Seoul suspects that Pyongyang may be responsible. It says it will not return to the six-party talks on the North's nuclear program before an investigation into the incident is concluded.

China, a member of the six-party group, has said that negotiations are the best way to denuclearize the Korean Peninsula.
Posted by: Fred || 05/07/2010 00:00 || Comments || Link || E-Mail|| [6462 views] Top|| File under: Commies
Kim appears to have left Beijing for N. Korea
[Kyodo: Korea] A special North Korean train believed to be carrying the country's leader Kim Jong Il left Beijing on Thursday afternoon, a sign that he may have begun a trip back home after wrapping up a four-day visit to China.

As was the case of Kim's previous visits to China, Chinese and North Korean state media are likely to report his latest visit for the first time once the train crosses the border. The train, which left Beijing Station around 4:30 p.m., is expected to cross the border into North Korea early Friday morning.

A diplomatic source quoted a former senior Chinese Communist Party official as saying that Kim's ''visit to China is happening.'' The former official also acknowledged that photos and images capturing Kim on Monday in Dalian were those of him.

It is unusual for a person related to the party to acknowledge facts ahead of the release of official reports.

On Wednesday, Kim was believed to have met with President Hu Jintao, and the two are likely to have discussed the stalled six-party talks on North Korea's nuclear programs and China's economic assistance to Pyongyang featuring increased investments and food and energy aid.

The two may also have exchanged views on the sinking of a South Korean warship in late March, which Seoul suspects was torpedoed by North Korea. Pyongyang has denied any involvement in the incident, which left 40 crew members dead and six others missing.

Kim was believed to have met with Hu and other members of the Chinese leadership for about five hours, including dinner, at the Great Hall of the People.

Some South Korean media said Kim's third son and possible heir Kim Jong Un accompanied his father and may have been introduced to the Chinese leadership. But diplomatic circles in Beijing questioned such reports.

There were signs that the 68-year-old North Korean leader would leave Beijing for home on Thursday. The Diaoyutai State Guesthouse, where Kim was believed to have spent a night Wednesday, said it will accept reservations from the public from Friday.

A hotel in the Chinese border city of Dandong, where the special train is expected to pass, said it was not accepting guests Thursday. The hotel, which stands by a steel bridge linking China and North Korea, is a good observation post for trains traveling between the two countries.

On Thursday, a motorcade believed to be carrying Kim left the guesthouse at about 9:10 a.m. He was believed to have inspected a biotechnology research institute in the morning.

Kim appeared to have stayed at the guesthouse in the afternoon, possibly holding talks with senior Chinese officials, because cars believed to have carried them were seen entering and leaving the guesthouse.

Some sources had referred to the possibility that Kim and Hu on Thursday evening may watch a remake of the Chinese classic opera ''A Dream of Red Mansions,'' which North Korea's Phibada Opera Troupe will perform in Beijing from Thursday to Sunday.

The North Korean leader arrived in Beijing by car on Wednesday afternoon after visiting Tianjin southeast of the capital, Dalian in Liaoning Province and Dandong in the same province.

Kim arrived in Dandong from Pyongyang by special train early Monday. It is his first visit to China since January 2006 and fifth since becoming the country's top leader in 1998.

Kim's visits to the two port cities of Dalian and Tianjin en route to Beijing indicate Pyongyang's willingness to prop up the economy through trade and investment in Rason, a special economic zone that North Korea designated as a special municipality in January, and other areas.

North Korea quit the six-way denuclearization talks in April 2009 in protest at the U.N. Security Council's censure of what the country said was a rocket launch the same month but which was widely seen as a long-range missile test.

In May the same year, Pyongyang fueled tensions by detonating a nuclear device for the second time, a move that resulted in increased U.N. sanctions on the country.

North Korea has said it wants U.N. sanctions lifted and talks with the United States on a peace treaty to formally end the 1950-1953 Korean War before it rejoins the six-way talks.
Posted by: Fred || 05/07/2010 00:00 || Comments || Link || E-Mail|| [6484 views] Top|| File under: Commies
Home Front: WoT
Four Gitmo reporters banned by Pentagon
The Pentagon has banned four journalists from covering military commissions at Guantanamo Bay because they published the name of a witness after being told he must only be identified as "Interrogator No 1". In an email to their editors, Pentagon spokesman Colonel Dave Lapan explained the ban by writing: "Your reporters published the name of a witness whose identity was protected in court."

The offending reporters are Carol Rosenberg (Miami Herald), Michelle Shephard (Toronto Star), Paul Koring (Globe and Mail), and Steven Edwards (Canwest News Service). The trial they were covering was of Omar Khadr, a 23-year-old Canadian prisoner who is charged with killing a US soldier in Afghanistan.

All four news organisations said they would appeal against the ban, which one called "absurd". They pointed out that the interrogator's name has been in the public domain since 2005, when he was convicted by a court martial of abusing detainees in Afghanistan in 2005. He was publicly identified as Khadr's interrogator in March 2008, during a hearing at Guantanamo, and subsequently gave an on-the-record interview to Shephard.

This article starring:
Omar Khadr
Posted by: ryuge || 05/07/2010 09:31 || Comments || Link || E-Mail|| [6488 views] Top|| File under:
How Media Coverage and Turf Wars Crimped The Times Square Case
Details about the Times Square investigation were all over the local newspapers, even as authorities were still trying to puzzle out who was responsible. Any element of surprise that law enforcement might have had was evaporating.

To be fair, law enforcement was partly to blame. In many cases, it was the source of the information and leaks. But there seemed to be an extra level of frustration about the leaks in this case. As one law enforcement official told NPR, "Our operational plans were being driven by the media, instead of the other way around. And that's not good."

Then it got worse: Reporters started showing up at Shahzad's house in Shelton, waiting for the arrest to happen. Shahzad was actually up the road at a ramshackle apartment he had rented in Bridgeport. That's where officers were watching him -- but apparently that also was leaked. A TV reporter showed up there and waited.

For the arresting officers, there was another wrinkle. They knew from running Shahzad's name through databases that he had purchased a gun in March. If the suspect was following the media reports, he knew the noose was tightening and might try to shoot his way out. They had to fundamentally change how they were going to approach the house to prepare for that possibility.

But Shahzad surprised them by leaving the apartment. He went to a local supermarket and they lost track of him. NYPD Commissioner Ray Kelly told NPR on Wednesday that they lost him for about three hours. When they finally caught up with Shahzad just before midnight Monday on a plane bound for Dubai, he smiled at the officers and said, "I've been expecting you. Are you NYPD or FBI?"
Posted by: Nimble Spemble || 05/07/2010 07:08 || Comments || Link || E-Mail|| [6471 views] Top|| File under:
India-Pakistan
Pakistain distances itself from condemned Mumbai gunman
[Dawn] Pakistan on Thursday distanced itself from the Pakistani gunman sentenced to hang over the 2008 Mumbai attacks but called for perpetrators of the siege to be brought to justice.

An Indian judge imposed the death penalty against 22-year-old Mohammed Ajmal Amir Kasab on four counts of murder, waging war against India and conspiracy and terrorism offences.

"We would appreciate that our legal experts need to go through the detailed judgment," Pakistani foreign ministry spokesman Abdul Basit told reporters in Islamabad when asked about the death sentence.

"Pakistan has strongly condemned the horrific Mumbai attack. It is important that culprits are brought to justice," he added.

Asked whether Pakistan would provide legal assistance to Kasab, or a Pakistani-American charged with terrorism in the United States over a failed New York bomb attack, however, Basit said distinctions needed to be made.

"It is incumbent upon the government of Pakistan to provide whatever assistance possible to all its nationals abroad.

"Having said that we need to draw a distinction as to where the assistance is required and where it is not," the spokesman said.

Pakistan has said it will soon consult India on fixing a date to meet with a view towards resuming a peace process, which New Delhi suspended after blaming the Mumbai carnage on Pakistani-based militants.

The prime ministers of India and Pakistan agreed to work towards resuming their frozen peace dialogue at their first direct talks in nine months, held last week on the margins of a regional summit in Bhutan.

India and the United States blamed Pakistani-based militant group Lashkar-i-Taiba for the Mumbai attacks.
Posted by: Fred || 05/07/2010 00:00 || Comments || Link || E-Mail|| [6472 views] Top|| File under: Govt of Pakistan
Target killers need to be targeted: CCPO Quetta
CCPO Quetta Shabbir Sheikh said on Thursday that the only effective way to deal with target killings is by targeting the perpetrators.

He said those people who were sending the dead bodies of innocent people, should be taught a lesson by receiving dead bodies of people from their own group.

Speaking to the media, Sheikh said that 10 groups were involved in target killing incidents in Quetta. He also said that kidnappings for ransom were on the rise in the city and 50 groups were involved in this crime.

Sheikh said that arrests had been made in regards to target killings and investigations were currently underway.
Posted by: Fred || 05/07/2010 00:00 || Comments || Link || E-Mail|| [6471 views] Top|| File under: Govt of Pakistan
Iraq
Shia merger deal in Iraq a work in progress
BAGHDAD - An alliance between Iraq's two main Shi'ite political coalitions to form the next government is far from concluded, with potentially divisive issues such as the nomination of a prime minister still unresolved.

The announcement this week that Shi'ite Prime Minister Nuri al-Maliki's State of Law bloc and the Iraqi National Alliance (INA) would join forces in parliament was seen as a reminder to their Sunni-backed rival, Iraqiya, that the next prime minister will come from the major Shi'ite coalitions.

The strong showing by the cross-sectarian Iraqiya, led by secular Shi'ite former Prime Minister Iyad Allawi, has raised Sunni expectations of a large role in government. Violence could ensue if they feel sidelined by majority Shi'ites.
Continued on Page 49
Posted by: Steve White || 05/07/2010 00:00 || Comments || Link || E-Mail|| [6466 views] Top|| File under:
Iraq says Kuwait reparations are unsustainable
[Al Arabiya Latest] Iraq cannot sustain its reparations payments to Kuwait for Saddam Hussein's 1990 invasion, which it says are the highest paid by any country in history, Oil Minister Hussein al-Shahristani said Thursday.

"Iraq has paid Kuwait enormous amounts of compensation for its losses and we do not know of any country in the world that has paid such high sums," Shahristani told reporters in Baghdad.

"The sum of money that Germany paid to France and Britain is less than what Iraq has paid to Kuwait, even though that was a world war and the losses were considerable."

On April 13, Adnan Abdulsamad, head of the Kuwaiti parliament's budgets committee, said the emirate had so far received $17.5 billion out of the $41.8 billion approved by a United Nations special compensation fund.

"Iraq cannot continue to make these payments and has made this known to the U.N. Security Council," Shahristani said. "We call on our Kuwaiti brothers to work together with us to forget the past, which has cost our country more than our neighbors."

Following World War I, the Treaty of Versailles required Germany to pay reparations of 132 billion gold marks (around $31 billion at the time) but Germany repeatedly argued for the amount to be reviewed and ceased payments after Hitler came to power in 1933.

After World War II, Germany was required to pay $315 million, equivalent to around $4.1 billion in current money after accounting for inflation.

Iraq is required to put five percent of its oil revenues into a U.N. reparations fund, which has so far paid out $28.9 billion to claimants.

Since Saddam's overthrow in the U.S.-led invasion of 2003, Iraq has repeatedly appealed to Kuwait and other countries to waive tens of billions of dollars in compensation and debt payments.

The bulk of the money is owed to Kuwait and Saudi Arabia.

Iraq also owes Kuwait around $16 billion for loans Saddam took out to fund his 1980-88 war with Iran, which was largely bankrolled by the oil-rich Gulf states.

As it has struggled with insecurity and a raft of economic problems since 2003, Iraq has appealed for the percentage taken out of its oil revenues to be reduced.

In July, U.N. chief Ban Ki-moon urged Iraq to consider investments and other alternatives to resolve its reparations dispute with Kuwait, and pressed the Security Council to help Baghdad meet outstanding obligations.

Last September, Kuwaiti Foreign Minister Sheikh Mohammad al-Sabah said his country is considering a proposal by Ban to recover the unpaid compensation by investing in joint ventures in Iraq.
Posted by: Fred || 05/07/2010 00:00 || Comments || Link || E-Mail|| [6491 views] Top|| File under: Iraqi Baath Party
Kurds to back new coalition choice for Iraq's PM
[Al Arabiya Latest] Iraq's main Kurdish political bloc will accept the candidate for prime minister chosen by the new Shiite coalition of incumbent Prime Minister Nuri al-Maliki, a top official said on Thursday.

"We will not veto anyone chosen by the alliances to take up the post of prime minister," said Roz Nawri Chawis, the autonomous Kurdish region's deputy prime minister.

Maliki's State of Law Alliance and the Iraqi National Alliance (INA) led by Shiite religious groups announced on Tuesday that they were forming a new coalition following the March 7 parliamentary elections.

The move was aimed at squeezing out a secular coalition led by ex-premier Iyad Allawi, whose Iraqiya bloc won the election with 91 seats but failed to build a parliamentary majority.

The new Shiite coalition is also four seats short of the 163 needed to form a parliamentary majority but the Kurdish Alliance, comprised of Kurdistan's two long-dominant political blocs, has said it will join it.

"We welcome the unity of our key allies and we expect to open a serious dialogue with them, because Iraq cannot move forward without the participation of its entire people," Chawis said.

He was speaking in the holy Shiite city of Najaf in southern Iraq after a meeting with Grand Ayatollah Ali Husseini al-Sistani, Iraq's most revered Shiite cleric.

Although Maliki won more votes than any single candidate, he is reviled by the Sadrist bloc of radical Shiite cleric Moqtada al-Sadr and by the Supreme Iraqi Islamic Council, the two main groups within the INA.
Posted by: Fred || 05/07/2010 00:00 || Comments || Link || E-Mail|| [6469 views] Top|| File under:
Israel-Palestine-Jordan
Abbas warns of Hamas arms smuggling
RAMALLAH, West Bank — The ineffectual Palestinian president on Thursday accused Hamas of smuggling large amounts of weapons into the West Bank as part of the militant group's efforts to undermine his administration.

President Mahmoud Abbas' his swipe at his Hamas rivals comes at a sensitive time, with the Palestinians divided between rival governments and U.S.-brokered indirect peace talks with Israel getting under way. Abbas said his security forces have confiscated most of the smuggled weapons.

Hamas seized control of the Gaza Strip from Abbas' forces three years ago, and the two factions have been at odds since. Israel fears Hamas could also stage a violent takeover in the West Bank, and those security concerns, along with the Palestinian factions' failure to reconcile, are likely to be key issues in the new round of peace talks.

In a newspaper interview published Thursday, Abbas accused Hamas of undermining efforts to reconcile the two factions by challenging his administration's power in the West Bank.

"What they are doing is smuggling weapons and explosives and storing them in the West Bank,' he told the London-based Arabic paper Sharq al-Awsat. "On a daily basis, we find caches of weapons and big amounts of explosives.'

Despite Abbas' allegations, Hamas appears to be significantly weakened in the West Bank after a lengthy crackdown. Dozens of Hamas militants are in either Israeli or Palestinian jails, and most arms busts by Abbas' forces yield only small weapons caches.

Omar Abdel-Raziq, a Hamas lawmaker in the West Bank, called Abbas' allegations "absolutely not true.' He accused the president of trying to curry favor with the Americans and Israelis.

Israeli defense officials have expressed satisfaction with the performance of Abbas' security forces in recent months. Palestinian forces trained in a U.S.-sponsored program now maintain law and order in most West Bank cities. There was no direct Israeli response to Abbas' comments, but the defense officials said they were unaware of any significant arms stockpiling by Hamas in the West Bank.
Posted by: Steve White || 05/07/2010 00:00 || Comments || Link || E-Mail|| [6470 views] Top|| File under:
Olde Tyme Religion
Muslim Group Demands Loyalty to America
National VP of the Ahmadiyyah Muslim Community in the U.S. takes religious stand against terrorism - he is actually asked why CAIR does not do the same and gives a blunt answer*. A 4-minute video at the link.

*Of course, the Sunnis and Shiites consider all Ahmadiyyas apostate by definition, and they are terribly persecuted in Pakistan for it.
Posted by: || 05/07/2010 11:50 || Comments || Link || E-Mail|| [6511 views] Top|| File under:
Syria-Lebanon-Iran
Thieves Myrmidons steal 11 bronze statues in Tehran
TEHRAN, Iran — Religious motives appear to be behind the recent theft of 11 bronze statues of Iranian national heroes that have been stolen from the capital's public parks, a local official said Wednesday.

In a string of thefts that started in late March, unknown culprits have used heavy equipment to rip the statues from their pedestals and then carted them off. The thievery has prompted city officials to postpone erecting new statues in the capital.

Tehran city council official Morteza Talaei said the thieves appear to be from a "specific group" and are acting out of religious convictions. "It appears that currents and groups that see these statues as contrary to their religious and cultural beliefs are involved," Talaei was quoted as saying by the official IRNA news agency.

The statues all depict prominent Iranians, which could contradict a strict interpretation of Islam that bans the depiction of human form in art.

Among the 11 statues that have disappeared, two of them were of Sattar Khan and Bagher Khan, national heroes of Iran's 1906 constitutional revolution. Another depicted Ali Shariati, a contemporary thinker, while a fourth statue was of the famous Iranian poet Shahriar.

According to local newspaper reports, the stolen statues were worth between $12,000 and $50,000 apiece.

IRNA said thieves failed to steal a 12th statue in southern Tehran on Tuesday.

The semiofficial Mehr news agency says a Tehran traffic control camera recorded footage of the uprooting of one of the statues. Investigators are using the video to track the thieves down.

There are no reports yet available if any suspects have been arrested. Officials say the statues could have not been stolen without heavy tools.
Posted by: Seafarious || 05/07/2010 00:33 || Comments || Link || E-Mail|| [6490 views] Top|| File under:
Iran invites UN Security Council members to dinner
UNITED NATIONS - Iranian Foreign Minister Manouchehr Mottaki has invited all 15 members of the UN Security Council to attend a dinner on Thursday evening in New York, diplomats said. "All 15 members will be represented at this dinner,' a UN diplomat told AFP on condition of anonymity.


Thanks but we're doing our hair ...

The unexpected invitation was issued on the sidelines of the review of the Non-Proliferation Treaty review at UN headquarters. It came as the five permanent Security Council members — China, the United States, France, Britain and Russia — began talks on a fourth sanctions resolution against Iran over its controversial nuclear program.

"We see it as another opportunity for Iran to show the council that it is prepared to meet it's obligations and play by international rules,' a US official told AFP, speaking on condition of anonymity.


Oh great, so we're not doing our hair ...

"We'll make sure this fact is understood by all members so that this is not an opportunity for obfuscation by Iranian officials,' the official said.

The dinner "is also an indication that the Iranians recognize that the efforts in the Security Council and elsewhere to get them to live up to their obligations are isolating them from the rest of the world and doing them harm,' the official added.
Posted by: Steve White || 05/07/2010 00:00 || Comments || Link || E-Mail|| [6469 views] Top|| File under:
Biden threatens Iran with isolation
[Iran Press TV Latest] US Vice President Joe Biden renews western accusations against Iran's nuclear program, which he alleged could trigger an "arms race" in the Middle East.

"Iran's nuclear program violates its obligations under the Nuclear Non-Proliferation Treaty (NPT) and risks sparking a nuclear arms race in the Middle East," said Biden, at the start of a European tour in Brussels on Thursday.

"Tehran faces a stark choice; abide by international rules and rejoin the community of responsible nations, which we hope for, or face further consequences and increasing isolation," AFP quoted Biden as saying.

Washington accuses Tehran of pursuing a military nuclear program -- a claim strongly rejected by the Islamic Republic.

The International Atomic Energy Agency (IAEA), which has conducted the largest amount of inspection in the history of the body on Iran's nuclear program, has not found any evidence to support such a claim.

Tehran, which is a member of the IAEA and a signatory to the NPT, has repeatedly declared that its nuclear program is solely aimed at the peaceful applications of the technology.
Posted by: Fred || 05/07/2010 00:00 || Comments || Link || E-Mail|| [6470 views] Top|| File under: Govt of Iran
Who's in the News
61
[untagged]
5
TTP
4
Commies
2
Govt of Pakistan
2
Govt of Iran
1
Iraqi Baath Party
Bookmark
E-Mail Me
The Classics
The O Club
Rantburg Store
The Bloids
The Never-ending Story
Thugburg
Gulf War I
The Way We Were
Bio
Merry-Go-Blog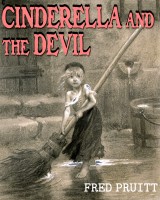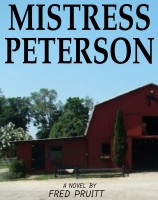 On Sale now!


A multi-volume chronology and reference guide set detailing three years of the Mexican Drug War between 2010 and 2012.

Rantburg.com and borderlandbeat.com correspondent and author Chris Covert presents his first non-fiction work detailing the drug and gang related violence in Mexico.

Chris gives us Mexican press dispatches of drug and gang war violence over three years, presented in a multi volume set intended to chronicle the death, violence and mayhem which has dominated Mexico for six years.
Click here for more information


Meet the Mods
In no particular order...


Steve White
Seafarious
Pappy
lotp
Scooter McGruder
john frum
tu3031
badanov
sherry
ryuge
GolfBravoUSMC
Bright Pebbles
trailing wife
Gloria
Fred
Besoeker
Glenmore
Frank G
3dc
Skidmark
Alaska Paul



Better than the average link...



Rantburg was assembled from recycled algorithms in the United States of America. No trees were destroyed in the production of this weblog. We did hurt some, though. Sorry.
35.172.111.71

Help keep the Burg running! Paypal: