-Short Attention Span Theater-
Pope tells Catholics to get bonking multiply
Pope Benedict XVI told Catholics to have more babies "for the good of society," saying that some countries were being sapped of energy because of low birth rates.


True, and a sense of national identity because of all the people you have to import to make up the loss.


"Having children is a gift that brings life and well-being to society," he told about 15,000 people at his weekly audience in the Vatican, to which he arrived by helicopter from his summer residence southeast of Rome.

He said the decline in the number of births "deprives some nations of freshness and energy and of hopes for the future incarnate in children."


"And bigger welfare checks," Chirac.


The pope also spoke of "the security, the stability and the force of a numerous family."


"And bigger welfare checks," Chirac.


Although the Vatican bans all forms of articial contraception, this is widely ignored even in predominantly Catholic countries such as Italy and Spain, which have some of the lowest birth rates in the world.

The pontiff regretted that God is "unhappily often excluded or ignored" in many societies.

"A sound society certainly is born out of the commitment of all of its members, but it also has a need of the blessing and support of God," he said.



When I read this, I get the Monty Python song "Every Sperm is Sacred" playing in my head.



Posted by: mmurray821 || 08/31/2005 18:41 || Comments || Link || E-Mail|| [509 views] Top|| File under:
Neb. Residents Plagued by Gibberish Calls
Residents just don't understand the gibberish. Paul Perkins eyed the strange number on his phone when he received a call early Saturday morning. He let voicemail take it. The caller filled the message with three minutes of gibberish. "I get this long, jumbled up message, and I couldn't understand a word of it," Perkins said.

Kearney residents and businesses have been receiving these random phone calls by a caller that is having a hard time speaking English, and a hard time understanding that he has the wrong number. The caller called Perkins twice over the weekend and his employer, Crossroads Ford, received four calls. The gibberish is nothing new to the Kearney Police Department as the caller seems to like the 308 area code, said police chief Dan Lynch. The calls do not seem to have criminal intent and cannot be part of a scam, because no one can understand the caller, Lynch said. Lynch hopes the caller will find a new area code and prefix to dial soon. Otherwise, residents are advised to simply block the number from their phones, ignore the calls and report excessive calls to police. And when reporting the problem, please speak clearly.


Hello? Mucky? Is that you?
Posted by: Chris W. || 08/31/2005 00:00 || Comments || Link || E-Mail|| [291 views] Top|| File under:
Britain
'Red Ken' Called To Task
London Mayor Ken Livingstone will face a disciplinary hearing for comparing a Jewish journalist to a Nazi concentration camp guard, England's local government watchdog said Tuesday.

The Standards Board for England said an investigation into charges that Livingstone "failed to treat others with respect and brought his authority into disrepute" had concluded that a disciplinary hearing should take up the matter.

The Adjudication Panel for England, which will conduct the hearing, could bar Livingstone from office for up to five years, censure him, order him to apologize or force him to undergo training, said a spokesman for the Standards Board.

The outspoken mayor has refused to say he was sorry for the comment, which drew calls for contrition from Holocaust survivors, the government's race-relations watchdog and even Prime Minister Tony Blair.

The mayor said he had not meant to offend the Jewish community when he asked Evening Standard reporter Oliver Finegold whether he had been a "German war criminal."

Finegold, who had approached the mayor for comment after a reception for the gay and lesbian community in February, replied that he was Jewish. Livingstone told the reporter he was "just like a concentration camp guard. You're just doing it because you're paid to, aren't you?" He referred to Finegold's employer as "a load of scumbags and reactionary bigots."
Posted by: Anonymoose || 08/31/2005 19:47 || Comments || Link || E-Mail|| [296 views] Top|| File under:
China-Japan-Koreas
Typhoon Talim pounds Taiwan
We're not the only ones. This one is almost as dangerous and just as big as Katrina.

TAIPEI - Powerful winds and torrential rains brought by Typhoon Talim pounded eastern Taiwan Wednesday as the central weather bureau warned residents across the island against floods.

Talim's center was 350 kilometers (217 miles) east southeast of Hualien county at 10:15 am (0215 GMT), the bureau said. With a radius of 250 kilometers, the typhoon was moving west northwest at a speed of 21 kilometers an hour, packing center winds of up to 184 kilometers per hour.

The bureau warned that Talim was gathering strength and threatened to bring heavy rains across the island overnight. Offices and schools were to close later Wednesday in cities in eastern and central Taiwan.
Posted by: Steve White || 08/31/2005 00:27 || Comments || Link || E-Mail|| [279 views] Top|| File under:
Europe
NRO: Paul Kirchhof - Germany's Art Laffer
Meet Paul Kirchhof, a pro-growth tax reformer who's as good as they come.

With a month to go before the general election and polls showing some erosion of support, Christian Democratic Union (CDU) leader Angela Merkel decided to add the Arthur Laffer of Germany to her campaign. Paul Kirchhof, 62, a University of Heidelberg professor and a former constitutional court judge, became the instant star of the team.

In Germany, the name Kirchhof, like Laffer, is synonymous with pro-growth tax reform. It began when Kirchhof was still sitting on the Federal Constitutional Court, the nation's highest court. From 1987 to 1999, he made a series of decisions mandating changes in tax policy. After leaving the bench, he developed what's been dubbed the "Kirchhof model" — a flat-tax plan that he's popularized in numerous newspaper op-eds.



This helps balance the survey that showed the majority of Germans preferred socialism.




Much more at link.




Posted by: Chuck
Posted by: Phoper Phaviting3670 || 08/31/2005 17:51 || Comments || Link || E-Mail|| [295 views] Top|| File under:
Houses Burning In France = Chirac Sez More Public Housing!
Once a statist, always a statist...


PARIS --President Jacques Chirac on Wednesday called for run-down apartment buildings to be renovated and for more public housing to be built, a response to three blazes that killed 48 people in recent months, most of them African immigrants.


Note from the article a day or so ago, one group tried to do their own electrical work.


The latest fire, on Monday, killed seven Africans, including four children. One of the victims was a 6-year-old boy whose desperate mother threw him from a fifth-floor window. "Faced with this situation, we must act," Chirac said in comments relayed by government spokesman Jean-Francois Cope. "What's urgent is to ensure the safety of people living in precarious housing."


'So to resolve this situation, I propose more precarious housing!'




The Soviet wedding cake design lives on.

Police planned to evacuate the capital's most run-down apartment buildings and squatters' homes. On Tuesday police evacuated one building, evicting one person.

Housing Minister Jean-Louis Borloo said that funding for new housing for those evicted was not a problem. "Money is not an issue in this affair," he told France-Info radio. "We just have organization problems, problems with speed. This takes time and it's complex."


Organization problems & problems with speed = non-market solutions.


"It's out of the question to leave these people in a situation of vital risk," he said.

Firefighters will install fire alarms in run-down buildings if needed, police said.
You mean implementing 'Anglo-Saxon' solutions? Sacre Bleu!!
The fire late Monday was around the corner from the Picasso Museum in the historic Marais district -- driving home the fact rundown housing exists even in Paris' higher-rent districts.


Um, have you dorks ever considered building codes and inspections?


The blaze started on the second floor of the building that was home to between 40 and 60 people from the Ivory Coast, about half of them in France illegally, police and city officials said.


Fred, where's that replacement Surprise Meter?


Police said they believed the blaze was accidental, noting numerous fire hazards. Residents had pirated electricity from a nearby building. Gas cylinders and mattresses cluttered the floors and had fueled the flames, police said.


My question - where was the freakin' landlord, summering on the Riviera?




He was next to the city housing inspector on the beach.

Authorities had labeled the building "very damaged" in 2003, and Paris officials ordered a city-controlled company to buy it last November to carry out renovations, according to police.


Why not fine the landlord & make him do the work? Oh, that's right, too 'Anglo-Saxon' of me. My bad...


The building's previous owner, Joseph O'Dru, accused Paris authorities of failing to honor several court orders instructing them to help him remove squatters.


I don't think that should relieve O'Dru's responsibility to a) fix things or b) turn off all utilities if they're squatters (probably of the unpaying variety).


The deaths have cast light on the plight of France's growing immigrant populations and the precarious conditions in which an estimated 2 million people live in France.


Then maybe you should consider reducing said population?


Only days earlier, on Friday, another Paris fire killed 17 African immigrants, including 14 children. In that blaze, officials ruled out an electrical short circuit, and raised the possibility that the blaze was caused by human action, suggesting arson or an accident. In April, 24 people died in a fire at a budget hotel that housed African immigrants near Paris' old Opera house.


Can't help but notice two common threads here...
Posted by: someone using the name of John Kerry || 08/31/2005 10:26 || Comments || Link || E-Mail|| [297 views] Top|| File under:
Berlin Mayor Welcomes Fetish Gathering
Berlin's mayor defended his decision to welcome a leather and fetish enthusiasts to the German capital and accused his conservative critics Tuesday of being "small-minded."
Mayor Klaus Wowereit sent a written greeting to participants in the Folsom Europe festival in Berlin this weekend, saying: "We are proud that people of varied origins and predilections feel at home in our city and celebrate together."


... in their own peculiar ways.

What, San Francisco was booked up?

A top regional official with the Christian Democrats described the message from Wowereit — an openly gay member of Chancellor Gerhard Schroeder's Social Democrats — as "unspeakable."


That's prob'ly why he wrote it...

"Glorifying violence and sadomasochistic excesses is to begin opting out of society," said Nikolas Zimmer, the conservative party's leader in the Berlin state legislature. The mayor brushed aside the criticism. "A greeting message is always an advertisement as well, above all for international guests — we want to see them in Berlin," he was quoted as saying in an interview with the tabloid Bild. "Mr. Zimmer is small-minded," he said. "Berlin is open — Mr. Zimmer has to learn that. ... And so long as nothing forbidden is happening, I expect tolerance."
Posted by: Fred || 08/31/2005 00:00 || Comments || Link || E-Mail|| [280 views] Top|| File under:
France boosts bird flu protection
France is taking extra measures to protect itself against bird flu, stockpiling drugs and vaccines and reinforcing health checks at airports. The government is ordering about 200m protective masks and enough anti-viral drugs for everyone in France, Prime Minister Dominique de Villepin said. Bird flu has killed at least 57 people across Asia since 2004, and fears are growing of a global pandemic.

Poultry stocks in Russia and Kazakhstan have recently been hit by the disease. A virulent strain of the disease deadly to humans, H5N1, has been detected in Russian birds. Concerns have been raised in the EU that migratory birds could spread the disease westwards. Finland is investigating a suspected case of bird flu. The World Health Organization has said that if the virus mutates and becomes capable of human-to-human transmission, a devastating pandemic is "inevitable".

"Reserves of anti-viral medicines, vaccines and protection measures for the population will be increased to the levels required to ensure the health of all French citizens in the event of any pandemic," a French government statement said. The French move comes after President Jacques Chirac called for a concerted global response to the threat, which he said may become "a crisis of great magnitude".
Posted by: Anonymoose || 08/31/2005 00:00 || Comments || Link || E-Mail|| [272 views] Top|| File under:
19 Bodies Exhumed From Bosnian Mass Grave
The bodies of 19 Muslim victims of a Serb attack — including nine members of a single family — have been exhumed from a mass grave in southern Bosnia, forensics experts said Tuesday. The grave contained the bodies of victims of an attack on the village of Ciser at the beginning of Bosnia's 1992-95 war. The forensic team began the exhumations Friday and finished on Sunday. Among the 19 bodies, the team found 12 women, said Sanja Mulac, head of the forensic team. Mulac said documents were found on most of the bodies but the remains will still undergo DNA analysis for further identification. Documents found at the site indicated nine members of a single family were among the victims, she said. Mulac said evidence also showed the victims were killed just yards from the mass grave.

Over the years, U.N. and local forensics experts in Bosnia have exhumed 16,500 bodies from more than 300 mass graves. Thousands of people remain missing and are presumed dead following the war.
Posted by: Fred || 08/31/2005 00:00 || Comments || Link || E-Mail|| [277 views] Top|| File under:
Home Front: Economy
NORTHCOM Activated
PETERSON AIR FORCE BASE, Colo. – As directed by the Secretary of Defense and in accordance with the National Response Plan, U.S. Northern Command (USNORTHCOM), is supporting the Federal Emergency Management Agency (FEMA) disaster relief efforts in the aftermath of Hurricane Katrina.
The impact of providing such assistance will not adversely affect military preparedness. Defense Department (DoD) support is provided on a reimbursable basis in accordance with the Robert T. Stafford Act.

A variety of requests for assistance have been made to USNORTHCOM, and because of the unique capabilities we bring to emergency and rescue operations, the effort to fill these requests is underway in each of the affected states.
As stated in the Posse Coimitatus Act, USNORTHCOM and the military may not act in a law enforcement capacity within the United States. Typical defense support of civil authorities in disasters includes logistics, communications and medical care. The Coast Guard, in peacetime, and the National Guard under state control are not bound by Posse Comitatus.

USNORTHCOM is providing and/or coordinating the following support:

• Defense Coordinating Officers (DCOs) and Defense Coordinating Elements (DCEs) in Clanton, Ala., Baton Rouge, La., Jackson, Miss., Tallahassee, Fla., to liaison between U.S. Northern Command, FEMA and the Department of Defense. (Tallahassee DCO redeployed)

• Maxwell Air Force Base, Ala., Naval Air Station Meridian, Miss., Barksdale Air Force Base, La., Alexandria, La., and Ft. Polk, La., as federal operational staging areas to expedite the movement of relief supplies and emergency personnel to affected areas.

• US Transportation Command is flying 8 swift water rescue teams from Calf. to Lafayette, La. These California-based teams provide approximately 14 personnel with vehicles and small rigid hulled boats who are highly trained and capable of rescuing stranded citizens from flooded areas.

• USS Bataan (LHD 5) and HSV Swift out of Naval Station Ingleside, Texas, sailed to the waters off Louisiana to provide support. Currently, the four MH-53s and two HH-60s off the Bataan are flying medevac and search and rescue missions in Louisiana. Bataan's hospital may also be used for medical support.

• The Iwo Jima Amphibious Readiness Group is preparing to sail from Norfolk, Va. loaded with disaster response equipment. The ARG consists of USS Iwo Jima (LHD 7), USS Shreveport (LPD 12), USS Tortuga (LSD 46), and USNS Arctic (T-AOE 8). The ARG will be off the Louisiana coast in 5 days.

• The hospital ship, USNS Comfort (T-AH 20), is departing Baltimore to bring its invaluable medical assistance to the Gulf region. The Comfort should reach the area in seven days.

• There are plans to bring USS Grapple (ARS 53) to assist with maritime and underwater survey and salvage operations.

• Three Army Helicopters from III Corps in Fort Hood, Texas, are in Baton Rouge and two more to Mississippi to assist with search and rescue and damage assessment.

• Five Air Force helicopters from the 920th Rescue Wing (RQW) at Patrick AFB, Fla., and the 347th RQW at Moody AFB, Ga., are in Mississippi for search and rescue missions. These aircraft are capable of nighttime search and rescue and will also transport FEMA's Rapid Needs Assessment teams to gather critical information for state and federal emergency managers.

• USNORTHCOM established Joint Task Force Katrina to be the military's on-scene commander in support of FEMA. Lt. Gen. Russel Honore, commander of the First Army in Fort Gillem, Ga., is the JTF-Commander. JTF-Katrina will be based out of Camp Shelby, Miss.

• Standing Joint Forces Headquarters-North is providing an augmentation cell and its command and control vehicle to JTF-Katrina.

• JTF-Civil Support is providing a joint planning augmentation cell.

• USNORTHCOM's Joint Operations Center is on 24-hour duty in Colorado Springs, Colo., to facilitate any additional requests for assistance that may come from FEMA representatives.
Posted by: Anonymoose || 08/31/2005 21:27 || Comments || Link || E-Mail|| [281 views] Top|| File under:
Canada offers assistance
The Federal Government is offering help to the victims of Hurricane Katrina, including medical supplies.

Deputy Prime Minister Anne McLellan says Canadian health authorities have offered to send emergency medical supplies from the country's emergency stockpile.


Realistically, this is about the only thing that might be helpful. Thanks, eh?


The Foreign Affairs Department is warning Canadians to avoid travel to the storm-ravaged regions.

There are no reports of any Canadian deaths along the Gulf Coast.

Also note that that "shitty little country" has offered assistance.

Jan Egland's country is apparently being rather stingy so far.

Posted by: Jackal || 08/31/2005 18:40 || Comments || Link || E-Mail|| [282 views] Top|| File under:
Home Front: Tech
Blogger Faces Lawsuit Over
In a legal case being watched closely by bloggers, an Internet company has sued the owner of a Web log for comments posted to his site by readers.

Traffic-Power.com sued Aaron Wall, who maintains a blog on search engine optimization – tactics companies use to get themselves to appear higher in searches at Google, Yahoo and elsewhere – alleging defamation and publication of trade secrets. The suit, filed in a Nevada state court earlier this month, also listed as defendants several unnamed users of the blog.
At issue are statements posted in the comments section of Mr. Wall's blog, SEOBook.com. Many blogs allow readers to post comments, often anonymously, and Mr. Wall's blog included several reader submissions that blasted tools sold by Traffic-Power.com.

Traffic-Power.com said in the suit that confidential information about the company has been published on the blog, and it accused Mr. Wall of publishing "false and defamatory information," but it didn't identify any of the material in question.

Legal analysts said the case falls into somewhat murky legal territory, but that Mr. Wall may have some protection from liability under federal law. Courts generally have held that the operators of computer message boards and mailing lists cannot be held liable for statements posted by other people. Blogs might be viewed in a similar light, they said...
Posted by: Anonymoose || 08/31/2005 17:19 || Comments || Link || E-Mail|| [280 views] Top|| File under:
Home Front: Economy
Town-by-town glance of Miss. coastal damage
Overall: U.S. 90 buried under inches - or feet - of sand ... communications down, transportation systems demolished ... medical services crippled ... high-water marks set by Camille shattered.

Bay St. Louis: Whole neighborhoods washed away ... highway and railroad bridges to Biloxi demolished.

Biloxi: Legacy Towers condos survive ... Ryans, Red Lobster, Olive Garden washed away along U.S. 90 ... Lighthouse still standing.... Biloxi-Ocean Springs Bridge gone ... bottom floor of the library and the home of Jefferson Davis home, Beauvoir, destroyed ... . Sharkshead Souvenir City gone ... Edgewater Village strip shopping center gutted ... Also gone: the steeple of historic Hansboro Presbyterian Church; Waters Edge II apartments; Diamondhead Yacht Club, the old neon McDonald's sign on Pass Road ... Massive damage in east end of city ... almost total devastation primarily south of the railroad tracks near Lee Street, Point Cadet and Casino Row ... Beau Rivage still stands ... Hard Rock Casino, originally scheduled to open this week, suffered 50 percent damages ... At least five casinos out of commission ... St. Thomas the Apostlic Catholic Church, which sits on U.S. 90, is gone.

D'Iberville: New addition to Tabernacle Missionary Baptist Church of D'Iberville destroyed; damage to sanctuary ... structural damage to D'Iberville High School ... hundreds of homes destroyed.

Gulfport: Gulf Coast Medical Center lost power and evacuated patients to Alabama hospitals ... Mississippi State Port lost its lifting facilities and cranes ... Historical Grass Lawn building destroyed ... Fun Time USA left with only bumper boats, pool and go-cart track ... numerous businesses and homes on Pass Road damaged or destroyed ... dozens of homes missing on Beach Boulevard ... fire chief estimates 75 percent of buildings have major roof damage, "if they have a roof left at all" ... the storm surge crossed the CSX railroad tracks ... heavy damage to Memorial Hospital ... first floor of the Armed Forces Retirement Home flooded ... 3 of 4 walls have collapsed at Harrison Central 9th Grade School in North Gulfport ... at least three firehouses with significant damage.

Hancock County: Emergency Operations Center swamped ... back of the county courthouse gave way.

Harrison County: Old courthouse building destroyed ... damage to virtually all shelters ... Lyman Elementary lost two buildings ... Woolmarket Elementary lost its roof ... West Wortham Elementary has significant roof damage.

Hattiesburg: A number of businesses and homes damaged in the area ... U.S. 49 and Highway 11 shut down ... Wind speeds of 95 mph.

Jackson County: Open Springs Hospital remained open for emergency treatment ... Roof peeled off Emergency Operations Center.

Long Beach: Most buildings within 200 yards of U.S. 90 disappeared ... Stately homes and apartment complexes that lined the shore are gone ... First Baptist Church is leveled.

Moss Point: Floodwater surrounded two hotels full of guests ... Much of downtown destroyed ... 20 feet of water flooded most of the city.

Pascagoula: Six blocks of Market Street destroyed ... Jackson County Emergency Management Agency had to relocate to the courthouse after the roof came off their building downtown ... roof came off the gym at St. Martin High School ... reports of flooding in the Chipley area.

Pass Christian: Bridge to Bay St. Louis destroyed, along with several other bridges ... Harbor and beachfront community gone ... in eastern part of city, water rose to more than 20 feet above ground level ... flooding on Beatline Road at the 90-degree turn ... . House in the middle of the road on Second Street.
Posted by: Steve || 08/31/2005 15:35 || Comments || Link || E-Mail|| [309 views] Top|| File under:
Aerial photos of Biloxi, Gulfport
Link goes to Sun Herald front page, photo link halfway down. Hurricane tossed all the casino barges well up on shore. Hwy 90 bridge to Ocean Springs is gone, it'll be years before that's repaired.
Posted by: Steve || 08/31/2005 15:19 || Comments || Link || E-Mail|| [424 views] Top|| File under:
Africa: Subsaharan
"Hey, where'd everyone go?"
GOMA, 31 Aug 2005 (IRIN) - The day after a dissident army leader in the east of the Democratic Republic of Congo (DRC) called for an insurrection, the 53rd Army Battalion and four companies of the 2nd Mixed Battalion in the east of the country went missing.

I've lost my keys a few times, but a battalion?

"We have launched an investigation into the whereabouts of the battalion and will arrest those who instigated the desertion," Adolphe Onusumba, the minister of defence, told IRIN on Tuesday. He said the 500 men of the 53rd, commanded by Maj Innocent Kabundi, disappeared on Friday from their base in the village of Burungu, 45 km north of Goma, capital of North Kivu Province.
Gen Gabriël Amisi, who commands the 8th Military Region in North Kivu, said on Tuesday that the four companies of the 2nd Mixed Battalion, under assistant battalion commander Capt Faustin Muhima, deserted their base in the town of Kanyabayonga, 109 km north of Goma. He would not specify how many soldiers were in the four companies.

That's right, this is a African army, famous for "ghost" soldiers. They may never have been there in the first place. Except on the payrole.


Most of the deserters are Congolese Tutsis. They are either from the former army that was overthrown in 1997 or combatants in a former eastern rebel group, the Rassemblement congolais pour la democratie (RCD). Armed groups from the country's civil war are supposed to have some of their fighters integrated into the new national army, in accordance with a 2002 peace agreement. Amisi said soldiers of the 2nd Battalion who deserted their base in Kanyabayonga had been resisting integration. "They fled because they did not want to go to the centre for integration," Amisi said.

On Thursday, a 17-page communiqué attributed to a dissident army general, Laurent Nkunda, was secretly distributed in Goma. The communiqué called for the renewal of hostilities against the government in Kinshasa. However, evidence that the troops deserted to join Nkunda's insurgency remains circumstantial.

Unless you count the fact they're missing
Posted by: Steve || 08/31/2005 15:06 || Comments || Link || E-Mail|| [278 views] Top|| File under:
Home Front: Economy
Gulfport Armed Forces Retirement Home Residents Evacuate
WASHINGTON, Aug. 30, 2005 – Officials at the Armed Forces Retirement Home in Gulfport, Miss., announced plans today to evacuate 416 now-homeless veterans from the hurricane-decimated home and move them to its sister facility here. Most of the veterans were preparing to leave Gulfport this afternoon by charter bus for the Armed Forces Retirement Home in Washington, which is preparing to house them in dormitory areas, according Sheila Abarr, director of public affairs and marketing for both homes. The veterans are expected to arrive here Sept. 1. Plans are being considered to airlift assisted-living and long-term-care residents to Andrews Air Force Base, Md., for movement to the Washington facility, Abarr said.

More than 400 of the home's 600 residents rode out the hurricane at the facility, but they cannot remain there without running water or electricity, Abarr said. Some have chosen to move in with family members, but an estimated 300 to 400 will arrive in Washington, where they will stay indefinitely, she said. The Gulfport facility has suffered $1 million in hurricane damage over the past three years, and additional damage caused by Hurricane Katrina will cost millions of dollars and take months to repair, according to the home's Web site.
Some buildings on the campus were knocked to the ground by Katrina's devastating winds, and the steel-and-concrete perimeter around the facility was destroyed, the Web site reported.

I'd say it's time to close this facility and move to a safer location.

Congress established a home for destitute Navy officers, sailors and Marines in Philadelphia during the War of 1812. The U.S. Naval Home eventually moved to Gulfport.
In the mid-1800s, Congress established an asylum for old and disabled soldiers in Washington, D.C., which later became the U.S. Soldiers' and Airmen's Home. Although the facilities operated separately for many years, Congress passed a law in the early 1990s combining the two facilities into the Armed Forces Retirement Home. Now an independent federal agency funded by a permanent trust fund that's made in part from 50-cent-a-month payroll deductions from active-duty troops, the home is self-sustaining and provides affordable, comfortable home with medical care and other amenities.
Posted by: Steve || 08/31/2005 14:59 || Comments || Link || E-Mail|| [279 views] Top|| File under:
Petroleum reserves tapped, EPA rules eased
WASHINGTON (AP) -- The Bush administration will release oil from federal petroleum reserves to help refiners affected by Hurricane Katrina, Energy Secretary Samuel Bodman said Wednesday. The move, which was expected later in the day, is designed to give refineries a temporary supply of crude oil to take the place of interrupted shipments from tankers or offshore oil platforms affected by the storm.

The U.S. Minerals Management Service said Tuesday that 95 percent of the Gulf of Mexico's oil output was out of service. Oil prices surged back above $70 in European markets on Wednesday but slipped quickly to $69.56 after disclosure of the decision involving the release of supplies from the Strategic Petroleum Reserve. Eight refineries were shut down due to Katrina -- half of them producing gasoline. The government's emergency petroleum stockpile -- nearly 700 million barrels of oil stored in underground salt caverns along the Texas and Louisiana Gulf Coast -- was established to cushion oil markets during energy disruptions. The production and distribution of oil and gas remained severely disrupted by the shutdown of a key oil import terminal off the coast of Louisiana and by the Gulf region's widespread loss of electricity, which is needed to power pipelines and refineries.

The Environmental Protection Agency, seeking to avert a severe supply crunch, announced it would temporarily allow the sale of higher-polluting gasoline in Alabama, Florida, Louisiana and Mississippi because those states can't provide enough fuel to consumers that meets Clean Air Act requirements.

Oh no, now Bush is going to poison the survivors with this unclean fuel! The horror!

The agency also said those states will be allowed to use motor vehicle diesel fuel with a sulfur content higher than the 500 parts per million standard for the next two weeks through ozone season.

Enviro moonbat cries of doom in 5, 4, 3..

President Bush, meanwhile, was returning to Washington on Wednesday to oversee the federal response to Katrina. He planned to chair a meeting of a White House task force set up to coordinate federal efforts, across more than a dozen agencies, to assist hurricane victims. Bush also was expected to visit the ravaged region by week's end, but details on that trip were in flux as the White House worked to make sure a presidential tour would not disrupt the relief and response efforts.

Bodman, speaking on CNBC, said the decision to release reserves was made late Tuesday. "In a word. It is going to be done," Bodman said. "Last evening it was approved and I think you'll be seeing an announcement about it later in the day. So we are doing everything we can to be responsive." He said the reserve was contained in five sites, four of which are operative. The site in New Orleans is not. Bodman said it was too early to say how much oil would be released.

He said his department was dealing with inquiries from three companies about getting oil from the reserve. On Monday, Citgo Petroleum Corp. asked for 250,000 to 500,000 barrels to ensure that its Lake Charles, La., refinery doesn't run out. "There is an issue with respect to getting electrical power so that we can operate the various pipe lines that supply fuel to the rest of the country," he said, noting that these facilities "deliver finished products, diesel and gasoline, to the Northeast and to the Southeast." "Our job is to get the infrastructure going again," Bodman said. "To the extent that we have delays in getting these pipelines functioning, then were are going to have the potential for gasoline shortages." Bodman said the administration will "do everything we can do to get fuel available to the rest of the country."

Of tapping the SPR, Bodman said: "Technically it's called an exchange of oil that we deliver today and that we will get oil back plus some interest, if you will, in the future. We will be tapping that today."
Interviewed on the Fox News' "Fox and Friends First," Bodman was asked if price gouging is taking place. "I would like to believe that in this time of crisis that all of us are going to pull together to try to deal with this very difficult circumstance and situation that's confronting not just this region, but this country," he replied. "We're hopeful of that, but if we have some bad actors, we have a mechanism to deal with it."
Posted by: Steve || 08/31/2005 14:26 || Comments || Link || E-Mail|| [427 views] Top|| File under:
Keesler Begins Recovery Operations
EFL:

KEESLER AIR FORCE BASE, Miss. – Base officials started assessment and recovery operations after declaring HURCON NORMAL yesterday and by evening provided the first hot meals to the 6000 military, civilian and family members who sheltered during Hurricane Katrina. "Initial reports showed drastic damage to the industrial and housing areas," said Maj Ray Mottley, 81st Civil Engineering Squadron Commander. "Approximately 50% of the base was underwater. The commissary, Base Exchange and some of base housing had more than six feet of water. "We don't have power on base due to the power outage in the local area. So we are using generators to power our critical facilities," explained Mottley, "However, the base hospital is completely without power at this time due to the water surge from the Back Bay which flooded the basement."

In spite of the power outage, the air field is operational during daylight hours, and other utilities are available. "We have a fully operational sewage system and drinking water," said 81st CES commander.

Base officials said 35 critical patients were medivaced to Wilford Hall, Lackland AFB, TX.
One of the base dining facilities provided the first hot meal to the 6000 base shelter residents Tuesday night. "The plan is to have two hot meals a day," said Mr Don Cook, 81st Services Director, "Once we get more cooks, we can provide a morning and evening hot meal."

"The safety, health, and well being of our Keesler family is our priority, said Brig Gen William Lord, 81st Training Wing Commander. "Thankfully our people who sheltered in one of our certified hurricane shelters are safe and we can now focus on reconstituting the base and reestablishing our mission. I'm proud how our team is working together to help each other make it through these difficult times. I want everyone to know we are not alone and will do everything we can to keep people safe and get them home as soon as possible." Base officials are in contact with the Federal Emergency Management Agency and with commanders from surrounding military bases who have offered assistance.
Posted by: Steve || 08/31/2005 11:48 || Comments || Link || E-Mail|| [401 views] Top|| File under:
Louisiana Martial Law Clarified
The state Attorney General's office on Tuesday sought to clarify reports in some media that "martial law' has been declared in parts of storm-ravaged southeast Louisiana, saying no such term exists in Louisiana law. But even though no martial law exists, Gov. Kathleen Blanco's declaration of a state of emergency gives authorities widespread latitude to suspend civil liberties as they try to restore order and bring victims to safety. Under the Louisiana Homeland Security and Emergency Assistance and Disaster Act of 1993, the governor and, in some cases, chief parish officials, have the right to commandeer or utilize any private property if necessary to cope with the emergency.
Authorities may also suspend any statute related to the conduct of official business, or any rule issued by a state agency, if complying would "prevent, hinder or delay necessary action'' to mitigate the emergency. It also gives authority the right to compel evacuations, suspend alcohol and weapons sales and make provisions for the availability and use of temporary emergency housing. The law gives mayors similar authority, except they do not have the right to commandeer private property or make provisions for emergency housing, according to a background brief prepared by the state Attorney General's office.
Posted by: Steve || 08/31/2005 10:18 || Comments || Link || E-Mail|| [298 views] Top|| File under:
"You Loot, I Shoot"
From NOLA.com:

Those trapped in the city faced an increasingly lawless environment, as law enforcement agencies found themselves overwhelmed with widespread looting. Looters swarmed the Wal-mart on Tchoupitoulas Street, often bypassing the food and drink section to steal wide-screen TVs, jewelry, bicycles and computers. Watching the sordid display and shaking his head in disgust, one firefighter said of the scene: "It's a f---- hurricane, what are you do with a basketball goal?" Police regained control at about 3 p.m., after clearing the store with armed patrol. One shotgun-toting Third District detective described the looting as "ferocious." "And it's going to get worse as the days progress," he said.

In Uptown, one the few areas that remained dry, a bearded man patrolled Oak Street near the boarded-up Maple Leaf Bar, a sawed-off shotgun slung over his shoulder. The owners of a hardware store sat in folding chairs, pistols at the ready. Uptown resident Keith Williams started his own security patrol, driving around in his Ford pickup with his newly purchased handgun. Earlier in the day, Williams said he had seen the body of a gunshot victim near the corner of Leonidas and Hickory streets. "What I want to know is why we don't have paratroopers with machine guns on every street," Williams said.

Like-minded Art Depodesta sat on the edge of a picnic table outside Cooter Brown's Bar, a chrome shotgun at his side loaded with red shells. "They broke into the Shell station across the street," he said. "I walked over with my 12-gauge and shot a couple into the air." The looters scattered, but soon after, another man appeared outside the bar in a pickup truck armed with a pistol and threatened Depodesta. "I told him, 'Listen, I was in the Army and I will blow your ass off,'" Depodesta said. "We've got enough trouble with the flood." The man sped away. "You know what sucks," Depodesta said. "The whole U.S. is looking at this city right now, and this is what they see."

In the Bywater, a supply store sported spray-painted signs reading "You Loot, I Shoot" and "You Bein Watched." A man seated nearby with a rifle in his lap suggested it was no idle threat. At the Bywater studio of Dr. Bob, the artist known for handpainted "Be Nice or Leave" signs, a less fanciful sentiment was painted on the wall: "Looters Will Be Shot. Dr. Bob."
Posted by: Steve || 08/31/2005 10:09 || Comments || Link || E-Mail|| [406 views] Top|| File under:
Oil companies begin inspecting damage in Gulf
Oil companies are getting their first glimpse today of facilities battered by Hurricane Katrina in the Gulf of Mexico. On a reconnaissance flight, Shell found damage to at least one of its facilities, its Mars platform, which it said "sustained topside damage" — the structure above the ocean housing controls, production equipment and quarters. The company said it plans to send crews via helicopter today to several of its facilities to perform detailed inspections.

BP started helicopter flyovers of several of its facilities today, and so far, the news has been good. "No damage was observed from these aerial overflights, but we'll know more when we get the folks on board to complete their more detailed onboard inspections," said Hugh Depland, a spokesman for BP. BP has already started to move small crews to some of its platforms. The crews will restart generators and inspect the facilities for damage prior to bringing them back on line. The company did discover a mobile drilling rig that had become adrift and ended up next to its Holstein platform.

On Monday, there were reports of several rigs that had gone adrift. The rigs are often equipped with electronic locator devices so the companies can locate and retrieve them when they come free of their moorings. Crews from drilling companies Noble and Transocean, which own two of the wayward rigs, are scheduled to fly out by mid-day to reestablish the rigs' operating systems. Anchor vessels and tugboats have been deployed to the two drifting rigs to remove loose anchor lines and hook up the rigs to towing bridles. The drilling companies plan to bring the rigs to shallow water or shipyards for repairs. Exxon Mobil, Conoco, Apache Corp. are also inspecting their facilities.

Kerr-McGee said it has returned 50 workers to its facilities in the western Gulf, which was spared the brunt of the storm. The company expects to be able to today to restart half of the 130,000 barrel of oil a day production it shut down over the weekend. "We're ramping it up throughout the day," said John Christiansen, a Kerr-McGee spokesman.

In all, more than 92 percent of the Gulf's oil output and 83 percent of its natural gas production was offline due to evacuations and shut downs completed in advance of the storm. More than a quarter of the nation's oil and gas comes from state and federal waters in the Gulf of Mexico.
Posted by: Steve || 08/31/2005 08:46 || Comments || Link || E-Mail|| [277 views] Top|| File under:
Massive federal relief effort underway
Edited to remove duplicate info.

Victims of Hurricane Katrina -- some of whom escaped with only their lives -- soon will get help from a massive federal relief effort led by the Federal Emergency Management Agency and the Pentagon.

The FEMA effort includes search teams to find victims trapped in the attics of their homes and rescuers specialized in searching collapsed buildings. Other teams will set up field hospitals, provide mortuary services and treat injured animals.

The Air Force said it was sending two large cargo planes to the region -- a C-5 Galaxy to Louisiana and a C-17 to Mississippi. Besides humanitarian aid, the C-5 is bringing in swift boats, which can maneuver in shallow floodwaters to ferry rescue workers and victims. The C-17 is outfitted to evacuate 36 sick and injured people at a time.

Aid agency officials have warned conditions might not improve in Louisiana and Mississippi for weeks, maybe months. FEMA is preparing to house "at least tens of thousands of victims ... for literally months on end," said Michael Brown, the agency's chief.

Louisiana Gov. Kathleen Blanco told reporters Tuesday after touring the affected areas in her state that "people are going to have to draw on their inner strength like we've never, ever had to do before. It's going to be, in some neighborhoods, total rebuilding." Life-saving work remains to be done, Blanco said. "We think there are still some regions that have not been reached" by rescue workers, she said.

On Monday, Blanco and officials in Mississippi urged evacuees and others to stay put, saying it was too dangerous for many people to return home. Blanco ordered re-entry routes guarded by state police.

The American Red Cross has launched the largest natural disaster mobilization in its history, larger than services for last year's four Florida hurricanes combined, said the organization's president, Marty Evans. "We had staged extensive supplies, meals, cleanup kits, hygiene kits -- all staged to come into the area as soon as the roads are passable," Evans said.

More than 75,000 people were being housed in nearly 240 shelters, and Evans said she expects the numbers to grow. "It's going to be a long-term operation," she said. "We're talking many, many weeks, months."

Seven of the 18 Urban Search and Rescue task forces FEMA has deployed were already in the region before the storm struck Sunday. Each consists of 70 people trained to conduct operations after earthquakes, tornadoes, floods, hurricanes and other disasters. They have enough food, water, batteries, fuel and camping supplies to be self-sufficient for several days, so they will not drain the resources of the communities they are there to help.

They also have search dogs, chainsaws, tools, bullhorns, spray paint for marking houses, and other gear. Such teams assisted at the 1995 Oklahoma City bombing rescue effort, at earthquakes in Turkey and Greece in 1999, and after the terrorist attacks of September 11, 2001. In addition, search and rescue teams from local governments around the country are on their way.

The 39 Disaster Medical Assistance Teams that FEMA has deployed include specialists to handle burns, pediatrics, crush injuries, surgery and mental health. Six teams are in the region, including five that arrived at the Superdome in New Orleans after the storm passed. The most deployed for any of the hurricanes last year was five, one official told CNN.
Posted by: Dan Darling || 08/31/2005 01:42 || Comments || Link || E-Mail|| [281 views] Top|| File under:
New Orleans Children's hospital under seige
Late Tuesday, Gov. Blanco spokeswoman Denise Bottcher described a disturbing scene unfolding in uptown New Orleans, where looters were trying to break into Children's Hospital.

Bottcher said the director of the hospital fears for the safety of the staff and the 100 kids inside the hospital. The director said the hospital is locked, but that the looters were trying to break in and had gathered outside the facility.

The director has sought help from the police, but, due to rising flood waters, police have not been able to respond. Bottcher said Blanco has been told of the situation and has informed the National Guard. However, Bottcher said, the National Guard has also been unable to respond.
Posted by: Dan Darling || 08/31/2005 01:41 || Comments || Link || E-Mail|| [367 views] Top|| File under:
Afghanistan/South Asia
Indian diplomats meet death row prisoner
LAHORE — Indian diplomats yesterday met a prisoner held on death row in Pakistan on bombing and spying charges, saying afterwards that they were hopeful of resolving the case. "I am sure both India and Pakistan would reach some sort of understanding on the issue," Deepak Kaul, visa counsellor at the Indian High Commission (embassy) in Islamabad, said after the two-hour meeting at a jail in Lahore.


Night. Bridge. Fog. Moonlight. Trenchcoats. Muttering voices. Menacing looks.

Sarabjit Singh's family says he is a farmer who crossed the border 15 years ago while drunk. His sister says her brother has been confused with a Manjit Singh, whom Pakistan wants for a series of bombings in Lahore in 1990. The case has caused uproar and protests in India, with Indian Prime Minister Manmohan Singh assuring the prisoner's relatives that he would speak to Pakistan's President Pervez Musharraf about the possibility of clemency.

After 15 years of litigation, the Pakistani Supreme Court upheld the lower court verdicts this month and ordered his hanging but set no date for the execution. The condemned man's lawyers are to apply for a judicial review and if that is turned down, their only hope would be a presidential pardon from President Musharraf.
Posted by: Steve White || 08/31/2005 00:23 || Comments || Link || E-Mail|| [286 views] Top|| File under:
Home Front: Economy
Cops, firefighters join New Orleans looting
Law enforcement efforts to contain the emergency left by Katrina slipped into chaos in parts of New Orleans Tuesday with some police officers and firefighters joining looters in picking stores clean.

At the Wal-Mart on Tchoupitoulas Street, an initial effort to hand out provisions to stranded citizens quickly disintegrated into mass looting. Authorities at the scene said bedlam erupted after the giveaway was announced over the radio. While many people carried out food and essential supplies, others cleared out jewelry racks and carted out computers, TVs and appliances on handtrucks.


Essential relief supplies, after all.

Some officers joined in taking whatever they could, including one New Orleans cop who loaded a shopping cart with a compact computer and a 27-inch flat screen television.

Officers claimed there was nothing they could do to contain the anarchy, saying their radio communications have broken down and they had no direction from commanders. "We don't have enough cops to stop it," an officer said. "A mass riot would break out if you tried."


I imagine one officer firing his pistol in the air, once, could bring considerable attention to the next 20 or so words he'd utter.

Inside the store, the scene alternated between celebration and frightening bedlam. A shirtless man straddled a broken jewelry case, yelling, "Free samples, free samples over here." Another man rolled a mechanized pallet, stacked six feet high with cases of vodka and whiskey. Perched atop the stack was a bewildered toddler.

Throughout the store and parking lot, looters pushed carts and loaded trucks and vans alongside officers. One man said police directed him to Wal-Mart from Robert's Grocery, where a similar scene was taking place. A crowd in the electronics section said one officer broke the glass DVD case so people wouldn't cut themselves. "The police got all the best stuff. They're crookeder than us," one man said.

Most officers, though, simply stood by powerless against the tide of law breakers. One veteran officer said, "It's like this everywhere in the city. This tiny number of cops can't do anything about this. It's wide open."

At least one officer tried futilely to control a looter through shame. "When they say take what you need, that doesn't mean an f-ing TV," the officer shouted to a looter. "This is a hurricane, not a free-for-all."

Sandra Smith of Baton Rouge walked through the parking lot with a 12-pack of Bud Light under each arm. "I came down here to get my daughters," she said, "but I can't find them."


"So I decided to get drunk instead," added the nominee for mother-of-the-year.

The scene turned so chaotic at times that entrances were blocked by the press of people and shopping carts and traffic jams sprouted on surrounding streets. Some groups organized themselves into assembly lines to more efficiently cart off goods.

Toni Williams, 25, packed her trunk with essential supplies, such as food and water, but said mass looting disgusted and frightened her. "I didn't feel safe. Some people are going overboard," she said.

Inside the store, one woman was stocking up on make-up. She said she took comfort in watching police load up their own carts. "It must be legal," she said. "The police are here taking stuff, too."
Posted by: Dan Darling || 08/31/2005 00:07 || Comments || Link || E-Mail|| [495 views] Top|| File under:
Pentagon sends ships, helicopters to Gulf Coast
Been wondering if this would happen. Air American thinks Bush has been playing golf (which he didn't do). Instead, seems he has been giving some commands, activating our troops to our shores. He did it again, stayed quiet, but accessed the situation and issued the necessary orders


The Pentagon effort includes the Navy amphibious assault ship USS Bataan, whose helicopters have been flying relief missions from off the Louisiana coast. The ship, which resembles a small aircraft carrier, can produce large quantities of fresh water and is equipped with 600 hospital beds.

Several other ships, including a rescue and salvage vessel and the USS Iwo Jima, another amphibious assault ship, are on their way from Norfolk, Virginia, the Navy said. The USNS Comfort, a floating hospital based in Baltimore, Maryland, will depart in coming days. A medical crew from Bethesda Naval Hospital will staff the ship. It has full hospital capabilities, including operating rooms and hundreds of beds.

More than 125,000 National Guard troops have been activated in 19 states and Washington, D.C., to help local agencies with traffic control, security, distributing food, and search and rescue, a Guard spokesman said.

The Coast Guard, whose crews have been assisting in the rescue of people stranded by high water in the New Orleans area, is recalling 550 reservists to assist in the relief effort.


These guys are working shifts around the clock


The Air Force said it was sending two large cargo planes to the region -- a C-5 Galaxy to Louisiana and a C-17 to Mississippi.


Lots of search & rescue teams on board


Besides humanitarian aid, the C-5 is bringing in swift boats, which can maneuver in shallow floodwaters to ferry rescue workers and victims. The C-17 is outfitted to evacuate 36 sick and injured people at a time. The Air Force also deployed MH-60 Black Hawk helicopters to Mississippi for search and rescue efforts.

The Pentagon's Northern Command was setting up a joint relief task force at Maxwell Air Force Base in Montgomery, Alabama, to coordinate military efforts with FEMA, officials said.


Let the Kos Kids weep, Bush is responding the best way he can, with our military resources. Thank you guys and gals, again.
Posted by: Sherry || 08/31/2005 00:00 || Comments || Link || E-Mail|| [497 views] Top|| File under:
Africa: Subsaharan
Campaigning Begins in Liberia
Two years after the end of more than a decade of conflict in Liberia, the country's first openly contested election campaign has begun. The race for president includes 22 candidates, the best known of whom are George Weah, 36, a soccer superstar who was the World Football Federation's player of the year in 1995, and Ellen Johnson Sirleaf, 66, a former United Nations official who was the leading opposition candidate in the last election -- which was won by former rebel leader Charles Taylor, who threatened to continue his brutal war unless elected.

Weah's star power has attracted a media spotlight, along with a front-runner designation in some reports. But Sirleaf has leveraged her extensive international contacts and her support from women to garner considerable backing at home and abroad. In addition, vigorous campaign efforts are being mounted by a number of other contenders, including Charles Brumskine, a former Senate leader; Winston Tubman, a former minister of justice who served until earlier this year as the United Nations Special Representative for Somalia; Nathaniel Barnes, a former finance minister; and Sekou Conneh, leader of one of the armed factions that helped drive Taylor from office in 2003.
Posted by: Fred || 08/31/2005 00:00 || Comments || Link || E-Mail|| [318 views] Top|| File under:
Home Front: Economy
Prisoners Riot, Take Child Hostages in New Orleans
Inmates at a prison in hurricane-ravaged New Orleans have rioted, attempted to escape and are now holding hostages, a prison commissioner told ABC News affiliate WBRZ in Baton Rouge, La.


Escalating crackdown on the agenda


A deputy at Orleans Parish Prison, his wife and their four children have been taken hostage by rioting prisoners after riding out Hurricane Katrina inside the jail building, according to WBRZ. Officials are expected to hold a press conference regarding the riots at 9 p.m. ET.

A woman interviewed by WBRZ said her son, a deputy at the prison whose family is among the hostages, told her that many of the prisoners have fashioned homemade weapons. Her son had brought his family there hoping they would be safe during the storm.


holding child hostages? clear the prison with live fire - shoot to kill these f*&kers
Posted by: Frank G || 08/31/2005 00:00 || Comments || Link || E-Mail|| [373 views] Top|| File under:
Who's in the News
91
[untagged]
1
al-Qaeda
Bookmark
E-Mail Me
The Classics
The O Club
Rantburg Store
The Bloids
The Never-ending Story
Thugburg
Gulf War I
The Way We Were
Bio
Merry-Go-Blog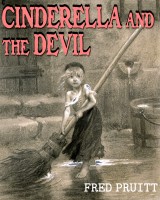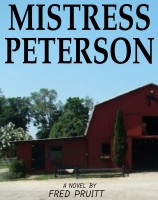 On Sale now!


A multi-volume chronology and reference guide set detailing three years of the Mexican Drug War between 2010 and 2012.

Rantburg.com and borderlandbeat.com correspondent and author Chris Covert presents his first non-fiction work detailing the drug and gang related violence in Mexico.

Chris gives us Mexican press dispatches of drug and gang war violence over three years, presented in a multi volume set intended to chronicle the death, violence and mayhem which has dominated Mexico for six years.
Click here for more information


Meet the Mods
In no particular order...


Steve White
Seafarious
Pappy
lotp
Scooter McGruder
john frum
tu3031
badanov
sherry
ryuge
GolfBravoUSMC
Bright Pebbles
trailing wife
Gloria
Fred
Besoeker
Glenmore
Frank G
3dc
Skidmark
Alaska Paul



Better than the average link...



Rantburg was assembled from recycled algorithms in the United States of America. No trees were destroyed in the production of this weblog. We did hurt some, though. Sorry.
18.215.33.158