Fifth Column
Tinseltown's Timidity on Terrorism
Page forward to page 16 at link - DC Examiner (.pdf)



How's this for a plot? There's this international conspiracy to acquire nuclear weapons and kill millions of Americans. The conspirators act with the aid of various governments, some of which pretend to be our friends. Some of these governments are ruled by medieval tyrants who keep many wives, rule by fiat and crush, behead, hang and otherwise mutilate dissidents, freethinkers, Christians and other inconvenient souls. Other governments are ruled by fascist dictators who invade their neighbors, subvert democracy, fund terrorists, collude with Western powers in criminal schemes, illegally smuggle nuclear materials, jail, starve and kill children while living high on the hog. All the while, these conspirators commit countless grievous acts of cruelty and barbarism. Though they may be savages, they're not mindless ones. They hatch brilliantly audacious schemes to bring down skyscrapers with hijacked planes. They attack naval ships with speedboats. They manipulate the Internet, the press and Western governments. Call me crazy, but somewhere in there I think there's enough material for Hollywood to make a pretty good movie.

Apparently I'm missing something. Consider, for example, "The Constant Gardener." Now, I haven't seen it yet, so I'm not offering a review of the movie. Besides, from what I hear it's a pretty good flick based on a novel by John Le Carré. The plot involves an elaborate conspiracy of Western governments and pharmaceutical companies who assassinate anyone who tries to uncover their fiendish plot to experiment on poor Africans for the benefit of rich Westerners. A trailer for the film declares that pharmaceutical companies are no better than arms dealers, preying on African poverty. The film's director told National Public Radio that the drug companies are the "perfect bad guys." Now, whatever the mistakes of pharmaceutical companies, I think it's fair to say, without much fear of contradictions, "Are you on crack!?"

I understand the war on terror is a controversial subject. I know there are sensitivities involved insofar as the terrorists claim to speak for Islam and therefore some care is necessary when dealing with the nature of the threat. But come on. The last major Hollywood film that dealt with a terrorist threat was "The Sum of All Fears," the 2002 film that started Ben Affleck's career on a downward glidepath to the center square on "Hollywood Squares." In the book, the bad guys were Islamic fundamentalists. But in large part thanks to a campaign from the Council on America-Islam Relations, the movie villains changed to a secret cabal of ultra-sophisticated, super-wealthy neo-Nazis. Whereas in real life, most neo-Nazis smash cans of beer against their heads while dancing in the woods, in Hollywood's vision they wear perfectly tailored suits and plot world domination from the highest corridors of power. Capitulating to CAIR's campaign, the director of the film wrote to the organization, "I hope you will be reassured that I have no intention of promoting negative images of Muslims or Arabs, and I wish you the best in your continuing efforts to combat discrimination."

No doubt CAIR is working tirelessly to receive similar letters from Hamas, Hezbollah, al-Qaida and other groups dedicated to promoting negative images of Muslims and Arabs by actually killing people, not merely pretending to on the big screen. The weirdest irony is that in the 1990s, before the war on terror, there were several depictions of Arab and Muslim terrorism on the big screen. The only realistic depiction of suicide-bombing I can recall was in the 1996 film, "Executive Decision." Other '90s films which apparently couldn't get made today include "The Siege," "The Peacemaker" and "True Lies." Political correctness about ethnic sensitivities only explains part of Hollywood's silence. Other ideological factors no doubt play a role, too. The notion that big corporations — even those committed to curing disease, prolonging lives and male pattern baldness — are the root of evil has a pedigree which predates the current obsession with identity politics. The post-Vietnam conviction of the Oliver
Stone crowd that America is most often the problem, not the solution, probably explains some of it, too.

There are practical explanations, too. A realistic, pro-American flick on the war on terror is a risky proposition for studios that make much of their money from foreign markets. One of the downsides of globalization is that pro-American movies don't sell well when much of the global movie audience doesn't like America. But none of this excuses that Hollywood's silence is deafening. It's hard not to think the entertainment industry really just doesn't think the war on terror isn't that big a deal, at least not compared to the war on drug companies.

And of course, AQ would never attack Hollywood, since a.) so few Americans would care, and b.) it'd be cutting off their nose to spite their face. Hey! Maybe that's the plot! Terrorists attack Hollywood!



Examiner columnist Jonah Goldberg is editor at large at the National Review Online and a syndicated columnist.


Posted by: Bobby || 08/31/2005 08:05 || Comments || Link || E-Mail|| [288 views] Top|| File under:
Home Front: Culture Wars
Horse Sense
A Washington man died recently from internal injuries he sustained while having sex with a horse. After his body was dropped off at a hospital, police discovered that out-of-towners had rented a rural farm and then made local animals available for use in bestiality. Yes, video taping was involved.

This disgusting story should have had a quick ending with the arrests of the operators of the human/animal sex farm and their swift punishment. However, police discovered that there is no law against bestiality in Washington. So, even though a man is dead from a very intimate injury, even though police confiscated hundreds of graphic videotapes of people having sex with animals, apparently nothing is to be done about it. Enter Republican state Senator Pam Roach, who announced plans to introduce legislation in the next legislative session to make it a felony in Washington to commit bestiality. "I found out that Washington is one of the few states in the country that doesn't outlaw this activity," she told me. "This has made Washington a Mecca for bestiality. People know it isn't against the law and so they come from other states to have sex with animals."

Roach told me she is receiving cooperation from the Democratic leaders of the legislature, but to her surprise, the proposed bill has stirred some controversy. The most prominent voice so far against outlawing bestiality is the Seattle Post Intelligencer's liberal columnist, Robert L. Jamieson Jr. In a July 23 column, Jamieson ridiculed Roach's proposal, writing that practices such as masturbation, oral sex, and gay sex were once considered wrong, too, and so why worry now about human/animal copulation if the animal isn't injured? "Human sex with animals remains a towering taboo, booty and the beast. But as Princeton University philosopher Peter Singer, the father of the animal rights movement, has put it, 'Sex with animals does not always involve cruelty.'"
Continued on Page 49
Posted by: Steve || 08/31/2005 10:42 || Comments || Link || E-Mail|| [321 views] Top|| File under:
Israel-Palestine
Gaza and Victory?
This makes basically the same point that Mark Steyn yesterday.


Palestinians believe they have both, but Israel intends to exchange one for the other.
by Joey Tartakovsky
Victor Davis Hanson's Private Papers

Q: Israelis fear that Gaza could become "Hamasland" after the withdrawal.
A: Let Israel die.

—Hamas spokesman, in an interview with the Saudi daily Asharq Al-Awsat, on August 18th.
The heartbreaking scenes in Gaza show us what the managed exodus of hundreds of families looks like. It means tearing down synagogues and kindergartens, exhuming graves, and ordering an armed force to resettle its own civilians against their will — at a cost of billions of dollars and what seems like as many tears. But Ariel Sharon's abandonment of Gaza is the act of a statesman.

For disengagement is in Israel's interests. Israel has no partner for peace among the Palestinians, nor any interest in waiting for one. Sharon began arguing in recent years that his country had better options than the continued occupation of lands crowded with 3.5 million Palestinians, the price for which Israel paid in terms of military, economic, and moral well-being. He observed, too, that if Israel didn't act to exclude Arabs, whose birthrate is fourfold that of Israeli Jews, Jews would, within decades, become a minority in lands under Israeli control. Sharon will withdraw settlers and soldiers from the conquered territories — Gaza first and parts of the West Bank (much) later — while finishing a fence to seal a favorable border.

It is, or should be, in Israel's diplomatic interests. The commitment to peace on the part of the "international community" is being tested: as Israel accedes to the decades-long demand of the United Nations and European and Arab states, will these groups pressure the Palestinians, too, to act for the sake of peace, as demanded by every Middle East peace text since Middle East peace texts began? We will see.

And disengagement is in the interests of Palestinians, who will soon have their chance to build a state. Theoretically, that is. There is little to suggest that Palestine will avoid the fate of its Arab neighbors: poverty, misrule, nepotism, and violence. But they won't have occupation to blame. The impending disaster of Palestine belongs to them, not Israel.

From the 1991 Madrid conference to the 1993 Oslo agreement to the 2003 "road map" and Geneva Accords, the resolution of the Israeli-Palestinian conflict was always premised on a negotiated give-and-take. For this reason, diplomats and editorialists alike chorused that "painful concessions" were essential. Disengagement is precisely this. But it is outside the old framework of reciprocal concessions. Only by understanding that the logic of negotiation is irrelevant here, i.e., that Israel is acting unilaterally in what it perceives as its best interests, can the unrequited abandonment of a key asset make sense. "We have not conceded on assets that give us an advantage, rather we have rid ourselves of a burden that it was not within our power to bear," writes Yediot Aharonot, an Israeli daily.

The Israeli sin is occupation and the Palestinian sin is terrorism. But now Israel makes redress. What have the Palestinians done? Nothing. Actually, that's not true: they've been busy partying. And praising themselves: "This pullout is the result of our sacrifice, of our patience," said President Mahmoud Abbas. In another speech: "The credit [for the withdrawal] goes to the martyrs." Abbas has no plans to confront the terrorists under his dominion. (Nor has a single terrorist been arrested during his tenure.) On the contrary, the martyrs are gearing up for a new round of holy war. Critics of the withdrawal warned that its greatest peril was that Hamas, Islamic Jihad, and Fatah would interpret Israel's sacrifice as their victory.

The critics were right. As Palestinian groups celebrate carnival-style, basking in praise from across the Arab world, one doubts that many of them actually believed that the end of occupation meant the end of fighting. Were that true, last week's events would be cause to lay down their rifles; instead, they seem readier than ever to discharge them. Unless, of course, occupation referred not to the '67 ceasefire borders, but to Israel proper. A newly-bold Hamas spokesman explains: "We do not and will not recognize a state called Israel. Israel has no right to any inch of Palestinian land."

The cutthroats of Hamas, like Jack the Ripper in his infamous letter to a London paper, have informed their pursuers that they shan't quit ripping till they do get buckled. Islamic Jihad took potshots at departing settlers, and even attempted a suicide bombing on the first day of evacuations, which Israel intercepted. But another bomber did make it through on the Sunday after withdrawal, maiming 10 in the city of Be'er Sheva. With these groups there is no "peace process." There is a war process. Israel must meet the next wave of Palestinian shootings, stabbings, rocket attacks, and suicide bombings with retaliation swift and fierce.

But this time around, after withdrawal, Israel need only concern itself with attacking, not defending, in Gaza. Nor can Palestinian aggressors dupe anyone with claims about "resistance to occupation." (Or maybe they can.) Masked Palestinian "fighters" parade in the streets as if disengagement was prompted by their labors. Let them turn their guns on Israeli soldiers and see what ensues.

At this turning point in Middle Eastern history, with a frightening and uncertain year ahead, it's worth reminding ourselves once more that we deal with two very different societies.

Both sides fight, but not for the same reasons. Israel fights to preserve its democracy; Hamas fights to establish theocracy. Israeli politicians seek public support by promising solutions and calm; Palestinian leaders do so by pledging struggle and martyrdom. Israelis are saddened when their army causes injury to innocent Palestinians and prosecute their soldiers who violate the law. Palestinians greet atrocities carried out in their honor with cheers, rationalization, and fireworks (or, as on 9/11, they hand out sweets). If Israelis march in the streets, they brandish placards; if Palestinians pour into the streets, expect automatic weapons.

If there wasn't a profound cultural asymmetry not only between Israel and Palestine, but between Israel and its neighbors, how else do you explain the absence of a single group sympathetic to Israel among 300 million Arabs? Why do only 2 out of 22 Arab states diplomatically recognize Israel? Why was "I Hate Israel" a major pop hit in Egypt, while the reverse could never be true? Why do the chief imams in Saudi Arabia preach racist hatred against Jews on a weekly basis, calling them "the sons of pig and monkeys," but chief rabbis in Israel never reciprocate? Where are the Palestinian peace marches? Is it that Palestinians have nothing to apologize for, nothing to concede, and no Israeli justice to recognize?

For Israelis, peace means not being searched at restaurant entrances, or having your blood turn cold at the sound of sirens, or spending 10% of your nation's GDP on defense. Above all it means not being killed in the midst of life's domestic harmonies by teenagers. If Palestinians behaved like Israelis, reconciling themselves to compromise, peace would be at hand. But if Israelis behaved more like Palestinians, prizing victory above peace, they might learn a valuable lesson. For disengagement cannot bring peace; the withdrawal is from the land, not the struggle. Nothing can bring Israel peace until Palestinian terrorism is routed. Victory precedes peace, and it is on victory that Israel must now concentrate.

— Joey Tartakovsky is assistant editor of the Claremont Review of Books.
Posted by: anonymous5089 || 08/31/2005 06:44 || Comments || Link || E-Mail|| [316 views] Top|| File under:
Iraq-Jordan
Pepe Escobar on the rivalry between Sistani and Khamenei
Secular voices in Tehran are adamant: Ninety percent of the political power in Iran is in Qom. One may be tempted to add that at least 70% of the political power in Iraq is also situated in Qom.

It's only a small room, one of its walls plastered with blue cabinet files containing e-mail printouts from all over the world. Behind a glass wall, five youngsters scan documents non-stop. Appearances are deceptive.

This is the room housing www.sistani.org, arguably the nerve center of Shi'ite Islam today, run by a soft-spoken, scholarly looking man, Ali Shabestari. Some grand ayatollahs may be grander than others. Since the war, invasion and occupation of Iraq, Grand Ayatollah Ali al-Sistani - based in Najaf, 160 kilometers south of Baghdad, but born in Sistan-Balochistan province in Iran - has become the paramount voice of Shi'ism. The victory of the Shi'ite-led coalition in the January elections in Iraq was basically a Sistani victory. Most of his closest aides are based in Qom, in Central Iran about 200 kilometers south of Tehran. Sistani's unquestioned moral authority has put the limelight on nothing less than a silent battle for the core of the Shi'ite soul.

Sistani's website, in five languages, receives an average of 15,000 visitors a day, and "700 to 1,200 e-mails every single day", according to Shabestari. "There were so many page visits and e-mails from predominantly Sunni, Wahhabi Saudi Arabia that the Saudi government blocked the site," he says with a chuckle (10% of Saudi Arabia's population is Shi'ite, living in the oil-rich Persian Gulf). From non-Arabic visitors to Sistani's website, e-mails are mostly about Iraqi politics; nowadays overwhelmingly about the federation of Iraq. Shabestari shows some e-mail print outs and the relevant response handwritten by the grand ayatollah himself.

The question is inevitable: who is the most authoritative voice in Shi'ite Islam today? Is it the discreet, almost recluse Sistani in Najaf, Iraq who forced the American superpower to bow to his wishes? Or is it the Supreme Leader of the Islamic Republic in Iran, Ayatollah Ali Khamenei? Who has the upper hand, Najaf or Qom?

Hojjatoleslam Mahdi Hassan Zadeh is the director of the Aalulbayt World Assembly, dedicated to "spreading Shi'ite culture around the world". He explains that "in a meeting 14 years ago, Shi'ite scholars from more than 100 countries decided to set up a center to propagate Shi'ism." Today, according to the center's figures, there are close to 150 million Shi'ites worldwide. These include 2 million in Western Europe (out of 10 million Muslims); 5% of these 2 million were born in Europe. In Asia there are 1 million Shi'ites, mostly in Xinjiang and Beijing in China, and 3 to 4 million in Southeast Asia (Indonesia, Malaysia, Thailand, Myanmar). India, Pakistan and Bangladesh account for almost 70 million. In the US, since 1990, 4 million Americans have converted to Islam; of a minimum of 10 million Muslims, 2 million Americans are Shi'ite.

The figure of the marja'a - a source of imitation by the faithful - is at the center of Shi'ism. The marja'a represents Imam al-Mahdi, the hidden Imam who will reappear one day to save mankind. Marja'as are also at the center of the barely disguised rivalry between the holy cities of Najaf in Iraq and Qom in Iran. Zadeh says that previously Najaf was the center "because there were more marja'as. Under repression by Saddam Hussein, most of them migrated to Qom, and now they are mostly here. Imams predicted in books that the center [of the Shi'ite faith] would move to Qom."

According to Zadeh, there are now eight marja'as, all of them grand ayatollahs. Only Sistani is based in Iraq, in Najaf. The others are Khamenei, Makaram Shirazi, Fazel Lankarani, Tabrizi; Bahjat, Safi Golpaygani, and Shirazi. All the Iranians are close followers of the late Grand Ayatollah Ruhollah Khomeini, father of the Islamic revolution in Iran in 1979. Zadeh adds that "in each time there is a supreme marja'a. Now it is Ayatollah Khamenei." But who were they before Khomeini? Zadeh points to a list of all marja'as since the 7th century.

Zadeh says, "All marja'as have a duty to establish an Islamic government. And this government should be established according to the will of the people. Imam Khomeini was ready; people wanted it." This implies that Sistani in Iraq was just delivering what the Shi'ite majority of the population wanted. Iraq may not become an Islamic republic, but at least none of its laws shall contradict Sharia, or Islamic law.

Zadeh explains that velayat-e-faqih (the ruling of the jurisprudent) is "the duty and belief of all marja'as. The fiqh [Islamic jurisprudence] should be running political and social life." The devil, of course, is in the details. "Shi'ites in practice believe that state and religion go together." Does that mean the absolute preeminence of Sharia law? "Islam says we have solutions for all aspects of life. And all Iranians accept this." But it's important to remember that when the concept of velayat-e-faqih was erected as the basis of Iran after the revolution, it was opposed by Ayatollah Khoei in Najaf (a traditionalist), Ayatollah Shariatmadari in Qom (a liberal) and Ayatollah Taleqani in Tehran (a "leftist", meaning progressive). Even with different positions, they all agreed that the marja'a should not mess around with politics.

Confronted with the evidence of the Taliban mix of Wahhabism and Deobandi ideology and its disaster in running Afghanistan, Zadeh says, "It's not the first time in history that we have blunders like that. The Taliban claimed they were running an Islamist state. They were wrong. Shi'ites on the other hand leave a lot of space for popular criticism."

The concept of an Islamic state, according to Imam Ali, for Shi'ites, is still the model of pure Islam. Zadeh quotes a saying by Imam Ali, "With the help of the people we can establish an Islamic state." But how to adapt from the 7th century to the 21st? "That's the advantage of Islam. It's not a religion just for Arabs, but for all mankind. We automatically adapt for change."

As far as the new Iraqi constitution is concerned, the view of the Qom clerical establishment is that "as long as laws do not contradict Sharia, they are acceptable". Zadeh admits that the situation in both countries is extremely different. In Iran there was a popular revolution, led by a charismatic religious leader, which turned into a regime admitting no dissent. In Iraq there was a military intervention from a Western power, which opened the way for dozens of political parties. "In Iraq they have to contend with other powerful minorities. That's the beauty of religion."

The conversation inevitably turns to Imam Mahdi, the heart of the Shi'ite faith. Zadeh says that "all religions seek a savior. We in Shi'ism have the hidden Imam. Why are we all waiting for him? We are tired of wars, of corruption. So we must prepare and be ready for when the imam comes."

The conversation is enlivened by the arrival of Ayatollah Mohsen Araki, a senior personage who until recently was the representative of the Supreme Leader in London. In fluent English, Araki says, "Al-Qaeda bombings represent the absolute opposite of Muslim ideology, of humanity. Nobody can accept these kinds of actions. We have condemned them."

Araki equals al-Qaeda with American politicians: "They use democracy. It does not mean that democracy is killing people in Afghanistan and other countries." Al-Qaeda, for its part, uses Islam: "It does not mean Islam accepts these kinds of actions. All Islamic instructions are the opposite of killing people without aim." The Islamic Center of England, according to Araki, has done its best to publish leaflets and books and organize conferences with European scholars explaining the difference between Islam and terrorism.

The heart of Shi'ite proselytizing is Aalulbayt's global information center. It houses three websites, plus www.sistani.org. The main site is www.al-shia.com - available in no less than 27 languages, boasting huge archives, everything translated by a group of students, native speakers, in Qom. There are Afghans, Tajiks, Russians, northern Africans; they have been transferring all Shi'ite textbooks online for three years now.

Zadeh says this is considered the number one Shi'ite website, and number seven among all Muslim websites. It has an average of 250,000 visits a month, from as many as 133 countries. The other sites are www.Quran.al-shia.com - only about the Koran, the whole book translated in 27 languages, plus interpretations; and www.balaghah.net, with a collection of Imam Ali's sayings in 22 languages. The center also has offices in major world cities, from London and New York to Karachi and Istanbul.

Aalulbayat's information center is officially managed "under the supervision of the office of His Eminence, Grand Ayatollah Sistani". This makes him in fact the electronic grand ayatollah par excellence, with unparalleled power to reach all corners of the Shi'ite world, something that implies a most uncomfortable question to be posed to Qom clerics: the fact that Khamenei, in spite of all his political and financial muscle, has never managed to impose himself as the undisputed supreme authority in such a manner - neither among the clerical hierarchy, neither among the faithful. Certainly not in Qom, but in Tehran reformists refer to him not as grand ayatollah but as "Seyyed Ali Shah" - in an extremely unflattering parallel with the late shah who was ousted in the Islamic revolution.

Asia Times Online has confirmed in the Shi'ite neighborhoods of Beirut how Khamenei is regarded as a supreme marja'a - but the feeling is far from unanimous. For instance, Ayatollah Hossein Fadlallah, the supreme Shi'ite authority in Lebanon, is a very active critic of the theory of velayat-e-faqih; he insists the faithful are absolutely free to choose who is their marja'a.

This "battle" between Sistani and Khamenei extrapolates to the extremely fluid interplay between Najaf and Qom. During Saddam, Qom all but eclipsed Najaf. Qom was lavished with funds from the Iranian state - attracting teachers and students alike to its well-funded hawza (seminaries and religious schools).

Najaf, though, kept enjoying the advantage of being totally independent from either Baghdad or Tehran. Now free, Najaf is shining again as a center of autonomy and free criticism - thanks to Sistani's spiritual role - while Qom is inextricably linked with political power in Tehran. It's not a question of Tehran influencing Qom; the point is the overwhelming influence of Qom over Tehran.

In Iraq on the other hand, there will be no velayat-e-faqih: in a "republican, parliamentary, democratic and federal" Iraq, Islam in the proposed Iraqi constitution, is "a main source of legislation".

The verdict is open on which model - Iran or Iraq - best reflects the aspirations of nearly 150 million Shi'ites worldwide.
Posted by: Dan Darling || 08/31/2005 02:05 || Comments || Link || E-Mail|| [328 views] Top|| File under:
Israel-Palestine
Take The Hint
Amid the high emotion of Israel's evacuation from the Gaza Strip and four West Bank enclaves, Prime Minister Ariel Sharon's acknowledgement of why the settlements were untenable has passed with little comment. "The changing reality in the country [...] required a change," Mr Sharon said in his televised speech last week.

"We cannot hold on to Gaza forever. More than a million Palestinians live there and double their number with each generation."

In other words, demography - not security - is driving the so-called disengagement plan.
This has long been the explanation of most analysts, but it is the first time it has been articulated so clearly by Mr Sharon. Israel's dilemma is, how can it be a Jewish state if there is a Palestinian Arab majority residing in territory under Israeli control?

The demographic struggle manifests itself in several ways, some of them constructed in steel and concrete - the "strengthening of settlements" and the West Bank barrier - but other manifestations are more subtle. Take, for example, Beit Safafa - a dilapidated Arab village long since engulfed by the southern expansion of Jerusalem - now surrounded on all sides by Jewish settlements and neighbourhoods. The village is famous for straddling the old post-1948 Green Line between Israel and Jordanian-controlled West Bank, with both halves coming under Israeli control after the 1967 war.

That means about half its residents have Israeli citizenship while the rest are West Bank Palestinians with Israeli-issued Jerusalem residency papers. In the past, the former have always felt superior to the latter - enjoying rights and privileges as "Israelis" that their "occupied" cousins lacked. "That is all changing," says one Israeli Arab resident. "Jews used to view us with respect, now they look at us the enemy, like people from the West Bank."

The speaker, and everyone else I met in Beit Safafa, spoke on condition of anonymity because they feared the consequences of getting on the wrong side of the Israeli authorities. Residents cite a litany of official government measures, as well as their daily interaction with Israeli Jews, that underline a clear message. "They are all saying the same thing: It's not your land; what are you doing here?" says one young man, a sound engineer...


The reality is straightforward, and the Jews have finally reached the unavoidable conclusion: Israel is for Jews and the secular, not for Moslems, or Christians or any other religion. If the Arabs wish to remain, they may continue doing so only if they renounce Islam, or if they convert to Judaism.
Posted by: Anonymoose || 08/31/2005 00:00 || Comments || Link || E-Mail|| [299 views] Top|| File under:
Who's in the News
91
[untagged]
1
al-Qaeda
Bookmark
E-Mail Me
The Classics
The O Club
Rantburg Store
The Bloids
The Never-ending Story
Thugburg
Gulf War I
The Way We Were
Bio
Merry-Go-Blog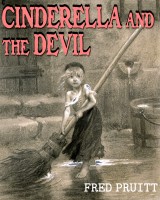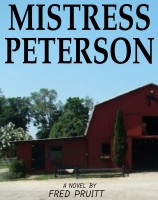 On Sale now!


A multi-volume chronology and reference guide set detailing three years of the Mexican Drug War between 2010 and 2012.

Rantburg.com and borderlandbeat.com correspondent and author Chris Covert presents his first non-fiction work detailing the drug and gang related violence in Mexico.

Chris gives us Mexican press dispatches of drug and gang war violence over three years, presented in a multi volume set intended to chronicle the death, violence and mayhem which has dominated Mexico for six years.
Click here for more information


Meet the Mods
In no particular order...


Steve White
Seafarious
Pappy
lotp
Scooter McGruder
john frum
tu3031
badanov
sherry
ryuge
GolfBravoUSMC
Bright Pebbles
trailing wife
Gloria
Fred
Besoeker
Glenmore
Frank G
3dc
Skidmark
Alaska Paul



Better than the average link...



Rantburg was assembled from recycled algorithms in the United States of America. No trees were destroyed in the production of this weblog. We did hurt some, though. Sorry.
3.228.10.64