-Lurid Crime Tales-
Woolmer probably accused Pakistani players of gambling
Former South African test player Clive Rice, a longtime friend of Pakistan's dead cricket coach Bob Woolmer, has said that the late coach probably accused some of Pakistan's players of being involved with gambling after the team's World Cup loss to Ireland, and word of his suspicions must have got back to the bookies. According to a report in Washington Post on Saturday, Rice said, "Before it could get out, the bookmakers went and sorted him out." However, Rice offered no evidence for his suspicions. There have been unconfirmed reports of a fight on the team bus after the match, and that a bookmaker visited Woolmer in the hours before his death.
Posted by: Fred || 04/01/2007 09:29 || Comments || Link || E-Mail|| [10793 views] Top|| File under:
Girls, 12, Allegedly Poison Teacher
BAINBRIDGE ISLAND -- The plot hatched as such things often do, in minds made desperate by fear. It involved chemistry, strategy and notions of a clean getaway. The victim? An unsuspecting sixth-grade teacher. The weapon? Strawberry lip gloss.

In a caper worthy of Wile E. Coyote's finest failures, two 12-year-old girls from Bainbridge Island are accused of attempting to elude punishment for a tardy assignment Thursday by poisoning their teacher, Kasey Jeffers, with a flavored lip balm they knew would make her ill.

Jeffers, 58, is violently allergic to strawberries -- common knowledge at Sakai Intermediate School, according to police, who arrested the youths on suspicion of assault after they were accused of coating the rim of their teacher's coffee cup and water bottle with strawberry lip gloss.

"They had discussed using real strawberries but decided that would be fatal and this would just make her sick enough to leave school, which was what they wanted," said Mark Duncan, the island's deputy police chief. "It's 12-year-old thinking at its finest."


More on this Crime of the Century at link...
Posted by: Dave D. || 04/01/2007 00:00 || Comments || Link || E-Mail|| [10793 views] Top|| File under:
-Short Attention Span Theater-
Islam Calypso
From Gates of Vienna
http://gatesofvienna.blogspot.com

Slave-O

Slave-O Slave-O
(Mohammed come and me wanna go home)
Work all night and I chew de qat
(Mohammed come and me wanna go home)
Me get skinny while de sheikh get fat
(Mohammed come and me wanna go home)
Come mister Allah man an' flog me to pieces
(Mohammed come and me wanna go home)
Come mister Allah man an' flog me to pieces
(Mohammed come and me wanna go home)
He got six wives seven wives eight wives — enough!
(Mohammed come and me wanna go home)
Six wives seven wives eight wives — enough!
(Mohammed come and me wanna go home)
Slave-O Slave-O
(Mohammed come and me wanna go home)



Man Smart (Woman Murdered)

Dey say don't put man and a woman together
Unless dose two be married
An' if she don' listen, den she got to go
De woman get killed by de man you know

There's a good reason, the people they say
That de man are beating the women always
And in Arabia the women of today
Murdered by the man in every way
That's right de woman is uh murdered
That's right de woman is uh murdered
That's right de woman is uh murdered, that's right, that's right
Posted by: Glenmore || 04/01/2007 21:15 || Comments || Link || E-Mail|| [10793 views] Top|| File under:
"Girls Gone Wild" founder plans restaurant chain
Having made a fortune off bare-breasted women, "Girls Gone Wild" founder is setting his sights on selling another type of breast.

A restaurant chain under the "Girls Gone Wild" brand name is being planned by Joe Francis, whose Mantra Films Inc.'s has built a $100 million business videotaping and selling the DVDs featuring young women exposing their breasts. "This is going to be about fun, lifestyle, youth, sun. It's about everything 'Girls Gone Wild,"' Francis said. "It's going to be sexy without being sexual."

There will be no stripping, topless waitresses or filming in the restaurants, Francis said.

The first two restaurants are expected to open by mid-summer in Mexican beach towns Cabo San Lucas and Cancun. Francis sees franchises popping up mainly in college towns in the United States and around the world.

He said "Girls Gone Wild" restaurants will appeal to women who want to feel sexy, exiting and edgy. Guys will turn out because "guys are always there, panting," he joked.

And he is not stopping at restaurants. Francis and Mantra plan a line of women's apparel including casual wear, lounge wear and swimwear that will be in stores by April 30.

Theme restaurants have been around for years. U.S. restaurant chain Hooters is based on the idea that waitresses in tight T-shirts and short shorts will lure patrons. Theme restaurants, in turn, sell a lot of apparel.

Mantra produces roughly 80 "Girls Gone Wild" DVDs a year, and is expanding to the United Kingdom, Australia and France. Francis said Mantra holds roughly 700 special events and parties each year in bars and restaurants to videotape patrons going wild, drinking alcohol and, of course, exposing breasts.
Posted by: Anonymoose || 04/01/2007 00:00 || Comments || Link || E-Mail|| [10793 views] Top|| File under:
Africa Subsaharan
Zimbabwe activists taken to hospitals
HARARE, Zimbabwe (AP) -- Nine opposition activists who were to be arraigned Saturday on charges of attempted murder and illegal weapons possession all required medical attention for injuries sustained since their arrests, doctors said.

One of the activists collapsed in the courthouse and the judge agreed to lawyers' appeals to adjourn the hearing and allow them to get medical treatment, opposition officials told reporters at the Harare magistrates' court.

Doctors and staff at private medical facilities where the detainees were taken under police guard said the nine - who were detained on Tuesday and Wednesday - appeared to have been assaulted while in custody. The medical staff asked not to be identified, saying they feared reprisals.


...as Africa's death spiral continues.
Posted by: Dave D. || 04/01/2007 00:00 || Comments || Link || E-Mail|| [10793 views] Top|| File under:
Caribbean-Latin America
You'd be right to smell a rat about Venezuela's favourite 'fish' dish
AS DUSK fell on the tropical wetland crawling with iguanas and small crocodilian caimans, Jose Ismael Jimenez pointed his harpoon at a rodent about the size of a Labrador retriever. With aim that comes from years of hunting, he landed his spear on the back of its head.


Good grief...


But this hunt was not about ridding the country's southern plains of vermin. It was about what's for dinner.


I think I'll stop right there, thank you. More at link...




Posted by: Dave D. || 04/01/2007 00:00 || Comments || Link || E-Mail|| [10795 views] Top|| File under:
Down Under
Sydney Blacks Out for Global Warming
Severely EFL



SYDNEY, Australia -- The Sydney Opera House's gleaming white-shelled roof was darkened Saturday night along with much of the rest of Australia's largest city, which switched off the lights to register concern about global warming.

..."It's an hour of active, thoughtful darkness, a celebration of our awakening to climate change action," said Oscar-winner Cate Blanchett, who attended a harborside function to watch the event.


"Active, thoughtful darkness". Excuse me while I go vomit...


While downtown was significantly darker than normal, the overall effect, as seen in television footage from overhead helicopters, was that the city's patchwork of millions of tiny lights had thinned, not disappeared.


Life's like that sometimes.


"We were expecting a big difference straight away, but it was just a little bit," said Sonja Schollen, who took sons Harry and James to a park to watch the skyline, joining dozens of other families. Children waved glo-sticks and sparklers while parents picnicked and sipped wine.


Know what you need to do, to really make a difference? Turn the electricity COMPLETELY off. For a month. And close down the gas stations, too. THAT will make a difference...


"It was quite sweet, actually, because the kids started chanting `turn them out, turn them out.' You can see now the city's a bit dimmer," she said toward the end of the hour.


Do what I said above and they'll be chanting something else...


"It's absolutely fantastic, there's a mood of enthusiasm and hopefulness and action," Bourne said. "I have never seen Sydney's skyline look so dark."


Charming.




More eco-feelgood drivel at link...
Posted by: Dave D. || 04/01/2007 00:00 || Comments || Link || E-Mail|| [10793 views] Top|| File under:
Home Front: Politix
Obama focuses on war in Iowa visit
Severely EFL



COUNCIL BLUFFS, Iowa -- Democratic presidential candidate Barack Obama said Saturday it will be difficult to make progress on important domestic issues until the Iraq war has ended. The Illinois senator cited health care, education and other concerns and said most Democratic candidates have similar goals, with differences only in the details. ''None of these things we are going to be able to do effectively until we bring this war in Iraq to a close,'' Obama told about 2,000 people in a town hall-style meeting.


That's DonkSpeak for "We're just DROOLING at all the money being spent on the war. We want it, so we can hand it out potential constituents andbuy their votes." Really. That's what it's all about.


...Obama said he would have voted against the initial $87 billion to pay for the war because it included $20 billion in reconstruction money that was certain to be wasted because of the chaos in Iraq. ''This is a recipe for disaster,'' said Obama. ''How do you send $20 billion to a government that isn't a government?''


I don't follow that "logic"...


...Obama said he is pushing legislation for a gradual troop withdrawal. ''There is no military solution to the problems in Iraq,'' he said. ''There are political problems between the warring factions there.''


I don't follow that logic, either...


...Though Obama is in his first term in the Senate, he rejected suggestions that he needs more experience before running for president. ''I've only been in Washington for a few years, but I've been there long enough to know that Washington needs to change,'' Obama said.


I got news for you, Bub: you don't have to be in Washington to know that. And you especially don't have to live in Washington to know that it needs changed even more since you idiots took over Congress.




Posted by: Dave D. || 04/01/2007 00:00 || Comments || Link || E-Mail|| [10794 views] Top|| File under:
Female ex-candidate to 'protect' Hillary Clinton
The first woman to run on a US presidential ticket has promised her friend Hillary Clinton that she will help her fight Republican "dirty tricks" in the race for the White House.


Oh, God, not this old bat again...


"The only thing that can stop Hillary becoming the next president would be smears and dirty tricks," said Geraldine Ferraro, the Democrats' losing 1984 vice-presidential candidate. "I've told her I'll go anywhere and speak any time to make sure that doesn't happen."

She outlined her plans for a display of female solidarity with the Democratic presidential frontrunner last week in an interview in her office overlooking Ground Zero, where the World Trade Centre once stood in lower Manhattan.
Female solidarity. Terrific.

Miss Ferraro, 71, now the managing director of a large corporate public relations and consultancy firm, has joined the former US secretary of state Madeleine Albright and Billie Jean King, the former tennis star, in a "rapid rebuttal force" of well-known women on standby to defend and promote Sen Clinton's candidacy.


The "Butt Brigade". Wonderful...


"We've learned our lessons from 2004," she told The Sunday Telegraph, referring to the so-called Swift Boat campaign when some former Vietnam veterans who served with John Kerry, the Democrats' last White House nominee, questioned the medals he won for valour.

"The Democrats' mistake was to sit back and think nobody would believe this garbage. But some of it stuck and the harm was done. This time we'll be out there fighting back," insisted Miss Ferraro, a feisty New York native who is a regular commentator on Fox News, the conservative television network.


No, the Democrats' mistake was nominating a roaring asshole.


..."Hillary is overwhelmingly the best candidate for 2008," she said. "I am not backing her because she's a woman, but isn't it wonderful that she is a woman?"


Yes, it's wonderful she's a woman. Just thrilling.


Her expectations of a dirty fight are mirrored in the camps of Sen Clinton's opponents. They say that the New York senator's own "war room" staff have already collected extensive background files on her rivals, ready to go "negative" as the battle for 2008 heats up.


I think you can make book on that.




More at link...
Posted by: Dave D. || 04/01/2007 00:00 || Comments || Link || E-Mail|| [10794 views] Top|| File under:
India-Pakistan
Rape victim not bound to produce 4 witnesses: CII
wow...how enlightened
ISLAMABAD: The Council of Islamic Ideology (CII) on Saturday unanimously decided that a victim of rape (zina-bil-jabr) should not be required to produce four witnesses to file a complaint. The CII agreed that in rape cases, the affected woman would be a complainant, not a defendant. "In this case, the woman will be a complainant and the state will be bound to investigate, arrest the rapist and punish him if the crime is proved," a press release of the CII said.

The council also stressed that rape (zina-bil-jabr) and consensual sex with someone other than a spouse (zina-bil-raza) are separate crimes. It observed that a person accused of adultery should be acquitted if the complainant fails to produce four witnesses to prove their point in court. Once acquitted, the accused could not be punished under any other law unless he/she refused to give a statement under oath or confessed to the crime, the council said.

"In cases of 'lian' where the accused denies by swearing [an oath], confesses, or the charges are proved, the court will decide such cases under the prevailing circumstances" the CII said.

The council said that only dacoity should not be treated as 'Fasad fil Arz' and 'Haraba' (schism, violence and chaos on earth). It said that offences like terrorism and rape were also Fasad fil Arz and Haraba, and the perpetrators of these acts should be given such punishments as set out in Sura Maida of the Quran.

It decided that being a Muslim was not mandatory for a judge if the law of the land had been drafted formally. A Hindu judge, Rana Bhagwandas, was recently appointed acting chief justice of Pakistan, though some religious groups have complained that a non-Muslim cannot head the country's apex court.

The council called upon parliament to legislate to prevent children from removing their elderly parents from their homes. It demanded that the government form a commission of experts to review reforms in agriculture and point out why they were not implemented. It also decided to hold an international conference on 'Islam and social problems' in collaboration with the International Islamic University, Islamabad.


Posted by: Frank G || 04/01/2007 00:00 || Comments || Link || E-Mail|| [10793 views] Top|| File under:
Science & Technology
Magnificent Pictorial of the Swedish Warship Vassa
This is the stern of the Warship in Stockholm's Vassa Museum. The Vassa Warship is a massive ship built in the 1600's that capsized and sank only minutes into it's maiden voyage. It was recovered from the Baltic in one piece in the 1950's...
Posted by: Anonymoose || 04/01/2007 00:00 || Comments || Link || E-Mail|| [10794 views] Top|| File under:
Southeast Asia
Vietnam sentences priest to prison
HUE, Vietnam -- A court sentenced a dissident Catholic priest to eight years in prison yesterday for anti-government activities after a dramatic trial in which the defendant shouted denunciations of the ruling Communist Party. A judge at Thua Thien Hue Provincial People's Court in central Vietnam sentenced the Rev. Thadeus Nguyen Van Ly on charges of disseminating anti-government documents and communicating with pro-democracy activists overseas. It was the first time the government has opened a high-profile dissident's trial to reporters.

Authorities said Father Ly, 60 -- who has been jailed twice before for his pro-democracy activities -- was plotting to merge his Vietnam Progression Party with overseas democracy activists. Father Ly was brought handcuffed into the courtroom along with four co-defendants at the start of the trial. He began to shout about Vietnam's Communist Party, but a police officer quickly covered his mouth and removed him to a nearby room where the proceedings were broadcast on a loudspeaker.

Father Ly was later brought back, but he refused to answer prosecutors' charges against him, declaring, "The communists use the law of the jungle" before being removed again.

In sentencing, Judge Bui Quoc Hiep said Father Ly deserved "severe punishment" for masterminding efforts to boycott Vietnam's upcoming legislative elections, establish unsanctioned political parties and overthrow the government. Judge Hiep said the priest and his co-defendants had committed "very serious crimes that harmed national security."

Prosecutors said Father Ly was the mastermind of Bloc 8406, an organization that circulated pro-democracy petitions last year.

Authorities allowed limited press coverage of the trial, a highly unusual move in a country where judicial proceedings against political defendants are typically conducted behind closed doors. About a dozen reporters and foreign diplomats watched the proceedings on a closed-circuit television in a separate room of the courthouse. The sound was cut briefly when Father Ly shouted.

Last month, authorities moved Father Ly from his home in the city of Hue, where he was under virtual house arrest, and took him to a smaller parish outside the city. They seized hundreds of documents, six computers and 136 mobile phone cards, and much of that evidence was on display at the front of the courtroom yesterday.
Posted by: Dave D. || 04/01/2007 00:00 || Comments || Link || E-Mail|| [10793 views] Top|| File under:
Home Front: Culture Wars
Important Legal Decision About Exclusionary Zoning
Municipalities that want to exclude strip clubs must first consider evidence of potential negative impacts such as rising crime or falling property values, a federal appeals court has ruled.

The 2nd U.S. Circuit Court of Appeals said that, although the U.S. Supreme Court has not "expressly decided the issue," its case law suggests that town officials must provide evidence of "negative secondary effects" before passing an ordinance to ban nude dancing...


If upheld, this could affect a whole range of exclusionary zoning laws, for such things as gun ranges, home based businesses, and might even challenge CCR exclusions.
Posted by: Anonymoose || 04/01/2007 19:09 || Comments || Link || E-Mail|| [10793 views] Top|| File under:
Home Front Economy
What '07 Corn Rush Means To You
Hoping to cash in high prices, Iowa farmers are using the most land since 1985 to plant corn. But the trend could have profound environmental implications, experts warn.


Oh, ph*que the "experts"...


Washington, D.C. - With grain prices soaring, U.S. farmers are set to seed more land to corn this spring than at any time since 1944, when the government was pressing growers to alleviate wartime food shortages.

Farmers intend to plant 90.5 million acres of corn this spring, a 15 percent increase from 2006, according to a widely anticipated report issued Friday by the U.S. Agriculture Department. Barring bad weather, that's good news for everyone from grocery shoppers to ethanol producers and hog farmers, because the big crop would help moderate prices for corn and food.

U.S. farmers have faced an international backlash over surging grain and food prices, brought on by the nation's booming fuel ethanol industry. Critics, from meatpackers to environmentalists, have warned that the United States cannot fuel the country's cars while keeping food prices affordable to the poor.

Iowa farmers are increasing their plantings of corn by 10 percent, to 13.9 million acres. That's the most in 22 years, though shy of the record 14.4 million acres of corn that Iowa growers planted in 1981 when President Reagan ended the Soviet grain embargo.

"It's good news that the corn industry is stepping up to the plate to fill the demand," said David Nelson, a Belmond corn and soybean grower who is chairman of Global Ethanol LLC, which operates an ethanol plant at Lakota. Nelson and his two brothers will plant about 70 percent of their acreage to corn this year, up from 63 percent last year, he said.

Agriculture Secretary Mike Johanns said the report should "help to ease concern about our corn supply." He dropped the idea of letting landowners remove idled acreage without penalty from the federal Conservation Reserve Program, which pays farmers for taking land out of production and putting it into grass, trees or other soil-conserving uses. The land could have been planted to corn in 2008.

There's still plenty of risk that farmers won't plant as much corn as predicted, if wet weather in April keeps them out of the fields.

The USDA's report, based on an extensive survey of farmers, exceeded analysts' expectations, and corn futures dropped the market limit of 20 cents per bushel on the Chicago Board of Trade. The price of corn for May delivery fell to $3.74 a bushel.

But stocks of corn are so tight, down 13 percent from a year ago, that poor growing conditions could send prices soaring later in the year, analysts said. "It's too early to tell whether this crop will be large enough to satisfy demand or not," said Larry Salathe, a USDA economist. "It's pointing in the right direction."

The chairman of the Senate Agriculture Committee, Iowa Democrat Tom Harkin, said the increase in corn acreage "should help to address concerns about corn supplies." But he cautioned that "higher production in response to strong prices can also lead to oversupply and lower prices."

The big increase in corn acreage could also raise environmental concerns. Corn generally requires more pesticides and fertilizer to grow than most major crops. Excess nitrates from fertilizer can run off fields into streams and rivers, a concern to Des Moines and other cities that must treat the water for drinking. "Dramatic expansion of corn production for the ethanol industry has profound environmental implications that are being almost entirely ignored in Washington," said Ken Cook, president of the Environmental Working Group, a research and advocacy organization.

More than ethanol producers, livestock farmers and food processors have been awaiting the USDA report for weeks. Cook even invited readers of his blog to offer their guesses of the survey's outcome.

Friday's numbers were welcome news to livestock producers, although they'll be watching nervously to see if farmers grow as much as they've told the Department of Agriculture they will. Corn is used to feed cattle, hogs and poultry, so higher corn prices mean consumers are likely to pay more for meat and dairy products. It takes about 10 bushels of corn to raise a hog and 50 bushels or so to fatten one steer in a feedlot.

Hog producers are "cautiously optimistic that this (increased corn acreage) will help us in the short term," said Dave Warner, a spokesman for the National Pork Producers Council.

"Much will depend on the weather and other factors," said Bill Roenigk, chief economist for the National Chicken Council. "And even with the increased acreage, there is little doubt that corn will remain at historically high price levels." The cost of producing a chicken has gone up 40 percent since last summer because of the higher corn prices, he said.

The increase in corn acreage means that farmers will plant less land to soybeans. However, soybean processors got some good news Friday in a USDA report showing that stocks of the commodity are 7 percent higher than they were a year ago. Increased production of soybeans in South America also is expected to help compensate for the reduced U.S. acreage. In Iowa, farmers expect to plant 9.2 million acres of soybeans this year, down from 10.2 million in 2006. Nationally, soybean acreage is expected to fall from 75.5 million last year to 67.1 million in 2007, a drop of 11 percent.

In the South, many farmers are switching from cotton to corn. Cotton acreage is expected to fall by 20 percent. The shift to corn should moderate corn prices, while boosting prices for soybeans and cotton, said Joe Victor, a commodities analyst for Allendale Inc.

Iowa is the No. 1 producer of corn and soybeans. With last year's average yield of 166 bushels per acre, Iowa would produce 2.3 billion bushels of corn this year, surpassing the 2004 record of 2.2 billion bushels. The state's average yield in 2004 was a record 181 bushels per acre.

Farmers in Illinois, Minnesota and North Dakota all intend to plant record amounts of corn this year. Illinois farmers plan to plant 12.9 million acres, up 1.6 million from 2006.


What, you don't wanna see any stories on the 'Burg about corn futures? Tough. It's April 1st...
Posted by: Dave D. || 04/01/2007 00:00 || Comments || Link || E-Mail|| [10793 views] Top|| File under:
Who's in the News
79
[untagged]
Bookmark
E-Mail Me
The Classics
The O Club
Rantburg Store
The Bloids
The Never-ending Story
Thugburg
Gulf War I
The Way We Were
Bio
Merry-Go-Blog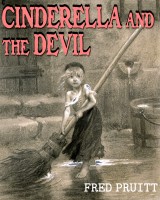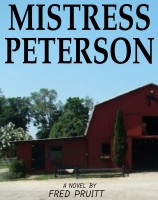 On Sale now!


A multi-volume chronology and reference guide set detailing three years of the Mexican Drug War between 2010 and 2012.

Rantburg.com and borderlandbeat.com correspondent and author Chris Covert presents his first non-fiction work detailing the drug and gang related violence in Mexico.

Chris gives us Mexican press dispatches of drug and gang war violence over three years, presented in a multi volume set intended to chronicle the death, violence and mayhem which has dominated Mexico for six years.
Click here for more information


Meet the Mods
In no particular order...


Steve White
Seafarious
tu3031
badanov
sherry
ryuge
GolfBravoUSMC
Bright Pebbles
trailing wife
Gloria
Fred
Besoeker
Glenmore
Frank G
3dc
Skidmark



Better than the average link...



Rantburg was assembled from recycled algorithms in the United States of America. No trees were destroyed in the production of this weblog. We did hurt some, though. Sorry.
3.236.65.63

Help keep the Burg running! Paypal: