Afghanistan
Eight 'Taliban', 5 Afghan troops killed in clash
Suspected Taliban militants attacked a checkpoint manned by Afghan troops, leaving eight militants and five Afghan troops dead, officials said on Saturday. Afghan troops had been manning a checkpoint in the southern province of Uruzgan when a large group of militants attacked their compound on Thursday, the statement from the US-led coalition said. "Afghan security guards aggressively fought off the attacking Taliban force in a pitched battle, killing eight Taliban fighters during a six-hour fire fight," it said. The incident could not be independently verified due to the area's remoteness.

Five Afghan troops were killed and one was wounded in the clash, NATO's International Security Assistance force said in a statement. Separately, coalition and Afghan troops on Friday detained a suspected local Taliban leader who was reportedly involved in an assassination attempt on a powerful tribal elder in Kandahar province on March 9, a coalition statement said. The militant, who was not named, was arrested alongside two other men in the southern village of Maranjan, in Kandahar province, the statement said.
Posted by: Fred || 04/01/2007 09:35 || Comments || Link || E-Mail|| [6475 views] Top|| File under:
Romanians Securing Vital Afghan Highway
HIGHWAY 1, Afghanistan -- The Romanian soldier quietly makes the sign of the cross, then thrusts his rifle through the narrow slit of an armored vehicle as it rolls toward one of the most vital -- and dangerous -- highways in Afghanistan.

As night falls, machine gunners constantly rotate their turrets and searchlights on the four patrol vehicles and rake the passing countryside for possible ambush sites amid rocky outcrops, mud-brick farm houses and orchards of blossoming almond trees.

The Romanian presence, analyst say, is an example of what must be done to win the war in Afghanistan: convince NATO countries unwilling to put their soldiers in fighting situations that engaging in combat will pave the way for progress.

One of only six NATO nations willing to take on combat operations in the country, the Romanians are tasked with securing a stretch of Highway 1, the strategic and economic lifeline between the capital, Kabul, and the key southern city of Kandahar.



More at link. Thanks, Romania...
Posted by: Dave D. || 04/01/2007 00:00 || Comments || Link || E-Mail|| [6467 views] Top|| File under:
Africa Horn
Truce Fails to Stop Somali Fighting - Streets Strewn With Corpses
A truce brokered by influential clan elders between the government and Islamic insurgents failed Sunday to halt fighting that has left the streets of the capital strewn with corpses.

Uganda, which has about 1,400 troops here as the vanguard of a larger African Union peacekeeping force, said it had lost its first soldier, who was hit by a mortar shell on Saturday. So far, Uganda is the only country to contribute to the peacekeeping force.

Mortar shells continued to rain down hours after Mogadishu's dominant clan, the Hawiye, said it had brokered a truce to stop the fighting between the insurgents and the government and its Ethiopian allies.

There are fears the conflict could widen. Egyptian Foreign Minister Ahmed Aboul Gheit sent urgent letters to the United Nations, Arab League and the African Union urging a speedy intervention to end the fighting in Somalia.

"Egypt is following with great concern the military confrontation in Somalia," the Foreign Ministry said in a statement, adding that the presence of foreign troops in Somalia is complicating the situation.

Masked gunmen carrying rocket-propelled grenade launchers and machine guns were brazenly walking the largely abandoned streets of Mogadishu, one of the world's most violent and gun-infested cities.

Shopkeepers closed their stores and families fled their homes for fear of stray mortars and bullets.

Untold numbers of civilians have been killed and hundreds wounded; corpses were not being taken off the streets or even tallied.

Clan elders have tried to negotiate several cease-fires but the government and Ethiopian offensive has sparked the heaviest fighting in the Somali capital since the country tumbled into anarchy in the early 1990s.

Hussein Ali Mohamed, 13, said he was doing homework when he felt an explosion rock his home and his leg was blown off by a mortar shell.

"They had to bury my leg," Mohamed said from Medina Hospital, which was overwhelmed with bloodied patients and exhausted doctors. "I will never forgive the people who did it. I will never be able to play with my friends again."

The insurgents are linked to the Council of Islamic Courts, which was driven from power in December by Somali and Ethiopian soldiers, accompanied by U.S. special forces. The U.S. has accused the courts of having ties to al-Qaida.

The Islamic courts stockpiled thousands of tons of weapons and ammunition during the six months they controlled Mogadishu. The insurgency will likely last until that stockpile is depleted, or key leaders are killed.

The militants have long rejected any secular government and have sworn to fight until Somalia becomes an Islamic emirate.

The U.N. refugee agency says 58,000 people have fled violence in the Somali capital since the beginning of February.

Mumino Haji Hassan, a mother of four who escaped Mogadishu last week for Hawa Abdi, about 12 miles away, said she was quickly running out of supplies to keep her family alive.

"We are thirsty - we don't have any water to drink, let alone food to eat," she told The Associated Press. "We ask that donors give us urgent help, my youngest boy is in critical condition."

Hajira Hussein, a mother of eight, was sitting by the side of a road on the outskirts of Mogadishu, saying it was safer to live outside than to stay in the city.

"I know don't know what to eat or where to live," she said. "I don't even have a tent where I can put my children."


Egypt has a very substantial army. Why don't they intercede?




They could travel via Sudan.
Posted by: Anonymoose || 04/01/2007 14:13 || Comments || Link || E-Mail|| [6512 views] Top|| File under:
China-Japan-Koreas
Bogus greenbacks from North Korea close to 'perfect'
TOKYO -- Kim Il-nam's first encounter with counterfeit U.S. currency was embarrassing. On an overseas trip several years ago, the North Korean diplomat took a $100 bill from a wad of more than $7,000 he had received from the Trade Bank in Pyongyang to the front desk of his hotel.

"I had to buy some toiletries, so I asked the cashier at the hotel front desk to change one of the new bills," said Mr. Kim, who uses a pseudonym to protect his identity since defecting. "She took my note away and returned, saying, 'Sir, this is fake.' I felt like a criminal and protested to the Trade Bank when I got back to Pyongyang."

Things are different now. A new generation of fake "supernotes," far harder to detect, has appeared, counterfeiting experts say.
Posted by: Dave D. || 04/01/2007 00:00 || Comments || Link || E-Mail|| [6474 views] Top|| File under:
Down Under
Hicks gets 9 months
GUANTANAMO BAY NAVAL BASE, Cuba -- A U.S. military tribunal sentenced an Australian to nine months in prison Friday after he pleaded guilty to supporting terrorism -- the first conviction at a U.S. war-crimes trial since World War II.

A panel of military officers had recommended a term of seven years, but a plea agreement that had been kept secret from the panel capped the sentence at nine months for David Hicks, who has been held at the U.S. military prison at Guantanamo Bay for more than five years.

Hicks, a 31-year-old kangaroo skinner and confessed Taliban-allied gunman, appeared relieved as the judge, Marine Corps Col. Ralph Kohlmann, disclosed the agreement. Asked if the outcome was what he was told to expect, Hicks said, ''Yes, it was.''

The United States had agreed to let Hicks serve his sentence in Australia, and he is to leave the Cuba-based prison within 60 days under the plea agreement.


I am speechless.
Posted by: Dave D. || 04/01/2007 00:00 || Comments || Link || E-Mail|| [6471 views] Top|| File under:
Home Front: Politix
Dupe URL: 'Drudge: McCain heckled by CNN reporter
Sun Apr 01 2007 13:50:38 ET

**Exclusive**

During a live press conference in Bagdad, Senators McCain and Graham were heckled by CNN reporter Michael Ware. An official at the press conference called Ware's conduct "outrageous," saying, "here you have two United States Senators in Bagdad giving first-hand reports while Ware is laughing and mocking their comments. I've never witnessed such disrespect. This guy is an activist not a reporter."

Senators McCain and Graham flew into Iraq and drove into Bagdad, making stops at an open market and a joint Iraq/American military security outpost before appearing at the press conference.

This is not the first time Michael Ware has taken issue with Senator McCain's comments about early progress in Iraq. Last week, after Senator McCain told CNN's Wolf Blitzer that he needed to catch up on the news coming out of Iraq, Michael Ware responded, saying:

"I don't know what part of Neverland Senator McCain is talking about when he says we can go strolling in Baghdad."

Michael Ware has also publicly expressed his views on the war last year in an interview with Bill Maher, saying, "I've been given a front-row ticket to watch this slow-motion train wreck … I try to stay as drunk for as long as possible while I'm here … In fact, I'm drinking now."

Developing...
Posted by: Fred || 04/01/2007 15:42 || Comments || Link || E-Mail|| [6492 views] Top|| File under:
Home Front: WoT
State Dept. Warns: Be Careful Overseas
If we had a No Shit, Sherlock category on the 'Burg I'd have filed it there; but we don't, so into SAST it goes.
As if you needed reminding: It's dangerous out there. And if your parents' warnings that the world is full of malevolent people and mishap-prone places didn't stick, the State Department is ready to fill the void.

From the spectacular to the mundane, while terrorism grabs headlines, most problems faced by Americans abroad have nothing to do with al-Qaida but rather cutthroat con artists, corrupt officers and dismal drivers.

The colorful quirks of foreign lands, be they unscrupulous cabaret girls in Cyprus or the arbitrary enforcement of unwritten laws in Laos, are laid bare each year in safety and security reports compiled by State Department analysts for every country on Earth.

The department puts them online, mainly for employees of U.S. firms doing business abroad but are available to anyone. According to this year's updates:

_"Driving in Qatar is (like) participating in an extreme sport."

_"Police involvement in criminal activity is both legendary and true in Mexico."

_"Be aware of drink prices" in Croatia's gentlemen's clubs, where tourists can "unknowingly run up exorbitant bar bills, sometimes in the thousands of dollars."

These little publicized assessments venture beyond the bland, carefully worded travel advice the State Department is normally known for, and are often downright undiplomatic.

The Mexican Embassy in Washington, for example, objected to the characterization of police corruption, calling it an "unfortunate cliche.""Things are changing in Mexico for the good," spokesman Rafael Laveaga maintained.

But unflattering descriptions of countries are not uncommon.

"The tragedy of Haiti is that Haitians have become great leaders in every profession and in every country, with the exception of Haiti," says the report for the impoverished Caribbean nation, warning that trained personnel are lacking to respond to any emergency.

In deadpan fashion, another report praises Maltese authorities at the expense of the Mediterranean island's closest neighbor. "Despite Malta's geographic proximity to Italy, organized crime is almost nonexistent," it says.

Although deadly, the Mafia, along with natural disasters and terrorists, should be the least of your worries outside the United States.

Automobile accidents cause the biggest portion of non-natural, non-combat deaths of Americans abroad, accounting for nearly a third of the more than 2,000 cases reported to the State Department between 2004 and 2006. Thus, the department's Overseas Security Advisory Council places heavy emphasis on local motoring mores in the reports.

In the oil-rich Gulf nation of Qatar, the population of fewer than 900,000 racks up an astounding 70,000 traffic accidents per year, its report says. "Drivers often maneuver erratically and at high speed, demonstrate little road discipline or courtesy, fail to turn on their headlights during hours of darkness or inclement weather, and do not use seat belts," it says.

Sound bad? Well, it may be worse in Tunisia. "Among their many traits, local drivers rarely use lanes designated for turns, often cut across multiple lanes of traffic, rarely look before changing lanes, do not yield the right of way when merging, commonly run through red lights without stopping, and generally drive oblivious to other vehicles on the road," the Tunisia report says.

"Driving in Egypt," meanwhile, "can be a harrowing experience and not for the faint-hearted," the analysts opine.

In the historic center of the French city of Strasbourg, cars face nonmoving threats as "vehicle arson has come into vogue here with an unofficial New Year's Eve competition" among vandals wrecking numerous autos each December 31, the report for France says.

After accidents, assaults, suicides and drownings are the next leading causes of U.S. civilian deaths overseas, according to the State Department. Terrorist attacks claim far fewer American lives, it says.

Yet there are perhaps less well-known dangers lurking beyond U.S. borders.

Even the staid environs and clockwork efficiency of Switzerland can be risky, the analysts say. "Being surrounded by the majestic, snow-covered Alps, combined with a pervasive sense of orderliness, it is understandable that travelers might forget that the city of Geneva and the adjacent cantons are not immune from crime," the report on Swiss security says.

Elsewhere, the lacing of drinks with date-rape drugs is common, but even without such adulteration, visits to watering holes far from home can be perilous, the reports say.

The U.S. embassy in Cyprus has ordered staff to avoid "cabaret girls," or "artistes," who work with unscrupulous bar owners to overcharge patrons in search of female companionship, the analysts say. They add that the usually diligent Cypriot police are generally unsympathetic to victims. But at least Cyprus has capable and respected law enforcement officers.

In nearby Greece, "police have limited ability to deter criminals" and "receive little support from the Greek government and even less respect from the Greek population," the analysts say.

In Laos, authorities may simply make up the rules, the analysts say, noting that "while the country does have published laws forming the basis of its law enforcement mechanism, the population is also beholden to unpublished laws and proclamations."

Closer to home, Mexico is not a place to rely on the local constabulary, they say. "Reporting crime is an archaic, exhausting process in Mexico, and is widely perceived to be a waste of time."
Posted by: Dave D. || 04/01/2007 00:00 || Comments || Link || E-Mail|| [6488 views] Top|| File under:
India-Pakistan
Tribesmen attack Qaeda bunkers
WANA: Local tribesmen attacked foreign Al Qaeda militants hiding in bunkers in ongoing clashes that killed five people in South Waziristan on Saturday, bringing the total death toll since fighting began on March 19 to 177, officials and residents said.

Pro-government tribesmen launched an assault overnight on bunkers occupied by the militants as part of efforts to drive them from the tribal agency bordering Afghanistan, they said.

They seized seven bunkers dug into a mountain from where Uzbek militants and their Chechen and Arab allies could launch attacks on the main town of Wana, they said.

"The foreign militants fled. They suffered casualties but details were not available," a security official told AFP, requesting anonymity.

He said a pro-government tribal commander was wounded in the fighting which continued until Saturday morning.

Foreign militants also shelled Pakistani army soldiers in the area, killing two, another security official said. Troops from an army base in the area responded with artillery fire targeting foreign militants on the outskirts of Wana, he said.

Two children were killed late Friday when a mortar shell fired by Uzbeks landed in their home in Shen Warsak town and the body of a tribal fighter was found in the area on Saturday, residents said.

Interior Minister Aftab Ahmed Khan Sherpao said more than 50 people had been killed on Friday during clashes between Islamist militants and local Pashtun tribesmen. Witnesses said the estimate was on the high side, but even by their reckoning the fighting has taken a heavy toll.

A resident of Shin Warsak, the village where fighting is concentrated, said he saw the bodies of 21 dead foreigners. "Sporadic heavy fire continued throughout the night, but it has become more intense now in Shin Warsak," Noor Ali, another resident, told Reuters.

The clashes began after the Uzbek militants tried to assassinate a pro-government tribal leader earlier this month, and flared again on Wednesday after attempts to broker a truce broke down.

Officials have said the onslaught by local tribesmen against foreign Al Qaeda militants could curb cross-border attacks by the rebels in Afghanistan. The Pakistani government "is not intervening" in the clashes, a top security official told AFP.

"We hope this onslaught against foreign militants will help reduce cross-border activity. The foreigners were involved in this cross-border activity," the official said. "This is a decisive battle for us."

The Al Qaeda militants numbering around 500 were effectively under siege as all roads to the areas where they are dug in are controlled by tribal commander Mullah Nazir, who is said to have around 1,500 men, residents said. agencies

Posted by: Frank G || 04/01/2007 00:00 || Comments || Link || E-Mail|| [6520 views] Top|| File under:
Iraq
Police & Sunni Tribesmen Take Out 21 AQ near Syrian Border
BAGHDAD, Iraq: Iraqi security forces, backed by Sunni tribesmen, clashed Sunday with a united of al-Qaida fighters near the Syrian border, killing at least 21 members of the terrorist organization, police said.

The fighting, near the border town of Qaim in Anbar province began after midnight and lasted several hours, said Col. Tariq Youssef, a police official in the city, 320 kilometers (200 miles) west of Baghdad. The colonel said "a small number of the tribal fighters suffered minor wounds" and all 21 al-Qaida members in the unit were killed.


No Abu Graib panty heads, no Gitmo obesity complaints.




Bandages and O'Douls for the tribal fighters!

"The operation was launched by police forces backed by the Abu Faraj and Abu Shaaban tribes against members of al-Qaida," he said. "We believe that they were trying to flee the country because they are surrounded now in Anbar by the growing number of tribes that reject al-Qaida."


I hope there were a lot of Saudi and Yemeni stoops out there wondering just what the hell had happened in their personal quests for jihad ...

An increasing number of Sunni tribes in Anbar province, a stronghold of the insurgency, have joined with the government and U.S. military to expel al-Qaida from the region. Youssef did not say whether those killed were Iraqis or foreign fighters.

Posted by: Glenmore || 04/01/2007 16:48 || Comments || Link || E-Mail|| [6479 views] Top|| File under:
Iraq agrees to relocate Kirkuk Arabs
Iraq's government has endorsed plans to relocate thousands of Arabs from Kirkuk in an effort to undo one of Saddam Hussein's most hated policies -- forcing Kurds out of Kirkuk and replacing them with Arabs from the south.

The contentious decision was confirmed yesterday by Iraqi Justice Minister Hashim al-Shebli, a Sunni.

Opposition politicians said they feared it would harden the violent divisions among Iraq's fractious ethnic and religious groups and possibly lead to an Iraq divided among Kurds, Sunni Arabs and Shi'ite Arabs.

At least 36 persons were killed in a series of bombings and attacks around the country yesterday, including nine construction workers who died when gunmen opened fire on their bus south of Kirkuk. The deaths capped a week in which more than 500 people were killed in sectarian violence.

Kirkuk, an ancient city that once was part of the Ottoman Empire, has a large minority of ethnic Turks as well as Christians, Shi'ite and Sunni Arabs, Armenians and Assyrians. The city is just south of the Kurdish autonomous zone stretching across three provinces of northeastern Iraq.

The Iraqi Constitution sets an end-of-the-year deadline for a referendum on Kirkuk's status. Since Saddam's fall four years ago, thousands of Kurds who once lived in the city have resettled there. It is now believed Kurds are a majority of the population and that a referendum on attaching Kirkuk to the Kurdish autonomous zone would pass easily.

Justice Minister Hashim al-Shebli said the Cabinet agreed on Thursday to a study group's recommendation that Arabs who had moved to Kirkuk from other parts of Iraq after July 1968 should be returned to their original towns and paid compensation.

Mr. al-Shebli, who had overseen the committee on Kirkuk's status, said relocation would be voluntary. Those who choose to leave will be paid about $15,000 and given land in their former hometowns.

"There will be no coercion, and the decision will not be implemented by force," al-Shebli told the Associated Press.

Tens of thousands of Kurds and non-Arabs fled Kirkuk in the 1980s and 1990s when Saddam's government implemented its "Arabization" policy. Kurds and non-Arabs were replaced with pro-government Arabs from the mainly Shi'ite south.

After the U.S.-led invasion of Iraq in March 2003, Kurds and other non-Arabs streamed back, only to find their homes were either sold or given to Arabs. Some of the returning Kurds found nowhere to live except in parks and abandoned government buildings. Others drove Arabs from the city, despite pleas from Sunni and Shi'ite leaders for them to stay.

Adil Abdul-Hussein Alami, a 62-year-old Shi'ite who moved to Kirkuk 23 years ago in return for $1,000 and a free piece of land, said he would find it hard to leave.

"Kirkuk is an Iraqi city, and I'm Iraqi," said the father of nine. "We came here as one family, and now we are four. Our blood is mixed with Kurds and Turkmen."

But Ahmed Salih Zowbaa, a 52-year-old Shi'ite father of six who moved to the city from Kufa in 1987, agreed with the government's decision. "We gave our votes to this government and constitution, and as long as the government will compensate us, then there is no injustice at all," he said.

Mr. al-Shebli, a Sunni Arab, confirmed he had offered his resignation on the same day that the Cabinet approved the plan. He cited differences with the government and his own political group, the secular Iraqi List, which joined Sunni Arab lawmakers yesterday in opposing the Kirkuk decision.

He said he would continue in office until the Cabinet approved his resignation.

The Iraqi List is led by former Prime Minister Iyad Allawi, a secular Shi'ite. The group holds 25 seats in the 275-seat parliament.

Ali al-Dabbagh, spokesman for Prime Minister Nouri al-Maliki, said Mr. al-Shebli quit before he could be fired in a coming government reshuffle. Neither Mr. al-Dabbagh nor Mr. al-Shebli would say if the minister had resigned over the Kirkuk issue.
Posted by: Anonymoose || 04/01/2007 13:58 || Comments || Link || E-Mail|| [6472 views] Top|| File under:
Iraqi insurgency groups declare intention to drop arms
Iraqi President Jalal Talabani affirmed on Saturday that the leadership was holding continuous contacts with armed groups in a bid to persuade them join the national conciliation political process and renounce usage of arms.

Talabani, speaking at a ceremony marking credentials-delivery of the newly-named American Ambassador to Iraq, Ryan Crocker, and the new Japanese ambassador, affirmed that some of the armed groups expressed desire to join the process of normalization in the country. "Some organizations that consider themselves as part of the national resistance have contacted us and expressed readiness to drop the arms and join the political process and we have welcomed them," Talabani said.

He praised resolutions of the recently-held Arab summit concerning Iraq, namely the decisions that denounce terrorism, call for setting debts and backing the national conciliation process. The Arab summit, concerning Iraq, was successful and all Iraqi proposals and demands were me -- unanimously, the president said.

On status of the (Shiite) Mahdi militia, Talabani said that he assured Crocker that the group was no longer significantly effective and that the top leadership has recently received no new complaints about activities of this militia from local Sunni quarters. The government is bent on clamping down on terrorism and cooperating with the Multi-National Forces, he said.

He praised stand of Sunni tribes, namely Al-Zuwbaa' tribe, in confronting armed terrorists and elements of Al-Qaeda organization, west of the Iraqi capital. Armed Sunni tribes have engaged in fierce clashes and fighting with Al-Qaeda followers in the region.
Posted by: Anonymoose || 04/01/2007 10:29 || Comments || Link || E-Mail|| [6488 views] Top|| File under:
More on that Chlorine VBIED attack - from a participant
Hattip Instapundit



Lt. Col. Clayton Fisher, commander of Military Transition Team (MiTT) 6 at the brigade level (and my chaperone on an IA mission) was injured in Wednesday's chlorine truck bomb attack on the Fallujah Government Center and left this comment:

We wanted you to know that your Marine MITTs and IA [Iraqi Army -- ED] came out OK and did great, even after 2 SVBIEDs [Suicide Vehicle-Borne IEDs] , mortars, complex attack etc. Most walking wounded, but hey, we're walking! A few of us were medevac'd to the outskirts of Baghdad, but should come out fine in a few days. Chlorine gas, concussions, some shrapnel, cuts, bruises. Not too bad.

As for the IAs, they proved themselves. The jundi did a great job and pretty much stopped the initial attack as the insurgents were trying to shoot/ram their way inside. The IA and IP [Iraqi Police] figured it out and opened up on them, causing them to set off at the gates or just outside the buildings, vice inside where it would have been worse. Still too close than most would like, but it will do. After all "shook it off," we got most of us out of the rubble and the gas, did a head-count, realized there were still some back in. All rubble, smoke and chlorine gas, hard to see what was what, and of course you can't breathe. So of course, we ran back in it. Got to find those guys. It was not pretty but, we got them all out, to include a few guys you know. They are good now. We then got a US/IA triage and casualty system working. The chlorine thing is a whole other conversation.

And then those of us still standing, most wounded and gassed, ran back in again, slugged it out and fended off the counter attacks and any exploitation the insurgents were trying to get started. Many refused to be medevac'd during the fight. The USMC/Iraqi team was sluggin' it out side by side. Something to see. US Marines and Jundi still gasping for air, fighting side by side. Some jundi still in their sleeping sweats or shower sandals refusing to be evacuated, fighting back with their AKs and PKCs into enemy positions. Yes, some of these jundi got what it takes.

I'd like to say "Bill, you should have been there!" but no, I'd prefer you were not this time. After things settled down a bit, we built the defense back up, got most the wounded out, US and IA reinforcements came in to shore things up. After all was on the mend, the endorphins and adrenaline finally wore off, we realized we were a bit of a mess, our work was done for now and finally agreed to be medevac'd out also. Walked out carrying our shield, not on it.

Well that's kind of it. Everyone is OK as can be. Marines and Jundi alike did well. I thought folks in the USA should know.



It's a good blog. Go to the main page and scroll through the posts; Bill Ardolino is back from an embed with the Marines, and has lots of good stories, photos and links therefrom. If you really like what he writes, hit the Paypal button... and if you've more spare change, hit Fred's Paypal. The lovely and ever-patient Mrs. Pruitt is no doubt overdue for a dinner date, with all the work he's put in to write that fancy new nic-generator. ;-)
Posted by: trailing wife || 04/01/2007 10:08 || Comments || Link || E-Mail|| [6471 views] Top|| File under:
Sunnis try to blast Al-Qaeda out of Iraq
Sunni insurgent groups that were previously allied with Al-Qaeda in Iraq have turned against it, killing its leaders, attacking its supporters and vowing to drive it out of the country. At least two Al-Qaeda commanders have been killed by Iraqi insurgents in Baghdad. Others have been forced to flee after insurgents passed their details to US and Iraqi commanders. Fierce fighting has broken out between insurgent groups and Al-Qaeda in Anbar province, west of Baghdad.

Until the death of Abu Musab al-Zarqawi, the leader of Al-Qaeda in Iraq, in a US airstrike last summer, the groups cooperated with it in their bloody struggle with the coalition forces. But the insurgents have come to believe that Al-Qaeda in Iraq is destabilising the country by the indiscriminate slaughter of civilians, often with truck bombs. Some senior Sunni insurgents believe that Al-Qaeda in Iraq shares the agenda of Iranian-backed Shi'ite militias to plunge the country into ever more violent sectarian conflict rather than concentrating on the fight against the US-led coalition.

Late last year Salam al-Zubaie, Iraq's deputy prime minister, began secret talks with the Sunni groups with the aim of coaxing them away from Al-Qaeda. He held meetings with commanders of groups including the 20th Revolutionary Brigade, the general command of the Iraqi armed forces, the Islamic Army of Iraq, the Ba'ath party and the Salah al-Deen al-Ayyubi Brigade. He encouraged them to form a unified Sunni alliance that could fight Al-Qaeda and attack Iranian influence. They proved receptive to his arguments. "Both Al-Qaeda and Iran seem to have an identical agenda to try to widen the sectarian split between Sunnis and Shi'ites, maintaining instability," Abu Baker, a commander in the 20th Revolutionary Brigade, told The Sunday Times last week. "They stepped up their attacks on innocent Iraqi people and we could not accept that."

A senior commander in the Islamic Army said Zubaie had promised not only to help to unify the Sunni groups but also to provide them with financial and logistical support to stop Iranian infiltration. The insurgents demanded assurances from the government that they would not be arrested or attacked by the security forces. They also asked for promises that they could eventually join the security forces.

There was one sticking point. "We insisted that our fight with the occupying forces would continue as they are to blame for our current situation," the Islamic Army commander claimed. "Zubaie's response was that first we had to get rid of Al-Qaeda and turn ourselves into a strong legal force to be reckoned with. Then we'd be in a position to negotiate with the occupying forces and demand their withdrawal. This was something we could not accept."

Within weeks, however, the insurgent groups set out to "cleanse" parts of Baghdad of Al-Qaeda influence. Shaker Zuwaini, an Al-Qaeda emir, was assassinated by the 20th Revolutionary Brigade in the Adel district of Baghdad. The emir of the Amiriya district was also killed and another commander was chased away from the Khadra district. Abu Omar, leader of a Ba'ath insurgent group and military commander in Amouriya, said: "Al-Qaeda have turned into a bunch of criminals and gangsters up to their eyes in kidnapping and robberies. We resolved to put an end to them."

The drive against Al-Qaeda has continued despite an attempt to assassinate Zubaie last month. He was seriously injured by a suicide bomb. Al-Qaeda claimed responsibility. Zalmay Khalilzad, the outgoing US ambassador, said the United States had also held talks with Sunni insurgents "to explore ways to collaborate in fighting the terrorists". Al-Qaeda in Iraq, which has carried out many of the most brutal attacks on civilians, is made up largely of foreign fighters. Although it shares a name with Osama Bin Laden's group, it is unclear how closely the two are linked.

General David Petraeus, the US commander, blamed Al-Qaeda for provoking carnage in Tal Afar, in northwestern Iraq, with a truck bomb that killed 152. Shi'ite militants and police then cold-bloodedly executed as many as 70 Sunnis.
Posted by: Fred || 04/01/2007 09:48 || Comments || Link || E-Mail|| [6470 views] Top|| File under:
Iraq bombs kill 22 as Crocker vows to end bloodshed
A string of bomb attacks killed 22 people in Iraq on Saturday as Washington's new ambassador vowed that the US would do everything to curb the unrelenting bloodshed. Ryan Crocker, a fluent Arabic speaker with extensive experience in the Middle East, this week became the third US ambassador to Iraq in as many years and presented his credentials to President Jalal Talabani on Saturday.

The deadliest car bombing killed five and wounded 15 when it exploded outside the Al-Sadr hospital in Baghdad's Shia enclave of Sadr City. A second car bomb killed four people and wounded another 20 near a service station in Hilla, a police source said.

In the mixed town of Tuz Khurmatu, near Iraq's contentious northern oil hub of Kirkuk, another two civilians were killed and 11 wounded when a car bomb exploded in a central square, local police chief Abbas Mohammed Amin said. In the town of Suweira, south of Baghdad, three civilians were killed and seven wounded in a roadside bomb explosion.
Posted by: Fred || 04/01/2007 09:33 || Comments || Link || E-Mail|| [6472 views] Top|| File under:
UN Agency Sending Staff Back to Baghdad
BAGHDAD -- The U.N. refugee chief said Saturday that the agency planned to begin basing non-Iraqi staff in Baghdad for the first time since the United Nations sharply curtailed its international presence in the aftermath of the bombing of its headquarters in 2003.

U.N. High Commissioner for Refugees Antonio Guterres said he recognized the dangers facing foreigners as well as Iraqis in the violent capital. But he said the desperate situation required a new commitment.


More at link, mostly rationales for avoiding admitting things are actually getting better in Iraq...
Posted by: Dave D. || 04/01/2007 00:00 || Comments || Link || E-Mail|| [6472 views] Top|| File under:
U.S. March Toll Nearly Twice Iraq Forces
EFL...


BAGHDAD -- The U.S. military death toll in March, the first full month of the security crackdown, was nearly twice that of the Iraqi army, which American and Iraqi officials say is taking the leading role in the latest attempt to curb violence in the capital, surrounding cities and Anbar province, according to figures compiled on Saturday.


You know what? I'm beginning to think it doesn't matter whether the "surge" succeeds or not: even if it does, the MSM will spin it as a failure. They WILL find an angle.


The Associated Press count of U.S. military deaths for the month was 81, including a soldier who died from non-combat causes Saturday. Figures compiled from officials in the Iraqi ministries of Defense, Health and Interior showed the Iraqi military toll was 44. The Iraqi figures showed that 165 Iraqi police were killed in March. Many of the police serve in paramilitary units.

According to the AP count 3,246 U.S. service members have died in Iraq since the war began in March 2003.


Of course what they never mention is that our Iraq casualties the last four years is down in the mud compared to past wars, somewhere between the number of people who've died in ATV rollovers and the number who've died in recreational boating accidents during the same period. How would today's press have dealt with the Battle of the Bulge? Saipan? Guadelcanal? Okinawa?
Posted by: Dave D. || 04/01/2007 00:00 || Comments || Link || E-Mail|| [6470 views] Top|| File under:
Southeast Asia
Elderly couple and a teacher killed in southern Thailand
A retired teacher and an elderly couple were shot dead Saturday while four other civilians were wounded in a bomb explosion in Thailand's violent-ravaged south, police said.

Sawai Phrommani, a 62-year-old retired teacher, was killed in a drive-by shooting as he rode a motorcycle home in Pattani's Mayo district, said police Lt. Col. Narat Thepchalerm.

In Narathiwat, suspected insurgents posing as customers shot dead a Buddhist couple - Charin Ngaono, 70 and his 68-year-old wife Rabiep - in their grocery store in Rangae district, police said.

Four Buddhist civilians also were wounded in Yala province, when a roadside bomb exploded as their car passed over it, police said.

In its latest strategy, the government said Friday it will impose restrictions on motorcycle riders in southern Thailand, who often are blamed for carrying out drive-by shootings linked to Muslim insurgency. Under new restrictions, motorcyclists will be barred from carrying any male passengers and female passengers will only be allowed if their faces are not covered by veils. The government has not said when the new law will come into effect.
Posted by: ryuge || 04/01/2007 01:16 || Comments || Link || E-Mail|| [6474 views] Top|| File under:
Syria-Lebanon-Iran
Mob Attacks British Embassy
Britain is in "direct bilateral communication" with Iran over the 15 sailors and marines captured by the Middle East country, according to the Defence Secretary. Des Browne said: "We are anxious that this matter be resolved as quickly as possible and that it be resolved by diplomatic means.

"It's not my intention to go through the detail of that blow by blow, and it wouldn't be appropriate to do that, but we are in direct bilateral communication with the Iranians."


If you're going to solve it by 'diplomatic means', that means you've surrendered your sovereignty in the same way Jimmuah Carter did in '79. It's going to work out about as well.

Sky's Foreign Affairs Editor Tim Marshall said the comments could be significant, as Iran has been angry that Britain has taken the issue to the United Nations. It has felt "this is only a bilateral disagreement, ie only between the two countries and it didn't require intermediaries.

"If Mr Browne chose his words very carefully then the word bilateral was a deliberate use to show everybody that we are dealing with it bilaterally.

"It seems they are edging towards each other."

The news came after rocks and firecrackers were thrown at the British embassy in Tehran as the row over the issue escalates. Witnesses said there had been several small blasts and smoke could be seen rising in the compound. Demonstrators called for the expulsion of the UK ambassador and the closure of the embassy, calling it a "den of spies". Around 200 people massed outside, chanting "death to Britain" and "death to America". Marshall said the demonstration would have been sanctioned by Iranian officials. He added: "This is a warning. In the last protest there were around 10 people, around 200 this time and next time it could be thousands." The demonstrators - mainly students - did not breach the compound, which was protected by police, and there were no reports of injuries.


This is starting to sound familiar...


Earlier, George Bush condemned Iran's "inexcusable behaviour" in taking the service personnel. He said he strongly supported the British government's attempts to resolve the stand-off peacefully - and insisted the "innocent hostages" be released immediately. Speaking at his Camp David retreat in Maryland, the President rejected suggestions that Iranians held in Iraq be freed in return for the release of the Britons. He said: "Iran must give back the hostages. They're innocent, they did nothing wrong and they were summarily plucked out of the water."

French presidential hopeful Segolene Royal suggested European sanctions should be introduced against Iran. She told French TV that she was "shocked" at the capture.

However, Iran's president, Mahmoud Ahmadinejad, attacked Britain as "arrogant and selfish" for trespassing in his country's waters.

A formal protest to Britain over an alleged shooting incident in Iraq has also been lodged.
Posted by: Dave D. || 04/01/2007 12:27 || Comments || Link || E-Mail|| [6468 views] Top|| File under:
More details on rumor of April 6th Attack
The United States will be ready to launch a missile attack on Iran's nuclear facilities as soon as early this month, perhaps "from 4 a.m. until 4 p.m. on April 6," according to reports in the Russian media on Saturday.

According to Russian intelligence sources, the reports said, the US has devised a plan to attack several targets in Iran, and an assault could be carried out by launching missiles from fighter jets and warships stationed in the Persian Gulf. Russian news agency RIA Novosti quoted a security official as saying, "Russian intelligence has information that the US Armed Forces stationed in the Persian Gulf have nearly completed preparations for a missile strike against Iranian territory."

The Russian Defense Ministry rejected the claims of an imminent attack as "myths." There was no immediate response from Washington...
Posted by: Anonymoose || 04/01/2007 10:47 || Comments || Link || E-Mail|| [6485 views] Top|| File under:
EU Refuses To Back Britain
Blair is left to make a statement of disgust after the airing of another video from captured British troops

European foreign ministers failed last night to back Britain in a threat to freeze the €14 billion trade in exports to Iran, as the hostage crisis descended into a propaganda circus.

Tony Blair could only issue a new statement of disgust as Iran tormented him with another sailor's video confession and a fresh letter from the young mother detainee.

A first written message from the Tehran Government offered some hope of a deal, but time is running out before the Iranian new year holiday ends and militant students and politicians return to business.

EU foreign ministers meeting in Germany called for the sailors to be freed but ruled out any tightening of lucrative export credit rules. The EU is Iran's biggest trading partner. British officials are understood to have taken soundings on economic sanctions before the meeting but found few takers.

France, Iran's second-largest EU trading partner, cautioned that further confrontation should be avoided. The Dutch said it was important not to risk a breakdown in dialogue.

...Britain's response to the seizure of its sailors and Marines has been branded weak by Republicans in Washington. John Bolton, until recently the US Ambassador to the United Nations, described the Government's incremental approach as "pathetic".

He said that Mr Blair should be threatening "real pain, real economic sanctions" unless Iran released the sailors immediately. "Britain has got to be tougher here," he said.

Newt Gingrich, the former Speaker of the House of Representatives, urged Britain to threaten military force to destroy Iran's petroleum industry.



more at link... if you can bear to read it.




Posted by: Dave D. || 04/01/2007 10:06 || Comments || Link || E-Mail|| [6485 views] Top|| File under:
IDF intelligence: Iran, Hizbullah preparing for possible US strike
Iran, Syria and Hizbullah are preparing for a possible military confrontation with the United States in the summer, the head of the IDF's Military Intelligence said Sunday.

"Their preparation is defensive ahead of war … They fear a war initiated by the Americans because they understand that there might be an attack against Iran over the summer, but not by Israel," Maj. Gen. Amos Yadlin told the Cabinet.

"We are closely following these preparations, for fear that one of the sides misinterprets certain moves in the region. I bring up the Six Day War in this context – when you reach a war no one is interested in as a result of the involvement of many players.

"We need to be ready, and at the same time be careful that such steps do not cause others to get the wrong idea about our moves," he added.

According to the intelligence chief, Hizbullah has been maintaining the ceasefire so far, because the organization is not interested in getting into another conflict with Israel. "The organization is busy rehabilitating… like the Syrians, Hizbullah too needs to prepare for a war in the summer."

Haniyeh: Divide and conquer?
Turning his attention to Palestinian Prime Minister Ismail Haniyeh, Yadlin said that the latter was seeking to separate between the moderate Hamas government and the more militant Hamas movement.

"When Haniyeh retuned from the Arab summit, he made some extreme statements and hinted that if the Hamas government is not recognized by the international community and the boycott not lifted – a third intifada may break out," Yadlin said.

However, Yadlin stated that there were elements within Hamas that were unhappy with the approval of the Arab initiative. "In the last month, he (Haniyeh) has been leading the move towards a unity government, and he is now being blamed for leading a moderate approach in the Riyadh summit," he explained.



Posted by: Frank G || 04/01/2007 10:09 || Comments || Link || E-Mail|| [6472 views] Top|| File under:
UK Looks at Options in Iran Standoff
LONDON -- Britain examined options Sunday for new dialogue with Tehran over the seized crew of 15 sailors and marines, as a poll suggested most Britons back the government's goal of resolving the standoff through diplomacy.


Maybe this is part of the problem...


Government and defense officials refused to discuss a report that claimed a Royal Navy captain or commodore would be sent to Tehran as a special envoy to negotiate the return of the personnel.


Negotiate? Or beg?


The official would deliver an assurance that British naval crews would never deliberately enter Iranian waters without permission, the Sunday Telegraph newspaper reported.


They don't want "assurances". THEY WANT TO HUMILIATE YOU.


Britain's Foreign Office and Ministry of Defense said they would not comment on negotiations, or on options being considered. "We will continue to conduct our diplomatic discussions in private," a Foreign Office spokesman said on the government's customary condition of anonymity.


That way, the groveling will not appear quite so blatant...


But Transport Minister Douglas Alexander said Britain was engaged in "exploring the potential for dialogue with the Iranians."


That'll send a shiver down their spines, won't it? Yikes!


"The responsible way forward is to continue the often unglamorous, but important and quiet diplomatic work to get our personnel home," Alexander told the British Broadcasting Corp.'s Sunday AM program.



more mewling at link...



Posted by: Dave D. || 04/01/2007 09:45 || Comments || Link || E-Mail|| [6481 views] Top|| File under:
UK Ready for Diplomatic Attack on Iran
The Security Council "statement" criticizing Iran's continued "detention" of 15 British Royal Navy sailors is only the first step in what may turn into a major diplomatic attack by London, say U.N. diplomats.


"Major diplomatic attack"... oh, nevermind.


The watered-down statement, unexpectedly accepted by British Ambassador to the U.N. Sir Emyr Jones Parry late Thursday, while criticizing the Iranian move, only demanded immediate access to the soldiers by British consular officials. It did not address the claims and counter-claims about whether the Royal Navy violated Iran's territorial waters.

However, on Monday, the UK assumes the monthly rotating presidency of the Security Council, followed by the United States in May. During April, London will be able to control the Council's "program of work," putting itself in a central position to use the U.N. body to exert even more diplomatic pressure on Tehran.

The feeling among Council diplomats was that the Thursday statement on Iran was approved by the British not so much for what it said, but more for use as a "springboard" for harsher measures should they be needed while it chairs the U.N. body.
Posted by: Dave D. || 04/01/2007 00:00 || Comments || Link || E-Mail|| [6484 views] Top|| File under:
Power struggle in Iran over hostages
THE fate of the 15 British marines and sailors held in Tehran may depend on the outcome of a power struggle between two of Iran's top generals, write Uzi Mahnaimi and Marie Colvin.

According to an Iranian military source, the commander of the Revolutionary Guards has called for them to be freed. Major-General Yahya Rahim Safavi is said to have told the country's Supreme National Security Council on Friday that the situation was "getting out of control" and urged its members to consider the immediate release of the prisoners to defuse tension in the Gulf.

However, Safavi's intervention was reportedly denounced by another senior general at a meeting of high-ranking commanders yesterday. Yadollah Javani, the head of the Revolutionary Guards' political bureau, was said to have accused him of weakness and "liberal tendencies". Javani is said to have demanded that the prisoners be put on trial.

Reports of the clash emerged as Terry Waite, who was kidnapped in Beirut while trying to negotiate a hostage release in 1987, offered to travel to Tehran to try to secure the release of the 14 servicemen and one woman. "I don't think one needs to be afraid of these people, but one does need to have respect for their point of view, whether you agree with it or not," said Waite, who spent almost five years as the hostage of an Iranian-backed fundamentalist group in Beirut.


Oh, good grief...
Posted by: Dave D. || 04/01/2007 00:00 || Comments || Link || E-Mail|| [6473 views] Top|| File under:
Blair facing 'long haul' in quest to free hostages
See if he can beat 444 days.
TONY Blair was last night facing the prospect of Britain's dispute with the Iranians escalating into an extended hostage crisis, as Tehran refused to rule out the prospect of putting the 15 captured British sailors on trial.

As Foreign Secretary Margaret Beckett blasted Iran for "sabre-rattling" over the plight of the seized sailors and marines, senior Downing Street officials admitted that Britain had to prepare for "the long haul". The grim prognosis followed nine days of bitter diplomatic wrangling which has failed to bring an end to the row over Iran's claims that the British personnel had encroached into its waters during a routine patrol in the Shatt al-Arab waterway.

It also raises the possibility that Blair's final days in office could be tarnished by an intractable hostage dilemma similar to the 444-day Iran hostage crisis that blighted Jimmy Carter's US presidency in 1979.

"We want to get these people out as quickly as we can," a senior Blair aide said last night. "That is what we are working towards. But it is not easy and we have to accept that these things take time. We must prepare for the long haul."

The dramatic intervention lays bare the growing distress at the highest levels of the British government over the failure of bilateral and international pressure to achieve a breakthrough that would secure freedom for Faye Turney and her 14 male colleagues.



more at link...
Posted by: Dave D. || 04/01/2007 00:00 || Comments || Link || E-Mail|| [6479 views] Top|| File under:
Ministers seek deal with Iran for captives
EFL


Ministers are preparing a compromise deal to allow Iran to save face and release its 15 British military captives by promising that the Royal Navy will never knowingly enter Iranian waters without permission.

The Sunday Telegraph has learnt of plans to send a Royal Navy captain or commodore to Teheran, as a special envoy of the Government, to deliver a public assurance that officials hope will end the diplomatic standoff.

The move, which was discussed at a meeting of Whitehall's Cobra crisis committee yesterday, came as Downing Street officials explicitly cautioned against hopes of a speedy outcome and said that families of the hostages should prepare for the "long haul". The Prime Minister, Tony Blair, and the Foreign Secretary, Margaret Beckett, have been warned that the impasse may develop into a long-term stand-off. Privately, officials are speculating that the crisis could continue for months.

The renewed search for a solution was given greater urgency when a senior Iranian official said that moves had begun to put the 15 British captives on trial. Details of the strategy emerged as a former Falklands War commander expressed fury at how the sailors surrendered to Iranian gunboats without a fight. Maj Gen Julian Thompson called for a review of the Navy's rules of engagement, dictated by the United Nations, that they cannot open fire unless they are shot at first.


I think I've spotted the problem...


"In my view this thing is a complete cock-up," he said.


Gott sei dank!!! At last, someone who can speak plain English!!!


"I want to know why the Marines didn't open fire or put up some sort of fight. My fear is that they didn't have the right rules of engagement, which would allow them to do this."

A former Iranian ambassador to the UN, Sayed Rajai Korasani, said that Britain should be more conciliatory and called for a delegation of MPs to seek the handover of the sailors.


Send Gorgeous George. In his red tights. Offer to exchange him for the hostages.
Posted by: Dave D. || 04/01/2007 00:00 || Comments || Link || E-Mail|| [6473 views] Top|| File under:
Bush Calls on Iran to Free U.K. Sailors
CAMP DAVID, Md. (AP) - President Bush on Saturday said Iran's capture of 15 British sailors and marines was "inexcusable" and called for their immediate, unconditional release.

Bush said Iran plucked the sailors out of Iraqi waters. Iran's president said Saturday they were in Iranian waters and called Britain and its allies "arrogant and selfish" for not apologizing for trespassing.

"Iran must give back the hostages," Bush said at the Camp David presidential retreat, where he was meeting with the president of Brazil. "They're innocent. They did nothing wrong."

It was the first time that Bush had commented publicly on the captured Britons. Washington has taken a low-key approach to avoid aggravating tensions over the incident and shaking international resolve to get Iran to give up its uranium enrichment program.

Bush did not answer a question about whether the United States would have reacted militarily if those captured had been Americans. The president said he supports British Prime Minister Tony Blair's efforts to find a diplomatic resolution to the crisis, now in its second week.

Bush would not comment about Britain's options if Iran does not release the hostages, but he seemed to reject any swapping of the British captives for Iranians detained in Iraq.

"I support the prime minister when he made it clear there were no quid pro quos," Bush said.

Like Bush's words, Iranian President Mahmoud Ahmadinejad's comments were his most extensive on the crisis. They tracked tough talk from other Iranian officials, an indication that Tehran's position could be hardening.

"The British occupier forces did trespass our waters. Our border guards detained them with skill and bravery," Iran's official news agency quoted Ahmadinejad as saying. "But arrogant powers, because of their arrogant and selfish spirit, are claiming otherwise."

Britain, however, appeared to be easing its stance, emphasizing its desire to talk with Iran about what it termed a regrettable situation.



Know what? The Iranians are going to keep right on doing crap like this, as they have for the last 28 years, until we let go of enough of our oh-so-precious civility to stomp their damned asses. Until we do that, ABSOLUTELY NOTHING is going to change.





More weasel-worded reporting at link...
Posted by: Dave D. || 04/01/2007 00:00 || Comments || Link || E-Mail|| [6471 views] Top|| File under:
Who's in the News
79
[untagged]
Bookmark
E-Mail Me
The Classics
The O Club
Rantburg Store
The Bloids
The Never-ending Story
Thugburg
Gulf War I
The Way We Were
Bio
Merry-Go-Blog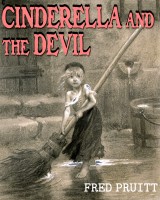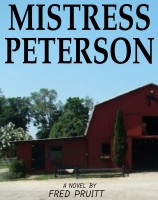 On Sale now!


A multi-volume chronology and reference guide set detailing three years of the Mexican Drug War between 2010 and 2012.

Rantburg.com and borderlandbeat.com correspondent and author Chris Covert presents his first non-fiction work detailing the drug and gang related violence in Mexico.

Chris gives us Mexican press dispatches of drug and gang war violence over three years, presented in a multi volume set intended to chronicle the death, violence and mayhem which has dominated Mexico for six years.
Click here for more information


Meet the Mods
In no particular order...


Steve White
Seafarious
Pappy
lotp
Scooter McGruder
john frum
tu3031
badanov
sherry
ryuge
GolfBravoUSMC
Bright Pebbles
trailing wife
Gloria
Fred
Besoeker
Glenmore
Frank G
3dc
Skidmark
Alaska Paul



Better than the average link...



Rantburg was assembled from recycled algorithms in the United States of America. No trees were destroyed in the production of this weblog. We did hurt some, though. Sorry.
34.239.147.7

Help keep the Burg running! Paypal: