US author of anti-Obama book detained in Kenya
The American author of a book critical of Barack Obama is being detained in Kenya while his immigration status is checked, a senior immigration official said Tuesday.

Jerome Corsi, who wrote "The Obama Nation: Leftist Politics and the Cult of Personality," was being held at immigration headquarters in Nairobi after police picked him up from his hotel Tuesday, said Carlos Maluta, a senior immigration official in charge of investigations. "We still haven't decided what to do with him," Maluta told The Associated Press. He said Corsi did not have a temporary work permit needed to conduct business in Kenya.

Obama is wildly popular in Kenya. His father, whom he barely knew, was a Kenyan economist.

Corsi's book claims the Illinois senator is a dangerous, radical candidate for president and includes innuendoes and false rumors — that he was raised a Muslim, attended a radical, black church and is secretly seething with "black rage." Obama is a Christian who attended Trinity United Church of Christ in Chicago, and his campaign picks apart the book's claims on the Obama campaign's rumor-fighting Web site, FightTheSmears.com.


Thanks for being subtle, AP.



According to a press release announcing Corsi's visit, he arrived last week at the invitation of Christian missionaries concerned about the rise of Islam. Corsi was planning to file daily dispatches all week, the statement said.

Obama's Kenyan uncle, Said Obama, said he was unaware of Corsi's detention.
Posted by: ryuge || 10/07/2008 05:56 || Comments || Link || E-Mail|| [10795 views] Top|| File under:
Africa North
Mauritanian police use tear gas to quash protest
Mauritanian security forces used tear gas to disperse anti-coup protesters late Sunday, a day before an African Union (AU) for the country to return to constitutional order was set to expire. A coalition of pro-democratic parties, the National Front for the Defense of Democracy, had called for a day of protest Sunday despite.
Posted by: Fred || 10/07/2008 00:00 || Comments || Link || E-Mail|| [10794 views] Top|| File under:
Arabia
'Bloody Sunday' sees Gulf markets crumble
Stock markets across the Gulf continued to tumble Monday after a 'Bloody Sunday' of trading saw huge losses and credit conditions tightened, sparking fears that the Arab peninsula would be hit by the fallout in Europe and the United States.

In the Gulf's biggest stock market, Saudi Arabia, the leading TASI index plunged over 9 percent, while shares in big energy exporter Qatar fell 4.2 percent. In neighboring United Arab Emirates, Dubai's Financial Market crumbled almost 7percent, its lowest drop since March 14, 2006; while Abu Dhabi's index fell 5 percent.

Analysts said despite the $700 billion U.S. economic rescue package, passed earlier this week, there is an air of uncertainty as fears mounted that it may not be enough. "Uncertainty prevails despite the U.S. government passing the package and there is this lingering fear that the $700 billion may not be enough," the UAE's Gulf News quoted head of Al Dhafra Brokerage, Vyas Jayabhanu, as saying.

"Foreign institutions are heavily selling in the market. Some of them are exiting completely," says Amro Motasim, chief trader at Ahli Bank.

As markets slumped, credit tensions intensified and interbank lending rates in key Gulf states climbed, hitting levels not seen since late 2007 or early 2008. UAE one-month rates rose to 4.51875 percent while Saudi Arabia one-month rates hit 4.11750 percent.

In September, the UAE central bank said it would offer banks short-term funds through a 50 billion UAE dirham ($13.61 billion) facility in an emergency move to ease tensions in the money markets.
Posted by: Fred || 10/07/2008 00:00 || Comments || Link || E-Mail|| [10794 views] Top|| File under:
Bangladesh
Warrant issued to arrest Saifur, Aminul, Mojahid
A Dhaka court yesterday issued arrest warrants against nine accused including former BNP ministers M Saifur Rahman, Aminul Haque and state minister AKM Mosharraf Hossain and former Jamaat minister Ali Ahsan Mohammad Mojahid in Barapukuria coalmine graft case.
Posted by: Fred || 10/07/2008 00:00 || Comments || Link || E-Mail|| [10794 views] Top|| File under:
Russia Accuses Georgia of 'New Hostilities'
KARALETI, Georgia — Russia accused the Georgian government on Monday of "seeking to provoke new hostilities" even as Russian peacekeepers were dismantling key checkpoints outside the separatist enclaves of South Ossetia and Abkhazia. Authorities in Abkhazia said that an Abkhaz border guard was killed Monday in an exchange of fire with gunmen on the Georgian side. On Friday, a car bomb in the South Ossetian capital, Tskhinvali, killed eight Russian soldiers and three Ossetian civilians.

Russia has said Georgia is responsible for these attacks and three others in the disputed territories in recent days. Russia's foreign minister, Sergey V. Lavrov, made a formal appeal to his French counterpart, Bernard Kouchner, on Monday, asking the European Union to "take necessary measures to stabilize the situation in keeping with its commitments."

A peace deal brokered by President Nicolas Sarkozy of France had set this Friday as the deadline for Russian troops to withdraw from the buffer zones outside the enclaves.

Shota Utiashvili, a senior official at Georgia's Interior Ministry, denied any Georgian involvement in the attacks, saying that Georgia opposed any delay in the withdrawal. "This a completely absurd accusation," he said.

In Karaleti, a village two miles north of Gori, ethnic Georgians passed freely through a Russian checkpoint where soldiers were busy winding up barbed wire, washing their clothes and packing their possessions.

Russian troops have been dismantling checkpoints for days, under the watch of some 200 European Union observers who began patrols in the buffer zone last week. Maj. Gen. Marat Kulakhmetov, commander of Russian peacekeepers in South Ossetia, said early Monday that the six southernmost posts would be removed within 24 hours.

The Organization for Security and Cooperation in Europe protested allegations printed in the Russian news media that the car that exploded in Tskhinvali on Friday had traveled into the area as part of an O.S.C.E. convoy. Ambassador Terhi Hakala, head of the organization's mission to Georgia, said she was "outraged" at the report. "The spreading of untruthful propaganda about the mission — which includes several previous entirely false accounts connected with O.S.C.E. staff and premises — is a serious matter, endangers O.S.C.E. personnel and may be taken as a signal of unwillingness on the part of those responsible to work constructively," she said.
Posted by: Steve White || 10/07/2008 00:00 || Comments || Link || E-Mail|| [10796 views] Top|| File under:
China cancels, postpones military exchanges with US
Unhappy over arms sales to Taiwan

WASHINGTON (AFP) -- China has canceled or postponed several military exchanges with the United States in protest against a proposed 6.5 billion dollar arms sale to Taiwan, a Pentagon spokesman has said. "The Chinese reaction is unfortunate and results in missed opportunities," said Major Stuart Upton.

Upton said senior level visits and exchanges involving humanitarian assistance, and disaster relief issues that had been scheduled to take place before the end of November, were canceled or postponed.

The Pentagon notified Congress Friday of 6.5 billion dollars in proposed arms sales to Taiwan, including advanced Patriot missile defenses, Apache attack helicopters and submarine-launched anti-ship missiles.

Chinese officials in Washington and Beijing "responded with displeasure to the US announcement," Upton said. "PRC officials have informed us that US-Chinese bilateral events may be affected," he said. Upton said there has been no change in US policy on arms sales to Taiwan and that the United States had faithfully abided by the US-Taiwan Relations Act, which provides for sales of defensive weapons to Taipei.

"We feel that the global security environment calls for US and PRC officials to maintain close relations to address common security challenges," he said. "Uncertainty over the motivations and direction of China's military expansion leads others to hedge," he said. "This could lead to a security environment less favorable to China's interests, the region's, and our own."

In protesting the proposed sales on Saturday, Chinese Foreign Ministry spokesman Liu Jianchao warned it would damage Sino-US relations, and called on Washington to call them off. "It is only natural that this move would stir up strong indignation of the Chinese government and people," he said, according to Xinhua. "We sternly warn the United States that there is only one China in the world, and that Taiwan is a part of China," Liu said.

The package includes 330 Patriot Advanced Capability (PAC-3) missiles and associated equipment worth up to 3.1 billion dollars. The advanced missile defense system has never been sold to Taiwan before. The Pentagon also is proposing selling Taiwan 30 AH-64 Apache Longbow attack helicopters and 1,000 Hellfire missiles to beef up its anti-armor capabilities, and for close air support of its ground forces. The helicopters are worth up to 2.5 billion dolllars, according to the Defense Security Cooperation Agency.

Taiwan has also asked to buy 31 UGM-84L submarine-launched Harpoon anti-ship missiles valued at up to 200 million dollars. It also requested 182 Javelin guided missiles with 20 Javelin command launch units worth 47 million dollars. The missiles are portable anti-tank weapons. Other proposed sales call for upgrading four E-2 Hawkeye aircraft and supplies of spare parts for fighter aircraft, transport planes, radar and communications equipment.

"The proposed sale will help improve the security of the recipient and assist in maintaining political stability, military balance, and economic progress in the region," the DSCA said. Congress has 30 days to raise objections to the proposed sales.

The announcements followed a visit to the United States this week by Taiwanese defense minister, Chen Chao-min, the first of its kind since 2002.
Posted by: Steve White || 10/07/2008 00:00 || Comments || Link || E-Mail|| [10795 views] Top|| File under:
Europe
Iceland seeks Russian capital infusion
Iceland expressed disappointment on Tuesday that western allies had failed to provide support to help ease the country's financial crisis, forcing it to turn to Russia for a €4bn loan.

"We have not received the kind of support that we were requesting from our friends," said Geir Haarde, prime minister. "So in a situation like that one has to look for new friends."

In spite of the new friendship, Mr Haarde said it did not extend to military co-operation, refuting the suggestion that Russia might be given access to an airbase vacated by the US air force in 2006. "We are a founder member of Nato," noted an official, "categorically denying" any such deal.

There was confusion over the status of the Russian loan, with the central bank first saying it had secured €4bn ($5.4bn, £3bn) on a four-year deal, at between 30 and 50 basis points above the London interbank offered rate, before acknowledging that the pact had yet to be finalised.

Alexei Kudrin, Russia's finance minister, confirmed Russia had received a request from the Icelandic government for credit. "We will examine it," he said. "Iceland is well known as a country with tough budgetary discipline and a high rating of reliability. We see such an application ­positively."

Iceland needs to bolster its foreign exchange reserves in an attempt to shore up the krona, whose depreciation has caused sharp price rises in imported goods such as fuel. The central bank said on Tuesday that it had begun intervening in currency markets to try to strengthen the krona, helping it to rise 13 per cent against the euro at IKr150.

Mr Haarde refused to say which countries had refused to offer help. He said the Nordic central banks were the only ones to come forward before Russia; they agreed a €1.5bn facility in the spring but the Icelandic government decided it needed more funds to shore up the currency. "In a situation like this it's turning out that it's every man for himself, every country for itself, everybody's taking care of their best interest and that's what we are doing," the prime minister added.

Chris Weafer, chief strategist at Uralsib investment bank, said, "Lending money to Iceland is a very strong and clear statement from Russia that it is solvent and it has spare cash."

"This is going to make a big difference to the Icelandic economy and it's a very clear statement. It builds up political goodwill which could be helpful when it gets into difficult negotiations over territorial rights in the Arctic," said Mr Weafer.

Iceland is continuing to look abroad for other funds but, if finalised, the Russian package will almost double its foreign currency reserves. Mr Haarde said the funding would be used to support the krona but would not be extended to commercial banks. He said despite ratings downgrades and a near-record price to ensure government debt from default, there would be no such move from the country. "Iceland has never defaulted on its sovereign debt and will not," said Mr Haarde.

Posted by: lotp || 10/07/2008 15:01 || Comments || Link || E-Mail|| [10795 views] Top|| File under:
The German Question
Long Stratfor analysis. Bottom line up front: Germany is deeply aligned with Russia against NATO expansion and opposed to a range of US initiatives in eastern Europe and the Caucuses.

Rantburgers can draw their own conclusions about appropriate US policy.
Posted by: lotp || 10/07/2008 08:33 || Comments || Link || E-Mail|| [10798 views] Top|| File under:
Home Front: Politix
Washington State requires no ID for voter registration - utility bill will do.
Ok. So my wife passes her Naturalization Interview and is scheduled to be sworn in on Friday (Oct 10) after which we will drive up to Everett Wa (County seat of Snohomish County where we reside) in order to register to vote. She can register up to 15 days before the election as long as she goes to the Elections office.

What follows is from the official Washington State website on Registering to vote (see link).

Apparently you only need a utility bill, bank statement (Bank of America loves illegals btw) or a paycheck to register to vote in Washington State.

Does anyone see any sort of 'Proof of Citizenship' on this page? The page says its a requirement - but no need of actual proof.

ID Necessary to Register

If you register by mail and do not have a Washington State driver's license, Washington State ID card, or a Social Security number, you will be required to provide one of the following items when you cast your ballot.

* Valid photo ID
* Valid tribal ID of a federally recognized Indian tribe in Washington State
* Copy of a current utility bill
* Current bank statement
* Copy of a current government check
* Copy of a current paycheck
* A government document, other than a voter registration card, that shows both your name and address

If you do not provide one of the above items either before or at the time of voting, your ballot will not be counted.
No wonder ACORN loves Washington State.....


Posted by: CrazyFool || 10/07/2008 16:38 || Comments || Link || E-Mail|| [10795 views] Top|| File under:
PDS Watch: Madonna bans Sarah Palin from her concerts
Madonna


She's still alive?


has banned the Republican vice-presidential candidate Sarah Palin from attending any of her concerts.


She still does concerts? Who knew?


The singer told a crowd in Meadowlands, New Jersey on Saturday (October 4th) that the Alaskan governor wasn't allowed to her "party".
Ooooh, burn!
"Sarah Palin can't come to my show. It's nothing personal," Madonna was quoted by the NY Post as saying . . . .
There is, of course, no evidence that Sarah Palin ever wanted to come to her concert in the first place.

Sounds like Madonna is afraid of someone.
Posted by: Mike || 10/07/2008 16:08 || Comments || Link || E-Mail|| [10794 views] Top|| File under:
Frank says attacks against him racially motivated - Next they'll be called Gay Bashing
BOSTON (AP) - Rep. Barney Frank said Monday that Republican criticism of Democrats over the nation's housing crisis is a veiled attack on the poor that's racially motivated. The Massachusetts Democrat, chairman of the House Financial Services Committee, said the GOP is appealing to its base by blaming the country's mortgage foreclosure problem on efforts to expand affordable housing through the Community Reinvestment Act.

He said that blame is misplaced, because those loans are issued by regulated institutions, while far more foreclosures were triggered by high-cost loans made by unregulated entities.

"They get to take things out on poor people," Frank said at a mortgage foreclosure symposium in Boston. "Let's be honest: The fact that some of the poor people are black doesn't hurt them either, from their standpoint. This is an effort, I believe, to appeal to a kind of anger in people."

Frank also dismissed charges the Democrats failed on their own or blocked Republican efforts to rein in the mortgage companies Fannie Mae and Freddie Mac. The federal government recently took control of both entities.

House Minority Leader John Boehner of Ohio called Frank's remarks "a lame, desperate attempt to divert Americans' attention away from the Democratic party's obstruction of reforms that would have reined in Fannie Mae and Freddie Mac and helped our nation avoid this economic crisis."

"Congressman Frank should retract his ridiculous statements and start taking responsibility for the role he and other top Democrats played in putting Main Street Americans in this mess," Boehner said.

Frank said Republicans controlled Congress for 12 years and passed no regulation, while Democrats passed a Bush administration Fannie and Freddie regulation package since gaining control of the House and Senate in January 1997. "If I could have stopped a Republican bill during the Bush years, I would have started with the war in Iraq. Then I would have gone to the Patriot Act. Then I would have gone on to the hundreds of millions in tax cuts," said Frank, to applause from the audience.

The longtime congressman is being challenged this fall by both Republican and independent candidates. He has been criticized in his liberal district for being one of the leaders of congressional efforts last week to win approval of a $700 billion Wall Street bailout plan.
Posted by: GolfBravoUSMC || 10/07/2008 15:28 || Comments || Link || E-Mail|| [10800 views] Top|| File under:
ACORN Offices in LVegas Raided by State of Nevada
Nevada state authorities seized records and computers Tuesday from the Las Vegas office of an organization that tries to get low-income people registered to vote, after fielding complaints of voter fraud.

Bob Walsh, spokesman for the Nevada secretary of state's office, told FOXNews.com the raid was prompted by ongoing complaints about "erroneous" registration information being submitted by the Association of Community Organizations for Reform Now, also called ACORN. The group was submitting the information through a voter sign-up drive known as Project Vote.

"Some of them used non-existent names, some of them used false addresses and some of them were duplicates of previously filed applications," Walsh said, describing the complaints, which largely came from the registrar in Clark County, Nev. He said some registrations used the names of Dallas Cowboys football players.

Walsh said agents from both the secretary of state's office and Nevada attorney general's office conducted the raid, and "took a bunch of stuff."

ACORN spokesman Charles Jackson confirmed the group's Nevada office was raided.
Posted by: mhw || 10/07/2008 14:53 || Comments || Link || E-Mail|| [10795 views] Top|| File under:
Palin a 'disgrace to women' - Bardot
FRENCH film star-turned-activist Brigitte Bardot took a swipe at Sarah Palin today, saying the US vice presidential candidate was a disgrace to women.

"I hope you lose these elections because that would be a victory for the world," Bardot wrote in an open letter to Republican John McCain's running mate in the November vote.

"By denying the responsibility of man in global warming, by advocating gun rights and making statements that are disconcertingly stupid, you are a disgrace to women and you alone represent a terrible threat, a true environmental catastrophe," wrote Bardot.

The screen icon from the 1960s, who now heads an animal rights foundation, went on to assail Gov Palin for supporting Arctic oil exploration that could jeopardise delicate animal habitats and for dismissing measures to protect polar bears.

"This shows your total lack of responsibility, your inability to protect or simply respect animal life," Bardot wrote.

In a final salvo against Gov Palin, the 74-year-old ex-star picked up on Gov Palin's depiction of herself as a pitbull wearing lipstick and said she "implored" her not to compare herself to dogs.

"I know them well and I can assure you that no pitbull, no dog, nor any other animal for that matter is as dangerous as you are," Bardot wrote.

Posted by: tipper || 10/07/2008 13:46 || Comments || Link || E-Mail|| [10796 views] Top|| File under:
Palin won't back down on Obama-Ayers link
Video at the link. The CNN newsblabster says at the end, (paraphrasing) "At the time Barack Obama met in Ayers living room in 1995 to be introduced politically, he was not aware of Ayers' past involvement with the radical Weathermen Underground."

Okay, fine, let's accept that for a moment. He wasn't aware back then.

He's aware now.

What does he have to say about it?
Posted by: Steve White || 10/07/2008 00:00 || Comments || Link || E-Mail|| [10794 views] Top|| File under:
Prosecutors move to delay Rezko sentencing
CHICAGO (AP) - Federal prosecutors moved Monday to delay indefinitely the sentencing of convicted fundraiser Antoin "Tony" Rezko, sending their strongest hint yet that he is ready to spill his political secrets. The filing asks for a postponement while prosecutors and defense attorneys "engage in discussions that could affect their sentencing postures."

Speculation has simmered for weeks that the key fundraiser for Gov. Rod Blagojevich and Sen. Barack Obama was whispering what he knows about corruption in Illinois government to federal prosecutors in hopes of getting a lighter sentence. Rezko raised more than $1 million for Blagojevich's campaign fund and was one of the governor's key advisers. He was frequently by the governor's side in the early days of his administration and could be in a position to shed considerable light on federal investigations into patronage hiring and a host of other issues involving Blagojevich.

The governor has not been charged with wrongdoing. A spokesman did not immediately respond to an e-mail message after business hours seeking comment.

U.S. District Judge Amy J. St. Eve had set Sept. 3 as a firm date for sentencing Rezko on his conviction for launching a $7 million scheme to use his clout with the Blagojevich administration to squeeze kickbacks out of a contractor and seven money management firms wanting to do business with the state. Then she postponed the sentencing date to Oct. 28.

Federal prosecutors filed a three-paragraph brief late Monday asking for that date to be stricken and the sentencing postponed indefinitely. The wording left little doubt that Rezko offered enough to make the government consider some sort of sentencing break.


Very, very likely that Blago is the target, not Obama. Also very, very likely that there won't be an indictment of anyone until after the election. And if Obama wins, maybe never.
Posted by: Steve White || 10/07/2008 00:00 || Comments || Link || E-Mail|| [10795 views] Top|| File under:
India-Pakistan
Bush to sign India nuclear legislation Wednesday
WASHINGTON - U.S. President George W. Bush will sign legislation opening a potentially lucrative nuclear trade with India on Wednesday, a week after the deal was ratified by the U.S. Congress, the White House said on Monday. The pact will provide India access to U.S. nuclear fuel, reactors and technology, overturning a three-decade ban on such trade. The ban was instituted in 1974 when India first tested nuclear weapons.

Before it can take effect, Bush will have to certify that the pact is consistent with the nuclear Non-Proliferation Treaty as well as that it is U.S. policy to work with others to restrict the further transfer of equipment and technology for uranium enrichment and reprocessing spent nuclear fuel. India and the United States will also exchange diplomatic notes to put into effect the agreement, ratified by the U.S. Senate last week and the House of Representatives last month.

The India-U.S. deal could open up around $27 billion in investment in 18 to 20 nuclear plants in India over the next 15 years, according to the Confederation of Indian Industry.
Posted by: Steve White || 10/07/2008 00:00 || Comments || Link || E-Mail|| [10795 views] Top|| File under:
S&P downgrades Pakistan further into junk territory
Standard & Poor's cut Pakistan's sovereign rating further into junk territory, saying the country's worsening external liquidity may imperil its ability to meet about $3 billion in upcoming debt obligations. S&P lowered Pakistan's foreign currency debt rating to CCC-plus from B, just several notches above a level that would indicate default. Pakistan's local currency debt rating was lowered to B-minus from BB-minus.

The widely expected action comes after Pakistan said on Saturday its foreign reserves fell $690 million to $8.1 billion in the week ending on September 27, an announcement that helped send the Pakistani rupee to a record low against the dollar on Monday. The State Bank of Pakistan said its reserves fell to $4.7 billion from $5.4 billion previously, representing a little over two months of import cover.

S&P's downgrade of Pakistan was its second this year. The ratings agency noted Pakistan would require external assistance in meeting its debt obligations -- which includes $500 million in dollar bonds maturing in February -- but expressed concern about whether it could count on the help in time.

S&P also noted the uncertain political situation and social tension cast doubt about whether the government would have the ability to adopt the appropriate policy measures. "The rating on Pakistan could be lowered further if the foreign exchange reserve cushion continues to shrink and meaningful economic stabilisation measures remain wanting," S&P warned in its statement.
Posted by: Fred || 10/07/2008 00:00 || Comments || Link || E-Mail|| [10793 views] Top|| File under: Govt of Pakistan
Israel-Palestine-Jordan
Israel's Livni moves ahead with coalition talks
Israeli Foreign Minister Tzipi Livni pressed ahead with efforts to secure a ruling coalition on Monday, a day after delivering her first foreign policy speech since being named to form a new government. Elected on September 17 to replace Prime Minister Ehud Olmert at the head of the Kadima party, Livni needs to put together a governing coalition if she is also to take over as premier while averting a snap election.

She planned to meet on Monday with leaders of two religious parties -- the Shas, which has 12 mandates in the 120-seat parliament, and the United Torah Judaism, which has six MPs -- media reported.

Livni, 50, a former Mossad spy, was formally asked by President Shimon Peres on September 22 to form a new government, after she took over as Kadima chairman from Olmert who stepped down as police recommended he be indicted over graft allegations.

At a conference organized by her ministry on Sunday, she delivered her first foreign policy speech since the Kadima election. "Israel wants to achieve peace with all its neighbors, including the Palestinians, the Syrians and the Lebanese. Israel wants to achieve peace and normalization with all the Arab countries," she said.

She also said Iran, which Israel considers a strategic threat, is an issue that should be dealt with at the international level.
Posted by: Fred || 10/07/2008 00:00 || Comments || Link || E-Mail|| [10794 views] Top|| File under:
Olde Tyme Religion
Koranic Science and urine prove Islam is the true religion
Ooooh. A "a Palestinian expert on Koranic science". Let's all listen...


Dr. Ahmad Al-Muzain: The Prophet Muhammad said that there is no need to wash off the urine of the male infant. Only the urine of the female infant should be washed. In the case of the urine of the male infant, it is enough to sprinkle water lightly over it. From this, the religious scholars have concluded that the urine of the male is less impure than the urine of the female. This gives rise to many questions: Why is there a distinction between the urine of the male and the female? What is the wisdom in this? Is this, as some Orientalists claim, discrimination against the female, even in infancy? God forbid that this is true.


But, first, lets go to the scientific proof...


In order to prove the wisdom behind this, scientists from an Iraqi university have conducted a unique experiment. Of course, this experiment was supervised by a professor from the International Commission on Scientific Signs in the Quran and the Sunna. This experiment proved that a type of bacteria known as E. coli - and you can see a picture of this bacteria behind me... We found this type of bacteria in the urine culture of both male and female infants. What was strange, however, was that the urine of the male infant contained much fewer bacteria than that of the female.


Well. Isn't that amazing...


This proves unequivocally that this is the true religion, and that this knowledge was conveyed to the Prophet by Allah.


...and who can argue with that.
Posted by: tu3031 || 10/07/2008 10:13 || Comments || Link || E-Mail|| [10800 views] Top|| File under:
Home Front Economy
Fed eyes plan to fund short-term business loans
The government is weighing a bold plan to buy massive amounts of unsecured short-term debts in a dramatic effort to break through a credit clog that is imperiling the economy.

The Federal Reserve is working with the Treasury Department on the plan to buy "commercial paper," a short-term financing mechanism that many companies rely on to finance their day-to-day operations, such as purchasing supplies or making payrolls, according to a person with knowledge of the plan. The person spoke on condition of anonymity because the plan is still being put together.

The market for this crucial financing, which relies on investors rather than banks, has virtually dried up. That has made it increasingly difficult and expensive for companies to raise money to fund their operations. Commercial paper is a way of borrowing money for short periods, typically ranging from overnight to less than a week.

The unstable situation has left many companies vulnerable. The notion under the plan is for the government to come up with a backstop that would provide companies with a new place to get cash. Depending on the ultimate shape of the plan, the Fed could become a source of credit for nonfinancial businesses in addition to commercial banks and investment firms.

The Fed made an opaque reference on Monday that it was exploring "ways to provide additional support" to "unsecured funding markets." The creation of a separate legal entity was being examined as one way for the Fed to get into the commercial paper market, the person with familiar with the plan said.
Posted by: ed || 10/07/2008 08:48 || Comments || Link || E-Mail|| [10794 views] Top|| File under:
Fed pumps billions more into banks
Central bank doubles to $300 billion the amount it will loan banks. Loans could reach $900 billion by end of year.

The Federal Reserve announced Monday that it will increase by hundreds of billions of dollars the money it makes available to the nation's banks.

The central bank said that its so-called term auction facility, which accepts financial instruments such as mortgage-backed securities as collateral, will be doubled immediately to $300 billion. The total amount available to banks will rise to $600 billion under the moves announced Monday. In addition, the Fed signaled it could increase the amount available through those loans to $900 billion by the end of the year, increasing the amount the Fed will loan through the program by $750 billion above its previous limit.

The moves come in the wake of the passage on Friday of a $700 billion bailout bill that will allow Treasury to buy damaged assets directly from banks and Wall Street firms. Experts said the moves by the Fed were an acknowledgement that many of the nation's leading financial institutions may not be able to wait until Treasury sets up its program. It may take weeks or perhaps even months before the Treasury can pump billions into the system itself by buying the damaged assets held on their balance sheets.

"The crisis in credit markets has become very acute, not just here but in Europe as well," said Lyle Gramley, a former Fed governor who is now an economist with the Stanford Group. "In a situation like this, you have to provide all the liquidity that is needed so that illiquid institutions don't become insolvent institutions."

The rapid expansion of the Fed program is essentially like an emergency bridge loan for institutions caught in a credit squeeze, said Kevin Giddis, head of fixed-income sales trading and research for investment firm Morgan Keegan.

The Fed had little choice but to try to pump as much cash as possible into the system, no matter the risks associated with taking damaged assets as collateral, Giddis said. "Liquidity is needed immediately, and we're talking hours," he said. "I think the Fed will continue to take whatever steps it can until we unlock the problem."

Giddis and Gramley both agree that the Fed appears to be focused on these kinds of non-traditional measures to pump cash into the market rather than simply cutting interest rates, which is how the central bank has historically spurred a slowing economy. But neither would rule out the possibility that the Fed will do an emergency rate cut before its Oct. 28 and 29 meeting if problems in credit markets continue to worsen.

The term auction facility was announced in December as a move to pump cash into the already battered credit markets. The Fed allows banks to bid in an auction for the rate they're willing to pay to borrow the funds, and it accepts a much wider range of collateral for the loans than in other forms of lending by the central bank.

The Fed started loaning $20 billion in its first auction in December, but it quickly reached a $150 billion limit by late May and has stayed at or near that level since then. The auctions are split between different length loans. The Fed's statement Monday said it doubling both its 28-day and 84-day auctions to $150 billion each immediately. The Fed conducted a previously scheduled 84-day auction Monday morning for $150 billion of funds. That was originally set to be a $75 billion auction before Monday's announcement.
...
Posted by: ed || 10/07/2008 08:44 || Comments || Link || E-Mail|| [10794 views] Top|| File under:
Gulf of Mexico output still at only half capacity
Nearly half the production from the biggest US oil and natural gas region remains shut down in the wake of hurricanes Gustav and Ike, which swept through the Gulf of Mexico last month. However, the Department of Energy said high petrol prices caused by the disruption should subside in the next few weeks as the refineries and market conditions returned to normal. Many companies used the shutdowns for maintenance work, which also affected supplies and raised prices.

The damage was not confined to production platforms in the gulf, which produces 20 per cent of US oil and natural gas, as several pipelines and processing facilities onshore were damaged. Regulators estimate that 48.2 per cent of oil production in the gulf and 44.6 per cent of natural gas production remains shut.

The hurricanes destroyed 52 offshore platforms and four drilling rigs, while 29 platforms and one rig suffered extensive damage and 33 platforms moderate damage. Six gas transmission pipelines were damaged. The closure of 15 refineries, responsible for about 20 per cent of US refined product, also hit supplies, as it can take two weeks to check all machinery and restart.
Posted by: Steve White || 10/07/2008 00:00 || Comments || Link || E-Mail|| [10795 views] Top|| File under:
U.S. Implements Bailout as Global Markets Plunge
U.S. officials began putting the newly approved financial bailout plan into effect this morning, even as global stock markets plummeted on new concerns about the health of the European banking system and the likelihood of a global recession.
Posted by: Fred || 10/07/2008 00:00 || Comments || Link || E-Mail|| [10794 views] Top|| File under:
Kucinich: Bailout won't solve crisis
Congressman Dennis Kucinich warns of the effects of the $700 billion Wall Street bailout as the stock market is plummeting around the world. "The bailouts of Wall Street must stop. It will never be enough. When the Federal Government gets involved in picking winners and losers on Wall Street, we open up a financial whirlpool of insatiable greed," said Kucinich on Monday.

"If Wall Street does come back for another bailout, we must be prepared in advance to say NO," the Ohio Democrat said in a press release.

Last week, the US Senate approved the bailout bill to provide $700 billion to buy bad assets from banks and other institutions to shore up the financial industry but did not propose any solution for the wider US economy. The congressional approval did help ease fears on Wall Street, but failed to calm global stock markets or give hope to Americans worried about their financial future.

Kucinich also says any government efforts need to focus primarily on putting more money into the pockets of middle- and lower-income Americans struggling to keep their homes and jobs, not to Wall Street institutions.

As the government began enacting its bill Monday, the Dow Jones Industrial Average fell as much as 800 points during the day before settling down around 350 points at closing. The Dow dipped below 10,000 for the first time since 2004.

European stocks fell even further, a day after European governments rushed to save major collapsing banks on the continent.

"The fundamental problem that led to the credit crisis is that millions of homeowners are in jeopardy, and millions of people are out of work. Congress rushed to bail out Wall Street but sits on its hands when millions of homeowners are at risk," said Kucinich. "The only way to prevent another bailout is to take action which will directly impact the market stress at its root - the millions of homeowners who face default on their mortgages. This is the path toward market stabilization," he added.
Posted by: Fred || 10/07/2008 00:00 || Comments || Link || E-Mail|| [10793 views] Top|| File under:
Who's in the News
68
[untagged]
4
Iraqi Insurgency
3
TTP
3
Islamic Courts
3
Govt of Pakistan
2
Indian Mujahideen
2
Hamas
1
Hezbollah
1
Govt of Iran
1
Govt of Syria
1
Taliban
1
Hizb-i-Islami-Hekmatyar
1
al-Qaeda in Pakistan
Bookmark
E-Mail Me
The Classics
The O Club
Rantburg Store
The Bloids
The Never-ending Story
Thugburg
Gulf War I
The Way We Were
Bio
Merry-Go-Blog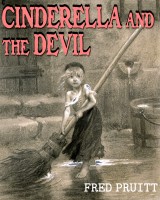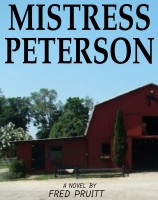 On Sale now!


A multi-volume chronology and reference guide set detailing three years of the Mexican Drug War between 2010 and 2012.

Rantburg.com and borderlandbeat.com correspondent and author Chris Covert presents his first non-fiction work detailing the drug and gang related violence in Mexico.

Chris gives us Mexican press dispatches of drug and gang war violence over three years, presented in a multi volume set intended to chronicle the death, violence and mayhem which has dominated Mexico for six years.
Click here for more information


Meet the Mods
In no particular order...


Steve White
Seafarious
tu3031
badanov
sherry
ryuge
GolfBravoUSMC
Bright Pebbles
trailing wife
Gloria
Fred
Besoeker
Glenmore
Frank G
3dc
Skidmark



Better than the average link...



Rantburg was assembled from recycled algorithms in the United States of America. No trees were destroyed in the production of this weblog. We did hurt some, though. Sorry.
3.236.143.121

Help keep the Burg running! Paypal: