-Lurid Crime Tales-
Spitzer will not be charged in prostitution case
Former Gov. Eliot Spitzer will not face criminal charges as a patron in a high-priced prostitution ring, federal prosecutors said this afternoon.

Michael Garcia, the United States attorney in Manhattan, said Spitzer, who resigned in March, acknowledged his participation in the Emperors Club VIP prostitution ring and that on "multiple occasions" he traveled to other states to engage the services of prostitutes.

"After a thorough investigation, this office has uncovered no evidence of misuse of public or campaign funds. In addition, we have determined that there is insufficient evidence to bring charges against Mr. Spitzer for any offense relating to the withdrawal of funds for, and his payments to, the Emperors Club VIP," Garcia said in a statement.


Posted by: Fred || 11/07/2008 00:00 || Comments || Link || E-Mail|| [6464 views] Top|| File under:
-Short Attention Span Theater-
Barack a reborn Lincoln aide?
Who was Barack Obama in his past life? If an American doctor specialising in past life research is to be believed, Obama was apparently a close associate of ex-US president, Abraham Lincoln in his previous life.

Dr Walter Semkiw, a physician practicing in San Francisco, claims that Barack Obama is the reincarnation of Lyman Trumbull, an Illinois Democratic senator and the principal author of the Thirteenth Amendment, which put an end to slavery in the US.

Incidentally, Illinois is the state that Lincoln also represented and which Obama represents now. Semkiw, who has written two books on reincarnation — "Return of the Revolutionaries", focusing on cases of personalities reincarnated from the time of the American Revolution and "Born Again" which features reincarnation cases of Indian celebrities, says that he arrived at Obama's past life in a similar manner — through a combination of psychic sessions as well as background research.

On researching about Trumbull, says Semkiw, he found that there were many similarities between him and Obama. After finishing law school, Trumbull moved to Illinois in the 1830s, where he set up a practice. He represented African-American slaves many times against slave owners. In addition, says Semkiw, Trumbull was a great orator, one who could move people with his words — a quality that Obama also possesses.

"If we accept the case of Trumbull having reincarnated as Obama, it also sends out an important message that individuals can change race from one incarnation to another," says Semkiw. "Imagine how much more peaceful the world would be if we all realized that identification with one's particular race, nationality, sect or religion is just a temporary one and that it can change from lifetime to lifetime."
Posted by: john frum || 11/07/2008 15:04 || Comments || Link || E-Mail|| [6478 views] Top|| File under:
Election news: Bacon defeats Fries
On Tuesday, among the many state races, Matt Fries (R) went up against Bob Bacon (D) for Colorado's 14th Senate District. As was the trend across the country, voters chose the Democrat from Fort Collins, electing Bacon over Fries, 63 percent to 37.

Bacon, whose campaign slogan was "Where's the beef?", thanked his supporters for "bringing me home."

Fries, who sharply criticized Bacon as a "pork barrel politician," was said to be "pig-bitin' mad" over his defeat.
Posted by: Mike || 11/07/2008 12:07 || Comments || Link || E-Mail|| [6463 views] Top|| File under:
Bangladesh
BCS candidates threaten 'self immolation'
The 27th BCS test candidates, who have been on a hunger strike protesting their exclusion from the revised results, threatened that they would go for 'self immolation' Friday unless the authorities revoke the decision.


I'd like to try this on the clown fish attacking the Sarahcuda ...

More protesters, who were joined by their guardians in the hunger strike since Saturday at the central Shahid Minar, fell sick and were rushed to the nearby Dhaka Medical College Hospital.


"More stewed beets! Stat!"

Some teachers of Dhaka University Thursday expressed solidarity with the candidates, who claimed that they were declared qualified as per the January 2007 results of the 27th BCS test, but their names were dropped in the second results, published in September 2008, of the same test. They felt that the Public Service Commission should review its decision and see that none of the qualified candidates was deprived of government job. They said it was a contradictory decision which was not expected from the lone recruiting body for public service.
Posted by: Steve White || 11/07/2008 01:11 || Comments || Link || E-Mail|| [6459 views] Top|| File under:
Europe
Italian leader: Obama 'handsome and even tanned'
Expresses desire to make sweet, sweet love to Obama. Michelle not invited.



Italy's famously impolitic Prime Minister Silvio Berlusconi described U.S. President-elect Barack Obama on Thursday as "young, handsome and even tanned."
Posted by: ed || 11/07/2008 07:53 || Comments || Link || E-Mail|| [6473 views] Top|| File under:
Home Front: Politix
Mass Dems want law they changed changed back to law they didn't want
Change you can believe in comes to Massachusetts...


As aides to Sen. John Kerry refuted rumors he is seeking a position in President-elect Barack Obama's administration, Gov. Deval Patrick said he's open to changing a law that would allow him to appoint Kerry's successor instead of holding a special election.
Unlike four years ago, this now sounds like a great idea...
Currently, if a Bay State senator leaves midterm it would prompt a special election within 160 days. Legislators changed the law in 2004 to prevent Gov. Mitt Romney from appointing a Republican to the Senate if Kerry was elected president.
At the time it was, "THE PEOPLE SHOULD HAVE THE RIGHT TO CHOOSE AND DAMN THE EXPENSE!"
Now...not so much.
"I haven't really come to rest on a view . . . I got a lot of other important and difficult decisions to make; I'm not looking to grab additional ones,"


Like...whether I'm outta here too.


Patrick told reporters yesterday, adding he is not actively pushing the change. "If I have that authority, I will exercise it as wisely as I can, but if you're asking me whether I'm pushing to make such a change, no, I am not," he added.


I have people for that. Slimy, scheming, little people...


Patrick, holding a press conference after returning from Obama's Chicago victory party, also noted that 45 other states allow their governor's to choose successors.


Geez, just like four years ago when it was a "bad idea".


The move would ensure that the seat, if it becomes vacant, stays within the Democratic party.


Johnson! Stop the presses!!


Kerry's staff sought to tamp down speculation that he is actively lobbying to become Secretary of State after he indicated he'd be willing to take a job with Obama Tuesday night. Kerry had just been re-elected to another six-year term over Republican challenger Jeff Beatty. "This is the political silly season when media speculation is rampant about the new administration. John Kerry just won an overwhelming victory for his fifth term in the United States Senate, and he's not looking for any job other than the one he already has," said spokeswoman Brigid O'Rourke.


Which means he breaks out in night sweats worrying he won't get it...


An open Senate seat could set off a frenzied scramble from several ambitious, well-funded Massachusetts politicians, including University of Massachusetts at Lowell Chancellor and former Rep. Martin Meehan, Attorney General Martha Coakley, and U.S. Reps. Michael Capuano, Stephen Lynch, Edward Markey, Barney Frank and William Delahunt.


All the usual suspects. Remember the names so when Ted goes to the Great Oldsmobile in the Sky, I don't have to repeat them.


David Guarino, a spokesman for House Speaker Salvatore DiMasi, said, "The speaker believes it is premature to be discussing any potential vacancy."


Yeah, Sal. You got enough problems with that "ethics thing" and all...


Senate President Therese Murray gave a flat "No" when asked whether she would consider changing the law, a spokesman said.


She will have to be "talked to"...
Posted by: tu3031 || 11/07/2008 15:07 || Comments || Link || E-Mail|| [6459 views] Top|| File under:
GOP (heart) Sarah
Rasmussen Reports

Sixty-nine percent (69%) of Republican voters say Alaska Governor Sarah Palin helped John McCain's bid for the presidency, even as news reports surface that some McCain staffers think she was a liability.

Only 20% of GOP voters say Palin hurt the party's ticket, according to a new Rasmussen Reports national telephone survey. Six percent (6%) say she had no impact, and five percent (5%) are undecided.

Ninety-one percent (91%) of Republicans have a favorable view of Palin, including 65% who say their view is Very Favorable. Only eight percent (8%) have an unfavorable view of her, including three percent (3%) Very Unfavorable.

When asked to choose among some of the GOP's top names for their choice for the party's 2012 presidential nominee, 64% say Palin. The next closest contenders are two former governors and unsuccessful challengers for the presidential nomination this year -- Mike Huckabee of Arkansas with 12% support


(Nice guy, but dead wrong on economics.)


and Mitt Romney of Massachusetts with 11%.


(Good man, but as thrilling as a gallon of pastel beige interior latex semigloss.)


Three other sitting governors -- Bobby Jindal of Louisiana,


(Sarah's VP?)


Charlie Crist of Florida and Tim Pawlenty of Minnesota -- all pull low single-digit support.

These findings echo a survey earlier this week which found that Republicans were happier with their vice presidential candidate than with their presidential nominee. Seventy-one percent (71%) said McCain made the right choice by picking Palin as his running mate, while only 65% said the party picked the right nominee for president.

The key for the 44-year-old Palin will be whether she can broaden her base of support. An Election Day survey found that 81% of Democrats and, more importantly, 57% of unaffiliated voters had an unfavorable view of her.
Posted by: Mike || 11/07/2008 13:34 || Comments || Link || E-Mail|| [6463 views] Top|| File under:
Several Early Choices for New Administration Have Clinton Pedigree
Barack Obama argued for months that victory for his opponent would be akin to a third term for President Bush. But as he embarks on his own presidency, Mr. Obama faces the challenge of building an administration that does not look like a third term for former President Bill Clinton.

Introducing his first appointments as president-elect, Mr. Obama reached deep into the Clinton fold on Wednesday, naming John D. Podesta, a former White House chief of staff, to lead his transition team. He has asked another former Clinton aide, Representative Rahm Emanuel of Illinois, to be his own chief of staff and is said to be choosing between two other Clinton veterans for national security adviser.

Mr. Obama tried to balance his initial announcement by naming two co-chairmen to work with Mr. Podesta on the transition, and he will soon introduce other key advisers without any Clinton pedigrees.

But this is only the beginning of a delicate balancing act for Mr. Obama: between bringing a new generation of leadership to Washington as a signal of his commitment to his pledge to change politics, and recruiting, at a time of intense economic and national security challenges, from the biggest pool of Democrats with national executive branch experience.

The tension has already generated concern among the Obama aides who labored for two years to turn an underdog into a president, in part by beating Senator Hillary Rodham Clinton of New York to win the Democratic nomination, only to watch him turn to the Clinton crowd when it comes time to stock a government. ...
Posted by: ed || 11/07/2008 00:00 || Comments || Link || E-Mail|| [6460 views] Top|| File under:
Obama NPD Alert: Obama's election raises hope throughout the world
In a congratulatory letter to president-elect Barack Obama, French President Nicholas Sarkozy writes, "Your election raises in France, in Europe, and beyond throughout the world, immense hope."

Similar statements from dozens of world leaders and images of people around the world celebrating his election make clear Barack Obama will enjoy a good deal of international goodwill when he takes office on January 20.

Obama's election offers a monumental transformation of America's face to the world. Many see him as the epitome of the American dream. But his appeal is not solely based on the fact that he is black or that his middle name is Hussein or that his father was Kenyan or that he spent part of his childhood in Indonesia.
Continued on Page 49
Posted by: GolfBravoUSMC || 11/07/2008 00:00 || Comments || Link || E-Mail|| [6478 views] Top|| File under:
Matthews: My Job Is To Make Obama Presidency a Success
Just in time for the new James Bond movie, Chris Matthews has earned himself a new moniker: Odd Job. Matthews says he sees his job as a journalist as doing everything he can to make the Obama presidency a success.

Appearing on "Morning Joe" today, Matthews was reluctant to criticize Rahm Emanuel's kabuki dance over accepting Obama's offer to be chief of staff.

The "Hardball" host (and presumptive candidate for U.S. Senate from PA) was equally unwilling to see the Emanuel episode as evidence of a lack of planning and discipline in the nascent Obama administration. Matthews eventually explained why.
CHRIS MATTHEWS: Yeah, well, you know what? I want to do everything I can to make this thing work, this new presidency work, and I think that --

JOE SCARBOROUGH: Is that your job? You just talked about being a journalist!

MATTHEWS: Yeah, it is my job. My job is to help this country.
Matthews wasn't done with his odd new job description . . . An incredulous Scarborough kept pressing, astonished at such a complete 180 from Matthews's repeated insistence during the Bush presidency that he had to hold the government accountable.
SCARBOROUGH: Your job is the make this presidency work?

MATTHEWS: To make this work successfully. This country needs a successful presidency.
Matthews will hardly be alone in that sentiment. Once Obama assumes office, the "speaking truth to power" line we've heard so often during the past eight years will be a thing of the past.


Posted by: Fred || 11/07/2008 00:00 || Comments || Link || E-Mail|| [6463 views] Top|| File under:
Franken is vowing to push ahead with a recount
Democrat Al Franken, locked in an overtime election battle with incumbent Republican Sen. Norm Coleman, said today that he is pushing ahead with the recount of Tuesday's voting. "No, no," Franken said in an interview on Minnesota Public Radio late this morning, when asked whether he'll waive his right to a recount, as Coleman has urged him to do. "This is the closest Senate race in Minnesota history. This is just part of the process to make sure that every vote is counted fairly."

If the recount confirms that he has come up short, Franken said, "I'll be the first to congratulate Senator Coleman."

Meanwhile, the margin between Coleman and Franken has been dwindling today. The latest unofficial results collected by the Minnesota Secretary of State's Office of Tuesday's vote now show Coleman with a 236-vote lead over Franken. That's down from 725 Wednesday morning. The Secretary of State's Office website has adjusted those numbers several times since Tuesday night, most often tightening the gap. The official tally will come once the state canvassing board meets Nov. 18. Then the recount follows.

The difference will continue to change slightly over the next week or two as counties go back and double-check their figures, the office has said. As of 7:49 p.m. today, Coleman is credited with 1,211,542 votes (41.99 percent) to Franken's 1,211,306 (41.98 percent). As to whether the pending recount of the nearly 3 million votes will give him victory, Franken said on MPR: "We don't know, but that's why we count the votes."
Posted by: Fred || 11/07/2008 00:00 || Comments || Link || E-Mail|| [6486 views] Top|| File under:
Home Front: Culture Wars
Obama Disillusionment Watch #1: Rabbi Lerner (ex-Hillary adviser) blasts Obama
Steven Waldman, Beliefnet

Well that didn't take long.

Rabbi Michael Lerner, editor of Tikkun and founder of the Network of Spiritual Progressives, has the honor of being the first member of the "religious left" to lambast the new President.

Lerner is outraged at the selection of Rahm Emanuel, whom he says has a "long history of militarist ideology." . . . The full missive from Lerner here:


Election night tens of millions of us wept for joy. We sang the songs that we had sung as young men and women when we were fighting segregation in the south and then in the North, some of us being beaten, others jailed, some even killed. For the first time in three decades we could sing "Imagine" and "The Times They are a'Changing" without feeling that we were holding onto utopian fantasies that had been buried by the cynical realists who have shaped public discourse.

How exciting to believe again in the possibility of America as the potential embodiment of our ideals for social justice, peace, and ecological sanity. We could hardly believe our own eyes-we were living through the rebirth of a nation and its attempt to heal its racist past.

So no wonder why many of us were shocked and deeply disappointed when we learned on Thursday that Congressman Rahm Emanuel was to be the Chief of Staff in the Obama White House.

Emanuel, for those who don't recall, was the Congressman who traveled the country in 2006 finding "suitable" candidates in "swing districts" to run against Republican incumbents, and in many instances he succeeded. But his theory of how to succeed was destructive: he sought the most conservative possible candidates in each district, insisting that local Democratic Party organizations reject more liberal candidates who, he feared, might not win.

There were many among the House Democrats who deplored this tactic. The main issue on the mind of the electorate was the war in Iraq, and public opinion had moved so far in opposition to that war that the Democratic leadership in the House was pushed to proclaim that it would cut off funding for the war if Democrats won control of Congress. Well, the outcome was that Democrats did win control, but since the candidates that Emanuel picked were more conservative and militarist than the mainstream of the Party, they were not reliable allies when it came to voting against war funding. Instead of cutting fund for the war, Nancy Pelosi's House increased the funding, explaining that they had to appear "responsible" in order to solidify their control of Congress in 2008..

Clever? Not for the people, Americans and Iraqis, killed or wounded in the meantime.

This was no mistake on Emanuel's part. Rahm Emanuel has a long history of militarist ideology behind him. His father was a member of the ultra-right-wing terrorist organization Etzel that killed British civilians as part of their anti-British struggle in Palestine in the 1940s. Emanuel, himself a citizen of Israel as well as the United States, has been one of several Congressional leaders enforcing the "Israel Lobby" concensus on the Democrats, in the process shutting out the peace voices that believe Israel's security would be better served by the U.S. putting pressure on Israel to end the Occupation, move the Wall to inside the pre-67 boundaries, and remove the settlers from the West Bank or tell them to live there as Palestinian citizens.

It's not just the pro-peace and reconciliation forces that are unlikely to be given a serious hearing in a White House in which Rahm Emanuel controls who gets to talk to the President. Emanuel will almost certainly be protecting Obama from all of us spiritual progressives and those of us who describe ourselves as the Religious Left-so that our commitment to single-payer universal health care, carbon taxes for environmental protection, a Homeland Security strategy based on generosity and implemented through a Global Marshall Plan, will be unlikely to get a serious hearing in the White House.

When these issues were avoided by Obama during the campaign, most of us spiritual progressives told ourselves, "He's just being political, but once elected he'll reveal himself committed to the values that he whispered into our ears privately over the course of the past many years." The Rahm Emanuel selection is an early warning that the peace and justice agenda dropped by Obama after he won the Democratic nomination may be permanently on hold, and the progressives themselves may have to settle for "access" and flowery words at an inauguration address rather than the substance of change.

For many of us, just the fact of having a brilliant young black man in the White House will be such a healing experience that we won't care about this newly emerging reality: unless Obama creates some other path to access and to public input into his policies by those of us who helped build his electoral success, or unless we organize to do so outside the framework of his campaign organization, we may be in for lots of disappointments.
Posted by: Mike || 11/07/2008 13:41 || Comments || Link || E-Mail|| [6481 views] Top|| File under:
The Slave Ships Await....
It matters not that the purpose is for "the common good": The good that a man decides to do, or not do, should be an issue between himself and (if he recognizes one) his God. Any other source makes that source the master and the man a slave.
Posted by: Ptah || 11/07/2008 13:36 || Comments || Link || E-Mail|| [6480 views] Top|| File under:
Who's in the News
82
[untagged]
3
al-Qaeda
3
TTP
2
Iraqi Insurgency
2
Jemaah Islamiyah
1
Govt of Pakistan
1
Hamas
1
al-Qaeda in Iraq
Bookmark
E-Mail Me
The Classics
The O Club
Rantburg Store
The Bloids
The Never-ending Story
Thugburg
Gulf War I
The Way We Were
Bio
Merry-Go-Blog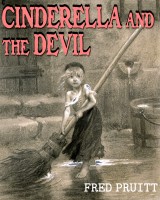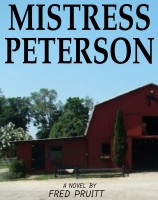 On Sale now!


A multi-volume chronology and reference guide set detailing three years of the Mexican Drug War between 2010 and 2012.

Rantburg.com and borderlandbeat.com correspondent and author Chris Covert presents his first non-fiction work detailing the drug and gang related violence in Mexico.

Chris gives us Mexican press dispatches of drug and gang war violence over three years, presented in a multi volume set intended to chronicle the death, violence and mayhem which has dominated Mexico for six years.
Click here for more information


Meet the Mods
In no particular order...


Steve White
Seafarious
Pappy
lotp
Scooter McGruder
john frum
tu3031
badanov
sherry
ryuge
GolfBravoUSMC
Bright Pebbles
trailing wife
Gloria
Fred
Besoeker
Glenmore
Frank G
3dc
Skidmark
Alaska Paul



Better than the average link...



Rantburg was assembled from recycled algorithms in the United States of America. No trees were destroyed in the production of this weblog. We did hurt some, though. Sorry.
3.235.140.84

Help keep the Burg running! Paypal: