-Lurid Crime Tales-
Barney The First Dog Strikes First Republican Blow Against Corrupt And Biased Media
A Reuterista, no less! Excellent work, Barney.


Republicans have been waiting for a prominent Republican official to finally go after the corrupt and biased media propaganda machine, and throughout this election campaign, there has been little promise that we would see it. At long, long last, one of our own drew some blood: Barney, the first dog, finally decided to bite a reporter.

Apparently, he was as sick of the disgusting media jackals as I have become.

Mind you, that Reuters journalist is fortunate that Barney did not bite him where I would have bitten him were I in Barney's place. Let us just say that he would have filed his future stories in a voice rendered permanently falsetto.

I wrote an article titled, "Do Unto Obama as Liberals Did Unto Bush."

Now I'm waiting for Barney's article on how to deal with the liberal media. I'm just wishing that Barney had run for President instead of John McCain. I get the sense he would have really gone after Barack Obama where it would have done some real damage...
Posted by: Atomic Conspiracy || 11/07/2008 04:41 || Comments || Link || E-Mail|| [6523 views] Top|| File under:
Africa Subsaharan
Gurkhas to join Indian troops in Congo U.N. force
India will send one of its most decorated army units to join a U.N. mission in Congo and support other Indian troops as Congolese rebels advance to seize fresh areas, the military said on Friday. The 3rd battalion of the 3rd Gurkha Rifles regiment, first formed during World War One, will reach the Democratic Republic of Congo later this month and await deployment, a defence spokesman said in New Delhi.

"Hopefully the unit will play an important role," the spokesman said.

India already has about 4,000 troops serving in Congo. The Gurkha unit will replace the Sikh Light Infantry Battalion. The decision to deploy the Gurkha unit comes days after New Delhi said it was concerned about its troops serving in Congo.

Advances last week by Tutsi rebels toward Goma, a major city in east Congo, have forced at least 200,000 people from their homes and further destabilized the already volatile North Kivu province.

Indian officials said some of their soldiers were seriously wounded last month when they were hit by rockets fired by rebels. Sending supplies to troops in the area was also becoming increasingly difficult due to the intensified fighting.

"The Gurkhas are highly efficient and the decision to send the best men to the war-hit region to help out is correct," said A.K. Mitra, retired chief of India's Border Security Force.

U.N. Secretary-General Ban Ki-moon has called for an immediate halt to fighting in eastern Congo and has urged all forces to withdraw to positions they held at the end of August. He has called on all armed groups involved in the fighting to help work out a political solution to the crisis.

Some analysts say India should re-think sending its troops to Congo, fearing they could get caught in the crossfire. "We don't know how long they will be deployed in Congo yet," a defence official said.

Indian peacekeepers in Congo have also been accused of sexual exploitation and abuse in the past.
Posted by: john frum || 11/07/2008 16:02 || Comments || Link || E-Mail|| [6460 views] Top|| File under:
Bangladesh
11 doctors asked to appear in SC dock
The Supreme Court (SC) yesterday summoned 11 doctors and the registrar of Bangabandhu Sheikh Mujib Medical University (BSMMU) for signing a "false" medical certificate for detained former BNP lawmaker Mosaddek Ali Falu that earned him bail from the High Court (HC).
Posted by: Fred || 11/07/2008 00:00 || Comments || Link || E-Mail|| [6458 views] Top|| File under:
Caucasus/Russia/Central Asia
Georgians rally against president
Thousands of opposition activists have demonstrated in the Georgian capital, Tbilisi - their first major protest since the conflict with Russia. Critics have accused President Mikhail Saakashvili of starting a war with Russia that Georgia could not win.

"We are starting a new wave of civil confrontation, and we will not give up until new elections are called," opposition leader Kakha Kukava said.

A year ago opposition rallies were broken up by police. Rubber bullets, tear gas and water cannon were used in a crackdown that ended days of protests but opened the government up to accusations of heavy-handedness. Following those protests, Mr Saakashvili went on to call snap elections, which he won.

There were about 10,000 protesters at Friday's rally, according to estimates by reporters at the scene. They crowded the steps outside parliament, holding banners and waving flags, calling for democratic reforms. They were fewer than the 30,000 the opposition had hoped for, and fewer than at protests a year ago.

But while these do not pose as much of a threat to the president as the 2007 protests, they do come at critical time, says the BBC's Tom Esslemont in Tbilisi. Mr Saakashvili is facing questions, both at home and abroad, about whether Georgia used indiscriminate force at the outset of the war in August. The president is adamant Georgia was provoked by Russia, and has called for an inquiry.

At least five opposition groups were involved in Friday's protests, though one of the leading parties, the Christian Democrats, did not join in.

Analysts say some Georgians are reluctant to stoke unrest, fearing that will be exploited by Russia.

Earlier this week Mr Saakashvili dismissed his army chief, Zaza Gogava, following a review of the conflict with Russia in August. He said "the enemy" was still at Georgia's door and he had to address "shortcomings" in the military.

The conflict in the region began on 7 August when Georgia tried to retake its breakaway region of South Ossetia by force after a series of lower-level clashes with Russian-backed rebels. Russia launched a counter-attack and the Georgian troops were ejected from both South Ossetia and Abkhazia, a second breakaway region, days later.

Russian forces remain in the two regions, and Moscow has backed their declarations of independence.
Posted by: john frum || 11/07/2008 14:01 || Comments || Link || E-Mail|| [6461 views] Top|| File under:
China: Rich nations should ditch 'unsustainable' lifestyles
Chinese Premier Wen Jiabao and a top UN official urged industrialised nations Friday to alter their lifestyles and not let the global financial crisis hamper climate change efforts.


You first. Let's see your party leaders live like your peasants, as one example ...

Industrialised nations should also help developing countries respond to climate change, Wen said at the opening of a two-day international meeting on global warming in Beijing.


Since we have to be sustainable, we'll have to forego any assistance coming your way.

"The developed countries have a responsibility and an obligation to respond to global climate change by altering their unsustainable way of life," the state news agency Xinhua quoted him as saying. "As the global financial crisis spreads and worsens, and the world economy slows down, the international community must not waver in its determination to tackle climate change."


Again, you first: you stop building coal-fired power plants, for example.

The gathering in Beijing is focused on the development and transfer of technology that can help tackle climate change ahead of next month's talks on creating a new global treaty on reducing greenhouse gas emissions. Representatives from 76 nations are attending.

China proposed last week that rich nations devote one percent of their economic output to helping poor countries fight global warming.


How much does China contribute? As if I didn't already know the answer.

Yvo de Boer, executive secretary of the UN Framework Convention on Climate Change, said Friday a lack of firm funding commitments could derail efforts to cut emissions in developing countries, especially during the financial crisis.


That would seem to be a problem, especially for the UN apparatchiks ...

"The financial crisis is definitely going to affect international climate change policy," he said.

But "the financial crisis offers the world an opportunity to move away from toxic investments and make sustainable investments, for example into low emissions energy infrastructure," he said.

In the landmark Kyoto Protocol, rich nations agreed to targets for cutting greenhouse gases as well as helping to transfer clean technology to developing nations to help them reduce their emissions. But much of the pledged transfers are not happening, said de Boer.

"Industrial countries must meet their technology transfer obligations," he told journalists. "Given their historical responsibility for the problem, it is essential that industrialised countries take the lead in reducing emissions and that they show real leadership (in climate change negotiations)."


We didn't sign, and even the new Senate won't ratify Kyoto, so count us out.

Formal negotiations on a new treaty to replace the Kyoto Protocol when it expires in 2012 will begin in Poznan, Poland next month, with the UN hoping that a new agreement will be ready by the end of 2009, de Boer said. "Governments have used 2008 to gather information and clarify their positions on a number of topics. At Poznan governments need to go into full negotiation mode and make concrete results," he said.

China has long resisted calls to join rich nations in setting targets for emissions cuts, saying its relatively low per capita emissions and recent emergence as a major source of greenhouse gases should exempt it from action. Scientists said in September that China had leapfrogged the United States as the world's biggest producer of carbon dioxide (CO2), one of the principal gases that cause global warming.


Doesn't matter, the Chinese will still demand a free pass, and the apparatchiks will allow them to have one.
Posted by: GolfBravoUSMC || 11/07/2008 11:01 || Comments || Link || E-Mail|| [6464 views] Top|| File under:
Chinese hack the White House, intercept email
Chinese hackers have penetrated the White House computer network on multiple occasions, and obtained e-mails between government officials, a senior US official told the FT.

The cyber attackers managed to penetrate the White House system for brief periods that allowed them to steal information before US government experts each time patched the system. "We are getting very targeted Chinese attacks so its stretches credulity that these are not directed by government-related organisations," said the official.

The National Cyber Investigative Joint Task Force, a unit established in 2007 to tackle security, detected the attacks. The official stressed the hackers had accessed only the unclassified computer network, and not the more secure classified network.

"For a short period of time, they successfully breach a wall, and then you rebuild the wall . . . it is not as if they have continued access," said the official. "It is constant cat and mouse on this stuff."

The US has increased efforts to tackle cyber security in the past year, especially since Chinese hackers penetrated the Pentagon last year, in an attack that obtained e-mails from the system serving Robert Gates, the defence secretary.

Separately, US government cyber investigations have determined that an attack this summer on the Obama and McCain campaign computer networks originated in China. Details of the attack were first reported by Newsweek. The secret service told the Obama and McCain campaigns that their networks had been comprised by foreign hackers. The cyber attackers successfully downloaded large quantities of information from the campaign networks, which security agencies believed was an attempt to learn more about the contenders' policy positions.

A second US official said government cyber experts had determined that the attacks originated from China, but he cautioned that they could not determine whether they were related to the government. "There is no doubt that foreign governments are actively targeting cyber space not only for sensitive information but to influence our most sensitive processes such as the US presidential election," said Sami Saydjari, head of the Cyber Defence Agency, a private company that advises government. "This underscores the need for president-elect Obama to take leadership in the cyber space race that is well under way."

While the US has raised concerns about cyber attacks, many foreign governments believe the US is also engaged in electronic spying. Bob Woodward, the veteran Washington Post reporter, this year revealed that the US had been spying on the Iraqi government.
Posted by: lotp || 11/07/2008 07:39 || Comments || Link || E-Mail|| [6507 views] Top|| File under:
Those pesky NoKors are Photoshopping their Dear Leader again
Notice how Kimmie is such a pure leftist he will not even cast a shadow to his right.


It was intended to be the photograph that settled the matter once and for all -- three months after vanishing from public view, and after reports that he had undergone brain surgery following a stroke, the North Korean leader, Kim Jong Il, was alive and well. But a close look reveals something shady around the ankles of the world's last Cold War dictator.

While the legs of his soldiers cast a shadow at a sharp angle, the shadow of the "Dear Leader" is dead straight. Also, there is a black line running horizontally behind the soliders' legs but which mysteriously disappears behing Mr Kim. Rather than a genuine photograph, there were growing suspicions last night that the image may be the result of digital trickery.


Today, the state controlled North Korean media announced that Mr Kim had attended a musical performances, at which he "waved back to the cheering performers and audience and congratulated them on their successful presentation". The photographs were first presented the day before -- and together they eroded the consensus among North Korea-watchers that the leader of the world's most unpredictable nuclear power has suffered a serious health problem over the past few months.

The pictures show Mr Kim posing for a group photograph with a military unit, wearing a light coloured winter coat, sunglasses and sporting his familiar pompadour. On Sunday, in similarly undated photographs, he was shown apparently attending a football match.

"He expressed expectation and conviction that all the artistes would conduct dynamic revolutionary art activities in the future too, to powerfully encourage the army and people in the drive for accomplishing the cause of building a great prosperous powerful nation," said yesterday's report on KCNA.

Mr Kim ceased making public appearances in mid-August but it was only on 9 September that his absence from view became a matter of pressing concern. That was the 60th anniversary of the North Korean state, a day of almost sacred significance, when parades and celebrations were held all over the country. Despite having attended the 50th and 55th anniversaries, Mr Kim failed to appear.

There was speculation that he was ill, or had even died -- an alarming possibility in a country with a million strong army, nuclear weapons technology, a hungry population and no formal system of succession. The head of the South Korea spy agency, Kim Sung Ho, publicly confirmed media reports from unnamed US intelligence sources that Mr Kim had suffered stroke and been treated by foreign doctors. "Although he is not in a state to walk around, he is conscious," he told South Korean MPs. "We understand that he can control the situation and he is not in an unstable condition."

But if the recent photographs and reports are genuine, then either he has made a remarkable recovery or reports of his indisposition have been greatly exaggerated. It is a big if -- and there has been much poring over other images for signs of fraud or fakery.

Pictures released last month, for example, were dismissed because the state of foliage in the background suggested they had been taken in summer -- probably before the alleged stroke.

In the photographs at the football match, Mr Kim is not making great use of his left arm, leading to speculation that he was suffering partial paralysis. But in the latest pictures of the military, he is seen to be clapping and raising both hands.

North Korea analysts suggested that the release of the news was deliberately timed to coincide with the election of Barack Obama. "He's sending a message to the US," says Moon Chung In, a professor at Seoul's Yonsei University, who has twice net Mr Kim in Pyongyang. "They're saying our leader is alive and well, and we're ready to talk."
Posted by: GolfBravoUSMC || 11/07/2008 00:00 || Comments || Link || E-Mail|| [6477 views] Top|| File under:
Fifth Column
Young Daughter of Soldier Abused by Obama Supporting Teacher
This is disgusting. An Obama supporting teacher in Asheville, North Carolina, is caught on tape ridiculing the young daughter of a soldier stationed in Iraq.

http://nygoe.wordpress.com/2008/11/06/young-daughter-of-soldier-abused-by-obama-supporting-teacher/


========================================
Followup email:
========================================
To keep from launching into a frothing tirade I'll just make this simple comment:
This story angers me.

This is a video of Diantha Harris, a lifelong democrat and avid Barack Obama supporter. She is also a lousy schoolteacher, as is evidenced by the mushmouthed kids in her class. And instead of concentrating on grammar and English, math and science, she abuses and ridicules any child who dares to speak up in support of John McCain. This video is part of a Finnish documentary on Obama fans, and it is shocking that you have to go to a foreign country to learn what goes on in our own classrooms.

See how she singles out the little girl and mocks her for having an absent parent, who is off defending the country, and lies to her, saying her Dad would have to stay in Iraq for a hundred years? The little girl was ready to cry.

Partial Transcript:
We want to talk about the presidential election. I want to ask you, who are you pulling for? Raise your hand.
Obama.
You pullin for Obama. Who you pullin for?
Obama.
Any of you pullin for John McCain? That's fine, say him as well.
Obama.
Obama.
John, oh lord, John McCain.
Oh Jesus, John McCain.
ok, now I wanna axe you somethin.
why are you pullin for John McCain? It's ok, but why are you pullin for John McCain?
I thinks it's because my parents are going for him too.
Ok, your parents are going for him. Why are you pullin for Borack. Barack
I just want a black president sometimes.
Ok, you want a black president.
The reason why I want Barack Obama is because he's making good changes in the good country and stuff like that.
So, he's making good changes for our country. Now can you tell me just a little bit more, like what type of changes?
Like not having big fights between Iraq and having soldiers killed.
So in other words, Barack is going to end that war in Iraq. What do you all know about that war in Iraq?
[Harris addresses Kathy] Talk, cause yo daddy in the military. Talk. It's a senseless war! And by the way, Kathy, the person that you're picking for president said that our troops could stay in Iraq for another hundred years if they need to!
[Kathy bites her lip, looks ashamed. Other kids stare at Kathy, laugh, smirk.]
So that means that your daddy could stay in the military for another hundred years!

===================================
Now. Here's the information that you're wanting right about now.

The teacher's name is Diantha Harris. Although this incident took place in Asheville, NC, Harris is currently in the Cumberland county school system in Fayetteville.

Harris' School email form can be accessed here:
http://www.mmes.ccs.k12.nc.us/email/diathaharris.htm

Cumberland County Board of Education
http://www.communications.ccs.k12.nc.us/Board/BOE.htm
Posted by: DanNY || 11/07/2008 08:51 || Comments || Link || E-Mail|| [6476 views] Top|| File under:
Great White North
Canadians proposes anti-Kyoto
Ottawa swoops in with climate-change offer

Prime Minister Stephen Harper is proposing to strike a joint climate-change pact with president-elect Barack Obama, an initiative that would seek to protect Alberta's oil sands projects from potentially tough new U.S. climate-change rules by offering a secure North American energy supply.

Key federal ministers issued the call for a climate-change pact Wednesday, less than 24 hours after Mr. Obama won his historic election victory, in a clear bid by Ottawa to carve out a key place for Canada on the new administration's agenda.

Energy security has been a major issue in the U.S. election, and Mr. Obama campaigned heavily on eliminating dependence on Middle East and Venezuelan oil. But he has also condemned the United States's reliance on "dirty oil" -- his advisers have specifically criticized the oil sands -- and has promised tougher climate-change action.


Check if the Japanese are interested in a reliable 5M barrel/day supply (planned).


A Canada-U.S. climate-change pact could tie those issues together by adopting common standards and mechanisms such as a market-based emission trading system, while acknowledging the important contribution the oil sands make to North American supplies and the need to adopt technologies that would reduce oil sands emissions.

Environment Minister Jim Prentice said Ottawa is looking for a joint approach that would protect both the environment and the economy. "When you're talking about the environment, you're also talking about energy, and when you're talking about energy, you're also talking about the economy," Mr. Prentice said in an interview.

"The election of president Obama, when one looks at the speeches and the commitments he's talked about in terms of the environment, presents really exciting opportunities for us, as Canadians."


To bend over.


Foreign Affairs Minister Lawrence Cannon said the proposed pact would provide uniformity and supplant the patchwork of plans that are being implemented in various states and provinces.

The proposed climate-change deal would also offer Mr. Harper's government a means to engage Mr. Obama on the president-elect's own priorities at a time when the U.S. recession and the resurgence of the Democrats in Washington have fuelled fears of rising protectionism.

"The broader importance, I think, is huge," said Tom d'Aquino, president of the Canadian Council of Chief Executives, a big-business lobby group. "How important is energy independence to the United States? It's a top priority for them. And where does Canada fit into this top priority? Bingo -- we are essential."


Canadian Crude: The ones we have really been waiting for.


Unlike George W. Bush, who set no medium-term climate-change targets, Mr. Obama has pledged to cut greenhouse-gas emissions to bring them back to 1990 levels by 2020, a reduction of about 15 to 20 per cent. Mr. Harper's government is promising a cut of 20 per cent by 2020, though critics argue his policies are insufficient to meet that target.


By which time Obama will be but a memory.
Posted by: ed || 11/07/2008 16:30 || Comments || Link || E-Mail|| [6459 views] Top|| File under:
Sarah Palin says anonymous critics in Republican camp are jerks
SARAH Palin has hit back at "diva" claims and says she's being unfairly attacked by "jerks". The Alaskan governor went on the attack after anonymous slurs from the Republican camp in the wake of Barack Obama's US election victory. Mrs Palin, who was often derided in her role as John McCain's running mate, called her critics cowards, the Associated Press reports.

"I never asked for anything more than a Diet Dr Pepper once in a while," she was quoted as saying.

Since the election result Mrs Palin has faced fresh criticism over her designer wardrobe for the campaign and ridicule of her grasp of foreign affairs. But today she said: "Those are the RNC's (Republican National Committee) clothes. They're not my clothes. I never forced anybody to buy anything."

She also responded to widely-reported claims from Republican campaign sources that she did not know Africa was a continent and was clueless on the signatories to the North American Free Trade Agreement (NAFTA).

"I consider it cowardly" she said of the anonymous attacks. "If there are allegations based on questions or comments that I made in debate prep about NAFTA, and about the continent vs the country when we talk about Africa there, then those were taken out of context," she said.

"That's cruel, It's mean-spirited. It's immature. It's unprofessional and those guys are jerks if they came away with it, taking things out of context and then tried to spread something on national news. It's not fair, and it's not right."
Posted by: tipper || 11/07/2008 20:33 || Comments || Link || E-Mail|| [6502 views] Top|| File under:
U.S. Sends Russia Proposals
WASHINGTON -- The Bush administration sent Russia proposals aimed at revising a nuclear-disarmament agreement and assuaging Moscow's growing opposition to a U.S. missile-defense system for Europe, according to senior American officials.


Why bother, Bambi will fix this right after the oceans recede ...

Washington's overture comes as the Kremlin has increased its criticism of the U.S. in recent weeks, particularly its program to deploy antimissile batteries and radars in Poland and the Czech Republic. On Wednesday, Russian President Dmitry Medvedev threatened to dispatch Iskander missiles to Russia's border with Poland in order "to neutralize" Washington's missile-defense system.

This week, the State Department communicated to Moscow the outlines of an enhanced program to allow Russian military officials greater access to U.S. missile-defense installations in Europe. "We remain hopeful that we can find a solution" to address Russia's concerns, said John Rood, the State Department's acting undersecretary for arms control.

Mr. Rood said he plans to meet his Russian counterpart, Deputy Foreign Minister Sergei Ryabkov, in Moscow this month to directly discuss the Bush administration's proposal on missile-defense. The American said he plans to discuss with Moscow a new U.S. proposal to revise the Strategic Arms Reduction Treaty, or Start, which governs the numbers of long-range nuclear weapons Washington and Moscow can possess. The treaty, signed in 1991, expires the end of next year.

The U.S. proposal, delivered to Moscow last month, seeks to reduce further the total number of nuclear warheads, rather than just the long-range nuclear weapons each country possesses, Mr. Rood said. Russia is seeking to expand the treaty to include a reduction of the conventional forces both sides can deploy.

Mr. Rood said a resolution wouldn't occur on the Bush administration's watch. He said he hoped the delivery of a draft proposal would help to get the "ball rolling" for President-elect Barack Obama's administration, which takes office Jan. 20.
Posted by: Steve White || 11/07/2008 01:23 || Comments || Link || E-Mail|| [6476 views] Top|| File under:
Blunt steps aside as No. 2 House GOP leader
Missouri Rep. Roy Blunt, the No. 2 Republican in the House, announced Thursday that he is stepping aside after Democrats added to their numbers in Congress and captured the White House.

Blunt said he had long ago decided that if Republicans did not reclaim the majority in Tuesday's elections, he would leave the difficult job of shepherding votes. "Ten years of asking people to do some things they don't want to do is a long time," Blunt, 58, told reporters Thursday morning. "I can tell you more problems about more members of Congress than you'll ever want to hear; I can tell you more reasons not to do something than you'll ever want to hear."

Blunt was elevated into leadership by former whip and majority leader Tom DeLay, R-Texas, and was schooled in the hardball tactics employed when DeLay was a driving force in running the House.

Blunt's move avoids a difficult intraparty battle with protege Eric Cantor, a Virginia Republican who's already campaigning for the job of Republican whip. Blunt says it's time for a new generation of Republicans to assume leadership roles. Cantor is 45. "We're in a totally new environment now," Blunt said. "We need to find a new way forward."
Posted by: Fred || 11/07/2008 00:00 || Comments || Link || E-Mail|| [6489 views] Top|| File under:
India-Pakistan
Saudi Arabia agrees to bail out Pakistan
Saudi Arabia has agreed to bail out cash-strapped Pakistan with 'substantial oil supply' on deferred payment and cash assistance, according to a Dawn News report on Thursday.

Another report by the Online news agency said Saudi Arabia had agreed to provide 'tangible assistance' to 'ease Pakistan's balance of payment pressure' and has assured the visiting Pakistani delegation of investing more than $1 billion in the livestock and agricultural sectors.

"Foreign Minister Shah Mehmoud Qureshi is expected to announce the Saudi package in Islamabad on Friday," Dawn News said.

Online said the Saudi leadership also said they would increase hiring of Pakistani labour and would provide more financial assistance through the Friends of Pakistan initiative.


So that no Saudi man will ever lift anything heavier than his purse ...

President Zardari and King Abdullah decided to expand the volume of mutual trade from $5.7 billion to $7 billion. They stressed long-term strategic mutual ties and enhanced defence co-operation. Zardari accepted the Saudi king's invitation to the Interfaith International Conference scheduled in New York for November 12.
Posted by: Fred || 11/07/2008 00:00 || Comments || Link || E-Mail|| [6464 views] Top|| File under: Govt of Pakistan
Olde Tyme Religion
Well look who's back...



So is U S of KKKA Inc. outta business now, rev? You gonna have a yard sale? Gonna merge with Jesse and Al since it looks like their scams were also blown to shit on Tuesday too?


MILFORD, Conn. -- Barack Obama's former pastor, speaking Thursday at a forum about race and religion, criticized the media's coverage of a controversy that threatened to derail Obama's campaign and caused the president-elect to sever ties with his longtime spiritual leader.


Where ya been, rev? How much did it cost Barry to keep you stashed?


The Rev. Jeremiah Wright Jr. said the media took videotaped clips out of context that showed him making anti-American statements from the pulpit of the Chicago church where Obama had worshipped for 20 years.


Ah, yes. Ye Olde Out of Context...


The videos, which included Wright thundering "God Damn America" from his pulpit, dominated cable television for weeks. Wright, speaking to an audience of about 200 people at a Milford church, said he was trying to convey the anger and desire for vengeance that people felt following the terrorist attacks of Sept. 11, 2001.


...and you were right out front leading the charge, right, rev?


He said the media failed to explain that Wright was a proud Christian who was raised in a Christian home.


Speaking of homes, how's the new place coming along? Ya get the butler's pantry in yet? Got the white lawn jockey up? How's the Porsche running? At least ya made your killing while the getting was good...


"Their intention was to use me as a weapon of mass destruction, to tear down that man's integrity," said Wright, former pastor of Trinity United Church of Christ in Chicago.
This must've beeen when the media thought that they had to at least look objective. Now? You'd be guest hosting Saturday Night Live...
In a question-and-answer session with the audience, Wright said he didn't believe Obama shared opinions that were publicized on the video clips. "Do you agree with everything your pastor says?" Wright asked. "Ninety percent of the people sitting in church don't agree with everything their pastor says. What I saw is not an index on what he did or does not believe."
That's what I did and believe. I think Barack was sick that day...
Last spring's controversy was a stumbling block for Obama's campaign and prompted him to make an impassioned speech about faith and religion. Obama at first expressed support for Wright, saying that "I can no more disown him than I can my white grandmother."


Which he...kinda did to both of them anyways. Sacrifices have to be made, folks.


But six weeks later during a speech at the National Press Club, Wright offered eyebrow-raising opinions about the U.S. government, praised Nation of Islam leader Louis Farrakhan and hinted that Obama was distancing himself from the pastor for political expediency.


So ya think now that Obama's in charge, he'll stop that AIDS against blacks program and make the CIA stop dealing crack in the ghetto?
Posted by: tu3031 || 11/07/2008 12:31 || Comments || Link || E-Mail|| [6472 views] Top|| File under:
States consider billions in cuts as deficits widen
The Donk dominated California Legislature has always had an interesting spending habit. They are like a person that earns $80,000 a year and gets a one time $20,000 bonus, he immediately goes out and buys a bigger house and a new car. The next year there is no bonus so he's upside down. This time it's worse, he gets a pay cut to $60,000 a year. The Donks will blame the Trunks for cutting their precious handouts.
SACRAMENTO, Calif. (AP) - The nation's economic meltdown is taking state budgets down with it - especially in California, where Gov. Arnold Schwarzenegger said Thursday he wants to close a $11.2 billion gap in part by raising sales taxes on everything from cars to Disneyland tickets.

Several other states are confronting billion-dollar deficits. Some, including Massachusetts, North Carolina and Wisconsin, have ordered broad and deep cuts in spending, while others have only begun to consider how to compensate for their revenue wells drying up.

Schwarzenegger wants $4.5 billion in cuts; one of his proposals would force state employees to take a day off each month without pay and give up two holidays. But he says cuts alone aren't enough to deal with a steep drop in revenue, and he proposes $4.7 billion in tax hikes, including a three-year, 1.5-percentage-point increase in the sales tax.

"We have a dramatic situation here and it takes dramatic solutions ... and immediate action," Schwarzenegger said as he called the Legislature back into session to deal with the shortfall. "We must stop the bleeding."

California's bleak new projections come just six weeks after Schwarzenegger signed this year's budget, which made $7.1 billion in cuts to services to help close a $15.2 billion deficit. "I'm not a believer in taxes, I'm not a believer of increasing fees. It's just under these circumstances it's necessary to do," Schwarzenegger said.

California relies heavily on capital gains taxes, which have plunged along with the stock market. Sales taxes also have plummeted as consumers have cut off nonessential spending. And California is among the states hardest hit by falling housing prices.

The state controller issued a statement saying California runs "the very real risk" of a severe cash shortage by the end of the year and may have to resort to borrowing so it can balance its books. Its deficit is now 11 percent of general fund spending and could double by next fiscal year if not addressed immediately, the controller said.

The shortfall in Arizona is even worse, on a percentage basis, than California's. Gov. Janet Napolitano on Thursday said the state's deficit had grown to an estimated $1.2 billion, or 12 percent of general fund spending, forcing lawmakers into a likely special session by the end of the year.

The deficit in Washington state is projected at $3.2 billion, but could grow by the time officials get an update later this month.

Nevada Gov. Jim Gibbons and the Legislature have cut spending by $1.2 billion because of declining tax revenue, but Gibbons warned lawmakers they might have to cut another 14 percent when they go into session in February.

Wisconsin's governor has ordered state agencies to trim 10 percent to cover a $3 billion hole over two years, while North Carolina's governor has ordered several departments to make do with 5 percent less. Massachusetts Gov. Deval Patrick announced last month that the state would eliminate up to 1,000 jobs and make more than $1 billion in cuts and spending controls to bridge a growing budget gap.

New York Gov. David Paterson last week asked Congress for as much as $8.6 billion from an economic stimulus measure Democrats are considering. He already has called a special session for later this month to tackle a $1.5 billion deficit for the fiscal year that ends in April and warned that New York's deficit could hit $47 billion by 2012.

California's crisis has brought a change in rhetoric from Schwarzenegger. Since taking office in 2003, he has blamed "autopilot spending" by the Legislature whenever California has confronted fiscal woes, but on Thursday he said, "It is now a revenue problem rather than a spending problem."

His proposed sales-tax increase would apply to items as varied as cars and amusement park and sporting game tickets. For the first time, the sales tax also would be applied to services such as vehicle, appliance and furniture repairs, veterinarian services and even greens fees for playing golf. Taxes on alcohol also would increase.

The sales tax plan met immediate opposition from some in the business community. Peter Welch, president of the California New Car Dealers Association, said raising vehicle prices by hundreds of dollars is the last thing his faltering industry needs. "The fact of the matter is we are in an historic car recession (that's) bordering on a depression," he said. "We actually think we need an economic stimulus package to get people to come in and buy cars. This is just the opposite."

Other revenue could come from raising the registration fee for vehicles by $12 and taxing companies that extract oil from California, which Schwarzenegger said would generate $528 million this year.

The governor also wants to accelerate hundreds of millions of dollars in public works spending to spark job creation. At the same, the newly unemployed would struggle more under his plan. He wants to tighten eligibility for unemployment benefits because the state's unemployment insurance fund is on the brink of insolvency.
Posted by: GolfBravoUSMC || 11/07/2008 05:01 || Comments || Link || E-Mail|| [6458 views] Top|| File under:
Oil falls below $60 to 20-month lows as demand slows
Oil fell below $60 a barrel for the first time in 20 months on Friday, extending its overnight drop of 7 percent, as spreading economic gloom further dampened the outlook for energy demand.


$60 a barrel=$1.50 for product, add .50 for transportation and refining for $2.00 a gallon gas. It's $2.06 at my neighborhood BP and Shell. Hess and Texaco are two cents higher. I'm still not doing any extra driving, but it'll be comforting to see the price go under $2.00 a gallon.


The International Monetary Fund said on Thursday it now expects 2009 global economic growth of 2.2 percent, down 0.8 percentage points from its October forecast. It also cut its 2009 baseline oil price projection to $68 a barrel from $100.

U.S. light crude for December delivery fell 44 cents to $60.33 a barrel by 8:50 p.m. EST, having earlier fallen to $59.97, its lowest since March 22, 2007. London Brent Crude was down 73 cents to $56.70.

Oil prices have tumbled more than 10 percent this week as a series of dismal economic data from the United States sharpened investors' worries of a protracted global recession and growing U.S. fuel stockpiles underscored thinning energy demand.

Britain and Europe slashed interest rates on Thursday amid recession fears deepened by some of the worst U.S. retail sales in decades and an IMF forecast for an economic contraction not seen since World War Two.

Moves by top automaker Toyota to halve its profit forecast and expectations the U.S. could report another 200,000 job losses on Friday also added to signs of distress.

Analysts said Asian stock markets' performance and dollar movements would be key to oil prices. Fears of a global recession dragged down Asian stocks on Friday, with the Japan's Nikkei average tumbling 6 percent and Australia's S&P/ASX 200 Index shedding 4 percent in early trading.

Traders will also be looking toward U.S. economic indicators due out later on Friday, including government reports on October unemployment data and September wholesale inventories, to gauge how the world's largest economy is faring.

In just about three months, oil prices lost nearly $90 from record highs above $147 a barrel, as the growing global economic crisis cuts energy demand in the United States, the world's largest energy consumer, and other industrialized nations.
Posted by: Fred || 11/07/2008 00:00 || Comments || Link || E-Mail|| [6500 views] Top|| File under:
Who's in the News
82
[untagged]
3
al-Qaeda
3
TTP
2
Iraqi Insurgency
2
Jemaah Islamiyah
1
Hamas
1
al-Qaeda in Iraq
1
Govt of Pakistan
Bookmark
E-Mail Me
The Classics
The O Club
Rantburg Store
The Bloids
The Never-ending Story
Thugburg
Gulf War I
The Way We Were
Bio
Merry-Go-Blog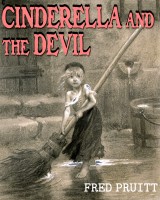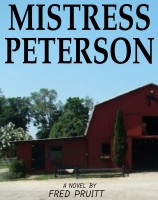 On Sale now!


A multi-volume chronology and reference guide set detailing three years of the Mexican Drug War between 2010 and 2012.

Rantburg.com and borderlandbeat.com correspondent and author Chris Covert presents his first non-fiction work detailing the drug and gang related violence in Mexico.

Chris gives us Mexican press dispatches of drug and gang war violence over three years, presented in a multi volume set intended to chronicle the death, violence and mayhem which has dominated Mexico for six years.
Click here for more information


Meet the Mods
In no particular order...


Steve White
Seafarious
Pappy
lotp
Scooter McGruder
john frum
tu3031
badanov
sherry
ryuge
GolfBravoUSMC
Bright Pebbles
trailing wife
Gloria
Fred
Besoeker
Glenmore
Frank G
3dc
Skidmark
Alaska Paul



Better than the average link...



Rantburg was assembled from recycled algorithms in the United States of America. No trees were destroyed in the production of this weblog. We did hurt some, though. Sorry.
44.197.230.180

Help keep the Burg running! Paypal: