-Short Attention Span Theater-
Pilot -- "Help, I'm Flying Blind" Guided to Landing by RAF
Please do click on the link to see the pics


Help! I'm flying blind: RAF hero guides down 65-year-old pilot unable to see after a stroke

A pilot who suffered a stroke at the controls of his light plane found himself totally blind at 15,000ft.

Jim O'Neill, 65, was alone in the cockpit of his four-seater Cessna and frantically radioed a mayday alert.

Air traffic controllers attempted to guide him to the nearest airfield, Full Sutton, near York.

But so complete was his loss of vision that it proved to be an impossible task. Thankfully, an RAF Tucano used for training military pilots was already in the air and was soon alongside the stricken pilot.

Having established radio contact Mr O'Neill was ordered to turn left and right, go lower or straighten up.

He was guided the 15 miles to RAF Linton-on-Ouse in North Yorkshire and after three failed attempts he touched down.

'I should not be alive,' said Mr O'Neill, from Marks Tey, near Colchester, Essex.

'I owe my life - and those of dozens of people I could have crash-landed on - to the RAF.

From his hospital bed in Romford, where he is undergoing tests, he added: 'It was terrifying. Suddenly I couldn't see the dials in front of me. All there was in front of me was a blur. I was helpless at the controls.'

The astonishing drama happened as Mr O'Neill headed for Earls Colne airbase in Colchester after taking off from Glasgow Prestwick airport following a holiday in Scotland.

The stroke put pressure on his optic nerves, rendering him completely blind.

Flt Lt Terry O'Brien, Linton's Air Traffic Control Officer, said: 'When Mr O'Neill contacted us we knew he had a vision problem but we thought he had been dazzled by the sun.

'He just kept apologising for not being able to land. He kept saying he couldn't see the airfield but I didn't realise he was blind.

'He came in but missed the runway, even though we are on a massive airfield.

'We then realised he couldn't see the runway and clearly the problem was getting bigger and bigger.'

Wing Commander Paul Gerrard, 42, a former Tornado display pilot, was then contacted in the Tucano.

He flew within 300ft of the Cessna and guided it down. It landed at high speed, bounced twice and stopped at the very end of the runway.

Group Captain Mark Hopkins, station commander at Linton-on-Ouse, said: 'The RAF has the best pilots and air traffic controllers in the world.

'Shepherding aircraft in this way is something we do from time to time, but this is a very strange case.'

Mr O'Neill runs a travel, hotel and conference booking agency.

Doctors are confident some vision will be restored when the swelling in his brain recedes.

His wife, Eileen, 63, said: 'It's a miracle Jim is here today. The RAF are heroes. They were so cool and calm and talked Jim down. Without them, he wouldn't be alive.

'We are a very religious family and I believe there was an angel on his shoulder as he came in to land, helping Jim alongside the RAF crew.'
Posted by: Sherry || 11/07/2008 23:25 || Comments || Link || E-Mail|| [6481 views] Top|| File under:
Pilot -- "Help, I'm Flying Blind" Guided to Landing by RAF
Please do click on the link to see the pics


Help! I'm flying blind: RAF hero guides down 65-year-old pilot unable to see after a stroke

A pilot who suffered a stroke at the controls of his light plane found himself totally blind at 15,000ft.

Jim O'Neill, 65, was alone in the cockpit of his four-seater Cessna and frantically radioed a mayday alert.

Air traffic controllers attempted to guide him to the nearest airfield, Full Sutton, near York.

But so complete was his loss of vision that it proved to be an impossible task. Thankfully, an RAF Tucano used for training military pilots was already in the air and was soon alongside the stricken pilot.

Having established radio contact Mr O'Neill was ordered to turn left and right, go lower or straighten up.

He was guided the 15 miles to RAF Linton-on-Ouse in North Yorkshire and after three failed attempts he touched down.

'I should not be alive,' said Mr O'Neill, from Marks Tey, near Colchester, Essex.

'I owe my life - and those of dozens of people I could have crash-landed on - to the RAF.

From his hospital bed in Romford, where he is undergoing tests, he added: 'It was terrifying. Suddenly I couldn't see the dials in front of me. All there was in front of me was a blur. I was helpless at the controls.'

The astonishing drama happened as Mr O'Neill headed for Earls Colne airbase in Colchester after taking off from Glasgow Prestwick airport following a holiday in Scotland.

The stroke put pressure on his optic nerves, rendering him completely blind.

Flt Lt Terry O'Brien, Linton's Air Traffic Control Officer, said: 'When Mr O'Neill contacted us we knew he had a vision problem but we thought he had been dazzled by the sun.

'He just kept apologising for not being able to land. He kept saying he couldn't see the airfield but I didn't realise he was blind.

'He came in but missed the runway, even though we are on a massive airfield.

'We then realised he couldn't see the runway and clearly the problem was getting bigger and bigger.'

Wing Commander Paul Gerrard, 42, a former Tornado display pilot, was then contacted in the Tucano.

He flew within 300ft of the Cessna and guided it down. It landed at high speed, bounced twice and stopped at the very end of the runway.

Group Captain Mark Hopkins, station commander at Linton-on-Ouse, said: 'The RAF has the best pilots and air traffic controllers in the world.

'Shepherding aircraft in this way is something we do from time to time, but this is a very strange case.'

Mr O'Neill runs a travel, hotel and conference booking agency.

Doctors are confident some vision will be restored when the swelling in his brain recedes.

His wife, Eileen, 63, said: 'It's a miracle Jim is here today. The RAF are heroes. They were so cool and calm and talked Jim down. Without them, he wouldn't be alive.

'We are a very religious family and I believe there was an angel on his shoulder as he came in to land, helping Jim alongside the RAF crew.'
Posted by: Sherry || 11/07/2008 23:25 || Comments || Link || E-Mail|| [6485 views] Top|| File under:
The ten most annoying expressions in the English language
Not all University of Oxford researchers are uptight and humorless, "irregardless" of what you might think. In fact, a bunch of them compiled a list of the Top 10 Most Irritating Expressions in the English language -- just because we needed one. . . .

The great hierarchy of verbal fatigue includes:

1 - At the end of the day
2 - Fairly unique
3 - I personally
4 - At this moment in time
5 - With all due respect
6 - Absolutely
7 - It's a nightmare
8 - Shouldn't of
9 - 24/7
10 - It's not rocket science

The list appears in a new book, Damp Squid: The English Language Laid Bare, by Jeremy Butterfield. . . .



With all due respect, I personally at this moment in time absolutely intend to watch my own fairly unique rhetoric, 24/7, to insure I never use one of these phrases, mor others like them, ever again. You might say that it's a nightmare to even try, and I shouldn't of posted them here at Rantburg, but at the end of the day it's not rocket science.
Posted by: Mike || 11/07/2008 14:06 || Comments || Link || E-Mail|| [6460 views] Top|| File under:
THE CITY OF BATMAN TO SUE WARNER BROS
ANKARA, NOVEMBER 6 - The major of Batman, the small city in South-East Turkey, announced its intention to sue Warner Bros. for its Batman movie franchise. According to press reports in Turkish dailies, the major Huseyin Kalkan has said that they are preparing to sue the producer of the Batman film, who is claimed to make money by using the towns name, and has that they are investigating on the matter whether the case should be opened in the US or in Turkey. "There is only one Batman in this world," said Kalkan. "Without telling us, the US makers of the films have taken the name of our region." Kalkan said that they will use the compensation that they will obtain from the case for women and street children in Batman. Kalkan has criticized that, in spite of the large revenues of the worldfamous Batman film, the Batman Municipality, where women commit suicide and where children live on the streets, have not undertaken anything on this topic. About their expectations about the compensation he said: "If we win compensation, we will see in court how much of the revenues it will be. We expect our share from the revenues. If we win the case, we will use all the rights we won for service to the Batman people and to the street children there." When it comes to the statement that the English version of Batman and the name of Batman city are being used in different meanings, Kalkan said that Batman means "weight, heaviness", and that different meanings did not interest them. The very first filmed Batman was the 1943 serial with the first full-length feature being the 1966 movie with the television cast. More recently, The Dark Knight amassed USD 992,764,009 in global box office receipts according to Box Office Mojo.
Posted by: Classer || 11/07/2008 03:41 || Comments || Link || E-Mail|| [6505 views] Top|| File under:
Africa Subsaharan
My battle with the Kei Ripper (No way I was gonna give him my genitals, nope)
A BUTTERWORTH man came face-to-face with the Kei Ripper this week and fought for his life as the crazed knifeman demanded his genitals.

The wounds on Macebo Langeni's face and head are vivid after his brush with the suspected serial killer on Tuesday night. The 41-year-old recognised his assailant from posters around town and knew instantly he was confronted by a man wanted for a string of muti murders in the area.


IIUC, "muti" or "muthi" seems to mean the parts are to be used for witchcraft.


The man, wearing dreadlocks, approached Langeni on the dirt road to Ngxalatha village after dark, pulled out a large knife and said he only needed his private parts. "I laughed at him thinking he was just joking," said Langeni from his home yesterday. "Then when he grabbed me by my private parts I knew he was being serious. He was so powerful and we wrestled. I was tired but never gave up."

Langeni said the suspect fitted the description of the man who butchered little Vika Nqwiliso, 9, of Mcucuzo village last month at a site only 2km away. The child was disembowelled in front of his three friends, who later helped police with the identikit.

Three other people have since been murdered in Butterworth and Dutywa, about 30km away, and in each case organs and external body parts were removed. Police have now linked all five cases to the same suspect.

Langeni's ordeal began just after 8pm as he went home from work. The attacker jumped out of a bush. Langeni instinctively grabbed an empty bottle for protection. "He told me straight what he was looking for and he never said any word after that."

In their struggle, the man kept targeting Langeni's genitals with his knife. "It was painful and when he pushed a knife into my trousers, I pushed him and he lost balance. ... he kept on touching my private parts. I was just lucky as his knife wouldn't reach them, but he stabbed me several times.

Eventually, the man ran away but not before stabbing Langeni in the back of his neck and in his head, and the tip of his nose which was nicked off. "I was bleeding and I think a prayer saved me."

Three villagers found Langeni and took him home. The next day he went to hospital and was discharged after treatment.

Police are still searching for the suspect, who has terrorised the area for three weeks.

A week after the chilling murder of young Nqwiliso the body of an unidentified man was found dumped in Tutura village with his genitals missing. Nobijolo Dulini, 75, and a 47-year- old man were found dead last weekend at a Dutywa quarry. Both had their faces mutilated and body parts removed.
Posted by: anonymous5089 || 11/07/2008 16:08 || Comments || Link || E-Mail|| [6484 views] Top|| File under:
Arabia
Bahrain Islamists, Liberals unite to ban alcohol
Liberals and Islamists in the Bahraini parliament joined forces to issue a resolution that bans the sale of alcohol and closes night clubs throughout the country.


That's pretty much the alliance we've come to expect. The liberals no doubt join in the occasional stoning, too.


The unprecedented alliance came in the aftermath of a complaint by the Islamist bloc , which called upon the government to implement a decision taken by the former information minister last year banning the sale of alcohol in all hotels except those with stars, but no action was taken.

Liberals declared solidarity with Islamists on Tuesday not only regarding the implementation of the former minister's decision but also calling for a general ban on alcohol and the closure of nightclubs. Islamists differed on how to implement the new policy, however, with some urging immediate action and others calling for a gradual change.



"The situation is grave. Teenagers are drinking alcohol and partying in nightclubs."

Mohamed Khaled from al-Menbar al-Islami bloc called for the ban to be imposed within one month. "The situation is grave. Teenagers are drinking alcohol and partying in nightclubs," he said in an interview with AlArabiya.net.

Salafi MP Adel al-Moawda argued that the ban should be gradual, while Salafi independent MP Jassem al-Saedi said a complete ban would be difficult to implement and suggested imposing restrictions on selling and buying alcohol.

Adel al-Maasoumi, from the liberal bloc, said he supported the ban because Bahrain is an Islamic country.

On Monday, authorities closed five alcohol stores in the Bahraini capital Manama. Several alcohol companies in Bahrain as well as scores of hotels and stores sell alcohol.

Observes questioned the feasibility of implementing the decision for touristic reasons, especially since the complaint MPs submitted was not binding for the government. Former MP Abdul-Nabi Suleiman thought it was unlikely that the government would consider the proposal, but downplayed the negative economic a ban could have since "the economy is basically dependent on oil."

There are no official statistics of the effect of alcohol business on the national economy, but specialists have it that its annual revenue exceeds 20 million dinars ($52 million).
Posted by: Fred || 11/07/2008 00:00 || Comments || Link || E-Mail|| [6470 views] Top|| File under:
China-Japan-Koreas
S Korea arrests 5 Pakistanis over 'money scam'
Five Pakistanis have been arrested over illegal cash transfers worth millions of dollars, including payments from Afghanistan's Taliban for materials for heroin production, South Korean police said on Thursday.

The five were accused of operating two 'hawala' money transfer networks in South Korea since 2005, police said, adding that 53 other hawala brokers including Koreans have been charged but not detained. 'Hawala,' is a paperless system that is used in some Middle Eastern, Asian and African countries but is illegal in South Korea.

Police say the informal hawala networks, widely used in the Middle East, provide a fast and convenient way to transfer money both for illegal foreign workers and terrorists. "They have set up phoney firms or acted as traders here to cover up their underground operations," investigator Kim Ki-Hun said. The total sum illegally transferred by the two networks is about $100 billion won ($75 million), including $50,000 sent by the Taliban, he said.

"In co-operation with Interpol, we have been hunting for 140 others believed to be involved in the networks," Kim said. He said the hunt began in July when nine people including one Afghan and two Pakistanis were arrested in South Korea for allegedly trying to smuggle tonnes of chemicals for heroin production to the Taliban.

Police confiscated 12 tonnes of acetic anhydride destined for Afghanistan. The chemical is heated along with morphine, an opium derivative, to make heroin. At that time police said about 50 tonnes of the chemical had already been shipped to Afghanistan between April last year and March this year. It was labelled as disinfectant.

The suspects had money transferred from accounts linked to hawala networks, and they acknowledged they had received orders from the Taliban, police said.

The investigation started in March after Interpol discovered 14 tonnes of acetic anhydride, which had been shipped from Korea in the southern Pakistani port of Karachi.

The United Nations Office on Drugs and Crime says Afghanistan produced 8,200 tonnes of opium base last year, 92 percent of the worldwide total. The report also noted that 80 percent of the output came from five southern provinces where the Taliban profit from drug trafficking.

South Korea is a relatively drug-free nation, with just 7,709 people arrested in 2006 for drug offences. But officials say it is becoming a more popular international transit point for cocaine and 'ice'.
Posted by: Fred || 11/07/2008 00:00 || Comments || Link || E-Mail|| [6492 views] Top|| File under:
Down Under
Cutting off healthy limbs OK, says Australian Dr.
TO most people, the thought of amputating a perfectly healthy limb is unimaginable.

But for at least three Australians, possibly dozens more, cutting off their leg has felt perfectly normal. These so-called "amputee wannabes" have a very rare condition in which they feel one of their limbs is not truly their own, and they become obsessed with cutting it off.

And people suffering from the bizarre body image disorder should be able to opt for amputation, a Sydney psychiatrist says. Christopher Ryan, a psychiatrist at the University of Sydney, says there is a good argument for allowing patients with body integrity identity disorder (BIID) to have their unwanted limb removed.

"I am not saying we should unthinkingly cut off people's legs," Dr Ryan said. "I realise that the idea strikes almost everyone as lunatic when they first hear it. However, there are a small number of people who see themselves, and have always seen themselves, as amputees," he said.

"They are often miserable their whole lives because of their 'extra limb', and we know that at least some of them feel much better if it is removed."

Dr Ryan has examined the ethics of the issue in the international philosophy journal Neuroethics and says doctors have a moral duty to amputate for the health and safety of the patient.

He said one 30-year-old patient of his lived his whole life feeling he was truly an amputee, but was so ashamed of how he felt he did not tell anyone. "Eventually he took the only step he thought he had open to him and placed his leg in a bucket of dry ice until it died and had to be removed," Dr Ryan said. "Now, a year later, he is living happily as an amputee and getting on with his life."

The paper said the operations should be likened to plastic surgery, with elective amputation offered to BIID sufferers only. "Unless these patients know that doctors will take their concerns seriously, and at least consider their requests, more people will risk their lives trying to remove their own limbs," he said.

The disorder hit news headlines in 2000 when it was revealed that a surgeon in Scotland had amputated a healthy leg from two patients with the disorder. At the time, appalled Scottish politicians called the procedure "obscene" and tried to ban such operations.
Posted by: Oztralian || 11/07/2008 08:46 || Comments || Link || E-Mail|| [6457 views] Top|| File under:
Home Front: Politix
Election defeat stuns incumbent Harris Co. judges
District judges at the Harris County civil and criminal courthouses were shocked and somber a day after voters gave nearly every incumbent seeking re-election their walking papers.

"Though we anticipated it would be close, to see really good judges swept out is still stunning," said civil District Judge Patricia Kerrigan, a Republican who won her race by about 2,500 votes. Kerrigan said most of the civil judges who lost were in the courthouse working on Wednesday. Other judges said some of their colleagues were shell-shocked.

The straight-party Democratic voting that ushered in a new batch of civil and criminal district judges in Harris County was not the biggest surprise. But the fact that four Republican judges survived Democratic challenges left courthouse observers to speculate how they did it.

The most common theory is that voters were wary of Democrats with uncommon names. The GOP judge with the highest percentage of votes was civil Judge Sharon McCally, whose opponent was Ashish Mahendru. Other Democrats who lost were Mekisha Murray, Andres Pereira and Goodwille Pierre. They lost to incumbent judges Mark Kent Ellis, Patricia Kerrigan and Joseph Halbach, respectively.

"How common a person's name is has always been a factor in judicial races," said civil District Judge Mark Davidson, who lost the bench he's had since 1989. "Up until 1987, people named Smith ran 14 times and won 14 times." Smiths have lost a couple of times since.

Unspoken rule tossed
Davidson and others said the names matter because judicial races are just too hard for voters to research. One factor is low media coverage. Another is that judges can't say much that distinguishes themselves, since they can't comment on the cases they handle.

Civil District Judge Sharolyn Wood, who lost the seat she's had since 1985, lamented that voters have lost "about 250 years of judicial experience" in this sweep. She said Harris County's judiciary has been kept stable by an understanding that experienced judges weren't challenged, but that unspoken agreement was tossed out this year.
Posted by: Fred || 11/07/2008 00:00 || Comments || Link || E-Mail|| [6475 views] Top|| File under:
Prop. 8 defeat could cost Newsom in long term
Election night was not kind to Gavin Newsom, who may end up one of the biggest losers after suffering a potentially crushing loss with Proposition 8 and at best breaking even in the local contests he had a stake in.

Political analysts have long argued that Newsom has short coattails in local politics - a theory in play with the Board of Supervisors races, in which at least three of the seven seats up for grabs seem likely to go to candidates he did not endorse.

With the local ballot measures, voters for the most part sided with Newsom's choices, but two propositions that were of particular interest to the mayor - one supporting his special court to prosecute quality-of-life crimes and the other changing the makeup of the San Francisco Transportation Authority - failed spectacularly.
Continued on Page 49
Posted by: Fred || 11/07/2008 00:00 || Comments || Link || E-Mail|| [6461 views] Top|| File under:
India-Pakistan
Jirga declares couple karo kari
A tribal jirga declared a couple karo kari and ordered their murder for marrying of their own will in Sukkur, ARY OneWorld reported. According to the channel, Aqil Dhareejo, an influential figure of the Dharejo tribe, allegedly held a jirga, which declared Dr Ali Akbar Naich and Aaisha Dharejo karo kari for contracting a 'love marriage'. On receiving information, Sukkur Deputy Inspector General Basheer Memon immediately ordered police to take action against the culprits and provide protection to the couple. Police registered an attempted murder case against Aqil, Ghulam Farid and Nizamuddin and arrested them late on Tuesday.
Posted by: Fred || 11/07/2008 00:00 || Comments || Link || E-Mail|| [6472 views] Top|| File under:
Youth walks on fire to prove innocence
A youth walked on fire to prove his innocence in an alleged adultery case in the Zain Kot area of Dera Bugti, ARY OneWorld reported on Thursday. According to the channel, Pir Bux alleged that his nephew Muhammad Sharif had had illicit relations with his wife. A jirga heard the case and decided that Sharif would have to walk on burning coal to prove his innocence. The jirga also decided that Sharif would be declared a Karo if any pustules were seen 18 hours after he walks on fire, in that case he would also have to pay a fine of Rs 300,000 to his uncle. The practice of making people walk on fire to prove their innocence is a tribal tradition in Balochistan and called Charbeli in the local language.
Posted by: Fred || 11/07/2008 00:00 || Comments || Link || E-Mail|| [6462 views] Top|| File under:
Science & Technology
Mexican Scientists Turn Tequila Into Diamonds
Whoever thought that science was a dry subject might change their mind after learning about a new discovery in which tequila is turned into diamonds. A team of Mexican scientists found that the heated vapor from 80-proof (40% alcohol) tequila blanco, when deposited on a silicon or stainless steel substrate, can form diamond films.

The key to the surprising discovery is tequila's ratio of hydrogen, oxygen, and carbon, which lies within the "diamond growth region." The resulting diamond films could have inexpensive commercial applications as electrical insulators, say researchers Javier Morales, Luis Miguel Apátiga, and Víctor Manuel Castaño from the National Autonomous University of Mexico (Morales is also with Nuevo LeónŽs Autonomous University).

Posted by: Anonymoose || 11/07/2008 19:49 || Comments || Link || E-Mail|| [6502 views] Top|| File under:
Who's in the News
82
[untagged]
3
al-Qaeda
3
TTP
2
Iraqi Insurgency
2
Jemaah Islamiyah
1
Govt of Pakistan
1
Hamas
1
al-Qaeda in Iraq
Bookmark
E-Mail Me
The Classics
The O Club
Rantburg Store
The Bloids
The Never-ending Story
Thugburg
Gulf War I
The Way We Were
Bio
Merry-Go-Blog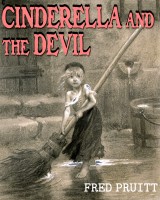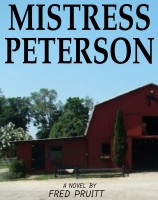 On Sale now!


A multi-volume chronology and reference guide set detailing three years of the Mexican Drug War between 2010 and 2012.

Rantburg.com and borderlandbeat.com correspondent and author Chris Covert presents his first non-fiction work detailing the drug and gang related violence in Mexico.

Chris gives us Mexican press dispatches of drug and gang war violence over three years, presented in a multi volume set intended to chronicle the death, violence and mayhem which has dominated Mexico for six years.
Click here for more information


Meet the Mods
In no particular order...


Steve White
Seafarious
Pappy
lotp
Scooter McGruder
john frum
tu3031
badanov
sherry
ryuge
GolfBravoUSMC
Bright Pebbles
trailing wife
Gloria
Fred
Besoeker
Glenmore
Frank G
3dc
Skidmark
Alaska Paul



Better than the average link...



Rantburg was assembled from recycled algorithms in the United States of America. No trees were destroyed in the production of this weblog. We did hurt some, though. Sorry.
44.200.171.74

Help keep the Burg running! Paypal: