Afghanistan
Canadian troops head out in force to show their presence in Taliban country
KANDAHAR, Afghanistan (CP) - Canadian troops have launched a major operation deep into insurgent country in southern Afghanistan, where local authorities fear to tread and Canadians have already come under attack.
Hundreds of troops from two companies of Princess Patricia's Canadian Light Infantry moved out this week by air and road, supported by armoured vehicles, helicopter gunships and artillery.
The aim of the mission, which will last for much of the rest of March, is to show local residents and insurgents that Afghan authorities and Canadian troops can control the rural, isolated area despite the presence of Taliban insurgents.
Over the last month, Canadian troops have encountered ambushes, including rockets, roadside bombs and an axe attack that left a Canadian in critical condition, in the mountainous region north of Kandahar city.
The ongoing violence here has forced Canadians back home to pay attention to their country's beefed up mission in Afghanistan, says Gen. Rick Hillier, chief of defence staff. "Last week they really did wake up to this mission and what you are doing here," Hillier said during a chat with troops at the Canadian-run provincial reconstruction team in Kandahar. "I've been telling them for some time, but people don't really listen to words."
Canada's top soldier paid a visit to the team after meeting with Kandahar's governor and used the opportunity to rally the troops. "You've had a tough week or so, I know. You have a tough mission, I know that too," he said, referring to the overall mission in Afghanistan.
Several small pockets of insurgents, numbering in the dozens according to departing U.S. commanders, still operate in the area. In the spring, they often gather and organize larger offensives. Six U.S. soldiers and 18 Afghans, including police, soldiers and civilian leaders, died in operations in the area last year.
"If we meet these bad guys, we destroy them. Simple as that," said Capt. Martin Larose, the acting commander of Company A, during a briefing for platoon commanders.
Larose warned his troops to watch out for the commonly known arsenal used by insurgents: roadside bombs, AK-47 assault rifles and rocket-propelled grenades.It's the biggest mission so far for the Canadian contingent of 2,200 troops based in Kandahar who have arrived in the region over the past month. Smaller units have patrolled in the northern part of the province since they started arriving in early February.
The mission coincided with a big anti-narcotics operation in neighbouring Helmond province, where hundreds of Afghan police and soldiers backed up by coalition troops have been plowing under illicit poppy fields.
Canadians moved into a forward operating base near Gumbad, 60 kilometres north of Kandahar, several weeks ago. They almost immediately came under rocket-propelled grenade attack, which was answered by a barrage of Canadian howitzers.
Most recently, Capt. Trevor Greene, a civil-military co-operation officer, was attacked by an axe-wielding youth while on a visit with local elders in Shingai village. Capt. Kevin Schamuhn, Greene's platoon commander who was among three soldiers who killed the attacker and repelled a subsequent ambush, briefed his troops for their return to the region to again meet elders and collect intelligence.
"The locals might feed you a bunch of bullshit," Schamuhn told soldiers in a briefing. "We're spending a lot of time trying to sort out the truth. Call them on it directly, it seems to get much better information."
The push into rural areas comes one week after a spate of suicide bombings and ambushes in Kandahar that injured eight Canadian soldiers. Two others were killed and six injured in vehicle accidents around the same time.
Posted by: tu3031 || 03/09/2006 16:22 || Comments || Link || E-Mail|| [6547 views] Top|| File under:
Suspected Taleban, bystander killed in Afghan shoot-out
JALALABAD, Afghanistan - A suspected Taleban fighter and a woman were killed in a roughly six-hour clash with security forces in eastern Afghanistan overnight, police said on Thursday. Another fighter, a bystander and two police were also wounded in the shoot-out that erupted in a village in eastern Nangarhar province late Wednesday, a provincial security forces spokesman said.

Police assisted by US troops cornered six suspected Taleban into a house in Chaparhar district, near the border with Pakistan, district police deputy security chief Mohammad Asif said Wednesday. US military planes patrolled overhead, he said. The fighting continued until about midnight, security forces spokesman Ghafor Khan said Thursday. When police were able to enter the house, they found one dead man and a wounded man. The others appeared to have escaped.

Khan said the men were "the opposition", a term often used to mean fighters from the ousted Taleban government who are waging an anti-government insurgency with their Al Qaeda allies.

Intelligence led security forces to the house in Chaparhar's Khandibagh village, which is 25 kilometres (15 miles) from the provincial capital Jalalabad and close to the border with Pakistan. The US-led coalition media office in the capital Kabul could not immediately confirm the incident.
Posted by: Steve || 03/09/2006 09:06 || Comments || Link || E-Mail|| [6507 views] Top|| File under:
Africa Subsaharan
Nigeria militants fight military
The Nigerian military says it has fought a fierce gun battle with heavily armed militants in the Niger Delta. Thirty speed boats each carrying 15 militants attacked a petrol tanker demanding fuel, an army spokesman says.

Didn't I see this in "Waterworld"?

Somebody actually saw Waterworld? Who knew?

The group, which is demanding a greater share of the region's oil wealth, says the military initiated the attack. Wednesday's incident took place in an area known as a militant stronghold and near where it is suspected three foreign hostages are being held.

In a statement, the Movement for the Emancipation of the Niger Delta (Mend) said their forces were out patrolling the rivers and creeks when they were attacked in the Escravos River by a total of seven navy patrol boats near the village of Okerenkoko in the western Niger Delta. The militants, who were armed with rifles, machine guns and rocket-propelled grenades, said the gun battle lasted for 45 minutes. They claim to have killed 13 Nigerian soldiers in the confrontation and say none of their fighters were lost.

However, a military spokesman and Ijaw leader says the militants attacked a petrol tanker because they needed fuel. The vessel, which had a military escort, then sent out a distress signal and military reinforcements were despatched.

Six hostages seized during a series of raids on the oil industry last month were released by Mend last week. But two US citizens and one Briton are still being held and have now spent more than two weeks in captivity. These attacks have led to a 20% drop in Nigeria's oil exports.
Posted by: Steve || 03/09/2006 07:56 || Comments || Link || E-Mail|| [6492 views] Top|| File under:
Arabia
Al Qadeda fugitive surrenders in Kuwait
KUWAIT - A man sentenced to 10 years in jail in absentia in Kuwait for belonging to Al Qadeda has handed himself in to authorities, security sources said on Thursday. They named the fugitive as Meshal Al Shimmari, sentenced to 10 years in jail in December for belonging to the Al Qadeda-linked Peninsula Lions group, which staged several bloody attacks in Kuwait last year.

Shimmari, 35, showed up at the Court of Appeals on Wednesday, the sources said. A former Kuwaiti army conscript, he is one of several stateless Arabs who were part of a group of 37 Islamists tried for belonging to Osama bin Laden's Al Qadeda in Iraq and Saudi Arabia.

"former Kuwaiti army conscript, he is one of several stateless Arabs" Is that new-speak for a Kuwaiti of Palestinian desent, or do they have roaming press-gangs rounding stray people up and forcing them into the Army?

The sources said Shimmari was a low-level member of the Peninsula Lions group, which Kuwaiti authorities said carried out four shootouts in January 2005, which killed nine Islamists and four members of the security forces. Six members of the group were sentenced to death at the December trial for belonging to an "extremist" group, calling for attacks on state facilities and trying to kill Kuwaiti security forces and foreign forces in the country.

Kuwait, which hosts up to 30,000 US troops, has cracked down on Islamists opposing the foreign military presence there. Diplomats say radical Islam is taking hold among Kuwaiti youth.
Posted by: Steve || 03/09/2006 09:19 || Comments || Link || E-Mail|| [6574 views] Top|| File under:
Soddy jihadi obit released
In the ninth issue of the al-Qaeda in Iraq publication, "From the Biographies of the Prominent Martyrs," the writer, Abu Ismail al-Muhagir, tells the story of Al-Hazbar al-Nahdi. Al-Nahdi, aka "Stumpy" , a Saudi Arabian from a financially secure family, is written to have heeded the calls of Muslim scholars to join the jihad in Iraq, despite his partial paralysis preventing the use of one leg and rendering his left hand "semi-inoperative". Al-Muhagir tells that al-Nahdi was often delegated the task of guarding his companion mujahideen, and he would bring a weapon light enough for him to carry and use.

A month after his arrival in Iraq, al-Muhagir notes that Al-Hazbar al-Nahdi told his fellows that he would become a "martyr" the next day, a vision at which was scoffed. However, at the date and time al-Nahdi states he would be martyred, during an operation in which members of the group set out to burn two vehicles, a tank fired a shell, the shrapnel of which killed al-Nahdi. Al-Muhagir states: "He is one of those who did little but were greatly rewarded".
Posted by: Dan Darling || 03/09/2006 00:21 || Comments || Link || E-Mail|| [6492 views] Top|| File under:
Bangladesh
Smaller fry arrested in Sylhet
A Sylhet court yesterday remanded Islami Bank Manager Abu Walid Chowdhury, Union Parishad Member Nurunnabi Deshi and mason Abdul Haque for four days to find their links with the JMB, reports our staff correspondent in Sylhet. The police said Deshi and Haque helped Abdur Rahman's men rent the East Shaplabagh house in Sylhet where the JMB chief was arrested on March 2 along with his accomplices and family.

While serving as the third officer at Islami Bank's Laldighirpar branch in Sylhet in February 1999, Walid introduced former Habiganj district Jamaat-e-Islami ameer Saidur Rahman for opening a bank account. After recovering Saidur's chequebook from Rahman's den, the law enforcers now suspect that Saidur was the medium of JMB's funding in Sylhet. The Rab and police raided several places in Habiganj, Sunamganj and Sylhet over the last few days in search of Saidur in vain.
Posted by: Fred || 03/09/2006 00:00 || Comments || Link || E-Mail|| [6497 views] Top|| File under:
Bangla Bhai Recovering, Dammit
Bangla Bhai has begun talking from March 7 but his sentences are not totally understandable. But his words are not being recorded as no-one is staying inside his room. Only doctors go to the room and come out after examining him and giving him medication. "He is shouting at the hospital staff," said a source.

A board of 18 doctors -- six of the BDR hospital and 12 from others -- are examining him. There are more beds in the cabin but no-one else, leave alone a patient, is staying in the room, which is kept under lock and key. "Although he is improving, he'll take time to make complete recovery," Inspector General of Police (IGP) Abdul Quayyum told reporters at the home ministry yesterday. The police boss said they do not want to quiz Bangla Bhai right now. "It may cause infection if he comes in contact with people."


Sounds like a setup for a Daring Escape™ to me.

"Hey, where you from, screw?"
"Yemen."
Posted by: Fred || 03/09/2006 00:00 || Comments || Link || E-Mail|| [6521 views] Top|| File under:
Cops set to hunt for 2 top JMB militants
Investigators are working out an operation plan to arrest the two fleeing Majlish-e-Shura members of outlawed Jama'atul Mujahideen Bangladesh (JMB) Salahuddin and Khaled Saifullah. The investigators are scrutinising the information squeezed out of JMB chief Abdur Rahman, Shura members Ataur Rahman Sunny, Abdul Awal, Hafez Mahmud and Bangla Bhai's wife Fahima Khatun for clues to trap them. Sources said Rahman has given the investigators detailed information about the JMB network, funding, connections in and outside the country and bank accounts and transactions. But they declined to disclose the information "for the sake of investigation".

JMB second-in-command Bangla Bhai, who is undergoing treatment at Bangladesh Rifles hospital for burns and bomb injuries he suffered during his capture, meantime, is recovering. Hospital sources said his bomb injuries will be cured in seven to 10 days but he would take some more time to recover from burns. Interrogators will start quizzing him only after he recovers totally, said sources, adding, no high official of Rab or BDR visited him until yesterday noon.

His wife Fahima told the investigators Bangla Bhai went to Mymensingh after the August 17 countrywide blasts and was staying there under the arrangement of Shura member Salahuddin, who was JMB in-charge of Sylhet-Mymensingh region. Bangla Bhai stayed in four hideouts before his capture from the last one at Rampur village in Muktagachha on March 6. Sources said the Task Force Interrogation Cell comprising members from police, Special Branch, National Security Intelligence, Directorate General of Forces Intelligence and Rapid Action Battalion (Rab) is interrogating the arrestees except Bangla Bhai in Uttara.
Posted by: Fred || 03/09/2006 00:00 || Comments || Link || E-Mail|| [6491 views] Top|| File under:
China-Japan-Koreas
NJ Co. Exports Toxins To NorKs - Privileges revoked 20K fine
The Bureau of Industry and Security (BIS) assessed a civil penalty of $22,000 on Dolphin International, Ltd. of New Delhi, India (Dolphin) and a civil penalty of $19,800 on Orcas International, Inc. of Flanders, New Jersey (Orcas) for conspiracy to export toxins to North Korea. Both companies are also prohibited from participating in any transactions involving the export of goods subject to the Export Administration Regulations (EARs) for four years.

BIS alleged that Dolphin conspired with others to export toxins, including Aflatoxin (M1 , P 1, Q 1) and Staphyloccocal Enterotoxin (A and B), items subject to the Regulations and classified under export control classification number ("ECCN") 1C351, from the United States to North Korea without the required Department of Commerce license. BIS further alleged that Dolphin solicited violations of the EARs by enlisting others to acquire the toxins. Specifically, BIS alleged that Dolphin asked a co-conspirator in the United States to acquire the toxins from the U.S. manufacturer and then ship the toxins to a co-conspirator in the Netherlands, who would forward the toxins to North Korea.

BIS alleged that Orcas also conspired with others to export toxins, including Aflatoxin and Staphyloccocal Enterotoxin from the United States to North Korea without the required Department of Commerce license. BIS further alleged that Orcas attempted to export toxins to North Korea without obtaining an export license from the Department of Commerce.

BIS also prohibited Vishwanath Kakade Rao and Graneshawar K. Rao, presidents of Dolphin and Orcas respectively, from participating in any transactions involving the export of goods that are subject to the EARs for a period of four years for their alleged role regarding the solicitation and conspiracy or attempt to export toxins to North Korea without the proper license.

Posted by: DepotGuy || 03/09/2006 15:41 || Comments || Link || E-Mail|| [6542 views] Top|| File under:
Europe
Two killed in blast in eastern Turkish city
DIYARBAKIR, Turkey (Reuters) - Three people were killed and 16 wounded on Thursday in an explosion possibly caused by a suicide bomber in the eastern Turkish city of Van, officials said.

Police said the blast was near the office of Van's governor. They said an investigation was under way into the cause of the explosion but gave no further information.

"We think it may have been a suicide bomber targeting a vehicle belonging to the municipality in the center of Van at 9.06 am (0706 GMT)," the deputy governor of Van, Mustafa Yavuz, told CNN Turk television.

He added that two of the dead had been identified but the identity of the third remained unclear.

Tensions have been running high in Van, a city with a mainly ethnic Kurdish population near the Iranian border.

A Van-based state prosecutor triggered a crisis this week between Turkey's powerful military and the civilian authorities by accusing a top general of abusing his position and setting up an illegal group he said was trying to foment unrest in the Kurdish southeast in order to harm Ankara's EU membership bid.

His claims have outraged the military and embarrassed the government, which has distanced itself from the prosecutor's allegations and defended General Yasar Buyukanit, who heads Turkey's land forces.

Buyukanit, tipped to become the next chief of the military general staff in August when incumbent Hilmi Ozkok is due to retire, served in southeast Turkey between 1997 and 2000.

Turkish troops and security forces have been battling separatist Kurdish rebels in the region since 1984 in a conflict which has claimed more than 30,000 lives.

There is much less violence now than at the height of the conflict in the 1980s and 1990s. But a series of bomb blasts in the region in recent months has stirred fears the conflict could be rekindled.

The European Union, which began membership talks with Turkey last October, has urged Ankara to do more to relieve poverty in the southeast and to bolster the cultural rights of its large Kurdish population.

Posted by: ryuge || 03/09/2006 05:48 || Comments || Link || E-Mail|| [6494 views] Top|| File under:
Home Front: Politix
Dubai threatens to hit back - (No Free Lunch, Folks)
Dubai is threatening retaliation against American strategic and commercial interests if Washington blocks its $6.8 billion takeover of operations at several U.S. ports.

As the House Appropriations Committee yesterday marked up legislation to kill Dubai Ports World's acquisition of Britain's Peninsular and Oriental Steam Navigation (P&O), the emirate let it be known that it is preparing to hit back hard if necessary.

A source close to the deal said members of Dubai's royal family are furious at the hostility both Republicans and Democrats on Capitol Hill have shown toward the deal.

"They're saying, 'All we've done for you guys, all our purchases, we'll stop it, we'll just yank it,'" the source said.

Retaliation from the emirate could come against lucrative deals with aircraft maker Boeing and by curtailing the docking of hundreds of American ships, including U.S. Navy ships, each year at its port in the United Arab Emirates (UAE), the source added.

It is not clear how much of Dubai's behind-the-scenes anger would be followed up by action, but Boeing has been made aware of the threat and is already reportedly lobbying to save the ports deal.

The Emirates Group airline will decide later this year whether it will buy Boeing's new 787 Dreamliner or its competitor, Airbus A350. The airline last fall placed an order worth $9.7 billion for 42 Boeing 777 aircraft, making Dubai Boeing's largest 777 customer.

Dubai in mid-February also established the Dubai Aerospace Enterprise, a $15 billion investment to create a company that will lease planes, develop airports and make aircraft parts to tap into growing demand for air travel in the Middle East and Asia.

The family-ruled sheikhdom may buy as many as 50 wide-body aircraft from Boeing and Airbus during the next four years, according to Aerospace Enterprise officials.

The UAE military also bought Boeing's Apache helicopters. Meanwhile, Boeing has been in talks with the emirates to try to sell its AWACS planes.

An industry official with knowledge of Boeing's contracts with Dubai said that the company has been involved in the emirate and that it would take a lot "to knock" those relationships.

"Nothing about the [ports] controversy diminishes our commitment to the region," said John Dern, Boeing's corporate spokesman. He added that at this point the company has no indication that there is or will be an impact on the company.

Any repercussion to Boeing could put House Speaker Dennis Hastert (R-Ill.) in a delicate position. Boeing's decision to move its headquarters to Chicago has been seen as calculated to facilitate a close relationship with Hastert. He is against the ports deal, and his office did not return calls by press time.

Several businesses have expressed concern that the controversy over the $6.8 billion ports deal could damage trade with the UAE. Dubai is one of the seven emirates. The United States and the UAE are meeting next week for a fourth round of talks to sign a free-trade agreement. The American Business Group of Abu Dhabi, which has no affiliation with the U.S. government, said that Arabs may hesitate to invest into the United States, according to a report by Reuters.

A Republican trade lobbyist said that because the ports deal is a national-security issue blocking it would not be in violation of World Trade Agreement rules.

"In terms of them retaliating legally against the U.S. … I don't think there are many options there," the lobbyist said.

But when it comes to the emirates' cooperation in the war on terrorism and in intelligence gathering, there is concern that some help may be pulled.

"If we reject the company in terms of doing the [ports] work, they are going to lose a lot of face. In the Arab culture, losing face is a big deal," a former government official said. "We risk losing that help. It is not an empty threat."


Posted by: Captain America || 03/09/2006 16:13 || Comments || Link || E-Mail|| [6570 views] Top|| File under:
Home Front: WoT
Dubai Company to Give Up Stake in U.S. Ports Deal
WASHINGTON — After Republican leaders warned President Bush that the House and Senate appeared ready to block Dubai Ports World from taking over some U.S. port terminal operations, the company said it would give up its management stake in the deal. The Thursday announcement was a blow for Democrats, who were pushing for a Senate vote on an amendment that would halt the deal. If they succeeded in that vote, Democrats could then claim a big election year win in the area of national security — an area Republicans generally have a stronger track record on.

Sen. John Warner, R-Va., read a statement from DP World executives on the Senate floor Thursday, announcing the concession.


"Because of the strong relationship between the United Arab Emirates and the United States and to preserve that relationship, DP World has decided to transfer fully the U.S. operation of P&O Operations North America to a United States entity," DP World's chief operating officer, Edward H. Bilkey, said in the statement.


With the latest DP World news, many members of Congress who thus far have been critical of the deal may be much more positive toward it. Because the GOP-led House Appropriations Committee passed a bill blocking the deal on Wednesday, Democrats were scrambling to get a similar bill passed in the Senate by attaching it to a lobby reform bill. Bush has vowed to veto any measure halting the deal.

WASHINGTON (Reuters) - State-owned Arab company Dubai Ports World confirmed on Thursday an announcement by U.S. Sen. John Warner that it would transfer operation of U.S. ports it has acquired from the British company P & O.

"Sen. Warner has made our statement for us. His announcements says everything we have to say at this point," a spokesman said.
Posted by: Steve || 03/09/2006 14:08 || Comments || Link || E-Mail|| [6548 views] Top|| File under:
SOCOM Spies Succeed
March 9, 2006: After some trial runs, the Department of Defense is now regularly sending teams of Special Forces troops (and other Special Operations types like SEALs and Delta Force) to perform espionage missions in foreign countries. The U.S. Army Special Forces are uniquely qualified for this kind of work, as they regularly study foreign cultures, know foreign languages, and have often already traveled to these countries on Special Forces business. While the CIA was shrinking it's force of field agents before 911, the Special Forces maintained their skills and numbers. The CIA has long hired retired Special Forces troops (or anyone who got out before retirement) as field agents. After September 11, 2001, the CIA put that recruitment effort into high gear, especially for Special Forces troopers who knew Arabic or languages used in Afghanistan. But many of these men returned to work for SOCOM instead.

In the past, the CIA has sometimes used Special Forces troops to help out with espionage efforts, so the SOCOM operators are not unfamiliar with this kind of work. Initially, the Special Forces were operating, as they have in the past, outside control of the local American embassy. This caused some problems with the State Department, when the presence of the Special Forces was discovered. The Special Forces, apparently, kept their presence secret from everyone. But now, the SOCOM agents operate like the CIA and FBI ones, with the knowledge of the local American ambassador, and usually out of the embassy.

There have been some complaints, from politicians and pundits, about the SOCOM espionage efforts. But these criticisms are misplaced, for SOCOM operators have long done this sort of thing, and are regularly trained for it. With the increase in counter-terrorism work, it's only natural that SOCOM is putting more effort into intelligence work. The official title of these operators are Military Liaison Element (MLE), and the number out there is, of course, a secret.
Posted by: Steve || 03/09/2006 09:38 || Comments || Link || E-Mail|| [6506 views] Top|| File under:
Moussaoui trial told of 'dream' to destroy White House
Zacarias Moussaoui told a Muslim militant he dreamed of crashing a plane into the White House, according to testimony at the al-Qaeda conspirator's death penalty trial in the US.

Singapore-born Faiz Abu Bakar Bafana, a member of the radical Indonesia-based group Jemaah Islamiah, said in testimony recorded in 2002 that he hosted a man he knew only as "John" in Kuala Lumpur in mid-2000, who told him of the dream.

Jurors in the Virginia-based trial later saw Bafana assert during cross-examination that "John" was Moussaoui.

Moussaoui is the first person tried in the United States in connection with the September 11, 2001 attacks, which killed nearly 3,000 people, and he has admitted conspiring to fly planes into US buildings for al-Qaeda.

Though he was in detention at the time of the attacks, prosecutors argue Moussouai should be executed, because he knew Osama bin Laden's group planned to use airliners as weapons, but did not tell US authorities.

A video recording of prosecutors and Moussaoui questioning Bafana in 2002 was played at the trial. In it Bafana identified Moussaoui as the man who told of the dream.

The witness, who gave testimony while he was in jail in Singapore, was asked to relate a conversation he had with "John" in his house. "He told me he had a dream, flying an airplane into the White House," Bafana said.

During his cross-examination Moussaoui asked Bafana to describe "John". "He looks exactly like you," Bafana replied.

Moussaoui asked Bafana if he was sure and he replied: "Certain, I am sure it is you."

He went on: "There is no doubt it is you. We always referred to you as John among the JI members."

Bafana said "John" attempted to get flying lessons in Kuala Lumpur, but they were expensive, so instead he busied himself trying to find ammonium nitrate and aluminum powder for explosives.

He said he was later told by "John" that he was leaving Malaysia after a conversation with "brothers" in Europe.

"He said he had managed to get some brothers to assist him for flying training in the US because it would be cheaper in the US," he said.

The US commission which investigated the September 11 attacks concluded that Moussaoui was ordered to undergo flight training in Malaysia in late 2000 by September 11 mastermind Khaled Sheihk Mohammed, but was unable to find a school he liked.

The prosecution must prove that acts by Moussaoui directly contributed to deaths on September 11 for him to be eligible for the death penalty.

If jurors unanimously agree he is guilty, they will be asked to consider recommending capital punishment. The alternative sentence is life in prison, without possibility of parole.

Moussaoui pleaded guilty last year to six counts of conspiring to fly airliners into US buildings - but maintains he was involved in a follow-up plot to September 11, not the attacks on New York and Washington.



Hang him NOW!
Posted by: Elmolunter Glereper9896 || 03/09/2006 07:12 || Comments || Link || E-Mail|| [6492 views] Top|| File under:
Moussaoui's 2002 statement returns
A bizarre legal misstep by confessed al Qaeda conspirator Zacarias Moussaoui came back to haunt him Wednesday as he helped confirm for jurors at his sentencing trial that he had said Osama bin Laden ordered him to fly a plane into the White House.

Moussaoui's action emerged on a poor quality videotape shown in federal court, but it produced a gust of laughter from the packed audience, which is normally dead silent under fear of expulsion.

The legal damage, however, may have been negligible because Moussaoui made the same admission last April when he pleaded guilty to conspiring with al Qaeda to fly airplanes into U.S. buildings.

The unusual development came when prosecutors showed a barely intelligible four-hour-long videotape of a deposition taken in November 2002, when Moussaoui was acting as his own lawyer. Tiring of his constant insults and invective, Judge Leonie Brinkema put his defense back in the hands of court-appointed lawyers 17 months ago.

The videotape showed a prosecutor, Moussaoui and a standby court-appointed defense lawyer questioning Fauzi bin Abu Bakar Bafana. He has admitted he was treasurer of a Kuala Lumpur, Malaysia, cell of Jemaah Islamiyah, an Asian terrorist group linked to al Qaeda.

The video linked the judge, Moussaoui and lawyers in the U.S. with lawyers and Bafana in Singapore, where he has been imprisoned since late 2001. The global hookup littered the tape with technical difficulties, including sound often too faint to hear and an echo effect.

In addition, Moussaoui and Bafana were forced to speak in English, which is not their first language.

The result was a video in which the most frequently uttered line was, "Repeat please."

After three difficult hours of video, six jurors were using their hands to prop up their heads — a sharp contrast to the day before when prosecutors dramatically read accounts of the Sept. 11, 2001, plane crashes and had every juror wide-eyed and leaning forward.

Prosecutor Kenneth Karas got Bafana to describe how Jemaah Islamiyah had him provide lodging in 1999 to a visitor he knew only as John. Bafana apparently misspoke; both sides agree Moussaoui's Malaysia visit was in 2000.

"He told me he had a dream to fly an airplane into the White House," Bafana said. "He told me he told his dream to the sheik and the sheik told him to go ahead." Bafana explained the sheik was al Qaeda chief bin Laden.

Although he had elicited descriptions that fit known events in Moussaoui's life, Karas rested his direct questioning without having Bafana identify John as Moussaoui. But that government omission was remedied once Moussaoui cross-examined Bafana.

Moussaoui asked Bafana what John looked like.

"He looks exactly like you," Bafana replied.

Moussaoui: "Looks like me or are you certain it's me?"

Bafana: "Certain."

Scrambling to recover, Moussaoui dug himself deeper.

"Maybe somebody looks exactly like me," Moussaoui offered.

"I confirm that it's you," Bafana replied.

Bafana also testified that Moussaoui rejected a flight training school in Malaysia as "too expensive" and asked the group for $10,000 to bankroll his flight training in the United States. But Jemaah Islamiyah's leader told Bafana to give him only $1,200 and send him back where he came from. The leader thought Moussaoui was cuckoo, Bafana said.

As a lawyer, Moussaoui was constantly objecting to the prosecutor's line of questions, but Brinkema overruled him most of the time. Moussaoui tried to discredit Bafana's testimony with a long line of murky questions about his account of a trip to Afghanistan.

Frank Dunham, Moussoui's standby court-appointed lawyer, had more success. He got Bafana to acknowledge that he was skilled in "funding travel, lying to the authorities and planning operations to kill people."

Several other witnesses took the stand that day, reports CBS News' Beverley Lumpkin.

Brenda Keene, admissions director at the Airman Flight School in Norman, Oklahoma, painted a picture of the tempestuous argumentative student. He may not have been the very worst pilot ever, Keene testified, but apparently he was close.

The final witness, Lumpkin reports, was Pablo Hernandez Jr. a former Airman student who admitted he went there because it was "pretty much the cheapest school in the country." He said he had several conversations with Moussaoui during his time there in 2001 and recalled that "he told me he worked for a rich family in England and they had purchased a large plane and he wanted to learn how to fly the big plane." Hernandez said he told Moussaoui that would take a long time, that he'd have to work his way up, and it would cost a lot of money. Moussaoui "just told me he was going to fly for the rich family in England." He also told Hernandez he was a businessman, but "when I asked what kind of business, he told me I asked too many questions."

Moussaoui claims he was not part of the Sept. 11 plot but rather a possible later assault on the White House. The government argues that if Moussaoui had not lied about his terrorist links and flight training when he was arrested in Minnesota in August 2001, the FBI would have prevented the Sept. 11 attacks.

Defense lawyers say the FBI already knew more about Sept. 11 beforehand than did Moussaoui and still was not able to stop it.
Posted by: Dan Darling || 03/09/2006 00:56 || Comments || Link || E-Mail|| [6513 views] Top|| File under:
US lawmakers vote to block ports deal
A Republican-run US House of Representatives committee has voted overwhelmingly to block a Dubai-owned company from taking control of some US port operations in an election-year repudiation of the president. The House Appropriations Committee voted by 62-2 on Wednesday to bar DP World, run by the government of Dubai in the United Arab Emirates, from holding leases or contracts at US ports.

The vote underscored widespread public opposition to the deal and Republican fears of loosing its edge on the issue of national security in November's elections. The panel's vote came as across the Capitol, Democrats clamoured for a vote on the same issue in the Senate. George Bush, the US president, has promised to veto any legislation that would stymie the deal.
Posted by: Fred || 03/09/2006 00:00 || Comments || Link || E-Mail|| [6549 views] Top|| File under:
India-Pakistan
Kashmir outfit claims blasts in Indian Hindu holy city
VARANASI, India -An unknown militant group claimed responsibility on Thursday for blasts that killed 23 people in India's holiest Hindu city of Varanasi as grieving relatives cremated victims. The group Lashkar-e-Kahar told a news agency in Indian Kashmir, where an Islamic revolt is raging against New Delhi's rule, that it staged on Tuesday's blasts. "We have carried out the attacks," a man identifying himself as Abdul Jabbar, the group's spokesman, told Current News Service in a telephone call. He threatened more attacks if "India does not stop atrocities against Kashmiri Muslims."

"We own the copyright on atrocities in Kashmir!"

Police in Indian Kashmir's summer capital Srinagar said they had never heard of the group, whose name translates as "Army of the Imperious," but were taking the claim seriously and had begun an investigation.

Police released sketches Thursday of two male suspects in their twenties.They said the suspects were believed to be of Kashmiri origin and had planted a bomb at a store which failed to explode. "From eyewitness accounts, we think up to five people were behind the attacks and we're trying to ascertain the involvement of a woman terrorist," police chief Navneet Sikera said.

One Islamic militant suspect was shot dead Wednesday near the state capital Lucknow. Police identified him as the chief of the state wing of the pro-Pakistan Lashkar-e-Taiba or "Army of the Pious" guerrilla group. Police were deployed in strength across Uttar Pradesh, India's most populous state, to prevent Hindu revenge attacks against Muslims.

Prominent local Muslims appealed for the bombings not to destroy good relations between the two religious groups. "Hindus and Muslims have been living in perfect harmony in Varanasi for centuries ... so we cannot afford a rift now," said Muslim leader Anjum Madani.

"We're kind of out-numbered here"

Muslim leaders also wrote a letter to city authorities demanding "the sternest possible action against the perpetrators," said Varanasi's chief civilian administrator Ramesh Gokad.

The city saw street protests and a strike Wednesday but no violence and the situation had "more or less returned to normal," Sikera said. But he said militants could target other Hindu shrines in Uttar Pradesh. "It was Ayodhya last July, then it was Varanasi ... It is just a matter of time," hesaid.

Last July Muslim rebels stormed a makeshift temple built on the rubble of Ayodhya's Babri mosque, demolished by Hindu zealots in 1992. The raiders were killed by troopers guarding the site. The mosque demolition triggered communal riots in 1992 that left 2,000 people dead across India. Attacks on religious sites in India, where Hindus, Muslims, Christians, Sikhs and Buddhists have lived side by side since time immemorial, always fan fears of violence.

Cuz they've been killing each other since time immemorial, with a pause now and then.


The last major bloodshed was in early 2002 in western Gujarat state where Muslims were blamed for torching a train and killing 59 Hindu activists.
An inquiry later ruled the blaze accidental but at least 2,000 people, mainly Muslims, died in the ensuing bloodbath. "We are ready to guard against instigation" of such violence, state home secretary Alok Sinha said.
Posted by: Steve || 03/09/2006 09:08 || Comments || Link || E-Mail|| [6525 views] Top|| File under:
Two soldiers killed in attack by militants
MIR ALI, Pakistan - Tribal militants launched rockets on a military post on Thursday in a volatile Pakistani region near the Afghan border, killing two paramilitary soldiers and wounding another, a security official said.

The attack happened before dawn on the outskirts of Miran Ali, a town in North Waziristan where military raids have killed an estimated 100 pro-Taleban fighters in the past week, said the official, who spoke on condition of anonymity because he was not authorized to speak to media. The attack sparked a two-hour gunbattle in the village of Anghar, the official said. The assault on the base in Anghar - located on the edge of Miran Shah, the region's main town - brought the toll of soldiers killed in the recent violence to eight.

It came a day after a delegation of elders urged President Gen. Pervez Musharraf to end military operations and give them a chance to pacify tribesmen who have accused the military of killing innocent people. Musharraf's spokesman, Gen. Shaukat Sultan, said the president had promised to consider the proposal and sought the elders' help in evicting foreign militants and their local supporters from the region. The elders promised "full support."
Posted by: Steve || 03/09/2006 08:58 || Comments || Link || E-Mail|| [6503 views] Top|| File under:
Locals still fleeing Miranshah
THOSE who fled came across the hills with tales of terror: bombed hospitals, beheaded government officials, helicopter gunships and indiscriminate bombings.

The survivors escaped in pick-up trucks — their frightened women and children crying in the back — to make the 15-minute journey to the Afghan border and safety.

When they arrived in Ghulam Khan yesterday, they described a ferocious five-day battle between Taleban insurgents and the Pakistan military for control of the town of Miran Shah in the tribal lands of Waziristan.

Akram Zahid, a 24-year-old Afghan who lived in the town, said: "So many people were killed. The Government destroyed a mosque and bombed hospitals. They were bombing the whole city with their Cobra helicopters."

The engagement at Miran Shah is at the centre of a furious row between Pakistan and Afghanistan — both key US allies in the War on Terror. More than 120 pro-Taleban militants and five Pakistani soldiers are said to have died during the fighting in the past week.

President Karzai of Afghanistan pleaded yesterday for greater co-operation from his neighbour, President Musharraf, who the previous day had accused elements within the Afghan regime of maligning Pakistan.

Commander Karim, the leader of an Afghan Special Forces unit tasked with securing the frontier between the Afghan province of Khost and North Waziristan in Pakistan, looked across the border. "We could see helicopters bombing and hear mortar shells. We heard one only half an hour ago," he said.

Ashraf Khan, 23, held a crying child in his arms as he described why he had fled. "The Taleban were arresting people, government employees or those supporting them, and beheading them. The Army came and we were watching them, they were fighting, they came in Jeeps and helicopters and they were bombing the area," he said.

The region is notoriously wild and is inhabited on both sides of the border by Pashtun tribesmen, a proud warlike people who defend their guests to the death.

It is in these tribal belts that many of the senior Taleban, who were made homeless by the American-led invasion of 2001, are believed to be living.

The fighting started last week as President Bush flew into Pakistan to meet President Musharraf. In a show of strength, the Pakistani Army attacked a militant stronghold killing 45. Pro-Taleban insurgents responded by seizing government buildings in Miran Shah and unleashing the terror.

The violence has come when relations between Pakistan and Afghanistan are strained. Last month President Karzai gave Pakistan a list of Taleban and al-Qaeda insurgents who he said were hiding in Pakistan. President Musharraf said that the intelligence was outdated.

The tension is such that America has sent General John Abizaid, Central Command Chief, to Pakistan to smooth things over. In Afghanistan, however, there is a feeling that finally Pakistan is addressing the problem of militants.

"This fighting has a positive impact on the security of Khost. Pakistan has decided to chase and fight the terrorists. Of course the terrorists are based there," said Mirajuddin Pathan, the governor of Khost, whose punishment for suspected terrorists is to parade them through the streets and allow his townsfolk to pelt them with tomatoes. "Mr Musharraf said that the information given by Mr Karzai is three months old, indirectly he is admitting they have terrorists there."

Back on the border Yassin Tajik, 40, wearing a white turban and a smile, was obviously happy to be back on Afghan soil. "I am Afghan, now there is peace here and violence there — why would I stay?"
Posted by: Dan Darling || 03/09/2006 01:01 || Comments || Link || E-Mail|| [6488 views] Top|| File under:
Farmers shoot at team sent to destroy poppy
The assistant political agent and Khasadar Force personnel came under fire from angry farmers in Prang Ghar tehsil of Mohmand Agency on Wednesday when they tried to destroy the poppy crop of a local farmer. Farmer Mukhtadin was arrested on Monday for growing poppy and APA Ahmad Jan Afridi and tehsildar Salim Gandapur, accompanied by Khasadar Force personnel, went to destroy his poppy crop in the Yousaf Baba area on Wednesday.

However, soon after the team started destroying the crop, farmers started shooting at them. The officials and their guards left the area. The political administration later released Mukhtadin after he promised to destroy his poppy crop. Locals complain that the political administration has started the destruction of poppy without consulting them.
Posted by: Fred || 03/09/2006 00:00 || Comments || Link || E-Mail|| [6530 views] Top|| File under:
Indian police kill Varanasi bomb suspect
LUCKNOW: Indian police on Wednesday shot dead an Islamic militant suspected of links to a triple bombing that killed 23 people in Hinduism's holy city of Varanasi and sparked a nationwide alert. Counter-terrorism forces gunned down the wanted man just hours after the blasts, which also wounded 68 people, rocked the ancient city and raised fears of a Hindu backlash. "Probably he was involved in the Varanasi blasts," police superintendent Rajesh Pandey said.

The authorities said they suspected "terrorists", a euphemism for Islamic extremists, were behind the carnage late Tuesday. The suspect was found with a pistol and 2.5 kilogrammes of explosives after he was shot on the outskirts of the Uttar Pradesh state capital Lucknow, 300 kilometres (190 miles) north of Varanasi. Named as Salar, the man was believed to be a member of the Islamic militant group Lashkar-e-Taiba, which is fighting Indian rule in Kashmir, and had been wanted for several years. "Police had tracked Salar from Kashmir where he also operated, Tiku added.
Posted by: Fred || 03/09/2006 00:00 || Comments || Link || E-Mail|| [6483 views] Top|| File under:
Security forces shell militants in North Waziristan
Security forces shelled suspected militant hideouts in North Waziristan on Wednesday after a senior government official survived an ambush on his convoy. The government's top official in North Waziristan, Zaheerul Islam, told Reuters one of his bodyguards was killed in the late Tuesday ambush as he was travelling from curfew-bound Miranshah, the main town in N Wazristan, to Peshawar. Islam said four of the attacking gunmen had been killed as his guards fought back. Later, security forces shelled suspected militant hideouts in the area. "Miscreants' hideouts were destroyed and this operation will continue," Islam said by telephone from Mir Ali.

Dozens of residents of Naurak, a village near the scene of the attack on Islam, were fleeing on Wednesday, fearing fighting between troops and militants, an AP reporter saw. Authorities using explosives demolished 10 homes of suspected militants in a village near Miranshah. The homes were empty and no one was hurt. Residents of the area said artillery fire resounded all night and more people were joining the thousands who had already fled.

Islam said security forces had on Tuesday destroyed a madrassa that had been run by a prominent militant cleric. "It appeared to be a madrassa but terrorists were being sheltered there and a lot of weapons were also found there," he said. The whereabouts of the cleric were not known.


Comes as a surprise, huh?

Two civilians died by firing from a helicopter in Miranshah on Tuesday, said Shirin Khan, a town resident. The military did not confirm the civilian deaths.

A delegation of 16 tribal elders travelled to Rawalpindi on Wednesday where they met with President Gen Pervez Musharraf. Army spokesman Gen Shaukat Sultan said the elders promised to extend "full support to the government" in evicting foreign militants and their local supporters from the tribal areas.


"Oh, yasss! Just as we always have, sahib! We shall get together some tribal lashkars and drive them into the sea!"
Posted by: Fred || 03/09/2006 00:00 || Comments || Link || E-Mail|| [6498 views] Top|| File under:
Iraq
In a first, Iraq executes 13 insurgents
Iraq hanged 13 insurgents Thursday, marking the first time militants have been executed in the country since the U.S.-led invasion ousted Saddam Hussein nearly three years ago, the government said.

The Cabinet announcement listed the name of only one of those hanged, Shukair Farid, a former policeman in the northern city of Mosul, who allegedly confessed that he had worked with Syrian foreign fighters to enlist fellow Iraqis to carry out assassinations against police and civilians.

"The competent authorities have today carried out the death sentences of 13 terrorists," the Cabinet said.

It said Farid had "confessed that foreigners recruited him to spread the fear through killings and abductions."



Advertisement






In September, Iraq hanged three convicted murderers, the first executions since the 2003 ouster of Saddam. They were convicted of killing three police officers, kidnapping and rape.

Iraqi authorities reinstated the death penalty after the end of the U.S.-led occupation in June 2004 so they would have the option of executing Saddam if he is convicted of crimes committed by his regime.

He and seven co-defendants are on trial for allegedly massacring more than 140 people in Dujail, north of Baghdad, after an alleged assassination attempt against him in 1982.

Death sentences must be approved by the three-member presidential council headed by President Jalal Talabani, who opposes capital punishment. In the September executions and again in Thursday's hangings, Talabani refused to sign the authorization himself but gave his two vice presidents the authority.


Posted by: Frank G || 03/09/2006 12:35 || Comments || Link || E-Mail|| [6503 views] Top|| File under:
18 bodies found in Iraq
The bodies of 18 men, bound, blindfolded and strangled, were found in a Sunni Arab district of Baghdad, apparent victims of sectarian turmoil gripping Iraq and threatening the formation of a coalition government.

Three years after U.S. troops invaded to topple Saddam Hussein, the U.S. State Department said killings by the U.S.-backed government or its agents had increased in 2005 and that members of sectarian militias dominated many police units.

Iraq's Shi'ite interior minister, a hate figure for many Sunnis who accuse him of condoning death squads, escaped an apparent assassination attempt when a roadside bomb blasted his convoy. Minister Bayan Jabor, however, was not in his car.

In its annual report on human rights abuses worldwide, the State Department said: "Police abuses included threats, intimidation, beatings, and suspension by the arms or legs, as well as the reported use of electric drills and cords and the application of electric shocks."

Dozens of Iraqi private security guards were seized at their compound by men in police uniform on Wednesday, but in typical confusion Iraqi security officials contradicted each other over whether they were arrested or kidnapped.

Three senior officials in the Interior Ministry insisted no raid was authorised on the company in Baghdad. Two other officials, speaking on condition of anonymity, said the private guards had been arrested by genuine police commandos.

The bombing of an important Shi'ite shrine in Samarra on Feb. 22 has pitched Iraq towards civil war, unleashing reprisal sectarian killings and deepening the mutual suspicion between the country's majority Shi'ite Muslims and minority Sunnis.

The violence has complicated faltering efforts to form a government of national unity three months after elections. Iraqi leaders, struggling to agree on who should hold the top posts, are due to meet President Jalal Talabani on Thursday to decide on a way forward. Parliament is supposed to meet by Sunday.

The dumping of bodies bearing signs of torture and killed execution-style is a feature of the violence.

The 18 bodies discovered by U.S. troops in western Baghdad late on Tuesday had all been garrotted and had their hands bound with plastic ties, police and hospital officials said.

The victims, a mixture of middle-aged and young men in civilian clothes, carried no identifying papers, police said.

A policeman at the Yarmuk hospital morgue pointed to their clothing and long hair as an indication some may have been religious extremists linked to al Qaeda. Reuters reporters who saw the bodies said many appeared to be Iraqis.

Police sources said only one had so far been identified by a relative. He was a guard at an oil refinery in southern Baghdad.

The policeman at the hospital said many of the bloodied bodies appeared to have been beaten while some had small burn marks, suggesting they were tortured before being killed.

Senior officials, aware of the potential for sectarian anger if it becomes clear all are either Sunni or Shi'ite Muslims, made no formal comment on the religious identities of the dead.

Iraqi police said the bodies were dumped near the Amriya district, a stronghold of Sunni insurgent groups.

Sunnis have accused the Shi'ite-led government's police and other security forces of abducting and killing Sunni civilians -- an accusation Interior Minister Jabor and the police deny.

Interior Ministry vehicles normally used to transport Jabor and his aides were attacked as they left the ministry on Wednesday. A roadside bomb destroyed one car in the convoy, killing two and wounding five, a police source told Reuters.

It follows the assassination of the top Iraqi general in Baghdad, a Sunni, by a sniper in the capital on Monday. More than 500 people have been killed since the Samarra bombings, according to the most conservative official figures.

Despite the daily bombings and shootings there is a relative lull in the violence and officials have said the immediate crisis seems to be over -- for the time being at least.

But the U.S. ambassador conceded on Tuesday Iraq could still descend into civil war, saying Americans "opened Pandora's Box" when they toppled Saddam in 2003 and another incident like that in Samarra could push it to the brink of war again.

In political negotiations, Sunnis and Kurds refuse to accept Shi'ite Prime Minister Ibrahim al-Jaafari should stay on. His critics say he has failed to bring security or prosperity during the year in which he has been interim prime minister.
Posted by: Dan Darling || 03/09/2006 01:06 || Comments || Link || E-Mail|| [6518 views] Top|| File under:
Pak arrested for Qaeda link
US troops have arrested a Pakistani in Iraq for having alleged links to Al Qaeda, Online reported on Wednesday. The detained Pakistani, Muhammad Jehangir, a resident of Abbottabad, was serving in an Iraq-based American construction company in the area of Taji in Baghdad for the last three years. His brother Abdul Jalil told reporters on Wednesday that Jehangir sent Rs 12,000 to him through the Western Union bank in January 2006 and later went missing. He said that when the family contacted the company to ask for Jehangir, the company's director said that US intelligence agencies had arrested him because "he had sent Rs 12,000 to his brother (Jalil)".

"The company director told me that a man namely Abdul Jalil was wanted by US intelligence agencies and this was the reason that Jehangir was arrested for sending the money to me as my name is Abdul Jalil." Online reported that the Foreign Office has called an explanation from the US Embassy. However, Foreign Office Spokeswoman Tasnim Aslam told Daily Times that her office had not contacted the US Embassy so far.
Posted by: Fred || 03/09/2006 00:00 || Comments || Link || E-Mail|| [6505 views] Top|| File under:
Southeast Asia
Bomb Explodes At Home Of Thai Royal Adviser
Bangkok, 9 March (AKI) - Amid mounting political tensions in Thailand, a bomb has exploded in the capital Bangkok at the home of a former prime minister and advisor to the king. Two people were injured in the blast Thursday including a British tourist. Reports say that the explosion occurred near a security post outside the home of Prem Tinsulanonda, a chief advisor to King Bhumibol Adulyadej. Prem was believed to be at home at the time of the blast and according to the police there was no warning given before the explosion. Prem, a former army commander-in-chief, was also Thai prime minister between 1980 and 1988.

Last month, in a speech about the king's guidelines on good governance, Prem is said to have slighted the Thai prime minister Thaksin Shinawatra which angered Thaksin's supporters. Tension is high in Bangkok with rallies virtually every day calling for Thaksin's resignation.

The anti-Thaksin campaign has grown stronger since the Shinawatra family's 1.9 billion dollar sale of its controlling stake in telecommunications giant Shin Corp. to a Singaporean state-owned investment company in January. The deal angered the middle class in Bangkok, where protestors have demanded Thaksin's resignation over the tax-free sale of strategic assets, such as satellites.

However Thaksin - who has been accused of nepotism, corruption, conflict of interest and a despotic tendency in his methods of governing - still enjoys the support of the majority of the rural Thai population, and observers say that any election would probably end with his victory. In last year's election Thaksin's right wing populist Thai Rak Thai party, won 376 of the 500 seats. He also won the 2001 election. The Thai prime minister has called for snap elections for 2 April in an attempt to regain authority in the country. However some of the main opposition parties have already said that they would boycott the poll.
Posted by: Steve || 03/09/2006 07:32 || Comments || Link || E-Mail|| [6494 views] Top|| File under:
Syria-Lebanon-Iran
Iran's supreme leader orders resistance in nuclear dispute
Oh, Grand Poo-Pa: Your resistance is futile.



Tehran - Iran's Supreme Leader Ayatollah Ali Khamenei on Thursday ordered resistance in the nuclear dispute.

'We will resist and continue the path of progress and pride by relying on God and wisdom,' state news television IRIB quoted Khamenei as saying.

'If we give in this time, then the Europeans will come up next with new excuses to deprive us from scientific achievements,' said Khamenei, who has the final say on all state affairs in accordance with the Iranian constitution.

The Ayatollah accused the United States for having taken the nuclear dispute to start a 'psychological war' against Iran with the final aim to prevent any progress in the Islamic state.

'What makes Islamic Iran unbearable for the Americans is the impact of Iranian policies in recent elections such as in Iraq and Palestine where the results were in favour of Islamic groups,' Khamenei said, referring to the victory of the Shiite groups in Iraq and the Hamas movement in Palestine.

The supreme leader termed nuclear technology as a 'genuine necessity' for the country's energy sector in future years when oil and gas reserves would gradually come to an end.

'Considering this genuine necessity, all officials in Iran are obliged to continue the path of nuclear technology and not surrender to any pressures,' said Khamenei, who since 1989 has been successor to the late leader of the Islamic Revolution, Ayatollah Ruhollah Khomeini.

He called on the Iranian nation not to consider the current situation being just limited to the nuclear dispute, but rather as Western efforts to deprive Iran from progress in general.

'The issue will affect our future destiny and we have therefore to show unity and resistance and despite some probable difficulties ahead of us, we will upon God's will gain victory like in other phases of our Islamic revolution,' Khamenei said.

Earlier Thursday, President Mahmoud Ahmadinejad said that Iran would resist political pressure on its nuclear programmes and not accept humiliation.

'We knew that in our path towards progress we would face such hindrances and we also knew that we have no other way than resistance,' ISNA news agency quoted Ahmadinejad as saying during a speech in Pole-Dokhtar city in the western Lorestan province.

The president's remarks were made after the United Nations Security Council finally took charge of the Iranian nuclear dispute.

'We follow the slogan of our beloved Imam Hussein and say 'Hey Hat Mena Zelah' (I will be damned if I give in to humiliation),' Ahmadinejad said.

He was referring to the famous remark by Imam Hussein, the Prophet Mohammed's grandson and believed by Shiites to be the Third Imam, before battle in the Karbala desert in southern Iraq 13 centuries ago, where he rejected a peace offer from his main opponent Yazid.

Hussein was eventually killed in the battle as he attempted to implement Islam in the region.

In a meeting Wednesday with families of people from Lorestan province who died in the 1980-1988 Iran-Iraq war, Ahmadinejad said that 'the Iranian people would even sacrifice their lives to realize their rights.

'The sacrifice mentality of the Iranians is the drive behind the nation's power of resistance,' the president said.

Ahmadinejad further said that he discussed with UN Secretary General Kofi Annan about the nature of international bodies and asked him whether the UN was created to defend the rights of nations 'or to deprive them of their rights.

'They (the West) are however perfectly aware of the fact that they cannot harm Iran because they are fragile and will be harmed more (by possible sanctions),' he added.

Chief nuclear negotiator Ali Larijani last week did not rule out that pressure or sanctions against Iran would lead to an international oil crisis and hence hurt not only Iran but also the West.

Ahmadinejad had said Wednesday that even the UN Security Council could not stop the continuation of Iran's atomic programmes.

'The path of the Iranian nation is clear and neither an international body nor a specific country can hinder the country's progress (in the nuclear field),' ISNA news agency quoted the president as saying during a speech in Lorestan.


Posted by: Captain America || 03/09/2006 16:43 || Comments || Link || E-Mail|| [6510 views] Top|| File under:
Iran Launches Baby Sub
DEBKAfile's Gulf sources disclose that Tehran accompanied the 35-member International Atomic Energy Agency's decision Wednesday, March 8, by launching a new, locally-built submarine, the Nahang (whale) in the Persian Gulf. With the capability to carry multipurpose weapons, the sub is especially adapted to Gulf waters. Military experts report Iran also has six Russian-built SSK or SSI Kilo class diesel submarines patrolling the strategic waterway.


Picture of sub at link. Judging scale from the size of the guy standing in front of the conning tower, it's about 40-50 feet long with a 8-10 foot beam. More of a swimmer delivery vehicle or mine layer than a attack sub. Possibly designed to sneak into another Gulf countries port and attack anchored vessels. Worst case, they could install a crude nuke in it for a suicide mission.


From MEMRI: Following are excerpts from footage of the new Iranian Nahang 1 submarine, aired on the Iranian News Channel (IRINN) on March 8, 2006.

Reporter: The Nahang 1 ("Whale") sumarine has joined the navy of the Iranian army. This submarine was designed and manufactured with Iranian knowledge, and it is one of Iran's largest defense programs.

Navy Commander of the Iranian Army, Admiral Sajjad Kouchaki: Nahang 1 is the result of the labor of the navy's scientists, scholars, researchers, and experts. It took a long time, but fortunately, we've managed to design this submarine.

Reporter: The Nahang 1 is fully compatible to conditions in the Persian Gulf. In terms of maintenance and repairs, there is Iranian knowhow. It provides the navy with unique options for its use. Its design and construction involved 220 experts, and 1.2 million hours of scientific and industrial work.
Posted by: Steve || 03/09/2006 08:01 || Comments || Link || E-Mail|| [7363 views] Top|| File under:
UN Watchdog Refers Iran To Security Council
A report on Iran's nuclear programme is being forwarded to the Security Council for it to consider possible punitive action, after a crucial meeting of the UN's nuclear watchdog in Vienna. The US says the council will debate Iran's "flagrant threats and phoney negotiations," but Iran has vowed to continue its nuclear work regardless, threatening the US with unspecified "harm and pain" for its opposition. Meanwhile, the head of the International Atomic Energy Agency (IAEA), Mohammed ElBaradei, has said there is still the chance of a settlement, urging all sides to "lower the rhetoric."

The sending of the report on Iran's nuclear programme to the UN'S top decision-making body opens a new phase in the standoff . The Security Council is expected to review the case as early as next week, but ElBaradei insisted that diplomatic efforts are still continuing. The council has the power to impose sanctions, although it is not clear that all key members would agree to do so. While admitting disappointment that a solution had not been found this week in Vienna, "I am still optimistic because all the parties involved know that there is no other option," said ElBaradei. "What we need is for everyone to keep calm and to lower the rhetoric," he added.

The debate by the UN watchdog - the International Atomic Energy Agency (IAEA) - in Vienna of the long-awaited report came amid heated accusations traded between Iran and the US. "The United States may have the power to cause harm and pain, but it is also susceptible to harm and pain," said a statement issued by Iran's delegation at the talks.

"There is full consensus on the fact that Iran must be more transparent in its cooperation with the agency," said ElBaradei at a press briefing.


What's more "transparent" than threats and bluster?
Posted by: Fred || 03/09/2006 00:00 || Comments || Link || E-Mail|| [6487 views] Top|| File under:
Iran's Shab 3s are ordered to move every 24hrs
Iran moves its Shahab 3 units
By Ed Blanche

Reports attributed to Western intelligence services said that on 19 January the Islamic Revolutionary Guards Corps (IRGC), which controls Iran's ballistic missile forces, was ordered to change the location of its mobile Shahab 3 batteries every 24 hours as a precautionary measure.


I would bet we are watching these real close


This was apparently done, for at least two weeks, with the batteries remaining within a 35 km radius, presumably to stay within range of their command-and-control centres. These reports said that the IRGC has moved Shahab 3 units to Kermanshah and Hamadan provinces in the west of the country, with reserve batteries deployed in Fars and Isfahan provinces further east.

Iran is believed to have six operational Shahab 3 brigades, the first of which was established in July 2003. These are mainly equipped with standard variants, but with others described as 'enhanced Shahab', with ranges of 1,300 km-1,500 km and 2,000 km respectively.


It's a Janes article and I don't have a subscription sorry. Maybe someone who does can re-post? Either way sounds like the Iranians are getting worried.
Posted by: C-Low || 03/09/2006 00:00 || Comments || Link || E-Mail|| [6502 views] Top|| File under:
Terror Networks
Sign anti islamofascism manifesto
Usually, these kinds of petitions are a waste of time.

Maybe this is also. But maybe not.
-------

MANIFESTO: Together facing the new totalitarianism

After having overcome fascism, Nazism, and Stalinism, the world now faces a new totalitarian global threat: Islamism.
We, writers, journalists, intellectuals, call for resistance to religious totalitarianism and for the promotion of freedom, equal opportunity and secular values for all....

Posted by: mhw || 03/09/2006 10:06 || Comments || Link || E-Mail|| [6502 views] Top|| File under:
Who's in the News
90
[untagged]
Bookmark
E-Mail Me
The Classics
The O Club
Rantburg Store
The Bloids
The Never-ending Story
Thugburg
Gulf War I
The Way We Were
Bio
Merry-Go-Blog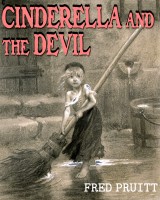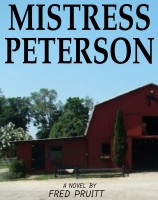 On Sale now!


A multi-volume chronology and reference guide set detailing three years of the Mexican Drug War between 2010 and 2012.

Rantburg.com and borderlandbeat.com correspondent and author Chris Covert presents his first non-fiction work detailing the drug and gang related violence in Mexico.

Chris gives us Mexican press dispatches of drug and gang war violence over three years, presented in a multi volume set intended to chronicle the death, violence and mayhem which has dominated Mexico for six years.
Click here for more information


Meet the Mods
In no particular order...


Steve White
Seafarious
Pappy
lotp
Scooter McGruder
john frum
tu3031
badanov
sherry
ryuge
GolfBravoUSMC
Bright Pebbles
trailing wife
Gloria
Fred
Besoeker
Glenmore
Frank G
3dc
Skidmark
Alaska Paul



Better than the average link...



Rantburg was assembled from recycled algorithms in the United States of America. No trees were destroyed in the production of this weblog. We did hurt some, though. Sorry.
54.161.98.96

Help keep the Burg running! Paypal: