-Lurid Crime Tales-
Bruce Ivins Wasn't the Anthrax Culprit
The FBI has not officially released information on why it focused on Ivins, and whether he was about to be charged or arrested. And when the FBI does release this information, we should all remember that the case needs to be firmly based on solid information that would conclusively prove that a lone scientist could make such a sophisticated product.

From what we know so far, Bruce Ivins, although potentially a brilliant scientist, was not that man. The multiple disciplines and technologies required to make the anthrax in this case do not exist at Army's Medical Research Institute of Infectious Diseases. Inhalation studies are conducted at the institute, but they are done using liquid preparations, not powdered products.

The FBI spent between 12 and 18 months trying "to reverse engineer" (make a replica of) the anthrax in the letters sent to Messrs. Daschle and Leahy without success, according to FBI news releases. So why should federal investigators or the news media or the American public believe that a lone scientist would be able to do so?

Mr. Spertzel, head of the biological-weapons section of Unscom from 1994-99, was a member of the Iraq Survey Group.



from WSJ. more at link.
Posted by: Nimble Spemble || 08/06/2008 00:00 || Comments || Link || E-Mail|| [6471 views] Top|| File under:
Afghanistan
A Ragtag Pursuit of the Taliban
CHAHAR DARREH, Afghanistan -- Lt. Col. Abdul Hamid, a new police commander, was having trouble doing the math. When he took control of this district in the country's north in early July, he had 54 officers. Since then, some had been transferred; others had disappeared.

The commander looked up at the bare light bulb hanging from his office ceiling. Nearby, Maj. Vincent Heintz, a barrel-chested National Guardsman and onetime New York prosecutor, put his palm to his temple and leaned toward Hamid. "Sir, would it be fair to say you don't know how many officers you have working here?" Heintz boomed.

Hamid, reed thin and swimming in his oversize police uniform, smiled affably while the question was translated. He nodded. "No, I don't know how many officers work here," he said.

It was another summer day in the district of Chahar Darreh, where Heintz, 40, and his team of U.S. military advisers are experiencing firsthand the challenges of turning a few dozen Afghans into a frontline counterinsurgency force.

The United States has spent about $6.2 billion since 2002 to transform Afghanistan's national police into a bulwark against the Taliban and other Islamist fighters. About 730 American military advisers have been deployed to help train and equip the force. But as of this spring, not a single one of the 433 police units that have received the training has been judged fully capable of handling its mission or the Taliban threat, according to a Government Accountability Office report.

Across Afghanistan, meanwhile, roadside bombs have become more frequent and firefights have grown fiercer. In May and June, more foreign troops were killed in Afghanistan than in Iraq. Seven years after the United States began its fight against the Taliban, the insurgency is proving more resilient.

While U.S. officials say the Afghan army has improved markedly since the war began, the poorly trained, ill-equipped national police force has lagged behind. About 50 officers a month have been killed this year. From January 2007 to last month, 991 police officers were killed in action, according to U.S. military statistics.

Maj. Gen. Robert W. Cone, commander of the U.S. military division charged with training Afghan police, said casualties have dropped sharply in districts where police have received focused training and mentoring. But the program, he said, is short of trainers: An additional 2,300 are needed to have a lasting impact in each of the country's police districts.


Here in Chahar Darreh, Heintz and the other U.S. advisers -- most from the New York National Guard's 69th Infantry Regiment (Light) -- have a daunting mission: to teach about three dozen men, who earn about $100 a month, how to breach the door of a house like SWAT team commandos; show them how to patrol their beats, interact with residents and gather intelligence; and inspire them to pursue the Taliban, village by village.

The U.S. soldiers who came here are firefighters, paramedics, police officers, civil engineers and information technology consultants, most from New York City. They were seasoned by years in the National Guard and a tour in Iraq. Many of them had walked through the rubble left by the Sept. 11, 2001, attacks in Lower Manhattan. Now, this tightknit crew of New Yorkers is in Afghanistan as part of what its members consider a very personal war.

Back in Hamid's office at police headquarters, Heintz stared at Hamid a long minute.

MORE HERE

Posted by: GolfBravoUSMC || 08/06/2008 11:04 || Comments || Link || E-Mail|| [6474 views] Top|| File under:
Afghanistan accusing Pakistan of aiding insurgents
Afghanistan's spy agency alleged on Wednesday that a member of Pakistan's consulate in the country's south helped a Taliban commander in his attempts to weaken the government. The allegation will likely further strain the acrimonious relations between the two key U.S. allies in the region.

Afghanistan's National Directorate of Security said in a statement that a diplomat at the consulate in the southern Kandahar province gave "orders and money" to Mullah Rahmatullah, a Taliban militant in the region. Rahmatullah was captured by Afghan intelligence agents on Tuesday in Kandahar city, and the information linking the official with the militants was gleaned during the questioning, the NDS said in a statement, which did not name the diplomat.

Pakistan's Foreign Ministry spokesman Mohammed Sadiq declined to comment, saying he had not seen the report. Rahmatullah was responsible for kidnappings of influential elders in the province, extortion, "guerrilla attacks and some other terroristic activities," the statement said.

"Mullah Rahmatullah tried to show that the (Afghan) Government is weak in Kandahar," the statement said. "After the arrest, Mullah Rahmatullah confessed to his crimes and said he received orders and money for all terroristic activities and for the kidnappings from one of the members of Pakistan's consulate in Kandahar," the statement said.

Afghanistan has long accused the Pakistan spy agency of backing the Taliban-led insurgency. It also has complained repeatedly that Pakistan-based militants are crossing the border to launch terrorist attacks in Afghanistan. Afghanistan -- and, reportedly, the United States -- believe Pakistan's powerful spy service, the Inter-Services Intelligence, orchestrated the July 7 bombing outside India's Embassy in Kabul that killed over 60 people, in an effort to undermine growing ties between the two countries. Pakistan, which is suspicious of India's growing role in Afghanistan, denied the accusations.
Posted by: john frum || 08/06/2008 09:18 || Comments || Link || E-Mail|| [6475 views] Top|| File under:
Marines' Afghan Tours Extended
Some 1,000 Marine trainers currently serving in Afghanistan have had their seven-month tours extended by 26 days, a Pentagon official told ABC News. The official said that on Friday, Defense Secretary Robert Gates approved the extension for the Marines of the 2nd Battalion, 7th Marine Regiment (2/7), who are serving as embedded trainers fighting alongside Afghan security forces in southern and western Afghanistan.

Earlier last month, Gates had approved a 30-day extension for the 2,200 Marines and sailors serving with the 24th Marine Expeditionary Unit (MEU). Both units are now scheduled to remain in Afghanistan until mid-November, as the Pentagon tries to control an increasingly volatile situation in the country with resources limited by the commitment in Iraq.

Gates had ordered the 3,200 Marines into Afghanistan in January, to help fight the Taliban in southern Afghanistan. At the time, he said their deployment would be a one-time mission to meet a short-term need for combat operations in the region and trainers for Afghan security forces..

While the 24th MEU has been conducting offensive operations in Afghanistan's Helmand and Kandahar provinces, it is the trainers of the 2/7 who have borne the brunt of the Marine casualties in Afghanistan. Eight members of the batallion, which is based in Twentynine Palms, Calif., have been killed in combat since the unit arrived in Afghanistan earlier this year.

Joint Chiefs of Staff Chairman Adm. Mike Mullen has said U.S. troop levels would have to go down further in Iraq before additional combat troops could be diverted to the fight in Afghanistan. Even if that were to happen, the conventional wisdom has been that the 10,000 additional troops being requested by battlefield commanders in Afghanistan would not be able to arrive until 2009.

Gates said at a Pentagon news conference last month that Pentagon planners were working "very hard to see if there are opportunities to send additional forces sooner, rather than later." To that end on Friday, the defense official says, Gates also approved orders for less than 200 "enabler" troops to meet short-term needs to help with the fight in Afghanistan. These include explosive experts to deal with the growing threat posed by roadside bombs, as well as helicopter support troops.
Posted by: Steve White || 08/06/2008 00:00 || Comments || Link || E-Mail|| [6473 views] Top|| File under: al-Qaeda
Africa Horn
Darfur rebels appeal against death sentences
Eight Darfur rebels convicted of terrorism offences for attacking the Sudanese capital have appealed against their death sentences, a member of the defense team said on Tuesday.
Lawyer Muez Hadra also told Reuters they had lodged a case at Sudan's highest Constitutional Court asking it to stay the execution orders on the basis that the special courts formed to try them contravened Sudanese laws. "We have made one appeal for the eight people from the Khartoum court," Hadra said. "The rest we will appeal in the coming two days," he added.

According to the rules of the special courts trying the rebels they have one week to make their only appeal against their sentencing before the execution order is signed by President Omar Hassan al-Bashir. Last week, three courts sentenced 30 accused rebels to death by hanging.
Posted by: Fred || 08/06/2008 00:00 || Comments || Link || E-Mail|| [6480 views] Top|| File under: Govt of Sudan
Africa North
Bombing suggests Al Qaeda remains a threat in Algeria
A bomb blast injured 25 people on Sunday in the Algerian town of Tizi Ouzou, which is the latest attack in a string of bombings attributed to Al Qaeda in the Islamic Maghreb (AQIM), an extremist group that has plagued the country in recent months.

The explosion took place near a police station in Tizi Ouzou, which is the largest city in the eastern Berber-speaking province of Kabylie. Four of the wounded were policemen, reports Agence France-Presse.

It is unclear whether the attack was carried out by a suicide bomber or a car bomb, but the damage to the site was considerable, according to Reuters.

The explosion dug a big crater in the road beside the police station and damaged nearby buildings. Private news websites described the blast as having been caused by a suicide bomber. There was no immediate confirmation of that.

Algerian police and local officials believe the attack was the work of the North African branch of Al Qaeda, reports Agence France-Presse. The group calling itself AQIM has been responsible for a string of attacks in recent weeks.

No group has claimed responsibility for the blast, but police have been on heightened alert following several recent attacks by the north African branch of Al-Qaeda.

Posted by: Fred || 08/06/2008 00:00 || Comments || Link || E-Mail|| [6469 views] Top|| File under: al-Qaeda in North Africa
Home Front: WoT
Strategic Documents Map
NSS, NDS, NOC, NMS, MS - there is a veritable alpha-bit soup of documents out there and trying to make heads or tails of them individually or their relationship to one another. Attempt to make sense of them.
Posted by: 3dc || 08/06/2008 12:03 || Comments || Link || E-Mail|| [6476 views] Top|| File under:
Possibility of mistrial arises at Guantánamo
GUANTÁNAMO BAY NAVAL BASE, Cuba: The possibility of a mistrial emerged Tuesday in the United States's first war crimes trial at Guantánamo, after prosecutors said the judge gave flawed instructions to a jury of military officers in the case against Osama bin Laden's driver.

Prosecutors asked the judge to revise the instructions he gave on what constitutes a war crime to the jurors who began deliberating Monday in the case of the Yemeni prisoner Salim Hamdan.

Hamdan is charged with conspiring with Al Qaeda and providing material support for terrorism while working as the Qaeda leader's driver in Afghanistan from 1996 until his capture in November 2001.

Defense lawyers said that the instructions were correct, but that if the judge found otherwise, a mistrial should be declared.

"It's kind of coming up late in the game," said the judge, Captain Keith Allred of the U.S. Navy. He told the lawyers to consult legal scholars and journals and try to discern Congress's intent in the 2006 law underpinning the Guantánamo tribunals. "Maybe we got it wrong this time," Allred said.

Hamdan's trial is the first to be conducted by the tribunals the Bush administration created to prosecute non-U.S. citizens on terrorism charges outside the civilian and military court system. The court itself is as much on trial as Hamdan.

Military defense lawyers and human rights monitors say the trials are rigged to convict because they allow hearsay and coerced testimony that was obtained without prisoners being warned that their confessions could be used against them. "The verdict that matters most has already been delivered: This trial was a betrayal of American values and will rightly be seen as illegitimate by the rest of the world," said Ben Wizner, who is monitoring the trial for the American Civil Liberties Union.


Only if you believe that foreigners who attack the United States should be protected under American law ...

The complicated issue in dispute on Tuesday arises from a disagreement over which acts are war crimes and which are just crimes, a debate that has raged in the United States since the Sept. 11 attacks by Al Qaeda in 2001.

The United States classifies Hamdan and the other 265 Guantánamo captives as "unlawful enemy combatants" who do not fight for a national army or wear uniforms or bear arms openly.


Not only is that true, but it's a direct application of the Geneva Convention protocols.

The conspiracy charge accuses Hamdan of agreeing with Al Qaeda to commit murder in violation of the laws of war by transporting two surface-to-air missiles that were to be used against U.S. and allied forces in Afghanistan. To find him guilty on that, the judge instructed jurors, they must find that the missiles were intended for use against protected people - civilians not involved in hostilities, soldiers removed from combat by illness or capture, or religious or medical personnel.

The prosecution presented no evidence that any such people were targeted. In fact, they argued that the missiles were intended for use against U.S. forces, who had the only planes in the area. They want the judge to revise the instructions and tell jurors that any attempt by an "unlawful enemy combatant" to kill a U.S. soldier in combat is a war crime.

The defense said that that was not the law of war in effect when the alleged acts occurred, and that Congress could not retroactively change it in the 2006 law. If that was the law, one defense attorney, Joe McMillan, argued, then the United States committed a war crime by providing missiles to mujahedeen forces who used them against the Soviet military in Afghanistan in the 1990s.
Posted by: Steve White || 08/06/2008 00:00 || Comments || Link || E-Mail|| [6522 views] Top|| File under: al-Qaeda
India-Pakistan
Pakistan's Musharraf scraps Olympic visit amid ouster talks
President Pervez Musharraf on Wednesday abruptly cancelled plans to attend the Beijing Olympics opening ceremony, as Pakistan's coalition government held talks on his possible impeachment.


Three reasons: One, he's got to fly to Peking. Two, he's got to fly home. Three, if his plane doesn't crash it's entirely likely he'd come back to find somebody else's name on his office door.

The US-backed leader scrapped the trip ahead of a second day of crucial meetings between the leaders of the fragile coalition, which trounced Musharraf's allies in elections in February. "The Chinese government has been informed that the president will not be able to attend the opening ceremony of the Olympics in Beijing," foreign ministry spokesman Mohammad Sadiq told AFP. "I cannot immediately tell you the reason for it," Sadiq said, adding that a state media report quoting him as saying that the decision was "due to developments at home" was inaccurate.


"No, really. It's not that at all. It's... ummm... something else."

A presidential spokesman was not immediately available for comment.


Off on a job interview, is he?

Musharraf, who seized power in a 1999 military coup, had been due to leave for China early on Wednesday. It is highly unusual for a Pakistani leader to shelve a visit to China, the country's "all-weather" ally.


However, it's not unusual for high ranking Paks' planes to crash without warning.

The president has resisted growing pressure to quit in recent weeks, saying he was willing to work with the coalition to tackle problems such as rising Islamic militancy and soaring food and fuel prices.


What part about "get out!" doesn't he understand? If Zulfikar Ali Bhutto was still around he'd probably explain.

"The cancellation of the China visit by President Musharraf is an important development," said a senior government official who declined to be named, adding that Musharraf had also been due to meet Chinese leaders. "Given our special relationship and friendly ties with China, it is unimaginable that a Pakistani leader would cancel his visit -- and that, too, for a very important occasion for our ally," the official said.


"His Mom must be really sick for him to miss that!"

Pakistani media reports said Musharraf's decision was prompted by alarm over Tuesday's meetings between coalition leaders Asif Ali Zardari, widower of slain former premier Benazir Bhutto, and ex-prime minister Nawaz Sharif.

Zardari had also cancelled a planned visit to China, one of Pakistan's main military backers, for the opening of the Olympic Games, said Farhatullah Babar, a spokesman for Bhutto's Pakistan People's Party.

The News, an English language daily, reported that Sharif and Zardari called the talks amid fears that Musharraf himself might strike the first blow by dissolving parliament. The pair had agreed formally to ask Musharraf to quit and then impeach him through parliament if he refused, said Dawn, another leading newspaper.

Sharif and Zardari met for a second time on Wednesday, and Sharif's Pakistan Muslim League-Nawaz party said that a decision on impeachment was likely. "The time to take a final decision has come," party spokesman Ahsan Iqbal said after a meeting of the party in the hill resort of Murree, near Islamabad.

"General Musharraf is a commando and he might make a commando attack on the parliament just like he did on November 3," he said, referring to the day Musharraf imposed a state of emergency last year.

The coalition has been split by the twin issues of what to do about Musharraf and how to carry out their pledge to reinstate senior judges sacked by the president under emergency rule. The rift has caused a sense of paralysis in the government, which is under huge US pressure over its efforts to negotiate with Taliban and Al-Qaeda militants based near the Afghan border.

This article starring:
Asif Ali Zardari
Mohammad Sadiq
Posted by: john frum || 08/06/2008 10:10 || Comments || Link || E-Mail|| [6473 views] Top|| File under:
'India-IAEA safeguard agreement threat to NPT regime' say Pak analysts
ISLAMABAD: The recently concluded safeguard agreement between India and the International Atomic Energy Agency (IAEA) has adverse legal and political implications for Pakistan and nuclear non-proliferation regime, analysts said on Tuesday.

The country-specific agreement will undermine global non-proliferation efforts, the analysts said at a seminar, "India-IAEA safeguards: Legal and Political Implication", organised here by Strategic Technology Resources (STR).

International law expert Ahmar Bilal Soofi, defence analyst Dr Shireen Mazari and former ambassador Tariq Fatemi spoke at the seminar.

Governors of the United Nations nuclear watchdog approved India's draft plan for inspections of its civilian atomic reactors on Friday, a precondition for launching a deal to obtain US nuclear fuel and technology.

According to the agreement, 14 out of 22 civilian reactors declared by India will be subject to regular IAEA non-proliferation inspections for commerce with members of the Nuclear Suppliers Group (NSG), including the United States.

India had been embargoed by the NSG for having never joined the Non-Proliferation Treaty (NPT) and testing nuclear devices in 1974 and 1998.

Corrective measures: "India may take corrective measures to ensure uninterrupted operation of its civilian nuclear reactors in the event of disruption of foreign fuel supplies," the agreement says.

Soofi said that the legal community was surprised over the provisions of the agreement as they substantially deviated from standardised drafts of IAEA safeguards agreements.

"Under the cross-references, the safeguarded material can be transferred to non-notified locations," he said, adding that this provision created a safe corridor for India to exploit the agreement for military purposes.

Soofi said that it was not clear whether the preamble of the safeguard agreement was part of operational text or it expressed the intent of the agreement. He also said the "corrective measures" were not defined and gave unlimited discretion to India.

Dr Mazari who heads the STR, dubbed the agreement as an "empty shell agreement". The agreement had come first and India will identify locations and reactors on convenient future dates, she said.

She also criticised Pakistans lacklustre efforts to stall Indias bid for the agreement. She said Pakistans ambassador to the US Hussian Haqqani and National Security Adviser Mehmud Durrani were responsible for Pakistans failure.

Pakistans insistence on "criteria-based approach" instead of country-specific agreement had support from Israel as well, she said, which the government failed to tap.

Balance: Fatemi said that the agreement had permanently changed Indo-Pakistan nuclear balance in favour of India. Pakistan had time to mobilise international opinion against the agreement since its announcement in July 2005, he said, adding that the government paid no attention to it.
Posted by: john frum || 08/06/2008 08:54 || Comments || Link || E-Mail|| [6474 views] Top|| File under: Govt of Pakistan
'ISI should not be discussed in public forum'
The Inter-Services Intelligence (ISI) should no longer be discussed in a public forum, Pakistan Muslim League-Quaid President Chaudhry Shujaat Hussain said on Tuesday. He said that no one was allowed to discuss intelligence agencies or move against them in parliament in the United Kingdom and it was a pity that the government was giving the country's enemies reason to criticise it. He said the ISI was an important organisation that worked in the interests of the country. Referring to statements by the Pakistan People's Party and the Pakistan Muslim League-Nawaz, he said that it was shameful that the PML-N had tried to siege the ISI in 1999 by appointing a handpicked retired army officer as its director general and was now trying to capture it.
Posted by: Fred || 08/06/2008 00:00 || Comments || Link || E-Mail|| [6476 views] Top|| File under: ISI
'Afghan Taliban have no link with TTP'
A militant leader associated with Taliban commander Jalaluddin Haqqani has said that the Afghan Taliban have no links with the Tehreek-e-Taliban Pakistan (TTP), reported Dawn News on Tuesday. The channel quoted the TTP militant as saying that the Afghan Taliban were operating independently and had no links with the Taliban working in Pakistan's Tribal Areas. He rejected as propaganda speculation that the Taliban in Afghanistan and Pakistan were working under one command, the channel reported.


I think they're actually being truthful, not that I'm privy to the inner workings of their various shuras. The TTP, which I previously thought was the Pak side of the Talibs -- as indeed they pretend to be -- is looking more and more like a pure al-Qaeda front. TTP is an amalgam of tribals, Lashkar-e-Jhangvi, Harkat ul-Mujaheddin, Lashkar-e-Taiba, TNSM, and Jaish-ul-Muhammad, among others. Baitullah and Mullah Omar both have similar pretensions.
Posted by: Fred || 08/06/2008 00:00 || Comments || Link || E-Mail|| [6471 views] Top|| File under: TTP
Pakistan poised to send 800 guerrillas to India: BSF
India on Tuesday stepped up security on its border, a top Indian paramilitary official said, alleging that Pakistan may be looking for an 'opportunity' to push nearly 800 militants onto its soil.

"We have received information that nearly 800 militants are waiting to cross over to India at the borders," Border Security Force (BSF) chief AK Mitra said in Indore, a strategic city in the Rajasthan state bordering Pakistan.

The Inter-Services Intelligence (ISI) is waiting for an 'opportunity' to launch the cross-border intrusion, Mitra claimed, adding that India's borders were being fortified to prevent any infiltration.

The 120,000-member BSF is India's first line of defence along its frontier with Pakistan. "The wired fencing at border areas is being further strengthened" and other steps are being taken that have "effectively checked" the threat of infiltration, Mitra said.

Intensified patrols: Other paramilitary officials in Jodhpur, a city also located in Rajasthan, said on Tuesday that the security force had intensified patrols along the state's borders with Pakistan and elsewhere in northern India.

The charge that Pakistan plans a major guerrilla infiltration came after deadly serial blasts against Indian targets and clashes along the Line of Control last month badly strained the peace process.

India says it has the "clearest evidence" of the ISI's involvement in an attack on its embassy in Kabul last month that killed 60 people -- a charge denied by Pakistan..

New Delhi has also repeatedly accused Pakistan of training and funding militants and pushing them into the revolt-hit Muslim-majority region of Indian-held Kashmir as well as other parts of India -- allegations that Islamabad rejects.
Posted by: Fred || 08/06/2008 00:00 || Comments || Link || E-Mail|| [6476 views] Top|| File under: Govt of Pakistan
ISI notification held in abeyance
The government has held in abeyance a memorandum it issued on July 26 that placed the Inter-Services Intelligence (ISI) and Intelligence Bureau (IB) under the Interior Ministry, according to a memorandum issued by the Cabinet Division on Tuesday night.

"The prime minister is pleased to direct that the federal government will carry out further deliberations on co-ordinating the intelligence efforts. Till the completion of these deliberations, the Cabinet Division's July 26 memorandum is held in abeyance," the memorandum said.

The decision was taken at a meeting here between Prime Minister Yousuf Raza Gilani and PPP Co-chairman Asif Ali Zardari. However, the two leaders decided to further deliberate to improve intelligence related to internal security and the war on terror.

Posted by: Fred || 08/06/2008 00:00 || Comments || Link || E-Mail|| [6475 views] Top|| File under: ISI
Taliban can take control of Karachi anytime: TTP
The Tehreek-e-Taliban Pakistan (TTP) warned Muttahida Qaumi Movement (MQM) chief Altaf Hussain on Tuesday to "immediately end his kingdom in Karachi", saying the time was ripe for the Taliban to gain control of the city. "This is a warning for Altaf Hussain to cease his statements against the Taliban and end his kingdom in Karachi, otherwise we will launch attacks against the MQM and its leaders once we are given the go-ahead by Baitullah Mehsud," TTP chief Maulana Faqir Muhammad and spokesman Maulvi Umar told a joint press conference at Inayat Kalay. According to Online, Umar boasted that the Taliban had 'massive' support of Karachi's residents and Mehsud could take control of the city whenever he wanted to.

The spokesmen said the TTP was "prepared to wage jihad to counter United States and NATO forces in the Tribal Areas" and had established anti-aircraft "missile systems" along the Pak-Afghan border for this purpose.

This article starring:
Inayat Kalay
Altaf Hussain
BAITULLAH MEHSUD
Tehreek-e-Taliban Pakistan
MAULANA FAQIR MUHAMAD
Tehreek-e-Taliban Pakistan
MAULVI OMAR
Tehreek-e-Taliban Pakistan
Muttahida Qaumi Movement
Posted by: Fred || 08/06/2008 00:00 || Comments || Link || E-Mail|| [6478 views] Top|| File under: TTP
Zardari, Nawaz agree to impeach Musharraf
Pakistan People's Party (PPP) Co-chairman Asif Ali Zardari on Tuesday agreed in principle to impeach President Pervez Musharraf, provided that all coalition partners assured their support for this endeavour.


Sounds like the next coup's gonna be sooner rather than later.

He conceded this conditional agreement to Pakistan Muslim League-Nawaz (PML-N) chief Nawaz Sharif during a "make-or-break" meeting that was meant to resolve contentious issues between the two coalition partners, including the sacked judges' reinstatement and the impeachment of the president.

Kh Asif's assurance: Sources privy to the meeting told Daily Times that the agreement came about after senior PML-N leader Khawaja Asif assured Zardari that the coalition partners had sufficient strength to impeach President Musharraf if the PPP took the initiative. "Both parties agreed that the issue of reinstating the sacked judges could easily be resolved once they succeeded in getting rid of President Musharraf," the sources added.

According to the sources, Nawaz also complained to Zardari about not taking his party into confidence over the military operations in FATA and NWFP, and an increase in petroleum prices. "Syed Naveed Qamar told Nawaz that [PML-N] Senator Ishaq Dar had been apprised of the petroleum price increase," the sources added.

Posted by: Fred || 08/06/2008 00:00 || Comments || Link || E-Mail|| [6472 views] Top|| File under: Govt of Pakistan
Taliban threaten suicide bombings in Pakistan
A Taliban spokesman on Tuesday warned Pakistan's government to end a military crackdown against insurgents in a restive northwestern mountain valley or face suicide bombings.

Maulvi Umar said the government has run out of time and must stop the current military operation in the Swat Valley, where the army says bloody clashes this week have left 125 dead. "Our ultimatum has ended. Now they have made a strike and it is our turn to strike whether it will be tomorrow, the day after tomorrow or whenever," Umar told a news conference in a village mosque in Bajur tribal region bordering Afghanistan guarded by more than 100 heavily armed militants.

Umar is spokesman for Tehrik-e-Taliban Pakistan, an umbrella organization of militant groups led by Baitullah Mehsud, the country's top Taliban leader. Umar spoke jointly with Maulana Faqir Mohammed, a cleric who is suspected by Pakistani intelligence of ties with al-Qaida No. 2 leader Ayman al-Zawahri.

In comments apparently intended to reflect public enthusiasm for the Taliban's armed struggle, Mohammed claimed they have received requests from a large number of women to be trained for suicide attacks.

The violence has erupted in Swat despite a peace agreement between a pro-Taliban cleric, Mullah Fazlullah, and the provincial government reached in May. Under the pact, militants agreed to recognize the government's authority and halt attacks in return for the release of prisoners and government concessions on implementation of Islamic law.

Umar accused the government of violating the accord. He threatened suicide bombings and other attacks targeting the government and senior officials.


Suicide bombings using other people, not himself ...

A provincial government spokesman was not immediately available to comment on the militant threat.

Authorities say more than 60 girls schools have been set on fire in recent weeks and security forces attacked. On Saturday, nine police and paramilitary troops were killed in a bombing on a bridge. Many observers say the lull in hostilities that followed the May peace deal has allowed militants who were targeted in a major military offensive late last year to regroup.


Gee, what a novel idea. I think the Arabs have a word for it ...

The army said Tuesday that since the latest security operation began July 30, 11 troops, 20 civilians and 94 militants have died. It was not possible to confirm that toll independently.

Meanwhile in Bajur, a clash between security forces and militants left one paramilitary soldier dead Tuesday. The shootout broke out after troops resisted militants who were trying to occupy a security post in Arrang, a village east of the region's main town of Khar, said Fazal Rabi, a local senior security official.

This article starring:
Ayman al-Zawahri
Baitullah Mehsud
Maulana Faqir Mohammed
Maulvi Umar
Posted by: Fred || 08/06/2008 00:00 || Comments || Link || E-Mail|| [6475 views] Top|| File under: Taliban
Iraq
Corps of Engineers Building Iraqi Army Bases
Iraq is hiring the U.S. Army Corps of Engineers to supervise a $1.6 billion construction effort that will build bases (housing, storage, training and maintenance facilities) for the Iraqi armed forces.

The Corps of Engineers has long experience in running large scale military and civilian construction projects, and supervised the construction of U.S. bases and logistical facilities in Iraq and Kuwait.

But the Iraqis also want the Corps of Engineers to oversee this project because the American officials can be expected to minimize the extent of corruption. If an Iraqi firm were put in charge, a lot more of the money would disappear, rather than be turned into military facilities.

In the last few years, little of the Iraqi oil income has gone to infrastructure work, partly because of corruption fears, and a lack of qualified Iraqis to handle such projects. Even Saddam imported foreign construction managers for large scale projects.
Posted by: Anonymoose || 08/06/2008 19:47 || Comments || Link || E-Mail|| [6498 views] Top|| File under:
SOFA Deal: Maliki Gives Tentative Approval
Tentative Deal Reached for Withdrawal of U.S. Forces

"Baghdad and Washington have set a time limit for the withdrawal of American forces during 2010 and 2011 subject to change according to circumstances … The agreement stipulates that arrests by the American army can only be made with the advance knowledge of the Iraqi government, and that no violations of the rights of Iraqi citizens will be permitted. … Iraqi and American negotiating teams also agreed to the return of all U.S. forces to their barracks."

Al-Sabaah, Iraq
August 5, 2008

Prime Minister Nouri Al-Maliki: Al-Sabaah sources say a tentative deal for the withdrawal of U.S. forces has been reached - and that U.S. troops will be out by 2011.


If this is true, then I oppose this because the US should have insisted on unanimous agreement among Sunnis, Shiites, Seculars and Kurds. What is described here is in effect, a deal to the unilateral benefit of the Shiite majority. The Iraq Parliament is not representative. In fact, it is largely a tool of Iran.



Baghdad: According to a memorandum of understanding to be signed by the two parties after a summary of results is presented to political leaders, Baghdad and Washington have set a time limit for the withdrawal of American forces from Iraq during the years 2010 and 2011, subject to change according to circumstances. In addition, Al-Sabaah has learned of an important meeting held this morning by several National Assembly bloc leaders, during which a decision was made to hold a vote on a new provincial election law in the event a comprehensive agreement could be reached. Otherwise the vote will be postponed, perhaps until the next legislative term.

Well-informed sources told Al-Sabaah: "the two teams of experts - American and Iraqi - will present a summary of their discussions to political leaders of their respective countries over the next few days, stressing that, "negotiations are continuing between the two parties and are near a conclusion, which may permit the rapid signing of the Status of Forces Agreement [SOFA]."

The sources, which spoke in condition of anonymity, revealed that considerable progress had been made in the talks and in principal, a bilateral agreement for a withdrawal of American forces during 2010 and 2011 had been reached, subject to change according to circumstances.


Meanwhile, the Ayatollahs are threatening to apply a chokehold to the Persian Gulf.


The withdrawal may be completed by mid-2010, according to our sources. They also say that a consensus had been reached regarding the issue of arrests. The agreement stipulates that arrests by the American army can only be made with the advance knowledge of the Iraqi government, and that no violations of the rights of Iraqi citizens will be permitted. Prime Minister Nouri Al-Maliki and American President George W. Bush agreed last month to uphold a "declaration of intent," that was signed by the two leaders last year, which called for advancing relations between Iraq and the United States of America.

During a telephone conversation, the sources added that Iraqi and American negotiating teams also agreed to the return of all U.S. forces to their barracks, in addition to continuing the training of Iraqi forces and preparing them for all necessary commitments. They confirmed that the political leadership has empowered Prime Minister Al-Maliki to sign the memorandum of understanding, after a consensus national position emerged during the course of the talks.


Maliki is: Saddam 2. Obama will feast on this sellout.
Posted by: McZoid || 08/06/2008 14:57 || Comments || Link || E-Mail|| [6514 views] Top|| File under:
Iraqi parliament fails to agree on elections law - Adjourns till September
BAGHDAD - Iraqi lawmakers adjourned for the month Wednesday after failing to agree on a provincial election law, casting doubt on whether U.S.-backed balloting can be held in the country's 18 provinces this year.

The development is a setback to U.S. hopes for reconciliation among rival communities despite the decline in violence. It comes after days of intense negotiations and heavy pressure from U.S. and U.N. officials.

Parliamentary speaker Mahmoud al-Mashhadani said the lawmakers will resume sessions on Sept. 9 but that he also has ordered a committee to continue negotiations over the provincial elections law.

The legislature also adopted a supplementary budget of $21 billion.


Posted by: GolfBravoUSMC || 08/06/2008 10:17 || Comments || Link || E-Mail|| [6477 views] Top|| File under:
Kirkuk issue settled: Kurdish groups satisfied with amendments
There is relief across political Kurdish circles over an agreement made between Iraqi political blocs who have made important amendments to the provincial council elections law, which is due for endorsement by the federal parliament.

The most important amendments within the new law, according to the United Nations proposal will be the sharing of administrative power equally in the province of Kirkuk between Kurds, Arabs, and Turkmen. There is also an emphasis on articles in the Iraqi constitution that are relevant to Kirkuk, such as article 140 of the Iraqi constitution, which is designed to hold a general referendum in Kirkuk in preparation for self-determination to joining the Kurdistan region.

There are also amendments included in article 24 to enact a special law for Kirkuk elections, which should be held no later than October 31.

"The new law adopted by the United Nations proposal represents grounds for a radical solution to the constitutional problem of Kirkuk in Iraq. I think that most importantly for Kurds is bringing back Article 140 to the constitution and stopping the intentions of those who sought to overthrow this article," said Sami Chorc, former minister of culture for the Kurdistan Regional Government.

According to the Iraqi constitution, Article 140 of the constitution should have been applied by the end of last year, but it was not applied and some Arab and Turkmen parties considered that it would be the end of this article.

Michael Ebrahim, director of Radio Zagros Kurdish in Arbil told Gulf News, "The return of this article in accordance with the new electoral law proposed by the United Nations is a victory for democracy and constitution in Iraq and not a victory for the Kurds. It is a defeat for malevolent parties opposed to a democratic Iraq."

Some observers in Baghdad believe that a waiver to the Arabs and Turkmen by the Kurds to share administrative powers equally in Kirkuk, despite the existence of a majority Kurdish population in the city is a defeat for the Kurds. "This waiver is not a defeat at all but is proof that the Kurds believe in and respect the rights of others, this concession is a good reassurance to all parties worried about the joining of Kirkuk to the Kurdistan Region," Najemeldeen Al Gaf, a Kurdish political researcher told Gulf News.

The President of the Kurdistan region Massoud Barazani who has returned to Arbil from Baghdad expressed his satisfaction, because of the new law and amendments made to it. Sources close to Barazani believe that enactment of this law has returned the force of Kurdish alliances with major political parties in the Iraqi government.

The party headed by Nouri Al Maliki, the Supreme Council led by Al Hakim and the Sunni Islamic Party led by Vice President Tarek Al Hashemi supported the position and demands of the Kurds during the negotiations that took place In Baghdad.

The law represents a step forward to stop the regional intervention, especially in relation to the crisis of Kirkuk.
Posted by: GolfBravoUSMC || 08/06/2008 04:15 || Comments || Link || E-Mail|| [6480 views] Top|| File under:
Anbar handover delayed indefinitely - Sunni's want Americans to stay
FALLUJAH, Iraq -- "Very little" would change if Iraqis regained security control of Anbar province tomorrow, according to the commander of U.S. forces in the region, although the ceremony formally marking the handover has been delayed indefinitely.

Iraqi leaders postponed the ceremony due to fear that Americans would pull out of the region soon to focus elsewhere. The event was originally scheduled for early July in the Anbar provincial capital of Ramadi. At the time, U.S. officials said the ceremony was delayed because of weather. Since, Iraqi officials have balked at the handover.

"In Anbar, they love the Marines. If anyone tells you different, they are lying," said Brig. Gen. Ali, commander of an Iraqi unit in the area. "The Iraqi people are very happy Americans are helping them go from dark to light."

Maj. Gen. John F. Kelly, commander of Multi--National Forces--West, said Saturday in an interview recorded and released by the command that "We could call it a victory and walk away tomorrow if the economy picked up significantly."

Maj. Gabrielle Chapin, a spokeswoman for MNF-West, said Monday, "The Marine Corps doesn't determine when it will happen; that's a decision made by Iraqi government officials."

Once the ceremony happens, "their biggest concern is that we're going to pull out; that we're not going to be around anymore. They like to have us around," Kelly said.

Faisal Hamad Khlaf, the mayor of Karma, near Fallujah, said his wish would be for Marines to remain in Anbar throughout his time in office "so that they will keep the security in the city."

But once the handover does happen, Marines will remain in the province to provide assistance and support, Kelly said. "From a security point of view, if PIC (provincial Iraqi control) happened tomorrow, very, very little would change because we're already there," he said.

Many of the hundreds of military checkpoints that once choked the province's highways were removed from March to May in coordination with the Iraqi police, he said.

Marine convoys have also begun sharing the road. "When you're down here in Anbar and driving around, they don't have to stop when a military convoy approaches," Kelly said.

After the Iraqi police stations in the province, which number about 100, were assessed, it was decided that Marines no longer needed to man any station full time, Kelly said.

Marine focus has shifted to building the province's economy and the reconstruction of its infrastructure, Kelly said. This means working with local leaders and the central government on projects such as getting industries started in Fallujah and Ramadi, rebuilding schools in Karma and building homes throughout the province.

"My efforts primarily are connecting the central government to the people of Anbar, and at the same time convincing the people of Anbar it's not a neglect of them by the government but just a new government learning how to be a government," Kelly said. "There's a certain level of frustration that things aren't moving quick enough but, in general, they are satisfied that things are moving in the right direction."
Posted by: GolfBravoUSMC || 08/06/2008 03:50 || Comments || Link || E-Mail|| [6475 views] Top|| File under: Iraqi Insurgency
Samarra: Reconciliation at Iraq's Ground Zero
February 22, 2006 was when it all went to hell. At least, that's how many Iraqis— Sunnis and Shi'ites alike — remember it. That was the day a powerful bomb set by Sunni extremists ripped through the golden dome of the ancient al-Askari Shrine, one of the holiest sites of Shi'ism, located in the predominantly Sunni city of Samarra, 65 miles north of Baghdad. The blast triggered a round of sectarian bombings, massacres and kidnappings so horrifying that for the next year and a half, many Iraqis would wonder if life would ever return to normal — and had many in Washington warning of an intractable slide into civil war.

Between 2004 and 2007, al-Qaeda in Iraq had "controlled the city", says General Ra'ad Jassim Mohammed, one of the lead Iraqi National Police commanders in Samarra. Today, the city is witnessing a slow but shaky revival. Two months ago, the central market re-opened; a university — the city's first — is now under construction; and even the rubble of the ancient shrine, which was bombed again in 2007, is being prepared for a momentous rehabilitation. A city that had come to symbolize Iraq's sectarian schism may yet play a key role in national reconciliation. That's if its leaders heed the lingering warning signs.

U.S. military commanders and Iraqi police chiefs say the tide turned last November, when Baghdad bolstered its security presence in the city and residents began to help push for change. The police walled the city in, leaving only three entrances, to prevent infiltration. The city's 800 policemen, planned to grow to a force of 1,500, have also dealt effectively with sectarian tensions, says deputy police commander General Adnan al-Saadi. "When we first came here, al-Qaeda spread rumors that we were here to occupy the city, and that we are [Shi'ite] and were going to treat [the residents] badly. But then the people started to realize that we were dealing with them in a professional way," he said. Attacks in Samarra have dropped 95% over the past year, according to the U.S. military.

But the national police couldn't have done the job alone. As in other Sunni areas of Iraq, the establishment last March of a local anti-Qaeda "Awakening" group was a major factor in Samarra's turnaround. According to the U.S. military, there are currently more than 2,000 Awakening members operating in Samarra — far more than there are policemen. "We work together in checkpoints and as fighters," says Mohammed. "There is no operation that isn't a joint operation." Their cooperation is key in an atmosphere where many Sunni residents still openly accuse the police force of being dominated by outsider Shi'ites. "The most significant aspect of the [Awakening] movement in Samarra is the fact that [its members] come from all of the major tribes in the city," says Major Margaret Kageleiry, a U.S. military spokesperson in northern Iraq.

Towering blast walls now cordon off the field of rubble and debris outside the ruined al-Askari shrine. Before the bombing, it drew anywhere from 250 to 500 pilgrims a week; today there are none. But it is being slowly and carefully rebuilt under the direction of UNESCO, with the backing of the Iraqi government and the European Commission. Mourad Zmit, the Samarra project manager for UNESCO, says it may take four years, and up to $300 million to restore the ancient structure, depending on the results of the damage assessment over the next several months. But the fact that reconstruction is now possible offers hope. "All Iraqis are focusing on the shrine . . . It was a symbol [and] the shrine is part of the reconciliation process," he says.

To help promote reconciliation on a national scale, Samarra's security forces last month invited some 12,000 Shi'ites from Najaf and elsewhere to visit the shrine site. "After two months, it will be Ramadan, and we will invite many more," said Mohammed. "We are trying to re-build the relationship between both sides."

But the progress in Samarra, like much of Iraq, is precarious. Though insurgent attacks have dropped dramatically, "the biggest concern now is unemployment, because it directly affects the security situation," said General Mohammed. And reconstructing the shrine is central to the prospects of a city whose economy has for years depended largely on religious tourism. "Ninety percent of the people lost their jobs [as a result of the bombing]," says Mohammed. And unemployment creates fertile ground for insurgent recruitment. "When someone finds himself without work for three years, he'll do anything for money — even setting off explosions or killing people," Mohammed says. And despite the security gains, work has been slow in coming back, and he estimates the majority of residents are still unemployed.

Samarra's residents are quick to confirm that assessment, directly confronting the security forces with their frustration. On the market street near the shrine, civilians blame the Shi'ite-dominated government in Baghdad, and the police force it has sent to the city, for failing to provide jobs. "Unemployment is high. We apply for jobs with the police and they reject us," yelled one shopkeeper in a crowd of angry civilians — many of whom echoed his grievance. "How could you secure the town without the people of the town?" called another. "Each [commander] has his own people who he has already picked . . . They bring their own people from Najaf, Balad, and Karbala." Others blamed the security forces for involvement in a "conspiracy" to deny the people the electricity and water needed to run their shops. "Listen to me, if you're angry about power, just know there are some other areas where people are buying their water," said Mohammed, trying to calm the crowd. "I am one of those people. I have to buy water!" yelled a bystander.

Kageleiry says Samarra is now "better than it has ever been" and "the biggest obstacles standing in the way are lack of electricity and water." But as residents reveal, it's a sizable obstacle. And given its centrality to both sectarian conflict and the prospects for reconciliation in Iraq, Samarra has a lot riding on its success. "What they should do is take away all these concrete barriers and let all the [Shi'ite] pilgrims come and go. To hell with sectarianism. They are welcome," said one shopkeeper — a reassuring voice in a cloud of tension on the street. The others, who had been yelling, nodded in agreement and for a moment, the mood quieted. But with few customers visiting his clothing store, which is barely a stone's throw from the fenced-off shrine, the man's desperation was telling. "Why is there crime here in Samarra? Because people have no money," he said. "The government promised us a lot. But when I go home without money, I go mad."


Posted by: GolfBravoUSMC || 08/06/2008 00:00 || Comments || Link || E-Mail|| [6485 views] Top|| File under: al-Qaeda in Iraq
Now that we're winning the Brits want to stay in Iraq - Go figure
Britain has begun negotiations with the government in Baghdad on a long-term military commitment to Iraq that UK officials say could leave significant numbers of UK troops in the country beyond next year.

The Ministry of Defence envisages a possible longer-term relationship with the Iraqi military similar to the type that the UK has with other armed forces in the region, such as those of Oman or Jordan. Some officials are keen to counteract media reports that by the middle of next year substantially all British troops will be out of Iraq.

The government is hoping that next year conditions in Iraq will be right for a big cut in troop numbers from the 4,000 now based there. But after that, they say, Britain expects to retain a long-term role that could mean UK troops in Iraq would number in the hundreds or low thousands.

Officials say no decisions have been made, but the longer term roles for UK forces could include training Iraqi staff officers and non-commissioned officers for the army, and training the country's navy, marines and air force. The outcome also depends on the posture taken by the US, which -- if current security improvements in Iraq continue -- is also likely to reduce troop numbers in the country.

UK officials say it is possible that US troops may shift southward. This is in part because some troop contingents, including from Poland, have pulled out from regions south of Baghdad but also because US equipment being removed from the country will have to leave it from the south, either through the ports of Basra and Umm Qasr or through Kuwait.

Some of the UK's longer-term roles could potentially be performed outside Iraq. But once a British role had been decided, other decisions would ensue about how many troops would be needed to provide force protection and logistics, officials said. "There are some big ifs," one official said.

The main role for the 4,000 UK troops at present is to finish training the 14th division of the Iraqi army, where British troops are also embedded inside Iraqi operational units. The UK also expects to finalise shifting the airport at Basra over to Iraqi control, including the training of air traffic controllers so that they can operate the airport at night.

That could happen in the first half of next year, after which troop numbers could fall substantially.

The US is negotiating an agreement with the Iraqi government to provide legal authority for foreign troops to remain in the country after a United Nations mandate runs out at the end of this year. A sharp reduction in violence in Iraq since last year has led the Bush administration to talk of a "time horizon" for pulling US troops out of Iraq.
Posted by: GolfBravoUSMC || 08/06/2008 00:00 || Comments || Link || E-Mail|| [6470 views] Top|| File under: Iraqi Insurgency
Israel-Palestine-Jordan
Islamic Jihad calls to end Fatah-Hamas tension
An Islamic Jihad leader Wednesday said his movement tries to end tension between feuding factions of Hamas and Fatah in Gaza Strip and West Bank.

"There are bids to release all Hamas and Fatah prisoners to contain the crisis which destroyed the efforts of achieving internal reconciliation," said Mohammed al-Hendi, an Islamic Jihad leader. The trend is to form a committee to investigate the number of political prisoners which Hamas holds in Gaza Strip and Palestinian President Mahmoud Abbas' Fatah movement holds in West Bank, according to al-Hendi.
Posted by: ryuge || 08/06/2008 09:21 || Comments || Link || E-Mail|| [6472 views] Top|| File under:
Security cabinet to discuss 'new reality' created in Lebanon
The security cabinet is expected to discuss on Wednesday the ramifications of a Lebanese cabinet policy statement giving Hizbullah the right of "resistance" to "liberate Lebanese territories."


The Lebs walked into it with their eyes open. They didn't want to give control to Hezbollah, but they did. Now they're going to have to live with the consequences. I'm guessing the next war is going to be merciless.

"This creates a new reality," one Israeli diplomatic official said of the statement, which was approved Monday. "With the smuggling of arms into Lebanon from Syria, Iran's involvement, and the fact that Hizbullah is now a part of the Lebanese government, there is a need to discuss the situation and formulate policy."


In the course of three years, Leb's gone from being a Syrian colony to being an Iranian colony. I'm thinking that's not much improvement, if any.

Defense Minister Ehud Barak has said in recent weeks that UN Security Resolution 1701, which put an end to the Second Lebanon War, was a failure because it did not stop the arms transfers from Syria to Hizbullah.


It's been pretty much ignored, even by UNIFIL. Maybe starting with UNIFIL.

Wednesday's meeting is a continuation of a security cabinet meeting held in early July, where the ministers were briefed by security and intelligence officials on the situation in Lebanon. The ministers were told at the time that there were some 2,500 non-uniformed Hizbullah men in southern Lebanon, and that the organization had trebled its pre-war military arsenal and now had some 40,000 short and medium-range missiles inside Lebanon. However, Wednesday's security cabinet meeting is expected to discuss not only the arms, but also the changing situation vis-a-vis Lebanon as a result of the approval of the policy statement, which says it is "the right of Lebanon's people, the army and the resistance to liberate all its territories."

The approval of this statement came after Lebanese political factions reached a compromise on Friday by releasing a vaguely worded draft statement implying Hizbullah could keep its weapons.


Be as vague about it as you want, they're still gonna keep the guns. They've said they'll kill anybody who tries to take them away.

Diplomatic officials in Israel said these Lebanese government decisions would mean that the Lebanese government could be held accountable if Hizbullah carried out provocations against Israel.

Lebanese Information Minister Tarek Mitri said some ministers in the majority had had reservations on the paragraph indicating Hizbullah could keep its weapons, but in the end, all ministers had voted in favor of the statement. According to Mitri, some anti-Syrian ministers had wanted to add "under the state's supervision" to the statement, but were not successful.

The parliament will now discuss the policy statement before giving Prime Minister Fuad Saniora's 30-member national unity government an expected vote of confidence. The parliament meeting is expected later this week.
Posted by: Fred || 08/06/2008 00:00 || Comments || Link || E-Mail|| [6470 views] Top|| File under: Hezbollah
Hamas says it released Fatah prisoners in Gaza
Hamas security forces released 80 Fatah prisoners in the Gaza Strip on Tuesday, after having arrested them during the latest round of violence between the rival Palestinian factions, a Hamas official said.

Scores of Palestinians were held in tit-for-tat sweeps by Fatah in the occupied West Bank and Hamas in Gaza after a July 25 bombing in Gaza killed five Hamas members and a girl. Hamas accused Fatah of carrying out the blast, a charge Fatah denied.

Ehab al-Ghsain, a spokesman for Hamas's interior ministry, said security forces released 80 Fatah members who had been arrested but later found to have no involvement in the violence. Fatah officials were not available to confirm the release.

Hamas Islamists seized Gaza a year ago after routing Fatah forces loyal to Palestinian President Mahmoud Abbas.

Abbas last week ordered his security services to release all pro-Hamas activists who had been arrested in the West Bank, where Fatah holds sway. Hamas said most of its members have yet to be freed.

Hamas also said it allowed a local radio station to resume operations and would reopen dozens of insitutions it forced closed during the violence.
Posted by: Fred || 08/06/2008 00:00 || Comments || Link || E-Mail|| [6473 views] Top|| File under: Hamas
Southeast Asia
Air force helicopter crashes in southern Thailand; six officers dead
A Thai military helicopter crashed while transporting officers to a base in the country's restive south Wednesday, killing all six on board, an air force spokesman said. The cause of the late morning crash was under investigation and authorities had not ruled out the involvement of Islamic terrorists separatists in the downing of the chopper, Capt. Monthon Suchakorn said. "We received an initial report from the scene that the air force helicopter crashed and that all six officers on board were killed," Monthon said. The helicopter was carrying two pilots, two engineers and two research and rescue officers, he said.
Posted by: ryuge || 08/06/2008 07:39 || Comments || Link || E-Mail|| [6473 views] Top|| File under:
Syria-Lebanon-Iran
Syrian general's killing severs Hezbollah links
The mysterious killing last week of a top Syrian general and key aide to Bashar al-Assad, the Syrian president, has sparked intense speculation about internal feuding within the regime's intelligence apparatus.

Syria is at a critical juncture as it pursues indirect peace talks with Israel and a closer relationship with the West, while attempting to maintain its long-standing regional alliances with Iran and the militant Shia Hezbollah of Lebanon.

General Mohammed Suleiman, one of Mr Assad's closest confidantes, was shot dead on Friday at his chalet in the prestigious Rimal al-Zahabieh, Arabic for "Golden Sands", seafront resort, 9 miles north of Tartous on the Mediterranean coast. A sniper, apparently located out at sea, shot him in the head, neck and stomach and he was pronounced dead at a hospital in Tartous.

Assassinations of leading regime figures are rare in Syria, and the Syrian authorities have scrambled to prevent news of the incident from leaking. Adding to the whirlwind of speculation is that General Suleiman was an Alawite, the same religious sect to which the Assad family belongs and which forms the backbone of the nominally secular regime in Damascus.

Mr Assad, who is said to be deeply upset by the murder, continued with his schedule over the weekend, travelling to Tehran for talks with his Iranian counterpart, Mahmoud Ahmadinejad.

General Suleiman's relationship with Mr Assad stems from the mid-1990s when the latter abandoned his ophthalmology studies in London and returned to Damascus from London on the death of his elder brother Basil in 1994, who was being groomed to succeed their father, Hafez al-Assad, as head of state.

Nicknamed "the imported general" because of his fair complexion and foreign looks, General Suleiman was chief military aide to Mr Assad in the late 1990s with additional important posts overseeing weapons research and development and army recruitment among others.

After Mr Assad became president in 2000, General Suleiman ran his intelligence affairs, and is reported to have handled the transfer of weapons from Syria to Hezbollah in Lebanon.

The link with Hezbollah could be connected to General Suleiman's assassination, according to a well-placed Syrian source. The source told The Times that General Suleiman's murder could be retribution for the sacking of top intelligence officers following the assassination in February of Imad Mughniyeh, Hezbollah's military commander who died in a car bomb explosion in a Damascus suburb.

According to the source, the heads of several Syrian intelligence agencies were quietly replaced or had their powers stripped from them after the assassination. "The demoted intelligence chiefs may have met and decided on revenge," the source said.

Whether General Suleiman was killed by a clique of disaffected intelligence officials or not, there is no shortage of alternative theories for his death.
Posted by: Fred || 08/06/2008 00:00 || Comments || Link || E-Mail|| [6475 views] Top|| File under: Govt of Syria
U.S. calls Iran nuclear letter 'obfuscation'
Iran delivered a letter to world powers on Tuesday but gave no concrete reply to a demand to freeze its nuclear activity, a defiant step the United States said amounted to "obfuscation" and could lead to more sanctions.

Iran handed the letter to European Union foreign policy chief Javier Solana in response to an offer in June by major powers that they would refrain pursuing more U.N. penalties if Iran froze expansion of its nuclear work. Extracts of the one-page letter obtained by Reuters showed Iran gave no firm reply to the offer but instead promised a "clear response" at an unspecified date. "Iran is ready to provide a 'clear response' to your proposal at the earliest possibility, while simultaneously expecting to receive your 'clear response' to our questions and ambiguities as well," the letter said. "Such mutual clarification can pave the way for a speedy and transparent negotiating process with bright prospect."

The major powers say they fear Tehran wants to build an atomic bomb. But Iran, the world's fourth-largest oil producer, insists it is only seeking to master nuclear technology to generate electricity. "It is more of the same from the Iranians -- obfuscation and delays," said one U.S. official, who asked not to be named because he was not authorized to talk about the letter. "It was not the type of response the international community was looking for."

U.S. State Department spokesman Gonzalo Gallegos warned of "additional measures" against Iran and said the United States would join a conference call with other senior officials from China, Russia, France, Germany and Britain on Wednesday when the major powers would decide how to proceed.
Posted by: Fred || 08/06/2008 00:00 || Comments || Link || E-Mail|| [6475 views] Top|| File under: Govt of Iran
Syria's Assad meets Erdogan for peace talks
ANKARA - Syrian President Bashir al-Assad held talks with Turkish Prime Minister Tayyip Erdogan at a Turkish beach resort on Tuesday to discuss regional peace efforts. "Erdogan invited him and they have issues to discuss, such as peace talks," a government source, told Reuters. The two leaders met for several hours.

Erdogan welcomed Assad and his wife at Bodrum airport before taking them to a luxury hotel for lunch, ahead of a private meeting between the two leaders. Assad and Erdogan have met frequently and are known to have a friendly relationship. Trade ties have also grown between the two neighbours.

"Syria wants its presence to be felt in the region and its relations with Turkey seem to be one of the ways to do that. I don't think a serious result will come out of this meeting but it shows that the process continues at high level," Semih Idiz of the liberal Milliyet newspaper told a Turkish news programme.
Posted by: Steve White || 08/06/2008 00:00 || Comments || Link || E-Mail|| [6471 views] Top|| File under: Govt of Syria
Who's in the News
60
[untagged]
7
Govt of Pakistan
6
TTP
4
al-Qaeda
3
ISI
3
Iraqi Insurgency
3
Govt of Syria
2
Mahdi Army
2
Taliban
2
al-Qaeda in Iraq
1
Islamic Jihad
1
Hezbollah
1
Global Jihad
1
Govt of Iran
1
Govt of Sudan
1
Hamas
1
al-Qaeda in North Africa
1
Islamic Courts
Bookmark
E-Mail Me
The Classics
The O Club
Rantburg Store
The Bloids
The Never-ending Story
Thugburg
Gulf War I
The Way We Were
Bio
Merry-Go-Blog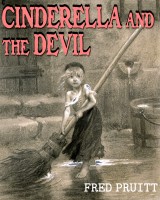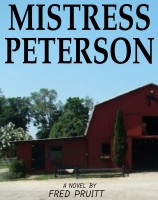 On Sale now!


A multi-volume chronology and reference guide set detailing three years of the Mexican Drug War between 2010 and 2012.

Rantburg.com and borderlandbeat.com correspondent and author Chris Covert presents his first non-fiction work detailing the drug and gang related violence in Mexico.

Chris gives us Mexican press dispatches of drug and gang war violence over three years, presented in a multi volume set intended to chronicle the death, violence and mayhem which has dominated Mexico for six years.
Click here for more information


Meet the Mods
In no particular order...


Steve White
Seafarious
Pappy
lotp
Scooter McGruder
john frum
tu3031
badanov
sherry
ryuge
GolfBravoUSMC
Bright Pebbles
trailing wife
Gloria
Fred
Besoeker
Glenmore
Frank G
3dc
Skidmark
Alaska Paul



Better than the average link...



Rantburg was assembled from recycled algorithms in the United States of America. No trees were destroyed in the production of this weblog. We did hurt some, though. Sorry.
3.236.52.68

Help keep the Burg running! Paypal: