-Short Attention Span Theater-
PETA Bimbo Makes Peace With KFC
PETA Pam gave the thumbs up yesterday to KFC Canada's humane treatment of animals and its faux fried chicken sandwich.


Now we can all sleep better.


Actress Pamela Anderson endorsed the chicken chain's choice to phase out suppliers that slit birds' throats while they are fully conscious and scald them to death in favour of suppliers who suffocate birds using an inert gas.

"It's very Canadian of them, very forward thinking and I'm very proud that," said the former Baywatch babe at a crowded KFC restaurant on Davie Street. "Canadian KFC was the first one to do it and hopefully everyone else follows suit."

Anderson entered the restaurant wearing sunglasses, a snug-fitting black PETA T-shirt, dark denim jeans and heels. Once at the counter the B.C. native ordered her first KFC vegetarian sandwich.


"Snug fitting black PETA T-shirt": she is showing off her compassion, both of them.


PETA spokesperson Nicole Matthews said the soy-based patty has all of the flavour and texture of real chicken but it's cholesterol and - most importantly - cruelty free. Matthews described Anderson's involvement as "critically important." "People have a warm reception for her image," she said.

Matthews said PETA plans to continue its five-year protest of KFC restaurants outside Canada until they make similar agreements.

Anderson had some advice for those yet to come on board. "Just look at what Canada has done and I think they need to follow suit," she said. "In the meantime boycott any KFC that doesn't follow the same methods and is still doing all the cruel stuff that they're doing."
Posted by: McZoid || 08/06/2008 00:00 || Comments || Link || E-Mail|| [6479 views] Top|| File under:
Paris Hilton responds to McCain, announces candidacy

Paris Hilton has finally responded to the taunting attack ad which so insensitively compared her to Barack Obama.

Paris shows that unlike either Obama or rival John McCain (to whom she refers herein as "that wrinkly white-haired guy"), that she can gracefully and eloquently explain complicated matters of energy policy...while wearing a bikini and heels and looking at magazines. "I'm not from the olden days and I'm not promising change like that other guy," she explained. "I'm just hot."

But though her aspirations may have been limited before, that all changed when McCain exploited her image in his ad. "Which I guess means I'm running for president," Hilton pledged.

Hilton then explains her energy plan, an incredible feat unto itself, as the heiress explodes all prejudices against her intellectual prowess by saying like 25 big words in a row without messing up.

If no one else has done so yet, I would like to be the first to endorse Paris Hilton for president of the United States.
Posted by: Fred || 08/06/2008 00:00 || Comments || Link || E-Mail|| [6469 views] Top|| File under:
Africa Horn
Two Italian hostages freed in Somalia
MOGADISHU -- Somali kidnappers released two Italian aid workers on Tuesday who had been held hostage since May, local elders and a peacekeeper said. One elder involved in ransom negotiations said the pair had left for neighbouring Kenya, and a Ugandan peacekeeper at Mogadishu airport confirmed that.

In Rome, Foreign Minister Franco Frattini said the two former hostages were in good health and were en route to Nairobi.

Jolanda Occhipinti and Giuliano Paganini were abducted on May 21 when Somali gunmen stormed the offices of the Rome-based group, Cooperazione Italiana Nord Sud (CINS).

Mohamed Hussein, a local worker at Mogadishu's international airport said he had seen the Italian man and woman arrive. "They were brought in a car with masked faces wearing dirty clothes which looked like they hadn't been washed since they were abducted three months ago," Hussein told Reuters.

A Ugandan peacekeeper at the airport confirmed the former hostages had flown to Kenya, but declined to be named. The clan elder, who also asked not to be named, said a ransom of between $700,000 and $1 million had been paid.
Posted by: Steve White || 08/06/2008 00:00 || Comments || Link || E-Mail|| [6474 views] Top|| File under: Islamic Courts
Renegade army officers stage coup in Mauritania
NOUAKCHOTT, Mauritania - Renegade army officers staged a coup Wednesday and detained Mauritania's president and prime minister, after they fired the desert country's top four military officials, the presidential spokesman said.


Perfect time to drop in a bunch of Paleos ...

President Sidi Ould Cheikh Abdallahi is being held by renegade soldiers at the presidential palace in Nouakchott, spokesman Abdoulaye Mamadouba said. Soldiers also detained Prime Minister Yahya Ould Ahmed Waqef, the spokesman said. State radio and television have gone off air, and witnesses said soldiers are deployed throughout the capital. No violence was immediately reported.

Abdallahi's civilian government took control from a military junta which seized power in a 2005 coup and and stepped down after 2007 elections.

No official reason was given for firing the military commanders, which were announced early Wednesday. Among those fired was army chief staff Gen. Mohamed Ould Sheikh Mohamed.

A Mauritanian lawmaker, Mohammed Al Mukhtar, told the Arab satellite television staiton Al-Jazeera by telephone that many of the country's people were supporting the takeover attempt. He described the government as "an authoritarian regime" and asserted that the president had "marginalized the majority in parliament."
Posted by: tu3031 || 08/06/2008 09:16 || Comments || Link || E-Mail|| [6471 views] Top|| File under:
Caribbean-Latin America
Red Cross: Colombia broke Geneva Conventions
GENEVA (AP) - The International Red Cross said Wednesday that Colombia broke the Geneva Conventions by deliberately using the humanitarian group's emblem during the covert military mission that freed Ingrid Betancourt and other hostages. New video footage of the operation contradicts an earlier claim by Colombia's government that the emblem was a last-minute addition to the daring ruse that rescued 15 hostages from the FARC rebel group last month, the Red Cross said.

"It seems to be a deliberate improper use of the emblem," said Anna Schaaf, a Red Cross spokesman, noting that is a violation of international law.


I can understand why they're unhappy. Then again, the ICRC hadn't done much to help free the hostages nor to ensure they had proper care. Listen to Ms. Betancourt and the other hostages and it's clear that FARC treated them miserably.

Use of the Red Cross symbol in a military operation violates the first Geneva Convention because it could damage the relief group's neutrality in conflicts, endangering medical personnel on the battlefield who are using the red cross for protection.

Colombia's government offered renewed apologies to the Red Cross, and President Alvaro Uribe blamed Colombia's military for not coming clean after an internal investigation. "Errors can be excused when they are in good faith. ... But the lie in an investigation of this importance for Colombia cannot be excused," Uribe told reporters Wednesday.

In the July 2 rescue, a team of Colombian military intelligence agents posing as members of a fake international humanitarian group airlifted the hostages safety, including Betancourt, a former Colombian presidential candidate, and three U.S. military contractors.

Uribe first apologized to the Red Cross in July after footage surfaced showing one member wearing the Red Cross emblem, but he described the incident as an unauthorized error by a nervous soldier. New video footage of the rescue aired by Colombian broadcaster RCN this week showed a rescuer already wearing the Red Cross insignia before boarding a helicopter at the start of the mission. RCN declined to say how it obtained the video.

The Geneva-based Red Cross said it had accepted Uribe's original explanation. "The situation is different for us now," Schaaf said. She said it is up to the Colombian government to take action against those responsible for misusing the symbol.
Posted by: Steve White || 08/06/2008 22:14 || Comments || Link || E-Mail|| [6499 views] Top|| File under:
Caucasus/Russia/Central Asia
Russia signals Georgia action
Russia indicated yesterday that it might take action if violence in the Georgian breakaway province of South Ossetia escalates. Last weekend six died in clashes between Georgian forces and separatist guerrillas in Tskhinvali, the South Ossetian capital.

Yuri Popov, a Russian special ambassador, said: "If events develop according to the worst-case violence scenario, Russia will not allow itself to remain indifferent," according to Interfax news agency.
Posted by: Steve White || 08/06/2008 00:00 || Comments || Link || E-Mail|| [6470 views] Top|| File under:
Great White North
Border patrol agent held at gunpoint
Wednesday, August 6, 2008
A U.S. Border Patrol agent was held at gunpoint Sunday night by members of the Mexican military who had crossed the border into Arizona, but the soldiers returned to Mexico without incident when backup agents responded to assist. Agents assigned to the Border Patrol station at Ajo, Ariz., said the Mexican soldiers crossed the international border in an isolated area about 100 miles southwest of Tucson and pointed rifles at the agent, who was not identified.


OK, Gringo, get your ass in the air or I'll blow your hands off."


It was unclear what the soldiers were doing in the United States, but U.S. law enforcement authorities have long said that current and former Mexican military personnel have been hired to protect drug and migrant smugglers.


Got too close to some one's ratline.


"Unfortunately, this sort of behavior by Mexican military personnel has been going on for years," union Local 2544 of the National Border Patrol Council (NBPC) said on its Web page. "They are never held accountable, and the United States government will undoubtedly brush this off as another case of 'Oh well, they didn't know they were in the United States.'


Riiight!


"It is fortunate that this incident didn't end in a very ugly gunfight," said the local's posting. The NBPC represents all nonsupervisory personnel among the agency's 16,000 agents.

Border Patrol spokesman Michael Friel did not return calls for comment Tuesday.

State Department spokeswoman Nicole Thompson said Tuesday that the department had no information on the incident, and referred further questions to the Border Patrol. "It is not an incident that we are aware of," she said.

Ricardo Alday, spokesman at the Mexican Embassy in Washington, said Tuesday that Mexico and the United States are engaged in "an all-out struggle to deter criminal organizations from operating on both sides of our common border." "Law enforcement operations have led, from time to time, to innocent incursions by both U.S. and Mexican law enforcement personnel and military units into the territory of both nations, and in particular along non-demarcated areas of our border," he said.
Posted by: Deacon Blues || 08/06/2008 12:16 || Comments || Link || E-Mail|| [6478 views] Top|| File under:
Home Front: Politix
Gravel goes insane, urges crowd to stalk federal prosecutor
Seems he thinks Sammy got a raw deal...


Former Democratic presidential candidate Mike Gravel was caught on tape last week telling a crowd in Washington, D.C., that they should harass a federal prosecutor who helped bring criminal contempt charges against a Palestinian activist.


Geez, we won't have a chance to vote for this guy? What a shame...


In the tape, Gravel can be heard telling people to pressure Gordon Kromberg, an assistant U.S. attorney in the eastern district of Virginia, to drop the charges against Sami Al-Arian.


Sure. Sammy's pure as the driven snow...


"Find out where he lives, find out where his kids go to school, find out where his office is, picket him all the time," Gravel said, in an audio tape obtained by the Investigative Project on Terrorism and provided to FOX News."Call him a racist in signs if you see him. Call him an injustice. Call him whatever you want to call him, but in his face all the time."
Good move, Mike. Antagonize the Justice Department. They certainly couldn't find a way to hang you out to dry. Ask your buddy, Ted Stevens...
Al-Arian is a former Florida professor who in 2006 pleaded guilty to providing goods and services to the Palestinian Islamic Jihad. Prosecutors had tried him on more serious charges, but that ended in a hung jury, so Al-Arian took a plea. He later was charged with contempt for refusing to testify before a grand jury in Virginia.

Gravel told FOX News that he doesn't want people to break the law and that he personally wouldn't do the things he's recommended — but that it could be an effective way to change the behavior of U.S. officials.


Big mouth...small balls.


"How do you deal with this kind of an injustice? I wouldn't protest. I don't believe in protesting. I think it demonstrates the failure of representative government. My answer to that problem is, I want to empower you as a lawmaker. … Don't rely on your elected officials," the former senator said.

Some terror analysts don't buy that explanation. "The question is whether he crossed the line in saying 'find out where his kids go to school,'" said counter-terrorism expert Steve Emerson. "That to my mind and to government officials including those in the FBI crosses the line into a direct veiled threat." He said the evidence at the Al-Arian trial "overwhelming showed and incontrovertibly demonstrated that he was head of the Islamic Jihad network in the United States."

Kromberg's boss, U.S. Attorney Chuck Rosenberg, wouldn't comment on Gravel's statement, but he lauded Kromberg's record in a statement."Gordon Kromberg is a dedicated, talented and scrupulously fair prosecutor. Further, when we decide to prosecute an individual, that decision is based strictly on the facts and the law, and in the pursuit of justice, period," he said.

Al-Arian is still sitting in a Virginia jail. He's also been ordered deported, but the United States still is searching for a country that will take him.


Popular guy, that Sammy...
Posted by: tu3031 || 08/06/2008 09:32 || Comments || Link || E-Mail|| [6477 views] Top|| File under: Islamic Jihad
Obama's Muslim-Outreach Adviser Resigns
The Obama campaign is trying to strike a balance between courting Muslim American voters and dispelling rumors intended by some to link the candidate to radical Islam. Sen. Obama is a Christian.


errrr, no. He's been a twenty-year member of a racist black liberation theology church that appears to hate Whitey more than they love Jesus. Not Christian in my book


The eight-year-old connection between Mr. Asbahi and Mr. Said was raised last week by the Global Muslim Brotherhood Daily Report, which is published by a Washington think tank and chronicles the activities of the Muslim Brotherhood, a world-wide fundamentalist group based in Egypt. Other Web sites, some pro-Republican and others critical of fundamentalist Islam, also have reported on the background of Mr. Asbahi. He is a frequent speaker before several groups in the U.S. that scholars have associated with the Muslim Brotherhood.

The Justice Department named Mr. Said an unindicted co-conspirator in the racketeering trial last year of several alleged Hamas fund-raisers, which ended in a mistrial. He has also been identified as a leading member of the group in news reports going back to 1993.

Mr. Said is the imam at the Bridgeview Mosque in Bridge-view, Ill., outside Chicago. He left the board of the Islamic fund in 2005, Securities and Exchange Commission filings state. A message left for Mr. Said at the mosque was not returned.
Posted by: Frank G || 08/06/2008 04:40 || Comments || Link || E-Mail|| [6478 views] Top|| File under:
Self-deportation program kicks off with few takers
Wanted: Illegal immigrants with clean records who have ignored court orders to leave the country. Immigration officials are standing by to help you leave the country. No jail. No joke.

That invitation drew hardly any takers Tuesday on the first day of a new federal "self-deportation" program that offered 457,000 eligible illegal immigrants the chance to turn themselves in, get their affairs in order and leave the country without being detained.

The tepid response only reinforced doubts about an idea that has drawn criticism and even ridicule from both sides of the immigration debate.

"You would have to be crazy -- who would want to turn themselves in?" said Angel Martinez, a construction worker who waited Tuesday outside ICE's Charlotte, North Carolina, office while his son visited a friend detained on immigration violations.


"Nobody wants to go back," said Martinez, who came to the U.S. illegally 15 years ago from Mexico City. "We risked everything to get here for a reason."

The offer from the U.S. Immigration and Customs Enforcement runs through Aug. 22 in Santa Ana, California; San Diego, California; Chicago, Illinois; Phoenix, Arizona and Charlotte, as part of the agency's new Scheduled Departure Program. It could be expanded nationwide if successful.

Agents were waiting to speed people through the process -- which grants participants up to three months to get their affairs in order and provides the comfort of knowing their homes won't be raided.

But by Tuesday afternoon, only one person -- in Phoenix -- took the offer, according to an ICE official who spoke on condition of anonymity because not all the numbers are in. Officials in the other cities said they had no takers by mid-afternoon.

"Are people actually doing it? I really find it hard to believe," said Wendy Chavez, 22, of Anaheim, who took her mother for a citizenship test.

An ICE advertising campaign being launched Wednesday targets so-called immigration "fugitives," illegal immigrants who got caught and ignored a judge's order to leave but avoided other trouble with the law.

Of the nation's estimated 12 million illegal immigrants, about 572,000 are fugitives, although about 20 percent of them are ineligible to participate because they have criminal histories, officials said.

By turning themselves in, immigrants can also avoid spending weeks, months or possibly years in detention centers as their cases are processed.

The program "gives you time to make arrangements and take care of your personal matters," the ad reads. "It is a way for you to plan your return home."

When ICE agents arrive at a home to arrest a fugitive, they often find relatives and friends who are in the U.S. illegally but haven't been ordered home. Those people may get deported too.

Robin Baker, who heads ICE's detention and removal operations in San Diego, said participants in the program get up to 90 days to put their affairs in order, possibly longer, after turning themselves in. They are asked to check in with U.S. officials after leaving the country to let authorities know they kept their promise.

"We understand the impact it has on them when we knock on their doors early in the morning and take them out of their homes," he said. "This allows them to leave on their own terms."

And fugitives who aren't from Mexico are likely to get another benefit: A one-way plane ticket home if they can't afford the trip, just like immigrants arrested in raids. For Mexicans who are deported, ICE will consider paying bus fare to the border.

The program could also ease pressure on immigration courts and detention centers, which have been crowded by the Bush administration's immigration crackdown at homes, factories and offices.

Juan Laguna, a Santa Ana immigration attorney, said some of his clients might be interested.

"They don't want their children to go through the trauma of being arrested in the morning," he said outside ICE offices Tuesday.

Some may sign up for the program to improve their standing with the government in case they ever seek to return legally, Laguna said. The ad says surrendering to authorities will be "noted by ICE as a factor in your immigration records."

One anti-illegal immigration group welcomed the effort. Ira Mehlman, spokesman for the Federation for American Immigration Reform, said taxpayers would save money if even only a few surrender because ICE won't have to look for them.

The ad campaign targets ethnic media in the five cities, starting with the Prensa Hispana newspaper in Phoenix. In Chicago, ICE planned ads in La Raza, the city's largest Spanish-language weekly, and on Spanish- and Polish-language radio.

ICE officials hesitated to predict turnout but Robert Alfieri, supervisory deportations officer in Charlotte, had a message for critics: "For anyone to say no one will do it, that's absolutely wrong. We've already had one taker so far."

Posted by: gorb || 08/06/2008 04:32 || Comments || Link || E-Mail|| [6482 views] Top|| File under:
McCain Calls to Build 45 Nuclear Plants
After dueling for days with Sen. Barack Obama, D-Ill., over whether to allow offshore oil drilling and how much to inflate tires, Sen. John McCain today turned the discussion nuclear.

The Arizona Republican toured the 20-year-old Enrico Fermi Nuclear Plant near Detroit today in a campaign effort to portray himself as an energy problem solver. McCain used the visit to the plant to highlight his call to build dozens of new atomic power plants in the United States and to distinguish himself from his likely Democratic opponent.

"I proposed a plan to build 45 new nuclear plants before the year 2030. And that would provide 700,000 jobs for American workers," McCain told the crowd of reporters that gathered at the plant.

McCain said he believes nuclear power is a viable way to produce electricity and decrease America's reliance on foreign oil. Some experts agree.

"The 40 or so power plants are consistent with some of our analysis and what would be required to the next 20 to 30 years to provide electricity at a reasonable cost," said Chris Larsen of the Electric Power Research Institute.

McCain accused Obama of opposing expanding the use of nuclear power. "Sen. Obama has said that expanding our nuclear power plants 'doesn't make sense for America,'" McCain said. "He also says no to nuclear storage and no to reprocessing. I could not disagree more."

However, Obama does not completely oppose more nuclear power plants. Instead, he favors going forward only at a time when it's proven that it can be done safely. McCain said that the time is now. "My experience with nuclear power goes back many years to being stationed on the first nuclear powered aircraft carrier [the USS Enterprise]," McCain said. "I knew it was safe then and I know it's safe now."

The McCain campaign believes it is scoring points with voters by hitting Obama hard on the issue of energy. McCain strategists have tried to brand Obama as entirely opposed to nuclear power and offshore oil drilling. This week, McCain ridiculed Obama for his comments that, by inflating your tires, Americans can improve gas mileage. "Instead of calling on his party's leadership to return to Congress and carve out an 'all of the above' approach to America's energy crisis, Barack Obama would rather tell commuters to inflate their car tires," McCain campaign spokesman Tucker Bounds said. "Barack Obama does not have the judgment or experience to understand that Americans aren't choosing between offshore drilling and inflating their car tires -- they're demanding action now."

The Sierra Club released a video today in which the environmental group claimed that McCain prohibited nuclear waste to pass through his home state of Arizona. But the clip of McCain the group used to back up the claim stopped short, before McCain added the comment, "I think it can be made safe."
Posted by: Steve White || 08/06/2008 00:00 || Comments || Link || E-Mail|| [6517 views] Top|| File under:
Obama: Stronger dollar would ease energy costs
U.S. presidential candidate Barack Obama said on Tuesday that the softness in the dollar was contributing to higher costs for gasoline and if it were to rise that would ease some of the problem with costly fuel. "If we had a strengthening dollar, that would help," Obama, a Democratic senator from Illinois, told a town hall forum in Parma, Ohio.

He spoke in response to a question about whether he thought the United States should go back on the gold standard. Obama said he did not favor that but said the best way to help the dollar would be to improve the U.S. economy. "The way to strengthen the dollar is for us to get our economy back in shape," he said.


So, B.O., what're y'gonna do to make the U.S. competitive again?
Posted by: Fred || 08/06/2008 00:00 || Comments || Link || E-Mail|| [6473 views] Top|| File under:
India-Pakistan
Indian army orders additional BrahMos cruise missiles
The Indian army has ordered an additional batch of BrahMos supersonic cruise missiles from the Russian-Indian BrahMos Aerospace joint venture, the company's CEO said Tuesday.

"The army leadership realizes that weaponry such as the BrahMos missiles will ensure victory to the country which posses it in any conflict," Sivathanu Pillai, who is also the managing director of BrahMos Aerospace, said without disclosing the exact size of the order.

The BrahMos missile has a range of 290 km (180 miles) and can carry a conventional warhead of up to 300 kg (660 pounds). It can hit ground targets flying at an altitude as low as 10 meters (30 feet) and has a top speed of Mach 2.8, which is about three times faster than the U.S.-made subsonic Tomahawk cruise missile.

Pillai said the recent acquisition of an assembly plant in the state of Kerala from Kerala Hightech Industries Ltd in addition to the main plant in Hyderabad, would allow the company to increase production to 50 BrahMos missiles a year and fulfill the army orders on schedule.

Established in 1998, BrahMos Aerospace designs, produces and markets supersonic missiles, whose sea-based and land-based versions have been successfully tested and put into service with the Indian army and navy.

Pillai said in June that the company had finished the development of the airborne version of the BrahMos missile and the Indian air force had chosen SU-30 MKI Flanker-H multirole fighter as a trial platform for the missile.

Experts estimate that India could purchase up to 1,000 BrahMos missiles for its armed forces in the next decade, and export 2,000 to other countries during the same period.
Posted by: john frum || 08/06/2008 00:00 || Comments || Link || E-Mail|| [6473 views] Top|| File under:
Israel-Palestine-Jordan
Mofaz joins race to replace Olmert
Shaul Mofaz, Israel's Iranian-born deputy premier, launched a campaign on Tuesday to succeed scandal-struck Ehud Olmert as prime minister with a vow to put the country's security at the top of his agenda.

Mofaz, 59, who, if elected, would become the country's first prime minister not born in Europe or in territory now Israel, announced he would be running in a September 17 leadership contest being held by the ruling Kadima party.

Opinion polls show Mofaz trailing closely behind Foreign Minister Tzipi Livni, Israel's top peace negotiator with the Palestinians, though some party loyalists feel Mofaz's military past could tip the contest in his favor.


Posted by: Fred || 08/06/2008 00:00 || Comments || Link || E-Mail|| [6469 views] Top|| File under:
Science & Technology
Ultracapacitor Announcement and a Smackdown
A Texas startup says that it has taken a big step toward high-volume production of an ultracapacitor-based energy-storage system that, if claims hold true, would far outperform the best lithium-ion batteries on the market.

Dick Weir...chief executive of EEStor

[who used to be with IBM]

...says that...results suggest that the materials can be made at a high-enough grade to meet the company's performance goals...can withstand the extreme voltages needed for high energy storage....The company also says that the solid-state device will be safer and longer lasting, and will have the ability to recharge in less than five minutes. Toronto-based ZENN Motor, an EEStor investor and customer, says that it's developing an EESU-powered car with a top speed of 80 miles per hour and a 250-mile range. It hopes to launch the vehicle, which the company says will be inexpensive, in the fall of 2009.

... skepticism in the research community is high. At the EESU's core is a ceramic material consisting of a barium titanate powder that is coated with aluminum oxide and a type of glass material....


[skeptics worry whether the product can hold up under intense use]


EEStor has won support from...Lockheed Martin...Kleiner Perkins Caufield & Byers... and former Dell Computer chairman Morton Topfer. The company is also in serious talks with potential partners in the solar and wind industry....the company is working toward commercial production "as soon as possible in 2009," although when asked, he gave no specific date.
----------------------
Other companies are doing similar work, e.g. MaxwellTechnologies and Enable IPC Corporation
Posted by: mhw || 08/06/2008 09:40 || Comments || Link || E-Mail|| [6513 views] Top|| File under:
11 Charged With Massive Identity Theft
Launching the U.S. Justice Department's largest identity-theft case, federal prosecutors said Tuesday that they have charged 11 people with stealing and selling 40 million credit-card and debit-card numbers obtained from several major U.S. retailers.

The targeted retailers include TJX Cos., BJ's Wholesale Club Inc., OfficeMax Inc., Boston Market, Barnes & Noble Inc., Sports Authority Inc. and DSW Inc., prosecutors said. "This is the single largest and most complex identity-theft case ever charged, " U.S. Attorney General Michael Mukasey said during a press conference in Boston, where some of the charges were filed. Prosecutors have filed other charges in San Diego and New York.

The identity-theft ring caused "widespread losses by banks, retailers and consumers," Mukasey said.



The data thefts date back to 2003 and continued through this year, prosecutors said in court filings.

Officials said it was difficult to quantify the total financial impact of the thefts, but estimated losses of at least tens of millions of dollars. The data thefts date back to 2003 and continued through this year, prosecutors said in court filings.

In charges filed in Boston, prosecutors allege that three defendants hacked into the wireless computer networks of nine major retailers and installed computer programs that captured consumers' credit-card numbers and other account information. The defendants allegedly concealed the credit-card data in computer servers they controlled in Eastern Europe and the United States.

Prosecutors allege that the defendants sold the credit-card data over the Internet to others who encoded the stolen information onto blank cards and used those cards to withdraw tens of thousands of dollars at a time from ATM machines.

In related charges filed in San Diego, prosecutors charged eight people with operating an international distribution ring of stolen credit and debit cards. The San Diego indictment alleges that one of the defendants alone received $11 million in proceeds from selling stolen credit-card information. Prosecutors said three of the people charged in the theft are U.S. citizens. Others are from Estonia, Ukraine, China and Belarus. Some of the defendants are also facing identity-theft charges in New York for allegedly hacking into the computer network of the Dave & Buster's restaurant chain.

One of the leading defendants, Albert "Segvec" Gonzalez of Miami, faces life in prison for his alleged role in the scheme. He faces several charges including computer fraud, wire fraud and aggravated identity theft.

Mukasey said the charges sent a clear message to would-be identity thieves: " We will track you down wherever you are in the world," he said.
Posted by: Fred || 08/06/2008 00:00 || Comments || Link || E-Mail|| [6473 views] Top|| File under:
Southeast Asia
Christians in Indonesia rally over shariah
About 1,000 people from a Christian group in Indonesia's Papua province held a rally on Tuesday to protest against any implementation of Islamic law in the province where an increasing number of Muslims have settled. The protesters, some wearing headbands with white crosses and carrying banners saying "Papua, shariah no", also said they rejected the establishment of Islamic boarding schools and Islamic banking in the remote eastern province. "We reject shariah implementation in Indonesia in general and especially in Papua," Pastor Salmon Jumame told the crowd.
Posted by: Fred || 08/06/2008 00:00 || Comments || Link || E-Mail|| [6480 views] Top|| File under: Global Jihad
Home Front Economy
Fed Keeps Rate at 2%
Aug. 5 (Bloomberg) -- The Federal Reserve kept its benchmark interest rate at 2 percent and signaled that weak employment and financial instability will delay any increase in borrowing costs.

``Labor markets have softened further,'' the Federal Open Market Committee said in a statement today in Washington. ``Tight credit conditions, the ongoing housing contraction, and elevated energy prices are likely to weigh on economic growth.''

Stocks extended gains on speculation that policy makers will leave the rate unchanged in coming months. Officials said they still expect inflation to slow, while acknowledging that the outlook for prices is ``highly uncertain.''

``This says the Fed is on the hold for the rest of the year,'' said John Silvia, chief economist at Wachovia Corp. in Charlotte, North Carolina, and a former chief economist at the Senate Banking Committee. ``The next move may be up, but it won't occur for a while.''

Dallas Fed President Richard Fisher dissented for a fifth time this year, preferring an increase. ``Although downside risks to growth remain, the upside risks to inflation are also of significant concern to the committee,'' the statement said.
Posted by: Steve White || 08/06/2008 00:00 || Comments || Link || E-Mail|| [6472 views] Top|| File under:
Who's in the News
60
[untagged]
7
Govt of Pakistan
6
TTP
4
al-Qaeda
3
ISI
3
Iraqi Insurgency
3
Govt of Syria
2
Mahdi Army
2
Taliban
2
al-Qaeda in Iraq
1
Islamic Jihad
1
Hezbollah
1
Global Jihad
1
Govt of Iran
1
Govt of Sudan
1
Hamas
1
al-Qaeda in North Africa
1
Islamic Courts
Bookmark
E-Mail Me
The Classics
The O Club
Rantburg Store
The Bloids
The Never-ending Story
Thugburg
Gulf War I
The Way We Were
Bio
Merry-Go-Blog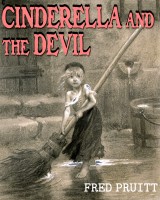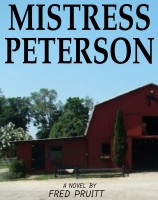 On Sale now!


A multi-volume chronology and reference guide set detailing three years of the Mexican Drug War between 2010 and 2012.

Rantburg.com and borderlandbeat.com correspondent and author Chris Covert presents his first non-fiction work detailing the drug and gang related violence in Mexico.

Chris gives us Mexican press dispatches of drug and gang war violence over three years, presented in a multi volume set intended to chronicle the death, violence and mayhem which has dominated Mexico for six years.
Click here for more information


Meet the Mods
In no particular order...


Steve White
Seafarious
Pappy
lotp
Scooter McGruder
john frum
tu3031
badanov
sherry
ryuge
GolfBravoUSMC
Bright Pebbles
trailing wife
Gloria
Fred
Besoeker
Glenmore
Frank G
3dc
Skidmark
Alaska Paul



Better than the average link...



Rantburg was assembled from recycled algorithms in the United States of America. No trees were destroyed in the production of this weblog. We did hurt some, though. Sorry.
44.200.137.63

Help keep the Burg running! Paypal: