'No charges' angers man shot by cop
A man shot five times by police while he was in a booze-fuelled rage said he is disgusted charges against the officer won't be laid. Tony Fehr, 24, said he was drunk and out-of-control after fighting with his wife and had just cut off his ring finger with a samurai sword when he was shot by a police officer on April 15.


"Toody! He chopped off his finger!"
"Shoot, Muldoon! Shoot!"

"I don't think it's right someone can shoot someone five times and get away with it," he said. "I was drunk and I had kind of lost control but they could have handled it totally differently."

I suppose they could have beat you silly, but there was the little matter of that bloody sword you kept threatening them with ...

"I wuz just funnin' with 'em! That sword wudn't loaded!"

Following an investigation by the Edmonton Crown Prosecutor's office, it was determined yesterday no charges would be laid against the officer or Fehr. Calgary police refused comment.


Albertans have common sense.

They seem kind of taciturn, though. I probably coulda come up with a few comments for the delectation of the press.

At the time of the shooting, police Chief Jack Beaton said an officer, who sources identified as Kim Brochu, ordered Fehr to drop the sword and step back outside a home on 47 Ave. N.W.


"Drop the sword and come out withcher hands up!"

When he allegedly refused,


"You'll never take me alive, coppers!"

Brochu shot Fehr twice.


[BANG!] "Ow!"
[BANG!] "Ow!"

Beaton said two more cops arrived, but the man still refused to put the bloody weapon down, prompting Brochu to fire two more shots.


[BANG!] "Ow!"
[BANG!] "Ow!"

A fifth shot was fired when Fehr continued to advance, said Beaton at the time.


"Look out, Toody!" [BANG!]

Fehr said the incident was a blur until he was pepper sprayed.


"Then I sobered up pretty quick."

"After I cut off my finger I don't remember much until I was pepper-sprayed and that totally woke me up."


I was shit-faced drunk, is the reason.

Fehr was shot in the arm, hip, stomach and groin.


"My arm! You shot me in the arm!"

"It's been very hard to walk and to work and find an income."


"People just don't wanna hire a drunk with a missing finger who looks like a Swiss cheese. An' it's all their fault!"

Fehr said officers also refused to return his finger, claiming they needed it as evidence.


cold, that is. saved the taxpayers a lot of money for the surgery, tho.
Posted by: lotp || 03/19/2006 00:00 || Comments || Link || E-Mail|| [6465 views] Top|| File under:
Bangladesh
Newly married girl strangled in Khulna
Mar 18: A newly married girl was strangled to death allegedly by her husband and in-laws at his house at Mujgunni Uttarpara area in Khulna city on Friday night for dowry. The victim was identified as Sultana Parveen Soma, 22, wife of Golam Kibria of Mujgunni Uttarpara area.

It has been alleged that Soma used to be tortured by her husband and in-laws for dowry since her marriage to Kibria about four months back. The husband demanded Taka 2 lakhs in cash, a fridge and a colour television as dowry from her parents who were not able to meet the demands immediately.


Dang, all we got was a wedding reception.

Not getting the dowry, the angry husband Kibria and his close relations choked her to death and hanged the body from the ceiling fan with a scarf, said the brothers of the victim.


Everytime I try to hang something from a ceiling fan it comes crashing down with the surrounding plaster board ...

Soma's brother Sheikh Shaheen has lodged a murder case with Khalishpur police station against her husband and five others. Police have arrested FIR named accused Kibria's sister Mini and her husband Ali Akbor. Four other accused have gone into hiding since the incident.
Posted by: Steve White || 03/19/2006 00:00 || Comments || Link || E-Mail|| [6464 views] Top|| File under:
Caribbean-Latin America
Wives of Political Prisoners March in Cuba
HAVANA (AP) - The wives and mothers of about two dozen political prisoners marched Saturday along several of the city's main avenues, singing hymns and carrying signs reading ``amnesty'' to commemorate the third anniversary of the crackdown that put their husbands behind bars.


Surprise meter jumped when I saw this in the Guardian.

Authorities did not interfere with the march by the ``Ladies in White,'' as the women have become known for their frequent marches to draw attention to their husbands' plight. Dressed all in white as is their tradition, the women carried gladiolas as they walked along Havana's thoroughfares.

``We would never have thought this would go on for so long,'' said Laura Pollan, wife of Hector Maseda, a political prisoner who was among 75 people rounded up on March 18, 2003. He was sentenced to 20 years. ``We will continue to fight as long as he remains in prison,'' Pollan said.

The Cuban government has said the arrests were needed to protect the nation from ``mercenaries'' paid from abroad to undermine the socialist system. Cuba accused the 75 of working with the United States to undermine Castro's government - charges the activists and Washington deny. Fifteen of the original 75 have since been released on medical parole.
Posted by: Steve White || 03/19/2006 00:00 || Comments || Link || E-Mail|| [6468 views] Top|| File under:
China 'ready' for energy co-operation with US
China's government has said it is willing to work with the US on future oil, gas and renewable energy projects, as well as on global energy security issues.

"In the field of energy, China and the US are not competitors," Qin Gang, foreign ministry spokesperson, said during a press briefing. "China stands ready to co-operate with the US and other countries … on the basis of equality and mutual benefit."

Mr Qin was responding to comments earlier this week by Dick Lugar, the influential US Senator, who said it was crucial for Washington to broaden its energy co-operation with China and India. US energy dependence was "the albatross" of its national security, he said.

China's pursuit of resources around the world, including in countries shunned by the west – such as Iran, Sudan and Burma – has caused friction with the US and anger in Congress.

"There is great potential for the two countries and an extensive range of areas for co-operation," said Mr Qin. "We must have a very active approach."

Mr Qin did not give further details. Mr Lugar, who chairs the Senate foreign relations committee, had suggested the US needed to expand international co-operation to prepare for major disruptions in oil supply. Beijing has been mapping out plans to store oil in strategic reserves at four main locations around the country.

I rather suspect they've gone beyond the mapping out stage.

Han Xiaoping, CEO of Falcon Power, an energy consultancy in Beijing, said the US and China should work together on natural gas exploration, perhaps with American companies becoming more active in China. "Not co-operating will allow natural gas prices to stay high, causing losses for both countries," he said.

Sergei Razov, Russia's ambassador to Beijing, said the two countries were continuing discussions on a possible oil pipeline from Siberia to supply China. He said Russia planned to transport 15m tons of crude oil to China by rail this year.

Mr Razov said other talks had focused on Russia exporting natural gas to its neighbour and the two jointly developing nuclear power. Energy issues are expected to top the agenda when Russian President Vladimir Putin's visits Beijing next week.
The US must expand international co-ordination of energy issues, especially with China and India, to address concerns about growing global competition for energy resources, the chairman of the Senate foreign relations committee said on Monday.

In a speech in Washington, Dick Lugar, the influential Republican senator, warned: "No one who is honestly assessing the decline of American leverage around the world due to energy dependence can fail to see that energy is the albatross of US national security."

His remarks highlight the extent to which energy security has moved rapidly up the US political agenda, driven by an unusual coalition of interests. These include national security specialists concerned about US reliance on foreign oil in troubled parts of the world, environmentalists and unions keen to create jobs in the US by developing alternative energy sources.

Political interest in the issue was underlined by President George W. Bush's unexpected comments in his State of the Union speech in January, when the former oil executive warned that the US "was addicted to oil".

Mr Lugar on Monday called that phrase a "seminal moment in American history, when a US president said something contrary to expectations," and compared it with "President Nixon using his anti-communist credentials to open up China".

As debate about Iran's nuclear ambitions shifts to the United Nations Security Council, Mr Lugar highlighted the dangers of transferring billions of dollars to unaccountable regimes and warned that economic sanctions against Iran might not work.

"Iran has been anticipating a crisis by accumulating funds [from high oil prices], so if they shut off oil supplies it could have savings to draw down for a long period of time. That is not well recognised and allows Iran and other states a degree of invulnerability to economic sanctions," he said.

Mr Lugar noted that 77 per cent of the world's oil supply was controlled by foreign governments, and that the US paid 17 per cent more for its energy in 2005 than the year before. Energy costs now account for a third of the US trade deficit. He predicted that the US would spend $320bn on oil imports this year.

To reduce US vulnerability he said he would introduce an Energy Diplomacy and Security Act this week to expand international co-operation to "enhance preparedness for major disruptions in oil supplies".
Posted by: lotp || 03/19/2006 00:00 || Comments || Link || E-Mail|| [6468 views] Top|| File under:
Down Under
Cyclone Larry headed for Australia
Fingers crossed for our friends and allies in Oz. Let us know how we can help. This is the link from Tim Blair's blog, feel free to post other links as appropriate. Good luck, mates.
Posted by: Seafarious || 03/19/2006 09:36 || Comments || Link || E-Mail|| [6477 views] Top|| File under:
Europe
Exit Polls Give Belarus Imcumbent Lead
Exit poll results gave hard-line incumbent Alexander Lukashenko an overwhelming lead in Sunday's presidential vote in the former Soviet republic of Belarus, and the opposition candidate said he would not recognize the results. The statement by opposition candidate Alexander Milinkevich stoked concerns of a violent confrontation between police and opposition supporters. Milinkevich called on supporters to gather in protest despite a ban on election-day gatherings.
Posted by: Fred || 03/19/2006 10:36 || Comments || Link || E-Mail|| [6463 views] Top|| File under:
Cops clash with students over jobs plan in France
PARIS -- Police loosed water cannons and tear gas on rioting students and activists who rampaged through a McDonald's and attacked storefronts in the capital Saturday, as demonstrations against a plan to relax job protections spread in a widening arc across France. The protests, which drew about 500,000 in some 160 cities across the country, were the biggest show yet of escalating anger that is testing the strength of the conservative

*snicker*

government before elections next year.

McDonald's melee
In Paris, seven officers and 17 protesters were injured in two melees at the close of the march, at the Place de la Nation in eastern Paris and the Sorbonne University. Police said they arrested 156 people in the French capital. Four cars were set afire, police said, and a McDonald's restaurant was attacked along with storefronts. Tensions escalated late Saturday as about 500 yoots moved on to the Sorbonne, trying to break through blockades erected after police stormed the Paris landmark a week ago to dislodge occupying students. The university has become a symbol of the protest. Police turned water cannons on the protesters at the Sorbonne and were seen throwing youths to the ground, hitting them and dragging them into vans.


Remember: the Sorbonne students are the 'best and brightest' in France. They're the one who are virtually guaranteed jobs and an upper-middle class life.

''Liberate the Sorbonne!'' some protesters shouted. ''Police everywhere, justice nowhere.''


I saw a few reports from last week's festivities at the Sorbonne that the original organizers intended everything to stay peaceful, but that (unsurprisingly) some of the anarchist/let's break stuff and blame The Man types infiltrated and made a real mess of things, even destroying a (small) part of the school's rare books collection.

The anarchist crowd being large and, um, unusually well organized ...


Gap torched in Paris
In an apparent effort to set fire to a police van serving as a blockade, protesters instead torched the entrance of a nearby Gap, engulfing the small porch in flames. With commerce snarled in some cities, people asked whether Prime Minister Dominique de Villepin who is a man would stand firm

*snicker*

on implementing the change he says is needed to encourage hiring. The usually outspoken leader was silent Saturday.


Hey Dom...how does it feel to walk in Dubya's shoes for a kilometer or two? You *know* what you're doing will cause pain. But you also know that it *must* be done.

Protest organizers urged President Jacques Chirac on Saturday to prevent the law from taking effect as expected in April. The group issued an ultimatum, saying it expects an answer by Monday, when leaders will decide whether to continue protests that have paralyzed at least 16 universities and dominated political discourse for weeks. ''We give them two days to see if they understand the message we've sent,'' said Rene Jouan of the CFDT union. Critics say the contract abolishes labor protections crucial

*snicker*

to the social fabric.

''Aren't we the future of France?'' asked Aurelie Silan, a 20-year-old student who joined a river of protesters in Paris.


Sure, Aurelie, if you wanna call that a future.

Sure you are, you silly git. Now smile and ask me if I'd like fries with that.

You're the bestest and brightest, Aurelie.

Can't imagine why employers wouldn't want to hire this rabble!
Posted by: ryuge || 03/19/2006 06:54 || Comments || Link || E-Mail|| [6465 views] Top|| File under:
French protesters issue job ultimatum
Half a million protesters took to the streets across France to demand the scrapping of a new law they fear will erode job security. Trade union and student leaders gave the government 48 hours to comply. Issuing their ultimatum on Saturday, the leaders said they might decide on a one-day general strike unless the government withdrew the law by Monday evening.

The leaders said Jacques Chirac, the French president, and Dominique de Villepin, the prime minister, would "bear full responsibility for social tensions that might follow" if they failed to meet the deadline. The marches were mostly festive and peaceful, but dozens of youths pelted police with missiles, set a car ablaze and smashed a shop window at the end of the main protest in Paris. Police cleared them from the Place de la Nation with many rounds of teargas. Scattered violence was also reported in Marseille, Rennes and Lille, where police also charged and teargassed crowds.

"This is an ultimatum," said Rene Valadon, confederal secretary of the Force Ouvriere union, after union and student leaders met following the third nationwide protest in six weeks. "The government and the president have 48 hours to decide."
Posted by: Fred || 03/19/2006 00:00 || Comments || Link || E-Mail|| [6482 views] Top|| File under:
Belarussians fill streets on eve of poll
Thousands of Belarussians have staged the largest opposition rally in years on the eve of an election, with the president threatening protesters. Alexander Lukashenko, accused in the West of human rights violations in 12 years in power, is all but certain to easily defeat three challengers, two from the small liberal opposition.

Alexander Milinkevich, the main opposition hopeful, accuses Lukashenko of preparing to rig the vote. The European Union, which has sanctions in place against Belarussian officials, expressed concern over a "lack of freedom". About 6000 people massed on the outskirts of the capital, Minsk, for a rock concert, waving the EU flag and the traditional red-and-white national colours banned by Lukashenko. Those in attendance chanted "Freedom!" and "Long Live Belarus!" Milinkevich told supporters to take to the streets after the polls closed, as Ukrainians did in the 2004 Orange Revolution, to keep the count honest despite official warnings that public order violations would be treated as terrorism.
Posted by: Fred || 03/19/2006 00:00 || Comments || Link || E-Mail|| [6463 views] Top|| File under:
India-Pakistan
2007 to be 'Visit Pakistan Year'
Peshawar: The Pakistan government has decided to celebrate 2007 as the "Visit Pakistan Year" in a bid to attract foreign tourists and promote the country's tourism industry, the country's Tourism Minister Dr Ghazi Gulab Jamal said.

The country is also mulling to open the route that Alexander the Great used during his invasion of sub-continent.

The federal tourism ministry has planned a number of events to further boost and attract domestic as well as international tourists to visit and explore the inspiring tourism sites of the country, The News quoted Jamal as saying in an interview with a news agency.

He that said Pakistan was gifted with rich cultural and natural beauty, which was a great source of inspiration for the foreign tourist to visit and explore it.

As tourism had become an industry, it needed more attention towards its promotion to make it a productive tool in the development of national economy, the minister said while stressing on the need on the role of local community in improving the industry by extending visitors maximum care and love.

According to the minister, establishing skiing resort in the northern areas, Ghandara week and Sufi festivals were the major events planned to attract local and foreign tourists.
Posted by: john || 03/19/2006 12:00 || Comments || Link || E-Mail|| [6470 views] Top|| File under:
Ahmadiyya Imam, four others charged with 'blasphemy'
LAHORE: The Imam of the Ahmadiyya community, Mirza Masroor Ahmad and four workers at a monthly Ahmadi magazine for women have been charged with blasphemy for referring to quotes from the Quran and Hadith, Daily Times has learnt.


Having been declared infidels by the Qazi bunch, the Ahmadis aren't allowed to refer to the Koran and the Hadith. They're expected to make do with comic books and limericks. They're not allowed to call their mosques "mosques." They're "places of worship," or maybe "pool halls."

According to a copy of the FIR registered on January 5, 2006, at Tando Adam police station, the Ahmadiyya Imam, Mirza Khalil Ahmed Qamar (editor of monthly magazine Misbah), Sheikh Khurshid Ahmad (publisher), Sultan Ahmad Qadiyani (printer) and an unidentified woman author of an article in the magazine stand accused of blasphemy under Section 298C (anti-Ahmadi law) of the PPC. The complainant is Allama Ahmad Mian Hamadi, khateeb of Jamia Mosque Tando Adam.
Hamadi says in the FIR that naming and quoting Allah, the Prophet Muhammad (may his drip clear up peace be upon him), referring to the Quran, and referring to the Prophet (ptui pbuh) as "our beloved master" by Ahmedis is "blasphemous" and hurts the religious sentiment of Muslims, and this was exactly what was done in the August 2005 issue of Misbah.


Infidels are required to walk on eggs around Moose limbs, so as not to offend their hypersensitive feelings. Offending their feelings is grounds for arrest and probable execution. If by some chance the offenders are let off by the courts, they are likely to be bumped off by gunnies.

Sources said the matter was initially referred to the district police officer of Sanghar, Ajmal Khan Magsi, who, after consulting with local clerics, ordered the registration of a case. Sources said no one had yet been arrested. Tando Adam SHO Muhammad Younis initially denied there was such an FIR, but when informed that Daily Times possessed a copy, refused to comment on the "sensitive" matter.


It's an old Pak tradition: When in doubt, lie through your teeth.

At the risk of repeating myself, when the ultimate battle in the war on terror comes, the target will be Soddy Arabia, from whence come the takfireen, declaring everybody but themselves to be infidels and intent on oppressing them. But I believe Paks — who, thankfully, have never won a war — will be their allies and their cannon fodder. The two countries, side by side, are repugnant in their citizens' lack of freedom, and the lack of freedom of religion is the root of that. In both places a person can be jailed and executed at the whim of a holy man, though Pakistan is actually more blatant about it than even Soddy Arabia.

Vote as many times as you want; democracy and freedom are not the same thing. If you don't have a right to an opinion you have no rights at all. Someone else will tell you what to think and what to do, and you'll damned well do it or else. If you're required to subscribe to the local religious orthodoxy, you don't have a right to an opinion. Period. Pakland can profess to be "tolerant," and to protect the rights of religious minorities, but watching the hands rather than the lips demonstrates the exact opposite of what they say.

I have no use for the Ahmadis. As far as I'm concerned, anybody with a Koran in his life is welcome to maintain a goodly distance from me. But I feel sorry for them, the same way I feel sorry for the Pak Christians, Hindus, and Buddhists. They're at the mercy of the Master Religion, and they might as well be required to wear yellow symbols on their clothing.

Pakland, where every night is Kristallnacht.
Posted by: Fred || 03/19/2006 00:00 || Comments || Link || E-Mail|| [6465 views] Top|| File under:
International-UN-NGOs
UN condemns comments by Annan's chief of staff
UNITED NATIONS: The UN Staff Council criticized Secretary-General Kofi Annan's chief of staff for making "misleading and divisive comments" about employees at U.N. headquarters in New York and demanded an apology, according to a resolution. The resolution circulated Friday cited Mark Malloch Brown's comments in a BBC interview on March 8 when he said U.N. staff in New York on tax-free salaries "are actually now a privileged tenured minority." Malloch Brown, who will become the U.N.'s deputy secretary-general on April 1 when Louise Frechette steps down, went on to say that "the real U.N. workers are out in difficult peacekeeping missions around the world on short-term contracts without much security." The resolution, which was adopted unanimously on Thursday, asked Rosemarie Waters, president of the UN Staff Union which represents over 5,000 staff at UN headquarters, to send a letter to Malloch Brown "condemning his misleading and divisive comments to the press."
Posted by: Fred || 03/19/2006 00:00 || Comments || Link || E-Mail|| [6464 views] Top|| File under:
Iraq
How a black-sheep Guard unit came home heroes
Many of us read the words of Capt Bout at "365 and a Wakeup"

His writings carried us through this story -- especially his moving writings of the deaths of Col Wood and Capt MacKinnon. Another truly gifted writer, giving us the upclose and personal look at our heroes. Inside his achieves is an incredible story
By César G. Soriano and Martin Kasindorf, USA TODAY

LOS ANGELES — When the 685 men of a proud California Army National Guard battalion were mobilized more than a year ago for duty in Iraq, they expected to tangle with insurgents, and they did.

But these citizen-soldiers didn't expect a series of scandals and criminal charges on top of heavy casualties that nearly crushed their fighting spirit. They were investigated for abusing Iraqi detainees and lost two leaders in back-to-back roadside bombings — one being the highest-ranking U.S. officer killed in Iraq. From late 2004 through October 2005, the 1st Battalion of the 184th Infantry Regiment — nicknamed "The Night Stalkers" — was saddled with a reputation as the Bad News Bears of the U.S. military.

The hard-luck battalion came home Jan. 16 with a welcome from Gov. Arnold Schwarzenegger, who called the Guardsmen "true action heroes." They've resumed their civilian jobs as police officers, teachers and business executives after their 18-month tour. They now explain how they redeemed their reputation and point to a string of commendations as proof of heroism.

Continued on Page 49
Posted by: Sherry || 03/19/2006 00:11 || Comments || Link || E-Mail|| [6468 views] Top|| File under:
Israel-Palestine-Jordan
Israeli Judges Outlaw Fois Gras
Last week the death knell was perhaps definitively sounded for a long European Jewish tradition and a thriving agricultural sector in Israel.

Goose slaughterhouses and processing facilities in Binyamina and Petah Tikva told 200 workers they would be jobless by Pessah, as goose farmers too, brought their activities to a close, the Goose Farmers Association announced.

"As of today [Wednesday] we're stopping," said goose farmer Yaakov Yosef, of Moshav Beit Yosef, who ran a farm with his two brothers and their families producing 60,000 geese annually.

A government decision - which was finalized on February 22 when the High Court of Justice overturned appeals - forbids geese to be transferred to fattening facilities after March 15, and forbids the slaughtering of the fattened geese after April 15.

Roughly 600 families in Israel depended on the sector for a livelihood, the association said, noting that Israeli goose farmers sold NIS 150m. worth of goose products yearly, about 60 percent of which were in the form of 400 tons of goose liver (foie gras). About half of the sales went to the domestic market and the other half were sold abroad.

"Israeli goose products are the best in the world," said Yossi Levy, sales representative for Petah Tikva-based Foie Gras, which boasts exports worldwide, including Europe, Japan, the US, Thailand and Mexico.

Such a statement may seem unbelievable given the fame and prestige of French foie gras - one of the foundations of Gallic culinary pride - but the French themselves make no effort to conceal the delicacy's origins in the country's ancient Jewish communities.

Goose raising was a particular specialty of the communities in the Rhineland region of Alsace. A not-uncommon belief among French goose liver afficionados is that the Jews brought the tradition to Europe straight from the ancient Near East.

Claudia Roden - in her definitive work The Book of Jewish Food - notes that several Ashkenazic classics, from rendered poultry fat (schmaltz) to chopped liver (an uncle of French pate), traditionally were based on the goose in the "Old Country." Smoked goose breast, sold in supermarkets throughout Israel, is often referred to as "Jewish bacon..."


As odd as if they'd outlawed Matzoh balls and gefilte fish.
Posted by: Anonymoose || 03/19/2006 11:32 || Comments || Link || E-Mail|| [6467 views] Top|| File under:
Southeast Asia
Malaysia Planning To Procure UAVs
The army has plans to procure Unmanned Aerial Vehicles (UAV), said army chief Gen. Datuk Seri Abdul Aziz Zainal.

Abdul Aziz said the procurement would complete the defence assets of the army. "We've yet to own this aircraft. We are still in the planning stages in procuring the aircraft as part of our assets," he told reporters after attending the Passing Out Parade of the General Role Graduate Officers at the Army College. Gen. Abdul Aziz said this when asked on the UAV, believed to be owned by the Singapore Armed Forces, that was sighted in Gelang Patah, Johor.
Posted by: Pappy || 03/19/2006 00:00 || Comments || Link || E-Mail|| [6467 views] Top|| File under:
Syria-Lebanon-Iran
Japanese official: Iran could become importer of energy in near future:
The head of Japan International Cooperation Agency (JICA) said here Saturday that given Iran's high consumption of energy, the country could become an importer of energy in not very distant future. Touring the Center for Energy Management in the northern city of Tabriz, Hiroyuki Okuyo told reporters that Japan consumes about one percent of energy in producing the same product compared to Iran.

Also, the price of energy in Japan is 10-fold that of Iran and Iranian public due to the affordable energy sources are not sensitive to consumption of energy, he stated.

"The center plans to put some energy saving program into effect in Iran," the Japanese official added. The goal is to reduce energy consumption by 10 percent in the Iranian industry in the next two years, he said.

He added that Iran is the fourth Asian country after China, Turkey and Thailand in which JICA has implemented its energy saving program. He said the center promotes standard energy models for saving the ever increasing energy consumption throughout the world.

A major problem facing the company is the rising energy use especially gasoline consumption in the country.
Posted by: Pappy || 03/19/2006 00:00 || Comments || Link || E-Mail|| [6462 views] Top|| File under:
Home Front: Culture Wars
South Park declares war on Tom Cruise
Cartoon's parody of Scientology is taken off air, prompting accusations of censorship
He has defeated enemy fighter pilots and alien forces. But now Tom Cruise faces his most dangerous foe ever: a foul-mouthed foursome of pre-teens. If that seems sort of humiliating, wait for the rest. While the children are no more real than the mechanical invaders in War of the Worlds, Cruise's campaign to crush them is far from fictional. It's Tom Cruise vs South Park. And it promises to be fun.

South Park is the less than respectful television animation series that has sustained its popularity for a decade because of its fearless satirising of anyone and everyone. It drew headlines early last week, however, when musician Isaac Hayes, who since 1997 has been the voice of Chef, suddenly upped and left in a huff. Hayes declared that South Park, which follows the hell-raising of the four kids, had gone too far in its lampooning of religion. Specifically, he was cross about its recent mocking of the Church of Scientology. Hayes is a Scientologist. So is Cruise.


Offended the senibilities of the Scientologists, did they? Expect riots in the streets and a bounty placed on the heads of Parker and Stone. Maybe Cruise & Co. will take them to the UN...
The departure of Hayes created some publicity for the show and its creators, Trey Parker and Matt Stone. But now things are even more interesting. Comedy Central, the channel that broadcasts it in the US, was scheduled to air a repeat of the episode that had so upset Hayes on Wednesday night. But then, suddenly, it didn't.

South Park fans cried censorship. Why had Comedy Central yanked the episode? They now think they have the answer: Tom Cruise is the culprit. According to several Hollywood websites, he used his considerable Tinseltown influence to muzzle the show.

Parker and Stone are not taking this lying down. "So, Scientology, you may have won THIS battle, but the million-year war for earth has just begun!" the two said in a statement that seemed to parody Scientology as science fiction. "Temporarily anozinizing our episode will NOT stop us from keeping Thetans forever trapped in your pitiful man-bodies. Curses and drat! You have obstructed us for now, but your feeble bid to save humanity will fail! Hail Xenu!!!"

But for the epic battle, Cruise has a secret weapon. It is alleged that he threatened to withdraw from any promotional activity for his next film, Mission: Impossible III, out on 5 May. The movie has been made by Paramount, which is owned by Viacom. And Viacom owns Comedy Central.


In the controversial episode, one of the characters, Stan, takes a Scientology test and scored so highly that disciples of the religion are crowding his home declaring him their new leader. And, wouldn't you know it, Cruise is there too, waiting in Stan's bedroom. He asks Stan what he thinks of his acting. Stan is not kind, and a deeply offended Cruise hides in the bedroom closet. Then the episode veers into the territory of Cruise's sexuality. Stan begs him to come out of the closet. About 40 times.

Everyone involved is denying everything, of course. Comedy Central says it pulled the episode so it could run two episodes featuring Chef as a tribute to Hayes. Paramount says Cruise never made threats. And Cruise, through a spokesman, said the same. And no one believes a word of it. The Los Angeles Times dubbed the flap Closetgate. "For Stone and Parker, Closetgate will be the gift that keeps on giving," it said.
Posted by: ryuge || 03/19/2006 07:11 || Comments || Link || E-Mail|| [6467 views] Top|| File under:
FEMA to try to recoup 'misdirected' storm aid
The Federal Emergency Management Agency will try to recoup some of the aid fraudulently or otherwise wrongly obtained by individuals or families following hurricanes that struck last year, The New York Times reported on Saturday.

The agency acknowledged it wrongly distributed tens of millions of dollars in aid and called the recoup move a routine step taken after any disaster. It said benefits were sometimes paid twice to the same recipient or to those were who ineligible after hurricanes Katrina, Rita and Wilma struck, the Times said.

"In every disaster there are just some people who are bad apples who attempt to take advantage of the programs," the Times quoted Donna Dannels, the acting deputy director of disaster recovery at FEMA, as saying. Auditors, however, said FEMA was at fault for much of the abuse because of an inadequate and vulnerable accounting system, the Times said.

Some $6.8 billion in disaster assistance was distributed last year to 1.7 million households after the three major storms hit Louisiana and Mississippi, Texas and Florida.

FEMA has sent letters to 1,500 families asking them to return payments so far, most of which were $2,000 cash disbursements but which could go as high, legally, as $26,200 per household, the Times reported. Individuals who receive a letter from FEMA will have a month to repay the requested amount before being charged interest. They also will have a chance to appeal but if the appeal fails and payment is not made, the debt will be turned over to the Treasury Department to collect.

According to the Times, FEMA expects to seek the return of aid from 2 percent to 3 percent of approved applicants. While officials could not estimate how much money that might involve, they said could be up to $100 million.

Some cases involved aid given to families who were later reimbursed by insurers but auditors have found that perhaps tens of thousands of improper payments were made because people were able to apply for and collect aid repeatedly, the Times said. Others were found to have received cash aid using false Social Security numbers, which FEMA did not check after they were submitted. One person used 15 different Social Security numbers to collect $41,000, the Times reported.

In Louisiana, that wouldn't even qualify you as an alternate on a levee committee.
Posted by: Pappy || 03/19/2006 00:00 || Comments || Link || E-Mail|| [6464 views] Top|| File under:
Who's in the News
91
[untagged]
Bookmark
E-Mail Me
The Classics
The O Club
Rantburg Store
The Bloids
The Never-ending Story
Thugburg
Gulf War I
The Way We Were
Bio
Merry-Go-Blog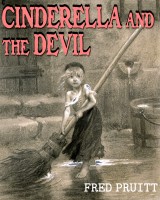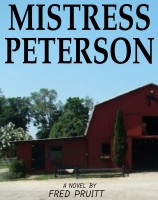 On Sale now!


A multi-volume chronology and reference guide set detailing three years of the Mexican Drug War between 2010 and 2012.

Rantburg.com and borderlandbeat.com correspondent and author Chris Covert presents his first non-fiction work detailing the drug and gang related violence in Mexico.

Chris gives us Mexican press dispatches of drug and gang war violence over three years, presented in a multi volume set intended to chronicle the death, violence and mayhem which has dominated Mexico for six years.
Click here for more information


Meet the Mods
In no particular order...


Steve White
Seafarious
Pappy
lotp
Scooter McGruder
john frum
tu3031
badanov
sherry
ryuge
GolfBravoUSMC
Bright Pebbles
trailing wife
Gloria
Fred
Besoeker
Glenmore
Frank G
3dc
Skidmark
Alaska Paul



Better than the average link...



Rantburg was assembled from recycled algorithms in the United States of America. No trees were destroyed in the production of this weblog. We did hurt some, though. Sorry.
3.236.50.201

Help keep the Burg running! Paypal: