Afghanistan
Pakistani, Saudi engineers helped destroy Bamiyan Buddhas
The Bamiyan Buddhas in Afghanistan were destroyed by the Taliban with the help of Pakistani and Saudi engineers.

According to an account published here on Saturday, a local Afghan told the makers of a Swiss documentary on the giant statues which had stood there, carved in the side of a mountain for hundreds of years, had been destroyed by engineers from Pakistan and Saudi Arabia. The dynamiting of the statues took place in March 2001. Swiss documentary filmmaker Christian Frei, who has made several documentaries that have won praise at various international film festivals, shot 'The Giant Buddhas' in Afghanistan. The film is due to be shown at the National Gallery of Art in Washington on 26 March.

The Taliban went ahead with the destruction of the giant statues, revered for centuries, because they considered them "offensive to Islam". They ignored appeals from around the world, including UNESCO and an appeal from the then Government of Pakistan, made, it would appear now, more "for the record" than any serious intent to stop the Islamist zealots from destroying what the rest of the world considered mankind's heritage.

Taliban minister of information Qudratullah Jamal said in a statement later, "The destruction work is not as easy as people would think. You can't knock down the statues by dynamite or shelling as both of them have been carved in a cliff. They are firmly attached to the mountain." Museums and governments around the world kept hoping until the end that the Taliban would desist from committing what the rest of the world saw as an act of "cultural sacrilege" but they were adamant in their resolve.

A delegation from the Organisation of the Islamic Conference went to Kandahar to urge the Taliban leaders to change their mind, but was turned down. The Taliban information minister was quoted at the time as saying, "We would repeat to them as we have to other delegations that we are not going to back away from the edict, and that no statues in Afghanistan will be spared." UN Secretary-General Kofi Annan also urged the Taliban not to go ahead but was rebuffed. Koichiro Matsuura, the head UNESCO, said the agency would continue efforts to salvage other Afghan relics targeted for destruction. "It is abominable to witness the cold and calculated destruction of cultural properties which were the heritage of the Afghan people, and, indeed, of the whole of humanity," he said in a statement. Egyptian President Hosni Mubarak dispatched the Grand Mufti of Egypt to Afghanistan to plead with the Taliban rulers to spare the statues but his emissary had no success either. Zahi Hawas, the man in charge of the plateau holding the great pyramids outside Cairo, said at the time, "They are making bad publicity about Islam - and Islam has nothing to do with what is happening in Afghanistan."

Xuanzang, a 7th century Chinese monk, pilgrim and chronicler, travelled to Bamiyan and wrote a graphic description of the statues. He even mentioned a giant "sleeping Buddha" in the area, but no trace has been found of that in modern times.


Posted by: lotp || 03/19/2006 18:00 || Comments || Link || E-Mail|| [6478 views] Top|| File under:
IED Disarmed In Mosque
BAGRAM AIRFIELD, Afghanistan – Coalition forces disarmed an improvised explosive device discovered in a mosque in the Pachir Wa Agam District of Nangarhar Province on Friday. An Afghan disclosed the location of the IED to Afghan National Police officers who in turn notified Coalition forces. With permission from local religious leaders, explosive ordnance specialists entered the mosque and rendered the IED harmless.

"The emplacement of an IED in a mosque or any other public building, targeting innocent Afghan citizens, is a heinous act," said Lt. Col. Paul Fitzpatrick, spokesman for the Coalition's Combined Joint Task Force – 76. "That an Afghan citizen sought the help of police and Coalition forces clearly shows that the country is united and confident in its stand against extremists," he said.
Posted by: Glenmore || 03/19/2006 10:17 || Comments || Link || E-Mail|| [6467 views] Top|| File under:
Taliban team up with Helmand drug lords
Taliban rebels determined to keep southern Afghanistan in chaos have teamed up with drug barons against the government and its opium eradication campaign, officials say.

The campaign to destroy opium poppy fields was begun March 8 in southern Helmand, the producer of most of Afghanistan's opium crop -- which makes up nearly 90 percent of the world total -- and also one of the provinces worst-hit by a Taliban-led insurgency.

"Terrorists and narcotics are very close; they're supporting each other," said Helmand province Gov. Muhammad Daud. "When narcotics production is up, terrorism automatically goes up."

Lt. Col. Henry Worsley of the 3,500 British forces deployed in the province agreed. "Taliban and drugs feed each other. You cannot separate them here."

In their final two years in power, before they were toppled in a U.S.-led invasion in late 2001, the Taliban banned opium and succeeded in drastically slashing its production to 185 tons from 3,300 tons.

Some observers say their motivation was to win international favor. Others say they wanted to push up the price of the raw ingredient of heroin.

Four years later, the Taliban rebels are willing to protect opium crops and farmers against the new administration in Kabul. The United States and other Western countries, which see opium as a source of terrorist funding, are pressuring the government led by President Hamid Karzai to eradicate the crop.

Several anonymous letters attributed to the Taliban have been distributed in the past few months in Helmand and other insurgency-infested provinces that threaten farmers with reprisals if they do not plant opium, residents said.

Some letters also offer protection against government eradication attempts.

"Taliban will try to disrupt the eradication campaign," said the Helmand governor who has vowed to remove all the opium from his province in two months.

"Eradication will cause fighting," said Mohammed Sardar, an official from the nongovernmental group Mercy Corps that is trying to persuade opium farmers to switch to other crops.

"Poor farmers won't fight, but Taliban and smugglers will," he said.
Posted by: Dan Darling || 03/19/2006 00:41 || Comments || Link || E-Mail|| [6479 views] Top|| File under:
UK may need 20 years to defeat Taliban
Classic flag set to 'yes'.

THE objectives of the British mission to Afghanistan could take as long as 20 years to achieve, according to a confidential Ministry of Defence briefing seen by The Sunday Times. The assessment by senior military officers highlights the risks to the 3,300 British troops to be deployed to the lawless Helmand province and warns that even in five years the best that can be hoped for in terms of security and stabilisation would be "interim status".

The disclosure contrasts with assurances given to the Commons by John Reid, the defence secretary, that the mission will be completed in three years.

Questioned last month about the danger that British troops could end up bogged down in southern Afghanistan, Reid told MPs: "We will make our judgment on the basis of changes on the ground: extension of central government control, a reduction in insurgency, growth of the Afghan security forces and economic development.

"The exit strategy involves one of the entrance aims: the achievement of a degree of success in all those respects in a relatively short time — three years — in the south."

Continued on Page 49
Posted by: Dan Darling || 03/19/2006 00:15 || Comments || Link || E-Mail|| [6487 views] Top|| File under:
Former governor among 15 killed in Taleban attacks
KANDAHAR - At least nine policemen, a former governor, his four companions and a security guard were killed in separate attacks in Afghanistan blamed on the Taleban, officials said on Saturday.

A bomb blast Friday killed nine policemen who were escorting the bodies of four Albanians kidnapped by Taleban terrorists fighters last week in an area between Kandahar and neighbouring Helmand province in the south. Initial reports had said five policemen were killed in the attack in Maiwand district but Kandahar's governor on Saturday revised the toll upwards to nine. "The new information we have got indicates that nine policemen were killed in Friday's attack," governor Asadullah Khaled said.

On Saturday, suspected Taleban terrorists rebels killed former Ghanzi province governor Taj Mohammad, known as Qari Baba, and his four companions in the southern province, one of the hotbeds of the Taleban. "I confirm that Qari Baba and his four companions were killed this morning," local police official Habibullah Jan said.

Baba was working as an advisor to the current governor of Ghazni, Sher Alam. Jan blamed the attack on remnants of the Taleban terrorists and their Islamic allies, including those loyal to former Afghan prime minister and warlord Gulbuddin Hekmatyar, now on the US most wanted list. "Taleban and Hekmatyar's men are believed to be behind this cowardly attack," Jan said.


Cowardly is the right word for Hek.

Also on Saturday, an attempt to kill Sher Alam failed while two of the attackers were shot dead by his security personnel. "A group of Taleban terrorists attacked our convoy near Gulan district," Alam said. He said no one was hurt in his convoy and in retaliatory fire his bodyguards killed two Taleban. The rest of the attackers escaped.
Late Friday suspected Taleban terrorists attacked a private construction company site in southern Afghanistan that left one security guard dead while two others were reported missing, officials said. The men, who were guarding a reconstruction site for a private Afghan company, came under attack by dozens of suspected Taleban terrorists militants in Zabul province, police chief Ghulam Nabi Mullahkhil said.

In another attack claimed by the Taleban terrorists, four Afghan soliders were wounded in a clash with Taleban fighters in Zabul, a local commander said. The soldiers were in "bad condition" in a local hospital, Zabul military commander Rahmatullah Raufi said.

The Taleban are waging a bloody insurgency against the new government and its foreign allies. The violence left about 1,700 people dead in Afghanistan last year, many of them terrorists militants.

Posted by: Steve White || 03/19/2006 00:00 || Comments || Link || E-Mail|| [6463 views] Top|| File under:
Africa Horn
Somalis say U.S. fired first in high-seas gunbattle
A suspected pirate pilots a skiff off Somalia on Saturday in a photograph provided by the U.S. Navy.

Somali militiamen who skirmished with U.S. Navy vessels claimed Sunday they did not fire the first shot and that they had been patrolling Somali waters to stop illegal fishing vessels.


"We wuz just sailin' along, mindin' our own bidniz..."

On Saturday, two U.S. Navy ships exchanged gunfire with suspected pirates off the coast of Somalia, killing one suspect and wounding five others.


"You may fire when ready, [KABANG!] Gridley!"

It said that the incident took place on international waters and the Navy had taken 12 suspects, including the wounded, into custody after the gunbattle.


"Clap 'em in irons, [CLANK!] Mr. Gridley!"

Saleban Aadan Barqad, a spokesman for the militias, confirmed the casualties Sunday to The Associated Press. He said that in total 27 Somali militiamen had been patrolling off the Somali coast before the gunbattle. Fourteen returned to shore safely, Barqad said on two-way radio from the central Somali town of Harardhere. The U.S. Navy opened fire first on the Somali militiamen's small utility boat, which was towing a pair of skiffs, said Barqad.


"Hmmm... Could be honest militiamen, patrolling the Somali coast, eh, Gridley?"
"They're flyin' the jolly roger, sir!"
"I was making a joke, Gridley!"
"Heh heh. Very funny, sir! A whiff of grapeshot, perhaps?"

His statement contradicted U.S. claims that the Navy vessels were fired upon. Barqad said that the boat caught fire, but did not explain how.


"Mahmoud! Don't smoke in the [BANG! BANG! BANGETYBANGETYBANG!] ammunition locker..."

The militiamen, "were in an operation to protect the country's sea resources from illicit exploitation by foreign vessels," Barqad said. Geraad Mohamud, also from the same militia group, threatened that they would kill any hostage they capture and that they would attack any ship unlawfully plying Somali waters unless their men were released.


"Mahmoud! Go capture some hostages so we can kill them! And put that cigar out!"

See, we militia are the real protectors of the Somali people. Kinda like that Sadr guy in Iraq, ya know? Now if the damned imperialist Merkins would just go away we could continue to rape and pillage and extort protect our fellow countrymen with impunity in peace and safety

.
Posted by: Fred || 03/19/2006 11:03 || Comments || Link || E-Mail|| [6465 views] Top|| File under:
Arabia
Dead Soddy al-Qaeda leader threatens princes in video
THE leader of al-Qaeda in Saudi Arabia, who was killed in a raid last month, has delivered a chilling final video testament warning that his group will overthrow the Saudi royal family and threatening more attacks against the kingdom and Americans in the region.

The video, released yesterday, showed Fahd Faraaj al-Juwair shortly before setting off on a terrorist attack wearing a red T-shirt and what appears to be an explosive belt. As he read his will he was seated with a map of Saudi Arabia behind him, with the slogan "Expel the infidels from the Arabian Peninsula".

Addressing the Saudi royal family, al-Juwair said: "If you know what the youth are preparing for you, you will be busy to escape this peninsula."

In the video, sent to the Associated Press news agency, he warned the Americans: "Get out of Muhammad's peninsula, get out of all Muslim lands, stop supporting the Jews in Palestine, halt supporting Christians in Muslim lands, or else you'll have nothing but killing, destruction and explosions."

Al-Juwair was reported killed by Saudi security forces along with four other leading militants in a February 27 raid in the capital, Riyadh, launched in the wake of an al-Qaeda attack on the Abqaiq complex, the largest oil processing facility in the world.

The e-mail accompanying the video confirmed his death, with the phrase "May God accept him as a martyr" and identified al-Juwair as the former head of al-Qaeda's branch in Saudi Arabia and as the supervisor of the attack on Abqaiq. The authenticity of the e-mail, signed by "The Voice of Jihad for Media Production" could not be independently confirmed.

In the video, al-Juwair addressed Saudi police who have been pursuing militants, urging them to join al-Qaeda's jihad, or holy war.

"What are you going to tell God when you kill a holy fighter in defence of the Americans or if you are killed while you are defending the despots?" he said. "Stop working for the oppressors and join the mujaheddin [holy warriors]."

He made similar appeals to Saudi's official clerics, and called on "the mujaheddin to remain steadfast and wait for God's promised victory".

"Our jihad is aimed at making God's word supreme, ridding Muhammad's peninsula of the infidels and implementing God's law in all aspects of life and all people," he said.

He ended by praising al-Qaeda's leader, Osama bin Laden, top of the US most wanted list with a $25m bounty on his head. Bin Laden is believed to be hiding in the mountainous border country between Pakistan and Afghanistan, communicating periodically with his followers by video.

Al-Qaeda militants have been involved in a campaign of violence in Saudi Arabia, Bin Laden's birthplace, since 2003. Saudi security forces have carried out a crackdown since, killing or capturing most of the group's leaders.

The February suicide bombing on Abqaiq was the first attack on Saudi Arabia's vital oil infrastructure. Bombers in two explosives-laden vehicles tried to ram through the facility's gates, but were stopped by guards who opened fire on them, detonating the vehicles.

However, some of the attackers escaped, including al-Juwair. He and two accomplices were shot dead three days later after being hunted down by Saudi forces.

The size of the Al-Qaeda structure in Saudi Arabia is unknown but pre-war Iraqi government documents released last week revealed that thousands of Saudis appeared to be willing to fight in Afghanistan after it was invaded following the September 11 attacks on New York and Washington.

One Iraqi intelligence document indicated Saddam Hussein's Fedayeen paramilitary forces were investigating claims in 2001 that as many as 3,000 Iraqis and Saudis had left the two countries to fight.

The translated document stated: "In the report... there is an entry that indicates that there is a group of Iraqi and Saudi Arabians numbering around 3,000 who have gone in an unofficial capacity to Afghanistan and have joined the mujaheddin to fight with and aid them in defeating the American Zionist Imperialist attack."
Posted by: Dan Darling || 03/19/2006 00:07 || Comments || Link || E-Mail|| [6472 views] Top|| File under:
Bangladesh
Tales from the Crossfire Gazette (Sunday edition)
An extremist leader was killed in a police 'crossfire' between the policemen and a gang of extremists early Saturday at Charkol village under Sadar upazila in Jhenidah. The deceased was identified as Shamsul Haque alias Sumon (40), son of late Jahiruddin Mondol of Charkol village.


Pops may have been in a previous crossfire. We hope.

Police said Sumon, who was killed in the police crossfire was one of the top leaders of Purba Bangla Communist Party (M L - Janajuddha) as well as accused in 20 cases including 19 murder charges.


How unusual, they whacked a commie.

Police sources said acting on a tip off, ...


... Mahmoud the commie-hating Weasel strikes again ...

...Kotchandpur thana police conducted a raid Friday morning at Chandpara Khapur village under Chougachha thana and arrested him.


"Well, well, if it isn't our local commie. C'mon, Sumon, youse comin' wit us."

Later, following his confession ...


... conducted according to Marxist principles ...

... police conducted another raid early Saturday along with Sumon to arrest his henchmen accomplices and recover their hidden arms lair den.


Just another early morning stroll in a field ...

Police said as they reached the field of Chorkol village, the ambushed accomplices of Sumon opened fire on them to snatch away their leader and they retaliated.


Just like the RAB would. How quaint.

At one stage, police claimed that Sumon tried to escape, received several bullet injuries all to the back of the head and died on the spot.
The accomplices of Sumon, according to police, who opened fire on them managed to flee the scene unhurt leaving a local made gun and four rounds of bullets.


No one else hit, no one else injured, no hernias and no trips to the Chittagong Med School ER.
Posted by: Steve White || 03/19/2006 00:00 || Comments || Link || E-Mail|| [6465 views] Top|| File under:
Britain
Bakri's home raided
Police raided the house of an Islamic militant cleric on Thursday and confiscated a number of items. No arrests were made.

Omar Bakri Mohammed, a Syrian born cleric, was barred from Britain in August 2005, after the Home Office deemed his presence was "not conducive to the public good". The former spiritual guide of al Ghurabaa and head of al Muhajiroun which disbanded in 2004 currently lives in Beirut.

A Scotland Yard spokeswoman confirmed that police had searched the house in Tottenham, north London on Thursday.

In a telephone conversation with Asharq al Awsat, Bakri, aged 46, said the raid scared his children. They confiscated two computers, including a laptop used for personal use, and a number of books and articles about Salafi and religious discussions.

The raid took place as five of his followers were arrested, including the lawyer Anjam Choudry, secretary general of al Ghurabaa and al Muhajiroun who was released Friday without charge. Omran Jawid and Abdul Rahman Salim were charged with incitement for racial hatred, after they took part in angry demonstrations in protest at the publications of cartoons of the Prophet Mohammed.

"I had abstained from speaking to the media because of the security pressure in Lebanon. But, when it comes to scaring my wife and my young children in London, I find myself obliged to speak to reveal the extent of the fragility of human rights that they boast about and the extent of feelings of hatred of the British authorities towards preachers and students of knowledge," the cleric said. He confirmed he would not return to London under any circumstance.

"The raid on my house was carried out in a very bad manner. Several police cars surrounded my house in the early morning and a large number of police officers searched my house. My wife and young children have lived alone since I left the country. My wife was mistreated and a female police officer refused to allow her to use the toilet alone and insisted on accompanying her."

"They are playing with fire," he added, in reference to the British authorities.

Bakri described the latest raid as intimidation and "part of an attempt by the British authorities to drum up charges against me." He revealed that the Metropolitan Police were aware that this wife and children were planning to leave Britain and join him in Lebanon .

The cleric attacked campaigns in the British media "that call for deporting my family from Britain despite my wife and children carrying British passports and have never been [politically] active. This is evidence of the hypocrisy of those calling for democracy and human rights."

Meanwhile, Choudry indicated that the police raided his house and

confiscated a personal computer and a leather jacket he was wearing during the cartoons protest. Jawid will appear in court on 7 April charged with incitement to kill by taking part in last month's protest. Abdul Rahman Salim and Omar al Zaheer were released on bail.

In the aftermath of the 7 July London bombings, Bakri caused controversy when he indicated he would not cooperate with the British police even to alert them of an imminent terrorist attack.
Posted by: Dan Darling || 03/19/2006 00:18 || Comments || Link || E-Mail|| [6471 views] Top|| File under:
Terror link to Glasgow kidnapping?
ANDREW Ramsay, the Glasgow accountant abducted this month as he walked home with his girlfriend, claimed to have knowledge of a criminal ring with links to terrorist activity.

Friends say Ramsay, 51, claimed to have stumbled on a £40m money laundering operation and was in fear of his life. He believed huge sums of cash were being raised by a complex Vat fraud — known as carousel trading — and voiced concerns of links with Al-Qaeda.

A former business colleague and close friend has revealed that Ramsay fled to Belgium but later returned to Scotland.

"The figures Andy talked about were in excess of £40m," said the friend. "He said it was to do with terrorism and mentioned Al-Qaeda. Andrew really believed it; he was paranoid that people were looking for him.

"The guy was scared. He kept his cards pretty close to his chest but he genuinely believed that he was in serious trouble. He told me he was sitting in a cafe when he saw a man who he thought was following him. It really rattled him."

The suggestion of links with terrorism will heighten the mystery surrounding Ramsay's abduction.

Almost a month after his disappearance, detectives are unable to explain why he was approached by two bogus police officers as he returned home from a pub in Cardonald with his girlfriend. He was handcuffed, escorted to a car and has not been seen since.
Posted by: Dan Darling || 03/19/2006 00:14 || Comments || Link || E-Mail|| [6472 views] Top|| File under:
Caucasus/Russia/Central Asia
Ukrainian mercenaries active in Chechnya
Prosecutors in Chechnya have launched a criminal case against a number of Ukrainian citizens suspected of involvement in armed fighting against Russian forces in the republic as mercenaries, the Russian Prosecutor General's Office has told Interfax.

"Following an investigation on March 15, 2006, the Chechen prosecutor's office initiated a criminal case against Dmytro Korchynsky and other individuals whose activities show signs of a criminal activity described in Part 3 of Article 359 of the Russian Criminal Code (involvement as a mercenary in an armed conflict or military activities) ," a source in the Prosecutor General's Office told Interfax.

The men, "who are members of the so-called Ukrainian National Assembly - Ukrainian People's Self-Defense (UNA-UNSO)," are suspected of having fought as mercenaries in 1996-2003, he said.

"An investigation has established that among people who are non- Russian citizens and did not reside in Russia but were involved in an armed conflict in the territory of the Chechen republic are Dmytro Korchynsky, Anatoly Lupynos, Shakhmud Kaisarov and a number of other people," he said.

"A mercenary known under the name Andrei led the UNA-UNSO members suspected of involvement in armed fighting against Russian forces," he said.

Investigators have evidence that these men fought against Russian forces for money, he said.
Posted by: Dan Darling || 03/19/2006 00:34 || Comments || Link || E-Mail|| [6464 views] Top|| File under:
Home Front: WoT
Pakistani convicted of illegally exporting military aircraft parts
SAN DIEGO - A Pakistani who spent five years in prison for selling missile parts to Iran in the 1980s has been convicted of illegally exporting military aircraft parts to Belgium, Malaysia and the United Arab Emirates. Arif Ali Durrani was convicted on Friday in US District Court on four counts of exporting engine parts and other components for the F-5 fighter jet and the Chinook helicopter, said Jennifer Silliman, assistant special agent in charge for Immigration and Customs Enforcement in San Diego. Durrani was also convicted on one count of conspiracy to export parts, she said. The ultimate destination for the parts was Iran, she said. Durrani faces up to 45 years in prison when he is sentenced June 5. Calls to Durrani's lawyer, Moe Nadim, were not returned.


"Go away. I'm done with him."

He had a lawyer named Moe?

Durrani coordinated the exports from Rosarito Beach, Mexico, where he moved after being ordered deported from the United States, officials said. He had served five years in prison after being convicted in 1987 of selling missile parts to Iran in the 1980s. He said his actions were part of the Iran-Contra scandal in which the United States exchanged arms to gain release of US hostages held in Lebanon.
Posted by: Steve White || 03/19/2006 00:00 || Comments || Link || E-Mail|| [6466 views] Top|| File under:
India-Pakistan
Pakistan all set to test cruise missile
Pakistan is all set to test-fire "Babur" cruise missile with its improved version in a day or two after completion of its successful laboratory tests, The Nation has learnt here.
"All arrangements have been made to test-fire the cruise missile on Monday. It will have capability to hit pinpointed targets from surface, warship or submarines," the sources maintained.
The "Babur" missile will have a range of nearly 300 miles to hit the target either from a fixed location or the submarines.
"The laboratory tests showed cent per cent accuracy in the latest technology of the cruise missile," the sources said.
"The Babur missile is prepared mainly for the submarines but it can also be fired from the fighter jets and have capability to chase the target in case of movement," they disclosed.
In response to a question, the sources revealed that the cruise missile would be undetectable from the radar system before or after its launching to hit the target. "This is the latest technology in the world."
Pakistan has already fired the first version of the "Babur" but its improvement is continuing as Islamabad continues to improve its defence capabilities.
Posted by: john || 03/19/2006 16:59 || Comments || Link || E-Mail|| [6466 views] Top|| File under:
LeT's global quartermaster sentenced
Mohammed Ajmal Khan, a Pakistan-trained terrorist and the global quartermaster for Lashkar-e-Toiba, has been sentenced to nine years imprisonment after admitting to charges of conspiring to provide funds for terrorist activities in Jammu and Kashmir..

The Pakistan-trained terrorist, hailing from Coventry, had travelled widely to make available funds from an ''unidentified but undeniably terrorist-related source,'' Justice Fulford said, while giving his judgment at the Snaresbrook Crown Court yesterday.

Khan(31) allegedly used millions of pounds raised by supporters in the UK to purchase Kevlar body armour, firearms and hi-tech surveillance equipment which were sent to rebels in Afghanistan and Jammu and Kashmir.

Justice Fulford called on the UK government to urgently consider introducing greater sentencing powers. The maximum sentence for the charge is 14 years in prison. The sentence was reduced because of Khan's guilty plea.

Khan admitted to charges of conspiring to provide money and property to terrorists for four years from March 2001. He also admitted to directing a terrorist organisation and the membership of LeT, outlawed under the Terrorism Act 2000.

Firzana Khan, 41, a housewife from Coventry, has also admitted her involvement in the conspiracy. She is yet to be sentenced.

Prosecutor Andrew Edis told the court that Khan held an influential position in the Pakistan-based Lashkar-e-Toiba. He said the organisation was closely affiliated to the Al-Qaeda and was involved in terrorist activities in Jammu and Kashmir.
Posted by: Dan Darling || 03/19/2006 00:22 || Comments || Link || E-Mail|| [6465 views] Top|| File under:
Pakistan may delay polls in Waziristan, Baluchistan
The government is determined to hold elections on schedule in 2007 but disturbances in Balochistan and Waziristan or 'unforeseen developments in the region' may delay the process for one year, ruling PML president Chaudhry Shujaat Husain said on Saturday.

Talking to Dawn, he said some gloved hands were responsible for the worsening situation in Balochistan and Waziristan. He said overall conditions in the region were also leading to uncertainty and in case of an emergency situation the government might invoke the constitutional provision which empowers it to put the electoral process on hold for one year.

"The possibility of delaying the polls for a year cannot be ruled out," he said.

Chaudhry Shujaat said he had been urging relevant authorities to implement the parliamentary party's recommendations on Balochistan so that the situation could be normalised.

He said Jamhoori Watan Party president Akbar Bugti was safe and sound at his residence and reports that he was hiding somewhere were baseless. He pointed out that only a few days ago Nawab Bugti's son-in-law had met him in Gujrat and informed that the Baloch leader was at his residence. The PML leader said he had asked Mr Bugti's son-in-law whether the veteran leader wanted to go abroad, but he answered in the negative.

Answering a question, the Pakistan Muslim League chief said there was no restriction barring Benazir Bhutto from returning to Pakistan and taking part in elections. However, he added, under the constitution she was not eligible to become prime minister for a third time.

As for Mian Nawaz Sharif he said the exiled former prime minister could not come back or contest the election. He, however, added that to be able to return and take part in political activities Mr Sharif would have to approach the Saudi government which had played a role in taking him out of the country.

About Muttahida Majlis-i-Amal president Qazi Husain Ahmed's reported claim that Al Qaeda leader Osama bin Laden had a strong desire to see Mr Sharif as the prime minister even if he had to buy votes for him, Chaudhry Shujaat said he did not think there was a contact between the two.

"I personally think that the two were not in contact with each other."

When his attention was drawn to President George Bush's 'exhortation' that the 2007 elections should be open and honest, the ruling PML leader said even the 2002 polls were free and fair.

He said whenever somebody alleged rigging, he obviously meant manipulations made by the state, and in Pakistan's history the only polls which the state had rigged were held in 1977. The rigging, he recalled, had led to a bloody movement and the imposition of martial law.

He said rigging at the individual level was a common phenomenon across the world and even President Bush had been accused by his rivals of doing that.
Posted by: Dan Darling || 03/19/2006 00:12 || Comments || Link || E-Mail|| [6472 views] Top|| File under:
Rockets fired at army fort in Miranshah
Suspected militants fired rockets at army installations in Miranshah, the main town in North Waziristan, on Saturday but no casualties were reported. Eight rockets were fired at security check posts, two of which landed in a grid station, two in a stadium and the rest around the army fort. Witnesses said security forces retaliated with firing, which continued for two hours.
Posted by: Fred || 03/19/2006 00:00 || Comments || Link || E-Mail|| [6466 views] Top|| File under:
Former MQM leader killed
KARACHI: Unidentified armed men on Saturday shot dead PML-Q leader Bader Iqbal along with his driver. Bader Iqbal, previously leader ofMQM, was travelling in his car when some unidentified armed men opened fire on him near Light House. Badar and his driver died on the spot. The assailants fled the scene.
Posted by: Fred || 03/19/2006 00:00 || Comments || Link || E-Mail|| [6470 views] Top|| File under:
Protest over desecration
SIALKOT: A complete shutter down was observed in the village Kuluwal near Sialkot International Airport on Saturday against allegations that a local quarrel led to desecration of Holy Quran.

Eyewitness said that Shaifq, 20, was found in a bedroom with his sister-in-law Noreen by his father Muhammad Latif. When the later objected to his presence in the room, Shafiq became angry and started breaking house hold items. In his anger, he desecrated the holy book. A neighbour, Nasir, who claimed to have seen the incident, reported it to Head Marla police. Police arrested Shafiq and registered a case against him. After hearing about the incident, local residents began to protest, demanding that all shops, schools and government offices in the area close. Noreen is said to be wife of Muhammad Anwar, a prayer leader of an Islamabad mosque.

Posted by: Fred || 03/19/2006 00:00 || Comments || Link || E-Mail|| [6472 views] Top|| File under:
Six off-loaded from Int'l flights
ISLAMABAD: Six people were off loaded from different international flights for carrying fake travel documents. Immigration officials at the Islamabad Airport stopped Masood Qasim and Mohammad Junaid, who were to board the London-bound flight PK 785 and checked their travel documents, which were found to be bogus.

Safder Iqbal, an employee of PTCL, was off-loaded from the same flight for possessing a private passport and going abroad without informing his department. Sajjad Khan, resident of Sawat, was barred by the immigration officials from boarding the same flight for d checked his travel documents, which were found to be bogus. Nadir Khan and Mohammad Shabbir were offloaded from the Jadha-bound flight PK 753.
Posted by: Fred || 03/19/2006 00:00 || Comments || Link || E-Mail|| [6461 views] Top|| File under:
Two constables injured in grenade attack
QUETTA: Two police constables were injured when two unidentified motorcyclists hurled a hand grenade at them on Saturday. The two constables were patrolling Shahbaz Colony on a motorcycle when they were attacked by the unidentified motorcyclists with a hand grenade. Balochistan government spokesman Raziq Bugti linked the hand grenade attack to the ongoing unrest in the province.
Posted by: Fred || 03/19/2006 00:00 || Comments || Link || E-Mail|| [6467 views] Top|| File under:
Gunmen kill former lawmaker, bodyguard in south
KARACHI, Pakistan - Gunmen on a motorcycle opened fire on a car carrying a former provincial minister in southern Pakistan on Saturday, killing him along with his bodyguard before fleeing, police said. Badar Iqbal, a leader in the ruling Pakistan Muslim League-Q party, was attacked on a road in the heart of port city Karachi, said Tariq Aslam, an area police chief. He said one passer-by was also injured when a stray bullet hit him, but gave no further details.

Iqbal was a provincial minister in the 1990s. At the time, he was a member of the country's ethnic-based Mutahida Qami Movement (MQM) party. However, he changed political loyalty recently and joined the ruling party.
MQM, a party mainly representing Urdu-speaking migrants from India, is also a partner in the coalition government that rules the southern Sindh province of which Karachi is the capital.
Posted by: Steve White || 03/19/2006 00:00 || Comments || Link || E-Mail|| [6467 views] Top|| File under:
Waheed brothers freed
KARACHI: Two Pakistani doctor brothers, cleared of convictions for providing medical treatment and money to al Qaeda-linked militants, have been freed after nearly two years in custody, an official said Saturday. The brothers, Akmal and Arshad Waheed, had been arrested in Karachi in June 2004 on suspicion of sheltering, helping and treating Pakistani and foreign militants. They were convicted in 2005 and sentenced to seven years in prison. But last week, a Karachi court quashed their convictions and asked authorities to immediately free them.

But, instead of implementing the court order, police re-arrested them under a law that allows the government to hold any terror suspects for three months. Rashid Alam, the official in charge of police and civil security agencies in Sindh province, of which Karachi is the capital, said the brothers had been released, and reached home on Friday.
Posted by: Fred || 03/19/2006 00:00 || Comments || Link || E-Mail|| [6462 views] Top|| File under:
Iraq
Documents: Saddam ordered plan for chem attack on Kurds
Saddam Hussein ordered plans drawn up for a chemical weapons attack on Kurdish guerrilla bases in northern Iraq in 1987, according to a letter signed by his personal secretary that is among documents recently declassified by the US military.

The documents - a series of memos between Saddam's office, military intelligence and the army chief of staff found by US troops in Iraq - do not say whether the attack was carried out.

But a doctor who travelled with Kurdish troops at the time says some were injured in a mustard gas attack 10 days after the last memo.

The disclosure, as Saddam's trial on unrelated massacre charges is underway, could shed new light on deaths of Kurds that the former Iraqi leader could be tried for in the future. Although Saddam has long been blamed for chemical attacks, the memos are some of the first documents to be made public that appear to directly link him to use of chemical weapons.

It is known that Iraq's armed forces were using chemical weapons against Iranian troops during the 1980-88 war between Iraq and Iran, then led by Ayatollah Ruhollah Khomeini.

The planned attack outlined in the new documents appears to have been part of the 1987-88 Anfal campaign that left more than 180 000 Kurds dead and demolished hundreds of Kurdish villages in northern Iraq. In the most notorious attack, Saddam's army bombed the town of Halabja with mustard and nerve gas on on March 16 1988, killing an estimated 5 000 residents. The memos date to about a year before the Halabja attack and concern an area about 200km to the northwest.

A March 11 1987 report from the head of military intelligence outlines a number of bases for Kurdish rebels led by Ibrahim Barzani and Iranian troops in the area.

Saddam's office responds with a March 12 letter signed by his personal secretary, saying: "The leader Mr President has ordered that your department study with experts a suprise attack with special ammunition in the areas of Barzani's gangs and the Khomeini Guards."

"Special ammunition" is the phrase used throughout Saddam's regime for chemical weapons. Later documents in the series of memo mention specifically the nerve agent Sarin and mustard gas.

The order sets off discussion among military commanders over how best to use the weapons. The military intelligence chief recommends in one memo that any strike and the joint Kurdish-Iranian bases be put off until June because snows in the area will reduce the effect of Sarin and mustard gas.

But in a March 31 letter, military intelligence recommends two alternative targets: Kurdish guerrilla bases near the towns of Balisian and Qaradagh, "considered suitable because they are in a low-lying area, which helps chemical agent sedimentation".

It recommends using two-thirds of the stores of Sarin and a third of the stores of mustard gas and says the attack could be done by mid-April.

A message from Saddam's office, signed by his secretary, approves the strike.

Two last memos from April 5 and 6, from the chief of Military Intelligence and then-Army Chief of Staff Lt. Gen. Saadeddine Aziz Mustafa ordering the Army's 1st and 5th Corps to draw up plans for the strike within days.

None of the documents show that the strike was carried out.

According to the Washington-based Henry L Stimson centre think tank, there were two documented chemical weapons attacks in 1987 - one in April in the southern province of Basra, killing or wounding 5 000 Iranians, the other in October in the southeastern province of Wassit, killing or wounding 3 000 Iranians. Both are far from the Kurdish regions of the north.

Saddam and seven of members of his regime are currently on trial for killing of Shi'ites in a crackdown launched in the town of Dujail in 1982. The case does not involve the use of chemical weapons.

But Saddam and others are likely to go on trial later for charges related to the Anfal campaign and the Halabja gas attack, and prosecutors have said they hold documents related to those charges.

Saddam's cousin Ali Hassan al-Majid - better known as Chemical Ali for use of chemical weapons against Kurds - commanded the Anfal campaign and is now in American custody.

None of the newly declassified documents appear to bear Saddam's signature or mention al-Majid.

The approvals for the attack come from Saddam's office and are signed by his secretary. The signature is not legible, but the man who held the post at the time was Hamed Youssef Hamadi, who is in custody and was brought to testify last month in the Dujail trial.

US President George W Bush ordered the invasion of Iraq after accusing Saddam of hiding weapons of mass destruction, but no weapons have been found since Saddam's regime fell in April 2003.

The weapons of mass destruction appear to have been destroyed by UN experts following the 1991 Gulf War.

or moved out of the country or buried or ....

The memos are among hundreds of documents gathered by the US military since the invasion of Iraq that are now being declassified. The US military cautioned on its website that the government "has made no determination regarding the authenticity of the documents, validity or factual accuracy of the information contained therein".
Posted by: lotp || 03/19/2006 16:25 || Comments || Link || E-Mail|| [6469 views] Top|| File under:
Deal reached on Iraqi PM?
The representatives of the Kurdish list, the Sunni Iraqi Concord Front and much of the Shiite Supreme Council for the Islamic Revolution (SCIRI) have reportedly reached an accord on a new prime minister. Their agreement not to reconfirm Ibrahim al-Jaafari as prime minister and instead nominate Abdel Mahdi, a leading SCIRI figure and currently vice president, was reported by the al-Arabiya network and confirmed by Sunni deputy, Salman Jumeiri. The nomination of a new prime minister is the main sticking point in efforts to forge a new government in Iraq after the elections in December.

The representatives of these lists have the parliamentary majority needed to reconfirm president Jalal Talabani as president and nominate Abdel Mahdi as prime minister.

The line-up of those endorsing Abdel Mahdi - who lost narrowly to Jaafari in an internal vote on a prime ministerial candidate - may well exclude MPs from the faction of radical Shiite imam Moqtada al-Sadr and those of the Islamic party Dawa, led by Jaafari.

The choice of a new prime minister has become the crucial obstacle in forming a new national unity government, following last December's elections.
Posted by: Dan Darling || 03/19/2006 00:44 || Comments || Link || E-Mail|| [6470 views] Top|| File under:
22 bodies found in Iraq
Iraqi police and soldiers found the bodies of 22 people in Baghdad on Saturday who were shot in the head and showed signs of torture, security forces said.

The bodies were found in different neighborhoods and could not be immediately identified.

In other developments Saturday, 60 people arrested in the U.S.-Iraqi military sweep north of Samarra remained in custody out of 80 who were initially detained, according to a spokesman for the 3rd Brigade Combat Team of the 101st Airborne Division. The 20 had been released.

The U.S. military said it had confiscated weapons in Operation Swarmer, but reported no casualties or firefights.

The operation, which began at dawn Thursday with 1,500 U.S. and Iraqi troops, is targeting villages in a rural area of Salaheddin province, where insurgents are believed to be based, according to Iraqi security sources.

The region is sparsely populated farmland northeast of Samarra, where the Askariya Mosque, a Shiite shrine, was bombed last month. The February 22 attack set off a wave of Shiite reprisals and Sunni counter-reprisals that caused hundreds of deaths and strikes on mosques, sparking fears of full-blown civil warfare.

By Friday, the number of U.S. and Iraqi forces had decreased to 900.

The Pentagon has called it the largest air assault operation in Iraq since U.S.-led forces attacked -- exactly three years ago this coming Monday.

Roadside bombings in Baghdad wounded 16 people, including a group of Shiite pilgrims walking south to Karbala, Baghdad emergency police said.

Nine pilgrims were wounded by the 8 a.m. blast, police said.

They were observing the Shiite holy day of Arbaeen, the end of the 40-day period commemorating the martyrdom of Imam Hussein. That day falls on Monday -- also the third anniversary of the war in Iraq.

At the same time, another roadside bomb in the eastern Baghdad neighborhood of Mustansriya exploded, wounding five Iraqi soldiers as their patrol was passing by, police said.

Two civilians were wounded in a separate car bomb attack in central Baghdad.

Three U.S. soldiers assigned to the 3rd Brigade Combat Team, 101st Airborne Division, were killed Thursday in the north-central region of Iraq. They were not involved in Operation Swarmer, the U.S. military reported.

One was killed while manning an observation post in Samarra; the other two were killed in an indirect fire attack at Contingency Operating Base Speicher, northwest of Tikrit, the U.S. military said.

Another U.S. soldier was wounded in that second attack.

Six people detained during an Iraqi army operation in the Abu Ghraib area of western Baghdad have confessed to killing a top local journalist, an Iraqi Defense Ministry official told CNN Saturday.

Amjad Hamid Hassan, the director of the state-owned TV station Iraqiya, was killed, along with his driver, in a drive-by shooting last week in western Baghdad.

Two others are being sought in the killing, the official said.
Posted by: Dan Darling || 03/19/2006 00:39 || Comments || Link || E-Mail|| [6462 views] Top|| File under:
Thousands of UK firearms in Zarqawi's hands
Thousands of weapons supplied to Iraq by British arms companies have fallen into the hands of al-Qaeda terrorists targeting UK troops, an Observer investigation reveals. A deal approved by ministers to export semi-automatic pistols to Iraqi police forces has ended up arming the supporters of Abu Musab al-Zarqawi, al-Qaeda's leader in Iraq.

The Department of Trade and Industry last year sanctioned export of the Beretta 92S guns, although there is no evidence that special checks were put in place to prevent them from reaching insurgents.

The two British companies involved in supplying the 20,318 weapons to Iraq have said there was a risk that some of the weapons could end up with the 'wrong people' if preventative measures were not introduced.

Critics said last night that the revelations raised damaging questions over Britain's role in exporting arms to Iraq, amid evidence that Shia militia 'death squads' linked to the Badr Brigade are embedded within Iraq's police. Recently, ministers even said the UK authorities 'sought to reintegrate militia members' into Iraq's fledgling police force.

The House of Commons Quadripartite Committee, which oversees arms sales, said it would be seeking answers from the Foreign Secretary, Jack Straw. Plaid Cymru MP Adam Price said: 'The failure [of the coalition authorities] to monitor properly the end-user for the shipment could prove to be criminally negligent. When the government lifted its embargo in July 2004, they were warned Iraq was far too unstable for the export of small arms. The failure to heed that warning has put Iraqi civilian and British soldiers' lives at risk.'

The Beretta deal was instigated when the US government asked its procurement arm, Taos Industries, to find weaponry to arm the Iraqi police. The US firm contacted London-based Super Vision International, which negotiated procurement of the semi-automatic pistols from Beretta's Brescia factory and asked Cornwall-based arms firm Helston Gunsmiths to obtain an export licence from the UK government.

The DTI approved the licence and the Beretta 92S guns were flown from Italy to Stansted airport, Essex, where customs officials approved the paperwork before they were dispatched to the US military base in Baghdad. In February 2005 the guns were handed over to the Coalition Provisional Authority for distribution to Iraqi police.

However, Iraqi officers have reported that a number of the Beretta pistols have been found among the 'friends of al-Zarqawi' and 'in the possession of the enemy forces'. Italian prosecutors have launched an investigation into how the guns could have ended up arming al-Qaeda loyalists and have confirmed that they have contacted UK authorities. Zarqawi remains one of the main figures behind the destabilisation of Iraq and is behind a series of attacks against the Shia majority with the aim of provoking a sectarian civil war. The Jordanian-born insurgent has admitted responsibility for attacks on British soldiers, including the death of Anthony John Wakefield, 24, from Newcastle, who was killed last year by a roadside bomb in southern Iraq. Zarqawi was also named as the ringleader behind the London bombings last July.

Roger Berry, of the Commons Quadripartite Committee, said the revelation raised concerns over what the UK government had done to ensure the guns did not end up arming terrorists targeting British troops. 'Everybody knows the potential for leakage in Iraq is massive. We need to know what checks and assurances were made to make sure this kit did not fall into the wrong hands,' he added.

A spokesman for the DTI said the deal, approved by Nigel Griffiths, the minister then responsible for arms exports, was sanctioned only after considering the 'risk that the equipment will be diverted within the buyer country [Iraq]'. Both British arms companies involved in the sale admitted weapons had been found in the possession of insurgents. However, they said it was impossible to know exactly how many, although the figure is believed to be in the thousands.

The admission of the two UK arms firms that they had concerns over where the guns might end up could prove politically damaging to the government at a time the coalition is struggling to stabilise Iraq.

Chris Price, proprietor of Helston Gunsmiths, near Truro, Cornwall, which has a UK government licence to supply guns to police forces across the world, said: 'Some police I presume are corrupt, and they sell them on the black market. Some of these Berettas have turned up in the hands of wrong people and it's opened the lid on it. Because Iraq is in such a mess, there must be kit flying all over place. Everyone must be at it.'

Chris Bradbury, managing director of Super Vision International, based in Barnes, south-west London, who is also licensed to sell guns to foreign police forces, said he was not surprised some of the Berettas were in the wrong hands: 'The police forces are recruiting people off the streets. We don't know who their loyalties belong to or whether they are the wrong people.'

In Italy, the discovery of the guns in the possession of Iraqi insurgents has caused a political scandal amid reports the weapons were second-hand and meant to be destroyed rather than sold. Brescia prosecutor Francesco Piantoni told The Observer that British authorities have been contacted as part of an investigation into the deal.

Bradbury said that Scotland Yard and MI5 had also questioned him over the shipment, but found no evidence of wrongdoing. Helston Gunsmiths and Super Vision International said they had obeyed the American government's contract to deliver the guns to the CPA at Baghdad, and are not accused of behaving inappropriately. 'There is no wrongdoing whatsoever, nothing immoral either,' Bradbury said. 'It's all very straight and above aboard.'
Posted by: Dan Darling || 03/19/2006 00:10 || Comments || Link || E-Mail|| [6463 views] Top|| File under:
Iraqi documents hint at links to al-Qaeda
NEWLY released documents seized in Iraq immediately after the American invasion in 2003 point to the presence of Al-Qaeda members in the country before the war and moves to hide traces of "chemical or biological materials" from United Nations weapons inspectors.

The documents were posted on the internet as part of a rolling programme by the US government to make public the contents of 48,000 boxes of untranslated papers and tapes relating to the workings of Saddam Hussein's regime. Saddam is said to have routinely taped talks with cabinet members and intelligence chiefs.

John Negroponte, the director of national intelligence, was ordered by President George W Bush to release the material. Hundreds of thousands of previously unseen documents and hundreds of hours of tapes will be placed on the web in the coming weeks.

The first documents to be released offer tantalising clues to possible Iraqi contacts with Al-Qaeda. An Iraqi intelligence report dated September 15, 2001 — four days after the attacks on America — says Osama Bin Laden and the Taliban were in contact with Iraq and Al-Qaeda members had visited the country.

It claims America had proof that the Iraqi government and "Bin Laden's group" had agreed to co-operate to attack targets in America and that the US might strike Iraq and Afghanistan in retaliation.

However, the information comes from an unidentified Afghan informant who states merely that he heard it from an Afghan consul, also unnamed. According to ABC News, which translated the tapes, the claims are "sensational" but the sourcing is "questionable".

Another document from a "trustworthy" source and dated August 2002 claims people with links to Al-Qaeda were in Iraq. There is a picture a few pages later of the Jordanian terrorist leader Abu Musab al-Zarqawi. But the papers suggest Saddam's agents were trying to verify the presence of Al-Qaeda rather than colluding with it.

Documents from 1997 confirm that Saddam was giving UN weapons inspectors the runaround by removing correspondence concerned with "prohibited weapons" and clearing "labs and storages of any traces of chemical or biological materials".

The transcript of one tape recording shows an official named as Comrade Husayn expressing concern to Saddam that outsiders would find out about imported material, including some from America, apparently for chemical weapons.

"They have a bigger problem with the chemical programme than the biological programme," he tells Saddam. "We have not told them that we used it on Iran, nor have we told them about the size or kind of chemical weapons that we produced and we have not told them the truth about the imported material."

In another taped conversation from the mid-1990s, a man called al-Sahhaf — possibly a former information minister — says: "On the nuclear file, sir, are we saying we disclosed everything? No, we have uncleared problems in the nuclear field."

Apparently confirming that the nuclear programme had been abandoned, he adds: "Everything is over, but did they know? No, sir, they did not know, not all the methods, not all the means, not all the scientists and not all the places."

Saddam expelled the UN inspectors from Iraq in 1998.

Bush intervened personally to secure the release of the documents after Bill Tierney, an Arabic-speaking former UN weapons inspector hired by the government to translate

12 hours of Saddam's tapes, revealed their contents at a private intelligence conference near Washington last month.

On one tape, recorded in the mid-1990s, the Iraqi dictator is heard to say: "Terrorism is coming. I told the Americans . . . and told the British as well . . . that in future there will be terrorism with weapons of mass destruction."
Posted by: Dan Darling || 03/19/2006 00:08 || Comments || Link || E-Mail|| [6477 views] Top|| File under:
Operation Swarmer angers Sunni Arabs
The three-day-old sweep through villages 60 miles north of Baghdad stirred growing unease among leading Sunnis and Associated Press reporters. One called it a needless "escalation" at a time of difficult negotiations over forming a broad-based government representing all of Iraq's communities. In the counterinsurgency sweep, through a 100-square-mile area of semidesert northeast of the Tigris River town of Samarra, Iraqi soldiers and units of the 101st Airborne Division had detained about 80 suspected insurgents as of Saturday, said Lt. Col. Edward S. Loomis, a U.S. spokesman. Seventeen were released after questioning, he said. Among those detained were six people, not further identified, allegedly responsible for the March 11 killing of Amjad Hameed, a journalist for the Iraqi television network al-Iraqiya, and his driver, the interim Iraqi government said.

The security net thrown down by Swarmer, described as the largest Iraq operation by helicopter-borne troops in three years, has angered residents of the area, which was a political stronghold of the Sunni-dominated government of Saddam Hussein ousted by the 2003 invasion. One leading Sunni Arab, Iraqi presidential security adviser Wafiq al-Samaraei, urged that the operation ease restrictions on traffic across Samarra's vital Tigris River bridge, and cease "disarming the people of Samarra of their own authorized weapons." He said the arms were needed to confront the "Zarqawi terrorists."

Many Sunni spokesmen differentiate between what they see as an Iraqi nationalist resistance against the U.S. occupation and Islamic fundamentalist terrorists in Iraq, many foreign, led by people like Abu Mussab al-Zarqawi, a Jordanian allied with Osama bin Laden's al-Qaida. "Many young people were detained, some of them innocent, and I call for their quick release," al-Samaraie told a TV interviewer. But he also called on Samarra's youths "to lay down their arms and join the political process." A Sunni leader in Parliament, Tarek al-Hashimi, told reporters the operation has come at too delicate a moment in Iraq. "There was no need to escalate military acts as the country is passing through a dangerous political dilemma," he said Friday.

In other action, Iraqi counterinsurgency troops staged a pre-dawn raid near Baqouba, 27 miles north of Baghdad, touching off a clash in which two gunmen were killed, one was wounded and 18 were arrested, including a Jordanian, Brig. Saman al-Talabani said. Along with ammunition and arms, the soldiers seized computer discs of fatwas — edicts — issued by Islamic clerics to kill Iraqi police and soldiers, al-Talabani said. A Sunni extremist leader was captured south of Baghdad along with five other "dangerous terrorists" and confessed to killing hundreds of Shiite Muslims in recent months, police Lt. Col. Falah al-Mohammedawi said. He identified the alleged ringleader as Mohammed al-Janabi.
Posted by: Seafarious || 03/19/2006 00:00 || Comments || Link || E-Mail|| [6470 views] Top|| File under:
Israel-Palestine-Jordan
Israeli forces arrest three Paleo MPs
Israeli forces arrested Saturday three parliament members and followers of the Islamic organization Hamas in the city of Jerusalem. Hamas sources said that the Israeli police arrested MPs' Mohammed Abu Dheir, Ibrahim Abu Salem and Ahmad Atwan and one of their bodyguards, where they have been taken to the settlement of Ma'ale Adummim near Jerusalem. The sources added that the Hamas MPs' were arrested as they were heading to a village near Jerusalem to inspect several national institutions.

Paleo "national institutions"???

According to the sources, MP Abdul Salem was released while the other two were taken to an undisclosed location.
Posted by: Seafarious || 03/19/2006 00:00 || Comments || Link || E-Mail|| [6470 views] Top|| File under:
Syria-Lebanon-Iran
Debka: Hizballah prepared for large-scale cross-border attack on Israel from Lebanon
During a tour of Israel's northern border positions Sunday, March 19, Israeli defense minister Shaul Mofaz pointed out the Hizballah build-up of troop strength in forward bases armed with missiles and artillery.

Hizballah's main object appears to be a renewed attempt to repeat last year's failed operation to abduct Israeli soldiers or civilians. A special command post has been set up to orchestrate the operation. DEBKAfile's military sources reveal that for the first time Hizballah's preparations for an offensive are open and visible. The scale and organization indicate the Shiite terrorists are aiming for a very large-scale kidnap operation inside Israel.

Israel's northern positions have been on high alert for a Hizballah attack since March 12.


You don't kidnap people with "missiles and artillery". Might I suggest preparations for a heavy, sustained barrage from several directions? Not just Lebanon and Gaza, but now the West Bank, too.
Posted by: Anonymoose || 03/19/2006 20:35 || Comments || Link || E-Mail|| [6480 views] Top|| File under:
Ganji released, US fearful of Iranian hold over Sadr
Iran held secret talks with Shia militant leaders from Iraq and Lebanon only days before the country's nuclear negotiators threatened America with "harm and pain", independent sources in Teheran have revealed.

The Iraqi firebrand cleric, Moqtadr al-Sadr and the chief of the armed Shia group Hizbollah in Lebanon, Hassan Nasrallah, held separate consultations with leading officials in Teheran.

Al-Sadr commands thousands of fighters in Iraq, with the power to destabilise further the country and target British and American troops, while Hizbollah's missile-wielding fighters are stationed on Lebanon's southern border with Israel. The revelation of their visits to Teheran has stoked fears that Iran's Shia clerical rulers are drawing up plans to wage a co-ordinated proxy war, using foreign Shia militias, in the worsening dispute with the West over its nuclear ambitions.

In a statement 10 days ago to the International Atomic Energy Agency, Iran said that America could inflict harm and pain, before adding: "But the United States is also susceptible to harm and pain."

On Friday, Ali Larijani, a leading Iranian nuclear negotiator, said: "Iran has chosen the path of resistance till achieving full access to nuclear energy, because we consider it a legitimate right." Iran insists that its nuclear plans are for peaceful purposes, a claim disputed by the United States, which fears that Teheran is developing nuclear weapons.

The visits of al-Sadr and Nasrallah to the Iranian capital went unmentioned in state-controlled media, but were reported on the Iranian expatriate internet site, roozonline, widely regarded as a reliable source of information from inside the tightly controlled Iranian regime.

While Iraq and Lebanon are home to the most powerful Shia militias, the voice of Iran's ruling clerics also holds sway with Shia minorities and Iranian communities in Bahrain, Kuwait, Saudi Arabia and the United Arab Emirates. Its capacity to destabilise the Middle East also extends to the West Bank and Gaza Strip.

Iran's most prominent dissident journalist has been freed from jail after six years, much of which was spent in solitary confinement. Akbar Ganji was imprisoned in 2001 for investigating the murder of five dissidents by intelligence agents.
Posted by: Dan Darling || 03/19/2006 00:29 || Comments || Link || E-Mail|| [6463 views] Top|| File under:
Iran's Interior Minister says 12 still missing in Zabol Attack
Interior Minister Mostafa Pour-Mohammadi told IRNA according to the ministry statistics the number of missing people in the terroristic event of Zahedan-Zabol road was not more than 12. However, he added, "I hope the figure will be less."

The minister, who arrived in the province on Saturday said the provincial people's expectations on security is reasonable, but unfortunately there are some problems in border areas. He said that he inspected some border areas by helicopter and that he had seen the border checkpoints adding though the border guards have been strengthened, they should be reinforced.

Armed bandits closed Zahedan-Zabol road on Thursday evening and forced the crossing cars passengers leave their cars and then shot them. According to the official figures 21 people were killed and 7 injured.

The interior minister participated in a ceremony held for the victims of the terroristic attack.
Posted by: Pappy || 03/19/2006 00:00 || Comments || Link || E-Mail|| [6466 views] Top|| File under:
Who's in the News
91
[untagged]
Bookmark
E-Mail Me
The Classics
The O Club
Rantburg Store
The Bloids
The Never-ending Story
Thugburg
Gulf War I
The Way We Were
Bio
Merry-Go-Blog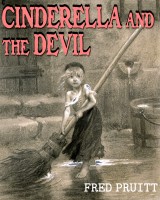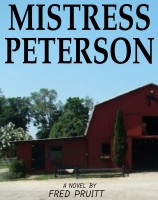 On Sale now!


A multi-volume chronology and reference guide set detailing three years of the Mexican Drug War between 2010 and 2012.

Rantburg.com and borderlandbeat.com correspondent and author Chris Covert presents his first non-fiction work detailing the drug and gang related violence in Mexico.

Chris gives us Mexican press dispatches of drug and gang war violence over three years, presented in a multi volume set intended to chronicle the death, violence and mayhem which has dominated Mexico for six years.
Click here for more information


Meet the Mods
In no particular order...


Steve White
Seafarious
Pappy
lotp
Scooter McGruder
john frum
tu3031
badanov
sherry
ryuge
GolfBravoUSMC
Bright Pebbles
trailing wife
Gloria
Fred
Besoeker
Glenmore
Frank G
3dc
Skidmark
Alaska Paul



Better than the average link...



Rantburg was assembled from recycled algorithms in the United States of America. No trees were destroyed in the production of this weblog. We did hurt some, though. Sorry.
3.236.50.201

Help keep the Burg running! Paypal: