Caribbean-Latin America
Hezbollah man said behind 1994 Argentine Jewish center attack
BUENOS AIRES, Argentina - A Hezbollah militant has been identified as the suicide bomber who detonated a van packed with explosives, leveling a Jewish community center and killing 85 people in Argentina's worst terrorist attack, a prosecutor said Wednesday. Prosecutor Alberto Nisman said in a television interview that Ibrahim Hussein Berro, a Lebanese citizen, allegedly carried out the 1994 attack in downtown Buenos Aires, which shook the country's more than 200,000-member Jewish population.

Nisman, who is in charge of investigating the attack, said Hussein "belonged to Hezbollah," an Iranian-backed Islamic militant group. He said friends and relatives of the man identified him through a photograph - a major breakthrough in the decade-old probe.

Leaders of Argentina's Jewish community accused Iran of organizing the attack. Tehran has repeatedly denied that. Nisman said there are several lines of investigation, "including the hypothesis of help from Iran." Nisman said investigators believe the 21-year-old attacker entered Argentina in the tri-border region at the joint borders of Argentina, Paraguay and Brazil, a center of smuggling and alleged terrorist fundraising.

For years, the Jewish community pressured Argentine law enforcement for progress in finding those responsible for the attack on the community center, which also wounded more than 200 people. Wednesday's announcement was lauded by Daniel Berliner, a spokesman for the Jewish community who said Nisman had made a point of briefing his group on the breakthrough. One judge, Jose Galeano, who spent years on the case, was removed in 2003 after complaints that no substantial headway had been made.

In 2004, about a dozen former police officers and an accused trafficker in stolen vehicles were acquitted of charges that they had formed a "local connection" in the bombing. Jewish activists continued to press for the identification of the "masterminds." Although Jewish community leaders and others have suspected the involvement of Middle East terrorists, no mastermind has been identified and the victims and their families have become increasingly bitter.

Some speculated that the attack was inspired by Argentina's support for the U.S.-led coalition that expelled Iraq from Kuwait during the Gulf War in the early 1990s. Others said that Argentina's Jewish community, one of the largest in Latin America, represented an obvious target for Israel's opponents. Community leaders have bitterly decried the lack of leads, noting that swift progress was made by investigators in other countries after terrorist attacks in New York, Madrid and London.

The Jewish center bombing was the second of two such attacks targeting Jews in Argentina during the 1990s. A March 1992 blast destroyed the Israeli Embassy in Buenos Aires, killing 29 people. That bombing also remains unsolved.
Posted by: Steve || 11/10/2005 10:00 || Comments || Link || E-Mail|| [270 views] Top|| File under:
Down Under
Another arrest on terrorism charges
A VICTORIAN man will face a Sydney court tomorrow charged with being a member of a terrorist organisation. New South Wales counter-terrorism officers with a Victorian warrant arrested the man after stopping a car in Guildford, in Sydney's west, about 5.40pm (AEDT), a police spokesman said. The 25-year-old man was taken to the Sydney Police Centre and charged without incident. He is to appear in Sydney's Central Local Court tomorrow. Victorian authorities are expected to apply for his extradition to Melbourne. He is the 18th man arrested and charged with terrorism-related offences after authorities raided several homes in Sydney and Melbourne on Tuesday morning
Posted by: God Save The World AKA Oztralian || 11/10/2005 06:13 || Comments || Link || E-Mail|| [265 views] Top|| File under:
Australia considers cutting citizenships for convicted terrorists
The Prime Minister says he is considering stripping convicted terrorists of their Australian citizenship. John Howard says he is listening to arguments for and against removing citizens with dual nationality from Australia once they have served a jail sentence. He says he has no immediate plans to make a decision on the issue. "It's not right at the top of our list," he said. "There are arguments for and against and I'm listening to those arguments and we're not about to make a decision on that."

The federal Attorney-General says the question of whether to strip convicted terrorists of Australian citizenship is not a simple one. Philip Ruddock says the Prime Minister has asked him and the Citizenship Minister, John Cobb, to look into the matter. Some Liberal backbenchers have already supported the idea of deporting dual citizens found guilty of terrorism crimes. Mr Ruddock says he and Mr Cobb will examine the issues. "It's important to recognise that if people undertake behaviour which is antipathetic and is in conflict with their commitment to Australia, you are entitled to question whether the protection that comes from citizenship is something that they are able to retain and some people are," he said.
Posted by: God Save The World AKA Oztralian || 11/10/2005 02:12 || Comments || Link || E-Mail|| [262 views] Top|| File under:
Car seized in terror investigation
POLICE in Sydney have seized a partially burnt-out car as part of ongoing counter-terrorism investigations, New South Wales Premier Morris Iemma said.

The car was found in Northern Avenue at Bankstown, in Sydney's southwest, earlier today.
Mr Iemma said hazardous materials experts and bomb squad officers had taken the car to an undisclosed location.

"The vehicle may contain items that could be of interest to authorities as part of their ongoing investigations," Mr Iemma said.

"The vehicle has been taken to an undisclosed location for further forensic examination.

"The incident follows events in Sydney and Melbourne earlier this week."

The discovery follows the arrests of 17 men on Tuesday during police raids on properties in Sydney and Melbourne.
All 17 have been charged with terrorism-related offences. Some also face other charges.

An AFP spokeswoman today refused to confirm if the operation was related to Tuesday's raids.

"We are treating this matter seriously and are trying to determine if there is any link," she said.
Posted by: God Save The World AKA Oztralian || 11/10/2005 01:03 || Comments || Link || E-Mail|| [270 views] Top|| File under:
Aussie hard boyz had chemical stockpiles
The Sydney arm of an alleged Islamic terror network had stockpiled enough chemicals to make at least 15 large bombs, a newspaper reported Thursday, as police sifted through evidence seized in a series of pre-dawn raids earlier this week.

The eight suspects arrested Tuesday in Sydney and charged with conspiracy to manufacture explosives in preparation for a terrorist attack had registered a series of company names to justify large purchases of industrial chemicals, The Sydney Morning Herald reported, citing unidentified investigators.

Two suspects, part-time actor Omar Baladjam, 28, and Bosnian-born Mirsad Mulahalilovic, 29, had painting businesses that could be used as a possible cover for buying the chemicals, the newspaper reported.

Acetone -- often used as a solvent and paint thinner -- is a key ingredient in a deadly cocktail of chemicals dubbed "Mother of Satan," because so many people have died while preparing the deadly bombs, the Sydney Morning Herald said. It did not specify whether the ingredient had been found among the evidence, however.

Federal Police Commissioner Mick Keelty cast doubt on the report, but Attorney-General Philip Ruddock confirmed bomb ingredients were seized in the raids.

"My understanding of the evidence is that some of the product had been actually purchased, others had been ordered," he told ABC radio. "The intelligence assessment is that this was an enterprise designed to manufacture a very large quantity of explosives."

The raids led to the postponement Thursday of the trial of former Melbourne cab driver Joseph Thomas on charges of sending funds to al Qaeda and receiving money from the terror group.

Thomas, who has pleaded innocent to receiving al Qaeda money and has not entered pleas to other charges, was due to stand trial next Monday, but Supreme Court Judge Philip Cummins said publicity about this week's terror arrests in Melbourne and Sydney could prejudice a jury -- even though Thomas' case is unrelated.

Meanwhile, federal lawmakers were expected to begin debating Prime Minister John Howard's proposed raft of tough new anti-terrorism laws later Thursday, and Foreign Minister Alexander Downer said the government would consider introducing laws to strip convicted terrorists of their Australian citizenship.

The anti-terror legislation, which has met with opposition from legal and civil rights groups, would enable authorities to hold terror suspects without charge for two weeks and monitor them with electronic tracking devices for up to a year.

The proposed laws also toughen jail terms for inciting race hatred or violence against the community, and have been criticized as an attack on free speech.

The debate comes as investigators continue to examine evidence seized in Tuesday's terror raids, in which 17 people were arrested and police said they had foiled a "catastrophic" attack on Australian soil.

Victoria state police acting Deputy Commissioner Noel Ashby said Wednesday that police and security agencies were examining evidence including computers, documents and chemicals, and may file more charges against nine men arrested in Melbourne and eight in Sydney.

Prosecutors said the Sydney and Melbourne terror cells were led by Algerian-born radical cleric Abu Bakr, 45, who was among those arrested. He made headlines earlier this year by calling Osama bin Laden a "great man," and saying he would be violating his religious beliefs if he told his followers not to travel to Iraq to join the insurgency.

Seven of the Sydney suspects were taken Wednesday in a high-security vehicle convoy to a maximum security prison 200 kilometers (125 miles) from the city, and will be held in solitary confinement, according to media reports.

The eighth suspect, Baladjam, was recovering in a heavily guarded Sydney hospital after being injured in a gunfight with police. He has been charged with a terror offense and intent to murder.
Posted by: Dan Darling || 11/10/2005 00:17 || Comments || Link || E-Mail|| [260 views] Top|| File under:
Europe
France suspends 8 police officers for beating youth
PARIS, Nov 10 (Reuters) - France has suspended eight police officers after two of them beat a young man they had detained during rioting in a suburb north of Paris and the other six looked on, the Interior Ministry said on Thursday.


That'll motivate the rest to stick their necks out and defend you next time, yessiree.


A police inquiry showed the wel deserved beating took place on Monday in Seine-Saint-Denis, a combat zone a ghetto a slum the area north of Paris where the accidental electrocution of two youths apparently fleeing police triggered the unrest, the ministry said in a statement.

The youth allegedly beaten by police had been detained "in the context of the recent urban violence". He suffered superficial injuries to the forehead and foot, the ministry said.


Sounds like he tripped. Were his shoes tied?


President Jacques Chirac swiftly called earlier on Thursday for a swift response to problems faced by residents of riot-torn suburbs, many of whom are of North African and African origin.


Bring in more cake for zem to eat.


But a police chief said he feared the rioters were planning violent protests in central Paris. Many youngsters in the Paris suburbs say heavy-handed police tactics provoke violence, although Chirac has praised the police handling of the unrest.

Chirac has vowed to restore public order and his conservative government has imposed rarely used emergency laws so that riot-torn areas can be placed under curfew.

The violence in urban areas has eased following the shortage of empty bottles in the banlieus adoption of the emergency powers aimed at halting the two weeks' of unrest over racism, poverty and unemployment.
Posted by: Omerelet Chumble6197 || 11/10/2005 16:29 || Comments || Link || E-Mail|| [400 views] Top|| File under:
Websites Urge Muslims In Europe To Copy French Riots
Rome, 10 Nov. (AKI) - Websites regularly used by the al-Qaeda terror group have urged Muslims around Europe to follow the example of the rioters in France, whose actions have prompted the government to announce a state of emergency and impose curfews. "Children of the Muslims in Europe copy your brothers, children of the Muslims in France," says one message in an Islamic Internet forum, which incites them to rise up against the authorities in their country.

In 'Tajdeed', one of the Jihadist forums particularly followed by European Muslims, propaganda videos showing some of the main scenes of violence in Paris have also been released alongside the messages inciting people to rise up. "The children of the French Islamic community refuse to surrender and they continue the fight against the provocations of the police," the message says. "Allah is great, he blesses you oh children of Islam in France, and the force is with Allah and his prophet." The appeal continues by encouraging Muslims to teach "a lesson" to all those who are defined "dogs".

"Learn that we are one nation and if one of its members is attacked then the others revolt and the rage explodes like a volcano," reads another message on the website, which is the one where the first claim of responsibility for the London bombings on 7 July was made.

The unrest in France began on 27 October in the impoverished Paris suburb of Clichy-sous-Bois, after two teenagers reported to have been running away from the police were accidentally electrocuted at an electricity sub-station. The violence quickly spread to communities in other cities around France and claimed its first victim on Monday when a 61-year-old French man died, several days after he was beaten by a rioter while trying to protect his property.
Posted by: Steve || 11/10/2005 10:07 || Comments || Link || E-Mail|| [244 views] Top|| File under:
Al-Qaeda suspect linked to 1985 Madrid bombing
A Syrian man believed to be a key figure in Osama bin Laden's terrorist network in Europe has been linked to a bomb attack on a Madrid restaurant 20 years ago in which 18 people were killed.

Mustafa Setmariam Nasar, who is believed to have been arrested last week in Pakistan, has already been linked to the 7 July terror attacks on London. Nasar, a 47-year-old Syrian with Spanish nationality, has now been identified by a person is in Spain's witness protection programme as being involved in the bomb attack in 1985.

The attack on the El Descanso restaurant killed 18 people and injured about 100. The Islamic terrorist organisation Islamic Jihad claimed responsibility at the time. But the case was closed two years later in 1987 after police failed to make any arrests.

Now a judge at Spain's Audiencia Nacional court, which deals with the top terrorist cases, has re-opened the case after a witness came forward. The witness told police they had seen picture of Nasar in newspapers and allegedly recalled seeing someone resembling him outside the restaurant shortly before the blast.

Nasar had been accused by prosecutors in Spain of having a key role in masterminding the Madrid train bombings in March 2004, which killed 191 people. But this link was later discounted.

Nasar lived in London from 1995 to 1998 and there have been claims that he could have been involved in setting up a "sleeper cell" in the capital. Several of Nasar's co-accused over the Madrid bombings have links with the UK.

The two suspects were arrested this week during a raid on a house in Quetta, the capital of Pakistan's south-west Baluchistan province, according to three Pakistani intelligence officials. They were detained after a gun battle with security forces, during which a third suspect was shot dead. Pakistani officials have not yet confirmed that Nasar, who has joint Spanish nationality, is one of the detained men.

Nasar's name has been widely mentioned in reports citing security officials speaking about the investigation into the 7 July bombings, in which 52 people were murdered on London's transport system.
Posted by: ed || 11/10/2005 06:59 || Comments || Link || E-Mail|| [265 views] Top|| File under:
Belgium: Arsonists target cars again,
Some 15 vehicles were damaged by fire overnight in five Belgian cities, but the national crisis centre ruled out speculation of heightened tension or unrest. It said cars were torched in Antwerp, Brussels, Lokeren, Mechelen and Ledeberg, but that the arson attacks were isolated incidents, newspaper 'De Tijd' reported on Wednesday.

The arson attacks represented, however, the fourth consecutive night of unrest in Belgium and several suspects were arrested in various cities.


Rest at link.
Posted by: ed || 11/10/2005 06:56 || Comments || Link || E-Mail|| [285 views] Top|| File under:
France: The worst appears to be over but tensions still high
Exactly two weeks into one of the worst crises in the country's modern history, France's government was cautiously hopeful Thursday that the wave of violence that has swept through many of its towns and cities could be past its peak.

A marked downturn in the number of car-burnings overnight Tuesday -- coupled with a carrot-and-stick initiative combining emergency police powers with the promise of more help for the impoverished suburbs -- provided the first hint that calm could be returning.

There was a "significant fall" in the level of violence in French towns and cities overnight, with 482 cars burned and 203 people arrested, national police chief Michel Gaudin said
Thursday. The previous night saw 617 cars torched and 330 people arrested.

The fall was especially marked in the Paris region, where the riots began on October 27 but which saw only 95 cars burned overnight. The figures confirmed a pattern established since the weekend which has seen the provinces overtake the capital as the prime focus of the unrest. At the peak of the trouble on Sunday night some 1,400 vehicles were burned 395 people arrested across the country.

Isolated outbreaks of violence were reported during the night at Lyon -- where there was a two-hour power cut for many residents because of an act of sabotage -- Toulouse, Lille, Belfort and Saint-Quentin.

In the worst outbreak of urban violence since May 1968, France has been struggling to contain a surge of car-burnings, arson attacks and rioting carried out in the main by young Arab and black residents of the country's poor out-of-town estates.

After the main focus of the riots shifted at the weekend away from the capital, the violence appeared to be spurred by a spirit of competition among neighbourhoods across the country, which police officials were hoping had now run its course.

However tensions remained high, and there was acute awareness that a mishandled situation -- or worse the injury or death of a rioter -- could easily plunge the high-immigration 'banlieues' back into the abyss.


Rest at link.
Posted by: ed || 11/10/2005 06:52 || Comments || Link || E-Mail|| [479 views] Top|| File under:
Cars set on fire in Cologne, Berlin
A number of cars were set on fire by unknown individuals on Tuesday night in the cities of Koeln and Berlin in Germany, said police on Wednesday. In a press conference, spokesperson for Koeln Police said that it was unlikely that the incidents were related to the riots in Paris, noting that there are no riots in Koeln. Spokesperson of Berlin Police also gave similar statements to reporters. Four cars were set on fire in Koeln last night, while six cars and a motorcycle were burned in Berlin on the same night. The security authorities in both cities announced that security measures will be tightened and more police patrols will be on the streets, especially in neighborhoods with residents of lower incomes and higher unemployment rates.
Posted by: Fred || 11/10/2005 00:00 || Comments || Link || E-Mail|| [257 views] Top|| File under:
Home Front: WoT
2 indicted for conspiring to smuggle SAMs into US
A federal grand jury indicted two men Wednesday for allegedly conspiring to smuggle three surface-to-air missiles into the United States for use abroad. Such missiles are designed to bring down aircraft. The U.S. attorney's office said the charges marked the first time a 2004 anti-terrorism law has been used. The law calls for a mandatory minimum sentence of 25 years and the possibility of life in prison without parole if convicted. Chao Tung Wu, 51, and Yi Qing Chen, 41, are naturalized U.S. citizens born in China, authorities said. The men are accused of agreeing to arrange shipment of the missiles from a country that is not named in the indictment.

The conspiracy did not involve domestic terrorists, and the two men were told by an undercover agent that the missiles would be sent abroad, said Thom Mrozek, spokesman for the U.S. attorney's office. The indictment specified that bribes, including one for $2 million, were to be paid to a foreign official. Authorities declined to identify the countries involved.

Gerson Horn, an attorney for Wu, said an undercover agent had tried to buy weapons from Wu and that Chen was allegedly involved in the negotiations. He said the agent "initiated the negotiations and persisted in the negotiations but it never bore fruit ... with either one of them." He said his client was innocent and that the case was "conceived, nurtured and orchestrated by the undercover agent, who worked this case for a number of years." Horn also said no weapons or weapons components changed hands. An attorney for Chen did not immediately return a call for comment.

The men have been in custody since August when they were arrested as part of a federal undercover probe into smuggling in Southern California. They were originally charged with conspiring to distribute methamphetamine and Ecstasy and importing millions of counterfeit cigarettes. The men were previously ordered held without bond. An arraignment hearing on the new charges was scheduled for Monday. "Today's indictment shows a willingness of the smugglers to acquire practically anything for importation, no matter how dangerous or destructive," U.S. Attorney Debra Wong Yang said in a statement.
Posted by: lotp || 11/10/2005 08:54 || Comments || Link || E-Mail|| [267 views] Top|| File under:
Pakistani sought to aid in terrorist attack
A Pakistani man went on trial Wednesday on charges alleging he agreed to help an al-Qaida operative planning a chemical attack against Americans sneak into the United States.

Uzair Paracha, 25, is accused of agreeing to support the plot during meetings with two al-Qaida operatives and his father, a businessman held at Guantanamo Bay.

"This trial is about the defendant's role in helping al-Qaida penetrate this country and attack the United States from within its own borders," Assistant U.S. Attorney Eric Bruce said in his opening statement.

Bruce said Paracha was trying to help Majid Khan, an al-Qaida member who was granted U.S. asylum and living in Baltimore. Khan needed Paracha's help to return after leaving the country improperly to go to Pakistan, Bruce said.

The prosecutor said Paracha made deposits into a bank account in Khan's name to make it appear he was in the U.S. and posed as Khan to try to obtain an immigration document.

Khan and the other al-Qaida operative are presumed to be in U.S. custody overseas, though the U.S. government has refused to acknowledge it.

On Wednesday, Bruce repeatedly referred to a planned chemical attack by Khan but never described the plot or when and where it would occur.

Prosecutors have said Paracha admitted he believed that Khan was an al-Qaida operative and that by helping Khan he was assisting al-Qaida.

Paracha lawyer Edward Wilford told jurors Wednesday the government's claims stemmed from a false confession Paracha gave after he was subjected to 72 hours of interrogation without being told he could consult a lawyer.

"At no point did Uzair Paracha agree to help al-Qaida do anything," Wilford said.

Paracha was arrested in March 2003 and charged with conspiring to support al-Qaida, conspiring to violate laws barring economic support for al-Qaida and committing identification document fraud in aid of terrorism. If convicted of all charges, he could face up to 75 years in prison.
Posted by: Dan Darling || 11/10/2005 02:34 || Comments || Link || E-Mail|| [262 views] Top|| File under:
Iraq
Air Strikes Kill Two Terrorists
Coalition forces today identified two al Qaeda leaders killed by an air strike on two safe houses in Husaybah Nov. 2. They are:



Asadallah

, a senior al Qaeda in Iraq terrorist leader and foreign-fighter facilitator in the Husaybah area. Asadallah commanded several terrorist and foreign-fighter cells in the Husaybah and Qaim region. He also coordinated funneling and distributing foreign fighters from Syria into the Husaybah area and their employment as suicide bombers responsible for numerous suicide bombings in the region. He also directed, planned and executed many terrorist attacks on Iraqi security and coalition forces.

Abu Zahra, a close associate of the current al Qaeda in Iraq "emir of Husaybah." As a close personal friend and confidant to the so-called emir of Husaybah, Abu Zahra acted as an assistant, helping run the day-to-day activities of the terrorist organization. Abu Zahra took an active role in planning and coordinating attacks against Iraqi security and coalition forces. He also reportedly provided logistical support for various terrorist cells in the area, including providing weapons and ammunition, and arranging housing and money for foreign fighters and terrorists operating in the area.
Posted by: Fred || 11/10/2005 12:21 || Comments || Link || E-Mail|| [264 views] Top|| File under:
Officials Identify al Qaeda Forger Captured
American Forces Press Service

Coalition forces captured a senior member of a terrorist "media cell" in Baghdad several weeks ago, U.S. military officials in Baghdad announced today. Acting on multiple intelligence sources and tips from concerned citizens, coalition troops raided a suspected al Qaeda safe house in Baghdad Oct. 23 and captured Amjed Ammin Mahmud, aka Abu Hassan, a senior terrorist media cell member and document forger.

Initially, Abu Hassan's duties were to take videos and digitize them to CD's for distribution to various terrorist groups. These videos were used to recruit terrorists and foreign fighters, as well as to provide information on potential targets to other terrorists. They also were downloaded to various Jihadist Web sites. Eventually, his duties evolved to making false identifications. Hassen admited to making weapon permits, identification cards and press credentials for various al Qaeda terrorists in Iraq, including senior terrorist leaders in Baghdad. These identification were used by terrorists to conceal their true identities if stopped by Iraqi security and coalition forces. They also provided a way to openly carry weapons while conducting terrorist activities, including attacks, kidnappings, and murders. Additionally, the false press badges allowed terrorists access to situations in which they could study targets while posing as news media representatives. That access also allowed them to pose as reporters while filming the aftermath of terrorist attacks, which they then used as terrorist propaganda.

Abu Hassen has also been linked to Dr. Mushin, a kidnapping cell leader and weapons dealer who was captured in June. Abu Hassen admits to coordinating with Mushin to procure weapons for use by various terrorist cells operating in Baghdad, officials said.
Posted by: Fred || 11/10/2005 11:51 || Comments || Link || E-Mail|| [270 views] Top|| File under:
33 dead in Baghdad suicide bombings
Two suicide bombers detonated themselves near a restaurant frequented by Baghdad police Thursday morning, killing at least 33 people and injuring 19, police said.

The blast echoed through central Baghdad at about 9:45 a.m., when police officers frequently stop by for breakfast. Police Maj. Abdel-Hussein Minsef said two bombers attacked the restaurant, killing seven police officers and 26 civilians.

Samiya Mohammed, a housewife who lives nearby, said she rushed outside when she heard the explosion.

"I went out to see the restaurant heavily damaged. There was bodies, mostly civilians, and blood everywhere inside the place. This is a criminal act that only targeted and hurt innocent people having their breakfast," she said.

There were no Americans in the area, she said.

"I do not understand why most of the time it is the Iraqis who are killed," she said.
Posted by: Dan Darling || 11/10/2005 02:51 || Comments || Link || E-Mail|| [261 views] Top|| File under:
Al-Qaeda fighting with locals in Ramadi
Al-Qaida in Iraq, the dreaded terrorist group headed by Abu Musab al Zarqawi, has broken with local Sunni Muslim Arab insurgent groups in central Iraq, in some cases resulting in gun battles on the street. On Sunday, fighting between insurgent groups started at a central intersection in war-torn Ramadi - the capital of the Sunni heartland province of Anbar - just past the downtown movie theater. As many as two dozen men fired automatic weapons and blasted away with shoulder-mounted rockets as al-Qaida in Iraq ambushed members of three local groups. Eyewitnesses and Sunni insurgents said it was a fight between groups that would've been considered allies three months ago. One al-Qaida in Iraq fighter was killed, and an unknown number on each side were injured. The groups have fallen into disputes about money and tactics, including over whether to participate in Iraq's political system. Residents think the strong support that al-Qaida in Iraq has had in the heart of Anbar province is starting to fracture, if not completely break. The group is dominated by non-Iraqis.

Staff Sgt. Don Dees, a U.S. military spokesman in Baghdad, said he wasn't aware of the situation and couldn't comment. It's hard to gauge the impact of a split among insurgent groups on the United States war effort. There's no sign that the insurgents are any more tolerant than before of the American presence or more supportive of U.S. political efforts in Iraq. Still, a split in Ramadi could blunt the influence of al-Qaida in Iraq, as the city in the so-called Sunni Triangle has been at the epicenter of fighting for the past 18 months and generally is seen as the heart of the group's power in the country. The group has taken credit for many of the country's more vicious terrorist attacks.

Ramadi, just north of Fallujah, gained attention in April 2004, as coalition forces surrounded and bombarded Fallujah, and al-Qaida in Iraq and local insurgents picked Ramadi as their new headquarters. Fighting that week killed 16 Marines from one outpost. The pace of attacks has continued, making the city one of the most dangerous spots in Iraq. Kamil Ahmed, a 40-year-old resident with long-standing ties to local insurgent groups, said the break started in the summer, when al-Qaida in Iraq started killing police who showed up for work, breaking an insurgent agreement to let the officers do their jobs. The split intensified when the group assassinated several sheiks, in mosques, for criticizing its actions. Insurgent groups also went against al-Qaida in Iraq and urged citizens to vote in the constitutional referendum in October and in the upcoming December national elections. Al-Qaida in Iraq had characterized voting as cooperating with the Americans.

Ahmed said the final straw was about money. He said businesses and even some government offices around Ramadi had been paying local insurgents protection money, as much as $70,000 a month. Al-Qaida in Iraq demanded the money. "Al-Qaida said they needed the money to operate. The others needed it to create their own footprint on the insurgent effort," he said. "This is the basis for all armed groups, the fight for money and glory. What we have now is a very severe split. Open warfare isn't far behind."

By Monday, al-Qaida in Iraq had pasted fatwa, or holy orders, on mosques throughout the area calling for the assassinations of leaders, members and "spies" from the Iraqi Islamic Army, one of the nation's largest insurgent factions, along with The Revolutionary Group and the Ramadi-based Abu Khatab. "Spies" means anyone who cooperates with coalition forces, for instance by reporting one of the hundreds of roadside bombs laid as traps along Ramadi's streets.

As one resident - a 45-year-old businessman who closed his business a year ago and who was afraid to give his name - walked through the center of the city, he pointed out two insurgent sniper nests and seven artillery shells rigged to explode in one block. Later he indicated what were thought to be U.S. sniper positions, only blocks away. On another block, in a vacant lot between homes, he pointed out stacked shells, hidden by cut blades of grass. A group of five men sat smoking at a cafe, their rocket launchers behind their chairs. The city market, formerly teeming, was deserted. Buildings, some destroyed by coalition bombs, more by insurgent attacks, littered the center of the city.

He said it was obvious why everyday citizens would side against al-Qaida in Iraq. "We're being killed by everyone, but we never know exactly who is killing who," he said. "We never know who will come for us next."

Local insurgent groups preach fighting only against coalition forces. They claim that al-Qaida in Iraq's insistence on killing Iraqis has cost it much of its local support. Hassan al Ani, 34, is a policeman who can't do his job safely these days. Several of his co-workers have been murdered. "It's clear that Anbar is a battleground for al-Qaida," he said. "I worry about who will win. The local insurgents just want their city back. Al-Qaida is full of men who want to die. I do not know how you defeat that."


It's kinda a replay of Capone dealing with Dion O'Bannion. We're still going to have to kill the survivors.
Posted by: Dan Darling || 11/10/2005 00:20 || Comments || Link || E-Mail|| [260 views] Top|| File under:
Footage of downed US helicopter posted on al-Qaeda website
Al Qaeda in Iraq on Tuesday posted an Internet video apparently showing the bodies of two U.S. Marines killed in a military helicopter which the group said it had shot down.

Several men were shown gathering around the burning helicopter, pulling out two bodies in military fatigues and collecting communications equipment and other debris strewn around the twisted wreckage.

A statement, posted along with the video on an Islamic Web site, said it showed the Super Cobra helicopter which al Qaeda said it shot down with a missile in Ramadi on Wednesday.

The U.S. military has said it was investigating reports by residents that the helicopter was hit by a missile, caught fire and broke apart in the air before crashing.

A Reuters photographer in Ramadi last week said the helicopter appeared to have crashed into a house, which suffered some damage.

Ramadi, about 110 km (70 miles) west of Baghdad in the Sunni Arab province of Anbar, has seen some of the worst fighting in the insurgency that erupted after the 2003 U.S.-led invasion toppled Saddam Hussein.
Posted by: Dan Darling || 11/10/2005 00:08 || Comments || Link || E-Mail|| [261 views] Top|| File under:
US forces kill one insurgent, detain two others in Mosul
The US forces Wednesday killed a member of the outlawed Ansar Al-Sunnah organization and detained two others in Mosul in northern Iraq. The Multi-National Force said in a statement that coalition forces stormed a house where insurgents in the Al-Rashidiya village in Mosul where hiding after receiving intelligence information and tips from the locals. The statement said that the house was a base for Ansar Al-Sunnah's financial official and a coordination center with the Al-Qaeda in Mosul. It added that the coalition forces came under fire from a militant in the targetted house and responded to the fire killing him and detaining two others.
Posted by: Fred || 11/10/2005 00:00 || Comments || Link || E-Mail|| [269 views] Top|| File under:
US army announces completion of Steel Curtain
US army announced on Wednesday completion of Steel Curtain operations, which aimed to eradicate insurgency in Husaiba city with the assistance of Iraqi security forces. Multinational Forces (MNF) said today in a statement that the forces which participated in the operations would remain patrolling the city to enforce security along the Iraqi-Syrian borders. The statement revealed that Iraqi and American soldiers would continue their hunt for weapons and booby trapped cars in the Husaiba, which was evacuated by hundreds of families during the last five days because of the heated military operations. The US army announced previously arresting 180 gunmen in Husaiba, including foreign gunmen from Asian and African countries.
Posted by: Fred || 11/10/2005 00:00 || Comments || Link || E-Mail|| [258 views] Top|| File under:
Iraqi NA speaker's brother abducted in Kirkuk
The brother of Iraqi National Assembly Speaker Hajem Al-Hasani was kidnapped by anonymous gunmen in Kirkuk city, said an Iraqi police source on Wednesday. The source told Kuwait News Agency (KUNA) that gunmen abducted Al-Hasani's brother when he was near the city's celebration square in Al-Wasti area. The source, who asked to remain anonymous, did not reveal the name of Al-Hasani's kidnapped brother, affirming that Iraqi forces have been searching for him.

Meanwhile, Multinational Forces (MNF) said today that an American soldier died on Tuesday from wounds systained during an attack that targeted his duty vehicle in western Iraq. The statement, a copy of which was received by KUNA, said the US marines soldier was hit during a combat mission near the Korean camp.
Posted by: Fred || 11/10/2005 00:00 || Comments || Link || E-Mail|| [242 views] Top|| File under:
Sudan Embassy Employee Shot Dead in Iraq
An employee of the Sudanese Embassy in Iraq was shot dead yesterday by men who opened fire on his car in the west of Baghdad, security sources said. Elsewhere, a suicide bomber killed six policemen, while insurgents killed an Egyptian in continued violence, police said yesterday. "Hammuda Ahmed Adem, an administrative employee at the Sudanese Embassy, was killed by armed men who intercepted his car in the Mansur area," a source said.

Adem was rushed to the Yarmuk hospital but died before he could be treated, an embassy source later said. Al-Qaeda in Iraq, led by Abu Musab Al-Zarqawi, warned foreign diplomats in Iraq last Friday to quit Baghdad or risk their lives.
Posted by: Fred || 11/10/2005 00:00 || Comments || Link || E-Mail|| [248 views] Top|| File under:
Israel-Palestine-Jordan
For the Shoe is Now on the Other Foot file
Most of the victims of last night's near simultaneous blasts were Jordanian, but among the dead were an Israeli Arab businessman and several Palestinian Authority officials. The PA "vehemently" condemned the "criminal attack," ordered Palestinian flags lowered to half-staff for one day, and declared a three-day mourning period.

Posted by: phil_b || 11/10/2005 19:15 || Comments || Link || E-Mail|| [402 views] Top|| File under:
Al-Qaida in Iraq Explains Jordan Bombings
CAIRO, Egypt - In an apparent response to Jordanians who took to the streets to call for its leader to "burn in hell," al-Qaida in Iraq took the rare step Thursday of trying to justify the triple suicide bombings that killed 56 people, mostly Arabs. Earlier Thursday, the group posted a Web statement claiming responsibility for Wednesday's attacks. Then a second al-Qaida statement appeared on the Internet "to explain for Muslims part of the reason holy warriors targeted these dens." That statement appeared after Arab-wide expressions of outrage.

"Let all know that we have struck only after becoming confident that they are centers for launching war on Islam and support the crusaders' presence in Iraq and the Arab peninsula and the presence of the Jews on the land of Palestine," the group said. The statement said the hotels that were hit were "favorite places for the work of the intelligence organs, especially those of the Americans, the Israelis and some western European countries" for what the group called "invisible battles in the so-called war on terrorism."

"Them Jooos were all over the hotel! You just couldn't see them cuz they was, er, invisible!"


The statement also said the hotels, the Grand Hyatt, the Radisson SAS and the Days Inn, were used by NATO as a rear base "from which the convoys of the crusaders and the renegades head back and forth to the land of Iraq where Muslims are killed and their blood is shed."

Striking a moral tone, the al-Qaida manifesto said the hotels were a "secure place for the filthy Israeli and Western tourists to spread corruption and adultery at the expense and suffering of the Muslims in these countries."

Warning that Wednesday's attacks would pale by comparison, the statement promised "catastrophic" assaults in the future. "Let everyone know that we will never hesitate in targeting these places wherever they are... . By God, we have never noticed them caring when they shed the blood of Muslims and rape the honor of the decent women," the statement said.

The hotels, frequented by Israelis and Americans among other foreign guests, have long been on al-Qaida's hit list. The statements' authenticity could not be independently verified, but they appeared on an Islamic Web site that is a clearinghouse for statements by militant groups.
Posted by: Steve || 11/10/2005 16:27 || Comments || Link || E-Mail|| [239 views] Top|| File under:
Jordanians declare war on Zarqawi, tell him to burn in hell
Hundreds of angry Jordanians rallied Thursday outside one of three U.S.-based hotels attacked by suicide bombers, shouting, "Burn in hell, Abu Musab al-Zarqawi!" — a reference to the leader of Al-Qaida in Iraq, the terrorist group tied to the blasts that killed at least 56 people.

The protest was organized by Jordan's 14 professional and trade unions — made up of both hard-line Islamic groups and leftist political organizations — traditionally vocal critics of King Abdullah II's moderate and pro-Western policies. Drivers honked the horns of vehicles decorated with Jordanian flags and posters of the king. A helicopter hovered overhead. "We sacrifice our lives for you, Amman!" the protesters chanted.

Other rallies were held across the kingdom, including the Red Sea port of Aqaba, where attackers using Katyusha rockets narrowly missed a U.S. ship and killed a Jordanian soldier in August. Others were in al-Zarqawi's hometown of Zarqa and the southern city of Maan, which is a known hub for Muslim fundamentalists. Palestinian legislator Hanan Ashrawi said she did not believe al-Qaida "or any of these violent extremists have had support among mainstream Arab opinion at all. Now they are making sure they are turning everyone against them."


That's our boy Zarq, winning friends and influencing people

A Jordanian security official who spoke on condition of anonymity said authorities had tips on suspects who are being hunted, including possible sleeper cells or individuals who may have assisted the attackers and later fled in a vehicle bearing Iraqi license plates. Police continued a broad security lockdown and authorities sent DNA samples for testing to identify the attackers. Land borders were reopened after being closed for nearly 12 hours.

A government spokesman lowered the death toll by one, citing confusion in the early hours after the blasts. He said the number was likely to rise slightly. He said the victims included 15 Jordanians, five Iraqis, one Saudi, one Palestinian, three Chinese, one Indonesian; 30 others hadn't been identified. A U.S. Embassy official said at least one American was killed and at least two others were wounded. Schools, businesses and government offices closed as the stunned kingdom prepared to bury the dead.

Earlier Thursday, a posting on a militant Islamic Web site attributed the bombings to Al-Qaida in Iraq, saying that Jordan became a target because it was "a backyard garden for the enemies of the religion, Jews and crusaders ... a filthy place for the traitors ... and a center for prostitution."The authenticity of the posting could not be independently verified, but it appeared on an Islamic Web site that acts as a clearing house for statements by militant groups. A separate posting said Al-Qaida in Iraq was also behind a Baghdad bombing Thursday that killed at least 33 people.

The nearly simultaneous attacks late Wednesday also wounded more than 115 people, police said. Police detained several people overnight, although it was unclear if they were of suspects or witnesses.

The date of Wednesday's attack, Nov. 9, would be written as 9/11 in the Middle East, which puts the day before the month. A Jordanian government spokesman declined to speculate on its meaning. But Jordanians were sending text messages that read: "Have you noticed that today is 9-11, similar to America's 11-9?"

Iraqi government spokesman Laith Kubba said the attack should alert Jordan that it needed to stop playing host to former members of Saddam Hussein's regime. "I hope that these attacks will wake up the 'Jordanian street' to end their sympathy with Saddam's remnants ... who exploit the freedom in this country to have a safe shelter to plot their criminal acts against Iraqis," he said. He also said Iraqis may have had a hand in the attacks. "The al-Qaida organization has become as a plague that affected Iraq and is now transmitted by the same rats to other countries. A lot of Iraqis, especially former intelligence and army officers, joined this criminal cell," Kubba said. Jordan's Deputy Prime Minister Marwan Muasher said shortly after the blasts that al-Zarqawi was a "prime suspect."

The Jordanian-born al-Zarqawi is known for his animosity to the country's Hashemite monarchy. The claim of responsibility did not name King Abdullah II but twice referred to the "tyrant of Jordan."

In the attacks, the suicide bombers detonated explosives at the Grand Hyatt, Radisson SAS and Days Inn hotels just before 9 p.m. The Radisson bombing took place inside a hall where 300 guests were celebrating a wedding of two Palestinians. A smaller wedding was going on at the Hyatt. Initial reports said a car filled with explosives was also found in the parking garage at the Le Meridian hotel, but officials on Thursday said that had not been the case.

The suicide bomber at the Grand Hyatt was possibly Iraqi, a Jordanian security official said on condition of anonymity. He said the middle-aged man, who had explosives under his suit, was stopped by suspicious security officials in the lobby. Speaking in an Iraqi accent, the man said he was "looking around," and then blew himself up, the official added, saying hotel cameras had some shots of him.

Until late Wednesday, Amman — a comfortable, hilly city of white stone villas and glitzy high-rises — had mostly avoided large-scale attacks and was a welcome sanctuary of stability in a troubled region. Al-Zarqawi was jailed in Jordan for 15 years in 1996, but was freed three years later under an amnesty by King Abdullah, the current king's father. The Jordanian security source said DNA tests were being carried out to determine the identity of the perpetrators, including two suicide bombers who blew themselves up in two of the separate hotel attacks. A third suicide attacker used a car to attack.

The dead included two senior Palestinian security officials. Maj. Gen. Bashir Nafeh and Col. Abed Allun were killed in the attack at the Hyatt, the Palestinian envoy to Amman, Ambassador Attala Kheri, told The AP. Israel's Foreign Ministry confirmed that an Israeli was killed in the bombings, but had no other details. The Army Radio said that the man was living at one of the hotels, but declined to say which.

The state Jordan Television showed Abdullah inspecting the sites of the blasts after returning home early Thursday, cutting short an official visit to Kazakhstan. He later presided over a meeting of his security chiefs, including police and intelligence. Jordan is one of two Arab countries that have signed peace treaties with Israel. It helped the United States in the war on Iraq. The hotels, frequented by Israelis and Americans among other foreign guests, have long been on al-Qaida's hit list.

Iraq's interior minister said last month that documents found with a slain al-Zarqawi aide revealed a plan to send some foreign militants home to widen the battlefield beyond Iraq. "So you will see insurgencies in other countries," Bayan Jabor told Reuters, adding that hundreds of Islamist fighters had left Iraq in recent months.
Posted by: Uluns Thromosing2130 || 11/10/2005 12:55 || Comments || Link || E-Mail|| [421 views] Top|| File under:
IDF kills gunman on Israel-Gaza border
Israel Defense Forces soldiers killed a gunman at the Kissufim crossing on the Israel-Gaza border early Thursday, Palestinian medics and sources said. Hamas said the gunman belonged to their ranks, although it was not immediately clear to which group he belonged. He was later identified as Akram Abu Rada`in, 22, from Gaza City.

An Israeli military source said troops had opened fire on two militants seen approaching the barrier with an explosive.

The gunman was the first militant from Gaza killed by Israel since a November 1 air strike that killed two militant leaders from Hamas and the al-Aqsa Martyrs Brigades, a faction of the mainstream Fatah movement. Israel withdrew the last of its forces from the Gaza Strip in September, ending a 38-year occupation of the coastal zone where 1.4 million Palestinians live.
Posted by: Steve || 11/10/2005 10:04 || Comments || Link || E-Mail|| [268 views] Top|| File under:
No truth to report of Israeli evacuations before Amman bombs
There is no truth to reports that Israelis staying at the Radisson SAS hotel in Amman on Wednesday were evacuated by Jordanian security forces before the bombing that took place there. The Israelis were escorted back to Israel by Jordanian security personnel only after the attacks had taken place, contrary to earlier reports.

Al Qaida said Thursday that it had carried out the triple suicide bombings at the Radisson, Grand Hyatt and Days Inn hotels in downtown Amman, in which at least 57 people, including an Israeli, were killed.

Representatives of Israel's embassy in Amman were in contact with local authorities to examine any report of injured Israelis, but none were received. There are often a number of Israeli businessman and tourists in Amman, including in the hotels hit Wednesday. Israel's counter-terror headquarters on Wednesday recommended Israeli citizens not travel in Jordan. Travel warnings regarding Jordan were tightened a few months ago, but many Israelis still visit the country. Many also visit other regions such as the Jordanian Arava and the ancient city of Petra.
Posted by: Steve || 11/10/2005 09:57 || Comments || Link || E-Mail|| [269 views] Top|| File under:
Zarqawi claims Amman bombings: Full Text
Replaced previous post with full text:


The text of a claim of responsibility posted on the Internet Thursday for hotel bombings in Amman, Jordan, as translated from Arabic by the Associated Press. The claim could not be authenticated, but it appeared on an Islamic Web site that acts as a clearing house for statements by militant groups. The statement was signed in the name of the spokesman for al-Qaida in Iraq, a group led by the Jordanian-born Abu Musab al-Zarqawi:


"In the blessed days when the lions of al-Tawhid are struggling with the crusade tyranny and the Shiite perfidy on the land of the two rivers and making the greatest epics,

"A group of lions ... have launched a new attack against some dens that were planted in the Muslim land in Amman. After studying and watching the targets, some places were chosen and they were made by the tyrant of Jordan as a backyard garden for the enemies of the religion - Jews and crusaders - and a filthy place for the traitors of this nation and a safe haven for the infidels' Mukhabarat that run conspiracies against the Muslims and a center for prostitution.

"Despite the security measures provided by the traitor to protect those dens, the al-Qaida soldiers were able to reach their targets and carry out the duties, according to the information we have. Details of the attack and people who fulfilled them will be announced later on. Let the tyrant of Jordan know that the protecting walls for the Jews built in Jordan and the backyard camp for the crusaders' army is now in the range of fire of the mujahedeen."
Posted by: Dan Darling || 11/10/2005 03:29 || Comments || Link || E-Mail|| [266 views] Top|| File under:
Amman bombings show al-Qaeda's persistence in implementing Millennium Plot
The triple hotel bombings in the Jordanian capital, Amman, Wednesday night demonstrates al-Qaida's persistence in pursuing its deadly plans in attacking American interests around the world while causing as many casualties as possible.

Al-Qaida's implementation of the so-called Millennium Plot was initially meant to strike at foreign hotels in Amman almost six years ago on New Year's Eve 2000. Jordanian security forces, however, uncovered the initial plot, preventing the worst, and millennium festivities were able to proceed unhindered. But late Wednesday night, terrorists detonated three bombs at U.S.-run hotels, killing about 67 people and injuring more than 180.

The almost-simultaneous triple bombing of the Grand Hyatt, the Radisson-SAS and the Days Inn hotels in Amman carries the hallmark of al-Qaida. Previous tactics have shown the groups' preference to hit at three separate targets within minutes of one another. The Amman attacks fit the same pattern, and at least one of the hotels, the Radisson, was reported to be have been on the initial Millennium attack list.

Jordanian officials say it is still to early to identify who is responsible for the blasts, but all indication seem to point to al-Qaida.

If this does indeed turn out to be the work of al-Qaida, or possibly that of its Iraqi offshoot headed by Abu Musab al-Zarqawi, himself a Jordanian citizen, it offers new, and rather worrying insight into the workings - and persistence -- of the pan-Islamist terror organization that now is believed to stretch from Europe and North America to Australia.

What these latest attacks demonstrate is that despite successes by security forces in preventing the Millennium plot (and numerous others) from being carried out almost six years ago, al-Qaida did not give up on the plan. Instead, it simply bided its time and waited - almost six years -- until it could come back and strike.

This would demand that antiterrorist forces around the world revisit their previous successes against terrorist groups and immediately reassess existing security measures. It would also mean unparalleled pressure on anti-terror forces already overtaxed by existing threats to pull out their archived successes and plan for a possible second wave attack, as in the case of the three Amman hotels Wednesday night.

Jordan offers a particularly challenge as well as an unusual attraction for Islamist terrorists; the challenge stems from the fact that Jordan's security is among the sternest, if not the best in the Middle East. Ever since September 1970, when the Jordanian military fought a bloody civil war with Palestinian guerrillas, Jordanians have taken their security very seriously. Jordanian security agents are omnipresent around the kingdom, from the country's borders, ports, and airports as well as in major hotels and tourist facilities.

Filtering through Jordan's tight security network also indicates the group's ability to bypass, or possibly even infiltrate, the country's security apparatus. It also shows that airtight security in a functioning society is an impossibility.

The attraction Jordan offers to terrorists as a viable target is indeed multiple. First, are the large numbers of Americans who transit through the Hashemite Kingdom on any given day. With the war in neighboring Iraq still raging, Amman offers a relatively safe rear base to American military, journalists and businessmen constantly jumping in and out of war-torn Iraq. At least it had until Wednesday night.

Second, as one of the key U.S. allies in the Middle East and with King Abdullah enjoying excellent relations with the United States and with the Bush administration, hitting Jordan is indirectly hitting at the United States.

Third, Jordan is one of the few Arab countries to have established diplomatic relations with Israel, a fact that continues to upset Islamist organizations, such as al-Qaida and Zarqawi's group. The sight of the Star of David floating over the Israeli embassy in Amman angers many who have not accepted Jordan's cordial relations with the Jewish state. A large portion of Jordan's population is, in fact, Palestinian.

Fourth, Jordan offers an easy target given its long and porous border with Iraq where al-Qaida and its sympathizers are known to operate and are able to move back and forth with relative freedom. Transporting men and explosives across the Iraqi border from either Syria and/or Jordan should be a relatively easy feat for operatives familiar with the terrain.

Wednesday's Amman hotel attacks come only a few months after a failed attempt to hit a U.S. warship in the Jordanian port of Aqaba. A number of observers in the area fear that Islamist terrorists will continue to feed off two key unsolved issues in the Middle East: The lingering war in Iraq and the unsettled Palestinian question.
Posted by: Dan Darling || 11/10/2005 00:21 || Comments || Link || E-Mail|| [273 views] Top|| File under:
Hand of Zarqawi seen in Amman bombings
Three almost simultaneous attacks Wednesday on hotels managed by American companies in Jordan's capital carried the classic markings of terrorist hits by Al Qaeda, or its imitators. The bombings also shattered the long string of foiled plots by Jordan - a close Middle Eastern ally of the United States.

Shortly before 9 p.m local time on Wednesday, the Grand Hyatt, Radisson, and Days Inn hotels, all in the center of Amman, were hit by what the Jordanian police said were likely suicide bombers, leaving at least 57 dead and more than 300 wounded.

Jordan shares borders with both Saudi Arabia and Iraq, and is the native land of Abu Musab al-Zarqawi, the most wanted terrorist inside Iraq. Mr. Zarqawi, who spent time in Jordanian jails in the 1980s, has sought to strike at Jordanian targets in the past. Jordanian officials allege he was involved in a foiled New Year's Eve, 2000 attack that targeted the Radisson hotel and several tourist sites in Jordan.

Jordan's Deputy Prime Minister Marwan Muasher said in a CNN interview that Zarqawi was the country's "prime suspect."

Hundreds of militants from the country have poured into Iraq to fight alongside Zarqawi during the past two years, and security officials have long worried that militants - energized by the jihad in Iraq and with new skills - would come home to wreak havoc in the tiny kingdom.

The first known terrorist attack to have been carried out involving veterans of the Iraq jihad was in August of this year, when three rockets were fired at a US warship from Jordan's Red Sea port of Aqaba. The rockets missed their target and hit the Israeli port of Eliat. Jordan says militants operating out of Iraq were behind the attack, and Zarqawi's group later claimed responsibility.

"The Jordanians have been quite effective, their intelligence services are considered among the better in the region. Remember they've foiled a number of plots by Zarqawi's band,'' says Ralph Peters, a retired US Army intelligence officer who specialized in Islamic terrorist groups.

"But the terrorists are so determined. And the fact that the Jordanians are good could have pushed them all the farther underground, to lay low to take action like this. "

Mr. Peters says a successful attack in Jordan isn't as surprising as the fact it was so long in coming. He says Jordan is such a "crossroads" of Arab and Palestinian groups and populations that "you kind of expect that sooner or later someone decides to get tough or make some point."

If, as seems likely, the attack was carried out by Islamist militants, it will not be the first such attack in Jordan. US diplomat Lawrence Foley was gunned down in Amman in December 2002 in assassination that Jordan officials say was carried out by Al Qaeda and included the involvement of Zarqawi.

In April 2004, two Jordanians confessed on Jordanian television of plotting bomb and poison gas attacks on the US Embassy, the Jordanian prime minister's office, the Jordanian intelligence service, and other diplomatic missions. One of the Jordanians said he had met with Zarqawi in Iraq to plan the attack. He said Zarqawi gave him $170,000 to finance the operation, and that he used it to buy 20 tons of chemicals.

The country has long been a target of Islamist militants, particularly because of its close ties to the US and its peace deal with Israel.

"Jordan is clearly our longest, best, and most effective partner in the war on terror and it has been since the black September in 1970 when the Palestinian movement almost took over the kingdom," says John MacGaffin, the former associate deputy director for operations at CIA and a former senior adviser to the FBI. "If you ask bin Laden or anyone if Americans are the evil people in this existential battle, and ask who are the Americans' closest supporters in this battle, then it's clearly the Jordanians. And they happen to be Islamic, which makes it a whole lot worse."

President Bush condemned the bombings and offered US assistance in the investigation. "Jordan is a close friend of the United States, and we will offer every possible form of cooperation in investigating these attacks and assisting in efforts to bring these terrorists to justice," White House spokesman Scott McClellan said in a statement.
Posted by: Dan Darling || 11/10/2005 00:07 || Comments || Link || E-Mail|| [259 views] Top|| File under:
Amman bombings occurred within minutes of each other
Terrorist bombs ripped nearly simultaneously through three popular hotels here on Wednesday night, killing dozens and wounding hundreds.

At least 53 people were killed and 300 wounded when bombs tore through the lobby of the Grand Hyatt Hotel, hit a wedding party at the Radisson SAS Hotel down the street, and exploded at the Days Inn Hotel, all within minutes. The largest number of victims were at the Radisson wedding, where numerous Jordanian notables were in attendance.

Jordanian officials said the attacks appeared to have been carried out by suicide bombers. Amman, the capital, was placed under a severe security lockdown late Wednesday with streets closed and the police donning heavy armor. Members of Jordan's secret intelligence police force were also out in full force.

Ambulance workers and hotel staff members carried the dead and injured out of the hotels on gurneys and handcars usually reserved for baggage. There was chaos and confusion at the three sites. While frequented by Westerners, the hotels employed large numbers of Jordanians.

"There was a noise, then there was silence and no one could tell what happened," said Marwan Qusous, an owner of Kanabaye, a nightclub a few yards from the Grand Hyatt, who discovered that two of his friends had been killed. "I never expected something like this to happen to Jordan. This is our Jordan, and I will fight this with my every means."

At the Khalidi Hospital, less than a mile away from the Grand Hyatt blast, witnesses said at least five bodies had been brought in, some of them decapitated, and dozens of victims were being treated. A few families crowded into the emergency room waiting area, and some came later to check on relatives who had been injured.

By Thursday morning, no group had claimed responsibility for the attacks, but suspicion immediately fell on Abu Musab al-Zarqawi - the Jordanian leader of an insurgent group in Iraq, Al Qaeda in Mesopotamia, who in 2004 was sentenced to death, in absentia, by a Jordanian military court for his role in killing an American diplomat two years earlier. Because of Mr. Zarqawi's terrorist activities in Iraq, the United States has offered a $25 million reward for any help in capturing him.

In April 2004, Mr. Zarqawi taped a seven-minute statement that appeared on several Islamic Web sites. It claimed responsibility for several bombing attempts in Jordan and stated his interest in attacking Jordan.

"What is coming is more vicious and bitter," Mr. Zarqawi said in the statement, according to a transcript of the message.

In Washington, a counterterrorism official said, "In terms of capability and intent, Zarqawi has to be at the top of the list, and there are strong suspicions that he was responsible."

Jordan has been a target of foiled terrorist attempts in the past. In July, there was a failed multiple- rocket attack against two American warships in the southern port city of Aqaba. Jordan is viewed with contempt by Islamic extremists for its peace treaty and ties with its neighbor, Israel, and its close links with Washington. Jordan has provided crucial logistical support to the United States during the war in Iraq. Nonetheless, hotel security in Amman has long been light.

King Abdullah cut short a visit to Kazakhstan and returned home. He was scheduled to visit Tel Aviv next Monday for a ceremony marking the opening of a center in memory of Yitzhak Rabin, the slain prime minister. It was unclear if that visit would proceed.

All government offices and schools were scheduled to be closed on Thursday, and Secretary General Kofi Annan of the United Nations postponed plans to visit Amman.

In Amman, an ad hoc demonstration began at 1:00 a.m. as young men and taxi drivers gathered and drove through the city, honking their horns and chanting words of support for King Abdullah.

"Al Zarqawi does not represent us, even if he were my brother," said Burhan Manaseer, who joined the demonstration. "This is a march of solidarity, and at a time like this our unity is stronger."

The White House condemned the strikes as "a heinous act of terror" against innocent civilians. Secretary of State Condoleezza Rice said the attacks were a "great tragedy."

In a statement released by the royal court, the king said: "The terrorist attacks that targeted three hotels in Amman are criminal acts carried out by terrorist groups. Jordan remains determined to pursue its fight against the criminals who wanted by their acts to target innocent civilians."

He added that Jordan would "remain a safe country."

The attacks began about 8:50 p.m. on Wednesday, with the first blast going off in the lobby of the Grand Hyatt. Officials said the most damaging explosion occurred in a ballroom packed with wedding guests inside the Radisson. Officials said the explosion at the Days Inn might have been a car bomb.

The nearly simultaneous explosions at three hotels seemed to echo a plot foiled by Jordanian security agents in 2000 in which terrorists linked to Al Qaeda planned to bomb four popular hotels. The Radisson was one of the intended targets in the 2000 plot.

The hotels, all within walking distance of one another, are popular among foreigners, including diplomats and journalists working in the city.

Jordan is known for one of the most effective intelligence operations in the Middle East, with a network of agents who at times have succeeded in infiltrating rogue operations. The United States has often looked to Jordan for help with information picked up by its intelligence agents.

But Jordan has not escaped terrorism. In 2002, an American diplomat, Laurence Foley, was fatally shot in the front yard of his Amman home. Two years later, a Jordanian military court sentenced eight men to death, for taking part in that killing, six in absentia. One of those men was Mr. Zarqawi, the Jordanian who has identified himself as the leader of Al Qaeda in Mesopotamia and is one of the most wanted terrorists in connection with the Iraq insurgency.
Posted by: Dan Darling || 11/10/2005 00:05 || Comments || Link || E-Mail|| [271 views] Top|| File under:
Jordan wedding joy turns to tragedy as bomber strikes
Minutes before a suicide bomber blew himself up in the grand ballroom of the luxury Radisson SAS in Amman, a joyous wedding reception was in full swing.

The bride and groom were making their grand entrance surrounded by women uttering the traditional shrill calls of celebrations while the elegant guests swayed to the sounds of tambourines.

The unsuspecting group failed to notice one man who managed to elude the parked police car outside the hotel, making his way into the ballroom wearing an explosives belt under his clothes.

Within seconds the festive wedding turned into a massacre.

"I lost my father and my father-in-law on my wedding night," the groom Ashraf Mohammad said.

"The world has to know that this has nothing to do with Islam", he said.

"I was in the lobby when it happened. There was panic all around me, people were running, screaming," a young man told AFP.

"I ran into the ballroom and there amidst the debris the wedding cake stood miraculously in one piece. I was stunned," he said.

Jordanian MP Awdeh Qawass who toured the Radisson after the attack described the scene as "horrible".

"Body parts were scattered all over the ballroom," he said. Pools of blood and scattered glass covered the thick carpet.

Police, ambulances and civil defence teams rushed to the Radisson just as a second blast rocked the nearby luxury Grand Hyatt hotel causing chaos among rescue teams.

A short while later a third blast shook the three-star Days Inn hotel which is located near the Israeli embassy, in the Rabiyeh neighbourhood of west Amman.

"I helped evacuate several people out of the Grand Hyatt hotel," adviser to King Abdullah II, Aqel Biltaji, told AFP.

At least 57 people were killed and 115 others wounded in the three attacks, Deputy Prime Minister Marwan Moasher said.

Amongst those dead was the daughter of Syrian film director Moustafa Akkad who was also injured in the deadly blast at the Hyatt.

Aqqad, who suffered a gash across his neck and lost a lot of blood, was due to attend a wedding in the southern Red Sea resort of Aqaba on Friday with his daughter Rima, 33, sources close to him said.

Masked policemen cordoned off the hotels and prevented reporters from entering the scene as dozens of ambulances raced off the dead and injured to hospitals around Amman.

Hospitals were sending out calls for blood donations to cope with the wounded, which some sources said were close to 300.

"Jordan and Jordanians will not be deterred by these terrorist and cowardly acts", Moasher told a press conference at the entrance of the Radisson SAS where the majority of casualties fell.

Several members of the royal family inspected the scenes of the blasts including Prince Hashem, King Abdullah II's half-brother and acting regent for the monarch who is on a visit to Kazakhstan.

Right before the explosions, a fuel tanker caught fire on the outskirts of Amman warranting heavy deployment of police, firefighters and rescue teams, in what was seen by security officials as a "diversionary tactic".
Posted by: phil_b || 11/10/2005 00:00 || Comments || Link || E-Mail|| [448 views] Top|| File under:
Jordanian court accuses six people of planning "terrorist attacks"
The Jordanian state security court accused Wednesday six people of being members of an organization called "Khattab brigade" who planed to attack stores selling alcoholic beverages and planned as well to attack American citizens residing in the country. They were also accused of planning to carry out armed attacks on Americans at hotels in the capital city and in Aqabah. The court said the accused contacted people in Lebanon who showed readiness to train them to utilize arms and explosives. The Jordanian security have lately been able to dismantle some groups, accused of planning "terrorist attacks" on Jordanian territories.
Posted by: Fred || 11/10/2005 00:00 || Comments || Link || E-Mail|| [260 views] Top|| File under:
oh jeebus cripes! heer we go agayne! brake owt em tinfoil
Israelis evacuated from Amman hotel hours before bombings

A number of Israelis staying on Wednesday at the Radisson hotel were evacuated before the bombing by Jordanian security forces, apparently due to a specific security alert. They were escorted back to Israel by security personnel.

The Foreign Ministry stated Wednesday that no Israeli tourists are known to have been injured in the blasts. Representatives of Israel's embassy in Amman were in contact with local authorities to examine any report of injured Israelis, but none were received. There are often a number of Israeli businessman and tourists in Amman, including in the hotels hit Wednesday.

Israel's counter-terror headquarters on Wednesday recommended Israeli citizens not travel in Jordan. Travel warnings regarding Jordan were tightened a few months ago, but many Israelis still visit the country. Many also visit other regions such as the Jordanian Arava and the ancient city of Petra.
Posted by: muck4doo || 11/10/2005 00:00 || Comments || Link || E-Mail|| [297 views] Top|| File under:
Southeast Asia
Azahari's death confirmed


Indonesia on Thursday confirmed that master bomb-maker and Islamic radical Azahari Husin, one of Asia's top terror suspects and most wanted men, was killed after a shootout with police.

Azahari, a Malaysian from the al-Qaeda linked Jemaaah Islamiyah (JI) militant network who was known as the 'Demolition Man', was tracked down Wednesday at his remote hideway in Batu.
But Indonesian police changed their story on how he was killed, saying he was shot dead by counter-terrorist forces and had not blown himself up as initially reported.

Indonesia's national police chief said another militant, identified as Arman, died alongside Azahari, killed when he pulled the cord on an explosive-lined vest as police and soldiers closed in.

He said Azahari had tried to do the same, but failed and instead died in a hail of police bullets.

The vests, one of which was seen by AAP in the rubble of the house, were similar to those believed to have been used in last month's triple suicide bombings in Bali.

General Sutanto said fingerprinting had confirmed that Azahari, known as a master of disguise, had been killed during the stand-off in East Java.
"There were two comparative (sets of fingerprints) and both are identical," General Sutanto told reporters, showing sets taken from a body as well as prints from Malaysian documents dated 1969 and bearing Azahari's photo.

Presidential spokesman Andi Mallarangeng said in Jakarta that President Susilo Bambang Yudhoyono had been informed of Azahari's death and had congratulated police.

Residents said Azahari had lived in the rundown house with two other men for about three months.

Confirmation of his death is a coup for Indonesian security services against JI, the group blamed for the 2002 Bali bombings which killed 202 people as well as a triple suicide bombing on the resort island last month.

Police said they had also identified two of the three bombers who killed 20 people at packed restaurants with shrapnel-packed bombs on October 1.

The pair were publicly identified only as MS and MN, but national police spokesman Aryanto Budiharjo said their identities had been confirmed after DNA testing and through information provided by their families.

Mr Budiharjo said they came from Java island but provided no further details. He did not say whether there was a link between their identification and the capture of Azahari.

Bali police chief I Made Mangku Pastika said in Bali there was no doubt there was a link between the group at Azahari's hideaway and the triple bombing.

"It is clear that there is a link, the October 1 Bali bombings in Kuta and Jimbaran were conducted by this group," Mr Pastika said.

General Sutanto earlier toured the destroyed house at Batu, where bomb squad officers found 30 wired explosive devices.

They were not very powerful, he said, indicating that the group was being stymied by a lack of funds.

"To make powerful bombs, they would need a large amount of funds. At the present time, they are short on funds so that the bombs they are building are not like those in the past," he said.

Azahari and his Malaysian compatriot Noordin Mohammad Top had been sought for both Bali attacks as well as at least two other bloody attacks - on Jakarta's Marriott hotel in 2003 and on the Australian embassy in 2004.

JI expert Sidney Jones had warned recently the pair appeared to be splitting from the network to form an even more hardline force on their own.

JI's goal is to unite Indonesia, Brunei, Malaysia, Singapore and the southern Philippines in a fundamentalist Islamic state, and it uses attacks to destabilise regional governments.

Unlike the mainstream JI, Azahari's followers are simply focused on avenging the deaths of Muslims around the world by striking at the United States and its "lackeys", Mr Jones told AFP last month.

Azahari, in his late forties, studied in Australia for four years in the late 1970s before obtaining an engineering degree in Malaysia and a doctorate at England's Reading University in land management.

He became a lecturer at Malaysia's University of Technology before dropping out of sight during a crackdown on Islamic militants in 2001.

While some reports say he trained in bomb-making in Afghanistan, he was believed to have honed his skills with Muslim separatists in Mindanao in the southern Philippines in 1999.
Posted by: God Save The World AKA Oztralian || 11/10/2005 05:35 || Comments || Link || E-Mail|| [387 views] Top|| File under:
Azahari dead but threat from JI remains
The apparent death of one of Southeast Asia's most wanted Islamic militants, Azahari Husin, was welcomed by security experts and Australia on Thursday but they said it would not eliminate the threat of radical violence.

Police believe Azahari blew himself up on Wednesday after a fierce shoot-out with security forces in the town of Batu in East Java province.

Authorities say the electronics expert designed and supervised the making of the car bomb which caused the most damage in 2002 attacks on the resort island of Bali which killed 202 people, including 88 Australians.

A bomb squad was clearing the way for his body and that of other dead militants to be removed on Thursday. "We are still looking. We found pieces of a bomb that could be used," Indonesian police chief General Sutanto told reporters.

He said police had seen three bodies in the rubble-filled house, but there could be more.

One had Azahari's physical features, "but we will match his fingerprints and DNA to make sure," Sutanto said, adding while the man's body had been blown apart his face was still intact.

Dubbed the "demolition man" by newspapers in his native Malaysia, Azahari was the suspected brains behind several bomb attacks on Western targets in Indonesia and the top bomb maker in Jemaah Islamiah, a shadowy network linked to al Qaeda.

Indonesian President Susilo Bambang Yudhoyono, known for his caution, said identification could not be certain yet.

"We need laboratory evidence to make sure," Yudhoyono told reporters in Jakarta.

Ansyaad Mbai, who heads Indonesia's anti-terrorist coordinating board, said the group led by Azahari "is very significant" and Wednesday's actions "had reduced their capability."

"But when we talk holistically about terrorism, this is not the end. A movement with ideological and political motives won't die, even if the leading figure dies," he told Reuters.

Jemaah Islamiah will not be crippled by Azahari's death, but it will be a huge advance in the war on terrorism, Australian Prime Minister John Howard said.

"If (the death) is confirmed then it is a huge advance, but we are going to be embroiled in this struggle for years," he said.

Australian Attorney General Philip Ruddock said Azahari was believed to be an inspirational leader for Jemaah Islamiah, and hopefully his death "would diminish its capacity."

"But one ... can't assume that those that are left won't still have some residual capacity to continue," Ruddock said.

Nick Duder, president director of risk consultants Hill & Associates Indonesian operations, offered similar views.

"Obviously it's a great coup for the government to have had this success," he told Reuters. "But I think unfortunately it's one of these cases where there's probably many more in line after Azahari who are prepared to continue his work ... so we don't see the threat as being removed entirely, but diminished."

Police said that during the Wednesday shoot-out, the militants threw bombs and at the end the biggest bomb caused their deaths. One policeman was wounded by gunfire, they said.

In Batu, Anil Warman, 19, who lived across from the crime scene, told Reuters:

"I peeked from home and saw the door handle from the house on the other side fly to the front yard. I saw a motorcycle fall to the ground and pieces of human flesh scattered around it."

East Java province lies adjacent to Bali, where three suicide bombers killed 20 people on October 1 in the latest attack.
Posted by: Dan Darling || 11/10/2005 00:09 || Comments || Link || E-Mail|| [244 views] Top|| File under:
30 bombs found in dead terror suspects house


Thirty bombs have been found in the house where terror suspect Azahari Husin blew himself up, Indonesian police said today.

Australian Federal Police Commissioner Mick Keelty said Azahari's head remained intact after he blew himself up when cornered by troops inside a house in Indonesia yesterday.
Local police are satisfied the remains are those of the Malaysian bomb expert.

Indonesia's National Police Chief General Sutanto, who spent about 15 minutes inside the house, said that only two bodies were so far visible in the house but one appeared to be Azahari.

"Two bodies are at the scene of the crime, and one of them looks physically like Dr. Azahari, but of course, DNA testings will be needed," General Sutanto said.

"There are several parts of the body severed... but the head is still intact."

Mr Keelty said initial facial identification had also been provided by General Gorries Mere, who's been heading the terrorist tracking team for three years.
"So we've got no reason to believe it's not right. It's just that forensically we haven't properly identified him and that will take some time," Mr Keelty said.

Australian Federal Police have played a key role in tracking down Azahari after a three year hunt for the man behind both Bali bombings, the attack on Jakarta's Marriott hotel in 2003 and last year's bombing outside the Australian Embassy in Indonesia.

The 45-year-old - a key figure in the terrorist network Jemaah Islamiah - triggered a bomb, killing himself and two others after police moved in on a safe house in the East Java hill resort town of Batu yesterday afternoon.

Mr Keelty said there were concerns there could be more explosives in the house, and AFP and Indonesian forensic officers are about to move in.

"The AFP forensic team ... and the INP (Indonesian National Police) forensic team will be in this morning to go through the safe house," he said.

"Obviously we're very concerned that other explosives are inside the house, so all that forensic work will be done over the next day or two."

The AFP has been helping Indonesian police track Azahari since the 2002 Bali bombings which killed 202 people, including 88 Australians.

Australian police had a "forward team" in the area during yesterday's operation, but Mr Keelty would give no details.

Azahari's decision to take his own life came as no surprise to police.

"We've believed for some time that that would be one of his options, and two other people have been killed in that part of the operation," Mr Keelty said.

The breakthrough in the manhunt came last week when one of the bombers involved in last month's restaurant attacks in Bali was identified.

"And that led the joint tracking team, the terrorist tracking team that we've had with the Indonesian national police and the AFP, into the region over the last couple of days," Mr Keelty said.

"Some more precise information came through the day before yesterday and we've been working on that with the Indonesians since then."

Mr Keelty said Azahari's death would hobble Jemaah Islamiah's operations.

"It will not of course bring back any of the lives of the people who were killed or in many ways provide to them any sort of justice," he said.

"But it will make a big dent in the operations of the radical terrorist groups in Indonesia."

Another Malaysian terrorist also wanted over all four bombings, Noordin Mohamad Top, was not with Azahari and remains on the run.

Azahari joined the South-East Asian terrorist network in the late 1990s and gained his explosives expertise at al-Qaeda training camps in Afghanistan.
Posted by: God Save The World AKA Oztralian || 11/10/2005 00:00 || Comments || Link || E-Mail|| [259 views] Top|| File under:
Five held over beheading of Indonesia schoolgirls
Indonesian officers have detained five people, including a former soldier, over the beheading last month of three teenage Christian girls in the volatile eastern region of Poso, security officials said on Wednesday. Andi Mallarangeng, a spokesman for President Susilo Bambang Yudhoyono, said the attacks, as well as a separate incident on Tuesday evening when unidentified gunmen shot and critically wounded two schoolgirls, were an attempt to reignite religious violence in the area. All but one of the victims have been Christian.

The beheadings, which occurred a few days before a major Muslim holiday, triggered an outcry across Indonesia as well as in Poso, a regency on Sulawesi island where sectarian fighting raged from 1998 to 2001. "The role of these five people is still being investigated by police officers," said deputy national police spokesman Soenarko Artanto, adding no suspect had been named in the case.

He refused to clarify whether the army was holding the five. The military have claimed credit for capturing four of them. "Four people have been captured by members of battalion 714 and they will be handed over to the police. Three of them are civilians while another is a former military policeman," said Maj. Gen. Kohirin Suganda, the Indonesian military's chief spokesman, referring to the Poso-based infantry unit. Suganda said the capture took place a few days ago. President Susilo was quoted by Andi as urging residents not to engage in revenge attacks and ordering security forces to bring the perpetrators to justice.


I suggest the government try them, convict them, and execute them by cutting their heads off. Do it quick.
Posted by: Fred || 11/10/2005 00:00 || Comments || Link || E-Mail|| [439 views] Top|| File under:
Africa: Horn
U.S. envoy shouts at Darfur official
SHEK EN NIL, Sudan (AP) -- A shouting match Thursday between a senior U.S. envoy and a Darfur government official illustrated the difficulties of peacemaking in the restive region of western Sudan.

U.S. Deputy Secretary of State Robert Zoellick had listened to African Union military observers describe a recent outbreak of violence that had turned southern Darfur's Shek en Nil into a ghost village of burned out homes, and heard local leaders profess their commitment to peace.
Regional commissioner Sadiek Abdel Nabi followed as Zoellick stepped away for what was to have been a private additional AU briefing in the remnants of a village home. An angry Zoellick ordered Nabi out, saying: "I want to hear a straight story ... and I can't trust your government."

When Nabi refused, Zoellick said he would protest to President Omar el-Bashir. "I am Bashir here!" Nabi, who had previously relied on an Arabic translator, shouted three times in English, standing inches (centimeters) from Zoellick.

An AU officer persuaded Nabi to back off, and Zoellick heard details of three attacks on Shek en Nil in late September -- all violations of a tattered cease-fire.

In the first attack, Sudan Liberation Movement rebels took the area. Days later, government troops retook it and were in control when so-called Janjaweed militiamen swept in for the third attack on Shek en Nil, burning and looting the homes of civilians and raping women, according to AU observers. Nabi and other local officials did not address the implication that the army and the Janjaweed had colluded. The government has repeatedly denied accusations it unleashed the ethnic Arab tribal militias known as Janjaweed as a tactic in the war.

After decades of clashes over land and water in Darfur that often pitted the region's ethnic Arab tribes against its ethnic African tribes, conflict erupted on a wider scale in February 2003. Then, the Sudan Liberation Movement and the other major rebel group, the Justice and Equality Movement, took up arms against the Sudanese government amid accusations of repression and unfair distribution of wealth.

The United Nations estimates that 180,000 people have died, mainly through famine and disease. No firm figures exist on the number killed in fighting. Several million more have either fled into neighboring Chad or been displaced inside Sudan.

Zoellick later Thursday visited one of the camps for the displaced, where rape and other violence against women is common. The Janjaweed sometimes attack the camps. Four hours before Zoellick arrived at Kalma camp, some 50 Arab men on horseback reportedly went in and shot one man dead while searching for cattle they claimed were stolen. The presence of smaller, armed groups and a split within the rebel Sudan Liberation Movement has made the situation even more volatile.

Zoellick has pressed the rebels to resolve their feud. His deputy, Jendayi Frazer, left his delegation Thursday for a previously unannounced trip to meet elsewhere in Darfur with Minni Minnawi, leader of one of the rebel factions, according to an African Union officer who identified himself only as Ajumbo. U.S. officials did not immediately comment on Frazer's sudden departure from the planned schedule.

Some 7,000 African Union peacekeepers deployed to stabilize Darfur have been unable to stem the spike in violence, because they do not have enough troops, proper military hardware and means for rapid movement in the region the size of France, Jan Pronk, the special U.N. envoy to Sudan, said after meeting with Zoellick Wednesday in Khartoum.

There are also reports that the peacekeepers are running short of ammunition, Zoellick said late Wednesday.

Why, are they shooting someone? When did that happen?

The African Union has repeatedly asked for more money and logistical support from the West for its Darfur operations.
Posted by: Steve || 11/10/2005 10:34 || Comments || Link || E-Mail|| [268 views] Top|| File under:
Afghanistan-Pak-India
7 Police Killed in New Afghan Violence
Rebels killed seven police officers and abducted two after ambushing them on a road in southern Afghanistan, while two villagers were abducted and beheaded, officials said Thursday.

Two U.S. soldiers, meanwhile, were wounded when an Afghan army officer opened fire on them at a joint base in eastern Paktia province Wednesday, Gen. Rahmatullah Raofi said. The American forces returned fire and killed the Afghan officer. He said it was not immediately clear why the officer fired at the troops. A U.S. military spokesman in Kabul said he had no information on the incident.

The police were driving in three vehicles on a road toward Kandahar, the former Taliban stronghold in southern Afghanistan, when they were attacked Wednesday in Shah Wali Kot district, said Jan Mohammed Khan, a local governor. Police in one of the vehicles fought back and managed to flee, but the two other vehicles were hit by rockets, he said. The attack was the latest in a string of assaults recently on the fledgling police force in southern Afghanistan.

The two villagers who were beheaded were abducted by suspected Taliban rebels in southern Uruzgan province on Monday, Khan said. Their bodies were discovered Wednesday. He said the Taliban mistakenly believed the men were working as interpreters for U.S.-led coalition forces. The governor said security forces rushed to the area and raided a rebel camp, arresting a district insurgent commander and another fighter.
Posted by: ed || 11/10/2005 07:46 || Comments || Link || E-Mail|| [282 views] Top|| File under:
Taliban claim beheading two US translators
Taliban guerrillas in Afghanistan have beheaded two men who were working as translators for US forces, said Mauli Ahmadullah Ahmadi, a Taliban commander, on Wednesday. The two men of Afghan origin were kidnapped by Taliban members in Uruzgan this week and were killed on Tuesday night, said Ahmadi. "Their bodies have been dumped on a road side. Anyone can take them," he said by telephone from an undisclosed location. He identified the two men as Mohammad Yahya and Achakzai.

A US military spokeswoman said she had no information about any such incident. An Afghan Interior Ministry official said he too had no information and authorities in Uruzgan could not be immediately reached for comment.
Posted by: Fred || 11/10/2005 00:00 || Comments || Link || E-Mail|| [277 views] Top|| File under:
Hekmatyar vows to defeat US
Gulbudin Hekmatyar, a fugitive Afghan guerrilla leader, said war in his country would not end until US-led forces left and urged Islamic groups to unite to expel them as they drove out Soviet forces in the 1980s, a newspaper said on Wednesday. He called on mujahideen, or holy warriors, to unite and drive out their "real enemies" as they had driven out the Soviets, the newspaper said. He described Afghanistan's presidential election last year and September's legislative elections as "futile".


Cheeze. Hek's still around? Haven't heard much from him lately. Has he gotten a new army together?

Do they all throw like girls?
Posted by: Fred || 11/10/2005 00:00 || Comments || Link || E-Mail|| [443 views] Top|| File under:
Pakistani suicide bomber arrested
KHOST: Afghan and US forces have arrested a suspected would be suicide bomber who is allegedly from the neighbouring Pakistani tribal region, local officials said on Wednesday. "In a joint operation on Tuesday we arrested a Pakistani national who was attempting to carry out a suicide attack in Khost city," said Abdul Ghafar, top intelligence official in the violence-plagued eastern province. Ghafar said the suspect came from the tribal region of Waziristan. Waziristan is known to be a hub of Taliban and Al-Qaeda militants. He said the suspect was also connected to an incident last month in Khost when security forces seized an empty car filled with explosives that they said was to be used in an attack.
Posted by: Fred || 11/10/2005 00:00 || Comments || Link || E-Mail|| [280 views] Top|| File under:
2 ex-Taliban officials killed in Pakistan
CHAMAN: Unknown gunmen have killed two former officials of Afghanistan's ousted Taliban regime, their relatives said on Wednesday. Mullah Abdul Mannan Khawajazai and Mullah Mohammad Akbar, who served as Taliban provincial governors and military commanders, were shot in the attack late on Monday in Peshawar, said relatives, refusing to be identified. Several hundred people attended their burial at the Gul Hassan village, south of Chaman, on Wednesday, witnesses said. The relatives said they had no information about the identity or motive of the gunmen. The police in Peshawar could not be reached for comment. Khawajazai was the governor of the northern Afghan provinces of Sar-i-Pul and Badghis, while Akbar was the governor of the central Ghor province.
Posted by: Fred || 11/10/2005 00:00 || Comments || Link || E-Mail|| [279 views] Top|| File under:
Who's in the News
117
[untagged]
Bookmark
E-Mail Me
The Classics
The O Club
Rantburg Store
The Bloids
The Never-ending Story
Thugburg
Gulf War I
The Way We Were
Bio
Merry-Go-Blog
Hair Through the Ages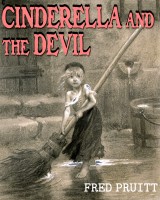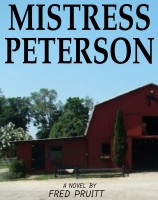 On Sale now!


A multi-volume chronology and reference guide set detailing three years of the Mexican Drug War between 2010 and 2012.

Rantburg.com and borderlandbeat.com correspondent and author Chris Covert presents his first non-fiction work detailing the drug and gang related violence in Mexico.

Chris gives us Mexican press dispatches of drug and gang war violence over three years, presented in a multi volume set intended to chronicle the death, violence and mayhem which has dominated Mexico for six years.
Click here for more information


Meet the Mods
In no particular order...


Steve White
Seafarious
Pappy
lotp
Scooter McGruder
john frum
tu3031
badanov
sherry
ryuge
GolfBravoUSMC
Bright Pebbles
trailing wife
Gloria
Fred
Besoeker
Glenmore
Frank G
3dc
Skidmark
Alaska Paul



Better than the average link...



Rantburg was assembled from recycled algorithms in the United States of America. No trees were destroyed in the production of this weblog. We did hurt some, though. Sorry.
3.230.154.129