Afghanistan
UK troops will not destroy poppy fields
The commander of the British forces in southern Afghanistan insisted yesterday that his troops would play no part in destroying poppy fields. Ministers had declared that one of the main tasks of the 5,700-strong force was to help end Afghan heroin production, which supplies 90 per cent of the narcotics sold illegally on British streets. But Colonel Gordon Messenger, of the Royal Marines, said troops deploying to Helmand, the biggest centre of heroin production, will not become involved in the process being considered by president Hamid Karzai's government of eradicating poppies.

"There will be absolutely no maroon berets (of the marines) with scythes in a poppy field," he said. "British forces will not even directly stop vehicles suspected of smuggling the drug. That will be the task of Afghan police and army."

The main role of the British forces will, instead, be to enable the Afghan police and army to establish control over areas which had so far remained outside their reach, allowing a resurgent Taleban and drug lords to gain ascendancy, said Col Messenger.
Posted by: Seafarious || 02/23/2006 08:37 || Comments || Link || E-Mail|| [272 views] Top|| File under:
'Stop naming missiles after Afghan heroes'
Afghanistan has complained to Pakistan for naming lethal ballistic missiles and other weaponry after heroes of Afghan history - the latest episode in the testy relations between the Asian neighbors, an official said Wednesday.


"Yeah! Why name 'em after Afghan heroes? Why don'tcha name 'em after some Pak heroes, like... ummm... uhhh..."

Makhdom Raheen, the Afghan information minister, said Kabul recently sent a letter through its Foreign Ministry to Pakistan over its use of names including Mohammed Ghauri, a 12th-century Muslim conqueror. One series of Pakistan's ballistic missiles is called Ghauri. "We asked them not to use the names of great elders of Afghanistan on weapons of mass destruction or other war equipment," Raheen said. Pakistan's Foreign Ministry spokeswoman Tasnim Aslam refused to comment or say whether it had received such a letter. Afghanistan is also complaining about Pakistan's use of the name of Ahmad Shah Abdali.
Posted by: Fred || 02/23/2006 00:00 || Comments || Link || E-Mail|| [252 views] Top|| File under:
Africa Horn
Sudan Govt Rejects UN Troops for Darfur
Sudan rejects US-backed efforts to have UN peacekeeping troops take over from African Union troops in the country's troubled Darfur region, Foreign Minister Lam Akol said yesterday. The United States has said genocide is continuing in Darfur with rape, looting and killing by Arab militias, known as the Janjaweed, and has urged the African Union to accept a hand over to UN peacekeepers. "The government has rejected this ... We did not hear anybody saying they (the AU) are not doing enough to stop the violence. What we are hearing is that they're short of funds," Akol told Reuters. Sudanese officials had previously shown a softer position toward the deployment of UN troops in Darfur, which the AU says it supports "in principle." The United Nations has already begun contingency planning for any takeover.

African foreign ministers will make a final decision in early March on any handover. In a statement issued yesterday the head of the AU mission in Sudan, Baba Gana Kingibe, said the transition was "inevitable" in the long run. Tens of thousands of people have been killed and more than 2 million herded into camps during more than three years of fighting in Sudan's remote western Darfur region. Non-Arab rebels took up arms in early 2003 accusing Khartoum of neglect.
Posted by: Fred || 02/23/2006 00:00 || Comments || Link || E-Mail|| [268 views] Top|| File under:
Africa North
GSPC given 6 more months to surrender
The Algerian government has given armed Islamic extremists six months to surrender and obtain amnesty under a new peace and reconciliation charter, officials said Wednesday.

The measure, adopted late Tuesday, aims at finally turning the page on political violence that has wracked the north African country since 1992, claiming more than 150,000 lives.

The amnesty is the second championed by President Abdelaziz Bouteflika since he first took office in 1999. Thousands of guerrilla activists, including the outlawed Islamist opposition party's armed wing, took advantage of the previous amnesty/

The charter, approved in a referendum last September, offers amnesty for those militants who are not implicated in so-called "blood crimes."

Under the deal, legal proceedings will be dropped against rebels who have "ceased their armed activities and surrender to the authorities" in the next six months, except those "implicated in collective massacres, rapes or attacks involving explosives in public places."

The amnesty will also apply to those who have been convicted in absentia for crimes other than "blood crimes," according to a government statement.
Posted by: Dan Darling || 02/23/2006 02:15 || Comments || Link || E-Mail|| [277 views] Top|| File under:
Egyptian oppo leader seeks nuclear reactors
CAIRO - Imprisoned Egyptian opposition leader Ayman Nour asked US Secretary of State Condoleezza Rice on Wednesday to look into whether Egypt can benefit from a US offer to help developing countries develop nuclear energy.

Nour, President Hosni Mubarak's main rival in presidential elections last year, is serving a five-year sentence for forgery but says the charges were fabricated to keep him out of politics. One of his deputies in the liberal Ghad (Tomorrow) Party, Hesham Kassem, is seeing Rice on Wednesday when she meets a group of prominent Egyptian liberals and intellectuals.

At a news conference with Foreign Minister Ahmed Aboul Gheit on Tuesday, Rice described Nour's imprisonment as a setback and a disappointment. Aboul Gheit said Nour's case had gone through due legal process.


"Forget it, lady, he stays in jug!"

But in his letter to Rice, released on Wednesday in the form of a statement by the Ghad Party, Nour surprisingly did not mention his own case or complain at the government's treatment of his party. Instead, he said Egypt needed six 2,000 megawatt nuclear reactors to produce half its electricity needs and replace natural gas, which now produces much of Egypt's electricity.


They can't use NG because ...

President George W. Bush offered last week to provide developing countries with small-scale reactors that are secure and cost-effective, provided they forego activities, which could lead to nuclear weapons. Nour faulted the Egyptian government for failing to ask about Bush's offer before it supported the United States against Iran at the International Atomic Energy Agency this month.

Analysts said Nour raised the nuclear issue to underline his concern with issues other than his treatment by the government.
Posted by: Steve White || 02/23/2006 00:00 || Comments || Link || E-Mail|| [275 views] Top|| File under:
Arabia
More on US-UAE relations
When the United Arab Emirates paid $6.5 billion for 80 advanced F-16 fighters from Lockheed Martin in 2000, the deal was applauded by members of Congress and local American officials as a milestone that would solidify relations and help preserve thousands of American aerospace jobs.

But in the days since the Bush administration approved the purchase by a state-run company from Dubai, part of the United Arab Emirates, of rights to manage seaports in six American cities, lawmakers have denounced the port deal as a security threat and threatened to block it.

The episodes highlight how Persian Gulf sheikdoms and other Islamic countries in the region have come to be treated paradoxically in Washington as both strategic allies and, since the attacks of September 2001, as untrustworthy foes in combating terror groups like Al Qaeda.

Few countries encapsulate this paradox more than the oil-rich United Arab Emirates. Around 1,500 American military personnel work and live at an airbase an hour outside the capital of one of the emirates, Abu Dhabi, from which surveillance aircraft and refueling tankers fly missions over Iraq and Afghanistan.

But in Washington, and especially on Capitol Hill, the emirates' reputation has been colored more by the blistering treatment the country was dealt by the 9/11 Commission, the congressionally mandated panel that conducted an exhaustive investigation of the Sept. 11 attacks.

The commission's inquiry found that "the vast majority of the money funding the Sept. 11 attacks flowed through the U.A.E." Its government, the panel said, ignored American pressure to clamp down on terror financing until after the attacks.

Even now, when by all accounts the emirates have taken action in response to some American demands to enact tougher controls in its banking sector and cooperate against Al Qaeda, many lawmakers say allowing Dubai Ports World, the state-run U.A.E. company, to take over the ports remains too much of a risk.

Senator Carl Levin, Democrat of Michigan and a member of the Armed Services and Homeland Security Committees, said it was reckless to allow a country to manage the ports that does not have a "solid" record against terrorism.

The United Arab Emirates is composed of a disparate group of sheikdoms that banded together in 1971. Dubai, which runs Dubai Ports World, has built itself into a financial and transportation hub in the region. The country is the world's fifth-largest exporter of oil, but the vast bulk of its oil reserves lie in the more conservative Abu Dhabi, the emirate that holds the country's presidency and dominates its foreign and defense policy-making.

The emirates grew closer to Washington when commercial shipping in the Persian Gulf was threatened during the "tanker war" between Iran and Iraq in the 1980's. The ties expanded in the 1990's, culminating in the F-16 sale in 2000. Revelations about the Dubai banks' role in the September 2001 terrorist attacks on the United States, however, have introduced tensions on both sides.

Current and former American officials who have dealt with the United Arab Emirates say the portrayal of the emirates by opponents of the port deal is at best misleading and at worst could jeopardize the assistance the Pentagon, the F.B.I. and other agencies say they need in preventing terrorism.

If the port deal is overturned, few experts expect that U.A.E. would significantly reduce military cooperation with the Pentagon, which Abu Dhabi sees as vital to protect it from far larger neighbors, like Iran and Saudi Arabia. Abu Dhabi is unlikely to cut off oil and gas sales, which form a small part of American imports, experts said.

"It certainly will not mean that U.A.E. will start ending cooperation with the U.S.," said Theodore Kattouf, who was ambassador to the emirates from 1998 to 2001. "But I think it would be seen as a real rebuff to a country that is sort of leading the way in the Middle East in terms of globalization and free trade."

Pentagon officials say that part of the emirates' public relations problem stems from their unwillingness to disclose all but the most basic description of their cooperation with the American military. Worried about appearing too close to Washington, the emirates permit American troops and equipment in their country only under the condition that the United States cannot describe the scale or nature of the American mission, military officials said.

But the Pentagon in recent days has disclosed more details about American bases, apparently to counter the claims about the U.A.E.'s sympathy for terrorists. In remarks to reporters Tuesday, Gen. Peter Pace, chairman of the Joint Chiefs of Staff, said, "In everything that we have asked and worked with them on, they have proven to be very, very solid partners."
Posted by: Dan Darling || 02/23/2006 02:04 || Comments || Link || E-Mail|| [255 views] Top|| File under:
The UAE pre-9/11
The United Arab Emirates has become what the Bush administration calls a reliable partner in the war against Islamic terrorists, but its rulers maintained close ties to Osama bin Laden before September 11, and the cities of Abu Dhabi and Dubai have since served as operations and financial bases for al Qaeda terrorists.

But the United Arab Emirates, the most Western of Persian Gulf nations, also has become the United States' closest military ally in the region. Its ruling emirs permit Navy warships to dock in the bustling commercial center of Dubai on lengthy liberty calls. It also hosts U.S. Air Force warplanes, refueling jets and spy planes at the sprawling Al Dhafra air base near Abu Dhabi. The base sits across the gulf from U.S. adversary Iran.

During the Clinton administration, the United States even considered killing bin Laden when he was on a hunting expedition but did not because one of his hunting partners was one of the United Arab Emirates' emirs.

"They have been helpful and supportive and a good partner in the fight against terrorism," said a U.S. counterterrorism official.

It is these two faces of the Arab nation -- a one-time sympathizer of al Qaeda, yet strong post-September 11 U.S. partner -- that Washington is considering in the debate over the Bush administration's proposal to let United Arab Emirates company Dubai Ports World run six large U.S. seaports.

The U.S. September 11 commission's report is replete with accounts of some of the 19 hijackers -- two of whom came from the United Arab Emirates -- using Dubai's permissive banking system and lax passport certification to gain entry into the United States and bankroll a mission that killed more than 3,000 people.

During bin Laden's stay in Afghanistan -- where he built terror training camps, a personal army and a financial network -- some of the United Arab Emirates' upper crust, known as emirs, visited him. The United Arab Emirates was one of only a handful of countries that recognized the harsh Taliban regime, bin Laden's protector.

In 1999, bin Laden spent time in the Afghan desert south of Kandahar near the Sheik Ali hunting camp. It was regularly used by visitors from the United Arab Emirates, according to the September 11 commission report. U.S. intelligence detected an official United Arab Emirates government airplane there on at least one occasion.

"According to reporting from the tribals, bin Laden regularly went from his adjacent camp to the larger camp where he visited the Emiratis," according to the report.

In fact, the presence of the United Arab Emirates rulers at the camp gave the Clinton administration second thoughts about ordering an air strike to kill bin Laden, more than two years before the attack on the United States.

"According to CIA and defense officials, policy-makers were concerned about the danger that a strike would kill an Emirati prince or other senior officials who might be with bin Laden or close by," the commission said. The Clinton administration was so concerned about the emirates' cozy ties to bin Laden that one official called a United Arab Emirates political leader to complain.

Weeks later, the camp was dismantled, and bin Laden disappeared. The implication was clear: Someone in the United Arab Emirates tipped off bin Laden, the United States' most-wanted fugitive, who then was planning the September 11 attacks.

"The United Arab Emirates was becoming both a valued counterterrorism ally of the United States and a persistent counterterrorism problem" the commission wrote. It said President Clinton personally pressed United Arab Emirates leaders to break financial and travel ties with the Taliban, but they refused.

Hamdan bin Zayid, United Arab Emirates foreign minister, told a U.S. diplomat that his country maintains relations with the Taliban to counterbalance "Iranian dangers."

Those dangers are one reason that the United Arab Emirates stands as the United States' best military ally in the Gulf, opening key parts of its country for U.S. operations.

Its Mina Jebel Ali port, the largest man-made harbor in the world, hosts more U.S. warships than any other rest stop outside the United States. CIA and FBI agents collect intelligence there on militant Islam. The United Arab Emirates has cooperated with the U.S. Treasury Department in shutting down bank accounts linked to al Qaeda.

"The United Arab Emirates is a country that's been an ally in the global war on terror," Defense Secretary Donald H. Rumsfeld said on the Michael Reagan radio show this week. "We have a port there where they help us. They have an airfield. We share intelligence, and we have a partnership that has been very, very helpful to the things we do in that part of the world."
Posted by: Dan Darling || 02/23/2006 01:57 || Comments || Link || E-Mail|| [471 views] Top|| File under:
Kuwaiti Islamist group calls for funding Hamas
KUWAIT CITY - A Kuwaiti Islamist group on Wednesday called on the oil-rich emirate and other Arab and Muslim countries to boost financial aid to Palestinians in the face of Western threats to freeze funding for a Hamas-led government.


Of course they would, that's the 'Salafi' part.

The Salafi Movement, one of three Sunni Islamic groups in Kuwait, urged the government in a statement to increase aid to Palestinians, provide loans and grants and to contribute to rebuilding Palestinian infrastructure. It also called for fund-raising campaigns by charities, allowing monthly deduction from salaries and for guns and ammo providing special care to Palestinians who are killed or wounded by Israeli forces.
Posted by: Steve White || 02/23/2006 00:00 || Comments || Link || E-Mail|| [261 views] Top|| File under:
China-Japan-Koreas
SKor Lawmakers Give Details On NorK Counterfeiting Scam
North Korea uses a printing press in Pyongyang to counterfeit U.S. dollars and then circulates them through a state-run trading firm, a South Korean lawmaker said on Thursday, referring to samples he said he got from the North.

Another legislator said he had also obtained counterfeit U.S. $100 notes through North Korean trading company officials who he said were certain to be intelligence agents.

North Korea has denied U.S. charges that it is involved in illicit financial activities, including counterfeiting, that Washington says helped fund the North's nuclear programs. Pyongyang has said the charges are part of U.S. smear campaign designed to topple the leadership in Pyongyang.

The South Korean legislators were scheduled to disclose the samples and photographs at a parliamentary question session later on Thursday.

The center of North Korea's counterfeiting of U.S. notes is a nondescript building in Pyongyang that also prints photographs of North Korean leader Kim Jong-il, opposition Grand National Party parliamentarian Kim Jae-won said through an aide.

"The information comes from a recent defector from the North who was a high-ranking official," the aide said by telephone. The aide declined to disclose the defector's identity for security reasons. Counterfeit U.S. notes are then circulated through a state trading company under the supervision of the North's ruling Workers' Party of Korea, the aide said.

Kim Jae-won was not immediately available for comment.

Another opposition parliamentarian, Kim Moon-soo, said he had also obtained 2003-issue $100 U.S. notes through human rights activists in the Chinese city of Dandong that borders the North. "I paid $70 to get each of these, but you can get them for as little as $50 in China," Kim told parliament. Kim Moon-soo said in parliament counterfeiting notes of the quality he acquired would be impossible without the involvement of the North Korean government.

The U.S. embassy in Seoul said on Wednesday Washington had provided South Korea with evidence North Korea had been producing high-quality counterfeit U.S. notes.

South Korean Prime Minister Lee Hae-chan said Seoul had yet to see conclusive evidence that points to North Korean government involvement. "I have not been told specifically about how and when," Lee told parliament on Wednesday, when asked about possible North Korean state involvement.
Posted by: .com || 02/23/2006 05:51 || Comments || Link || E-Mail|| [260 views] Top|| File under:
Europe
Vatican to Muslims: practice what you preach
Hattip Drudge. More trickle down from the "Cartoonifada." I hope the Catholics are proud of their Church's leadership on this issue. EFL

After backing calls by Muslims for respect for their religion in the Mohammad cartoons row, the Vatican is now urging Islamic countries to reciprocate by showing more tolerance toward their Christian minorities.

"If we tell our people they have no right to offend, we have to tell the others they have no right to destroy us," Cardinal Angelo Sodano, the Vatican's Secretary of State (prime minister), told journalists in Rome.

"We must always stress our demand for reciprocity in political contacts with authorities in Islamic countries and, even more, in cultural contacts," Foreign Minister Archbishop Giovanni Lajolo told the daily Corriere della Sera.

Reciprocity -- allowing Christian minorities the same rights as Muslims generally have in Western countries, such as building houses of worship or practicing religion freely -- is at the heart of Vatican diplomacy toward Muslim states.

"Enough now with this turning the other cheek! It's our duty to protect ourselves," Monsignor Velasio De Paolis, secretary of the Vatican's supreme court, thundered in the daily La Stampa. Jesus told his followers to "turn the other cheek" when struck. "The West has had relations with the Arab countries for half a century, mostly for oil, and has not been able to get the slightest concession on human rights," he said.

Bishop Rino Fisichella, head of one of the Roman universities that train young priests from around the world, told Corriere della Sera the Vatican should speak out more.

"Let's drop this diplomatic silence," said the rector of the Pontifical Lateran University. "We should put pressure on international organizations to make the societies and states in majority Muslim countries face up to their esponsibilities."

Posted by: trailing wife || 02/23/2006 15:24 || Comments || Link || E-Mail|| [427 views] Top|| File under:
German convicted for "insulting" islam
DUESSELDORF, Germany (

Rooters

) - A German court on Thursday convicted a businessman of insulting Islam by printing the word "Koran" on toilet paper and offering it to mosques.

The 61-year-old man, identified only as Manfred van H., was given a one-year jail sentence, suspended for five years, and ordered to complete 300 hours of community service, a district court in the western German town of Luedinghausen ruled.

The conviction comes after a Danish newspaper printed cartoons depicting the Warlord Prophet Mohammad (may the voices in his head become silent) -- sparking violent protests around the world from Muslims who saw the images as sacrilegious and an attack on their beliefs.

Manfred van H. printed out sheets of toilet paper bearing the word "Koran" shortly after a group of Muslims carried out a series of bomb attacks in London in July 2005. He sent the paper to German television stations, magazines and some 15 mosques.


Hmmm, a little extreme, and I'd be angry if someone created toilet tissue with a cross and a picture of Jesus, but the First Amendment sez that ... oh, right, not applicable in the world of Y'urp-peons.

Prosecutors said that in an accompanying letter Manfred van H. called Islam's holy book a "cookbook for terrorists." He also offered his toilet paper for sale on the Internet at a price of 4 euros ($4.76) per roll, saying the proceeds would go toward a "memorial to all the victims of Islamic terrorism."

The maximum sentence for insulting religious beliefs under the German criminal code is three years in prison.


Somebody wake me up when a muzzie is convicted for insulting a religion.
Posted by: Laurence of the Rats || 02/23/2006 12:06 || Comments || Link || E-Mail|| [355 views] Top|| File under:
Sakra has 16 aliases
Syrian Louai Sakka, on trial for top-level links to the al-Qaeda terrorist network, apparently used 16 different code names and identities.

Information regarding Sakka's codes name and forged identities, along with a fact-finding report of his testimony at Istanbul Security Dept. were included in the indictment prepared by the chief public prosecutor's office.

According to a related statement, Palestinian "Abu Zubeydah" called Sakka "Alaattin," a name he often used in 1998 in Pakistan.

Sakka, claimed to be al-Qaeda's Turkish mandate and the mastermind of attacks committed on HSBC and British Consulate in Istanbul, introduced himself to Habib Akdas in Islamabad with another code name, "Ayhan".

Sakka used the named "Haci Omer Inanc" during the preparation of attacks against an Israeli cruise ship carrying tourists in Antalya.

Sakka was captured in Diyarbakir as "Ekrem Ozel" in August 2005.

His lawyer had also confirmed the operation plan.

Reportedly, the al-Qaeda operative said in dialogues with police that one of the high-ranked administers of al-Qaeda, Abu Musab al-Zarqawi also called him "Little Brother", "Louai" means "Monster"; Sakka said he deserves this name.
Posted by: Dan Darling || 02/23/2006 02:27 || Comments || Link || E-Mail|| [262 views] Top|| File under:
Fifth Column
Sheehan to protest at U.S. posts in Germany in March
Cindy Sheehan, mother of a soldier killed in Iraq and the woman who protested the war last summer outside President Bush's Texas ranch, is scheduled to bring her anti-war message to U.S. military installations in Germany next month.

"[We've already heard] that Cindy Sheehan is like Hanoi Jane [Fonda] coming here," said Elsa Rassbach, an event organizer with American Voices Abroad, which is supporting Sheehan's trip.

But, she said, "We're here to just democratically talk about U.S. policy."

On March 11, protesters plan to walk from Landstuhl Regional Medical Center to a parking lot just outside Ramstein Air Base, where Sheehan will be at a "camp," paying tribute to those who have died in the Iraq war.

"Cindy will be with us at Camp Casey Landstuhl/Ramstein to call attention to the fact that Germany is Europe's logistical hub for the wars in Iraq, Afghanistan and others threatening Iran and the Middle East," according to an event flier. "Germany has the power to stop the further use of U.S. bases in Germany for illegal wars and criminal methods of warfare — the power and the right to just say no!"

Organizers are hoping to erect the camp — known as Camp Casey for Sheehan's son — in a parking lot outside Ramstein Air Base's west gate. The parking lot is under German jurisdiction, said Erin Zagursky, an Air Force spokeswoman at the base. Protest organizers are meeting with city officials in Ramstein and Landstuhl to gain permission for their event.

Sheehan's goals are to bring the troops home and have peace on earth, she said in an e-mail to Stars and Stripes.

Her son, Army Spc. Casey Sheehan, 24, was killed in Iraq on April 4, 2004. Sheehan said in an e-mail she was too busy for a phone interview with Stars and Stripes.

"I don't know anything about the visit," she wrote. "It is being arranged by some people in Germany."

With the Kaiserslautern military community home to more than 50,000 Americans with military ties, Sheehan could face a rough welcome. When asked for comment Wednesday on Sheehan's upcoming visit, several soldiers in Kaiserslautern asked if they could be quoted anonymously.

One soldier, who recently returned from Iraq, did give his name but didn't have much to say about Sheehan.

"Anything I would have to say about her, you couldn't print," Army Staff Sgt. Mark Genthner said.

Beginning March 9, Sheehan's European visit will take her to Frankfurt, Aachen, Landstuhl and Ramstein in Germany. On March 13, Sheehan is scheduled to have a news conference in Paris, and the following day will address the European Union parliament in Strasbourg, France.

A protest organizer in Landstuhl said he was asked by others, including some of the 732 members of the European Union parliament, to arrange the protest involving Sheehan.

"The meeting with Cindy Sheehan is coming to us by an offer of members of the European Union in Strasbourg," said Detlev Besier, a Protestant reverend in Landstuhl. "They asked whether it was possible or not to visit Ramstein Air Base and the hospital. It was not our idea. We were asked whether it was possible or not."

On March 11, protesters would like to bring gifts, such as books, flowers and homemade goods, to the wounded troops at Landstuhl to show "solidarity to the soldiers wounded in the Iraq War," according to the event flier.

"We want to make it very clear to soldiers and staff there, we are glad that there is a good medical facility for the wounded," Rassbach said. "We just want less wounded troops and for this to go away."

Officials at Landstuhl Regional Medical Center have received no requests for the group to visit the hospital or make donations, said Marie Shaw, hospital spokeswoman.

Rassbach said she did not know what response servicemembers would have to Sheehan's appearance outside Ramstein Air Base.

"Some press and some opponents say that Cindy is coming as their enemy," Rassbach said. "Our message is 'support our soldiers, bring them home, take care of them.' That's what we're about."
Posted by: Anonymoose || 02/23/2006 15:29 || Comments || Link || E-Mail|| [356 views] Top|| File under:
Lineup set for anti-war concert 'Traitorstock'
Anti-war activist Cindy Sheehan will be the guest of honor at the "Bring 'Em Home" concert at New York's Hammerstein Ballroom.

Among the performers scheduled to play March 20 are R.E.M. frontman Michael Stipe, Bright Eyes, Rufus Wainwright, Fischerspooner, Public Enemy's Chuck D, Devendra Banhart and Peaches, Billboard.com reported.

Sheehan will address the audience at the concert noting the third anniversary of the U.S. invasion of Iraq, Billboard said.

Janeane Garafalo will broadcast her Air America Radio show "The Majority Report" live from the concert.

Money raised by the show will go to Iraq Veterans Against the War and Veterans for Peace.

Posted by: Anonymoose || 02/23/2006 15:23 || Comments || Link || E-Mail|| [385 views] Top|| File under:
Home Front: WoT
More details about Marines selling their body armor on Ebay
Go read the whole thing, but key facts are that this case goes back to 2004; the civilian who sold the stuff on Ebay helped Homeland Security and the Navy make cases against the three civilians and twelve Marines involved (some of whom are now in Iraq, presumably without their body armor); and this appears to be several isolated individuals, not a criminal gang at Camp Pendleton.



A Vista woman was sentenced to prison yesterday for buying from Camp Pendleton Marines stolen body armor meant for Iraq-bound troops, then selling it to undercover agents posing as foreign arms dealers.

Erika Jardine, 47, was arrested in November 2004. Jardine pleaded guilty a year later in U.S. District Court in Philadelphia to charges of violating the Arms Control Export Act and selling stolen U.S. property, said Dean Boyd, a spokesman for U.S. Immigration and Customs Enforcement.


Posted by: trailing wife || 02/23/2006 16:46 || Comments || Link || E-Mail|| [268 views] Top|| File under:
It's hard to say 'Daddy is gone'
EFL; go read it all.


The moment of truth Julie Gonsalves dreads is still some time away — when her 3-year-old is old enough to understand that Daddy won't come home anymore. "That's the hard part, telling Cody his daddy is gone," said Gonsalves, the 30-year-old widow of Turlock native Chad Gonsalves, a Green Beret who was killed in Afghanistan last week.

"I tried to tell Cody, but he just didn't get it," Gonsalves explained by telephone from her home in Fayetteville, N.C. "I told him Daddy wasn't coming home, he was in heaven. Cody said, 'Daddy not coming home? Silly Mommy. Daddy's coming home.'"

If it's hard for her son to grasp the grim reality, Julie understands. It's still hard for her to realize this deployment has no end. He won't be coming home to her, Cody, or twin sons Dylan and Blake. . . .


Rest in peace, and God watch over your family.
Posted by: Mike || 02/23/2006 12:26 || Comments || Link || E-Mail|| [406 views] Top|| File under:
Army testing unmanned Stryker convoys
Engineers conducting show-and-tell with a 20-ton robot on the last day of two weeks of trials on Fort Gordon were cautiously optimistic.

Karl Murphy, a software engineer from Robotic Research, said there was a new principle of "Murphy's Law" at work on the test field Feb. 10. "One of my professors reminded us that we have 'sight-ons' present whenever an experiment is being viewed," Murphy said. "The more 'sight-ons' you have, the greater is the potential for something to go wrong."

Tongue in cheek, he continued explaining that sight-on fields increase with the rank and reach of individuals viewing a test. With national, regional and local media rolling cameras, the "sight-on" field was very high that Friday.

Continued on Page 49
Posted by: tipper || 02/23/2006 05:49 || Comments || Link || E-Mail|| [320 views] Top|| File under:
El Lay Times - Rumsfeld OpEd: War in the Information Age
In a 24/7 world, the U.S. isn't keeping up with its enemies in the communication battle.
Our nation is engaged in what promises to be a long struggle in the global war on terror. In this war, some of the most critical battles may not be in the mountains of Afghanistan or the streets of Iraq but in newsrooms in New York, London, Cairo and elsewhere.

Our enemies have skillfully adapted to fighting wars in today's media age, but for the most part we — our government, the media or our society in general — have not.

Consider that violent extremists have established "media relations committees" and have proved to be highly successful at manipulating opinion elites. They plan and design their headline-grabbing attacks using every means of communication to break the collective will of free people.

Our government is only beginning to adapt its operations for the 21st century. For the most part, it still functions as a five-and-dime store in an EBay world.

I have just returned from Tunisia, Algeria and Morocco. In Tunis, the largest newspaper has a circulation of roughly 50,000 — in a country of about 10 million people. But even in the poorest neighborhoods you can see satellite dishes on nearly every balcony or rooftop.

Regrettably, many of the TV news channels being watched using these dishes are extremely hostile to the West. The growing number of media outlets in many parts of the world still have relatively immature standards and practices that too often serve to inflame and distort rather than to explain and inform. Al Qaeda and other extremist movements have utilized these forums for many years, successfully adding more poison to the Muslim public's view of the West, but we have barely even begun to compete in reaching their audiences.

The standard U.S. government public affairs operation was designed primarily to respond to individual requests for information. It tends to be reactive, rather than proactive, and it operates for the most part on an eighthour, five-days-a-week basis, while world events — and our enemies — are operating 24/7 across every time zone. That is an unacceptably dangerous deficiency.

In some cases, military public affairs officials have had little communications training and little, if any, grounding in the importance of timing, rapid response and the realities of digital and broadcast media. Let there be no doubt that the longer it takes to put a strategic communications framework into place, the more we can be certain that the vacuum will be filled by the enemy and by hostile news sources who most assuredly will not paint an accurate picture of what is actually taking place.

We have become somewhat more adept in these areas, but progress is slow.

In Iraq, for example, the U.S. military command, working closely with the Iraqi government and the U.S. Embassy, has sought nontraditional means to provide accurate information to the Iraqi people in the face of an aggressive campaign of disinformation.

Yet this has been portrayed as inappropriate: for example, the allegations of "buying news." The resulting explosion of critical media stories then causes all activity, all initiative, to stop. Even worse, it leads to a "chilling effect" among those who are asked to serve in the military public affairs field.

Improving our efforts will likely mean embracing new institutions to engage people around the world. During the Cold War, institutions such as the U.S. Information Agency and Radio Free Europe proved to be valuable instruments for the United States. We need to consider the possibility of new organizations and programs that can serve a similarly valuable role in the war on terror.

Although the enemy is increasingly skillful at manipulating the media and using the tools of communications to its advantage, it should be noted that we have an advantage as well. And that is, quite simply, that truth is on our side. Ultimately, the truth wins out.

I believe with every bone in my body that free people, exposed to sufficient information, will, over time, find their way to the right decisions.

We are fighting a battle in which the survival of our free way of life is at stake. It is a test of wills, and it will be won or lost with our public and the publics of free nations around the world. We need to do all we can to correct the lies being told, shatter the appeal of the enemy and attract supporters to our noble and necessary efforts to defeat violent extremism around the globe.
Posted by: .com || 02/23/2006 05:22 || Comments || Link || E-Mail|| [470 views] Top|| File under:
'Net closing on bin Laden' - Predictions For The Year by Aegis
There will be at least one terrorist attack on a European target this year and either Osama bin Laden or his right hand man will be killed or captured in 2006, British security experts predicted on Thursday. Furthermore, there will be no civil war in Iraq as insurgents lose the support of the mainstream population, and Iran will back down in its nuclear dispute with the West without sanctions or military action, Aegis Defence Services said.

In its annual terrorism report, Aegis, which assesses global risks for governments and international companies, said the net was closing on the leaders of bin Laden's al-Qaeda group. It called bin Laden a "spent force", whose only role was as a talisman, and predicted he or his deputy, Ayman al-Zawahiri, would be out of circulation in the next 12 months.

At the same time, it said, al-Qaeda was showing signs of moving away from destruction towards more "earthly" political aims, meaning talks might be possible with their successors. "Al-Qaeda is striving to cast themselves in a political role," Aegis managing director of research and intelligence Dominic Armstrong told Reuters. "There is going to be more practical engagement."

But Aegis, which correctly predicted there would be a large-scale bombing in the UK last year, said growing radicalisation of Islamist youths in Europe, combined with social and economic alienation, would mean further attacks.

Britain and Italy remained the most likely targets but France, Spain and the Benelux countries were also at risk. "We are not going to see a 9/11 level of attack or that sort of destructive spectacular," Armstrong said. "It is more likely to be a number of smaller attacks against softer targets with an economic knock-on effect."

Weapons of mass destruction would not be used, he said. "They do not own and will not own nuclear weapons or lethal pathogens," he said. "The successful attacks that take place this year will be conventional."

Aegis, which has a $293m US contract to co-ordinate security for contractors in Iraq and has 1,000 staff on the ground, said the situation there was not as bad as the media portrayed and the country was not on the verge of civil war. "The insurgency will continue, but it will increasingly be down to criminals and foreign fighters as mainstream Iraqis become involved in the political process," Armstrong said.

He said 14 of Iraq's 18 provinces were trouble-free. "Foreign fighters will be made to feel less welcome and that will be a turning point for Iraq.

"For all the insurgency, the political process has not been delayed by a single day."

The report also predicted Iran would back down in its dispute with the West over its nuclear ambitions with an agreement to allow it to use foreign-supplied enriched uranium for reactors, thus avoiding sanctions or any military action. "They are going to take it as far as they can, but they will step back," Armstrong said. "It's only aggressive brinkmanship."
Posted by: Anonymoose || 02/23/2006 00:00 || Comments || Link || E-Mail|| [255 views] Top|| File under:
India-Pakistan
PPP protest falls flat
The Pakistan People's Party (PPP) Punjab took out rallies against the publication of caricatures of Prophet Mohammad (PTUI PBUH) in every district of the province but the party failed to stage an impressive demonstration in Lahore because of intra-party differences. Around 200 PPP members gathered outside the Lahore Press Club and shouted slogans like "We are slaves of Holy Prophet (PBUH) and are ready to die for him",


I hope you're happy being slaves. I'd prefer to die a free man than to be a slave, but to each his own...

"Go Musharraf Go" and "Prime Minister Benazir".


Lotta thought went into those, didn't it?

PPP Lahore leaders Azizur Rehman Chan, Samiullah Khan, Zikria Butt, Tahir Khalique and Sardar Hur Bukhari reached the press club at around 3pm. A few minutes later MPAs Uzma Bukhari and Faiza Malik and a few other female PPP activists joined them. Former Punjab governor Malik Ghulam Mustafa Khar also joined the protesting PPP members. However, the two female MPAs moved to another place with other PPP members when they saw Khar standing next to them. A few moments later, Sajida Mir, PPP candidate for women's seat in Senate, arrived at the scene with six supporters and started shouting pro-Benazir slogans.
Posted by: Fred || 02/23/2006 21:09 || Comments || Link || E-Mail|| [276 views] Top|| File under:
India: Committees formed to check terror funding
India has formed two top-level committees in New Delhi and Srinagar to check the flow of funds to Jammu and Kashmir. State Home Minister Sriprakash Jaiswal told the Rajya Sabha that various agencies of the government were taking measures to prevent funding to militant organisations. He said that the arrest of a Dubai-based engineer in Delhi on February 3, and the recovery of Rs 5.5m in cash and explosives from his possession confirms the involvement of Middle East businessmen in 'hawala' operations to fund militancy.
Posted by: Fred || 02/23/2006 00:00 || Comments || Link || E-Mail|| [264 views] Top|| File under:
'TNRM will end when Islamic govt is in power'
The Tahafooz-e-Namoos-e-Risalat Movement will conclude after a government implementing the Prophet Muhammad's (PBUH) system is established in the country, said MMA President Qazi Hussain Ahmad on Wednesday. Talking to reporters at Jamaat-e-Islami's JI's Lytton Road office about an MMA rally in Lahore on February 26, the JI chief said that people would gather at Nasirbagh and from there march onto the Punjab Assembly. He warned the Punjab government not to try to stop the rally. "We will not compromise on the route of the rally. People will start processions from all city streets to join the main rally and no one can stop them," he added.

Qazi said that Pakistanis were not afraid of being jailed or being shelled by tear gas. Muslims will sacrifice their lives for the Prophet (RUCK-TOOEY pbuh), he said. The rulers' days are numbered and the people will evict them soon, he added. He condemned the government's action in Islamabad on February 19. The government had imposed a curfew in the capital by closing all entry and exit point but still the MMA activists protested peacefully, he said. The protests in Islamabad proved the government had masterminded violence in earlier protests in Lahore and Peshawar, he added. The MMA leader said that Pervez Musharraf had visited Norway in September when the cartoons had already been published, but did not complain to the Norwegian government and instead tried to conceal the issue from Pakistanis.
Posted by: Fred || 02/23/2006 00:00 || Comments || Link || E-Mail|| [255 views] Top|| File under:
Foster Brooks Akbar Bugti will be arrested
District Coordination Officer (DCO) Abdul Samad Lasi said that as soon as the arrest warrants of Akbar Bugti, his two grandsons and 12 others were issued in lieu of the three cases registered against them in the Sui police station, they would be arrested.

Talking to a private television channel on Wednesday, the DCO said that the overall security situation in Dera Bugti was very good and after the return of the Kalpar and Masoori tribes, Sui and Bakkar were becoming more peaceful. He said that the 3 cases were registered against Nawab Akbar Bugti his two grandsons and others under Sections 147, 148, 149, 427 and others of the Pakistan Penal Code and Sections 3, 4 and 5 of the Explosives Act and under Section 7 of the anti-terrorism act.
Posted by: Fred || 02/23/2006 00:00 || Comments || Link || E-Mail|| [266 views] Top|| File under:
Pakistan, China for closer defence ties
President Gen Pervez Musharraf said he wants to "inject more vigour" into a strategic partnership with China after meeting on Wednesday with the country's defence chief in Beijing, the official Xinhua News Agency reported. "Pakistan will continue to contribute to developing friendly cooperation with China's defence department, military and other departments," Xinhua quoted Musharraf as saying. "We want to continuously inject more vigour into the two nations' close strategic cooperative partnership," Musharraf said.


We knew that'd happen when we started pressing for closer relations with India...

The news agency quoted Chinese Defence Minister Cao Gangchuan as saying he hoped Musharraf's five-day visit - which marks 55 years of diplomatic ties between the two neighbours - will help "deepen all-around cooperation with Pakistan, and maintain regional and world peace and stability".
Posted by: Fred || 02/23/2006 00:00 || Comments || Link || E-Mail|| [253 views] Top|| File under:
India must separate civil, military N-facilities
President Bush has asked India to separate its military and civilian nuclear programmes, saying that the July 18 nuclear cooperation agreement signed between the two countries would need that to proceed. "By following through on our commitments, we'll bring India's civil nuclear programme into the international mainstream and strengthen the trust between our two nations," Bush said in a major speech delivered at Asia Society on Wednesday. "This is not an easy decision for India; nor is it an easy decision for the US. Implementing this agreement will take patience." He said that he would continue to encourage India to create a credible, transparent and defensible plan to separate its separate its civilian and military nuclear programmes.
Posted by: Fred || 02/23/2006 00:00 || Comments || Link || E-Mail|| [256 views] Top|| File under:
Bush to push Indians, Pakistanis to resolve Kashmir
US President George W. Bush said on Wednesday he would push the leaders of India and Pakistan to resolve their long-standing conflict over Kashmir during his visit to the South Asian nations next week. "I will encourage them to address this important issue," Bush said ahead of his meetings with Indian Prime Minister Manmohan Singh and Pakistani President Pervez Musharraf.

Noting that the two governments were now engaged in a dialogue about the difficult question, Bush said they "now have an historic opportunity to work toward lasting peace. "For too long, Kashmir has been a source of violence and distrust between these two countries," he said.


He just plows ahead, doesn't he? Port flap, what port flap? He's got an agenda and he's going to get it done.
Posted by: Steve White || 02/23/2006 00:00 || Comments || Link || E-Mail|| [265 views] Top|| File under:
Iraq
Memri : Iraqi Shi'ite Leader Muqtada Al-Sadr AJ interview
Iraqi Shi'ite Leader Muqtada Al-Sadr: Arab and Islamic Forces in Iraq Would Also Be Considered Occupation; If Asked by Syria and Iran, We May Confront the American Forces in Iraq

The following are excerpts from an interview by Iraqi Shi'ite Leader Muqtada Al-Sadr that aired on Al-Jazeera TV on February 18, 2006.


See at link.




Posted by: anonymous5089 || 02/23/2006 14:13 || Comments || Link || E-Mail|| [279 views] Top|| File under:
Shrine corpse count now 80 (in Baghdad alone)
BAGHDAD : Gunmen have killed at least 80 people in Iraq in sectarian violence that flared after the bombing of a revered Shiite shrine and reprisal attacks on Sunni mosques.

Amid warnings that sectarian violence could spiral further out of control, Iraqi political leaders went into an emergency meeting with President Jalal Talabani.

The bloodshed is likely to complicate the task of Shiite and Sunni political leaders who have pledged to set up a government of national unity in the wake of the December elections which illustrated a deep sectarian split in Iraq.

Eighty bullet-ridden corpses were brought to the Baghdad morgue between Wednesday afternoon and Thursday morning, the deputy director of the morgue, Doctor Kais Mohammed, told AFP.

"I've only been able to carry out autopsies on 25 of them," he said, adding that all had been shot. The bodies, which had been dumped in Baghdad and its suburbs, could not immediately be identified.

Iraq has already placed its security forces on high alert and cancelled all leave. The night curfew in Baghdad was brought forward from 11:00 pm to 8:00 pm on Wednesday.

The upsurge in killings came after suspected Al-Qaeda linked militants Wednesday morning bombed the 1,000-year-old Imam Ali al-Hadi mausoleum, one of the countries' main Shiite shrines, in the town of Samarra, north of Baghdad.

Early Thursday the police also reported finding the bodies of three Iraqi journalists working for Dubai-based Arabiya satellite television who were kidnapped near Samarra Wednesday evening while reporting on the shrine bombing.

"The bodies of the presenter Atwar Bahjat, of cameraman Adnan Abdallah and of soundman Khaled Mohsen were found early this morning some 15 kilometres (10 miles) north of Samarra," police said.
Posted by: phil_b || 02/23/2006 07:13 || Comments || Link || E-Mail|| [248 views] Top|| File under:
US troops taught Iraqi gestures
The US military has funded a computer game to teach its troops how to use and decipher Iraqi body language. The purpose is to teach soldiers that using the wrong gestures can potentially cause offence and escalate already tense situations.

In the program, users must build trust with local people through verbal communication and gestures.

One of the system's creators says the training tool, known as Tactical Iraqi, has already been a great success. Hannes Vilhjalmsson, a research scientist at the University of Southern California, gave details of the Tactical Iraqi at a conference in St Louis, US. The system also gives troops Arabic language skills.

The program teaches military personnel some key gestures such as an up-down movement with the right hand to ask someone to slow down and gives them tips such as removing mirror sunglasses when approaching local people. In Iraq, to show sincerity you have to put more effort into your gestures," said Dr Vilhjalmsson. "In Western countries, we control our body language more. In Arabic culture, it is important you show how open you are."

He added that reserved body language in exchanges with local people could be interpreted as having something to hide in Iraq, potentially escalating a tense situation.

Military personnel also learn that people can approach each other more closely than one normally might in the West. Dr Vilhjalmsson said it was important troops should not automatically interpret close proximity in an exchange as a threat. And the game teaches them that pointing the finger at a person can be considered aggressive in Arab cultures.

Tactical Iraqi is built on top of the game engine for Unreal Tournament, a first-person computer "shoot-em-up". In the training tool, though, subjects use communication to resolve situations. Dr Vilhjalmsson said initial testing of Tactical Iraqi with marines deployed to Iraq had shown the programme to be very effective.

The University of Southern California is also working on other versions of the game: Tactical Pashto, which trains troops in communication specific to Afghanistan; and Tactical Levantine, which teaches them Arabic language and gestures specific to Lebanon and other surrounding areas.

The training system has been funded by the Defence Advanced Research Projects Agency (Darpa).
Posted by: .com || 02/23/2006 04:52 || Comments || Link || E-Mail|| [279 views] Top|| File under:
Askariya's significance
Today's attack on al-Askariya shrine marks the first time that Iraqi sectarian violence has targeted one of the country's central religious symbols.

The Shia Muslim shrine has existed in the middle of the ancient city of Samarra, one of the largest archaeological sites in the world, since 944, when it was built to house the tombs of two ninth century imams, direct descendants of the Prophet Muhammad.

Ali al-Hadi, the tenth imam who died in 868 and his son Hassan al-Askari who died in 874, were buried at the end of the turbulent period during which Samarra was built as the new capital of the Abbasid empire, briefly taking over from Baghdad, then the largest city in the world.

But the continued and intense religious importance of the site is connected to the 12th imam, the so-called "Hidden Imam" who Shias believe went into hiding in 878 under the al-Askariya shrine to prepare for his eventual return among men.

According to Shia tradition, the Mahdi will reappear one day to punish the sinful and "separate truth from falsehood". For many years, a saddled horse and soldiers would be brought to the shrine in Samarra every day to be ready for his return, a ritual that was repeated in Hilla, about 100 miles to the south, where it was also thought that Mahdi might reappear.

"It's one of the foremost important shrines in Iraq," said Alastair Northedge, a Professor of Islamic Art and Architecture at the Sorbonne in Paris who has just completed an archaeological survey of Samarra.

"Najaf and Karbala are the two most important shrines in Iraq but only slightly subsidiary to them are the sites in Samarra and Baghdad.

"The shrine is central for the Shia. This is not just a major cathedral, this is more than that, this is one of the holiest shrines."

According to Professor Northedge, the shrine was extensively rebuilt as Samarra withered over the centuries and power was restored to Baghdad. Modern-day Samarra, a tough, Sunni-dominated town in the middle of the Sunni Triangle north of Baghdad, fills just a fraction of the enormous ancient city built along the banks of the Tigris.

The latest remodelling of the shrine took place in the late 19th century, with the dome that was destroyed today added in 1905. Covered in 72,000 gold pieces and surrounded by walls of light blue tiles, the shrine attracts thousands of Shia pilgrims from across the world.

Despite being an active base of Sunni insurgents since the US-led invasion of Iraq in March 2003, the al-Askariya shrine had survived unharmed and largely unthreatened until today.

It managed to escape any damage when Samarra was retaken in the first major US and Iraqi combined offensive in October 2004, which was aimed at sweeping out the Sunni factions that had taken over the town. The shrine has also remained intact while other archaeological sites have suffered under US efforts to control the insurgency.

The 101st Airborne Division, which took over Samarra shortly before Christmas, has continued the policy of using bulldozers to create a mud wall around the town to make it harder for insurgents to move in and out.

Professor Northedge, who last met Samarra's director of antiquities at a conference in Paris in September, believes the attack to be the work of al-Qaeda related militants from outside the town.

In September, Sunni rebels in Samarra joined an unprecedented condemnation of Abu Musab al-Zarqawi's al-Qaeda in Iraq after the execution of a leading cleric in nearby Ramadi.

"It is really quite surprising that something like that has happened in Samarra," he says. "The people there have a a very, very powerful sense of community identity, they know how to act in their best interests."

"If you look at the resistance situation in Samarra, there are two general sorts: there are local fighters and there are al-Qaeda fighters and foreign jihadis," said Professor Northedge. "I'm absolutely certain that this is not the local people from Samarra, they would not have blown it up."
Posted by: Dan Darling || 02/23/2006 02:20 || Comments || Link || E-Mail|| [264 views] Top|| File under:
The history of Samarra
Samarra has suffered mightily in the Iraq war, but seldom as badly as Wednesday when two bombers dressed as policemen blew apart the glorious golden dome atop one of Shiite Islam's holiest sites – the Askariya shrine.

The location of the shrine, one of four main Shiite holy places in Iraq, had always been somewhat awkward because the Tigris River city has a mainly Sunni Muslim population of about a quarter million.

Residents had prided themselves on being gracious and tolerant hosts of the tens of thousands of Shiites who once visited the shrine.

Things have changed since the start of the Sunni-dominated insurgency in 2003. Sunni militants embittered by the loss of the power they wielded under Saddam Hussein resent the new Shiite dominion in Iraq. Many Sunnis now view the Shiites as American collaborators.

Shiite pilgrims nearly stopped going to Samarra altogether. They feared for their lives in the city which can only be reached on roads that cut through the so-called "Sunni Triangle," where insurgents are most active and attacks on Shiite travelers are common.

Samarra had been among the most difficult cities to pacify in the Sunni heartland. In 2004, it fell under the control of extremists, and al-Qaeda flags could be seen flying over some buildings.

The militants had been so confident of their hold on Samarra in the fall of that year they hoisted their black banner – in a taunt of American soldiers not far away – atop the city's 170-foot tall spiral minaret at a 9th-century mosque. The minaret, itself, was damaged in a bombing last April.

Toward the end of 2004, U.S. troops moved in, flushed out the insurgents and held forward positions inside the city. The Americans brought in Iraqi commandos to help them patrol the city while they worked to build a local police force.

Since then, Samarra, 60 miles north of Baghdad, has been relatively quiet but far from entirely peaceful.

There have been car bombs, assassinations or gunfights but none of the wholesale violence that once ranked Samarra with Fallujah, west of Baghdad, as a "no-go" insurgency stronghold for the U.S. military.

Suspicion for Wednesday's attack quickly fell on militant Sunnis, most probably from al-Qaeda. The target conforms with the terror group's publicized aim of igniting a Shiite-Sunni war in Iraq.

Some Samarra residents have complained of abuse and mistreatment by paramilitary commandos based in the city, who are primarily Shiite and come from areas outside of this Sunni Arab dominated province.

A new battalion of commandos was sent to the city in December, and U.S. commanders said that had doubled the number of the Iraqi forces in Samarra to about 900.

The number of U.S. soldiers based within the city was simultaneously trimmed by about two-thirds, to some 200.

U.S. commanders in Diyala province, the religiously mixed area east of Samarra, said several Shiite mosques were destroyed in the mostly agrarian area outside the city of Baqouba last year. Most had been loaded with explosives and were empty at the time.

Tradition says the Askariya shrine, which drew Shiite pilgrims from throughout the Islamic world, is near the place where the last of the 12 Shiite imams, Mohammed al-Mahdi, disappeared. Al-Mahdi, known as the "hidden imam," was the son and grandson of the two imams buried in the Askariya shrine.

Shiites believe he is still alive and will return to restore justice to humanity. An attack at such an important religious shrine would constitute a grave assault on Shiite Islam at a time of rising sectarian tensions in Iraq.

The shrine contains the tombs of the 10th and 11th imams, Ali al-Hadi who died in 868 A.D. and his son Hassan al-Askari who died in 874 A.D and was the father of the hidden imam.

The golden dome was completed in 1905.
Posted by: Dan Darling || 02/23/2006 02:08 || Comments || Link || E-Mail|| [274 views] Top|| File under:
Askariya attack highlights Iraq's sectarian divide
An attack Wednesday that destroyed the soaring gold dome of one of ShiiteIslam's holiest shrines is being interpreted by most Shiites here as a direct attack on their faith - and has sharply raised sectarian tensions.

It's unclear if any people were killed in the massive explosion in Samarra, about 60 miles north of Baghdad. But the destruction of the shrine may be the most emotionally charged of attacks on Shiite targets thus far in the war, and could set back already hamstrung efforts to form a government of Shiite and Sunni unity.

As citizens deserted the streets of Baghdad in the wake of the attack, many said they feared this could be a seminal moment in Iraq's low-intensity civil war.

"The war could really be on now,'' says Abu Hassan, a Shiite street peddler who declined to give his full name. "This is something greater and more symbolic than attacks on people. This is a strike at who we are."

The attack occurred shortly before 7 a.m. in the largely Sunni city of Samarra, which has remained an insurgent hotbed despite years of US operations there. It was carried out by a small group of men who somehow gained access to the usually heavily protected Askariya shrine, set demolition explosives, and then fled.

Though the shrine dates back 1,000 years, it has been rebuilt numerous times. Its current dome was built in 1905. There are no records of previous attacks on the building or its predecessors.

"This could be a tipping point,'' says Juan Cole, a historian of Shiite Islam at the University of Michigan. "At some point, the Shiite street is going to be so fed up that they're not going to listen any more to calls for restraint."

Within hours of the attack, tens of thousands of angry Shiites - many of them members of Shiite cleric Moqtada al-Sadr's Mahdi Army who brandished rifles and rocket-propelled grenades - took to the streets in at least least a half-dozen central and southern Iraqi cities. A spokesman at Mr. Sadr's main office in Baghdad said the militiamen were acting spontaneously, and had not been ordered out onto the streets.

The Iraqi and US militaries scrambled forces in Baghdad and other cities in an effort to protect Sunni mosques. US soldiers cordoned off the approaches to the Abu Hanifa mosque in Baghdad's Sunni- controlled Adhamiya district.

Shiite Grand Ayatollah Ali al-Sistani, Iraq's most respected cleric, issued a statement forbidding attacks on Sunni mosques and calling for seven days of national mourning. But in a rare move, he also called for public protests. Ayatollah Sistani has typically called for even peaceful protesters to stay off the streets, fearing a downward spiral into violence.

Ayatollah Sistani "has the coolest and wisest head in Iraq, but this has chaos written all over it,'' says Mr. Cole. "He must know the likelihood of these protests being completely peaceful is low, so he's got to be absolutely furious to call for people to come out on the streets."

Eyewitnesses in at least four cities reported attacks on Sunni mosques. Tariq al-Hashemi, leader of the Iraqi Islamic Party, one of the biggest Sunni groups, said at a press conference that 29 Sunni mosques were burned across the country and demanded that the perpetrators be brought to justice. He also dismissed Shiite protesters as "rabble," a term favored by Saddam Hussein to refer to Shiites.

Meanwhile, Abdul Aziz al-Hakim, the cleric who leads the Supreme Council for the Islamic Revolution in Iraq (SCIRI), one of the country's two most powerful Shiite parties, and which has ties to the Shiite Badr militia, threatened reprisals in an interview with Sharqiya TV.

"If the government can't protect us then we will have to do it ourselves,'' he said.

He also said US Ambassador Zalmay Khalilzad is partly to blame for Wednesday's attack. The ambassador has made a number of forceful statements this week urging Shiite leaders to give Sunni Arabs a bigger say in government than they won at the ballot box, and has warned against allowing groups like SCIRI, which he deems overly "sectarian," from seeking to control security posts in the next government.

Mr. Khalilzad's "statements created more pressure and gave a green light to terrorist groups, [so] he shares part of the responsibility," Mr. Hakim said.

Shiite leaders like Hakim frequently use the word "terrorist" as a blanket term for Sunni political groups that have ties to the insurgency, and which Khalilzad would like to see join the next government.

In much the same way that a Danish newspaper's cartoons of the prophet Muhammad stirred violent protest across the globe, the reaction to this incident stems from a deep cultural identity and religious faith that can surprise outsiders. Though there was outrage at a bomb attack in Baghdad's dangerous Dora neighborhood that killed 21 Shiites on Tuesday, no attack has stirred the type of tension created by this one in Samarra.

Samarra is not simply a Sunni city with a Shiite shrine at its heart. It hosts a confusing welter of tribal allegiances and rivalries that have left it violent and unstable since the war began. About half of its 200,000 residents have abandoned the city in the past two years, and US soldiers built a vast earthen berm around it last August in an effort to keep insurgents out.

The city's history is also wound up with an age-old Sunni-Shiite rivalry, as well as with the apocalyptic beliefs of many Shiite clerics, like Sadr. The shrine contains the tombs of Ali al-Hadi and his son Hasan al-Askari, the 10th and 11th imams of Shiite Islam who died in the 9th century. Legend has it that Askari's son, Muhammad al-Mahdi, was born in the city. It is one of four main Shiite pilgrimage sites in Iraq.

Mahdi was the 12th and final of the Shiite imams. Legend has it that he was "occulted" by God before his death, and will return to earth to bring an era of justice and peace, followed by the end of the world. Sadr's militia is named for this imam.

Sadr and his followers are convinced that the time for the Mahdi's return is close. "He disappeared into a supernatural realm from there ... so this will be interpreted as an attack on the imam al-Mahdi, an attack on their guy; so for the Sadr people it's an apocalyptic moment,'' says Cole. "There will be reprisals."

There was also outrage in Iran, the most populous Shiite state, whose president, Mahmoud Ahmedinejad, is a deep believer in the looming return of the Mahdi.

In the 19th century, the shrine became a keyseat of Shiite learning and helped contribute to mass conversions to Shiism in central Iraq, alarming then-ruling Sunni Ottoman officials, who took steps to limit the influence of Shiite clerics.

Under Mr. Hussein, the city's importance to Shiites diminished, in part because of government measures to limit Shiite pilgrimages to the shrine. Al-Askariya enjoyed a brief revival after his fall before the city was swept by violence.

Askariya Shrine

• Located in Samarra, Askariya is one of the most important Shiite shrines in the world, attracting millions of pilgrims.

• Askariya contains the tombs of the 10th and 11th imams, Ali al-Hadi and his son Hassan al-Askari. Shiites believe that Askari's son Muhammad al-Mahdi, the 12th imam who disappeared in 878, will return to earth.

• The mosque, first developed in the 10th century, has been rebuilt numerous times. Its golden dome, which dominates the skyline, was built in 1905 and contains some 72,000 gold pieces.
Posted by: Dan Darling || 02/23/2006 01:28 || Comments || Link || E-Mail|| [247 views] Top|| File under:
Sadr heads for home after Samarra dome blast
Radical Iraqi Shiite cleric Muqtada al-Sadr cut short his visit to Lebanon on Wednesday after the destruction of the golden dome of a famous Shiite shrine in Iraq.


Hmmm... Got his alibi established, does he?

Al-Sadr cancelled a meeting with his dentist Lebanese President Emile Lahoud and left by road for Syria, from where he was expected to travel to Iraq, reported Al-Manar television, the channel of the Shiite guerilla group Hezbollah. Syrian government officials confirmed al-Sadr crossed the Lebanese-Syrian border about midday. The officials spoke on condition of anonymity as they were not authorized to speak to the media. Al-Manar television reported that al-Sadr had abandoned his 10-day trip to Lebanon, which began Tuesday, and headed for home in response to the blast at the Askariya mosque in Samarra.
Posted by: Fred || 02/23/2006 00:00 || Comments || Link || E-Mail|| [341 views] Top|| File under:
Straw urges Iraq unity
Britain's foreign secretary has told Iraqi leaders they must form a national unity government free of domination by a single group. Jack Straw said on Tuesday that the results of the 15 December parliamentary election indicated that the Iraqi people wanted a "broad government of national unity" to bring together "all the different elements" of Iraqi society.


I didn't think they indicated anything of the sort.

"It is a crucial moment today for the people of Iraq," Straw told reporters alongside President Jalal Talabani.


I think the crucial moment came when the Sunnis succeeded in booming the Shiite shrine. Straw sounds pretty stoopid, calling for reconciliation before the corpses have cooled.

"The international community, particularly those of us who played a part in liberating Iraq, obviously have an interest in a prosperous and stable and democratic Iraq."


And the international Salafist community doesn't. But it takes less effort to squirt warm milk from the oozing udder of goodwill than it does to organize an international crusade against Salafism.
Posted by: Fred || 02/23/2006 00:00 || Comments || Link || E-Mail|| [257 views] Top|| File under:
Israel-Palestine-Jordan
Jordan may cut back ties to Israel under Islamist threat to monarchy
Jordan threatened to cut back its official ties with Israel Wednesday night after OC Central Command Maj.-Gen. Yair Naveh warned earlier in the day that King Abdullah II risked being toppled by an "Islamist axis" and could be the last king of Jordan.

"Hamas is gathering strength and a dangerous axis starting in Iran, continuing through Iraq and Jordan is in the process of formation," Naveh told a closed meeting of journalists and diplomats, including the Jordanian Counsel General, at the Jerusalem Center for Public Affairs. "I don't want to be a prophet but I am not sure there will be another king after King Abdullah."

Naveh continued: "Already now, 80 percent of the population [in Jordan] is Palestinian. Let us try and imagine that the entire [Hamas] movement from the West Bank will continue to flow across the bridges into Jordan together with Hamas ideology and leadership. The family ties are taking on Hamas characteristics and this means that in a few years Hamas will become stronger in Jordan."

The Jordanian Charge d'Affairs in Israel Omar Nadif condemned the top IDF officer's prediction, threatening that the remarks could have a "negative effect" on Israeli-Jordanian relations.

"We strongly condemn and reject this irresponsible remark made by Maj.-Gen. Naveh," Nadif told The Jerusalem Post. "We expect the Israeli government to take appropriate action against the officer who made the remark, which indicates both a lack of discipline and a lack of understanding. Such an unfriendly remark may, if it is not corrected, have a negative impact on Jordan-Israel relations."

Defense Minister Shaul Mofaz and IDF Chief of Staff Lt.-Gen. Dan Halutz distanced themselves from Naveh's remarks, which officials said were under investigation.

"Mofaz and Halutz wish to clarify that the remarks associated to Naveh do not represent Israel's official position," the statement read. "Israel sees Jordan as a strong and stable country with a glorious tradition and a promising future. Israel wishes to express respect and appreciation to the Hashemite kingdom's vital contributions to the stability and peace in the region."

Military officials said that Naveh's remarks were misunderstood by the Jordanians who were in the crowd and listened to the talk through simultaneous translation to English. The remarks about Jordan, they said, were part of a larger idea that focused on the dangers Israel and Jordan faced from the creation of an Iranian-Hamas axis. Naveh, the officials said, made his remarks with the intention of praising King Abdullah and the cooperation between Israel and Jordan.

JCPA President Dr. Dore Gold said he interpreted Naveh's remarks to be referring to the growing Islamic terror threats both Jordan and Israel were beginning to face.

"Naveh was concerned with the threats that both Israel and Jordan face in the new strategic climate emerging to Israel's east," Gold said. "Specifically he added that Hamas not only posed a potential threat to Israel but also to the Hashemite Kingdom."

Posted by: lotp || 02/23/2006 00:00 || Comments || Link || E-Mail|| [265 views] Top|| File under:
Fatah Agrees 'in Principle' to Join Palestinian Govt
The Fatah faction said yesterday that it had agreed in principle to join the new Palestinian government led by Hamas. At a joint press conference with Hamas leader Mahmoud Al-Zahar held in Gaza City, Azzam El-Ahmed, head of Fatah in the Palestinian Legislative Council, announced yesterday that "participation in a Palestinian Cabinet led by Hamas is in principle accepted by the Fatah movement."


A government of national unity. It's the best way. Go for it.

He told reporters that both Fatah and Hamas should first agree on a joint program of the new government. Al-Zahar, who led the Hamas delegation at the talks in Gaza City, said that "all the parties, including our brothers in Fatah, intend to participate in the government." "We have agreed to continue our discussions," he added.
Posted by: Fred || 02/23/2006 00:00 || Comments || Link || E-Mail|| [264 views] Top|| File under:
Iran says it will finance a Palestinian Authority run by Hamas
Iran offered Wednesday to help finance a Palestinian Authority run by the Hamas militant group, state radio reported. The secretary of Iran's Supreme National Security Council, Ali Larijani, announced the offer after a meeting with Khaled Mashaal, the political leader of the Hamas, in Tehran, the radio said. Larijani said the decision was taken after the United States said it would not provide aid to an authority governed by Hamas until the group renounced violence, recognized Israel and agreed to abide by existing agreements between Israel and the Palestinians.


"We felt we could offer them a better deal," Larjani said...

"The United States proved that it would not support democracy after it cut its aid to the Palestinian government after Hamas won the elections. We will certainly help the Palestinians," Larijani said, according to the radio. The United States and European Union, which consider Hamas a terrorist group, have said they will halt their grants of hundreds of millions of dollars of aid to the Palestinian Authority after a Hamas government takes office unless it changes its attitude toward Israel and violence.


I imagine Medea Benjamin should be trotting out some starving Paleostinian children any time now...

... dressed in pink, natch ...

Hamas has long called for the destruction of Israel and has refused to negotiate with the Jewish state. Its leaders have refused to change their policies since the group won last month's Palestinian elections by a landslide. On Tuesday, a moderate Hamas leader, Ismail Haniyeh, was asked to form a government by Palestinian leader Mahmoud Abbas.


They're quick to put scare quotes around the word "terrorist," but they can call Haniyeh a moderate without even pausing for breath.
Posted by: Fred || 02/23/2006 00:00 || Comments || Link || E-Mail|| [259 views] Top|| File under:
Hamas, Fatah seek common ground
Fatah has agreed at initial talks with Hamas to try find common ground for a governing partnership between the long-dominant Palestinian faction and the group that crushed it at the polls. The head of Fatah's parliamentary faction, Azzam al-Ahmad, said on Wednesday that "there is an agreement in principle and the intention is there (to participate in a coalition) but we must aawait the programme".


Good idea. Form a government of national unity. That always works wonders.

Al-Ahmad was speaking on Wednesday after a meeting between senior Hamas and Fatah figures in Gaza City. "We are in a dialogue that has only just begun and we want to find common ground and we hope that we will seal an agreement," he said.


"I mean, we both like killing Jews. That should count for something, right?"

Hamas swept to victory in the 25 January election on a platform of rooting out corruption in a Palestinian Authority dominated by the mainstream faction.


Fatah blew the election by arguing over how to split the boodle before their competing candidates had snatched it.

Outlining what appeared to be a major sticking point, al-Ahmad told Reuters that Fatah would insist a Hamas-led administration adopt President Mahmoud Abbas's vision of negotiating peace with Israel. Hamas's Mahmoud al-Zahar, who hosted the session with Fatah, said the two groups would meet again so that a coalition could be formed "as soon as possible". Hamas, sworn to Israel's destruction, has said talks with Israel would be a waste of time.
Posted by: Fred || 02/23/2006 00:00 || Comments || Link || E-Mail|| [251 views] Top|| File under:
Science & Technology
Navy investing in "shock dampening" technology
by Victorino Matus, The Weekly Standard


EFL'd to give you a taste; go read it all.



THE DEPARTMENT OF DEFENSE has given millions of dollars to a company you've never heard of in order to fund something called Project M, whose aim is "The Use of Modern Sensing and Actuation Technologies Coupled With High Speed Processing to Control Complex Dynamic Systems." In English, this means three objectives: "active control of vibration, active control of mechanical shock, and active control of magnetic fields."

But for what purpose? To create an army of Magnetos capable of hurling large metallic objects at the enemy? Not quite. . . .

. . . "Throughout history," [Rear Admiral Jay Cohen] said, "we had used rubber mounts" to reduce noise and vibration. "What all navies have traditionally done is put heavy, large cables all around the perimeter of the ship. We then pass electric currents through them to try and nullify the electromagnetic feature of the steel hulls."

But what if you could drastically reduce the amount of noise a ship makes directly at the source? One small company in Alexandria, Virginia, was proposing just that. The result was Project M.

Vibration & Sound Solutions Limited (VSSL) suggested placing mag-lev sensors at the source of the electromagnetic fields, such as motors. "The idea was to actually levitate the machinery with an array of electromagnets while using a small amount of power. " . . .



Other applications include shock-absorbing seats for landing craft and humvees, which reduce casualties when a vehicle gets hit. Cool stuff with a high geek factor.
Posted by: Mike || 02/23/2006 06:06 || Comments || Link || E-Mail|| [267 views] Top|| File under:
Syria-Lebanon-Iran
Russian task force makes Syrian port call
Russian missile cruiser Moskva - on a NATO exercise - docked at Syrian Latakia port on Feb. 21

A task force led by the Moskva and the Azov landing ship became the first Russian naval force in a decade to call at a Syrian port.

DEBKAfile's military sources report: The force sailed out of its home port of Sevastopol on the Black Sea, on Feb. 5, to join a NATO-led anti-terrorist operation in the Mediterranean for a combined three-month drill focusing on combating the smuggling of weapons of mass destruction, illegal weapons trade and migration. The drill is named The Active Endeavors Operation. NATO leaders and US army chiefs were keen enough on Russian participation for NATO secretary general Jaap de Hoop Scheffer to promise the gesture of the first visit by an alliance chief aboard the Moskva.

However, neither he nor the Americans taking part in the exercise had any idea that the Russian naval force intended to break away from the exercise long enough to put in at a Syrian port – a call which Syrian president Bashar Assad took as a gesture of support from Moscow. The visit underlined the Kremlin's plan to play a larger part in the military affairs of the Middle East, largely by making friendly overtures to America's adversaries. President Vladimir Putin's invitation to discuss arms sales in Moscow with an invited Hamas delegation was part of this picture.
...

On Feb. 15, in the course of the NATO drill, the Moskva captured the British destroyer the Nottingham when it played the part of the enemy. The Russian cruiser also seized the Spanish frigate Navarro.



Is it just me, or is this a little too ironic?
Posted by: RWV || 02/23/2006 11:05 || Comments || Link || E-Mail|| [296 views] Top|| File under:
Leb sources deny any Qatari proposal for resignation of Lahoud
Sources close to the Lebanese presidential palace denied Wednesday any Qatari proposal to make a change in the country's political scene through the resignation of President Emile Lahoud. They told KUNA that the "move" initiated by Qatari First Premier and Foreign Minister Hamad al Thani was aimed at improving the Lebanese-Syrian relations and had nothing to do with the presidency. Coming from Damascus, the Qatari foreign minister met with Lahoud earlier and told the press after the talks that his visit aimed at clearing the atmosphere between Syria and Lebanon.
Posted by: Seafarious || 02/23/2006 09:18 || Comments || Link || E-Mail|| [274 views] Top|| File under:
Iran: U.S., Israel Destroyed Iraqi Shrine
Iranian President Mahmoud Ahmadinejad blamed the United States and Israel on Thursday for the destruction of a Shiite shrine's golden dome in Iraq, saying it was the work of "defeated Zionists and occupiers."


Makes me think he's involved.


Speaking to a crowd of thousands on a tour of southwestern Iran, the president referred to the destruction of the Askariya mosque dome in Samarra on Wednesday, which the Iraqi government has blamed on insurgents.

"They invade the shrine and bomb there because they oppose God and justice," Ahmadinejad said, referring to the U.S.-led multinational forces in Iraq.


Round up the usual suspects.


"These passive activities (sic) are the acts of a group of defeated Zionists and occupiers who intended to hit our emotions," he said in a speech that was broadcast on state television. Addressing the United States, he added: "You have to know that such an act will not save you from the anger of Muslim nations."
Posted by: Nimble Spemble || 02/23/2006 08:35 || Comments || Link || E-Mail|| [265 views] Top|| File under:
Putin Sees Hope After Iran Talks
Russian President Vladimir Putin said yesterday he still saw a chance of Russia striking a deal with Iran, which could defuse an international crisis over Tehran's nuclear ambitions and boost Moscow's international profile.


Over there! Is that Hayley Mills?

But a source close to talks, at which Russian and Iranian delegates discussed Moscow's proposal to enrich uranium for Tehran, was quoted as saying the sides had stumbled on a crucial point on which neither was ready to compromise. An agreement to pursue discussions this week during a visit to Tehran by the head of Russia's nuclear agency Rosatom was the only visible result of two days of talks that ended on Tuesday. "The negotiations are not easy but we are counting on reaching a positive result," Putin said in the Azerbaijan capital Baku. "We are not losing optimism."
Posted by: Fred || 02/23/2006 00:00 || Comments || Link || E-Mail|| [268 views] Top|| File under:
Home Front: Culture Wars
Innocently on the other side? MSM losing nonetheless
I'm afraid that sometimes Schadenfreude is called for.



Reuters: a disappointing 2006 outlook sent its shares down sharply. Reuters shares fell 10 percent to 406 pence ($7.11) in trading on the London Stock Exchange. Numis Securities noted that the company's guidance of 3 percent underlying revenue growth for 2006 was below forecasts of 4 percent. "The shares have had a good run but numbers are at the bottom range of expectations..."

CBS Records $9B Loss on TV, Radio Charges to write down the value of its radio and television businesses, a net loss amounting to $6 per share for the three months ended Dec. 31, weighed down by charges to write down the fair market value of its radio and television properties. The valuations of radio stations in particular have suffered in recent years due to stagnant revenues and higher costs.

Posted by: trailing wife || 02/23/2006 16:20 || Comments || Link || E-Mail|| [262 views] Top|| File under:
Who's in the News
102
[untagged]
Bookmark
E-Mail Me
The Classics
The O Club
Rantburg Store
The Bloids
The Never-ending Story
Thugburg
Gulf War I
The Way We Were
Bio
Merry-Go-Blog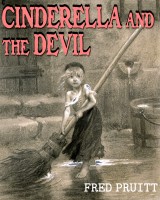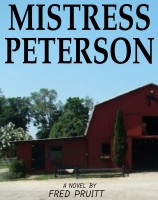 On Sale now!


A multi-volume chronology and reference guide set detailing three years of the Mexican Drug War between 2010 and 2012.

Rantburg.com and borderlandbeat.com correspondent and author Chris Covert presents his first non-fiction work detailing the drug and gang related violence in Mexico.

Chris gives us Mexican press dispatches of drug and gang war violence over three years, presented in a multi volume set intended to chronicle the death, violence and mayhem which has dominated Mexico for six years.
Click here for more information


Meet the Mods
In no particular order...


Steve White
Seafarious
Pappy
lotp
Scooter McGruder
john frum
tu3031
badanov
sherry
ryuge
GolfBravoUSMC
Bright Pebbles
trailing wife
Gloria
Fred
Besoeker
Glenmore
Frank G
3dc
Skidmark
Alaska Paul



Better than the average link...



Rantburg was assembled from recycled algorithms in the United States of America. No trees were destroyed in the production of this weblog. We did hurt some, though. Sorry.
18.215.62.41