Ralph Nader Speaks... On Terrell Owens?
In this week's edition of "WTF? Magazine"...



November 10, 2005

Jeffrey Lurie
Chairman and Chief Executive Officer
Philadelphia Eagles
1 NovaCare Way
Philadelphia, PA 19145

Paul Tagliabue
Commissioner
National Football League
280 Park Avenue
New York, NY 10017

Dear Messrs. Lurie and Tagliabue,

I am writing to urge you to rescind the misguided suspension and planned inactive designation of Philadelphia Eagles wide receiver Terrell Owens. If the Eagles management declines to remedy its mistake, Commissioner Tagliabue, you should intervene to overturn the team's decision, which dishonors this country's traditional respect for free speech and cheats fans of an opportunity to see arguably the best receiver in football. Let him play.


Free speech apparently includes disparaging teammates, demanding to renegotiate a written contract and employing an obnoxious, over-the-top agent to reiterate the same asinine demands.


There is no question that Terrell Owens' comments have been boorish and unwarranted. However, the comments were just that -- comments.


Comments that are subject to team and / or league policies for 'conduct detrimental to the team'.


It should be the policy of the Eagles and the National Football League, as well as other sports teams and leagues, that players not be punished merely for what they say.


That's correct, but TO went over that line too many times. Is there no such thing as a code of conduct, which nearly every employee in the US is subject to, Ralph?


There is a great tradition in this country of respecting free speech, and the Eagles and NFL should express those values in handling even churlish speech. This is not a matter of law: U.S. constitutional speech protections and most state speech protections do not extend into the workplace; and the NFL collective bargaining agreement affords teams the right to suspend players for "conduct detrimental" to their team, a provision that has been interpreted to cover speech and other expressive conduct. No, it is not a matter of law, but of principle. And the principle should be: employees are not penalized for speaking out, even if what they have to say strikes management as ill-informed or offensive.


Getting into a fight with Hugh Douglas and accusing Donovan McNabb of getting tired during the Super Bowl apparently qualify as cohesive behavior.


That the Eagles' proposed punishment for Owens -- a four-game suspension followed by an inactive designation for the rest of the season -- is so harsh, and so far in excess of punishments applied to other players who have engaged not in ill-considered speech, but criminal conduct or serious wrongdoing, points to how injudicious the Eagles' approach is.


The team resumes paying him when he goes on the inactive list, so it's hard to see how unjust the decision really is. Financially speaking, it's not.


There is, as well, a consumer issue at stake here. Fans have purchased tickets for Eagles' games, in Philadelphia and elsewhere, on the assumption that they will see one of the game's most exciting receivers, so long as he is healthy enough to play. The Eagles' action denies them this opportunity.


Great - a class action's in the brewing. Will you take the case pro bono, Ralph?


If the Eagles do not want Terrell Owens on their team, then they should release him. Instead, the Eagles propose not just to suspend him for the term permitted by the collective bargaining agreement, but to make him inactive for the duration of the season. This vengeful approach keeps him as an effective hostage -- kept away from the fans who would like to see him play.


I believe there are salary cap reasons for not releasing him, but I haven't seen that angle yet. I also question his assertion about fans wanting to see perhaps the most egotistical athlete in the solar system; I'm more inclined to change the channel.


I look forward to your response, and would be pleased to discuss these matters with you further.


"Bwhhhaaahahahahahah!" - joint statement from Jeff Lurie and Paul Tagliabue.


Sincerely,

Ralph Nader
Founder, League of Fans


At least he didn't play the race card...
Posted by: Raj || 11/16/2005 17:03 || Comments || Link || E-Mail|| [246 views] Top|| File under:
Death threats for sparrow killer
Update on yesterday's domino-destroying dead sparrow story:
At least seven organisations have become involved in the saga surrounding the sparrow shot dead on Monday. Animal rights group Dierenbescherming and the provincial authority have both appointed officials to investigate the shooting dead of the bird with an air gun. Dierenbescherming said sparrows are a protected species and a licence is required before killing one.

Meanwhile, the man who fired the fatal shot has been threatened with death.

Animal management company Duke Fauna Beheer which employs the man has gone to the police. "We have not made an official complaint as that would be no use. But if an idiot comes around here, we want a direct line to the police so they can come quickly to help us," the company said. The investigators appointed by the animal rights group and the provincial government have the power to issue a warning, or lodge a complaint with the public prosecutor's office. The German animal protection group has also complained to broadcaster RTL about the killing of the sparrow. RTL will broadcast the Domino Day event in Germany.
Posted by: Seafarious || 11/16/2005 00:00 || Comments || Link || E-Mail|| [260 views] Top|| File under:
Michael Jackson Caught Using Ladies Restroom
Michael Jackson was caught using that ladies room in Dubai over the weekend. The Khaleej Times reports the King of Pop was touching up his makeup in a shopping mall women's bathroom when a local, identified as Latifa M., "screamed in shock and ran out" when she saw that he was a man.


"He's a guy!... At least I think he is!"

According to the paper, Latifa M. then went back into the bathroom and took pictures of Jackson with her cell phone camera. That move reportedly resulted in a dispute, as Jackson chased after her, demanding she give the pictures to him. She refused and then asked for "compensation."


"Either gimme some dough or do the moon walk for me!"

When cops arrived at the scene, the photos were "erased." One member of the Dubai Police Department said he believed that Jackson was in the ladies room by accident.


Oh, yes. That must be it.

Jackson was wearing the region's traditional women's headwear, called a "Sheila."
He has been living in Bahrain since his acquittal on child molestation charges earlier this year. The pop star reportedly recently bought property in the Anwaj Islands for $1.5 million.
Posted by: Fred || 11/16/2005 00:00 || Comments || Link || E-Mail|| [347 views] Top|| File under:
Caribbean-Latin America
Castro may have Parkinson's, CIA says
WASHINGTON -- The CIA concluded recently that Fidel Castro suffers from Parkinson's disease and has warned US policymakers to be ready for trouble if the 79-year-old ruler's health erodes over the next few years. If true, the CIA's assessment of the nonfatal but debilitating condition would mean that the Cuban leader may be entering a period in which doctors say the symptoms grow more evident, medicines are less effective, and mental functions start to deteriorate.

He's got a head start on brain damage

Although Castro's brother Raul, head of the armed forces, has been anointed as his successor, analysts fear the possibility of a tumultuous period in which an incapacitated Castro might refuse to give up power but might no longer project his personality to Cuba's 11 million people.

It's that Cult of Personality thing. Fidel's got it, Raul doesn't

''For Fidel to start shaking in a real and substantial way -- in public -- sends quite a powerful message to people around the world," said Frank O. Mora, a professor of national security strategy at The National War College.

The CIA began briefing senior members of the State Department and lawmakers about one year ago that its doctors had become convinced that Castro was diagnosed with the disease around 1998, said two officials familiar with the briefings. Both asked for anonymity because leaking the contents of the briefing could violate US laws.
There has been no independent confirmation of Castro's illness, or any indication of how the CIA came to its conclusion. The State Department and the CIA declined to comment.

Had a friend whose dad used to do this kind of eval for the US government. He'd go over photos and film of soviet leaders and give his best guess of their medical conditions. I'd guess they've got a group of doctors watching hours of Fidel's speeches looking for tremors and such.
Posted by: Steve || 11/16/2005 08:56 || Comments || Link || E-Mail|| [317 views] Top|| File under:
Four Killed As U.N. Troops, Haitians Fight
U.N. peacekeepers and gang members traded gunfire Tuesday in the volatile Cite Soleil slum of the Haitian capital, leaving at least four people dead, witnesses and a U.N. official said. The deaths were the latest casualties from sporadic clashes between gangs and U.N. troops, who were called to the country following the ouster of President Jean-Bertrand Aristide. The bodies of two young men were displayed by gang members in the slum. U.N. military spokesman Col. El Ouafi Boulbars said the bodies of two other suspected gang members were turned over to police.

Gang members say at least a dozen people have died in the area over the past week. U.N. military spokesman Col. El Ouafi Boulbars said it was not possible to provide an exact death toll, but confirmed that several suspected gang members had been killed in recent clashes. Boulbars said peacekeepers arrested 29 suspected gang members during Tuesday's raid. Over the weekend, peacekeepers killed one suspect during a series of sweeps to root out well-armed gangs in several areas of the capital, a U.N. statement said. Peacekeepers also made nine arrests and seized an unspecified number of weapons and stolen vehicles. Gang leader William Batiste accused U.N. peacekeepers of firing without provocation and of wounding unarmed civilians in the crossfire. "They shoot at us every single day," Batiste said. "It's persecution."
Posted by: Fred || 11/16/2005 00:00 || Comments || Link || E-Mail|| [248 views] Top|| File under:
U.S. Envoy Denies Venezuela Plots
Despite Venezuelan claims, the United States is not behind everything from coup and assassination plots to terrorizing children on Halloween, U.S. Ambassador William Brownfield said Tuesday. His comments came during questioning by reporters about whether the U.S. had a hand in the current diplomatic dispute between Mexico and Venezuela.

Brownfield responded by rattling off a list of other things President Hugo Chavez and Venezuelan officials have erroneously blamed on the U.S.: alleged assassination plots, a coup, divisions within the governing party, a campaign to sabotage oil production, floods brought on by global warming and a plot to terrorize Venezuelan children on Halloween. "Ladies and gentlemen, how can I get any sleep with so many conspiracies and plots?" Brownfield said. "The truth is there are many things in this world that have nothing to do with the United States."
Posted by: Fred || 11/16/2005 00:00 || Comments || Link || E-Mail|| [248 views] Top|| File under:
Down Under
Australian Defence employee linked to spy scandal
AN Australian defence employee has become embroiled in an international espionage scandal involving the alleged sale of top-secret American B-2 Stealth bomber technology to foreign powers.

Defence Materiel Organisation officer Arthur Lazarou, a retired Royal Australian Navy lieutenant commander, is the subject of an internal Defence investigation over his links to American engineer Noshir Gowadia, who was charged late last month with disclosing military secrets - which could be "used to cause injury" to the US - to representatives from eight foreign governments and corporations.
Although prosecutors have not disclosed the identity of the foreign interests involved, US media reports named China as among those countries that acquired the Stealth secrets.

Indian-born Gowadia, 61, is described as having played a "crucial" role in developing the B-2 Stealth bomber while a design engineer at Northrop Corporation, where he worked for 18 years. He was instrumental in the creation of a classified defence system that makes aircraft "virtually invulnerable to attack" by making them "invisible" to infra-red heat-seeking missiles.

Mr Lazarou, 44, was hired a fortnight ago by the DMO to work as a project management coach at Defence Department headquarters - just days after Gowadia was arrested by FBI agents at his Hawaiian mansion.

Company records show Gowadia and Mr Lazarou are listed as joint directors and shareholders in the Canberra-based company, NTech Australia Pty Limited.

The company, registered to Mr Lazarou's home address and set-up in mid-2001, is one of two companies US prosecutors allege were used to launder the proceeds of the sale of the military secrets which funded Gowadia's lavish lifestyle.
US Assistant Attorney Ken Sorenson yesterday said the Canberra shelf company and another related entity in the tax haven of Lichtenstein were central to the alleged espionage case.

"There are two corporations that are involved in the case, NTech A (Australia) is, of course, Australian and NTech E (Equipment), which is based in Europe," he said. "It (NTech Australia) was a corporate identity that Gowadia worked through for reasons that we suspect are not all together legitimate."

Last week a US federal grand jury returned a six count indictment against Gowadir. Three counts allege he broke federal law by "wilfully communicating national defence information to persons not entitled to receive it" from three unidentified countries. The remaining three counts accuse him of violating the Arms Export Control Act. He faces up to 10 years' jail on each count.

DMO deputy chief executive Norm Gray, said he did not know if there were any links between Ntech Australia and the FBI's allegations involving Gowardia.

He said Mr Lazarou had been upfront about his association with Ntech and Mr Gowadia both before and after the American's arrest. "He has offered full assistance to the Defence Security Authority."

"When he applied for the job he declared his association with Ntech before Gowadia was arrested."

It is understood Mr Lazarou, a qualified aeronautical engineer, has handed over all relevant company documents to the DSA and maintains that the company has not traded since it was set up by Mr Gowadia four years ago in a failed attempt to win defence funding for a hi-tech electronic warfare project.

Under the plan, funding of $2 million to $3 million under Defence's concept technology demonstrator program would have allowed Ntech to develop new technology with the aim of commercial production.

"We could not reach agreement with him in the intellectual property or on price," Mr Gray said.

While Defence insisted on owning the intellectual property generated by the project, Mr Gowadia wanted total control, he said. Contract negotiations were terminated in late 2002.

"The bottom line is that he set up an Australian company and we could not reach agreement on the contract."

At least eight foreign governments and corporations are alleged to have received "top-secret" documents and briefings involving the stealth technology, as well as classified information Mr Gowadia gleaned from his work at the Los Alamos National Laboratory in New Mexico - the home of the US nuclear development program.

A US Federal Court hearing last week rejected Mr Gowadia's bid to be released on bail, ruling he was a "flight risk" because of a history of secret overseas trips and numerous foreign connections. After initially denying the allegations, Mr Gowadia has since allegedly admitted he passed on highly classified information "verbally, in papers, computer presentations, letters and other methods to individuals in foreign countries".

"Gowadia admitted he provided classified information to approximately eight named countries," according to US Federal Court documents obtained by The Australian.

"At that time, I knew it was wrong and I did it for the money," Mr Gowadia allegedly said in an October 14 statement to the FBI. It is alleged Mr Gowadia may have been selling military secrets from as far back as 1999.

Mr Sorenson declined to disclose Australia's possible involvement in the scandal because "it is an on-going investigation" or whether Gowadia had travelled to Australia.

"There is not much I can say about Australia or the many other countries involved in the case," he said.

According to the documents, Mr Gowadia admitted he knew the information he was selling was classified. "The reason I disclosed this classified information was to establish the technological credibility with the potential customers for future business," he allegedly told investigators. Mr Lazarou could not be reached for comment.

A Defence Department spokesman last night said as the matter was the subject of an internal investigation no further comment would be offered.

Mr Sorenson said he was not aware of any foreign law enforcement officials being brought into the investigation and that it was "too early" to indicate whether charges would be laid outside the US.

Australian Government sources said local military officials have begun discussions with their American counterparts.
Posted by: Oztralian || 11/16/2005 16:59 || Comments || Link || E-Mail|| [233 views] Top|| File under:
German mainline railways sabotaged by 'activists'
Listed in the Euro category since Fred doesn't have a "Stuck on Stupid" option...
Dateline Balochistan-on-the-Elbe Berlin--
Two of Germany's principal railway lines were sabotaged early Tuesday by attackers who cut the overhead electricity wires that feed power to the locomotives, and the railways system said militant anti-nuclear protesters may have been to blame. Under cover of night, the saboteurs used grappling hooks to tear down the live wires in countryside just west of Berlin where the lines fork towards the port city of Hamburg and the northern city of Hanover. The Deutsche Bahn rail company said the attacks were most likely by anti-nuclear militants who have conducted similar attacks in the past whenever shipments of nuclear waste were about to be carried by rail.

One of those rare shipments is set to take place next week with thousands of police guarding the tracks against sabotage. At police headquarters in nearby Potsdam, a spokeswoman declined to confirm or deny that hypothesis. She said the inquiry was open. Deutsche Bahn said a goods train and the day's first Hamburg-bound ICE passenger express train were halted when the power failed suddenly. On the other line, the Warsaw-to-Brussels express was immobilized. Services resumed when the wires were repaired. Next week's nuclear shipments are unlikely to travel via Berlin. The 12 containers of waste are to be moved from Valognes, France to a dump at Gorleben, south of Hamburg. In September, suspected militants set a transportable police bunkhouse near Gorleben on fire.
Posted by: Seafarious || 11/16/2005 00:00 || Comments || Link || E-Mail|| [260 views] Top|| File under:
Home Front: Culture Wars
Holocaust denier deported from US
A man who published a study that he said proved the Nazis did not gas Jews at Auschwitz has been deported from the US to his native Germany to serve a prison term for Holocaust denial, prosecutors in the city of Stuttgart said. The deportation took place on Tuesday. Germar Rudolf, also known as Germar Scheerer, had his emergency petition to block the deportation rejected by the US Supreme Court on Thursday.

Rudolf, a 1989 chemistry graduate of Bonn University and a former student at Max Planck Institute in Stuttgart, Germany, was sentenced in 1995 to 14 months in prison for Holocaust denial, a crime in Germany, but then disappeared. He had petitioned the US Supreme Court because he was fighting his deportation with the 11th US Circuit Court of Appeals in Atlanta, Georgia, but the next hearing was not scheduled until January - to late to halt the action. Rudolf's Expert Report on the Formation and Detectability of Cyanide Compounds in the Gas Chambers of Auschwitz concluded that "no mass gassings with hydrogen cyanide took place in the National Socialist concentration camp Auschwitz". In sentencing Rudolf, the Stuttgart court cited his "incitement of the people in conjunction with denigration of the memory of the dead, libel and incitement to racial hatred".
Posted by: Fred || 11/16/2005 00:00 || Comments || Link || E-Mail|| [246 views] Top|| File under:
Home Front: Politix
Bad News For Clinton And His Concubines
Certain cases of mouth cancer appear to be caused by a virus that can be contracted during oral sex, media reported, quoting a new Swedish study.

People who contract a high-risk variety of the human papilloma virus, HPV, during oral sex are more likely to fall ill with mouth cancer, according to a study conducted at the Malmo University Faculty of Odontology in southern Sweden.

"You should avoid having oral sex," dentist and researcher Kerstin Rosenquist, who headed the study, told Swedish news agency TT.

HPV is a wart virus that causes many cervical cancers, including endometrial cancer (in the uterus).

Comparing 132 patients with mouth cancer with a control group of 320 healthy people, Rosenquist found that 36 percent of the cancer patients were carriers of HPV while only one percent of the control group had the virus.

The main factors that contribute to mouth cancer, most commonly contracted by middle aged and older men, are smoking and drinking alcohol, scientists agree.

"But in recent years the illness has been on the rise among young individuals and we don't know why. But one could speculate that this virus (HPV) is one of the factors," Rosenquist said.

Her findings confirm other international studies in recent years.


No such study worthy of its salt (sorry) should exclude the factor of protein intake.
Posted by: Raj || 11/16/2005 18:18 || Comments || Link || E-Mail|| [336 views] Top|| File under:
International-UN-NGOs
Jeanine Pirro Blasts Hillary's Party for Ex-Klansman
New York Senate hopeful Jeanine Pirro is blasting 2008 presidential hopeful Hillary Clinton for throwing a birthday party tonight for Ku Klux Klansman-turned-Senator Robert Byrd at the home of a civil rights pioneer.

"It's outrageous and shocking that Senator Clinton and her Democrat colleagues would choose Frederick Douglass' house to honor Senator Robert Byrd, who has a history of involvement with hate groups and has used racial slurs publicly," Pirro spokeswoman Andrea Tantaros told the Associated Press. "Any person who has made racially insensitive comments and participated in groups that promote ethnic prejudice - Republican or Democrat - does not deserve support from a United States senator, especially the senator from New York, at a landmark that is so cherished by those who respect and honor racial equality," Pirro's spokeswoman added.

Byrd joined the Klan in 1943 and rose the level of Kleagle before being unanimously elected to the office of Grand Cyclops. He claims to have resigned a few months later. But in 1946 Byrd wrote the Klan's Grand Imperial Wizard to express his support.
Posted by: ARMYGUY || 11/16/2005 15:34 || Comments || Link || E-Mail|| [354 views] Top|| File under:
Government showdown could break up Internet, experts warn
Experts are warning so you'd better listen!
A tense dispute over US control of the Internet in the run-up to the World Summit on the Information Society (WSIS) could eventually lead to the break-up of the global network and hamper seamless browsing, officials warned. The warning came as the United States told EU participants at negotiations on Internet governance that it was determined to maintain its oversight over the technical and administrative infrastructure at the root of the network. In a letter seen by AFP, US Secretary of State Condoleeza Rice and Commerce Secretary Carlos Gutierrez called on the British presidency of the European Union to drop its proposal for an international alternative.

"We ask the EU to reconsider its new position on Internet governance and work together with us to bring the benefits of the information society to all," the United States wrote.
A European diplomat, who declined to be named, said the letter was tantamount to "an attempt at intimidation".


Argh! They found us out! Can't fool them EUro diplodorks.


Robert Shaw of the UN's International Telecommunication Union, said: "Since the positions are so polarised we may end up with a fractured Internet." Either the search for a "democratic" international solution prevails, or the Internet could fragment into a multitude of networks before an eventual international coordination mechanism sticks them back together, he added.


Fractured? Huh? If it ain't broke, don't fix it.


Late Monday, the chairman of the negotiations, Janis Karklins of Finland, asked government negotiators to examine a new draft compromise to try to resolve their three-year deadlock before the summit, which begins on Wednesday. The outcome could determine who eventually controls the Internet's technical and administrative infrastructure, which allows the computer network to function worldwide.

At the moment that role is played by the Internet Corporation for Assigned Names and Numbers (ICANN), a California-based independent body which is awarded the task by the US government on a renewable tender. ICANN was set up in California in 1998 when the Internet boom was largely focused on the United States. It is run by a group of free-spirited enthusiasts who were anxious to avoid regulation of the Internet.
LOL! They're just "enthusiasts", not professional regulators like us!
About 30 governments have a purely advisory role. However, the exponential growth of Internet connections worldwide, the web's growing economic and social importance and technological developments have prompted concern about the US monopoly on the tender.

"The idea that the Internet is an unregulated haven, these days are finished," a source close to the talks said.
ICANN also assigns top level domain names to countries worldwide. Karklins's new draft includes language to discourage countries from being involved in decisions on another's domain name. Critics of the United States fear that it could be in a position to disconnect another nation for political or economic reasons.


Oh give me a break! The only countries that have interfered with the internet are totalitarian (like China, Tunisia...)


Iran, backed by other major developing nations, wants a body "anchored" to the United Nations to have oversight over ICANN and other agencies, with an advisory role for industry. The European Union is proposing a formula that would replace US government oversight with a purely technical intergovernmental body -- though not necessarily the UN -- after a transition phase. Governments, industry and campaigners would also gather in a separate "forum" to discuss other related issues, including "public policy", under the EU proposal. British delegation chief Nicholas Thorne described the offer as "the middle ground".

Washington's letter retorted that "burdensome, bureaucratic oversight is out of place in an Internet structure that has worked so well for so many around the globe". "We regret that recent positions on Internet governance offered by the EU seem to propose just that -- a new structure of intergovernmental control over the Internet." The US, backed by Australia, has also argued that regimes that do not value freedom of speech might exploit weaknesses in a UN-supervised system. Karklins's draft calls for an "evolutionary process" towards "multilateral" framework "building on existing structures", with a "non-binding" Internet Governance Forum to discuss a range of issues over five years.


Stick with it Condi!
Posted by: Spot || 11/16/2005 08:13 || Comments || Link || E-Mail|| [259 views] Top|| File under:
Science & Technology
US retains hold of the internet
The US has won its fight to stay in charge of the internet, despite opposition from many nations. In an eleventh-hour agreement ahead of a UN internet summit in Tunis, Tunisia, negotiators agreed to leave the US in charge of the net's addressing system. Instead an international forum will be set up to discuss net issues, although it will not have any binding authority. The deal clears the way for the summit to focus on how poorer nations can benefit from the digital revolution. The Tunis deal leaves the day-to-day management of the net in the hands of the California-based Internet Corporation for Assigned Names and Numbers (Icann), which answers to the US government. Icann will keep its current responsibilities for overseeing domain names and addressing systems, such as country domain suffixes, and managing how net browsers and e-mail programs direct traffic. The 170 nations taking part in the negotiations agreed on the creation of an Intergovernmental Forum to go out for lunch in cities with decent restaurants discuss all internet issues, such as spam, viruses and cyber crime.
From the Beeb's 'Have Your Say':
I would like to commend Nigeria for what seems to me a clear leadership in Internet usage in Africa. I am always getting friendly emails from Nigeria from people I don't know, but as I am not interested in getting rich quickly I don't normally reply. However I'm sure that they have transformed the financial circumstances of many other people so good luck to them.

Andrew Tribble, London, United Kingdom


Posted by: SwissTex || 11/16/2005 08:51 || Comments || Link || E-Mail|| [278 views] Top|| File under:
Who's in the News
95
[untagged]
Bookmark
E-Mail Me
The Classics
The O Club
Rantburg Store
The Bloids
The Never-ending Story
Thugburg
Gulf War I
The Way We Were
Bio
Merry-Go-Blog
Hair Through the Ages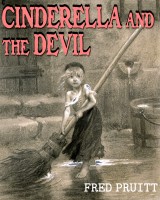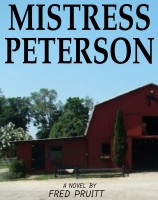 On Sale now!


A multi-volume chronology and reference guide set detailing three years of the Mexican Drug War between 2010 and 2012.

Rantburg.com and borderlandbeat.com correspondent and author Chris Covert presents his first non-fiction work detailing the drug and gang related violence in Mexico.

Chris gives us Mexican press dispatches of drug and gang war violence over three years, presented in a multi volume set intended to chronicle the death, violence and mayhem which has dominated Mexico for six years.
Click here for more information


Meet the Mods
In no particular order...


Steve White
Seafarious
Pappy
lotp
Scooter McGruder
john frum
tu3031
badanov
sherry
ryuge
GolfBravoUSMC
Bright Pebbles
trailing wife
Gloria
Fred
Besoeker
Glenmore
Frank G
3dc
Skidmark
Alaska Paul



Better than the average link...



Rantburg was assembled from recycled algorithms in the United States of America. No trees were destroyed in the production of this weblog. We did hurt some, though. Sorry.
3.230.154.129