-Lurid Crime Tales-
Smoke in Burlington College TeePee: Jane Sanders lawyers up.
BLUF:

[Politico] On January 10, 2016, in the midst of Sanders' sudden stardom--just weeks before the votes in Iowa and New Hampshire--the U.S. attorney for Vermont was sent a "Request for an Investigation into Apparent Federal Bank Fraud."

Backed by six exhibits and a dozen documents, the four-page letter described how Jane Sanders had "orchestrated" the purchase of 33 acres along Lake Champlain in Burlington, Vermont's largest city, where her husband had minted his populist political brand as mayor. The deal closed in 2010, when the senator's wife was president of Burlington College, a tiny, obscure, nontraditional school that always seemed to be struggling for students and funds. The letter alleged that to secure a $10 million loan and execute her grand plan to expand the college, Jane Sanders had falsified and inflated nearly $2 million that she'd claimed donors had pledged to repay the loans.
Posted by: Besoeker || 06/23/2017 02:35 || Comments || Link || E-Mail|| [6467 views] Top|| File under:
US defence contractor accused of spying for China
[Al Jazeera] A US defence contractor and former State Department security officer was arrested by American counterintelligence officials and charged with spying for China.

The Justice Department said on Thursday Kevin Mallory of Leesburg, Virginia allegedly sold classified documents to Chinese intelligence agents on trips to Shanghai in March and April.

He could face up to life in prison if found guilty.

The content of the documents in question was not divulged, but was characterised as "defence information" for which he received $25,000.

"Your object is to gain information and my object is to be paid," Mallory told Chinese agents in a May 5 message, according to an indictment.

Mallory, 60, is a fluent Mandarin speaker who had served in the US Army, then as a special agent for the security service of the State Department, before becoming a contractor to various government agencies.

Up until 2012 he had a "top secret" clearance level in positions in China, Taiwan, Iraq and Washington DC.

The Washington Post said Mallory had worked for the CIA.

The indictment said he made contact via social media in February with a Chinese "recruiter" who helped arrange a trip the next month to Shanghai to meet intelligence officials.
Posted by: Fred || 06/23/2017 00:00 || Comments || Link || E-Mail|| [6490 views] Top|| File under: Commies
FCC hits robocaller with agency's largest-ever fine of $120 million
[USATODAY] The Federal Communications Commission has levied its largest fine ever, targeting a Florida-based robocall network it says was responsible for nearly 100 million calls over the last three months of 2016.

The agency on Thursday proposed a $120 million fine against Adrian Abramovich of Miami, Fla., alleging his operation, doing business as Marketing Strategy Leaders, made 96 million spoofed robocalls during the period in which the FCC investigated. Of those calls, about 90% were made to wireless phones, with 10% to landline phones.

The calls used "neighborhood spoofing" technology to include local area codes and the first three numbers of the recipient's own phone number to encourage people to answer the calls.

Upon answering, recipients would hear a recorded message asking them to press 1 to hear about vacation deals from travel companies such as Marriott, Expedia, Hilton and TripAdvisor. Callers were then transferred to call centers in Mexico, where live operators would try to sell them vacation packages at Mexican timeshare facilities not affiliated with the companies in the recorded messages.


Posted by: Fred || 06/23/2017 00:00 || Comments || Link || E-Mail|| [6463 views] Top|| File under:
$12 billion lawsuit accuses CenturyLink of defrauding customers
[KDVR] CenturyLink is facing a $12 billion class-action lawsuit that accuses the telecommunications company of defrauding customers.

The lawsuit claims the high-pressure sales culture at CenturyLink resulted in customers paying for services they didn't ask for.

It is being brought by a former employee, who is describing herself as a whistleblower.

Attorney Mark Geragos is representing the plaintiff in the case. The lawsuit calls it "frighteningly" similar to the Wells Fargo Bank scandal.

Experts say to check statements to see if anything looks out of the ordinary. If it does, contact the Denver Better Business Bureau or the firm that filed the lawsuit.

In January, the Denver Better Business Bureau issued a warning about CenturyLink, saying it had identified a pattern of complaints against the company.

The BBB said some customers claimed they are charged more than the price they agreed to pay when signing up for service, and that they don't receive the speed and quality that is promised by sales representatives.

"Really take a look at those line items and really understand what you are being charged for," said Krista Ferndelli, a spokeswoman with the Denver's Better Business Bureau.

"The allegations made by our former employee are completely inconsistent with our company policies, culture and unifying principles, which include honesty and integrity," CenturyLink said in a statement. "We take these allegations seriously and are diligently investigating this matter."


Plus, the company sucks and has piss poor service. Hopefully this puts it out of business.
Posted by: DarthVader || 06/23/2017 00:00 || Comments || Link || E-Mail|| [6458 views] Top|| File under:
-Short Attention Span Theater-
Texas, three more states on California's banned travel list
[Sacramento Bee] California is restricting publicly funded travel to four more states because of recent laws that leaders here view as discriminatory against gay and transgender people.

All totaled, California now bans most state-funded travel to eight states.

The new additions to California's restricted travel list are Texas, Alabama, Kentucky and South Dakota.

They join Kansas, Mississippi, North Carolina and Tennessee as states already subjected to the ban.

California Attorney Xavier Becerra announced the new states at a Thursday press conference, where he was joined by representatives from ACLU Northern California and Equality California.

"We will not spend taxpayer dollars in states that discriminate," Becerra said.

California's Legislature last year voted to restrict state-funded travel to states with laws that allow businesses to deny services to gay and transgender people.

California's law gained attention after North Carolina enacted its so-called "bathroom bill," which prevented local governments from adopting anti-discrimination ordinances and required that people using bathrooms in public buildings choose the restroom that corresponds to their gender at birth.

Texas Gov. Greg Abbott this month signed a law that allows child welfare providers to deny services because of "sincerely held religious beliefs," a provision that critics interpreted as permitting adoption agencies to deny services to gay families.

Alabama and South Dakota were added to California's listed of banned states because of similar adoption-related laws. The California Department of Justice said Kentucky's Senate Bill 17 allows student-run organizations in schools to discriminate against classmates.

The California law includes exemptions for law enforcement officers, tax auditors and training events that are required for grants. California's tax-collecting Board of Equalization has an office in Houston.
Posted by: Besoeker || 06/23/2017 02:28 || Comments || Link || E-Mail|| [6492 views] Top|| File under:
Bald Eagle in Action (Beautiful/Magestic)


[FoxNews] A man fishing in British Columbia Friday managed to capture a slow-motion video of an eagle swooping down and taking the bait he was about to use to catch fish.

Ashton Phillips was trying to take a picture of the bald eagle circling his boat, but instead of getting a great picture, he watched as it took away with salmon. "I saw this one eagle kind of circling and it was along the shoreline, so I took out my camera to snap a picture of it," said Phillips. "All of a sudden out of nowhere, it started heading toward the boat," he told CTV News.

Phillips had been cutting salmon strips to bait halibut with when the bird started circling. He had left pieces on the boat's motor in order to take out his camera.

"I didn't even realize it was coming for the big chunk of salmon until obviously it snagged it and flew off," he said. "It was a pretty surreal experience."

After watching the video, Phillips posted it to Facebook
and it went viral. It was watched over 1.1 million times and shared 26,000 times, being described as "beautiful" and "epic."

Phillips was surprised at the reactions and attention the video received. "Everybody's been very, very positive about it," he said. "I thought maybe people would start saying, 'well, you guys baited it, you're feeding the wildlife,' but we didn't. And it hasn't gone down the negative road, so it's nice to see people just really enjoyed the video."

Phillips is a co-owner of Crab Park Chowdery in Vancouver.

Posted by: Thaith Creng2729 || 06/23/2017 00:00 || Comments || Link || E-Mail|| [6460 views] Top|| File under:
Caucasus/Russia/Central Asia
Tajikistan prohibits citizens under 40 from performing Hajj
[RFE/RL] Authorities in Tajikistan have prohibited citizens under the age of 40 from performing this year's annual hajj pilgrimage to Mecca.

Tajikistan's Committee on Religious Affairs said that the decision was made to give older Tajik Muslims a better chance to undertake the pilgrimage, as Saudi officials have established stricter quotas. But others believe the ban is an attempt to prevent radicalization among younger generations.

In the past years, the Tajik government has routinely imposed age restrictions for devout Muslims to perform hajj. In 2015, the minimum age was 35.

President Emomali Rahmon's government has repeatedly called for the strengthening of secular standards in the nation. Tajikistan has banned head scarves for schoolgirls, barred minors from mosques, and forced thousands of students to return home from Islamic schools abroad in recent years amid reports that many Tajiks have joined Islamist extremists in Iraq and Syria.
Posted by: ryuge || 06/23/2017 00:00 || Comments || Link || E-Mail|| [6464 views] Top|| File under:
China-Japan-Koreas
North Korea says it's 'biggest victim' in US student's death
North Korea on Friday called itself the "biggest victim" in the death of an American student who was detained for more than a year and died days after being released in a coma.

The North's official Korean Central News Agency denied that North Korea cruelly treated or tortured Otto Warmbier and accused the United States and South Korea of a smear campaign that insulted what it called its "humanitarian" treatment of him.


I'm sure North Korea's citizens will be happy to testify how well they are treated by the state.


The comments published by KCNA were North Korea's first reaction to Otto Warmbier's death in a U.S. hospital Monday after it released him for what it called humanitarian reasons.


In other words, they were afraid he would die on their watch.


Doctors at the hospital said Warmbier had suffered a severe neurological injury from an unknown cause. Relatives say they were told the 22-year-old University of Virginia student had been in a coma since shortly after he was sentenced to 15 years of hard labor in North Korea in March 2016.

His family and others have blamed North Korea for his condition.

Warmbier was accused of stealing a propaganda poster. Through statements on KCNA, North Korea said it dealt with him according to its domestic laws and international standards.

"Although we had no reason at all to show mercy to such a criminal of the enemy state,


Obviously, there is no worse kind of criminal.


we provided him with medical treatments and care with all sincerity on humanitarian basis until his return to the U.S., considering that his health got worse," the agency quoted an unidentified Foreign Ministry spokesman as saying.

The spokesman said "groundless" speculation of torture and beatings could be refuted by American doctors who came to North Korea at the time of Warmbier's repatriation and "recognized that his health indicators like pulse, temperature, respiration and the examination result of the heart and lung were all normal." The report did not mention Warmbier's neurological status.

"The fact that Warmbier died suddenly in less than a week just after his return to the U.S. in his normal state of health indicators is a mystery to us as well," the spokesman said.


That's what happens when you pull the plug on someone in a permanent vegetative state.


"To make it clear, we are the biggest victim of this incident and there would be no more foolish judgment than to think we do not know how to calculate gains and losses," he said.


Should I send the sympathy card to North Korea, or to Kim Jong Nom himself?


"The smear campaign against (North Korea) staged in the U.S. compels us to make firm determination that humanitarianism and benevolence for the enemy are a taboo and we should further sharpen the blade of law," the spokesman added.


Ah. So in Norkland, the law is used like a weapon?


A separate KCNA article published hours earlier criticized South Korea for using Warmbier's case to seek the release of other detainees, including six South Korean citizens. South Korean President Moon Jae-in said in an interview with CBS television earlier this week that it was clear North Korea bears a heavy responsibility for Warmbier's death.


Obviously no need to worry. All those have stable vitals as well.


The article said South Korea was tarnishing North Korea's image with "slanderous talk about cruel treatment and torture."


Actually, the fact that you returned his body while his heart was still beating is more than I expected.


It demanded that South Korea return 12 restaurant workers who defected to the South last year. South Korea said the women defected on their own, while North Korea claimed they were deceived and abducted to the South.


Sorry, they wanted to live in a country where they could get a job in their profession.


The United States, South Korea and others often accuse North Korea of using foreign detainees to wrest diplomatic concessions. Three Americans remain in custody in the North.


They were brain-dead before they went there, so I'm not so worried about them, either.
Posted by: gorb || 06/23/2017 15:18 || Comments || Link || E-Mail|| [6480 views] Top|| File under:
Freighter Was On Autopilot When It Hit U.S. Destroyer
[Free Beacon] The deadly collision between a U.S. destroyer and a container ship June 17 took place while the freighter was on autopilot, according to Navy officials.

The Philippines-flagged cargo ship ACX Crystal was under control of a computerized navigation system that was steering and guiding the container vessel, according to officials familiar with preliminary results of an ongoing Navy investigation.

Investigators so far found no evidence the collision was deliberate.
Posted by: Besoeker || 06/23/2017 09:21 || Comments || Link || E-Mail|| [6487 views] Top|| File under:
Home Front: Politix
House lawmakers endorse reusable rockets for military purposes
This represents a remarkable turnaround for SpaceX and the federal government. After filing a lawsuit against the Air Force three years ago for the right to bid on military launch contracts, the California-based company only began flying military payloads for the government in May. Now lawmakers seem to be warming quickly to the company's vision of low-cost access to space.

During the hearing, Franks said reusable rockets had the potential to enhance the nation's warfighting capability.

The amendment directs the Secretary of Defense to brief the Committee on Armed Services by March 1, 2018 on the department's plan to evaluate the risks, benefits, costs, and potential cost-savings of the use of reusable launch vehicles for use in national security space missions.

Posted by: 3dc || 06/23/2017 00:00 || Comments || Link || E-Mail|| [6462 views] Top|| File under:
India-Pakistan
Man kills daughter in the name of 'honour' in Nawabshah
[DAWN] A man allegedly shot dead his 24-year-old daughter and injured another man in the village of Jan Mohammad Brohi in Nawabshah, in what police termed an 'honour' killing.

Sakima was killed by her father and uncle after they allegedly found her with a man, Wahid Bux Brohi, who was also critically injured in the incident. Brohi has been shifted to Civil Hospital Nawabshah.

Kadhar Station House Officer Ghulam Hussain Peerzado said Akbar and his brother were arrested by police and confessed to the crime.

Two separate First Information Reports were registered against the accused. One was registered on behalf of the state and the other on the complaint of Ghulam Mohammad, the brother of the injured man.

Sakima's body was handed over to a notable of the area for burial following a post-mortem examination.
Posted by: Fred || 06/23/2017 00:00 || Comments || Link || E-Mail|| [6459 views] Top|| File under:
'Forced' conversion: I want to live with my husband, Ravita says in SHC
[DAWN] Ravita Meghwar — who her parents alleged had been abducted by men from the Syed community of Wanharo village near Nagarparkar, Thar, on June 6 and forcibly converted to Islam — on Thursday told the Sindh High Court Circuit Bench, Hyderabad in a written statement that she wants to live with her husband.

Ravita denied being abducted or forced to convert, saying she was "in love" with Nawaz Shah and maintaining that her parents' claims were false.

Nawaz Ali Shah, the 'husband', in his statement said that they first met in their village, where he gave her a mobile phone to establish a communication channel. They remained connected through the device and decided to get married later.

Bhagwandas, the counsel for Ravita's father, argued that the girl may have given the statement under pressure since she was currently with Nawaz Shah.

After hearing both sides, Justice Salahuddin Panhwar decided to send Ravita, alias Gulnaz, to Darul Aman for a day where she will be able to see her mother.
Posted by: Fred || 06/23/2017 00:00 || Comments || Link || E-Mail|| [6462 views] Top|| File under: Govt of Pakistan
Christian man in Lahore arrested over allegations of blasphemy
[DAWN] A Christian bicycle mechanic in Lahore was arrested on June 15 over allegations of blasphemy after he became involved in a dispute regarding payment for services rendered to a customer, police said Thursday.

Human rights activist Napoleon Qayyum told Dawn that Ashfaq Masih ─ a resident of Mariam Colony in Green Town, Lahore ─ was working at a repair shop in the Bagarhian suburb of the city when Muhammad Ishfaq, a resident of the same area, had his bicycle repaired by him.

The two became embroiled in a heated argument when Masih demanded Rs35-40 for his services and Ishfaq requested that Masih reduce the price as he is a poor man, Qayyum said.

The disagreement escalated when Masih refused to lower the fee, reminding the bicycle owner that he was a poor man himself and needed the money as well, according to the rights activist.

After a crowd gathered to witness the incident, unidentified individuals levelled accusations of blasphemy against Masih, prompting further escalation of the already-tense situation, Qayyum claimed.

Police, who were called to the scene, arrived and arrested Masih, shifting him to the Green Town police station.

Station House Officer (SHO) of Green Town police station Wasim Akhtar confirmed to Dawn that a blasphemy case had been registered against Masih on June 15 after his arrest.
Posted by: Fred || 06/23/2017 00:00 || Comments || Link || E-Mail|| [6461 views] Top|| File under: Govt of Pakistan
Government
Whitehouse 1600 Daily Report (not reported by MSM)
Via Email to Supporters - No Web Page Link.


Obamacare is failing the American people. Without action to repeal and replace Obamacare, Americans are stuck with higher costs, more taxes, and fewer choices. The trend of bad news for Obamacare is continuing - Americans need relief now.

Today's Events

9:30 AM: Vice President Pence delivers the keynote address at the Associated Builders and Contractors (ABC) Legislative Day

11:00 AM: President Trump participates in the American Leadership in Emerging Technology Event

1:00 PM: Vice President Pence delivers remarks at the Wilson Center

3:00 PM: President Trump meets with the International Olympic Committee

7:15 PM: President Trump and First Lady Melania Trump host the Congressional Picnic

OBAMACARE FACT OF THE DAY
FACT: The American people know a bad deal when they see one. The most recent data shows that around 6.5 million Americans paid $3 billion in penalties to the IRS rather than buy unaffordable Obamacare plans.

Yesterday, President Trump visited Cedar Rapids, Iowa, where he gave remarks about empowering America's farmers and protecting our Nation's proud farming legacy.

Yesterday, Vice President Pence delivered remarks at the National Summit on Crime Reduction and Public Safety.

Yesterday, Secretary of Health and Human Services Tom Price, M.D., met with individuals who are facing lack of choice because of Obamacare.

Yesterday, President Trump held a meeting with cybersecurity and energy sector representatives.

The application period for the Fall 2017 White House Internship Program closes this Friday, June 23. Interested applicants can apply here.

"In order for us to expand prosperity and extend economic opportunity to more Americans, we must remain on the cutting edge. This means that government at all levels must focus on removing barriers to innovation and ensuring that technological advances aren't strangled by bureaucratic red tape." - FCC Chairman Ajit Pai in New Hampshire Union Leader

"The White House is gathering technology leaders on Thursday to discuss how the industry aims to drive economic growth in emerging technology areas like wireless broadband and drones." - The Hill

"..the nation's second-largest health insurer announced Wednesday it plans to pull out of ObamaCare exchanges in Indiana and Wisconsin next year -- a move that fueled GOP calls on Capitol Hill to upend the law." - Fox News
Posted by: Cleremble Snock7861 || 06/23/2017 00:00 || Comments || Link || E-Mail|| [6460 views] Top|| File under:
Who's in the News
26
[untagged]
6
Islamic State
5
Govt of Pakistan
2
al-Qaeda in the Arabian Peninsula
2
Govt of Syria
2
Maute group (IS)
2
Commies
2
Govt of Pakistain Proxies
2
Sublime Porte
1
Palestinian Authority
1
Taliban
1
Thai Insurgency
1
TTP
1
al-Nusra
1
al-Shabaab (AQ)
1
Ansar Bayt al-Maqdis (IS)
1
Govt of Qatar (MB)
1
Hezbollah
1
Houthis
1
Lashkar e-Jhangvi
1
Narcos
Bookmark
E-Mail Me
The Classics
The O Club
Rantburg Store
The Bloids
The Never-ending Story
Thugburg
Gulf War I
The Way We Were
Bio
Merry-Go-Blog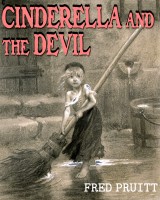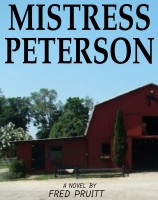 On Sale now!


A multi-volume chronology and reference guide set detailing three years of the Mexican Drug War between 2010 and 2012.

Rantburg.com and borderlandbeat.com correspondent and author Chris Covert presents his first non-fiction work detailing the drug and gang related violence in Mexico.

Chris gives us Mexican press dispatches of drug and gang war violence over three years, presented in a multi volume set intended to chronicle the death, violence and mayhem which has dominated Mexico for six years.
Click here for more information


Meet the Mods
In no particular order...


Steve White
Seafarious
Pappy
lotp
Scooter McGruder
john frum
tu3031
badanov
sherry
ryuge
GolfBravoUSMC
Bright Pebbles
trailing wife
Gloria
Fred
Besoeker
Glenmore
Frank G
3dc
Skidmark
Alaska Paul



Better than the average link...



Rantburg was assembled from recycled algorithms in the United States of America. No trees were destroyed in the production of this weblog. We did hurt some, though. Sorry.
44.192.254.246

Help keep the Burg running! Paypal: