Home Front: Politix
The Resurrection of Jeff Sessions
h/t Instapundit


...Sessions made news this week by authorizing the Department of Justice to sue the state of California for preempting federal immigration laws. Today he delivered some strong words to a convention of the state's Peace Officers Association:

...Meanwhile, however, some on the right were still criticizing Sessions. They intimated he was making this stand on immigration, justified as it was, to distract from his failure in dealing with the crisis within the FBI and other intelligence agencies, the distressing misuse of the FISA court to enable the illegal surveillance of American citizens and probably of the president himself.

...I have been hearing discreet rumors for some time that Sessions was working behind the scenes on this. And then tonight the following appeared on Jake Gibson's Twitter account previewing an interview conducted with the attorney general by Fox News's Shannon Bream.
Sessions on calls for second Special Counsel: "I have appointed a person outside of Washington, many years in the Department of Justice, to look at all the allegations that the House Judiciary Committee members sent to us and we're conducting that investigation."

...Listening to the actual interview, although he was surprisingly laudatory of Trump, Sessions was still guarded on FISA and related matters. On some level, that was unnerving. Most of us know the gravity of the situation and are as anxious as Trump, almost anyway, to see that something is done, that justice is served. But like it or not, in order for justice to be served, Sessions has to be circumspect now. He has no choice -- he cannot show his cards yet. Even a special counsel might be too much or too obvious. He has to do everything according to Hoyle and more. Everything has to be as buttoned down as possible, the IG report in, for accusations to stick in a situation of such national contentiousness. We will all still have to listen to Adam Schiff for a while.
But take heart. As someone has told us, " Revenge is a meal which tastes best when it is cold." The longer this takes, the better -- say to around Labor Day just as voters are starting to focus on the midterm elections. Until then, pazienza. If I am wrong about Sessions, if I or we misjudge him, there will be time to excoriate him later.
UPDATE: And speaking of "best tasted cold," look who just released the long suppressed Fast and Furious documents. Hint: it wasn't Eric Holder.
Posted by: g(r)omgoru || 03/08/2018 15:20 || Comments || Link || E-Mail|| [152 views] Top|| File under:
-Signs, Portents, and the Weather-
Zillions of Carbon-Eating Trees Discovered
On Planet Earth, of course!


Scientists have discovered a whopping 467 million hectares of previously unreported forest scattered around the world.

"To 'find' an area of forest that represents 10 percent of the global forest cover is very very significant, with broad consequences for global carbon budgeting and dryland restoration and management," says Professor Andrew Lowe, Chair of Plant Conservation Biology at the University of Adelaide. "It shows that dryland regions have a greater capacity to support trees than previously perceived and understood. With its low opportunity costs, dryland could therefore provide a unique chance to mitigate climate change through large-scale conservation and afforestation actions. It also shows the potential for improved livelihoods of the people in these areas."
Posted by: Bobby || 03/08/2018 12:19 || Comments || Link || E-Mail|| [487 views] Top|| File under:
Home Front: Culture Wars
Maj. Gen. Jeffrey Snow: The truth about the Army and careers
[Fayetteville Observer] Unfortunately, the growing divide between the military and society was apparent last month when a teacher's inaccurate and misinformed statements about the quality of America's armed forces made national headlines.

As a U.S. Army officer for more than 30 years, I can tell you our nation's military services are among the most respected organizations in the world, and the individuals who choose to serve deserve the support of our nation's people.

About 50 percent of young Americans today admit they know little to nothing about our military. As a nation, we are failing them, and we are failing ourselves.

College graduates are averaging around $30,000 in student loan debt. I wish they had known they could have graduated debt free while contributing to something bigger than themselves. Having a skilled and educated force truly is a priority.


Continues
Posted by: Besoeker || 03/08/2018 08:13 || Comments || Link || E-Mail|| [392 views] Top|| File under:
Home Front: Politix
Jewish GOP group calls on lawmakers to resign over Farrakhan remarks
[The Hill] The Republican Jewish Coalition (RJC) on Tuesday called on seven prominent lawmakers to resign, accusing them of having close ties to Nation of Islam leader Louis Farrakhan, who drew criticism recently after a speech full of anti-Semitic remarks.

The lobbying group called on Reps. Keith Ellison (D-Minn.), Barbara Lee (D-Calif.), Maxine Waters (D-Calif.), Danny Davis (D-Ill.), Andre Carson (D-Ind.) Gregory Meeks (D-N.Y.) and Al Green (D-Texas) to step down.

"Anti-Semitism is unacceptable. Farrakhan is the moral equivalent of a leader of the KKK. If it was discovered that members of Congress had met with the leader of the KKK, they would need to resign. In this case, for meeting with, and embracing, Louis Farrakhan, nothing short of resignation is acceptable from these seven Democrats," the group said in a statement on Tuesday.

Farrakhan is facing criticism after he delivered a speech last week in which he referred to "powerful Jews" as his enemy, and said, "the Jews were responsible for all of this filth and degenerate behavior that Hollywood is putting out turning men into women and women into men."

Davis, in an interview with The Daily Caller on Sunday, acknowledged his relationship with Farrakhan and said "the world is so much bigger than Farrakhan and the Jewish question."

Posted by: Besoeker || 03/08/2018 08:06 || Comments || Link || E-Mail|| [263 views] Top|| File under:
-Lurid Crime Tales-
Chris Bedford Peels Back The Onion On Capitol Hill 'Awan' IT Scandal
[Daily Caller] The Daily Caller News Foundation's Editor-in-Chief Chris Bedford discussed the Capitol Hill IT scandal involving the Awan family Wednesday on Fox Business and said the corruption may go all the way to the top.

Bedford said the Awan brothers ‐ who worked as IT aides for many Democratic members of Congress including Florida Rep. Debbie Wasserman Schultz ‐ have multiple lawsuits pending against them by members of their own family. He believes there is a pattern of nefarious behavior.



Skipping down a bit:



"We also have some news coming out today, The Foundation for Accountability And Civic Trust is bringing an ethics complaint against Rep. Emanuel Cleaver potentially for paying people who weren't members of his staff and giving Awan as well, access to his IT networks without paying him and these things could be pretty serious for Rep. Cleaver," Bedford added.

The Foundation and Accountability and Civic Trust is claiming the payment scheme represents a ghost employee scheme that allowed Awan to defraud Congress.

"So far people have been slow-walking this and Democrats in Congress have refused to bring complaints. They're the victims since members of Congress actually own the information inside of their offices, but what they don't own is the money they used to pay their staff," Bedford said. "If this goes onward then it will be referred to the ethics committee and they're going to have to investigate whether or not [Cleaver] broke House law."


Emphasis added
Posted by: Besoeker || 03/08/2018 03:46 || Comments || Link || E-Mail|| [458 views] Top|| File under:
Home Front: Politix
Bush says Trump 'makes me look pretty good' by comparison
[The Hill] Former President George W. Bush often jokes that President Trump's administration makes his own former White House team look "pretty good," according to a Republican source.

The former Republican president regularly knocks the current administration, a source close to the Trump administration told National Journal, unable to understand why the White House often seems to be in chaos.

"Bush is often heard to remark, unable to stifle his trademark smirk: 'Sorta makes me look pretty good, doesn't it?' " National Journal reported.
Posted by: Besoeker || 03/08/2018 03:37 || Comments || Link || E-Mail|| [526 views] Top|| File under:
Britain
Nerve Agent Used in Attack on Former Russian Spy in England
[Freebeacon] Police in the United Kingdom announced on Wednesday that a former Russian Army officer who spied for the U.K. was attacked over the weekend with a nerve agent.

Sergei Skripal and his daughter Yulia are in critical condition after they were found unconscious on Sunday in Salisbury, a city in Southwest England, the Associated Press reports. After years of imprisonment in Russia, Skripal was granted refuge in the U.K. as part of a 2010 spy swap between the United States and Russia.

The two were previously known to have come into contact with an unknown substance when they were found, and an investigation is ongoing. A police officer who first responded to Skripal and his daughter is also being treated in the hospital.

Metropolitan Police counterterrorism chief Mark Rowley made the confirmation that the pair had come into contact with a nerve agent and that they were believed to have been "targeted specifically."

"Having established that a nerve agent is the cause of the symptoms leading us to treat this as attempted murder, I can also confirm that we believe that the two people who became unwell were targeted specifically," Rowley said.

Russia has denied responsibility for the attack, despite the similarity between this attack and the death of ex-spy Alexander Litvinenko, who was killed by radioactive poisoning in London back in 2006. An investigation into Litvinenko's death concluded Russian agents poisoned him by lacing his tea with radioactive polonium-210 and that the killing was likely approved by Russian President Vladimir Putin. Russia has also continued to deny involvement in Litvinenko's death.
Posted by: Besoeker || 03/08/2018 03:21 || Comments || Link || E-Mail|| [441 views] Top|| File under:
Government
CIA Warns of Extensive Chinese Operation to Infiltrate American Institutions
[Freebeacon] The CIA has issued a classified report detailing China's far-reaching foreign influence operations campaign in the United States, which imparts financial incentives as leverage to permeate American institutions.

In an unclassified page of the report obtained by the Washington Free Beacon, the CIA cautions against efforts by the Chinese Communist Party to stipulate funding to universities and policy institutes in exchange for academic censorship.

"The CCP provides 'strings-attached' funding to academic institutions and think tanks to deter research that casts it in a negative light," the report says. "It has used this tactic to reward pro-China viewpoints and coerce Western academic publications and conferences to self-censor. The CCP often denies visas to academics who criticize the regime, encouraging many China scholars to preemptively self-censor so they can maintain access to the country on which their research depends."

The CIA warning joins a growing call by U.S. lawmakers and intelligence officials to investigate China's involvement on American college campuses. The agency declined to comment on the report.
Posted by: Besoeker || 03/08/2018 03:16 || Comments || Link || E-Mail|| [303 views] Top|| File under:
Home Front: Politix
Kamala Harris: AG Jeff Sessions Has No Credibility to Talk About History of Slavery, Reconstruction or the Civil War
[Breitbart] Wednesday on MSNBC's "All In," Sen. Kamala Harris (D-CA) criticized Attorney General Jeff Sessions' speech announcing a lawsuit against California for allowing sanctuary cities in which he referenced Confederate states seceding during the Civil War.

Harris said, "Indeed, indeed he did. Listen, as far as I'm concerned, Jeff Sessions should be advised, and I'll advise him right now, that it's a bad idea for him to start talking about anything to do with the history of slavery or Reconstruction or the Civil War in the United States. His credibility is pretty much shot on those issues. But on the topic at hand, Chris, I think Jerry Brown is absolutely right and Jeff Sessions, in particular, has clearly put a target on the back of California, and California's going to fight. And I think that these folks are really mired in rolling back the clock in time, and that's not going to happen. California represents the future, and they don't like it, but there you go."

She continued, "First of all they're hypocritical. You can look at members of this administration, whether it is the head EPA‐when he was attorney general of Oklahoma said that federal emission standards and other standards as it relates to greenhouse gas emissions should not apply to the states. You can look at this attorney general who has said that imposing the terms of the Voting Rights Act on the states creates an undue burden and is meddling with the affairs of each state. It's hypocrisy at its height. Again, I think there's a distraction in that they're trying to suggest that this is about the Constitution when in fact, what they're doing is playing politics. They're playing politics, and they're playing politics with California. This attorney general is doing that, and he's going to lose."
Posted by: Besoeker || 03/08/2018 03:06 || Comments || Link || E-Mail|| [578 views] Top|| File under:
Arabia
UK FM Boris Johnson says Iranian missiles fired at Saudi Arabia 'unacceptable'
[ARABNEWS] The launching of Iranian missiles at Soddy Arabia


...a kingdom taking up the bulk of the Arabian peninsula. Its primary economic activity involves exporting oil and soaking Islamic rubes on the annual hajj pilgrimage. The country supports a large number of princes in whatcha might call princely splendor. When the oil runs out the rest of the world is going to kick sand in the Soddy national face...


from Yemen

...an area of the Arabian Peninsula sometimes mistaken for a country. It is populated by more antagonistic tribes and factions than you can keep track of. Except for a tiny handfull of Jews everthing there is very Islamic...
is "unacceptable" and Tehran's role in the country should be constrained, British Foreign Secretary Boris Johnson said.

In an interview with Arab News' sister newspaper Asharq al-Awsat, Johnson said

Britannia

understood "Saudi Arabia's need to defend itself and we understand his Royal Highnesses desire to protect his country."

"It's unacceptable that Iranian missiles are being used against Saudi Arabia and we wish to see an end to that," the foreign secretary said.

Saudi Arabia, which is leading an Arab military coalition in Yemen in support of government forces against Iran-backed rebels, has been targeted by missiles fired across the border. Many are shorter range, hitting areas near the border, but the Houthis have increasingly launched longer range ballistic missiles, including several targeting Riyadh that were shot down.

UN experts in January reported they had "identified missile remnants" and other military equipment brought into Yemen of Iranian origin that violated an arms embargo.
Posted by: Fred || 03/08/2018 00:00 || Comments || Link || E-Mail|| [217 views] Top|| File under: Govt of Iran Proxies
Afghanistan
Suicide attack rocks Jalalabad city in East of Afghanistan
[Khaama (Afghanistan)] A

suicide kaboom

rocked Jalalabad city the

historic provincial capital

of eastern Nangarhar


The unfortunate Afghan province located adjacent to Mohmand, Kurram, and Khyber Agencies. The capital is Jalalabad. The province was the fief of Younus Khalis after the Soviets departed and one of his sons is the current provincial Taliban commander. Nangarhar is Haqqani country..


province this afternoon.

According to the local officials, the target of the attack was the provincial Hajj and Religious Affairs Chief Mawlavi Abdul Zahir Haqqani.

The officials further added that Mawlavi Haqqani has been

maimed

in the attack but there are reports regarding his health condition.

However,


by candlelight every wench is handsome...


the provincial government media office confirmed that the head of the Hajj and Religious Affairs of Nangarhar Mawlavi Abdul Zahir Haqqani has been killed.

A statement by the provincial government said the incident took place at 3:10 pm local time targeting the vehicle of Mawlavi Haqqani.

The statement further added that Mawlavi Haqqani was killed along with his driver in the attack and nine civilians were

maimed

.


Posted by: Fred || 03/08/2018 00:00 || Comments || Link || E-Mail|| [233 views] Top|| File under: Haqqani Network
-Signs, Portents, and the Weather-
Fantasy becomes reality as flying cars launch at Geneva Motor Show
[ARABNEWS] Flying cars ‐ which have graced cinema screens for decades ‐ are about to be launched for real, with the unveiling of a commercial model in Geneva this week.


Now that we live in The Future, we need these things. I'm not sure the huge quadracopter's gonna fit in the normal garage though.


From James Bond to The Jetsons, flying cars have long captured our imaginations. Now Dutch company Pal-V said they are almost ready to take to the streets, and the skies.


License requirements are gonna be restrictive too. If you need a pilot's license to fly to the office, I doubt there's gonnna be a mass market. If you don't need a pilot's license, there are going to be occasional knotheads driving into 757s and such.


It unveiled its Liberty Flying Car ‐ a sleek, red three-wheeled gyrocopter-type vehicle ‐ at the Geneva Motor Show and said client deliveries could start next year.


The potential for car bombs would be extraordinary.


The vehicles allow drivers to zip through traffic on the ground or simply fly above it.

An alliance between Airbus, Audi and Italdesign also presented a concept flying vehicle, "Pop.Up Next" at the Geneva show.

That modular system, made up of an electric car with a huge quadcopter fastened to the roof, is expected to be commercialized from 2025, the companies said.

"Frustration" sparked the idea for Liberty for Pal-V (Personal Air and Land Vehicle).

In a plane, "you start at a point where you don't want to start and you end up in a place where you don't want to be," company chief Robert Dingemanse told AFP.

"The Pal-V is the perfect product for city-to-city mobility," he said, as "outside the cities you fly, inside the city you drive."

The two-seater vehicle has retractable helicopter blades and is powered by a gasoline-fueled engine.

It can fly 500 km (310 miles), or drive nearly four times that distance without refueling, reaching a maximum speed of 160 km an hour.
Posted by: Fred || 03/08/2018 00:00 || Comments || Link || E-Mail|| [220 views] Top|| File under:
Syria-Lebanon-Iran
Monitor says Syria seizes half of rebel-held eastern Ghouta
[IsraelTimes] A Syria war monitor says that Syrian government troops and allied militias have seized half of the territory held by rebels in the Damascus suburb of eastern Ghouta.

The

Britannia

-based Syrian Observatory for Human Rights says that troops have effectively split the besieged enclave in two halves after seizing the town of Beit Sawa and surround farmland and reaching the outskirts of Madeira and Hammouriyeh.

By slicing the territory in two halves ‐ a southern and northern part ‐ the Syrian government succeeds in further squeezing rebels and tens of thousands of civilians trapped inside.

The Syrian troops are backed in their massive air and ground assault on eastern Ghouta by Russian air cover. Around 400,000 people are believed to be trapped in eastern Ghouta
Posted by: trailing wife || 03/08/2018 00:00 || Comments || Link || E-Mail|| [241 views] Top|| File under: Govt of Syria
India-Pakistan
Protest held in AJK against Shopian killings
[DAWN] Kashmiri men,

women and kiddies

marched through the city on Tuesday, calling upon Islamabad to extend military support to the ongoing freedom movement in India-held

Kashmire

(IHK).

The rally, organised by the Pasban-e-Hurriyat Jammu

Kashmire

, condemned the killing of six young men by Indian troops in Shopian.

On Sunday, four people were

rubbed out

by the Indian army in Shopian during an alleged exchange of fire with a

myrmidon

. The next day, two more bodies were found, raising the toll to six and triggering widespread protests in the area. Protesters claimed that India had given her army a licence to kill Kashmiris in an attempt to suppress them.

"For the last seven decades, Kashmiris have been calling upon the United Nations


...boodling on the grand scale...


and international community to let them live a peaceful life but to no avail," said PHJK's Uzair Ahmed Ghazali while speaking at the rally. "The silence of the world body and others has encouraged India to go ahead with its killing spree in

Kashmire

," he said.

"We have enough political, moral and diplomatic support [from Pakistain] but that's not working anymore. A lot of blood has been shed in IHK and now the people are desperately calling for the Pak military's support without further ado," he added.


Posted by: Fred || 03/08/2018 00:00 || Comments || Link || E-Mail|| [172 views] Top|| File under: Govt of Pakistain Proxies
Terror Networks
A Neoclassical Realist Analysis of the Daesh Quasi-State
At the link a multi-page analysis of Daesh

Absolutely shocking excerpt:


[SmallWarsJournal] One key factor contributing to the present conflict in the Middle East is that many consider the state borders as "artificial." When the European Powers created the territorial boundaries after WWI they did so without regard to existing Arabic tribal boundaries or cultural environment. This created a substantial challenge for any future democratic organization to govern among divided people groups, whose only commonality is their state. This naturally and directly affected national cohesion, resulting in a challenge to weak governments, thus providing opportunities for other non-state and religious actors to take charge.
Posted by: 3dc || 03/08/2018 00:00 || Comments || Link || E-Mail|| [202 views] Top|| File under: Islamic State
Southeast Asia
Rakhine leader faces treason charges in Myanmar court after deadly riots
[DAWN] A Rakhine Buddhist leader facing treason charges linked to deadly riots appeared in a Myanmar court on Wednesday, a case that has aggravated ethnic tensions in a region also roiled by the crackdown on Rohingya

Moslem

s.

Rakhine state has seethed with ethnic hatreds for years, with the persecution of the Rohingya minority culminating in a ruthless army campaign against them that started last August and sparked a mass exodus.

Yet the Buddhist Rakhine community, some of whom are accused of aiding soldiers in the crackdown, has also frequently clashed with the central government and tensions have soared since riots rocked a Rakhine town in January.

Aye Maung, once the chairman of an ethnic Rakhine political party, was locked away
Youse'll never take me alive coppers!... [BANG!]... Ow!... I quit!
after the unrest for allegedly making an inflammatory speech against the central government.

State-backed media said he railed against the government for treating Rakhine people as "slaves" and said it was the "right time" for the community to launch an armed struggle.

The following day ethnic Rakhine protesters briefly seized a government building in Mrauk U, an ethnic Rakhine town.

Police opened fire on the mob and killed seven people, souring already bitter relations between the community and local authorities.


Posted by: Fred || 03/08/2018 00:00 || Comments || Link || E-Mail|| [160 views] Top|| File under:
Arabia
We will never move forward if we don't have equality
[ARABNEWS] We are witnessing countless wars in the world today. Every time one conflict calms down, another flares up. Yesterday's enemy may become today's ally and vice versa. However,


you can observe a lot just by watching...


with all these wars changing sides and places, there is one battle that is always engaged: The permanent war against women.

This is no exaggeration or augmented feminism, and we are not begging for solidarity. Even if everyone rejects war practices against women, such as killing, raping and enslaving, there are always cultures, laws and practices that pave the way for such violent actions.
Continued on Page 49
Posted by: Fred || 03/08/2018 00:00 || Comments || Link || E-Mail|| [330 views] Top|| File under: Govt of Saudi Arabia
Syria-Lebanon-Iran
IRGC commander: Iran's missile production has increased three-fold
[Ynet] Iran has increased its missile production three-fold, a senior Revolutionary Guards commander said Wednesday, according to the Fars news service.

The commander did not explain during what time period the production increase had taken place.

"In the past we had to do a lot of explaining to various bodies for our actions but it's not like that anymore," Brigadier General Amir Ali Hajizadeh, the head of the Guards' aerospace division said, according to Fars.

"Our production has increased three-fold compared to the past," he said, referring to missiles.
Posted by: trailing wife || 03/08/2018 00:00 || Comments || Link || E-Mail|| [254 views] Top|| File under: Govt of Iran
The Grand Turk
Turkey detains 13 IS militants suspected of plotting attack
[IsraelTimes] The Sick Man of Europe Turkey


...the decaying remnant of the Ottoman Empire....


's state-run news agency


...and if you can't believe the state-run news agency who can you believe?...


says police in the southern city of Adana have detained 13 Islamic State
...formerly ISIS or ISIL, depending on your preference. Before that al-Qaeda in Iraq, as shaped by Abu Musab Zarqawi. They're very devout, committing every atrocity they can find in the Koran and inventing a few more. They fling Allah around with every other sentence, but to hear the pols talk they're not really Moslems....
suspects who were allegedly plotting attacks on a number of buildings in the city, including the US Consulate.

Anadolu Agency says police detained the suspects Wednesday in simultaneous dawn raids at homes, using battering rams to break down doors at some locations. The agency said 12 of the suspects are Syrian nationals.

The raids came days after police in the Ottoman Turkish Black Sea coastal city of Samsun detained four Iraqi IS suspects while investigating a possible plot against the U.S. Embassy in the capital Ankara, forcing the American facility to close.

Turkey suffered a series of deadly terror attacks in 2015 and 2016 carried out by IS or Kurdish rebels.
Posted by: trailing wife || 03/08/2018 00:00 || Comments || Link || E-Mail|| [246 views] Top|| File under: Islamic State
Europe
Accomplice of Paris attacks mastermind held in Poland
[IsraelTimes] A Moroccan accomplice of Abdelhamid Abaaoud, the

criminal mastermind

of the deadly 2015 Islamic State
...formerly ISIS or ISIL, depending on your preference. Before that al-Qaeda in Iraq, as shaped by Abu Musab Zarqawi. They're very devout, committing every atrocity they can find in the Koran and inventing a few more. They fling Allah around with every other sentence, but to hear the pols talk they're not really Moslems....
attacks in

Gay Paree

, is being held in Poland over suspected participation in terrorist activity, according to Polish prosecutors.

"During our investigation we found that between December 2014 and September 2016 Mourad T. was involved... with an armed crime organization ‐ an international terrorist organization called Islamic State," prosecutors said in a statement.

Local media said Mourad T. was detained 18 months ago. If convicted, he faces six months to eight years in prison.
The national prosecutor's office said Wednesday the man, identified only as Mourad T., was active in Poland, some other European Union

...the successor to the Holy Roman Empire, only without the Hapsburgs and the nifty uniforms and the dancing...


countries, Serbia and The Sick Man of Europe Turkey


...just another cheapjack Moslem dictatorship, brought to you by the Moslem Brüderbund....


from December 2014 until his arrest in southern Poland in September 2016.

Prosecutors of the antiterror department in the southern city of Katowice have sent the indictment to the city's provincial court, the statement said.
Posted by: trailing wife || 03/08/2018 00:00 || Comments || Link || E-Mail|| [257 views] Top|| File under: Islamic State
Israel-Palestine-Jordan
In daylight campus raid, undercover commandos nab West Bank student leader
[IsraelTimes] Footage of incident shows

gunnies

at Birzeit University snatching Omar al-Kiswani, a member of

Hamas, always the voice of sweet reason,

's student faction

Undercover commandos on Wednesday captured the Paleostinian student council head at a West Bank university for suspected involvement in terror activity, a Border Police

front man

said.

The daylight raid by Border Police officers dressed as Paleostinian civilians on the campus of Birzeit University, near Ramallah, was caught on camera and shared widely on social media.

The student, Omar al-Kiswani, is a member of the Hamas terror group's student faction at Birzeit, according to reports.

"The kidnappers, carrying firearms in their backpacks, entered the campus during working hours and attacked the student in front of the Student Council Building, located at the center of the campus," Birzeit University said in a statement. "The operatives forced and pinned the student to the ground while firing their weapons, endangering lives."

"Protecting this group's intrusion into the university was an armed Israeli army unit. The unit detained the university's guards in the guards' room and proceeded to use their firearms against the students while providing cover for the kidnapping operation," it added.

In a video of the incident, a group of men in civilian clothing can be seen wrestling a person to the ground, as other members of the group brandish pistols at onlookers.

At the end of the short clip, Paleostinians could be seen clashing with Israeli soldiers maintaining a perimeter at the entrance to the university.

On social media, the video was compared to popular TV show "Fauda," about undercover Israeli forces in the West Bank.

Reports said the commandos, members of the Border Police's undercover unit, were disguised as Paleostinian journalists.

Birzeit University said the raid was a violation of international law.

"This is not the first violent intrusion by Israeli army forces, who systematically invade the university's campus ‐ even though it is specifically protected under international humanitarian law ‐ and constantly harass students, faculty members, and staff at Birzeit University and other Paleostinian educational institutions," it said.

No injuries as Palestinian teen tries to stab Israeli man with scissors

[IsraelTimes] A teenage Palestinian girl is in custody after attempting to stab an Israeli man in a settlement south of Hebron, the local council says. The incident took place near the settlement of Havat Talia. According to reports, the stabbing followed a brief verbal altercation between the two. The 16-year-old has been arrested. No injuries were reported.

IDF forces capture tens of thousands of shekels in terror funds

[Ynet] During IDF scans in Bethlehem and the village of Beit Ur a-Tahta, army and Shin Bet forces captured tens of thousands in terror funds.

Security forces in the West Bank and the Jordan Valley also arrested ten people suspected of involvement in terror, popular terror acts and violent clashes with civilians and security forces.

Poll: 51% of Israeli Arabs refuse to recognize Israel as Jewish state

[Ynet] Survey conducted by Prof. Sammy Smooha of Haifa University shows relations between Jews and Arabs in Israel continue on downward trend, but foundation for coexistence remains strong; less than 60% of Israeli Arabs recognize Israel's right to exist, less than half its character as Jewish, democratic state; 77% of Arab citizens nevertheless state they will not move to a Palestinian state should one be created; two thirds of Jews, meanwhile, think Arab citizens should be enjoying equal rights.


More details at the link.
Posted by: trailing wife || 03/08/2018 00:00 || Comments || Link || E-Mail|| [343 views] Top|| File under: Hamas
Britain
The Trial: London Tube Bomb Suspect 'Trained' by IS in Iraq
[AnNahar] A teenage asylum seeker accused of planting a bomb on a London Underground train told British authorities he was trained "how to kill" in Iraq by the Islamic State
...formerly ISIS or ISIL, depending on your preference. Before that al-Qaeda in Iraq, as shaped by Abu Musab Zarqawi. They're very devout, committing every atrocity they can find in the Koran and inventing a few more. They fling Allah around with every other sentence, but to hear the pols talk they're not really Moslems....
group, a court heard on Wednesday.

Ahmed Hassan,


...the problematic foster child who gave his name in full to the court as 'Ahmed Hassan Mohammad Ali'. The known wolf had been referred several months previously to a government potential jihadi de-radicalization program...

18, denied he was sent to Europe

...also known as Moslem Lebensraum...
to work for the jihadist group but said they took him by force and "they trained us on how to kill", before Iraqi soldiers freed him, according to details revealed at the start of his trial.

Hassan, who arrived in

Britannia

in October 2015, denies attempted murder and using the chemical compound TATP to cause an

kaboom

on a packed Tube train on September 15.

Many commuters suffered serious burns or were crushed in the stampede after the blast during the morning rush hour, at Parsons Green station in south-west London.

Prosecutor Alison Morgan said it could have been far worse, telling jurors: "Had the device fully detonated, it is inevitable that serious injury and significant damage would have been caused within the carriage."

Hassan claimed asylum when he arrived in

Britannia

on the back of a lorry traveling through the Channel Tunnel from

La Belle France

, saying he was in fear of the Islamic State group.

He revealed his recruitment and training -- as part of a group of around 1,000 people -- in an interview with British interior ministry officials in 2016, the court heard.

Hassan was living with foster parents


...who'd been given an MBE for their work, but gave up on fostering after Hassans's arrest...

in Surrey, outside London, when he decided to attack the train, prosecutors said.

He researched online how to make explosives, ordering an ingredient on Amazon, and bought screwdrivers, knives and nails for shrapnel from supermarkets.

He set a timer and left the bomb before getting off one station before Parsons Green, the court heard.

Hassan was tossed in the calaboose
Yez got nuttin' on me, coppers! Nuttin'!
at the southern English port of Dover, with £2,320 (2,595 euros, $3,218) in cash, and told police he was responsible for the device, prosecutors said.

The trial continues.

Posted by: trailing wife || 03/08/2018 00:00 || Comments || Link || E-Mail|| [169 views] Top|| File under: Islamic State
Africa Subsaharan
Boko Haram Kills 10 in Nigerian Attacks
[AnNahar] Boko Haram

... not to be confused with Procol Harum, Harum Scarum, possibly to be confused with Helter Skelter. The Nigerian version of al-Qaeda and the Taliban rolled together and flavored with a smigeon of distinctly Subsaharan ignorance and brutality...
killed 10 people in three separate attacks in northeast Nigeria


... a particularly crimson stretch of Islam's bloody border...


, in the latest violence against civilians in the restive region, local militia said Wednesday.

On Tuesday, four loggers were killed when they stepped on a landmine left by the jihadists near Dikwa, 90 kilometers (55 miles) east of the Borno state capital, Maiduguri.

The four had gone to retrieve a vehicle abandoned the previous day following a Boko Haram ambush that left three dead.

"Four people died yesterday (Tuesday) just outside Dikwa as a result of an

kaboom

from a mine planted by Boko Haram," Babakura Kolo, a militia leader in Maiduguri, told AFP.

"They were among a team of loggers who were attacked by Boko Haram on Monday while on their way to the bush to collect firewood under security escort.

"Three loggers were killed in the attack while the rest fled to Dikwa and left behind a pickup van."

Another militia leader, Ibrahim Liman, gave a similar account of the incident.

Also on Tuesday, three people were killed in Gamboru on the border with Cameroon


...a long, narrow country that fills the space between Nigeria and Chad on the northeast, CAR to the southeast. Prior to incursions by Boko Haram nothing ever happened there...


, said Umar Kachalla, a militia leader who is based in the town.

He said the attackers sneaked into the town on foot at about 2:00 am (0100 GMT).

"They slaughtered their first victim in the Kasuwar Shanu area and looted his provision store before moving to Fulatari area where they

rubbed out

two residents," he said.

The motive for the killings were unclear, he added.

In August 2014 Boko Haram seized Dikwa, forcing residents to flee to Maiduguri.

Chadian troops retook it from the bandidos

holy warrior

s the following March, allowing residents to return, but sporadic attacks persist from the jihadists hiding in remote areas.

Most of the returnees to Dikwa live in a camp for the displaced where they rely on food handouts from aid agencies.

Many have turned to felling trees from the surrounding bushland to sell as firewood to make money to buy extra provisions.

Boko Haram have increasingly targeted loggers in their armed campaign, accusing them of spying and passing information to the military and the local militia fighting them.

In January five loggers were killed in Ajeri village near Dikwa in an attack that left four others injured.

The Islamist

bad boy

s' nearly nine-year insurgency has killed at least 20,000 and forced some 2.6 million others to flee their homes, sparking a dire humanitarian crisis.
Posted by: trailing wife || 03/08/2018 00:00 || Comments || Link || E-Mail|| [263 views] Top|| File under: Boko Haram (ISIS)
Iraq
Bomb attack near Baghdad market leaves three civilians injured – source
Baghdad (Iraqinews.com) ‐ A bomb

kaboom

near a popular market in southern Baghdad left three civilians

maimed

on Wednesday, according to a security source.

"An explosive charge placed near a busy street market went off today at Yusufiyah town in southern Baghdad, leaving three civilians

maimed

," the source told Baghdad Today news website.

"Security forces cordoned off the blast site and opened a probe into the

kaboom

," the source said, adding that the injured were moved to a nearby hospital for treatment.
Posted by: trailing wife || 03/08/2018 00:00 || Comments || Link || E-Mail|| [248 views] Top|| File under:
Israel-Palestine-Jordan
Hamas members in East Jerusalem could lose residency under new law
[IsraelTimes] Interior minister now permitted to cancel permits over 'breach of trust' to the State of Israel

The Knesset on Wednesday enacted a law permitting the interior minister to revoke the permanent residency status of East Jerusalem residents who are found to have committed actions constituting a "breach of trust" to the State of Israel.

A government bill, and a similar proposal by Likud MK Amir Ohana, sailed through the plenum in second and third readings with 48 in favor, 16 opposed, and six abstentions.

The new law will give Interior Minister Aryeh Deri the authority to strip the residency of Paleostinians with ties to terrorist groups, convicted terrorists, would-be attackers, or those convicted of treason, according to the proposed legal definition of "breach of trust."

It would also likely apply to East Jerusalem Paleostinians who have attacked IDF soldiers, which Israeli law defines as a terror offense.

The proposal came after the High Court of Justice in September ruled the Interior Ministry did not have the right to revoke the permanent residency status of four Paleostinian parliamentarians with ties to the

Hamas, the well-beloved offspring of the Moslem Brotherhood,

, terror group, which it had done 10 years earlier for "breach of trust." In its decision, the court also stalled the implementation of its ruling for six months, in order to give the Knesset the opportunity to pass legislation that would grant the ministry the authority to revoke residency status.

The Knesset law appears to apply only to longstanding East Jerusalem residents, namely those who, upon their birth, had a parent with permanent residency, or residents who have held permanent residency for over 15 years. An interior minister decision to strip residency may be appealed, the law says.

Israel annexed what had been the Jordanian-controlled East Jerusalem and Old City after 1967's Six Day War and offered permanent residency status to the area's inhabitants. East Jerusalem residents generally have Israeli papers that enable them to travel freely about the city and enjoy the social benefits awarded to Israeli citizens.

The law would also apply to Golan Heights residents who hold permanent residency rather than citizenship.

In his opening remarks upon presenting his bill, Ohana said it was meant to target Hamas members living in East Jerusalem who are eligible for Israeli welfare benefits.

Interior ministers have for several years been taking action to revoke the residency of terror accomplices and suspects involved in terror activities, as well as their relatives.

In January 2017, Deri said he had ordered his office to revoke the residency of 10 relatives of a Paleostinian terrorist who had killed four soldiers in a truck-ramming attack in Jerusalem. A year earlier, Deri revoked the residency rights of four Paleostinians charged with taking part in deadly attacks in Jerusalem.

In 2011, the Knesset passed a law proposed by Yisrael Beytenu MK David Rotem that allows for revoking the citizenship of Israelis convicted of terrorism or espionage.
Posted by: trailing wife || 03/08/2018 00:00 || Comments || Link || E-Mail|| [166 views] Top|| File under: Hamas
Economy
500 Granite City, IL U.S. Steel employees to get call back notice
[Breitbart] United States Steel announced Wednesday morning that it would call back 500 employees to work at its Granite City, Illinois, plant after President Donald Trump announced that the U.S. would impose tariffs on foreign steel.

"Our Granite City Works facility and employees, as well as the surrounding community, have suffered too long from the unending waves of unfairly traded steel products that have flooded U.S. markets," U.S. Steel President and Chief Executive Officer David B. Burritt said in a statement released Wednesday.

The steel company announced that it would need the additional personnel to support increased demand for steel after President Trump announced last week that the U.S. would impose tariffs on aluminum and steel imports.

Company leaders praised President Trump for his decision to increase competition among different companies, adding that steel imports threaten this country's economic and national security.
Posted by: Besoeker || 03/08/2018 00:00 || Comments || Link || E-Mail|| [622 views] Top|| File under:
Britain
UK police: Russian ex-spy was attacked with nerve gas, Moscow suspected
[ARABNEWS]

Britannia

on Wednesday said it was sure that the Russian ex-spy was attacked with nerve gas, as Moscow accused politicians and journalists of whipping up anti-Russian sentiment. Earlier,

Interior Minister Amber Rudd said police "know more about the substance" after chairing an emergency government meeting to discuss the case of Sergei Skripal, but did not release any details of what progress had been made.

She also called for "cool heads" over the poisoning, which is already being linked with Russia by British politicians and media.

The 66-year-old Russian, who moved to

Britannia

in a 2010 spy swap, is in a critical condition in hospital along with his daughter Yulia after they collapsed on a bench outside a shopping center in the southwestern English city of Salisbury on Sunday.

"We need to keep a cool head," said Rudd, adding that

Sherlocks

would respond to "evidence, not to rumor."

Police say they are keeping an open mind about what happened, but Foreign Secretary Boris Johnson on Tuesday pointed the finger at Russia.

He noted the "echoes" with the 2006 poisoning in London of former Russian spy and Kremlin critic Alexander Litvinenko, which

Britannia

has blamed on Moscow.

The Kremlin hit back on Wednesday, with foreign ministry spokeswoman Maria Zakharova telling

news hound

s the story "was straight away used to boost an anti-Russian campaign in the media."

Zakharova earlier said Johnson's comments were "wild."

National counter-terrorism police have taken control of the case, citing the "unusual circumstances," and opened a new

scene of the crime

on Wednesday in the nearby town of Amesbury.
Probably only a coincidence for those who believe in such things, but north on the A338 approx 6 kms from where the Colonel and his daughter were found lies Winterbourne Gunner.
Posted by: Fred || 03/08/2018 00:00 || Comments || Link || E-Mail|| [166 views] Top|| File under:
Iraq
Mosul Clean Up Continues: 7 turbans tied up, 3 cops kaboomed, tens of turbans permanently unwound

Seven Islamic State militants apprehended over plots to destabilize Mosul

Nineveh (Iraqinews.com) – An Iraqi official source said on Wednesday that Iraqi troops foiled a terrorist plot by the Islamic State (IS) group to destabilize the situation in Mosul through targeting vital facilities with bombs and assassinating public figures there.

Speaking to the London-based Al-Quds Al-Arabi daily newspaper, the source said, "Security forces arrested a terrorist group made up of seven IS members, who planned to detonate commercial and vital areas in Mosul, as well as assassinating well-placed figures and robbing houses to make the situation in the city unstable."

The source pointed out that the "seven-strong group fled Mosul after Iraqi troops liberated it from terrorism last year," adding that the arrests were made upon accurate intelligence reports.

"The terrorists were arrested with 20 homemade bombs, light weapons and other materials used for making explosives," the source concluded.

Three policemen killed, wounded in bomb blast, northwest of Mosul

Mosul (IraqiNews.com) Two policemen were killed, while a third was injured as a bomb explosion targeted a police patrol in northwest of Mosul, a security source from Nineveh police was quoted saying on Wednesday.

"A bomb targeted a patrol for local police, which took over Badush city, in the wake of confrontations that took place in the city," Cap. Amir Wathiq told BasNews.

"Security troops cordoned off the blast scene and transferred the victims to forensic medicine in Mosul, while the wounded was taken to hospital for treatment. Investigation was conducted," he added.

Armed clashes occurred earlier this week against Islamic State militants, that ended killing eight army personnel in al-Atshana mountain in the city.

Moreover, security troops have confiscated a lorry carrying weapons in the western side of Mosul.

A statement by the Interior Ministry said Nineveh police managed to seize a lorry carrying huge number of weapons at the entrance of al-Quds district, western Mosul.

Tens of Islamic State militants killed as attack repulsed, west of Mosul

Mosul (IraqiNews.com) The pro-government paramilitary troops have announced repelling an attack by Islamic State, killing tens of militants, west of Mosul.

A statement by the media service of al-Hashd al-Shaabi (Popular Mobilization Forces) said, "the fifth brigade foiled, today, a fierce attack by Islamic State against Sinjar town."

"Tens of militants were killed," it added.
Posted by: trailing wife || 03/08/2018 00:00 || Comments || Link || E-Mail|| [283 views] Top|| File under: Islamic State
China-Japan-Koreas
Pistons, PX, petroleum, politics: checking in with Chairman Ye Jianming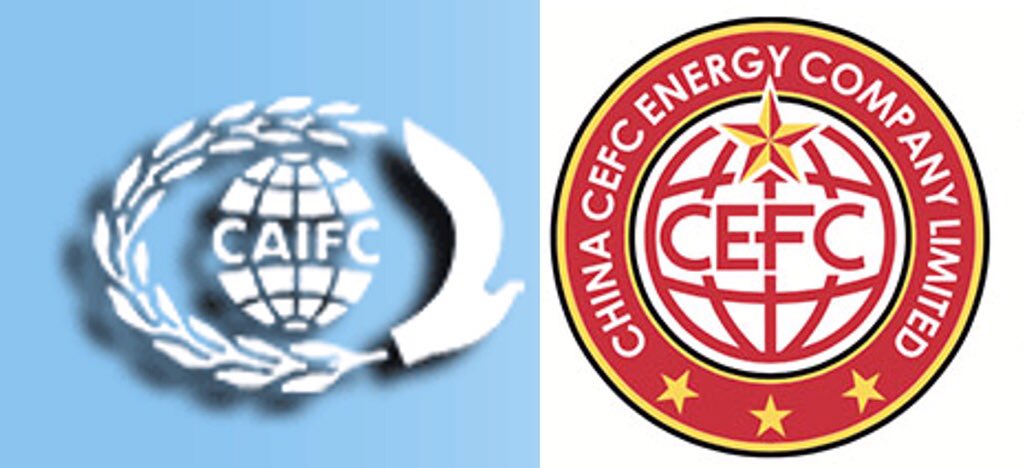 [SouthSeaConversations] PLA-affiliated positions denied, reconfirmed

Chairman Ye granted his interview after Czech journalists highlighted evidence of his ties to the PLA. In particular, they had noted that the 2012 Annual Report of CEFC International Ltd, a Singapore-listed company majority owned by Ye himself, stated that from 2003 to 2005 he served as Deputy Secretary-General of CAIFC, the best-known platform of the Liaison Department of PLA General Political Department (GPD-LD). The GPD-LD is responsible for an area of military political work that has traditionally included externally-directed propaganda and the cultivation of ties with foreign elites in countries the CCP regards as ideologically hostile.

In his Fortune interview, Ye flatly denied any such connection, saying he had been misrepresented, apparently by his own companies:
Continued on Page 49
Posted by: 3dc || 03/08/2018 00:00 || Comments || Link || E-Mail|| [211 views] Top|| File under:
-Lurid Crime Tales-
DOJ Says F&F Documents Withheld by Eric Holder Will Be Released
[Townhall] The Department of Justice announced Wednesday additional documents related to the Operation Fast and Furious scandal during the Obama administration will be released to the House Oversight Committee. The documents were previously withheld by Attorney General Eric Holder, who was voted in civil and criminal contempt of Congress for refusing to turn them over. President Obama invoked executive privilege in June 2012 to prevent their release just hours before the contempt vote was held.

"The Department of Justice under my watch is committed to transparency and the rule of law. This settlement agreement is an important step to make sure that the public finally receives all the facts related to Operation Fast and Furious," Attorney General Jeff Sessions released in a statement.

The Department stated the document release is part of "the conditional settlement agreement, filed in federal court in Washington D.C." and "would end six years of litigation arising out of the previous administration's refusal to produce documents requested by the Committee."

During an interview with Fox and Friends Tuesday, the brother of slain Border Patrol Agent Brian Terry called on the Trump administration to reopen the investigation into the operation and to release previously withheld documents.

"We need to find out the truth, exactly what happened, how it happened, why it happened. We need Mr. Trump, President Trump, to unseal the documents, reverse executive privilege so that we know what happened, and that we can hold the people accountable that are responsible," Kent Terry said.

Terry was murdered by Mexican cartel rip crew members in December 2010. They were carrying guns illegally trafficked by ATF to Mexico through the Fast and Furious program.
Posted by: Besoeker || 03/08/2018 00:00 || Comments || Link || E-Mail|| [371 views] Top|| File under:
Arabia
'Political solution only way to end Yemen conflict': Saudi crown prince and PM May agree
[ARABNEWS]

Britannia

and Soddy Arabia


...a kingdom taking up the bulk of the Arabian peninsula. Its primary economic activity involves exporting oil and soaking Islamic rubes on the annual hajj pilgrimage. The country supports a large number of princes in whatcha might call princely splendor. When the oil runs out the rest of the world is going to kick sand in the Soddy national face...


set out an ambition to build £65 billion ($90.29 billion) of trade and investment ties in coming years, the prime minister's office said on Wednesday, calling the agreement a vote of confidence in the British economy ahead of Brexit.

"The meeting agreed a landmark ambition for around 65 billion pounds of mutual trade and investment opportunities over the coming years, including direct investment in the UK and new Saudi public procurement with UK companies," a spokeswoman from Prime Minister Theresa May's office said in a statement.

"This is a significant boost for UK prosperity and a clear demonstration of the strong international confidence in our economy as we prepare to leave the European Union

...the successor to the Holy Roman Empire, only without the Hapsburgs and the nifty uniforms and the dancing...


Prime Minister Theresa May discussed bilateral relations with Saudi Crown Prince Mohammed Bin Salmani.

The meeting at 10 Downing Street was preceded by a meeting with the Queen Elizabeth at Buckingham palace.

The PM office released a statement detailing the discussion between the two delegations.

PM May and the Saudi crown prince agreed on the importance of working together to counter Iran's destabilising regional activity.

On Yemen, London and Riyadh agreed on the importance of full and unfettered humanitarian and commercial access, including ports access. PM May agreed with Mohammed Bin Salman that a political solution is only way to end the conflict and humanitarian suffering in Yemen.
Posted by: Fred || 03/08/2018 00:00 || Comments || Link || E-Mail|| [151 views] Top|| File under: Houthis
Southeast Asia
Sri Lanka orders social media networks blocked
[FoxNews] An internet company official says the government has ordered popular social media networks blocked across a swathe of central Sri Lanka in an attempt to stop the spread of religious violence.

The official, speaking on condition of anonymity under company policy, said the networks, including Facebook, Instagram, Viber and WhatsApp, were blocked in the central hills, scene of the violence. Outside of that region, though, many people were also unable to access the social media sites.

The government order came as anti-Muslim rioting flared anew, with Buddhist mobs attacking mosques and Muslim-owned shops in at least two towns.

Anti-Muslim riots began Monday after a Buddhist Sinhalese man died after reportedly being attacked by a group of Muslim youths.

Sri Lanka has long been divided between the majority Sinhalese, who are overwhelmingly Buddhist, and minority Tamils who are Hindu, Muslim and Christian.
Posted by: Skidmark || 03/08/2018 00:00 || Comments || Link || E-Mail|| [236 views] Top|| File under:
Afghanistan
Airstrike in Laghman province leaves 7 militants dead
[Khaama (Afghanistan)] At least seven bandidos

murderous Moslems

were killed in an Arclight airstrike conducted in eastern Laghman

...It has a population of about 445,600, which is multi-ethnic and mostly a rural society. During the invasions of Alexander the Great, the area was known as Lampaka, wich is apparently Olde Macedonian for Laghman.The city of Mihtarlam serves as the bucolic capital of the province. The population is half Pashtun, the remainder Tadjik and Pashai. It had a reputionagreat wealth until it was conquered in the tenth century by Abu Mansur Sabuktigin.
He conquered it and set fire to the places in its vicinity which were inhabited by infidels, and demolishing the idol-temples, he established Islam in them, He marched and captured other cities and killed the polluted wretches, destroying the idolatrous and gratifying the Musulmans. After wounding and killing beyond all measure, his hands and those of his friends became cold in counting the value of the plundered property.

province of Afghanistan, according to the local government authorities.

The provincial government in a statement said the airstrike was carried out at around 2pm local time on Tuesday in the vicinity of Alingar district.

The statement further added that a group of

murderous Moslems

was targeted in Sangar Dara area, leaving at least seen dead.

Key members of the anti-government armed

Death Eater

groups identified as Zurmat, Janan, Pahlawan, and Hejrat were among those killed, the statement added.

According to the local authorities, at least three bandidos

murderous Moslems

were also

maimed

in the airstrike.

The bandidos

murderous Moslems

killed in yesterday's air raid were involved in major terrorist related activities in Alingar and other parts of the province, the statement said.

In the meantime, the provincial government said a new operation (Operation 23 of Silab-1) was launched in Alingar district few days ago.

Several bandidos

murderous Moslems

have been killed or

maimed

the operations so far, the provincial government said, adding that dozens of improvised

bomb

s have also been confiscated.


Posted by: Fred || 03/08/2018 00:00 || Comments || Link || E-Mail|| [234 views] Top|| File under: Taliban
Coordinated attack on Spin Boldak police commandment in Kandahar
[Khaama (Afghanistan)] A group of

Death Eaters

have launched a coordinated attack on the police commandment of Spin Boldak district in southern Kandahar province.

Preliminary reports indicate at least four people were killed in the attack and a number of others have been

maimed

.

The local security officials confirm the

murderous Moslems

detonated a

cycle of violence

bomb near the police commandment to open the way for the remaining

Death Eaters

to launch the attack on the compound.

It is yet not clear if the

kaboom

was a suicide kaboom
or not but a security source says two

coppers

have

bit the dust

in the attack and two others were

maimed

.

The source further added that two

murderous Moslems

have also been killed in the attack while one of them still resist the security forces and exchange fire.


Posted by: Fred || 03/08/2018 00:00 || Comments || Link || E-Mail|| [242 views] Top|| File under: Taliban
Syria-Lebanon-Iran
Strikes hit battered Ghouta as death toll hits 800
[DAWN] Heavy air strikes and

festivities

shook the Syrian rebel enclave of Eastern Ghouta on Tuesday, as

La Belle France

and

Britannia

called for an emergency UN Security Council meeting on the escalating violence.

Eight hundred civilians ‐ including at least 177 children ‐ have been killed since Russia-backed regime forces launched an assault on the besieged enclave outside Damascus on Feb 18, the Syrian Observatory for Human Rights said in its latest

corpse count

.

Bombardment and

festivities

in Eastern Ghouta, the last major rebel stronghold near Damascus have persisted despite a month-long ceasefire demanded by the Security Council more than a week ago.

At least 19

non-combatants were killed

on Tuesday, according to the Syrian Observa­tory, a

Britannia

-based monitor.

The relentless attacks prom­­­pted

La Belle France

and Brit­ain to request an emergency meeting of the top UN body, expected to gather on Wed­nesday, to discuss the ceasefire's failure to take hold.

Government troops have advanced rapidly across farmland in Eastern Ghouta in the past week and had wrested control of 40 percent of the enclave as of early Tuesday.

In the enclave's main town of Douma, air strikes have reduced homes to piles of rubble on both sides of the road.

Exhausted civil defence workers on Tuesday took advantage of a few hours of calm to dislodge the body of a resident, killed in bombardment several days ago, from a collapsed building.

Rebels fire mortars
Other civilians used the lull in air strikes to venture out from cellars to gather a few necessities from what was left of their homes.

Some gathered the pieces of furniture smashed in the raids to use as fuel or sell to their neighbours.

In Hammuriyeh, air stri­kes were continuing to pummel the town on Tuesday.

The raids came after around 18 people suffered breathing difficulties in the town following a strike there late Monday, the Observatory reported.

It had no firm word on the cause.

Eastern Ghouta's around 400,000 residents have lived under government siege since 2013, facing severe shortages of food and medicines even before the latest offensive began.

Forty-six aid trucks entered Eastern Ghouta on Monday for the first time since the offensive started, but had to cut short their deliveries and leave due to heavy bombardment.

The UN Human Rights Council on Monday ordered

Sherlocks

to examine the latest violence in the enclave.
Posted by: Fred || 03/08/2018 00:00 || Comments || Link || E-Mail|| [237 views] Top|| File under: Govt of Syria
China-Japan-Koreas
Two Koreas to hold summit, North ready for denuclearisation talks: Seoul
[DAWN] The leaders of North and South Korea will hold a historic summit in the Demilitarised Zone next month after Pyongyang expressed willingness to give up its nuclear weapons in exchange for security guarantees, Seoul said on Tuesday.

The North is open to "frank" talks with the United States on denuclearisation and would suspend missile and nuclear tests while dialogue was under way, the South's national security adviser Chung Eui-yong said after returning from a meeting in Pyongyang with leader Kim Pudge Jong-un


...the overweight, pouty-looking hereditary potentate of North Korea. Pudge appears to believe in his own divinity, but has yet to produce any loaves and fishes, so his subjects remain malnourished...


. US President Donald Trump


...New York real estate developer, described by Dems as illiterate, racist, misogynistic, and what ever other unpleasant descriptions they can think of, elected by the rest of us as 45th President of the United States...


gave a cautious welcome to the announcement.

"Possible progress being made in talks with
North Korea," Trump tweeted.

"For the first time in many years, a serious effort is being made by all parties concerned." "The World is watching and waiting! May be false hope, but the US is ready to go hard in either direction!"

North Korea is subject to multiple rounds of UN Security Council sanctions over its atomic and ballistic missile programmes, and has long insisted that its "treasured sword" is not up for negotiation. But it is willing to abandon the programmes if its national security ‐ and that of its leadership ‐ is guaranteed, Chung said.

That remains a high threshold ‐ Pyongyang has considered itself at risk of invasion by the United States since the Korean War ended in a ceasefire in 1953, leaving the two technically still at war. But Chung said Kim is willing to discuss denuclearisation in talks with Washing­ton, which could be the crucial concession needed to enable a dialogue.


Posted by: Fred || 03/08/2018 00:00 || Comments || Link || E-Mail|| [173 views] Top|| File under: Commies
India-Pakistan
'It's too late to apologise,' SC tells Shahid Masood after JIT terms allegations baseless
[DAWN] The Chief Justice of Pakistain (CJP) Mian Saqib Nisar on Wednesday refused to accept a verbal apology from News One Anchorperson Dr Shahid Masood for his startling allegations against the convicted rapist and murderer of six-year-old Zainab in Kasur.

The anchorperson had claimed during a late night show in January that convict Imran Ali was a member of a pornography gang which also includes a Punjab
1.) Little Orphan Annie's bodyguard
2.) A province of Pakistain ruled by one of the Sharif brothers
3.) A province of India. It is majority (60 percent) Sikh and Hindoo (37 percent), which means it has relatively few Moslem riots....
minister. During earlier hearings of the case, Masood had also told the court that the suspect has 37 foreign accounts.

The court today told Dr Masood that it was too late now to apologise after a joint investigation team (JIT) probing his allegations revealed last week that all 18 of the claims made by the anchorperson were false and baseless, and that there was no evidence for any of the allegations made by him.

"In your programme you said that you should be hanged if your allegations are proven incorrect," Justice Nisar reminded the anchorperson.

Dr Masood's counsel said that his client was prepared to do whatever the court asked of him. Following this, the anchorperson verbally apologised twice, but the court refused to accept his apologies.

"Some people had suggested you should apologise in [an earlier hearing in] Lahore," the CJP said. "The time for an apology has now passed," Justice Nisar said, adding that Dr Masood could continue contesting the case if he wished.


Posted by: Fred || 03/08/2018 00:00 || Comments || Link || E-Mail|| [162 views] Top|| File under: Govt of Pakistan
Hair they come again
[DAWN] LET'S suppose a barber is constrained by certain factors, or his own beliefs for that matter, to refuse certain services to his clientele.

However unusual this situation may be, the barber can simply convey his decision to the client at the salon. It is simple.

But under what compelling circumstances would hairdressers ‐ in fact a whole barbers' organization ‐ purportedly numbering in the thousands, hold a news conference to announce such a decision? Just as the practitioners in Khyber-Pakhtunkhwa declare that, from now on, they will not trim beards or hair in the French or English style, the question is raised about the kind of social pressure they must face for matters to come to this point.

The pressure had been building up ‐ without any intervention from anyone, least of all the government.

It has indeed been a sustained campaign peppered along the way with incidents in which a district in one province expresses its disapproval of haircuts seen as 'unIslamic', only to have its views echoed in another province.

In what is not a surprise, quite often the ban is supported by a senior, local official who is not just content with backing it morally, but who actually signs the letter asking barbers to behave, making it a governmental decree, as happened in a Balochistan



...the Pak province bordering Kandahar and Uruzgun provinces in Afghanistan and Sistan Baluchistan in Iran. Its native Baloch propulation is being displaced by Pashtuns and Punjabis and they aren't happy about it...


district.

It is these small victories that embolden those wanting to impose a strict 'religious' code.

Those who oppose them can face dire consequences, especially in the absence of a state that is unwilling to, or incapable of, playing its due role.

While announcing the restrictions, the association of KP hairdressers made an exception for foreigners ‐ mainly Chinese nationals ‐ working in the province, but obviously the fears that more and more stringent rules may follow a successful implementation of the hair and beard ban are based on genuine concerns.

The question is, who can stop the juggernaut once it is set in motion and is fed on something as emotive as faith?


Posted by: Fred || 03/08/2018 00:00 || Comments || Link || E-Mail|| [338 views] Top|| File under: Govt of Pakistan
Europe
Nissan in talks to buy France's Renault stake in merger prelude
[ARABNEWS] Renault and alliance partner Nissan are discussing plans for a closer tie-up in which the Japanese carmaker would acquire the bulk of the French state's 15 percent Renault holding, people close to the matter told

Rooters

.

The carmakers are in talks with government officials over proposals by Renault-Nissan boss Carlos Ghosn that would see

Gay Paree

give up influence at Renault and the French carmaker relinquish control over Nissan, according to three sources.

But any deal still faces significant hurdles ‐ not least its extreme political sensitivity in

La Belle France

‐ and has yet to win government approval, they said. To do so, it must balance French and Japanese interests, avoiding the appearance of a takeover.
Posted by: Fred || 03/08/2018 00:00 || Comments || Link || E-Mail|| [234 views] Top|| File under:
Arabia
Al Jazeera Arabic slammed for 'normalizing terrorism' over Burkina Faso attack coverage
[ARABNEWS] Al Jazeera Arabic has come under fire for "normalizing terrorism" in its coverage of an attack on the French embassy in Burkina Faso


...The country in west Africa that they put where Upper Volta used to be. Its capital is Oogadooga, or something like that. Its president is currently Blaise Compaoré, who took office in 1987 and will leave office feet first, one way or the other...


Two attacks in the capital Ouagadougou, one of them targeting the French embassy, left 16 dead and at least 80

maimed

last week. An affiliate of al-Qaeda

grabbed credit

.

Ghanem Nuseibeh, founder of Cornerstone Global, a management consultancy focused on the Middle East, claims Al Jazeera reporting on the Burkina Faso terrorist attack was skewed.

"Al Jazeera Arabic . . . refuses to call al-Qaeda "terrorists," instead says "whom authorities describe as terrorists," he tweeted. "Common with Al Jazeera normalizing terrorism in eyes of its readers."

Soddy Arabia


...a kingdom taking up the bulk of the Arabian peninsula. Its primary economic activity involves exporting oil and soaking Islamic rubes on the annual hajj pilgrimage. The country supports a large number of princes in whatcha might call princely splendor. When the oil runs out the rest of the world is going to kick sand in the Soddy national face...


, Bahrain, the UAE and Egypt cut ties with Qatar

...an emirate on the east coast of the Arabian Peninsula. It sits on some really productive gas and oil deposits, which produces the highest per capita income in the world. They piss it all away on religion, financing the Moslem Brotherhood and several al-Qaeda affiliates. Home of nutbag holy manYusuf al-Qaradawi...
last June claiming the country supported international terror networks and that the Doha-based Al Jazeera broadcaster was a propaganda tool of that support.

Qatar and Al Jazeera deny the claims.

Abdellatif El-Menawy, an Egyptian media analyst, said the coverage of the attack served as a reminder that "Aljazeera has always been a platform for al-Qaeda."

After the Sept. 11, 2001 terror attacks in the US, Al Jazeera's Arabic-language channel was accused of being a "mouthpiece" for the late Osama bin Laden

... who is now among the dear departed, though not among the dearest...


, because of its willingness to air al-Qaeda video messages and what was perceived by some as an anti-American bias.
Posted by: Fred || 03/08/2018 00:00 || Comments || Link || E-Mail|| [161 views] Top|| File under: Govt of Qatar (MB)
Israel-Palestine-Jordan
Arab FMs affirm Jerusalem as future Palestinian capital
You and what army, O Palestinians?

[ARABNEWS] Arab foreign ministers insisted on Wednesday that Jerusalem must be the capital of a future Paleostinian state, even as the US prepares to move its embassy there in a step that has angered the Arab world.

A ministerial meeting held in the Egyptian capital Cairo brought together foreign ministers from the Arab League


...an organization of Arabic-speaking states with 22 member countries and four observers. The League tries to achieve Arab consensus on issues, which usually leaves them doing nothing but a bit of grimacing and mustache cursing...


member-states. It came amid a wave of anger at US President Donald Trump


...New York real estate developer, described by Dems as illiterate, racist, misogynistic, and what ever other unpleasant descriptions they can think of, elected by the rest of us as 45th President of the United States...


's decision in December to recognize Jerusalem as Israel's capital and move the embassy there, sparking protests in the West Bank and

Gazoo

Strip at the time.

In their final statement, the ministers endorsed a peace plan presented by Paleostinian President the ineffectual Mahmoud Abbas

... a graduate of the prestigious unaccredited Patrice Lumumba University in Moscow with a doctorate in Holocaust Denial...


to the United Nation Security Council in February and his call for an international peace conference by mid-2018 with the key goals of full UN membership for the state of Paleostine and a timeframe for a two-state solution.

The plan calls for mutual recognition by the states of Israel and Paleostine based on 1967 borders, and formation of "an international multilateral mechanism" to assist the two parties in resolving all final status issues and implementing them within a set time frame.

"The Arab league has already decided to stand against the negative consequences of the American dangerous and illegal decision of moving the US embassy from Tel Aviv to Jerusalem and recognizing the occupied city as a capital of Israel," said Arab League chief Ahmed Aboul-Gheit in a televised

presser

.
Posted by: Fred || 03/08/2018 00:00 || Comments || Link || E-Mail|| [413 views] Top|| File under:
Europe
Third woman accuses grand son of Muslim Brotherhood founder Tariq Ramadan of rape
[ARABNEWS] A third woman has accused Tariq Ramadan, the grand son of the

Moslem Brüderbund

's founder of rape, a month after he was indicted over similar charges and remanded into custody, judicial sources told AFP on Wednesday.

The French

Moslem

woman, who wants to remain anonymous and uses the pseudonym "Marie," claims to have suffered multiple rapes in

La Belle France

, Brussels and London between 2013 and 2014.

She has accused Ramadan, 55, of subjecting her to violent and sexually degrading acts during a dozen meetings, often in hotels at the sidelines of conferences.

"Marie tried in vain to escape the influence of Mr. Ramadan who did not stop threatening her," according to a judicial source, discussing the period between February 2013 and June 2014.

Ramadan, a scholar, and Oxford University professor whose grandfather founded Egypt's

Moslem Brüderbund

movement, was detained on February 2 over charges he raped two

Moslem

women in

La Belle France

, which he denies.

French authorities ordered Ramadan to be placed

in jug

after he was charged, judging him a flight risk.

His lawyers unsuccessfully proposed handing over his Swiss passport, bail of 50,000 euros ($62,000) and daily check-ins at a

cop shoppe

to secure his release.
Posted by: Fred || 03/08/2018 00:00 || Comments || Link || E-Mail|| [158 views] Top|| File under: Muslim Brotherhood
-Signs, Portents, and the Weather-
Man chops off son's hand for watching too much porn
[ARABNEWS] A teenager's penchant for porn led to his father chopping off his hand in a fit of rage, UAE-based national Gulf News reported.

The horrific incident happened in India after Mohammad Abdul Qayyum Qureshi warned his son over constantly watching pornography on his smart phone.

The man had previously told his son that he wanted him to stop watching the blue movies, but the 19-year-old persisted and an argument erupted, the report added.

The young man left the family home, but later returned and the argument continued. The argument grew so fierce that the son bit his father's hand.

The father, who works as a butcher, pulled out one of his knives and chopped his son's hand off, he then presented himself to local police.

Now police have said they want to charge the man with attempted murder.


Posted by: Fred || 03/08/2018 00:00 || Comments || Link || E-Mail|| [326 views] Top|| File under:
Government
Governor says Trump administration waging war against California
SACRAMENTO (Reuters) - California Governor Jerry Brown on Wednesday accused President Donald Trump's administration of declaring war on the most populous U.S. state after the Justice Department sued to stop policies that protect illegal immigrants against deportation. The Democratic governor made the charge shortly after Attorney General Jeff Sessions, in a speech in the state capital, intensified the Republican administration's confrontation with California. Sessions accused California of obstructing federal immigration enforcement efforts and vowed to stop the state's defiance.

Sessions addressed a law enforcement group in Sacramento a day after the Justice Department filed suit against California, Brown and the state's Democratic attorney general over so-called sanctuary policies that shield illegal immigrants.

"California absolutely, it appears to me, is using every power it has - powers it doesn't have - to frustrate federal law enforcement. So you can be sure I'm going to use every power I have to stop them," Sessions, the top U.S law enforcement officer, said in his speech.

Brown called the attorney general's trip to California a political stunt and his description of California's laws a lie.

"Like so many in the Trump administration, this attorney general has no regard for the truth," Brown told reporters, adding that the laws were crafted with input and support from California police chiefs. "This is basically going to war against the state of California."

Brown in October signed into law a bill that prevents police from inquiring about immigration status and curtails law enforcement cooperation with immigration officers.

Sessions said U.S. Immigration and Customs Enforcement (ICE) agents carry out federal law and that "California cannot forbid them or obstruct them in doing their jobs."

"In recent years, the California legislature has enacted a number of laws designed to intentionally obstruct the work of our sworn immigration enforcement officers, to intentionally use every power the legislature has to undermine the duly-established immigration law of America," Sessions told a California Peace Officers Association conference.

The lawsuit, filed late on Tuesday in federal court in Sacramento, takes aim at three state laws passed last year that the Justice Department contends violates the U.S. Constitution and the supremacy of federal law over state law.

Trump has made fighting illegal immigration and cracking down on illegal immigrants already in the United States a signature issue, first as a candidate and now as president. Part of that effort involves a Justice Department crackdown on primarily Democratic-governed cities and states that Sessions calls "sanctuaries" that protect illegal immigrants from deportation.

'Law Of The Land'
"Immigration law is the province of the federal government," Sessions said.

"There is no nullification. There is no secession. Federal law is the supreme law of the land," Sessions added.

Other leading California Democrats also blasted the Trump administration.

U.S. Senator Dianne Feinstein said the administration is simply looking to score points with Trump's political supporters. "ICE should not be targeting parents who have lived in this country for decades, arresting them as they take their children to school," Feinstein said in a statement.

Sessions singled out Democratic Oakland Mayor Libby Schaaf, accusing her of actively seeking to help illegal immigrants avoid ICE.

Last month, Schaaf issued a statement alerting local residents that ICE was preparing to conduct an operation in the area, saying it was her moral obligation. A few days later, ICE announced the arrest of more than 150 people for immigration violations in the San Francisco-Oakland area, saying about half had additional criminal convictions.

The White House has called Schaaf's actions "outrageous" and said the Justice Department was reviewing the matter.

"Here's my message for Mayor Schaaf: How dare you. How dare you needlessly endanger the lives of law enforcement officers to promote your radical open-borders agenda," Sessions said on Wednesday.

Sessions also called Democratic California Lieutenant Governor Gavin Newsom an embarrassment for supporting the mayor's actions.


And courtesy of Skidmark:

Sessions unloads on California Dems for 'radical, open borders agenda'

[FoxNews] Attorney General Jeff Sessions on Wednesday unloaded on California Democrats who push a "radical, open borders agenda," as his Justice Department sued the state over its immigration policies -- warning that there "will be no secession."

Sessions spoke at an event for California law enforcement and a day after the Justice Department announced it was filing a lawsuit against the "sanctuary city" state over three pieces of legislation that it said interferes with federal immigration policy.

In his remarks, Sessions noted "worrisome" trends as violent crime increased in 2014 and 2015, particularly a surge in homicide and drug availability. He said that a lawful immigration system was part of tackling such trends.

Sessions said that while America admits the highest number of legal immigrants in the world, the American people deserve a legal, rational immigration system that protects the nation and preserves the national interest.

"It cannot be the policy of a great nation to reward those who unlawfully enter its country with legal status, Social Security, welfare, food stamps, and work permits and so forth. How can this be a sound policy?" he asked.

"Meanwhile, those who engage in this process lawfully and patiently and wait their turn are discriminated against, it seems, at every turn."

Turning to California, he described "open borders" policies that refuse to apprehend and deport illegal immigrants as a "radical, irrational idea that cannot be accepted" and rejected the right of states to obstruct federal immigration law.

"There is no nullification. There is no secession," he said. "Federal law is the supreme law of the land. I would invite any doubters to go to Gettysburg, or to the tombstones of John C. Calhoun and Abraham Lincoln."

He then tore into Oakland Mayor Libby Schaaf, who tipped off the public to an immigration raid in the San Francisco Bay Area last week -- a move he said led to as many 800 illegal immigrants evading capture and put both residents and law enforcement at risk.

In defending the lawsuit, he accused California lawmakers of passing laws that are not only unconstitutional, but also a "plain violation of federal statute and common sense."

"Importantly, these laws are harmful to Californians, and they're especially harmful to our law enforcement," he said.
Posted by: 746 || 03/08/2018 00:00 || Comments || Link || E-Mail|| [501 views] Top|| File under:
Science & Technology
Google working with Pentagon on using AI for drone improvement
[RT spit] Ubiquitous IT giant Google has silently inked a partnership with the Department of Defense to militarize artificial intelligence and machine learning technologies, reinvigorating fears of a Terminator-style apocalyptic scenario.

Google has been secretly working with the Pentagon in order to help its 1,100-strong fleet of drones to detect images, faces, and behavioral patterns, and plans to scour through massive amounts of video footage in order to improve bombing accuracy for autonomous drones. The endgame is to improve combat performance by automating the decision-making process in locating and targeting combatants, The Intercept reported on Tuesday.

Project Maven was launched in April 2017 to establish an "Algorithmic Warfare Cross-Functional Team," which advocates using sophisticated algorithm-based technologies to combat rising "competitors and adversaries".
Posted by: Skidmark || 03/08/2018 00:00 || Comments || Link || E-Mail|| [216 views] Top|| File under:
Home Front: Culture Wars
Hit job on conservative family reveals how low journalists will go and other media madness
[FoxNews] Journalism can do great things or awful ones. The Daily Beast's Taylor Lorenz took the awful route. She decided to out the social media famous daughters of a prominent conservative woman – Pamela Geller.

There's an enormous problem with that. Geller is publisher of The Geller Report, the author of "Fatwa: Hunted in America" and a vocal critic of radical Islam. She was targeted by armed radical Muslims in Garland, Texas, where police saved her and others from the attack and killed the two Islamic terrorists. Connecting her to her daughters puts them at risk, too.

No one at The Daily Beast seems to care about that point.

What Lorenz did was endanger the four sisters who, in her words, "have gone to great lengths to conceal their connection to their mother." Why? Because: "None of the girls have spoken out or denounced their mother's extremist views."

That's it. Lorenz set out to destroy these four young women as a way of harming their mother by digging through old posts and humiliating them. Because that's the way the left plays the game now. Then she proceeded to tweet as she caused them harm, costing them business connections. Here's The Daily Beast quick to note just one example: "Oath cancels show starring Muslim-hater Pamela Geller's Instagram-star daughters."

The story went viral as all awful journalism tends to do. Cosmo, Variety, TMZ and others all followed with stories. Not because of a few stupid things the young women might have said, but because the left is going after Geller.

The article attacked Geller's comments as "racist, Islamophobic." That apparently gave Lorenz carte blanche to do anything to the family. But she also cited the discredited Southern Poverty Law Center (SPLC) to make her bogus point.

Even Politico called the SPLC out for straying from its roots as a legitimate civil rights organization. And National Review gutted it in a new article. The SPLC is the same group that attacked respected scholar Christina Hoff Sommers from the American Enterprise Institute in its report on "Male Supremacy."

What Lorenz did was far worse. Someone should have introduced her to the Society of Professional Journalists Code of Ethics, which includes a whole section urging that journalists "minimize harm." It further adds: "Weigh the consequences of publishing or broadcasting personal information."

As in this case, where the consequences now mean these young women have become potential targets for ISIS. But Lorenz didn't care. She got to hurt Geller, jeopardize the lives of her daughters, make the left happy and help make a name for herself. Impressive, if you can live with yourself.
Posted by: Skidmark || 03/08/2018 00:00 || Comments || Link || E-Mail|| [342 views] Top|| File under:
Europe
Germany extends military missions in Iraq, Afghanistan, Mali
[IsraelTimes] Germany is extending six overseas military missions, including its longrunning operation in Afghanistan.

The Cabinet agrees to increase the maximum number of troops deployed as part of the international "Resolute Support" mission by 320 to 1,300.

The German army has its headquarters in Afghanistan in the northern city of Mazar-e-Sharif and a large base near the central city of Kunduz.

Government

front man

Steffen Seibert says the number of German troops involved combating the Islamic State
...formerly ISIS or ISIL, depending on your preference. Before that al-Qaeda in Iraq, as shaped by Abu Musab Zarqawi. They're very devout, committing every atrocity they can find in the Koran and inventing a few more. They fling Allah around with every other sentence, but to hear the pols talk they're not really Moslems....
group in Iraq will be reduced to 800, but the military training mission will be expanded to include the Iraqi army. Previously training was only provided to Kurdish forces fighting IS.

The Cabinet also extends the German military's missions in Mali, Darfur, South Sudan and the NATO


...the North Atlantic Treaty Organization. It's headquartered in Belgium. That sez it all....


-led "Sea Guardian" operation in the Mediterranean.
Posted by: trailing wife || 03/08/2018 00:00 || Comments || Link || E-Mail|| [162 views] Top|| File under:
Africa North
Egyptian court places 319 Ansar Beit Al-Maqdis members on terror list
[AlAhram] A Cairo criminal court placed on Wednesday 319 defendants who are members of the

ISIS

affiliate Ansar Beit al-Maqdis terrorist organization on the country's terror list.

The defendants are charged in a 2017 case with adopting the ideology of the

ISIS

terrorist group, carrying out terrorist attacks, as well as accusing members of the Armed Forces, police, and Christians of being infidels as a justification for killing them.

The court also removed 14 people from the terror list in a 2014 terrorism-related case.

The 14 people cleared were among 1,538

Moslem Brüderbund

members accused of providing financial assistance to Ansar Beit al-Maqdis.
Posted by: trailing wife || 03/08/2018 00:00 || Comments || Link || E-Mail|| [154 views] Top|| File under: Ansar Bayt al-Maqdis (IS)
Iraq
Three Islamic State suicide attackers killed in operation, south of Salahuddin
Salahuddin (IraqiNews.com) Three Islamic State
...formerly ISIS or ISIL, depending on your preference. Before that al-Qaeda in Iraq, as shaped by Abu Musab Zarqawi. They're very devout, committing every atrocity they can find in the Koran and inventing a few more. They fling Allah around with every other sentence, but to hear the pols talk they're not really Moslems....


suicide kaboom

ers have been killed in an operation in south of Salahuddin province, Shiite militias announced on Wednesday.

"After information was collected about the presence of

jacket wallah

s in a rest house in Jazirat al-Is-haqi region, combat troops headed toward the rest house and cordoned it," a statement by Saraya al-Salam militias said.

"Clashes lasted for 15 minutes, during which troops managed to kill the suicide attackers. No casualties were reported among the civilians," it added.
Posted by: trailing wife || 03/08/2018 00:00 || Comments || Link || E-Mail|| [238 views] Top|| File under: Islamic State
Europe
Gang leader will not be deported: Danish High Court
[TheLocal.dk] The leader of an organised crime gang known as 'Loyal to Familia' (LTF) will not be deported from Denmark, the country's Østre Landsret high court decided on Monday.

Shuaib Khan has avoided deportation after the higher court upheld a sentence of suspended deportation in a case relating to threats made against a police officer.

The gang leader's custodial sentence was also reduced to 60 days, which have already been served.

In October, the LTF leader was sentenced to three months in prison and suspended deportation. Both Khan and the Danish Prosecution Service appealed that decision.

Deputy state prosecutor Ander Riisager had requested deportation and a six-year ban on re-entering the country for Khan, who is a citizen of Pakistain.

Defence lawyer Michael Juul Eriksen said the threats made by his client did not constitute a basis for expulsion.

"This case should not be given extra importance because of the political desire to have my client deported," Eriksen said in court Monday.

The incident in question occurred during a police search conducted at an address in the Nørrebro neighbourhood of Copenhagen last summer.

Khan was initially remanded

in jug

for 17 days at a preliminary hearing at Copenhagen City Court after being accused of threatening police during a search of around ten members of the LTF group on July 31st.

On being searched by a police officer, Khan said to another group member "remember his face", while also telling the officer to "mind your back" and encouraging other gang members to take photos of him, the prosecution said at the preliminary hearing.

The LTF leader was not present as the decision over the appeal was reached at the Østre Landsret court on Monday.

The appeal assessed by the higher court did not assess Khan's guilt, but solely the punishment.

Khan, who was born and raised in Denmark, has spent long periods of his adult life in prison.

The gang leader's father appeared in court as a witness at an earlier a stage of the appeal. He denied that the family has a close connection to Pakistain.
Posted by: trailing wife || 03/08/2018 00:00 || Comments || Link || E-Mail|| [256 views] Top|| File under: Moslem Colonists
Science & Technology
World's largest plane with 2 cockpits, 28 wheels and 6 jet engines could launch astronauts into space on a Shuttle-sized rocket
[Mail] The world's largest plane could be used to launch a secretive Shuttle-sized rocket codenamed 'Black Ice' into space, according to its creator.

Stratolaunch has a wingspan longer than a football field and comes equipped with two cockpits, 28 wheels and six engines normally used to power 747 jumbo jets.

It will be used to transport rockets carrying satellites and other objects into the Earth's upper atmosphere, where they will blast off into space.

One such payload, Black Ice, will be designed to last at least three days in the harsh environment of space and will be around the same size as the Space Shuttle used by Nasa until 2011.

It could run supplies to the International Space Station, deliver science experiments into orbit and - once it has been deemed safe enough - even carry astronauts into space.
Posted by: Skidmark || 03/08/2018 00:00 || Comments || Link || E-Mail|| [564 views] Top|| File under:
Arabia
Saudi soldiers,mercenaries killed in Najran, Asir
[SABANEWS.NET] Dozens of Saudi soldiers and mercenaries were killed on Wednesday in separate operations by the units of the army and popular forces in Asir, Najran and Jizan province, a military official told Saba.

The units of the army and popular forces carried out a unique operation on al-Dhabaa military site in Najran, resulting in the killing and injuring dozens of the Saudi army and burning weapons store in the site, said the official.

Meanwhile,


...back at the barn, Bossy had come up with a new idea, one that didn't involve kerosene...


the army sniped three of the enemy soldier mercenaries in front of Alab border crossing in Asir, also the artillery shells hit the mercenaries gatherings east Sabahtal mountain.

Furthermore, the artillery and missile force of the army and popular forces shelled gatherings of Saudi soldiers and their mercenaries in al- Mawsem gate, al- Ramdhah and al- Tiwal border crossing in Jizan, causing direct casualties.

15 Saudi-led airstrikes hit Hajjah

Army's artillery shells mercenaries' sites in Medi
Posted by: Fred || 03/08/2018 00:00 || Comments || Link || E-Mail|| [258 views] Top|| File under: Houthis
India-Pakistan
Policeman protecting members of Hazara community in Quetta gunned down
[DAWN] A policeman was

bumped off

and another injured when their vehicle was attacked in Quetta's Hazar Ganji area on Wednesday.

Police said

person or persons unknown

shot up

a police vehicle guarding fruit sellers belonging to the Hazara community, who were commuting from Hazar Ganji to Hazara Town.

The assailants escaped unhurt from the site of the attack, police sources said.

Police and other law enforcement personnel reached the spot as an investigation was launched into the attack.

Police described the act as a

assassination

, the sources added. There was no immediate claim of responsibility.


Posted by: Fred || 03/08/2018 00:00 || Comments || Link || E-Mail|| [236 views] Top|| File under: Lashkar e-Jhangvi
LHC restrains Punjab govt, centre from arresting JuD chief Hafiz Saeed
[DAWN] The Lahore High Court (LHC) on Wednesday directed the federal and Punjab
1.) Little Orphan Annie's bodyguard
2.) A province of Pakistain ruled by one of the Sharif brothers
3.) A province of India. It is majority (60 percent) Sikh and Hindoo (37 percent), which means it has relatively few Moslem riots....
governments not to arrest or put Jamaat-ud-Dawa


...the front organization of Lashkar-e-Taiba...


chief Hafiz Saeed



...founder of Lashkar-e-Taiba and its false-mustache offshoot Jamaat-ud-Dawa. The United Nations declared the JuD a terrorist organization in 2008 and Hafiz Saeed a terrorist as its leader. Hafiz, JuD and LeT are wholly-owned subsidiaries of the Pak intel apparatus, so that amounted to squat...


under house arrest until further orders, DawnNewsTV reported.

Saeed on Jan 23 moved the court against his possible arrest, arguing that the government, under alleged pressure from the United States and India, wanted to arrest him. The court had directed the governments not to arrest him, and ordered them to submit their replies regarding the petitioner's allegations.

The centre and Punjab governments, however, failed to submit their replies, and in today's hearing requested the court for more time to do so.

The court expressed dismay over the respondents' failure to comply with orders, and Justice Ameenuddin Khan, who heard the case today, directed the counsel for both governments to file replies in the case by April 4.


Posted by: Fred || 03/08/2018 00:00 || Comments || Link || E-Mail|| [159 views] Top|| File under: Lashkar e-Taiba
China-Japan-Koreas
North Korea offer for talks a defining challenge for outspoken Trump
[DAWN]
North Korea's surprise offer of nuclear talks has thrown Donald Trump


...New York real estate developer, described by Dems as illiterate, racist, misogynistic, and what ever other unpleasant descriptions they can think of, elected by the rest of us as 45th President of the United States...


the biggest global challenge of his administration and prompted a rare show of restraint from the usually outspoken United States' (US) president.


Carrot-stick-carrot-stick...


Perched in the Oval Office, the 71-year-old president was uncharacteristically cautious.

"I don't want to talk so much about things that we don't know yet," he said, holding out for clarity about a seemingly enticing offer from Pyongyang.

Details are still sketchy, but North Korea gave word it may be willing to freeze provocative weapons tests in return for talks with the US.

Kim Pudge Jong-un


...the overweight, pouty-looking hereditary potentate of North Korea. Pudge appears to believe in his own divinity, but has yet to produce any loaves and fishes, so his subjects remain malnourished...


, the North's leader, may even be willing to scrap nuclear weapons if Washington takes regime change and military action off the table.

Later this week officials from South Korea, who brought the message from Kim, as well as officials from Japan and the US, will huddle in Washington to compare notes.


Posted by: Fred || 03/08/2018 00:00 || Comments || Link || E-Mail|| [203 views] Top|| File under: Commies
India-Pakistan
Pak violence drops for third straight year: report
[DAWN] Deaths and injuries linked to militancy have dropped in Pakistain for the third consecutive year, with 21 per cent fewer incidents in 2017 than in the previous year, a security think-tank says.

Some 2,057 people were killed and 2,074

maimed

for a total of 4,131 casualties over the year, according to a report by the Islamabad-based Centre for Research and Security Studies read on Wednesday. That continued the trend from 2016, in which 2,613 people

bit the dust

due to violence and 1,714

were maimed

. In 2015, 4,647 people were killed and 1,927 injured, the group's figures show.

The dramatic improvement in security came after the army launched an operation in June 2014 to wipe out

myrmidon

bases in the northwestern tribal areas and end a bloody insurgency that has cost thousands of civilian lives since 2004.

It has involved a series of military offensives as well as some attempts to block the

myrmidon

s' sources of funding. Those efforts were in the spotlight again when a global terror financing monitor voted last month to put Pakistain on a watchlist.


Posted by: Fred || 03/08/2018 00:00 || Comments || Link || E-Mail|| [146 views] Top|| File under: Govt of Pakistan
Israel-Palestine-Jordan
Palestinian parliament to convene for rare session next month, PLO official says
[ARABNEWS] The Paleostinian parliament will convene next month for a rare session and discuss US President Donald Trump


...New York real estate developer, described by Dems as illiterate, racist, misogynistic, and what ever other unpleasant descriptions they can think of, elected by the rest of us as 45th President of the United States...


's recognition of Jerusalem as Israel's capital, a US policy change that outraged Paleostinians, an official said on Wednesday.

The 700-member body last met in 2009, in what was termed an emergency session, to replace six of the 18 members of the Executive Committee of the Paleostine Liberation Organization (PLO), the largest party in the parliament.

"The Paleostinian National Council (PNC) will convene on April 30th, to discuss challenges to the Paleostinian cause, especially after the US decision against Jerusalem," PLO official Wasel Abu Youssef told

Rooters

, using parliament's formal name.
Posted by: Fred || 03/08/2018 00:00 || Comments || Link || E-Mail|| [129 views] Top|| File under: PLO
Who's in the News
29
[untagged]
6
Islamic State
3
Govt of Pakistan
2
Taliban
2
Commies
2
Govt of Syria
2
Houthis
2
Hamas
1
Ansar Bayt al-Maqdis (IS)
1
Govt of Pakistain Proxies
1
Govt of Iran Proxies
1
Haqqani Network
1
Govt of Saudi Arabia
1
Govt of Qatar (MB)
1
PLO
1
Moslem Colonists
1
Lashkar e-Taiba
1
Govt of Iran
1
Boko Haram (ISIS)
1
Lashkar e-Jhangvi
1
Muslim Brotherhood
Bookmark
E-Mail Me
The Classics
The O Club
Rantburg Store
Comments Spam
The Bloids
The Never-ending Story
Thugburg
RSS Links
Gulf War I
The Way We Were
Bio
Sink Trap
Alzheimer's Association
Day by Day
Counterterrorism
Hair Through the Ages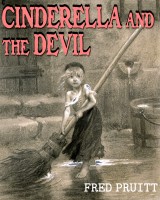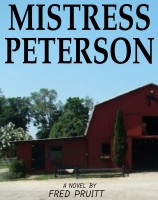 On Sale now!


A multi-volume chronology and reference guide set detailing three years of the Mexican Drug War between 2010 and 2012.

Rantburg.com and borderlandbeat.com correspondent and author Chris Covert presents his first non-fiction work detailing the drug and gang related violence in Mexico.

Chris gives us Mexican press dispatches of drug and gang war violence over three years, presented in a multi volume set intended to chronicle the death, violence and mayhem which has dominated Mexico for six years.
Click here for more information


Meet the Mods
In no particular order...


Steve White
Seafarious
Pappy
lotp
Scooter McGruder
john frum
tu3031
badanov
sherry
ryuge
GolfBravoUSMC
Bright Pebbles
trailing wife
Gloria
Fred
Besoeker
Glenmore
Frank G
3dc
Skidmark
Alaska Paul



Better than the average link...



Rantburg was assembled from recycled algorithms in the United States of America. No trees were destroyed in the production of this weblog. We did hurt some, though. Sorry.
18.206.168.65