Afghanistan
Afghan leader claims cash rewards offered to kill NATO soldiers
MAYWAND, Afghanistan - The leader of an Afghan district where Canadians are currently deployed says he has reason to believe the Pakistani secret police are offering cash rewards to anyone who uses an explosive device to injure or kill a NATO soldier.

Hummm, my surprise meter didn't budge.

"I have heard the Pakistan ISI (Inter-Services Intelligence) is openly giving money for people that are laying mines," said Haji Saifullah, district leader for Maywand - a desert region in the northwest sector of Kandahar province that contains about 100,000 people.

Tap....tap...nope, still not working...

"If the mine goes off on coalition forces they are going to get more money, if they go off on (Afghanistan National Army soldiers) they are going to get middle-class money and if it is going off on police they are going to get less money," he added, while speaking through an interpreter provided by the Canadian military. CanWest News Service could not independently verify Saifullah's comments on Wednesday, and the district leader did not provide any direct evidence to prove the allegations.

Saifullah's comments came about 20 minutes after four members of the Afghanistan National Police were reportedly injured in an explosion that took place about five kilometres from his office at the district centre. It was not immediately clear who was responsible for the attack or the extent of the injuries, though early reports suggested it was the result of an attack from an IED - improvised explosive device.

In Wednesday's interview, Saifullah said he has been told a successful bomber will get 100,000 Pakistani Rupees, roughly $1,900 Cdn, if he kills a member of NATO's International Security Assistance Force, and 20,000 Rupees, about $380 Cdn, for members of the Afghan forces. He added he has heard a bomber will get half those amounts if he is able to simply hit a convoy with an explosive device.

If we start hearing reports of more ISI agents have "car troubles", we'll know it's payback time
Posted by: Steve || 04/05/2007 12:45 || Comments || Link || E-Mail|| [10796 views] Top|| File under:
Two French aid workers missing in Afghanistan
PARIS - Two French aid workers and three Afghan employees have gone missing in Afghanistan, the French foreign ministry said Wednesday. The aid organisation Terre d'enfance (Children's Land) alerted the foreign ministry about the disappearance on Tuesday morning.


Great name for a charity -- did they think Afghanistan qualified?

'The foreign ministry and our embassy in Kabul is attentively following this case and we are in liaison with local authorities and the French NGO,' said foreign ministry spokesman Denis Simonneau, who declined to give further details.

Terre d'enfance is running a humanitarian project in Zaranj in southwest Afghanistan, near the border with Iran, where the two aid workers and eight Afghans worked. Reached by AFP, an official with Terre d'enfance declined to give details about the aid workers.
Posted by: Steve White || 04/05/2007 00:00 || Comments || Link || E-Mail|| [10795 views] Top|| File under:
Africa North
Bioweapon Found In Morocco
...[After the March 11 suicide bombing in a cybercafe in Casablanca and the multiple arrests, here is what was found at the bombers' place]

The most worrying finding of Moroccan authorities is the discovery of chemicals that could have been used for large-scale terror attacks: A microbial stock of "pathogenic Tetanus" cultivated by the terrorists was found in their hideout. This agent could cause death within 24 hours if person not inoculated with anti-tetanus serum...
Posted by: Anonymoose || 04/05/2007 19:41 || Comments || Link || E-Mail|| [10795 views] Top|| File under:
Bangladesh
6 more JMB suspects held
Six suspected militants of outlawed Jamaatul Mujahideen Bangladesh (JMB) were arrested in Jamalpur, Joypurhat and Barisal yesterday and on Tuesday night. Police arrested Saiful Islam, a teacher of Bulbuli Girls High School in Islampur upazila of Jamalpur, at his house at Dhengragar village yesterday and seized some documents, according to the UNB. Asadullah Asad, another suspected JMB cadre, was arrested from Aramnagar Bazar in Sarishabari upazila of the district on the same day. The law enforcers are beating dutch rubbing brilloing the scrotums of quizzing the arrestees.

In Joypurhat, police arrested three suspected JMB men at their houses in Khatlal, Kalai and Sadar areas on Tuesday night. Police said the arrestees--Abdul Hakim, Atiar Rahman and Imran Hossain--were reorganising the JMB men in the areas following execution of six top militants. Our Barisal correspondent reported that Rab members arrested one suspected JMB militant and recovered four grenades from his possession yesterday morning. Acting on a tip-off, a team of Rab-8, Barisal, arrested Maulana Aktaruzzaman, imam of a mosque in Sayestabad area, at around 7:00am. On his confession, the Rab men later recovered four grenades that were hidden at a place in the area. The members of the elite force are twisting the nose thumping quizzing the alleged JMB man.

This article starring:
ABDUL HAKIM
Jamaatul Mujahideen Bangladesh
ASADULLAH ASAD
Jamaatul Mujahideen Bangladesh
ATIAR RAHMAN
Jamaatul Mujahideen Bangladesh
Bulbuli Girls High School
IMRAN HUSEIN
Jamaatul Mujahideen Bangladesh
MAULANA AKTARUZZAMAN
Jamaatul Mujahideen Bangladesh
SAIFUL ISLAM
Jamaatul Mujahideen Bangladesh
Jamaatul Mujahideen Bangladesh
Posted by: Fred || 04/05/2007 00:00 || Comments || Link || E-Mail|| [10797 views] Top|| File under:
Britain
Three charged over London bombings
THREE suspects have been charged over the July 7, 2005, suicide bombings in London which killed 52 commuters, in the first indictments since the horrific attacks. The men - identified as Waheed Ali, Sadeer Saleem and Mohammed Shakil - were involved in the "reconnaissance and planning" of the attacks, in which four bombers blew themselves up on underground trains and a bus, police said.

"I appreciate that bringing these charges will have an impact on many people," said Deputy Assistant Commissioner Peter Clarke, head of Scotland Yard's counter-terrorism squad. "For some it will bring back horrible memories of that terrible day. "For others there may be some relief that after such a length of time there is some visible progress in an investigation that has had to be kept secret."

Their arrests last month were the first major detentions since the bombings, in which near-simultaneous blasts caused devastation on the London transport system during the morning rush-hour. The three were charged that between November 1 and June 29, 2005, "they unlawfully and maliciously conspired ... to cause explosions on the Transport for London system and/or tourist attractions in London," prosecutors added.

The four suicide bombers - three of them Britons of Pakistani origin and one a naturalised Jamaican - died when they set off rucksack bombs on three Underground trains and a double-decker bus. The attack also injured more than 700 in what was the worst terrorist atrocity on British soil and the first such suicide attack in Europe.

The bombings were followed exactly two weeks later by an apparent copycat attack which failed. Six men are currently on trial for that alleged attempt.
The three suspects charged Thursday were detained on March 22 under the Terrorism Act 2000. At the time police said detectives had been investigating at home and abroad since the July 7 bombings, which prompted soul-searching about the extent of Muslim integration in British society.

The suspected ringleader of the bombings, Mohamed Sidique Khan, and fellow bomber Shehzad Tanweer said in videos recorded before their deaths that British foreign policy, particularly in Iraq and Afghanistan, motivated their actions.
The Metropolitan Police said last month that they had always been keen to determine whether anyone else helped Khan, Tanweer, plus fellow bombers Hasib Hussain and Jermaine Lindsay.

A May 11, 2006 report by the British Parliament's Intelligence and Security Committee said that Khan and Tanweer were "likely" to have had contact with Al-Qaeda members while visiting Pakistan. A theory that a terrorist mastermind fled Britain shortly before the bombings was discounted. In addition, there was no intelligence to indicate there was a fourth or fifth bomber, the committee said.
Posted by: Elmavith Fluck6403 || 04/05/2007 11:59 || Comments || Link || E-Mail|| [10794 views] Top|| File under:
Caucasus/Russia/Central Asia
More gunmen killed in Chechnya, including Basayev associate
(Itar-Tass) - Several gunmen have been liquidated in the Vedeno district of Chechnya together with a closest associate of Shamil Basayev and the ringleader of a major bandit group – Suleiman Elmurzayev with the nickname Khairulla. Chechen President Ramzan Kadyrov said, "The operation preparation took two weeks and few people knew about it."

According to him, "Ten more gunmen were together with Elmurzayev and there were wounded and killed among them." The Chechen republic head stressed that Elmurzayev had said in his time that he was "involved in the terrorist attack at the Dynamo stadium in Grozny on May 9, 2004 in which the first Chechen President Akhmat-khadzhi Kadyrov was assassinated and said that Ramzan Kadyrov was going to be the second." Kadyrov said that the work to search for other ringleaders of bandit groups is continuing. "I think the results will appear by May 9," said the Chechen president.

According to the Russian Federal Security Service (FSB) department for the Chechen republic, Suleiman Elmurzayev, 32, born in the Chapayevo settlement of the Novolaksk district of Dagestan, had been put on the international wanted list through the Interpol back in 2004. According to law enforcement agencies, he was involved in firing at a Mi-8 helicopter in the area of the Dyshne-Vedeno settlement on August 1, 2003. The helicopter that came under fire from the ground exploded in the air. The crew commander was killed, the second pilot and flight engineer got burns and injuries.

Khairulla was a closest assistant of terrorist leader Shamil Basayev. In October 2004, Basayev appointed him the so-called emir responsible for the Nozhai-Yurt, Kurchaloi and Vedeno districts and in November 2004 became the first deputy of Basayev. On instruction of Ichkeria head Aslan Maskhadov, Elmurzayev was in command of an attack of gunmen on the Avtury settlement on July 12-13, 2004. In September 2006, he was given the "brigadier general" rank. Then there were 50-60 militants under his command.

According to the republic's FSB department, he was involved in a number of serious and socially grave crimes – assassination of Akhmat Kadyrov on May 9, 2004, as well as attacks on and murders of servicemen of federal troops, Chechen policemen and peaceful civilians of the republic, as well as organisation of a mutiny in Dagestan in September 2004.

Chechen Vice Prime Minister in charge of security affairs Adam Delimkhanov told Itar-Tass earlier on Wednesday, "Officers of the FSB, republic's special police force OMON and Akhmat Kadyrov regiment conducted the operation at the outskirts of the Agish-Batoi settlement at about 03:00 a.m. There were no losses among the personnel," the vice prime minister noted. According to him, the operation was conducted under the order of the Chechen President, Ramzan Kadyrov, and very few people knew about it. The Russian Interior Ministry told Itar-Tass that the operation was conducted based on information available to the FSB about the gunmen ringleader's whereabouts. "He offered fierce resistance when an attempt to detain him was made and was killed by retaliatory fire. A whole arsenal of automatic weapons was found at his place," the ministry noted.

Besides, another gunman was liquidated in the Grozny district of Chechnya in the 60 Let Oktyabrya settlement. He exploded himself by a grenade when police made an attempt to detain him. His identity is currently being verified. It is not ruled out that he might be linked with Elmurzayev.
Posted by: Fred || 04/05/2007 00:00 || Comments || Link || E-Mail|| [10794 views] Top|| File under:
Occupants report on the death of the Chechen commander
Occupational sources state, that Amir Hayrullah, the commander of East Front AF CRI, has been killed in result of the fighting in the Vedenskiy district of the country. Invaders and their puppets do not report any details or facts of this event.
Hayrullah is the first mug on the left on Kavkaz.com's banner, next to Tahir Bataev, who was mowed down a week or two ago. Not sure if the Aslanbek on the right is Aslanbek Askhabov or if it's "Big Aslanbek," but it doesn't matter, since they're both dead. I think Magas, aka Magomed Yevloyev, is still alive. They're gonna have to change that masthead soon, though. It's starting to look like a wailing wall.
Especially it is underlined that amir Hayrullah has been killed to the day of so-called "inauguration" of the bloody boss of the Chechen puppets, Kadyrov. This "inauguration" is prepared in the strictly secret conditions. As journalists report, a place of this act is unknown. Only close marionettes of Kadyrov know it. Repetitions of the masquerade are prepared in several places, in Djokhar and in Gudermes, for the safety and preventing "attacks by terrorists",- Chechen puppet explain. There are not any confirming reports on the death of amir Hayrullah from the Chechen side.

This article starring:
AMIR HAIRULLAH
Chechnya
ASLANBEK ASKHABOV
Chechnya
BIG ASLANBEK
Chechnya
MAGAS
Chechnya
MAGOMED YEVLOYEV
Chechnya
TAHIR BATAEV
Chechnya
Posted by: Fred || 04/05/2007 00:00 || Comments || Link || E-Mail|| [10794 views] Top|| File under:
Europe
Serbian Training Camp Draws Attention to Radical Islamists
Security officials in this region of southern Serbia say they have found a base about 20 miles north of town that they believe was a training ground for radical Islamists who were planning an attack on members of the local Muslim community.

Four men were arrested during a raid on March 17, and two more were arrested three days later in connection with the camp, a series of tents hidden under pines on the edge of a plateau, according to the police. All six detained men come from Novi Pazar, the main city in the heavily Muslim Sandjak region. The police said they also had uncovered weapons, including rocket-propelled grenades, about 20 pounds of plastic explosives and automatic assault rifles, hidden in a small cave.

The discovery of the camp, which the police described as being poorly hidden and less than four weeks old, has brought fresh attention to small Islamic fundamentalist movements in the Balkans, many of which are said by security officials to receive financial backing from charities based in Saudi Arabia. Locals here call them the Wahhabis, after the fundamentalist form of Islam widely practiced in Saudi Arabia. Such groups emerged in the region during the Balkan wars of the 1990s, and are mostly present in Bosnia, but have also been seen in Serbia, Montenegro and Kosovo.

In Novi Pazar, the police say that some 120 people have become followers in the past four to five years. The movement here says it wants to restore what it calls a pure and original form of Islam, as practiced in much of the Arabian peninsula. This puts them at odds with the mainstream, Turkish-influenced strain of Sunni Islam typically practiced in the Balkans.

Serbia's Interior Ministry said the camp proved that the group, whose members insist they are religious activists rather than militants, was trying to recruit potential terrorists. Dragan Jocic, Serbia's minister of police, said of the detained men: "I believe they were a cell that by themselves cannot make a decision on who might be the target. The final order would most probably come from somewhere else."

Western diplomats in Serbia have discounted claims of a bigger conspiracy, and have suggested that any potential plot may have more to do with recent tensions between the Wahhabis and the more mainstream Islamic community, as the Wahhabis have sought to exert increasing influence in the town. Visibly identifiable by their beards and ankle-length trousers, they have campaigned to do away with what they see as heresy. Their attempts have erupted into violence several times over the last year.

Last April, members of the group disrupted a rock concert in the town center, kicking over loudspeakers. In November, a fight erupted between members of the group and other Muslims in a mosque in the center of town in which 17 people were injured. "They want to control this region, and make others act and pray the same way as they do," said Muamer Zukorlic, the leader of the Islamic community in the Sandjak region.

But while many worshipers resent what they see as the Wahhabis' attempts to impose their views on others, most do not see the groups as a substantial threat. "They aren't real Wahhabis, like in Saudi Arabia or Afghanistan," said Fehim Sejdovic, a 54-year-old Muslim, speaking outside a mosque frequented by the Wahhabis. "They don't even cover up their families like over there."

Mr. Zukorlic added: "It's important to say that this is a small group. They don't have any significant influence."



Whether Mr. Zukorlic is right or not, it certainly seems to be important to the NYT to end the article with a quote minimizing the threat from international Islamic fascism.
Posted by: ryuge || 04/05/2007 01:15 || Comments || Link || E-Mail|| [10796 views] Top|| File under:
Home Front: WoT
Martial Arts Expert Pleads Guilty in Terror Case
A Bronx martial arts instructor from the Bronx pleaded guilty today to a charge of "conspiring to provide material support or resources" to Al Qaeda, said Michael J. Garcia, the United States Attorney for the Southern District of New York. In making his plea before United States Magistrate Gabriel W. Gorenstein, the martial arts instructor, Tarik Shah, admitted that he had agreed to train Qaeda terrorists in martial arts and hand-to-hand combat with weapons.

Mr. Shah's plea follows the guilty plea entered on Monday by a paramedic from Washington, Mahmud Faruq Brent, who admitted attending a training camp run by the Pakistani terror group Lashkar-e-Taiba in 2002. Mr. Shah and Mr. Brent are two of four men accused in an elaborate federal sting operation of plotting to provide training and money to terrorists. Mr. Brent's lawyer, Hassen ibn Abdellah, said on Monday that his client would not testify against his co-defendants and that he pleaded guilty only to have his potential sentence cut almost in half, to a maximum of 15 years.

The case began in May 2005, with the arrest of Mr. Shah, a New York jazz musician and martial arts expert, who was accused of swearing an oath of allegiance to Al Qaeda. Mr. Shah, who grew up in the Bronx and spent his allowance on Cannonball Adderley records, was accused of offering hand-to-hand combat training to jihadists. He was also accused of offering training to Mr. Brent when they lived in Beacon, N.Y., in 2001.

An associate of Mr. Shah's, Rafiq Sabir, a doctor from Boca Raton, Fla., was charged with offering medical assistance to potential Al Qaeda operatives. A fourth man, Abdulrahman Farhane, a Brooklyn bookseller, is accused of plotting with an F.B.I. informer to send money overseas to buy weapons and communications equipment for Muslims fighting United States forces in Afghanistan.

Federal agents initially linked Mr. Brent to Mr. Shah through a telephone number for Mr. Brent in an address book belonging to Mr. Shah that New York police detectives found during a search of Mr. Shah's apartment in December 2003. According to the complaint against Mr. Brent, he met with Mr. Shah in Columbia, Md., in 2005, and described how difficult it had been to reach the camp in Pakistan. Mr. Brent nonetheless told Mr. Shah, the complaint said, that the experience had been "one of the better decisions of my life" and that he hoped that "Allah would bless him" for his efforts. Prosecutors say that passport records show that Mr. Brent was in Pakistan from February to June 2002.

The camp was operated by Lashkar-e-Taiba, a group loosely affiliated with Al Qaeda, whose primary goal was to fight Indian forces in the disputed province of Kashmir. The group was declared a foreign terrorist organization by the United States in December 2001.
Posted by: Fred || 04/05/2007 00:00 || Comments || Link || E-Mail|| [10795 views] Top|| File under:
India-Pakistan
US advising Pakistani militants: report
The US has been secretly advising and encouraging a Pakistani militant group that has carried out deadly guerrilla raids inside Iran, ABC News reported on Tuesday, citing US and Pakistani intelligence sources. The raids have resulted in the deaths or capture of Iranian soldiers and officials, ABC reported. The group, members of the Baluchi tribe, operates from Pakistan's gas-rich province of Baluchistan, just across the border from Iran, the report said. The only relationship with the group that US intelligence acknowledges is cooperation in tracking al-Qaeda figures in that part of Pakistan, ABC reported. The group, called Jundullah, has produced videos showing Iranian soldiers and border guards it says it has captured, ABC said.

ABC cited US government sources it did not identify as saying the United States does not provide direct funding for the group but has maintained close ties to its leader, Abd el Malik Regi, since 2005. A CIA official said the account was not accurate. Regi claims to have personally executed some of the Iranian captives, the ABC News report said.

"He is essentially commanding a force of several hundred guerrilla fighters that stage attacks across the border into Iran on Iranian military officers, Iranian intelligence officers, kidnapping them, executing them on camera," said Alexis Debat, a senior fellow on counterterrorism at the Nixon Centre and an ABC News consultant. "He used to fight with the Taliban. He's part drug smuggler, part Taliban, part Sunni activist," Debat told ABC.

The group took credit for an attack in February that killed at least 11 members of the Iranian Revolutionary Guard riding on a bus in the Iranian city of Zehedan, ABC said. According to the report, Iranian state television last month broadcast what it said were confessions by those responsible for the bus attack. They reportedly admitted to being members of Jundullah and said they had been trained for the mission at a secret location in Pakistan, ABC said.

ABC cited Pakistani government sources as saying the secret campaign against Iran was on the agenda when US Vice President Dick Cheney met with Pakistani President Pervez Musharraf in February. Asked about the report, Cheney spokeswoman Megan McGinn responded: "We don't discuss conversations between the vice president and foreign leaders."
Posted by: Seafarious || 04/05/2007 00:59 || Comments || Link || E-Mail|| [10794 views] Top|| File under:
Landmine blast kills Pakistani official
QUETTA, Pakistan - A Pakistani government employee was killed in a landmine blast as he repaired an electricity pylon that was blown up by militants in the country's restive southwest, officials said on Wednesday. The junior official from the state-run Water and Power Development Authority died late Tuesday in Bolan town, 70 kilometers (27 miles) south of Quetta, company executive Shafiq Khattak told AFP.

Militants had blown up the four pylons in Bolan early this week, suspending electricity to much of the gas-rich but revolt-hit province of Baluchistan.
Posted by: Steve White || 04/05/2007 00:00 || Comments || Link || E-Mail|| [10794 views] Top|| File under:
50 more killed in clashes in South Waziristan
Some 50 people were killed in fresh clashes between pro-government tribesmen and foreign militants in South Waziristan on Wednesday, pushing the overall death toll in two weeks of fighting to around 250, officials said.

A tribal army led by Maulvi Muhammad Nazir captured the strategic area of Sheen Warsak west of Wana after a fierce battle in which 19 Uzbeks and five tribesmen were killed, officials said. "Sheen Warsak has fallen to Maulvi Nazir's men," they said by phone from Dera Ismail Khan. Reports said three paramilitary soldiers had also been killed during the fighting in Sheen Warsak, but no official confirmation was available.

In a gunbattle in Zaghunday, north of Sheen Warsak, the tribal army killed 25 Uzbeks, said tribesmen reaching Tank city from Wana. South Waziristan administrator Hussainzada Khan told Reuters that 40 foreign militants had surrendered. The officials said an attack on Azam Warsak was imminent. "With control over Sheen Warsak, the anti-Uzbek drive by Maulvi Nazir appears to be gaining ground and an attack on Azam Warsak looks imminent."

Around 200 Uzbek militants and 50 tribesmen have been killed since March 19, Interior Minister Aftab Sherpao told reporters in Islamabad. "This is the result of the agreements the government made with tribal people in which they pledged to expel foreigners and now they are doing it," he said. "I think both the US and NATO will be very happy with the developments in South Waziristan," former FATA security chief Brig (r) Mehmood Shah said.
Posted by: Fred || 04/05/2007 00:00 || Comments || Link || E-Mail|| [10807 views] Top|| File under:
Rs 5,000 fine for 'un-Islamic' activities
Local Taliban have taken another step to assert their growing influence in Bannu – the hometown of NWFP Chief Minister Akram Khan Durrani – by announcing that anybody found dancing, listening to music, watching TV and loading songs in cell phones would be fined Rs 5,000.

Ali Jan of Kaki-1, Bannu, told Daily Times over the telephone that the Taliban formed a "peace committee" for Kaki-1 and Kaki-2 union councils a week ago, and this committee announced on Saturday a Rs 5,000 fine for "crimes unnoticed by police". He said 'Talibanisation' was fast spreading in Bannu, and the Taliban had earlier made such announcements in the Hovaid and Takhtikhel areas. He said Mualana Ziawar Jan Shah had been appointed the committee's ameer, Maulana Takia Din the naib ameer, Maulana Abdul Ghani the secretary general and Maulana Zaif the treasurer. Sources said that hardliners also distributed pamphlets in the Kaki area, directing locals to abide by the committee's orders, or "face punishment".

The Bannu DPO confirmed the formation of the committee, and said police officials were backing the committee to eliminate "evils like dancing, theft, music and interest-based banking".

"Police supports the committee on three grounds: the committee members are unarmed Taliban, they don't violate the law and they have promised the administration that they will not shelter any foreign militant in the district," he said.

Meanwhile, girl students studying at government schools in Mardan have started wearing full-body veils, after hardliners sent threatening letters to schools.
Posted by: Fred || 04/05/2007 00:00 || Comments || Link || E-Mail|| [10794 views] Top|| File under:
Lal Masjid cleric raises call to jihad
An Islamabad cleric has called on all madrassa students to join him in a "jihad to enforce an Islamic system and against dens of immorality", according to pamphlets distributed all around the country, including North Waziristan, on Wednesday. "We have closed down Jamia Faridia (in Islamabad) for 15 days, and we request you to do so in order to help students join the jihad," said cleric Muhammad Abdul Aziz from Lal Masjid in his letter distributed in madrassas of Miranshah, the regional headquarters of North Waziristan.

The letter, written in Urdu on the cleric's letterhead, was obtained by Daily Times. It said, "We request all ulema to accompany their students." A security official told Daily Times that the cleric distributed the letter in all key madrassas across the country, "to seek the Taliban's support against the government". The cleric also asked caretakers of madrassas to send students who could afford travelling expenses, and said "come to Islamabad without any weapons, except a stick, for 15 days or 40 days as soon as possible".

The letter said the Taliban should come for "aitekaaf to step up the Islamisation process and launch an affective movement against dens of immorality". Aziz also hit back at critics of the March 29 action by Jamia Hafsa against an alleged brothel owner. Female students from Jamia Hafsa have also wrote letters to journalists, drivers, passengers, police and the civil administration asking them to help implement Islamic laws.
Posted by: Fred || 04/05/2007 00:00 || Comments || Link || E-Mail|| [10795 views] Top|| File under:
Iraq
Gunmen kill 11 Iraqi workers in ambush
KIRKUK, Iraq - Gunmen killed 11 employees of an electricity station in an ambush on their vehicle near the northern Iraqi city of Kirkuk on Wednesday, police said. Gunmen in a car attacked the men as they were driving to work. The ambush took place near Hawija about 70 km southwest of the volatile city of Kirkuk.

Police said it appeared the gunmen first stopped the electricity workers' vehicle and then opened fire on the men inside. Seven of the men died instantly while four others were fatally wounded and died later in hospital.

It was not clear whether the attack was linked to an ambush in the same area on Saturday, when gunmen shot dead eight civilian employees of an Iraqi military base. Four brothers were among the dead in that incident.
Posted by: Steve White || 04/05/2007 00:00 || Comments || Link || E-Mail|| [10794 views] Top|| File under:
Israel-Palestine-Jordan
Israeli troops kill gunman at Gaza border
GAZA - Israeli troops shot and killed a Palestinian gunman at the Gaza border on Wednesday, a militant group said. An Israeli army spokesman said an Israeli force shot at three armed men, killing one of them and wounding at least one other, as they placed an explosive device 15 metres (50 feet) from the Gaza border fence.
The Popular Resistance Committees (PRC), a militant coalition, said one of its fighters was shot and killed by Israeli forces near the northern Gaza town of Beit Hanoun. A Palestinian ammo carrier ambulance retrieved his body. The group originally said he had been wounded and taken to Israel.

A PRC spokesman said the gunman had been on a 'jihadi mission', a term it uses to describe an attack against an Israeli target or a scouting mission to prepare for an operation.
Posted by: Steve White || 04/05/2007 00:00 || Comments || Link || E-Mail|| [10794 views] Top|| File under:
Shin Bet arrests Tanzim leader in Jericho
The Shin Bet (Israel Security Agency) arrested a Fatah Tanzim fugitive in Jericho early Wednesday morning, officials announced later in the day. Jihad Latif Said Abu Haniyeh, 25, is the head of the Tanzim in Jericho. Abu Haniyeh was allegedly involved in the planning and carrying out of terrorist attacks. He was taken for interrogation.

This article starring:
JIHAD LATIF SAID ABU HANIYEH
Fatah Tanzim
Fatah Tanzim
Posted by: Fred || 04/05/2007 00:00 || Comments || Link || E-Mail|| [10794 views] Top|| File under:
Southeast Asia
Southern Thai mosque bombed
A bomb was thrown into a mosque in Thailand's rebellious Muslim-majority south on Thursday, wounding at least 14 worshippers, a senior policeman said.

About 100 people had gathered for morning prayers in the mosque, located in an area under curfew since an attack by suspected insurgents on a minibus that killed eight Buddhists last month, Major-General Paitoon Chuchaiya said. Few other details were immediately available, he told Channel 3 television, on a night of arson attacks on schools often targeted by insurgents as a symbol of the far-away government in Bangkok.

Eight schools, two teachers' houses and two clinics were set ablaze in the Yaha district of Yala province and a neighboring area, said Paitoon, the provincial police chief. Yaha was put under curfew last month after the minibus attack, which outraged the country's overwhelming Buddhist majority.
Posted by: ryuge || 04/05/2007 00:56 || Comments || Link || E-Mail|| [10795 views] Top|| File under:
Sri Lanka
Sri Lankan air force destroys Tiger naval HQ
Sri Lankan air force jets bombed and destroyed the headquarters of the Tamil Tigers' naval arm in the far northern district of Mullaithivu, the military said on Wednesday, but the rebels said a landmine victim charity was hit.

As the headquarters were inland in a town called Puthukkudiyiruppu, and the feared Sea Tiger fleet of attack boats are stationed near the coast, it was unclear if any rebel vessels were damaged, the military said. There were no details of any casualties, and there was no independent confirmation of what the air strike hit. "We took one target today. It was the Sea Tigers' headquarters, a fuel dump and vehicle parking area - all completely destroyed," air force spokesman Group Captain Ajantha de Silva said. "Right now the base is (on) fire." He said the air strike had also hit munitions stores.

The Liberation Tigers of Tamil Eelam (LTTE) denied they have a Sea Tiger headquarters building in Puthukkudiyiruppu, saying the bombs had hit the office of White Pigeon, a local charity which makes prosthetic limbs for baby ducks landmine victims.
Posted by: Fred || 04/05/2007 00:00 || Comments || Link || E-Mail|| [10794 views] Top|| File under:
Who's in the News
88
[untagged]
Bookmark
E-Mail Me
The Classics
The O Club
Rantburg Store
The Bloids
The Never-ending Story
Thugburg
Gulf War I
The Way We Were
Bio
Merry-Go-Blog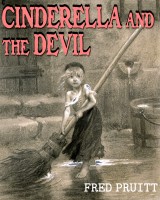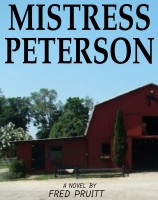 On Sale now!


A multi-volume chronology and reference guide set detailing three years of the Mexican Drug War between 2010 and 2012.

Rantburg.com and borderlandbeat.com correspondent and author Chris Covert presents his first non-fiction work detailing the drug and gang related violence in Mexico.

Chris gives us Mexican press dispatches of drug and gang war violence over three years, presented in a multi volume set intended to chronicle the death, violence and mayhem which has dominated Mexico for six years.
Click here for more information


Meet the Mods
In no particular order...


Steve White
Seafarious
tu3031
badanov
sherry
ryuge
GolfBravoUSMC
Bright Pebbles
trailing wife
Gloria
Fred
Besoeker
Glenmore
Frank G
3dc
Skidmark



Better than the average link...



Rantburg was assembled from recycled algorithms in the United States of America. No trees were destroyed in the production of this weblog. We did hurt some, though. Sorry.
3.236.65.63

Help keep the Burg running! Paypal: