-Signs, Portents, and the Weather-
Fresh quake hits shattered Solomon Islands
A 6.2-magnitude earthquake on Wednesday violently shook areas of the Solomons Islands that were devastated by an 8.0-quake and subsequent tsunami that killed at least 30 people. The latest quake came at 5:34 pm (0634 GMT) just hours after a 6.0-magnitude aftershock rattled the same area of the western provinces of the disaster-struck archipelago and terrified its residents.
Posted by: Fred || 04/05/2007 00:00 || Comments || Link || E-Mail|| [10793 views] Top|| File under:
Africa North
Gaddafi calls for unified continental army
Libyan leader Muammar Gaddafi urged Africa to form a unified continental army to defend its interests, and said former colonial powers should pay compensation for raw materials they had extracted. In a fiery speech at a military parade in Dakar marking Senegal's National Day on Wednesday, Gaddafi said African nations have the right to demand reparations from their former colonial masters for the diamonds, gold and other resources they had pillaged, Reuters reported. Military and political unity would help Africa resist any attempts to re-colonize it, the Libyan leader said.


Who's been talking about recolonizing Africa?




I did. I suggested letting the Eye-ties run Somalia again. My fault. Sorry.




Now look what you've done! Dammit! No teevee for a week!


"If we manage to unify all of Africa's armies in a single army, Africa will have such power," Gaddafi said.


Actually, Africa wouldn't. It would have large numbers of people dressed alike and in a few of the same places. Nobody'd be much more impressed than they are now.


"We must be strong so as not to be an easy prey for the colonizers," added the Libyan leader, standing beside Senegalese President Abdoulaye Wade who was sworn in for a second term in office on Tuesday after winning elections last month.


"In incoherence lies strength! The sweeping and unfounded generalization in the strength of Africa!"


Gaddafi, who often portrays himself as a champion of African unity, said the thousands of Africans who tried to migrate to Europe each year are merely following the route of the natural riches shipped out of Africa by European ex-colonial powers. "Today, they contest our departure for Europe, they say it's illegal migration ... after they came from Europe and elsewhere to occupy Africa ... was that legal?" the Libyan leader raised the issue before the gathering.
Posted by: Fred || 04/05/2007 00:00 || Comments || Link || E-Mail|| [10793 views] Top|| File under:
Africa Subsaharan
US Ambassador Rebuffs Southern African Call To Lift Zimbabwe Sanctions
The United States will not lift sanctions aimed at Zimbabwe President Robert Mugabe and his inner circle as a summit of Southern African leaders urged last week, unless Harare creates a "genuinely free political space" and institutes sweeping economic reforms, U.S. Ambassador to Zimbabwe Christopher Dell said Wednesday.

Dell, in a wide-ranging interview with VOA, was responding to a communique issued by last week's Southern African Development Community summit, which also named South African President Thabo Mbeki its as mediator in the Zimbabwe crisis. Dell dismissed the call for U.S. sanctions to be lifted. "It's simply not going to happen," the ambassador said in a telephone interview from the Harare embassy. "We will not lift the targeted measures against these named individuals until such time as they take the steps required to create a genuinely free political space in this country, and to begin to right some of the economic damage that their own misguided and greedy policies have caused," Dell said.

Zimbabwe's crisis sharpened in March as the opposition stepped up its challenge to Mr. Mugabe, whose government responded with a crackdown on opponents including the use of deadly force against protesters and alleged police beatings of prisoners. International outrage fueled by images of the badly beaten opposition leader Morgan Tsvangirai, founding president of the Movement for Democratic Change, prompted the regional group to call an extraordinary summit last week in Dar-es-Salaam, Tanzania. Ambassador Dell told VOA reporter Ndimyake Mwakalyele that although the Southern African leaders did not publicly criticize Mr. Mugabe, the summit was useful because they were tough on him in private and launched a new mediation initiative.
Posted by: Fred || 04/05/2007 00:00 || Comments || Link || E-Mail|| [10793 views] Top|| File under:
Bangladesh
Dhaka Sets Up Special Courts to Try Corrupt Leaders
The army-backed Bangladesh interim government has constituted four special courts to try politicians and leaders involved in corruption. The courts, set up under the Anti-Corruption Commission Act 2004, the Emergency Powers Ordinance 2007 and the Emergency Powers Rules, will conduct the proceedings of the cases in the Parliament Secretariat premises in Dhaka.

In order to ensure expeditious disposal of the cases, the government has appointed special judges to head the four courts. The divisional special judge's courts — the Speedy Trial Tribunal numbers 1, 2, 3 and 4 of Dhaka, now situated in the premises of the district judge's court — have been shifted to blocks 1, 2, 3 and 4 of the parliamentarians' hostel. A total of 50 corrupt suspects have so far been identified for arrest and trial.
Posted by: Fred || 04/05/2007 00:00 || Comments || Link || E-Mail|| [10795 views] Top|| File under:
Ex-state minister Azad surrenders, obtains bail
The High Court (HC) yesterday granted ad interim anticipatory bails for four weeks to former state minister Lutfar Rahman Azad and Gopalganj BNP President MH Khan Manju after they surrendered to the court in connection with criminal cases filed against them. A division bench comprising Justice Nozrul Islam Chowdhury and Justice Zubayer Rahman Chowdhury passed the orders on separate petitions. Azad is facing a theft and cheating case while Manju a murder case, court sources said. Barrister Rafique-ul Huq appeared for Azad while Moudud Ahmed for Monju.
Posted by: Fred || 04/05/2007 00:00 || Comments || Link || E-Mail|| [10793 views] Top|| File under:
SQ Chowdhury, Shamim Osman, Mamun sued
Separate cases were filed against BNP leader Salauddin Quader Chowdhury, former Awami League (AL) lawmaker Shamim Osman and Giasuddin Al Mamun, close friend and business partner of Tarique Rahman, in the last two days. Besides, the Anti-Corruption Commission (ACC) will file cases with a Dhaka court today against Mamun and Harris Chowdhury, political secretary to former prime minister Khaleda Zia, for not submitting their wealth statements within the stipulated timeframe in February.

Meanwhile, former BNP MP Engineer Manzurul Ahsan Munshi was taken on a fresh police remand for three days yesterday in another extortion case. An AL supporter filed the case accusing nine people including Salahuddin Quader with Rangunia Police Station in Chittagong on Tuesday for physical assault, mental harassment and snatching his livestock some five years back. Shamim was sued by the ACC yesterday as he failed to submit his wealth statement within the time frame set by the ACC, while a contractor filed a case against Mamun and six others on Tuesday on charge of extorting Tk 2.4 crore from him.
Posted by: Fred || 04/05/2007 00:00 || Comments || Link || E-Mail|| [10793 views] Top|| File under:
Campus politics to be banned for good
The government has initiated a move for a permanent ban on politics of students and teachers in public universities and colleges, in a significant bid to restore proper atmosphere for education. Since January 11, all political activities have remained banned under the emergency rules while the University Grants Commission (UGC) is drafting a law that will restrict politics in educational institutions even after the state of emergency is withdrawn, sources said. The education ministry that directed drafting the law, identified students' and teachers' politics as a major obstacle to suitable atmosphere for education.
Posted by: Fred || 04/05/2007 00:00 || Comments || Link || E-Mail|| [10794 views] Top|| File under:
Britain
Crucifixion 'repulsive,' says British clergyman
Traditional thinking about the Christian crucifixion is "repulsive" and makes God look like a "psychopath," a senior Church of England clergyman said in a programme to be broadcast on Wednesday. The Very Reverend Jeffrey John, the Dean of St Albans in southern England, was discussing the Christian theory of penal substitution, which argues that God sent Christ to Earth to be punished for the sins of mankind.

John's comments came in a BBC radio programme marking Lent, the period which Christians believe symbolises 40 days spent by Jesus in the wilderness before Easter, when he was resurrected after his crucifixion. "Even at the age of 10, I thought this explanation was pretty repulsive as well as nonsensical," he said. "What sort of God was this, getting so angry with the world and the people he created and then, to calm himself down, demanding the blood of his own son? "And anyway, why should God forgive us through punishing somebody else? It was worse than illogical, it was insane. It made God sound like a psychopath. If any human being behaved like this, we'd say he were a monster. Well, I haven't changed my mind since. That explanation of the cross just doesn't work but sadly, it's one that's still all too often preached."

In 2003, John was nominated to be the Bishop of Reading in southern England but rejected the post amid controversy over his homosexuality. He was the first openly gay man to be nominated for such a senior role.
Posted by: Fred || 04/05/2007 00:00 || Comments || Link || E-Mail|| [10797 views] Top|| File under:
Caribbean-Latin America
Castro says US energy policies leading to 'holocaust'
Cuban President Fidel Castro Wednesday charged US energy policies could lead to a "total holocaust", in his second newspaper article in a week, suggesting the long-convalescing leader is returning to his former livelier self. Writing in Granma newspaper, Castro continued on the theme of a March 29 piece in which he said US President George W. Bush's policy to promote ethanol fuels from farm crops was condemning "more than three billion people" to premature starvation. "The worst could be yet to come: a new war to ensure gas and oil supplies, which could place the entire human race into a total holocaust," Castro said in the latest article. The article, entitled "The Globalization of Genocide," assailed the US president for promoting global production of crop-based alternative fuels, as Bush did during a trip last month to Brazil.
Posted by: Fred || 04/05/2007 00:00 || Comments || Link || E-Mail|| [10794 views] Top|| File under:
Europe
Spain resumes aid to Cuba for human rights deal
Spain has promised to resume development aid to Cuba in return for Havana's pledge to open dialogue on human rights. Spanish foreign minister Miguel Angel Moratinos held talks with Cuba's acting president, Raul Castro late on Tuesday. The visit "continues developing the fixed objectives," said Moratinos, referring to the resumption of aid. Moratinos added: "That is the great news. (Aid) had been suspended for many years and we're going to resume cooperating with the Cuban goverment."

Havana stopped accepting development assistance from EU member-states in the summer of 2003 during the diplomatic crisis between Cuba and Brussels sparked by the Castro government's execution of three ferry hijackers and imprisonment of 75 peaceful dissidents. The Spanish government, headed at the time by conservative Premier Jose Maria Aznar, led the push for EU sanctions against Cuba. Moratinos did not mention the possible areas of dialogue that could be pursued with the Cuban government regarding human rights, one of the most sensitive issues for the Havana regime. But he did say that "logically" the matter had been part of the visit's agenda.

Cuban Foreign Minister Felipe Perez Roque said on Monday Havana was ready to begin a dialogue with Spain on the matter and set up a formal mechanism for the talks. "Cuba is willing to do so (talk with Spain about human rights) at this time. With the European Union, there would have to be conditions like the full elimination of the sanctions against Cuba, the elimination of the common position," he said. Officials with the Spanish delegation did not say anything about a possible meeting with Cuban dissidents, something that does not appear on the Spanish minister's official agenda.
Posted by: Seafarious || 04/05/2007 02:01 || Comments || Link || E-Mail|| [10794 views] Top|| File under:
Great White North
Oilsands committee told to halt development
Headline is a little misleading, the Alberta gov't is out on a 'listening tour' and (reading between the lines) the Canadian moongeese turned out a bunch of folks:


A provincial government committee touring Alberta to hear what people have to say about the pace of development in the oilsands were told on their Edmonton stop to halt development. Everyone who spoke to the panel Tuesday night made passionate arguments in favour of stalling new projects until a wide range of problems are addressed. "They are creating tons of jobs and many people are profiting from it, but they are doing it unsustainably. We don't need to exploit the oil as fast as we can," said Ryan Dick, a fourth-year business student at the University of Alberta.

Roberta Palynchuk says she hiked through Northern Alberta's forest in the 1970s, but those trees have been replaced by massive lakes of toxic waste water created by the oilsands companies, she said. "I don't believe that as an Albertan I can be proud of that. These things have happened in our province unchecked."

Members have already travelled the province once and produced a report calling for the protection of the environment and for Albertans to benefit from the oil resources as much as possible. This latest round is aimed at getting feedback on those ideas to see if this is what people actually want.

Alex Hindle, who spoke to the panel, said he's sceptical that the government will act on their concerns. "I just think it's too much and too fast and I feel that it's sad, but I don't think the government or the oil industry has the ability, or the will, or the foresight to say let's slow down a little bit."

The panel is holding public hearings across the province, with the next stop in Bonnyville on April 10. A final report will be given to the government in the summer.
Posted by: Seafarious || 04/05/2007 00:54 || Comments || Link || E-Mail|| [10793 views] Top|| File under:
Home Front: Politix
Bush defies Dems with 3 recess appointments
President Bush used Congress's Easter break today to defy Democratic lawmakers and appoint three officials who have already drawn heavy criticism on Capitol Hill. Today's recess-appointment gesture was another sign that he will not easily surrender to lame-duck status despite the Democrats' control of Congress.


It appears President Bush waited to act until it would actually be effective. When is the next Congressional break?


The president used recess appointments to install Sam Fox, a major Republican donor from Missouri, to be ambassador to Belgium;


We had an article about Mr. Fox yesterday. Senator John Kerry objects to his political donations.


Andrew G. Biggs of New York to be deputy commissioner of Social Security, and Susan E. Dudley of Virginia to be administrator of the Office of Information and Regulatory Affairs at the office of Management and Budget. Naming the three while Congress is in recess allows Mr. Bush to avoid the Senate confirmation process. The recess appointments allow the three to remain in their posts until the end of 2008, virtually the end of Mr. Bush's second term.

Ms. Dudley was first nominated last August for the management-and-budget post, but she came under heavy criticism from environmental and consumer groups, which said she was hostile to government regulation.


A trained economist, apparently her cost/benefit analyses of proposed legislation are a bit more detailed than most -- particularly on the cost side.


Mr. Bush nominated her again in January, but her odds were not good in the new Democratic-controlled Senate. Ms. Dudley worked in the Environmental Protection Agency for two years during Ronald Reagan's presidency. She has written extensively, and skeptically, about government regulation. In 2005, while she was at George Mason University, she wrote that government regulation was generally not warranted "in the absence of a significant market failure."

Mr. Biggs, who holds a bachelor's degree from the Queen's University of Belfast, a master's from Cambridge University and a doctorate from the London School of Economics and Political Science, ran afoul of Democrats because they disliked his ideas about privatizing Social Security. He has worked for the Cato Institute, which promotes libertarian views, and served as a staff member for the President's Commission to Strengthen Social Security. He was nominated last year but failed to win confirmation, and Senator Max Baucus, the Montana Democrat who heads the Senate Finance Committee, said in February that his panel would not take up his nomination anew.


So much for the honourable Senator Baucus' control of the situation. Bummer.
Posted by: trailing wife || 04/05/2007 14:19 || Comments || Link || E-Mail|| [10795 views] Top|| File under:
Thompson Bid May Fill a Void for the GOP Base
Hat Tip to instapundit.com for the link to the story. Story runs long; see more at link.

When George Allen fell to Jim Webb in the Virginia Senate race, it opened up a slot in the upcoming Republican presidential primary: the role of the reliable longtime lawmaker who has no serious disagreements with the conservatives who make up the party's base.

That slot is moving closer to being filled by a former senator of Tennessee, Fred Thompson. The potential candidate is about "50–50" on running "because the polls have caught his eye," a source close to Mr. Thompson told National Review. The AP suggested this week that a bid by the former "Law and Order" actor would be hindered by "a shrinking pool of campaign professionals" not yet affiliated with GOP candidates.

But a longtime Thompson associate said the former lawmaker has received many calls from veteran Republican campaign staffers expressing interest in working with him if he decides to run. At least one high-level staffer of another Republican presidential candidate has expressed concern about running against Mr. Thompson, citing a long personal connection to him. And last week, Alex Castellanos, a press strategist for a former Massachusetts governor and Republican White House hopeful, Mitt Romney, was seen with Mr. Thompson at a restaurant in Alexandria, Va.

Mr. Thompson's powerful friends in Tennessee may also help assemble a viable campaign staff. A former Senate majority leader, Bill Frist, once considered his own bid for president but has endorsed Mr. Thompson and would presumably put his network of supporters, fund-raisers, and strategists at Mr. Thompson's disposal. Another retired Tennessee senator with extensive ties in Republican circles, Howard Baker Jr., also has been nudging Mr. Thompson to run.
Posted by: Jans Chineque7444 || 04/05/2007 13:41 || Comments || Link || E-Mail|| [10793 views] Top|| File under:
Fred Thompson asks that highway not be named after him
Can you imagine Robert C. Byrd (D-KKK) doing this?



Tennessee House Bill 0393 presently before the Tennessee Legislature would rename U.S. Highway 43 in Lawrenceburg, TN "Fred Thompson Boulevard." Except it won't now. Rep. Joey Hensley (R-Hohenwald) is withdrawing the bill. Why? Because he got this letter in the mail:


April 2, 2007

The Honorable Joey Hensley
Nashville, TN 37243

Dear Joey,

I read where the naming of a segment of U.S. Highway 43 in Lawrenceburg after me is under consideration. I cannot blame anybody if there is hesitation to name another thing for another politician or former politician. But I must say that I am very appreciative of my friends in Lawrenceburg and Lawrence County who originally had this idea. The fact that they would want to do this is more important to me than the naming itself. My daddy's car lot was on that stretch of road, so it's special to me, but the fact is that I didn't build it and I didn't pay for it. The taxpayers did. So it is entirely appropriate that it remain U.S. Highway 43 the way I remember it when I was a boy. Therefore, I would request that you thank my friends and withdraw the naming bill.

I really appreciate your work on this and the great job you are doing for our people. All the best to you and your colleagues.

Sincerely.
Fred Thompson
Now that, kids, is an example of class.

If he runs, I am so voting for this man.
Posted by: Mike || 04/05/2007 12:40 || Comments || Link || E-Mail|| [10793 views] Top|| File under:
Obama Nearly Matches Clinton In Presidential Fundraising
Democratic presidential contender Barack Obama says his campaign has raised $25 million in the first three months of this year, nearly matching the $26 million raised by Democratic frontrunner Hillary Clinton. As VOA national correspondent Jim Malone reports from Washington, Obama's strong showing in campaign fundraising suggests a very competitive race for the Democratic Party's presidential nomination next year. The Obama campaign said the $25 million in donations came from more than 100,000 people during the past three months, including nearly $7 million raised over the Internet.
Posted by: Fred || 04/05/2007 00:00 || Comments || Link || E-Mail|| [10793 views] Top|| File under:
Home Front: WoT
Meet the Boeing "MOP": Massive Ordnance Penetrator
Edited for brevity.


As U.S. concern about the nuclear ambitions of North Korea and Iran have grown, weapons designers have been working on bombs capable of destroying those countries' underground nuclear sites. Some nuclear facilities in both countries are believed to be buried deep, so U.S. designers — including some from Boeing — are developing a new class of bombs for plowing through hundreds of feet of earth and concrete before detonating.

The latest of these weapons is the MOP — short for Massive Ordnance Penetrator — built by Boeing's Advanced Systems unit in St. Louis. The 20-foot-long bomb that weighs 30,000 pounds — much heavier than the 21,000-pound MOAB, or Massive Ordnance Air Burst bomb, unveiled in the prelude to the Iraq war. The MOP is an unusual bomb in that more than 80 percent of its 15 tons is in its casing, while it carries only 5,300 pounds of explosive payload.

The MOP was successfully tested earlier this month at White Sands, N.M. A Boeing handout last week made clear the weapon's likely targets: "The weapon's effectiveness against hard and deeply buried targets allows the warfighter to hold adversaries' most highly valued military facilities at risk, especially those protecting weapons of mass destruction," said Bob McClurg, Boeing Advanced Systems MOP program manager.

At Wired magazine's defense blog, Danger Room, David Hambling says that the MOP has much more penetrating power than military's best current non-nuclear option, the 5,000-pound BLU-113, which can penetrate 22 feet of concrete:

MOP will go a lot deeper — 200 feet of 5,000 psi concrete. MOP pulls it off by not being all that explosive — less than 20% by weight, compared to almost 90% for the MOAB. That's because bunker-busting bombs need very thick casings to survive the effects of impact.
Posted by: Dar || 04/05/2007 15:22 || Comments || Link || E-Mail|| [10797 views] Top|| File under:
India-Pakistan
US links Indian govt in weapons conspiracy
WASHINGTON - An Indian top executive at a US firm was charged Tuesday with shipping restricted weapons technology to the Indian government in a case that could put a pending bilateral nuclear deal under extra congressional scrutiny. Parthasarathy Sudarshan, 46, CEO of Cirrus Electronics, was arraigned before a US magistrate judge on charges of smuggling technology linked to development of aircraft, missile and aerospace systems, government attorneys said.

He and his company's international sales manager, Mythili Gopal, 36, were arrested on March 23 following joint investigations by the FBI and commerce, customs and immigration agencies. Gopal is to be officially charged on April 17. Facing a 15-count indictment, they were charged with acting as "illegal agents of a foreign government" and violating the International Emergency Economic Powers Act and the Arms Export Control Act. The indictment also charged other Cirrus employees AKN Prasad of Bangalore, India, and Sampath Sundar, 47, of Singapore, for their roles in the alleged offenses.

"These arrests put a network of technology smugglers out of business and demonstrate that we have no tolerance for weapons proliferators who illegally supply entities with weapons technology," said Assistant Attorney General Wainstein.
Continued on Page 49
Posted by: Steve White || 04/05/2007 00:00 || Comments || Link || E-Mail|| [10793 views] Top|| File under:
Science & Technology
EUSSR orders MS to hand over bugs code; Boeing next?
Microsoft will be forced to hand over to rivals what the group claims is sensitive and valuable technical information about its Windows operating system for next to no compensation, according to a confidential document seen by the Financial Times. The group is required to license the technical information to competing groups under the terms of the European Commission's antitrust ruling issued three years ago. Brussels hopes the order will allow rivals to design server software that runs more smoothly with Windows.


After that they can go after Boeing making profitable planes, then Toyota's manufacturing techniques. They alreay have the right to steal any drug company product.


The Commission last month accused Microsoft of demanding excessive royalties from licences. Microsoft wants up to 5.95 per cent of companies' server revenues as a licence fee. But the confidential statement of objections from the Commission in the long-running dispute makes clear that Microsoft will at best be allowed to levy a tiny fraction of the royalties it is demanding.

According to calculations by the Commission's technical expert, Prof Neil Barrett, Microsoft's demands would mean that rivals could recoup their development costs after seven years. The Commission's expert, who was suggested for the post by Microsoft, goes on to calculate that even an average royalty rate of 1 per cent would be unacceptable for licensees. Prof Barrett states that a 0 per cent royalty would be "better" and adds: "We can only conclude on this basis that the Microsoft-proposed royalties are prohibitively high [...] and should be reduced in line with this analysis."


A 0% tax rate would be better, too. Why don't you work on that.


Three Microsoft rivals that have reviewed the group's pricing scheme extensively – understood to be IBM, Sun and Oracle – come to the same conclusion: "The prices charged by Microsoft are prohibitive and would not allow them to develop products that would be viable from a business perspective," the Commission charge sheet says.

A spokesman for the US group said: "Microsoft will respond to the latest statement of objections in full by April 23. We believe we are in compliance with the March 2004 decision and that the terms on which we have made the protocols available are reasonable and non-discriminatory."

The Commission declined to comment.


US businesses should be grateful they are allowed to sell in the EUSSR under any terms.
Posted by: Walter Duranty || 04/05/2007 00:00 || Comments || Link || E-Mail|| [10794 views] Top|| File under:
Southeast Asia
Malaysia: Sharia law might trump secular law
Experts claim Islamic law and Malaysia's Constitution are at odds with one another

A heated debate is underway in Malaysia, a predominantly Muslim country, as to which legal system, Islamic or secular, should prevail in cases involving Muslims and non Muslims in matters regarding the family and freedom of conscience.

Subashini Rajasingham vs Saravan Thangathoray is the latest case to put Malaysia under the scrutiny of foreign media for its ambiguities regarding religious freedom. Subashini Rajasingham is a young woman of Indian origin, a Hindu by religion, who is in a custody battle with her husband over their children. The husband, Saravan Thangathoray, was born a Hindu but converted to Islam last year and became Muhammad Shafi Saravanan Abdullah. Now he wants to divorce his wife and has filed his case before an Islamic court.

The man already has custody of their first child, a three-year-old boy whom he has already converted to Islam. Now he wants the second, a one-year-old boy.

Ms Rajasingham wants instead custody of both children and has turned to the Court of Appeal in order to get the case moved to a secular court, but her request was rejected. But on March 30 she was allowed to appeal to the Federal Court, the highest court in the land, where other similar cases are still pending. Should there be another negative ruling, it would mean that for the first time in the country's history a non Muslim would have to appear before an Islamic court.

Although the majority of Malaysia's population is Muslim, there are important Christian, Hindu and Buddhist minorities. In theory, Islamic courts have jurisdiction only over Muslim. Members of other groups fall under secular courts. Very often though, the two legal systems are at odds with one another. Here are a few cases:


the rest at link
Posted by: ryuge || 04/05/2007 01:11 || Comments || Link || E-Mail|| [10794 views] Top|| File under:
Home Front: Culture Wars
Student Who Mooned Teacher Sues
CLEARWATER, Fla. - A high school senior acknowledges he went too far when he mooned a teacher. But he thinks the decision of school officials to send him to a new school for the rest of the year was too harsh, so his family is suing.


Boo-hoo...


Tyler Tillung, 18, mooned a teacher "suddenly and without thinking about the consequences" in February, according to the lawsuit filed Tuesday. The teacher had declined to let him into a Feb. 21 school lip sync show that was full. He was suspended for six days and reassigned to a new school.


"Consequences? But... but... but that's not FAIR!!"


But the teen wants to graduate with his Palm Harbor University High class in six weeks and complete his final season on the varsity baseball team, the lawsuit said. "We're talking about his graduation," said Tillung's lawyer, B. Edwin Johnson. "That's an important event in a guy's life. ... This kid deserves a break."


Cry me a river.


School Board Attorney Jim Robinson said administrators stand by their decision. "Without knowing the allegations, we're confident in the administration's position on this case," Robinson said. Palm Harbor principal Herman "Doc" Allen described the mooning as "disgusting" and the teacher as "traumatized."


I have zero sympathy for the student. But I don't have much sympathy for a teacher who whines about being "traumatized" by the sight of a stupid teenager's bare ass, either. That's what slingshots are for; keep one handy at all times to be prepared for targets of opportunity.
Posted by: Dave D. || 04/05/2007 09:41 || Comments || Link || E-Mail|| [10794 views] Top|| File under:
Science
Are humans hard-wired for faith?
Interesting idea. Get a handle on this and it may solve some problems if they can make some sort of vaccine that reduces "over-wiring". :-)



NEW YORK (CNN) -- "I just know God is with me. I can feel Him always," a young Haitian woman once told me.

"I've meditated and gone to another place I can't describe. Hours felt like mere minutes. It was an indescribable feeling of peace," recalled a CNN colleague.
Continued on Page 49
Posted by: gorb || 04/05/2007 03:37 || Comments || Link || E-Mail|| [10794 views] Top|| File under:
Who's in the News
88
[untagged]
Bookmark
E-Mail Me
The Classics
The O Club
Rantburg Store
The Bloids
The Never-ending Story
Thugburg
Gulf War I
The Way We Were
Bio
Merry-Go-Blog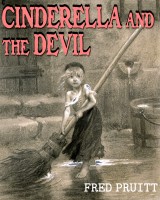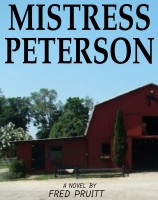 On Sale now!


A multi-volume chronology and reference guide set detailing three years of the Mexican Drug War between 2010 and 2012.

Rantburg.com and borderlandbeat.com correspondent and author Chris Covert presents his first non-fiction work detailing the drug and gang related violence in Mexico.

Chris gives us Mexican press dispatches of drug and gang war violence over three years, presented in a multi volume set intended to chronicle the death, violence and mayhem which has dominated Mexico for six years.
Click here for more information


Meet the Mods
In no particular order...


Steve White
Seafarious
tu3031
badanov
sherry
ryuge
GolfBravoUSMC
Bright Pebbles
trailing wife
Gloria
Fred
Besoeker
Glenmore
Frank G
3dc
Skidmark



Better than the average link...



Rantburg was assembled from recycled algorithms in the United States of America. No trees were destroyed in the production of this weblog. We did hurt some, though. Sorry.
100.24.118.144

Help keep the Burg running! Paypal: