Afghanistan
Canadian troops move into Helmand
Canadian troops are rolling into Helmand province in southern Afghanistan as part of NATO's push to eliminate the Taliban in the area. The alliance is calling the action Operation Silver. Troops of the Royal Canadian Regiment battle group are moving west to support British and Afghan units fighting insurgents in the Sangin Valley.

Maj. Alex Ruff, commander of the Canadian armoured task force, says his troops are being held in reserve. So far, there are no plans for the Canadians to be rushed into combat.
Posted by: Anonymoose || 04/06/2007 00:00 || Comments || Link || E-Mail|| [336063 views] Top|| File under:
Two killed in Afghanistan violence
KHOST, Afghanistan - Taleban rebels shot dead an Afghan interpreter, a policeman was killed in a bomb blast and 10 others were injured Thursday in the latest incidents of violence in Afghanistan, officials said.

The interpreter working with NATO-led troops was killed and his three colleagues were injured when unknown attackers fired at their vehicle outside the eastern city of Khost, provincial official Badi-ul Zaman Sabaraia said. Sabaraia blamed the attack — which happened while they were on their way to work and did not involve NATO forces — on Taleban remnants. "The enemies attacked these innocent translators. One of them was killed and three others were injured," he told AFP.

A doctor in the city's hospital said three injured men were admitted to his hospital and a body was also brought there.
Posted by: Steve White || 04/06/2007 00:00 || Comments || Link || E-Mail|| [336063 views] Top|| File under:
Africa North
Algeria detains 120 suspected Iraq fighters
Algerian authorities are holding 120 men on suspicion of involvement in the insurgency in Iraq, a newspaper reported on Thursday. Top-selling El Khabar said most of those in custody belonged to the al Qaeda organisation in the Islamic Maghreb, a group of Algerian Islamist insurgents that has carried out bomb attacks on police and Western expatriates in Algeria in recent months.

Citing judicial sources, the daily said the 120 Algerians were variously suspected of having fought in Iraq, planning to travel to Iraq to take part in the conflict there or of recruiting Algerians to participate in the conflict. The 120, aged between 18 and 30, face charges including "membership of a terrorist group and belonging to a terrorist group operating at home and abroad", the daily said. They are due to go on trial later this year, it said.

Some of the detainees had travelled to Iraq by way of Syria, the newspaper said. The United States has repeatedly accused Syria of not doing enough to prevent foreign fighters crossing its borders to reach Iraq. Syria denies the allegation. The Islamic Maghreb, previously known as the Salafist Group for Preaching and Combat (GSPC), adopted the new name in January to deepen ties to al Qaeda.
Posted by: Fred || 04/06/2007 00:00 || Comments || Link || E-Mail|| [336066 views] Top|| File under:
Arabia
Al Qaida suspect killed in Saudi
Riyadh: Saudi Arabi said it has killed a suspect linked to Al Qaida who was involved in the killing of four Frenchmen, the official news agency SPA reported on Friday. It said the suspect, Waleed Bin Mutliq Al Radadi, was killed when police stormed a residential building in the city of Medina, one of Islam's holiest sites.

Four French nationals were killed by gunmen on February 26 in the Arab country during a desert trip. There was no claim for the attack. A policeman was also killed and two others wounded after an exchange of gunfire with the suspect, SPA said. Radadi was number six on the 15 most-wanted list issued by Saudi Arabia in 2005.

A Dubai-based Saudi security analyst said, "He was hiding for so long, and now they got him. The killing of Al Radadi is very significant, his links to Al Qaida made him a major target."

This article starring:
WALID BIN MUTLIQ AL RADADI
al-Qaeda in the Arabian Peninsula
Posted by: Steve || 04/06/2007 08:37 || Comments || Link || E-Mail|| [336064 views] Top|| File under:
Bangladesh
Rab captures 7 militants
Rapid Action Battalion (Rab) personnel arrested seven members of a newly discovered "militant" organisation named Hijbe Abu Omar (HAO) after raiding different places in and outside the capital since March 29. Rab claimed that founding member of the banned militant organisation Harkatul Jihad Al Islami Maulana Abdur Rouf is the chief of this organisation.

The elite force also seized three firearms and ammunition from the caretaker of a madrasa in Bhaluka, Mymensingh on April 2 and explosives and grenade making materials from the imam of a mosque in Barisal yesterday.

While tracking a kidnapping incident recently, Rab-2 arrested HAO member Mahadi Hasan alias Kwafi at the city's Badda area on March 29. Kwafi confessed about his involvement with the underground organisation, Rab officials claimed. He also told Rab personnel that they used to stage fake kidnaps of the members of the organisation to realise money from their parents in order to fund the organisation. Following Kafi's statement, the law enforcers arrested Abu Yusuf alias Sagar alias Shourav and Nazmul Haque from different places in the capital.

Acting on information extracted from the three detainees, Rab, with the aid of local police, recovered two revolvers, a one-shooter gun and 10 bullets from Mohammad Bayezid, caretaker of Nurul Ulum Jamia Madrasa, in Bhaluka. Their information also led to the seizure of explosives and other materials, enough to manufacture four homemade grenades, from Akramuzzaman, imam of Sardabari mosque at Shaestabad, in Barisal city yesterday.

On further interrogation, one of the three arrestees Yusuf, disclosed the names of 20 leaders and activists of HAO including its chief Maulana Abdur Rouf and three Majlish-e-Shura (highest policy making body) members. Following Yusuf's information, Rab later arrested four people--two Majlish-e-Shura members Harun and Mustafa and two activists Mahbub and Mamun. Yusuf is accused in twelve cases filed in connection with the August 17, 2005 countrywide orchestrated bomb attacks while Kwafi is accused in an arms case filed with Barisal Police Station on February 20.
Posted by: Fred || 04/06/2007 00:00 || Comments || Link || E-Mail|| [336066 views] Top|| File under:
Caucasus/Russia/Central Asia
Kadyrov Takes Control in Chechnya
Ramzan Kadyrov was sworn in as president of Chechnya on Thursday in a star-studded ceremony here. Kristina Orbakaite and Nikolai Baskov were among the celebrities in attendance at the lavish inauguration, and rumors were rife that Patricia Kaas, Shakira and Beyonce would fly in for a concert Thursday evening. The inauguration committee said, however, that no foreign stars would take part in the concert.

Wearing his Hero of Russia medal, Kadyrov placed his hand on a copy of the Chechen Constitution and was sworn in during a brief ceremony. Dmitry Kozak, the presidential envoy to the Southern Federal District, presented him with an official identity card. "When a new leader comes along, all hopes are placed on him. I hope you fulfill those desires," President Vladimir Putin said in a message read by Kozak. "You have to continue the work of reviving Chechnya."
Posted by: Fred || 04/06/2007 00:00 || Comments || Link || E-Mail|| [336062 views] Top|| File under:
Great White North
Top court won't hear alleged terrorist's appeal
OTTAWA — The Supreme Court of Canada has rejected a last appeal to quash terrorism charges against Momin Khawaja. The Thursday decision is a victory for the federal government, as well as the RCMP and Canada's spy agency, CSIS, as they move to bring Khawaja to trial in the first case under the new terrorism provisions of the Criminal Code. As is usual in such leave-to-appeal cases, the Supreme Court justices gave no reasons for their decision.

Thursday's decision comes one day after Khawaja appeared in Federal Court in Ottawa to argue against a law that allows evidence against him to be divulged only in secret. Khawaja has been in an Ottawa jail cell since being arrested by the RCMP in March 2004.

Before his arrest, Khawaja had lived in east-end Ottawa and worked as a computer software operator for the Department of Foreign Affairs. He faces seven charges under new laws which were introduced as part of the 2001 Anti-Terrorism Act. He denies any wrongdoing.

On Wednesday, his lawyer argued that it is impossible for suspects to defend themselves when Canadian law allows government lawyers to meet secretly with judges to decide what evidence should be hidden. A portion of section 38 of the Canada Evidence Act lets government lawyers and judges discuss in private why certain evidence should be withheld from the defence. Lawrence Greenspon argued Wednesday that the process makes it impossible to mount a meaningful defence and is therefore unconstitutional. Government lawyers maintain that disclosing more than 500 documents in the case to the defence could threaten national security as well as agreements with other nations.


Another clear demonstration of the limits of the 'law enforcement' model of fighting terrorism.

Khawaja is scheduled to be tried in May on charges related to his alleged role in a bomb plot against British targets. He was one of nine people taken into custody as part of the British investigation, although his arrest was the only one in Canada. Seven British Muslims who remain in custody in London are accused of conspiring to detonate fertilizer bombs in and around the city in 2004. A London jury is into its third week of deliberations in the case.

Khawaja is formally named as a conspirator in the British case for allegedly making detonating devices at his Ottawa home, although he faces no charges in Britain. On Oct. 24 of last year, an Ontario Superior Court judge struck down a clause of the Anti-terrorism Act related to Khawaja's case, but said that he should still face trial. Judge Douglas Rutherford and lawyers for both sides in the case have agreed to reconvene April 11 to discuss when Khawaja's already twice-postponed trial can begin.

Two other legal arguments Khawaja has before the Federal Court of Canada could delay the trial further. However, if the arguments are resolved quickly, the trial could begin May 7 and last up to three months.

This article starring:
Momin Khawaja
Posted by: Steve || 04/06/2007 08:27 || Comments || Link || E-Mail|| [336064 views] Top|| File under:
India-Pakistan
Blast in Hashtnagri
PESHAWAR: A bomb exploded in front of the City Girls College in Hashtnagri police precincts on Thursday, police said. Peshawar Operations SSP Muhammad Iftikhar told Daily Times that the blast occurred at around 7:15pm, but there were no casualties. He said that the blast was part of a series of explosions in the city aimed at scaring citizens. However, AFP reported that two passers-by were injured in the explosion. College guard Mohammad Shoaib said the college administration had earlier received a letter warning that female students must wear scarves. However, no official comments were immediately available.
Posted by: Fred || 04/06/2007 00:00 || Comments || Link || E-Mail|| [336065 views] Top|| File under:
Laj Masjid selects 10 qazis
The administration of Jamia Hafsa on Thursday selected 10 qazis (judges) to issue decrees on various religious issues. "We have appointed 10 religious scholars as qazis to issue decrees on different religious issues in accordance with Islamic injunctions," Jamia Hafsa principal Maulana Abdul Aziz told Daily Times. He said the establishment of a Shariat court at Lal Masjid and implementation of Shariat would be announced during the 'Shariat and Glory of Jihad Conference' on Friday (today). "The students of Lal Masjid and Jamia Hafsa will honour and accept the decisions of the Shariat court," he said.

"After the establishment of the court, no one, be they rich or poor, will be allowed to run brothels or indulge in un-Islamic activities. If the madrasa administration gets any information about any person indulging in un-Islamic activities, they will be warned through a letter to mend their ways. And if they refuse to heed our letter, the Shariat court will register a case against them and take appropriate action," said Aziz.

Meanwhile, Ghazi Abdur Rashid, who had gone underground in anticipation of a crackdown on Jamia Hafsa, reappeared in public on Thursday. In a statement, Rashid rejected allegations that the Lal Masjid administration had not allowed Jamiat Ulema-e-Islam-Fazl to use the stage of Lal Masjid.

He denied that Jamia Hafsa students had threatened traders in Islamabad. "The students visited shops once and asked them not to run such businesses because the sale and purchase of movies and their screening is un-Islamic," Rashid said.
Posted by: Fred || 04/06/2007 00:00 || Comments || Link || E-Mail|| [336063 views] Top|| File under:
Tribes seek air support in fight against foreigners
The elders of the Ahmedzai Wazir tribe have formally requested the government for air support and supply of weapons against foreign militants, a deputy spokesman for Maulvi Nazir-led militants told Daily Times on Thursday. "Key elders like Malik Saeedullah and Malik Sher Jan met Political Agent Hussainzada Khan in Wana to request for airstrikes on Uzbek strongholds and provision of light weapons," the deputy spokesman told Daily Times by telephone from Wana.

The request comes 16 days after an anti-Uzbek campaign was launched around Wana. However, military spokesman Major General Waheed Arshad said the army had received no such request from the tribes so far. "Let the request come and then we will see what action can be taken," Arshad told Daily Times by telephone from Rawalpindi. He said that at least 240 Uzbek militants had died in clashes with the local tribesmen since fighting started against the foreigners, adding that 60 tribesmen had been killed in the clashes.

Meanwhile, the militant spokesman said that the tribal elders told the political agent that the government should help the tribes in the fight against foreigners. "We badly need helicopters to bomb the strongholds of the Uzbek militants. We also need assault rifles and ammunition," the spokesman quoted the elders as saying to the government official. The militants' spokesman said that Wana bazaar has been closed for the recruitment of volunteers and public transport has been impounded to deny safe passage to the foreigners.
Posted by: Fred || 04/06/2007 00:00 || Comments || Link || E-Mail|| [336064 views] Top|| File under:
Iraq
12 Killed in Bomb / Chlorine Attack
Here's our version of the earlier story from AP

Twelve Iraqi civilians were killed and 43 were injured including one policeman after a suicide truck bomber detonated a vehicle suspected of containing chlorine in western Ramadi at approximately 11 a.m. today.

The attack occurred when a white truck approached an Iraqi Police checkpoint in the Ta'meem district of Ramadi at a high rate of speed. The police standing guard attempted to signal the driver, but he did not stop, forcing the officers to engage the vehicle with small arms fire. It is unclear whether the police gunfire caused the vehicle to explode or if the driver detonated it.

Coalition Forces arrived after the explosion to assist in the medical evacuation and set up security around the blast site. The injured were evacuated to a local hospital as well as Coalition medical facility for initial treatment. Urgent casualties were further evacuated to a larger military facility for more extensive care.
Posted by: Chuck Simmins || 04/06/2007 19:58 || Comments || Link || E-Mail|| [336075 views] Top|| File under:
Dupe entry: ITM Reports on Current Activities in Iraq
Some of the items in today's posting of a really embedded reporter (Omar Fadhil).



In the west, particularly in Anbar, the Anbar Awakening Council announced the capture of what appears to be an intelligence treasure. This is what sheik Hameed al-Hayis, a member of the Council told al-Sabah yesterday:

"We captured so many of their document and these contain the names of al-Qaeda groups in the province, the letters that were exchanged among those groups, the surveillance reports they were filing to their Emirs about civilian people of Ramadi like clerics and college students as well as details of trials [and executions] to which innocents were subjected."

No wonder al-Qaeda is sending more of their suicide bombers to murder the people of Anbar; a friend of mine who visited the area just two days ago said he saw a crowd of young men near an ISF recruiting center that was "larger than anything else I had seen in Baghdad"

In Diwaniya, the mid-south city to which many Mehdi army militiamen and commanders escaped from the Baghdad operation, Iraqi and US forces are clashing with elements of the Mehdi army.
The reports we're getting show that 5 were killed and 15 others were injured in the fighting so far.
Al-Arabiya TV reported that the joint force has secured at least two sectors of the city and has also found 2 bomb factories during the ongoing house to house search operations.


Posted by: Glenmore || 04/06/2007 14:01 || Comments || Link || E-Mail|| [336063 views] Top|| File under:
Tension rises between Qaeda and insurgents in Iraq
BAGHDAD, April 6 (Reuters) - An influential Sunni Arab insurgent group has called on al Qaeda in Iraq to "review" its behaviour in what is evidence of a growing rift between home- grown insurgents and al Qaeda. The Islamic Army in Iraq, believed to be the largest group of former Baathists and military officers fighting Iraqi and U.S. forces, said it had dealt with al Qaeda militants with "patience and wisdom" to keep a united "resistance front".

"But this was not fruitful," the group said in a statement obtained by Reuters, the first public criticism from the Islamic Army, which is believed to have been operating under the umbrella of Sunni Islamist al Qaeda in Iraq. "Killing Sunnis has become a legitimate target for them, especially rich ones. Either they pay them what they want or they kill them," the statement said. "They would kill any critic or whoever tries to show them their mistakes. Assaulting people's homes became permitted and calling people infidels also became popular."

The growing tension coincides with a struggle for power between al Qaeda and traditionally minded Sunni tribal leaders who are angered by al Qaeda in Iraq's indiscriminate killing of civilians and severe interpretation of Sunni Islam. Al Qaeda in Iraq wields wide influence in several western and central provinces, particularly in the vast Anbar region that stretches to Syria.

Iraq's government has repeatedly said it was holding talks with Sunni Arab insurgent groups, but never given specific details. Iraqi officials have said such talks, believed to be preliminary, were aimed at building a front against al Qaeda. Sunni Arab officials have also urged what they call "the real resistance" to disavow al Qaeda-linked attacks and engage in talks with the government to end violence which turned sectarian and has driven the country closer to all-out civil war.

The Islamic Army in Iraq said that unlike al Qaeda, it believed it was "legitimate" to negotiate with the enemy, while adding it had never talked to the Americans. "Until this minute we haven't talked to any enemy, neither the Americans or the Safavids or others," the statement said, referring to Iraq's Shi'ite political establishment, which leads a national unity government of different sects.

The group called on al Qaeda leader Osama bin Laden to take more responsibility for al Qaeda in Iraq. "We also call ... on every Qaeda member in the Land of Mesopotamia to review themselves and their positions ... and for those who committed wrongful acts to repent quickly," the statement said. Al Qaeda has been blamed for recent attacks on several Sunni insurgent figures and also Sunni tribal leaders.

Last month, a military leader of the 1920 Revolution Brigades, a large Sunni Arab insurgent group, was killed in an ambush west of Baghdad that the group blamed on al Qaeda. That military leader, Harith al-Dari, was also the son of an anti-al Qaeda tribal figure.
Posted by: Steve || 04/06/2007 12:57 || Comments || Link || E-Mail|| [336063 views] Top|| File under:
Chlorine truck bomber kills 27 in Ramadi
BAGHDAD - A suicide bomber driving a truck loaded with TNT and toxic chlorine gas crashed into a police checkpoint in western Ramadi on Friday, killing at least 27 people and wounding dozens, police in the Anbar provincial capital said.

Police Maj. Mohammed Mahmoud al Nattah, member of the Anbar Salvation council, told state-run Iraqiya television the bomber hit a residential complex and dozens of wounded were taken to the Ramadi hospital.

Police opened fire as the suicide car bomber sped toward a checkpoint, three miles west of the city, according to police Col. Tariq al-Dulaimi. Nearby buildings were heavily damaged and police were searching the rubble for more victims.
Posted by: Glenmore || 04/06/2007 08:43 || Comments || Link || E-Mail|| [336064 views] Top|| File under:
Top journalist killed in Iraq TV bombing
BAGHDAD - A senior Iraqi journalist was killed on Thursday when a suicide truck bomb exploded outside a television channel's headquarters, the leading Sunni political party that owns the network said. "The Baghdad TV headquarters was targeted by a cowardly car bomb attack followed by a gun attack, killing deputy bureau chief the journalist Thaer Ahmed Jabr," the Iraqi Islamic Party said in a statement. Another 12 employees of the 24-hour television channel were wounded, some of them seriously, it added.

An Iraqi security official had said earlier that 10 Baghdad TV employees were wounded when a suicide bomber blew up a dump truck outside its offices in the capital's western Al-Jamiyah district. "Since its establishment, the channel has been committed to a moderate national line and has always defended Iraqi citizens, regardless of their religious affiliation," the Islamic Party added.

In the same neighbourhood, the body of an Iraqi journalist who was a prominent television newsreader during the time of Saddam Hussein was found on Thursday a day after she was kidnapped, a media rights group said. The Baghdad-based Journalistic Freedoms Observatory quoted one of her friends as saying Khamael Muhsin, who was working for radio and Kurdish television, was kidnapped in the Yarmuk district on her way home. When police recovered her body gunmen opened fire on them, the rights group said.

More than 150 media workers, 95 percent of them Iraqi, have been killed in Iraq in the four years since the 2003 US-led invasion.


These people have true courage, not like the bar flies in the Green Zone.
Posted by: Steve White || 04/06/2007 00:00 || Comments || Link || E-Mail|| [336063 views] Top|| File under:
Bombs, gunmen kill 18 Iraqi and foreign troops
Roadside bombs killed eight British and American soldiers and gunmen shot dead 10 Iraqi troops in one of the bloodiest 24 hours in Iraq for coalition and Iraqi security forces in recent months.

Four British soldiers and an interpreter were killed by a roadside bomb that destroyed their armoured fighting vehicle when they were ambushed on the outskirts of Basra, said British military spokesman Lieutenant-Colonel Kevin Stratford-Wright. "The unit was involved in an operation elsewhere. As they were on their way back from the operation it was targeted by a roadside bomb in conjunction with small-arms fire and rocket-propelled grenades," he said from Basra. The nationality of the interpreter was not clear, he said. The British military denied accusations by Iraqi police that British troops had stormed a police checkpoint close to the scene of the attack shortly afterwards and beaten some police.

Six British soldiers have been killed in Iraq this week, making it one of the deadliest for British forces to date. At least 140 British soldiers have been killed since the U.S.-led invasion in March 2003. More than 3,260 U.S. soldiers have been killed.

Gunmen also killed 10 Iraqi soldiers and wounded one in an attack on Thursday on their checkpoint near Mosul, an army source said. The source said at least 40 gunmen attacked the checkpoint at dawn northwest of Mosul, setting vehicles on fire and seizing the soldiers' weapons. "Apparently the soldiers were asleep when the attack happened. They were taken by surprise and did not have a chance to respond," said the army source, who declined to be named.

Separately, four American soldiers were killed by two roadside bombs in and around Baghdad on Wednesday, the U.S. military said. Those attacks followed a relatively quiet period in Baghdad, where U.S. and Iraqi forces have deployed thousands more troops to enforce a security crackdown regarded as a last-ditch attempt to stop the country tearing itself apart.
Posted by: Fred || 04/06/2007 00:00 || Comments || Link || E-Mail|| [336064 views] Top|| File under:
Israel-Palestine-Jordan
Cycle of family feuds increasing violence in Gaza



They're cursed, I tells ya! Cursed!!!


It began with a kidnapping, a beating and the theft of a white Mitsubishi saloon car. Two months on, Omar Yusuf Hadad, 77, a retired businessman, sat in an armchair in his flat in Gaza City and calmly admitted that his family had captured, questioned, beaten and killed one of their neighbors. Then, with impunity, they dumped his body in the street just outside their own apartment block.


I'm a simple retired businessman. With interesting...hobbies.


"Yes, we kidnapped him and made our own investigation. He admitted his crime and so we shot him in the street, among the sewage, just 50m away from here," he said. "This is how it is now: Families are taking justice by themselves. I got my rights and now I feel relaxed."


I blew off some steam. It's like...Gaza therapy. Everything's okay now. Until the next time...


Omar Hadad oversaw the killing of his neighbor to avenge the murder 10 days earlier of his own son. There is now a cycle of family feuds in Gaza, an endless toll of kidnapping and murder fueled by the political and factional violence still tearing this small strip of land apart.


Leave da gun. Take da falafel...


A rare summit seven weeks ago in the Saudi city of Mecca was supposed to have stopped the infighting. It brought together the leaders of the rival Palestinian movements Hamas and Fatah to halt the slide towards civil war. But accounts from Palestinians on the ground suggest the enmity continues and the new, long-awaited, coalition government is struggling to rein in the violence.


Jeez, I had such high hopes...


Caught up in this continued lawlessness is Alan Johnston, the respected BBC Gaza correspondent who was kidnapped three weeks ago and who, to the growing concern of his colleagues, is still being held. Although a large criminal clan is suspected of being behind the kidnapping, it is still not clear precisely who holds Johnston or what they want. There were more warnings last week that gunmen were hunting for other foreigners to kidnap. The failure of the new government to resolve what has now become the longest-running hostage case shows the scale of the crisis.


Alan Johnston, the Johnny Fontaine of Gaza...




... soon to be the Jimmy Hoffa of Gaza ...

"I'm really worried about the situation," said Sufian Abu Zaida, a former minister and senior Fatah leader from northern Gaza. "Since the establishment of the unity government™ on the ground nothing is changing."


Howda it evah get this far?


Nothing would change, he said, until the major factions were disarmed, which was a huge task. Meanwhile, the infighting comes at huge cost. "We have a very good experience of self-destruction as Palestinians," he said. "And I think the kidnapping of Alan Johnston is one of these ways of self-destruction."


We're cursed, I tells ya! Cursed!!!


The feud between the Nofals, a Fatah family, and the Hadads, a Hamas family, began in January. Those days saw the worst of the fighting between Fatah, the secular movement which has dominated Palestinian politics for decades, and Hamas, its Islamist rival, which was elected into power last year.


Youze gotta have these things every coupla weeks. It gets rid of da bad blood...




... if you don't get gun sex every so often you'll explode ...

Arafa Nofal, 34, was a recruit in the Preventative Security force, the large, Fatah-dominated security service. Early on the morning of Jan. 29 he was kidnapped, robbed and beaten. Three days later he was released. His kidnapping was only one in a series of tit-for-tat clashes between the rival groups. His money and cellphone were stolen, along with his car, which he had recently bought hoping to earn some extra money as a taxi driver. In his account of the kidnapping, Nofal said there was no doubt the men who took him were members of the Izzedin al-Qassam brigades, the Hamas armed militia. "They beat me. They tied my hands and covered my eyes. I was held without food or water," he said.
I must go to Don Nofal for justice!
In the weeks that followed he looked for his car, until on March 13 he saw it parked in Zeitoon, his local neighborhood of Gaza City. He confronted the driver, who told him the car belonged to Hamas and the al-Qassam brigades. The confrontation quickly descended into shouting, then as more men arrived, some Nofal's friends and others Hamas members, there was shooting.
You dissin me!
No, you dissin me!
BLAM BLAM BLAM BLAM...
In the clash, Nofal's brother, Mahmoud, another Preventative Security recruit, was shot nine times. He survived but is now seriously ill in a hospital in Egypt.


Nine times, ya say? Sounds like they were trying to shoot off all his toes...


On the other side, one man was killed, Ala'a Hadad, 40, a member of the al-Qassam brigades who had taken Nofal's car. Ala'a was the son of the retired businessman Omar Hadad. He was shot dead by a single bullet that entered through his abdomen. His father still has his son's walkie-talkie, which is cracked by a bullet-hole.


Nice...ummmmmm...souvenir, pops.


Nofal denied he was the killer. In his report, he wrote: "I swear by God the person who killed Ala'a Hadad was not there... I ask all those striving for the Palestinian factions to find out the truth for the people and to spare more blood as God is my witness."


Ah, quit whining, Fredo. Act like a man! ACT LIKE A MAN!


But last Friday, Nofal was kidnapped again, this time by the Hadad family. He was beaten and shot dozens of times. In the early evening his mutilated body was dumped in the street in Zeitoon.


Poor Nofal. He never could get a break. Ya hadda push it, didn't ya, kid...


The Nofal family live in a small, barely decorated house in the neighborhood. An orange cloth hangs just inside the front gate and posters of Arafa are pinned to the wall. They show a smiling young man in a white shirt, with a trimmed beard.


He was a quiet boy. He was turning his life around...


"What are they fighting about?" said the dead man's sister-in-law, Iman Nofal, 37. "When there are Israeli incursions the Palestinian factions are united. When there are none, they fight each other. They are trying to divide the families against themselves."


The Good Old Days, right, Iman. Killin Jews instead of each other?


"This is enough blood now," said his mother, Muyassa Nofal, 55.


...for this week anyways.


A few streets away is the home of the Hadad family, Hamas supporters who live in a well-appointed apartment in a new tower block. Photographs of their dead son, Ala'a, are pasted on the walls outside. Omar Hadad, 70, sat quietly in an armchair as he told the story of the murder of his son. The fault, he said, lay entirely with Arafa Nofal. "He was the killer, we know this," he said.


It broke my heart, but...he had to go.


He talked about the wider crisis in Gaza and said he believed there was little chance of a broader reconciliation between Hamas and Fatah and every chance that the situation would worsen."The solution is to stop relying on politicians from Hamas or Fatah, but to have professionals, technocrats to control the politics and economics," he said.


It also might help if Omar and his friends stops getting these urges to kill people. But that's asking a lot...


A few minutes later he began to cry."I swear I didn't want to kill Arafa but we had to because he killed my son. We had to kill him," he said.
Because this... is the business... we've chosen!
Posted by: tu3031 || 04/06/2007 12:36 || Comments || Link || E-Mail|| [336067 views] Top|| File under:
Southeast Asia
Four killed in Southern Thailand violence
Four Muslim men have been killed in shooting attacks by suspected Islamic militants in Thailand's restive south.

Police say two men, aged 26 and 35, were gunned down in a drive-by shooting on their way to a mosque late on Thursday in Narathiwat, one of the three insurgency-plagued provinces bordering Malaysia.

Two other men were killed in separate attacks in the same area. One 52-year-old was gunned down in an ambush, while a 51-year-old was killed when militants opened fire on his home.

Plus:

A school in this troubled southern province was burned by insurgents early Friday as over three years of violence in the predominantly Muslim region continues, police said.

The latest incident occurred at 5.45 a.m. when a village school in Panare district was torched by suspected insurgents, police said. Three fire-fighting trucks were dispatched to the two-storey school but firefighters were unable to contain the blaze which eventually totally destroyed classrooms, a library and educational supplies, they said. Police said unidentified visitors set the fire after the school's security guards left the school to perform religious rites.
Posted by: ryuge || 04/06/2007 05:34 || Comments || Link || E-Mail|| [336062 views] Top|| File under:
British sailors tell of intense 'pressure' in Iranian detention
ROYAL MARINES BASE CHIVENOR, England (AFP) - The 15 British sailors freed by Iran told Friday how they were subjected to intense "psychological pressure" and threatened with prison during their two weeks in captivity.

Addressing a press conference a day after the group's return to Britain, Royal Marine Captain Chris Air and naval Lieutenant Felix Carman said they had been isolated from each other, handled roughly and told they faced seven years imprisonment if they failed to confess to being in Iranian waters.

They were at times blindfolded and handcuffed when lined up against a wall and their Iranian captors used mind games in a bid to get information and confessions. There was "constant psychological pressure," Carman said as he read out a joint statement on behalf of the eight sailors and seven marines captured in the northern Gulf on March 23 while carrying out anti-smuggling operations.

"Fighting back was simply not an option," said Air of their capture. "If we had, some of us would not be here today, of that I am completely sure." Air, 25, was one of the captive servicemen shown on Iraqi television admitting that the group had trespassed into Iranian waters. On Friday, he rescinded that statement, stressing that they were "well inside" Iraqi waters when captured.

The only woman in the group, leading seaman Faye Turney, 26, was separated from the men straight away and later told that the others had gone home four days earlier. "She coped admirably" Air said. Turney was not present at the press briefing at the Royal Marine Base Chivenor in Devon, southwest England, where the 15 spent their first night of freedom after being reunited with their families and friends.

Carman, 26 said of the interrogation techniques used by their Iranian captors: "The questions were aggressive and the handling a bit rough," he said.

Prior to the press briefing, Admiral Sir Jonathon Band had praised the sailors' bravery and dignity during their detention and rejected suggestions that they should not have made "confessions" about breaching Iran's territorial waters.

"They weren't on combat operations. They weren't like people shot down in Tornados in the (first) Gulf War," said Band, who as First Sea Lord is head of the Royal Navy. "I don't think there is any doubt from the statements some of them made, and certainly the letters, that they were under a certain element of psychological pressure."

Band also said Britain had suspended boarding operations in the Gulf and opened an official inquiry to look at the rules of engagement, intelligence gathering, equipment and procedures to prevent any repeat of the incident.
Posted by: tu3031 || 04/06/2007 11:51 || Comments || Link || E-Mail|| [336068 views] Top|| File under:
National Nuclear Day To Be Celebrated On Monday
Tehran, 6 April (AKI) - Iran will celebrate national nuclear day on Monday in a ceremony to be held at the Natanz nuclear facility in central Iran, the official IRNA news agency reported on Friday. April 9 has been chosen as Iran's national nuclear technology day, IRNA said.

We've got the date and location, now the only question is, what do you give someone on nuclear day? Oh, wait, I know.....

Tehran, which is facing UN sanctions, has repeatedly ignored calls to halt uranium enrichment work the international community fears is aimed at building nuclear weapons. The United Nations has set as a precondition for talks with Tehran the suspension of sensitive atomic work.



Posted by: Steve || 04/06/2007 08:23 || Comments || Link || E-Mail|| [336063 views] Top|| File under:
Who's in the News
87
[untagged]
Bookmark
E-Mail Me
The Classics
The O Club
Rantburg Store
The Bloids
The Never-ending Story
Thugburg
Gulf War I
The Way We Were
Bio
Merry-Go-Blog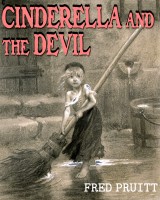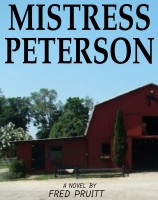 On Sale now!


A multi-volume chronology and reference guide set detailing three years of the Mexican Drug War between 2010 and 2012.

Rantburg.com and borderlandbeat.com correspondent and author Chris Covert presents his first non-fiction work detailing the drug and gang related violence in Mexico.

Chris gives us Mexican press dispatches of drug and gang war violence over three years, presented in a multi volume set intended to chronicle the death, violence and mayhem which has dominated Mexico for six years.
Click here for more information


Meet the Mods
In no particular order...


Steve White
Seafarious
tu3031
badanov
sherry
ryuge
GolfBravoUSMC
Bright Pebbles
trailing wife
Gloria
Fred
Besoeker
Glenmore
Frank G
3dc
Skidmark



Better than the average link...



Rantburg was assembled from recycled algorithms in the United States of America. No trees were destroyed in the production of this weblog. We did hurt some, though. Sorry.
35.172.111.47

Help keep the Burg running! Paypal: